Once upon a time…uhm no…this time the story doesn't celebrate a happy ending or singing princesses dressed in romantic gowns!
This time it's all about the female villains whose looks are always the ones rocking the scene. Just look at the classic Disney princesses: they all had the gift of a natural beauty while the villains have fun with lipstick and false eyelashes, Ursula docet.
And in recent years, the meanest of all movies were represented by the most beautiful and sexy actresses who have given beauty inspirations that not even all the princesses of this world could ever give us.
From the manipulator Sharon Stone in Basic Instinct, through Cinderella's stepmother portrayed by Cate Blanchett and ending with the latest bad girl: the psychopathic Harley Quinn from the highly anticipated DC Comic film "Suicide Squad" played by the masterful Margot Robbie. She introduces the newest look of the updated evil generation: platinum blonde hair with pink and blue hair tips, smokey black pencil framing the eyes and a smudged red lipstick.
HARLEY QUINN – MARGOT ROBBIE
Robbie rocked her new transformation as Harley Quinn in 2016's Suicide Squad, her interpretation is fantastic, she smashed it! Even with her favorited weapon of choice, a baseball bat. We expect Harley's to be the Halloween 2016 female costume of choice!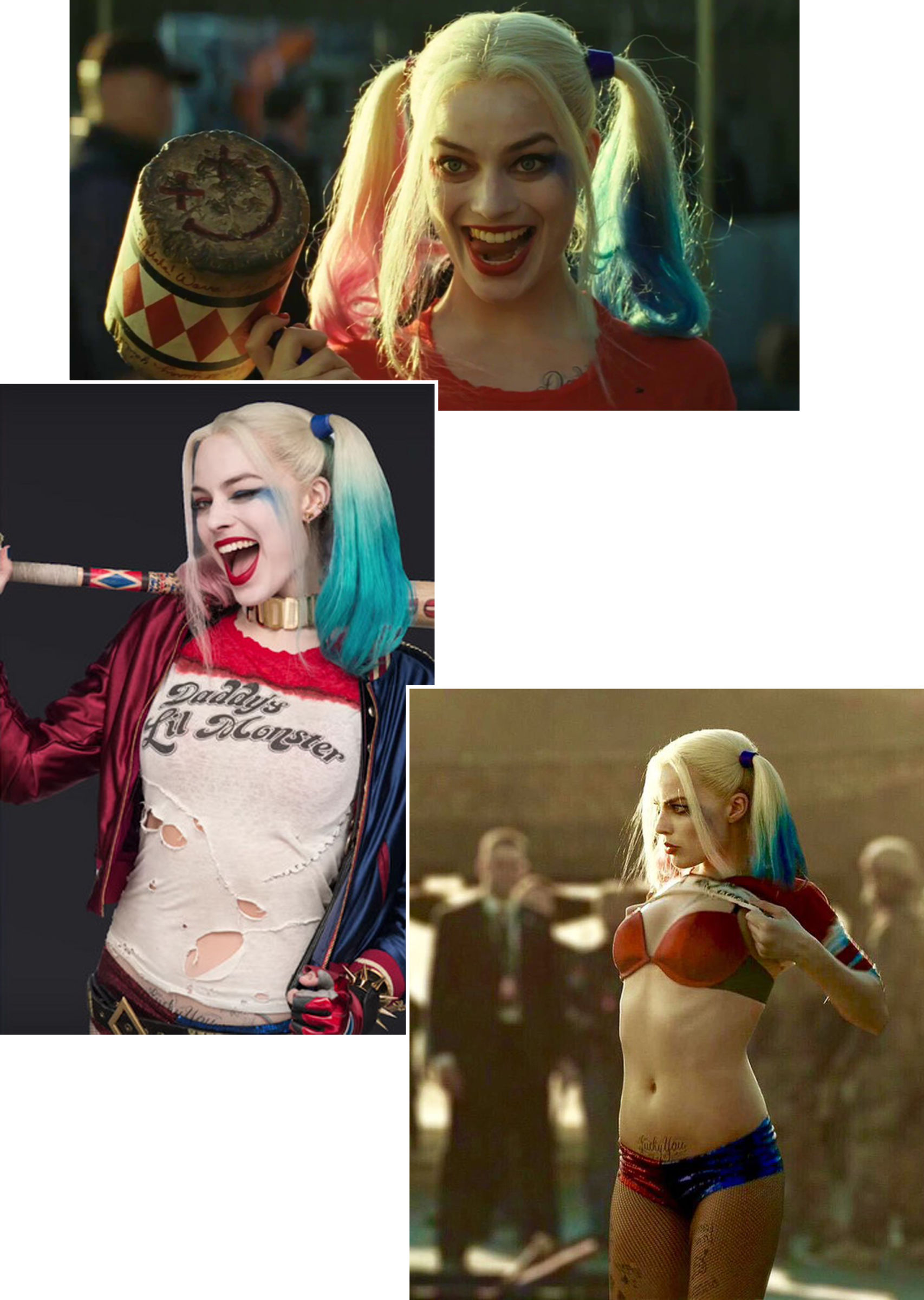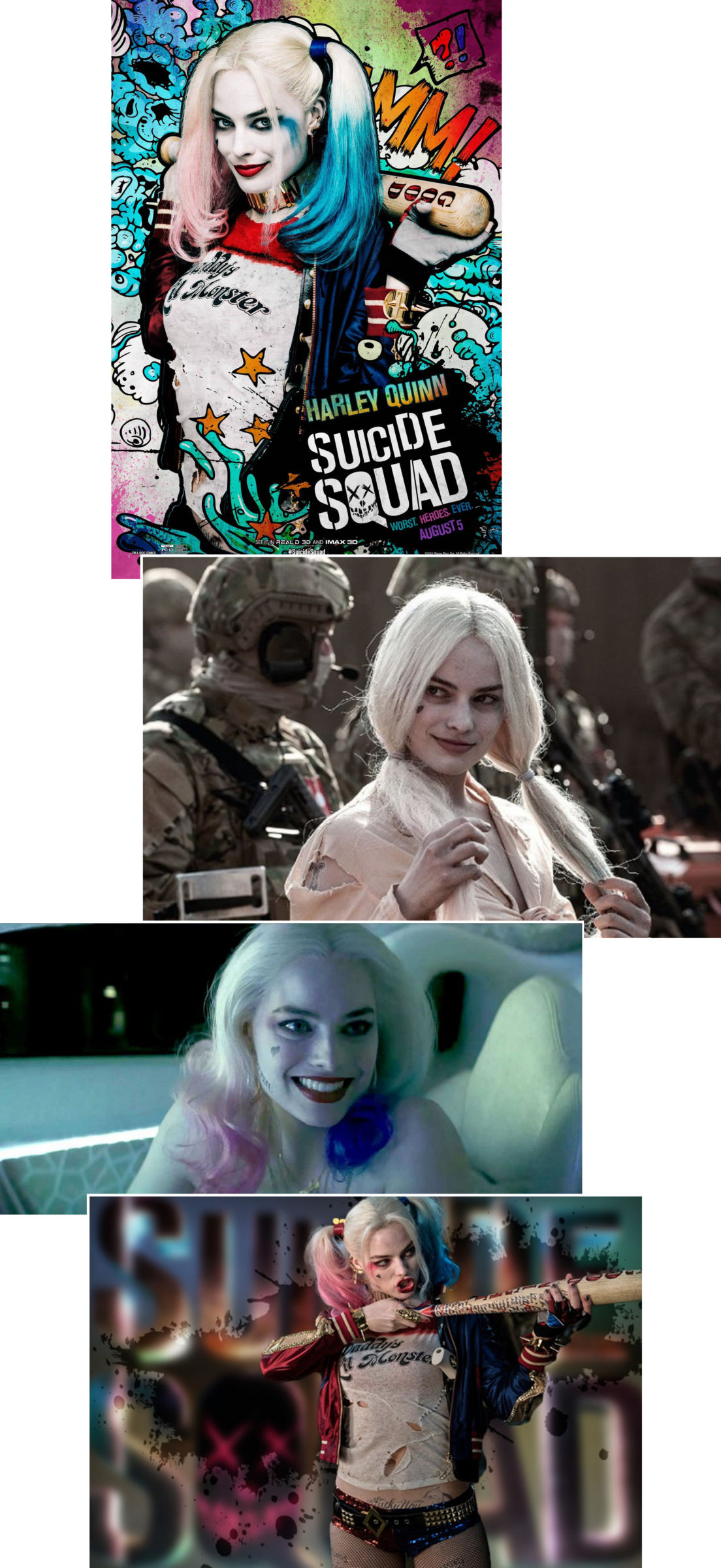 CERSEI LANNISTER – LENA HEADEY
There is no other femme fatale, more corrupted or misleading than Game of Thrones's Cersei Lannister. Golden hair, precious gowns and elaborate golden jewellery are her signature.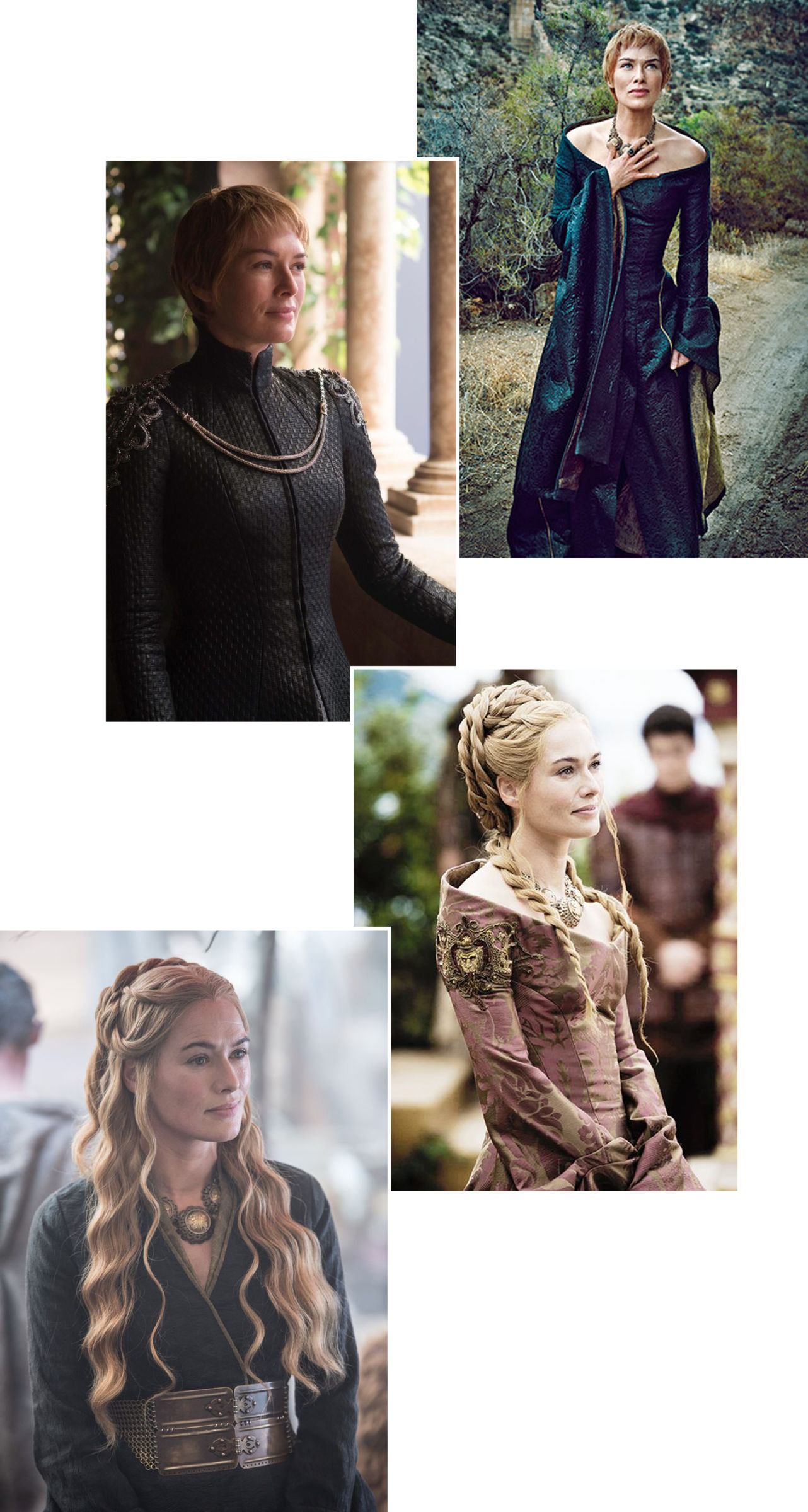 MALEFICENT – ANGELINA JOLIE
Disney's Maleficent tells the untold story of Sleeping Beauty's evil queen, with Jolie in her most evil incarnation. Her sinister costumes may have struck fear but her makeup ensures her the crown in the beauty department. Even MAC Cosmetic celebrated her look with an entire line of limited edition lipsticks and eyeshadows. We are now waiting for Maleficent 2.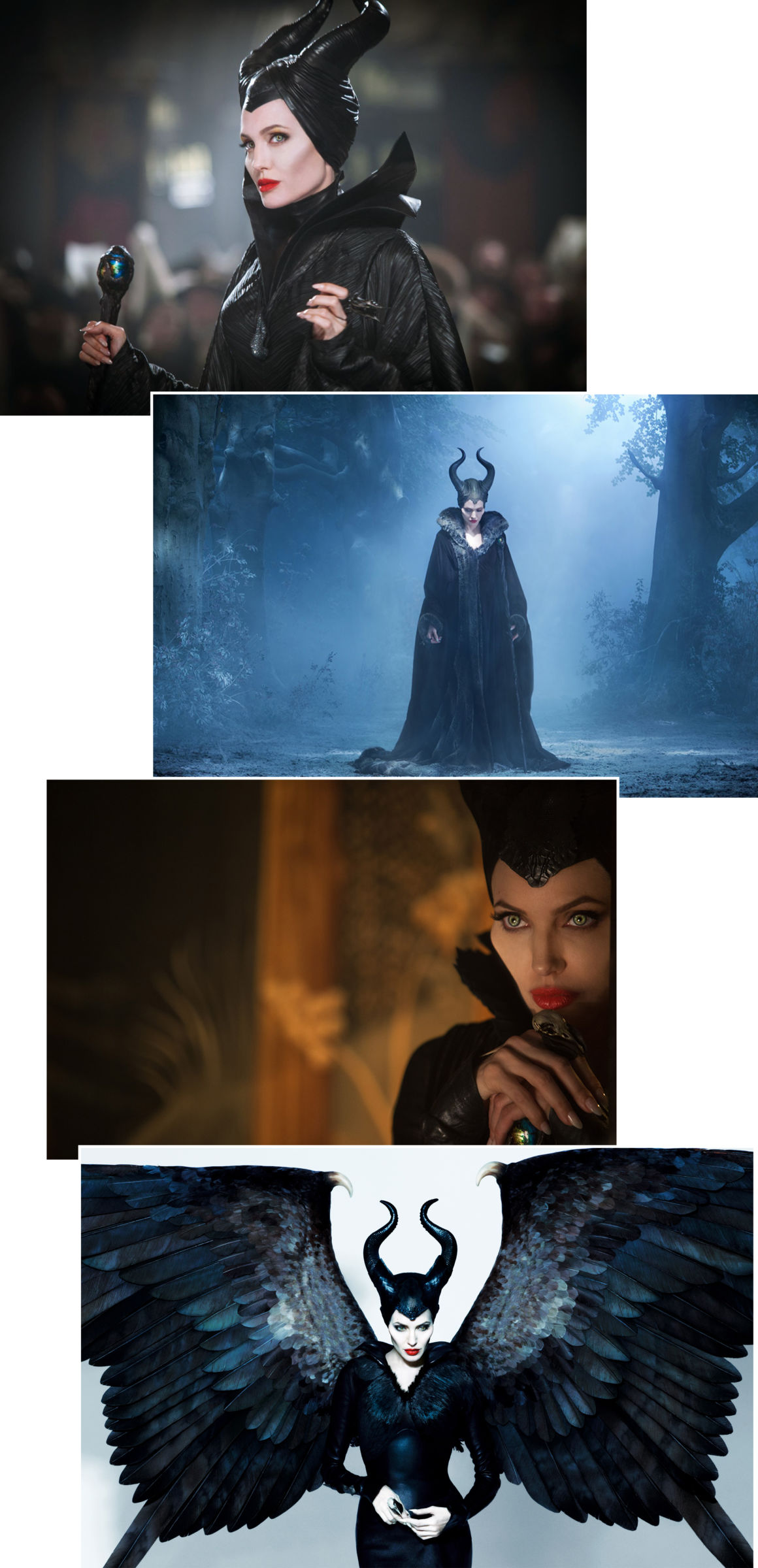 BLAIR WALDORF – LEIGHTON MEESTER
It's been awhile since we last heard the famous phrase, "You know you love me. XOXO, Gossip Girl".
Iconic style moments dominated the Upper East Side, but it was Blair Waldorf, played by the beautiful Leighton Meester, who was always one step ahead of the style pack. But, beyond the fanciest of dresses, she was the Queen of conspiracy, even towards her dearest friends.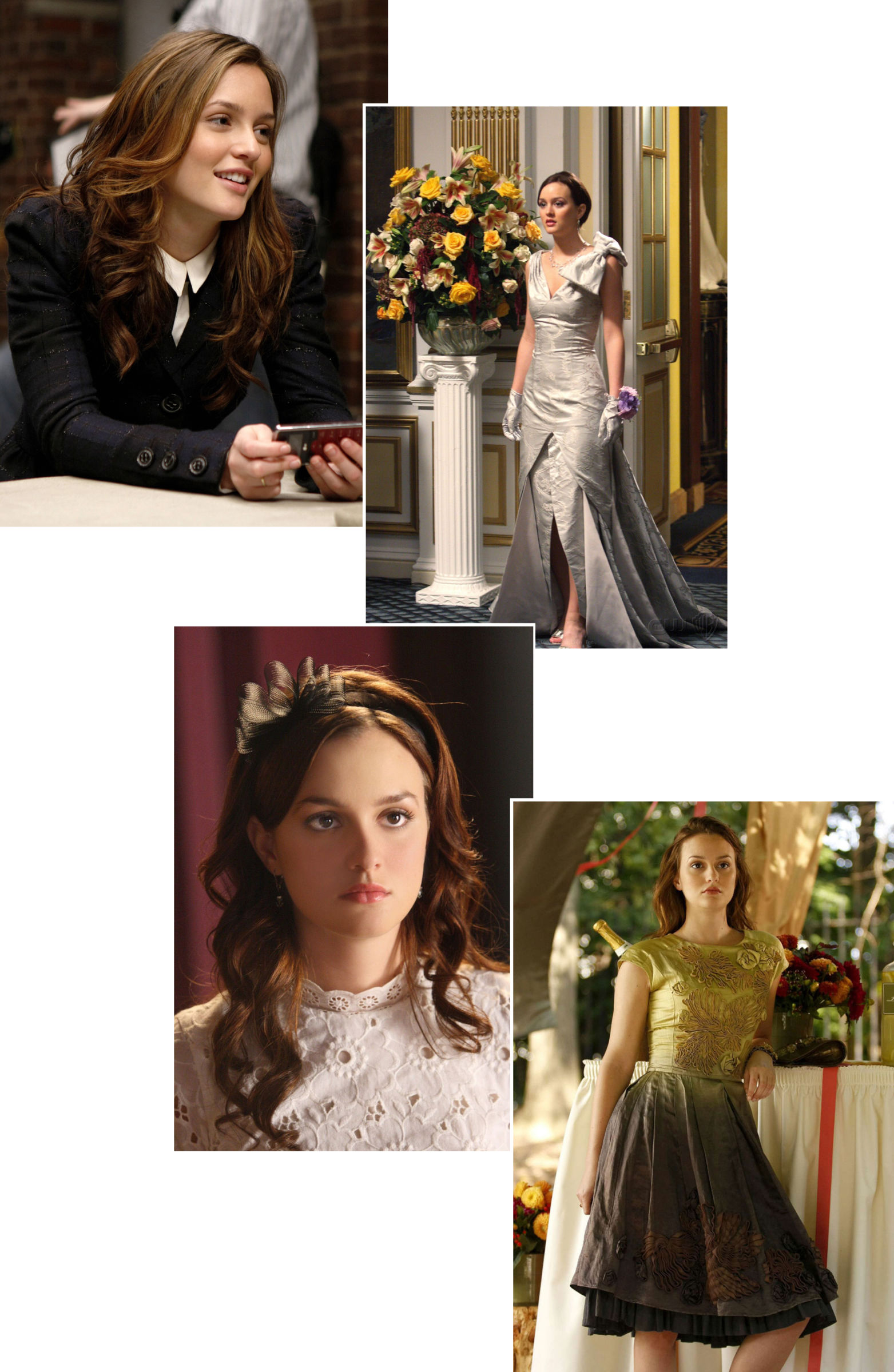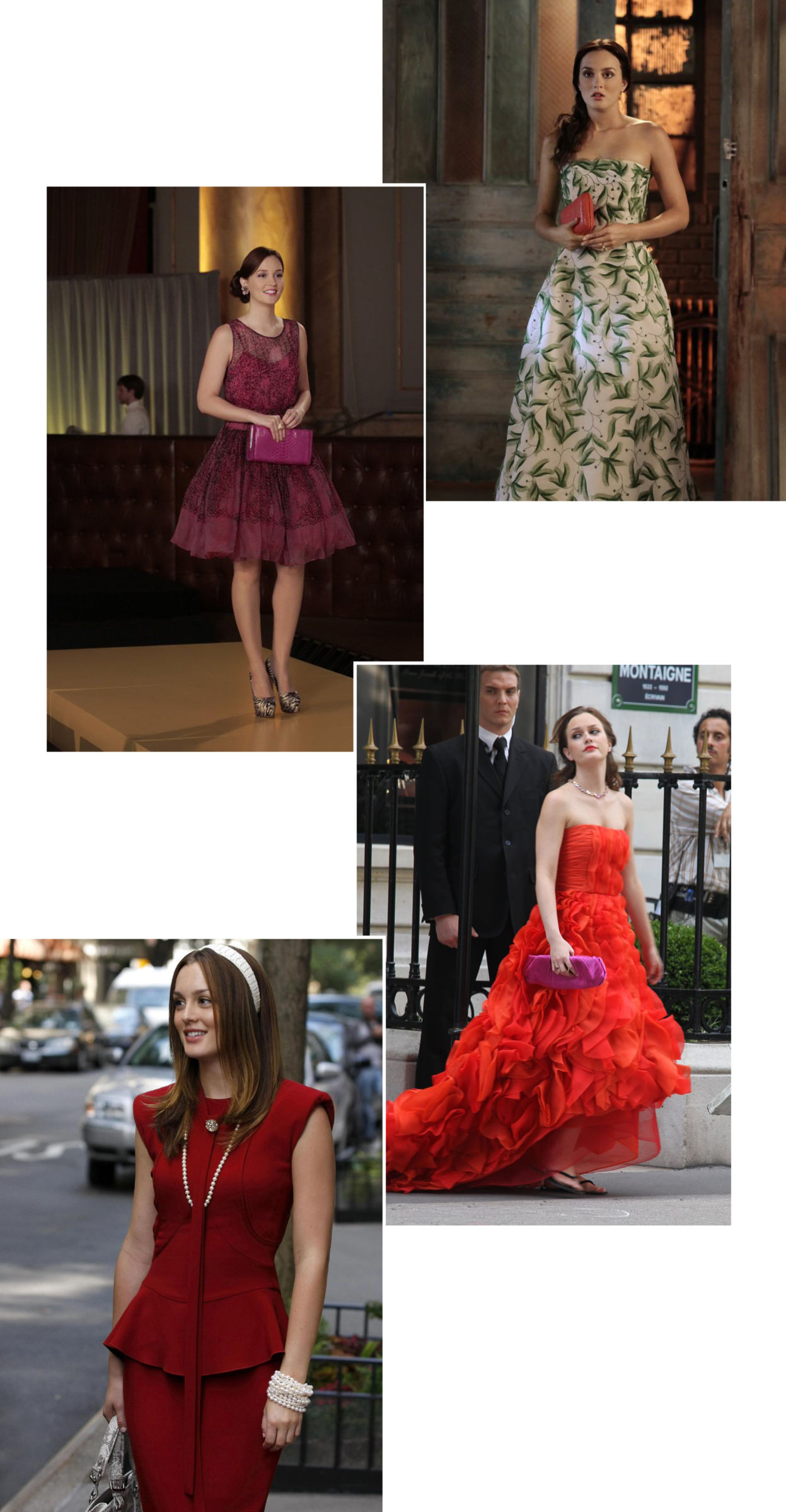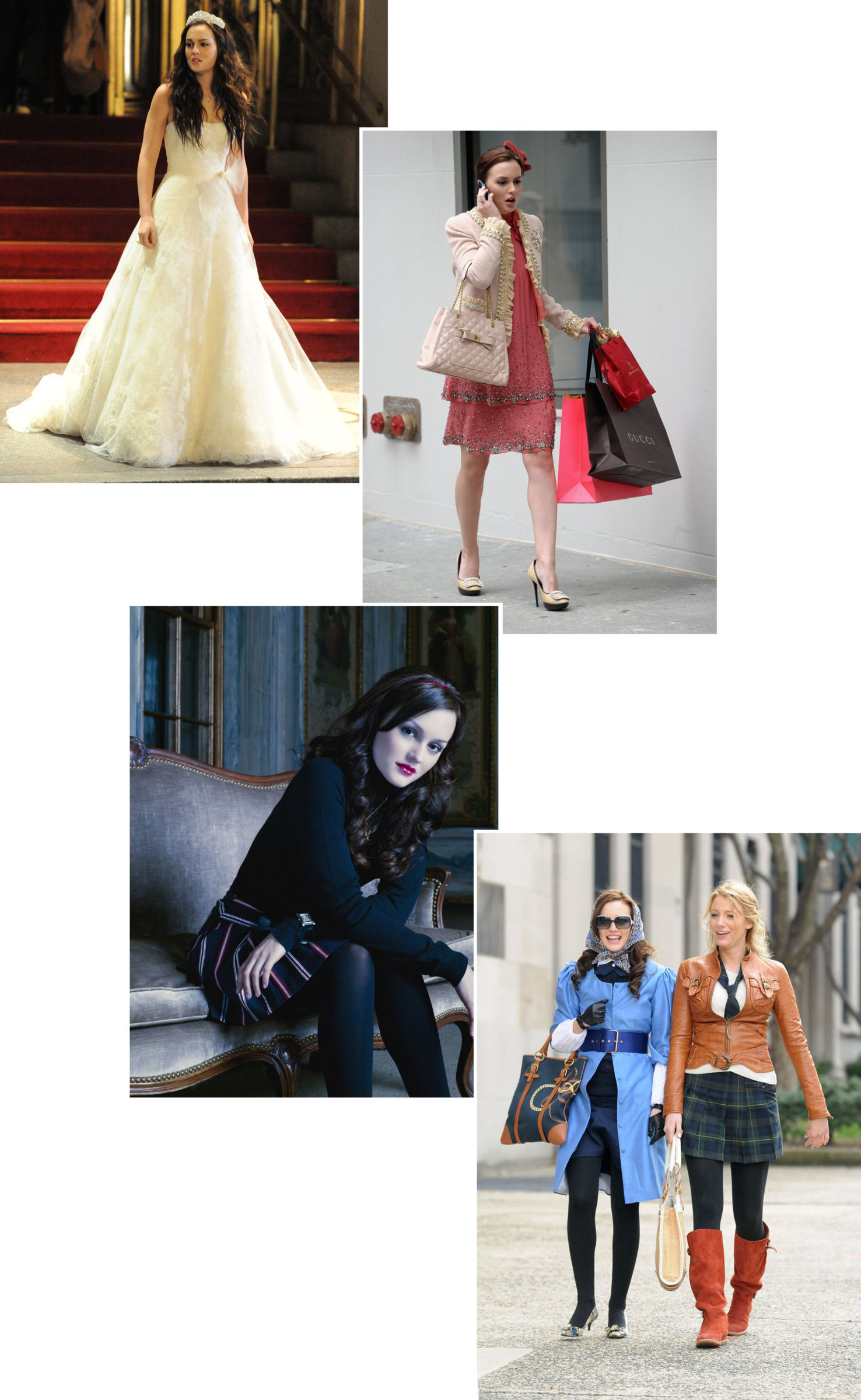 EVANORA – RACHEL WEISZ
Weisz played the sinister Evanora (Wicked Witch of the East) on the prequel to the 1939 classic "The Wizard of Oz". Taking on all the beautiful baddie essentials, Weisz sweeps through the film's action in floor-length dark evening gowns, feathered headpieces and flawless red lipstick.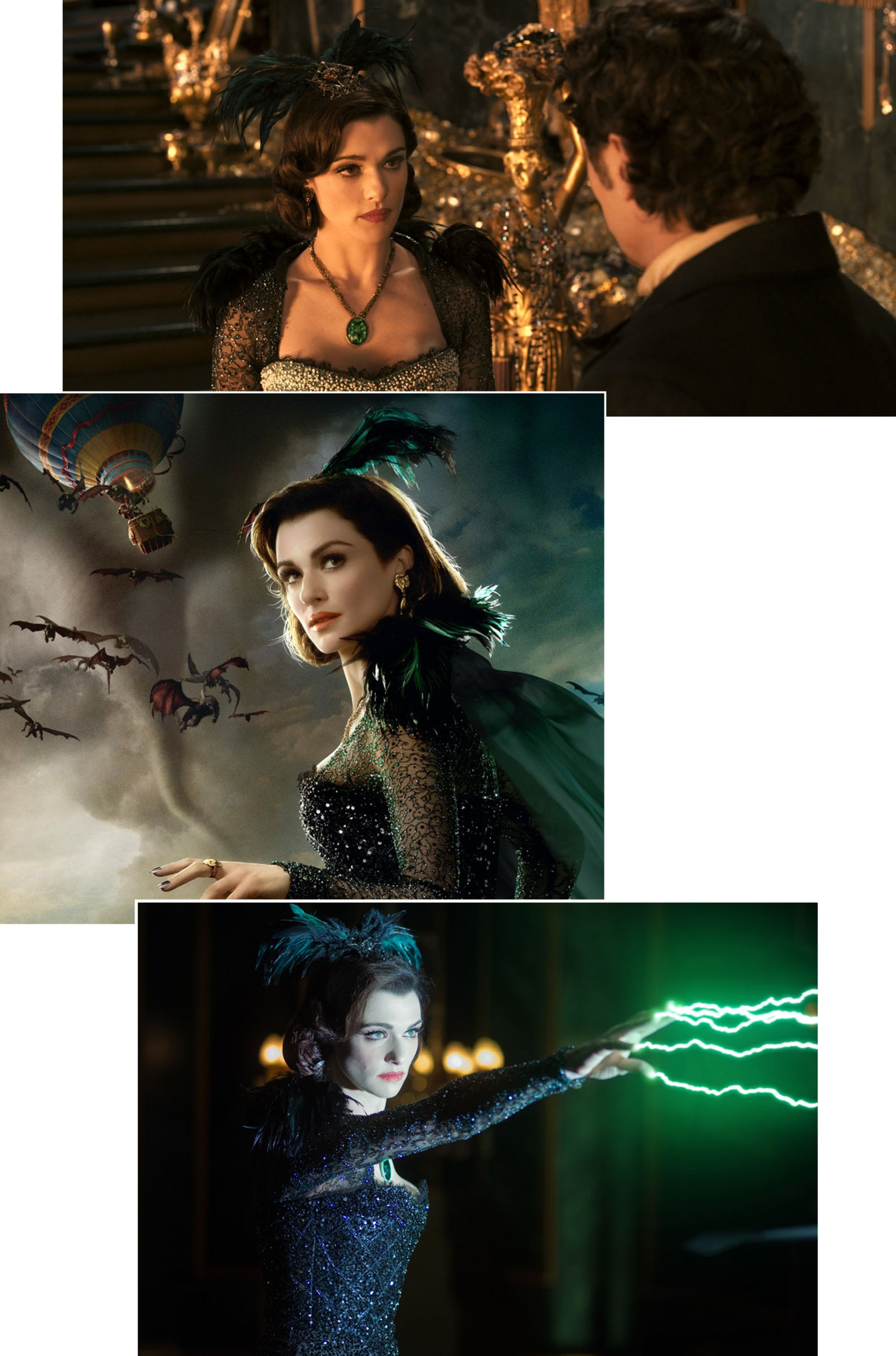 REGINA MILLS – LANA PARILLA
For five seasons, the make-up team of ABC's "Once Upon a Time" has brought fairy-tale characters to life. A crucial member of this team is Naomi Bakstad, the artist responsible for transforming actress Lana Parrilla into the Evil Queen, with always splendid looks.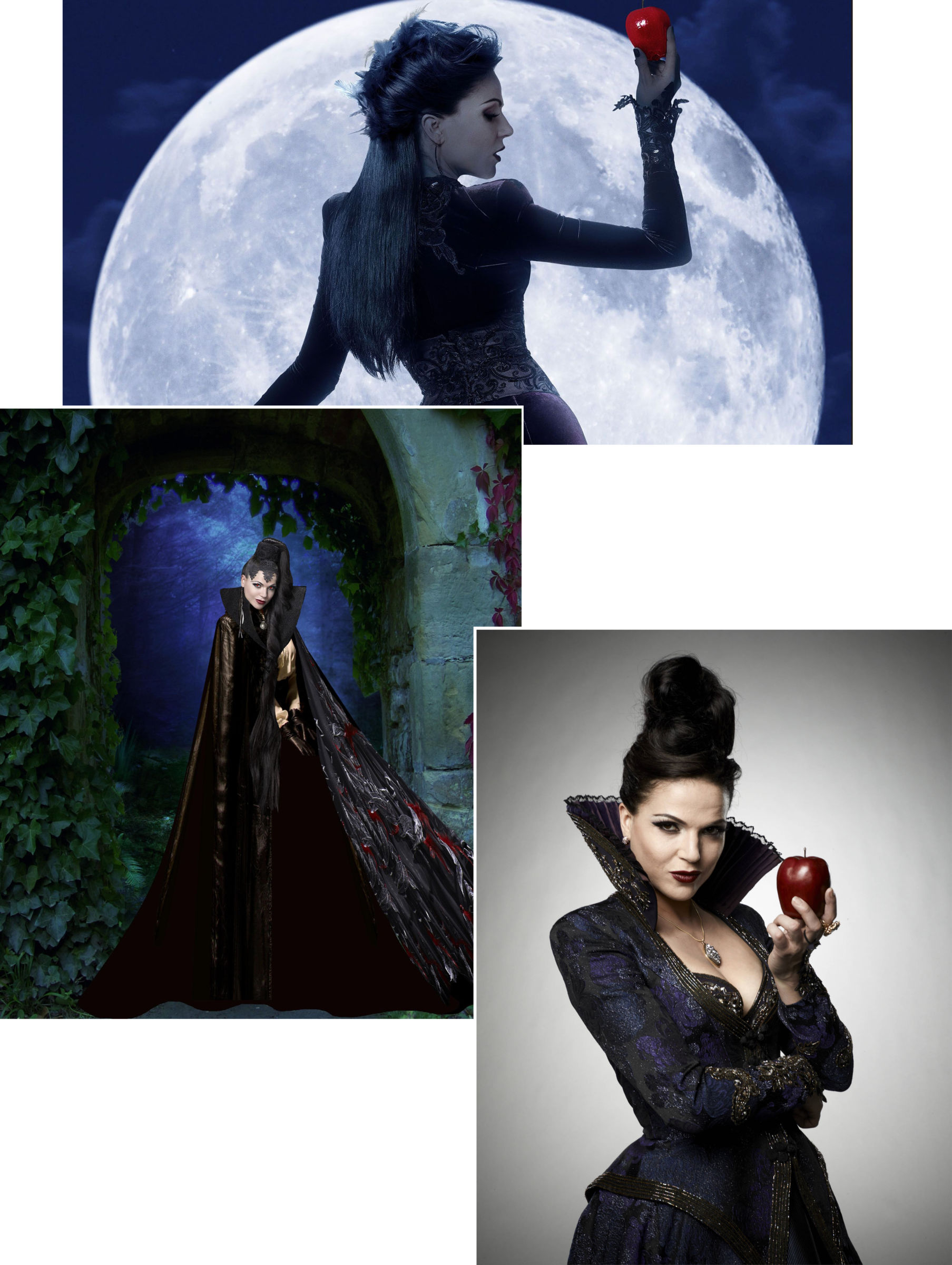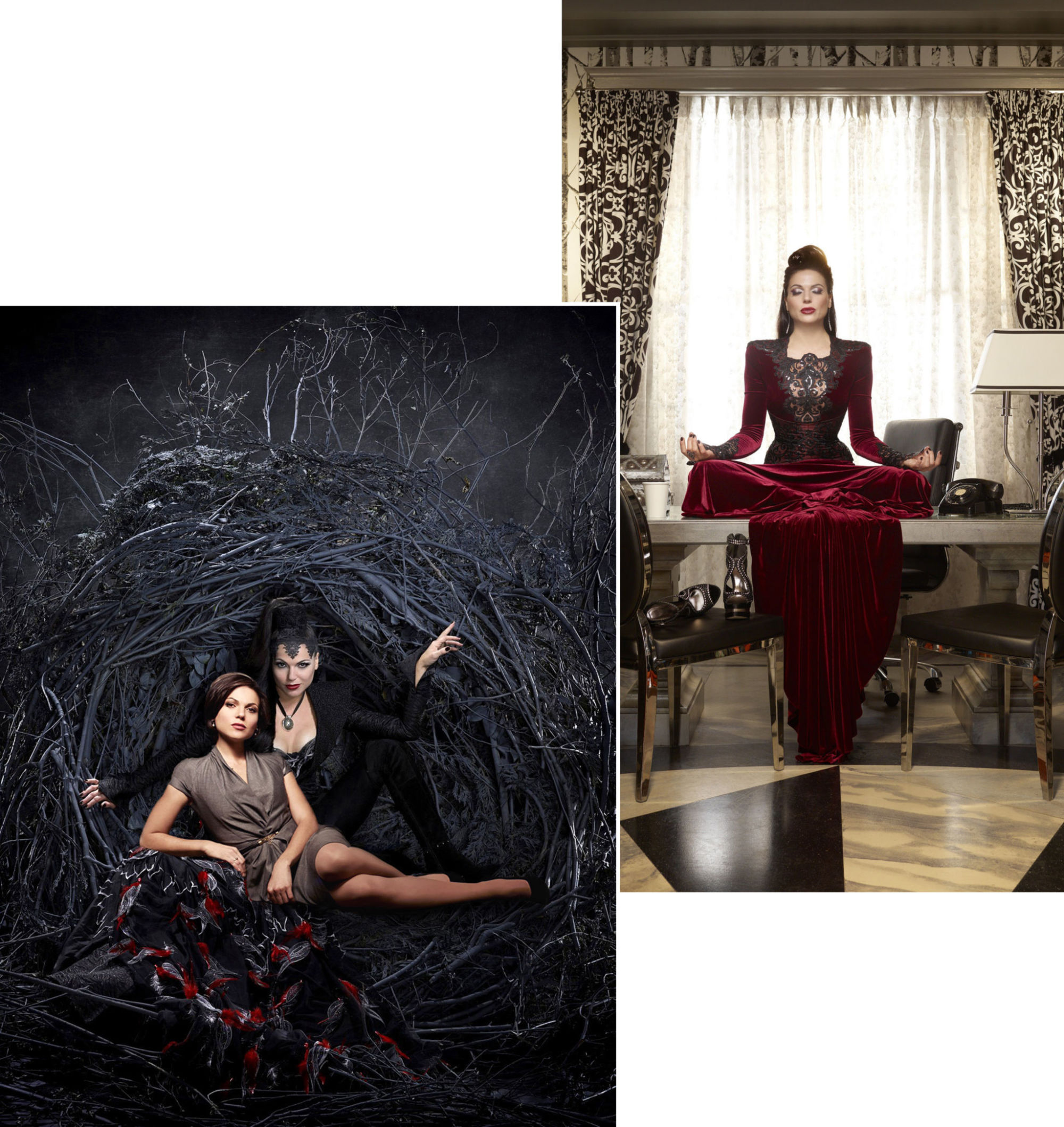 BELLATRIX – HELENA BONHAM CARTER
Bellatrix Lestrange is the Harry Potter's ultimate female nemesis, one of Lord Voldemort's most loyal and trusted supporters: big curly hair, messy makeup, long and dark nails and evil glimpse.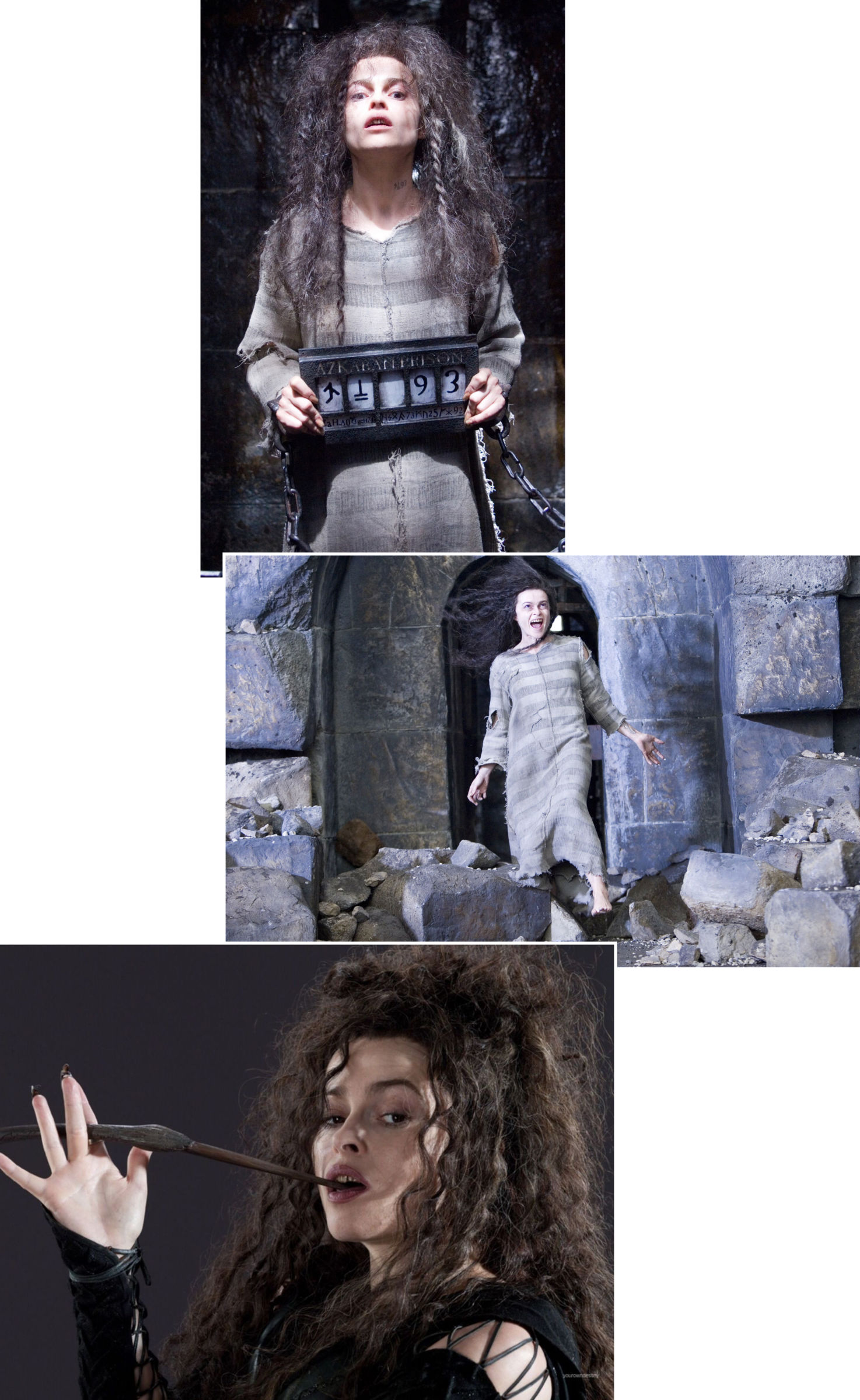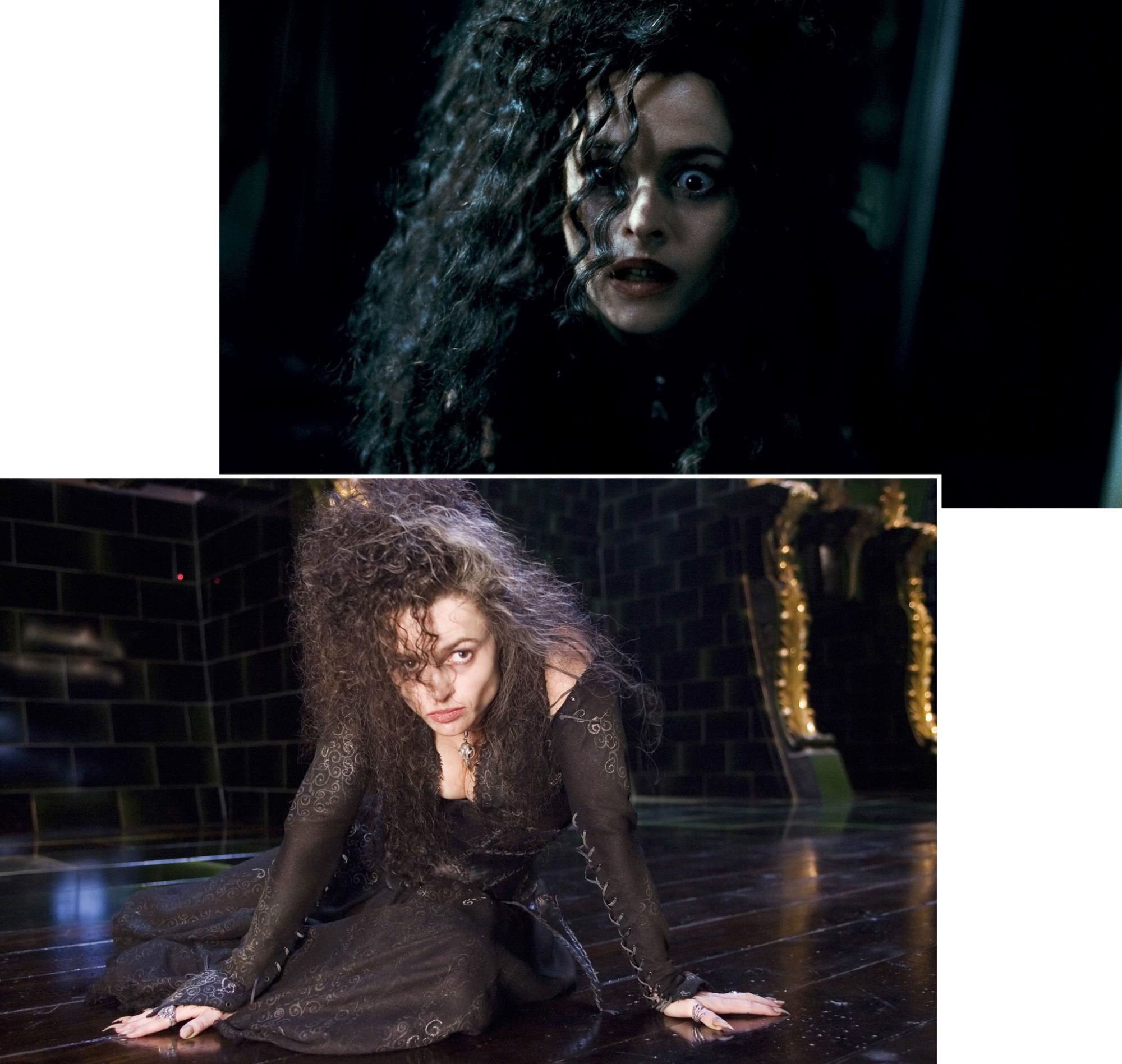 VICTORIA GRAYSON – MADELEINE STOWE
Victoria, with her sheath dresses of all colors and patterns was for four seasons the meanest and richest woman of the Hamptons in the tv series "Revenge".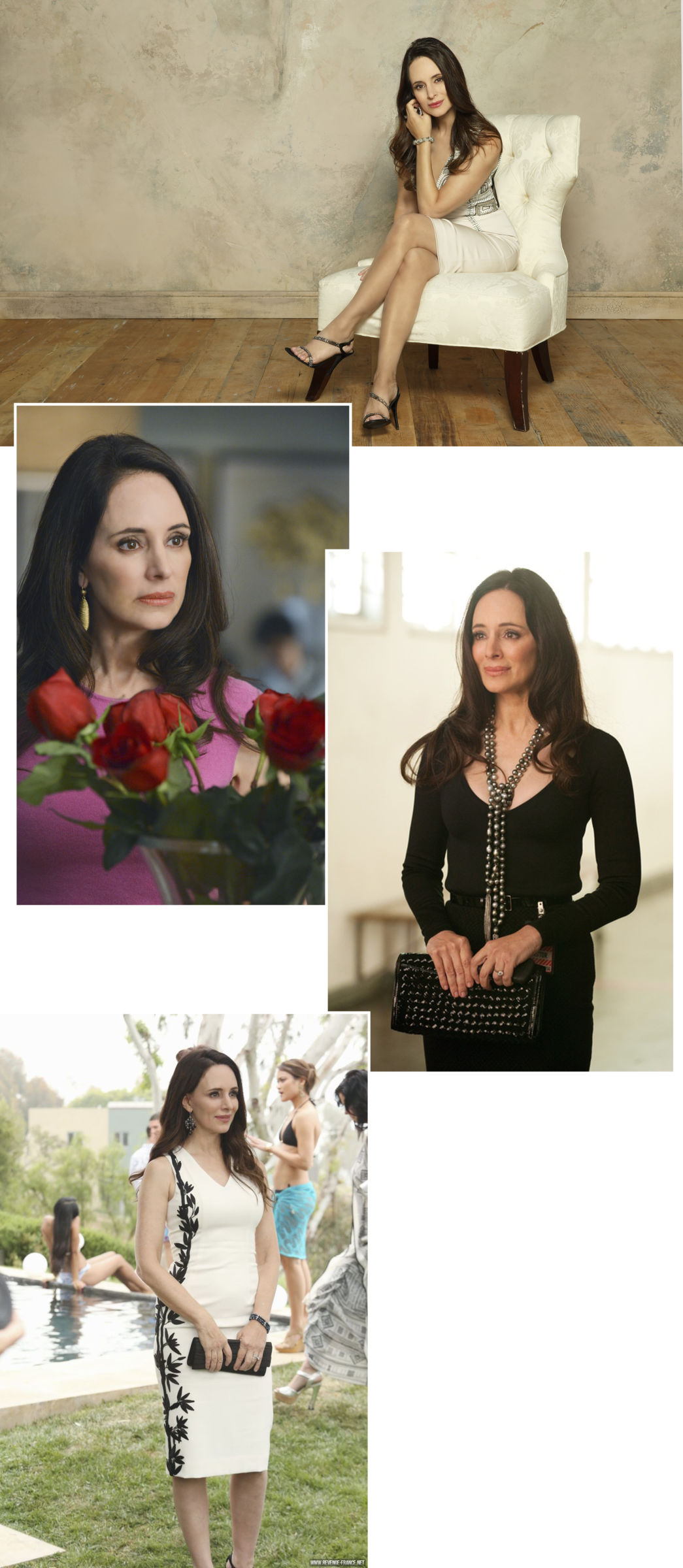 THE EVIL STEPMOTHER – CATE BLANCHETT
In the Disney's 2015 re-imagining of the classic Cinderella, Cate Blanchett took on one of the fairy tale world's greatest villains, Cinderella's Evil Stepmother, actually one of the greatest villains of the history. Her majestic dresses, bustiers, hats, little veils, red lips, long lashes, and twisted hairstyles make us "forgive" her for all her cruelty.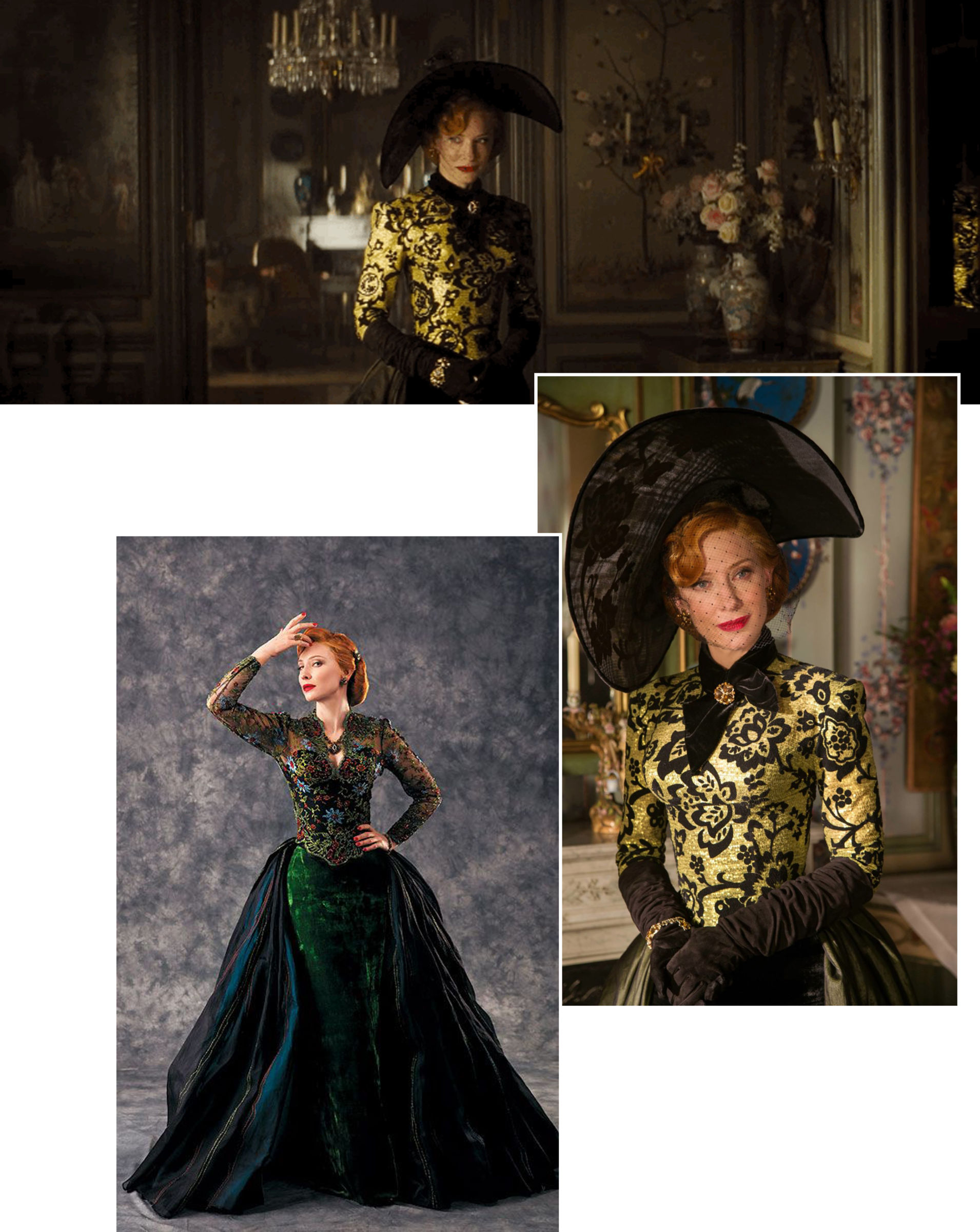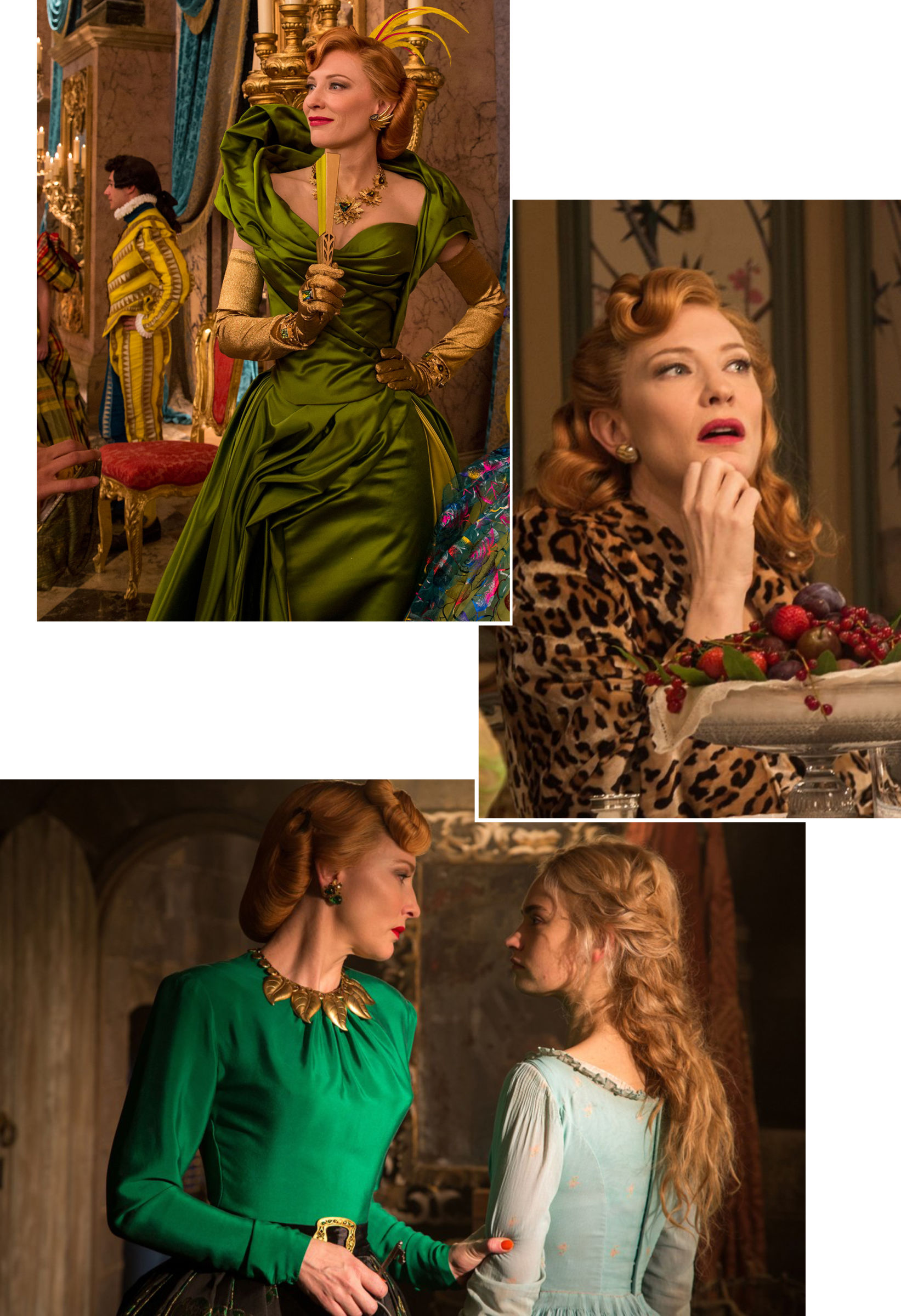 QUEEN RAVENNA – CHARLIZE THERON
Queen Ravenna of "Snow White and the Huntsman" is the icy beauty wearing floor-length gowns and copious jewels, with smokey eyes and golden details. Ask the Mirror if she isn't the fairest baddy of them all!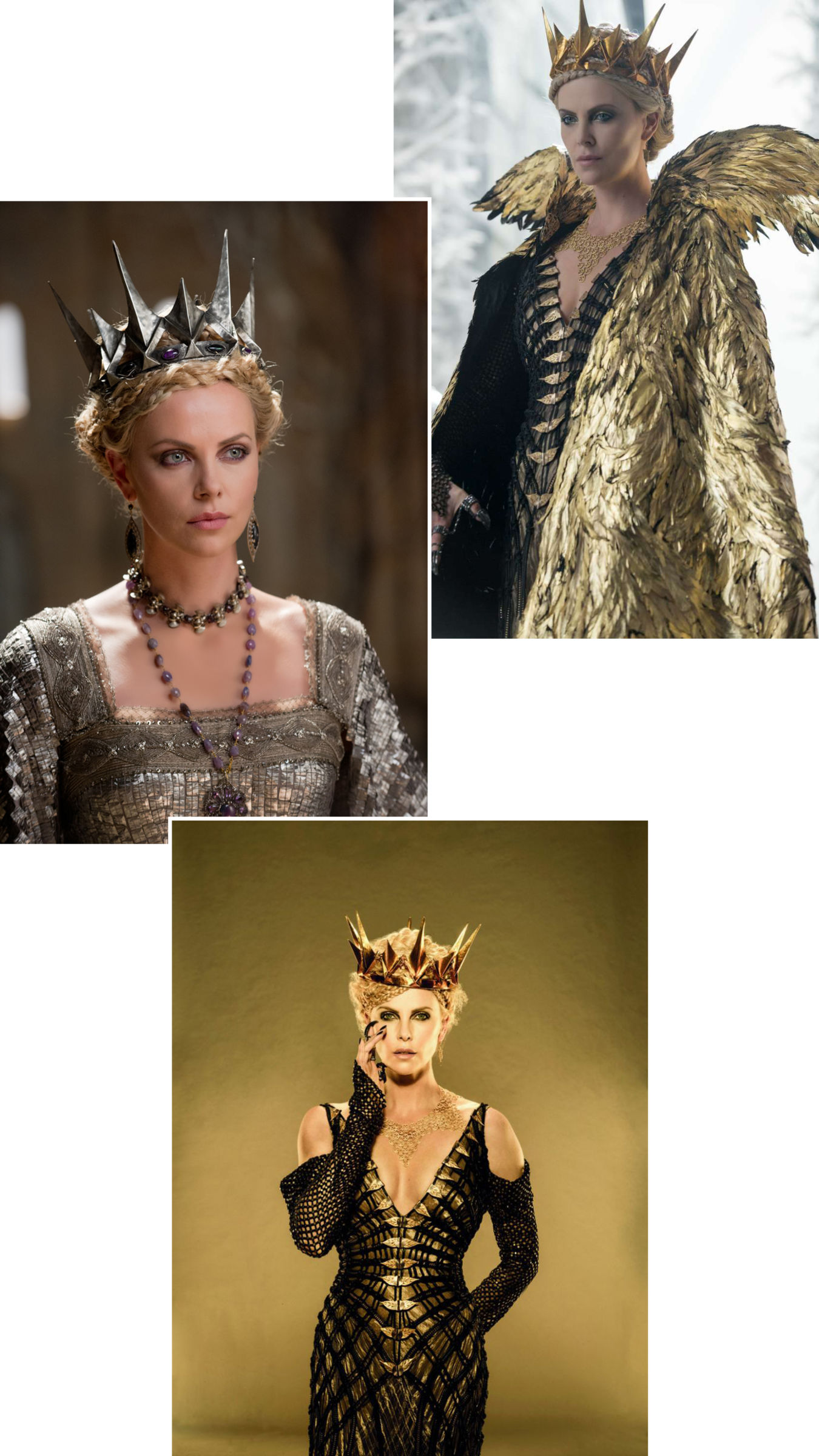 CATHERINE TRAMELL – SHARON STONE
A little white dress, stiletto heels and nothing else for the most seductive and manipulative of all in Basic Instinct.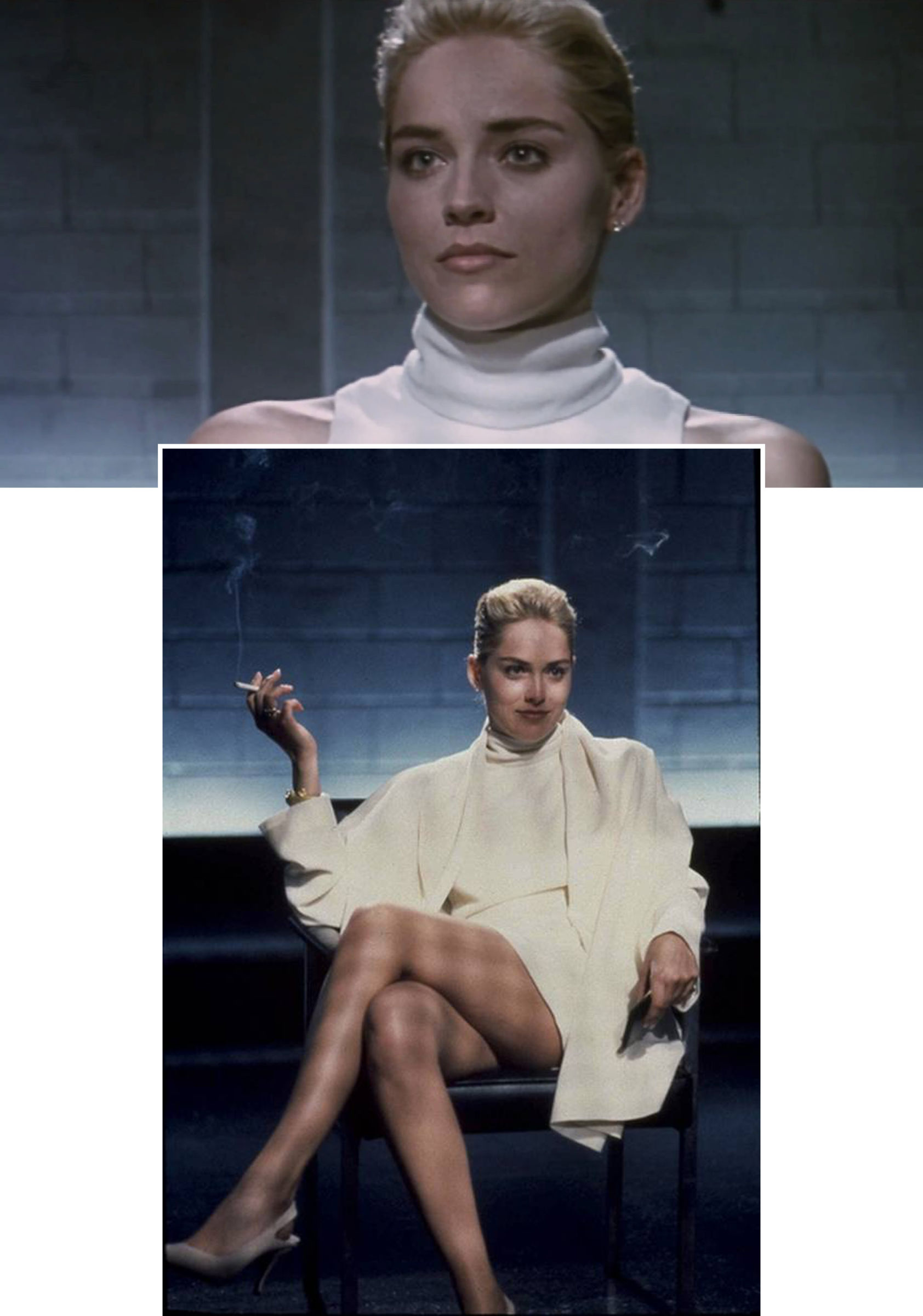 KATHERINE PIERCE – NINA DOBREV
You can recognize Katherine from her doppelganger Helena by the hair: long, super curly and voluminous. Also her makeup is very different from the one of Helena since it is bolder and darker, and her vampire attitude is unmistakable.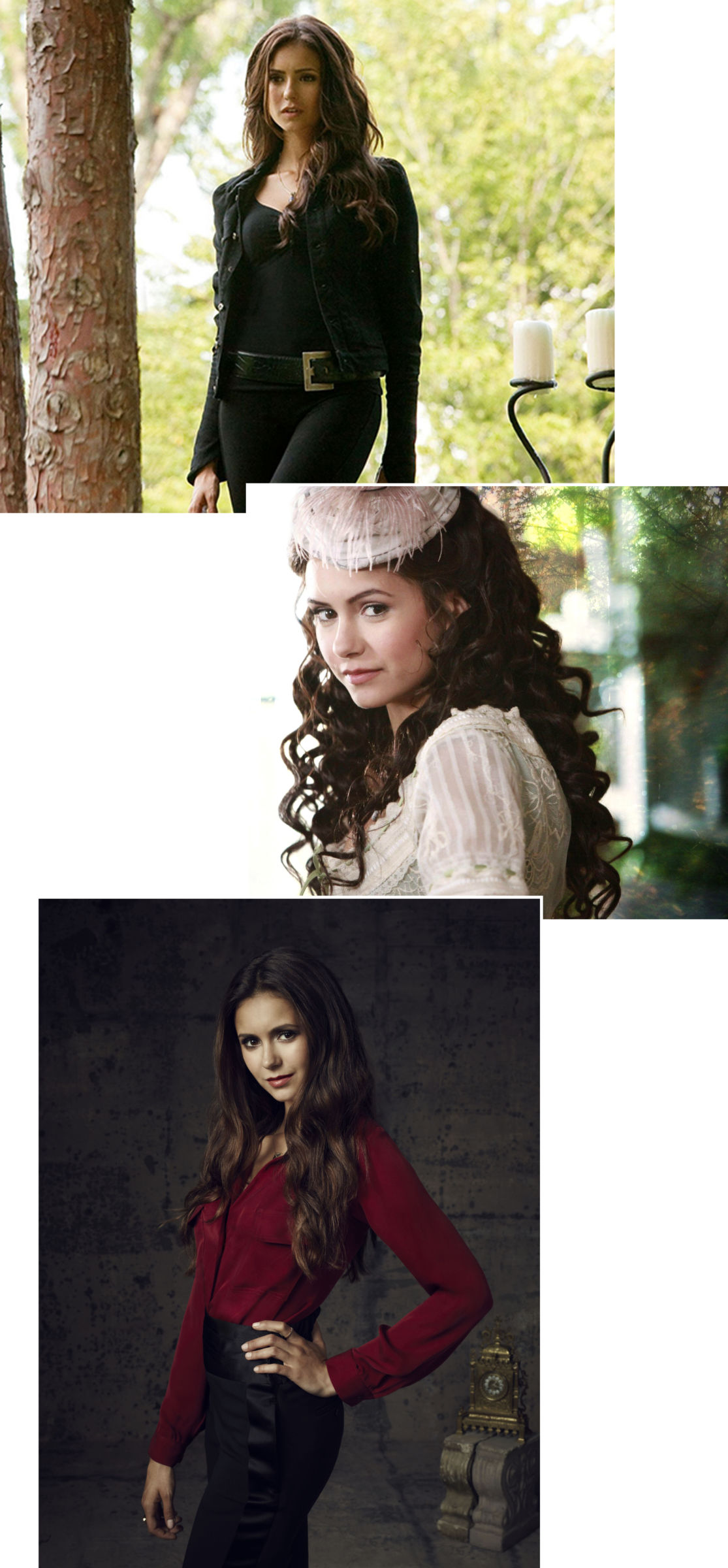 ALEX FORREST – GLENN CLOSE
In the film "Fatal Attraction" Close's Alex Forrest was one of the most scaring women of big screen, trying to kill her lover Michael Douglas and his wife.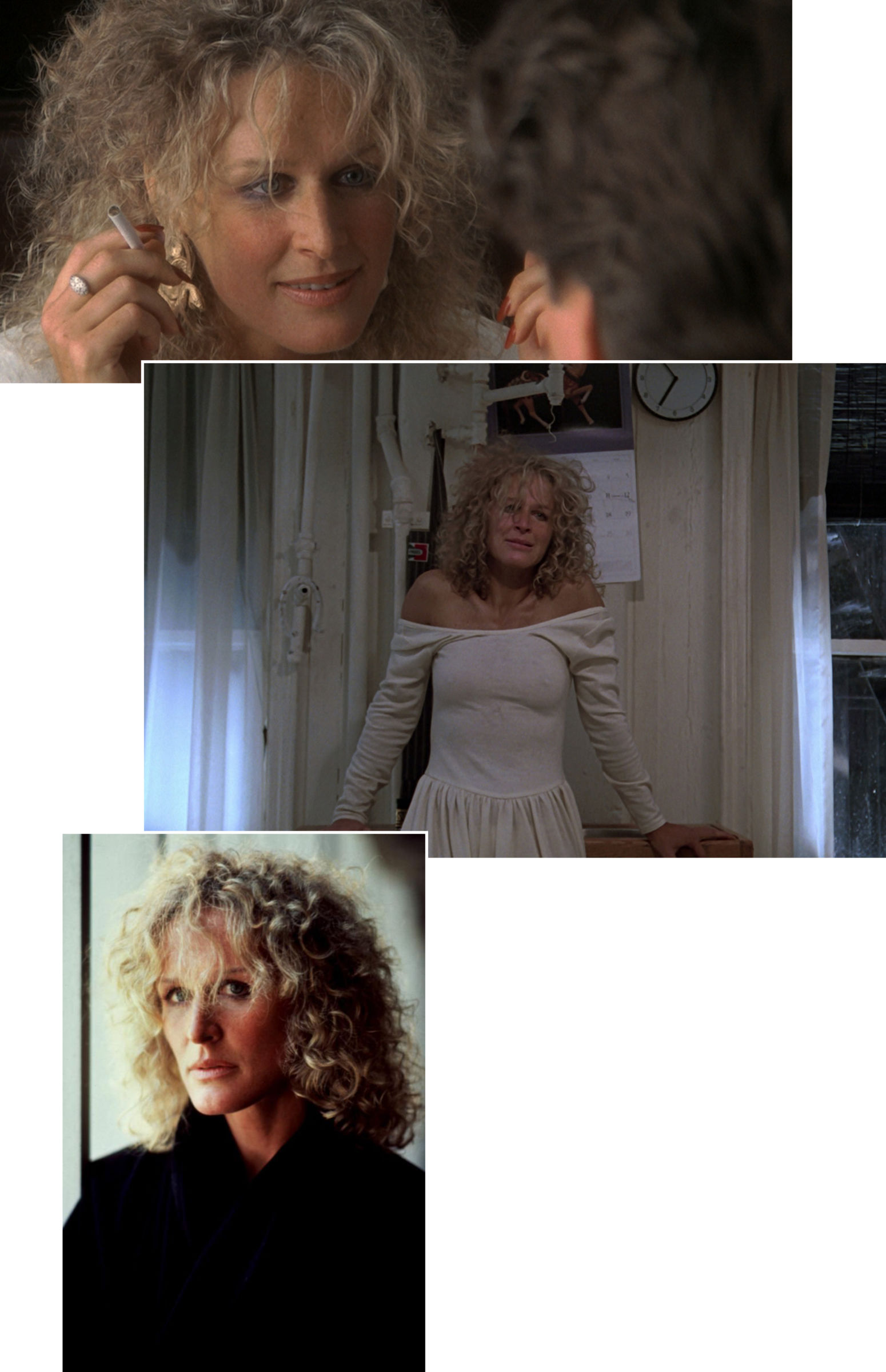 REGINA GEORGE – RACHEL MCADAMS
Nothing is more terrifying than the ultimate bully Regina George in "Mean Girls". She was the perfect Barbie Girl: long blonde hair, cheerleader, girlfriend of the high-school quarterback and she was at the head of the most glamorous group of girls in the school. Let's admit, we all feared someone like her in our school years.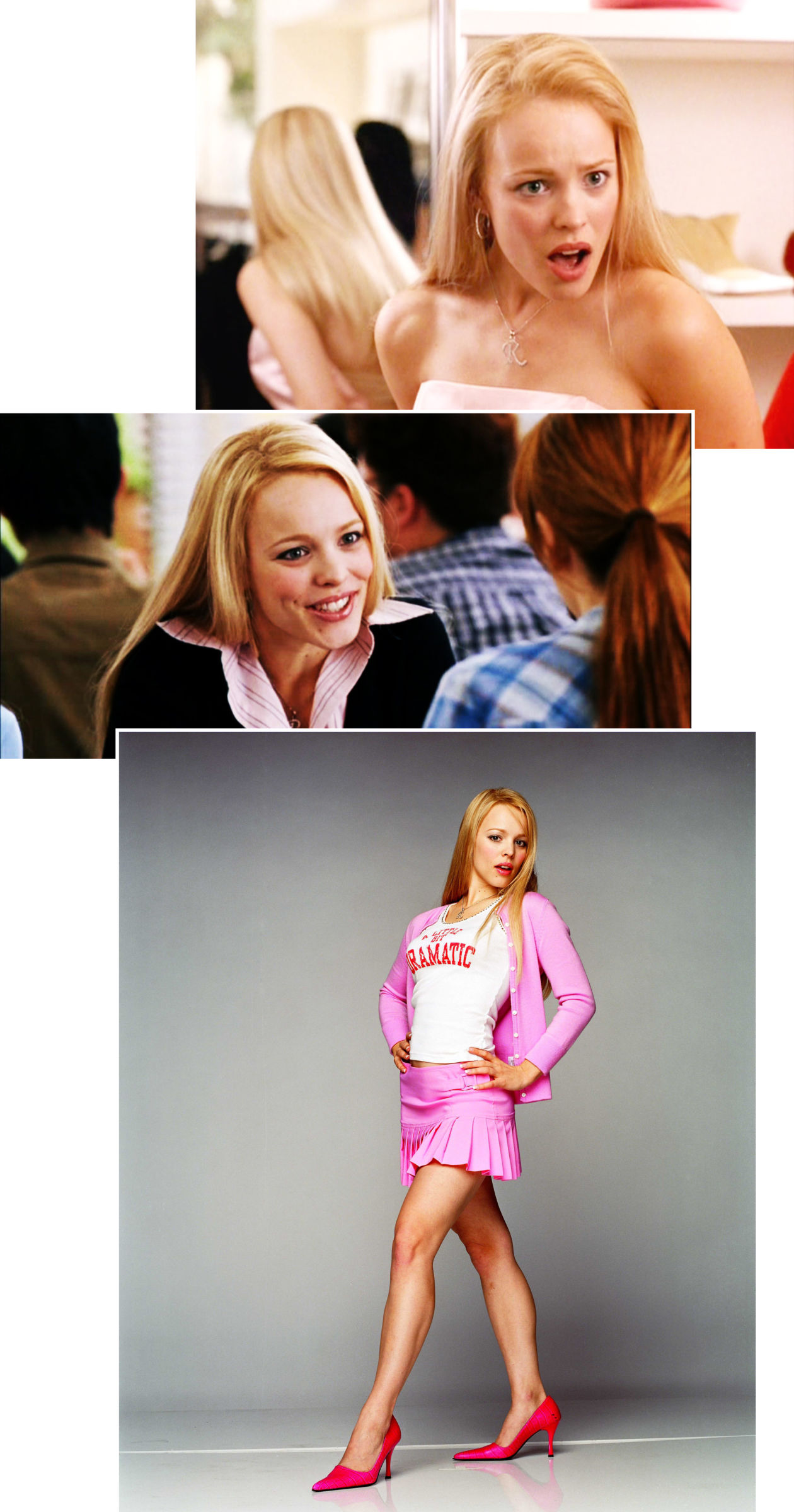 THE CATWOMEN
Michelle Pfeiffer, Hally Berry and Anne Hathaway were all transformed into one of the comic book world's most legendary females: Catwoman. Anne was the last one, in chronological order, casted for the final film of Christopher Nolan's Batman trilogy. The leather catsuits, glossy hair and sexy walking made her the best of all.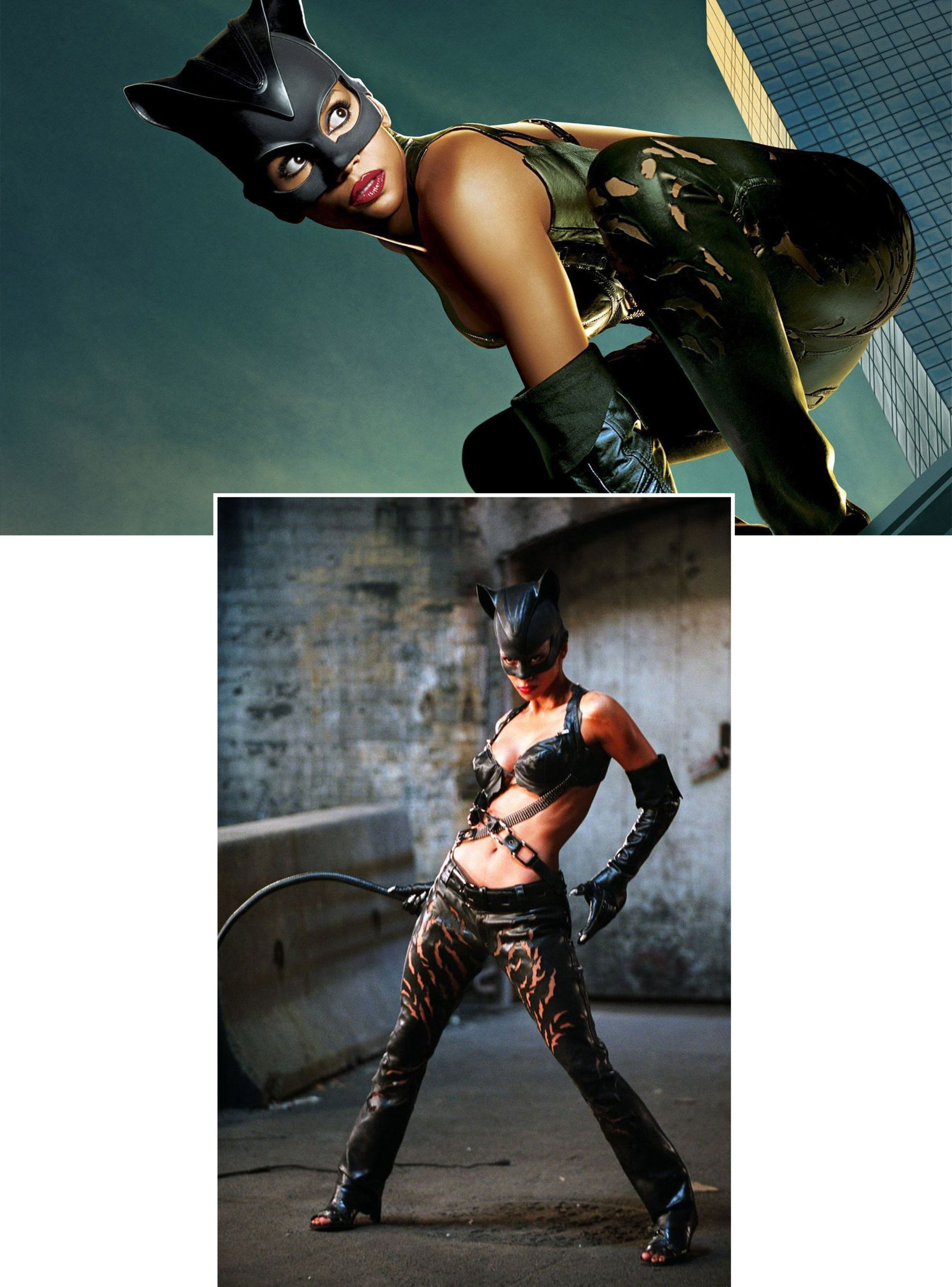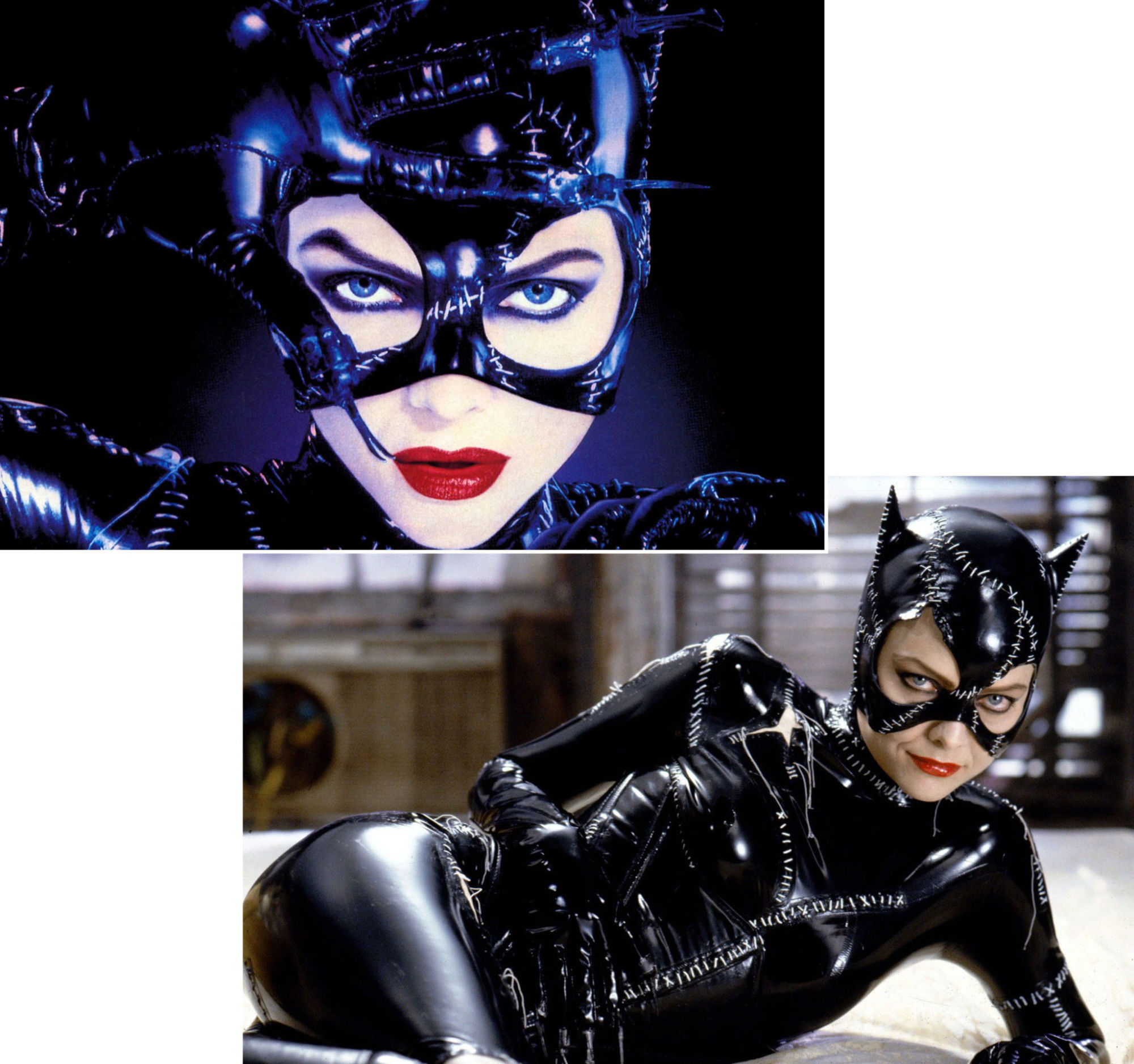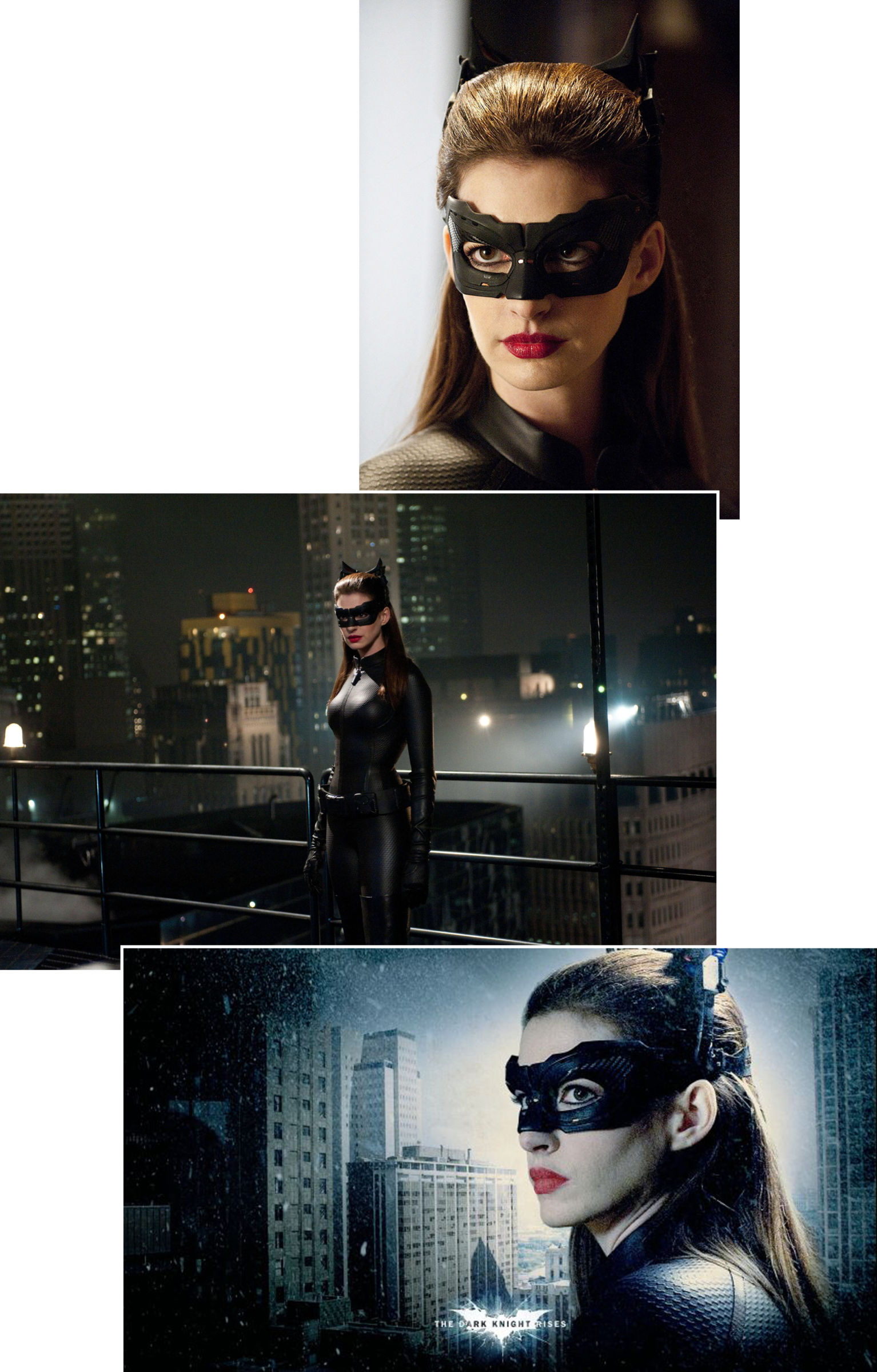 ANGELIQUE – EVA GREEN
Green's Angelique Bouchard will be always remembered for her glamour and, most of all, for her shining red dress in Dark Shadows with a very pail Johnny Depp.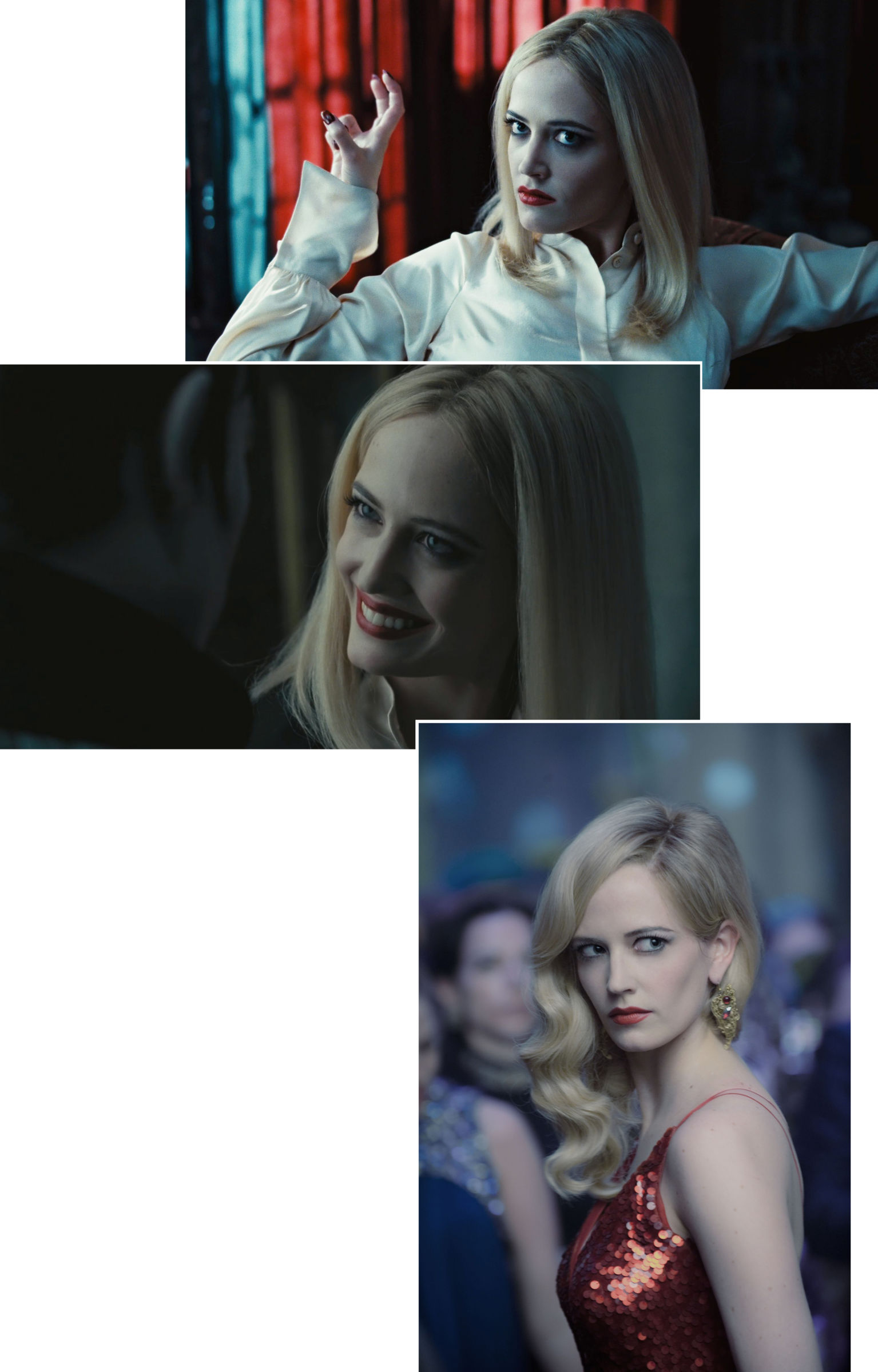 JADIS – TILDA SWINTON
Jadis is the main antagonist of the series "The Chronicles of Narnia". She is commonly referred to as the White Witch as she is the Witch who froze Narnia in the Hundred Years Winter, famous also for her icy beauty.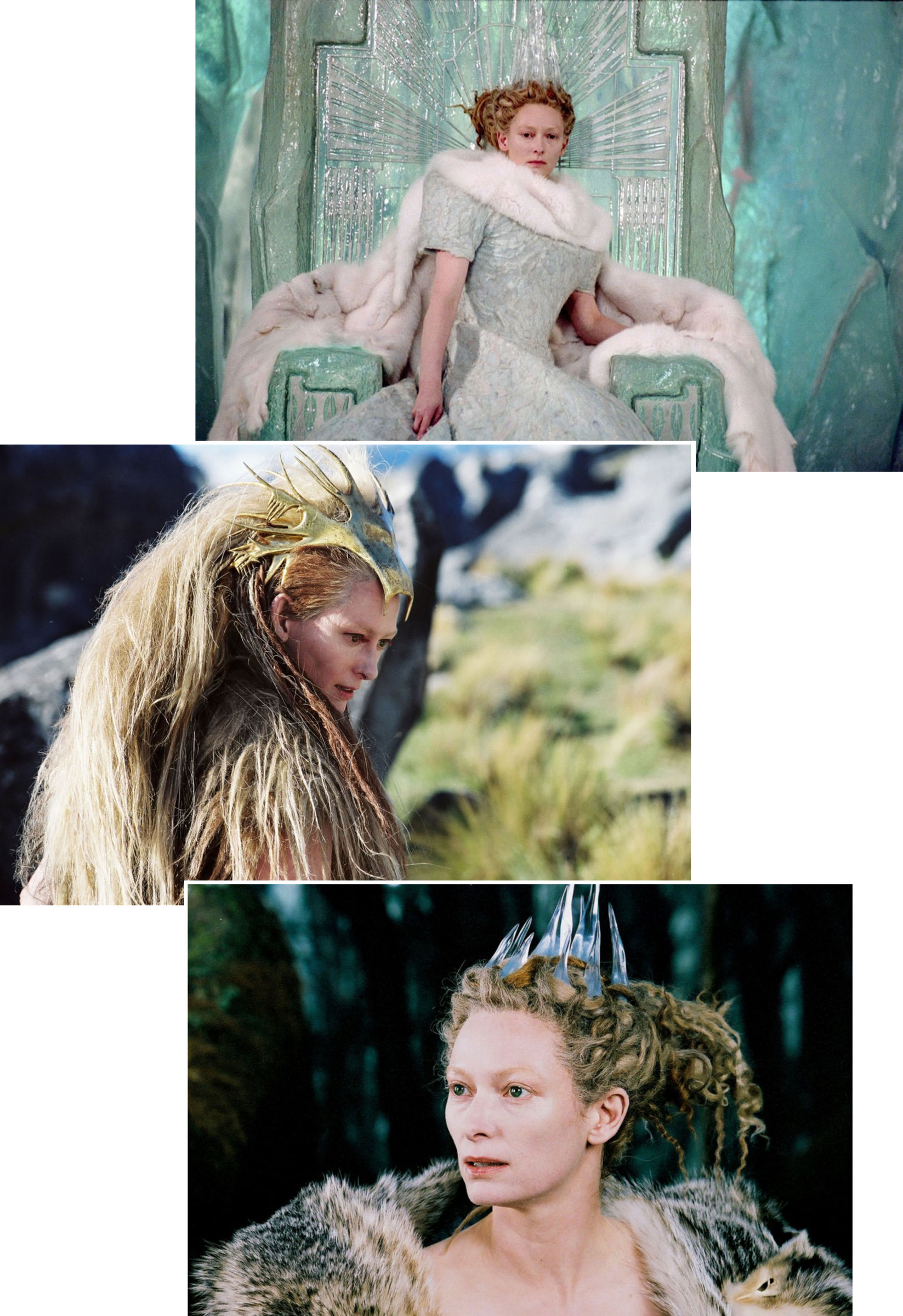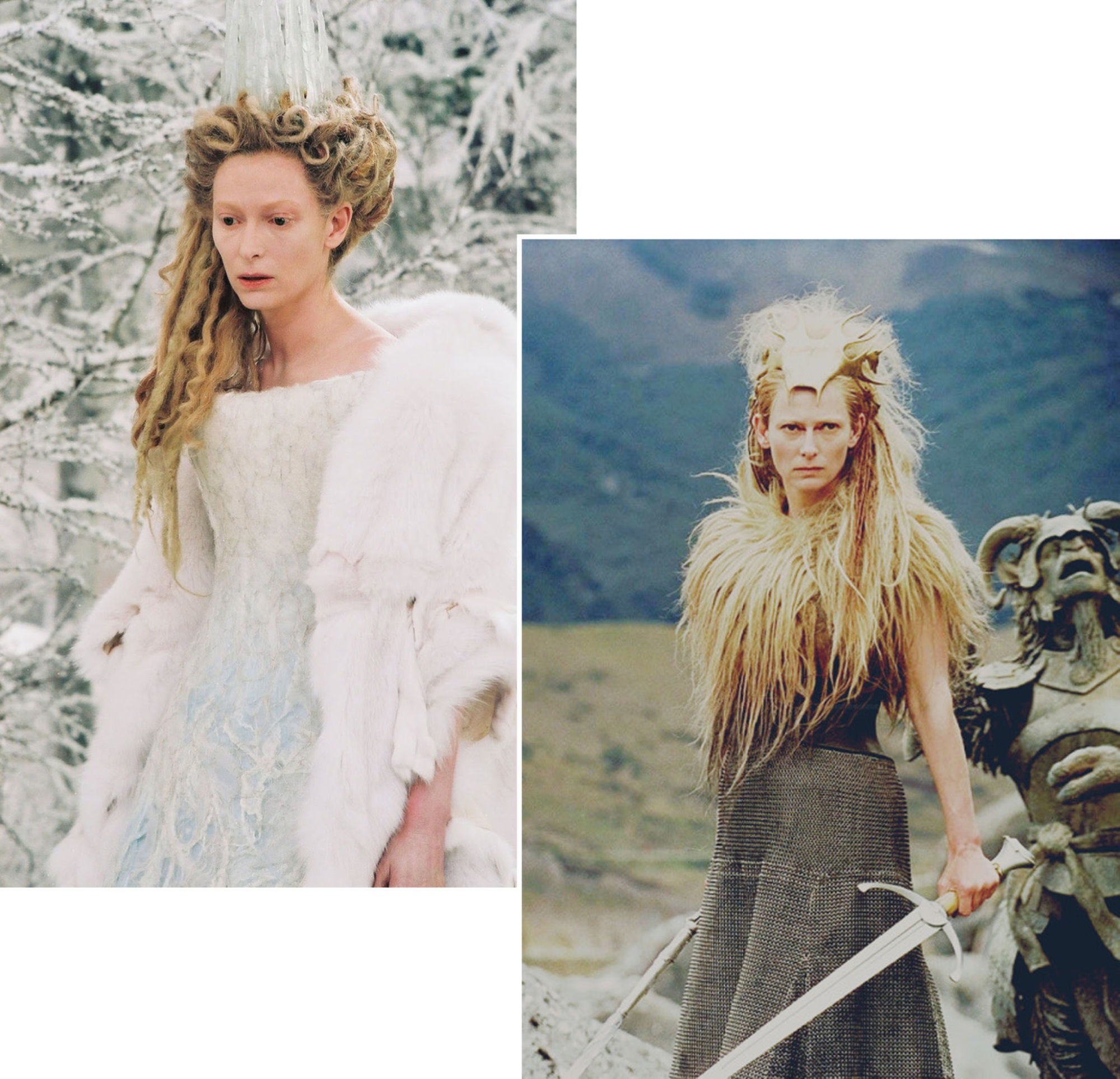 CLAIRE UNDERWOOD – ROBIN WRIGHT
They say behind every great man there is a great woman, but in "House of Cards" a step ahead of every great man is an impeccably dressed and always fierce First Lady, Claire Underwood.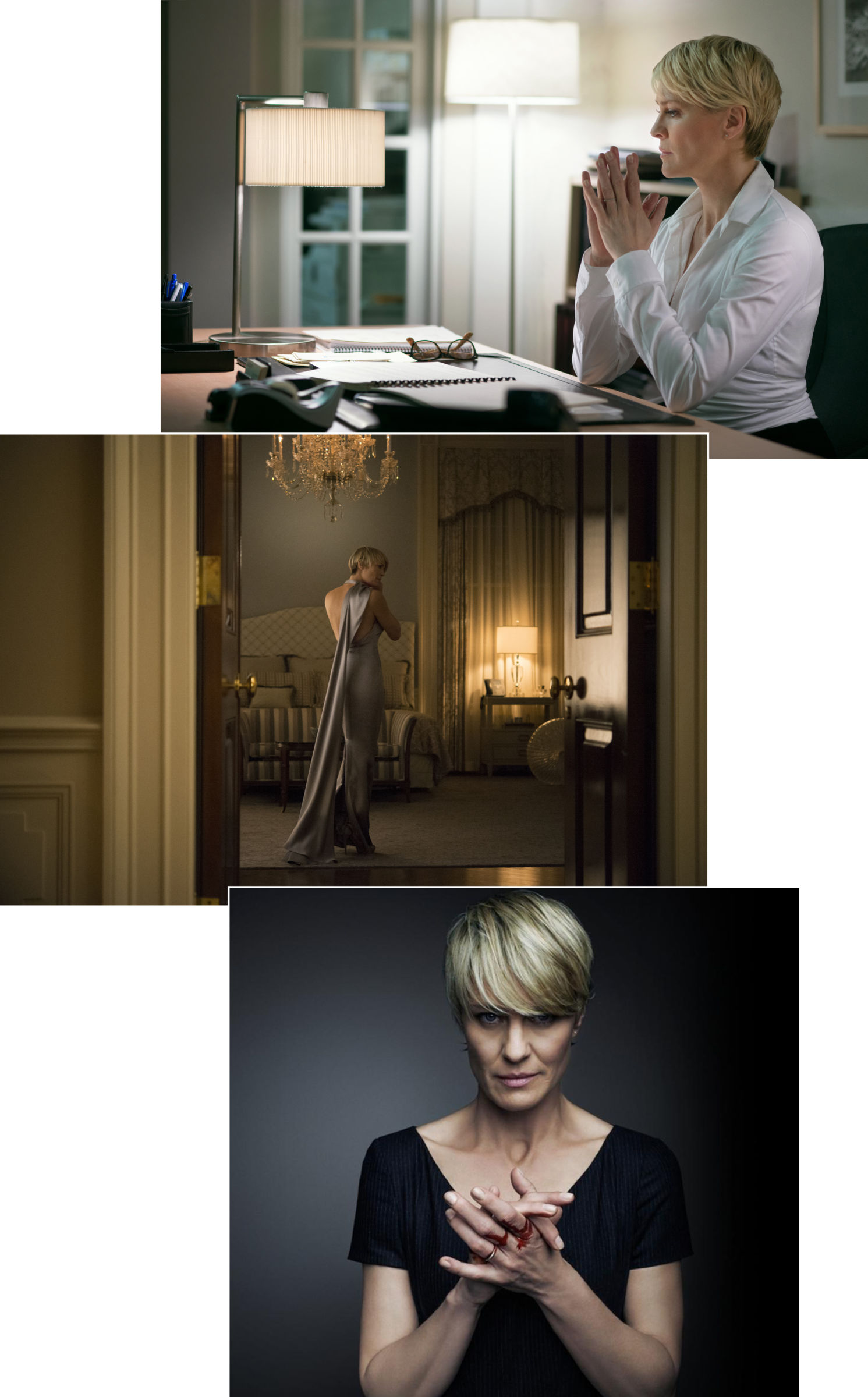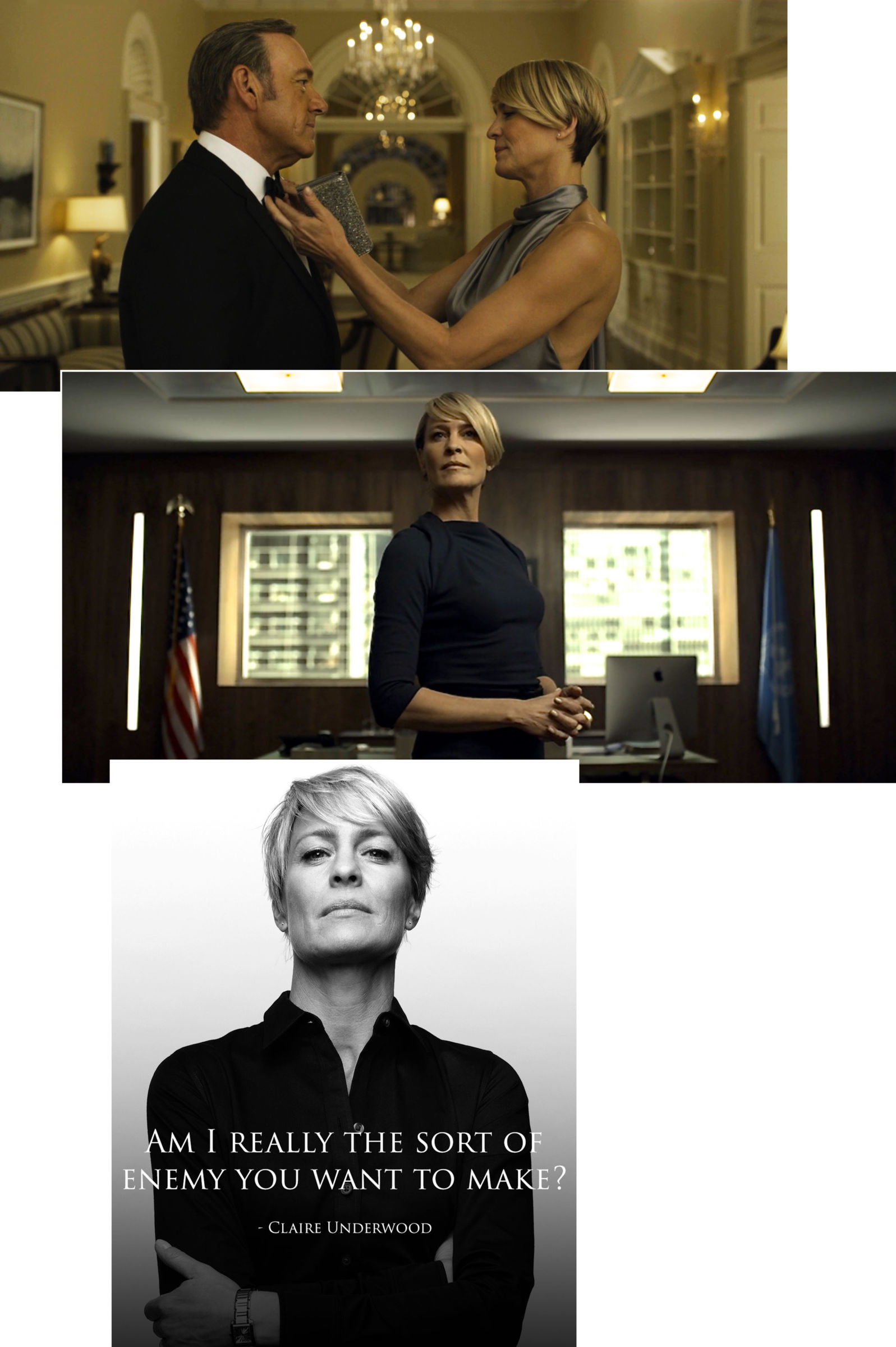 CRUELLA DE VIL – GLENN CLOSE
It seems that Glenn Close loves to play mean characters and we think that no one could have done a better Cruella on the 1993 "101 Dalmatians". Her black and white hair, red lipstick, sigarette and laugh made her a unique Cruella.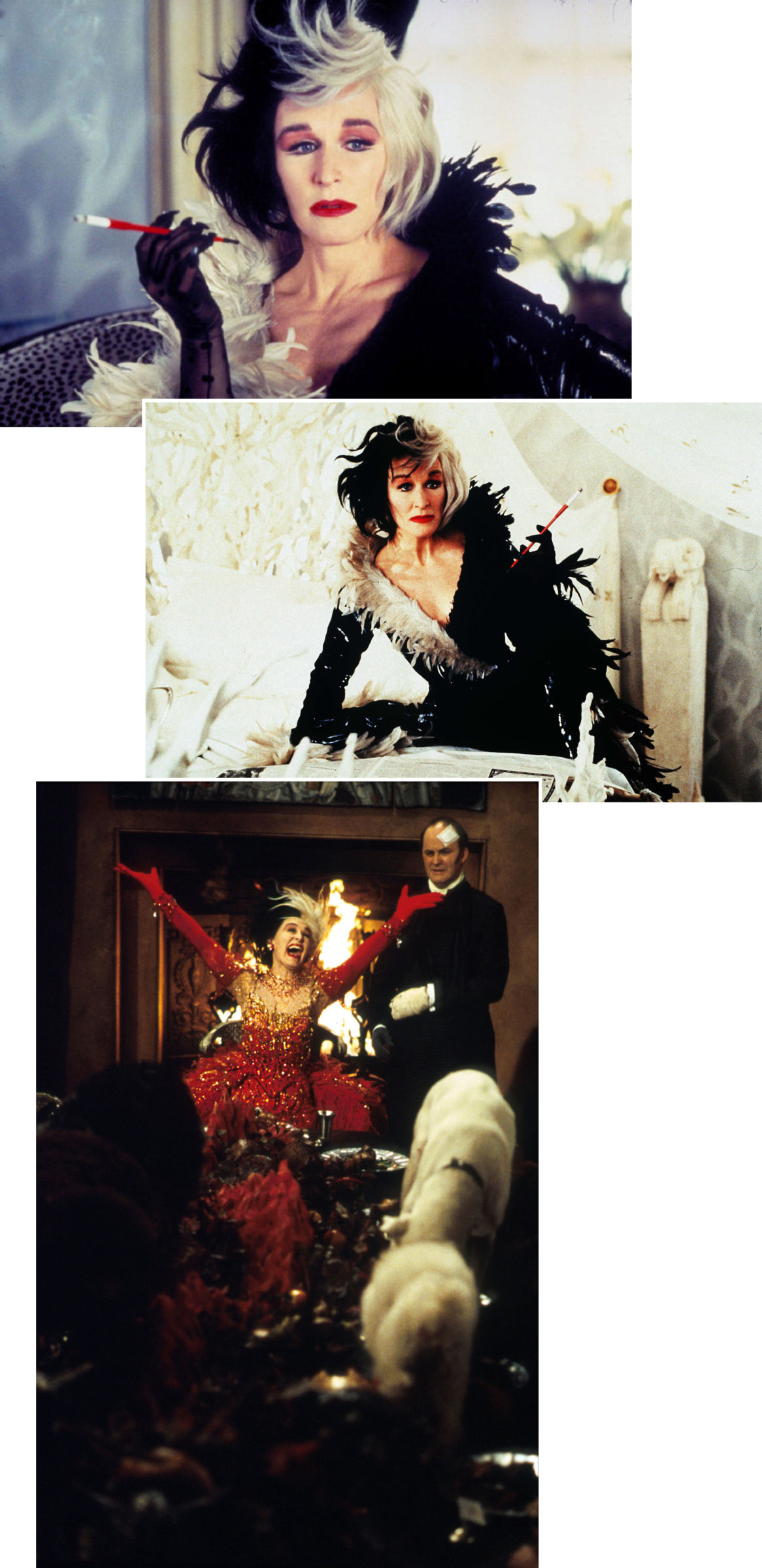 QUEEN NARISSA – SUSAN SARANDON
Fair skin, rosy cheeks, red lips, black hair with curly strands, teal eyelids, purple off-the-shoulder dress with a heart-shaped neckline, long sleeves, high matching collar with black hem and silver tiara are the characteristics of Queen Narissa for the film "Enchanted", where Susan Sarandon seems to be the "ensemble" of 3 famous Disney Villains: Queen Grimhilde, Maleficent and Lady Tremaine.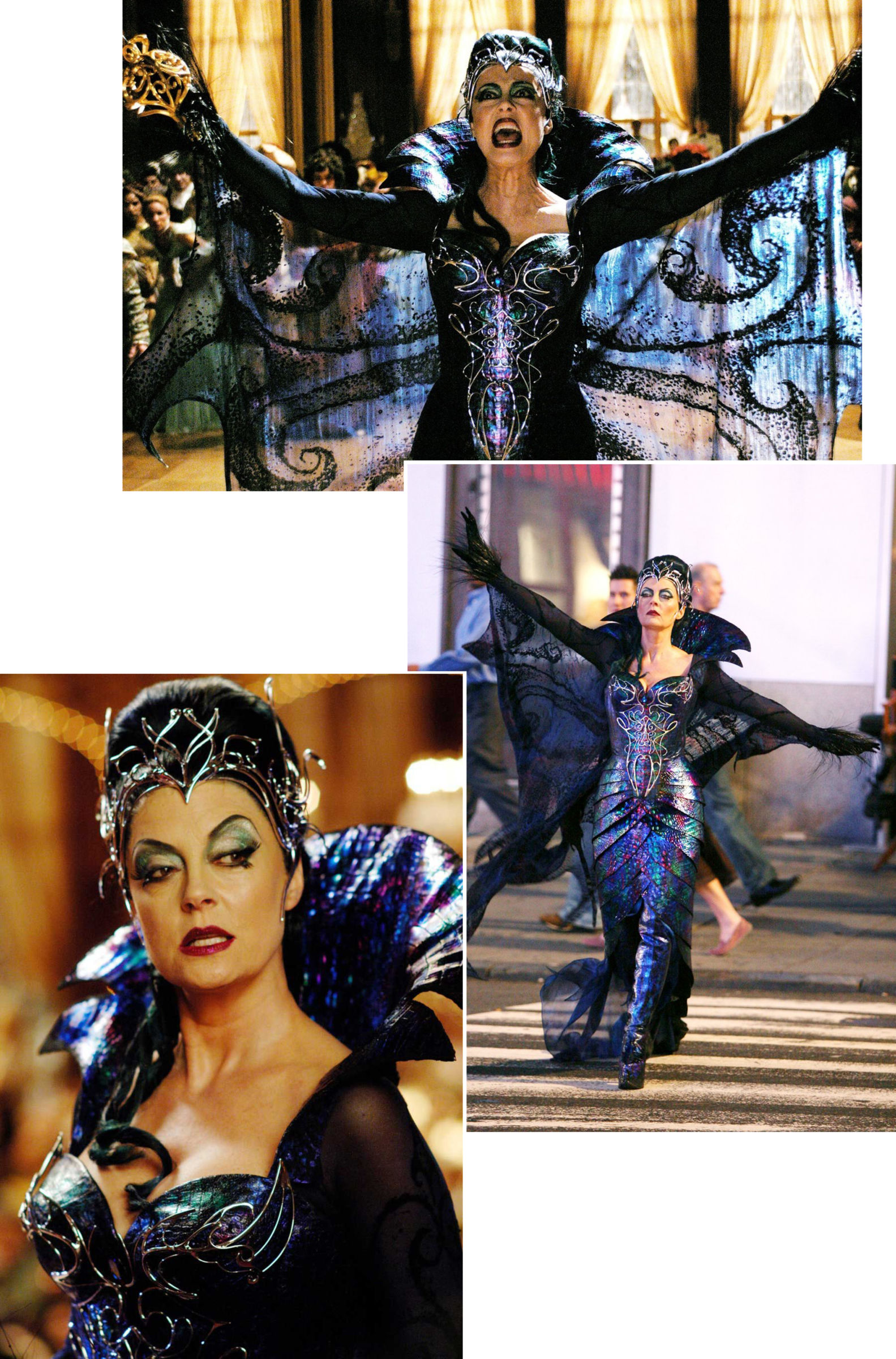 CLEMENTIANNA – JULIA ROBERTS
With her tumbling red curly updo and majestic white ruff, Julia Roberts is the most pompous Snow White's evil queen. In "Mirror, Mirror" the star always wears grandiose dresses with white sleeves and a large white ruff detail. Also the decorative collars are a fashionable addition to the gowns, a detail that resemble her to legendary Tudor Queen Elizabeth I.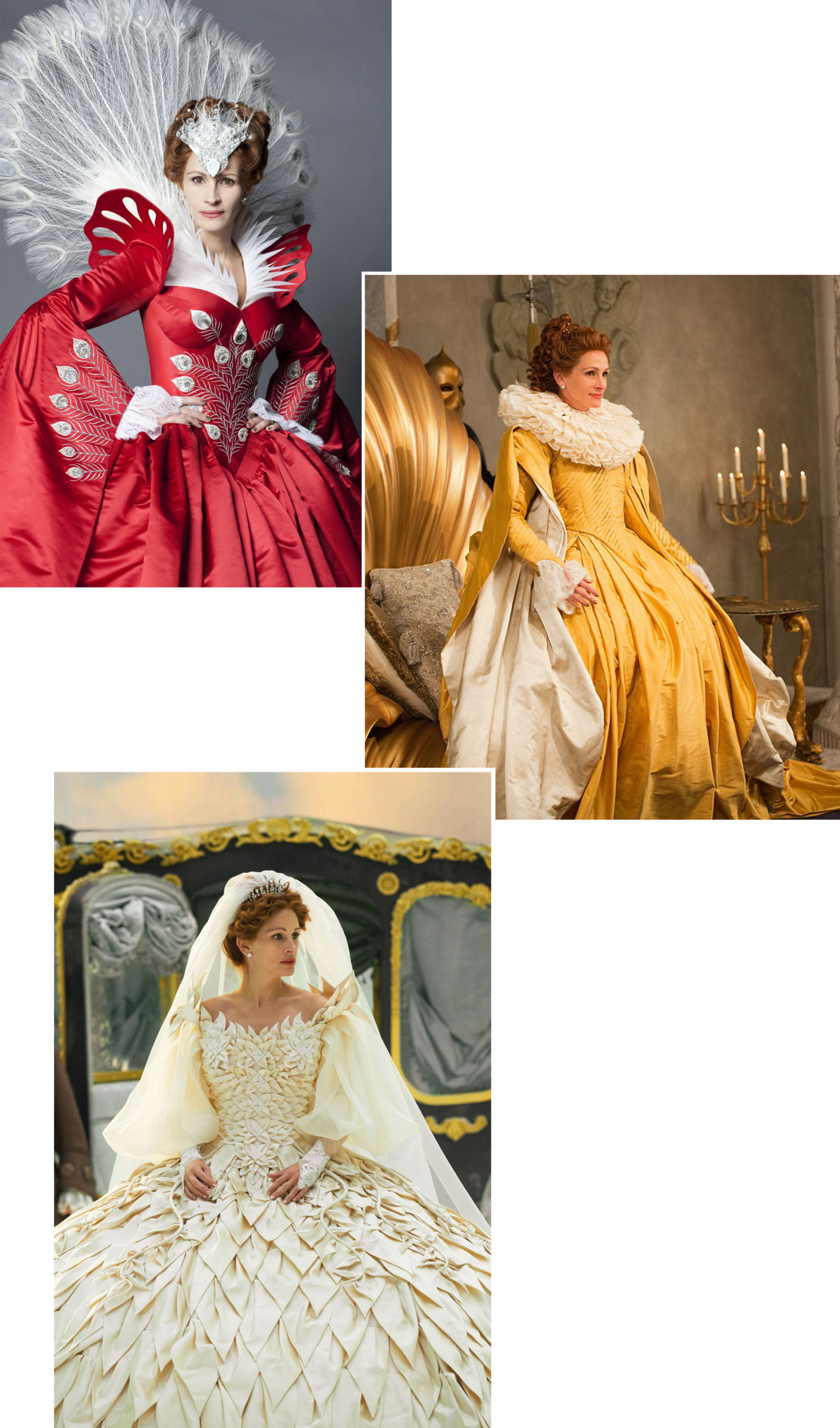 MIRANDA PRIESTLY – MERYL STREEP
Perfectly dressed, make-up always on point, evil glimpse, proud gait and impossible requests: this is Miranda Priestley, the evil queen of the world of fashion. Meryl Streep was epic in her interpretation for which she was nominated for an Oscar as best actress.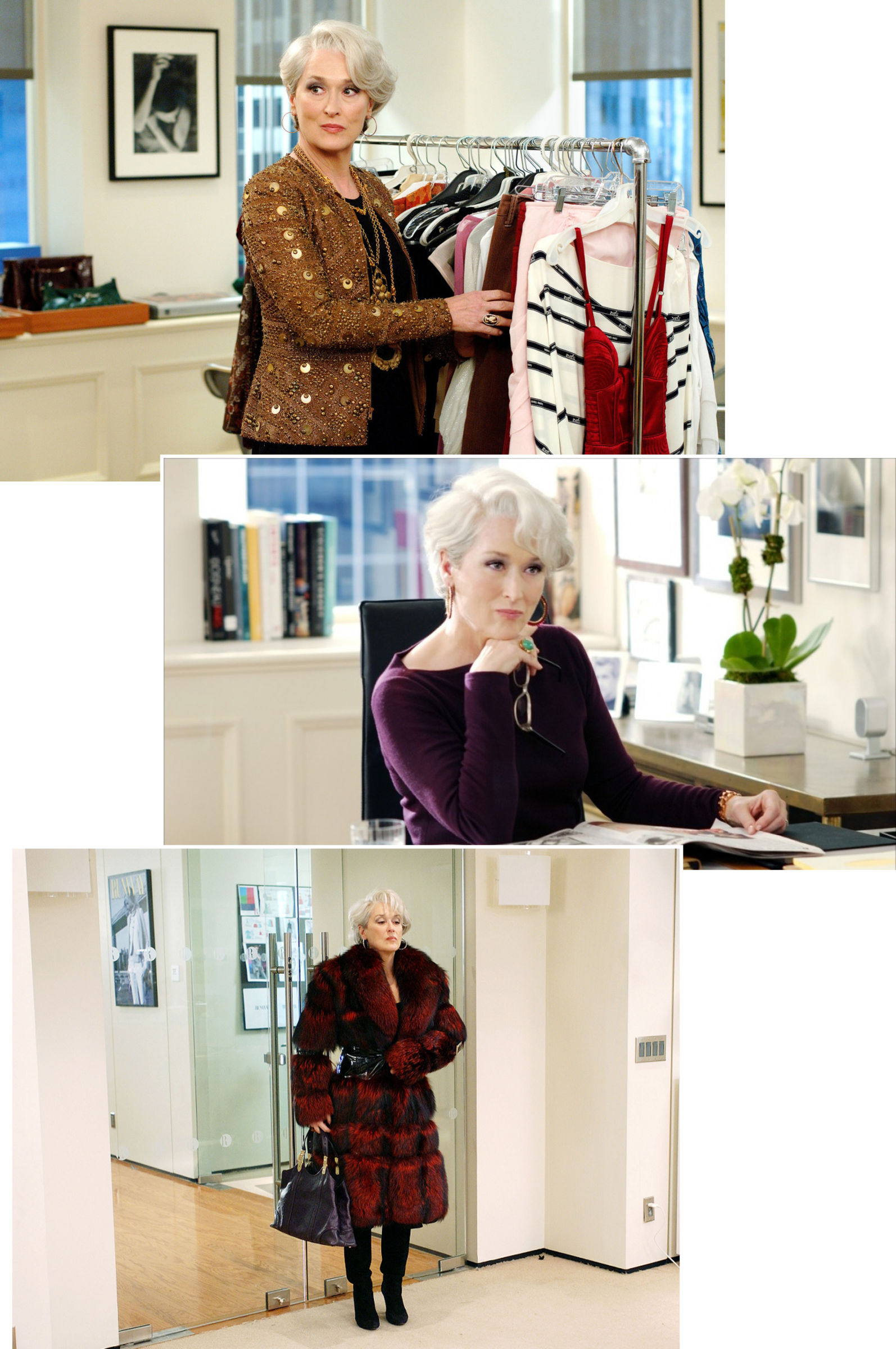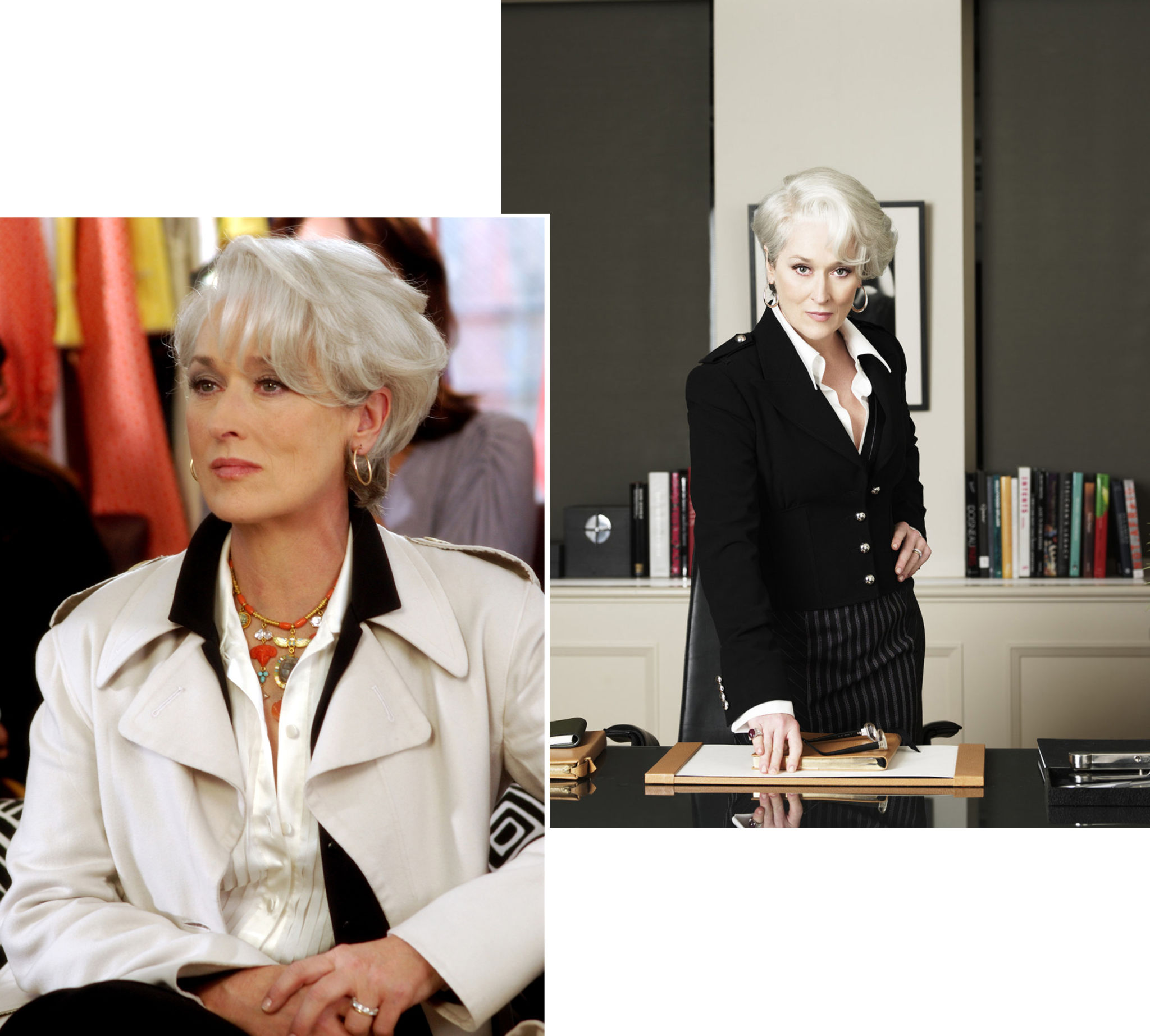 NOTABLE MENTIONS
A mention goes also to other famous baddies who are, let's say, less stylish: the scaring Mrs Trunchbull, the sinister Wednesday and to Samara Morgan, the girl with the long and dark hair who scared all when she decided to jump outside the television in the movie "The Ring".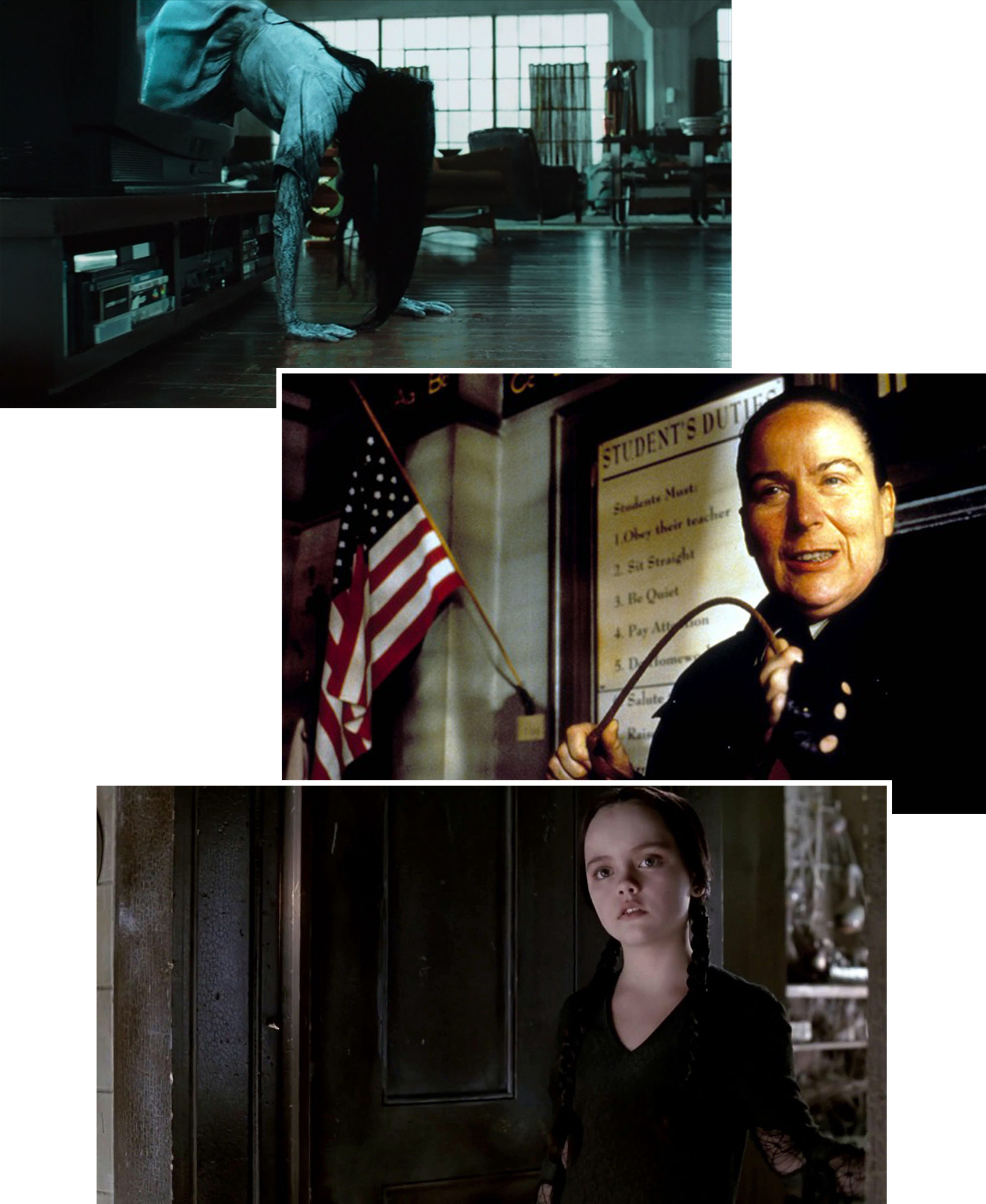 So, what's your favorite baddies of all?
Credits: Vogue, Telegraph UK, Vanity Fair.