A dedication to the family, more precisely to his grandmother, a great love for the past, for the importance of being able to reinvent yourself and for all those values that make fashion a real emotion: Arthur Arbesser manages, once again, to amaze us with his choices of style and with all those concepts that walk on the runway becoming the most trendy and important accessory to flaunt.
Arthur Arbesser SS20
MOODBOARD
__________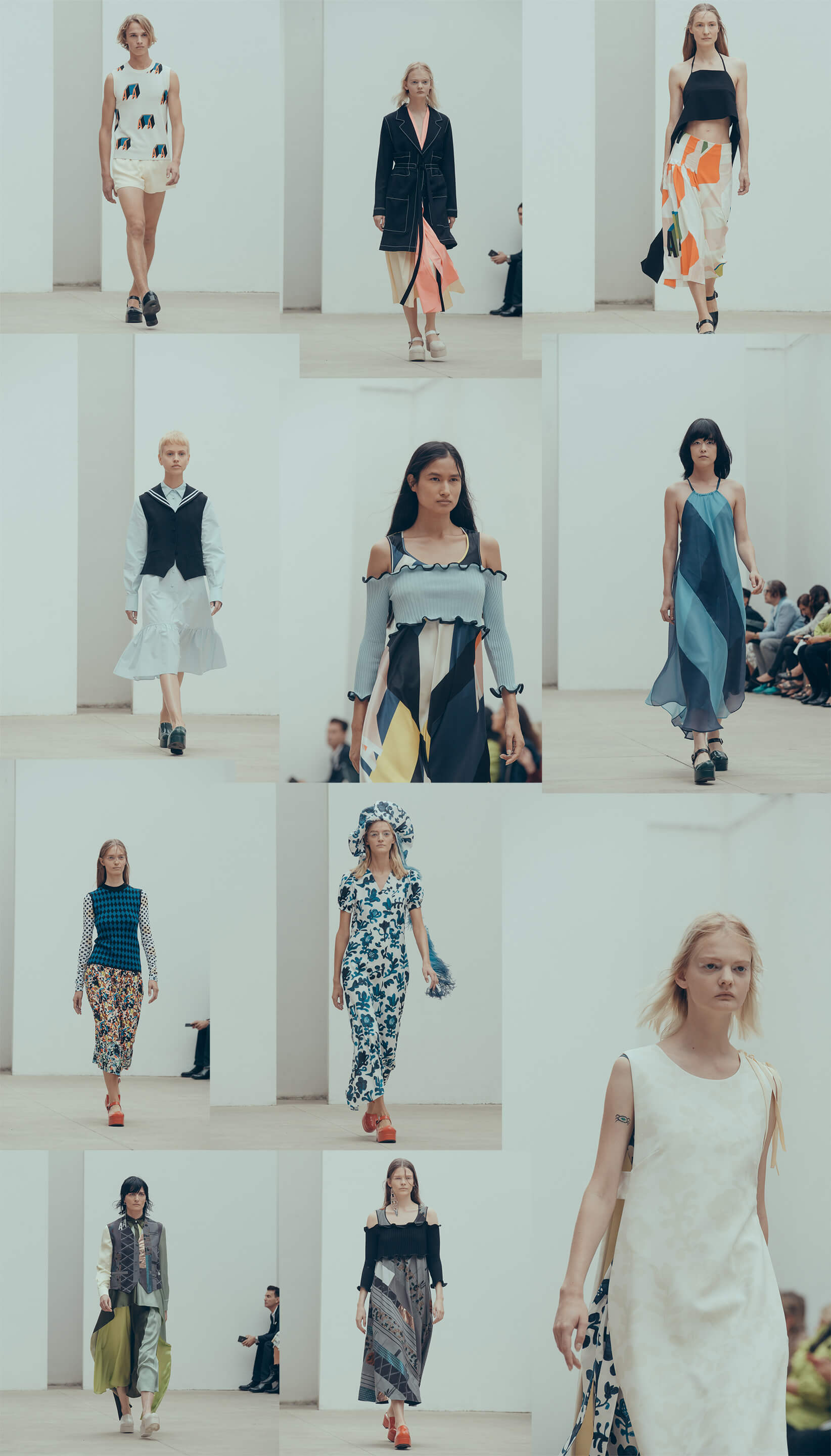 Arthur Arbesser presents the SS 2020 collection, even if through it he takes us back to the past, or rather, to the years when his grandmother used to collect remnants, between the 20s and 80s. This collection is designed to her, and for her, for an extraordinary woman who becomes the representation of the universal female figure, full of facets and awareness.
Inspired by the humor, the history of Eastern Europe divided by war and tragedy, and the romance and simplicity that his grandmother passed on the family, Arthur stages a collection made of patchwork, reusing both objects and fabrics from his grandmother's repertoire than her previous collections. In a triumph of colors, the iconic ones of the brand (yellow, green, navy and pink), we witness polka dots, floral prints, different volumes, geometric graphics, lettering and contrasting fabrics and lines that give a balanced strength to the collection.
Arthur Arbesser SS20
CLOSE UP
__________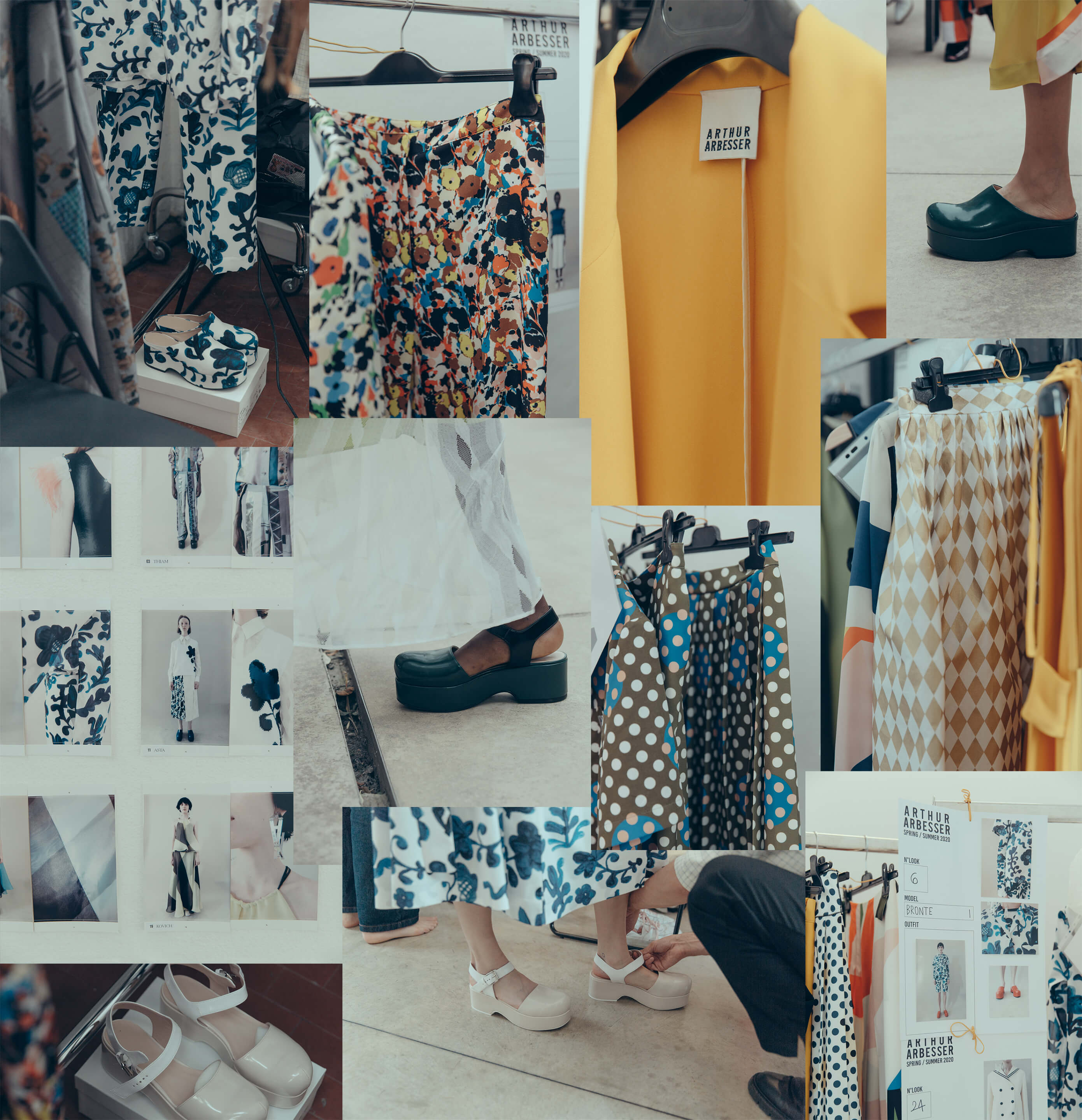 When we talk about Arthur Arbesser, we talk about the richness of details: even if the looks seem linear, they actually hide a careful craftsmanship that makes every print vivid and full of personality. No accessories (except for a feather hat and earrings with the double AA), but a full focus on the closed and elevated sandals that make each step unique, almost to symbolize the will to combine the past and future that Arbesser has enclosed in his personal tribute to memories and family.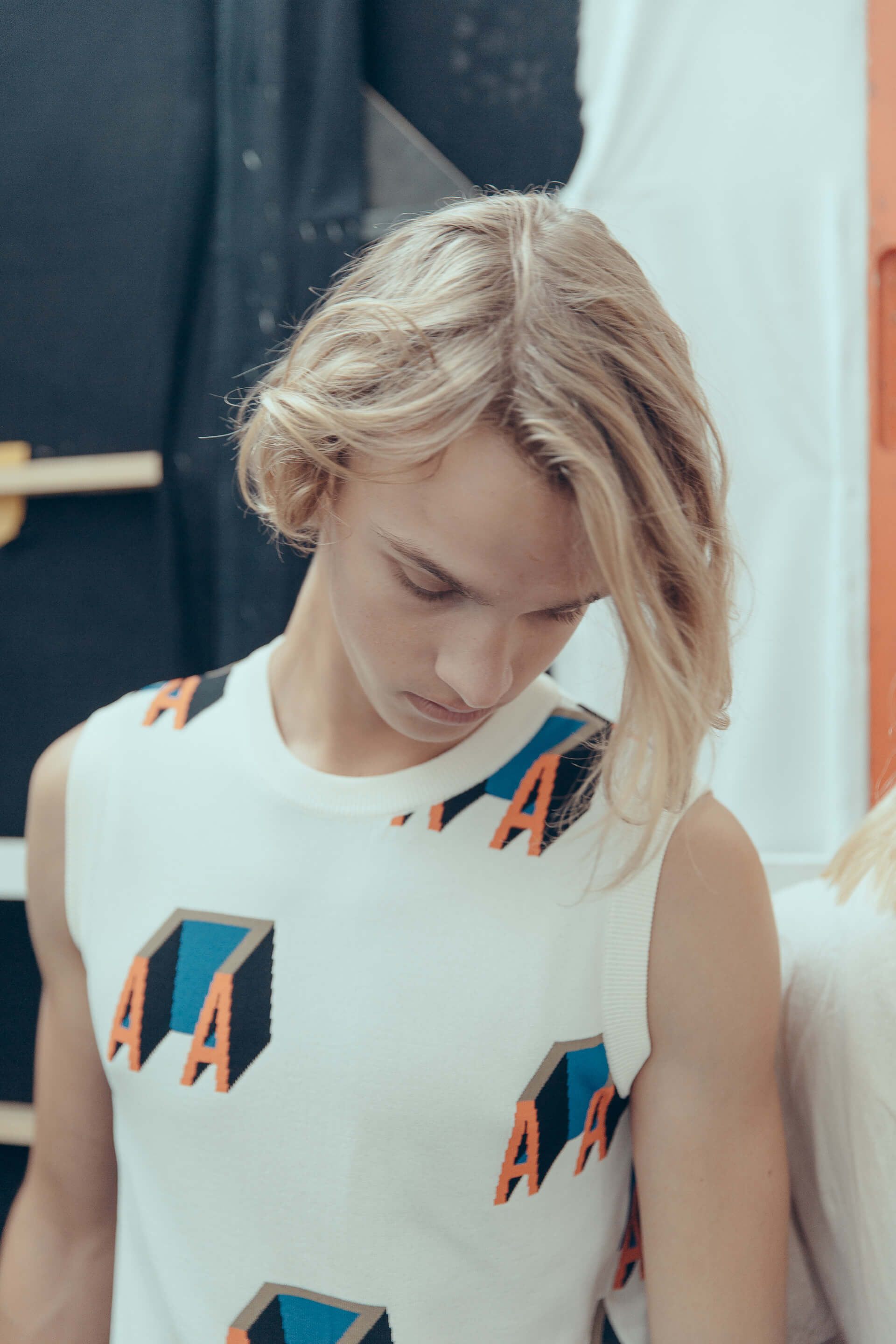 Arthur Arbesser SS20
OUR FAVORITE LOOKS
__________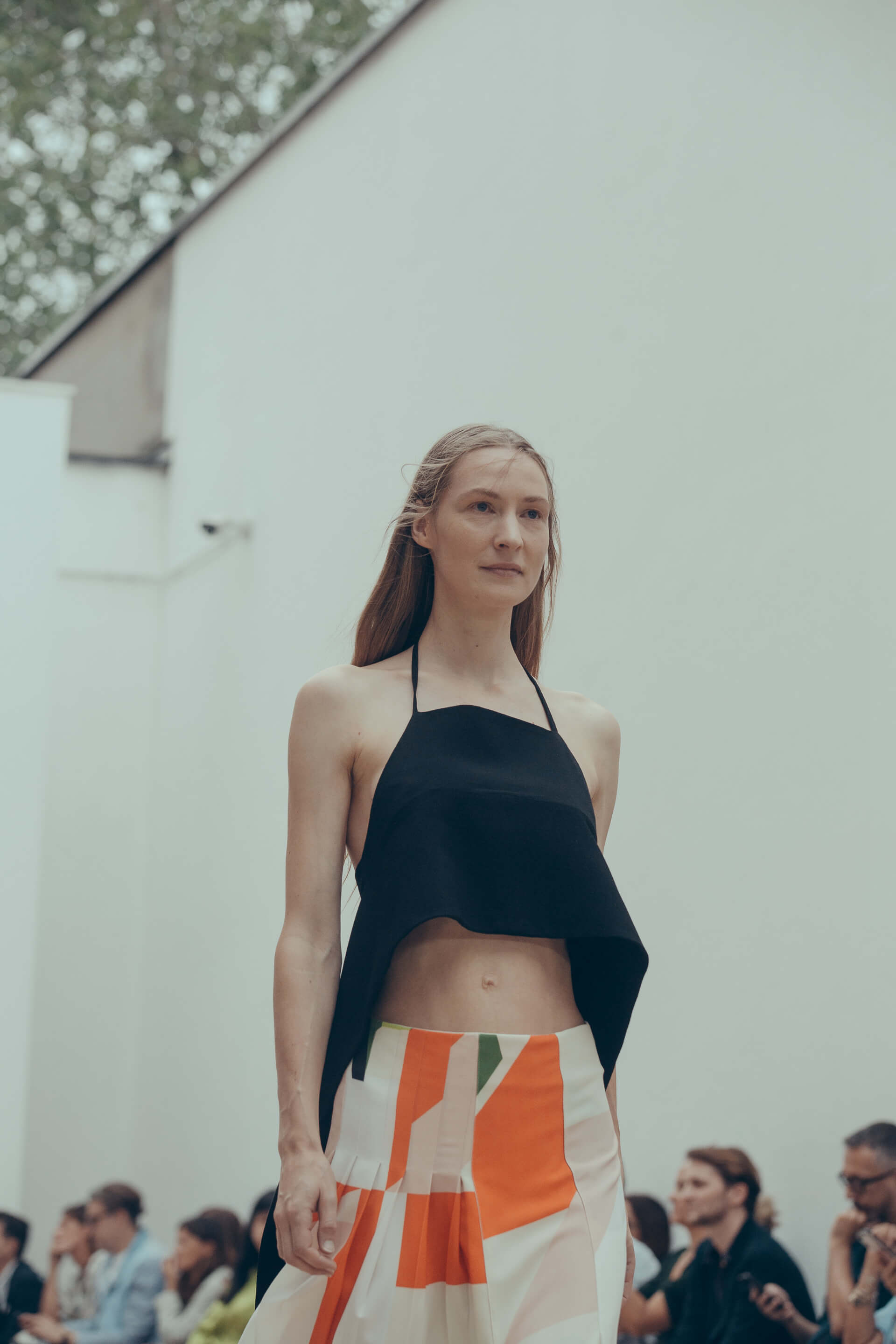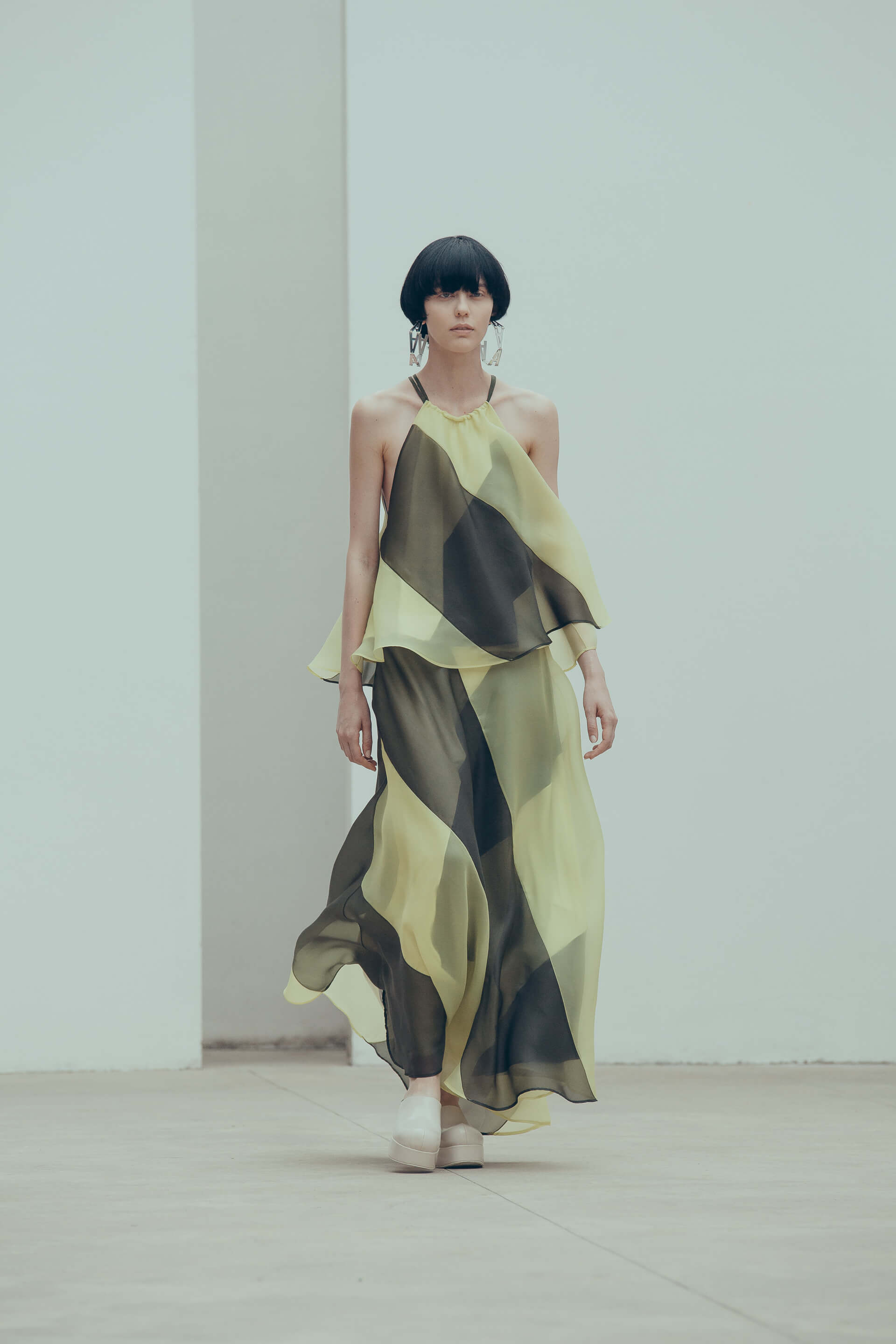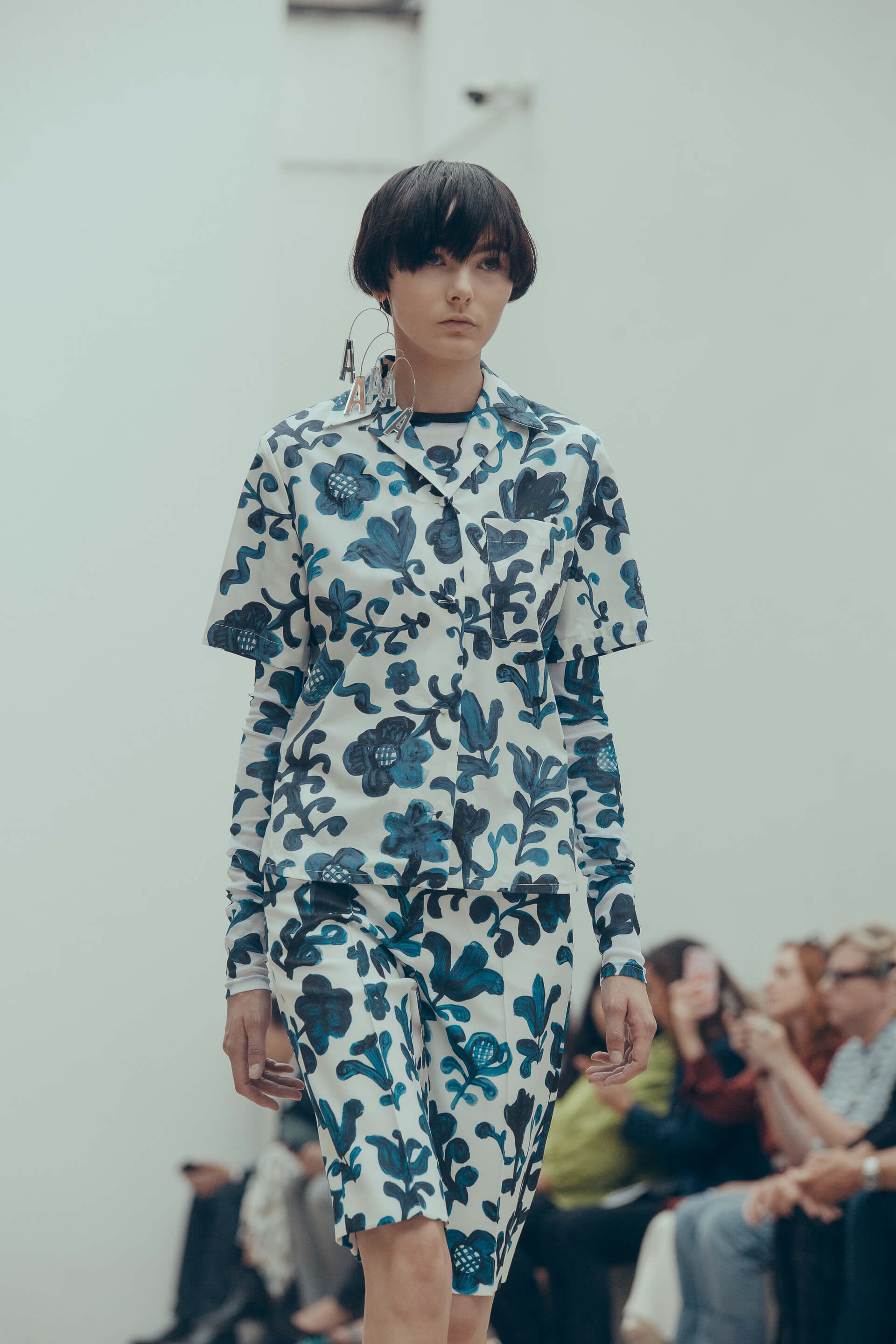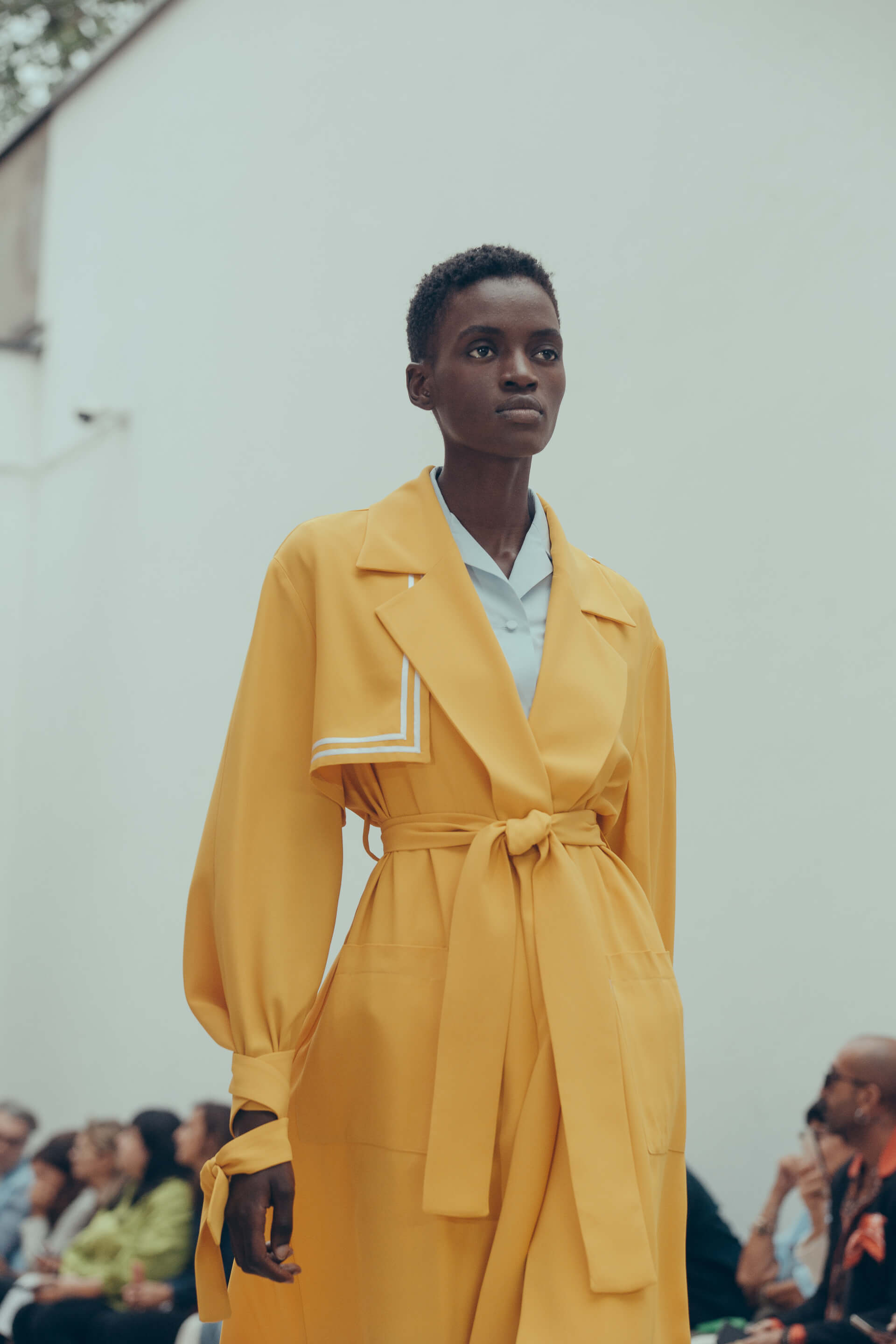 Arthur Arbesser SS20
BEAUTY
__________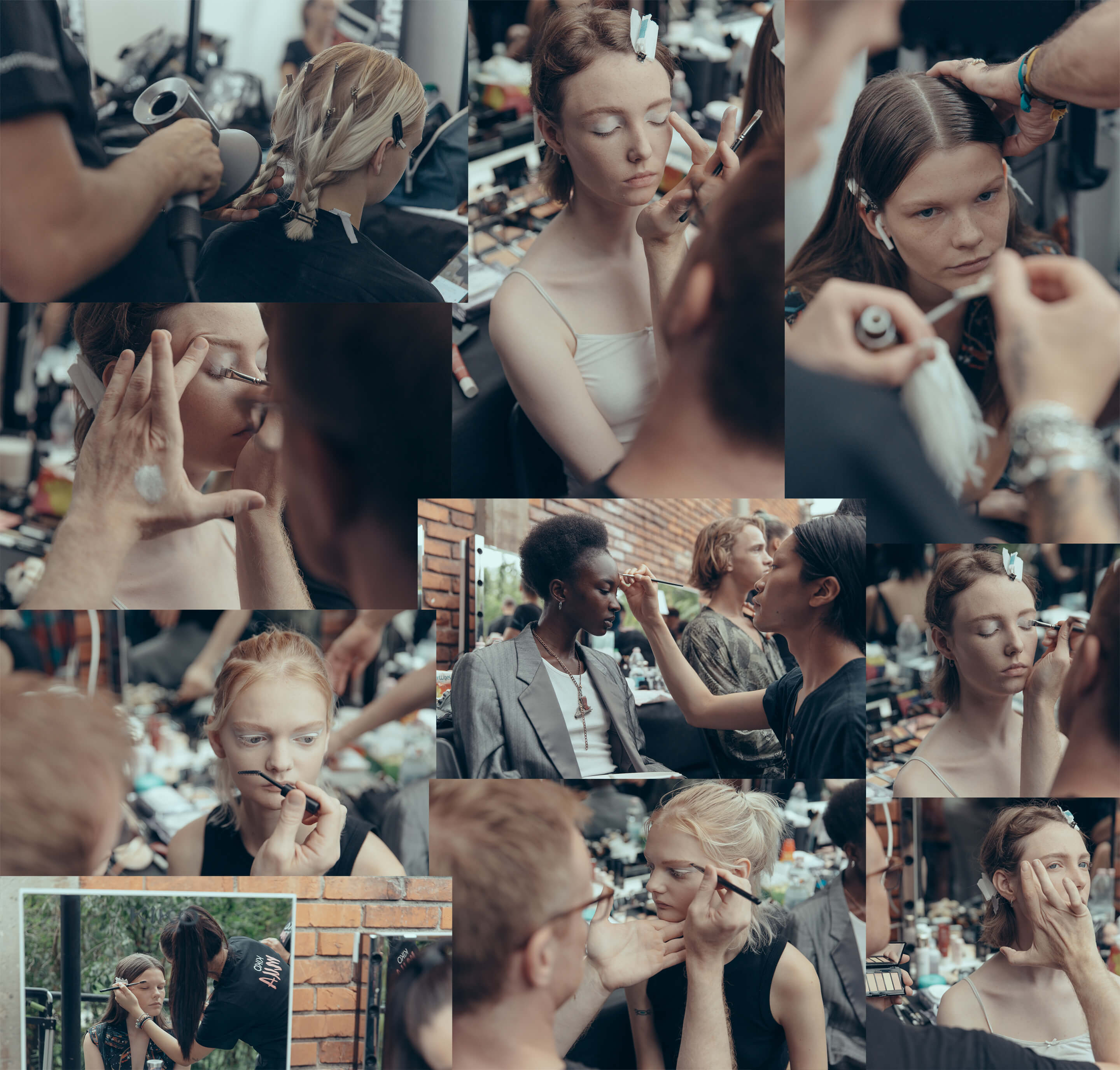 The beauty look, created by Benjamin Puckey for Kiko Milano, addresses a woman who is not afraid to express herself through makeup, a playful woman who loves imperfections because they make everything much more interesting. The base is left natural, as well as the eyebrows, eyelashes and lips, while the focal point is the gaze: The eye pencil Colour Kajal No.2 was applied with fingers; the pencil is a pure white that, starting from the inner corner of the eye, is spread on the eyelid and then, with a thin brush, up to the temple to create an imperfect and nuanced small tail.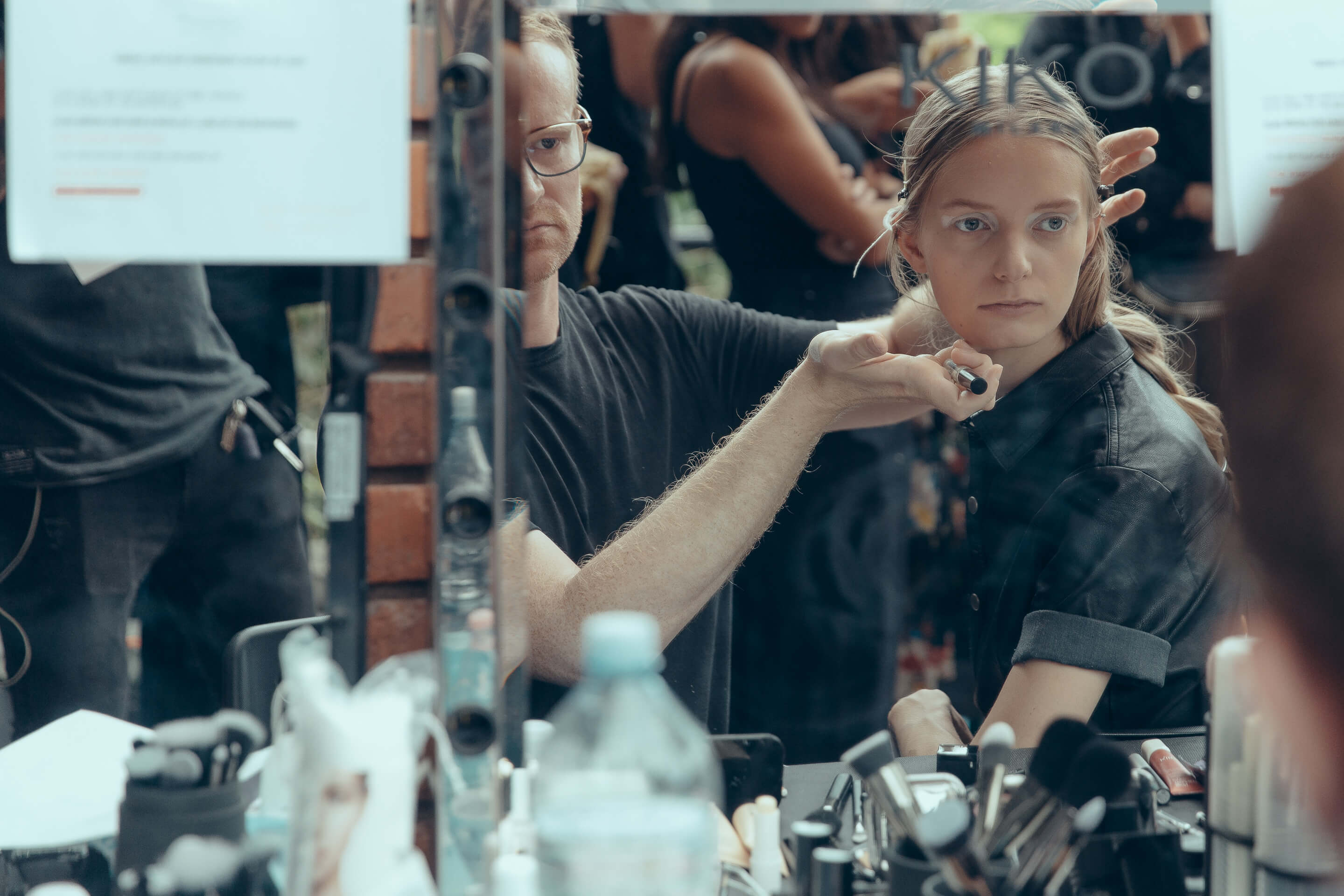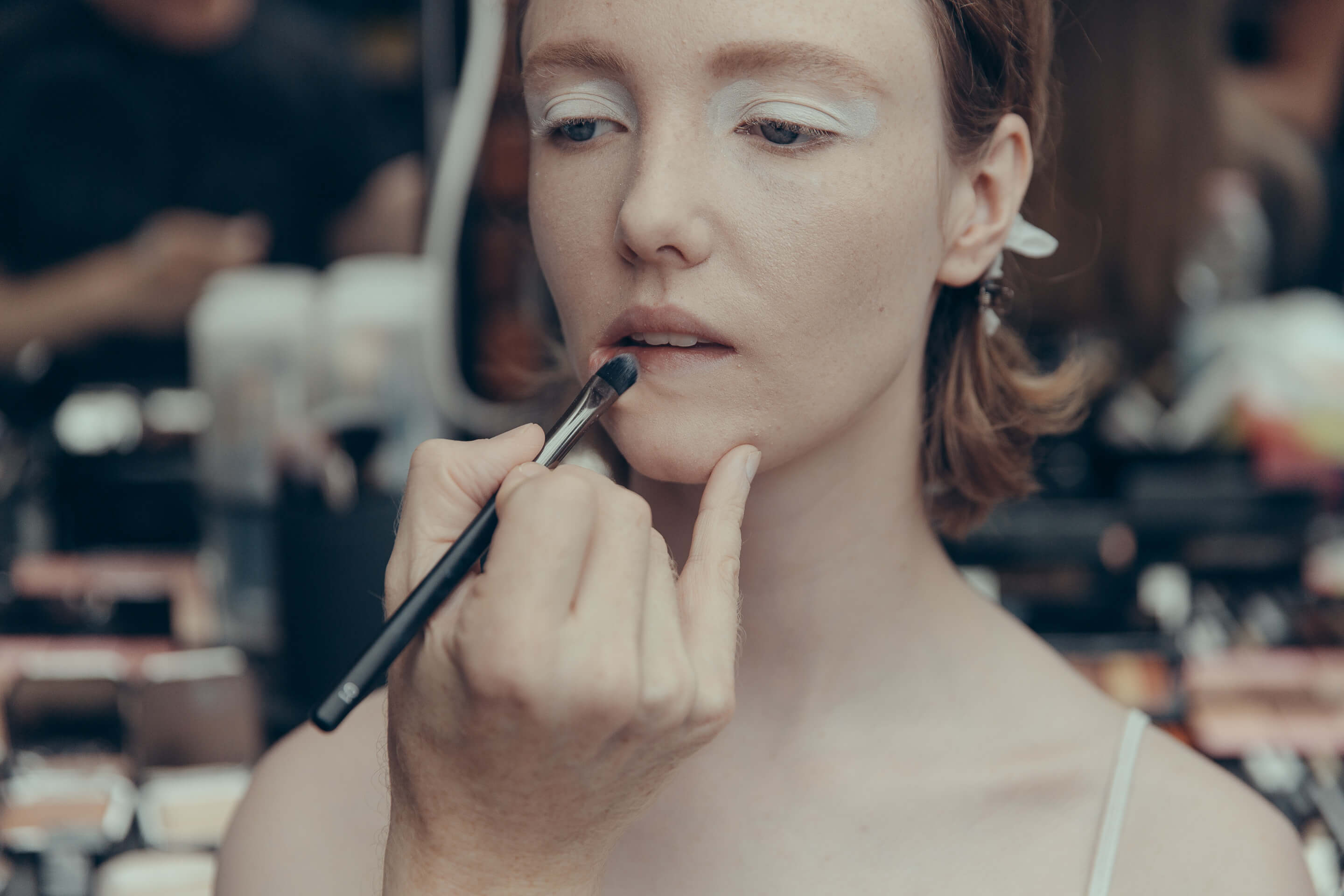 Then it was all fixed with the Wet and Dry Eyeshadow No. 01. The choice of white, or the absolute minimalism in the cases when there was no eyeshadow, is complementary to the bright colors of the collection.