Arthur Arbesser brings his new Spring / Summer 2018 collection to Milan Fashion Week. Only the day before it was announced his new Artistic Direction for the brand Fay, becoming in this way the leader of two worlds so diverse that will never meet in his head.
During an interview, Arbesser said he loved this new opportunity, which meets the more "traditional" side of him. On the other hand, he defines his personal collection, such as fleeting thoughts, ideas, literature, music, all which, through fashion, become tangible. Fashion pieces that are full of art and meaning.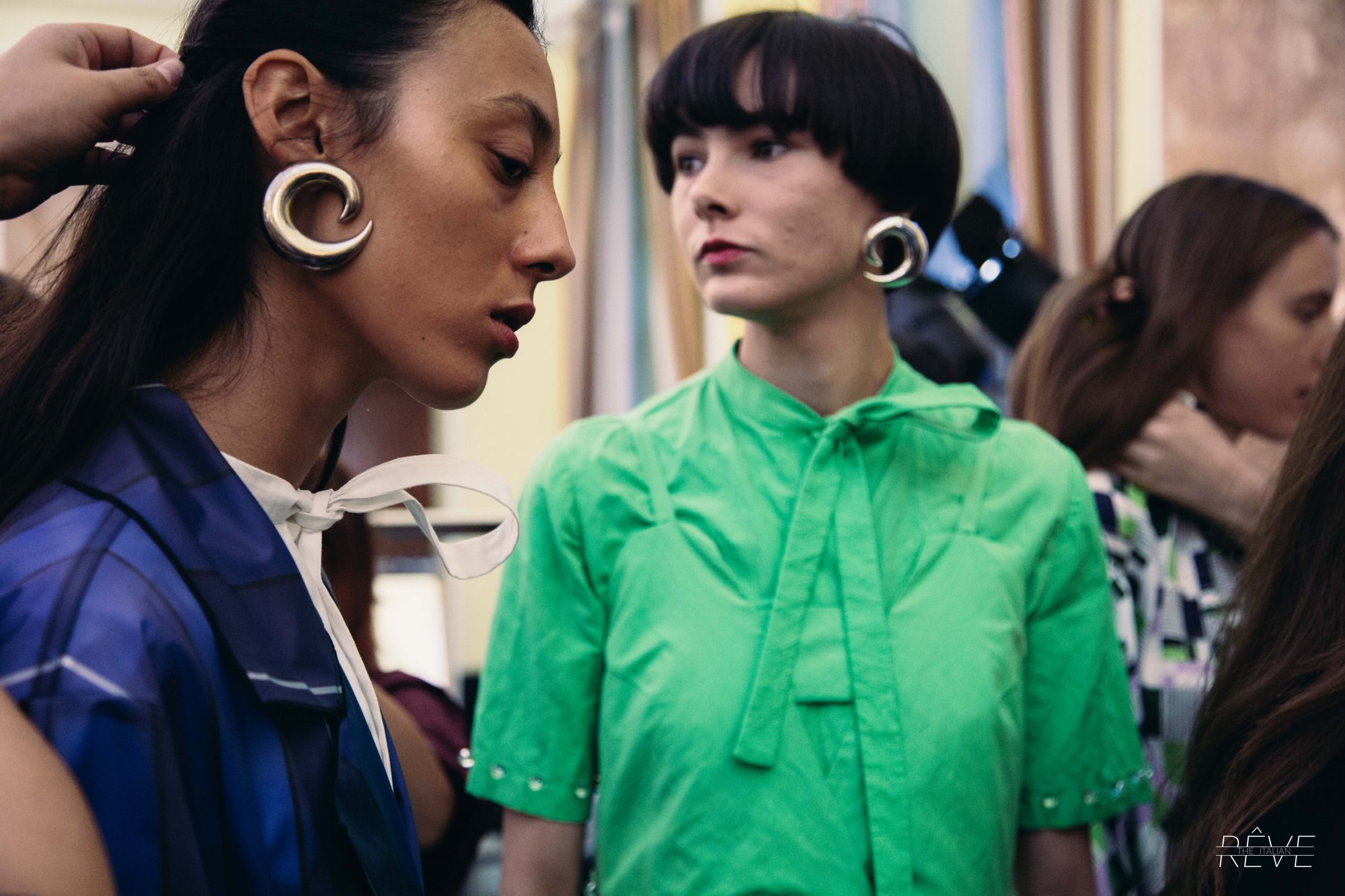 For his new collection, Arthur Arbesser was inspired by the paintings by Heinz Stangl, an Austrian painter and a dear friend of his family. The paintings, which almost always obsessively represent provocative women, form the bedrock of his creations. From the paintings, he assimilates the violent colors and the nervous patterns.
But to oppose the lustful sensuality of these women, he also takes inspiration from another character that is dear to his heart:
Tatiana Romanov
, who represents
severity
and elegance (as seen on the 
beauty look
). The Grand Duchess is an icon of
charm
, aristocracy and beauty. A beauty veiled of the
melancholy
of her destiny.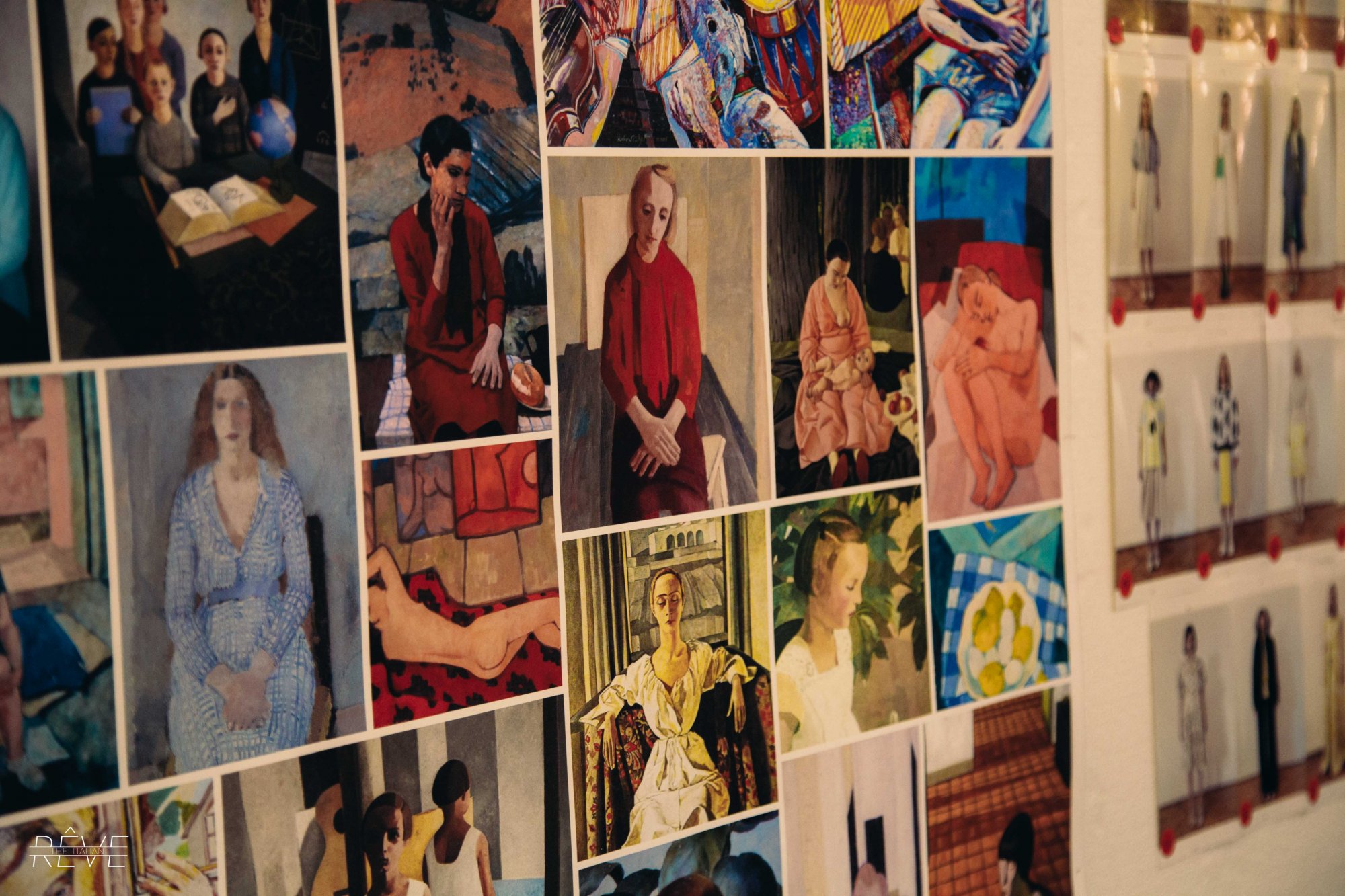 Many details, and in particular the accessories, refer to the strictness of the army uniforms that Tatiana Romanov used to wear: shoes, hats and severe shapes blend in lightweight cotton and fluid wool.
The main colors are acid green, pink and yellow. They are always accompanied by white and black, which recalls the Viennese environment, Arbesser's birthplace. The stripes, now a signature feature of his collections, are also there, as a distinctive aspect of the collection.
__________
THE STRIPES AS IDENTITY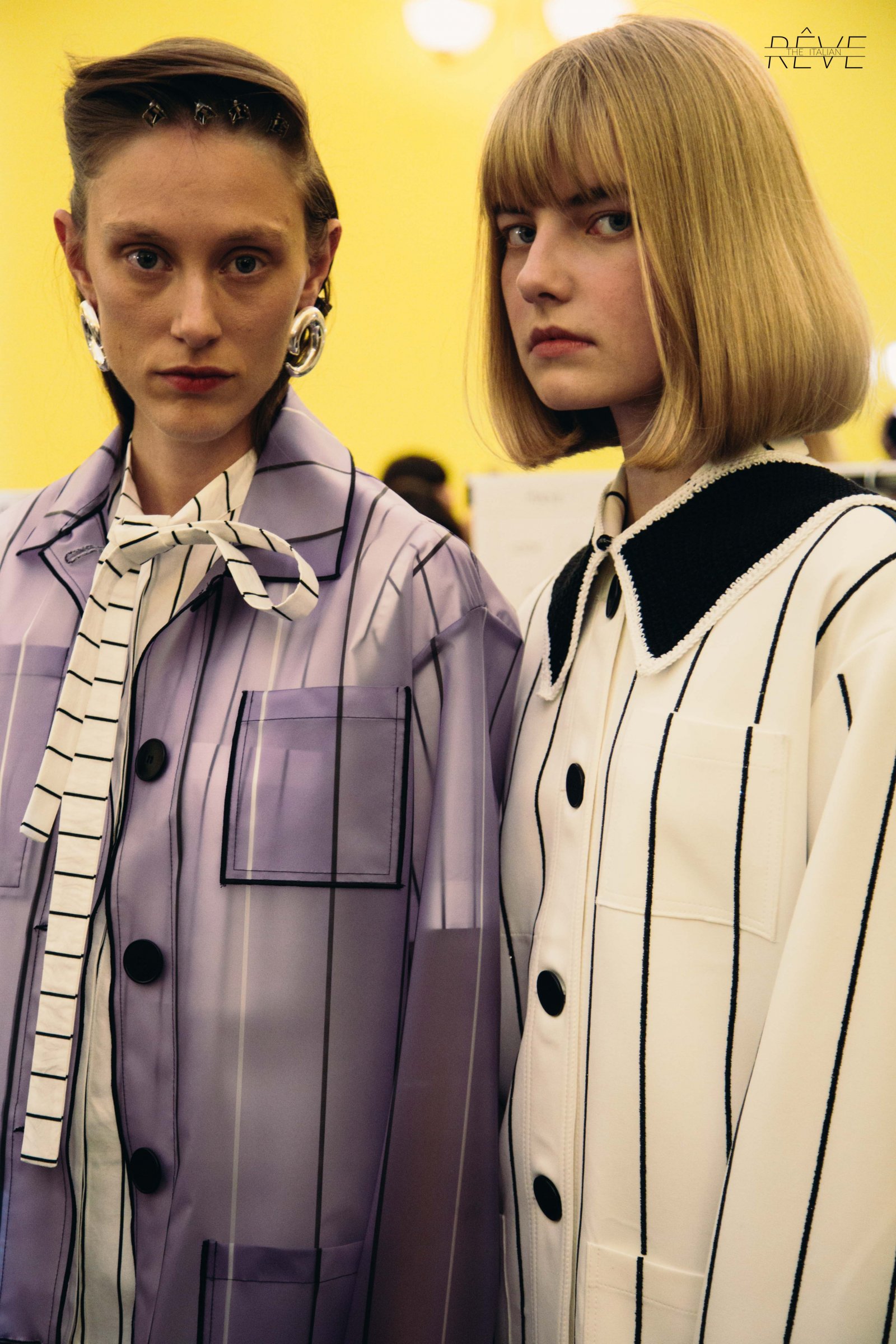 Stripes, of course, never go out of fashion: in the case of Arthur Arbesser's latest collection, they are versatile for every shape and model, once again able to convey an idea of style in an always new and surprising way.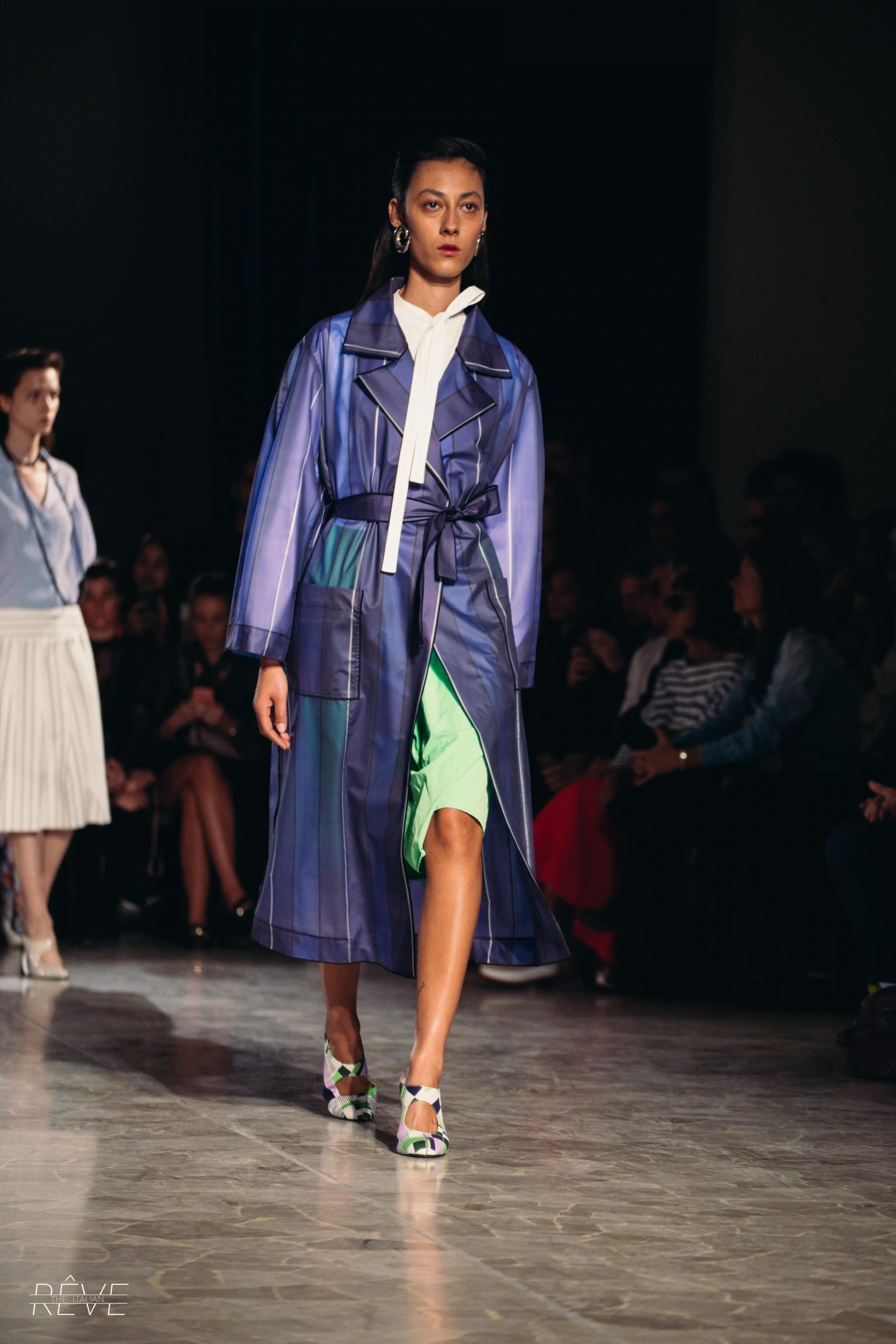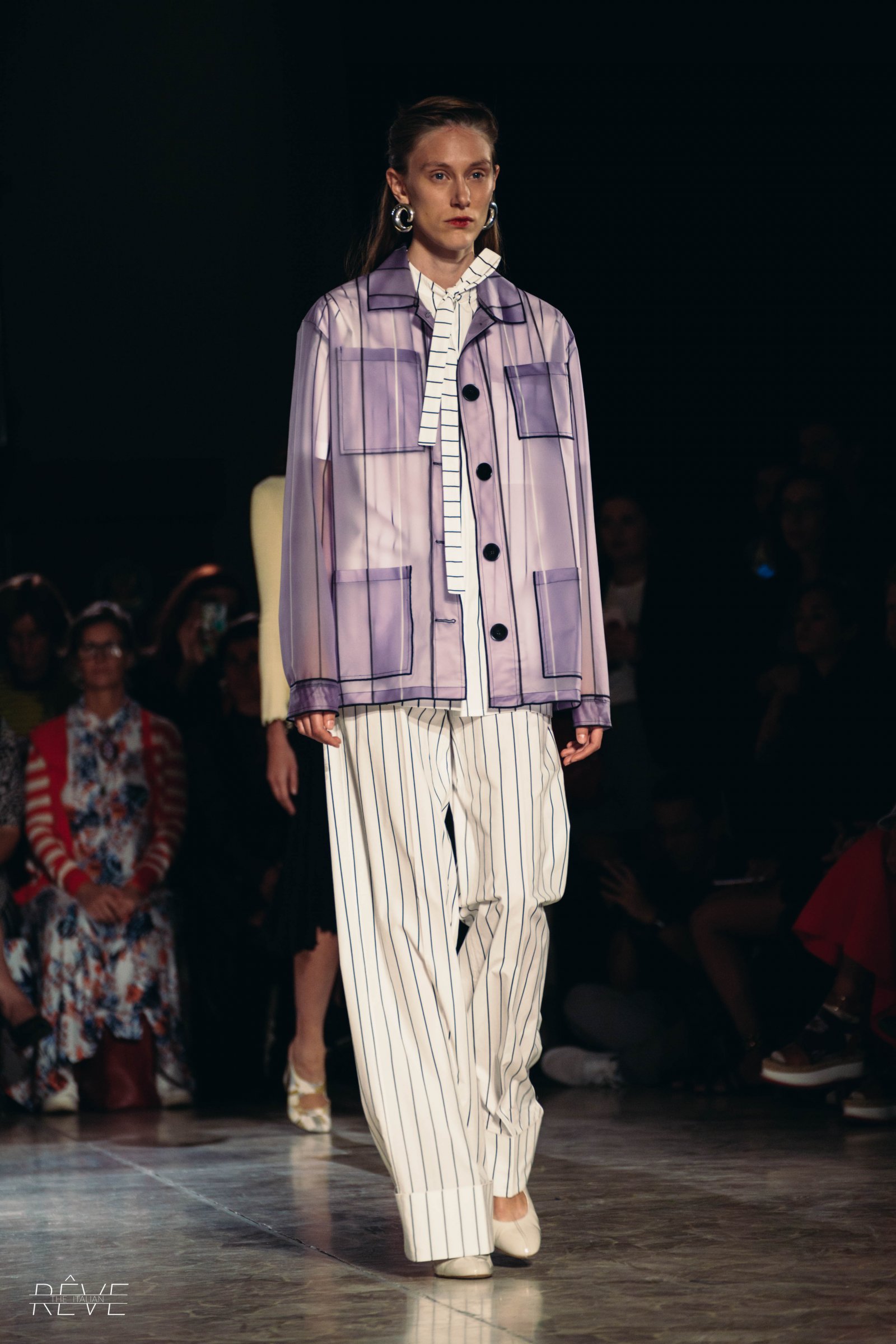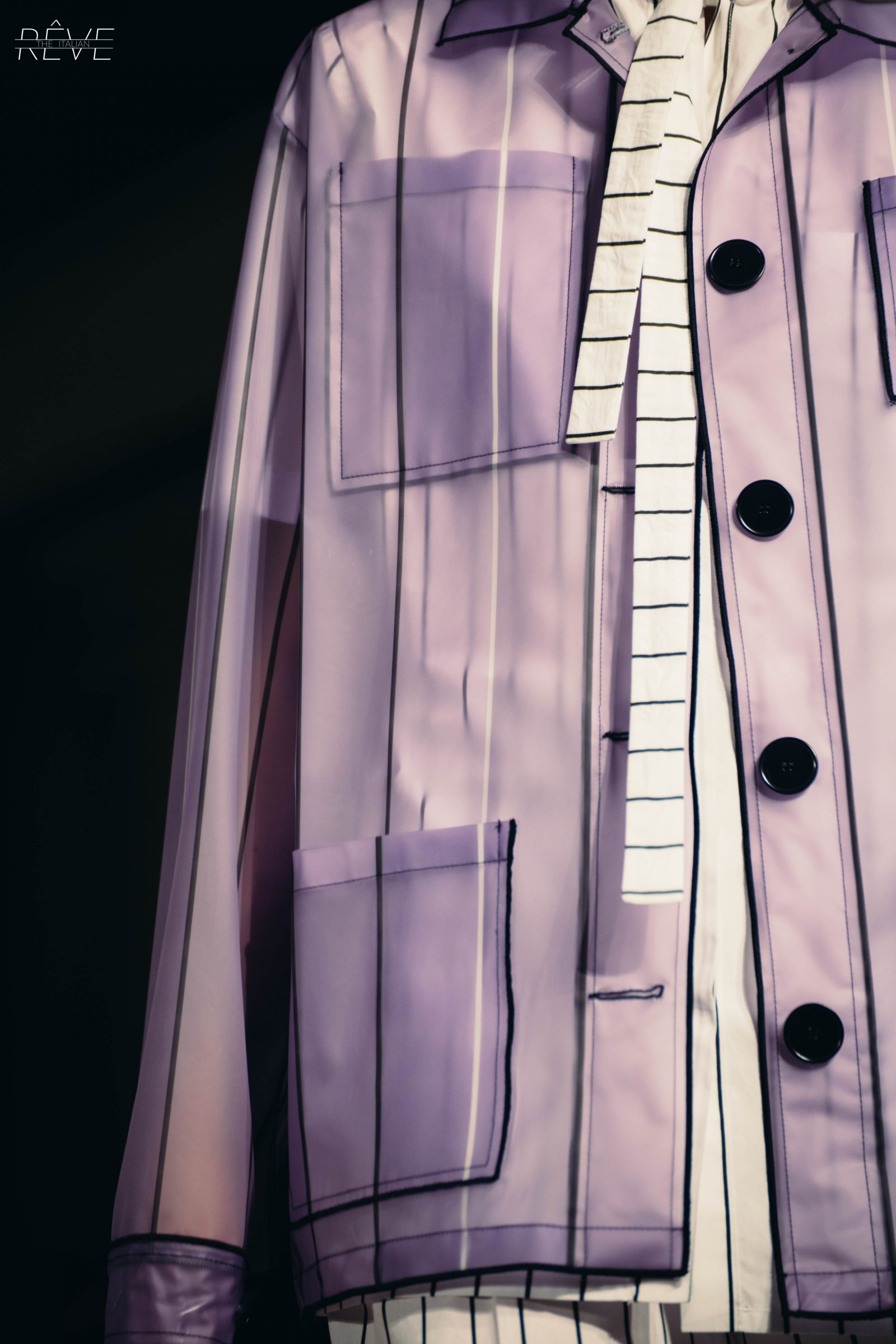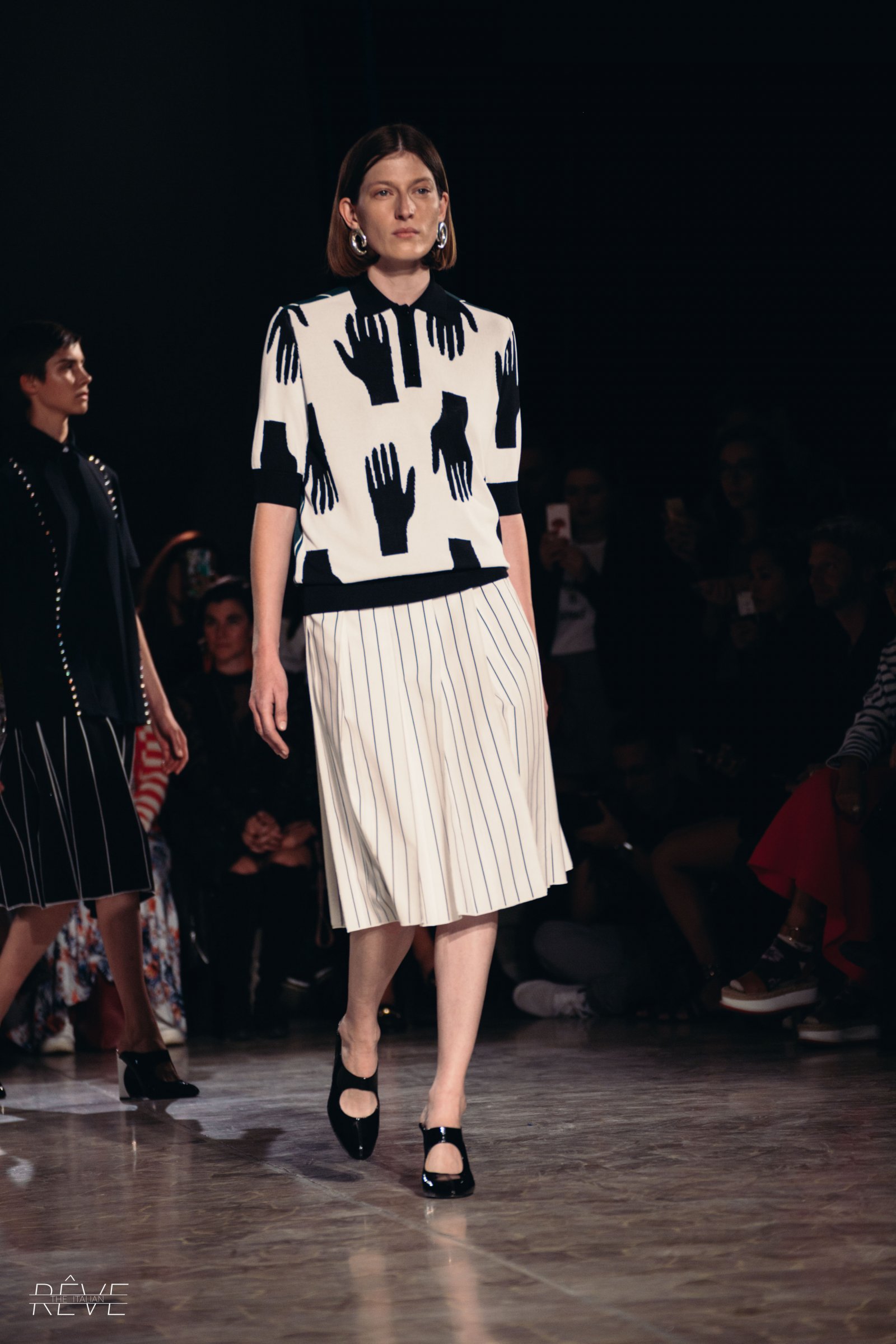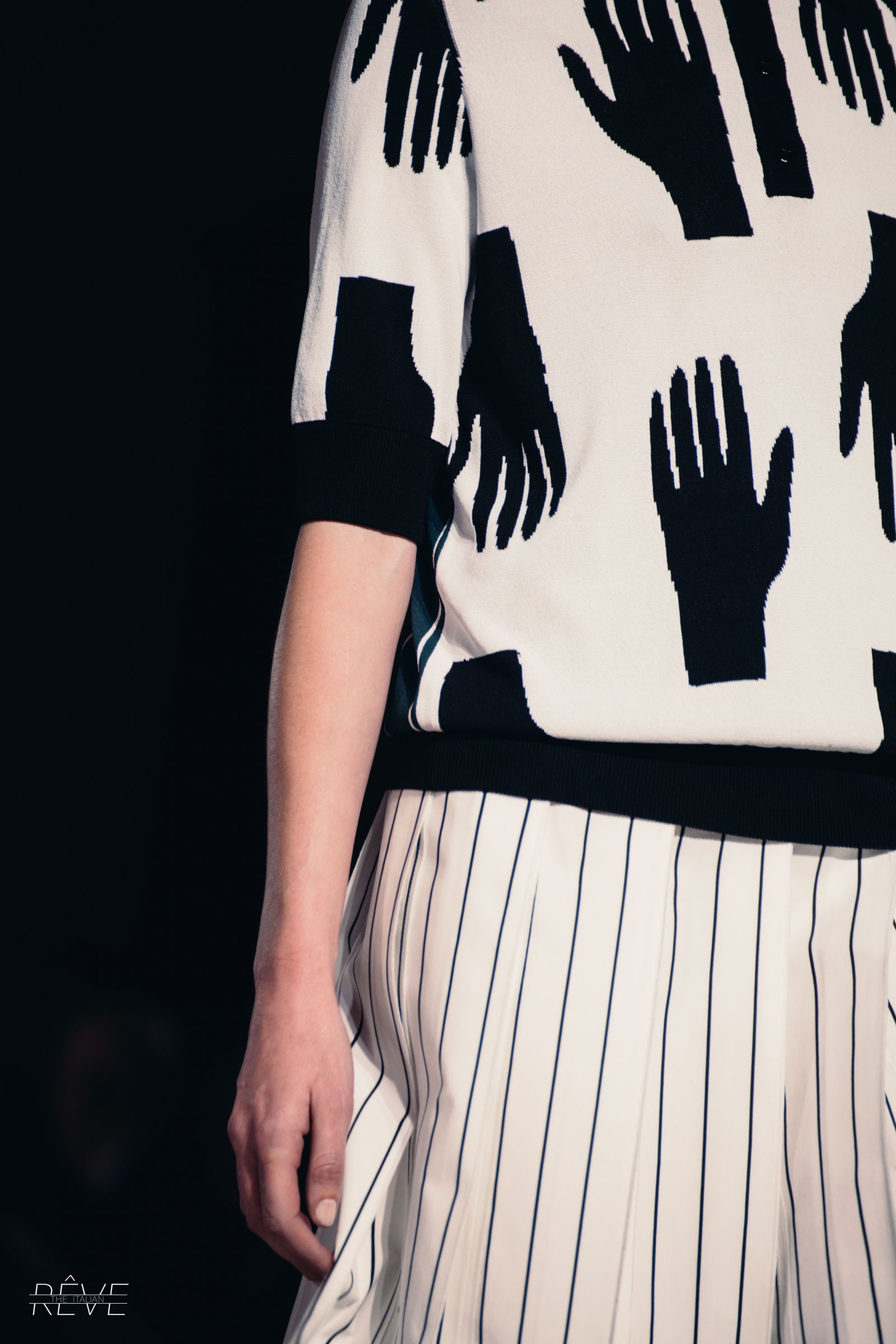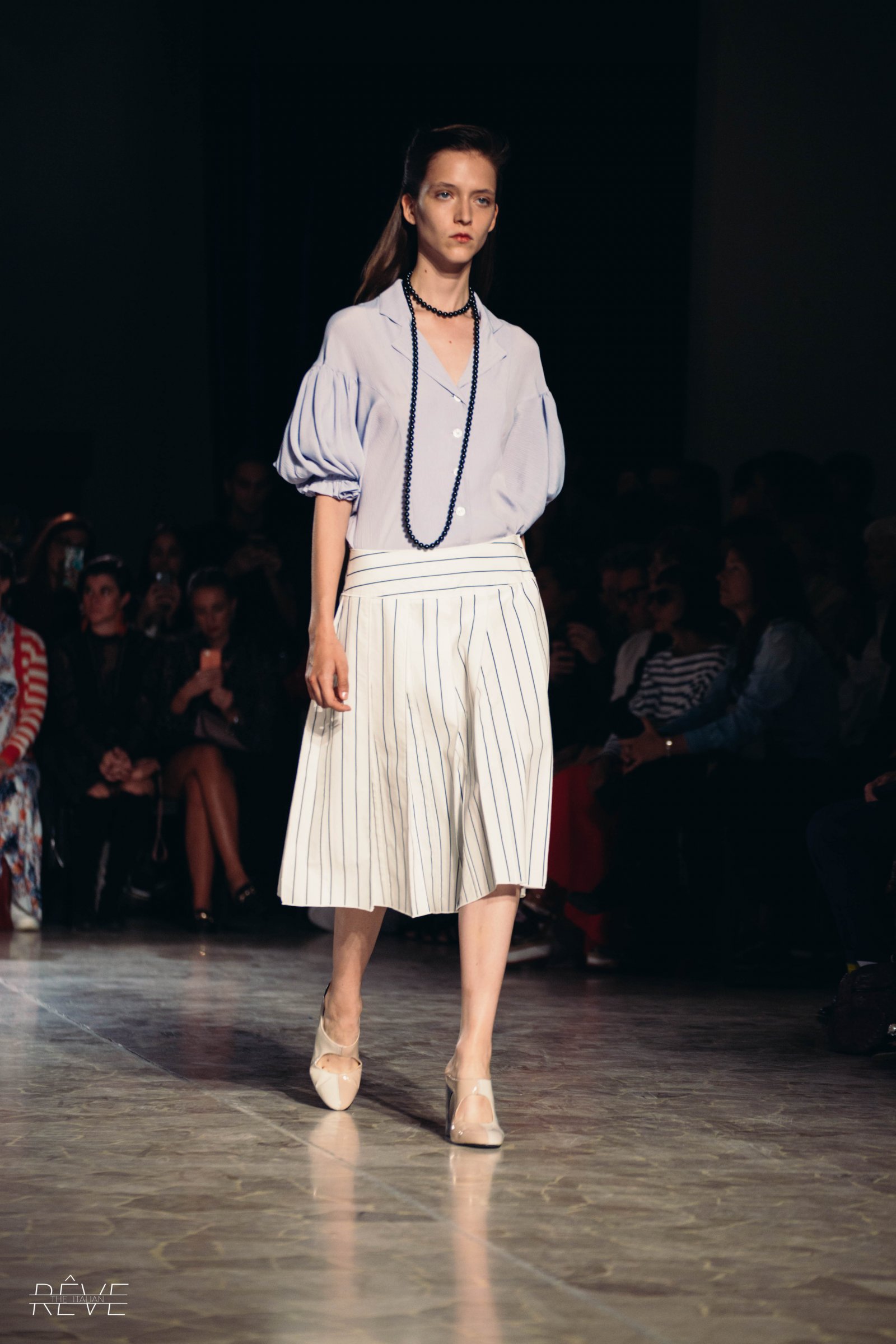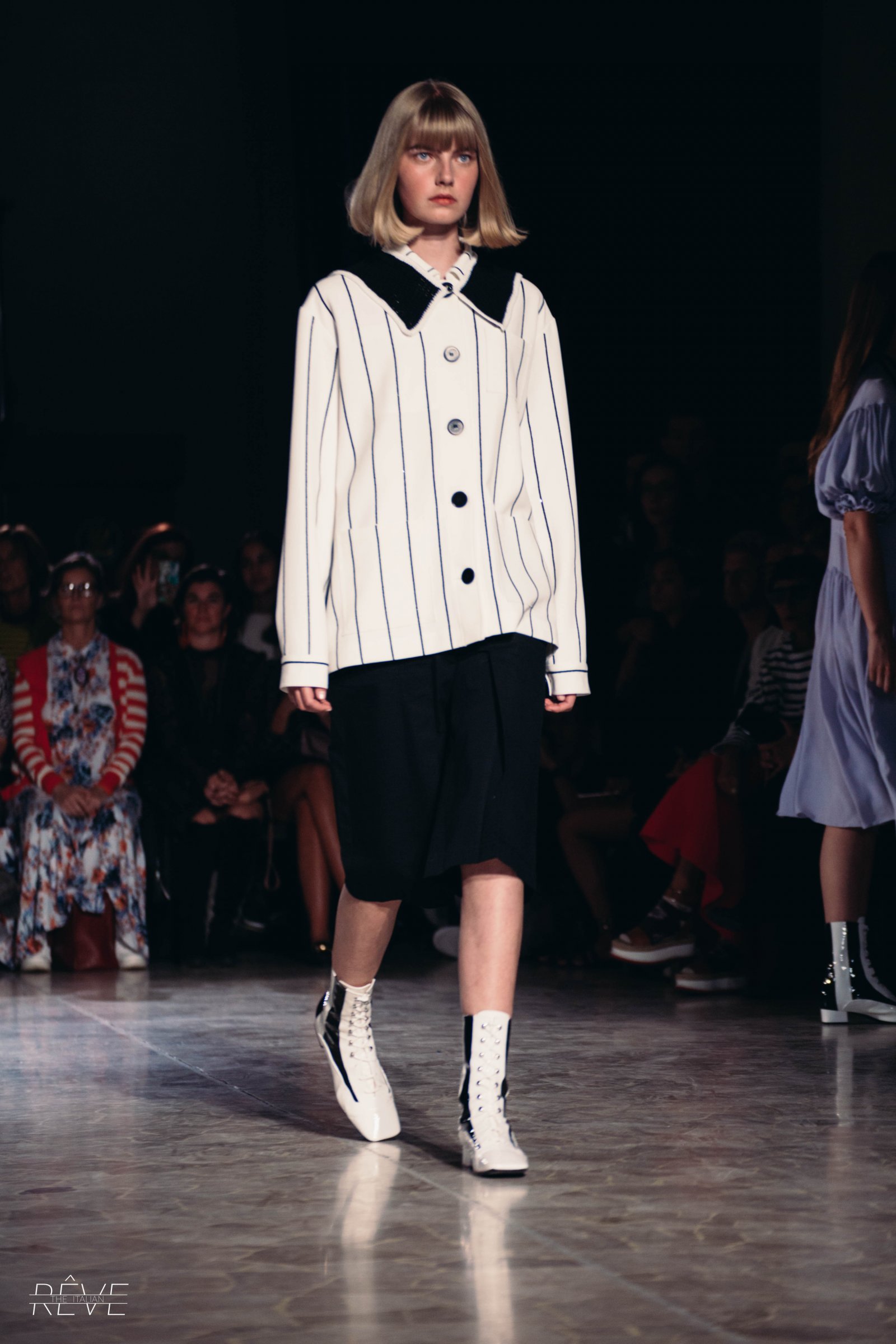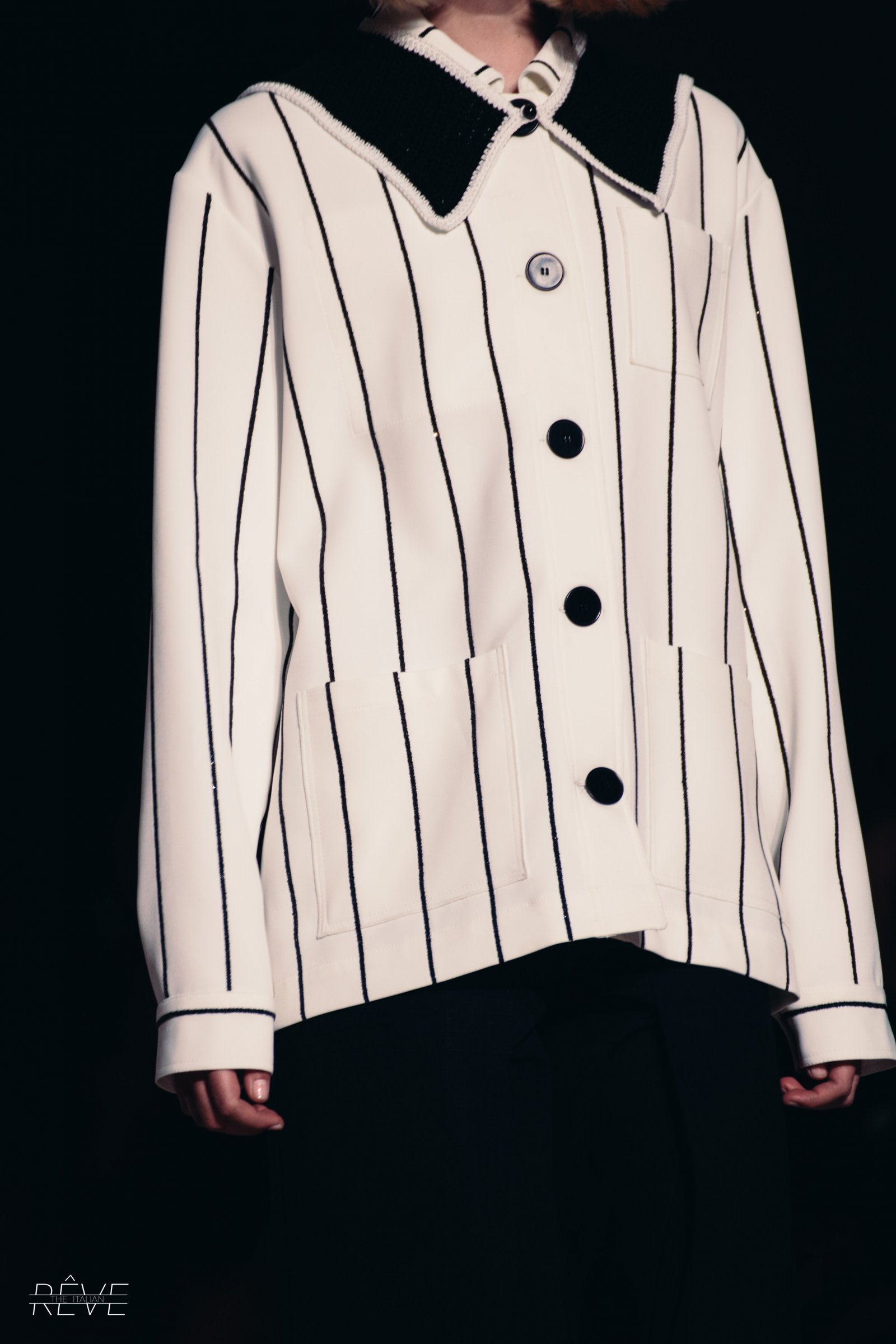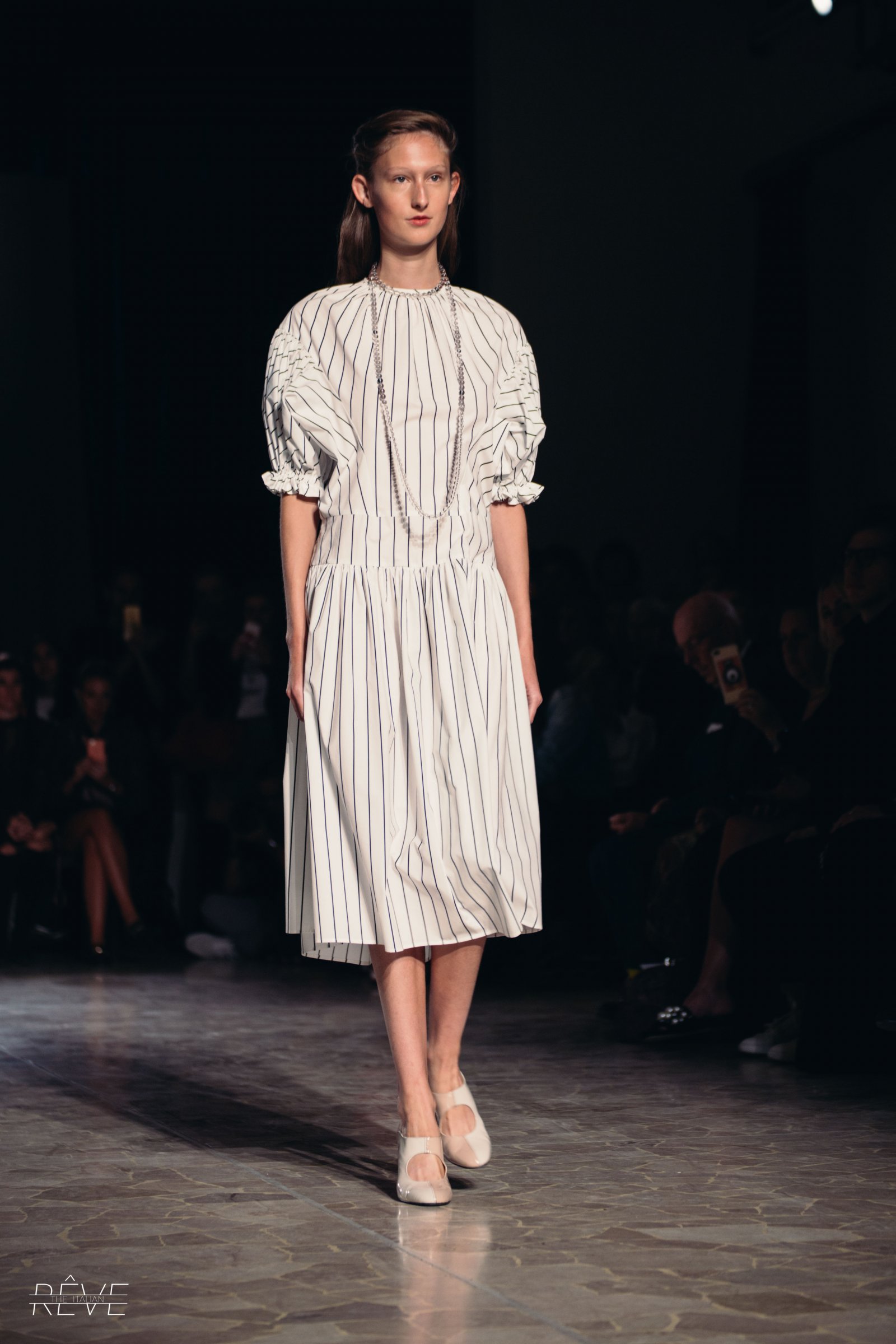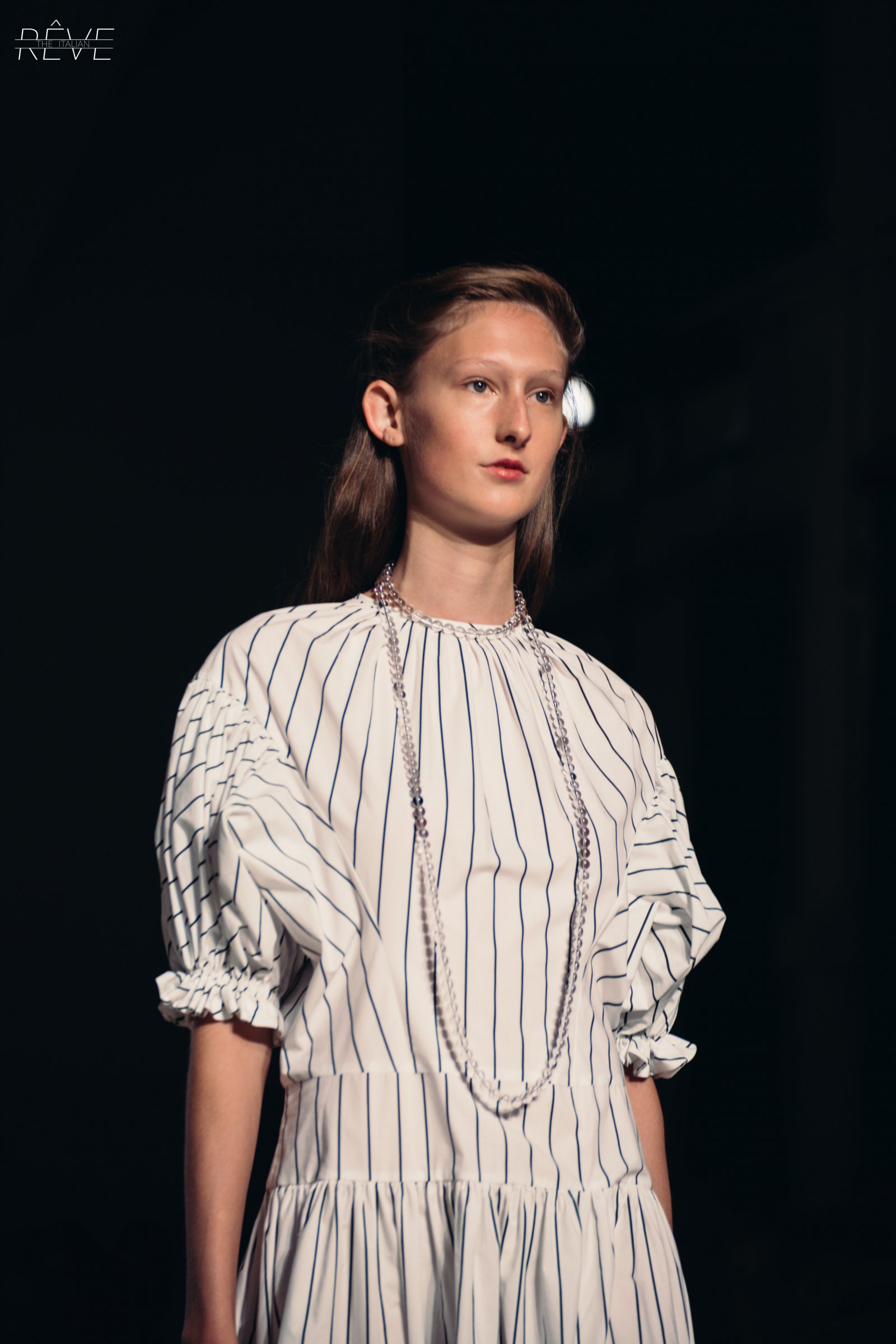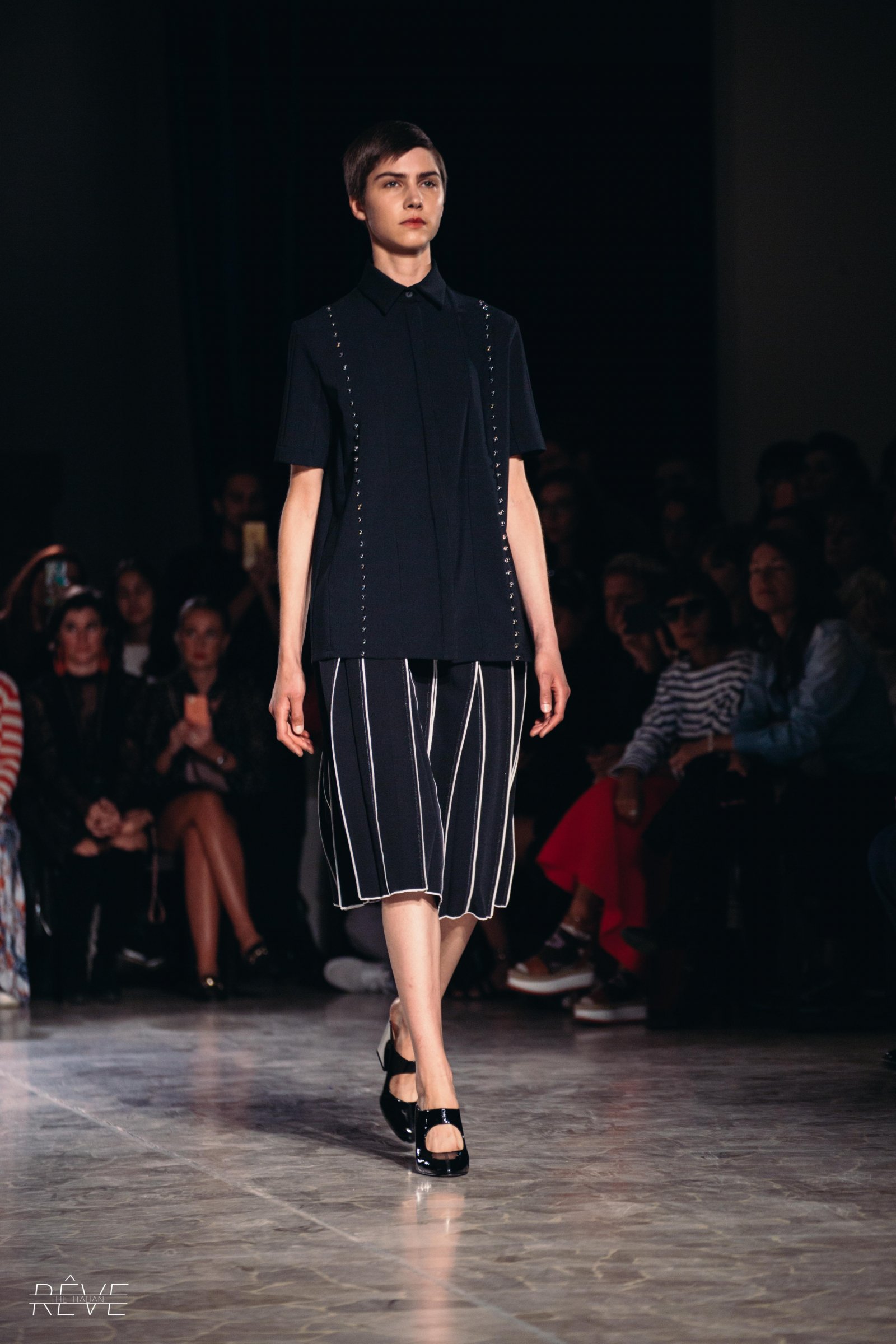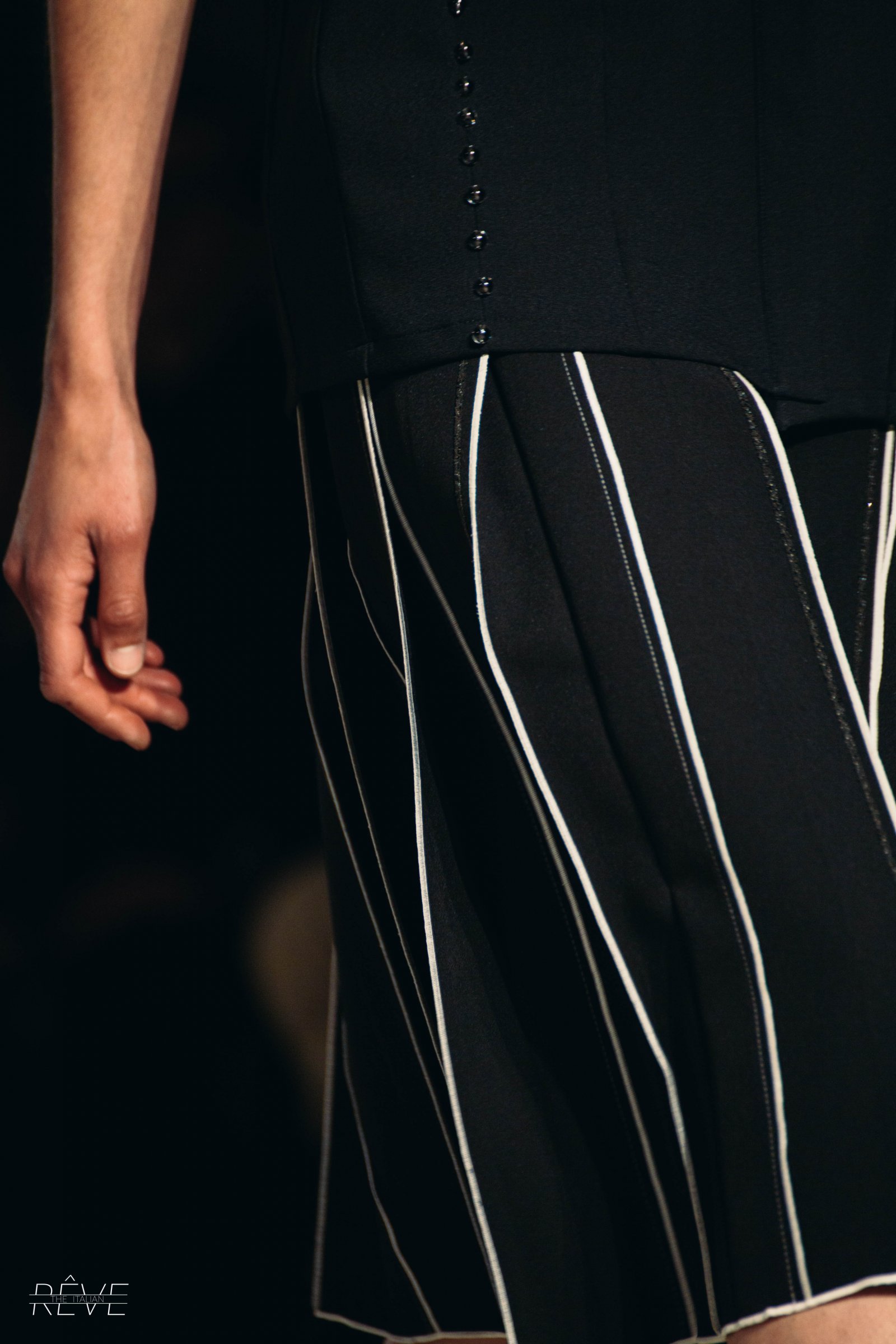 ARMY DETAILS
__________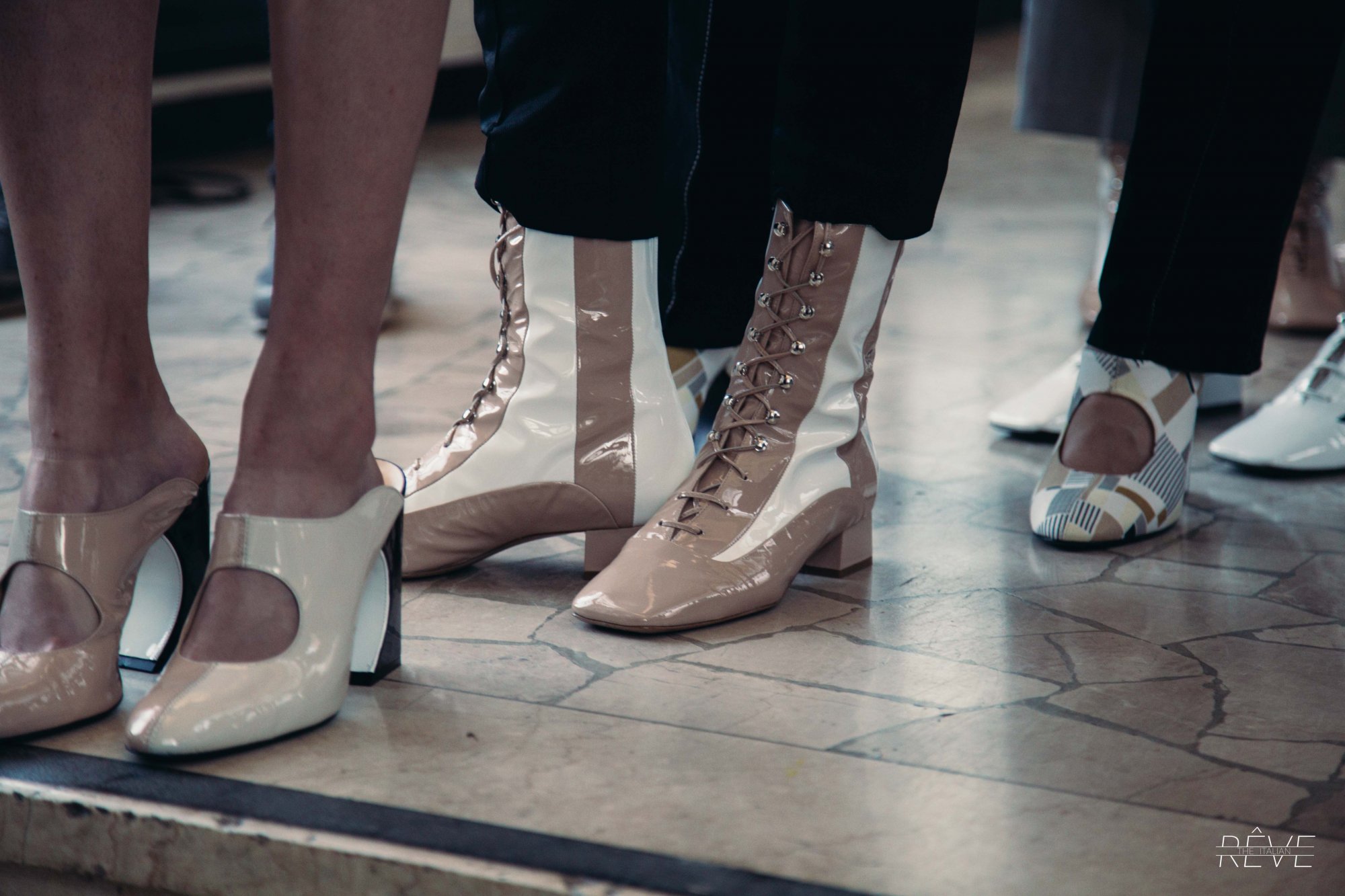 The details make the difference. Hats and shoes recall the strict elegance of Tatiana Romanov and the pictures in which she is portrayed in uniform. Reinterpreted in a modern key, they became an everyday accessory.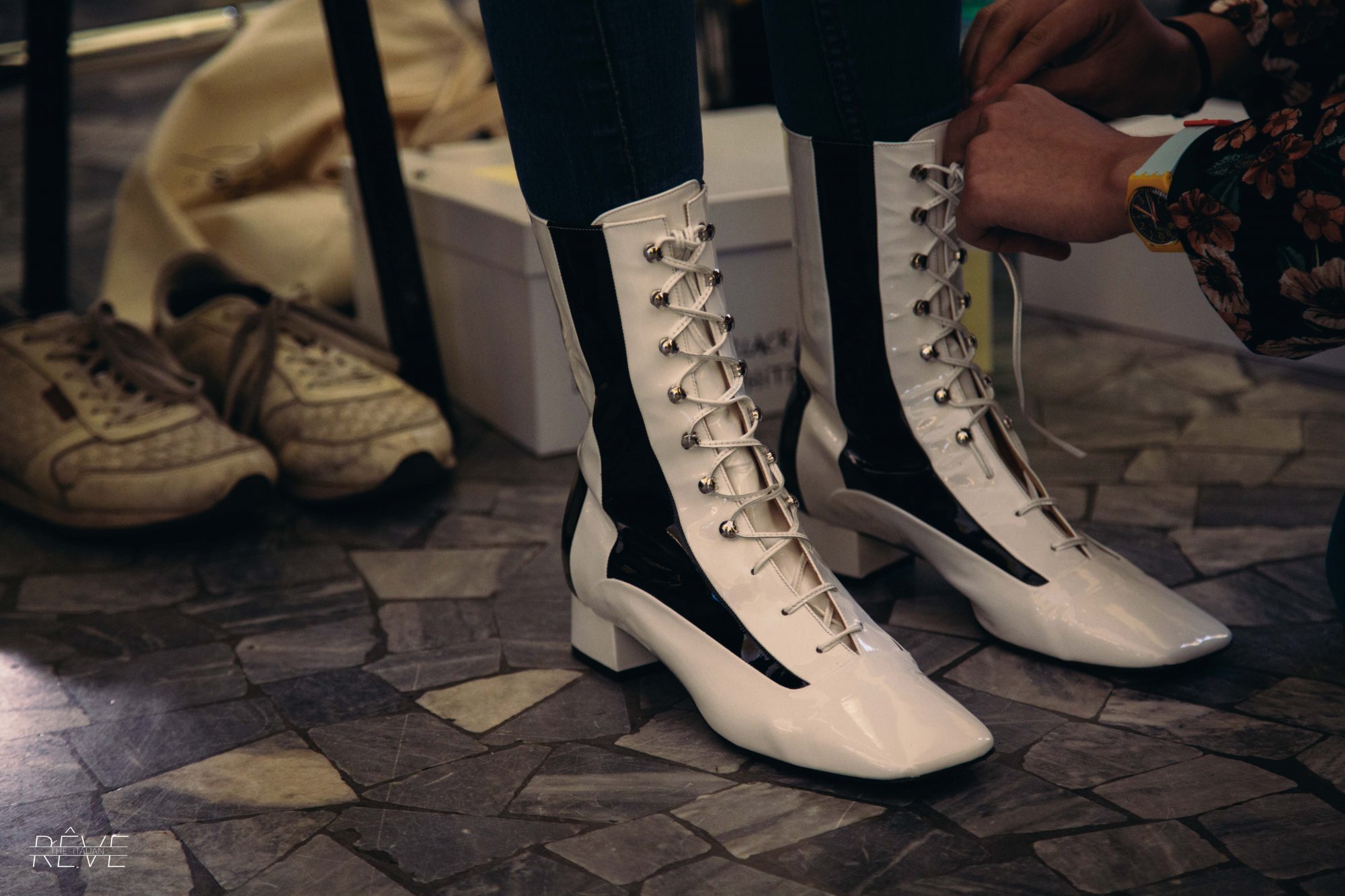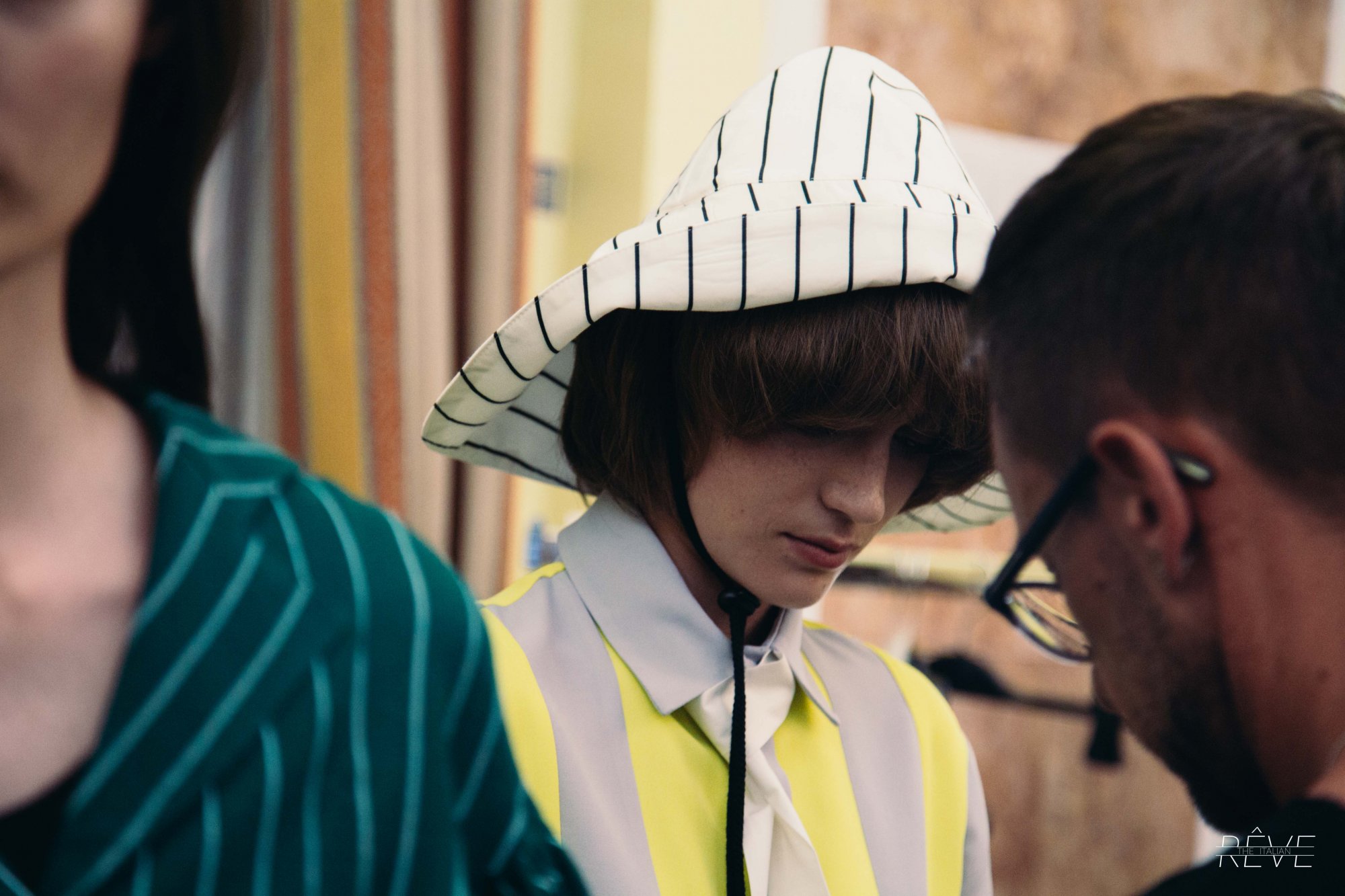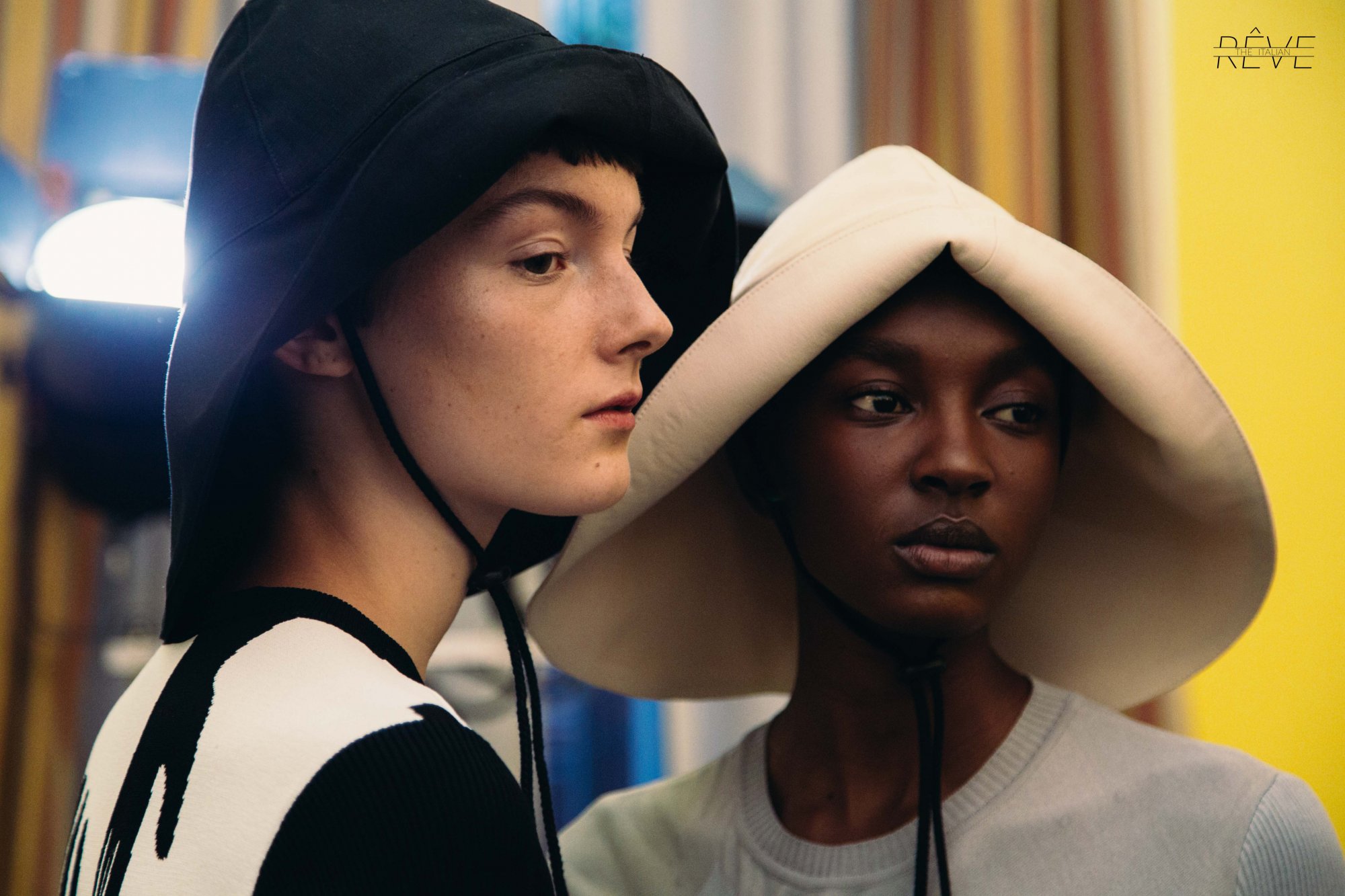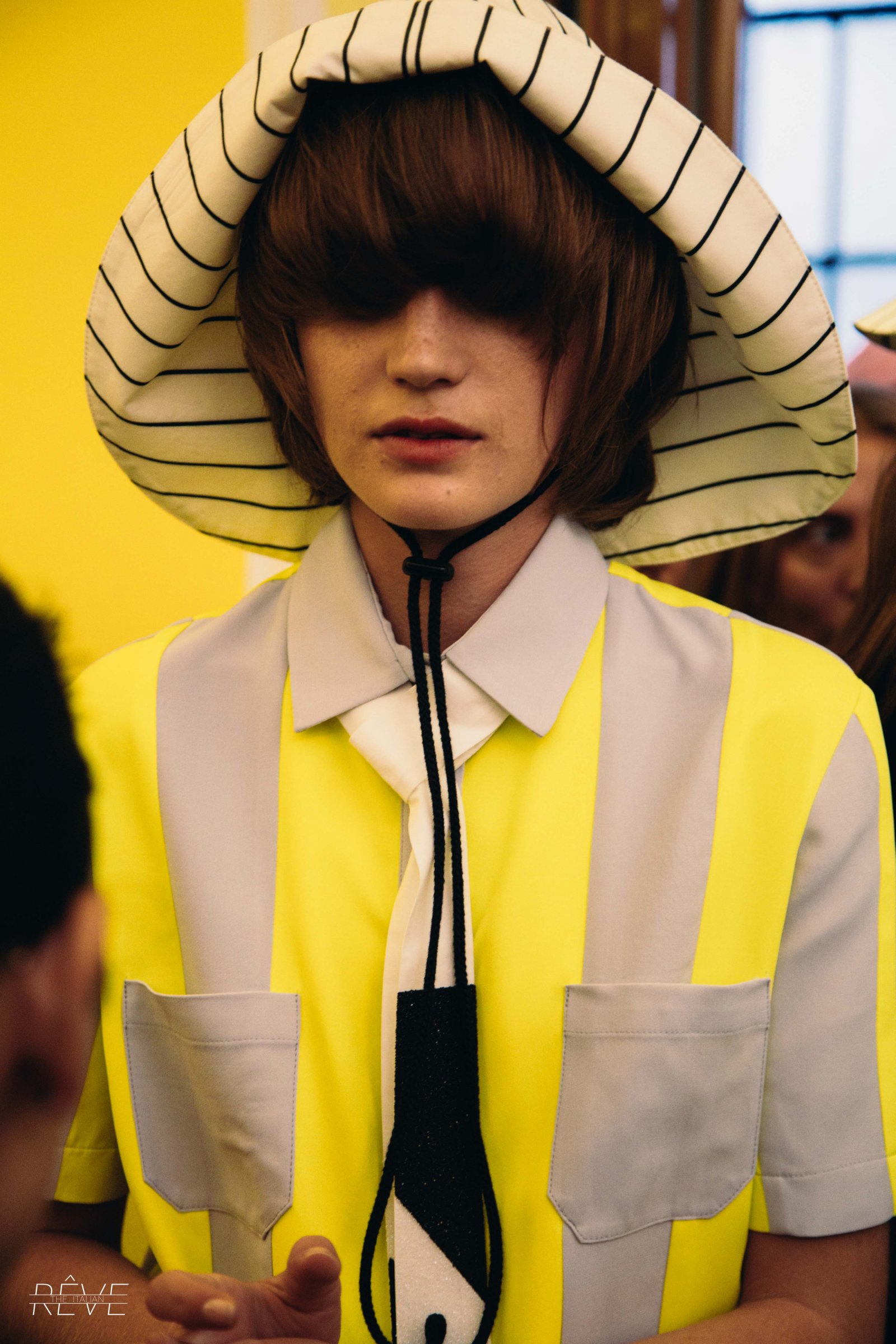 __________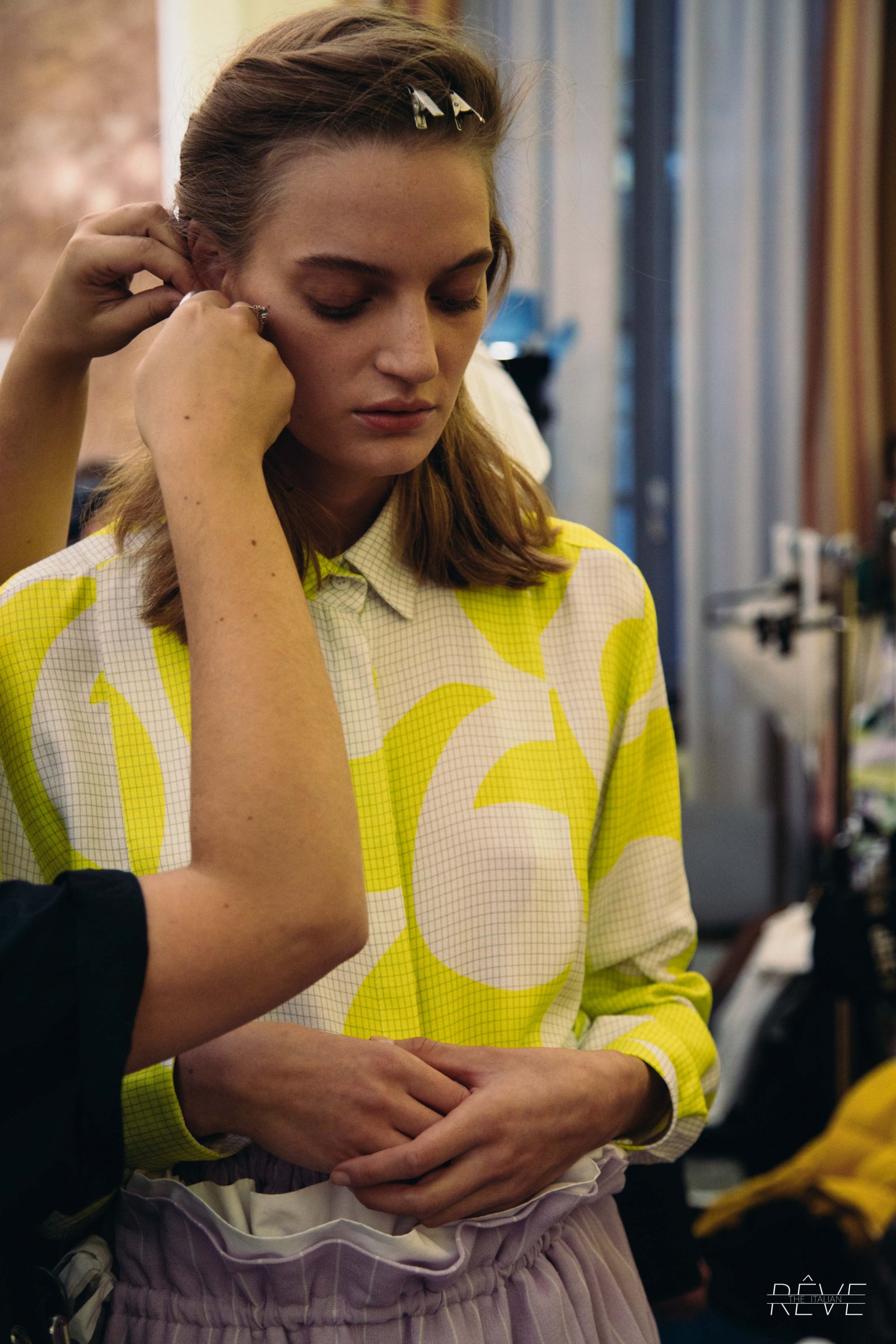 Fashion is a declination of art, and this collection is yet another proof of it: bright colors and painted motifs inspired by Heinz Stangl, create a colorful set that can be interpreted as a moving museum.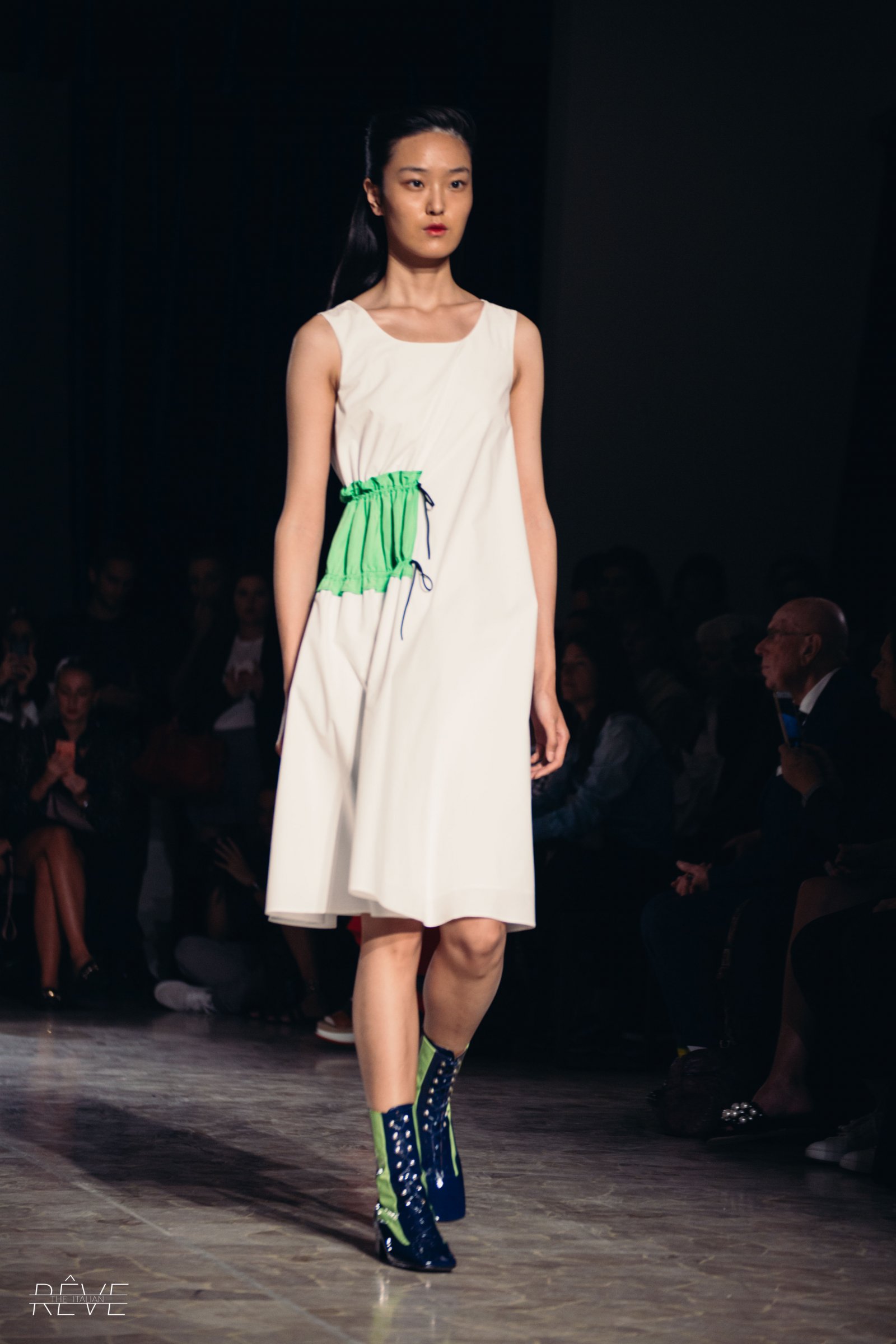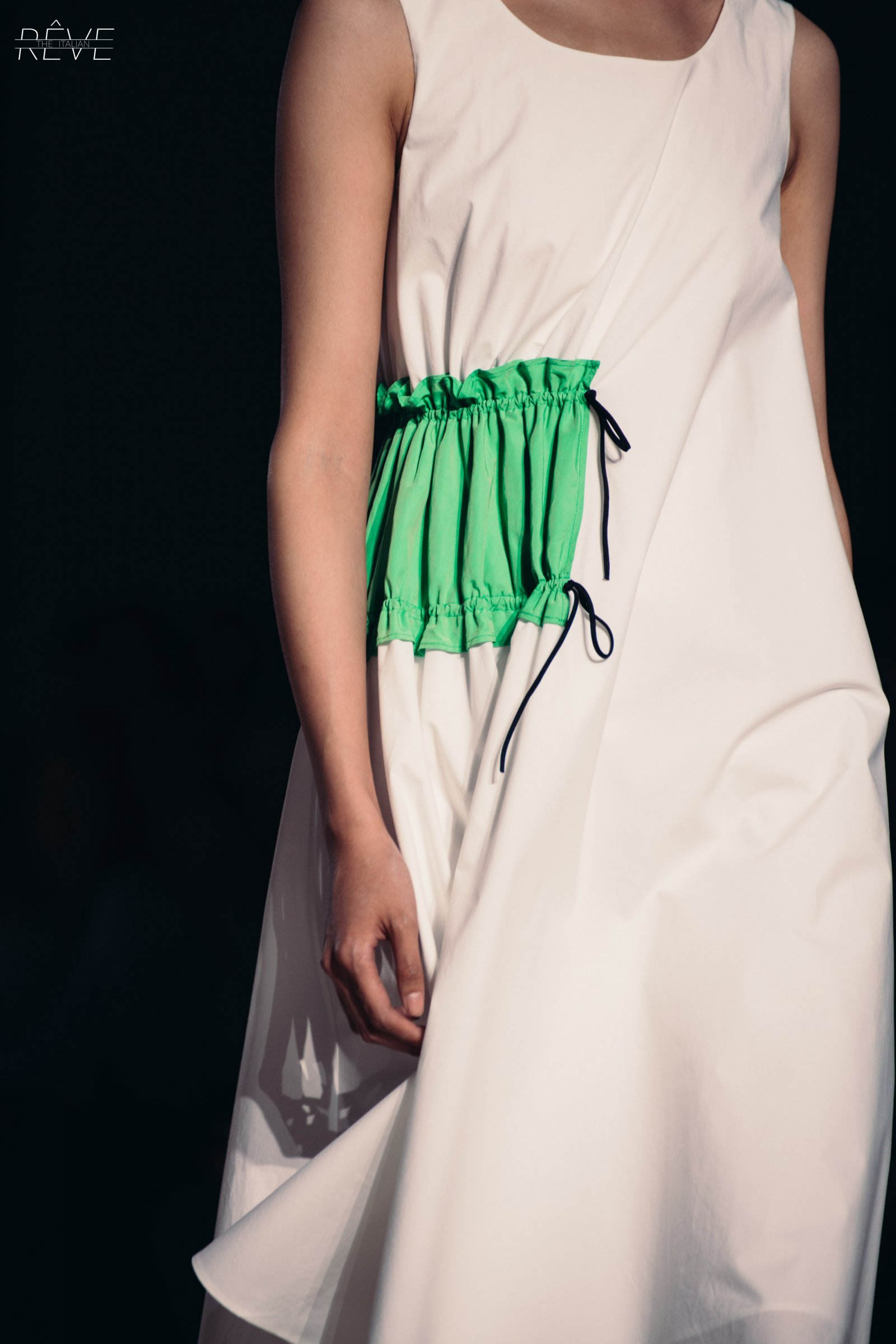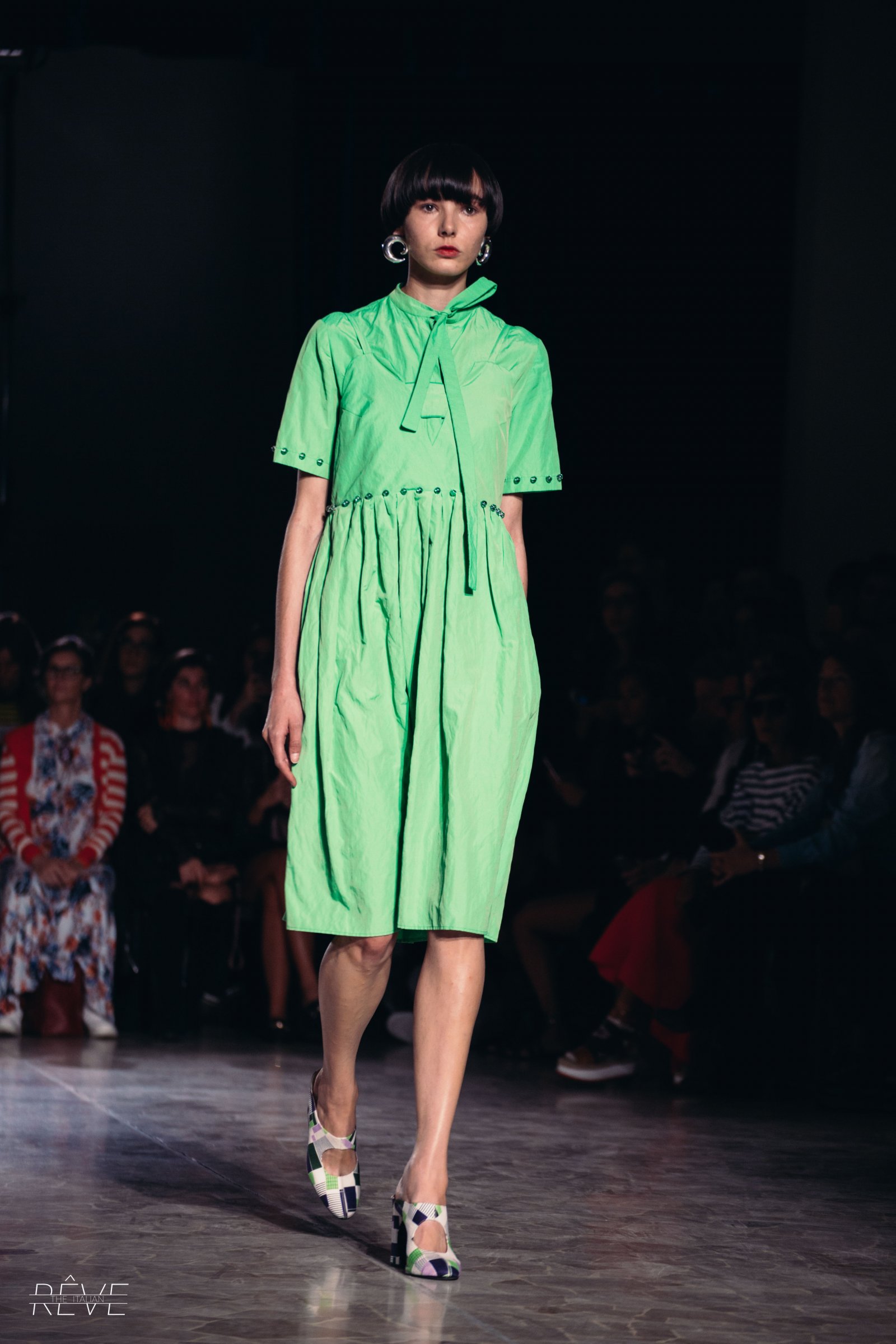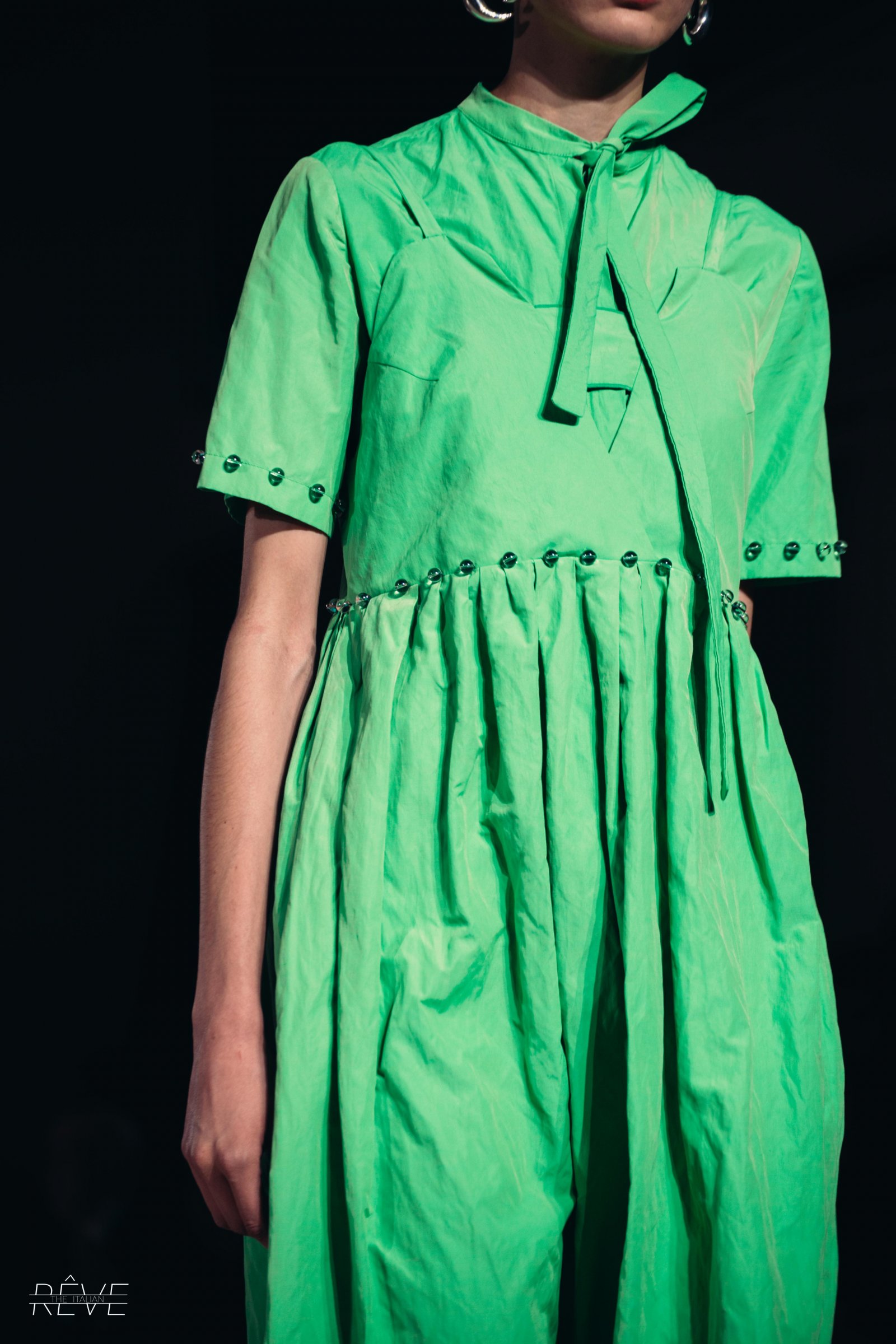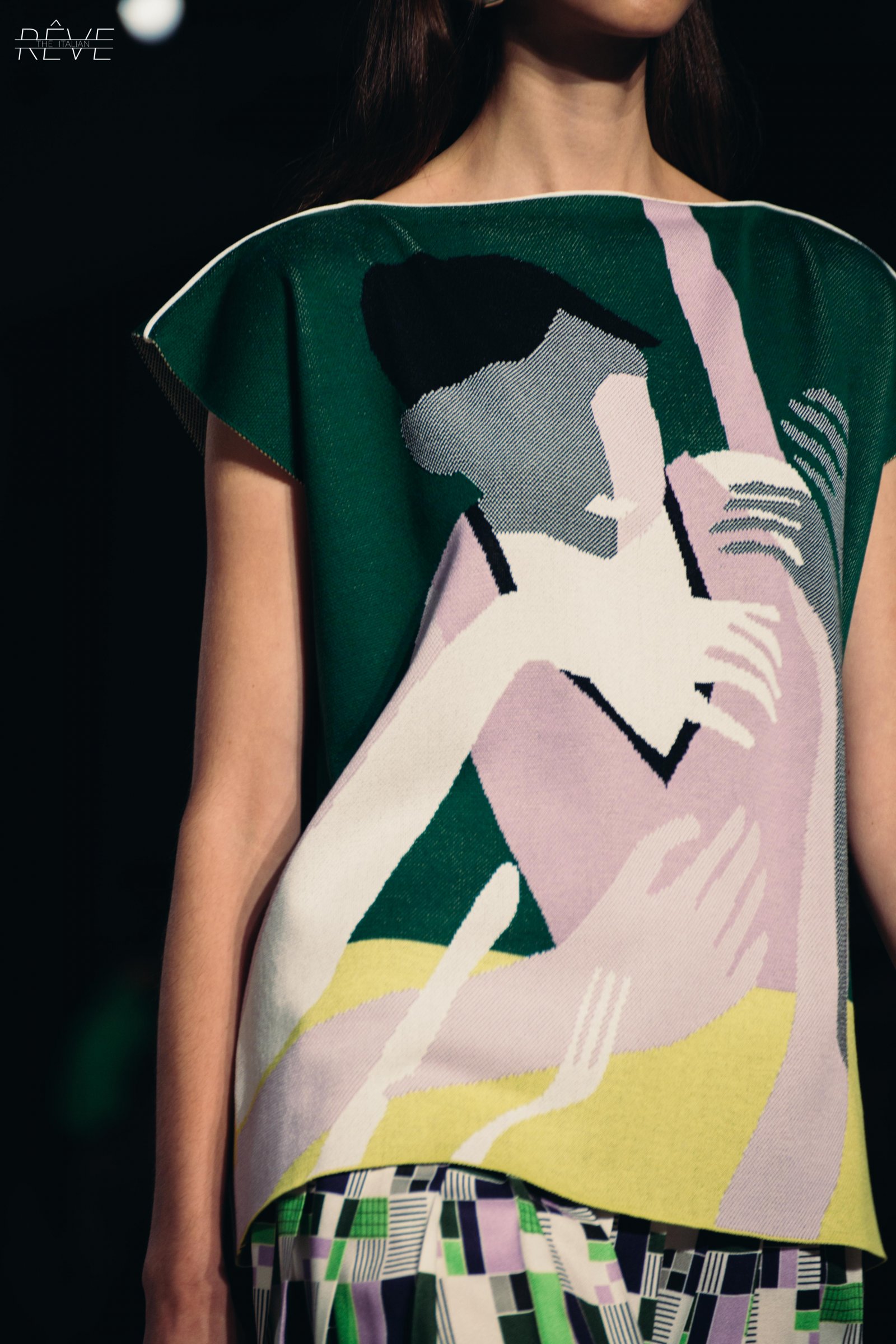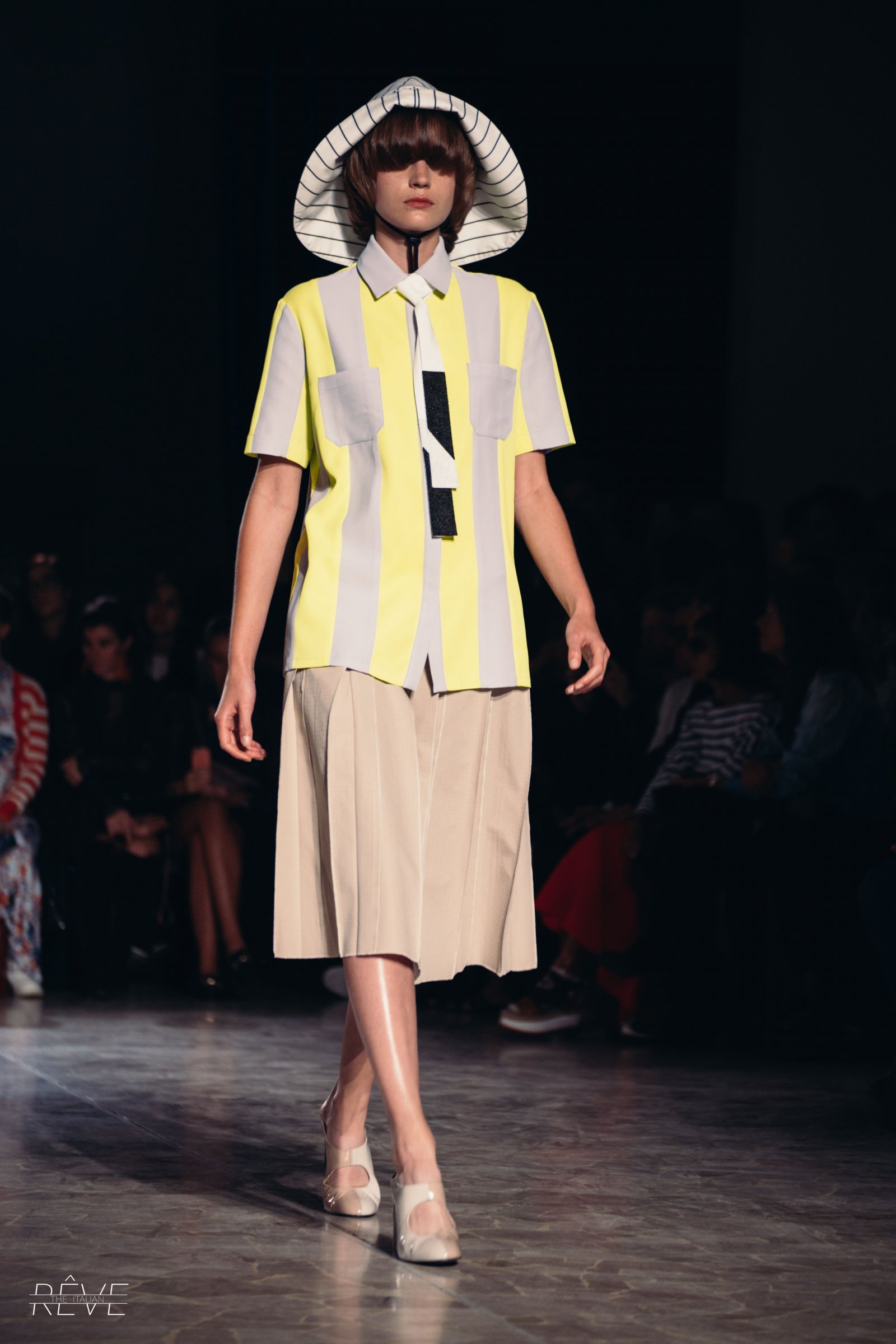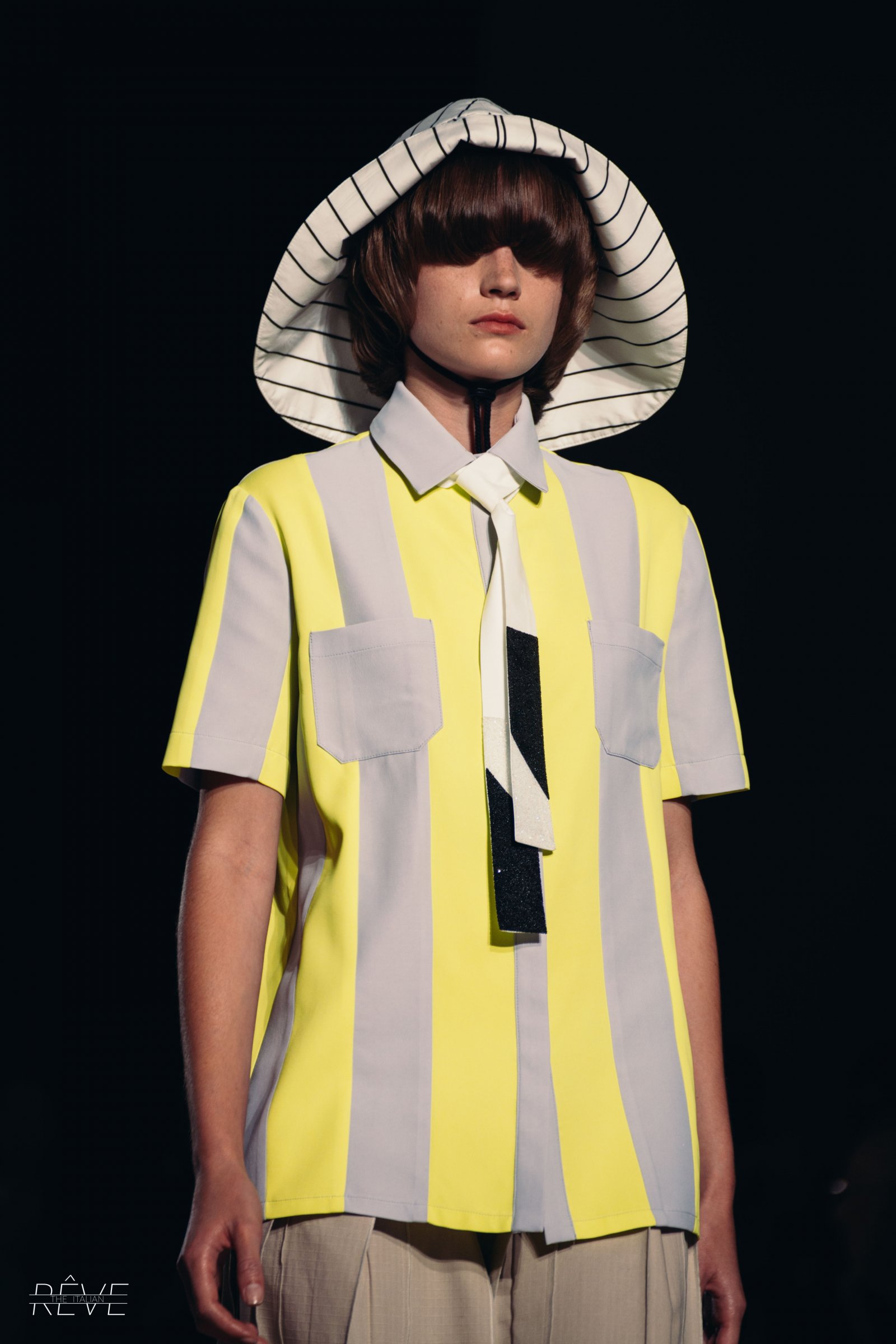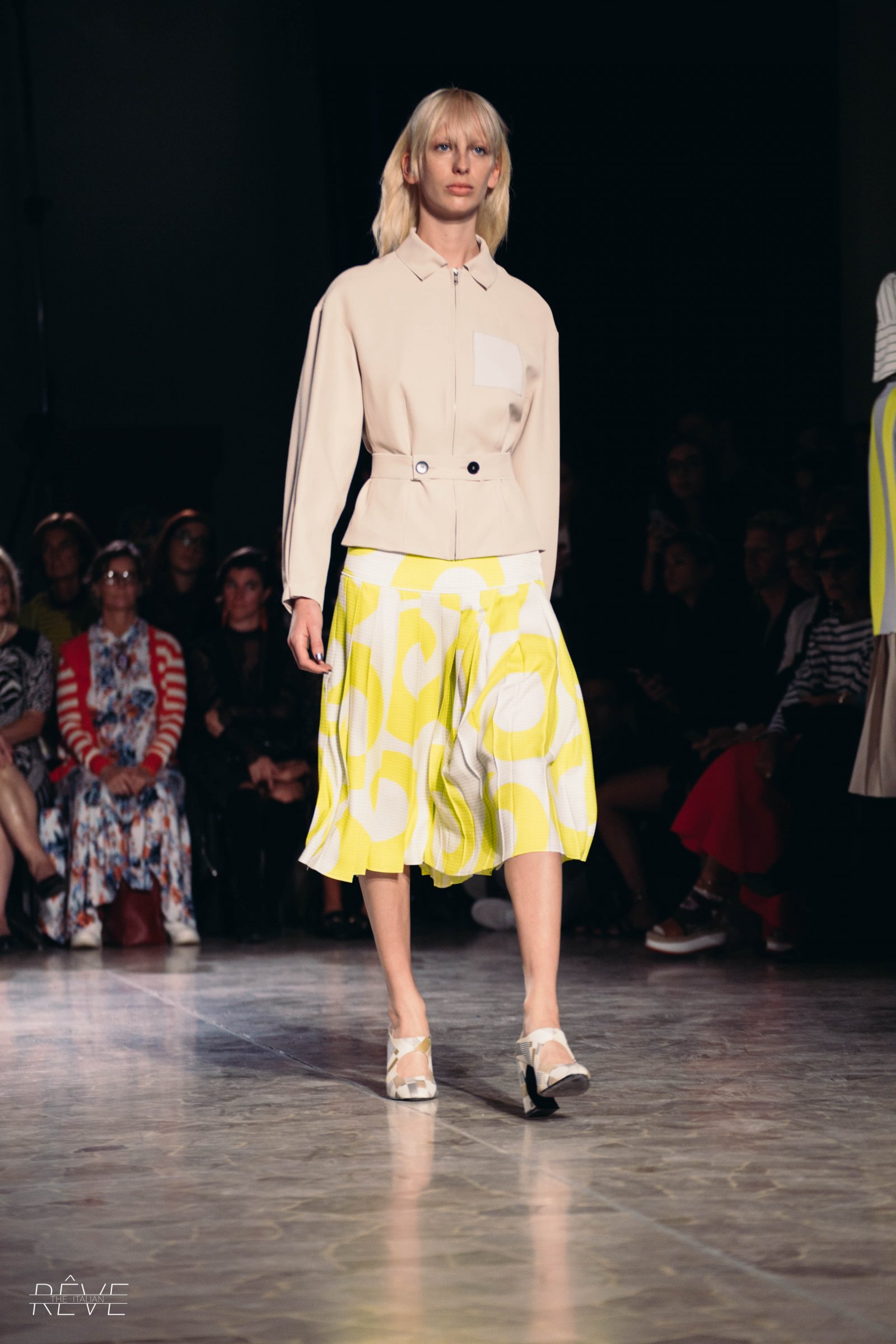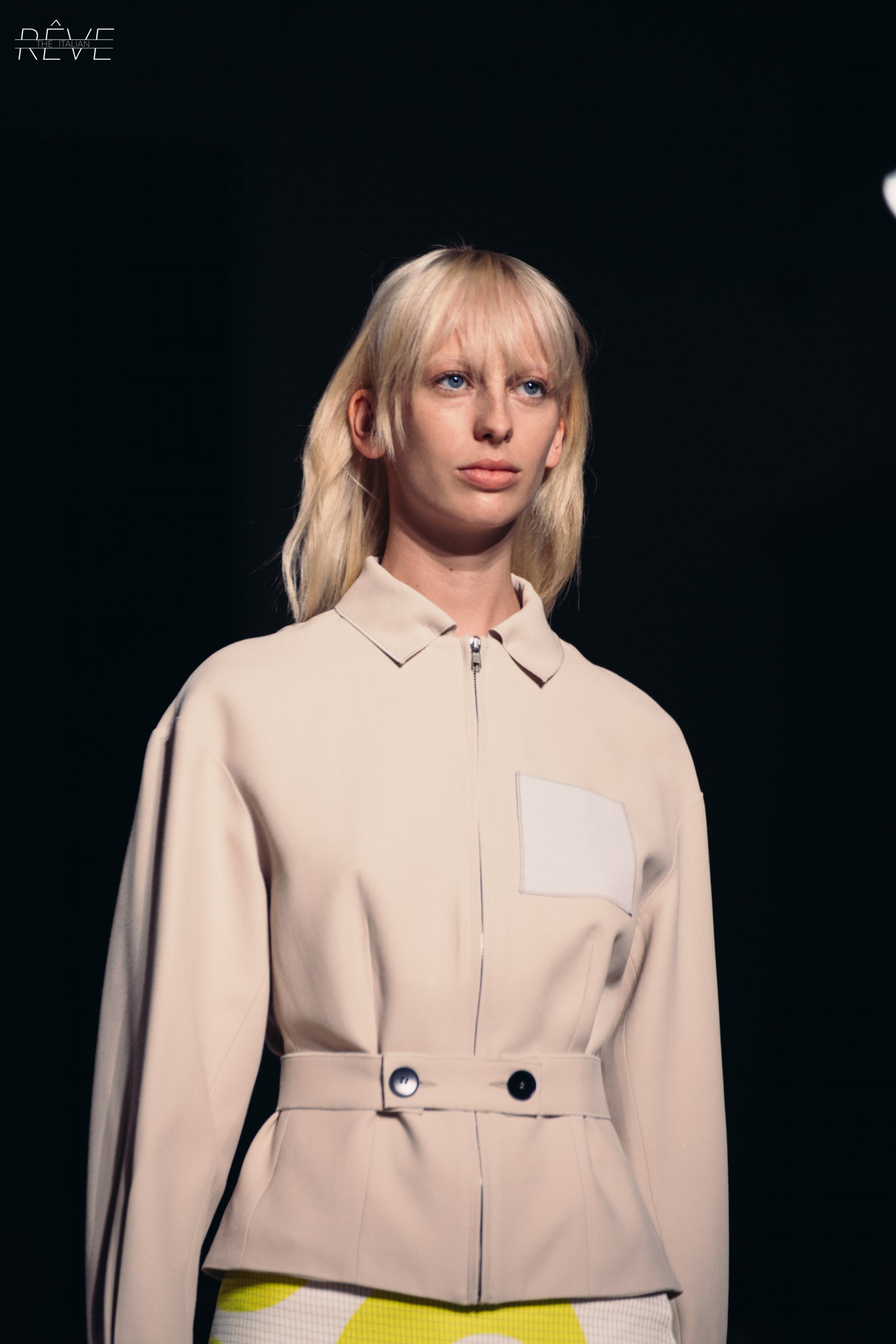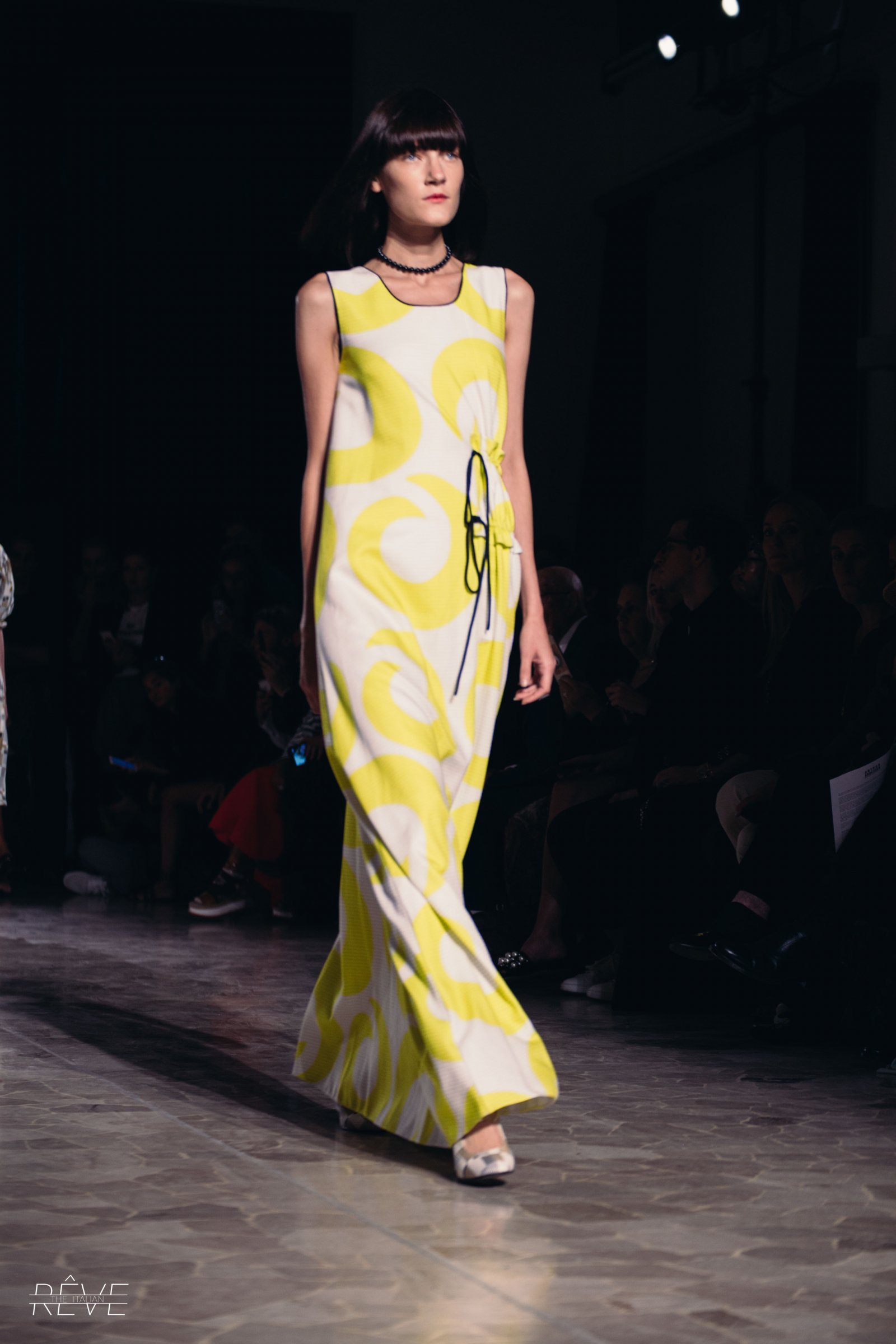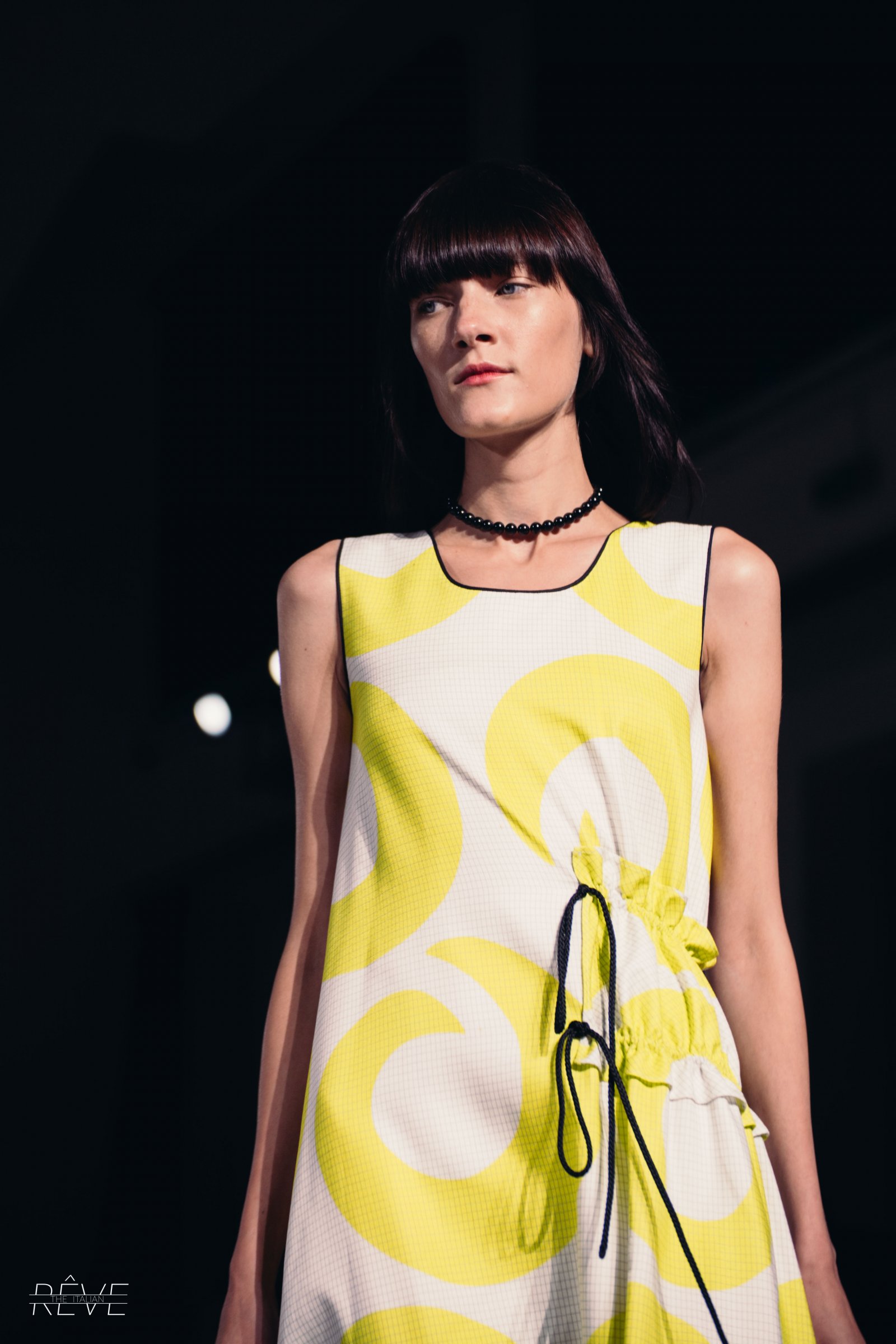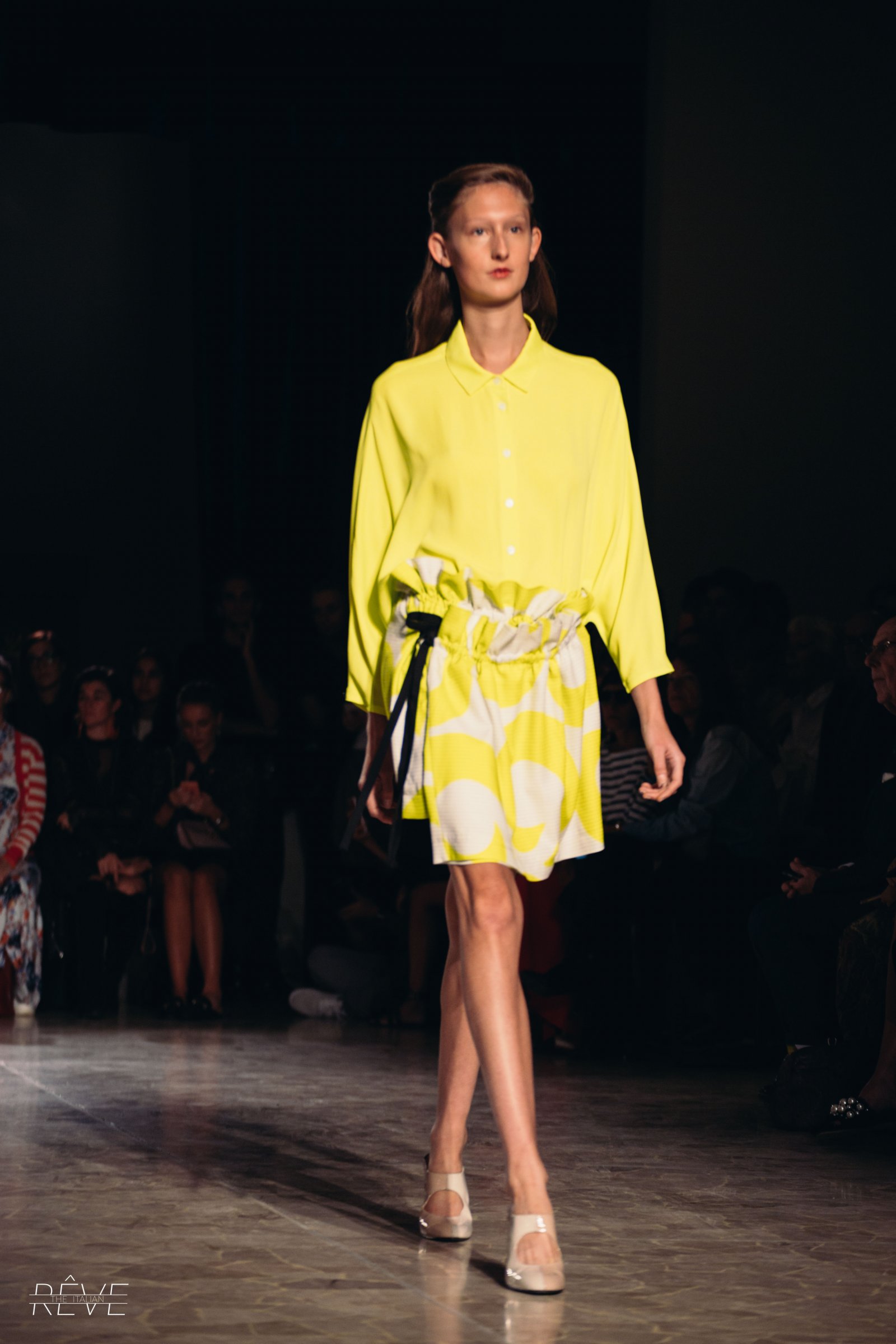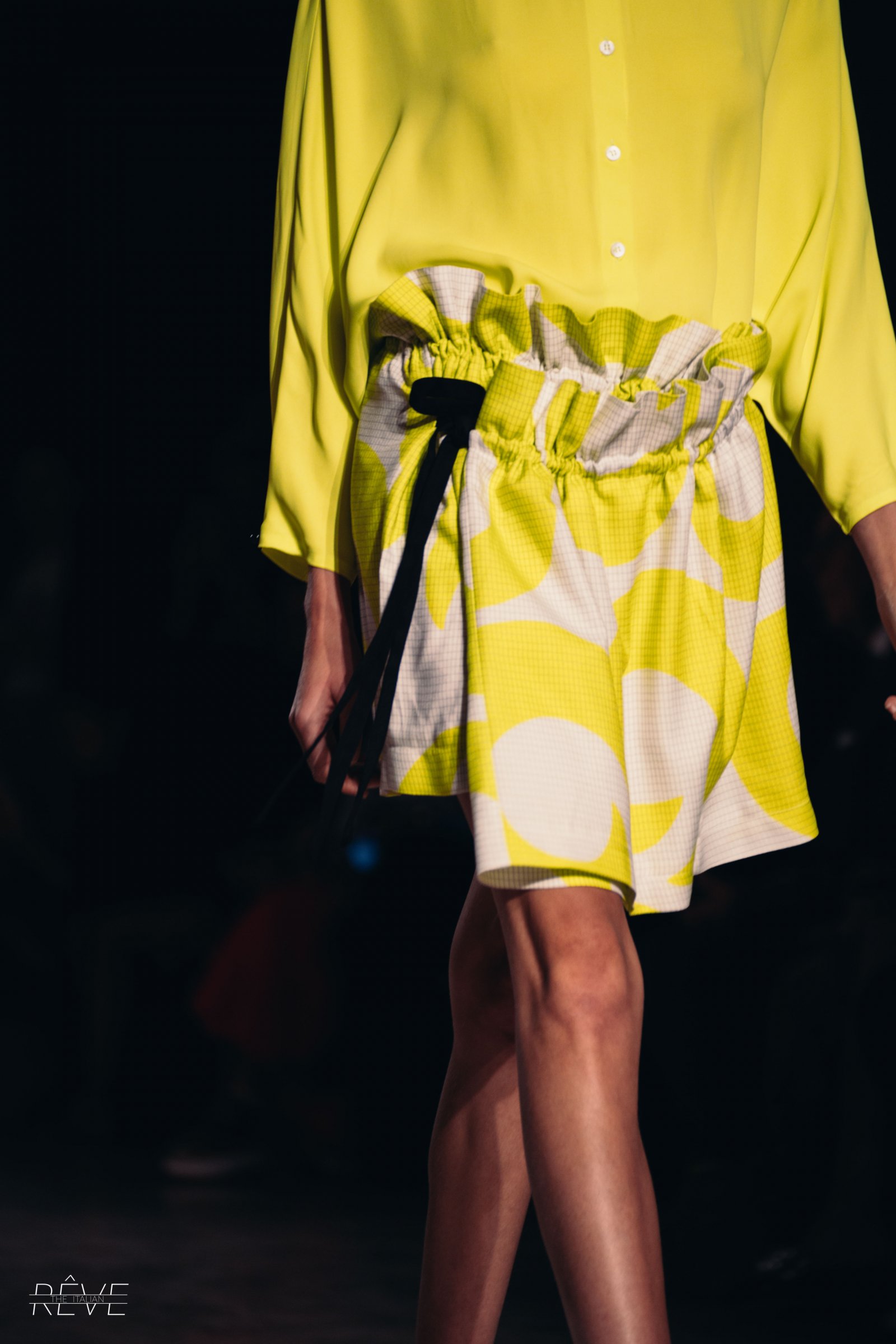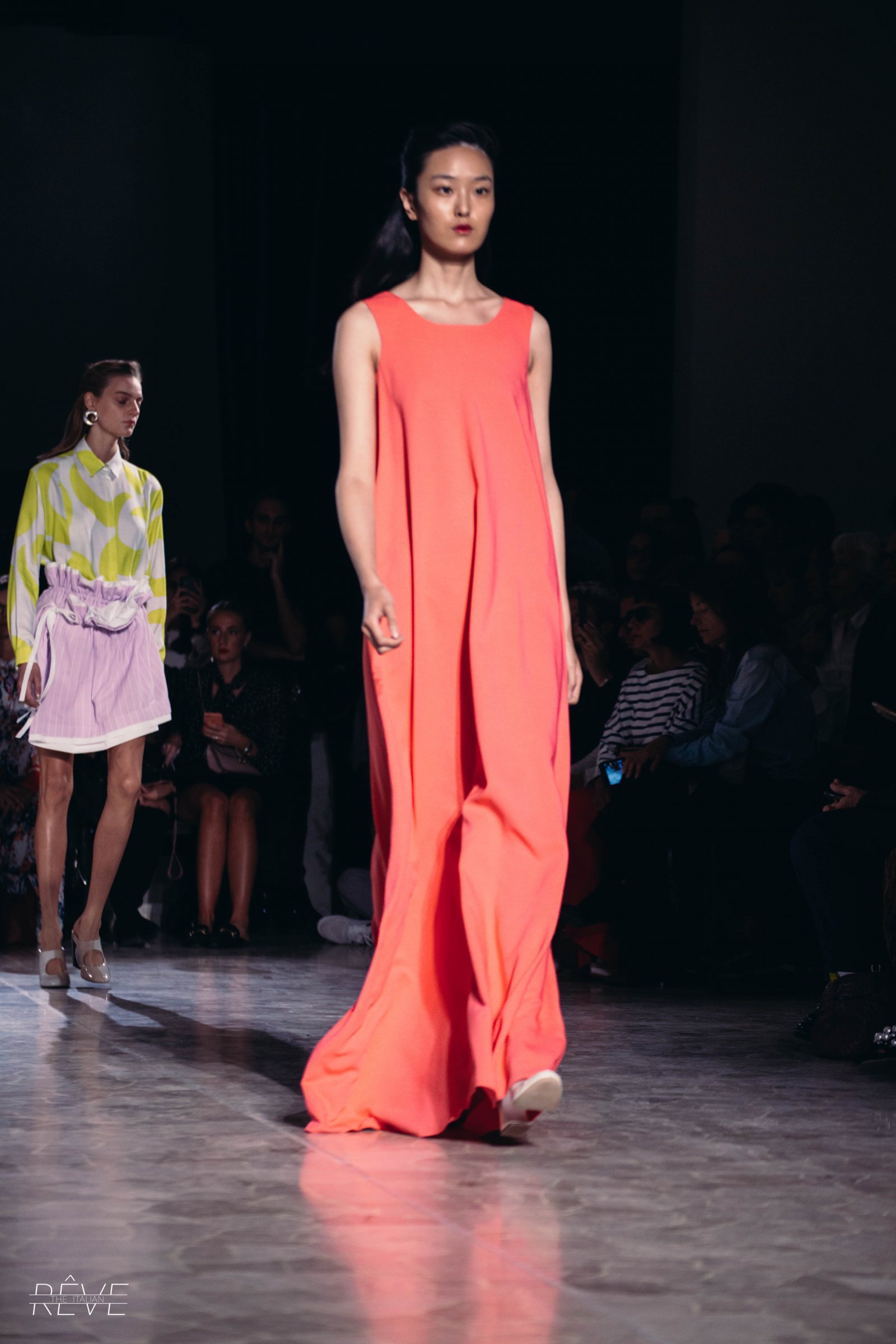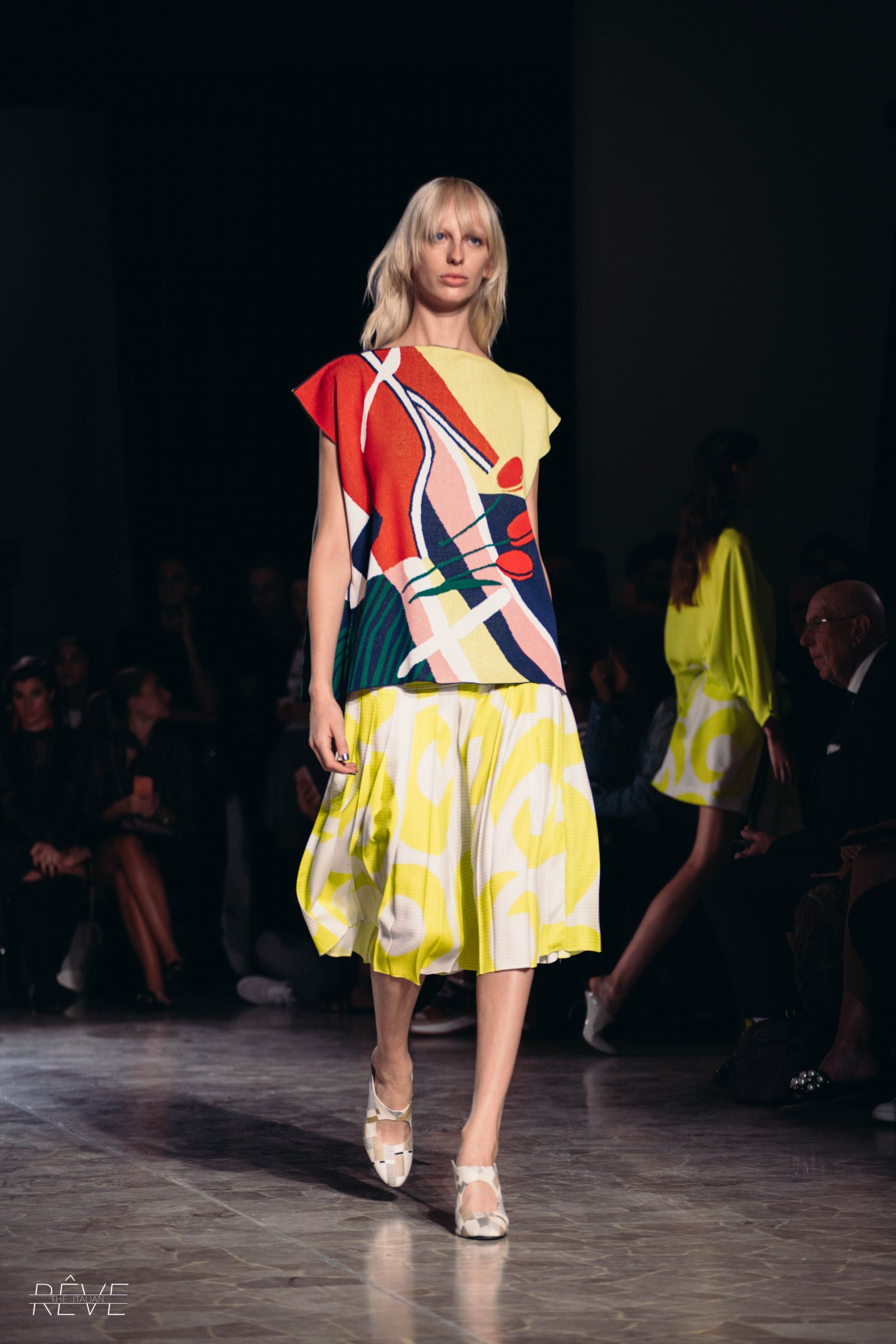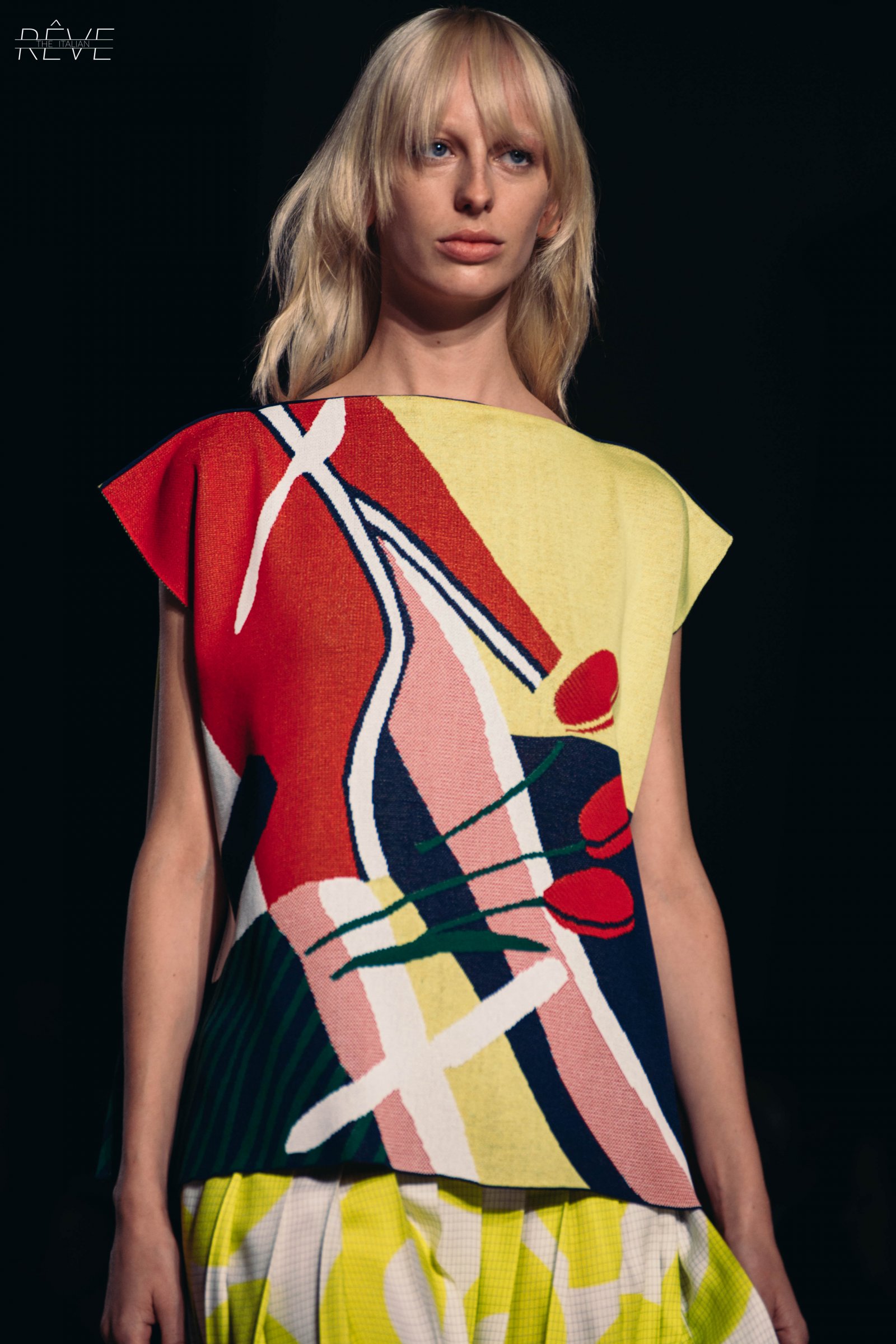 __________
__________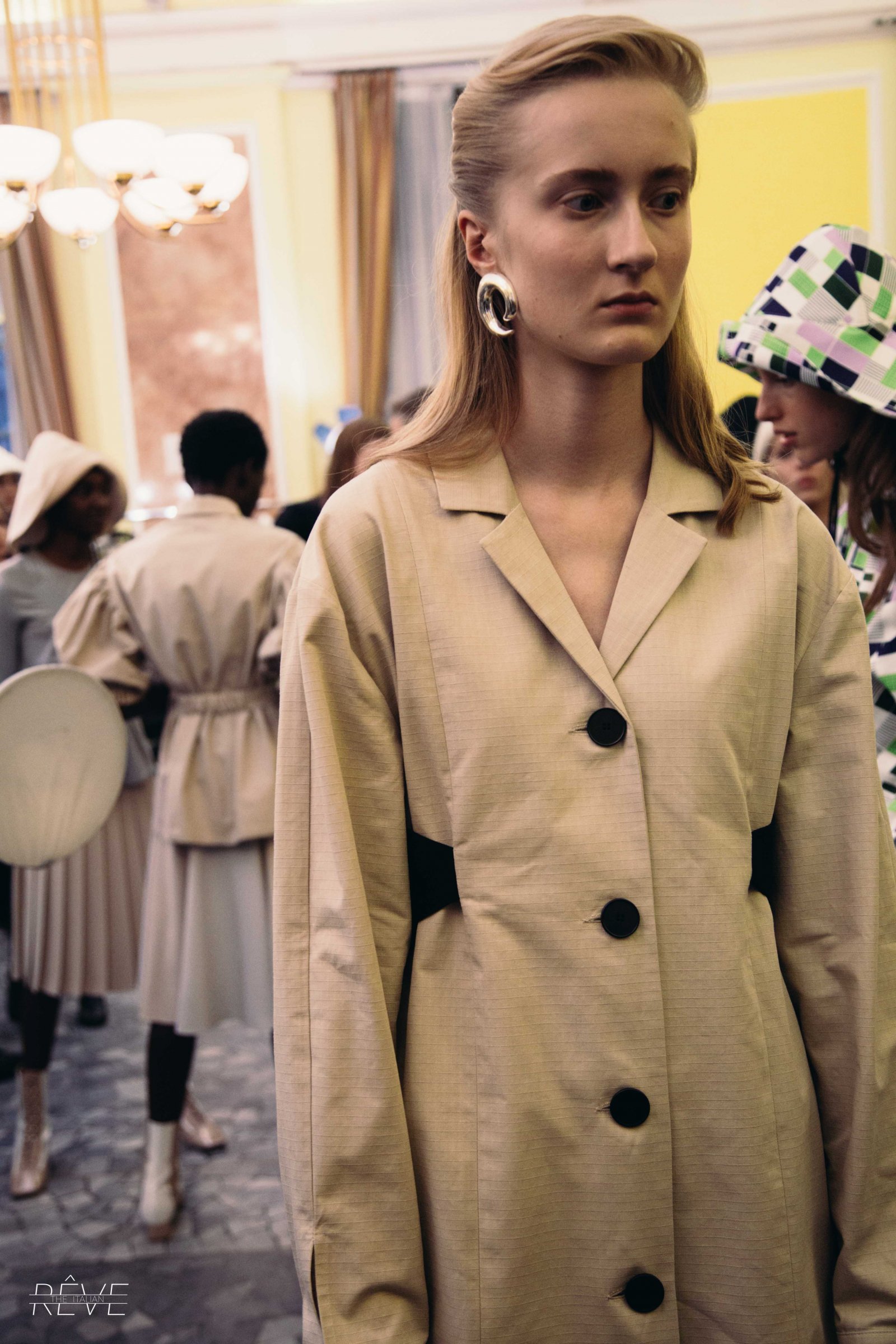 Soft, linear and simple shapes, perfect for dealing with the duties of the day. Relaxed and informal, perfect for every occasion.