In "Outlaw King" we closely follow the battles, life and ascension of the historical figure of Robert The Bruce.
Far from being a boring history lesson, torn between heroic tale and true Scottish pride, we saw David McKenzie's "Outlaw King" at the London Film Festival, and here's what the actors told us on the red carpet.

Behind and in Front of the Camera

Set a few years after "Braveheart," for which it could be considered as an unofficial sequel, "Outlaw King" is as great as it can be: at the direction we find a brilliant David Mackenzie, who manages to bring a blockbuster's epicness to a Netflix production. To be noted that, to achieve compelling battles and to convey the chaos, adrenaline and excitement of it, David chose to use four cameras on the battlefield, to thoroughly follow every genuine reaction of the actors.
Chris Pine has the honor to sit on the throne as the rebel king Robert the Bruce, breathing new life into the role of Robert that we saw in "Braveheart," where the Scottish king was played by Angus Macfadyen. By his side, fighting many battles with Chris, we find an astonishing Aaron Taylor Johnson, brilliant in a role that's far from both the dark Ray Marcus of "Nocturnal Animals" and the charming Aleksej Vronksy of "Anna Karenina."
A second historical lead and a great performance also for Florence Pugh, who plays Robert's queen Elizabeth de Burgh. Straight from the cast of "Braveheart," we also find James Cosmo, who returns in the world of 14th Century Britain in the shoes of Sir Robert VI de Brus.
What they told us
James Cosmo
"I'm very proud that Scotland has been lucky enough to produce some fine actors, a wonderful director as David McKenzie and for the Scottish producers to put this together and to go to Netflix. And all credits to Netflix for being the face of it. And thanks to Chris Pine for wanting to be in it! So I'm very, very proud."
Being also in the original "Braveheart" film, he said, "In 'Braveheart,' they had to make me up to look like an old man…they didn't have to make me up this time, though!"

Gillian Berrie
"The Scottish government had doubled the founding and that was from 10 to 20 million, and that just happens six months ago. So, in my opinion, and in my lifetime this has never been better. I'm going to do everything in my power to encourage this and to make it happen as much as possible.
I'm so proud, the Scottish crew and freelancers did an amazing job and the Scottish cast was phenomenal. They are such a talented bunch. And Scotland is such an exciting place to work: I know already that there are a lot of incredible movies on the making in Scotland and, certainly, I intend to do everything in my power to continue."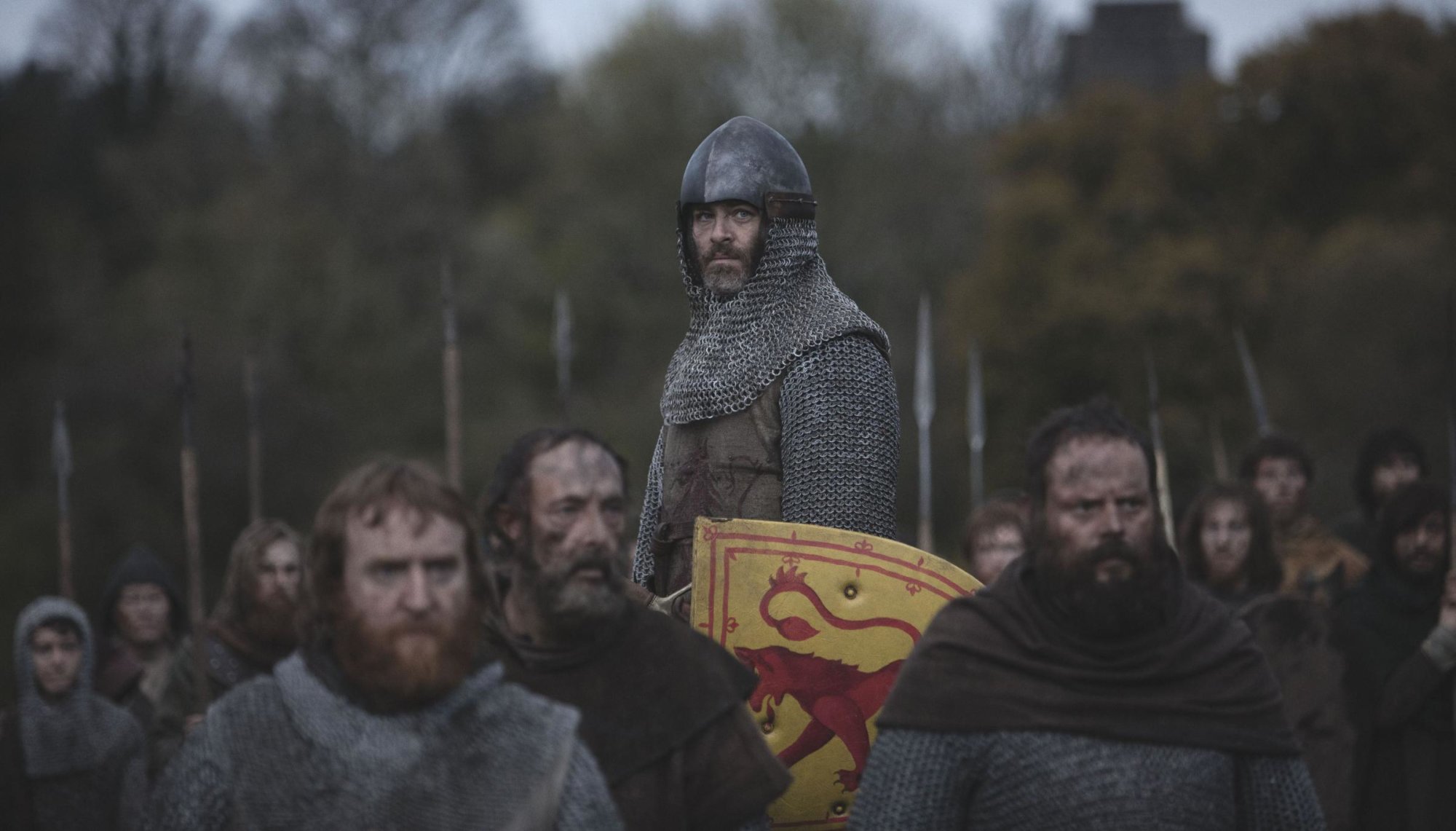 Chris Pine
"I figured I would be crucified by some people, so I kind of gave up trying to be the perfect Scotsman from early on. I've had an incredible dialect coach, I've worked with mainly Scottish men, and they were brutally honest with me. We were in Glasgow for a month, so I just tried to sort this as much as I could.
In terms of playing Robert the Bruce, it was a challenge I couldn't turn down. You know, the man is six-hundred and something years old and to pin down who this guy was, it was a lot more difficult than I thought, so I tried to do just as on the script that was given to me and to do the character that I saw on the page."

Aaron Taylor-Johnson
In terms of preparation for his character, James Douglas, Aaron said, "I think, like in anything, you should distance yourself from the character, yet as far as my process is concerned, I also like to stay in character as much as possible when I'm on set, that's for sure.
And it was very emotional and dark and it was also pretty relentless to shoot, so there's a lot you carry with you. That's just how the job goes sometimes."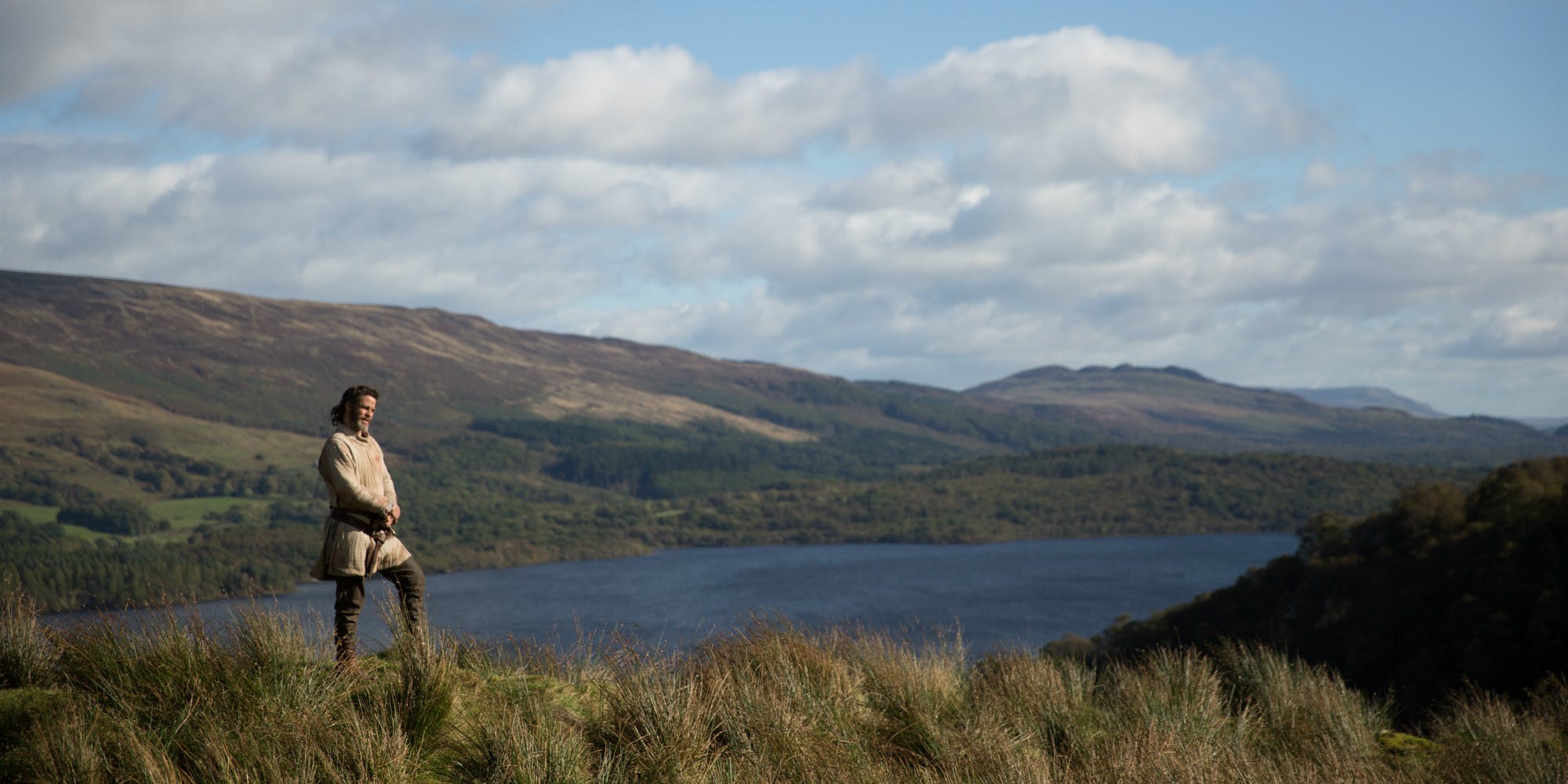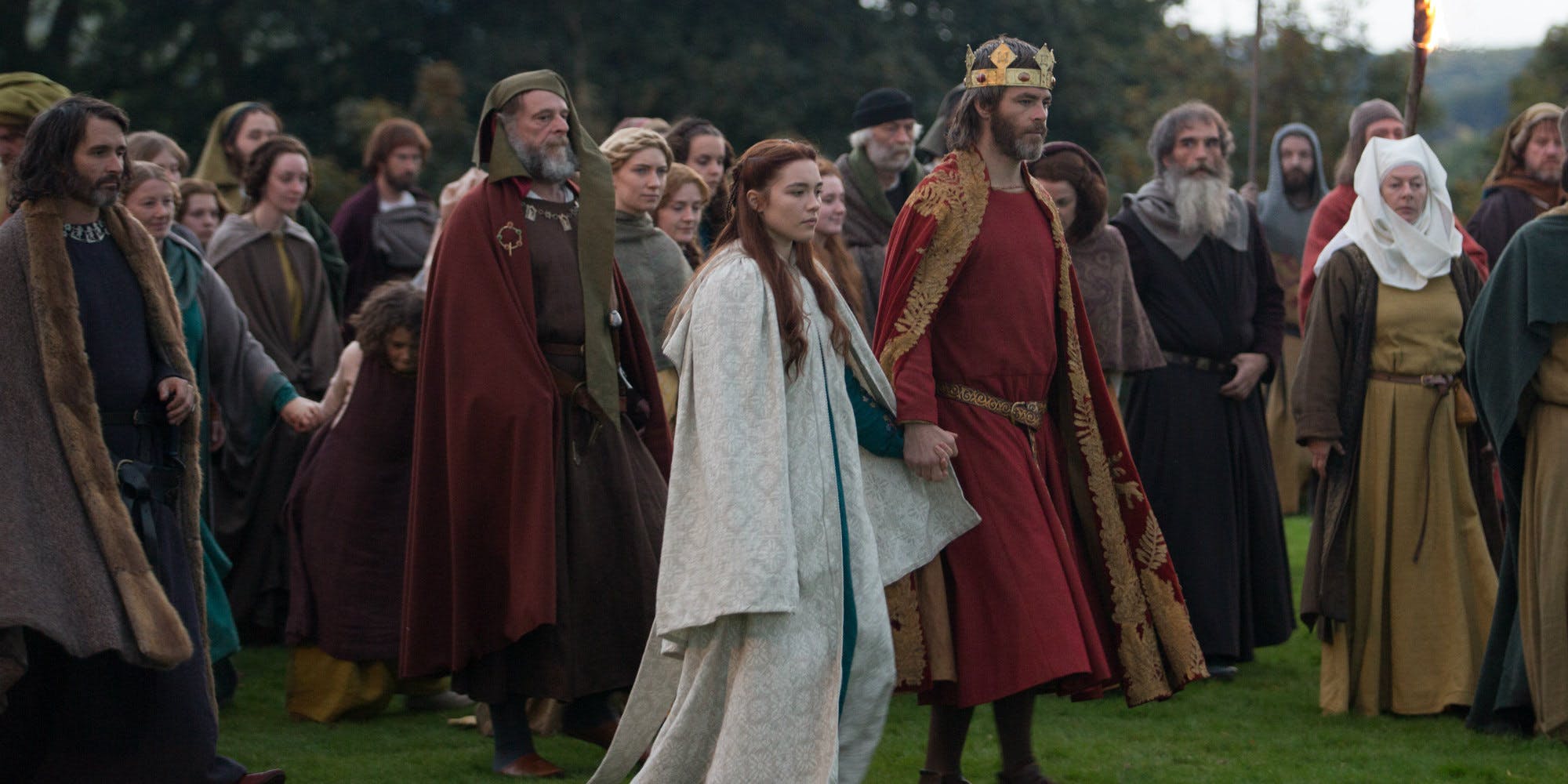 One Last Thing
"Outlaw King" is somehow the first historical movie from Netflix that manages to deliver a real epic vibe. With its battles, compelling soundtrack and believable and likable characters, David McKenzie manages to bring a fragment of Scottish History (which was started with the unforgettable "Braveheart") not only to theatres but to the Netflix's ever-growing entourage.
Entirely filmed in Scotland, with a cast that is a pure formation of Scottish actors with the exception of Chris Pine, and a 100% Scottish production under the wise guise of David, "Outlaw King" manages to be both funny and breathtaking, historically accurate but engaging and, most of all, it channels the spirit of a piece of great Scottish history.