"To me, it's always about being respectful to the woman's beauty, I never want to make someone looks completely different than the reality, I just want to enhance their beauty and make them look as more empowered and beautiful as they can be" – Frankie Boyd.
We met Frankie in his Hotel Room in Venice were we did a big (and somehow beautiful) mess out of his perfectly tidy up kit and makeup cases. We talked about the importance of Lashes and Mascara (with capital L and M) and how the industry is changing but, more than everyhting, we spoke about his long-time makeup relationship with goddess Scarlett Johansson, guiding us on their step by step makeup routine and her special look for the red carpet of "Marriage Story" at the Venice Film Festival.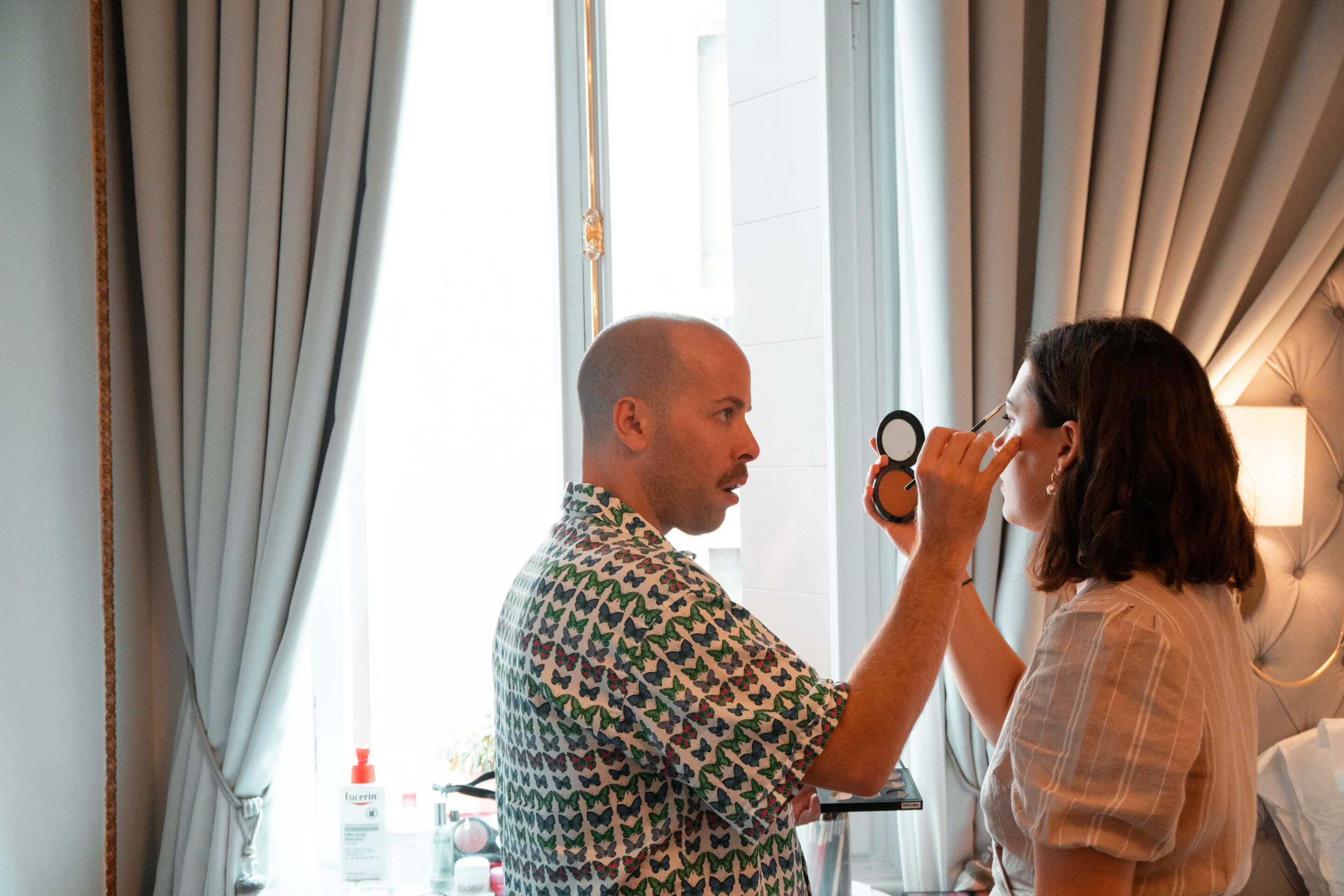 The Red Carpet is always a hectic moment, full of adrenaline and beauty expectations: how do you live it as a makeup artist? 
_______________
Sometimes there is a lot of nerves and anticipation that lead up to that moment of getting ready for the red carpet, so it depends on the celebrity you are working with. With Scarlett, I have a good relationship with her stylists so usually they send me what she's wearing a few days before, right after she's had the fitting, so I come up with a few different concepts.
Usually, I like to propose something a little more glamorous and something a little cooler. I just like a very leisurely makeup moment where I have two hours to do hair, makeup, talking, having fun.
What about skincare?
_______________
Some people are a little more particular about their skincare and what they use, and some people let you use whatever you want, it depends on the individual.
For Scarlett, she really loves the Shiseido moisturizer she uses, so she always comes fully prepped with her own skincare – so it's very easy for me in that way. But I think it's also because skincare is so important to her and one thing that she always said is that if she weren't an actress she'd be a dermatologist: she is skin obsessed.
I personally like La Mer moisturizer, the Virgin Marula Oil by Drunk Elephant and a lot of South Korean Beauty products because they are experimenting and trying different things.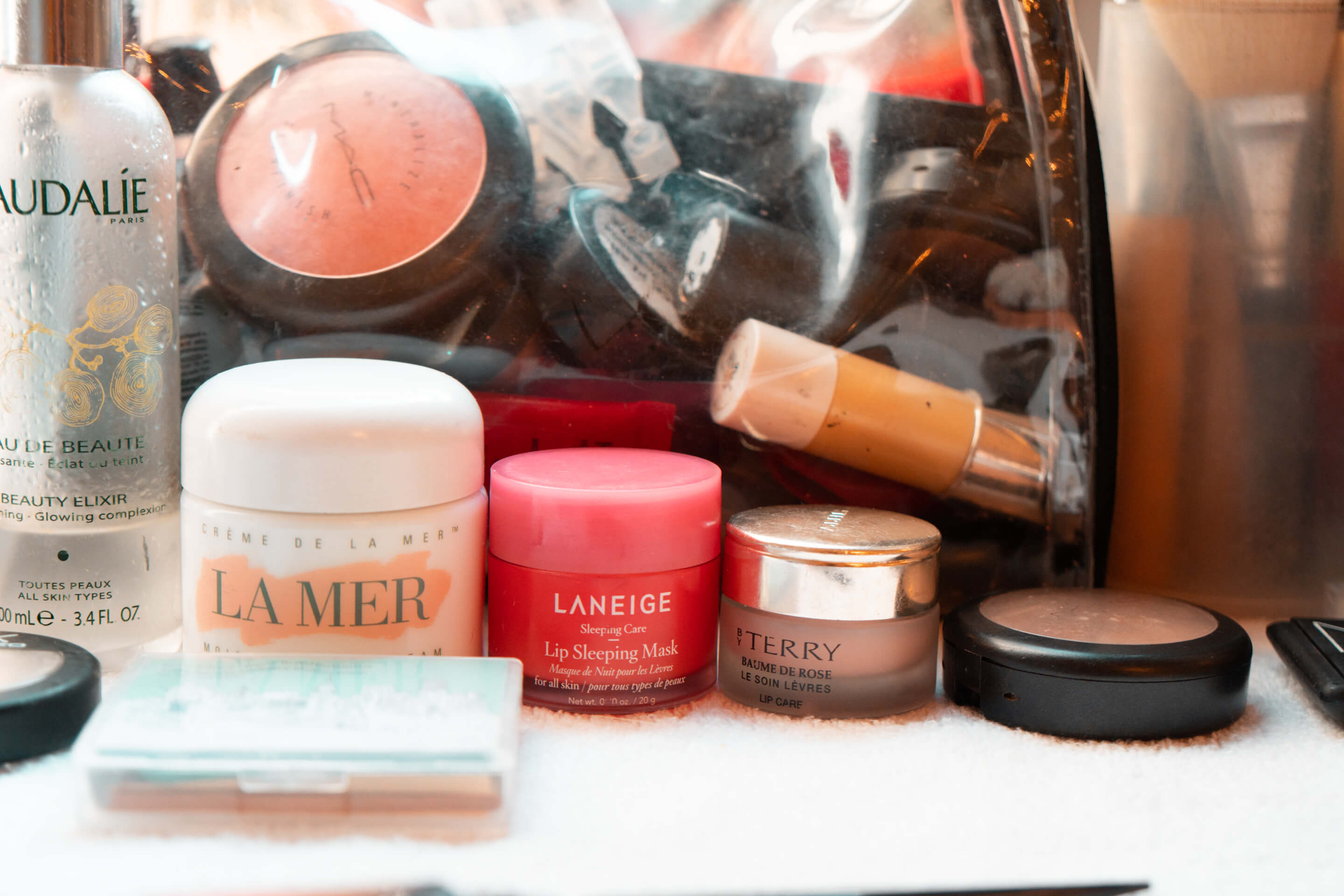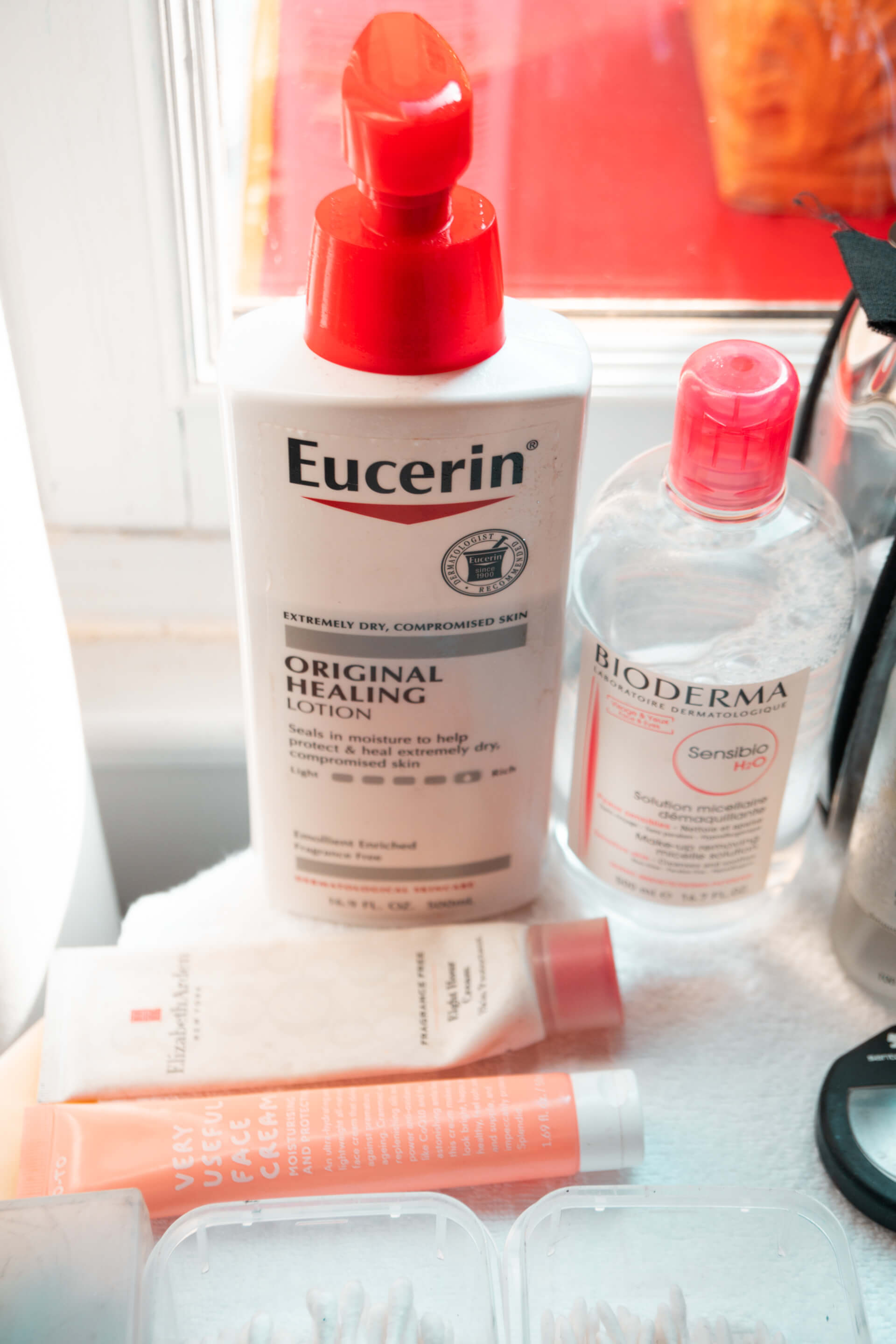 And what is your skincare routine?
_______________
My skincare routine is kind of shameful. I put moisturizer this morning because I knew you were coming, and my skin was dry from flying but to be honest I never took care of my skin when I was growing up as a young adult, I never really cared until I started to see the effects of the negligence.
I grew up in the South, outside of Atlanta and in the 80's SPF became a thing but, I can remember going on vacation with my parents and get severely sunburned as a child. And I just loved getting sun, I'm obsessed with Brazil and I got a lot of sun damage there! So, I try to be more aware of that now and I preach wearing SPF but I'm very minimal.
In general, what are the products that can't be missing from your kit?
_______________
Lashes are very important to me. You know they always say, "the eyes are the windows to the soul"? I'm so crazy about mascaras, I usually let my assistant do everything but then I always have to do the mascara because it has to be perfect and it has to be done in a certain way and if it's not done perfectly I can't look at those lashes (laugh). That's one of the places where I spend the most time, and I think that if you have beautiful perfect lashes you don't even need to wear makeup.
I want to get the mascara very close to the root of the lashes and building the volume of the lashes and be fuller at the root and then kind of tapering off. Usually, with most people, I like to go heavier on the root and have wispier tips.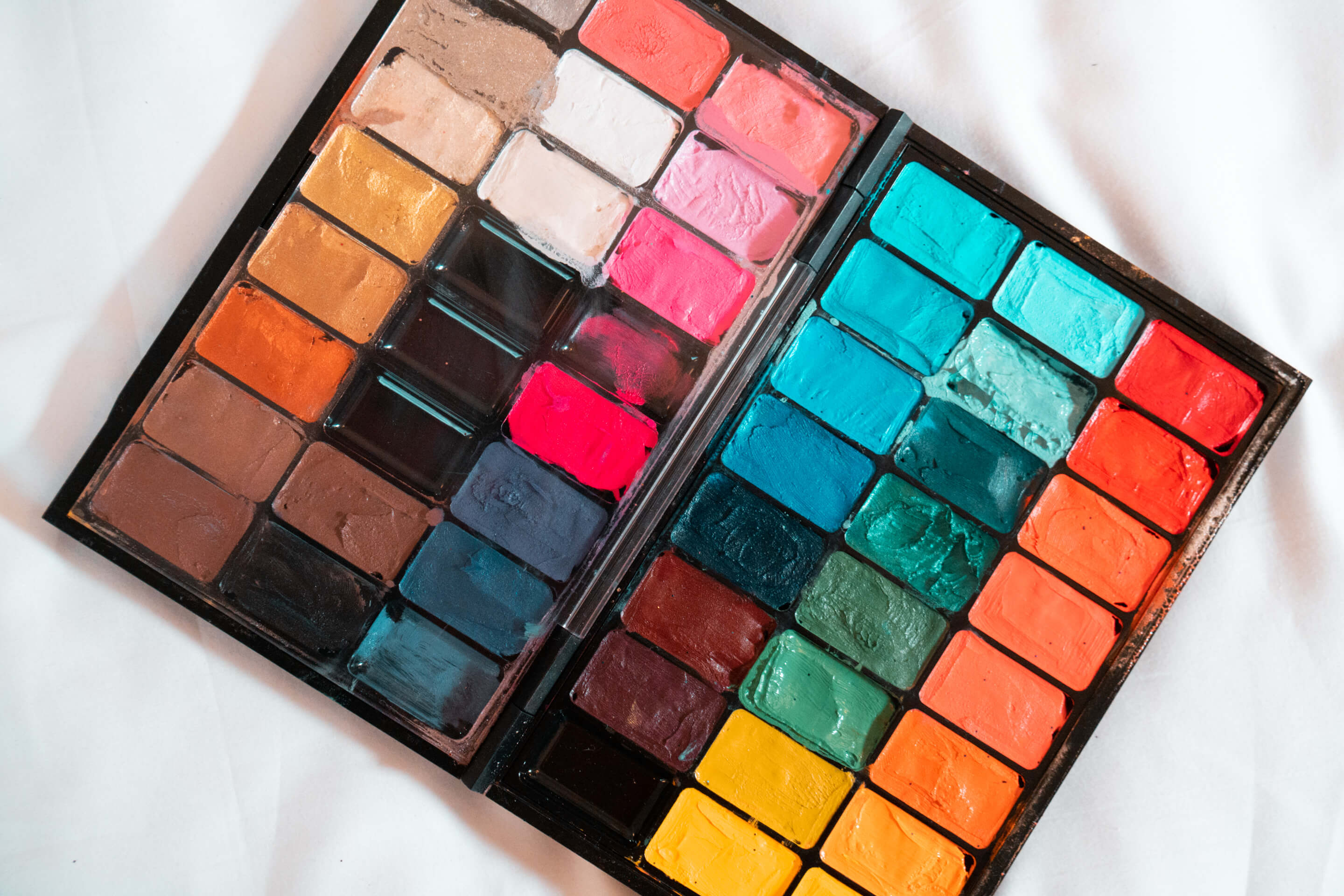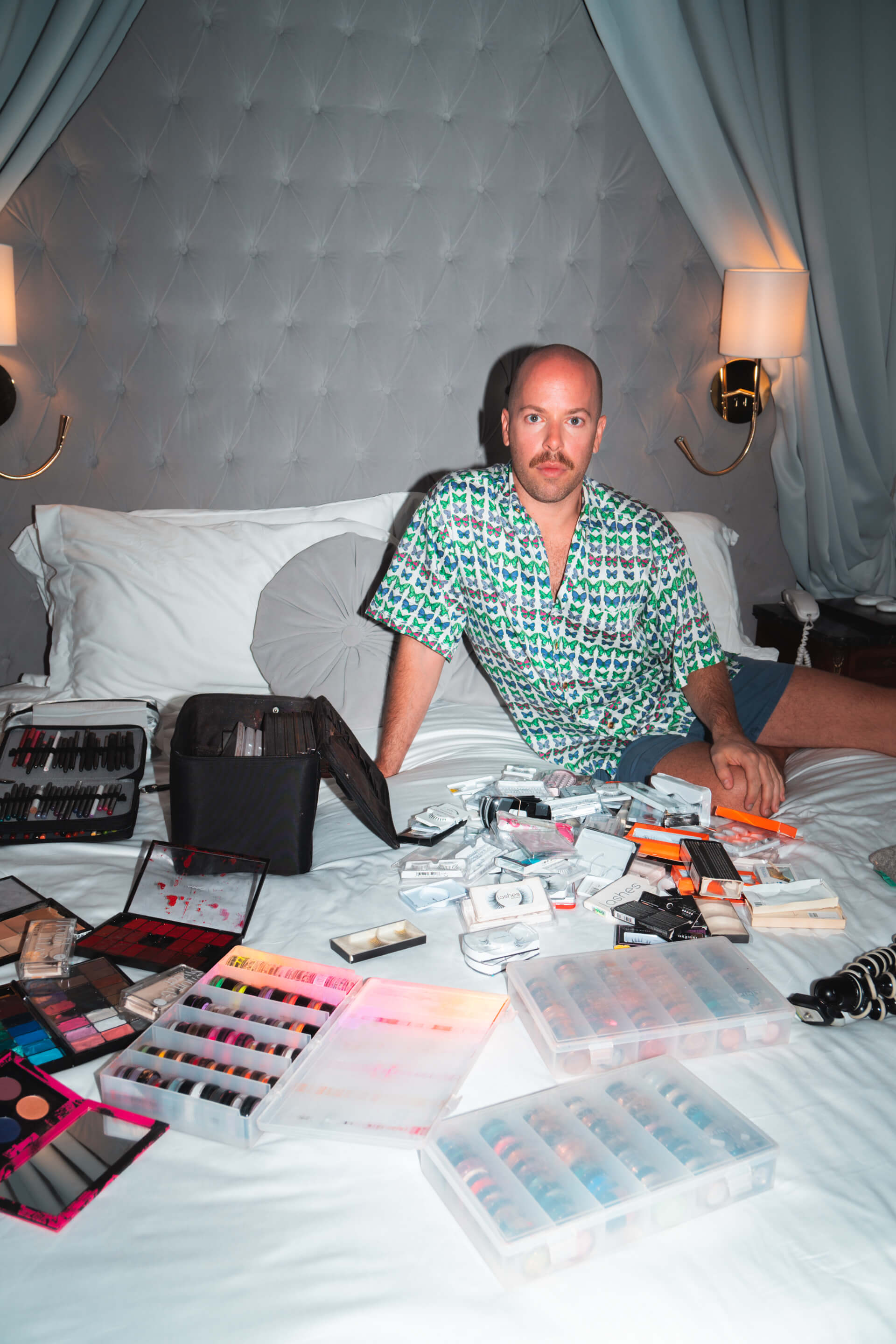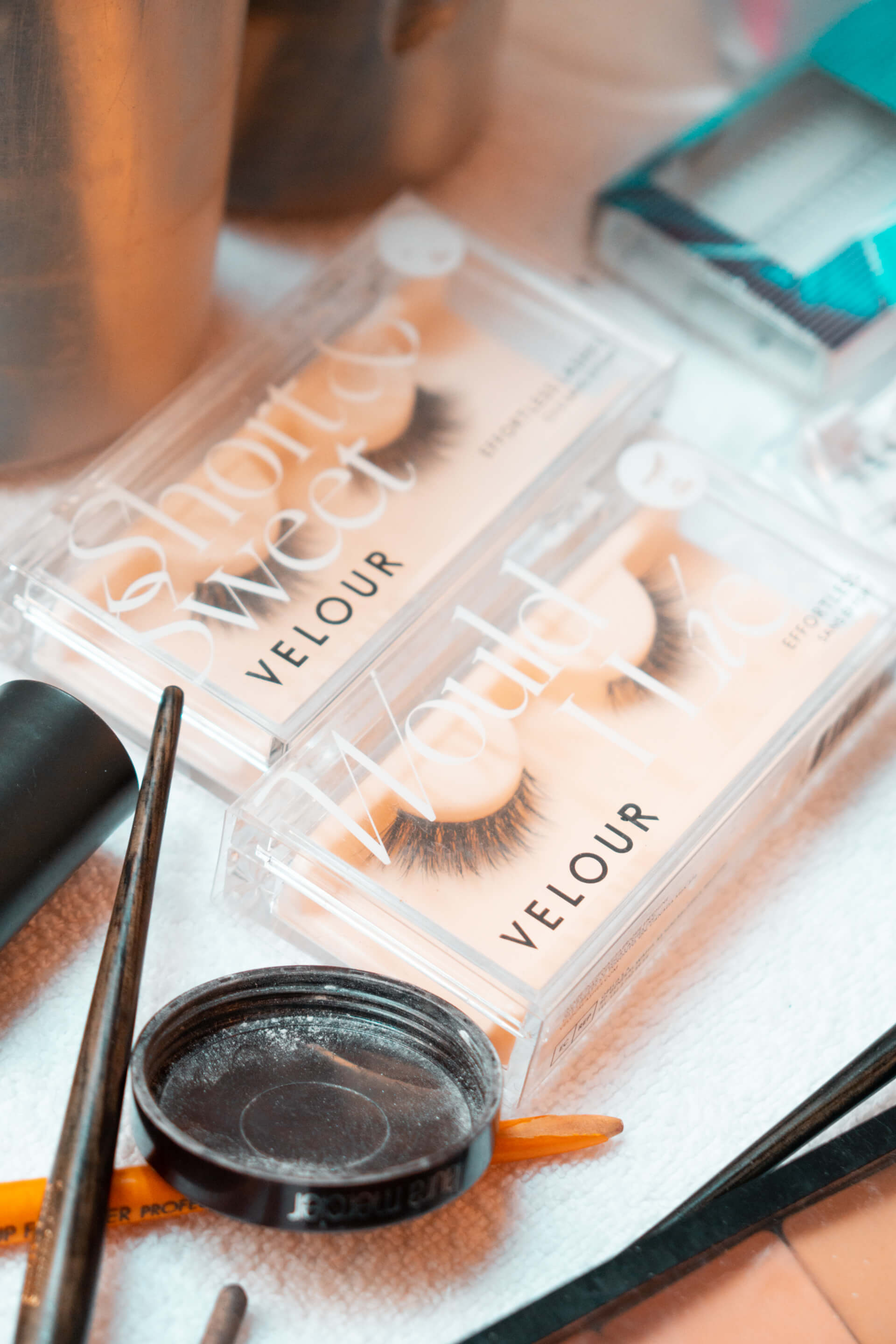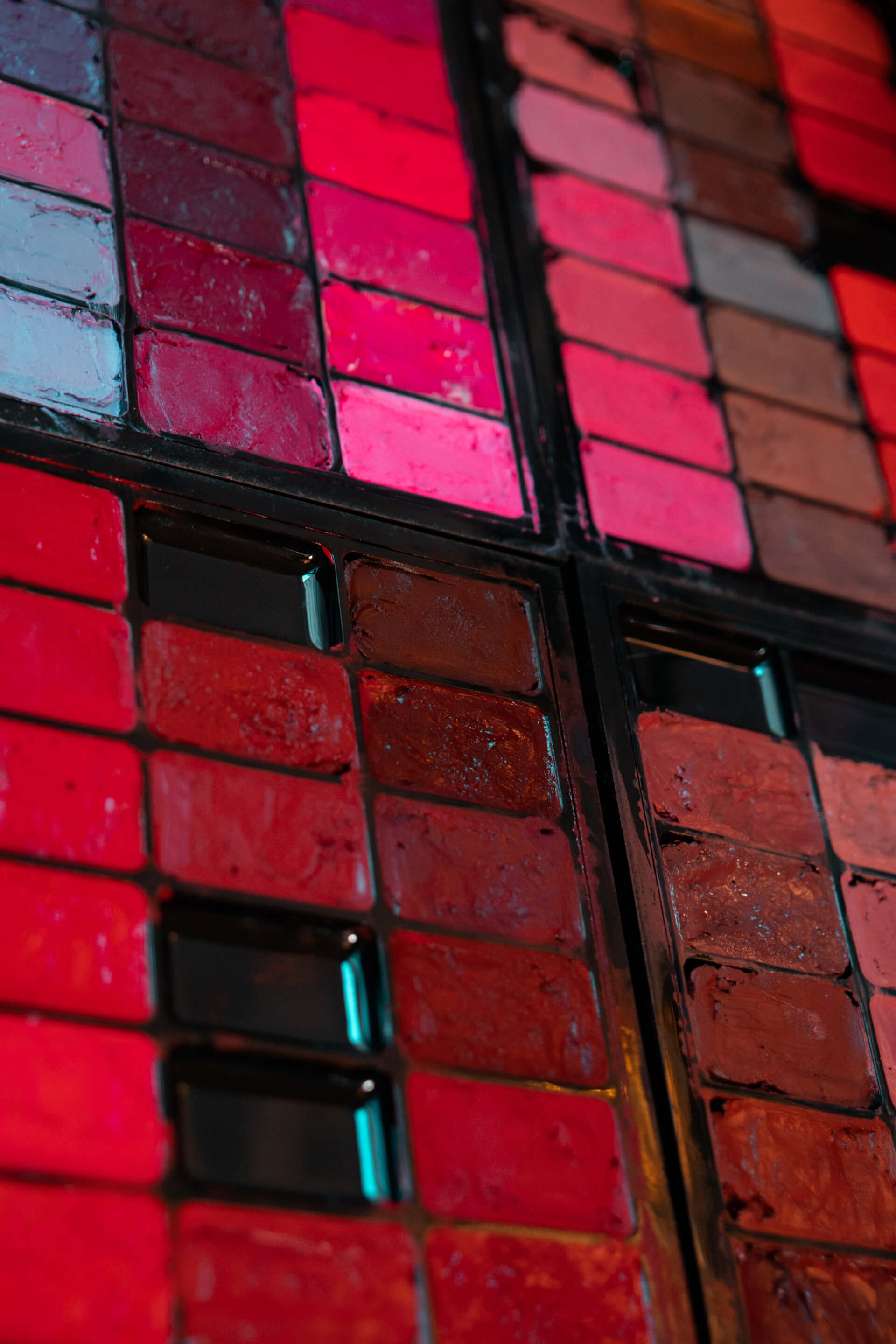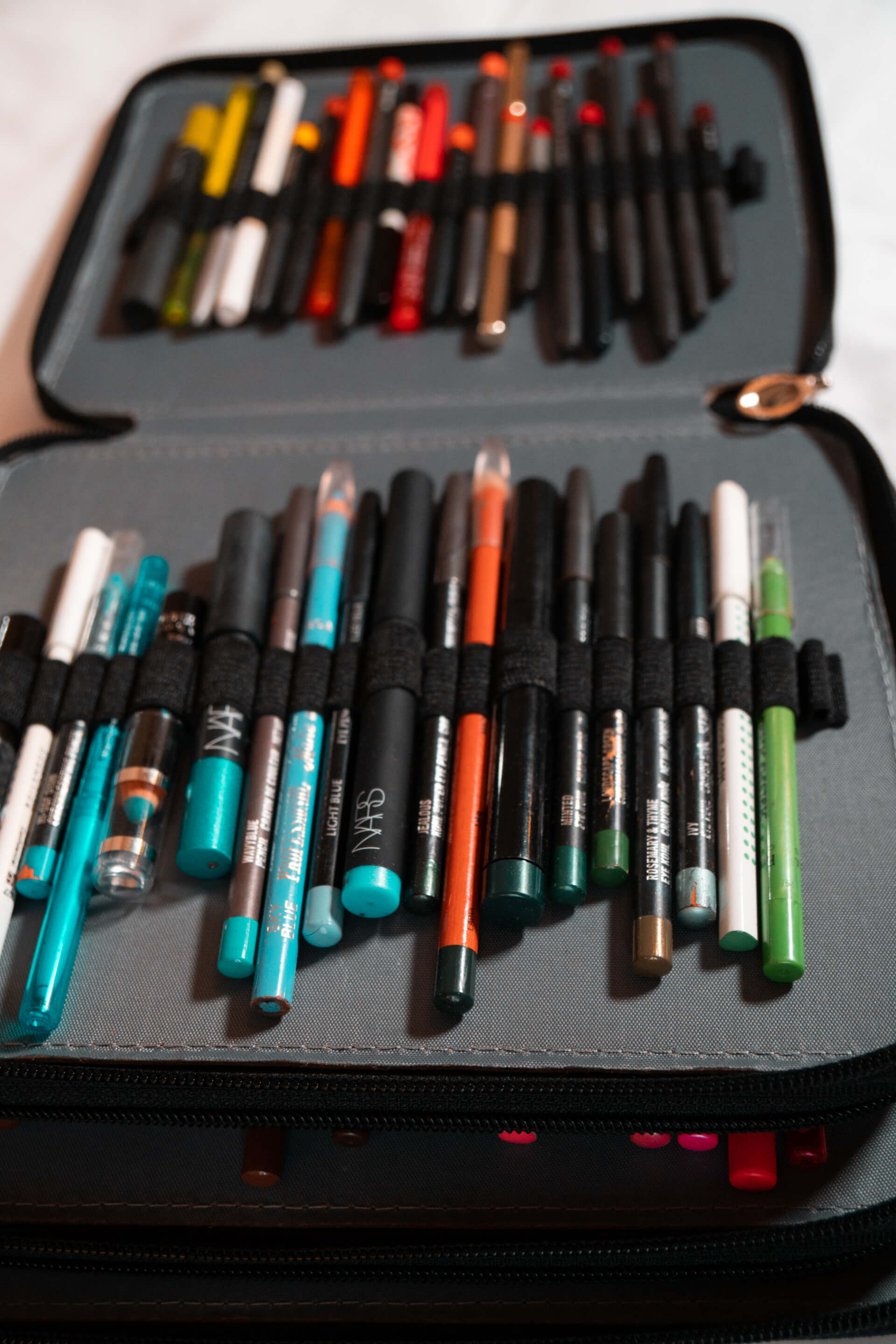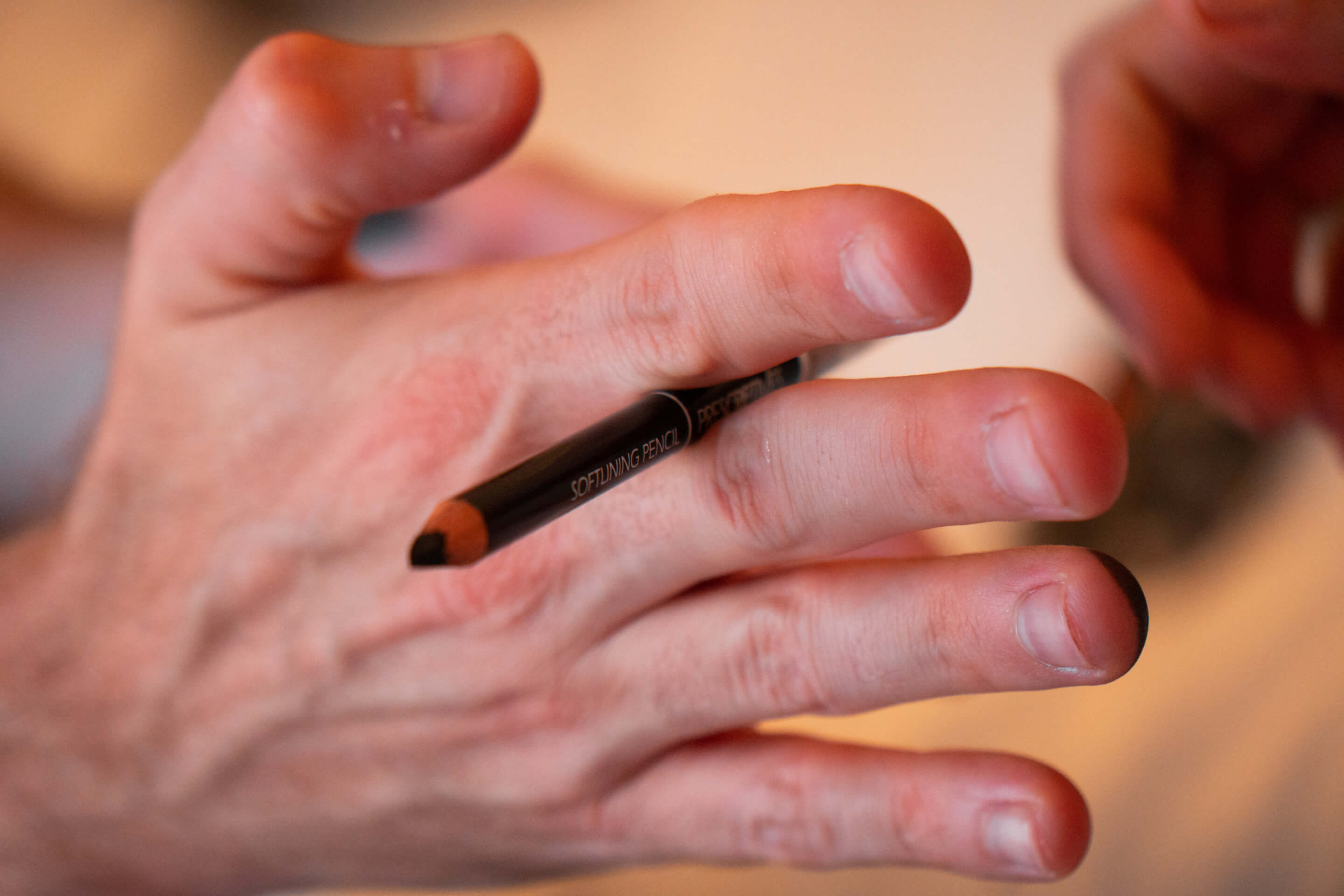 So, what are your holy grails mascaras?
_______________
I don't buy expensive mascaras because I go through them so fast, so I feel it's a little bit of a waste. I like the Colossal Lash by Maybelline because is very long-wearing and very black, the formula is very good and even the non-water proof formula wears very well. As a makeup artist, I usually like something that is long-wearing and doesn't smudge. But sometimes it's a little bit hard to remove.
So, for Scarlett, I switched for the Voluminous by L'Oréal, so black and cheap! I've used it for 10 years.
What's your beauty motto? 
_______________
My beauty motto I would say is to always be respectful of a woman's natural beauty.
You can't live without…
In my gear, I would say I can't live without eyebrows, mascara and highlighter. And when I say highlighter I say cream highlighter.
Which is the highlighter you use the most on Scarlett? She always has such a glowy base!
_______________
I use the highlighter by Pat McGrath, who I used to assist, the Skin Fetish. This is super creamy, it doesn't look like a powder highlighter, this almost looks like dewy skin.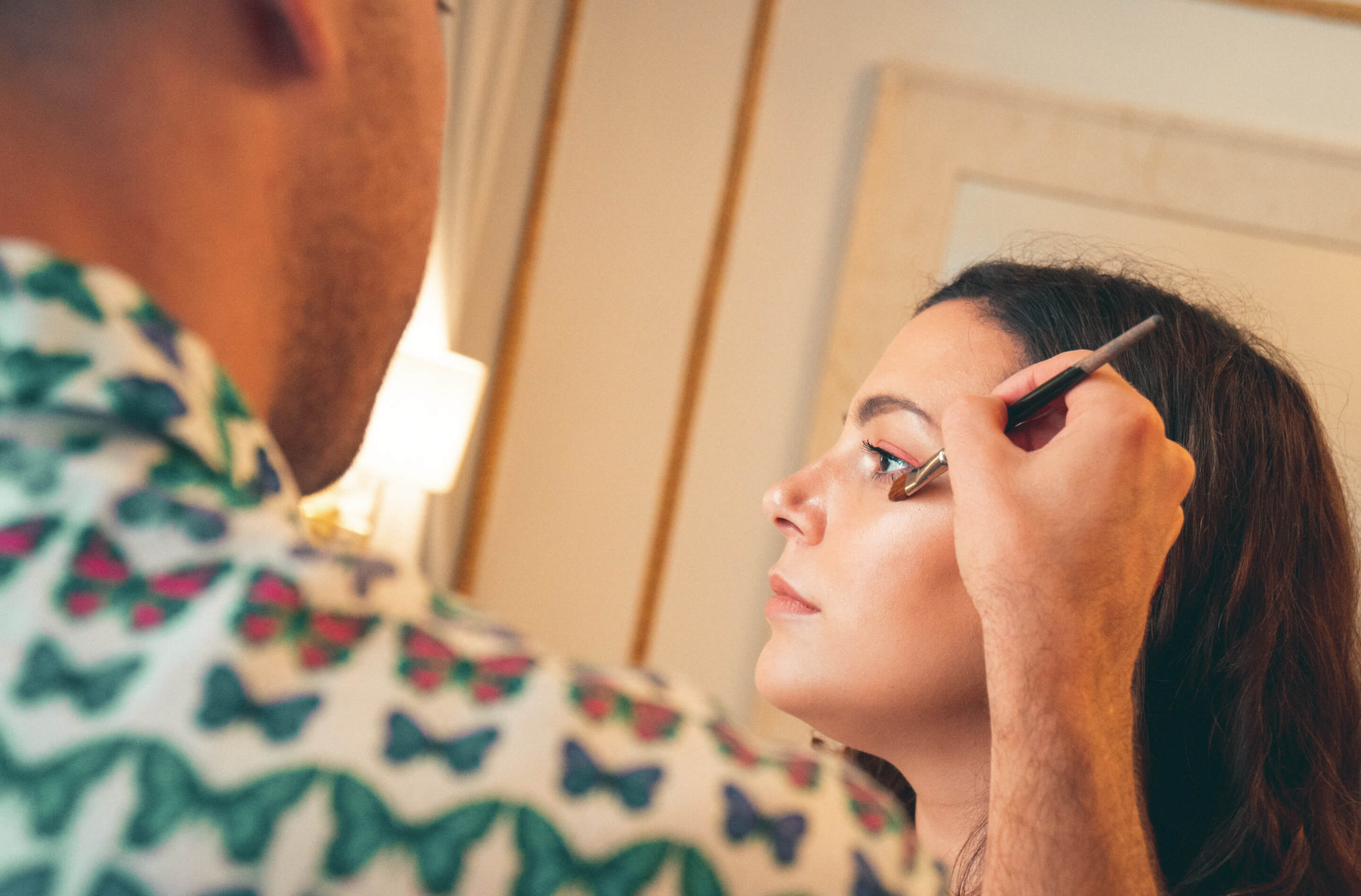 Eyebrows
Mascara
Highlighter
I kind of layer it highlighting and then I blend it all together and that's what gives that super glowy look. I don't take it all the way to the tip of the nose because I don't want you to have like a shiny ball on the nose, it's more on the bridge.
I like to highlight in a way that is like a reverse contour, so you can highlight the bridge of the nose and you don't have to contour.
And then Gucci Westman highlighter! I mean the packaging feels so chic and it has this like violet pink kind of reflects. It's a little bit glowier and it has a little iridescence. This has been super popular recently.
"I say cream highlighter"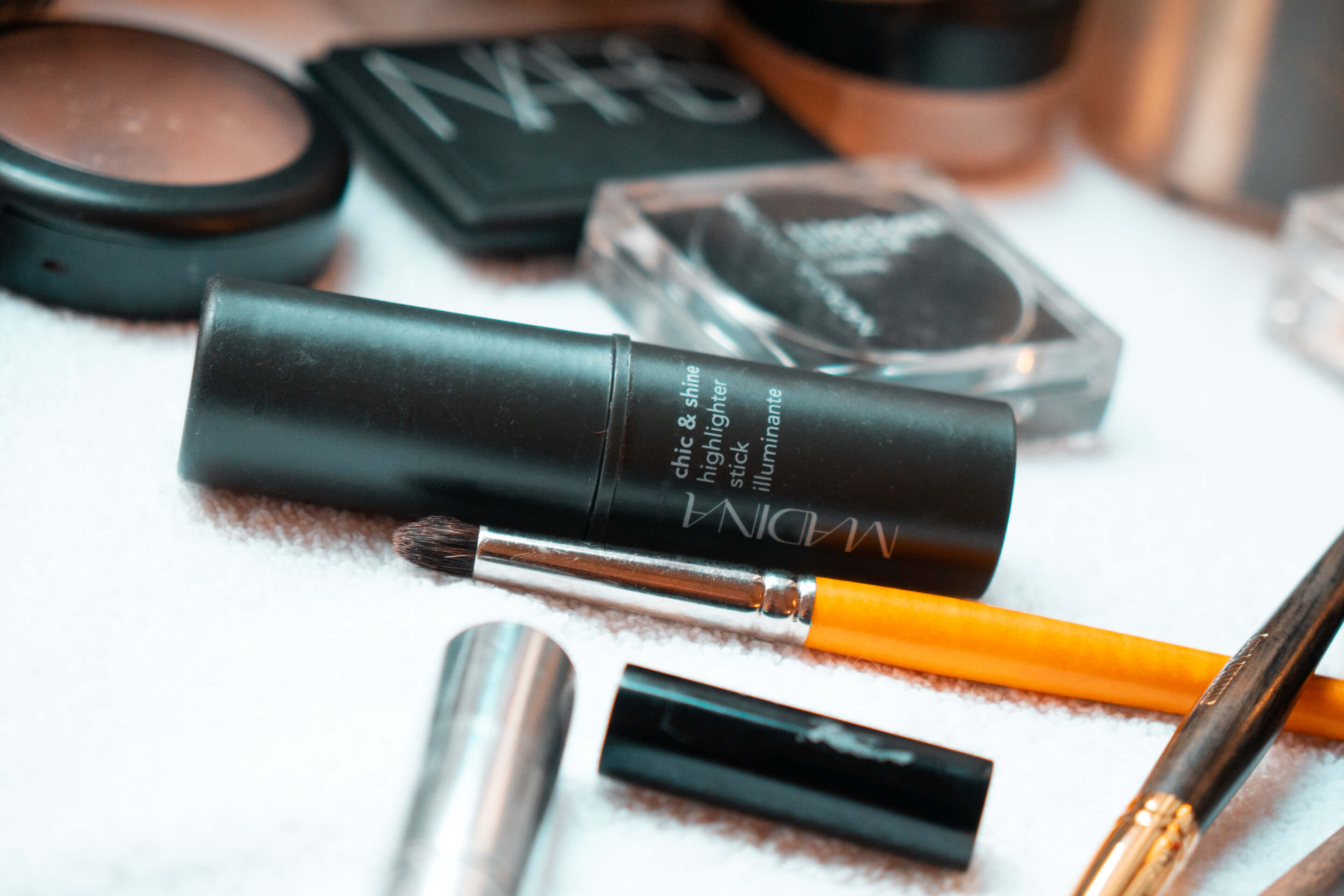 What was your first beauty product obsession? 
_______________
When I was very young in Atlanta, I was starting to go out to the club and I grew up in the suburb way out to the city, so for me turning 16 and getting my driver license meant freedom to go out and explore and do things I wasn't allowed to do where I grew up. My friends and I were going out to the Club, getting fake IDs, and then I sort of started experimenting with makeup, going out and dragging.
I think that growing up as a gay man, sometimes experimenting with drag and makeup it's part again of growing up and exploration, not even sexuality but just having fun and play dress up so I was just doing makeup on myself, not so good but it was a good exercise.
And I went to MAC Cosmetics at that time and the first makeup products I bought was Amber Lights eyeshadow, and a shimmer blue lipstick, of course, a full coverage pancake makeup.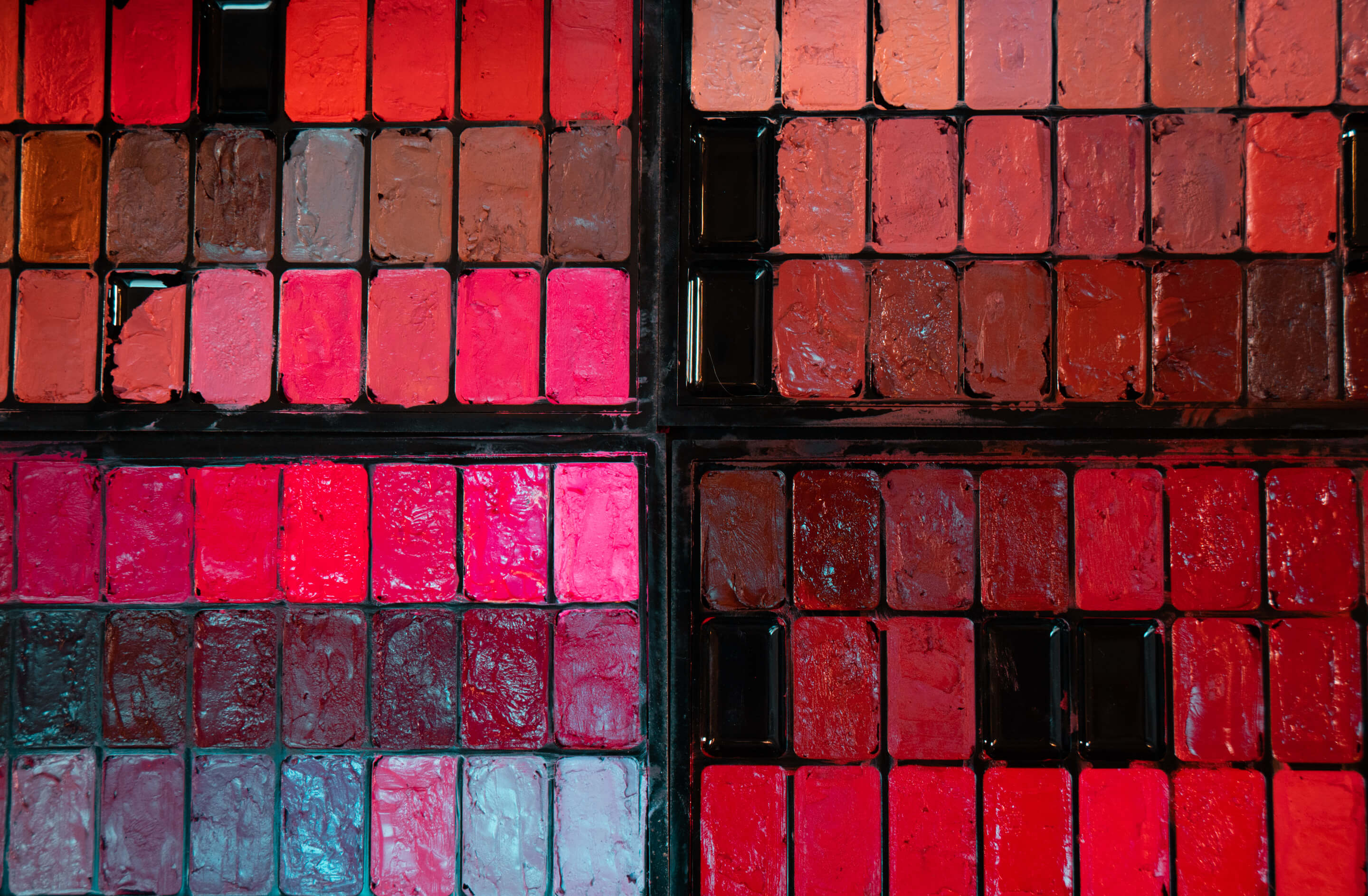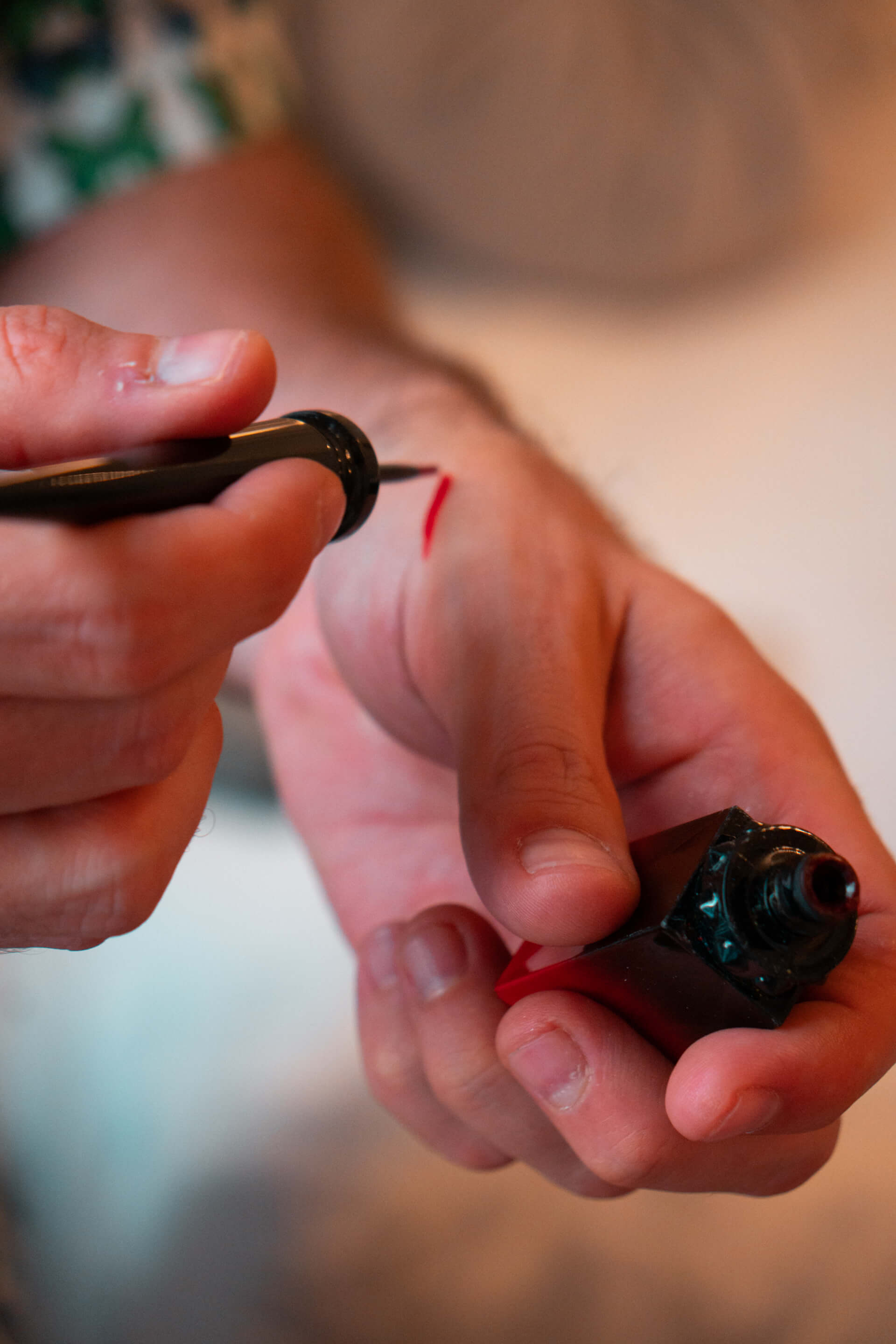 The product at the top of your wish list?
_______________
The Gucci Westman Atelier Foundation.
I also love anything that Pat is doing because I think she has brought great innovation. She is putting the best formulas on the market. The market is now saturated with cheap and shitty products.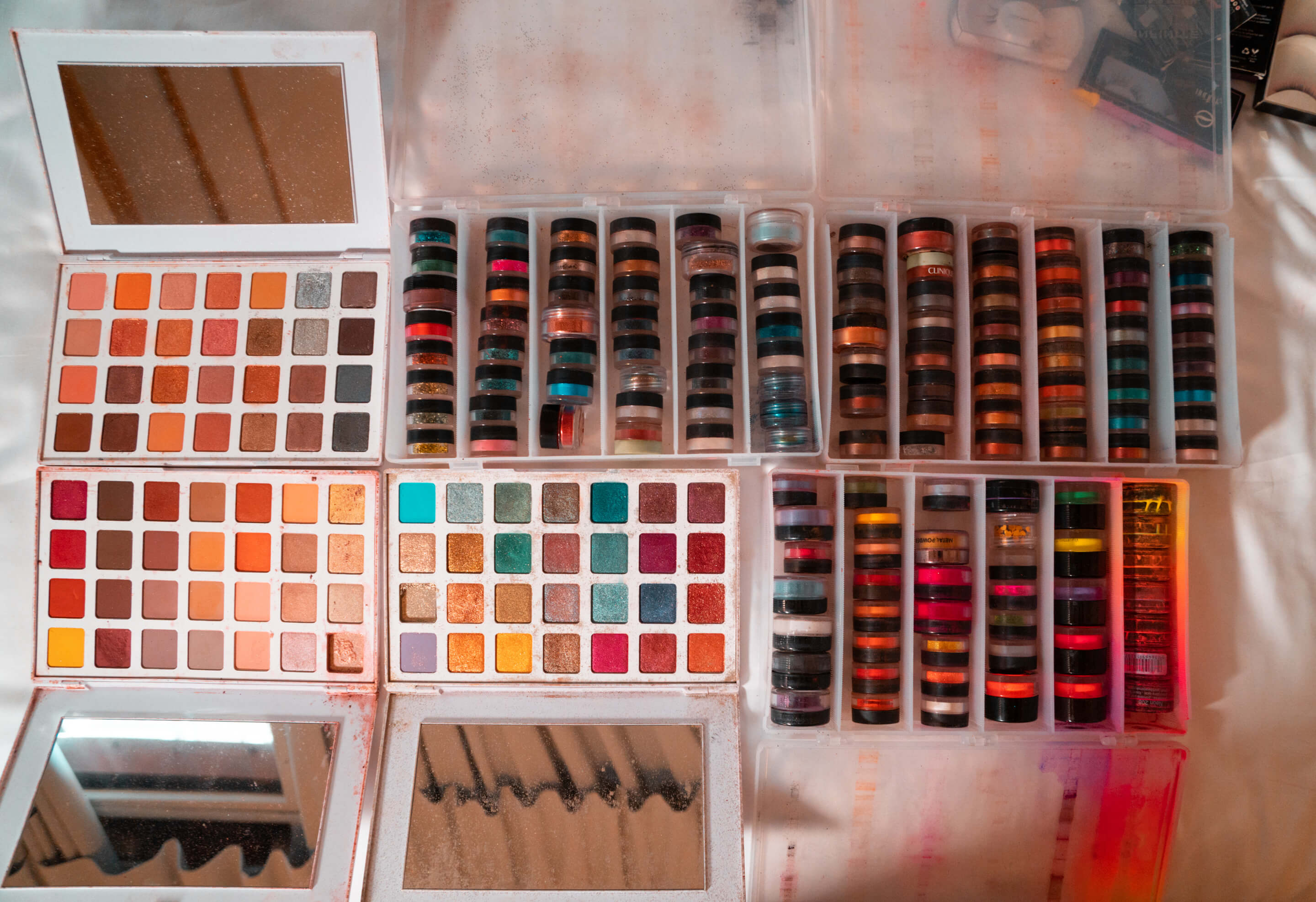 And…do you know Natasha Denona? Obsessed with her eyeshadows. It's a different formula than everybody else, it's divine.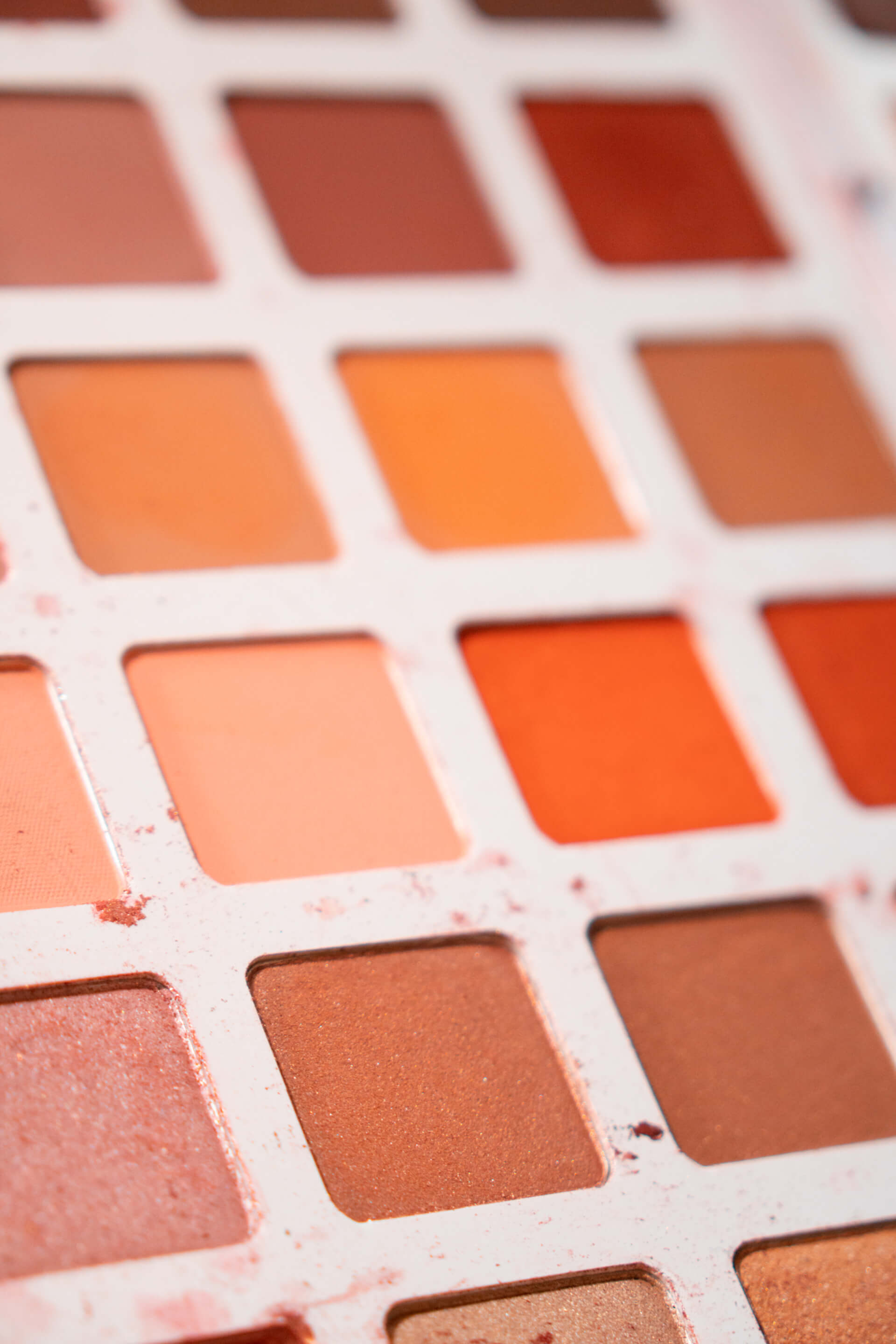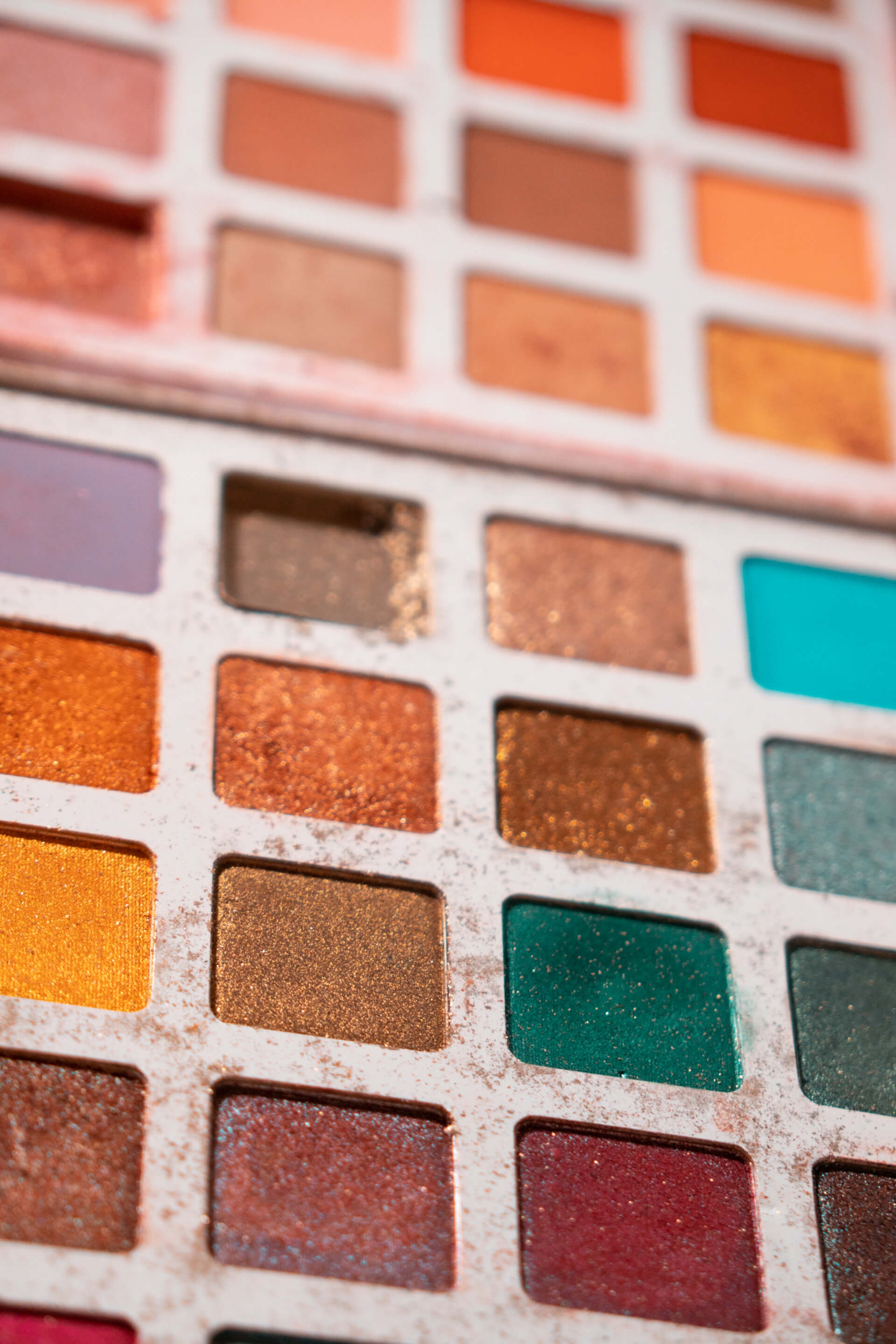 She is doing something different, with innovations and formulas.
I would like to see something maybe a little more in the middle, where any consumer can afford to buy something that's extremely high quality without being super expensive. That's something I would like to bring to the market. 
#Tip: But if you want to know what new products are coming out, you have to follow @trendmood1.
The beauty industry has been changing a lot in the last few years. What would you like to see in the future?
_______________
I think that what's great about what's going on right now it's that we are seeing a huge movement of inclusion in beauty and fashion with plus size girls on Vogue, on the cover of American Vogue. I think that what's important is that everyone gets a piece of the pie and everyone is included in a beauty, glamour or fashion moment: no matter who you are, what size you are, what color you are. There is an explosion also on gender acceptance.
I think it's interesting that it took a recording artist like Rihanna with Fenty Beauty to come out and to completely change the cosmetics industry. Now everyone is "coping" it.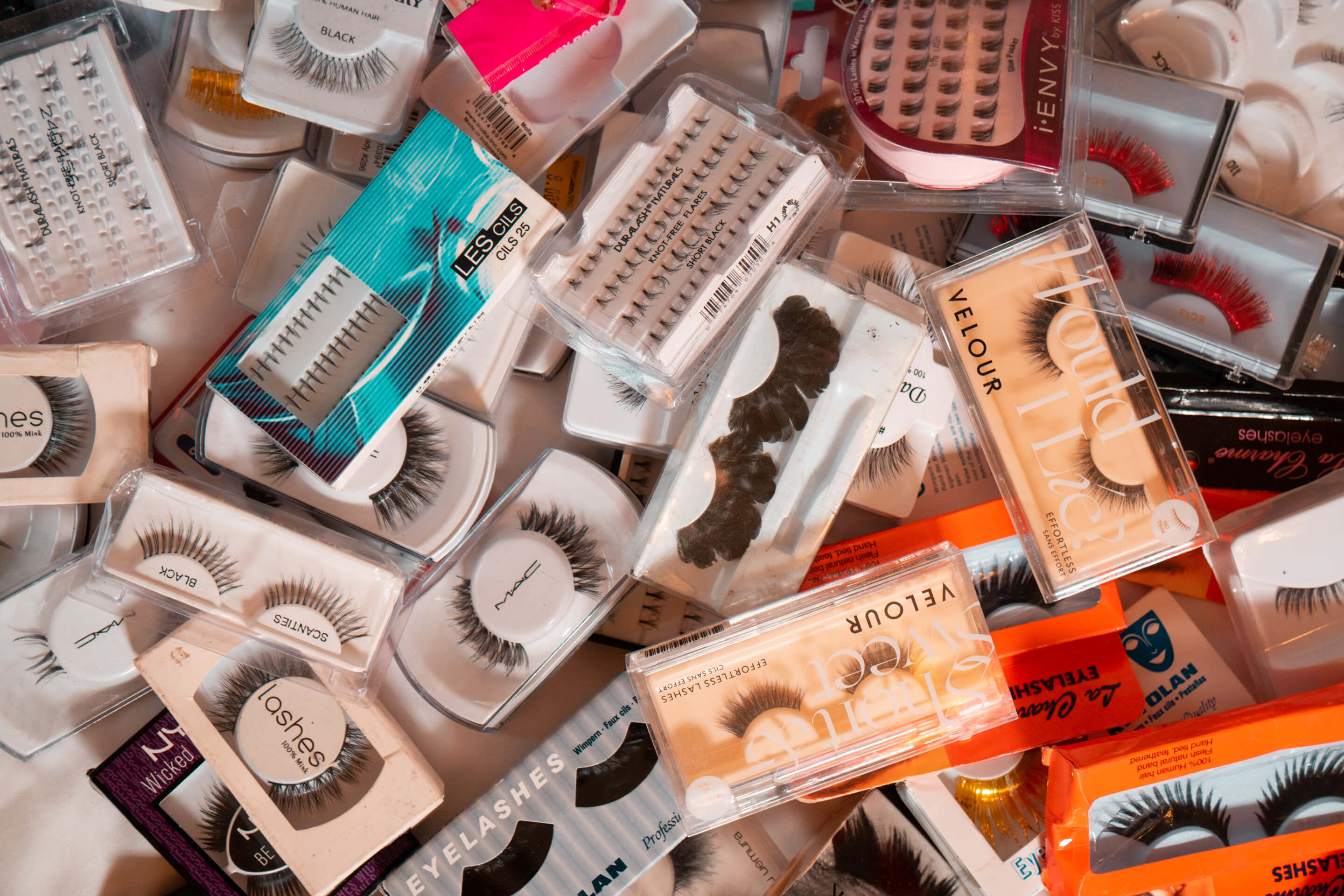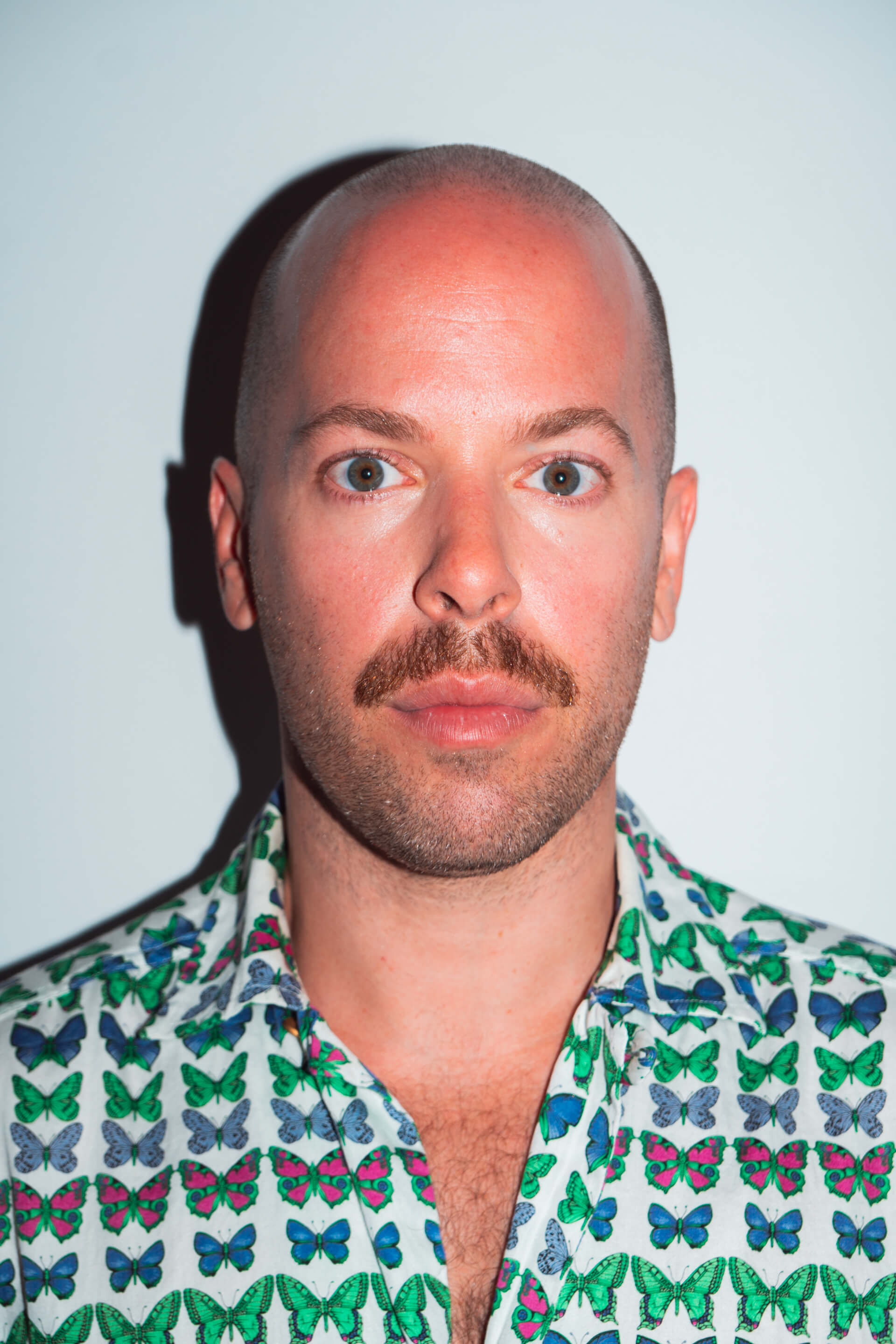 As a makeup professional, I think that is my duty to provide inclusion and to show in my makeup how I represent myself and my world of beauty.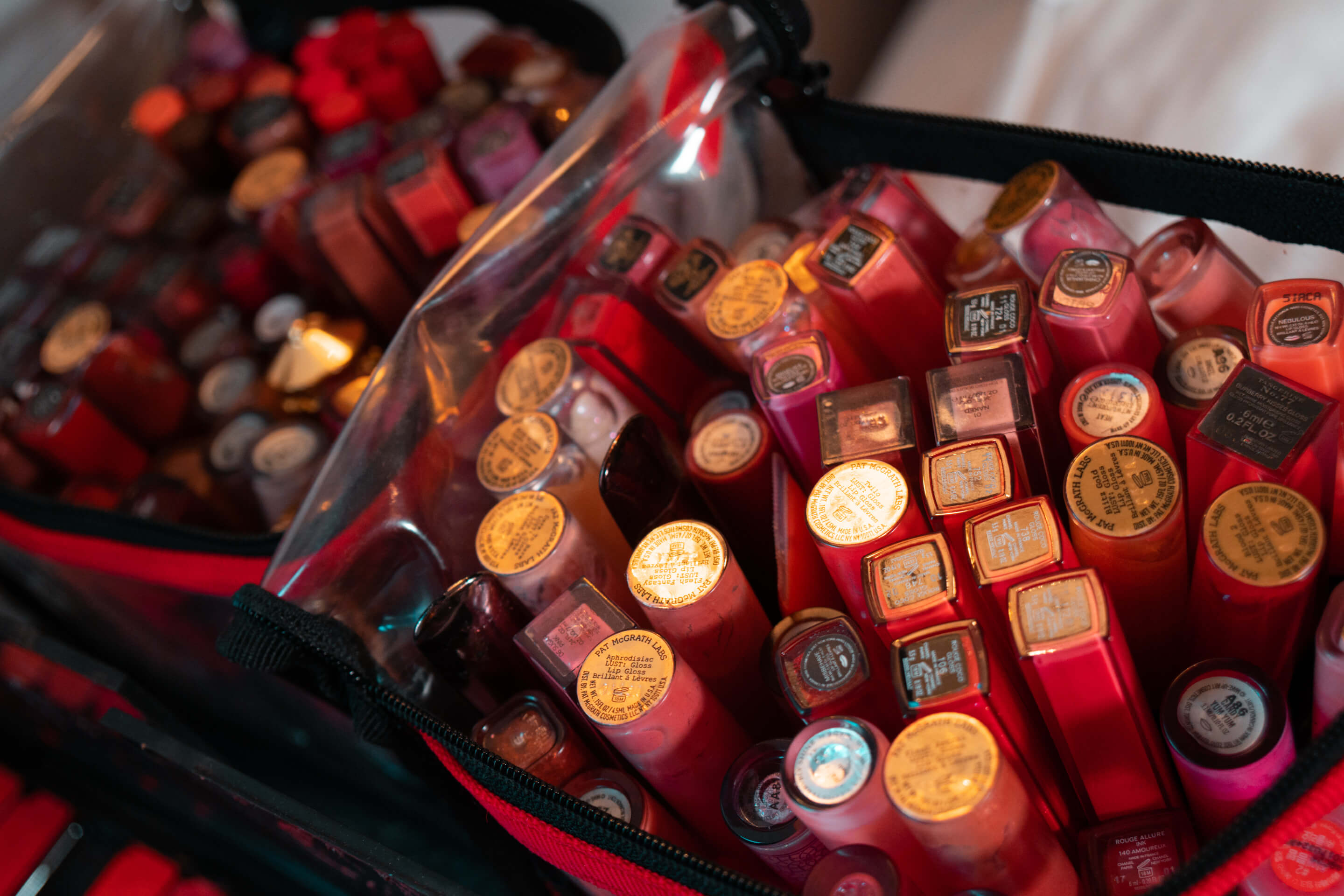 STEP 1: THE HIGHLIGHT THING
She comes with her skin done, I start brushing the eyebrows up, I do my highlighting thing, I frame the eyebrows in and I fill them, but I don't set them until the very end because I want to powder on top before setting them to place.
STEP 2: EYES AND LASHES
Once I have all my highlight in, then I start on the eye, I do the foundation to the end so it's very fresh. My Makeup style is to go heavy on the eyes and less on the mouth because usually, unless I'm going for something super glamorous, I don't always do a lot of eye makeup with a lip color, just because I think it's conflicting, to heavy and not believable.
For the brows? Anastasia Beverly Hills powders. I always overdo it and then I bring it in, or I can get in with my highlighter and fix it, you can kind of clean it up. And don't be afraid, it's makeup, it comes off if you don't like it. And I like to leave the front a little fuzzy and little softer.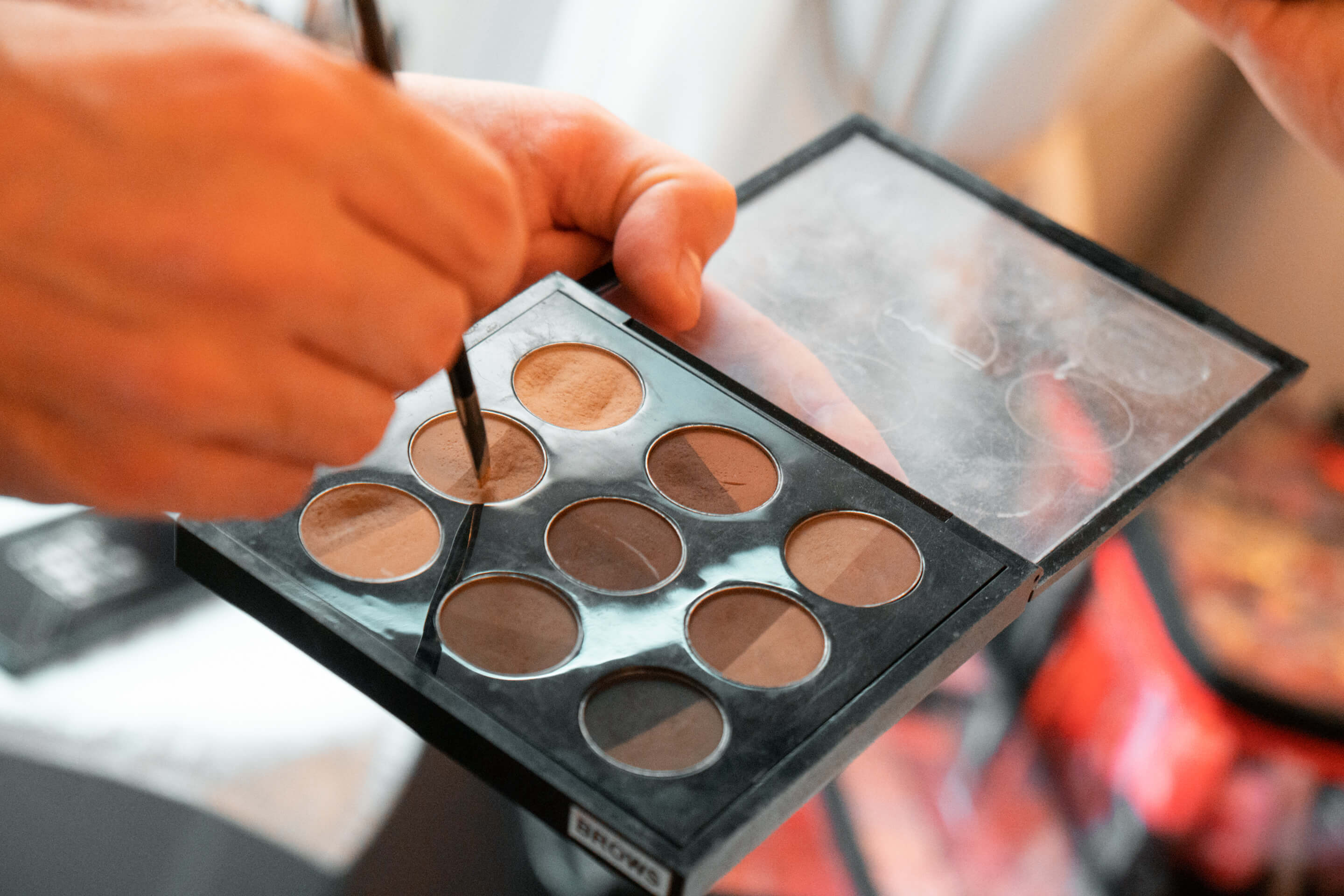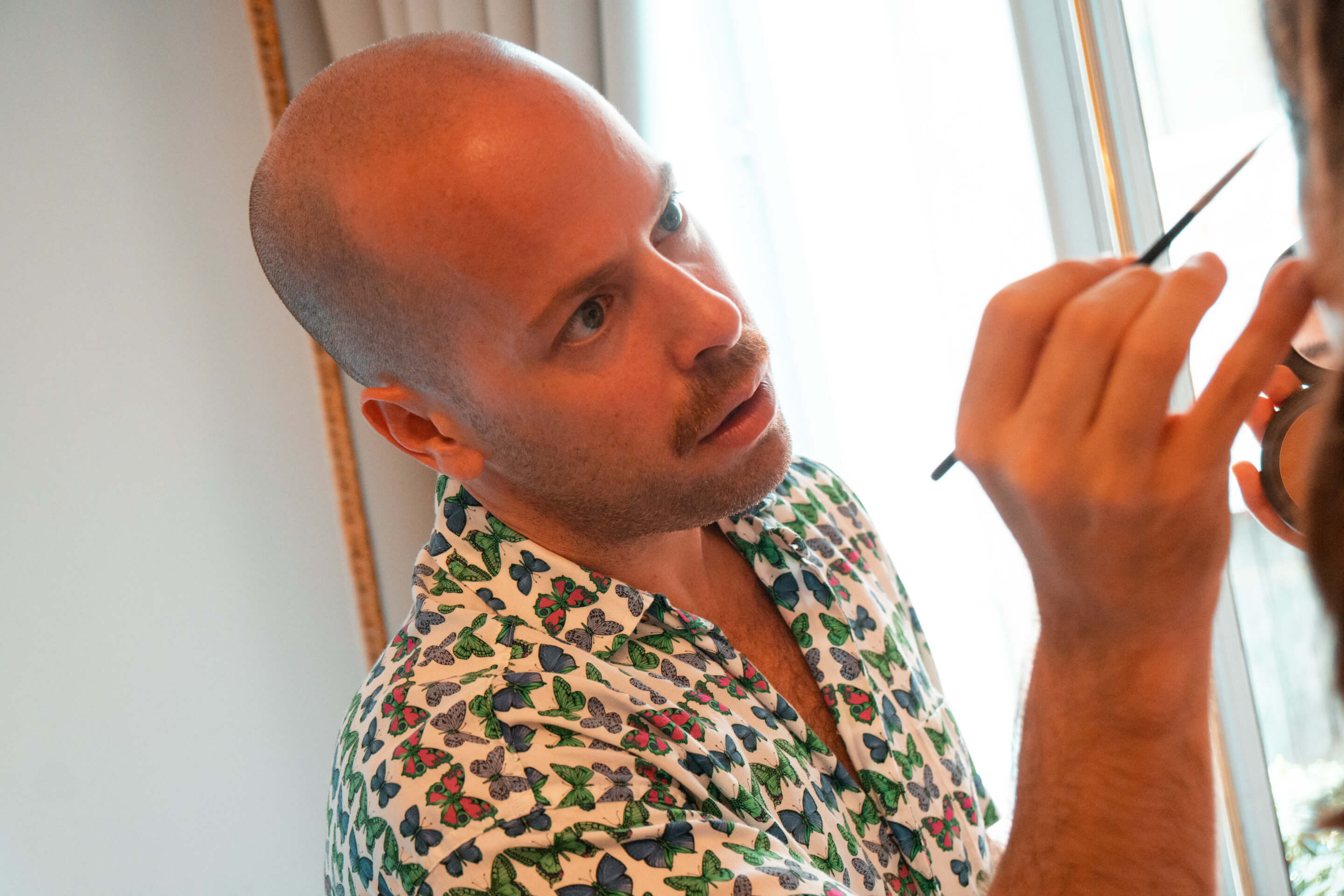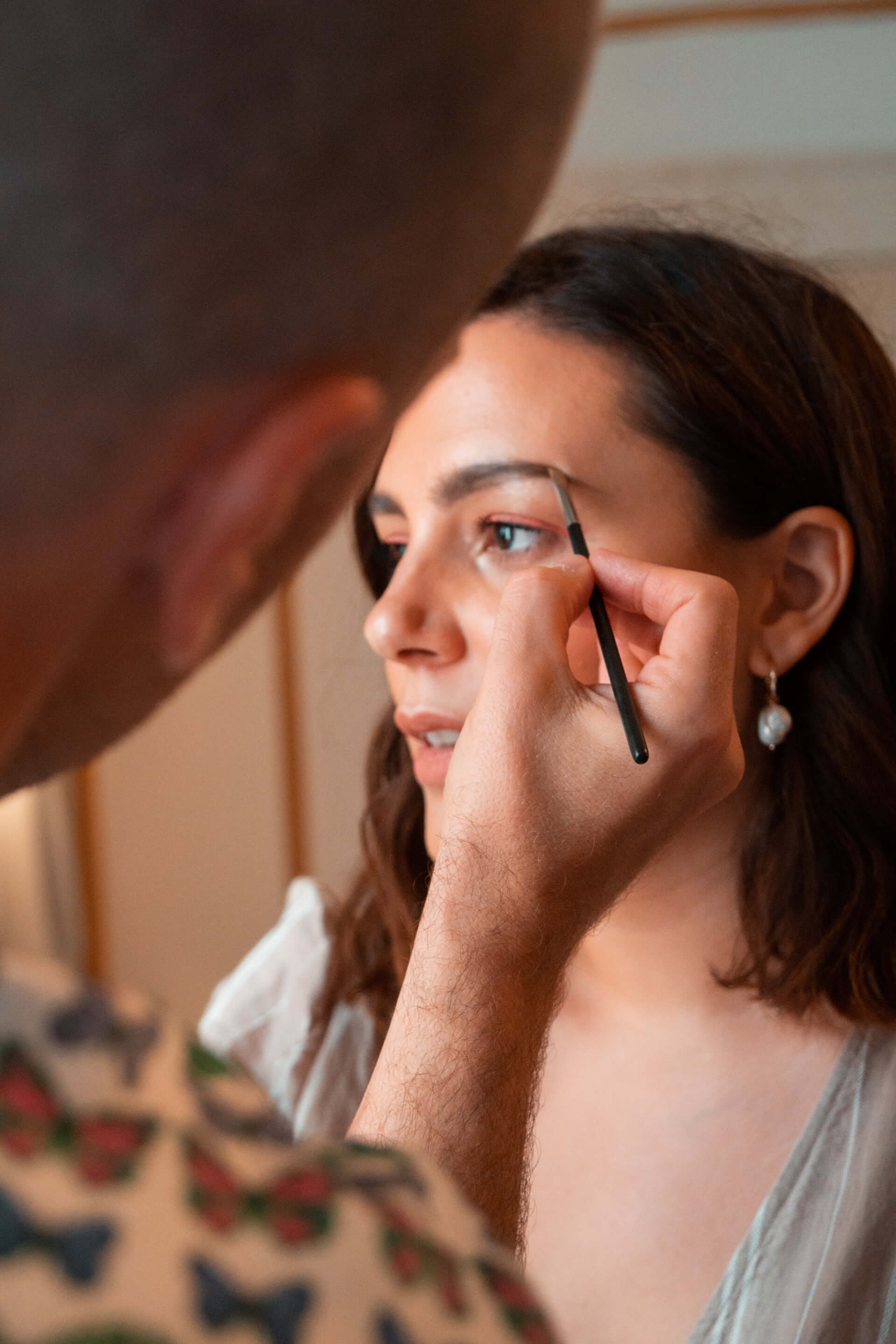 So usually I would go more dramatic on the eyes and a softer lip or a lip balm. So, because of that, I do the eyes first: eyeshadow, lashes etc. I was doing a much softer lash on her originally because of her eye shape. I feel like when the lash is too long it's too exaggerated and fake so for her I usually like a lash that is a little longer in the middle, so it makes appear the eyes a little bigger. These Velour Lashes are great because they are already pre-trimmed, and they look very natural on and super wispy at the end. And never take the mascara all the way to the tip, I just kind of blend in the roots and kind of leave the end wispy. If I want to do something crazy, I'll do some individual lashes on the bottom, just to make it more dramatic.
STEP 3: THE SKIN
Then I do my skin. I don't ever use a liquid foundation to be honest because I feel it looks too heavy, so what I do is to use the Laura Mercier Secret Concealer, which has a natural matte effect. For a dewier finish, I use Kett Cosmetics.
I use a little fluffy eyeshadow brush and I just kind of go and I buff on the skin where I want to take out color like redness and then I leave everything else totally natural.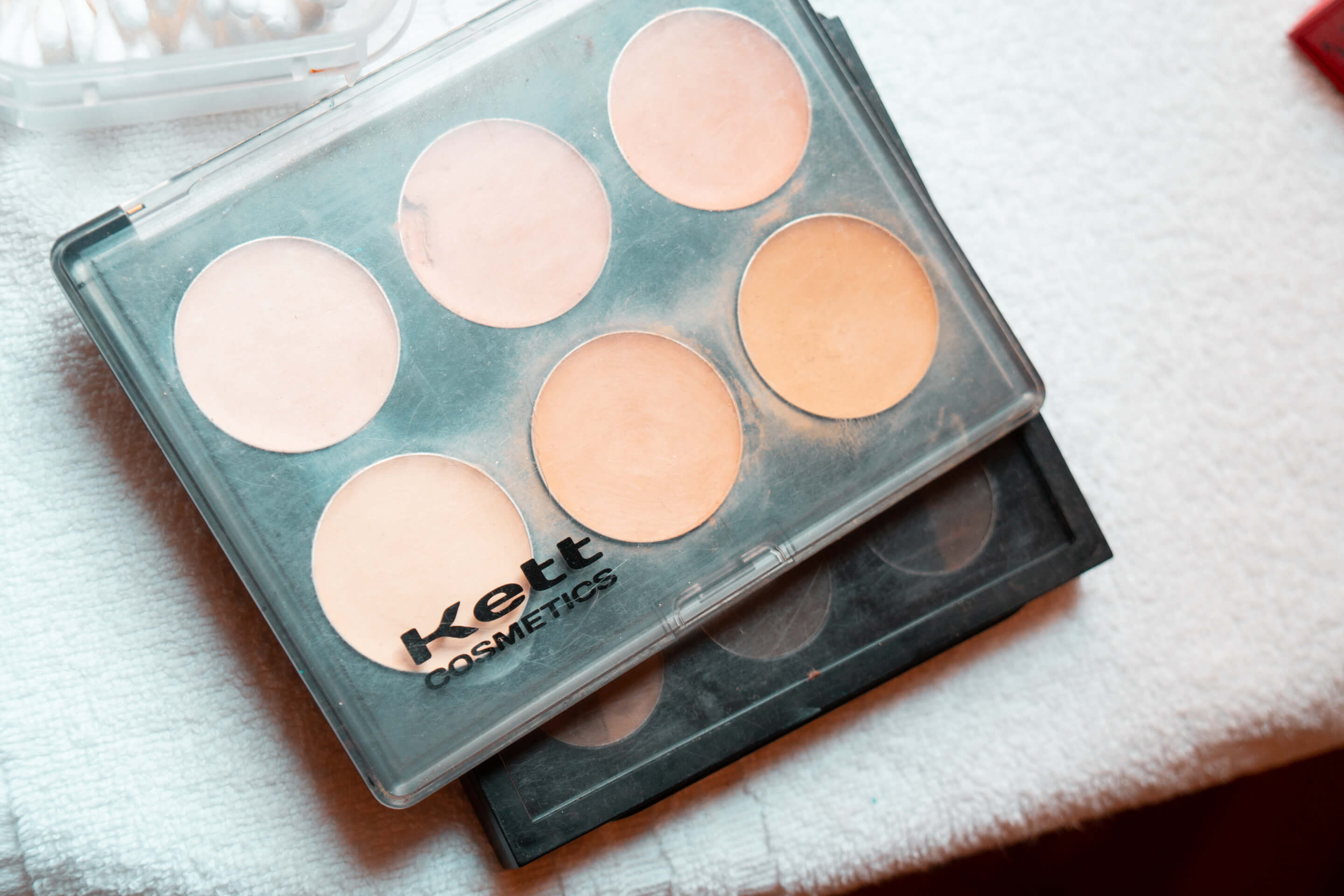 The powder I use is the translucent setting powder by Laura Mercier with a small and soft brush, a very light application. An that's what keeps skin believable.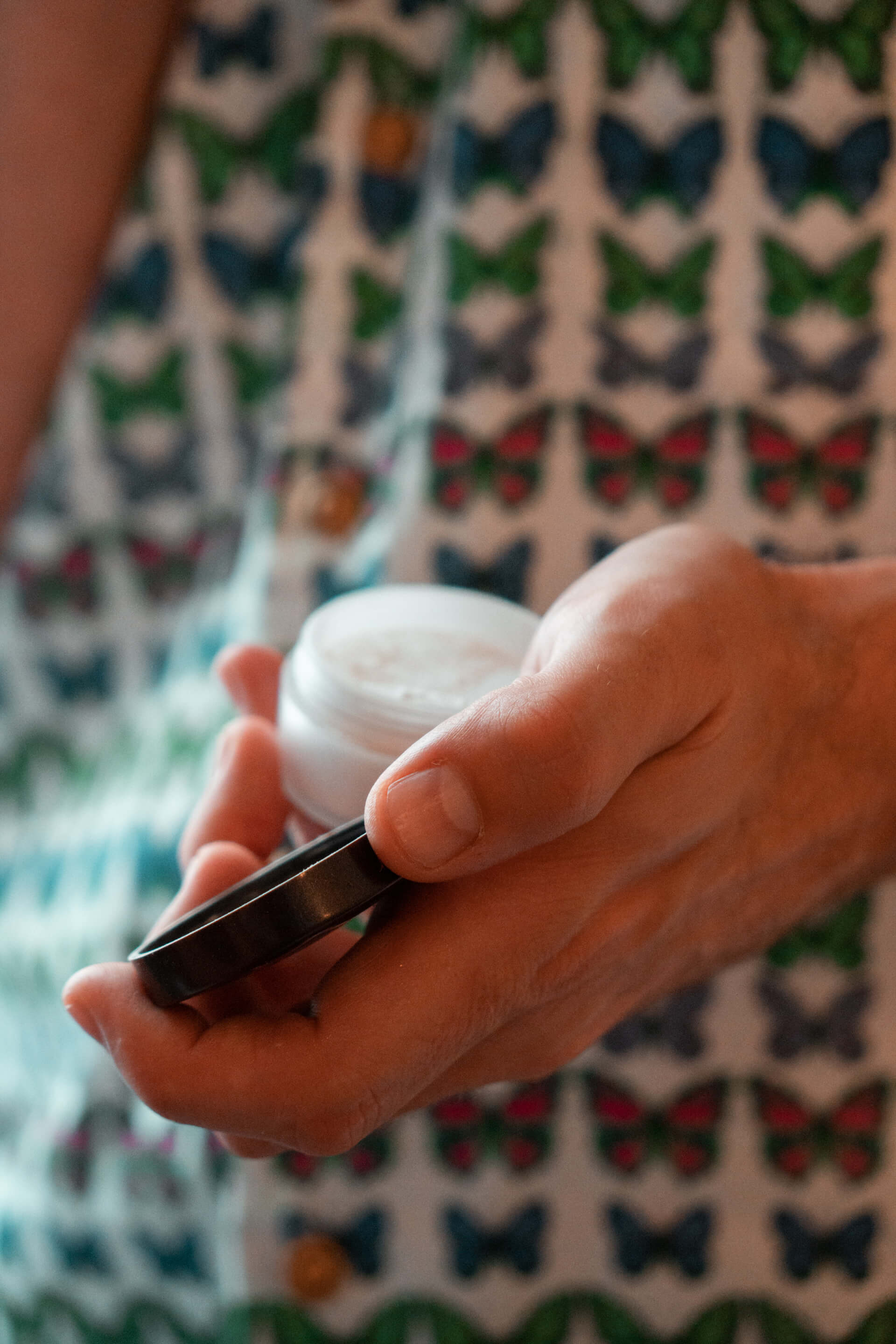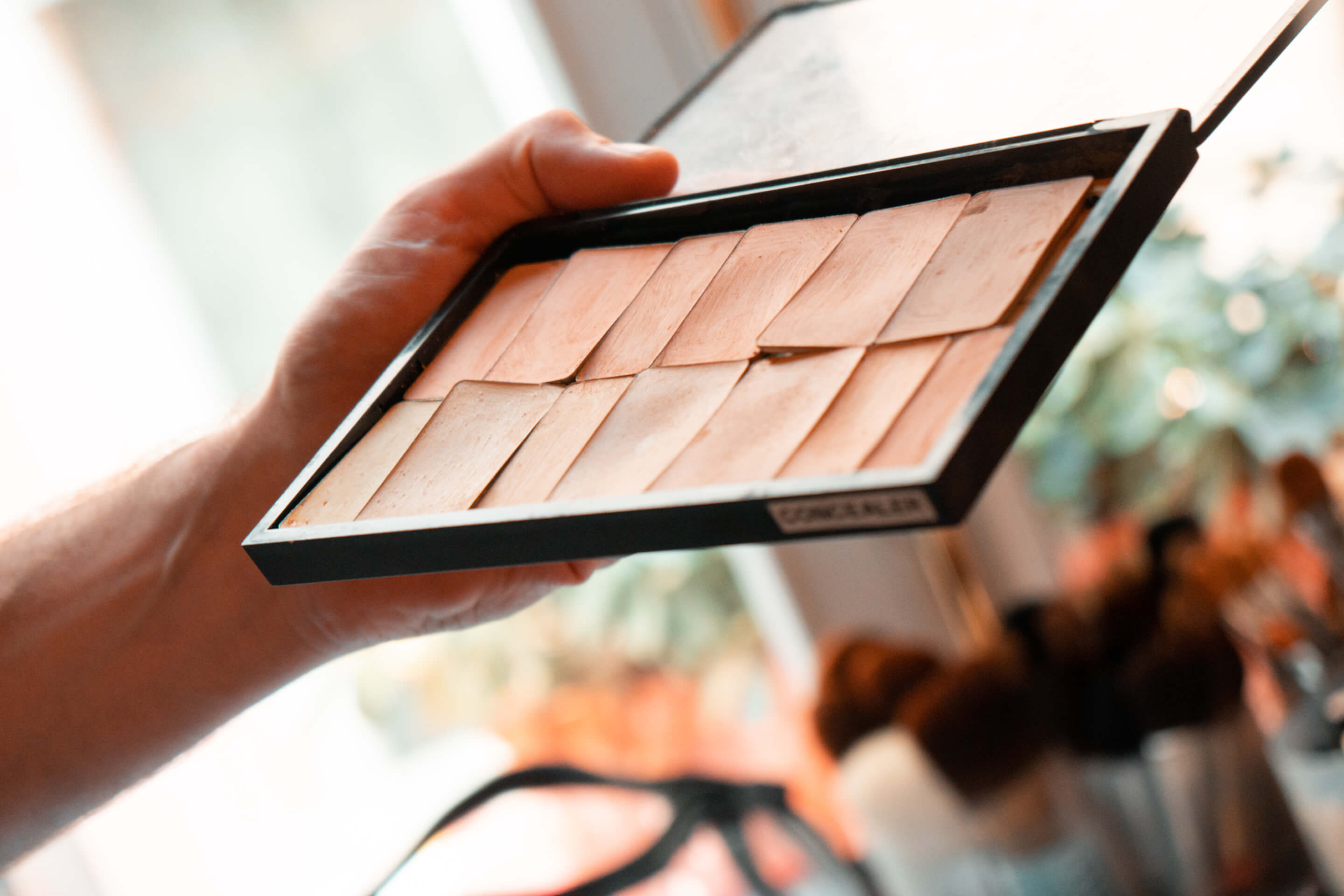 And then for the under-eye, I like the Givenchy Mister Light. I like this because it never looks heavy. For me, the Touche Éclat looks too powdery and dry. And normally I do a triangle all the way down and sometimes I blend it all round to highlight a little bit. It's natural and radiant. Sometimes I don't even set it with powder because I love the way it looks.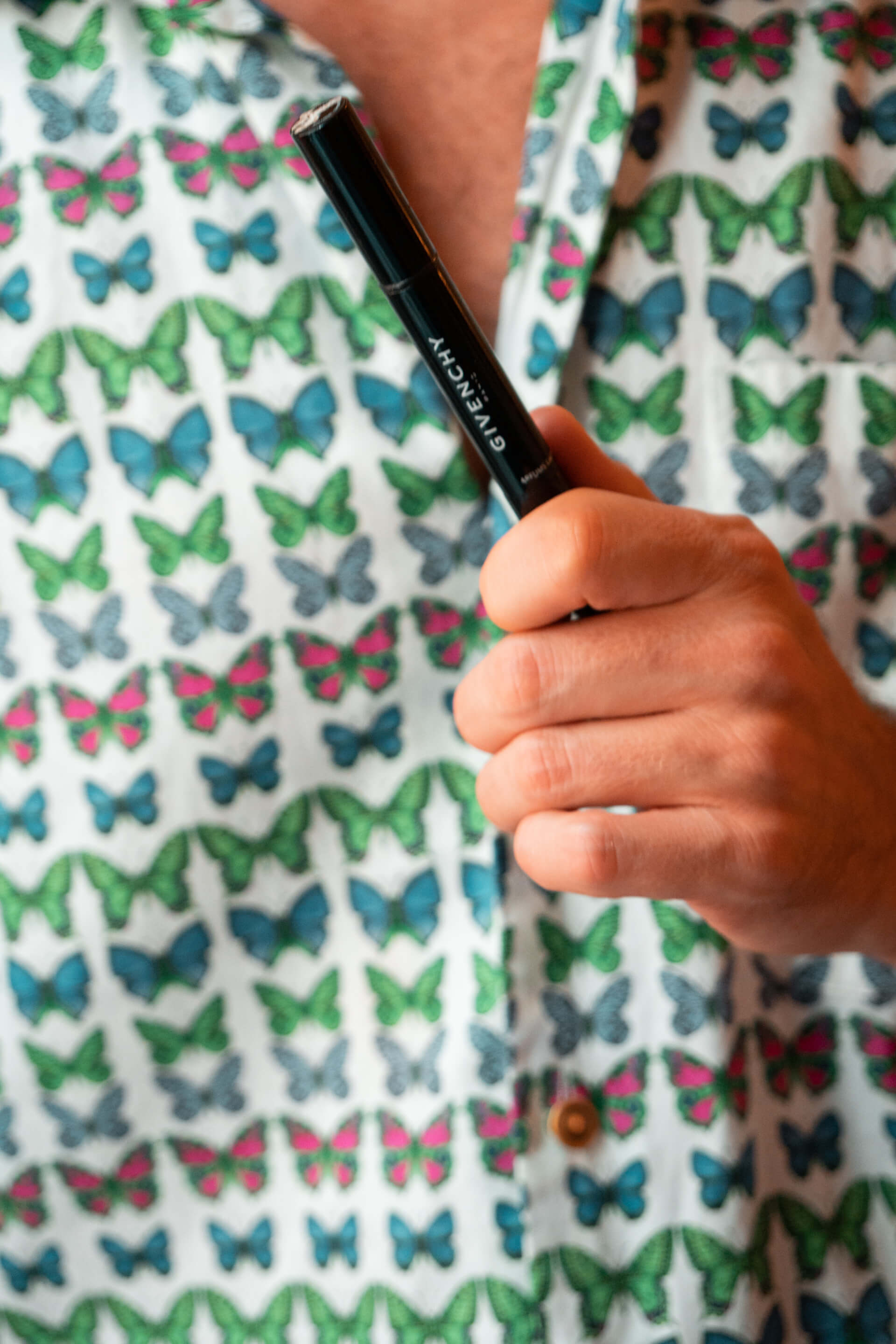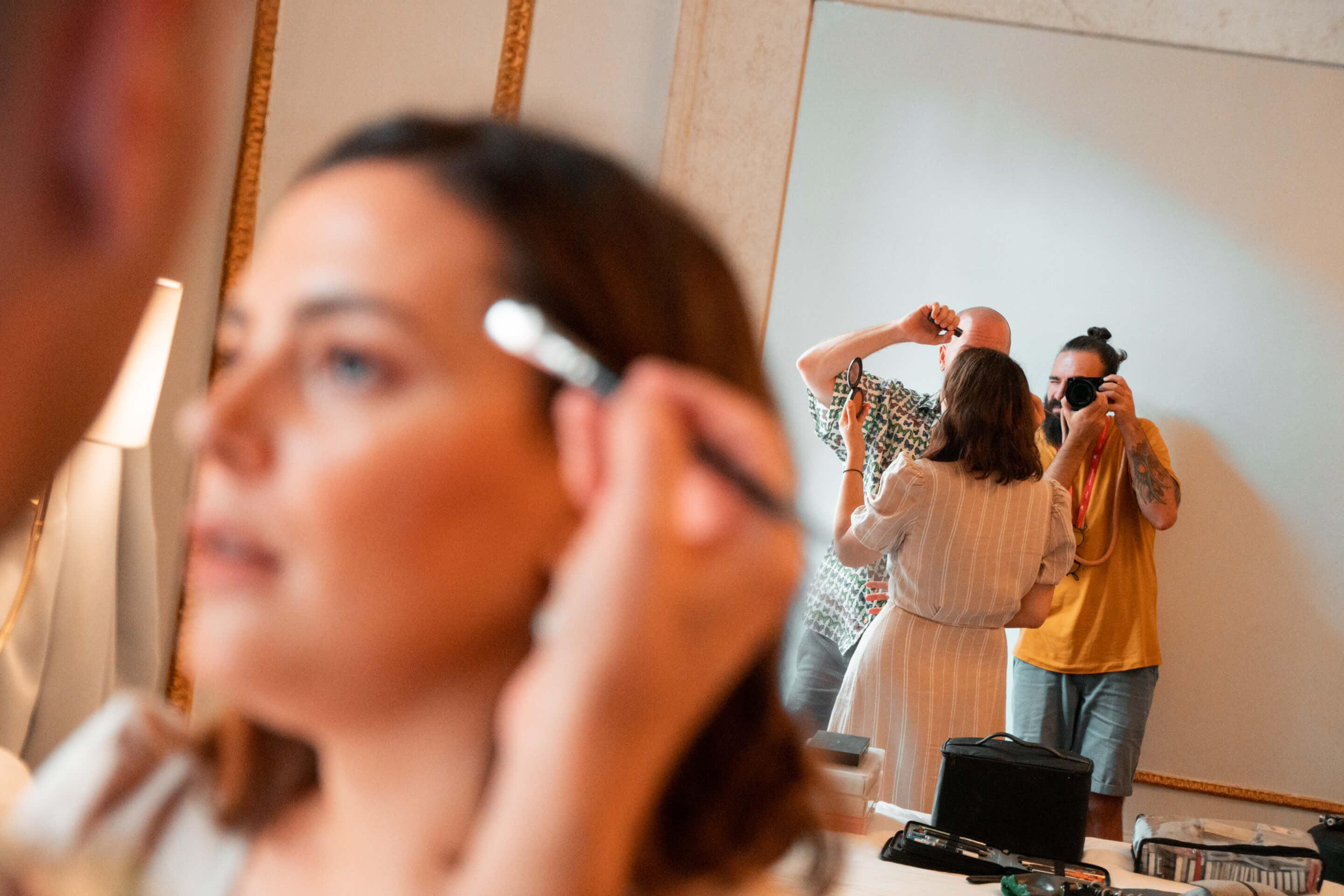 STEP 4: THE VENICE LOOK
She is wearing a red dress, a bombshell dress, like a Marilyn Monroe but more modern and rock 'n'roll looking so I wanted to present her an option that is a little bit more glamorous and then I want to present an option that is a little cooler, because sometimes I like to go a little bit more glamorous and then her feedback is to do something grunge, not as try-hard, a little bit cooler.
For big events like these, I try to do a color statement, something a little more dramatic because it's exciting. If I do a purple eyeshadow on Scarlett, it brings out the green on her eyes, people go nuts and the purple eyeshadow I use on her is always the one by Pat McGrath palette.
And she likes to play with makeup and we have been working together for 10 years, she is so normal, she is so sweet.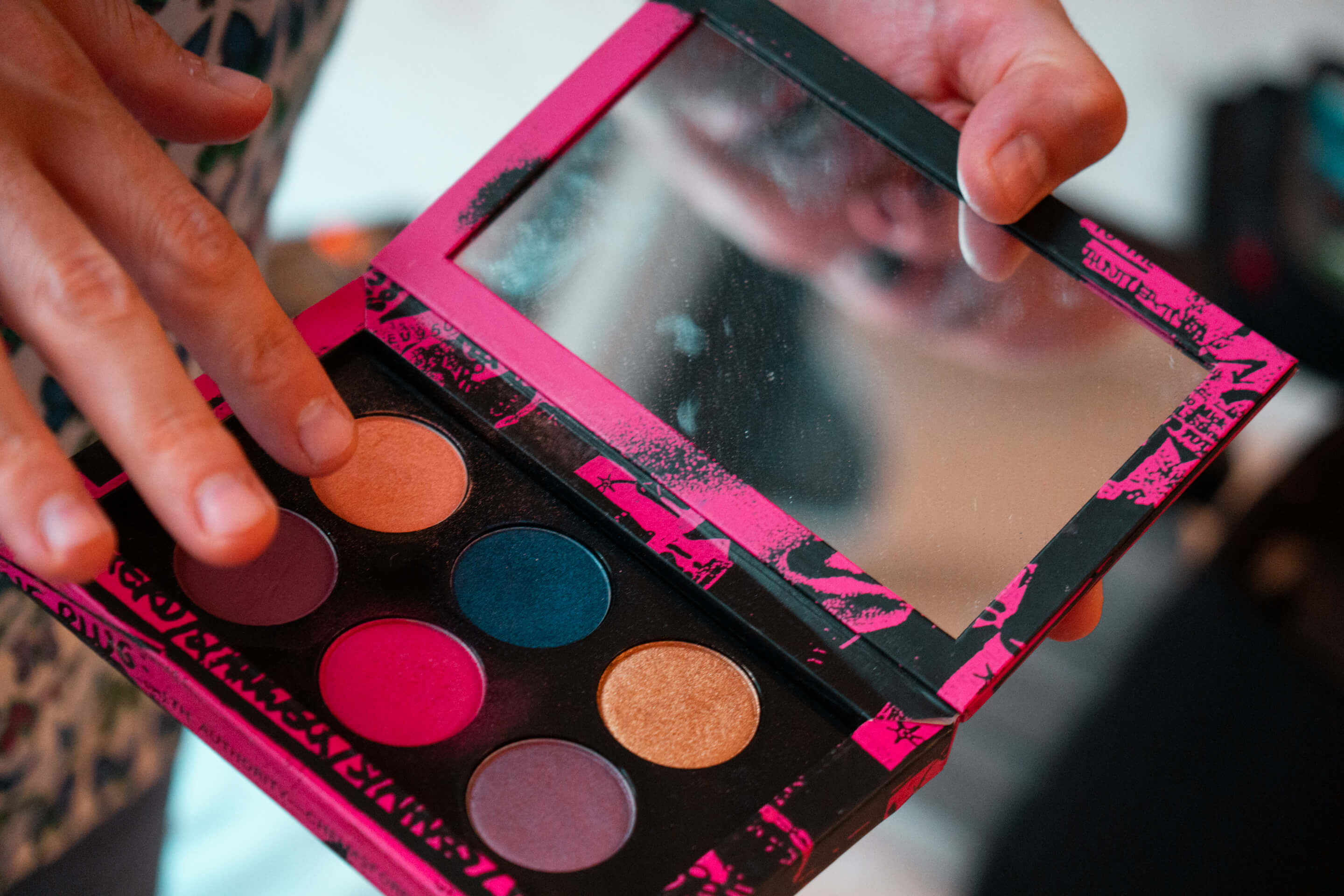 Eye shadow from the Tom Ford Eye Quad in Suspicion was applied in a halo effect. Darkening the inside and outside of the eye why highlighting the middle of the eye lid and under the lower lashes. I chose the copper color combination to enhance Scarlett's gorgeous green eyes. Skin is fresh using minimal amounts of concealer and luminous highlights. Bronze was used around the hairline to warm the complexion. Tom Ford lipgloss in Sugar Pink was applied to the lips. This is my absolute favorite lip color. I use this neutral pink on all of my clients.