When the temperature drops, our creativity level can do the same. But thanks to some much-needed inspiration from the best fall/winter 2016 runways and celebrities beauty looks, we're feeling bright.
MAKE-UP TREND #1: BLACK AND GREASY
---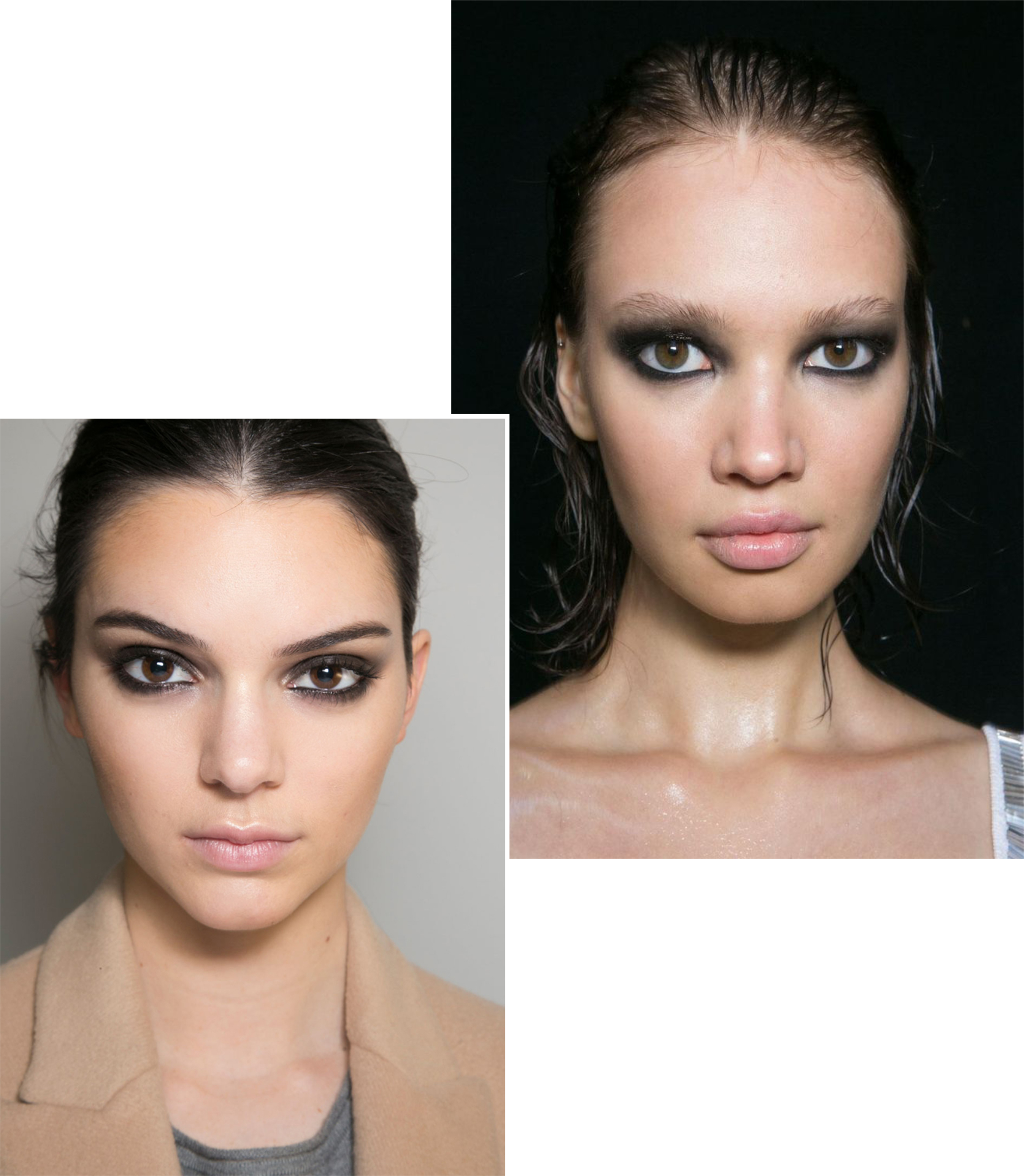 There are only two things you need your eyeliner to be this season: black and greasy. So, the smudgier the better! Blend a matte black shadow on the entire lid, in the crease and below the lower lash line. Then rim the entire eye with a creamy black liner. Keep your foundation matte and natural lip. The game is done!
MAKE-UP TREND #2: GLITTERS ALL OVER
---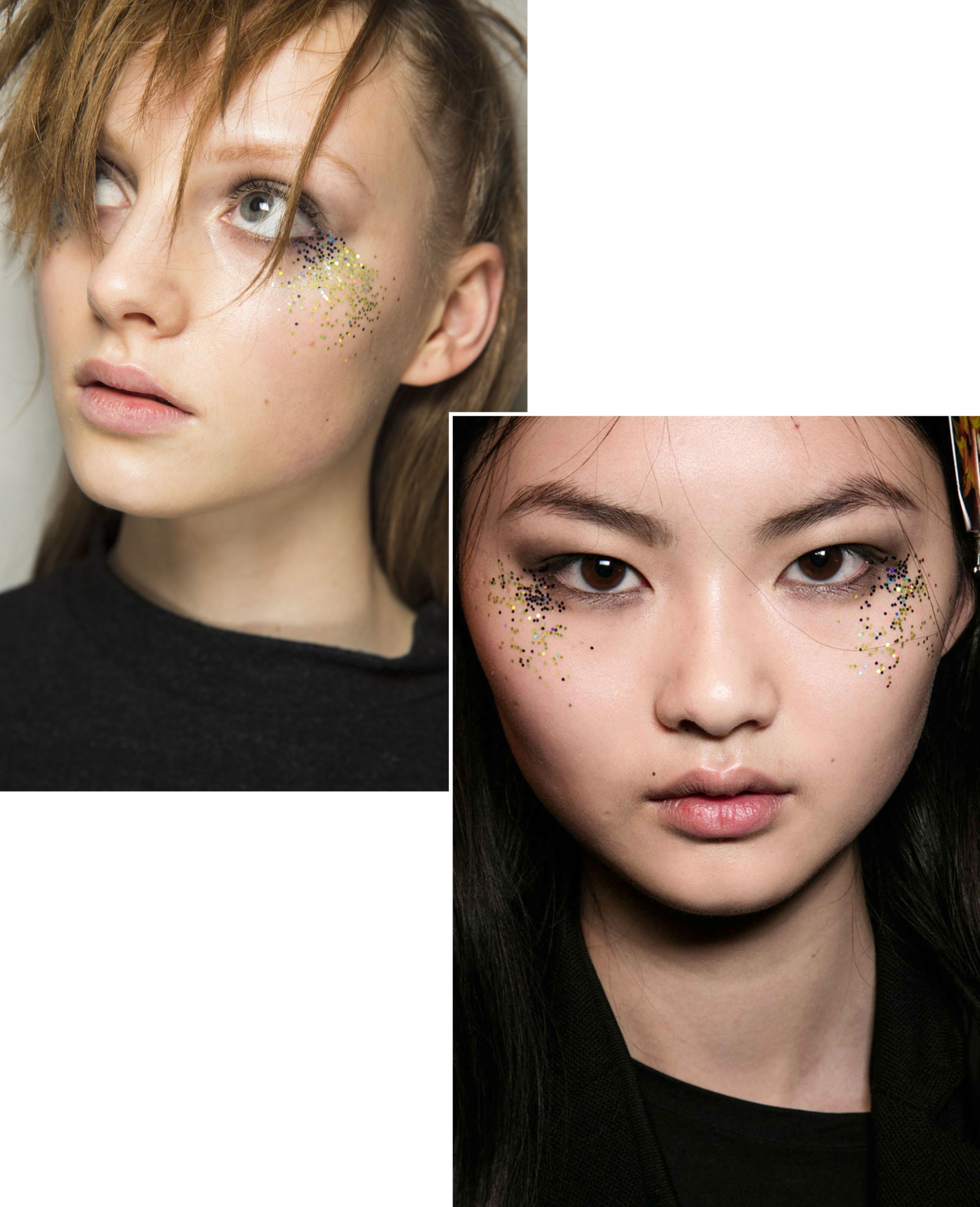 The second biggest (and surprising) trend is glitter. Yes, for grown-ups. Glitter or even little sequins were the protagonists at the biggest shows, marking a big return to the beauty world! The runway version is definitely exaggerated: all over the lids, cheeks and even brows.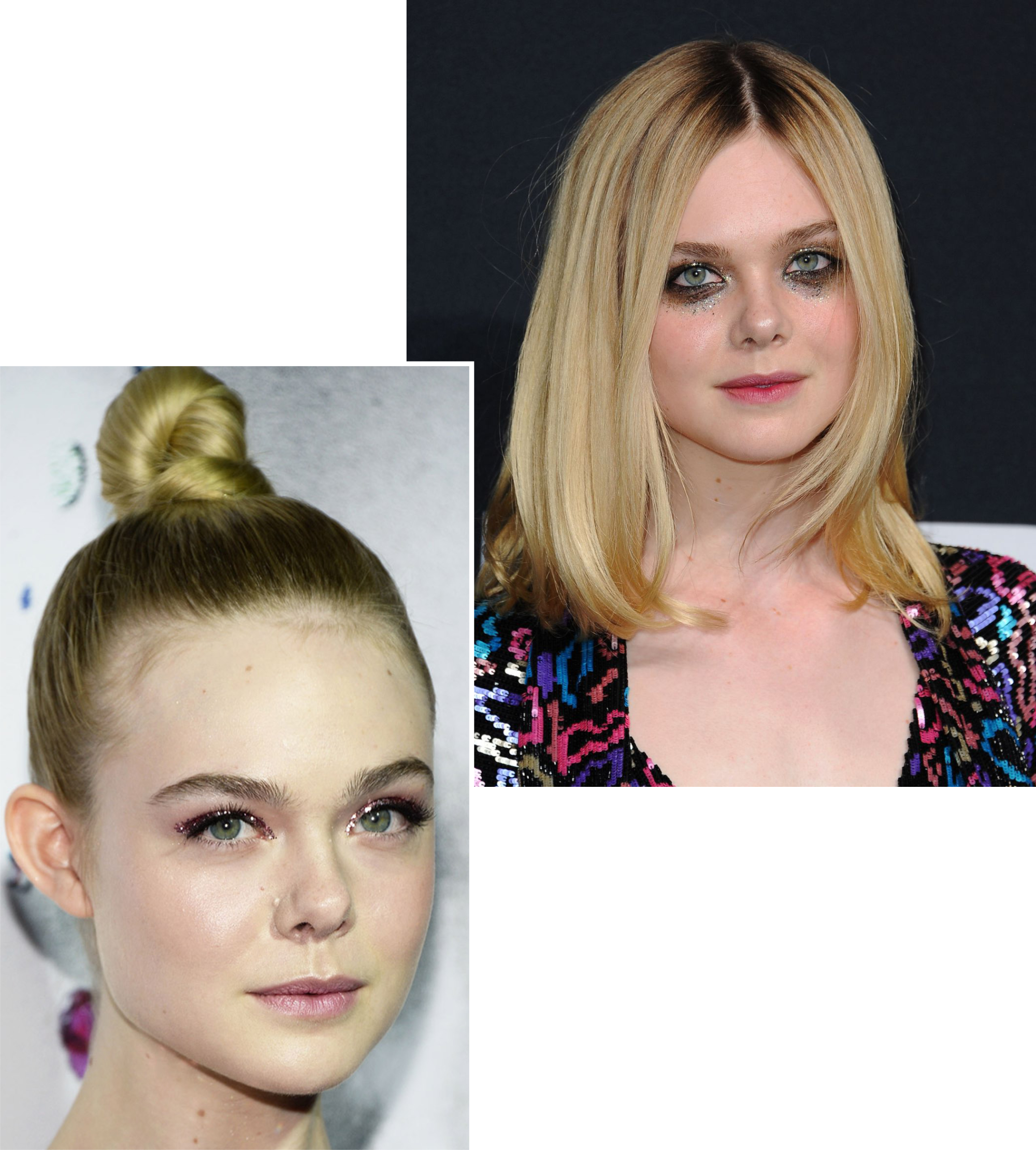 But for real life, it can translate into a super-pretty nighttime eyeshadow look, so use them as a light sprinkling of gold at the inner corners of the eyes. So pretty with long lashes, peach lip gloss and matching eyeshadow. Love this!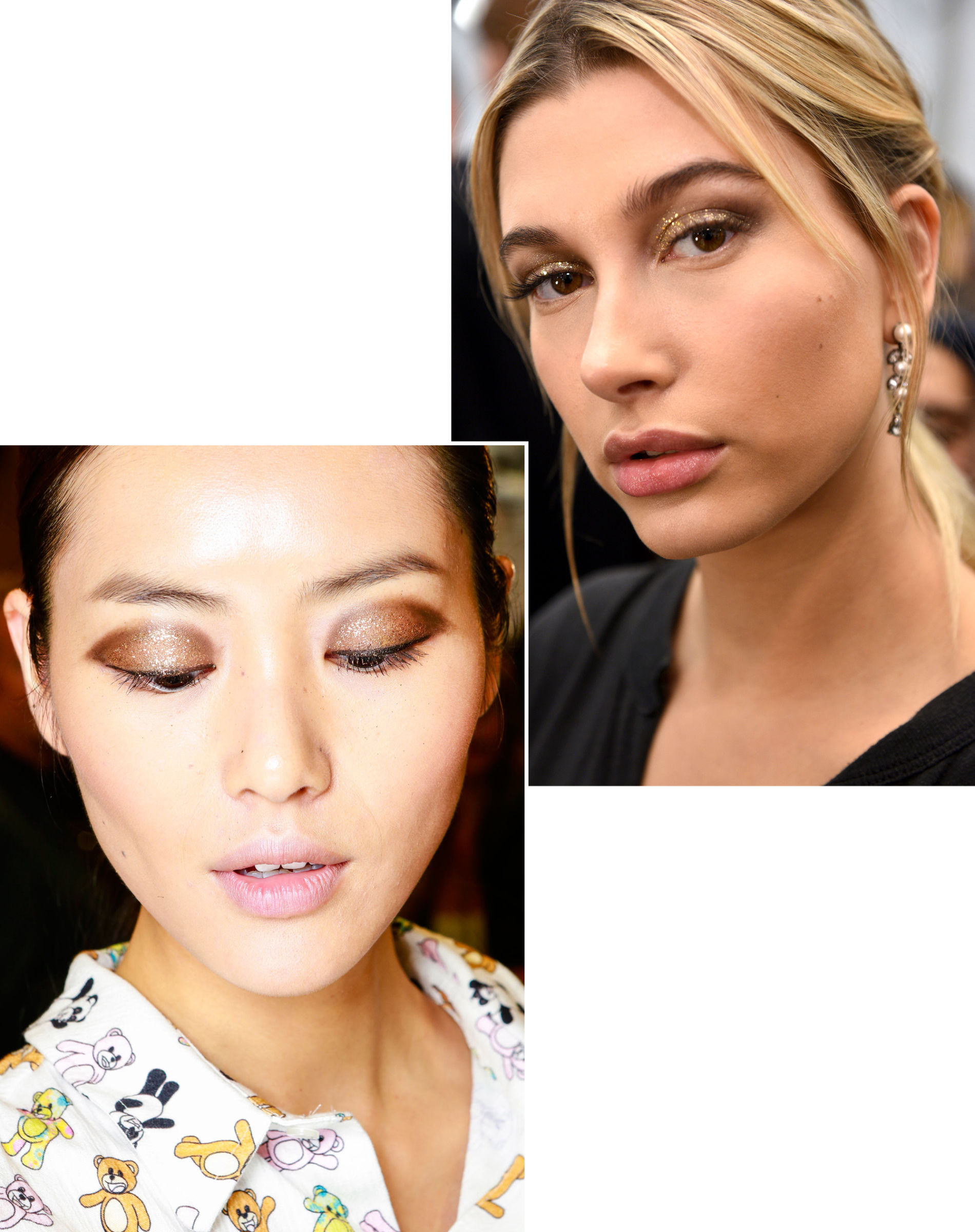 MAKE-UP TREND #3: RED EYESHADOW
---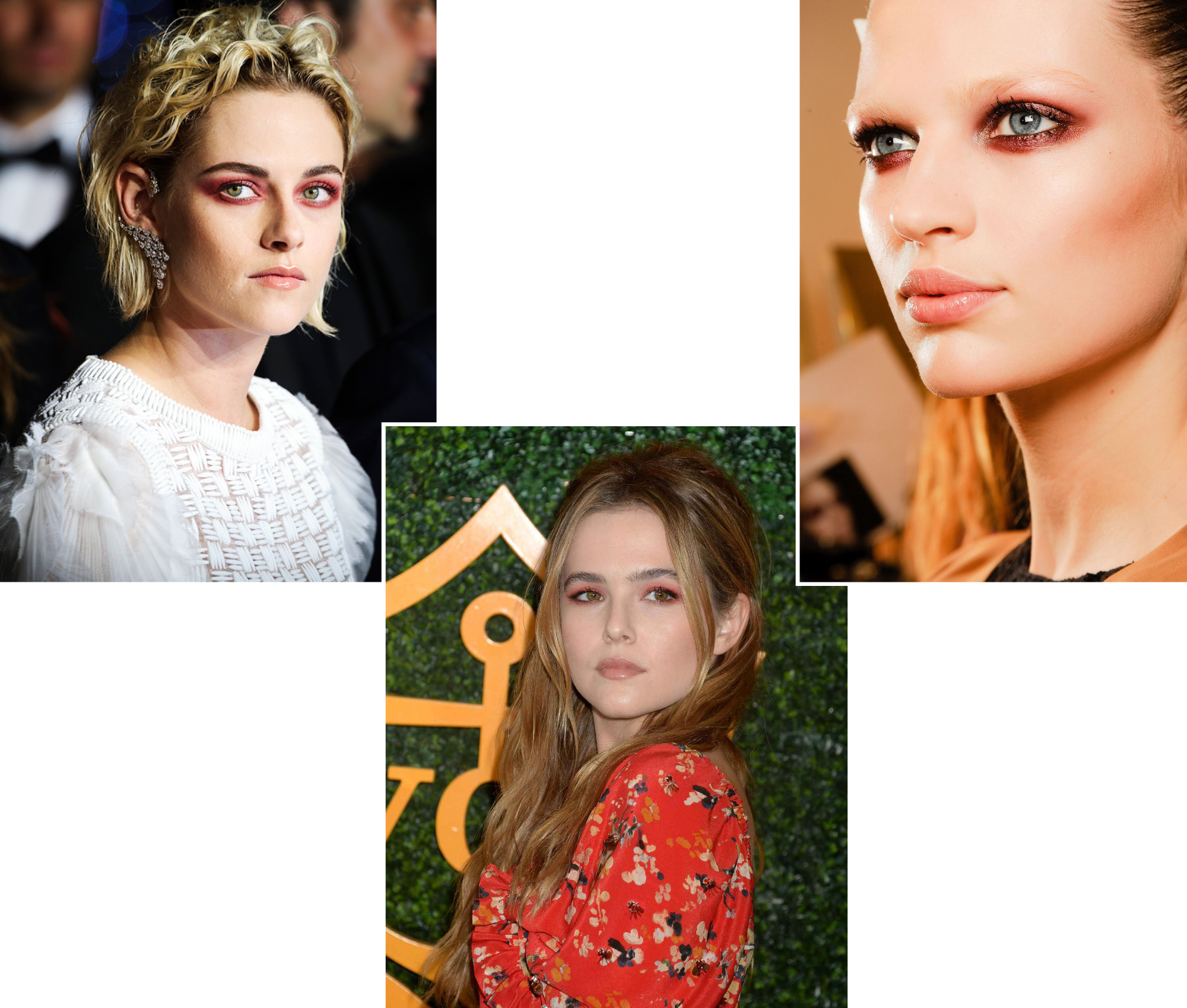 This trend is literally everywhere: ever since Lucia Pica debuted with her first Chanel collection (Le Rouge Collection n.1), everyone discovered again this no-more-so-scary-color.
The key is starting with perfectly clear skin, since the red-hued shadows will bring out the redness in your skin. Next, choose a palette of red shadows with purple undertones (think burgundy, wine, and plum-rose, which are the easiest to pull off because of their cool bases.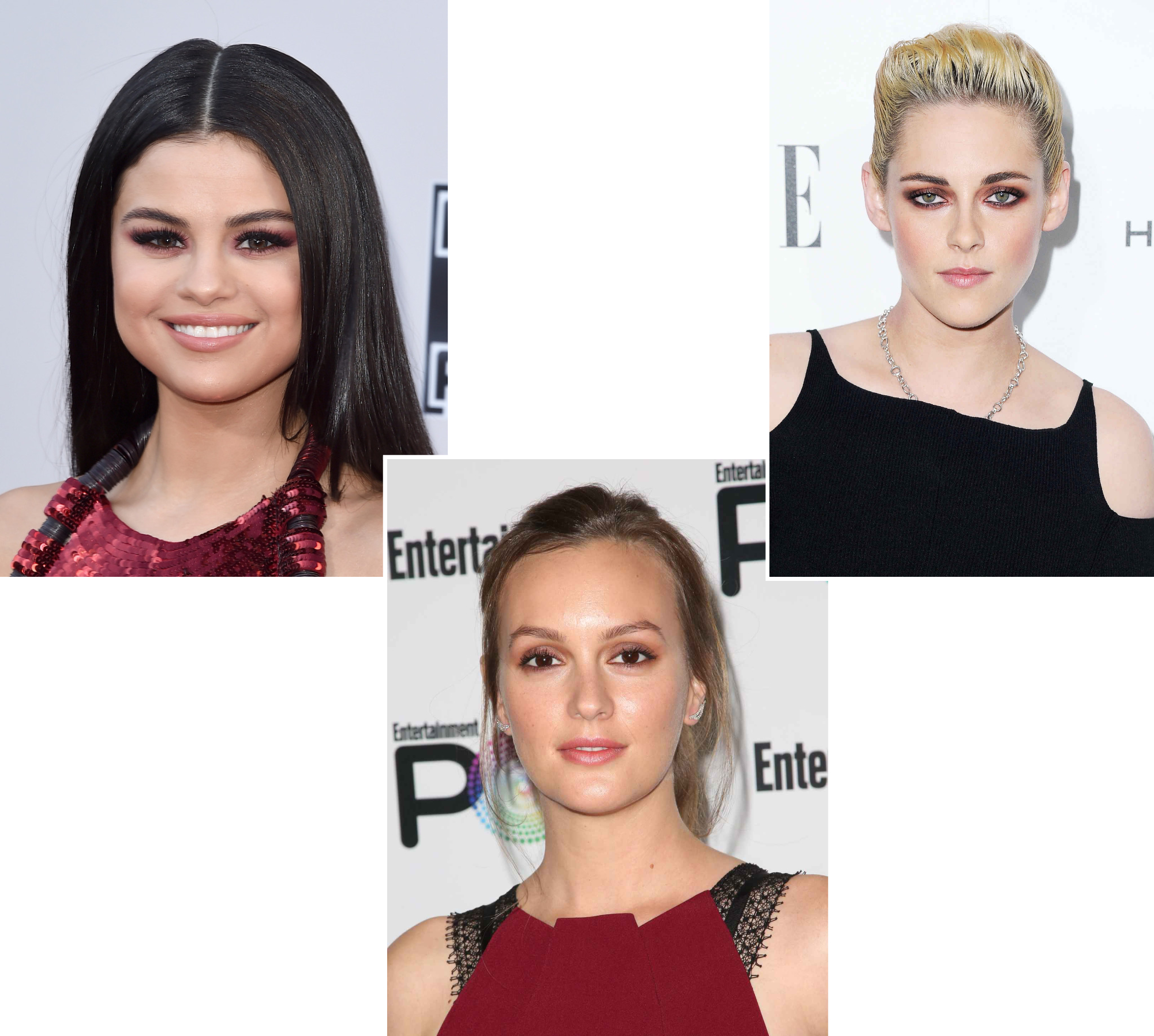 Keep the rest of your makeup very neutral, minimal, and cool-toned. You will realize how much this color could be surprising flattering!
MAKE-UP TREND #4: GOTHIC LIPS
---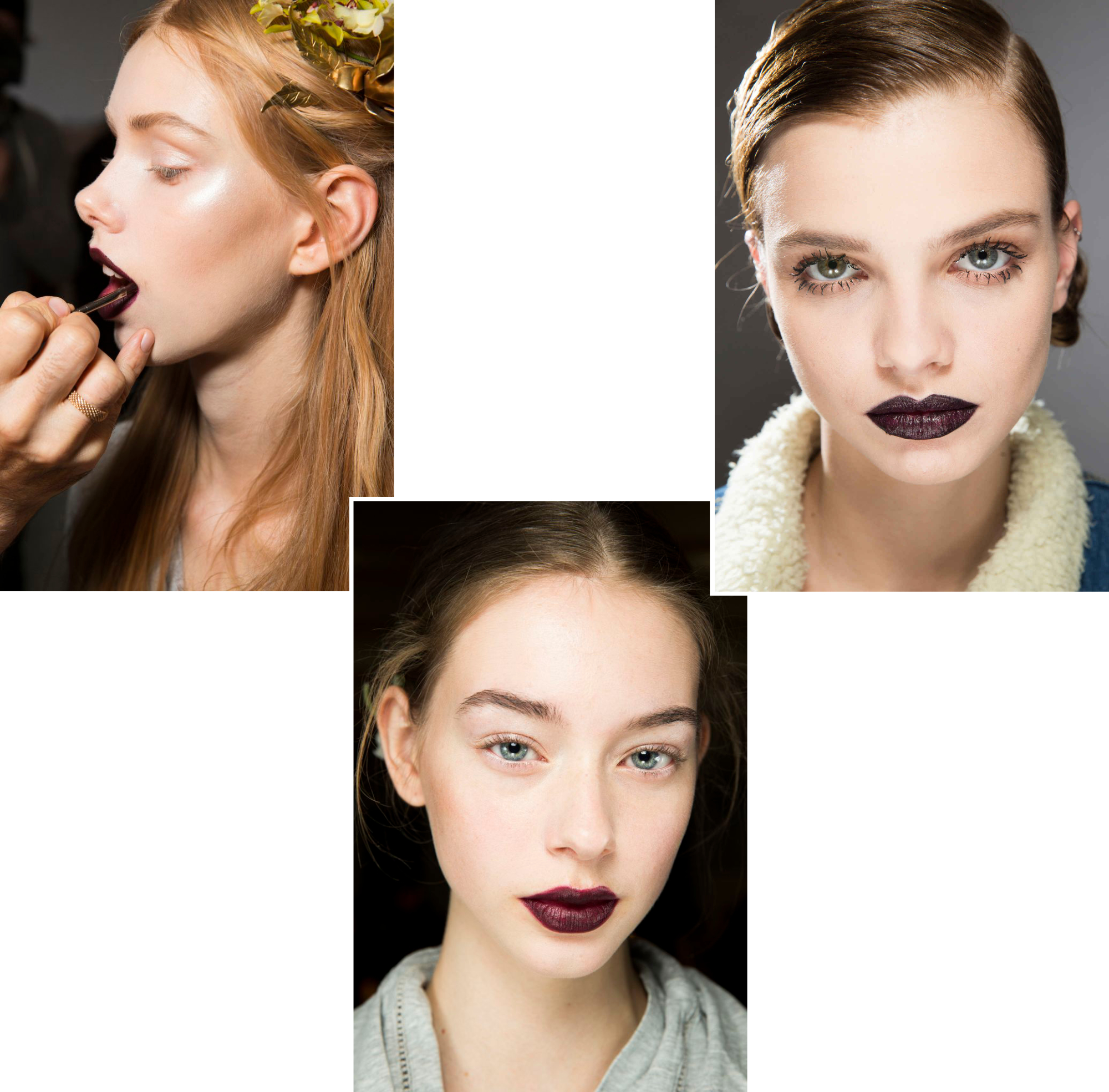 Switching to a darker lipstick for fall? Not exactly groundbreaking. But when it's closer to black on the color spectrum than it is to red? Now we're onto something. You don't even have to go as goth as the Marc Jacobs mouth or as dark as Peter Philips did at Dior. This year, the colors are much more blackened, and almost purplish instead of reddish. The finish is creamy, neither glossy nor matte.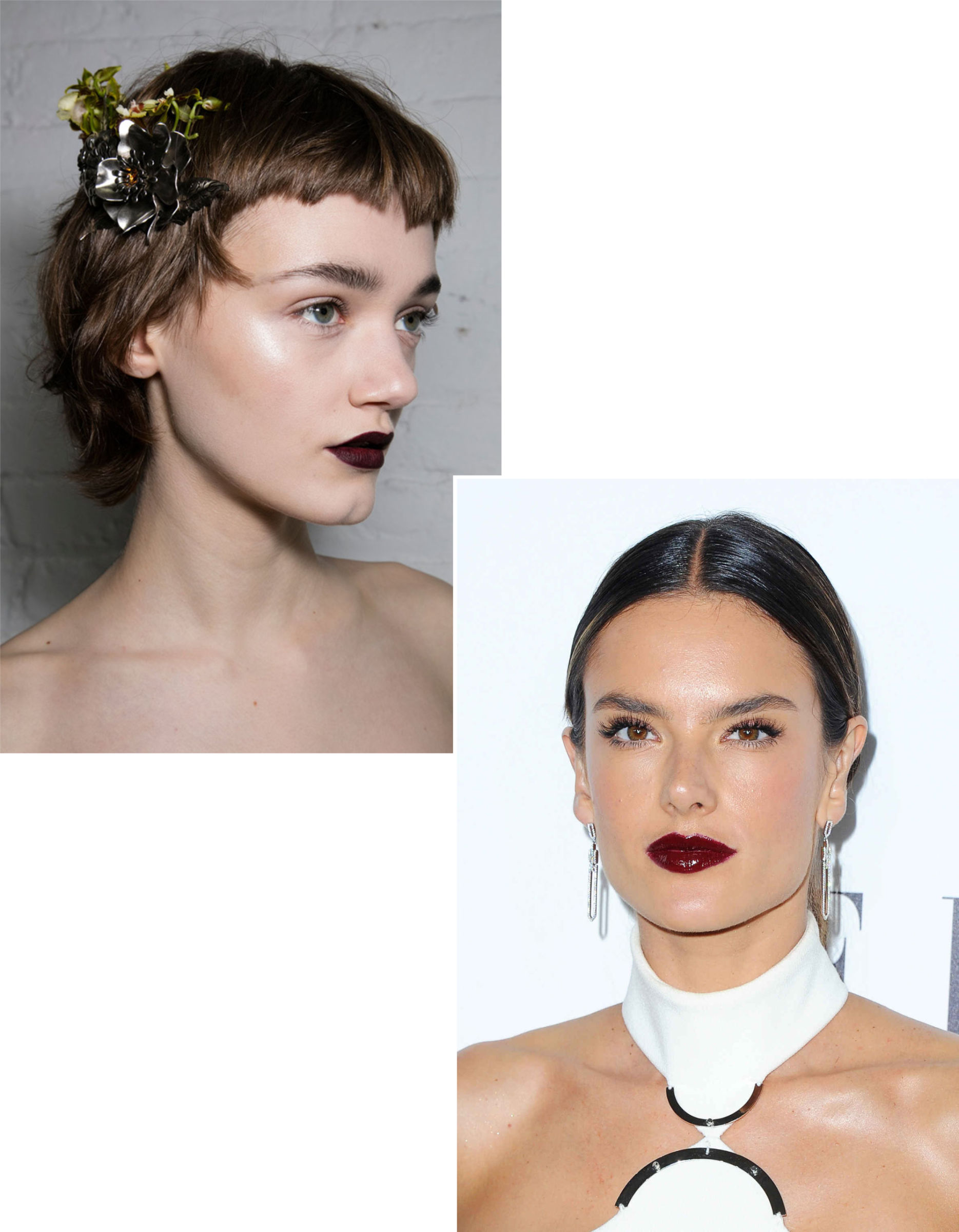 It can be paired with no other colors to the face: natural eyebrows, barely-there blush and big lashes!
MAKE-UP TREND #5: LUMINOUS SKIN
---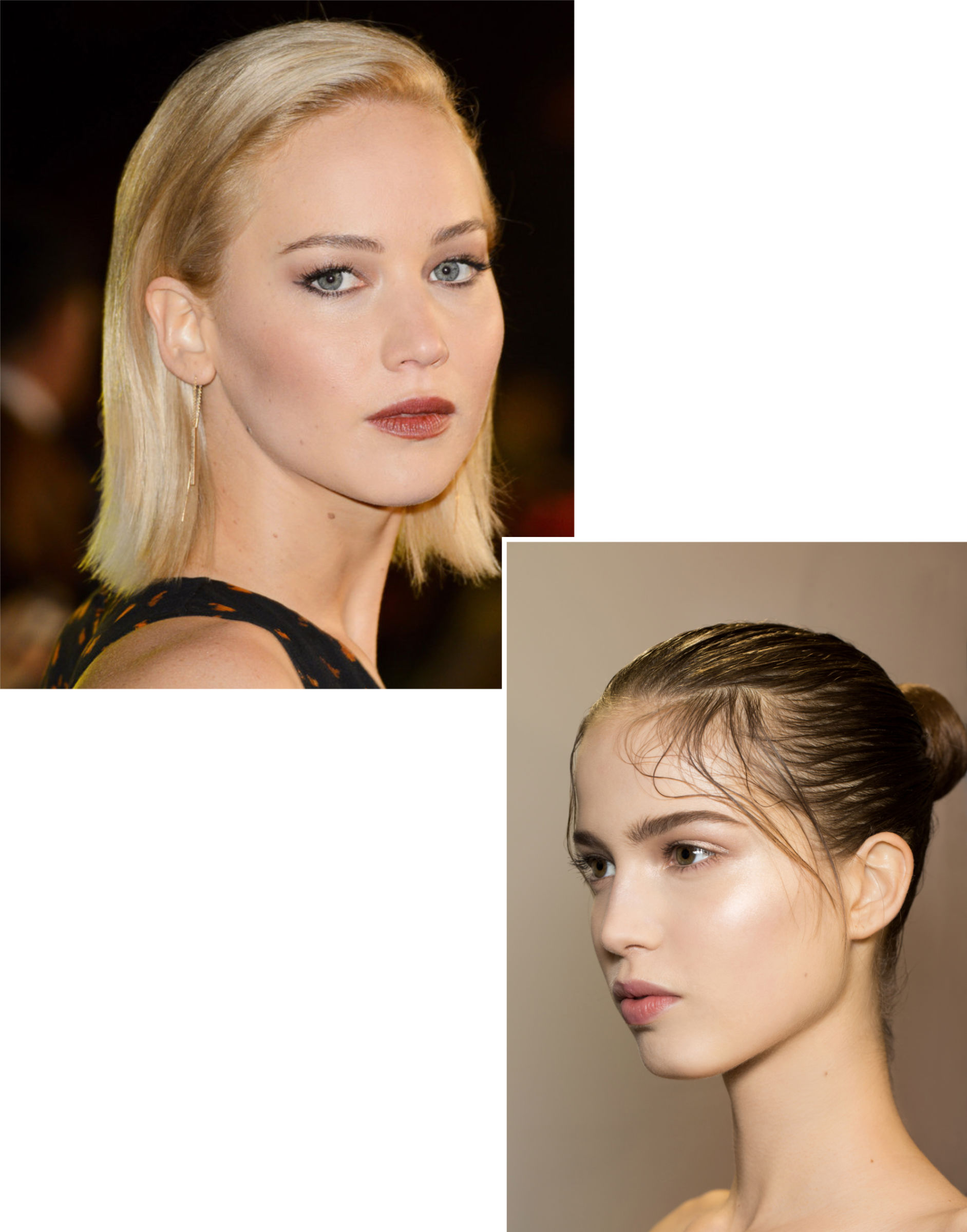 Usually on colder months matte skin is a must. After a few seasons of extreme contouring and extreme strobing, we're back to a skin that looks more like skin…a luminous one!
Highlighters, shimmering toners and illuminating primers could be your Bff. The best example from the runways is the one by Valentino.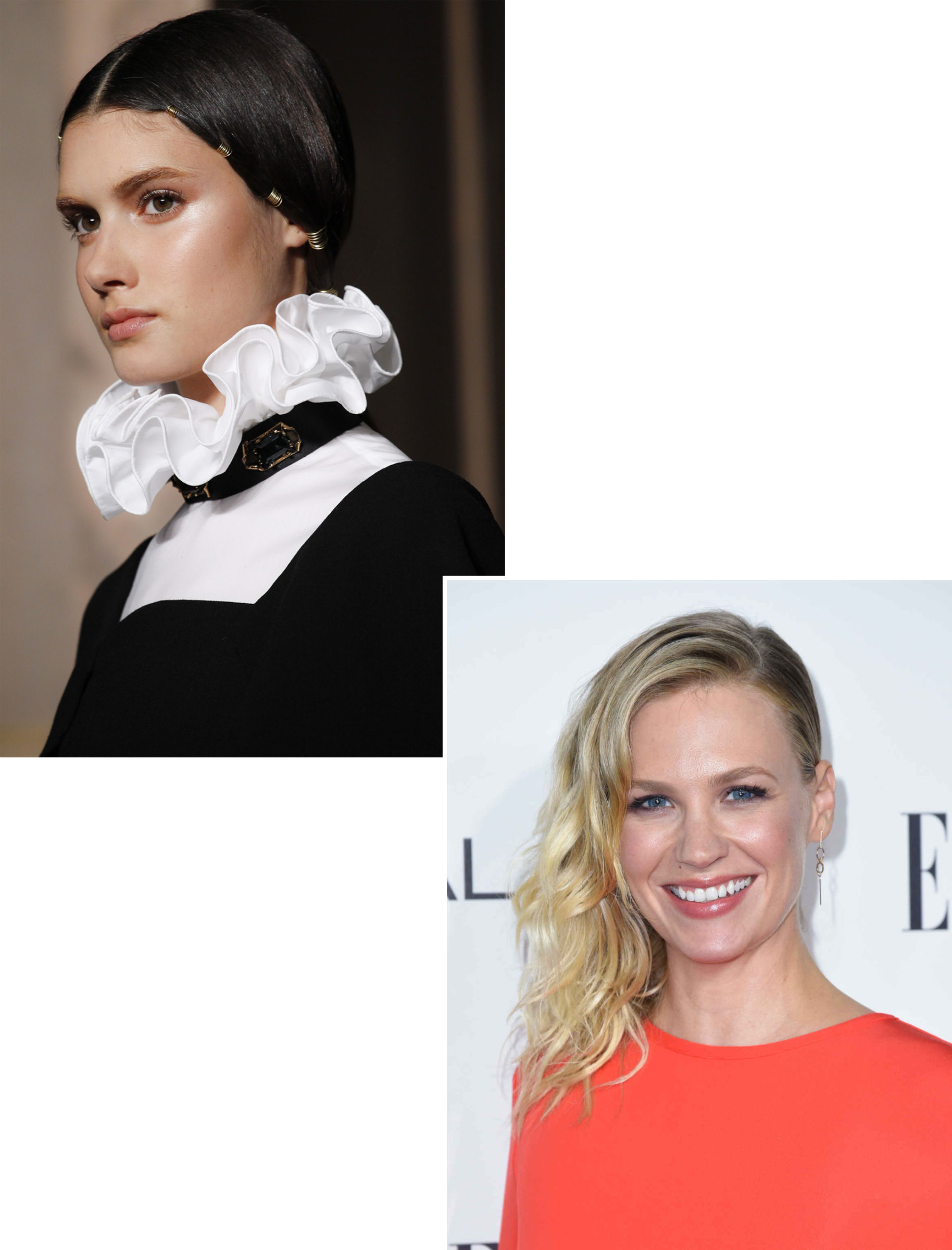 Arm yourself with blush, a tinted lip balm and mascara and your look is done in three minutes flat.
MAKE-UP TREND: #6 COPPER LIDS
---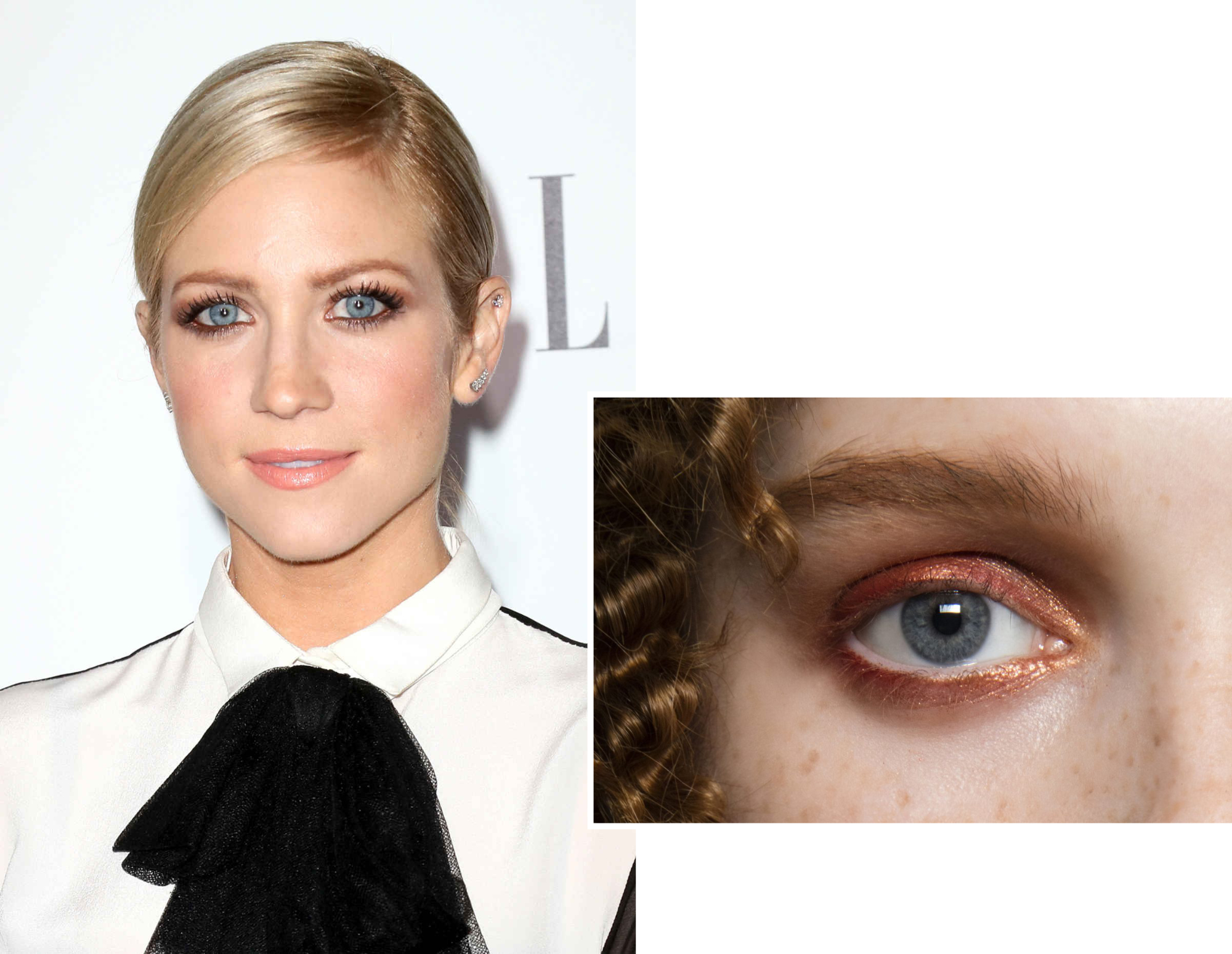 When it comes to the fall/winter 2016-2017 eye makeup trends, one color sticks out the most from the runways: the penny copper hue.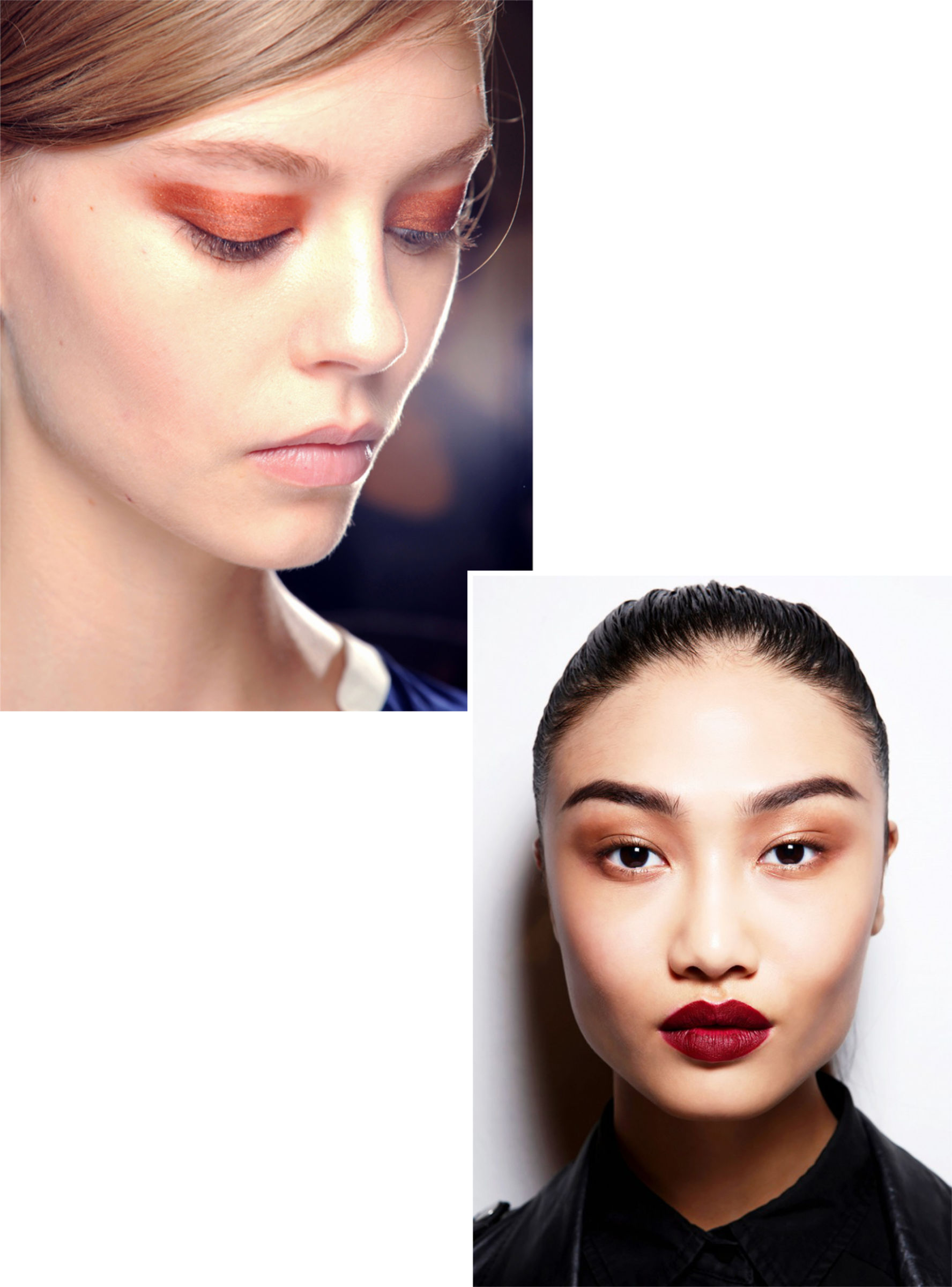 It is a beautiful trend that is loved for its versatility: all over the lid and blended with a warm eyeshadow. You can wear it no matter what your plans for the day and the evening are.
MAKE-UP TREND #7: BURGUNDY EYELINER
---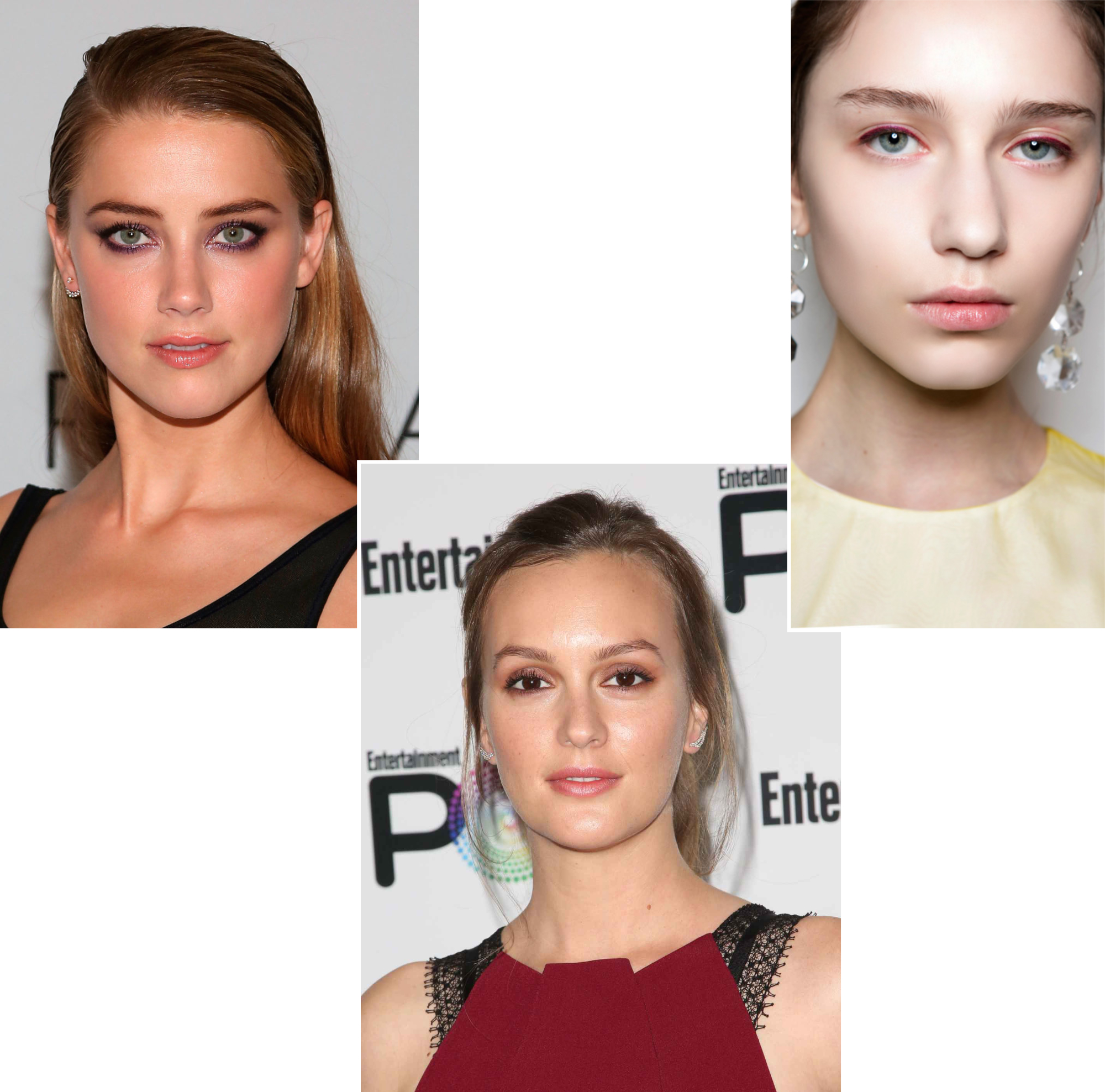 Ever thought of wearing a red-toned eyeliner? Here's proof it's wearable in the most sophisticated way possible. The trick is to keep the upper lash liner super thin and skip the bottom lash line. It will makes your eyes pop!
MAKE-UP TREND #8: BLUE STATEMENT EYESHADOW
---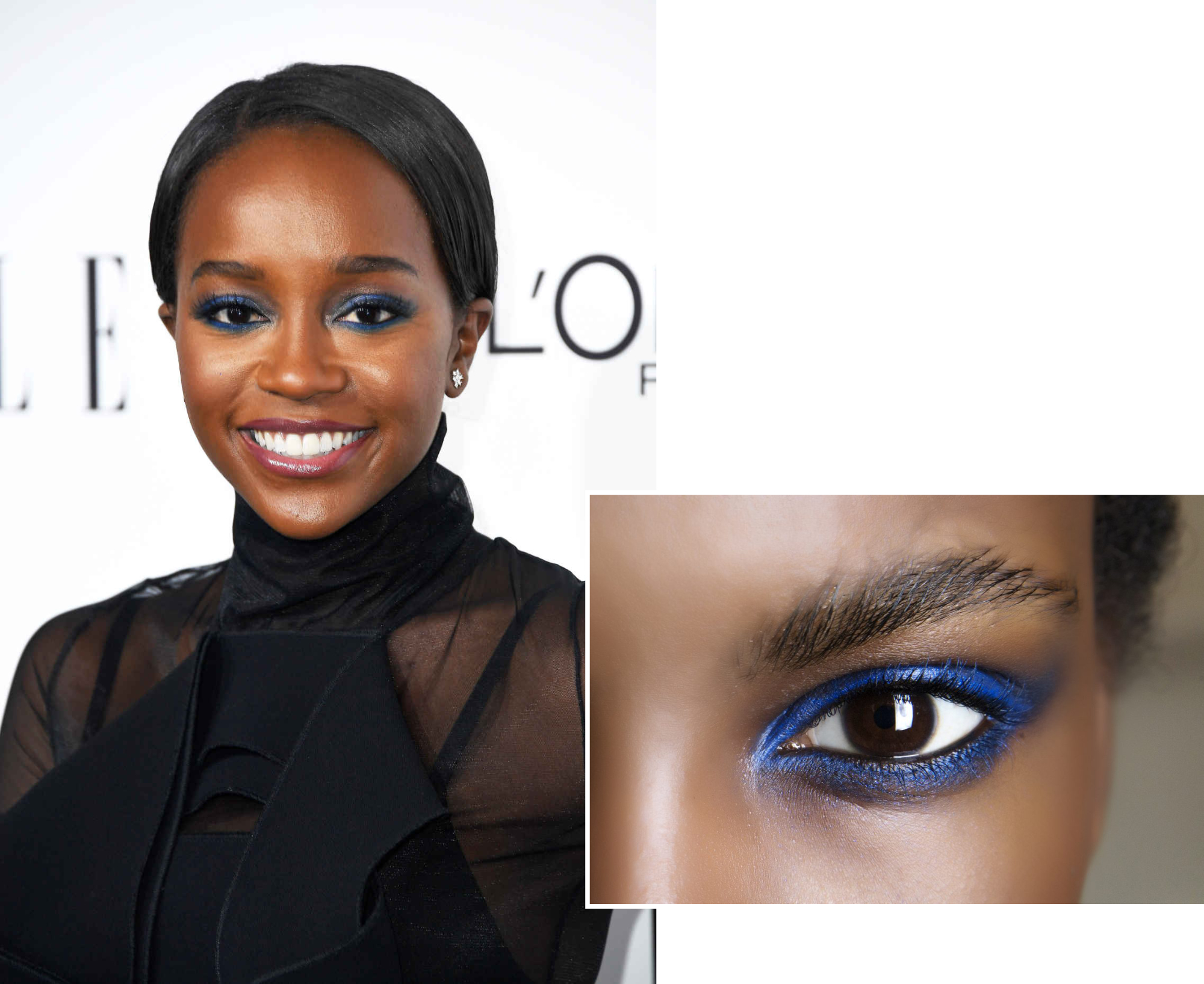 For nights when you're feeling really bold, a bright blue eye is the best way to get noticed for all the right reasons. Apply a metallic blue shadow on the entire lid, then trace the lower lash line for some extra glam. Keep the rest of your face clean and simple: let your eyes do all the talking!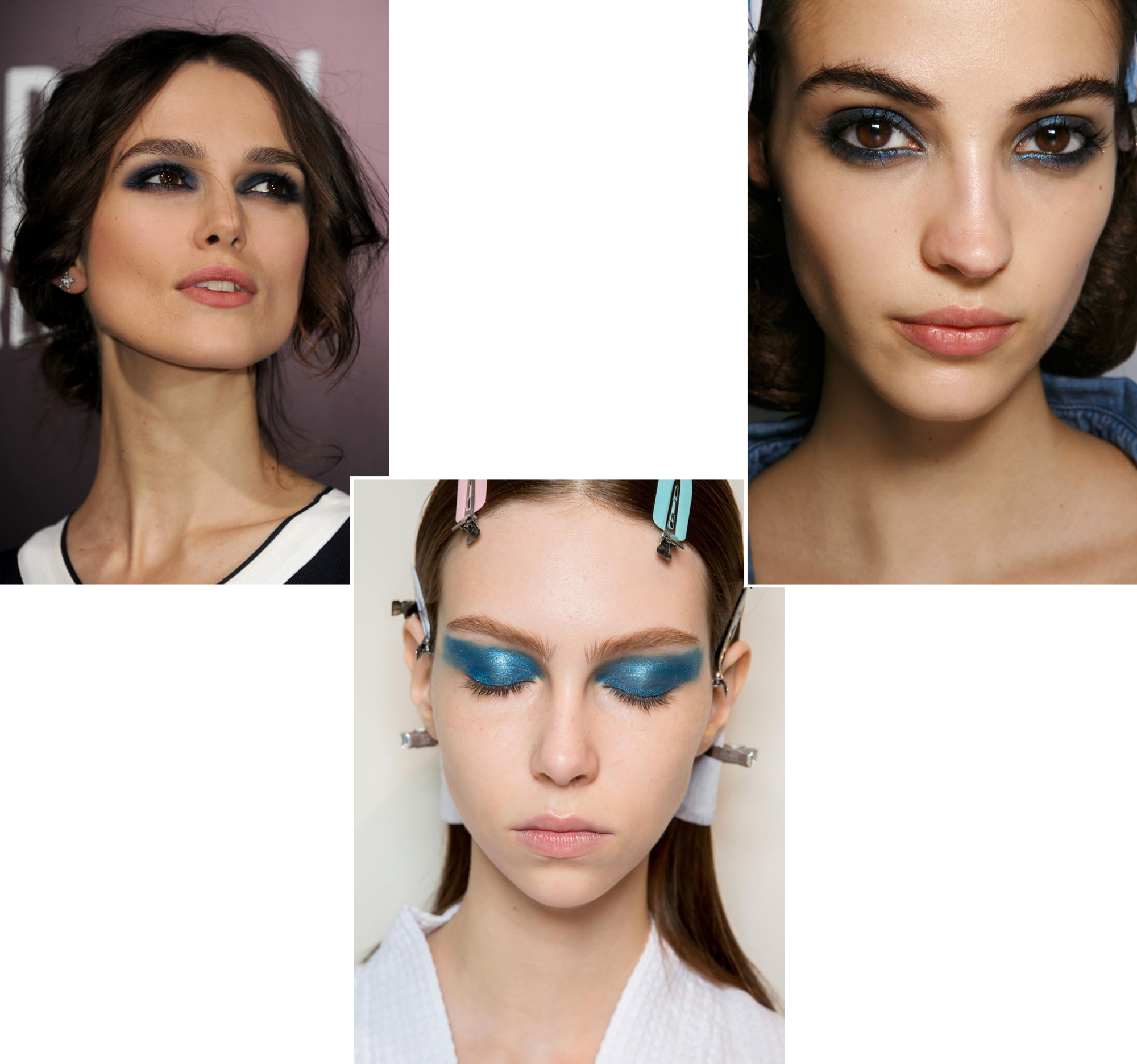 MAKE-UP TREND #9: VERY BIG AND SPIDERY LASHES
---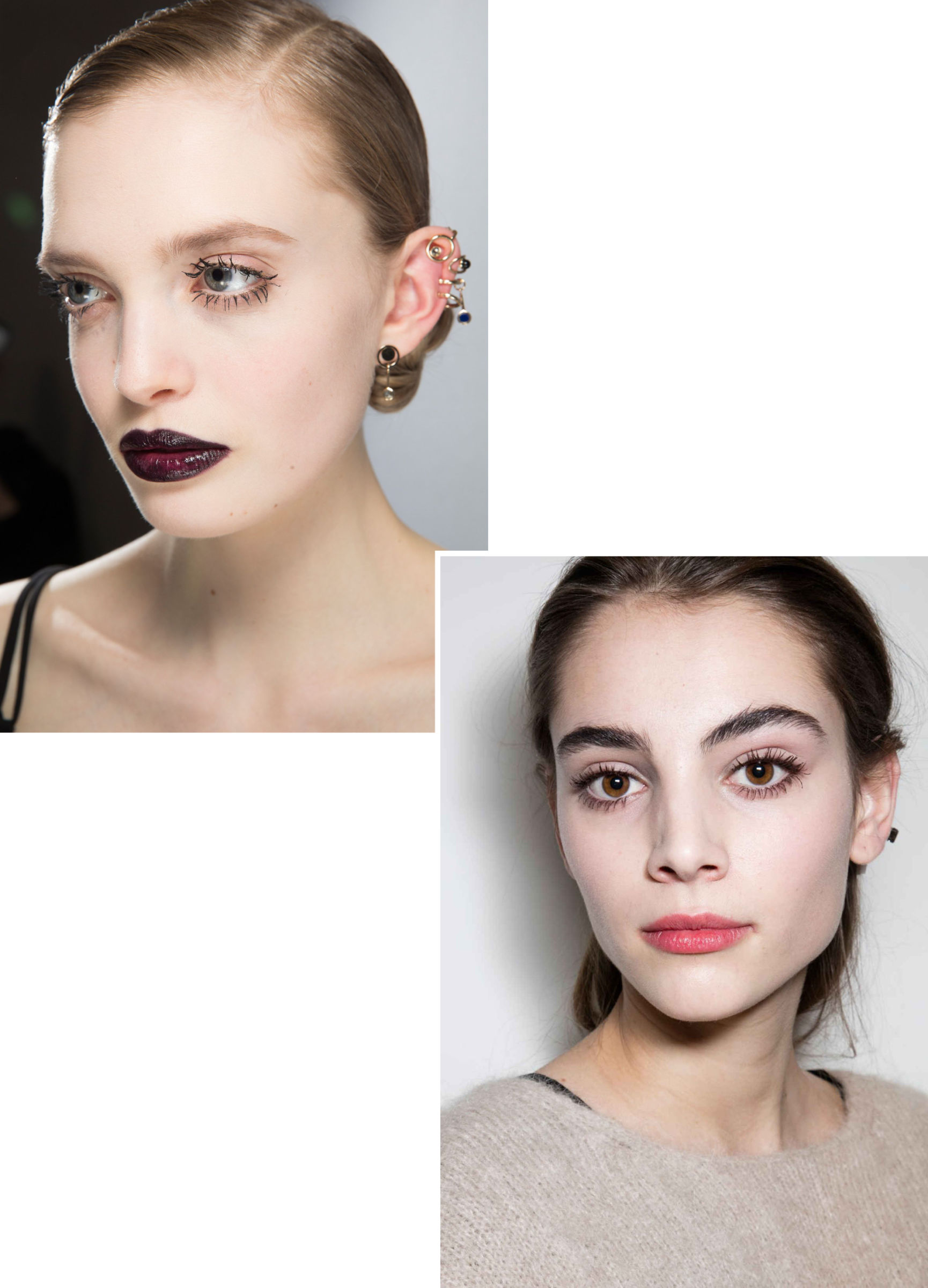 Although the fall/ winter 2016-2017 beauty trends mostly focus on natural looks, sometimes emphasizing certain features on your face can lead to more enticing results. It's here that adding super-long and thick faux eyelashes can change a whole lot about your look, even if you decide to go out completely bare-faced.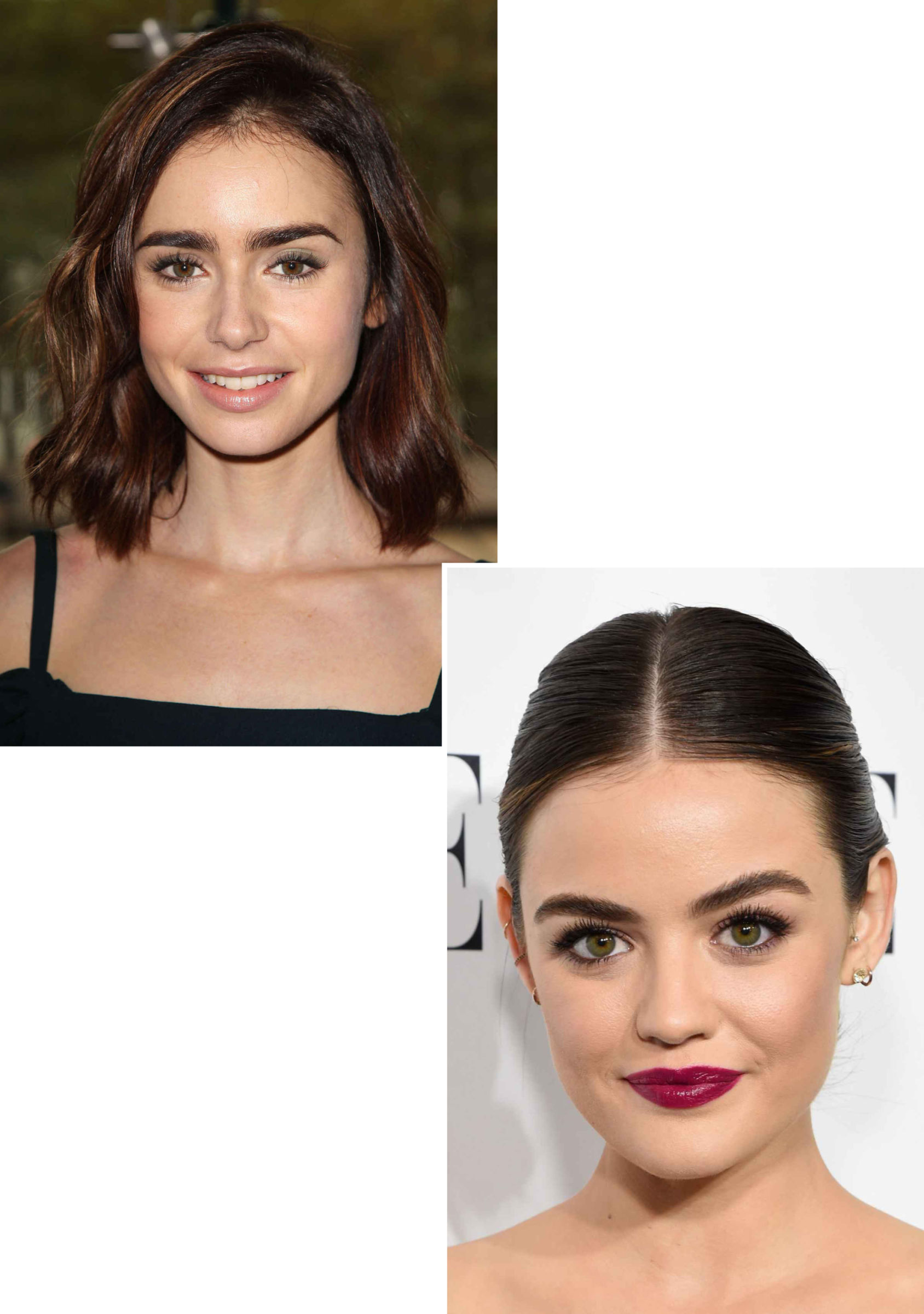 Now you're all up to date on the makeup of the season!