Summer is already here (in case we haven't noticed…lol), and we want to refresh in each and every sense of the word. So speaking of fashion, we've pushed our sweaters to the backs of our closets in favor of lightweight sundresses. Next change: our make-up bags; we need to get rid of sticky and heavy products at least for the hot months ahead. It's definitely time for a swap.
This season's products have to look as refreshing as they feel. From waterproof mascara to multitasking products and light textures: we've rounded up the very best products to keep you looking on point straight through the sundress season.
1) SWITCH OUT: FOUNDATION – SWAP IN: TINTED MOISTURIZER
During the hot weather, traditional foundation can feel and look to much heavy. So skip it! Instead, make BB cream or tinted moisturizer your summertime BFF. It will actually look like skin and not like a thick layer of makeup! A product like that it's the ultimate multitasker: it gives hydration, SPF, and coverage in only one magic tube.
Our inner lazy girl is all over that.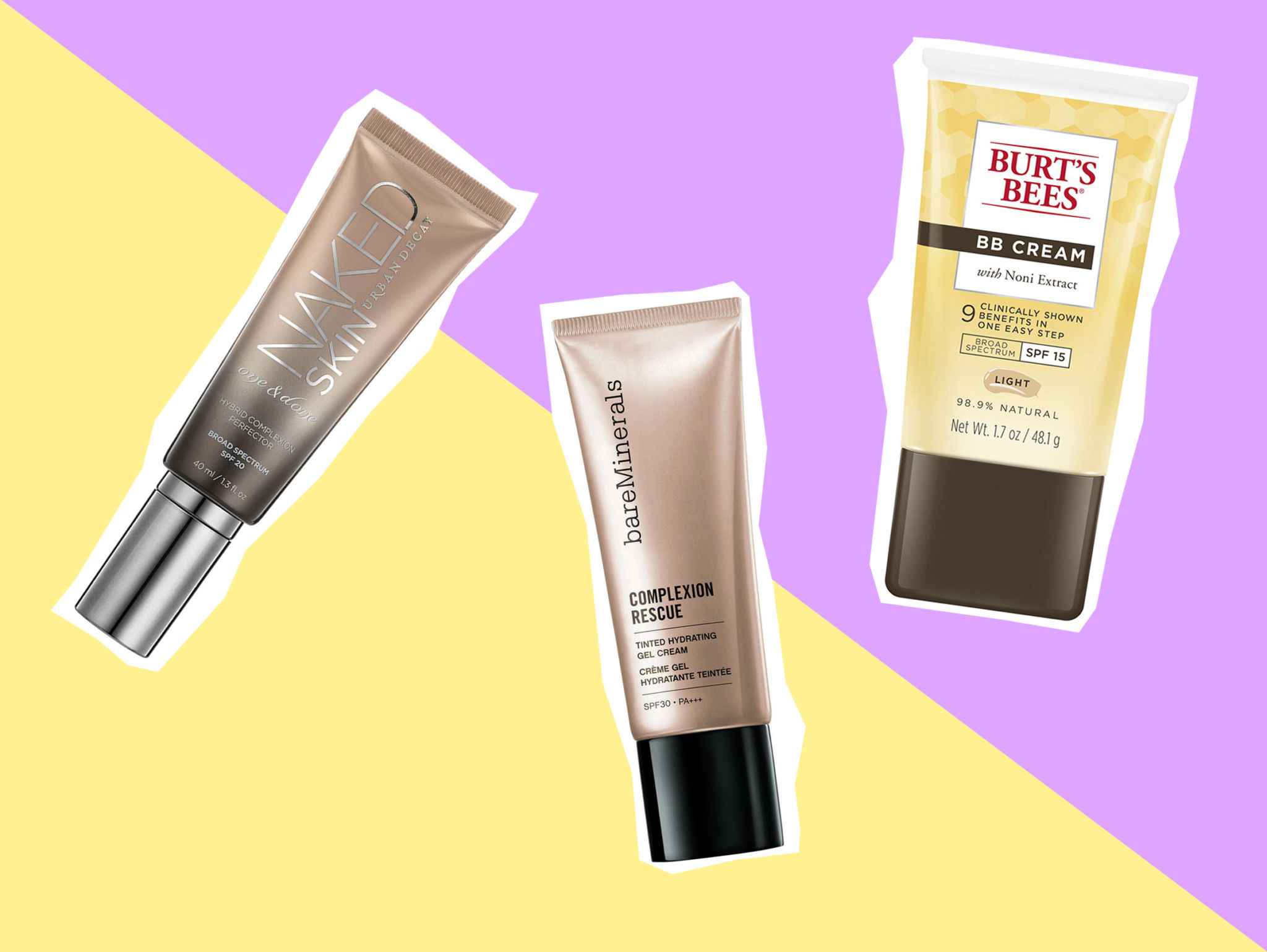 On pic: Urban Decay Naked Skin All in One, Bare Minerals Complexion Rescue, Burt's Bee BB Cream.
2) SWITCH OUT: POWDER HIGHLIGHTER – SWAP IN: LIQUID LUMINIZERS
Natural flush and slightly dewy glow are a summer must, that is a nice way to say that we are sweating under the sun 😉
The right highlighter can make the difference: the liquid formula mixes better with the skin. An advice: swipe it with the beauty blender for a even more natural effect. Cheekbones, temples and the bridge of your nose will thank you!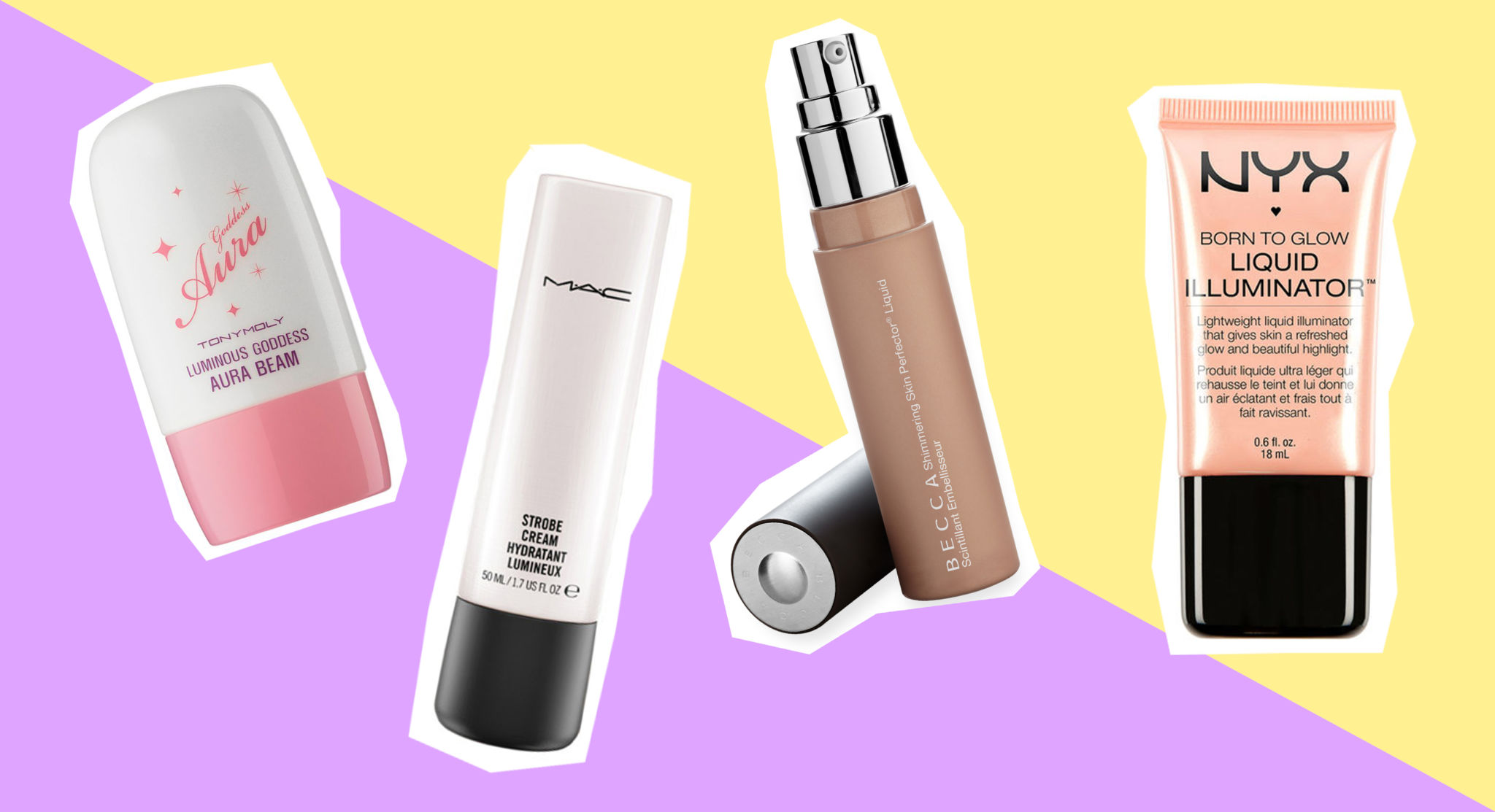 On pic: Becca shimmering skin perfector in Opal, NYX born to glow liquid illuminator, Tony Moly Luminous Goddess Aura Beam, MAC Strobe Cream.
3) SWITCH OUT: POWDER BLUSH – SWAP IN: CUSHION AND CREAM BLUSH
Humidity doesn't love powdery products and a powder blush can transform to a streaky mess, so embrace this new trend: cushion blush. Following the popular cushion foundations, those natural-looking blushes won't slip and slide all over the place. Also the new dewy stick by Estée Lauder for the summer collection are pure gold for your skin!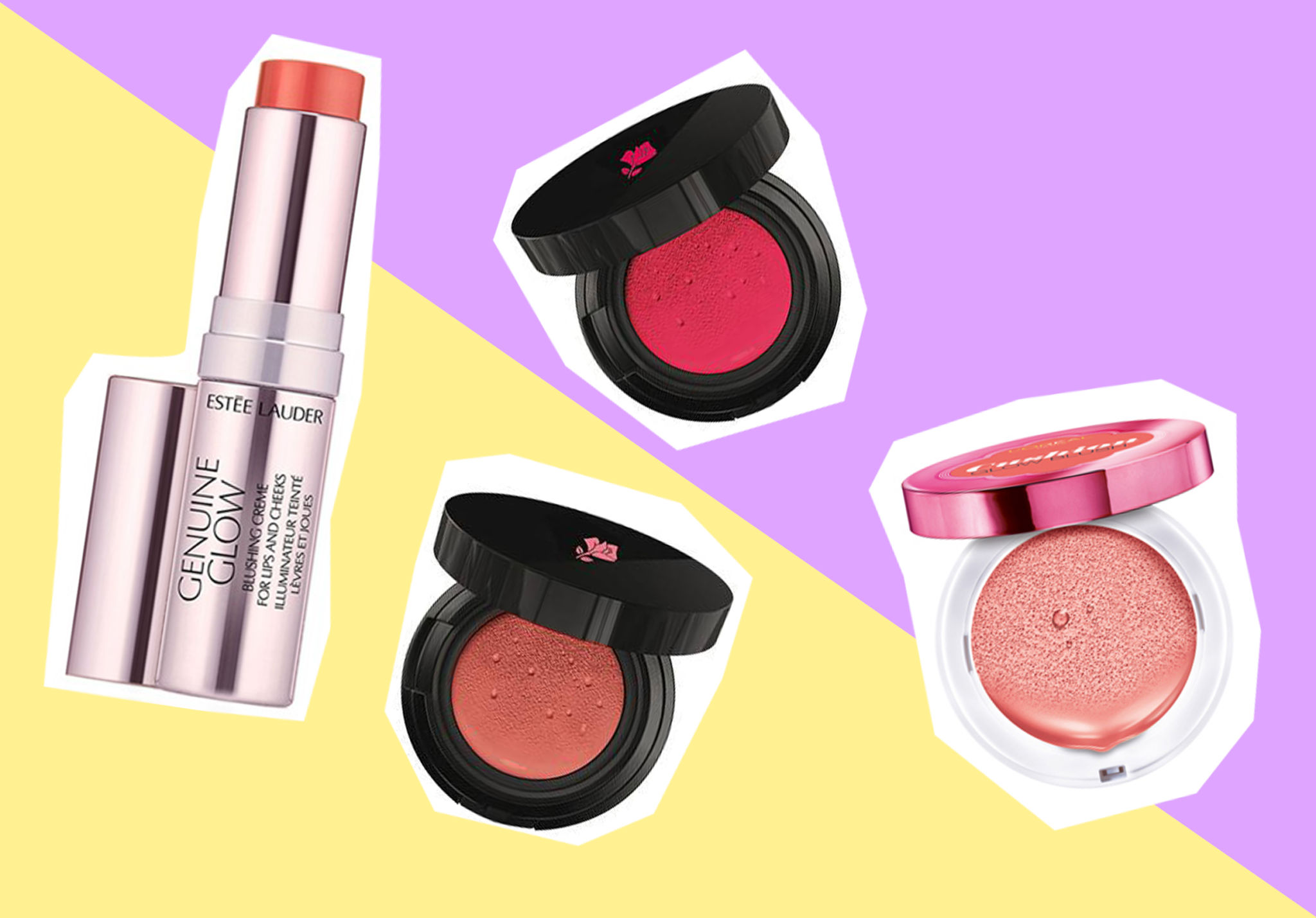 On pic: Lancôme Cushion Blush Subtil, L'Oréal Cushion Blushes, Estée Lauder Genuine Glow Lips and Cheeks.
4) SWITCH OUT: POWDER BRONZER – SWAP IN: CUSHION AND CREAM BRONZER
Same thing with powder bronzers: they are your enemies! Switch them with a fresh and heat resistant formula! The effect on your skin will be amazing!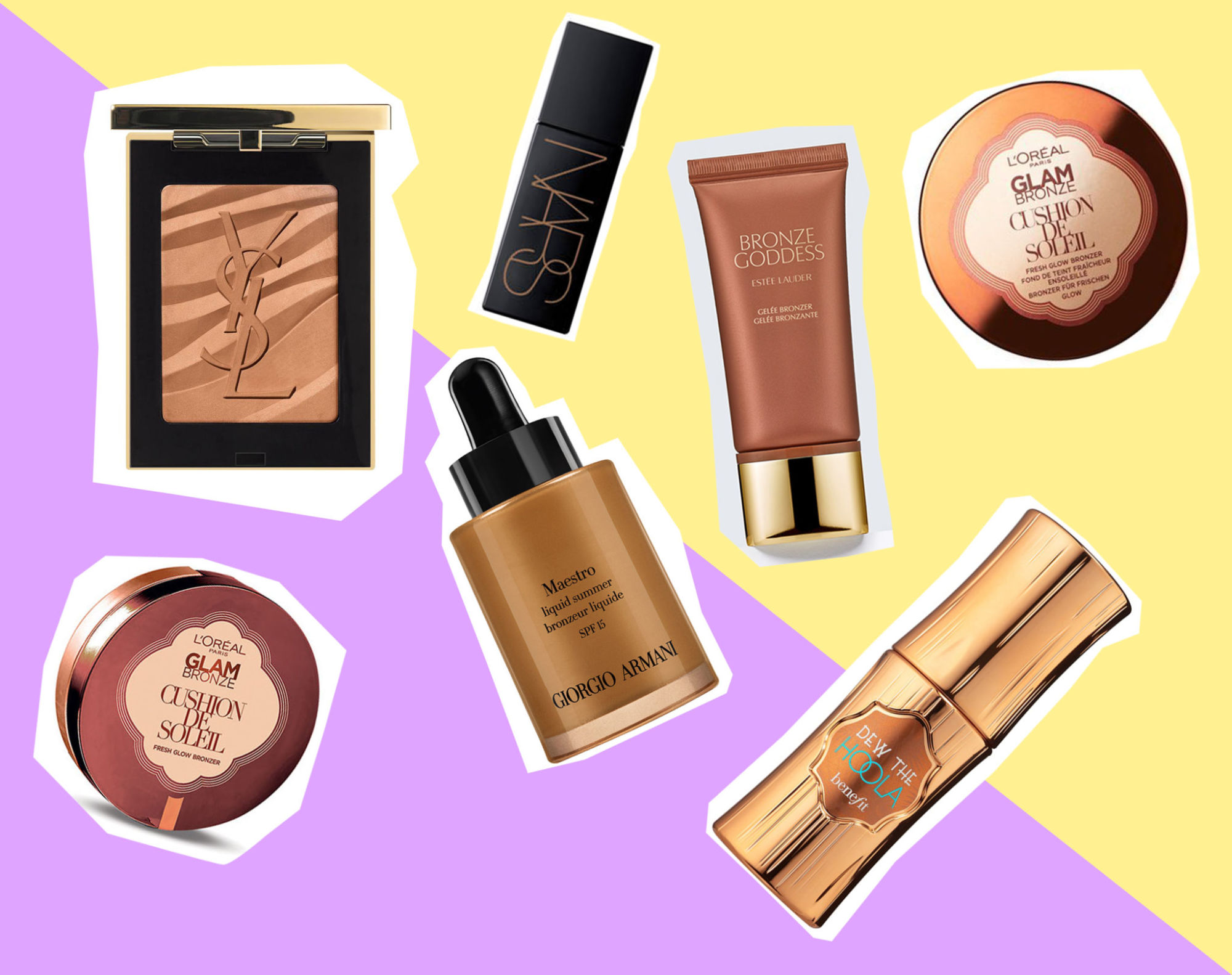 On pic: L'Oréal Cushion Bronzer, Nars Laguna Liquid Bronzer, Benefit Dew the Hoola, Yves Saint Laurent Les Sahariennes Bronzing Stones Balsam, Estée Lauder Bronze Goddess liquid bronzer, Armani Maestro Liquid Summer.
5) SWITCH OUT: BORING EYESHADOWS – SWAP IN: FUN EYESHADOWS
Summer also mean a return of bright and poppy colors. Neutral shadows are the best, this is true! But for some special summery nights, why not have a little more fun?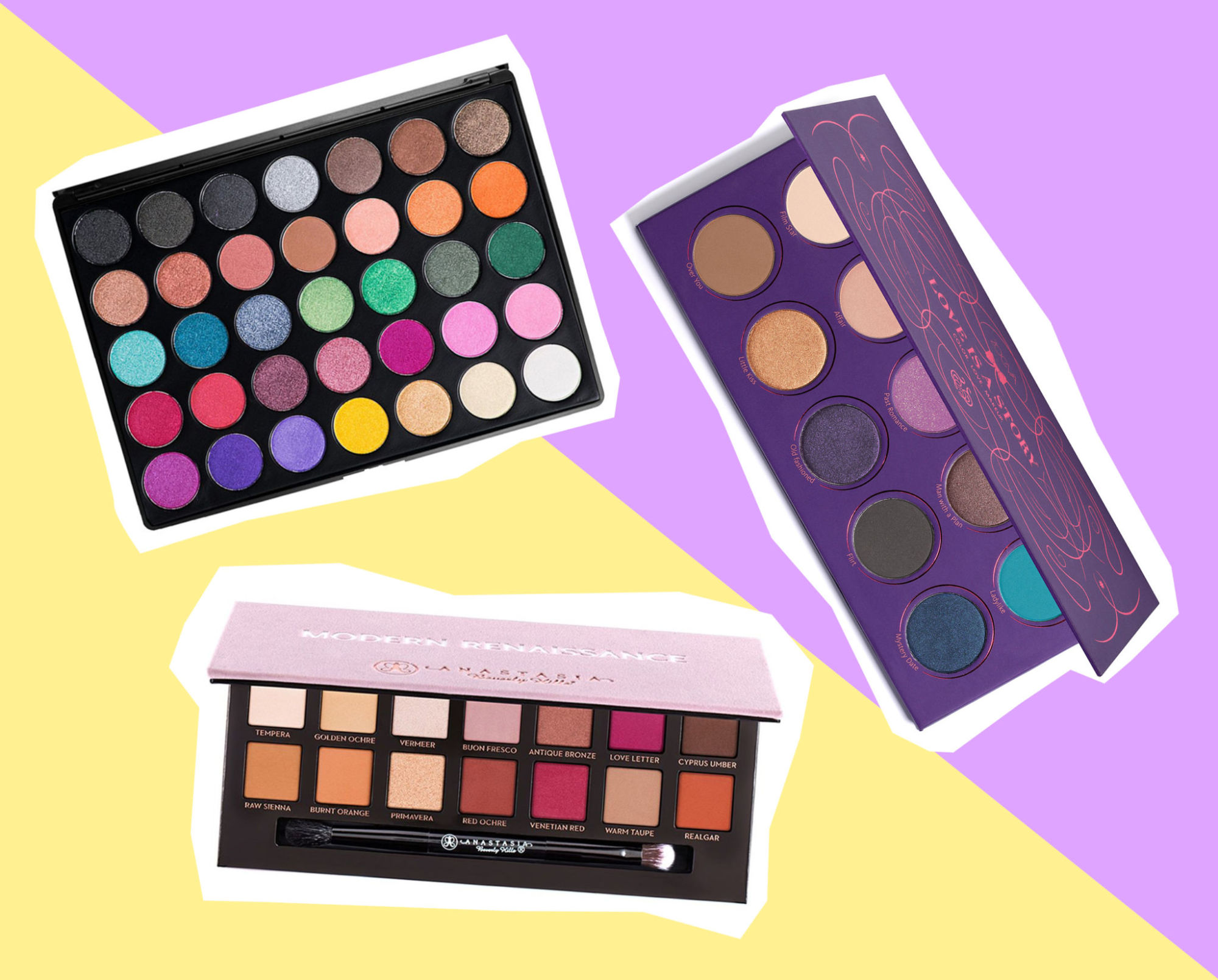 On pic: Anastasia Beverly Hills Modern Renaissance Eye Shadow Palette, Zoeva Love is a Story Palette, Morphe Brushes 35U Colour Multi Shimmer Palette.
6) SWITCH OUT: REGULAR MASCARA – SWAP IN: WATERPROOF MASCARA
Nothing ruins a makeup look faster than a case of melting mascara. So, if you're going to be out or at the pool, you will need an extra help to built your crazy-long lashes that stand up to everything from sweat to marathon pool parties to epic reality-TV crying sessions.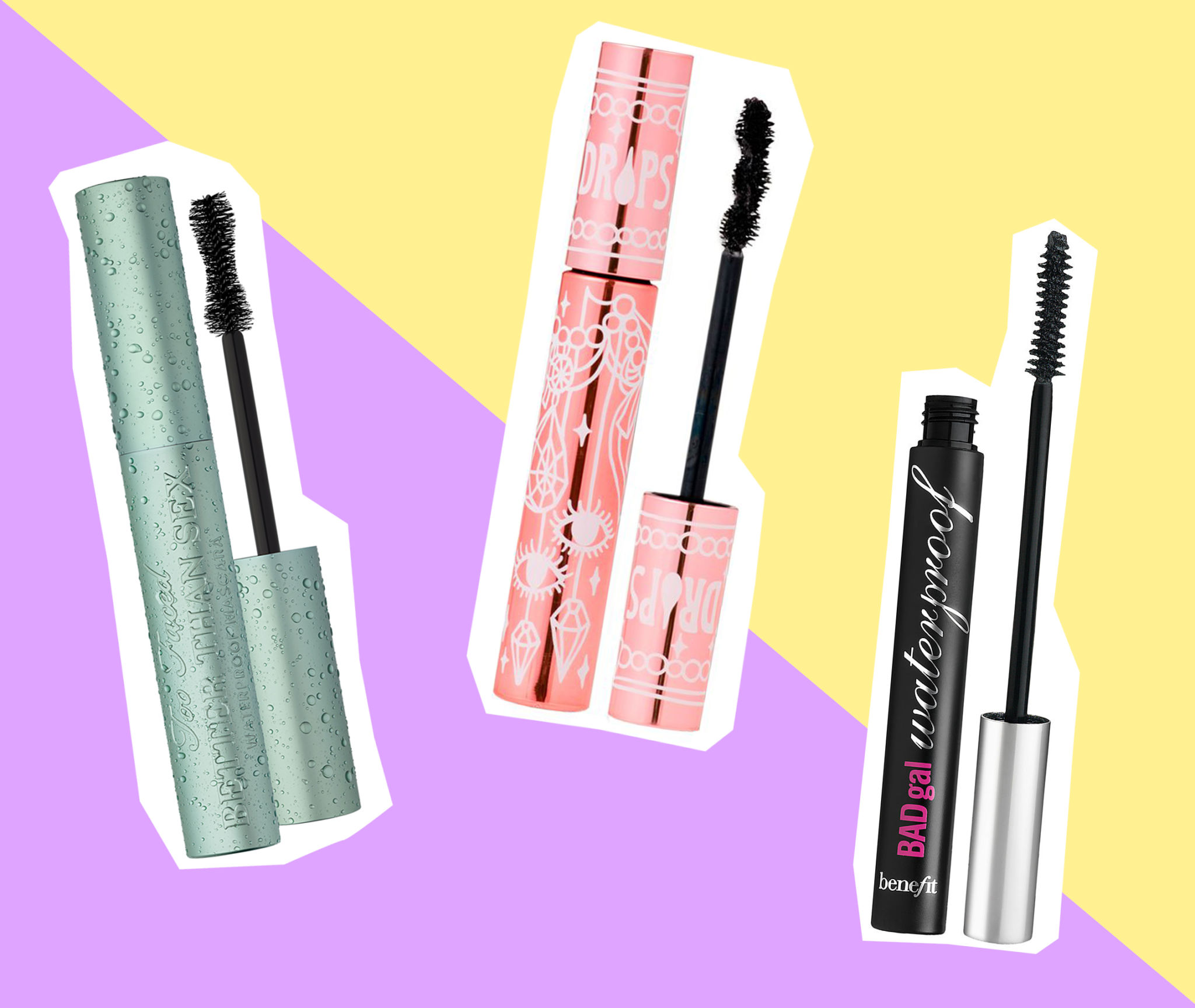 On pic: Too Faced Better than Sex Waterproof Mascara, Fairydrops Waterproof Mascara, Benefit Bad Gal Waterproof Mascara.
7) SWITCH OUT: EYEBROW PENCIL – SWAP IN: BROW GEL
Pencils are perfect for filling eyebrows, but their precise effect can look harsh in summer: that's where brow gels come in, plus, the fibers floating in the formulas help make your brows bolder.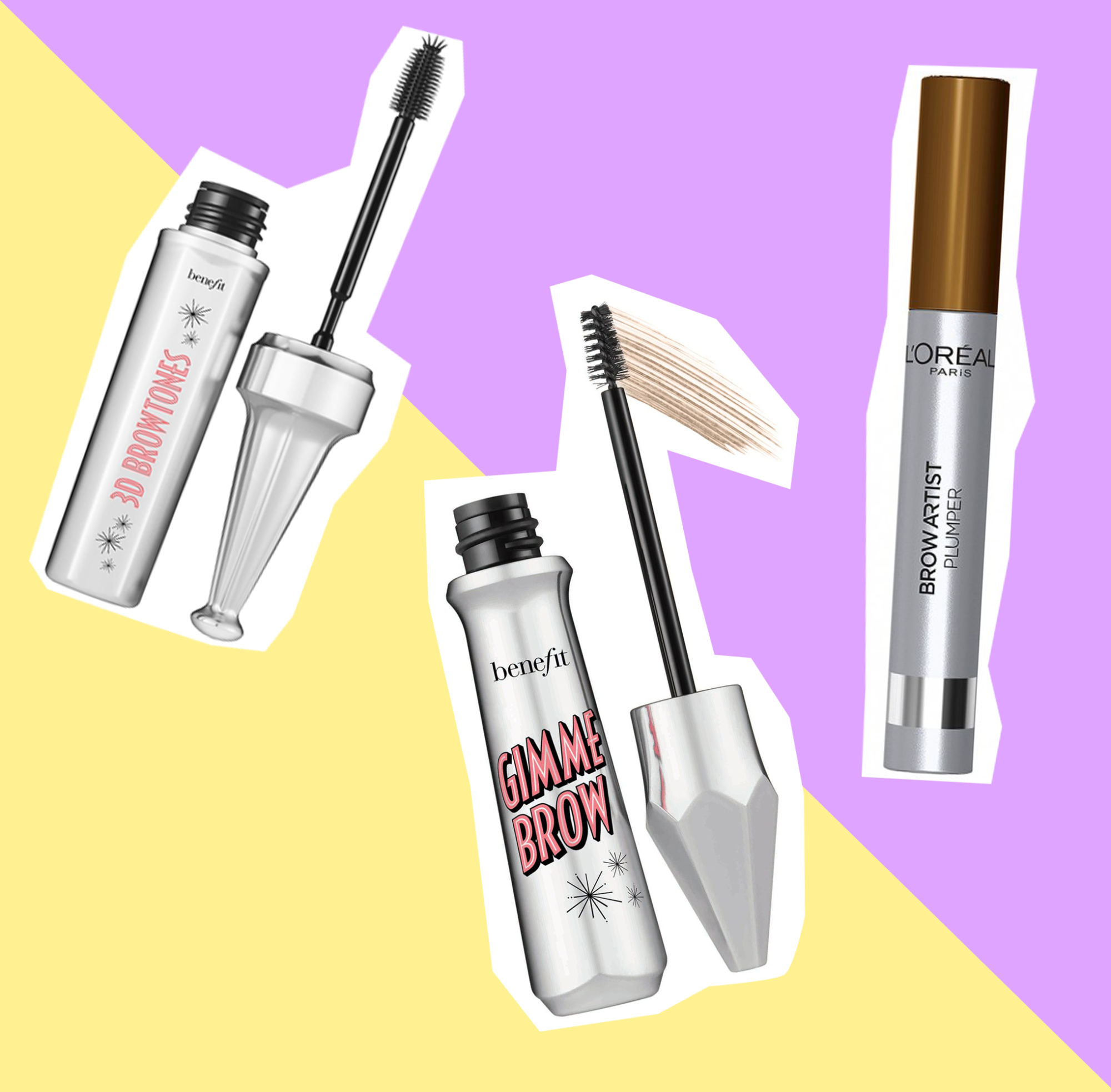 On pic: L'Oréal Brow Artist, Benefint Gimme Brow, Benefit 3D Browtones.
8) SWITCH OUT: MATTE LIPSTICK – SWAP IN: GLOSSY LIPSPICK/BALM
Thick and matte lipsticks are summery as a pair of snow gloves. Lighten up by switching to a balm or a super shiny gloss with just the slightest hint of juicy, translucent color.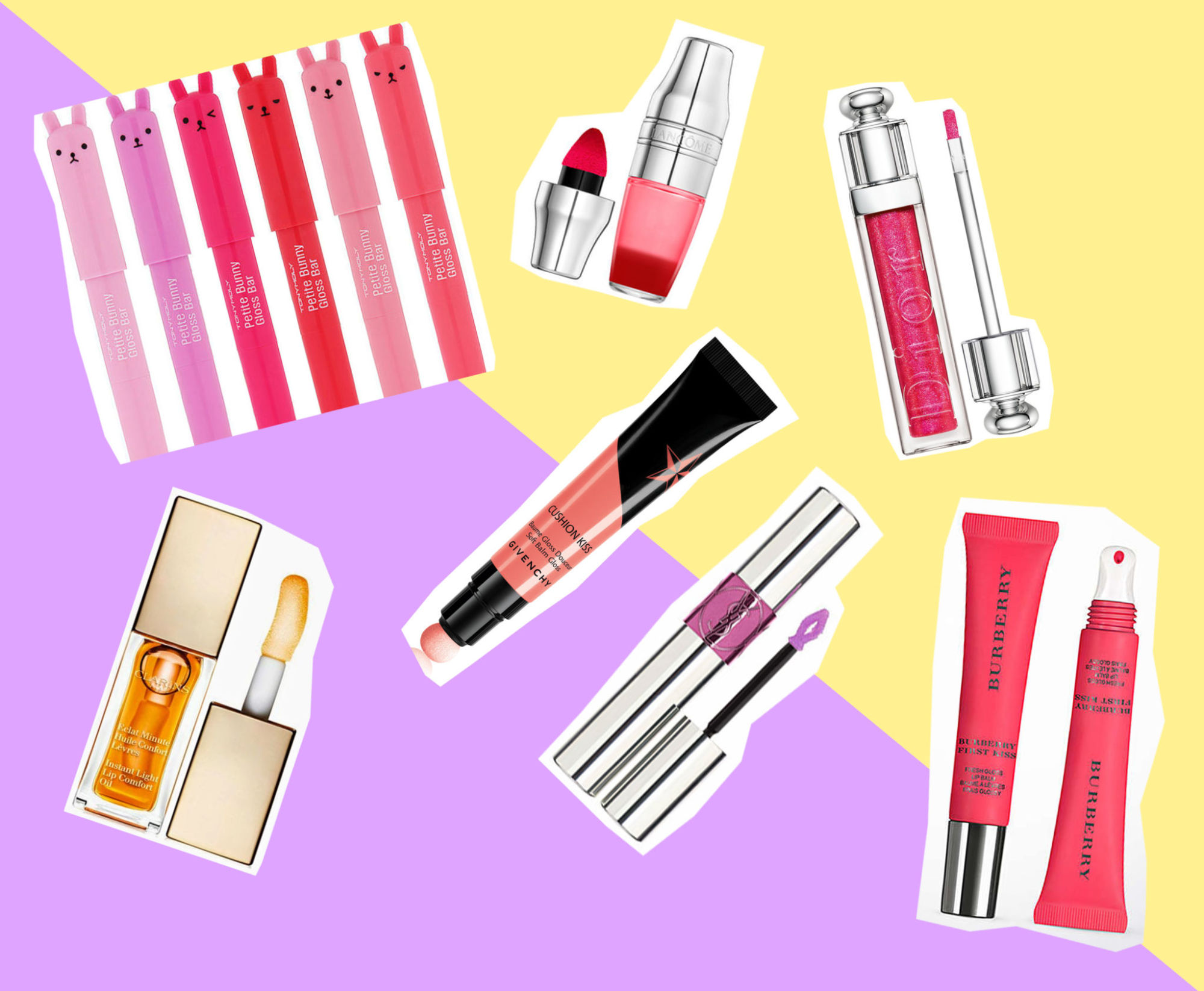 On pic: Givenchy Les Saisons Cushion Kiss, Tony Moly Petit Bunny Gloss Bar, Lancôme Juicy Shaker, YSL Volupté Tint in Oil, Clarins Éclat Minute Huile Confort Levres, Dior Addict Ultra Gloss, Burberry First Kiss Balsamo per Labbra.
Credits: Refinery 29