If you watched "A.P. Bio" already (airing on NBC since March 2018), you're already familiar with the character of Grace: the pretty, sweet and super kind girl in the class assigned to Jack Griffin (Glenn Howerton), a disgraced Harvard philosophy scholar, who is now to teach Advanced Placement Biology teacher. We met Sari Arambulo, who plays Grace in the series, and she is really as nice and sweet as her character, but also a full of life and bright young woman. She has starred in TV shows like ABC's "Modern Family" and Disney's "Girl Meets World," and now is so excited to work in "A.P. Bio," where she found an incredible cast and a fun environment, like a real family.
Sari, born and raised in LA, where she is still living, found great friends in her fellow cast mates in "A.P. Bio," and was happy to tell us how fun was working at the series. As we discovered her French is amazing, since she has lived in Paris for a year, and she immediately clicked with our team, discussing Europe, France and Italy, where she also traveled.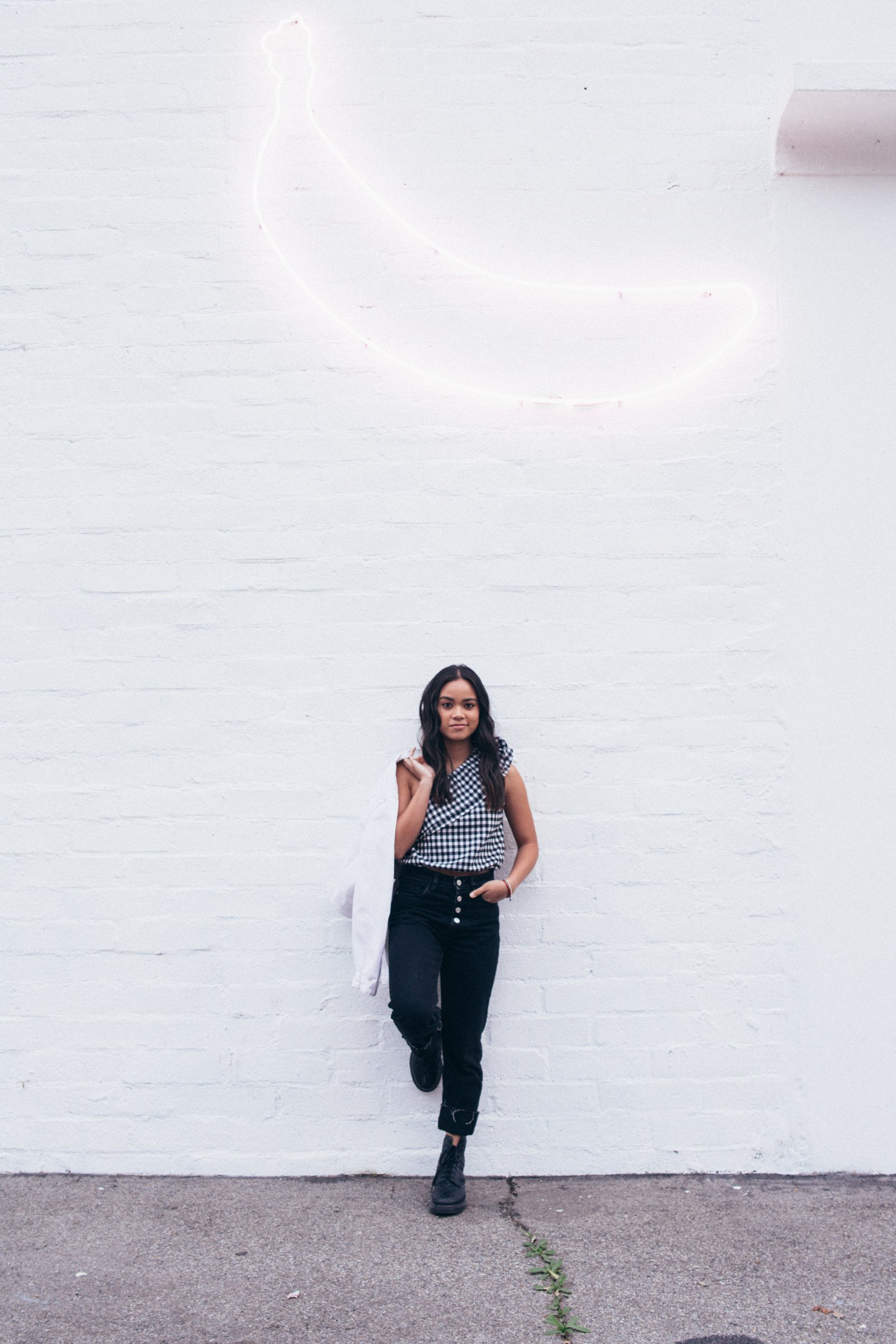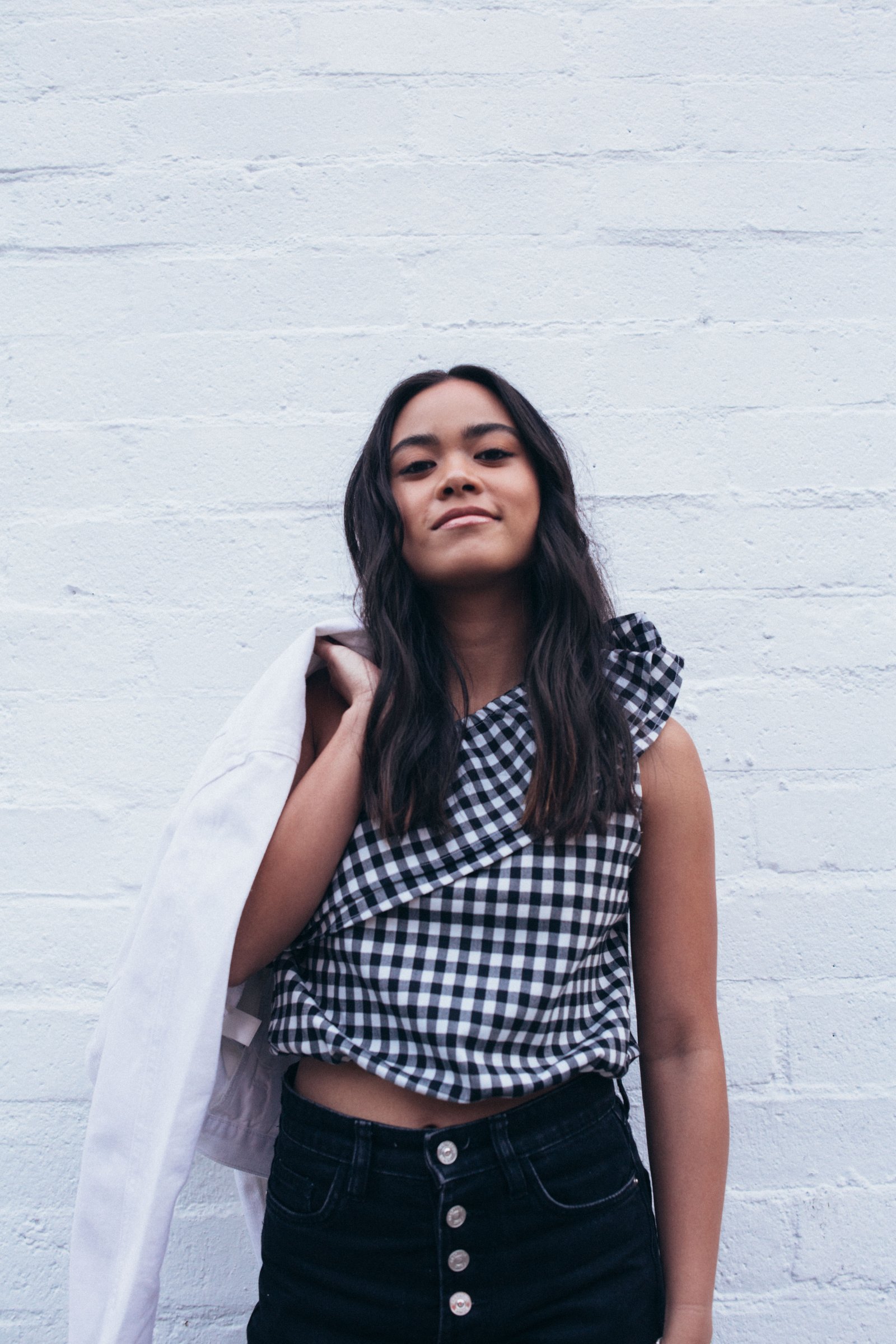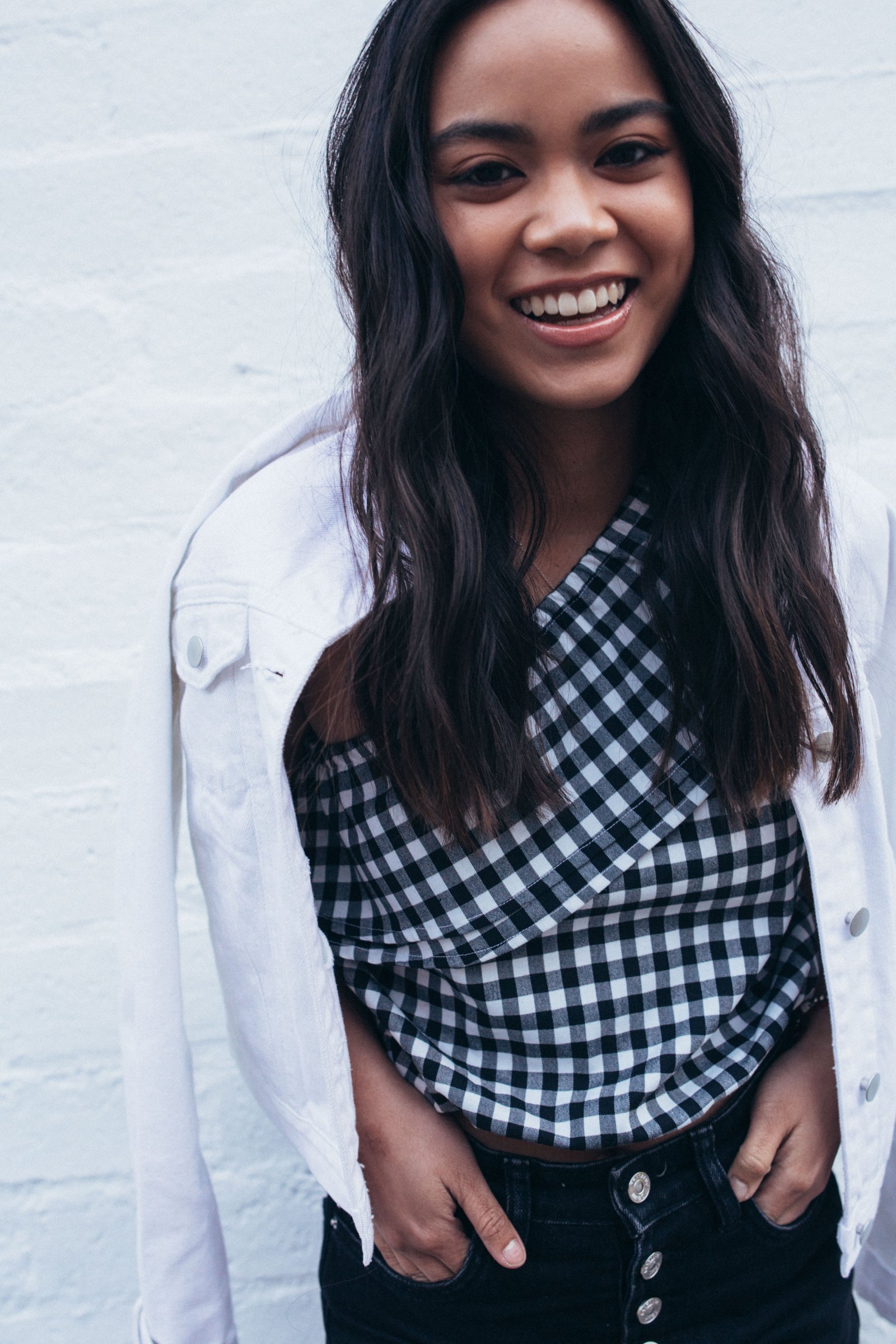 Sari is currently juggling school (and here we all get the struggle) and auditions for new projects and is also working on writing and producing her own short movie, but, more importantly, she never fails in putting an amazing energy in all her upcoming projects. We asked her about very important things like her favorite movie as a child, if she likes Hawaiian Pizza and about her most memorable epic fail on the job…and we weren't disappointed!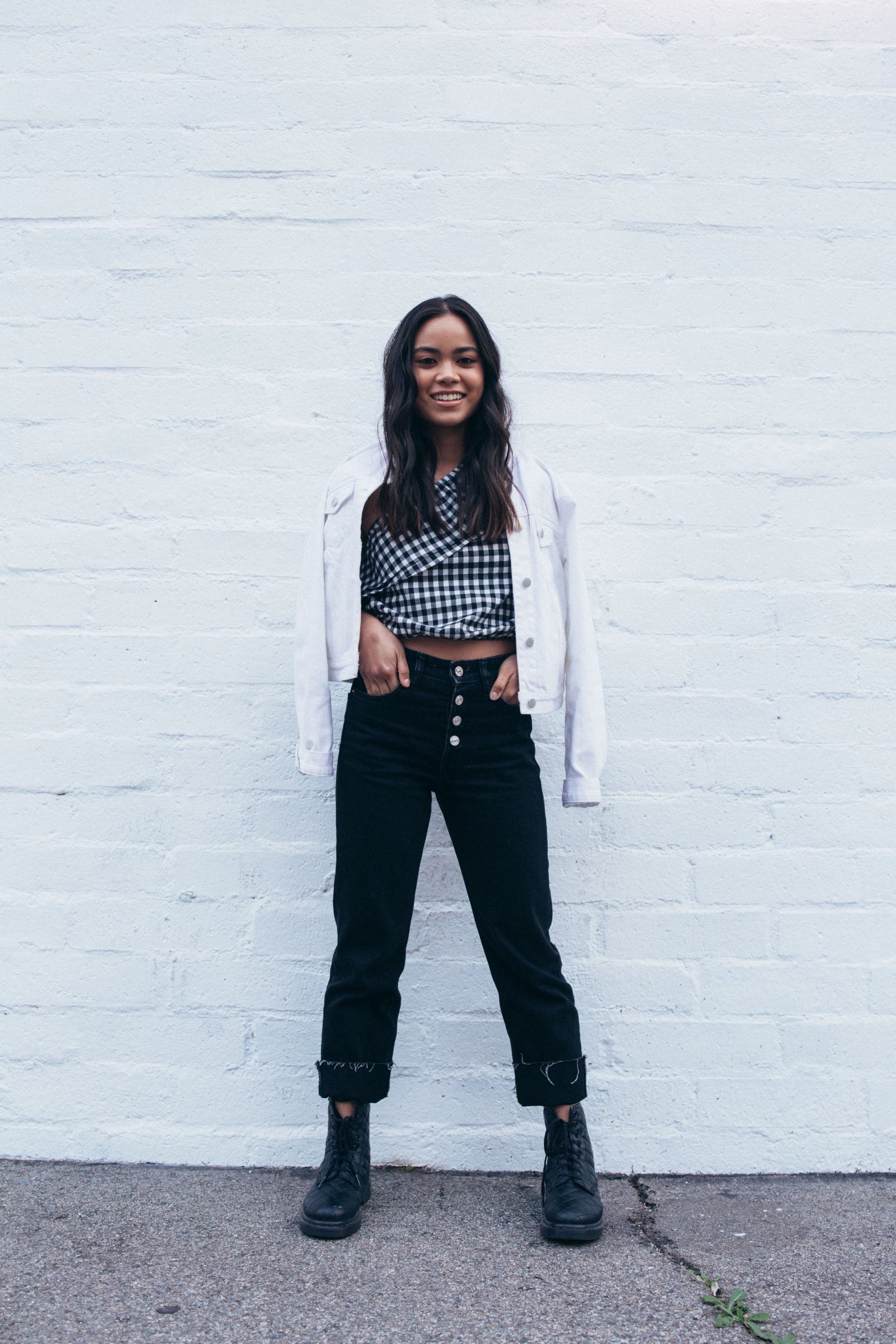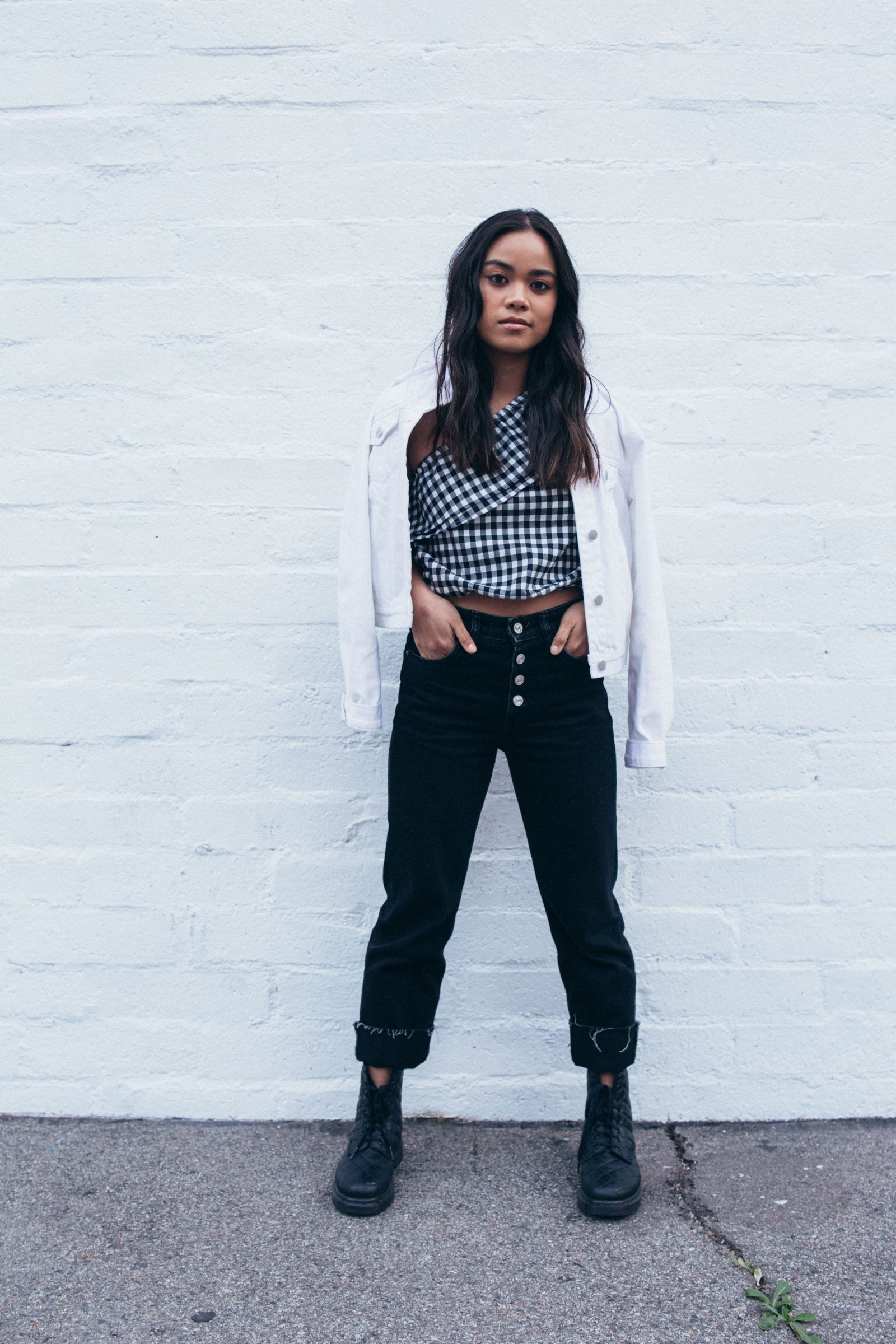 ___________
What does acting mean to you?
___________
Acting means stepping into someone else's shoes and really taking on the entire character personality: their fears, hopes, dreams and really using your own body as a vessel to perpetuate that, so that is what acting means to me. Acting for me is something I absolutely love, it's a passion of mine, and I love being able to step into another person's shoes and really take on another character. I think it's really exciting and fun.
___________

How was your first day ever on set?
___________
I was 10 years old and I was shooting a Spongebob commercial and it was so much fun. I remember, in my scene, I had to eat a clementine, the little tangerines, so I had to eat those in my scene, at a desk, and I had to do a bunch of gigs like eating those. There was another scene where I was laughing, there was another scene where I was dancing and, in my ten-year-old mind, it was like "this is what acting is like? This is so cool!" and I was hocked. And so then I drop my commercials to film and tv and, yeah, I also loved that.
___________
What was the best acting advice you have ever received?
___________
The best acting advice I've ever received was, really, to just
not worry about what you can't control
and know that, maybe, in terms of rejection from a role, maybe didn't get it just because of some external factors you can't even control, but you just know you are talented and you're enough and if one door closes another door opens.
there will always be another opportunity for you.
___________
What kind of stories do you dream to tell, what kind of character do you like to bring to life?
___________

I would love to bring laughter, I love comedy but I also love drama. I love characters who are portrayed as really strong, independent women, I think Hollywood always needs more of that.
So, that would be a great character to play.
___________
How do you look for inspiration for a character? Do you improvise more, or…?
___________
When I prepare for a role, first I read the script entirety and try to figure out what kind of character it is, its personality traits, and then I kind of use a lot of substitution. I put myself in their situations and say "If I was those characters what would I do?" and kind of pull from my own life. I think that's what really helps me make my acting authentic and real: I pull from my own experiences.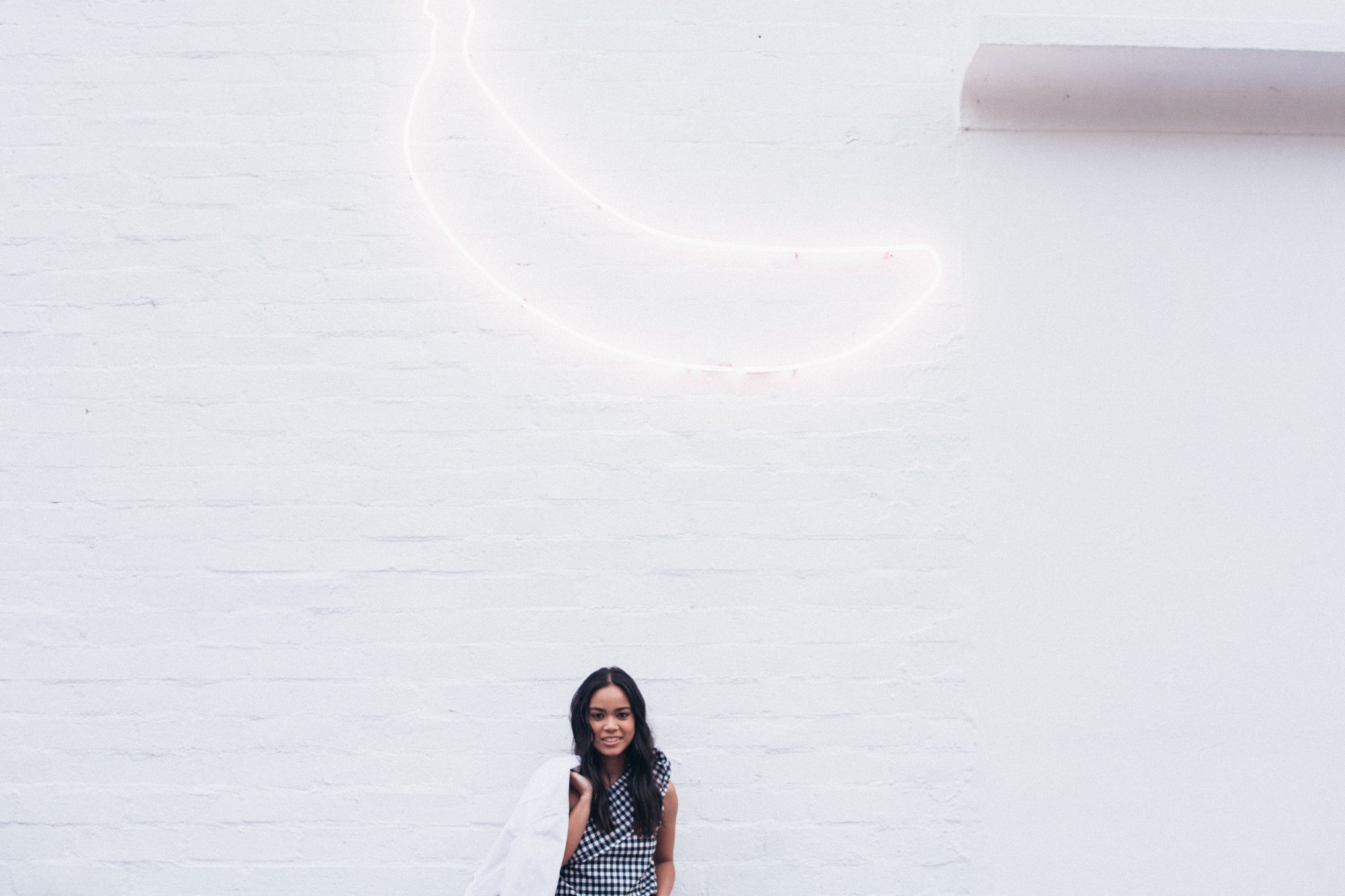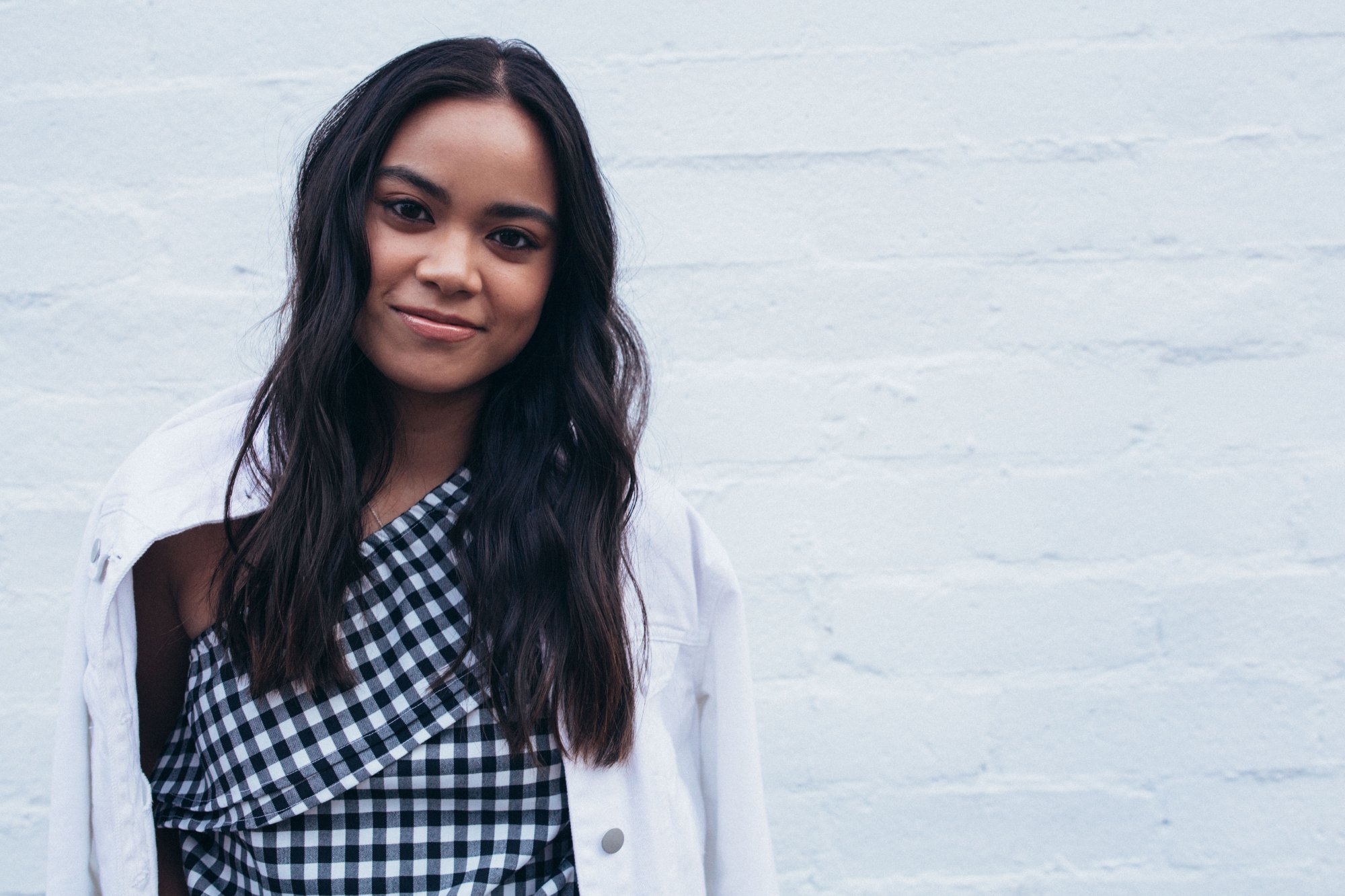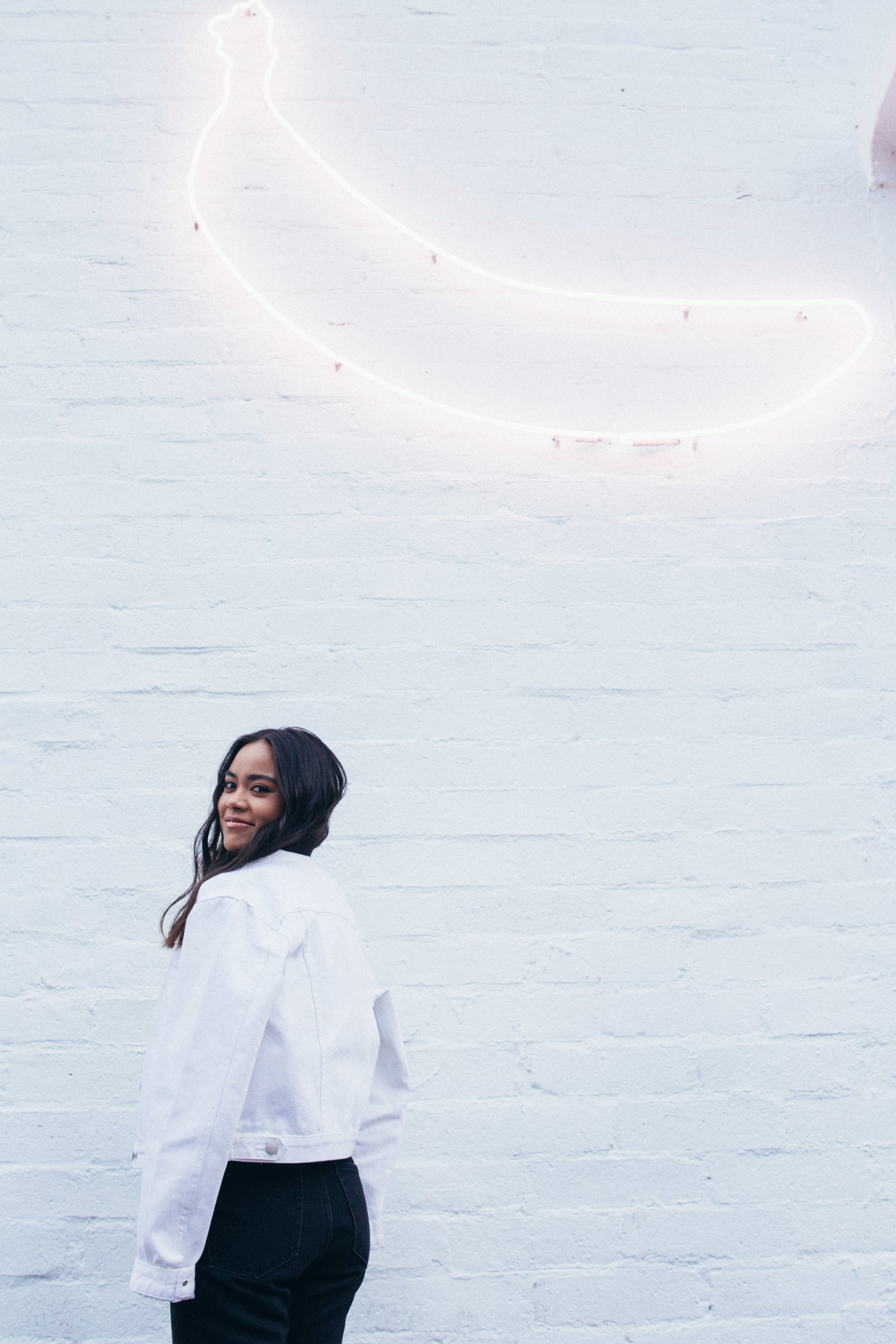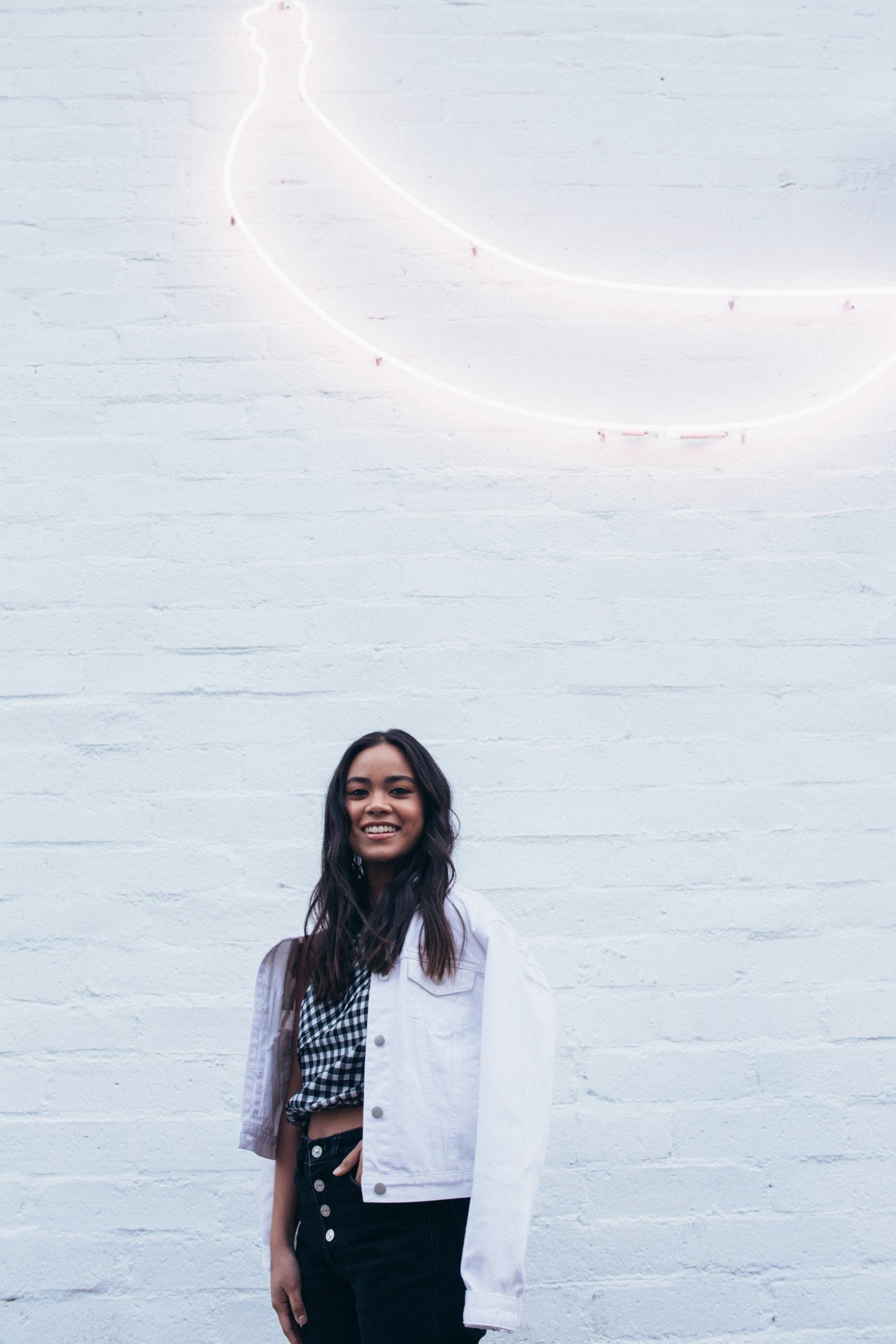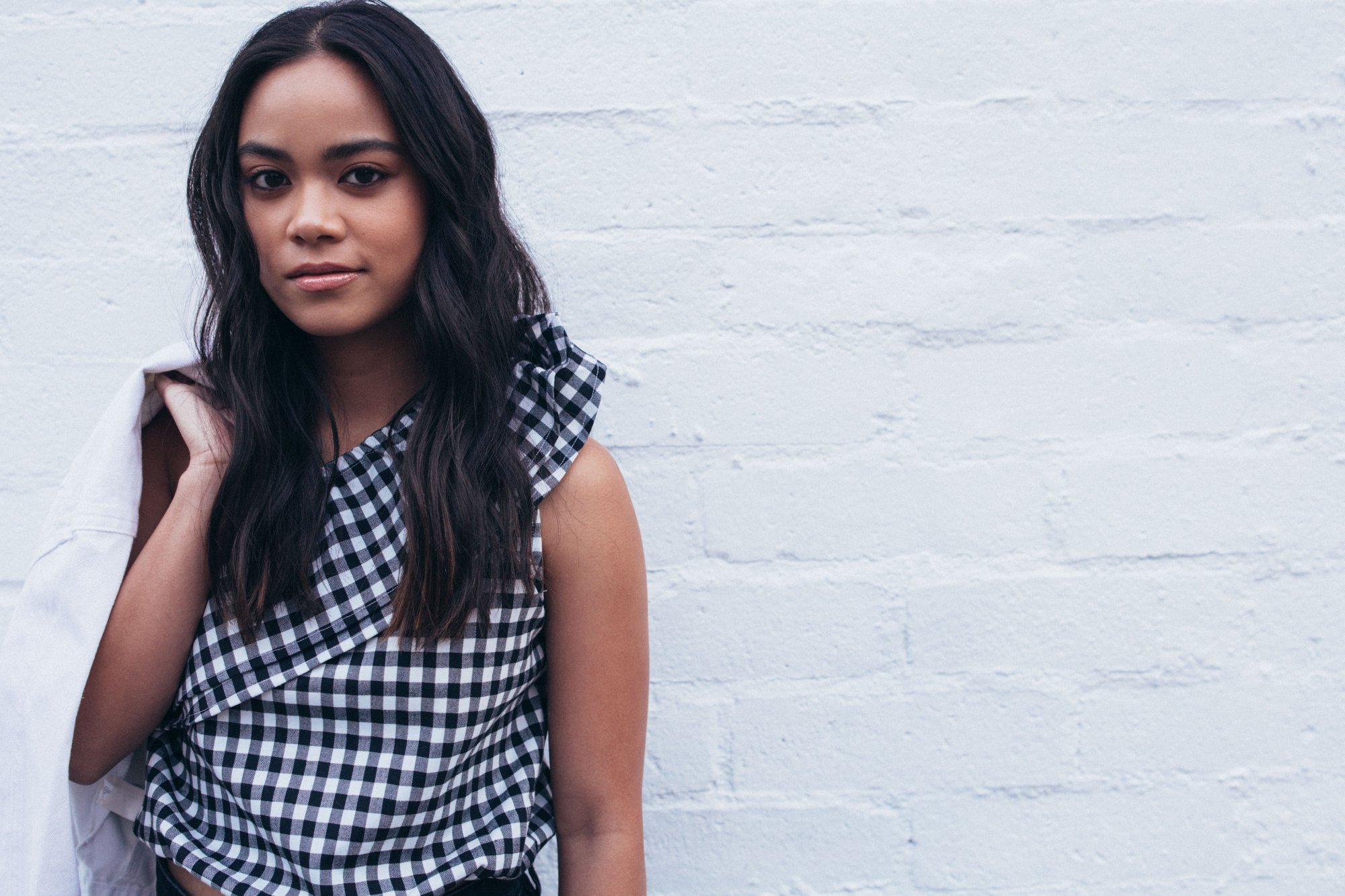 ___________
So is there a lot of improvisation? Do you read the script and try things you never tried before on the spot?
___________

Yeah, for example on the show that I was just on, "A.P. Bio," we had a lot of opportunities when we didn't even have to use the lines and we could just impro and say whatever came to our head. And, then, there were situations that were a lot of fun, just because we didn't really have to be based on the script, we kind of just had to play with it and organically see what was coming out.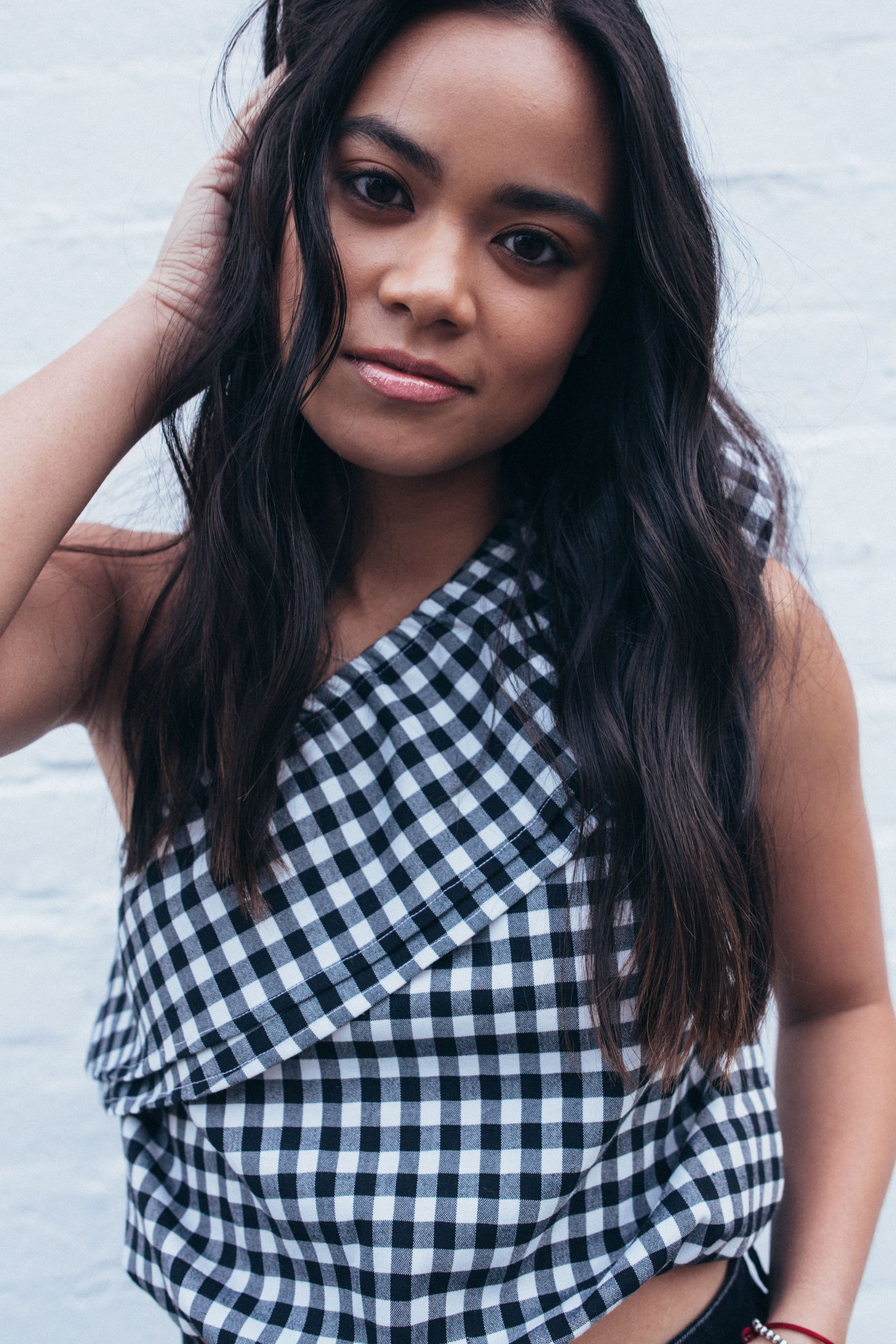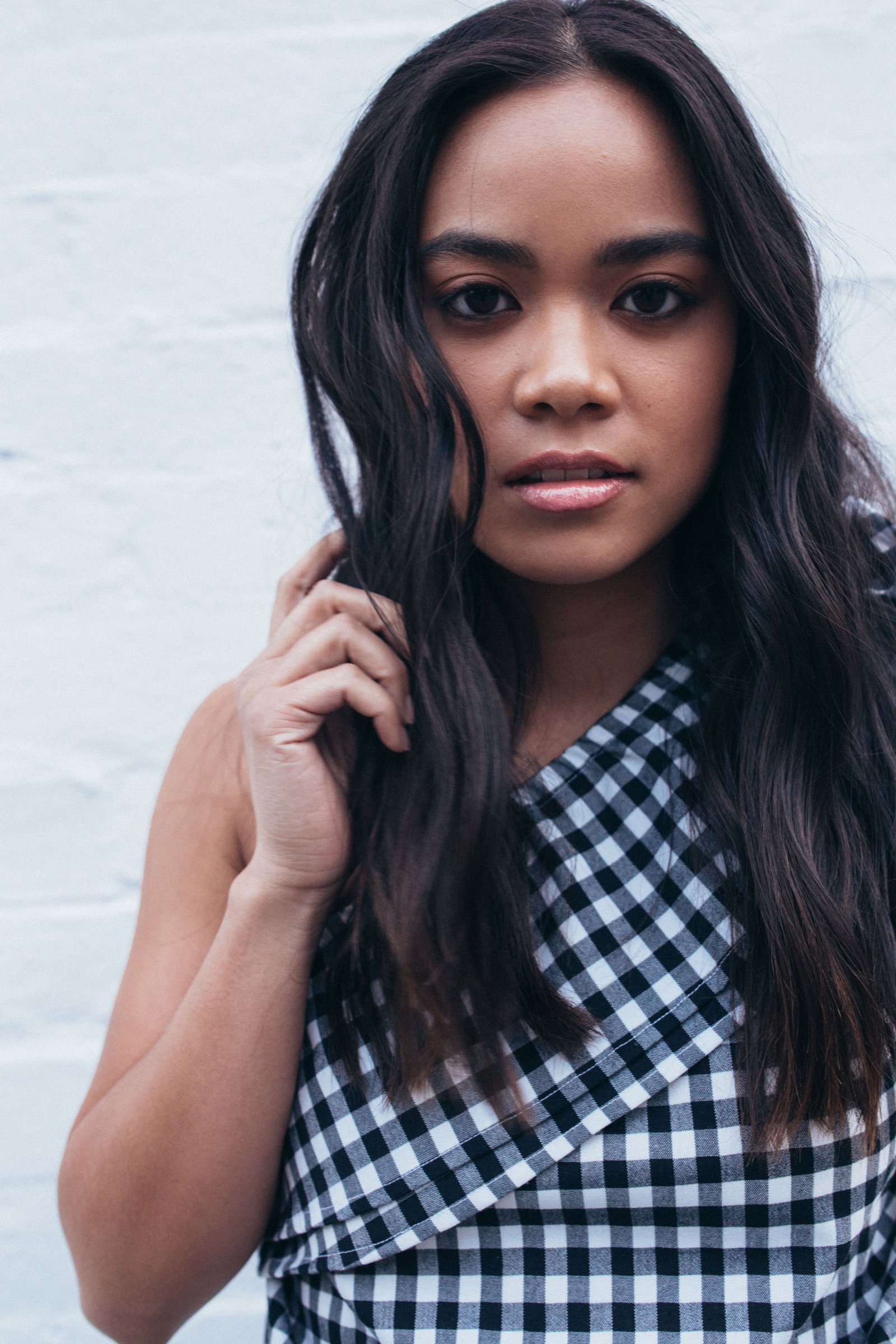 ___________
How was the mood on the set of "A.P. Bio"?
___________

It was so much fun.
I absolutely loved it, everyone was so kind, and it was such a joy to walk into work every day, or every morning at 6 a.m., but everyone was so cheerful e kind and one the biggest blessing I had received from "A.P. Bio" is developing all these amazing friendships, specifically with other kids in the "A.P. Bio" classroom. We still talk to these days, I hang up with them all the time and it's just so nice creating this sort of family from my cast.
___________
"A.P. Bio" just aired in March on NBC, what do you feel about that?
___________
Oh, it's so COOL! This is actually my first project for NBC.
I do a lot for Disney, ABC, a bunch of stuff for TNT as well, so this for me is the first time on NBC, which is really cool. I think it's such an iconic network and it's an honor to be a part of the show on the channel.
"This is what acting is like?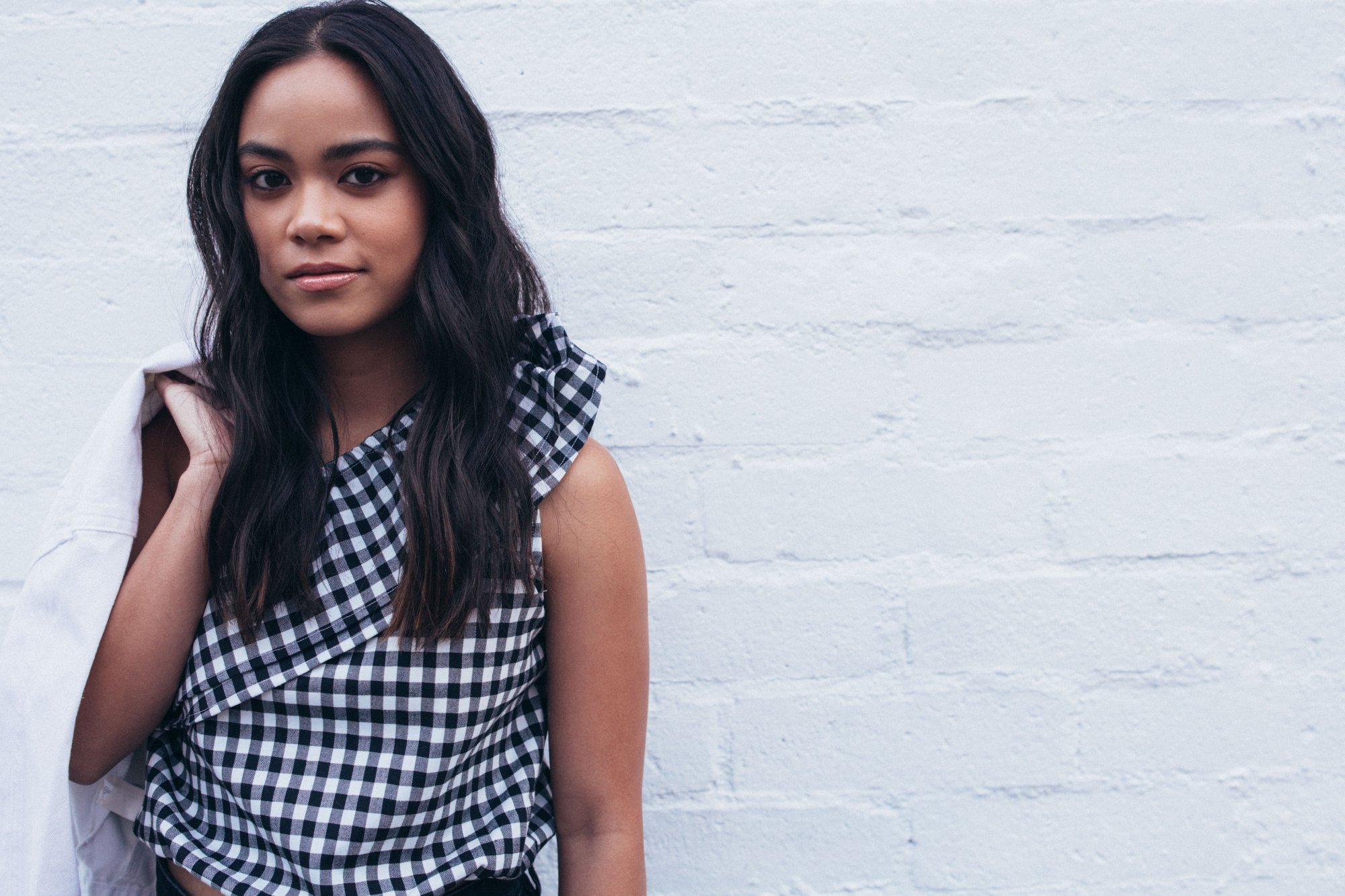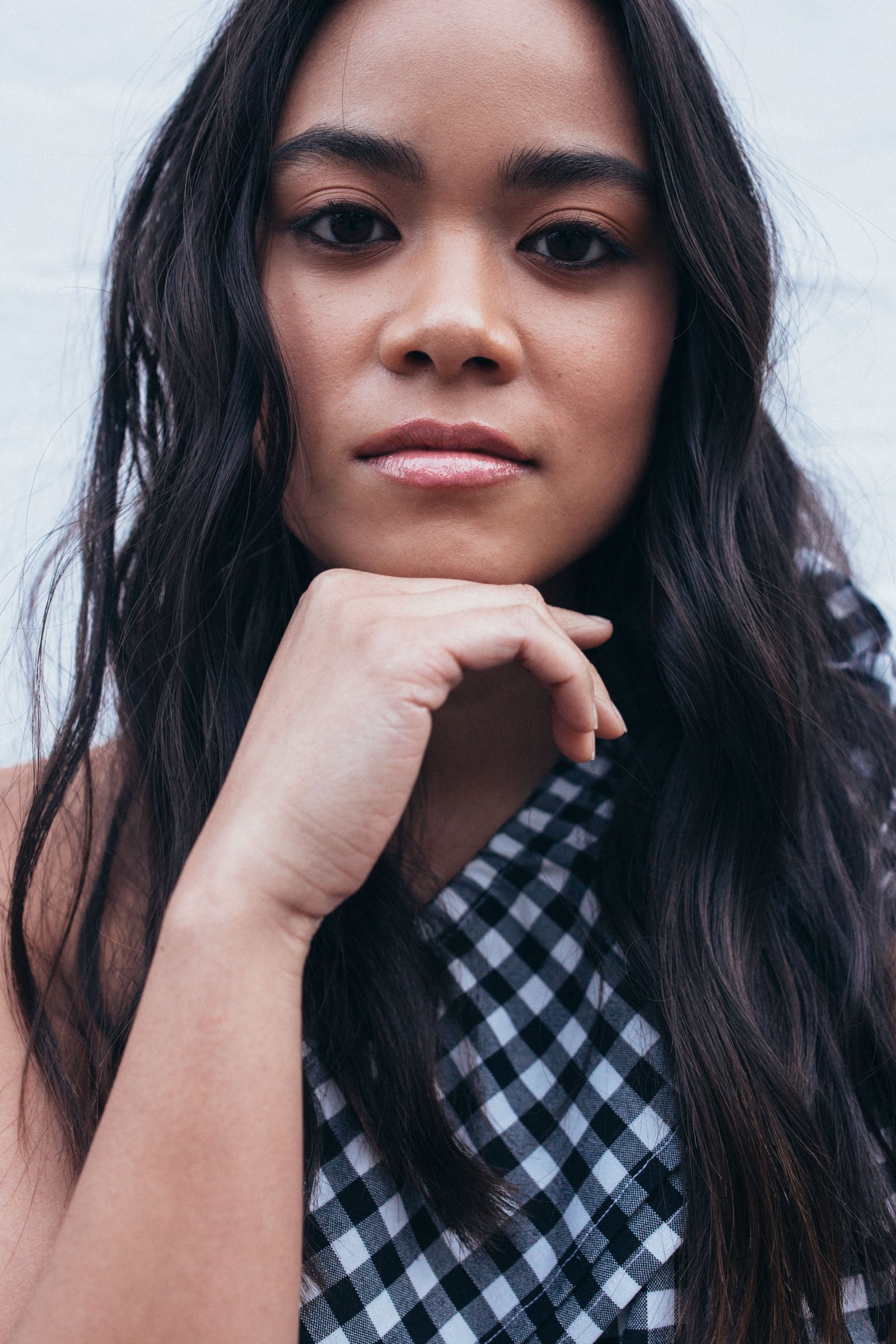 ___________
How do you prepare for Grace?
___________

Actually, when I read that script for the first time I was like "ok, this girl is really sweet and kind". But, when I was re-reading the script, she really brought to mind a girl that I knew in my high school who was really shy and timid but just super-kind and who always tried to be friend with everyone and to be as helpful as possible, so I always thought about that girl and kind of brought some characteristics of her character's into Grace.
___________
What's your dream role?
___________

I would love to be a superhero, I think that would be amazing [laugh]. There is this new show called "Marvel's Runaways" and it's starring a bunch of teenagers who have superpowers and it really portrays the female characters in a strong, independent way and I would love to have a character like similar to that.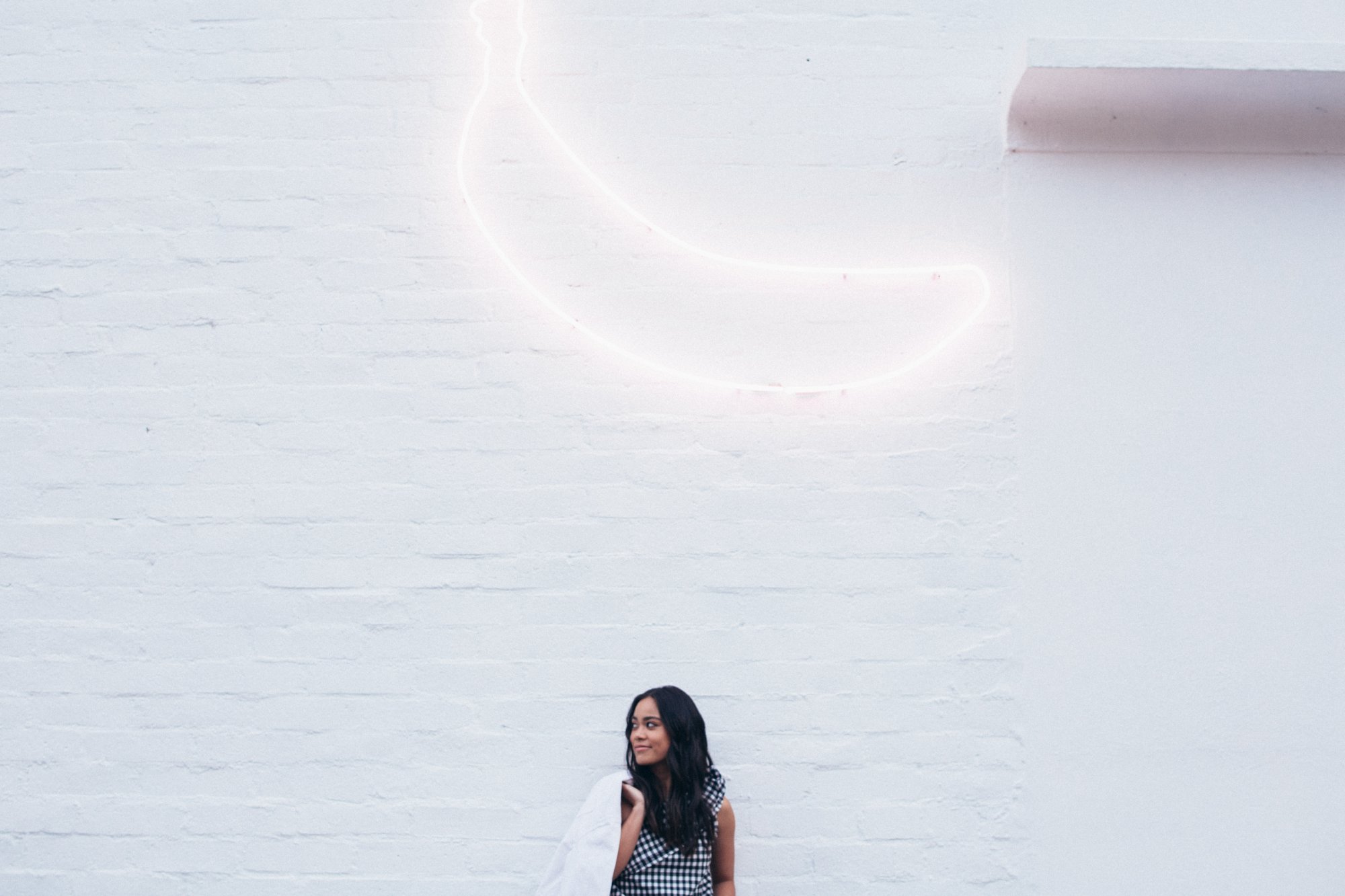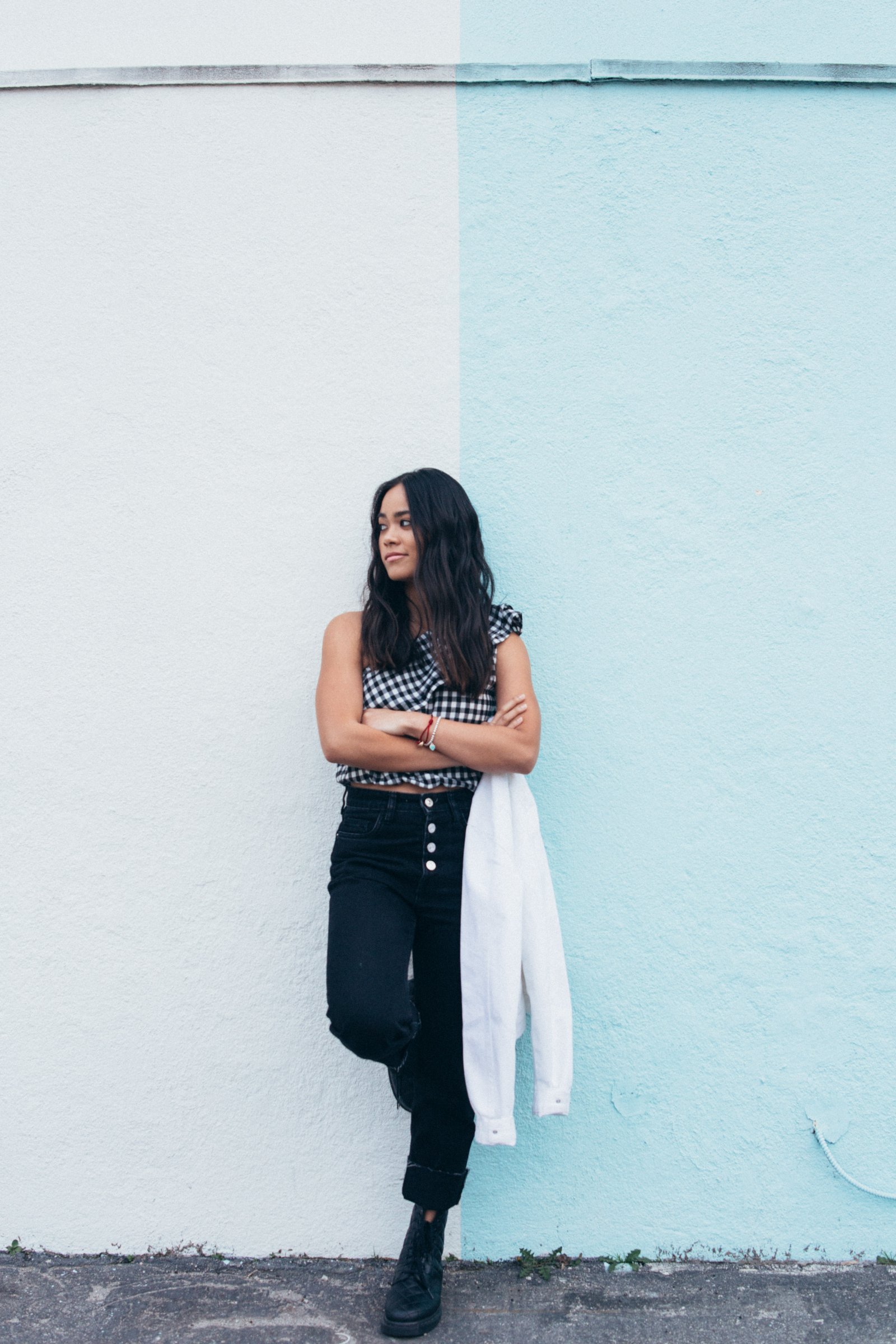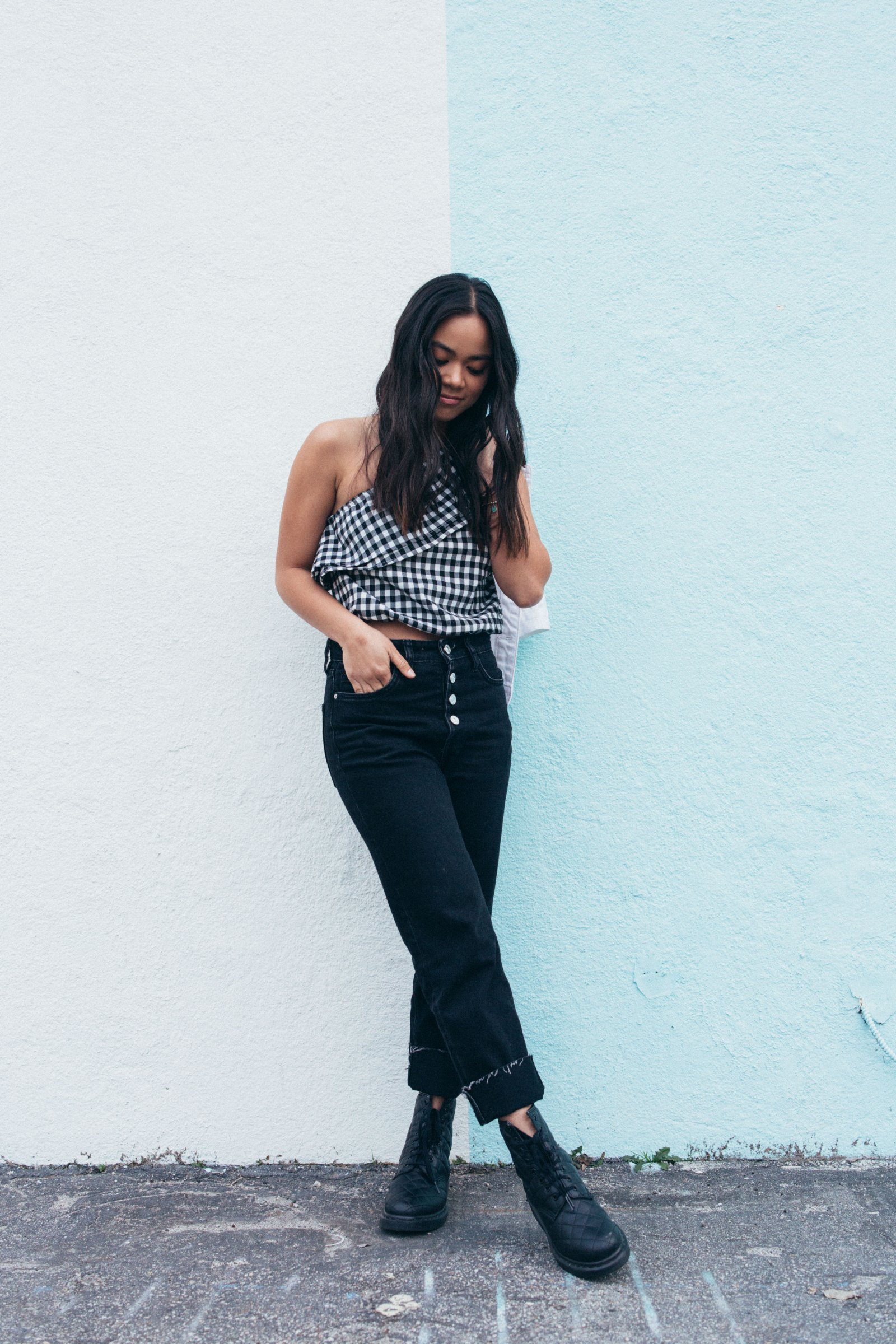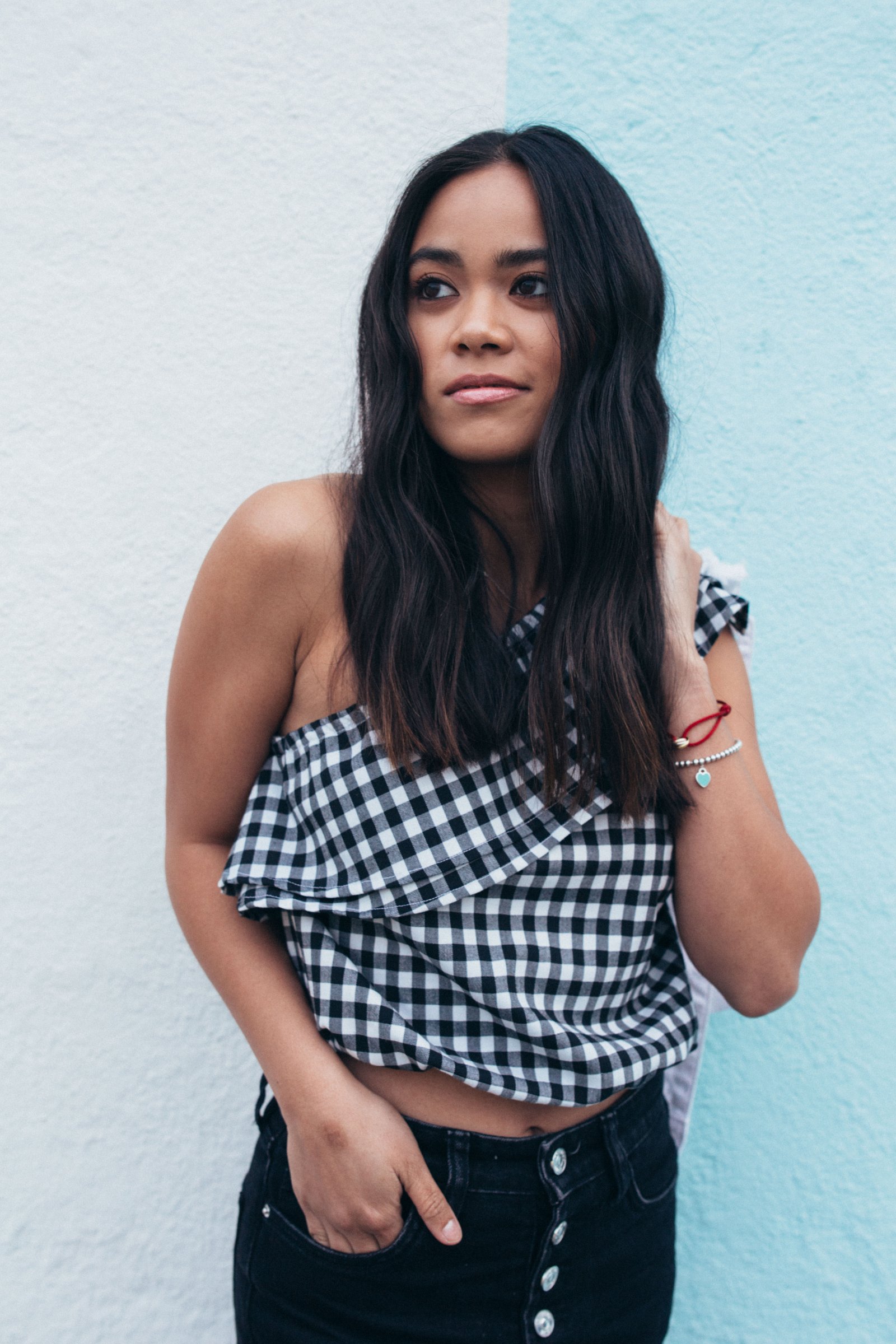 ___________
Is there any actress or director that inspires you?
___________

For the actress Meryl Streep, obviously! She is just a legend, like a literal living legend. She is great.
I watched "Big Little Lies" recently and I've absolutely adored it, and so that also brings to mind Reese Witherspoon. I think she is just such a poised, eloquent woman who started running in the business as a kid with "Election," I forgot how old she was, but she was very young, and then she is just catching this momentum in her career and now has her own production company and she is just like an energy marvel in that industry, which is so impressive.
___________
What's next for Sari?
___________

I'm currently in school, so I'm busy with school and I'm actually working on producing and writing my own short film. So I'm busy with that, and I'm just auditioning and all the fun stuff.
It's still a work in progress, but it's a surprise!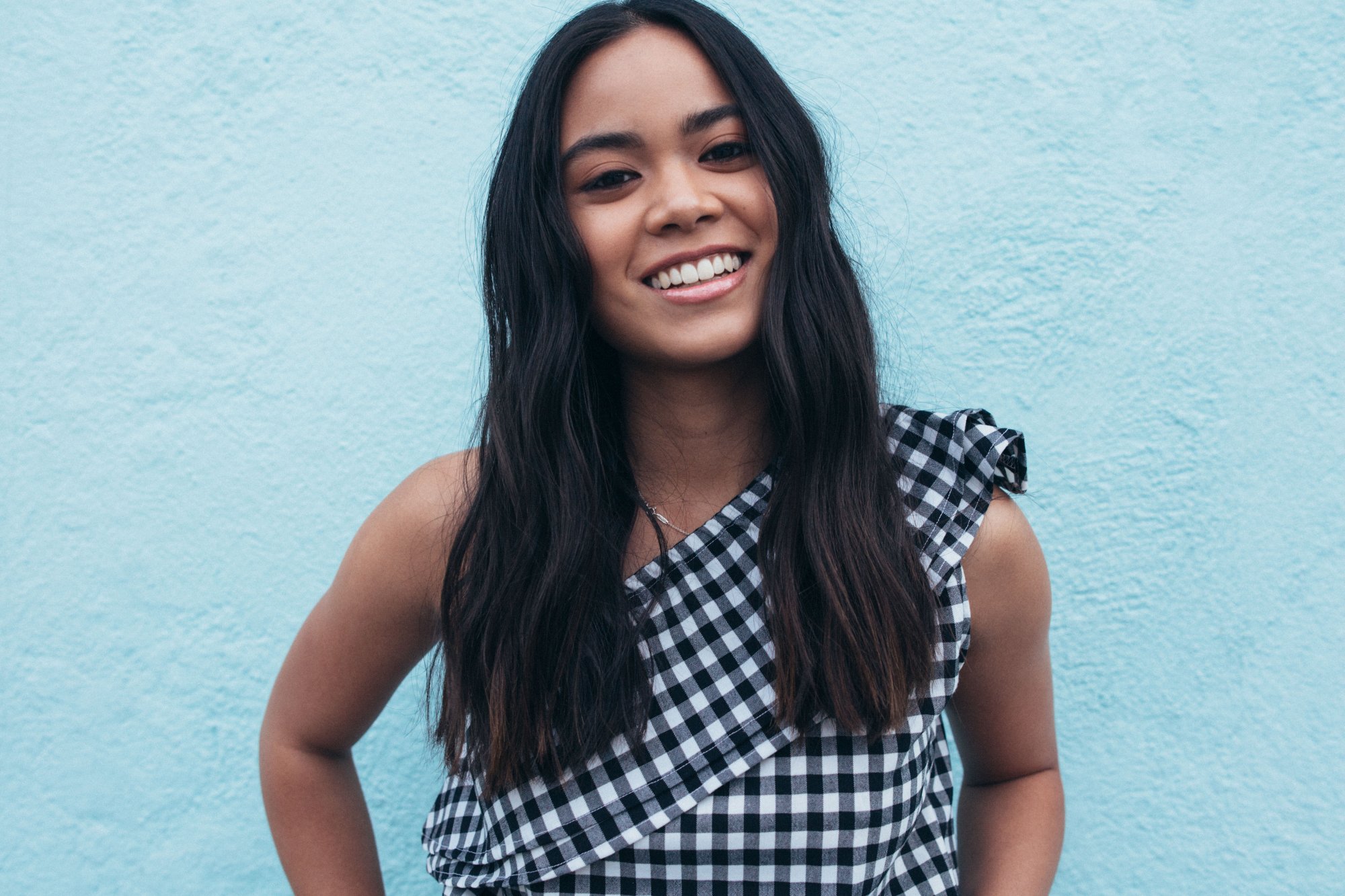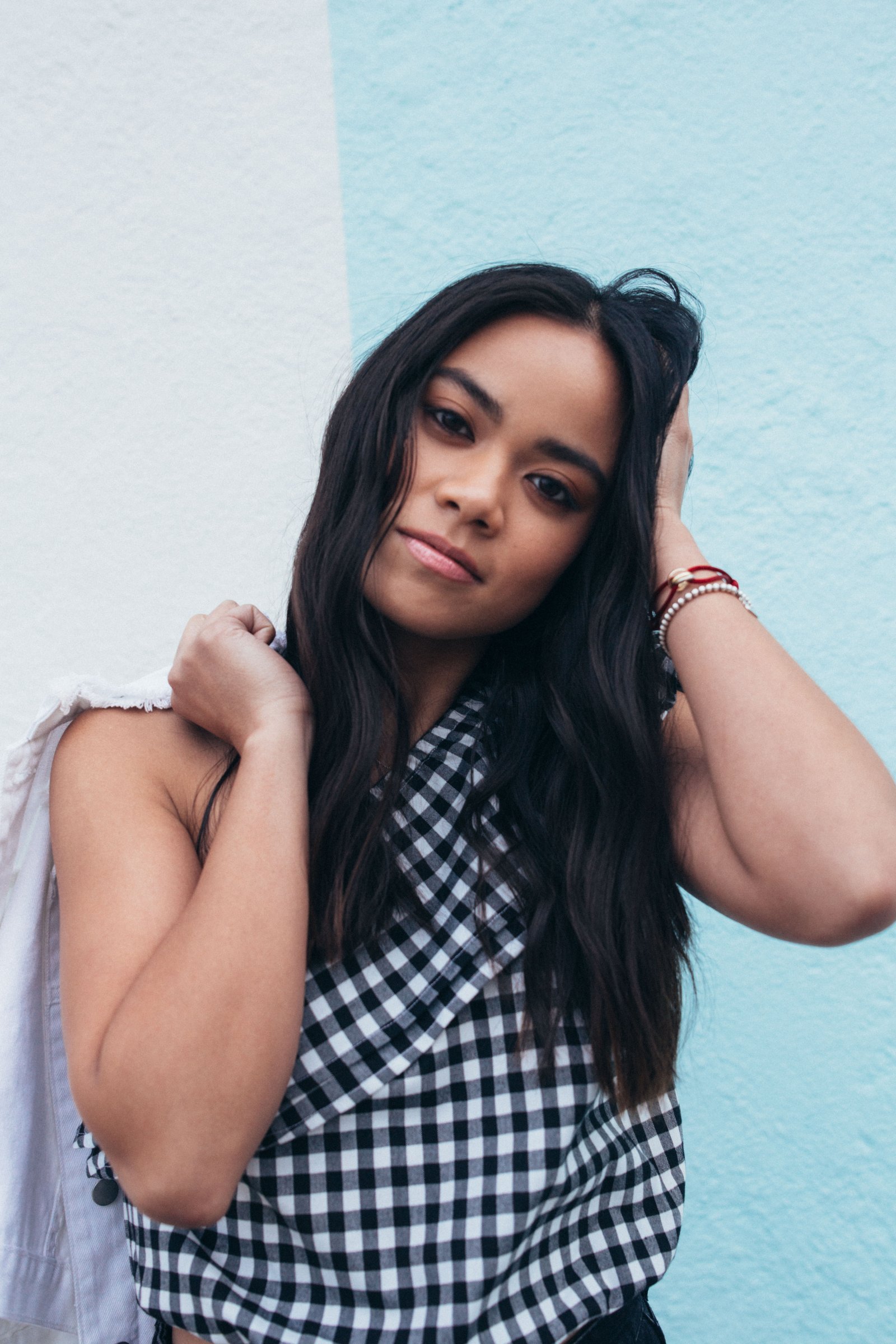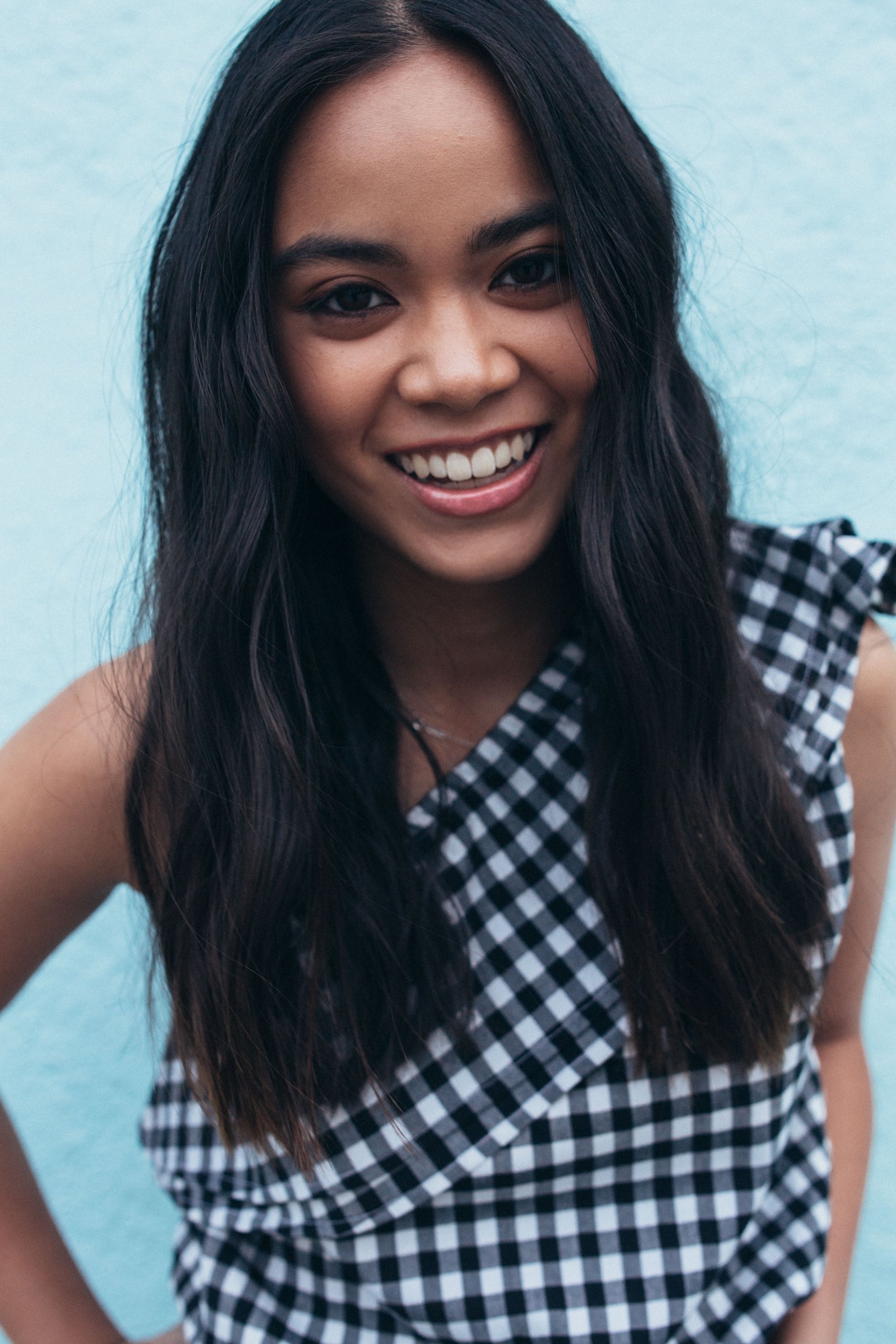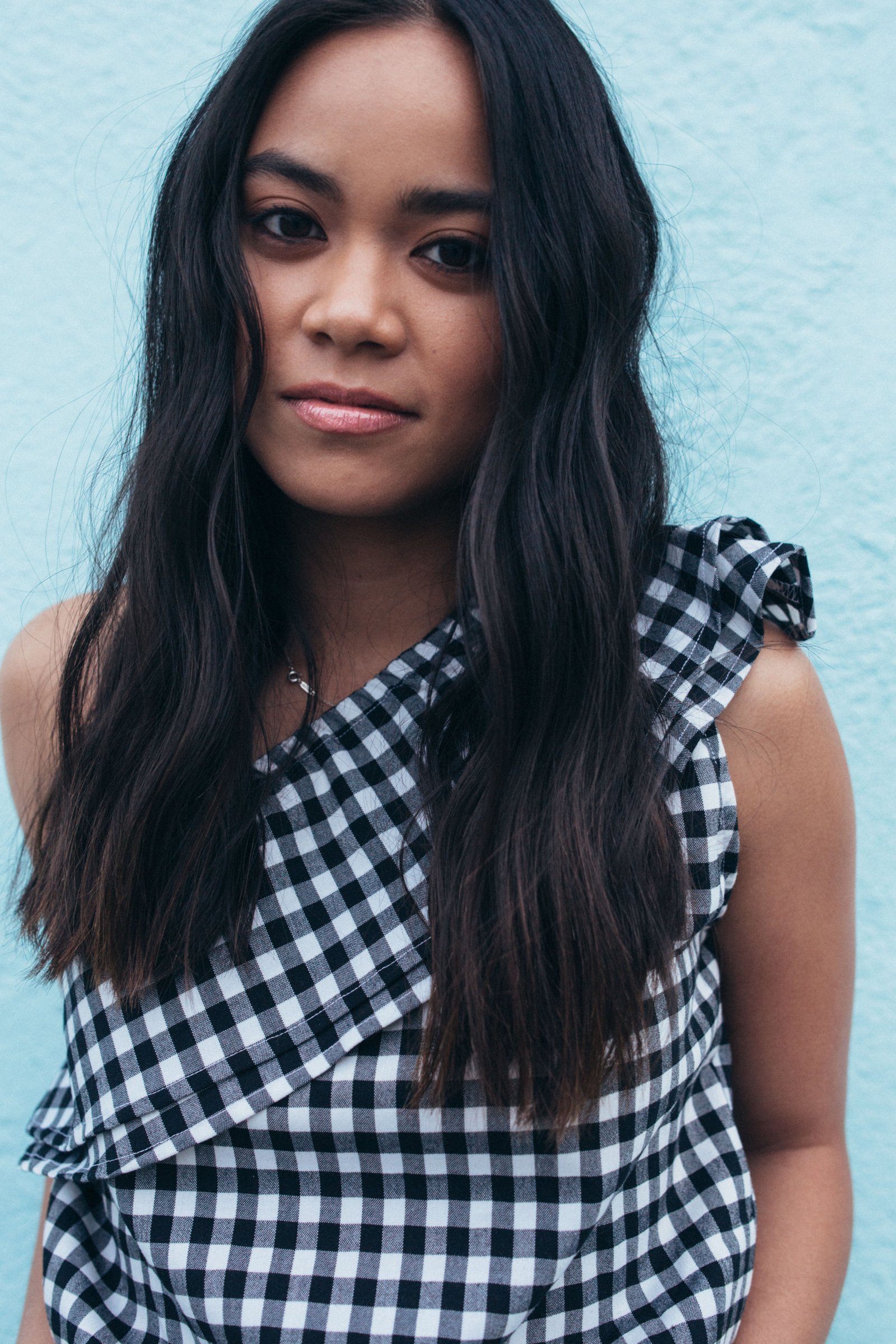 Must have on set: A book, a good book. Currently, I'm reading "Voyage Au bout de la Nuit" by Louis-Ferdinand Céline.
Superpower: Time travel, I think that is the coolest power you can have. I can just think of a couple of times that I made fool of myself and it'd just be great to go back in time and rectify the situation.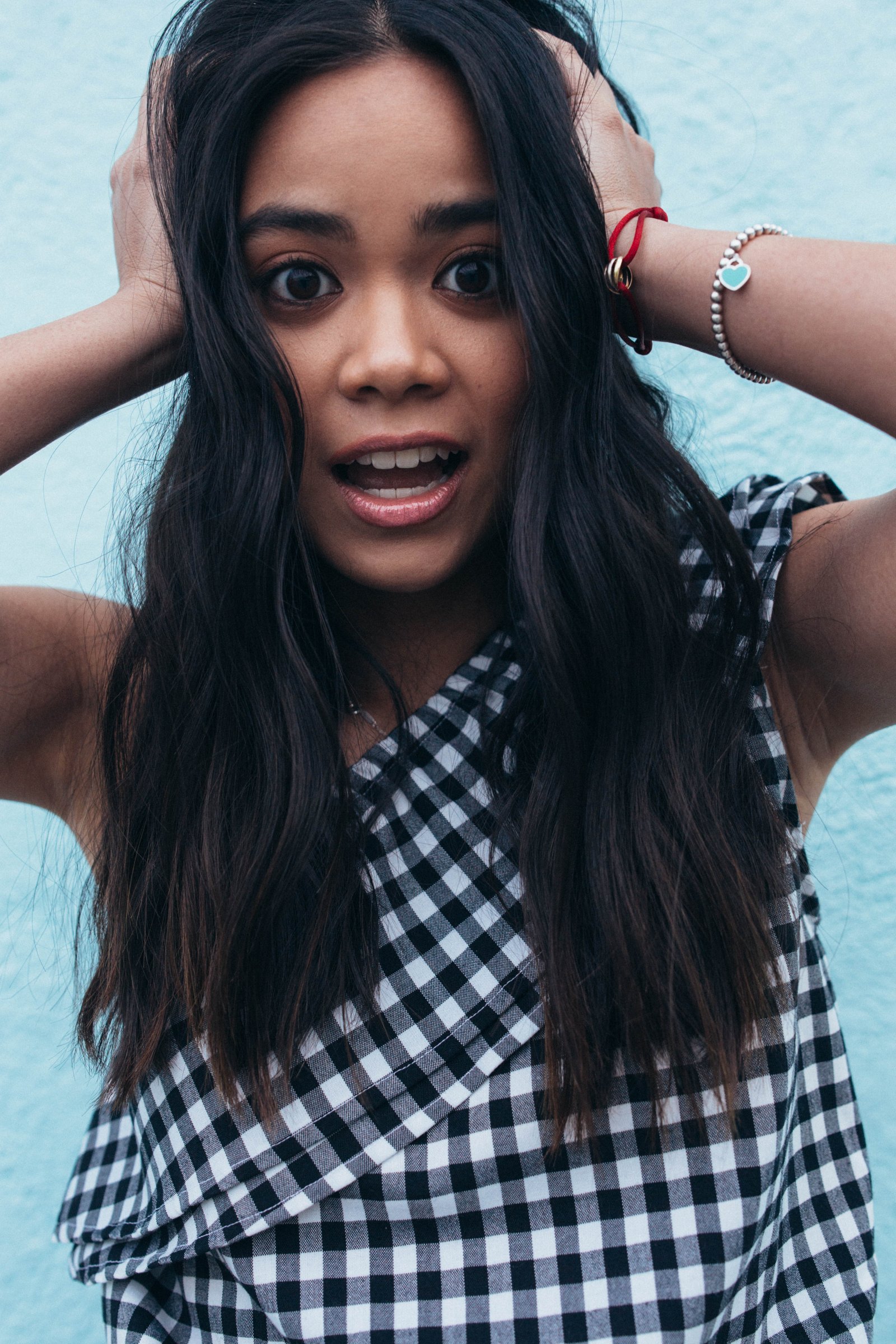 Epic Fail on the Job:
This is one I was little. I think I was like…maybe I wasn't so little, I was old enough! [laugh] I was on this audition for a commercial and the entire audition was the casting director asking me what the word vulgarity meant, or vulgar. I had no idea what vulgar meant, but instead of just saying I have no idea what it meant, I came up with this entire novel of that what vulgarity means, and I think I said something that how "vulgarity is being something that you're not, and like really trying to do that" and I just went on and on and on, and made all this story about it. And I laugh and I remember my mum asking me how was the audition and I was like "it was good, he asking me what vulgarity meant", and she goes "did you know what it meant, isn't?," and I said "No!" and so "what did you say?", I said, and my mum was like astonished "This is not even close to what vulgarity means." I was so embarrassed and then, fast forward to maybe a month later, and I get a call from my agent that the production company actually used my audition tape for the commercial. So, a successful epic fail!
Happy Place: Concerts. I love going to see live music, I have a problem. All my shopping I just buy tickets of concerts, and I think it's such a fun way to really love and enjoy music with complete strangers and you're all bounded by the fact that you love that specific artist or group or band.
Favorite accent: French. The best thing ever is when French people are trying to speak English and then try to do an American accent.
Favourite movie then and now: Then: I loved Disney movies, but I remember watching "The Parent Trap" with my sister-in-law and that's just one. Now: as for the animated movie, "Despicable Me." "Two for the Road" and "The Devil Wears Prada," I can quote all the words of it.
Favorite word: Small…and I'm small, so I'm saying that all the time! Another fun word to say is Bubbly.

Who you'd rather be (as a character): Wonder Woman.
Favorite Emoji: ? and ?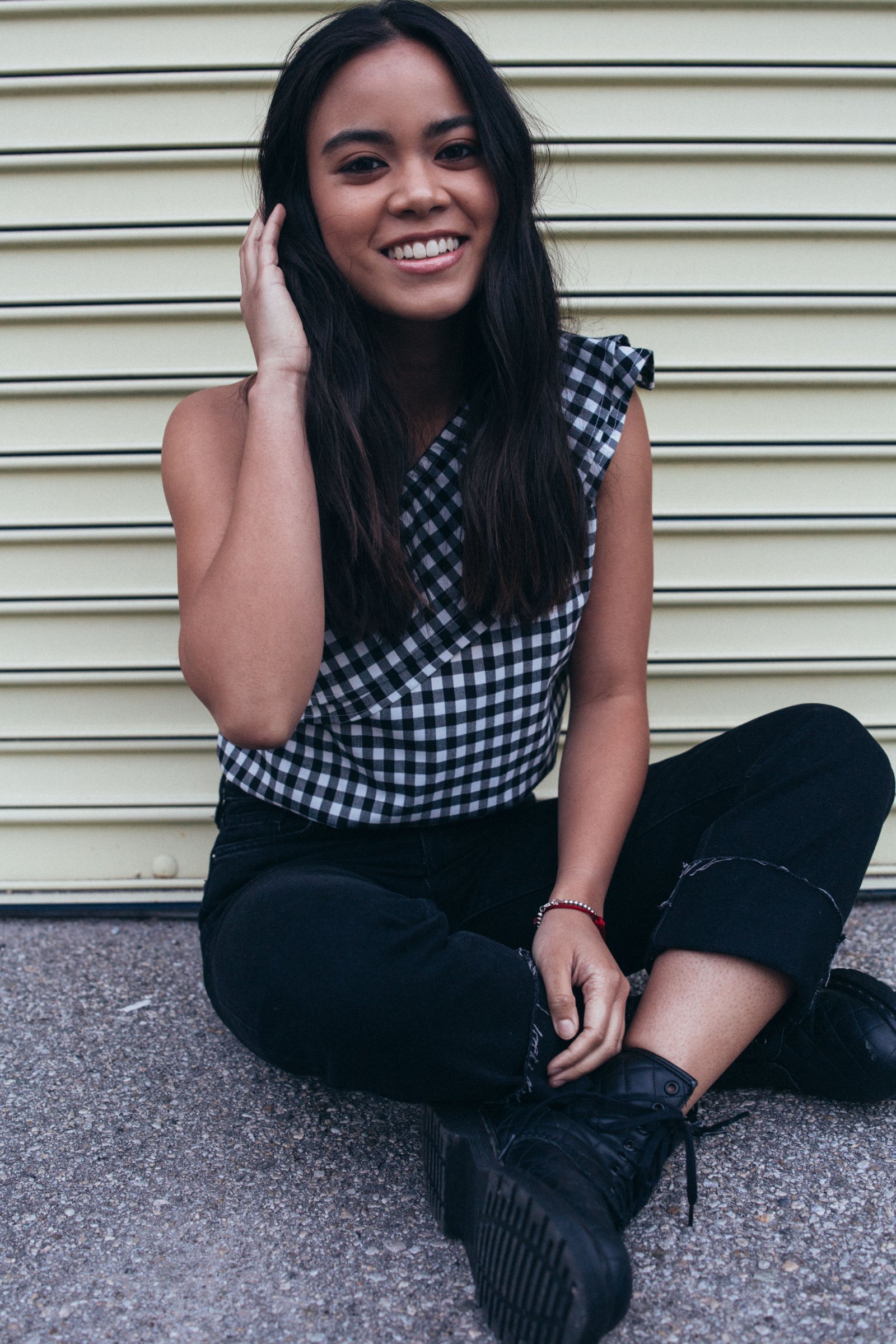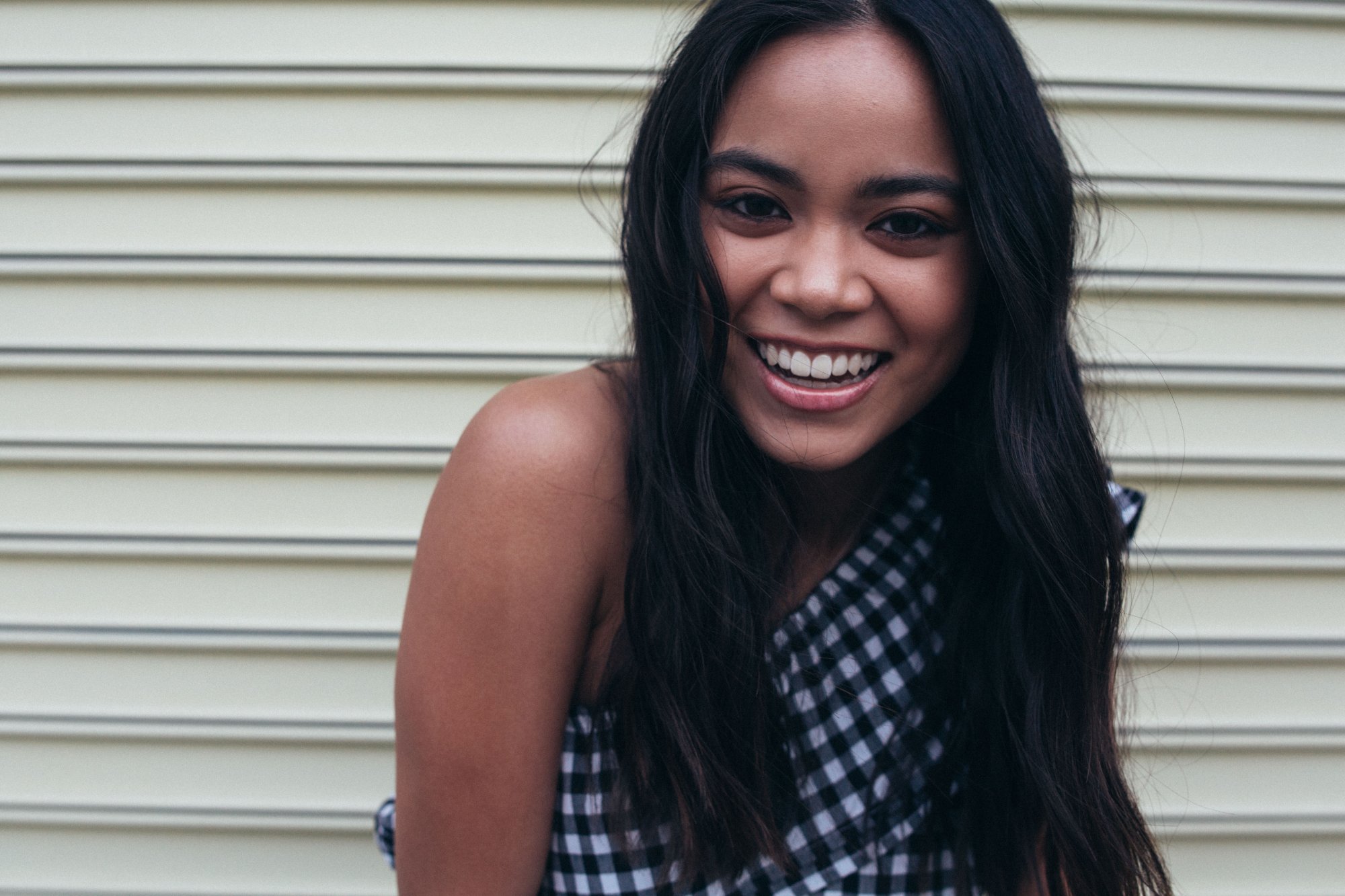 Favorite Quote: "Don't cry because is over, smile because it happened."
The last series you binge-watched: "This is Us" and "Black Mirror."
What have you already crossed from your bucket list: Swimming with dolphins, traveling in Morocco and riding camels.
Your Dream project: Being in a comedy like "Modern Family"!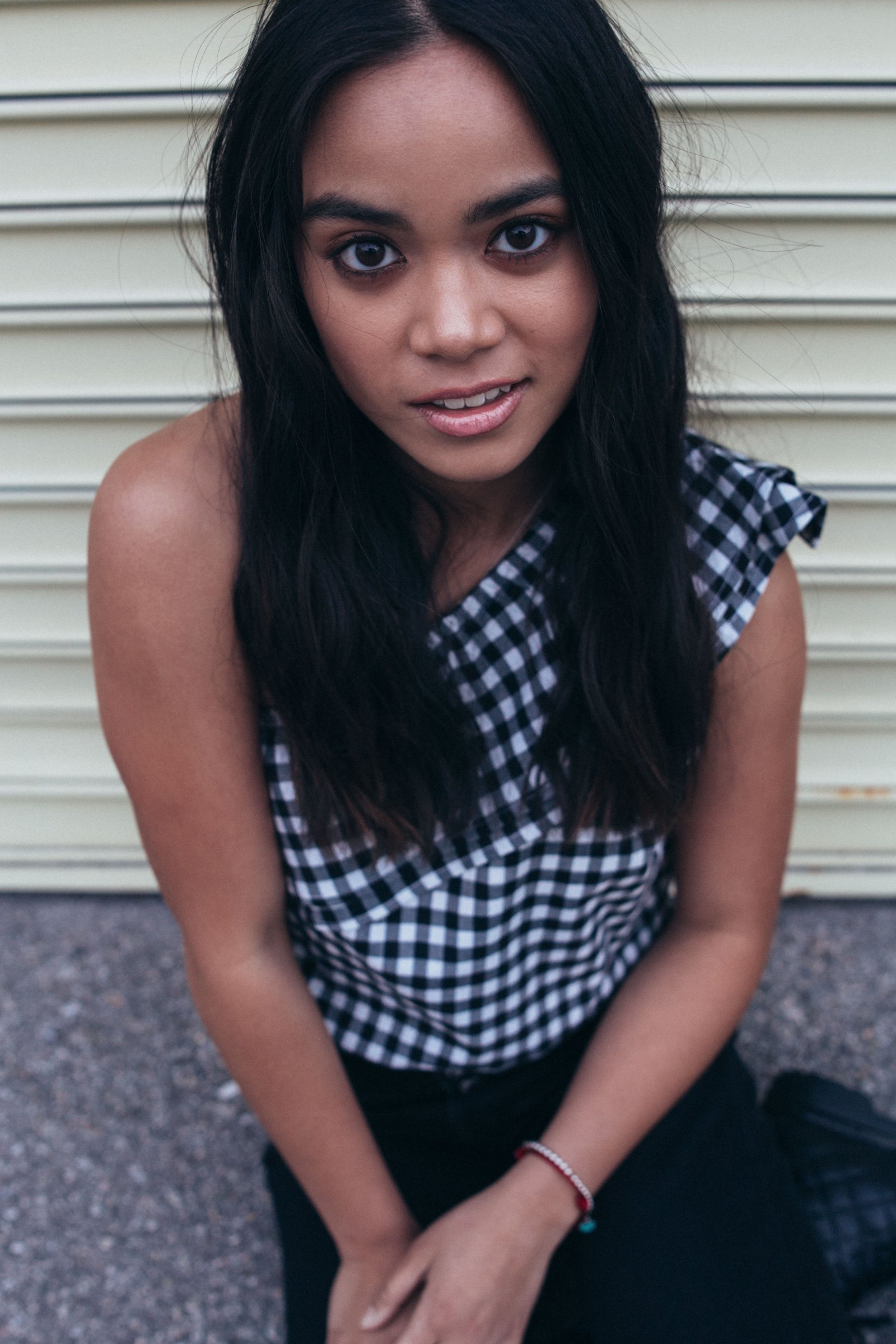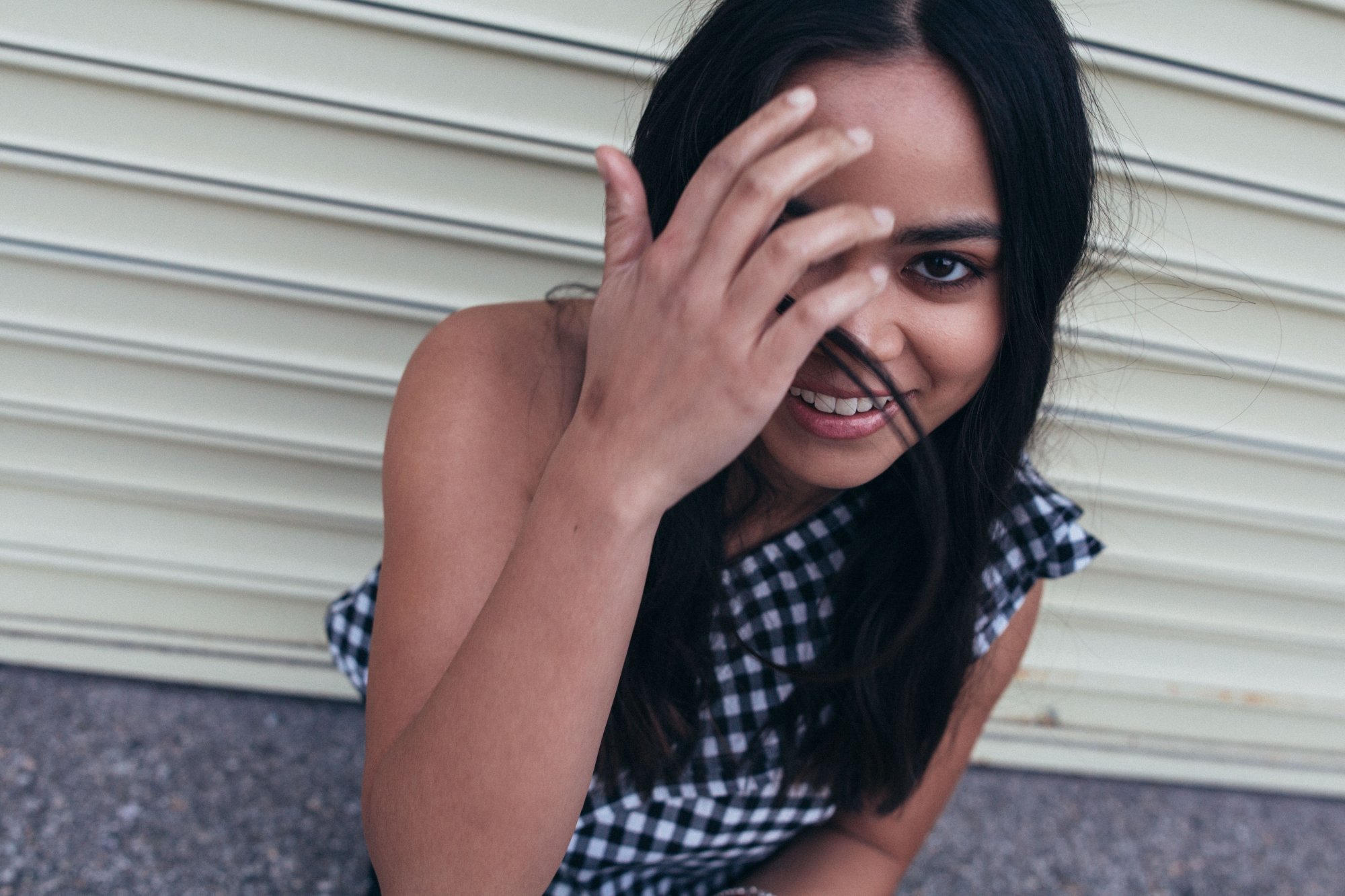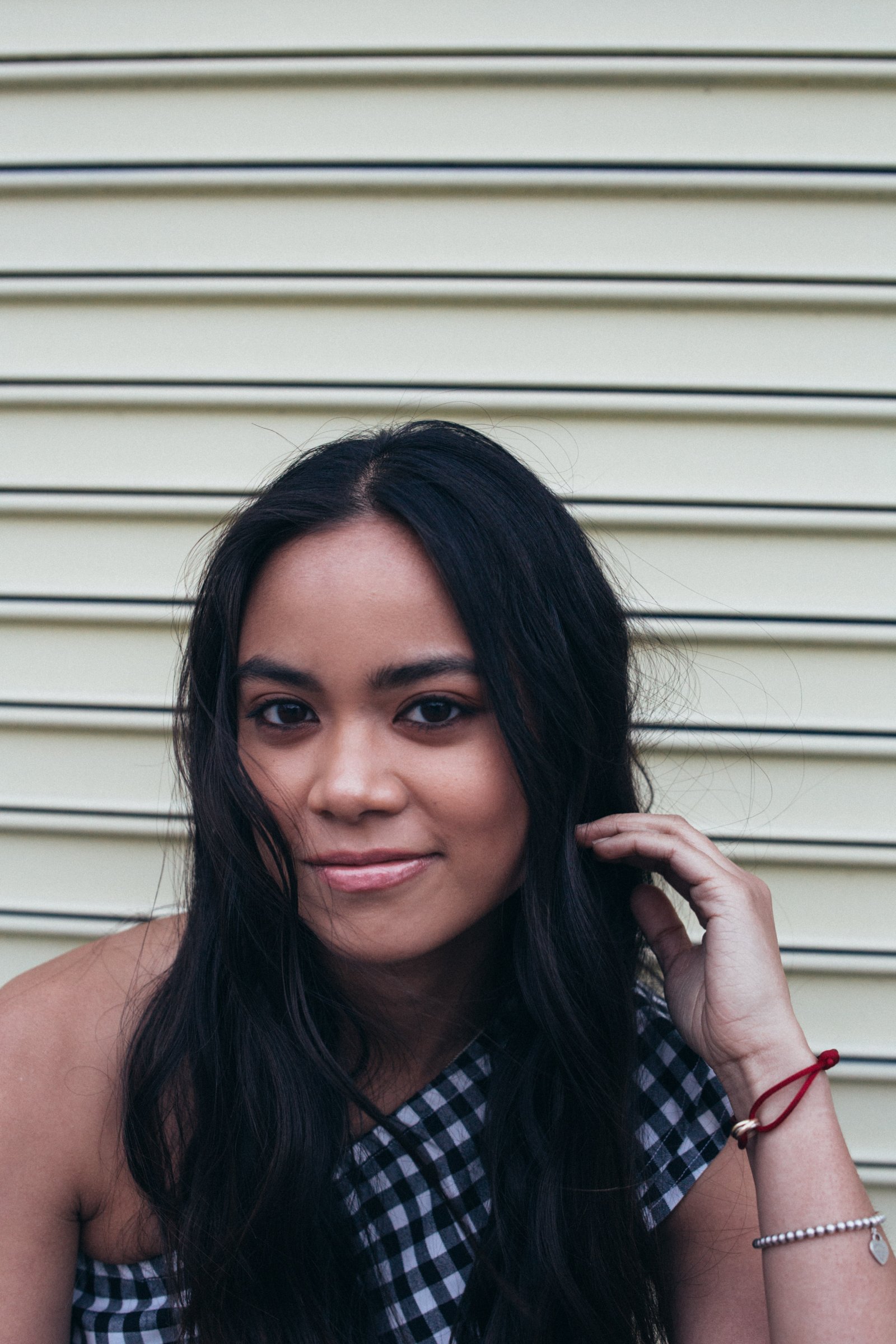 Most beautiful thing while filming… "A.P. Bio":
The last episode, for the season finale episode. We were shooting in the high school gym and we are all sad because we knew it was the last scene we were shooting and we are already getting emotional, and the last scene was just dancing. And at the last take, all of sudden everybody came to the scene and we are all dancing to the music and, then producers and the other actors. It was so beautiful, everyone started to cry, such a magical way to end the season.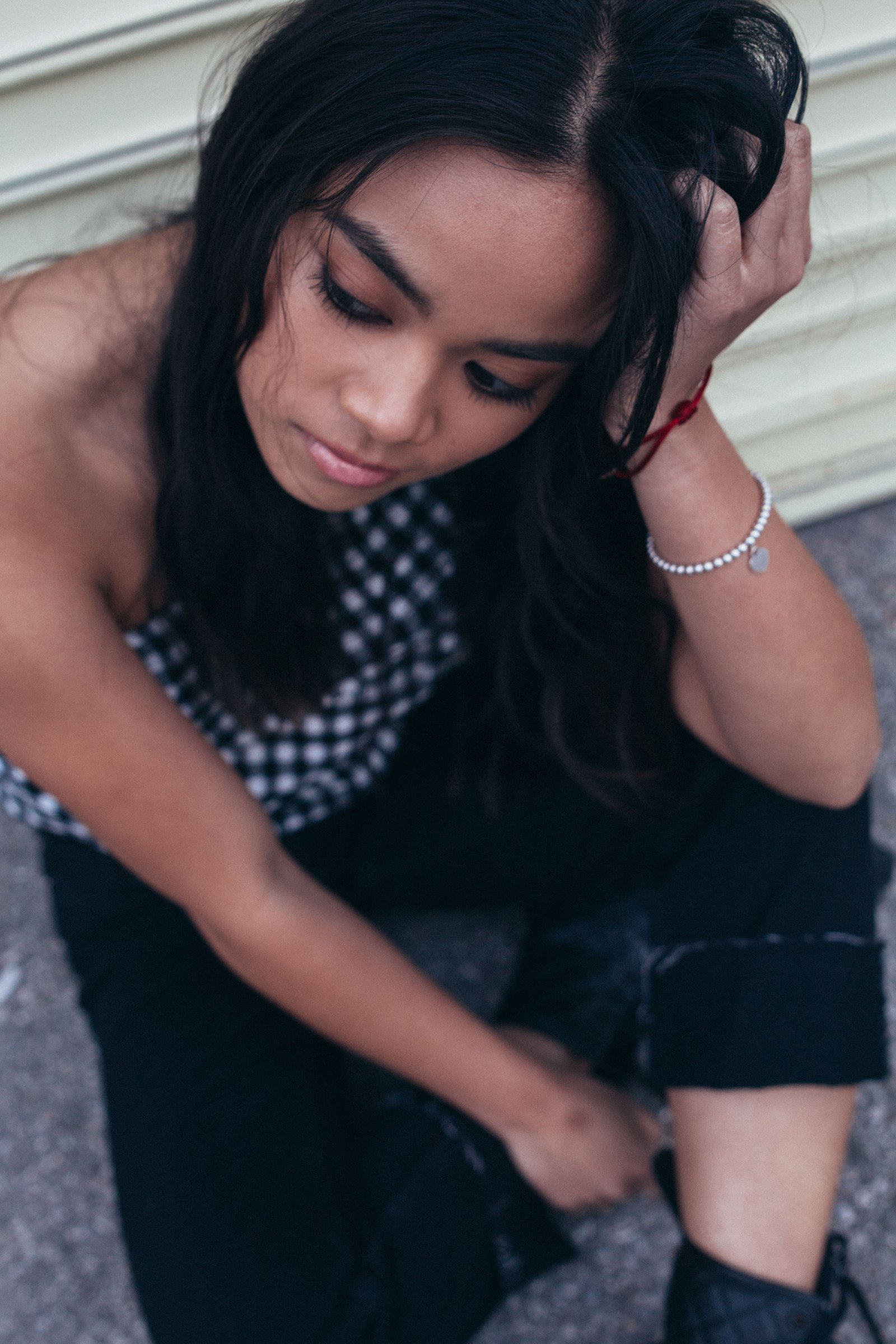 Ops! Break Time:
Snack Crush: Guacamole chips.
Sweets or popcorn: Both.
Since we are Italian… Hawaiian pizza, yay or nay?: Fully into Hawaiian Pizza!