We already know the must-have beauty of the lovely Ruby Peng, but what are the things that she needs for the perfect travel? And what's her fashion superpower?
Discover it all in this new "5 Flair Minutes With"!
_______________
A fashion trend that you are loving right now?
_______________

I'm not very good with trends really but I think that, at least on Instagram, everybody is starting to dress more like it's visual holiday style: you're going to Bali or Morocco, that kind of holiday vibe. And I love to wear dresses, that's the easiest thing for me. Whenever I travel I just pack a lot of dresses. I think that summer dresses are on trend right now, and also just light colors: pastel and bright colors are back also. Which is really, really great when it comes to content and visually stunning images, I used to wear a lot of neutral colorings, like blue and nautical dresses, but I like that. I'm experimenting more with things outside of my comfort zone. I think it has been good, especially when I'm not sure about an outfit but then when I see the pictures I'm like, "Wow, that worked out really well!"
Pastel is a mood-lifting color; it makes me feel happy.

_______________
Where do you take inspiration from for this pastel and summer colors?

_______________
Instagram! I spend so much time on Instagram, it's my only channel. I think the fact that I am where I am today it's because I'm a consumer, I'm a creator but I also spend so much time on it, just to engage with it, whenever I create something I wonder if it's the kind of content I want to see. Instagram is my biggest inspiration.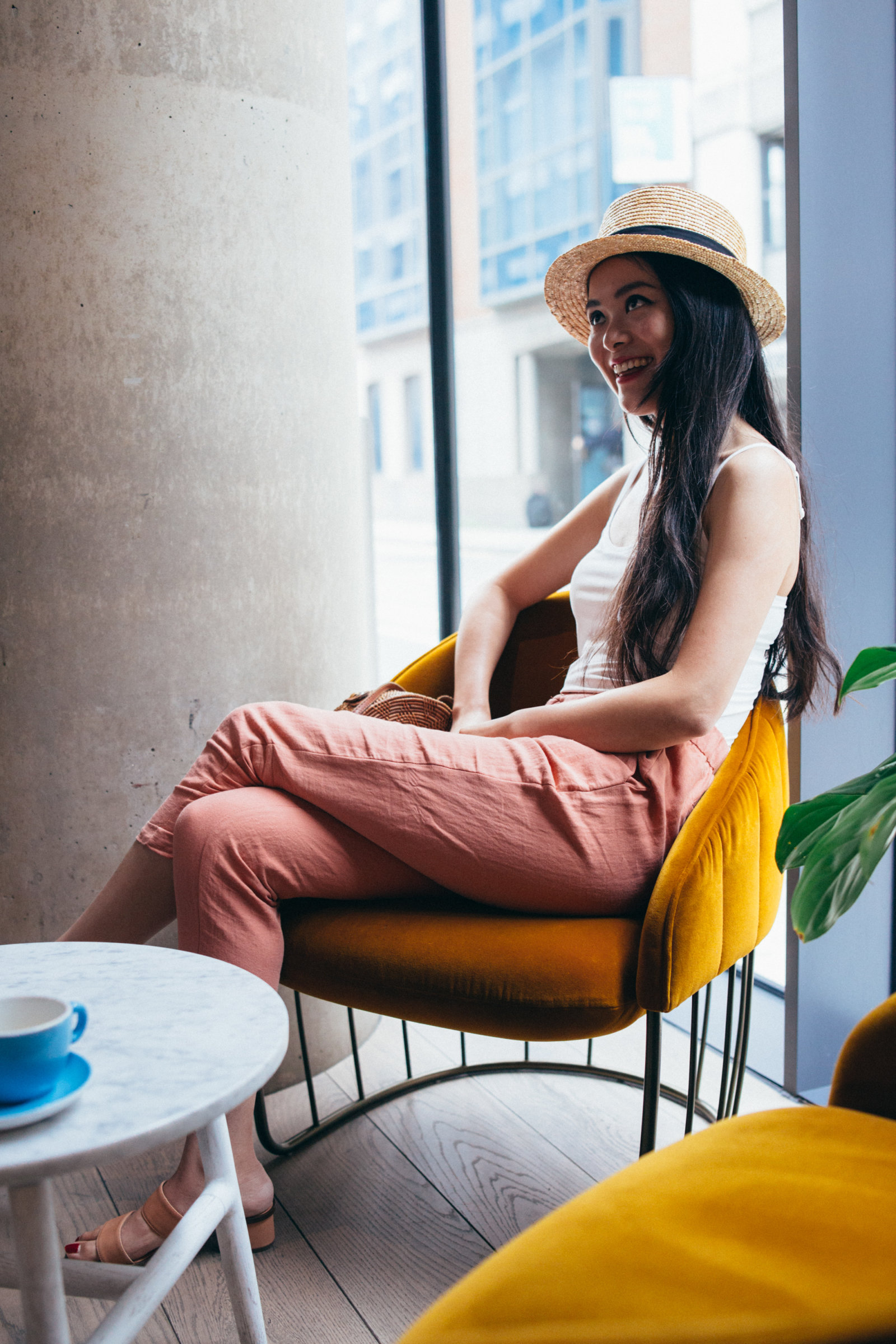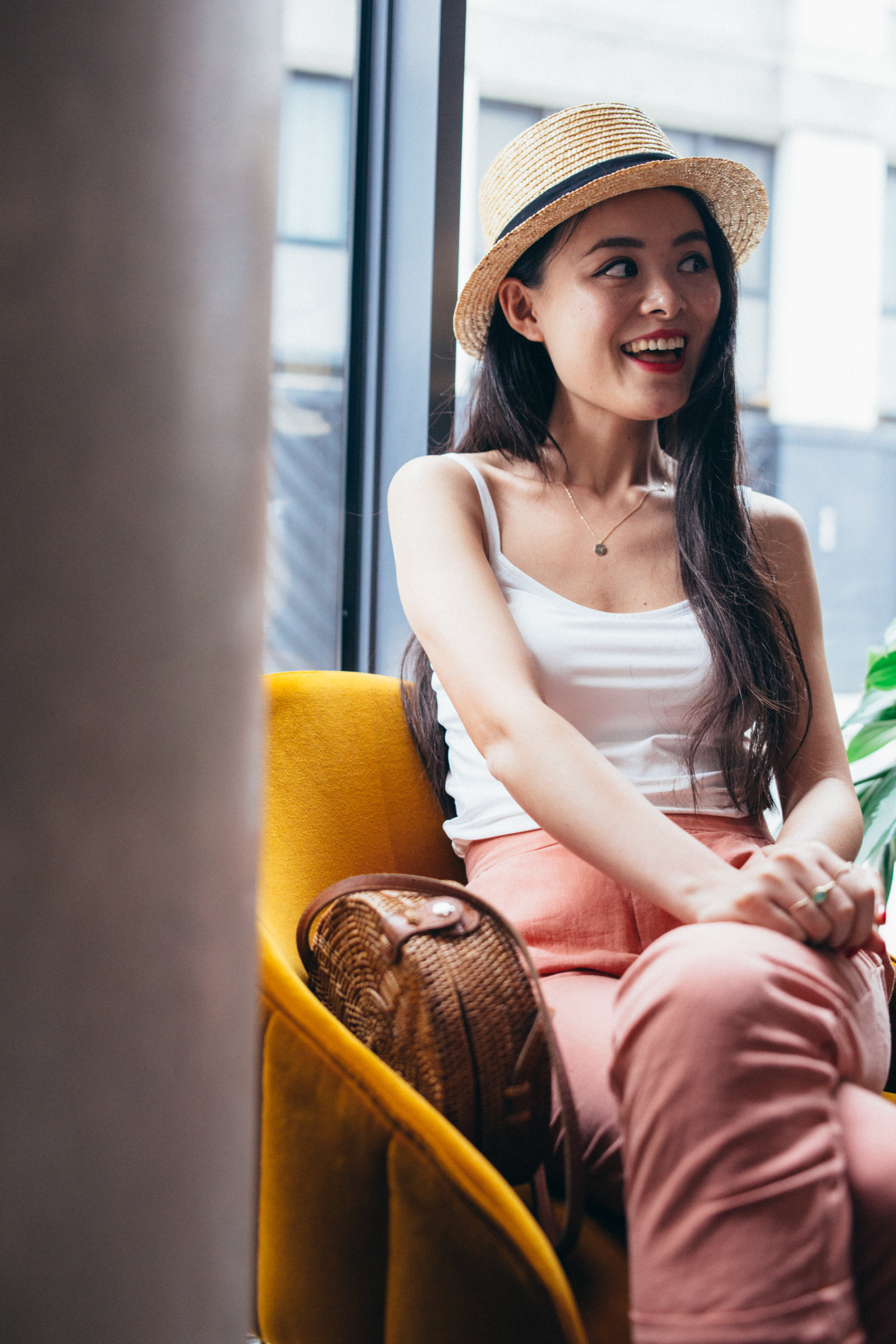 _______________

What's your styling tip?

_______________

I'm very simple, because I'm a traveler. I like to travel really light so I don't have the luxury to bring a lot of stuff. So, I think my styling tip is to bring something that's comfortable, which is the most important, and dresses. Dresses are great because you don't have to match the top and bottom. It's easiest. And you can always accessorize, pair it to sandals or heels or even just a different pair of earrings that can transform an outfit from a day outfit to the fancy evening thing. For my two weeks in Italy, I just had a little backpack, that was all I had: I had about 15 dresses in there and a few tops, two bottoms, two sweaters. I'm very good with packing light, everybody is amazed, like: "how do you fit everything in that tiny, tiny backpack?"
And I'm like, "I don't know, it also matters material-wise when it comes to clothing."


_______________

Your favorite way to wear pastel colors and summer dresses?
_______________

I'm not sure. Like I said, if there's a pattern I love then I would try to include that with other things I have.
The summer dresses, the clothing, are always the main piece which I accessorize accordingly.
"For my two weeks in Italy, I just had a little backpack, that was all I had: I had about 15 dresses in there "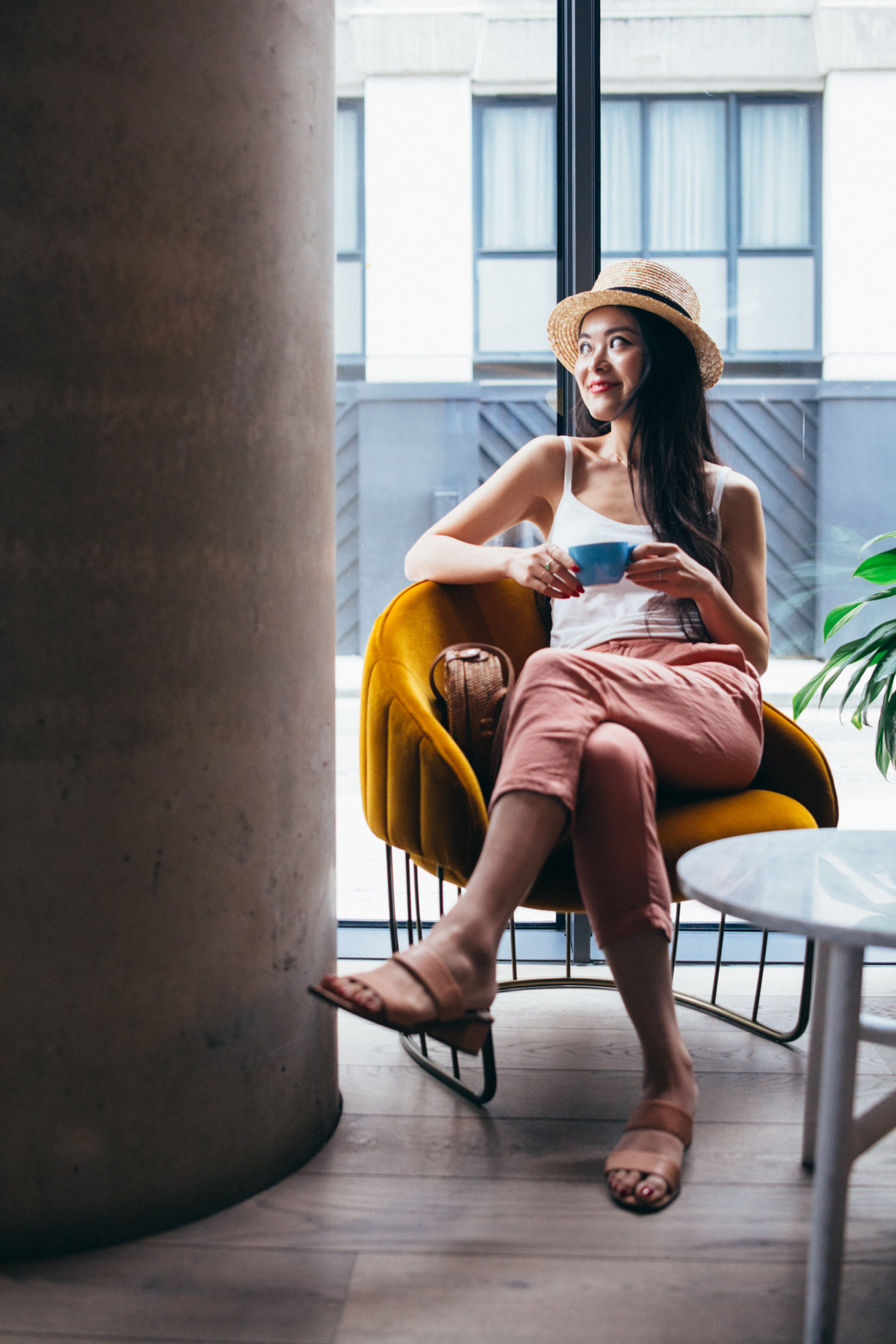 _______________
Your fashion icon?

_______________

My outfit right now is actually mostly from my Italian trip, I don't like to travel too quickly, like: one day, one city. I like to spend my time in the city and I love to go through trendy places where there are boutiques shops and independent designers, it doesn't matter if it's clothing or jewelry. I just love to find pieces that are really pleasing to my eye. I'm not sure about a fashion icon: there are a lot of people that I adore on Instagram, but maybe the Revolve Family. I love the people they work with, I love their individual style both as part of the Revolve Family and as content creators. Also, I think that similar to the Revolve Family there are a lot of great brands from Australia, like the Spell & The Gipsy Family: they're doing really great things with that kind of summery, on-holiday vibe, and each of them still looks different. So, I don't have one particular individual but, if I had to name one, it would be everyone from the Revolve Family.

_______________
Your favorite fashion book?
_______________
There's a few but the last one I really enjoyed is The New Garçonne, "How to be a Modern Gentlewoman" by Navaz Batliwalla. I'm really into that because it features a lot of photos and the whole book gives you styling tips but there's also interviews with this amazing woman in the fashion industry, I think in English it would be the new gentlewoman.
And when I was in Paris I bought the book by Jeanne Damas. I love her style, I love her brand "Rouge," and I bought the book but in French so now I really just look through the images. I love also that kind of dress, like the wrap dresses, the ones that show the shoulders.

Something that's probably more for Italy and France, since here in London it's so cold…

Yes! I always have a denim jacket or a blazer or something. Summer is never here. I definitely enjoy the long light hours: the day is so long, I can do something I feel like I have extra time. And it's amazing, because, even though the weather is not that hot, everybody after 5 pm is out in the park, just enjoying the sunlight.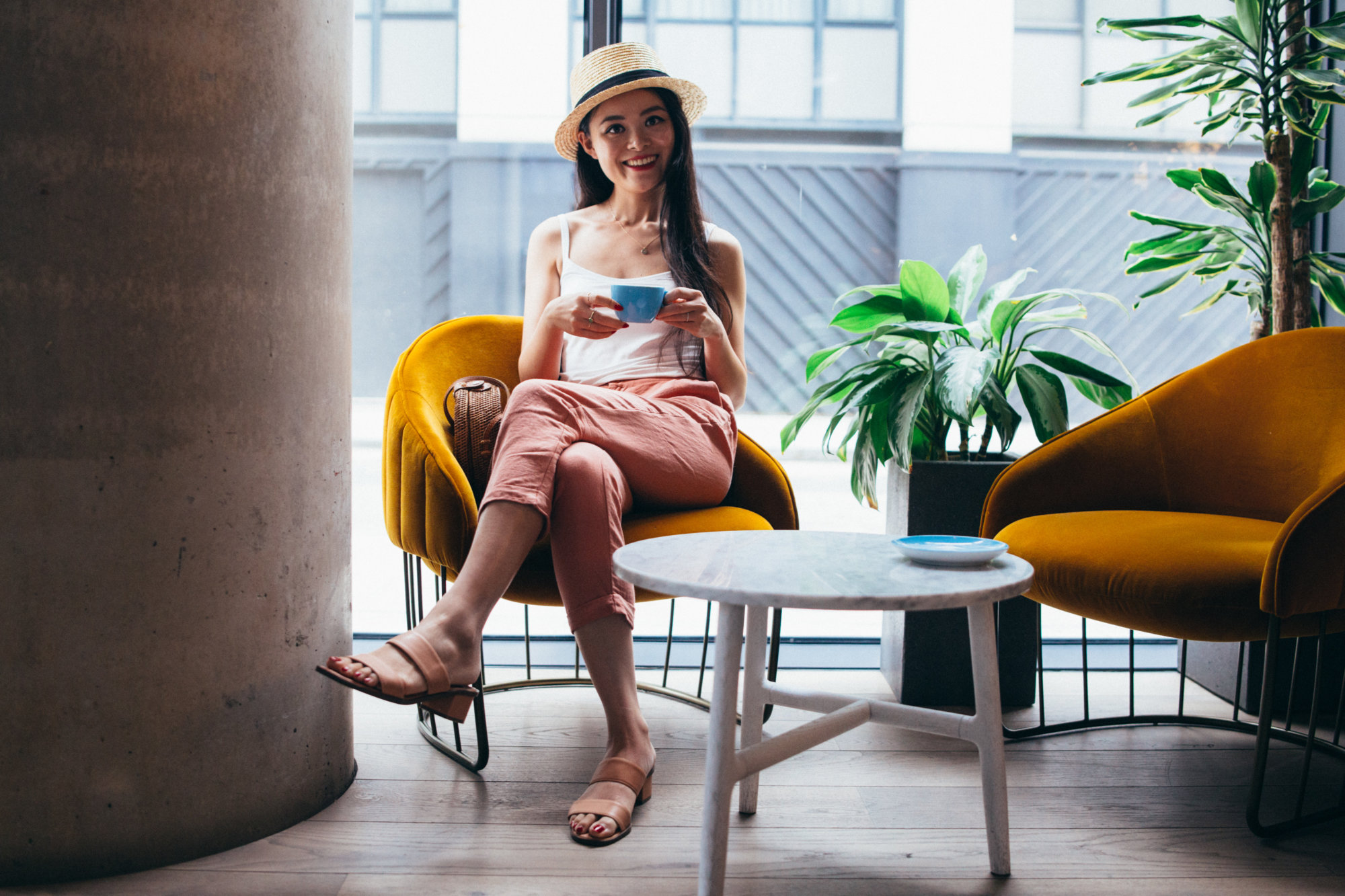 _______________
What's your fashion superpower?

_______________
Packing light! That's my biggest power, I feel so proud of it. I feel like I could give a master class [laughs]
I remember one time when my husband and I went on a short trip, a weekend trip to Germany, and I just had a tote bag and I didn't even have a backpack. I'm very simple and low maintenance as well, and I feel that helps.
They're very helpful superpowers!

And I'm always quicker than my husband, I think I don't experiment that much. I have an age that I know my style so when it comes to makeup I just know what I want, I might get a better eyeliner, a better lipstick, but I know the colors and the materials I want. I'm trying to improve on my style instead of trying new things, with makeup especially.
So, I'm just really good.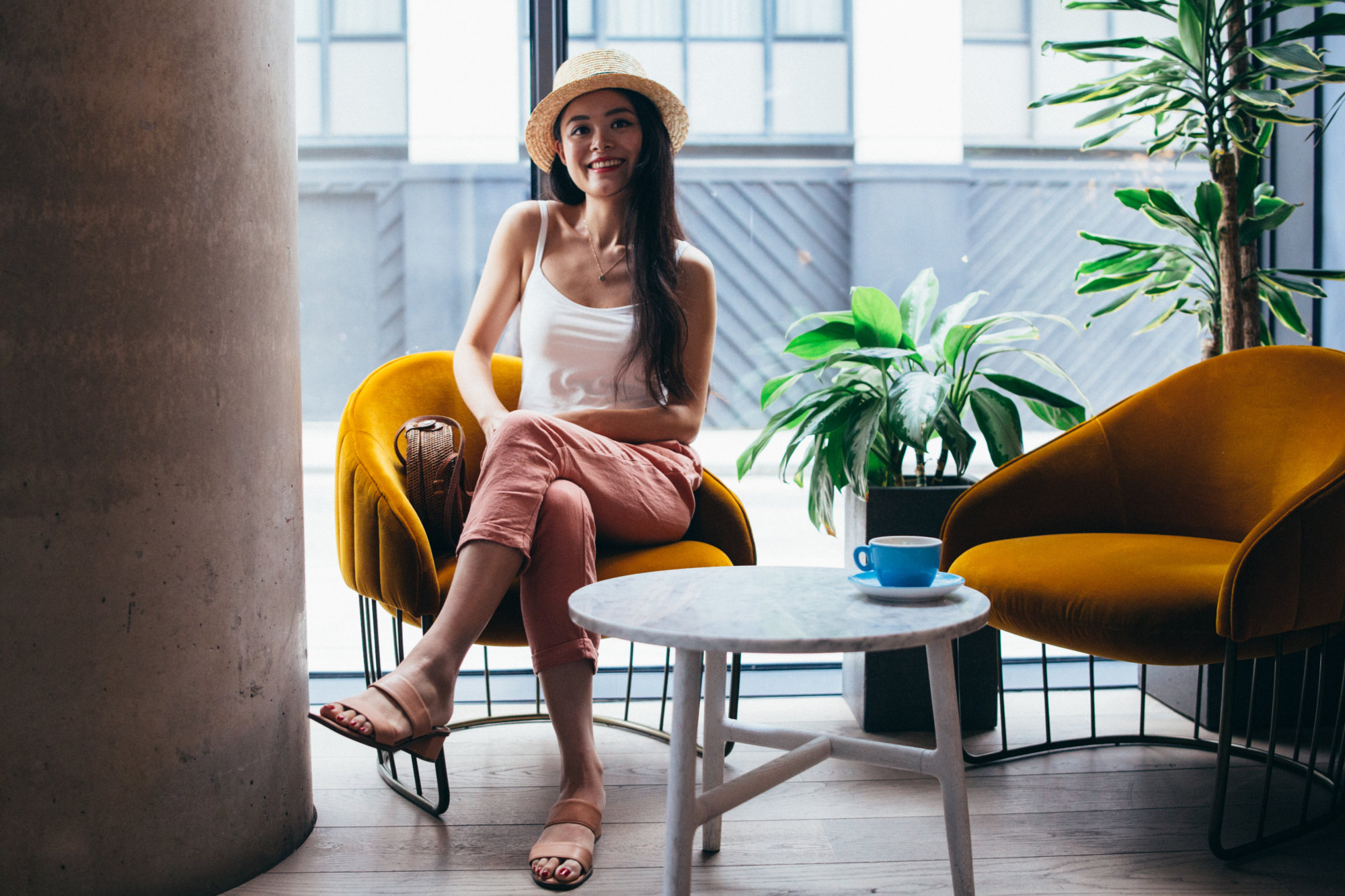 _______________
What's a country you'd like to see next?

_______________

We've already booked Croatia. We tried to stay in the UK these three months because the European holiday is starting and it's going to be packed, and it's the only time when I feel that I don't need to escape London because the weather is good. So, during the summer I would try to explore a little bit more, I think, within the UK. I always try to travel during the half-season, like June or September, and when it's really cold we book a holiday to Singapore, where I'm from. We're going to spend Christmas there but we're going to spend the rest of our Christmas trip in Bali and a bit of South-East Asia. We always try to go back to South-East Asia during the winter months, the hot months I'm here and other times I'm just traveling around Europe.
My next is Croatia, I'm so excited. When I booked in April for Venice was the flight was super good but Croatia, compared to the price of other places, it's so affordable. Airbnb and hotels are so nice and for a very good price. I'm going to enjoy Croatia a lot.
And I heard that the food is amazing. I'm going there for ten days so yes, I think I have a good plan.
I think we're going to move up, we booked a one-way flight to Dubrovnik, we're staying there three days and then we're flying back from Split or Zatar, so that we can do the national park and we don't have to go back the wrong way and we can just fly back to London from where it's closer.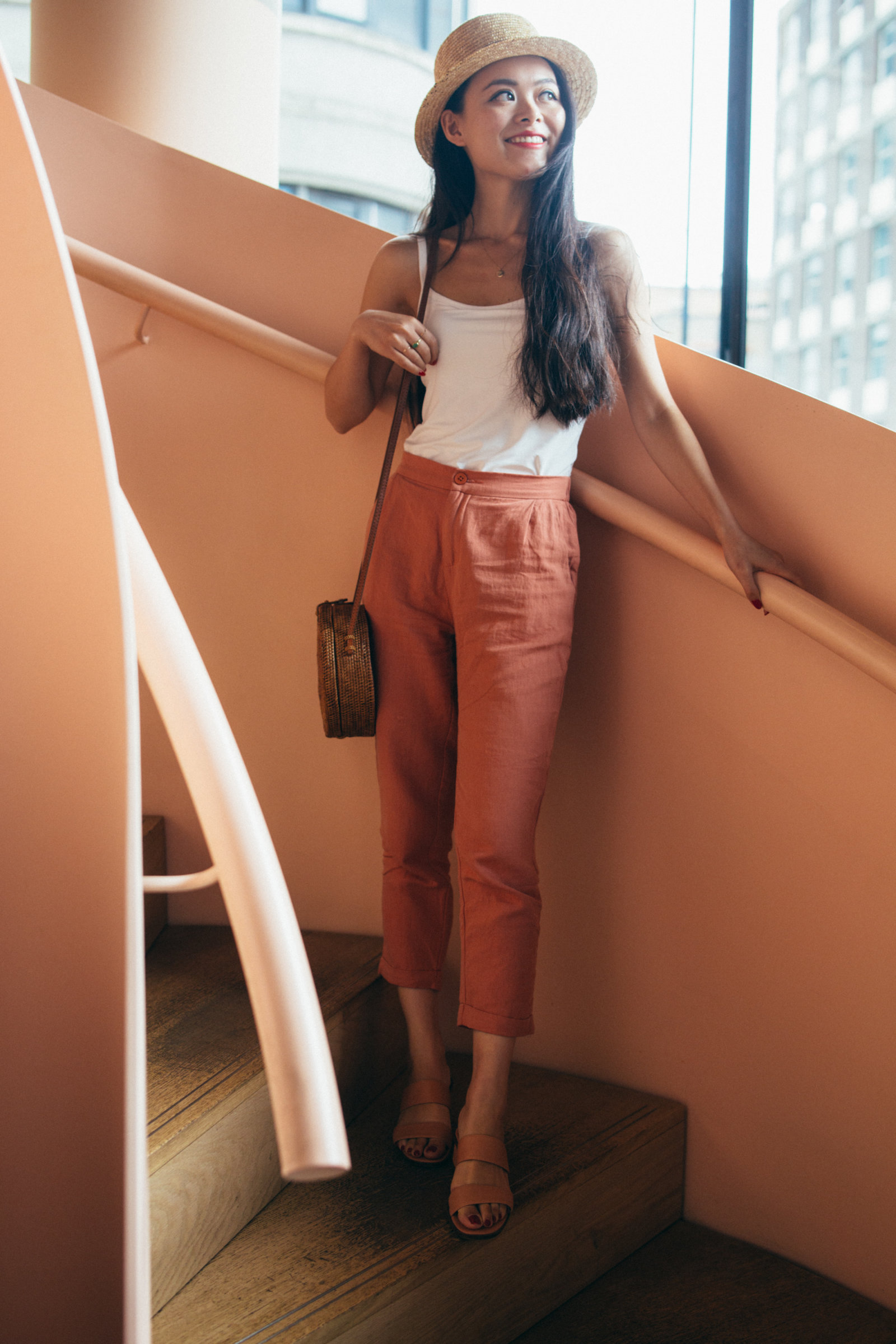 "We always try to go back to South-east Asia during the winter months."
_______________
Have you been to Italy Recently?

_______________


Yes, with my mum. We traveled around for two weeks and started in Rome. Basically, when I moved to Europe four years ago, that's where I started so it was very nice to go back.

_______________
What's the best place you've seen in the Italian Riviera?

_______________

Actually, this trip is one of the very meaningful ones. Like I said, I started in Rome because that's where I made my first stop in Europe. It was my mum's birthday, so that's how I planned the trip. I think that the best moment was when we went to Cinque Terre and that's where my husband and I got engaged, and I just planned to celebrate my mother and bring her to see where we got engaged because it's such a beautiful memory there.

And I highly recommend, if anybody ever goes to Cinque Terre, to stay in Manarola: it's my favorite village out of the five.
And I love all the hiking trails between the villages; I loved it. Cinque Terre is one of the few places I like to go back to; it's good memories.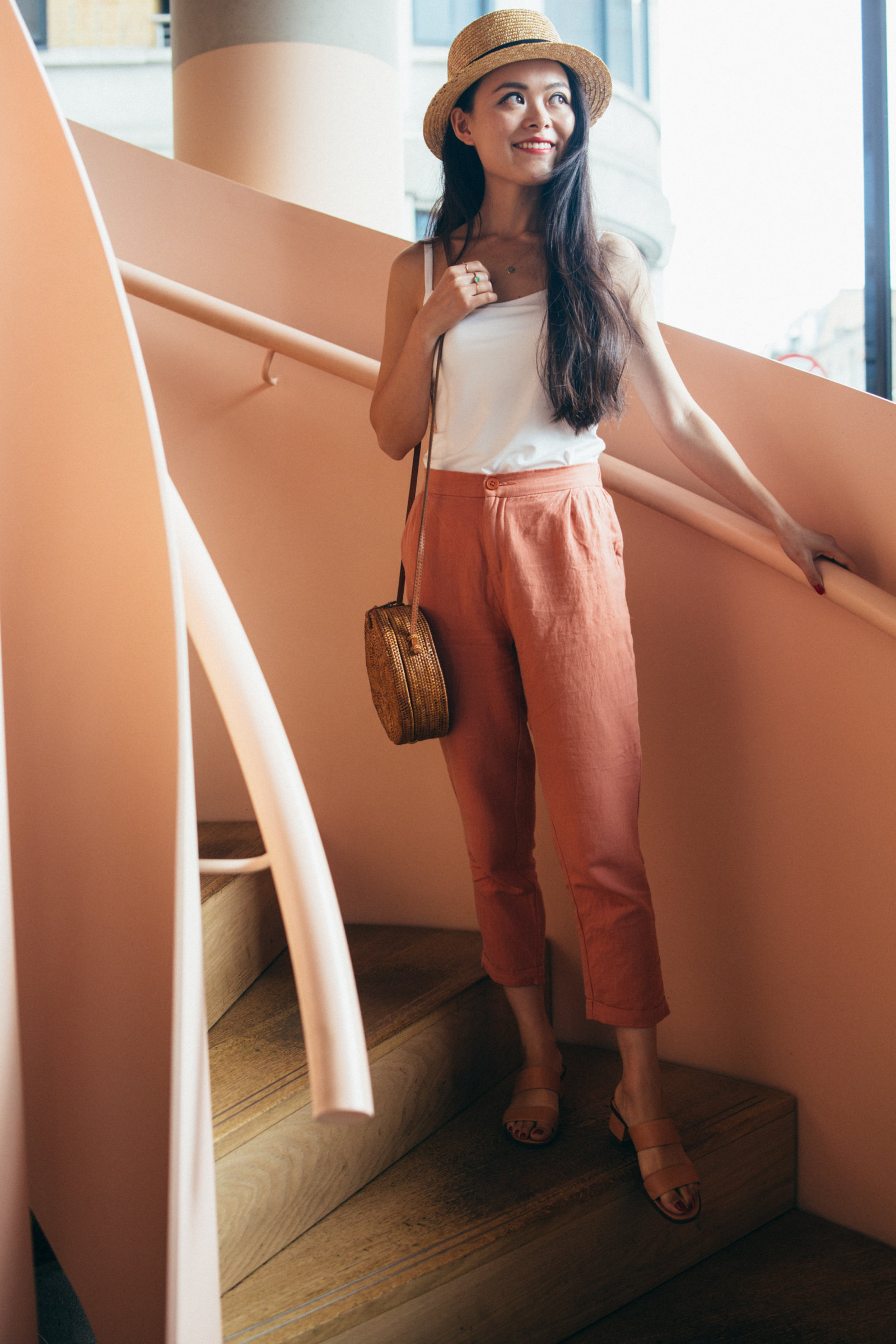 "Cinque Terre is one of the few places I like to go back to; it's good memories."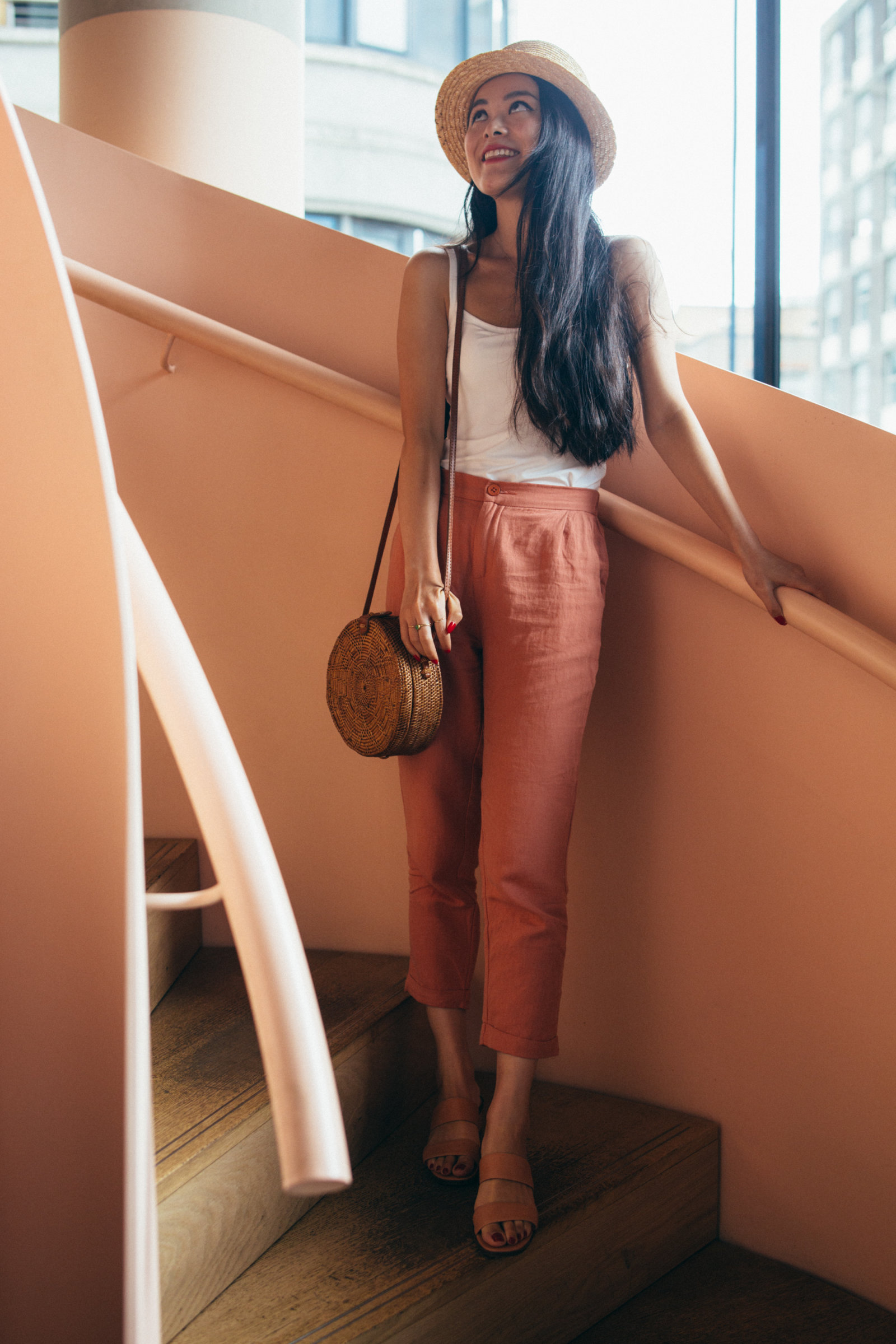 _______________

Traveling to new places means also facing new situations and thrills every time. What does it mean for you getting out of your comfort zone?
_______________

I think I'm in a stage of my life where I'm quite stable but when I left the States, that was my very out of my comfort zone time, I guess. That was in 2014 I planned to live in the States, and I had options to go to Singapore and find a Job there, but I just wanted to travel a little bit more. So, what I did was deciding to travel until I spent all my money, that was outside of my comfort zone because I had no plan, I didn't have a lot of savings, just for about two months. So, I bought a flight from Houston to Rome, with no plan at all. So, in Rome, I did couch surfing, that's something very outside for me, and after that flight for the following three months all I googled was "how do you travel for free?"
And then I found all these options, like teaching English and stuff like that. I didn't want to go back to Asia yet, so I asked myself, "how do you come to Europe?" So when I was in Rome I found this website called Work Away, it's half-volunteer, half-lodging website, so it can literally be anything. It can be a farm, a hotel, a family: anybody who needs help can put an offer, and as a traveler, I can apply for it and stay and work, four hours a day, five days, and I get free food and accommodation. That's very outside of my comfort zone; I get on quite some adventures traveling by myself and living in different countries, doing different works. I did that for eight, eleven months, so I literally every two weeks I was in a new country and working in that new country. So, it's a really eye-opening experience because I get to stay with the locals, you have to adapt, and everything is different. In the end, I figured out hostels were my favorites, so I volunteered with a lot of hostels, I met some of the other travelers, and they had all amazing stories. But that one was very outside of my comfort zone.

"How do you travel for free?"

_______________
The most Instagram friendly spot in London for you?

_______________



I have so many, and there are always new ones. Here is great! [laughs]
I think there are a lot great Instagram spots in London, but I also feel like, now that I know many of them, I feel like the few that stands out would be for the service they give to you, that makes a really big difference. Like the Bloomsbury Hotel coral room, it is pretty, and the service is really good. I didn't like the cafes now, because they've become very touristic and everyone goes there and takes photos, I like something pretty but hidden. The Sanderson Hotel is very "instagrammable" at the moment; they have pink flamingos, they have the flower chairs. We have a lot of nice hotels, all of them have a great lounge area for me to stay: in between meetings I could go there and work. I like a nice hotel.

I feel like they're getting prettier…

Yes, I feel like they want to catch the eye. I think they recognize the power of digital marketing and I think they try to make their places as good visually.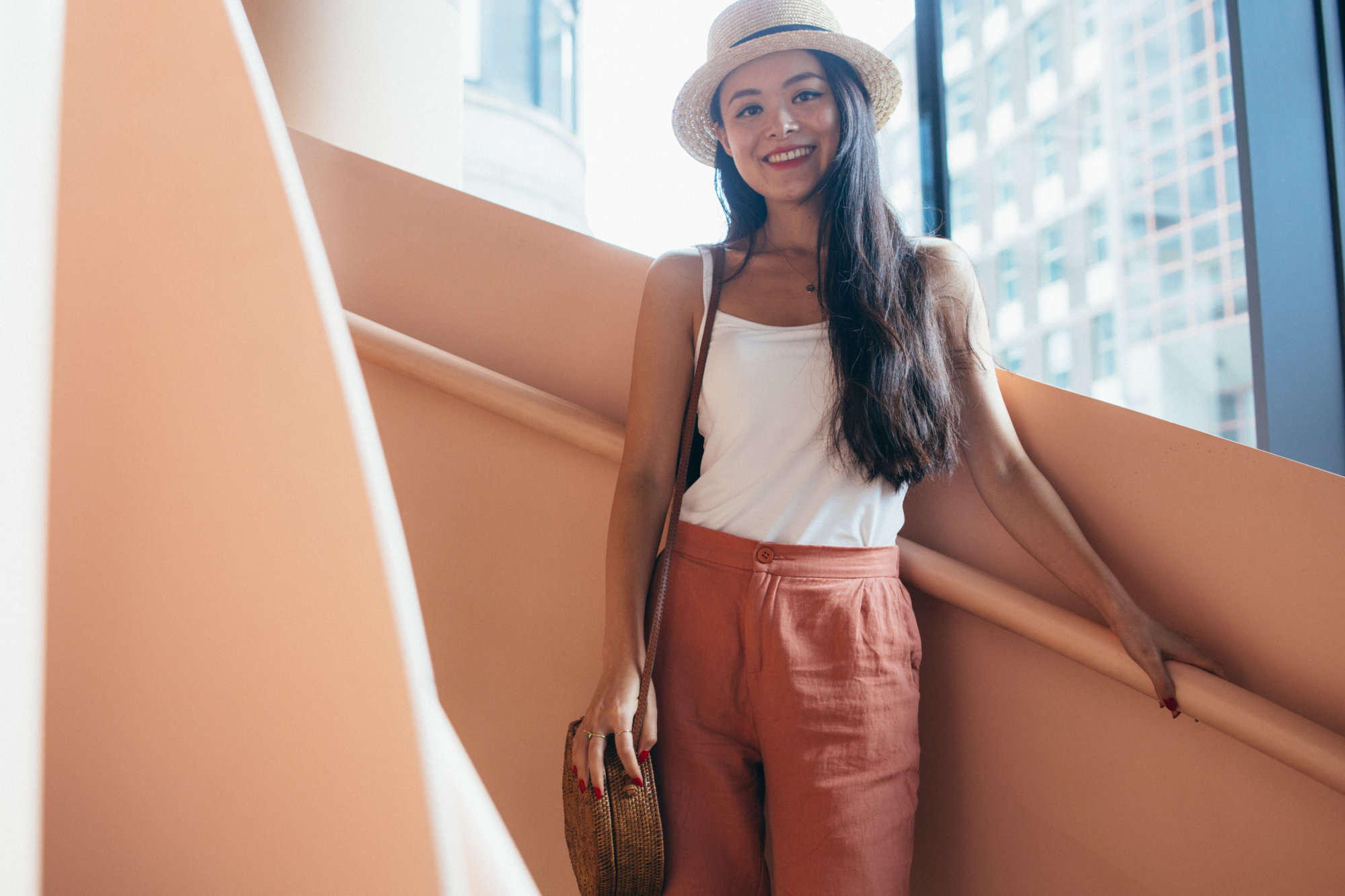 _______________
What about in the world?

_______________

I was in Morocco, which is a very photogenic country. I went to Marrakech, and you know that they have traditional houses, the Riads, with the rooftops. So almost all the rooftops had tropical plants, succulence. And then the blue tiny Marocco's Chefchaouen which is extremely photogenic, everything is blue and pretty. There are two cafes that are literally opposite to each other, one is called "The Nomad Cafè," and they have this kind of plats with their names all around the café and the food is extremely pretty as well.


_______________

City, Sea, Countryside or Mountain?

_______________


Sea.


_______________

What's your secret for the successful trip abroad?

_______________
I think that everybody has a different travel style. Personally, instead of the famous spots, I always google where are the cutest neighborhoods, I always google that. I love to walk around like a local, I have a few things to do, but in my eyes, it's never all planned, just give yourself the time to explore. For me it's a holiday, I have an idea of these other few things I want to do, but I don't have to be, "I have to do this at this time this day."
I just love to feel the energy of a city and, especially in Europe, I've been on most of the cities on foot, I didn't really use any other transportation to get to one end of the city to the next, I just love to walk around and discover places.
When it comes to travel, there are a lot of things you get from your destination, because everywhere has a supermarket.
I think that supermarkets are a great way to discover a country as well because the products are so different. You can go there and they can't get that expensive, it's still a supermarket!
I love to see what the locals buy and everything, even the vegetables, is so different.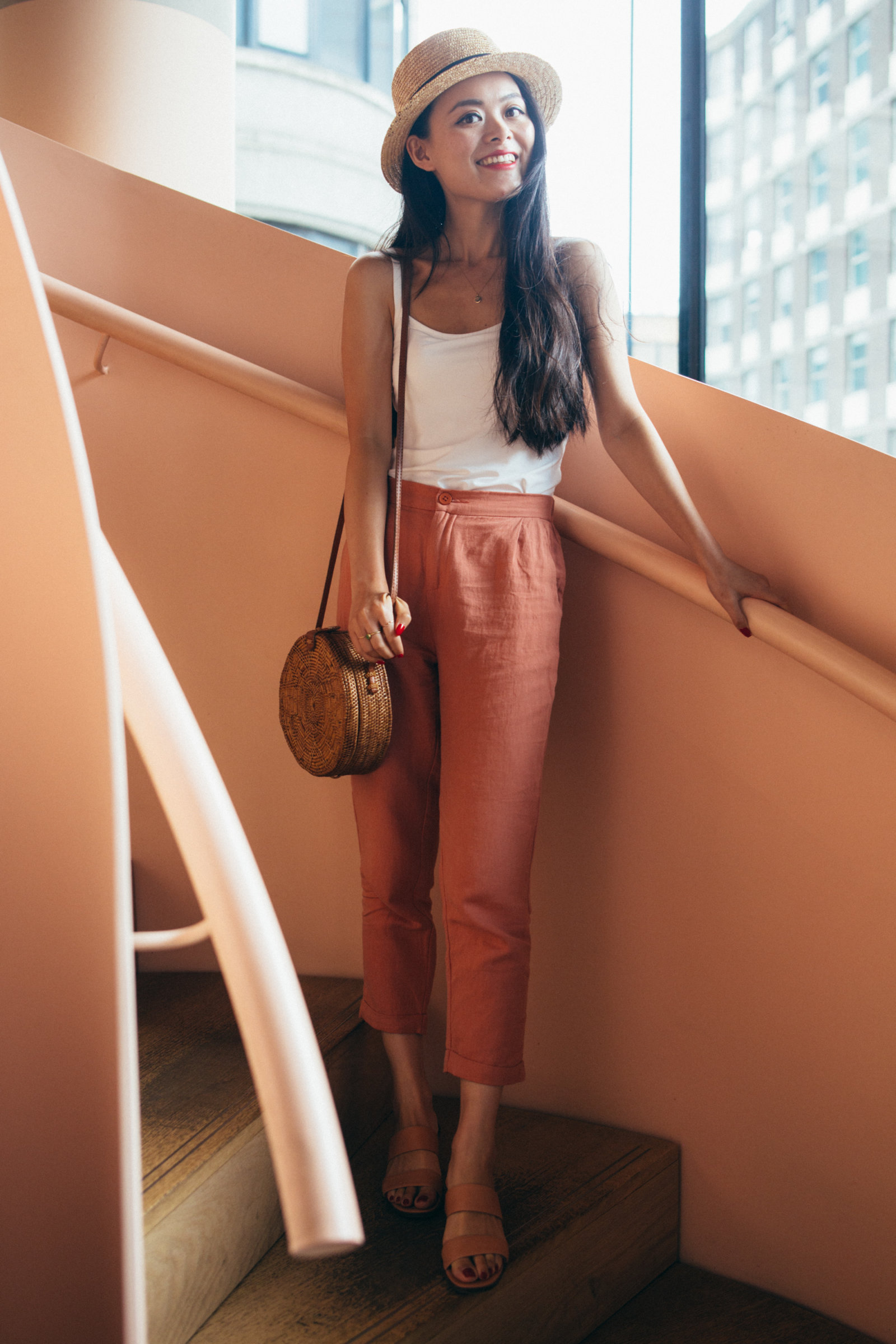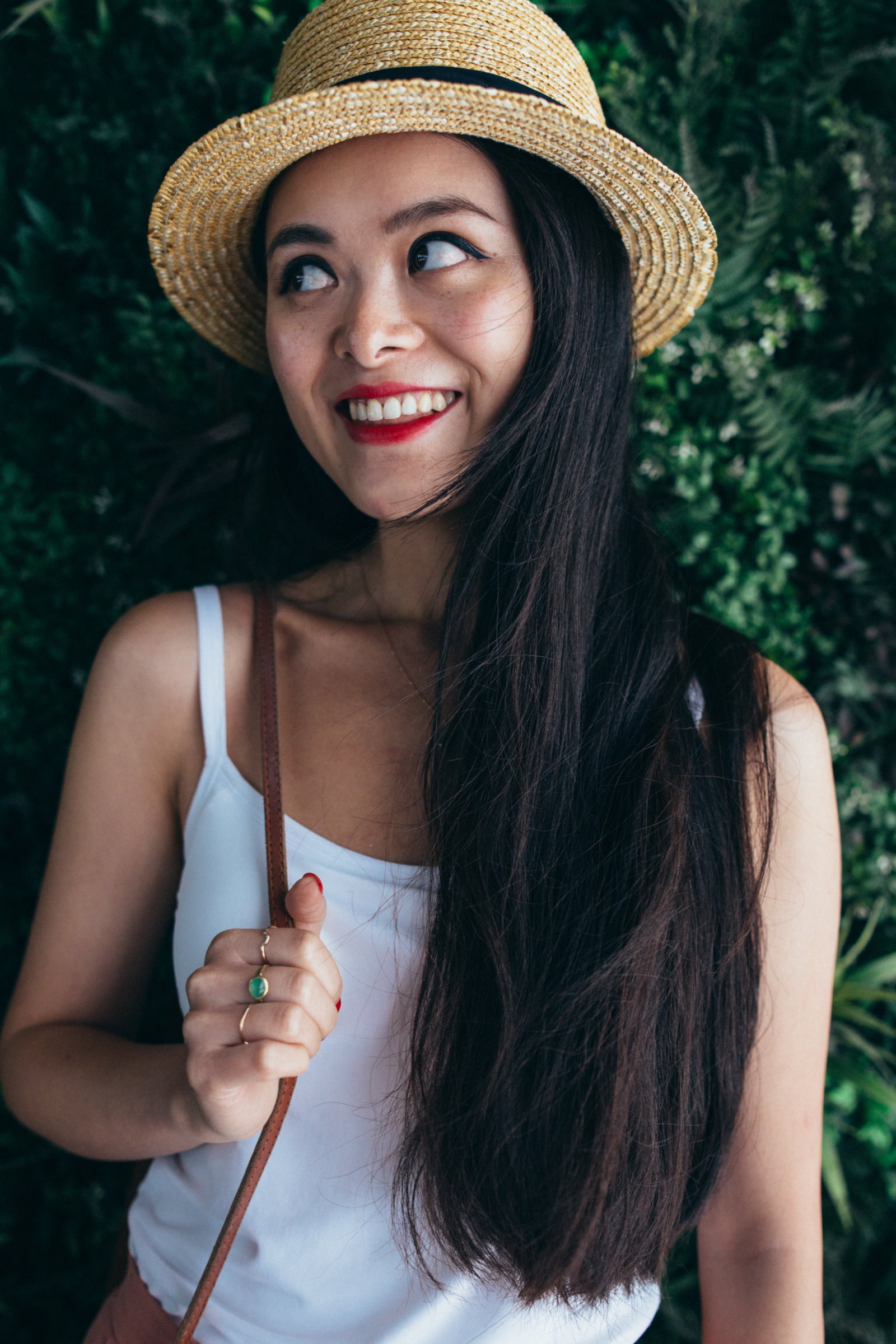 _______________
What's your happy place?
_______________


Somewhere very warm, plus the sea.
I think I've said on my Instagram a few times that Italy is my favorite country in Europe. I think the south of France, Italy, Spain, any seaside place with good food. Plus, the other things like a very lively town, music bars, art galleries, boutique shops… I think that's my happy place: where there's nature but also a bit of life.
A lovely seaside town with a lot of hiking trips and boutique shops, good music.



_______________
What's your secret for the perfect IG account?
_______________

I don't have a secret! I've had this brunch thing with a few of my friends and we just say that I love so many things, I guess that I can summarize that on travel and lifestyle, but I love food, I love fashion, I love everything.
I try to keep my captions with a sense of humor, and I think that I get a response for that. After all, people have to get to know the person behind the pictures, as you see I try to put myself out there. I try to post more pictures of myself as well as scenes I see and food I eat, just trying to show your personality through the captions. And it can be anything you're passionate about, it can be goofy. It doesn't have to be serious: it's Instagram! Have fun.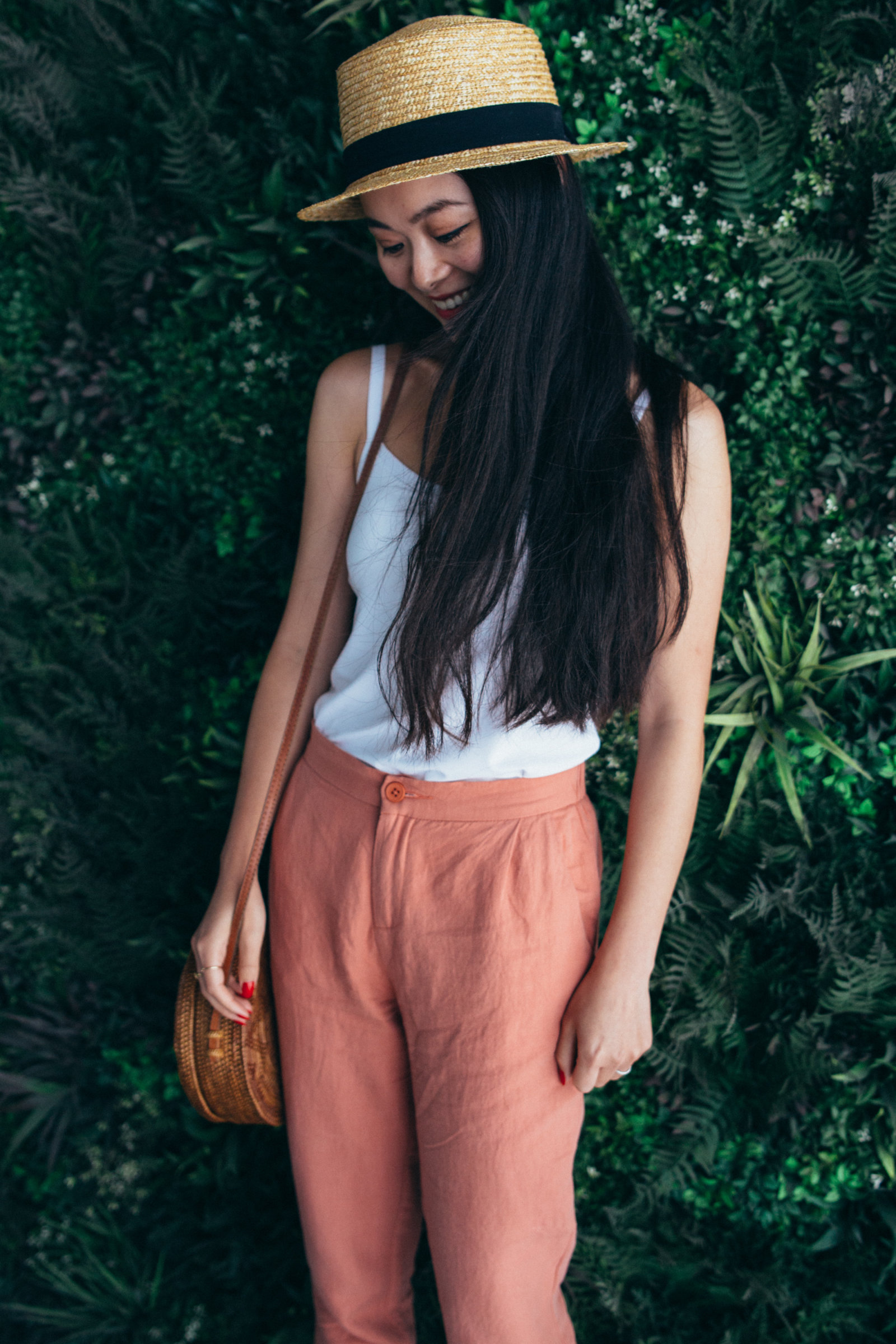 _______________
Last TV Series you binge-watched?

_______________

It sounds really bad but the last one I was obsessed with was "Bates Motel." It's such a creepy show but I loved it!
Also another is on Amazon Prime, it's "UnReal." I love that show because it gives me the whole meaning of what you call a producer, and watching the show I was, "wow, how do you just make people do things you want them to do without telling them to do that?"
It's a very engaging show.

_______________
The last movie you watched and loved?

_______________

I haven't been in cinemas for a very long time. I have to say I have an all-time favorite: my and my husband love to watch this French film called "Jeux d'Enfants," "Love me if you dare" in English, and it's about these two kids who have this music box and whoever holds the box can dare the other person to do something crazy. It's an engaging movie, and its theme song is La Vie En Rose, and they play literally all versions of it that you can possibly imagine. It just became our theme song!
That's just very whimsical, very passionate, very…French. [laughs] I recommend everybody to watch it, it's a classic.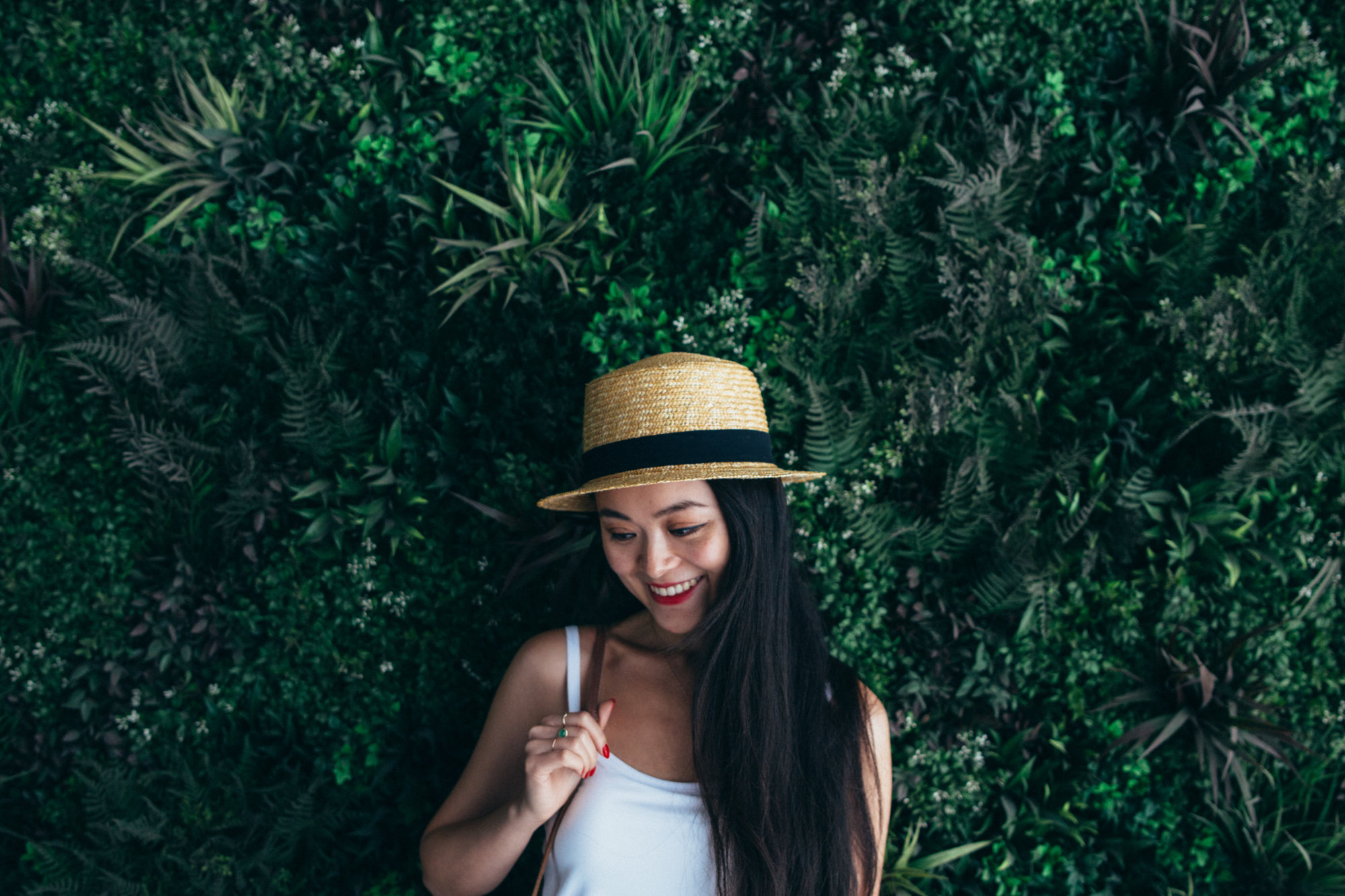 _______________
Next project you can't wait to tell us about?
_______________


My dream project would be to become part of the Revolve Family! That would be amazing. And I can't tell the brand, but I just ended to do a photo shoot with other jet-setters, talking about our style. At first, I thought we were five content-creator but it was actually five women with different styles of life, and I felt very honored. It's something I'm very proud and honored to be part of.  You know, there is this girl who is head of digital content for Suitcase Magazine, and there's this other girl who's a model and travels around the world all the time. I was very honored to be the only content creator there.