Golden Globes 2017: The yellow dress of Maisie Williams was included among the "best dressed" of the night, putting the name of young stylist Harriet Byczok under the spotlight. This stylist from London counts, among her customers, besides the young protagonist of "Game of Thrones," even Alexa Davies and Charlotte Hope, and in this interview, she told us something more not only about her experience but also about a trend that allows you to be fashionable without giving up to comfort: the layering!
Nice to meet you, I am: Harriet Byczok.
Location: London.
Trend: I can't say I have been a loyal trend follower when it comes to styling myself or my clients. I see trends as a way to enhance your style. If a particular trend works with your body shape, personal style and it inspires you then it should be added to your current wardrobe. A trend that will be emerging into my wardrobe and that will work with my current style is layering. With winters in London being so cold it's so hard to look your best and not be freezing.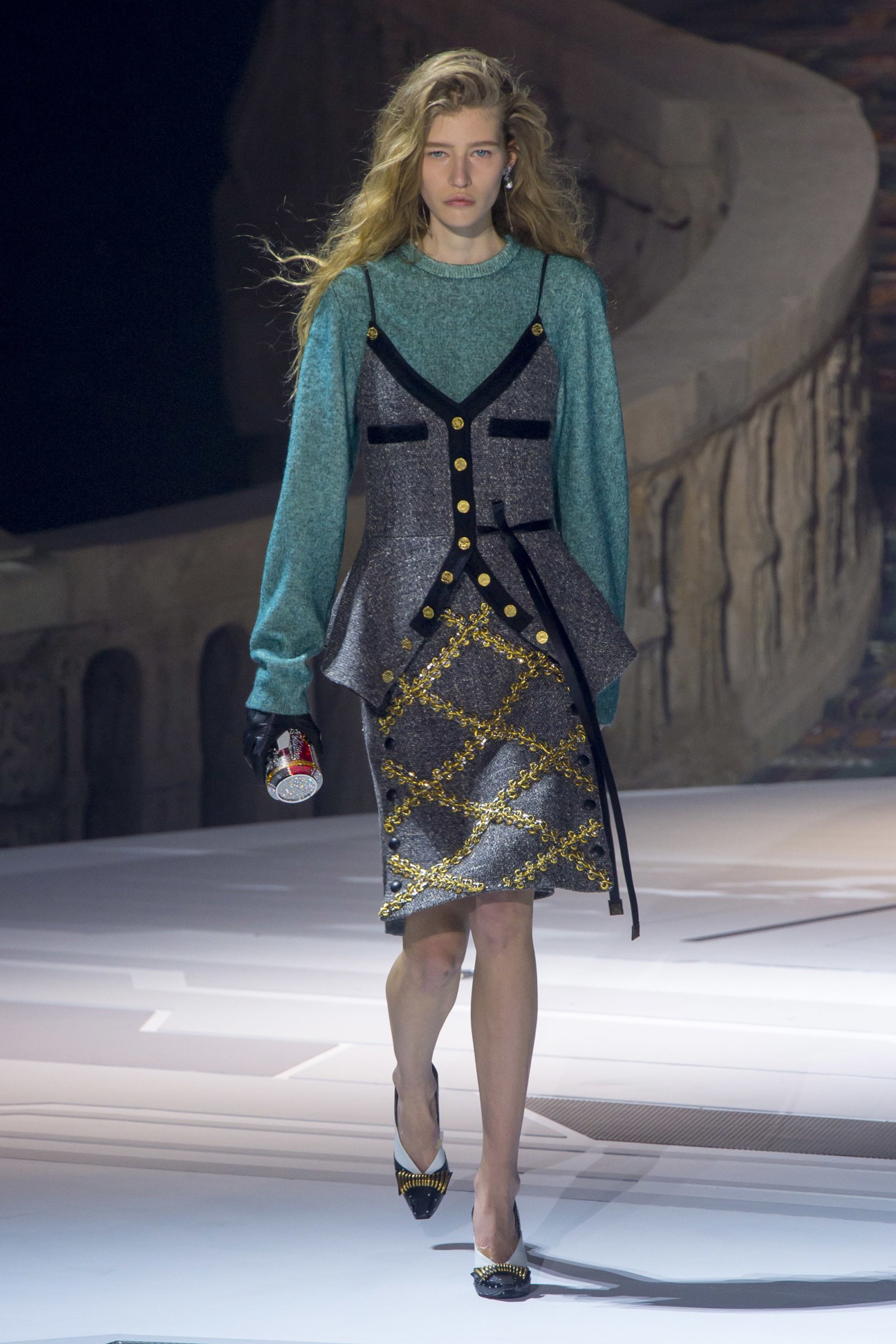 "If a particular trend works with your body shape, personal style and it inspires you then it should be added to your current wardrobe."
__________
How did your passion for styling begin?
__________
My mum was always interested in clothes and when I was a kid I thought she was so glamorous. She would also style us in the nicest clothes even as toddlers and I would spend most Saturdays shopping with her where she allowed me to pick my own outfits, which is where my passion really developed. I loved fashion magazines and when I realized you could actually style for living, I enrolled myself in a summer school at the London College of Fashion and went as an intern at Tatler and was hooked!
__________
You are Maisie Williams' stylist: how would you describe her style?
__________
Cool, individual and honest. Maisie is one of the coolest people I know and I think her style reflects this. Nobody dresses quite like her on the red carpet and her outfits fit in perfectly along the other starlets, but with her own edge.
"Maisie is one of the coolest people I know and I think this is shown through her style."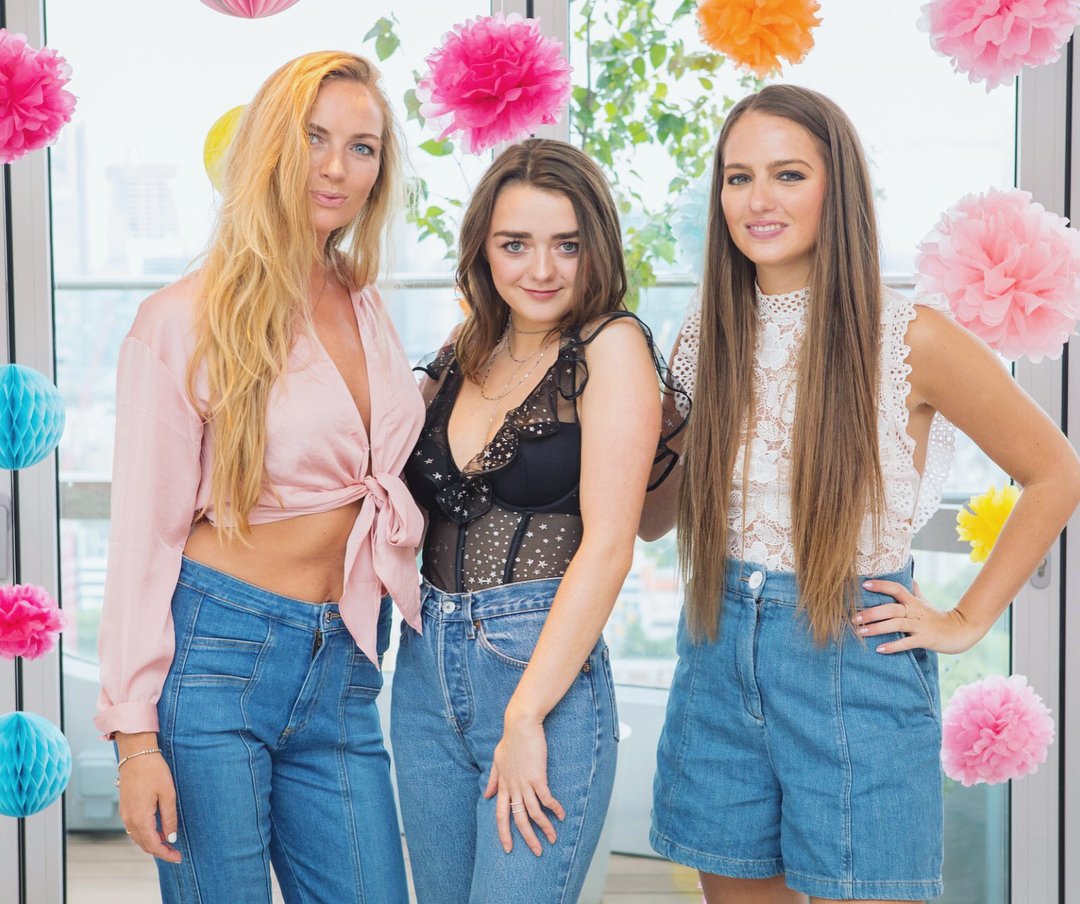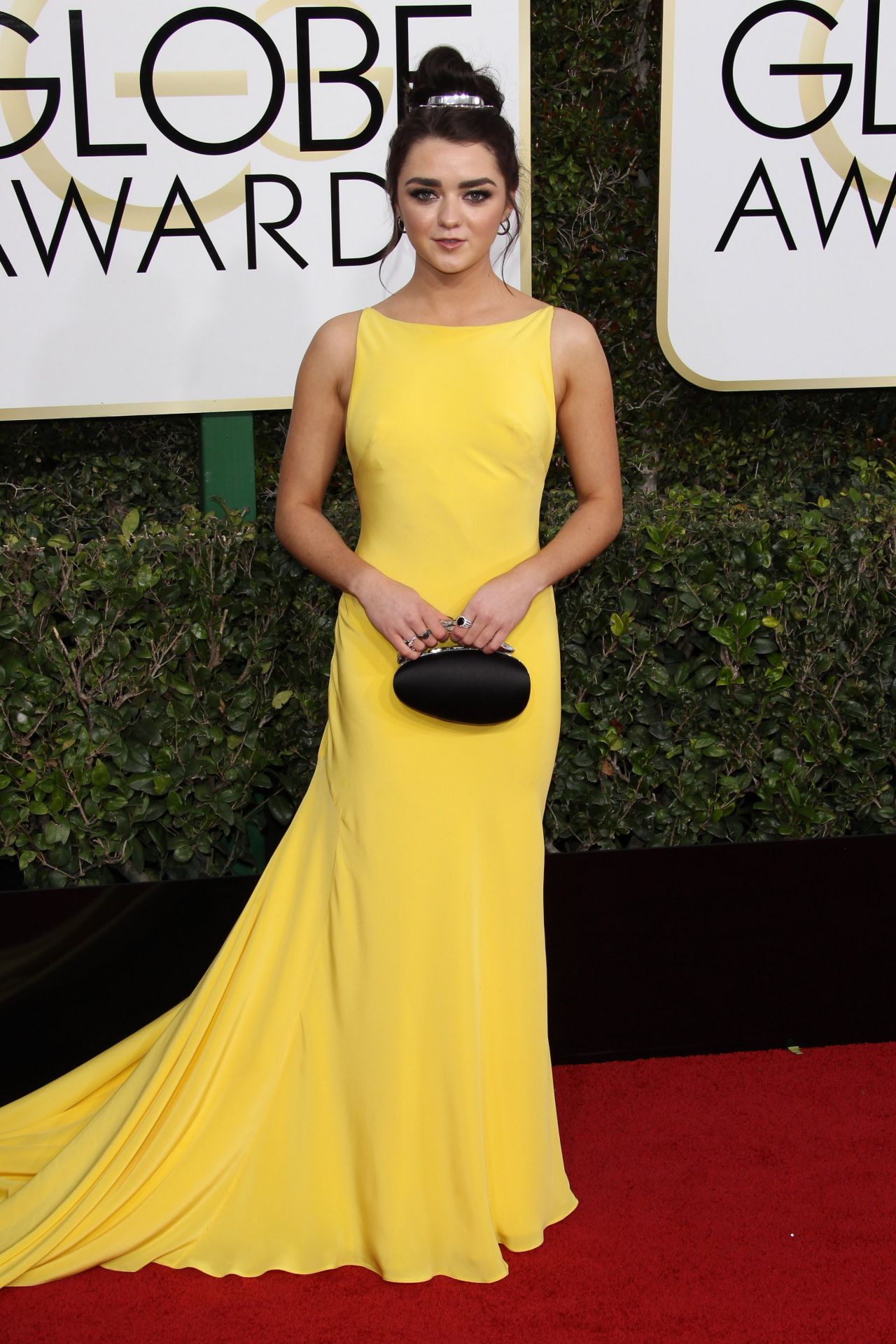 __________
Is there a styling that you did for her that you are particularly proud of? And why?
__________
I have been working with Maisie since 2014, every January, the beginning of the Award Season, we naturally transition her style a little bit while keeping the quirky edge she's known for. As I have been working with her since she was a teenager I need to make sure the style develops and grows and keeps to be interesting. The 74th Golden Globes was definitely a proud moment. Maisie hadn't worn many long dresses before and the Golden Globes was certainly a great time to do it. We wanted to keep it fun and modern so we chose an Ong Oaj Pairam yellow dress. With the help of Kindra Mann and Ryan Richman, we created this fairy tale look. I love that Maisie always let me push the boundaries.
__________
Did your work with Maisie influence your approach to style?
_________
Maisie was the first celebrity client I had worked with on such high profile events. Funnily enough, I was fairly confident in all my outfit choices for her from the very beginning (she just inspires me) and Maisie has always been such an easy client to style due to her open mind and attitude. I think that all the positive reviews she's received on her style have definitely helped me believe in my vision and allowed me to not be scared to go for it on the red carpet.
__________
"Mamma mia! Here we go again!" Was a big success and we loved it. What can you tell us about your work with Alexa Davies, one of the new main protagonists?
__________
I first started working with Alexa at the end of 2017 with the lead up to the film and I have loved every minute. I knew the film would be a huge success so I wanted to make Alexa look like the star she is. I love Alexa in color, she suits almost every color so I had an idea from back then what sort of things I would want her to wear for the premiere. We got two custom dresses made, Alexa hadn't worn pink or red yet on the red carpet, we wanted something glamorous but still young so I went to Caroline Castigliano and Sassi Holford with my ideas and with their input and help they made our dream dresses. I am so excited to continue working with Alexa dressing her with more fantastic pieces.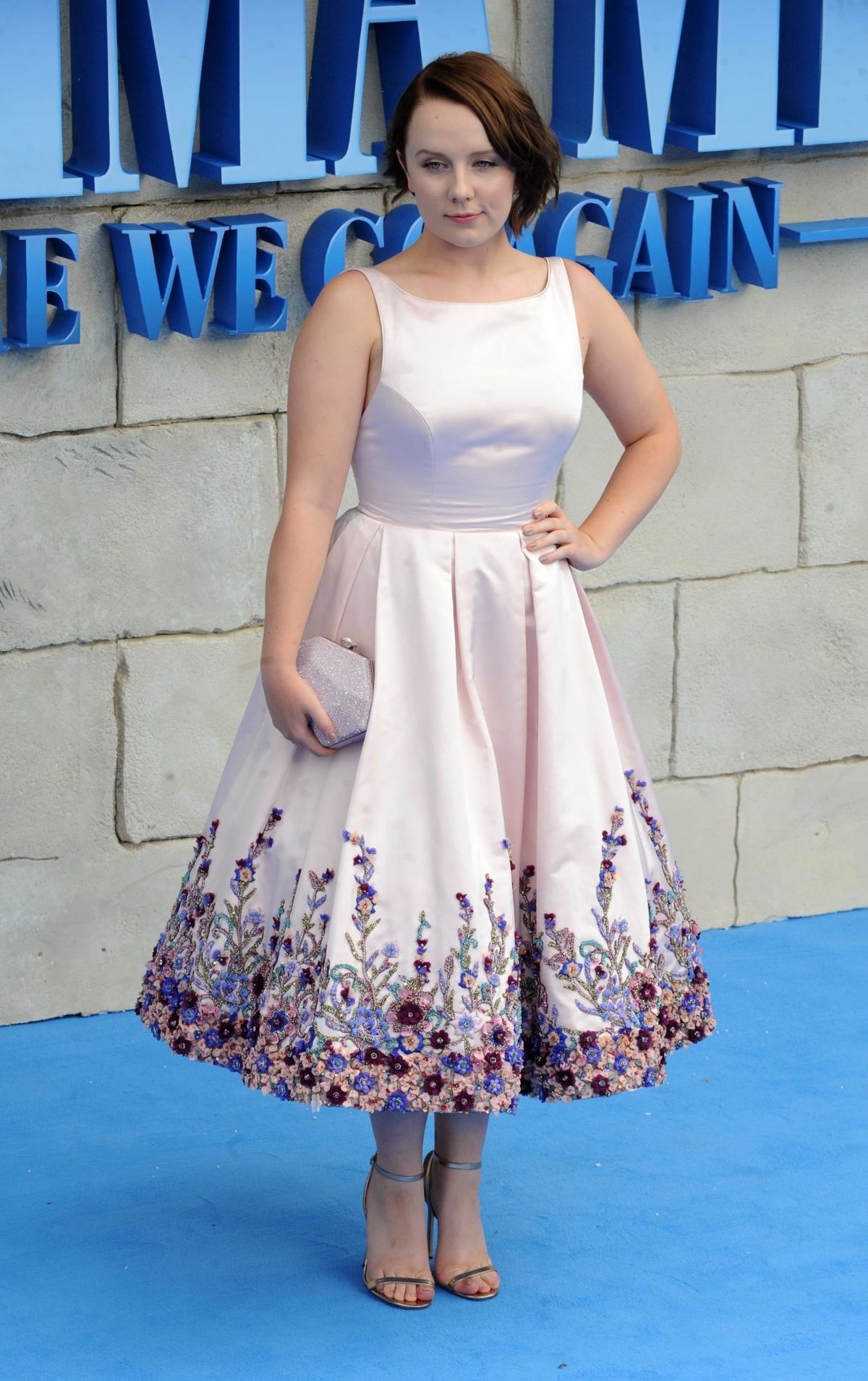 __________
Based on your experiences, what advice would you give to aspiring young stylists?
_________
There is no secret to the industry. Everybody's success story is different. Although sometimes luck plays a factor, hard work does pay off. If it's something you want to do, then there is no shortcut. Anything worth having is hard work. Keep focused on your dream.
#Inspo: I think it's important as a stylist to go out and see what everyone's wearing. I obviously use magazines, films and fashion weeks as an inspiration but I also get inspiration from the street and being out and about in London.
Styling Tip: Always have a good bag, shoes and a coat. In this way, whatever you throw on, you'll always look smart.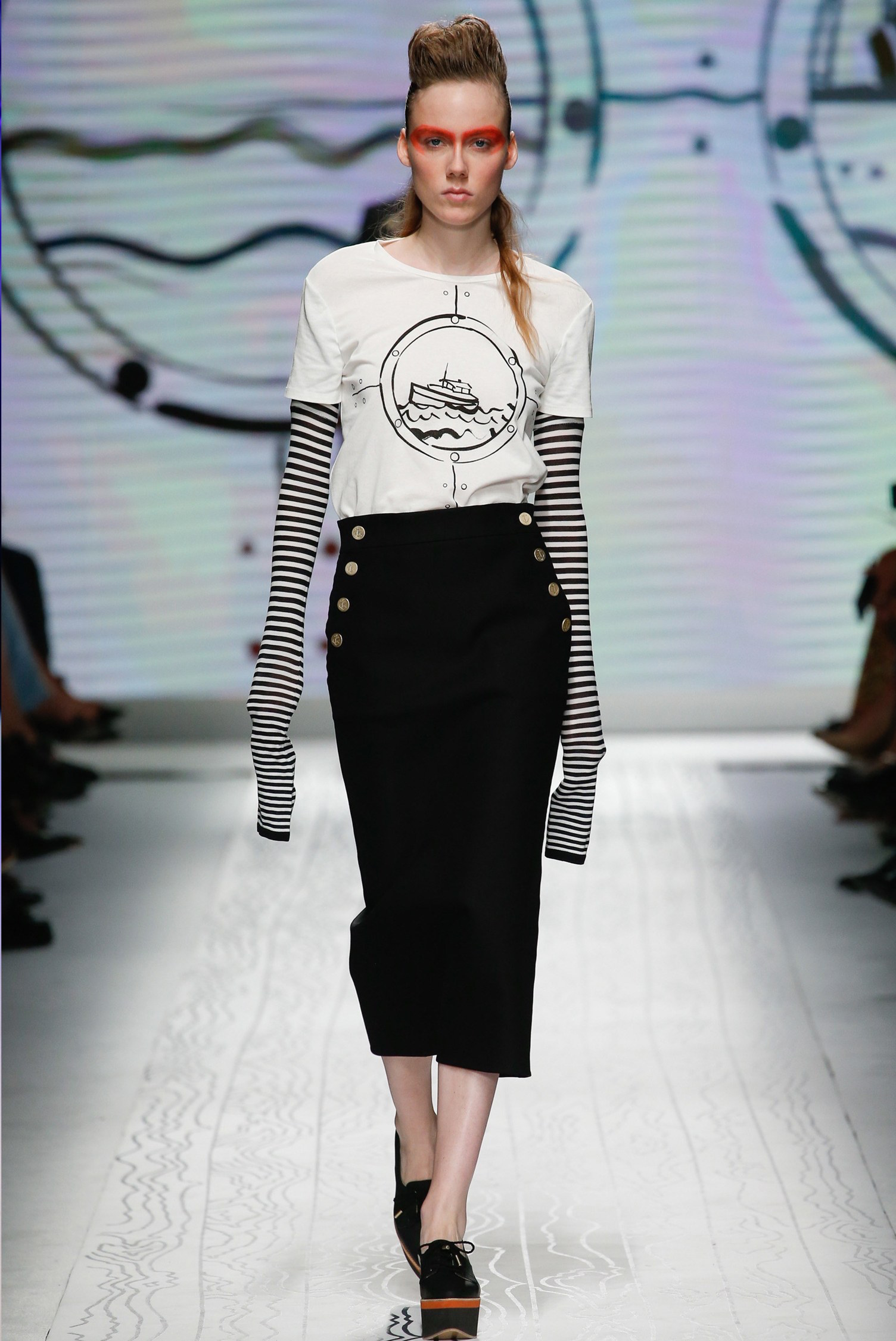 My Favorite Way To Wear It: It's a great way to make an outfit yours rather than just pieces you've bought. I love how Louis Vuitton put this strappy check top over a grey jumper. It allows you to wear your stylish pieces that aren't as warm during the colder months. Combine summer dresses with your turtleneck jumper, boots, and a coat.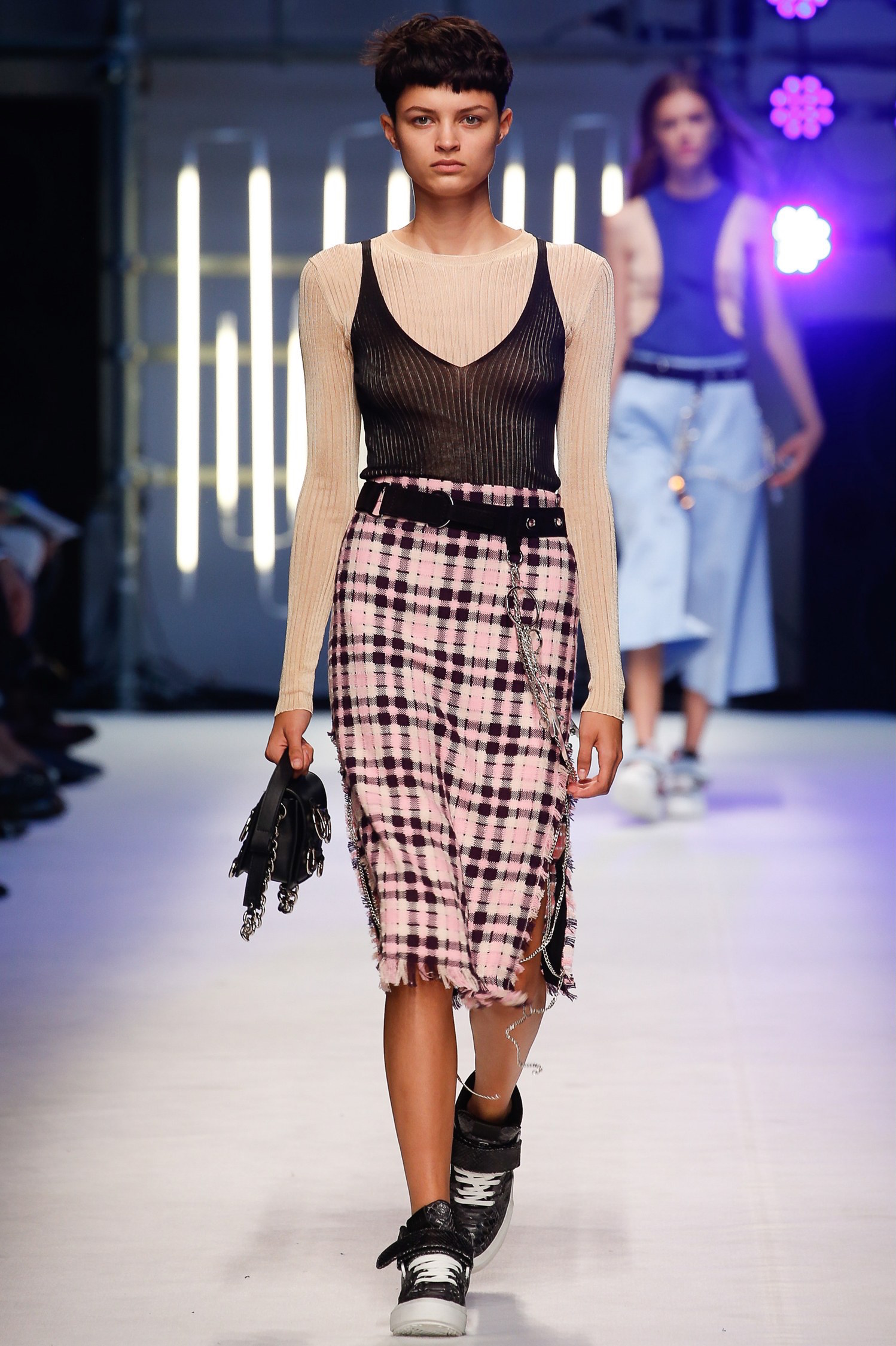 Trendspotting: Everyone. This trend is practical for real life. Anyone who wants to look fashionable but comfortable during winter.
Epic Fail While Doing a Styling: I can't think of an epic styling fail or maybe I have just removed it from my mind. I also try and be prepared for the worst, have a spare pair of shoes handy etc… Whilst shopping I think it's important to only buy things when you have items to go with it. It's easy to buy a pair of shoes just because you love them but will  you wear them if you have nothing to match?
Your Favorite Fashion Book: "I only want you to love me" by Miles Aldridge, the book is so beautiful and I had the pleasure of working with him during a Time magazine shoot.
"It's easy to buy a pair of shoes just because you love them but will they get worn if you have nothing to match?"
Steal Style: I have always had a thing for coordinated looks and the '90s preppy look. Cher from "Clueless" is my all-time favorite fashion icon. That's kind of where the idea of Maisie's Miu Miu suit came from. I think Alexa Chung always gets it right and is also kind of preppy in a modern way. Her outfits are so wearable and she always looks comfortable.
Your fashion superpower: Making my talent look the most stylish version of their personal style rather than imposing it to them. Working together with the client on the look.
__________
What's next for Harriet?
__________
I feel so lucky to have the work I have had so far. I want to continue working with my clients for a long period so I can develop their style with their careers and successes. I love working with teenage girls, they are so much fun so would love to get some more young clients. I haven't styled anyone for the Oscars yet and would love to try styling music talents too.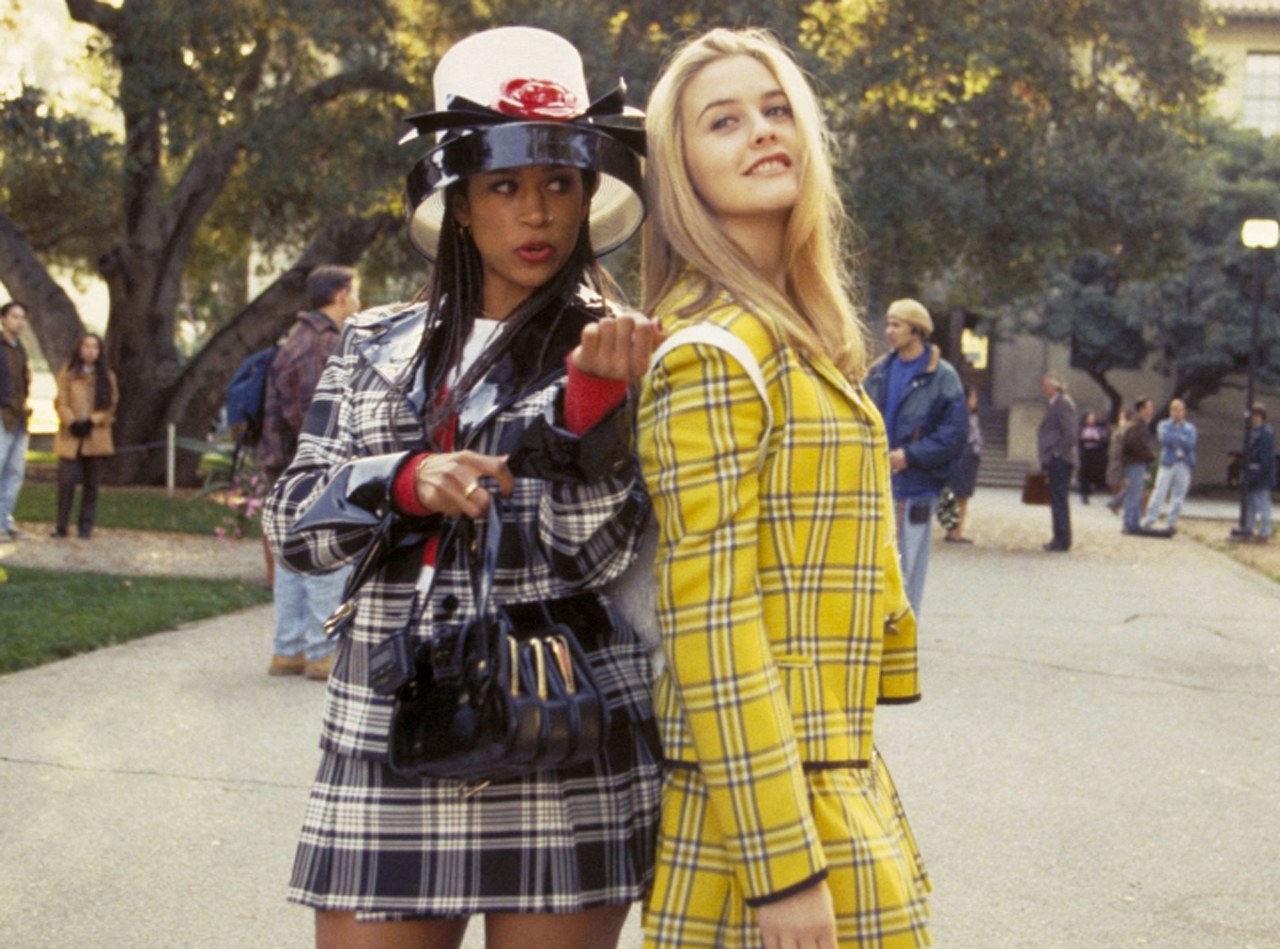 "Making my talent look the most stylish version of their personal style rather than dictating to them."