You've always got to begin from somewhere… Sometimes it's a successful start, sometimes it's not, sometimes it's an uphill climb, sometimes it's a downhill road, but the point is: what really matters is to get started, challenge yourself taking whatever risk, and then see where it goes.
One thing's for sure: it always takes courage to take action, write the first word on a blank page, play the first note on the stage, start a new project in the film industry. This last field is the one we're focusing on at this point, reflecting upon the vocation that is the direction of a cinematographic product.
Generally speaking, if you really are a promising, skilled director, it shows right from the start, namely your directorial debut. There are exceptions, of course (just think of Luca Guadagnino's negatively reviewed directorial debut "The Protagonists," and the masterpieces like "A Bigger Splash" and "Call Me By Your Name" that he later directed), but, if it's true that a good day starts in the morning, as they say, then the first filmmaking experiments of an able director can't but be an auspicious omen for future success.
Between directorial debuts become cult movies, successful starts of a long series of successes, and first and last positive results, here's our selection of 10 must-see directorial debuts.
"She's Gotta Have It" (1986)
By Spike Lee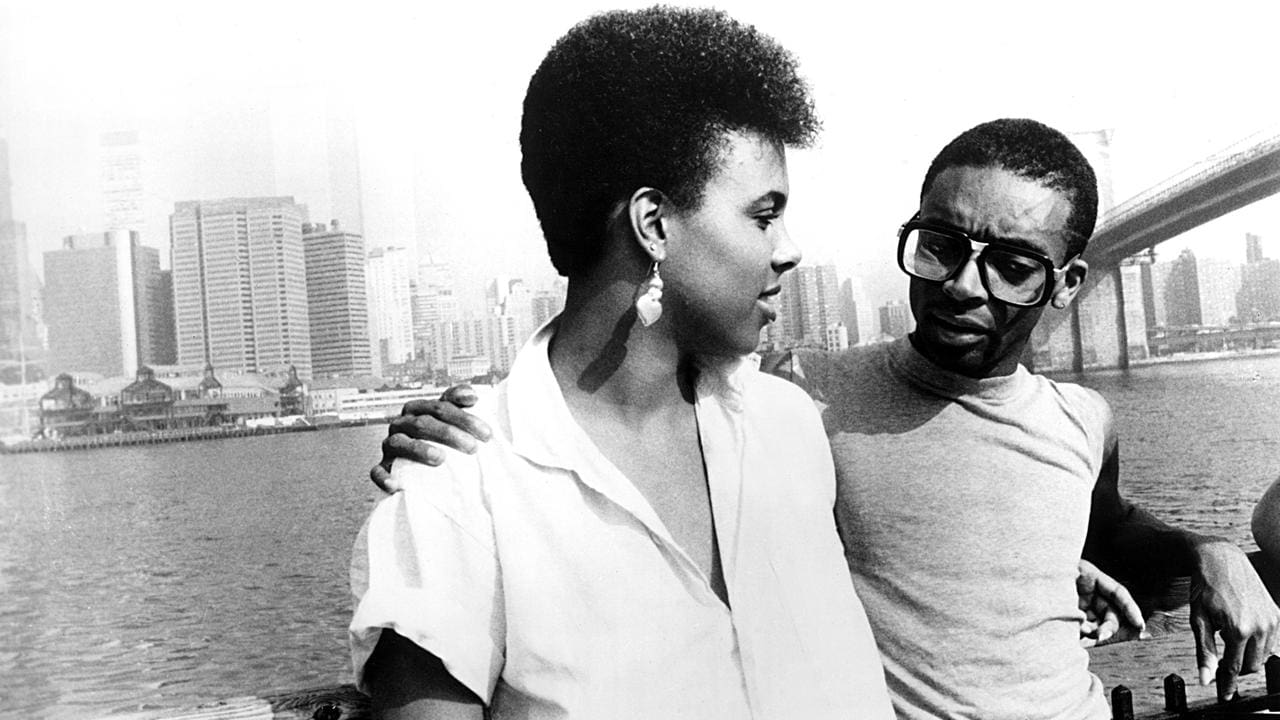 Written, directed, and produced by the prolific director of "Do the Right Thing," "Da 5 Bloods," "BlacKkKlansman," to name but a few, this movie follows the relationship between Nola Darling and her three lovers, winning the Prix de la Jeunesse at Cannes Film Festival's Quinzaine des Réalisateurs. Nola (Tracy Camilla Johns) is a young Afro-American artist living in Brooklyn, where she has three simultaneous love affairs with three different men: sweet Jamie (Redmond Hicks), narcissistic Greer (John Canada Terrell), and funny Mars (Spike Lee himself). The main character stands out as a significant representation of an independent woman, someone who's determined to pursue her own pleasure no matter what society and its moral preconceptions recommend – sounds so contemporary, doesn't it? Guess what? In 2017 Spike Lee created and directed the two-season Netflix TV series of the same name, based on its very own movie!
"Say anything…" (1989)
By Cameron Crowe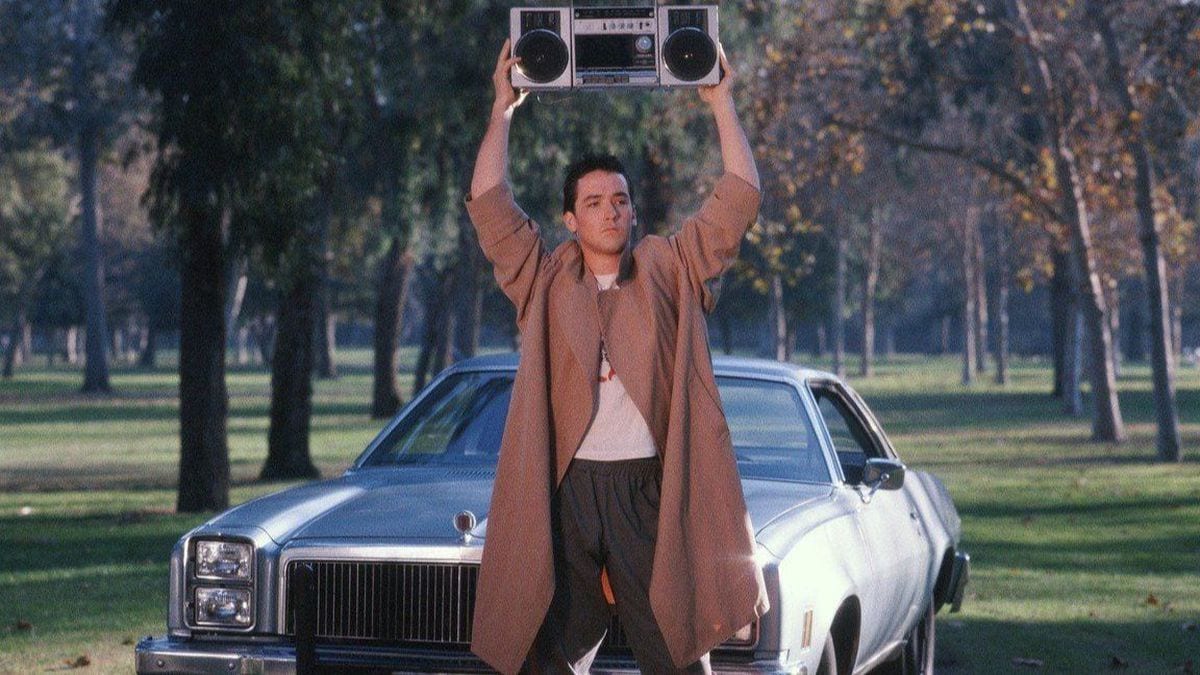 …AKA the movie that established John Cusack's iconicity in the imagery of cinema, as the guy with the boombox above his head outside his crush's bedroom window. The first feature film signed Cameron Crowe (a former contributing editor at Rolling Stone magazine, later writer and director of multiple cult movies like "Jerry Maguire," "Almost Famous," "Elizabethtown") is the tale of first love, widely considered one of the best movie romances and high-school movies ever made. This charming, warmhearted story follows Lloyd (Cusack) in his attempt to conquer the heart of high school diva and straight-A student Diane (Ione Skye). Unexpectedly enough, Lloyd's struggle won't be about convincing Diane to love him back (she will!), but getting the approval of her super controlling father.
"Reservoir Dogs" (1992)
By Quentin Tarantino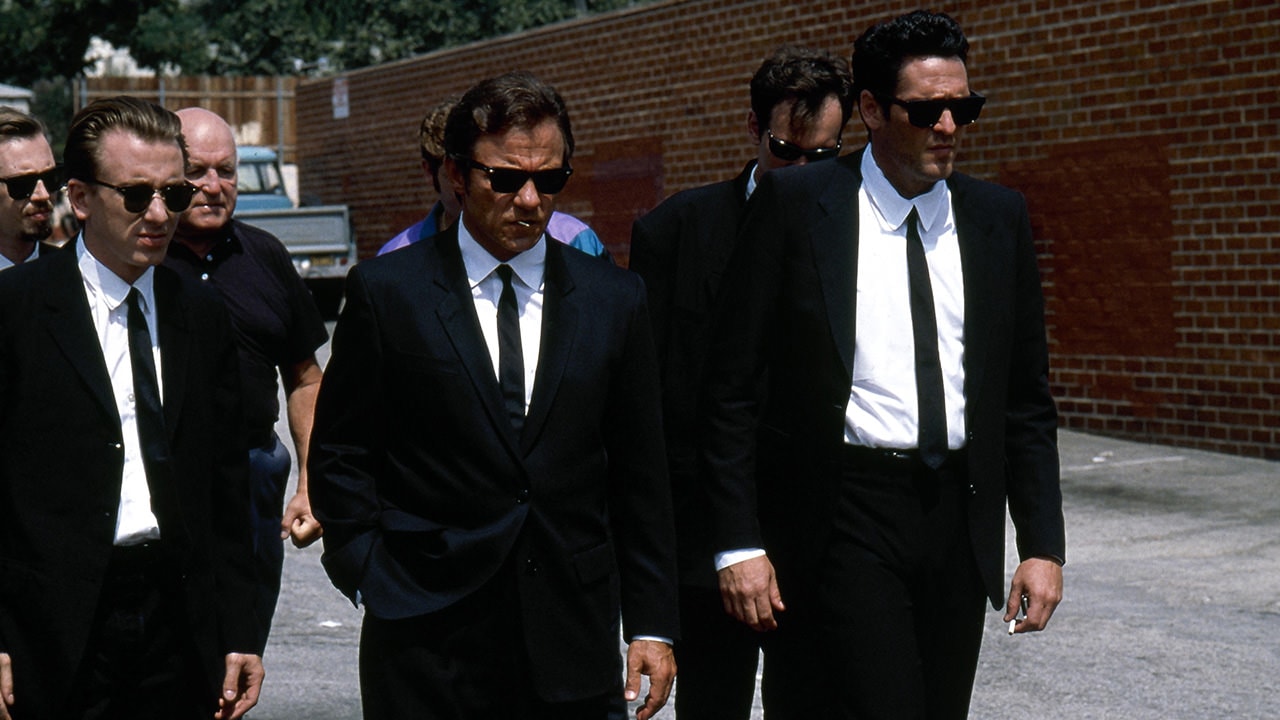 Quentin Tarantino is the personification of many abstractions (the taste for the sanguinary, the postmodern genius, the dark humor) and one of these is the formerly-mentioned saying "a good day starts in the morning:" his absolute directorial debut is, in fact, one of his greatest masterpieces. A preview of many sides of his following cult movies ("Pulp Fiction," "Kill Bill," "Inglorious Bastards"), "Reservoir Dogs" revolves around a robbery and gangster squad: mafia boss Joe Cabot (Lawrence Tierney) and his son Eddie (Chris Penn) gather six stranger criminals to put together a heist in a jewelry store. When the plan doesn't work and the group gets together in an abandoned warehouse, the quest for the responsible for the failure, the rat in the squad, begins.
"Shallow Grave" (1994)
By Danny Boyle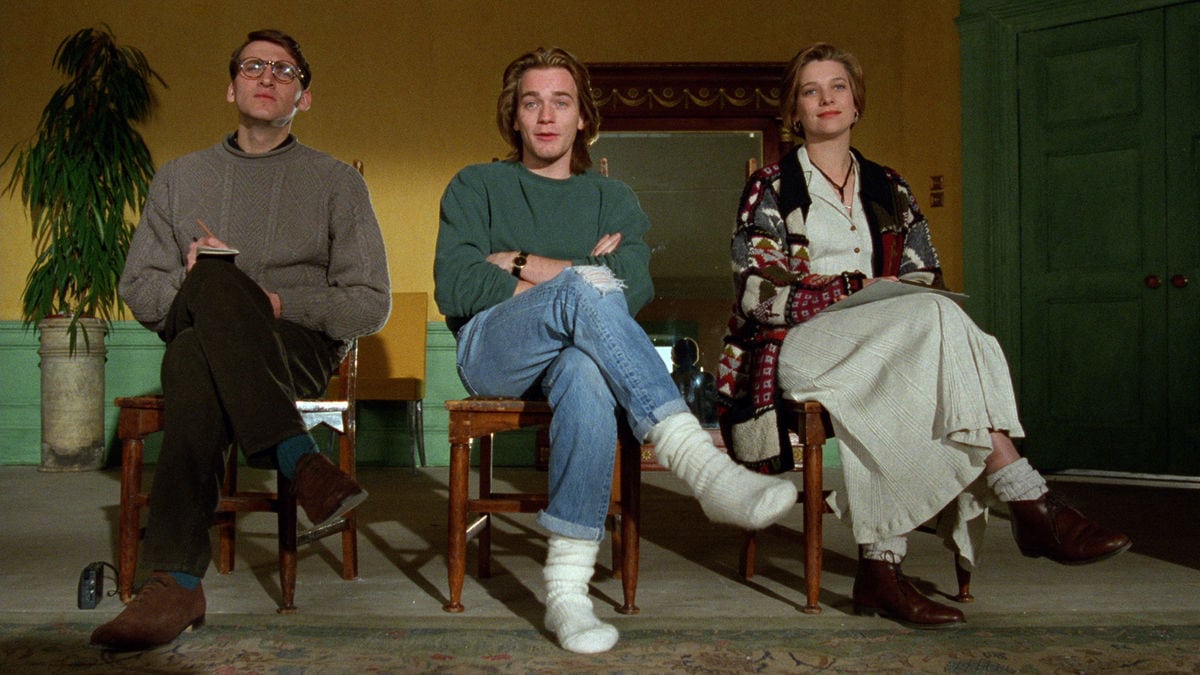 Scotland, 1990s: a group of three friends, Alex (Ewan McGregor), Juliet (Kerry Fox), and David (Christopher Eccleston), are looking for a fourth housemate to share their apartment. In their first movie collaboration, Ewan McGregor and Danny Boyle, who later directed him again in "Trainspotting" and "T2 Trainspotting," epitomize the winning team in a crazy, pop, Hitchcock-ish dark comedy. The day after the new housemate's first night in the house, the three friends find him dead, with a suitcase full of money hidden under his bed. Between doubts and temptations, Alex, Juliet and David finally decide to get rid of the body and steal that pile of cash.
"Garden State" (2004)
By Zach Braff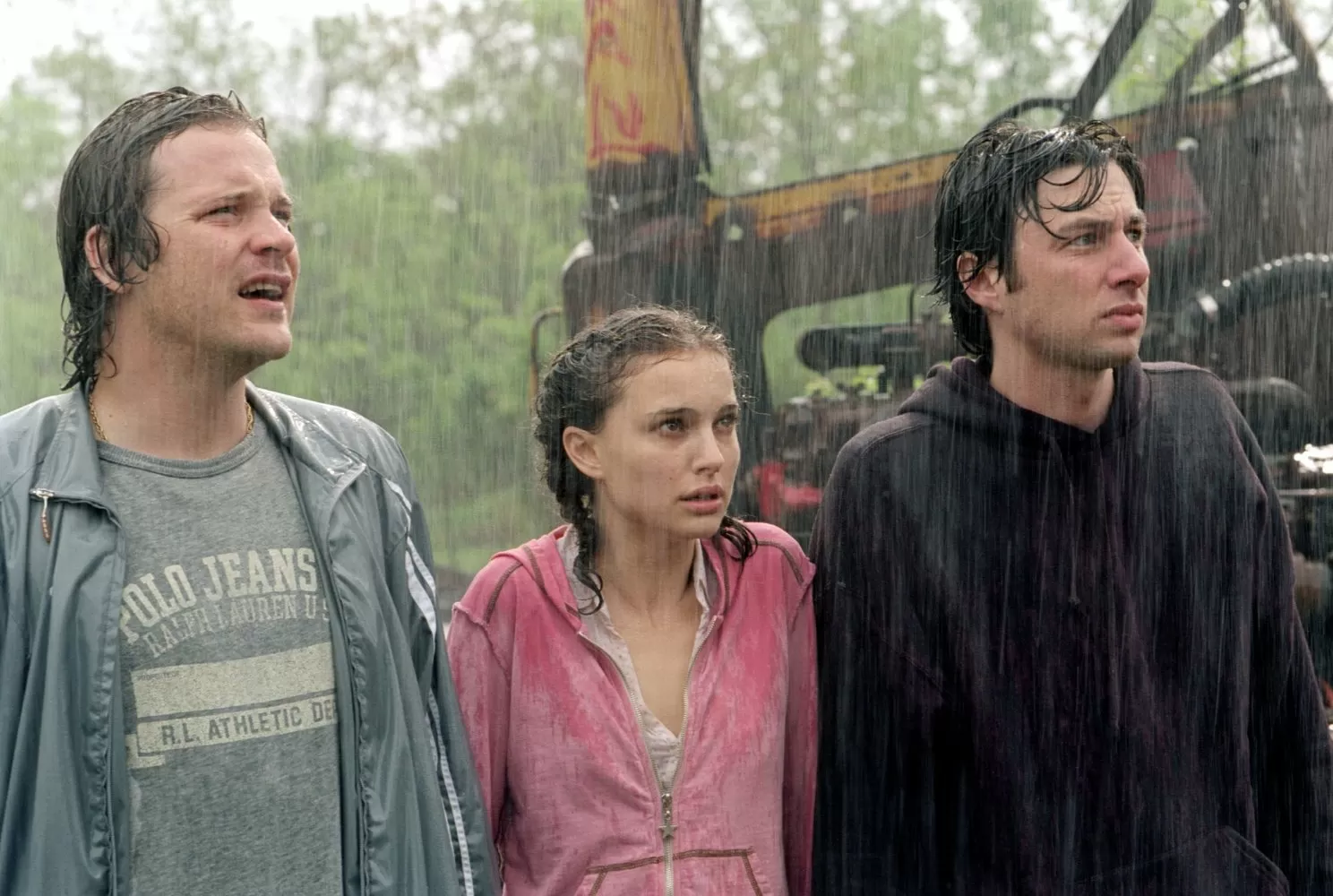 A specimen of slashy "actor/director," Zach Braff debuts behind the camera just a couple of years after starring as the lead character who gave him international recognition in the successful sitcom "Scrubs." Filming almost entirely in his home country, New Jersey (also known as "the garden state" because of his wide green areas) at a very modest budget mostly spent to have stars like Natalie Portman, Jim Parsons, and Peter Sarsgaard on board, Braff directs a comedy-drama film based on his real-life experiences and wins a Grammy Award for picking the Best Compilation Soundtrack Album. Zach himself plays young aspiring actor Andrew Lagerman, who returns to his hometown after a 9-year absence to attend his mother's funeral, tragically drowned in her own bathtub. There, his past and memories force him to reconsider his conflictual relationship with his father (Ian Holm) and with himself, walking through his multiple traumas with the help of some old and new friends.
"(500) Days of Summer" (2009)
By Marc Webb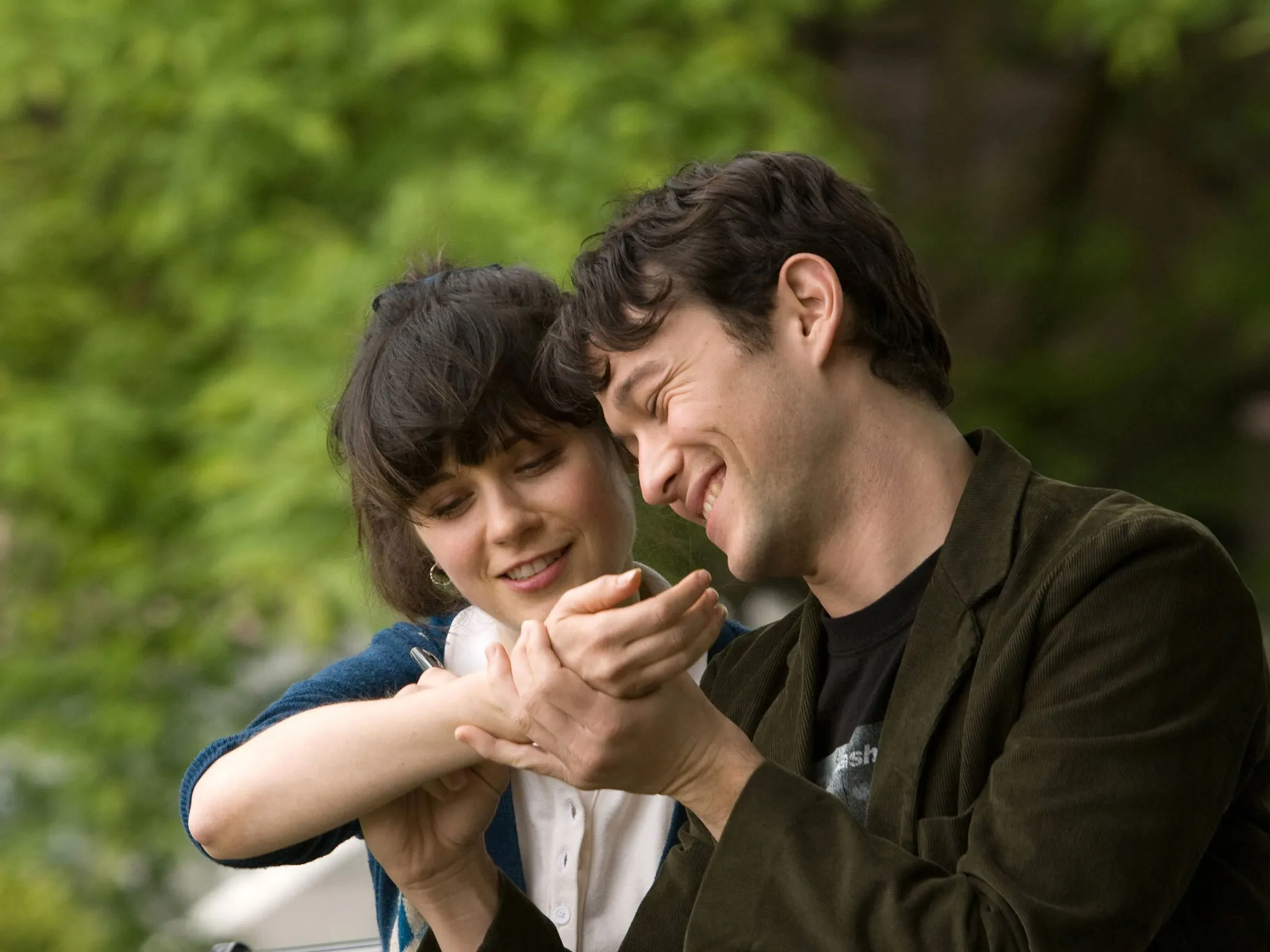 Tom (Joseph Gordon-Levitt) is a young writer and an old, romantic soul who firmly believes in love at first side, even more so after he meets Summer (Zoey Deschanel), with whom he falls madly in love very early on in their relationship. Summer, however, is quite his opposite and, most importantly, she doesn't believe in long-lasting romantic relationships. But incredible things can happen in 500 days of acquaintance… Marc Webb's feature film directorial debut was one of the most successful romantic comedies of the year and the best-reviewed, predicting a series of future brilliant projects for the director, like "The Amazing Spider-Man" reboots and "The Only Living Boy in New York."
"Get Out" (2017)
By Jordan Peele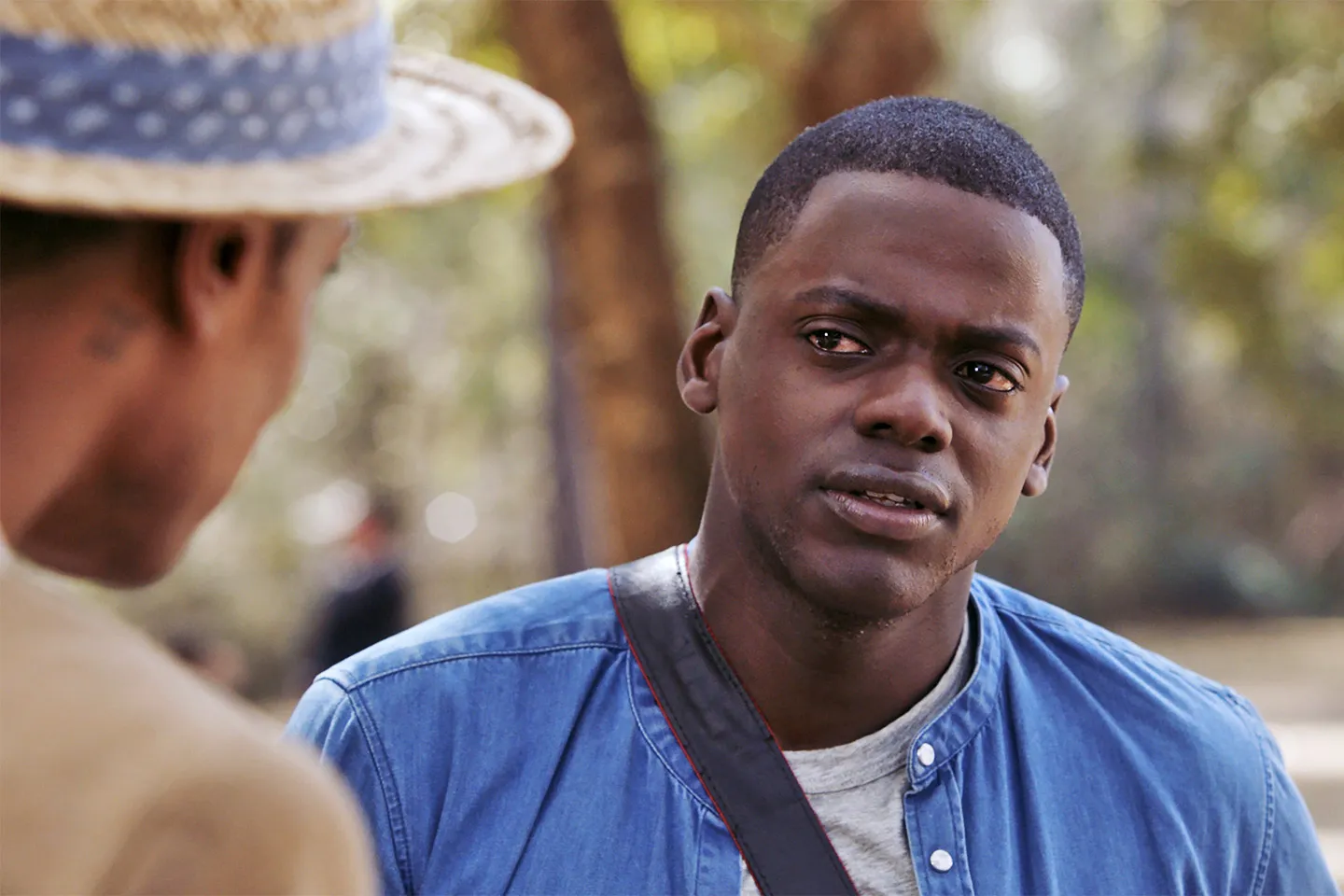 Four Oscar nominations and one win, two Golden Globe and two BAFTA nominations, five Critics Choice Award nomination and two wins, two SAG Awards nomination (and I'm not even done, but the list is way too long) for Jordan Peele's first experiment behind the camera: this is what they call "a flying start," indeed. The American comedian, actor, screenwriter, producer – known for starring in films and TV shows such as "Little Fockers," "Wanderlust," "The Mindy Project," "Fargo" – directs this magical blend of horror and political satire, revolving around the misadventures of a mixed-race couple. Chris (Daniel Kaluuya), an Afro-American, and Rose (Allison Williams), a Caucasian, leave their peaceful bubble to go meet Rose's parents, despite Chris's hesitations about a possible discriminative reception of the color of his skin. Beneath the appearance of a perfectly open-minded and hospitable house of white people, the young black man uncovers a couple of disturbing secrets.
"Eighth Grade" (2018)
By Bo Burnham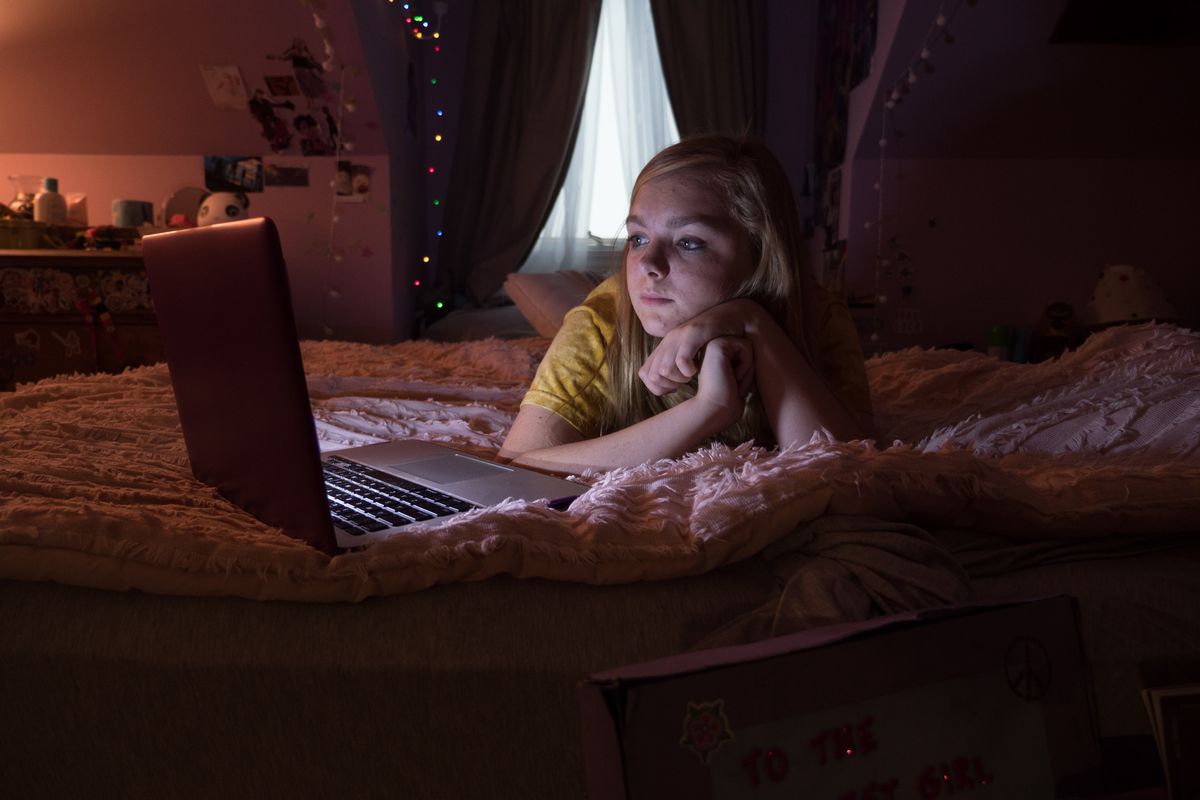 You might have heard lots of people around the world making a big fuss about Mr. Burnham in very recent times, all praising his latest stand-alone television show "Bo Burnham: Inside," entirely recorded in his house during the Covid-19 pandemic. The YouTuber, musician, and actor (he starred in the Oscar-winning film "Promising Young Woman," to name one) made his directorial debut with universally acclaimed "Eighth Grade," a coming-of-age comedy-drama inspired by his own experience of anxiety and panic attacks. The movie stars Elsie Fisher in the role of Kayla, a middle school teenager struggling with social anxiety, but striving to be accepted by her peers by any means, even the unsuccessful video blogs she publishes online every day, over the final days of eighth grade.
"Babyteeth" (2019)
By Shannon Murphy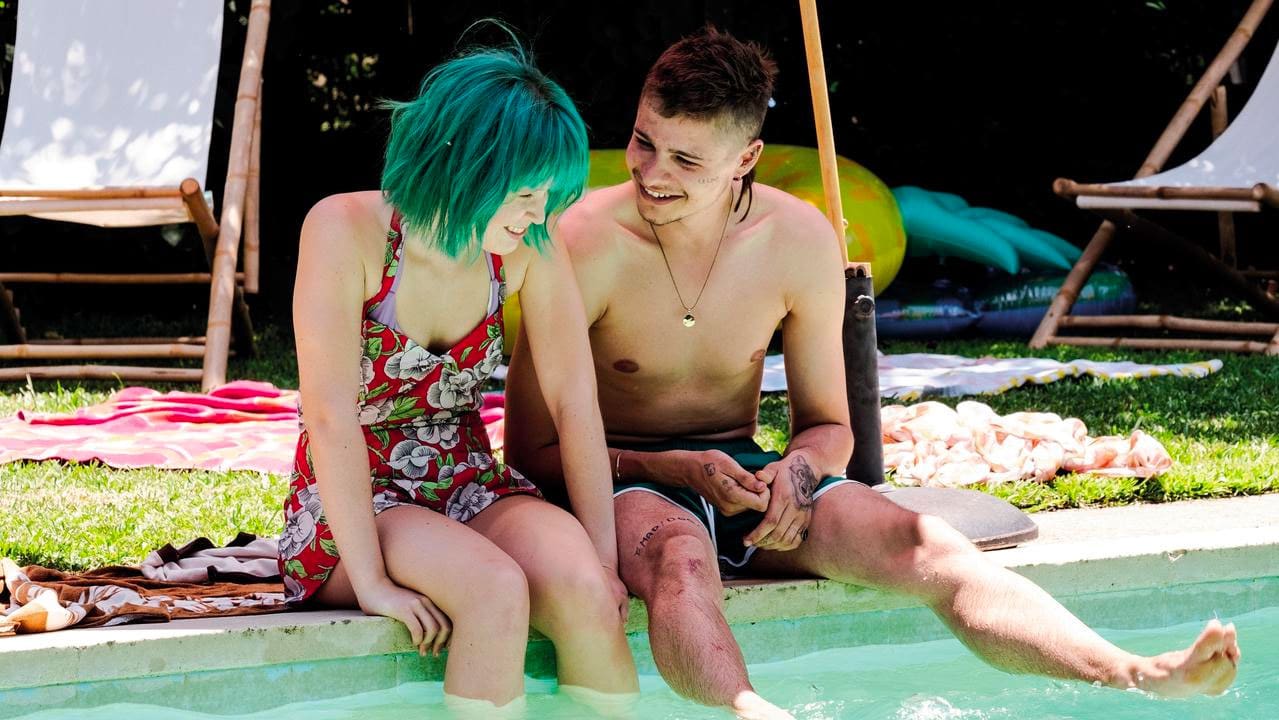 Australian director Shannon Murphy's directorial debut premiered at the 76th Venice Film Festival, where it received very positive reviews, with actor Toby Wallace winning the Marcello Mastroianni Award. The comedy-drama film is what they call a "young adult sick lit," which is a story about a young love, where one of the lovers is terminally ill. It's the way Murphy displays and structures every single feeling and nuance of the character's life events that makes her debut a very pleasant surprise. The story focuses on Milla (Eliza Scanlen), a 15-year-old girl who falls in love with 20-year-old Moses (Toby Wallace), a drug addict homeless boy, disowned by his mother because of his dysfunctional nature. Milla's struggle with cancer will put to test whatever relationship she was trying to build in her young life.
"The Predators" (2020)
By Pietro Castellitto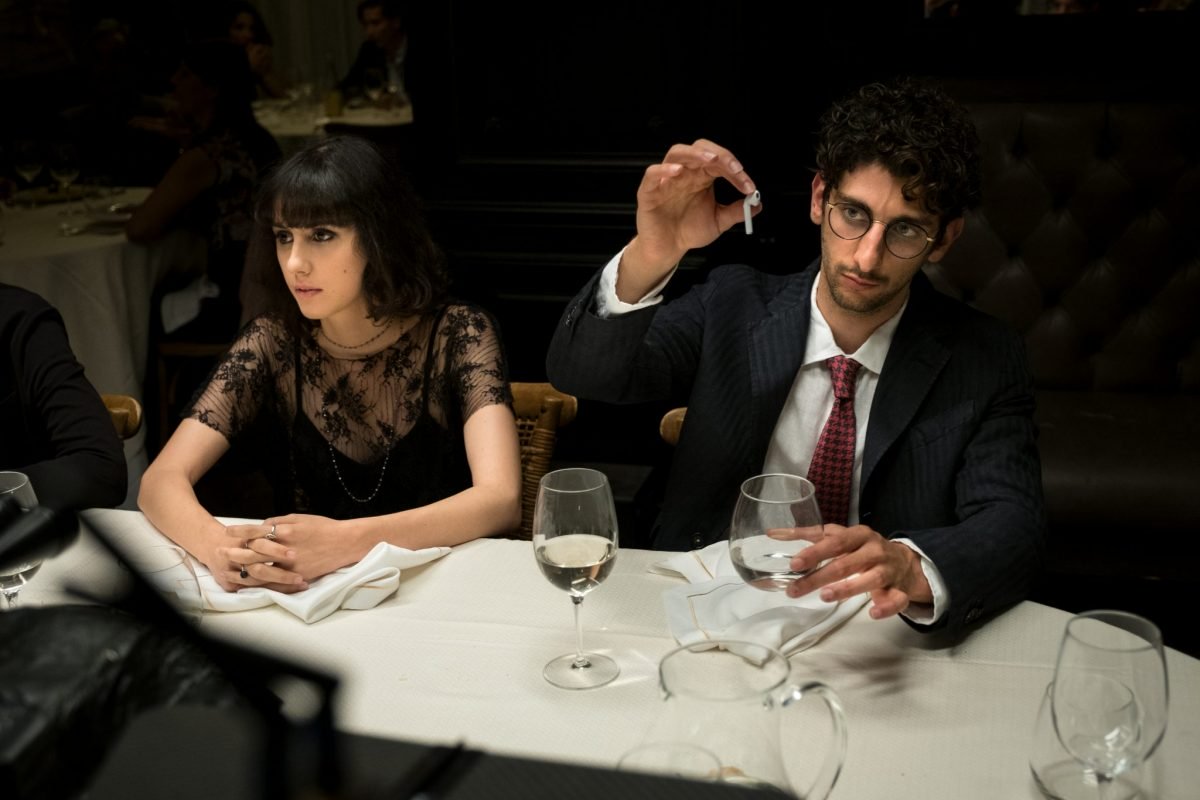 Written, directed, and performed by the son of artist Pietro Castellitto (his parents are Italian actor/director Sergio Castellitto and Italian novelist Margaret Mazzantini), this off-world comedy has been often qualified as the best Italian directorial debut of 2020. Before experimenting behind the camera, Castellitto had already given proof of his acting talent in a few Italian movies like "La profezia dell'Armadillo," and in the successful Netflix miniseries about Francesco Totti "Speravo de morì prima." His "The Predators" is the shakeup and awakening of the Italian comedy panorama: the story revolves around two families, one intellectual and wealthy, the other one fascist and criminal, eventually crossing paths between accidents, plotted assassination attempts, and the more ordinary misunderstanding involved in all family dynamics. The humor is bold and mordant, in a clever, cutting-edge comedy: a very promising directorial start, indeed.
#HONORABLEMENTIONS
"The 400 Blows" by François Truffaut
"Reality Bites" by Ben Stiller
"American Beauty" by Sam Mendes
"Confessions of a Dangerous Mind" by George Clooney
"Pride & Prejudice" by Joe Wright
"The VVitch: A New-England Folktale" by Robert Eggers
"Lady Bird" by Greta Gerwig
"Palm Springs" by Max Barbakow
"Promising Young Woman" by Emerald Fennell