Our September Cover is something you don't expect. Toby Wallace is an unpredictable and unique guy and he proves it once more and always more with one of the most beautiful films you can see this year: "Babyteeth," directed by Shannon Murphy and in competition at the 76th Venice Film Festival for which he won the Marcello Mastroianni Award for Best New Talent.
Talking about death is not simple: one must be delicate, elegant, rightful. The theme of death touches all people, sooner or later we all lose someone, and we all have to deal with emotions that, however desperate, bring with them a tenderness, a love and a respect that have no equal in life.
Sitting at the theater and seeing that all of this has been respected, even in the darkest moments, makes us understand that we are in front of a masterpiece.
And that's not all, it also makes us understand that death comes not only from clinically recognized diseases but also from anger, abandonment and from not being able to be part of something. This is the story of Milla and Moses, two young people who are so different from each other, but who, from the day they first meet, manage to change each other's life and death.
A film that may look like many others, turns out to be a film that no one has ever done before. Seeing is believing.
Seeing is believing also for the talent of the two protagonists Eliza Scanlen and Toby Wallace, who plays a 23-year-old homeless boy with addictions and no guidance, that crashes his life with someone who has not much left of it. His character is raw, never cheesy or predictable, he seems to be shouting to the world but he does it in the most silently way. And even when it messes everything up, he is always true and coherent with the story, making us fall in love even more with the truthfulness of that dirty soul, damned by events.
We interviewed Toby by the sea, we asked him how he managed to be so real and wild and how he lived through that character who gave him so much and who, we are sure, will give a lot back to those who will see the movie.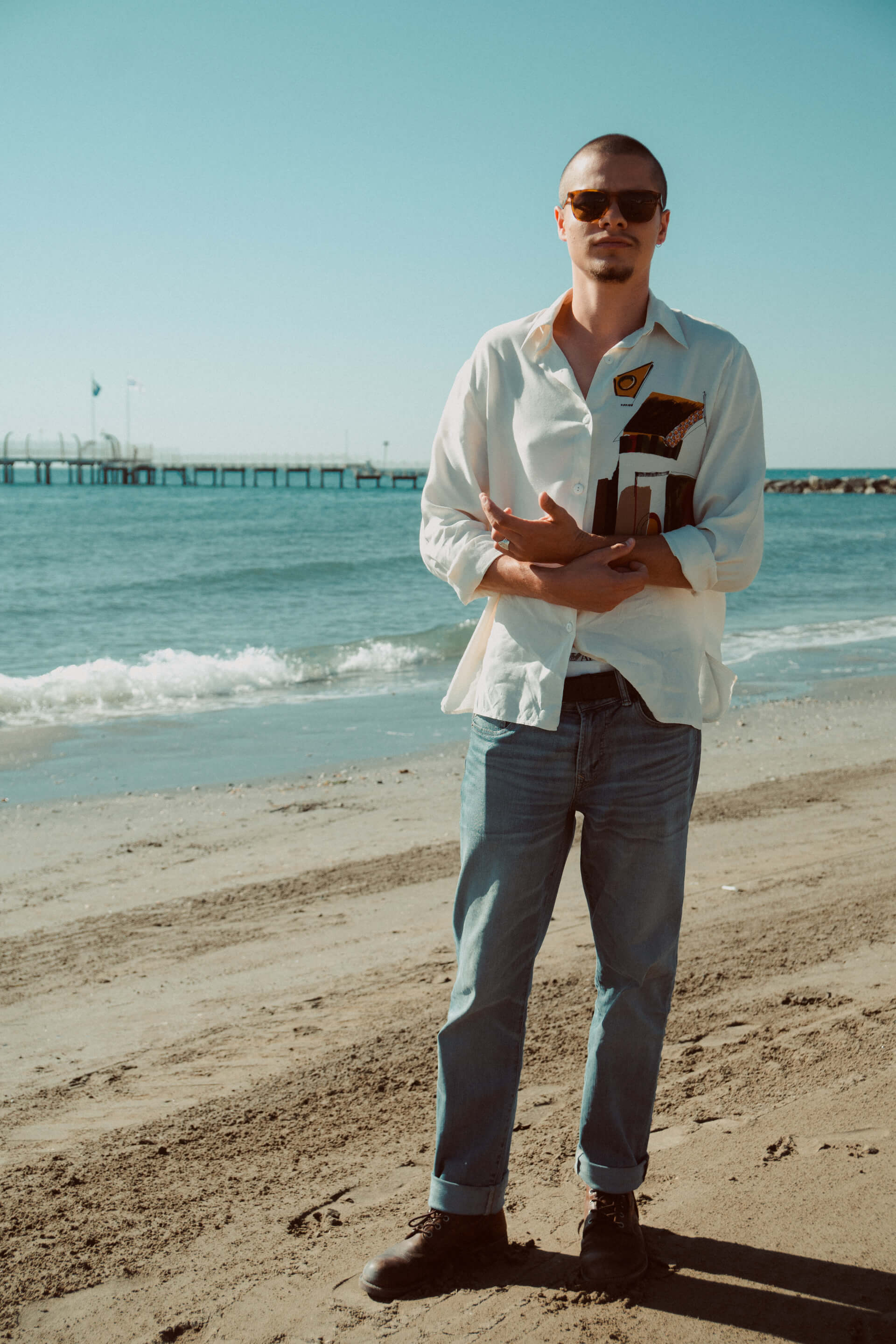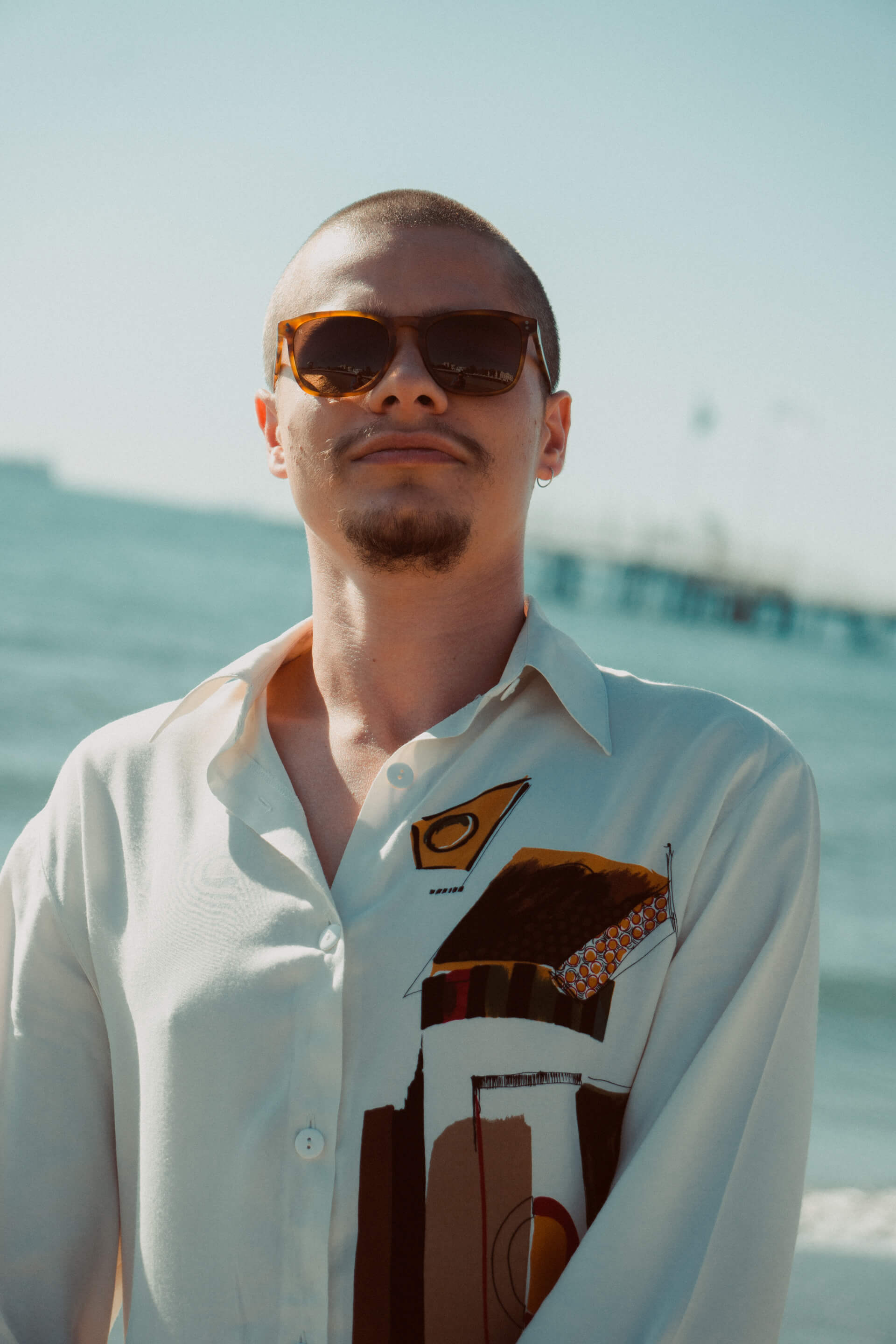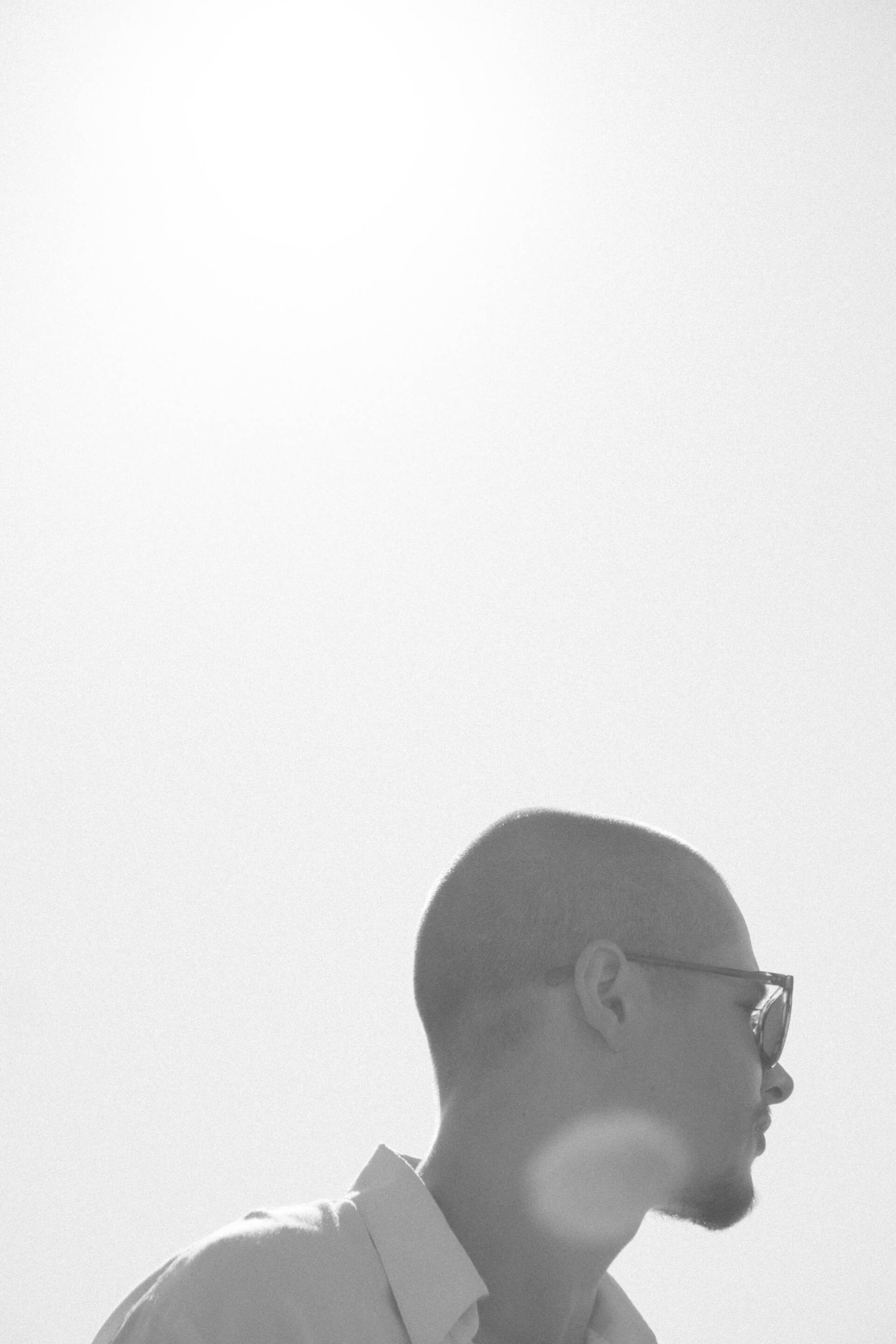 The movie is visually and emotionally stunning, but never loud and obvious in making us emotional; what were the moments that made you feel emotional when you watched the movie for the first time?
_______________
That's a good question.
You get to know these characters so well and care about them so deeply, and that's because the writing was so incredible, and you know the writing is good when you really don't have to do any work for it. The writing itself, the dialogues, the characters themselves make you emotional, because they're so real and the situation they're going through is portrayed in such a realistic way and, again, it's all due to the writing.
From seeing the film for the first time, I realized we were so close to those characters and everybody on board cared so much about the story. I think it's a balance of not trying to do this melodramatic thing of overdramatizing everything, which is again something we owe to Shannon [Murphy]: the fact of not making it melodramatic or playing too hard onto those points, of making illness such a big thing and all the grief that surrounds the protagonist and the dynamic of the characters. That was the thing that made us so emotional.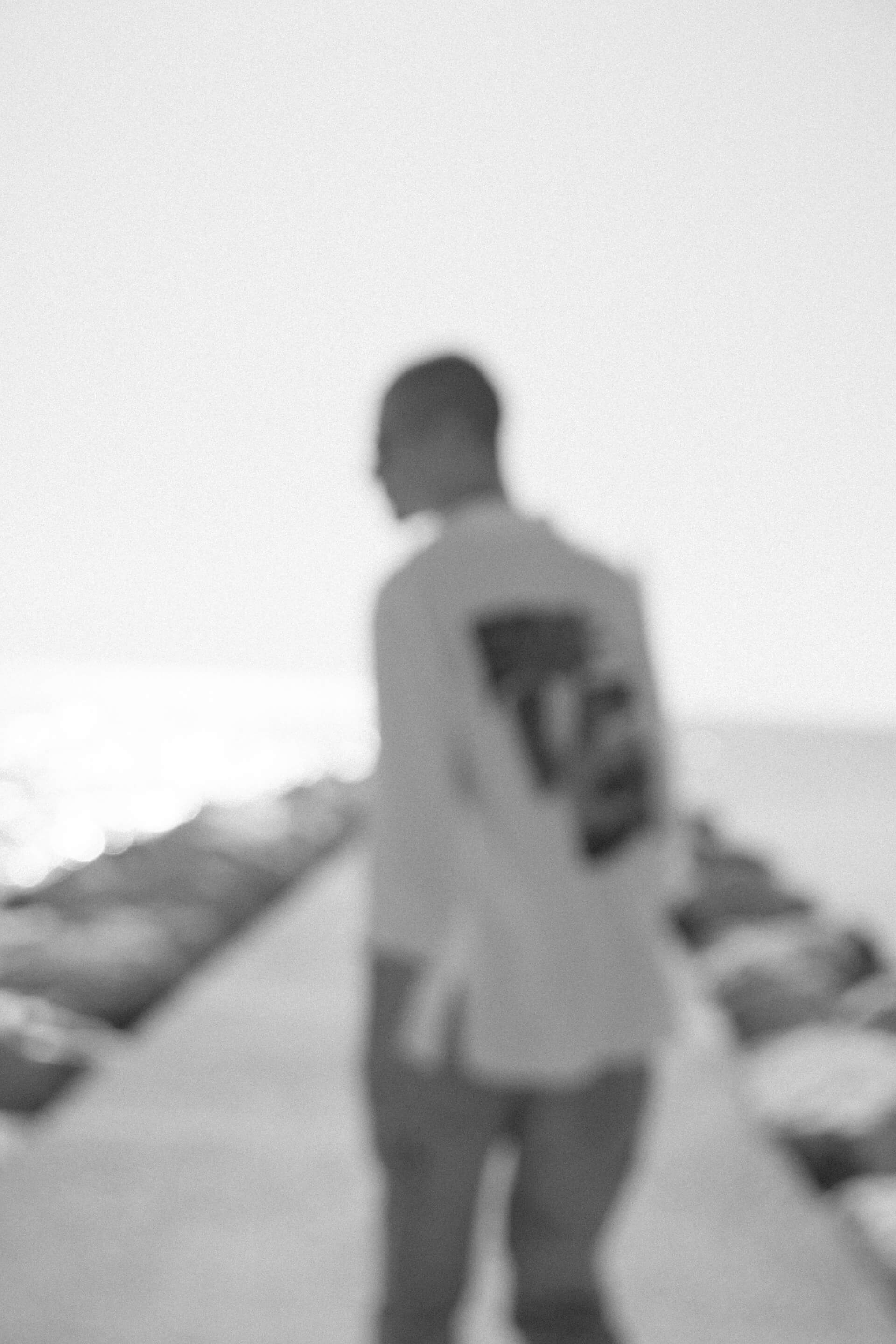 "You get to know these characters so well and care about them so deeply, and that's because the writing was so incredible…"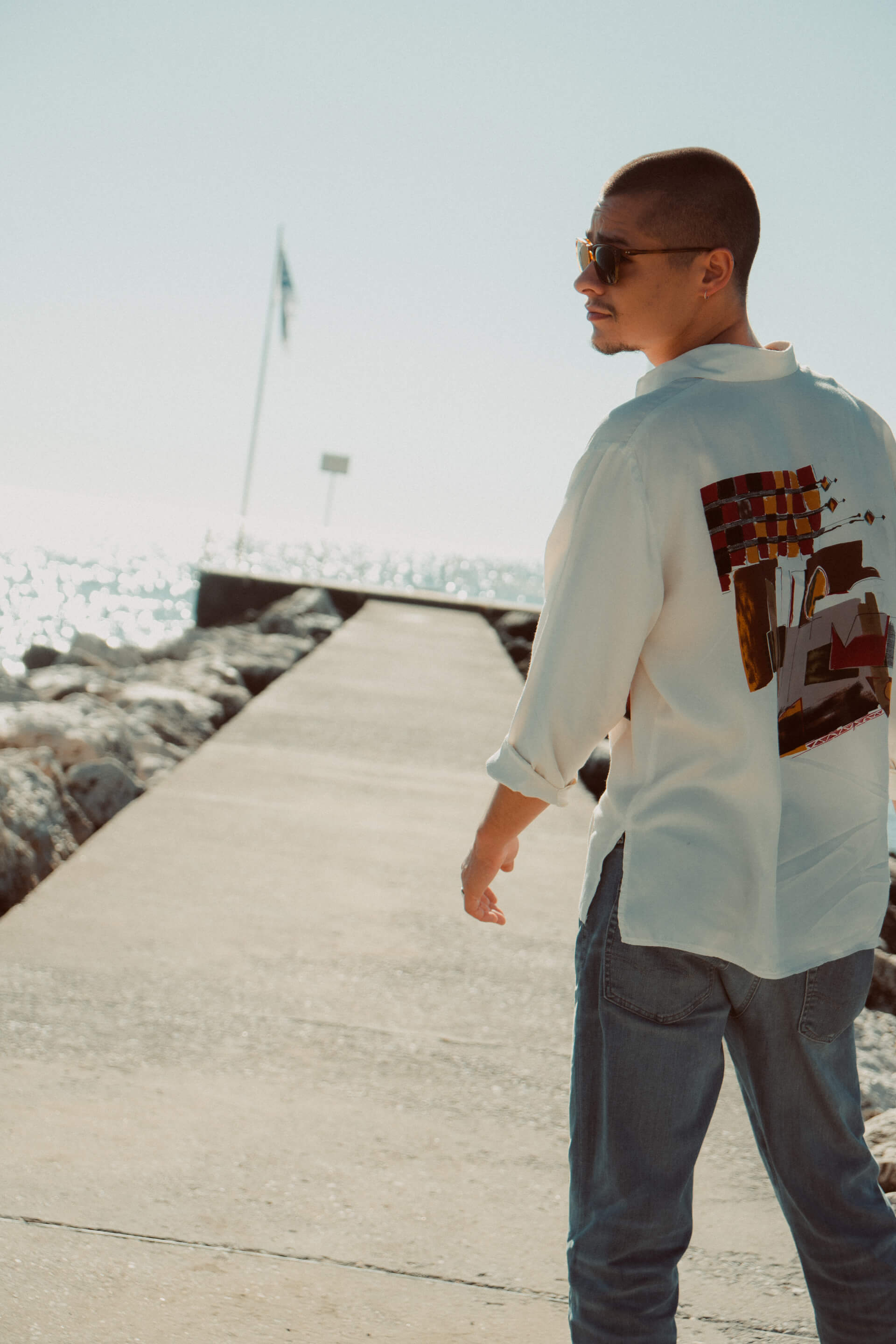 Your character is so wild and complex. How did you prepare for that, did you have any reference?
_______________
Shannon and I talked a lot about a film called "Mommy" by Xavier Dolan, of whom I'm a big fan of, and we talked about the comparison between those characters; the actor Michael Pitt has been a reference, too, the adriftness of those types of characters that he would play, especially back in the 90s. In preparation, I did a lot of work on just watching similar movies, like "My Own Private Idaho," films with very enigmatic, lost characters. I also kept a video diary: every night we would do things related to our characters, like Eliza [Scanlen] would go home and do videos of her dancing, to try and feel the character spiritually.
Was there room for improvisation? 
_______________
Yes, there was! Shannon is a "one-take" director, you do one thing and she goes "Good, we've done that! Don't do that again, let's try something completely new," she's someone who wants to throw out something new every single time, which is my favorite type of directing, it keeps it fresh and present.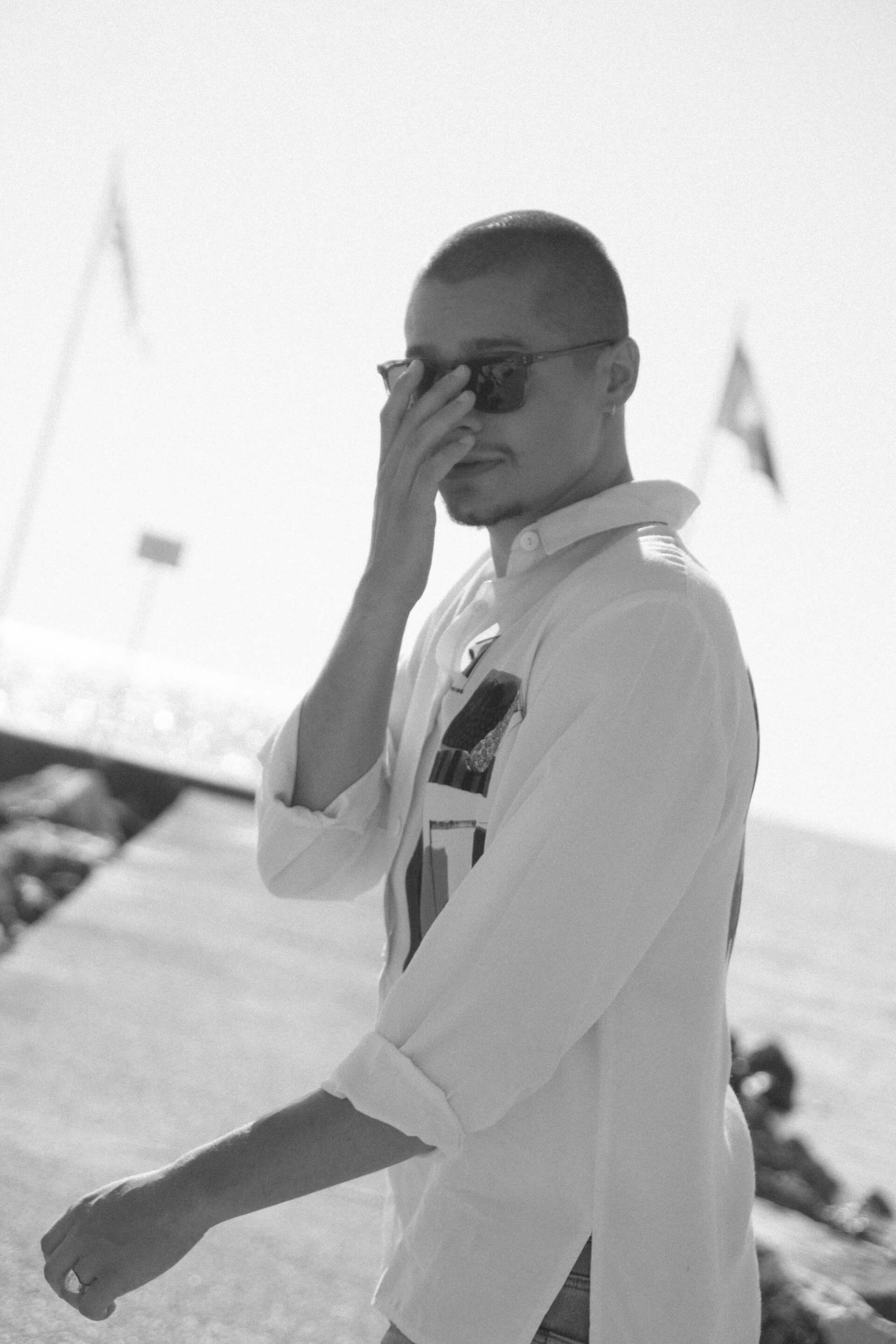 "I also kept a video diary: every night we would do things related to our characters."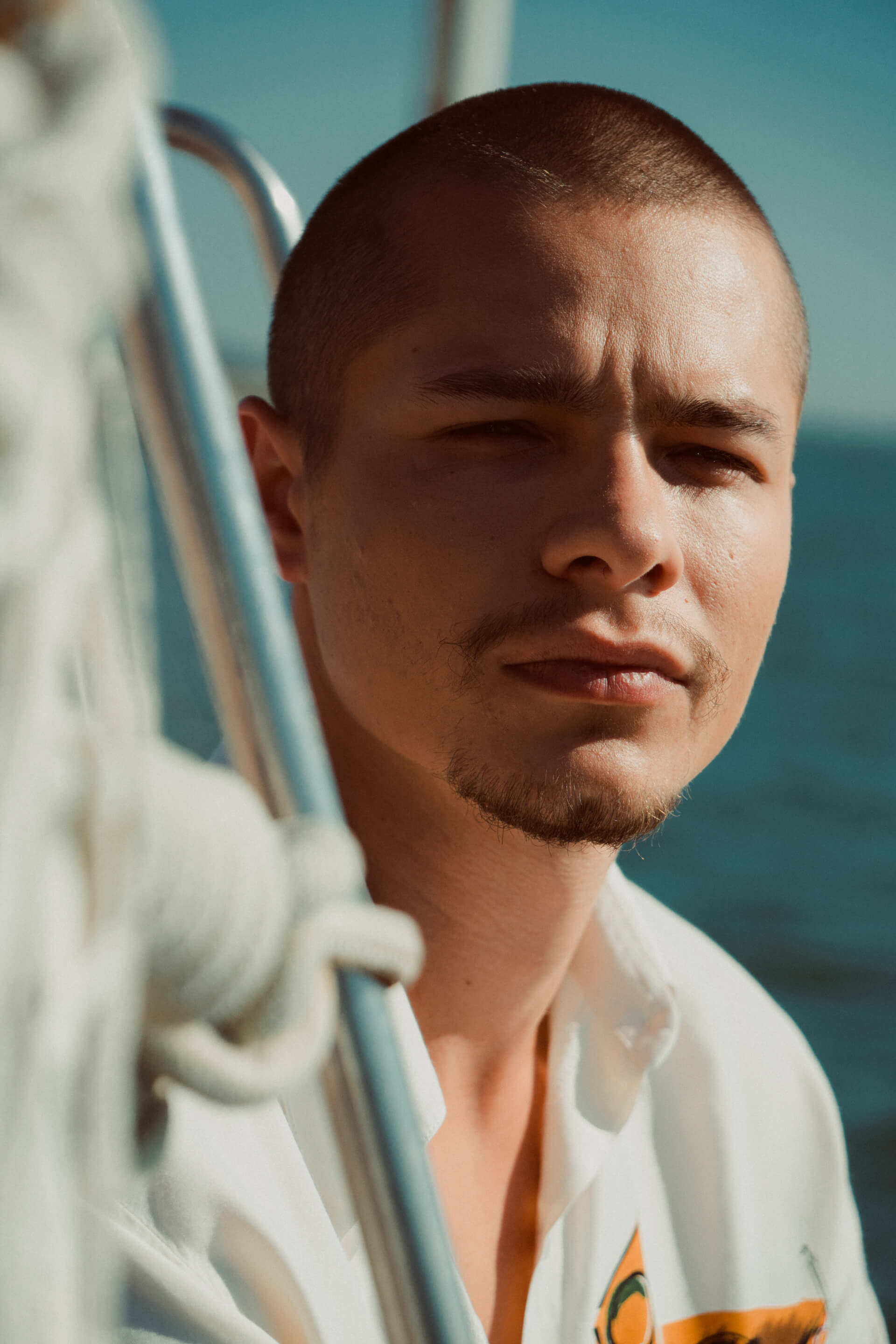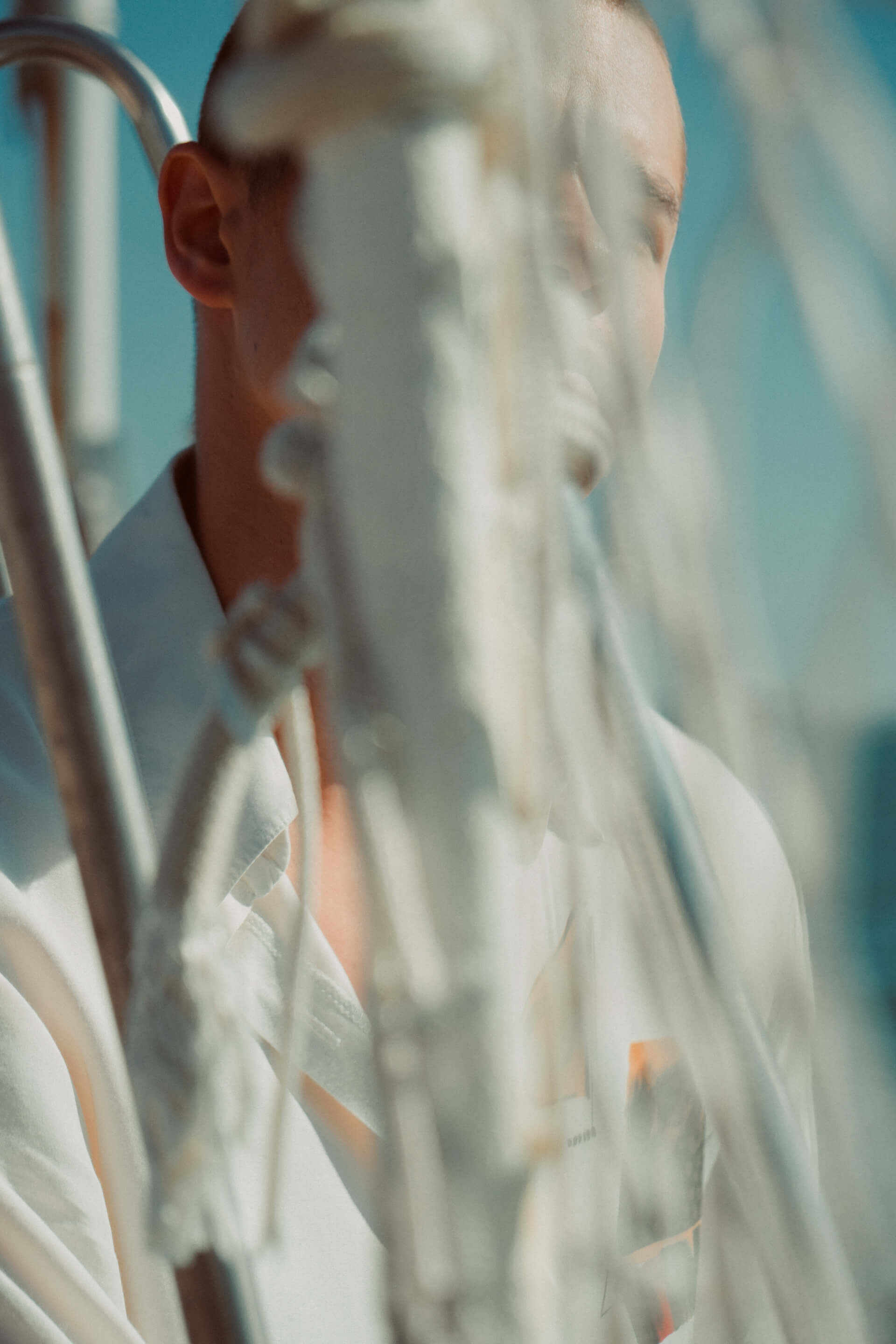 What was the most difficult scene for you to shoot? Maybe I know the answer…
______________
Yeah, I think you would know the answer [laughs]. That was the most terrifying scene, the "pillow scene," which sounds much softer than what it actually is [laughs]. That was terrifying, because it was me and Eliza trying to figure out exactly how to pitch that scene, because we didn't want to make it too melodramatic, or go too far with it, but then it turned out to be simpler than what we thought, in a weird way, it almost turned out to be the easiest scene to film.
Both Moses and Milla are sick, but in two different ways, and the beauty of the movie is that we always have their two points of view. How did you work on that with Shannon?
______________
I don't think we've ever worked directly on those points, it was always more of a work on the emotionality and the dynamic between us that was going on in the scene of the day. I think it was more of a Shannon's thing to work out exactly what that balance was, but I think you're right, they're both very sick. We've tried to be a little ambiguous about what stuff Moses was on, what drugs he was taking, but he was a drug addict, and that was obvious.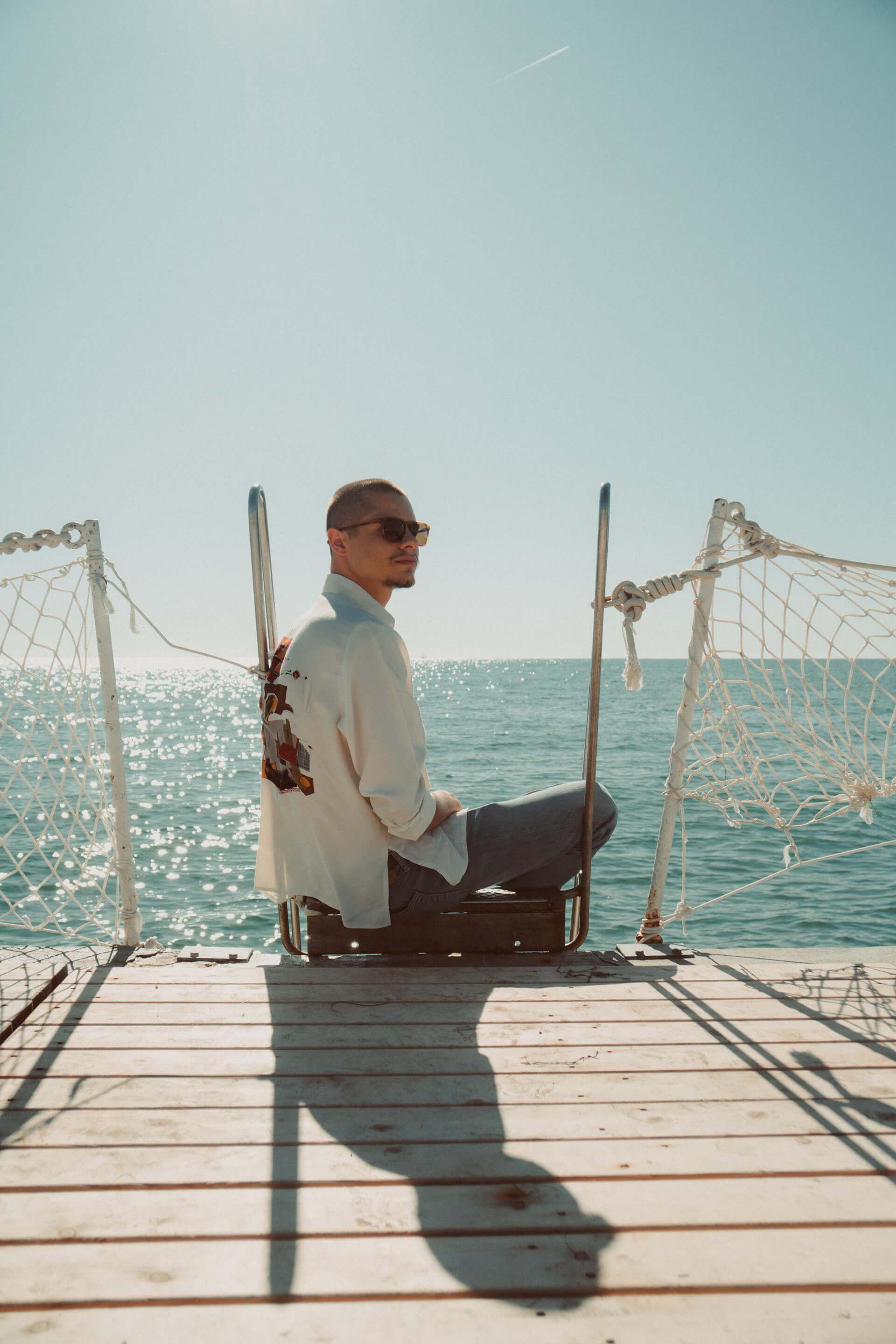 "…we didn't want to make it too melodramatic, or go too far with it".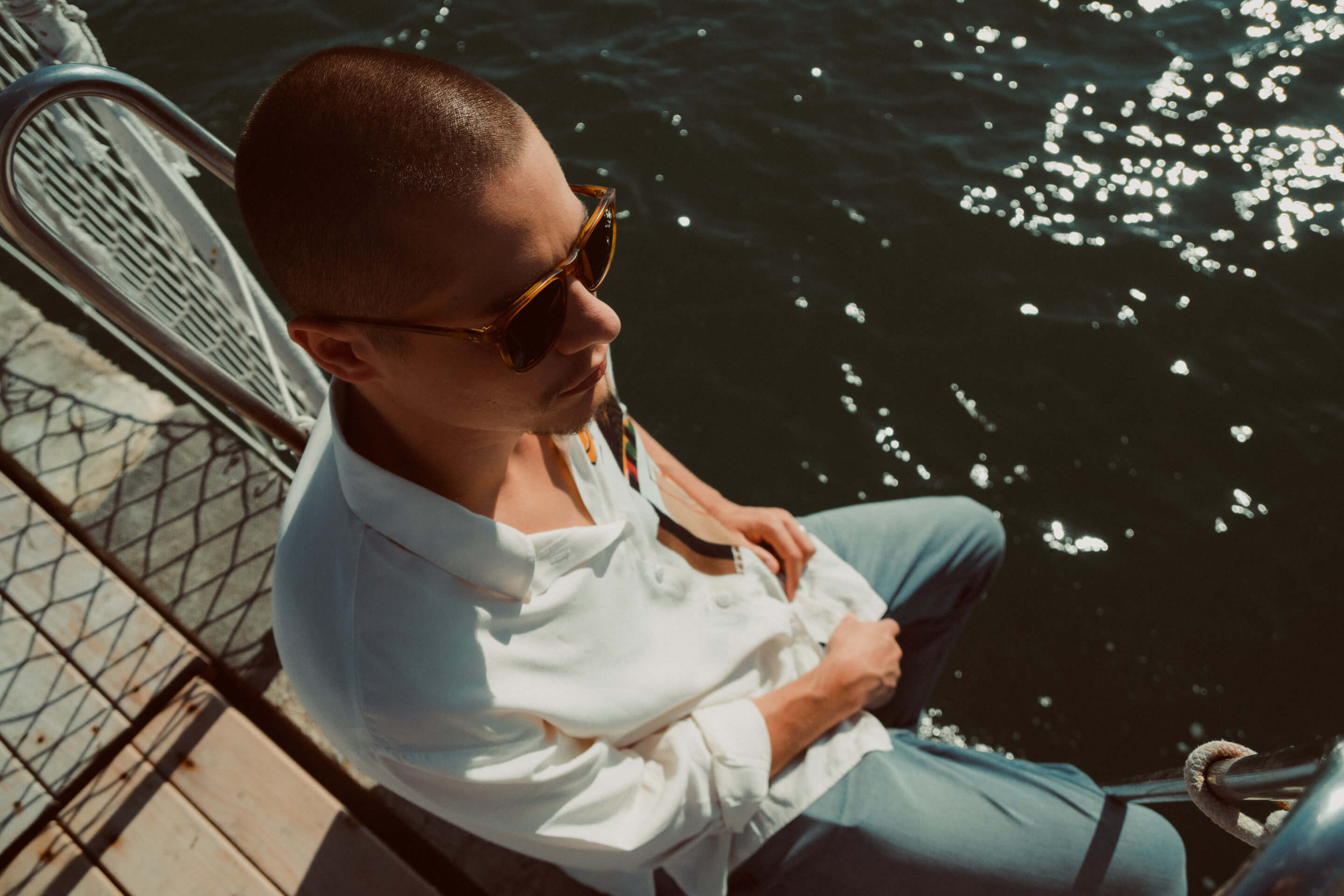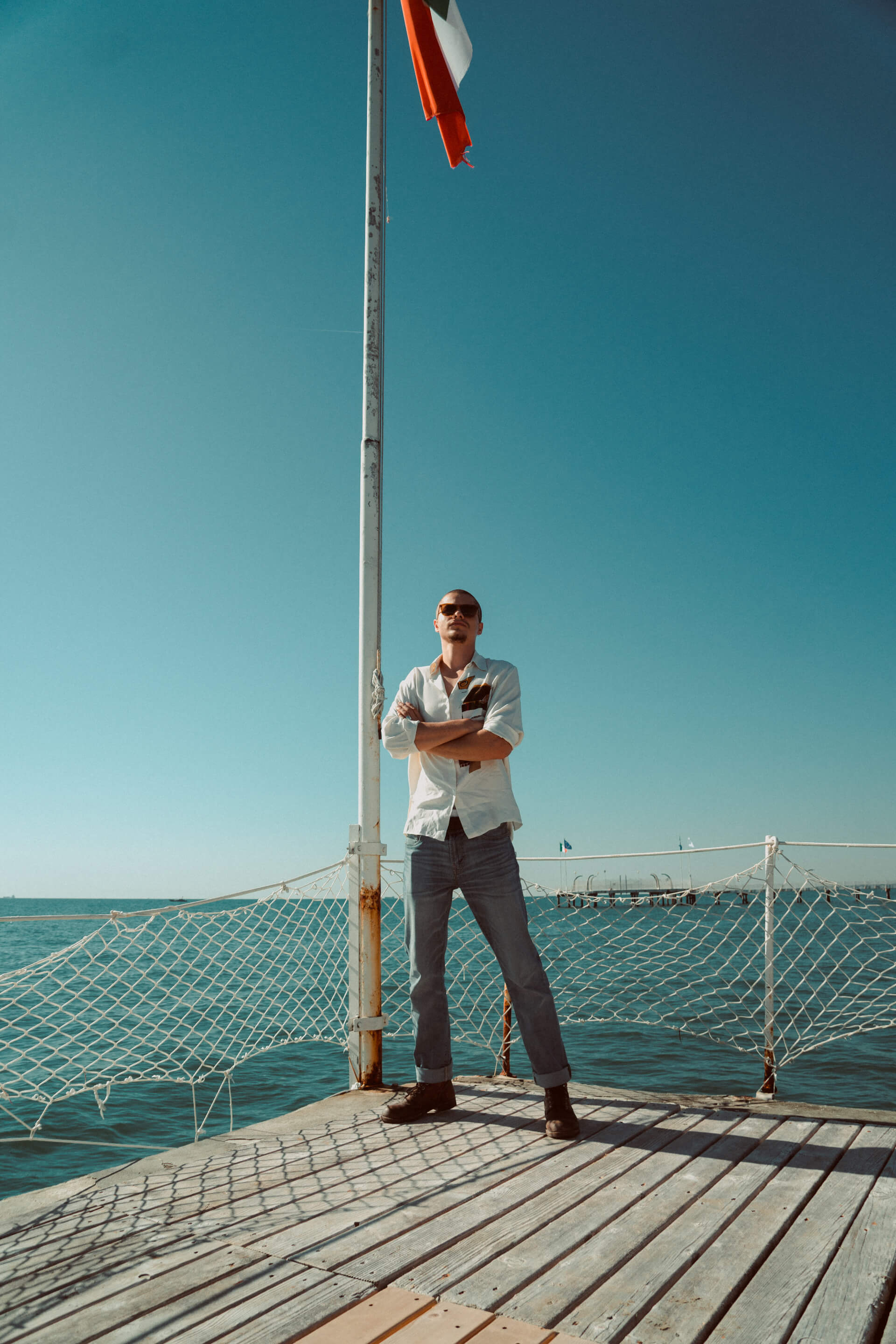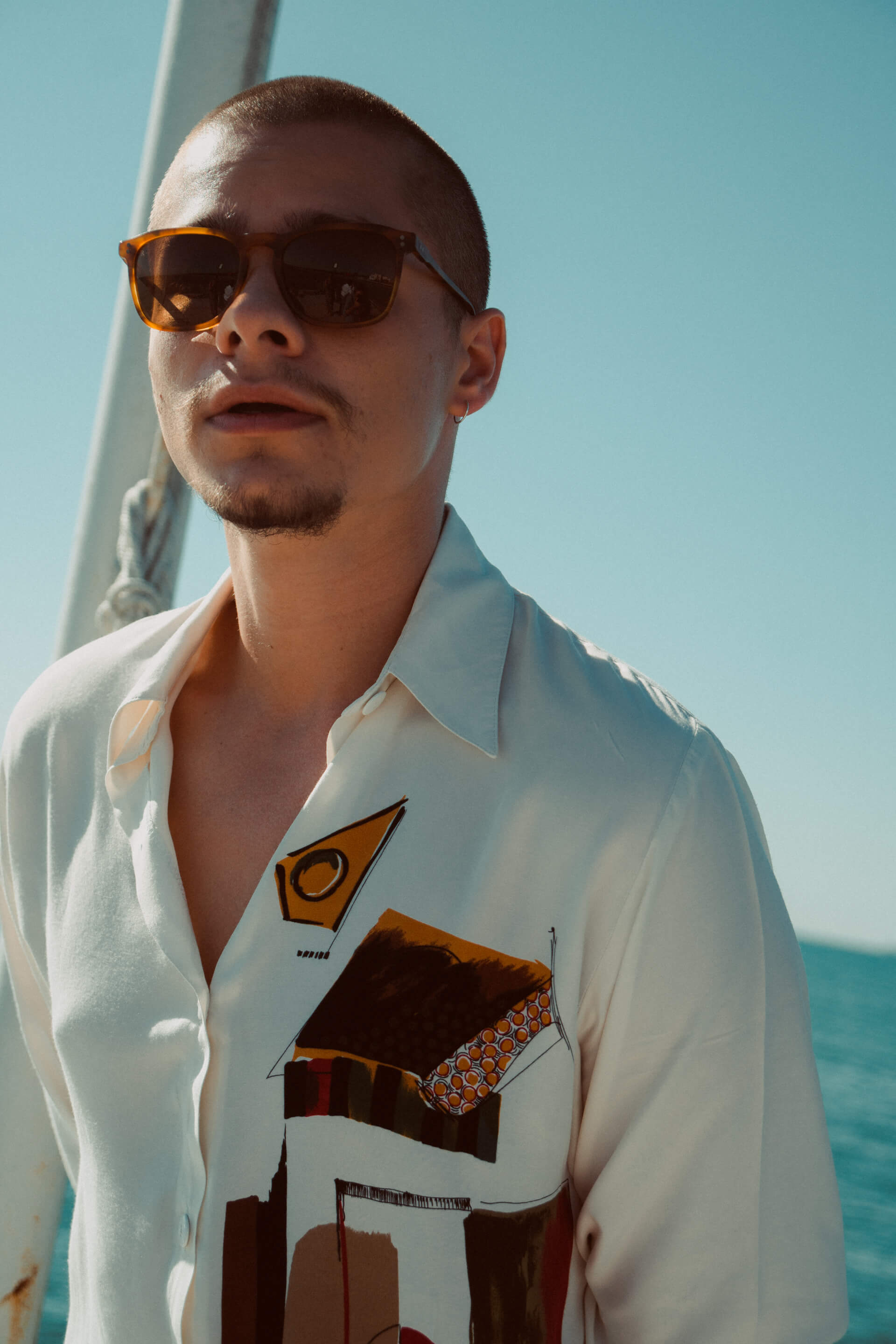 Did you know more than what we know about Moses' family?
_______________
Well, yeah, me and Shannon sat down and worked out the back story, for my benefit: we talked about what happened to the dad and what the relationship was, how long ago Moses left and became a couch-surfing nomad; we worked out that it was four years prior Moses had left, and his dad had disappeared when he was a kid and he had probably seen him a few times.
The movie is divided into little chapters: what's the one that you prefer?
_______________
What's the title of the one where we're all at dinner together? I think it was "Everyone was there," anyway that's my favorite because all the characters get together and are happy and everyone is, to an extent, in front of their problems, in the face of Milla's death.
How would you describe your character with one word?
_______________
The word I'd use to describe Moses is "hard."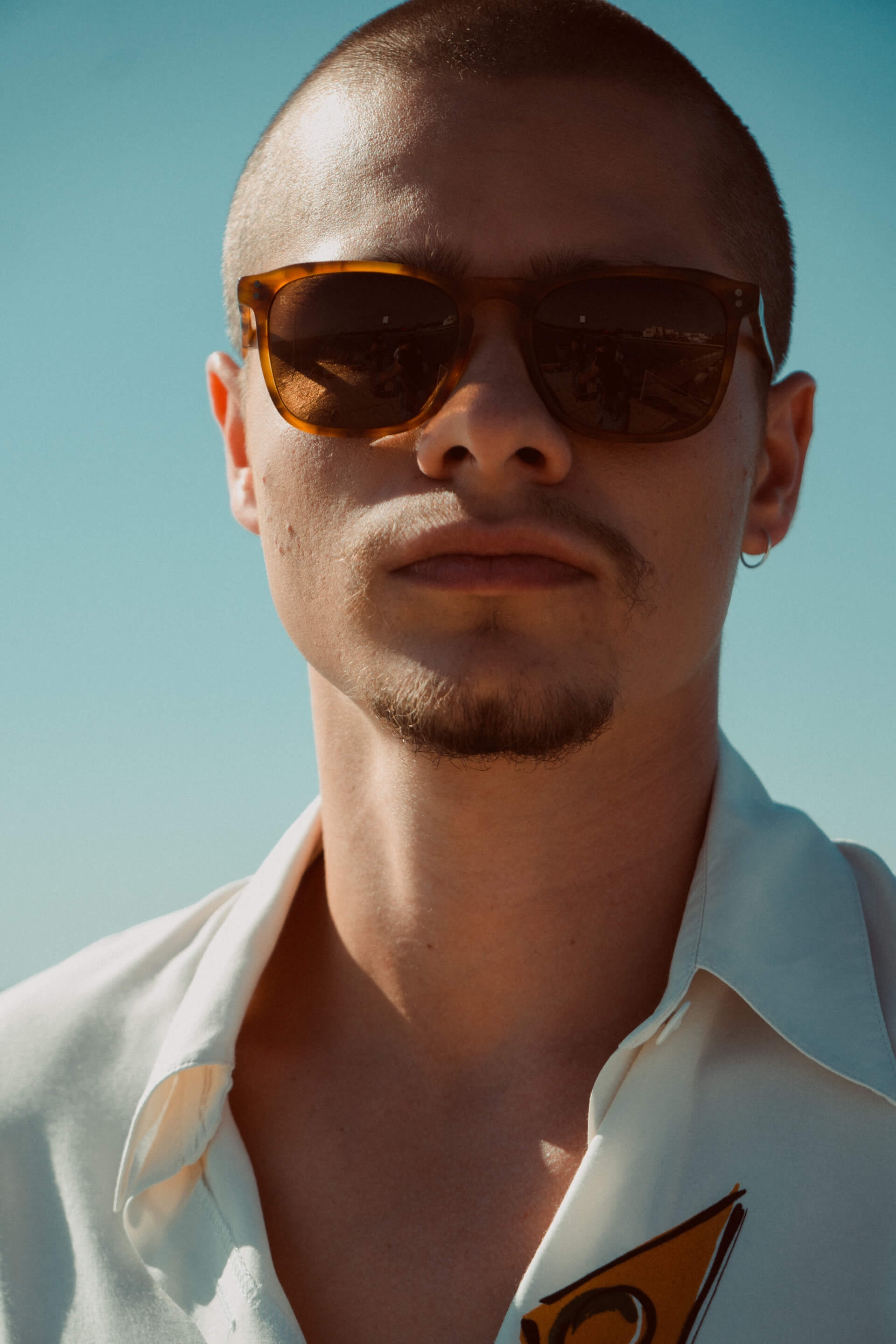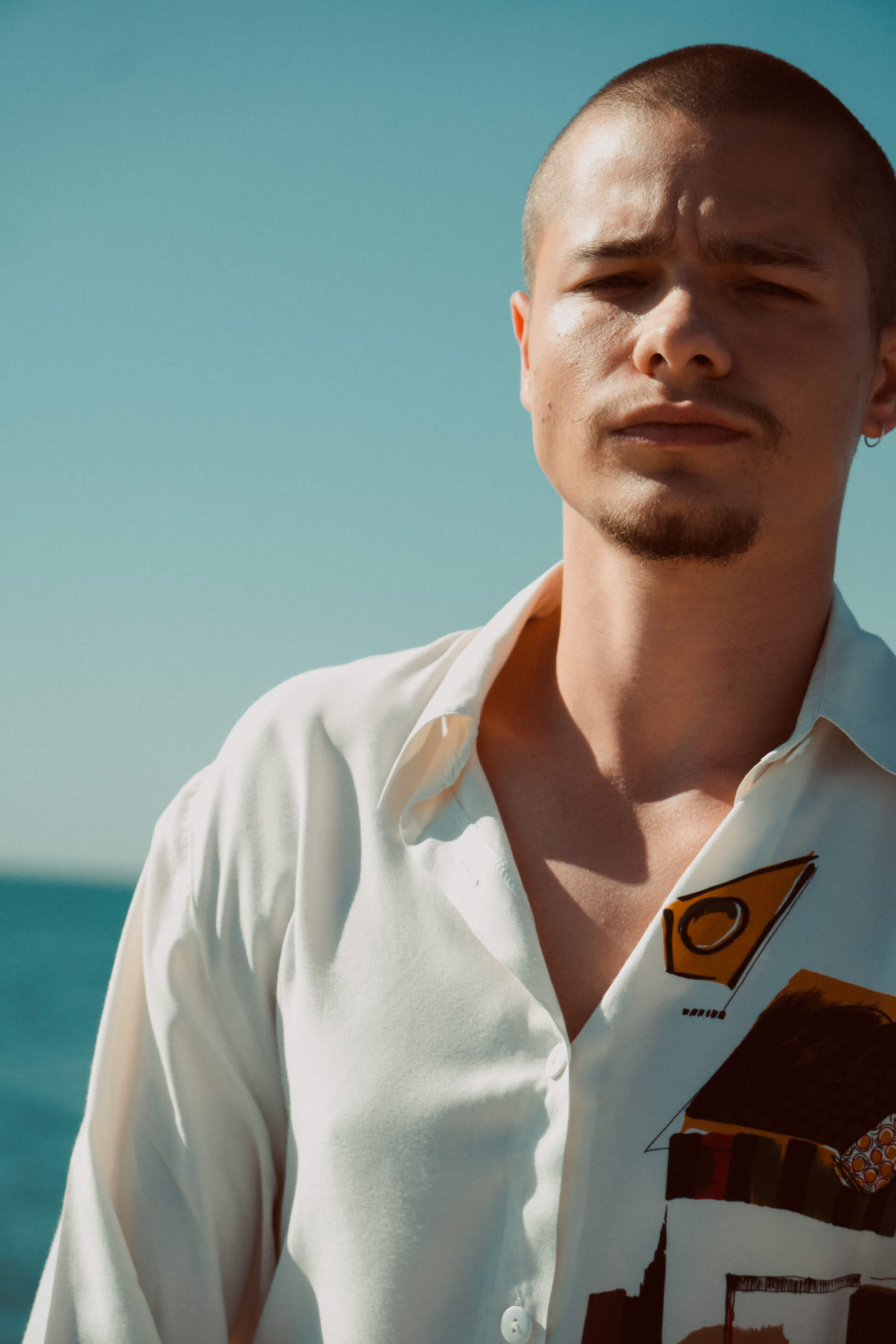 "The word I'd use to describe Moses is hard."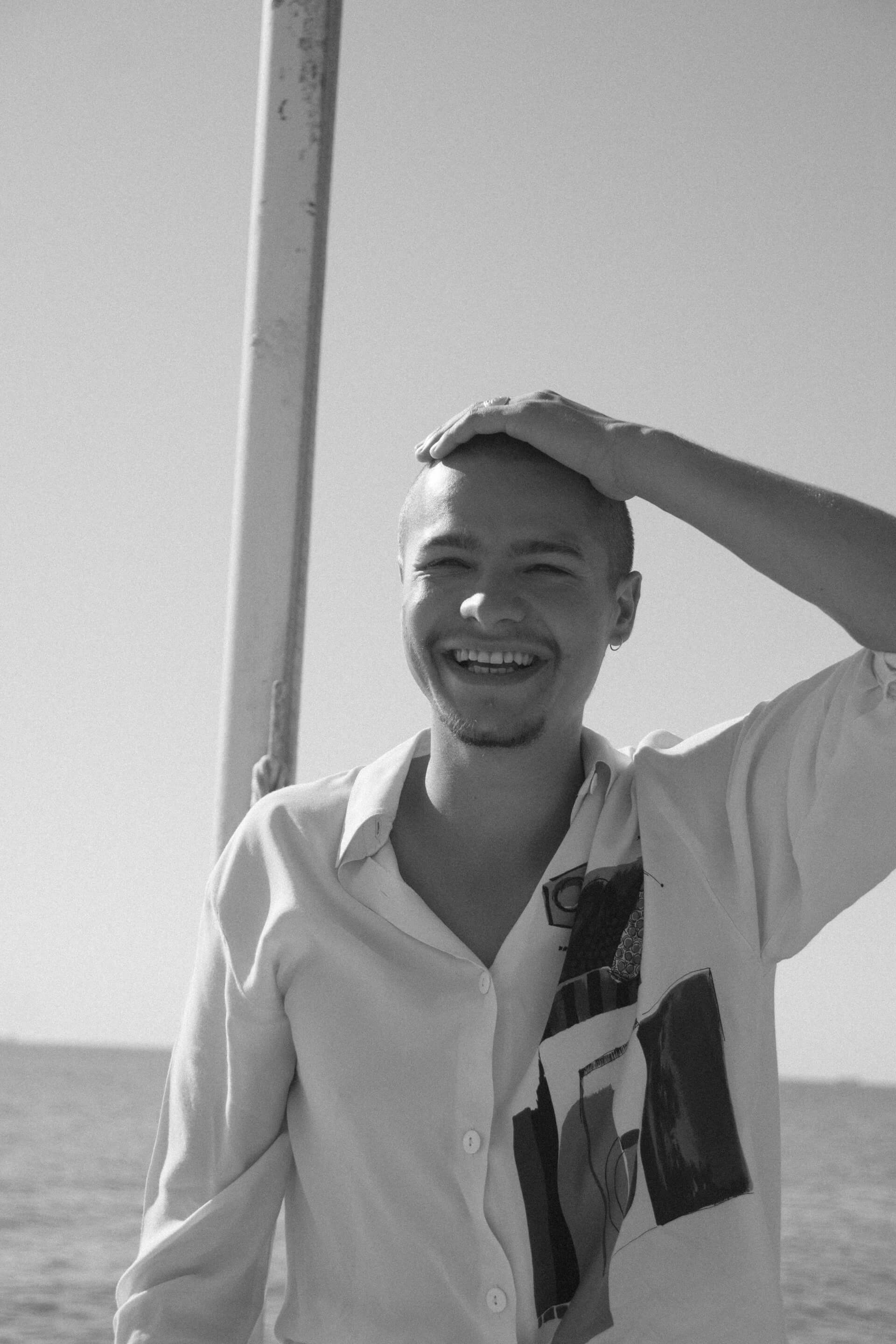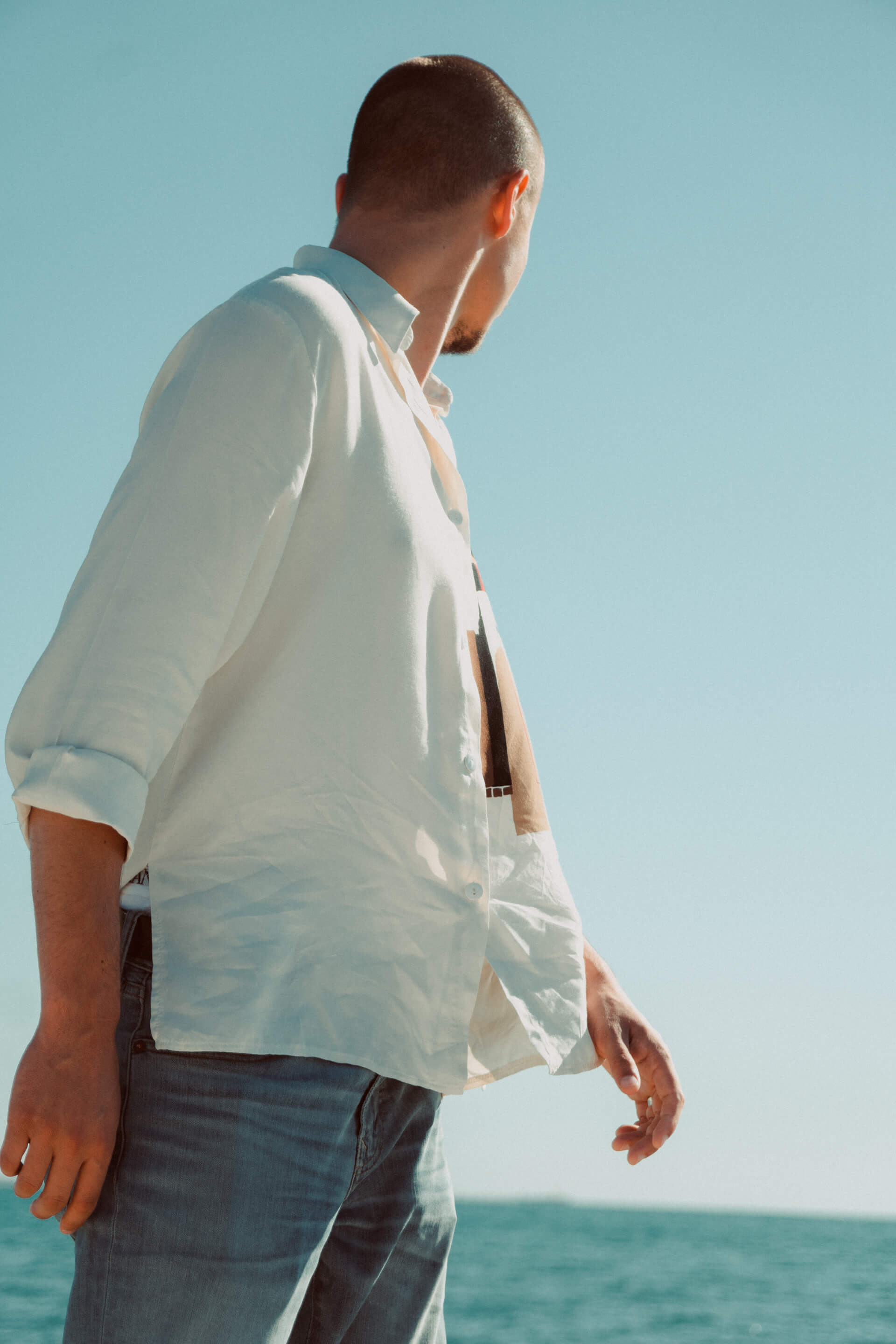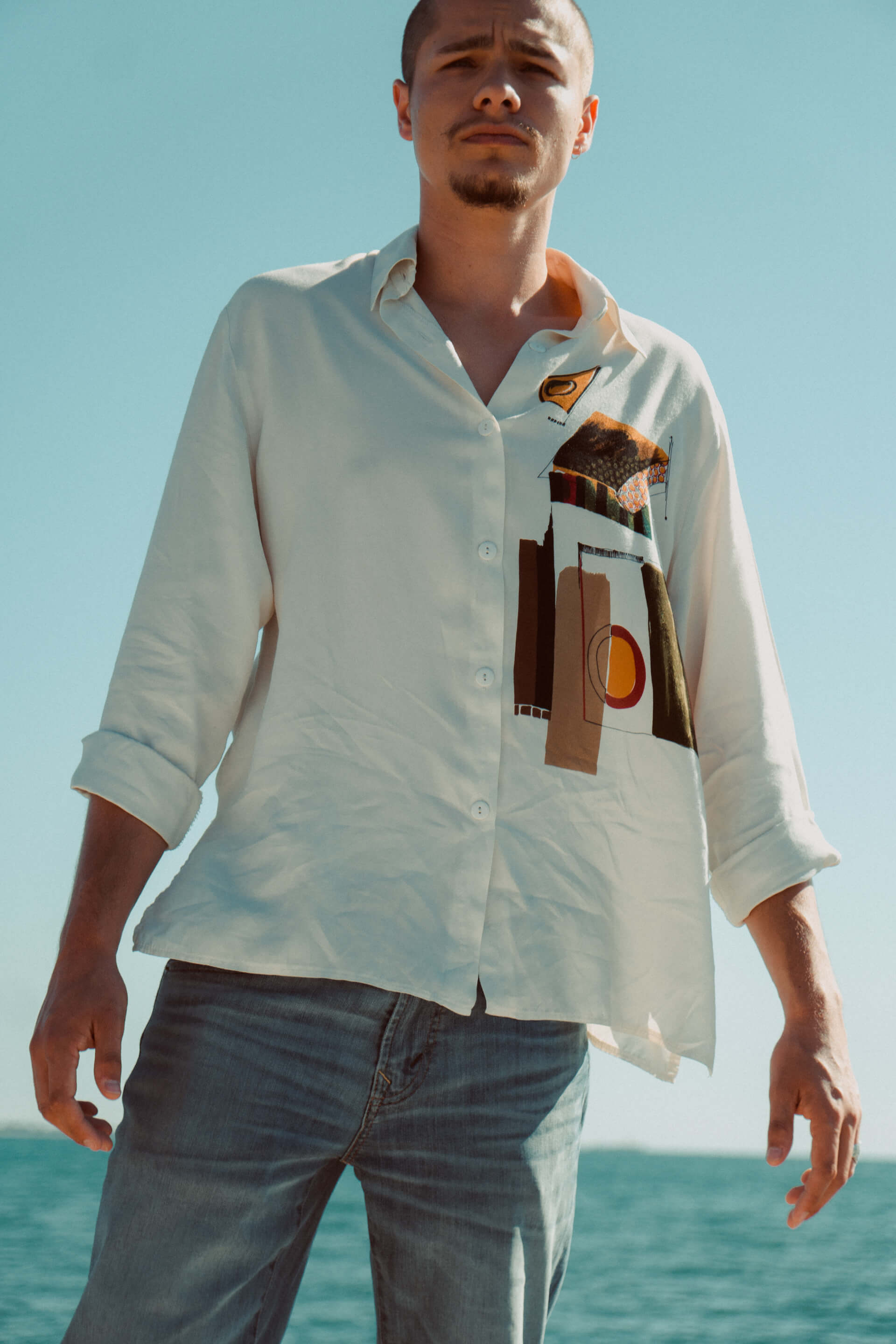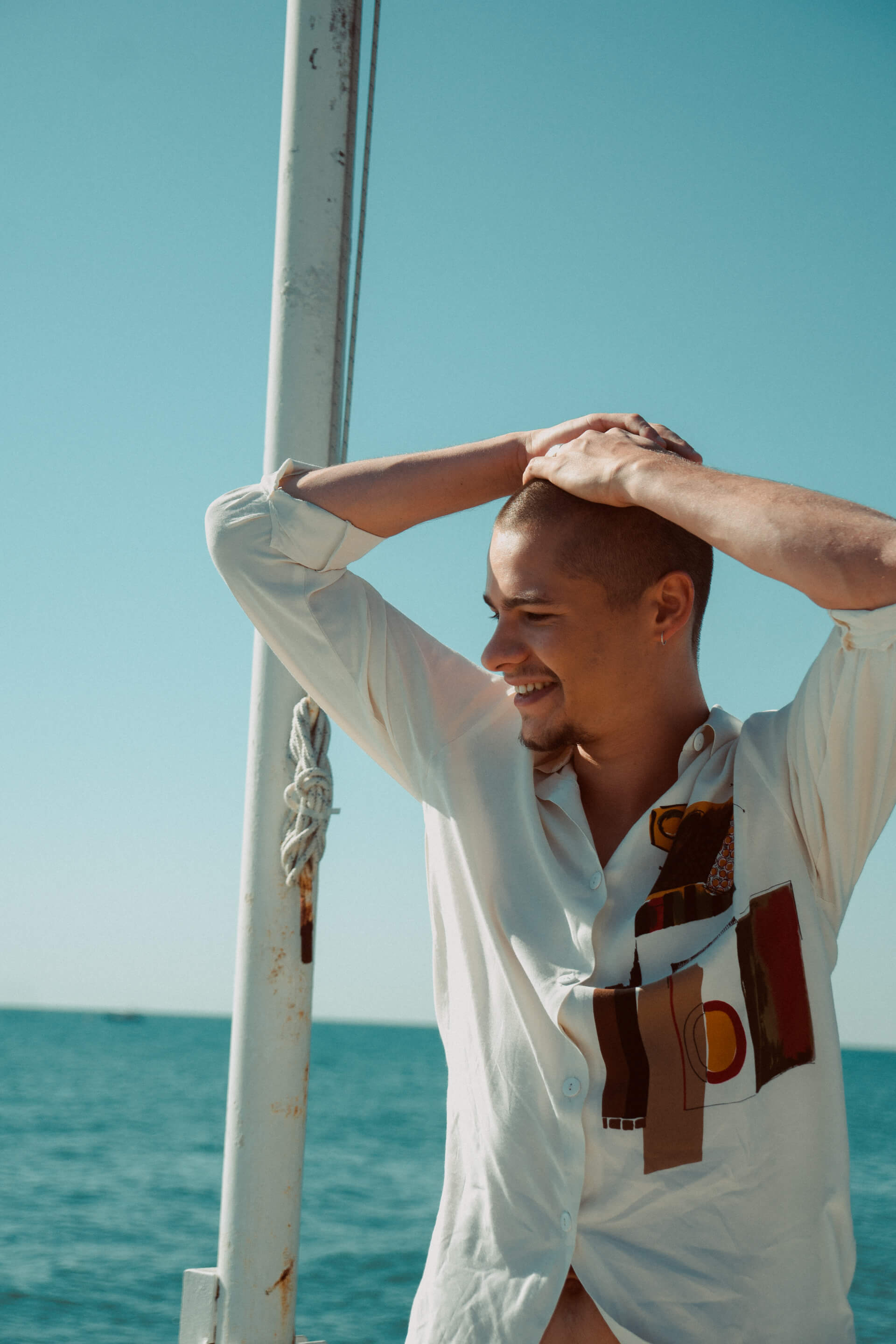 The movie is about death, love, illness, drugs, which are not easy topics. Did the film change something in your mind, or in your perspective?
_______________
Yes, I think so. One of the main things on Moses' journey is that he's living this lifestyle of deflection and avoidance and he's very good at that; he would avoid anything that would stop him in his tracks and God forbid if someone gets too close to him. I think he's so good at avoiding everything right up until the point Milla asks him to be there for her; even the pillow scene itself, I think, is the moment where Milla is asking him to be an adult, to be a man and take on some responsibility, but it's also the biggest responsibility you can pick up and carry and that was the thing that I got from it, personally.
I've related very much to that character in the sense that I've always found it easier to be a drifter rather than picking up responsibilities for something. And this was part of my transition from being a kid to becoming an adult when you start up into your twenties and start really understanding the responsibility and start carrying the load, whatever that means.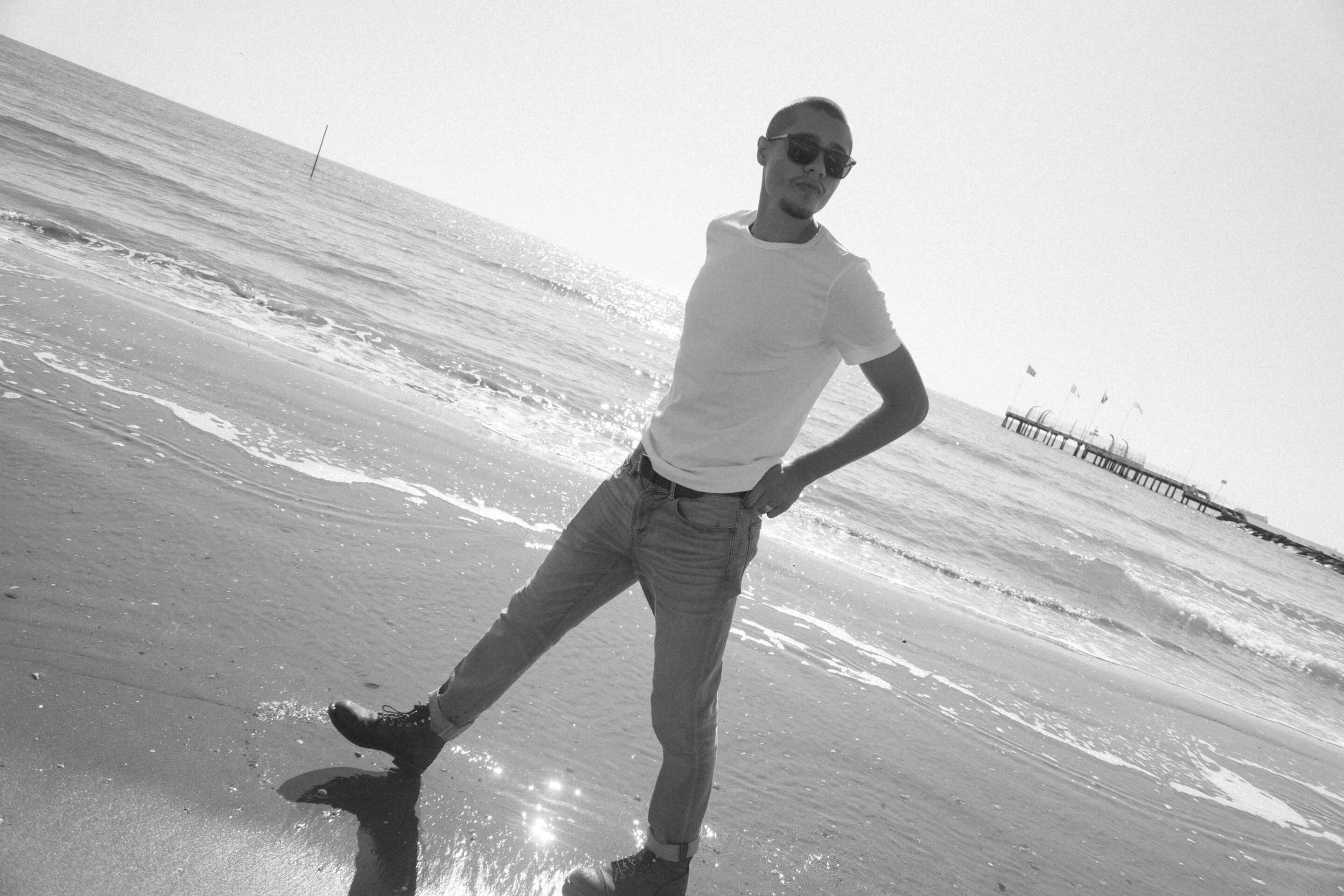 "I think he's so good at avoiding everything right up until the point Milla asks him to be there for her."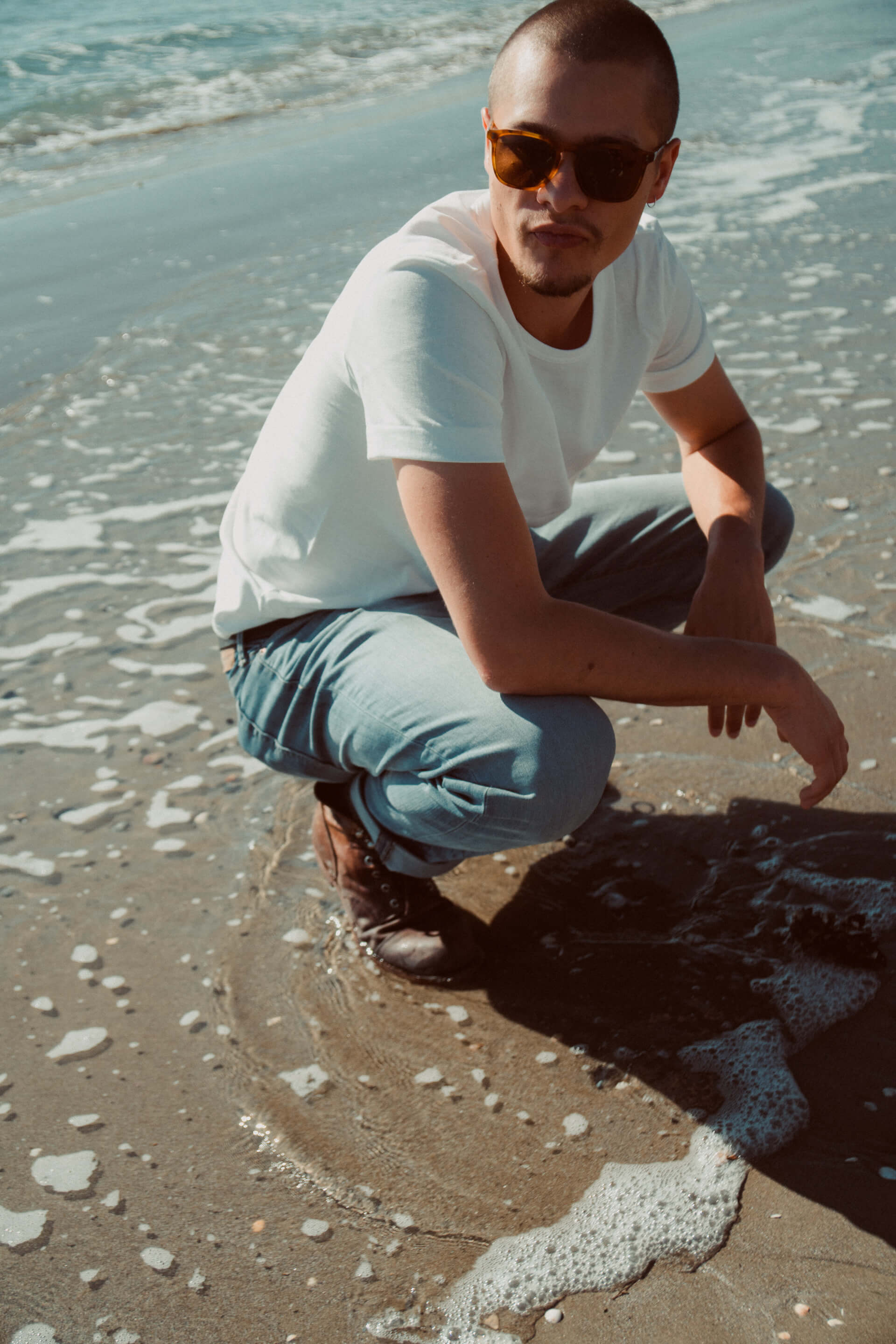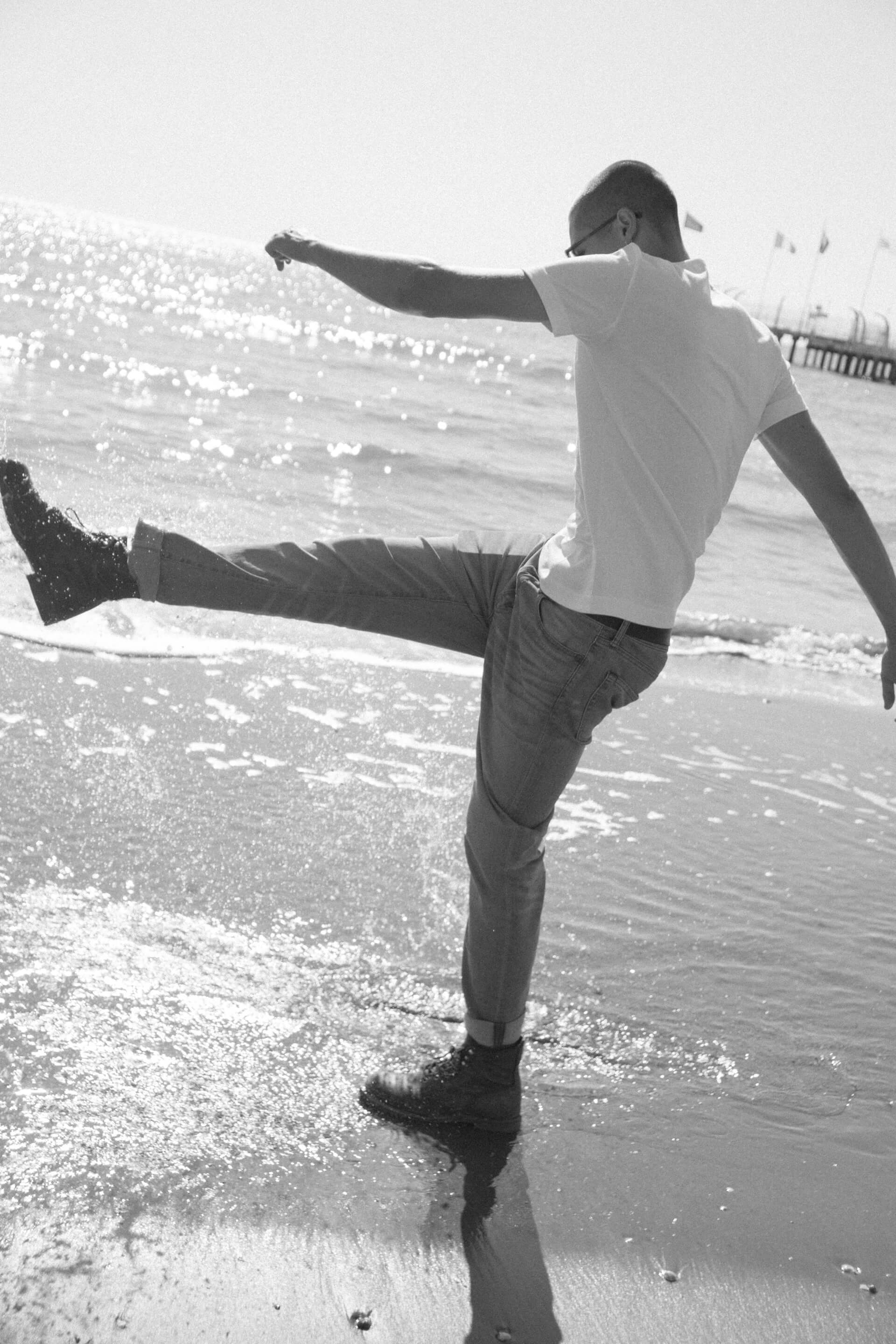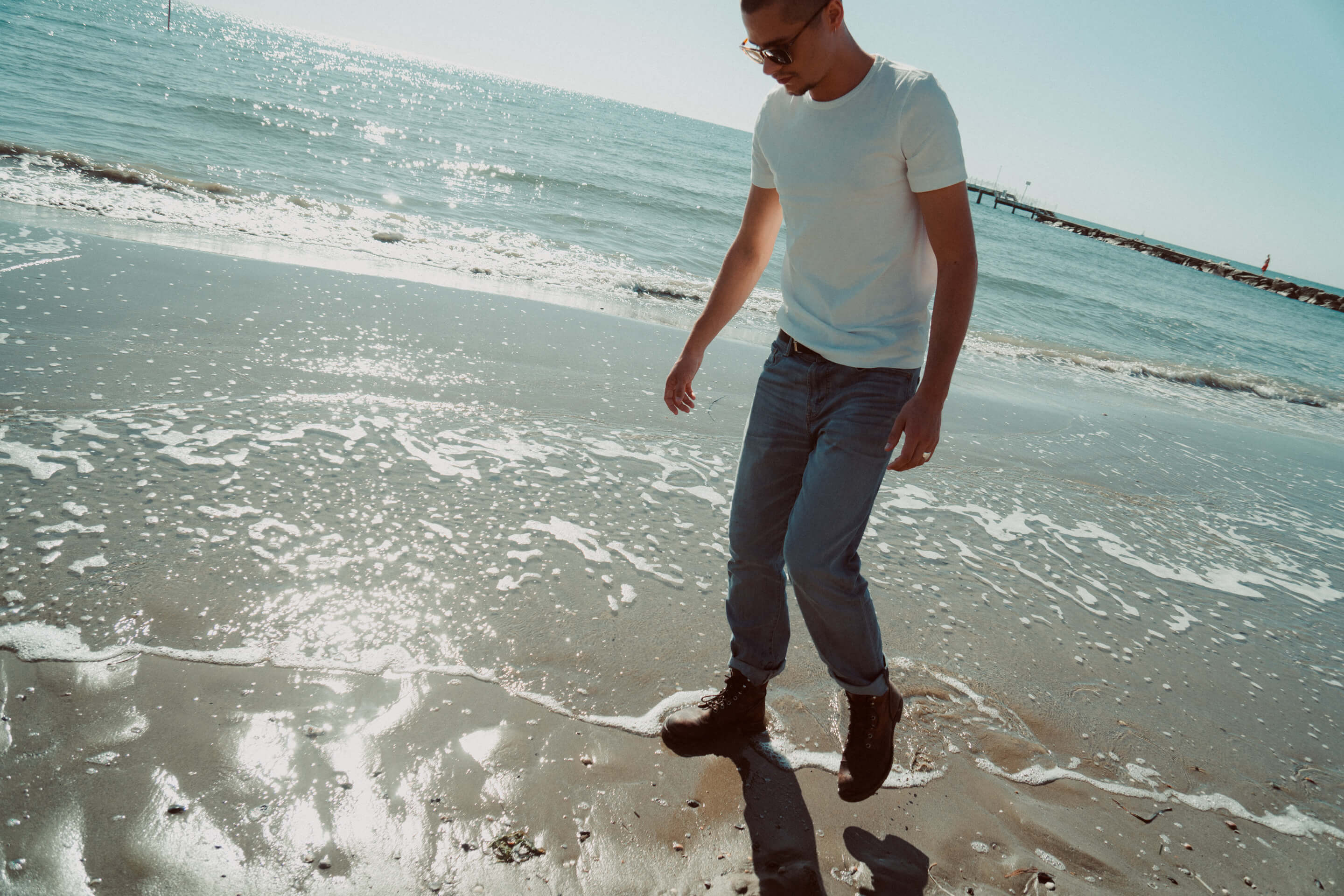 If I'm not wrong, you are passionate about photography as well, do you think observation is the key to the world and your work?
_______________
Yes, I think so. I've always wanted to direct, since I was a kid, so even when I'm acting I'm trying to learn as much as possible about the behind the camera and the camera itself and in all the jobs I've been on, I've tried to make really great friends with the cinematographer and ask as many questions as possible, so I really love that world.
Do you write, as well?
_______________
I've started writing quite a lot this year, so I'm hoping to write and direct something soon, possibly a short film. Eliza's gone ahead, she's going to direct a short film, and I would love to do something like that, too.
What's your favorite movie of all time?
_______________
"Paris, Texas" by Wim Wenders, it's really good, I love that film.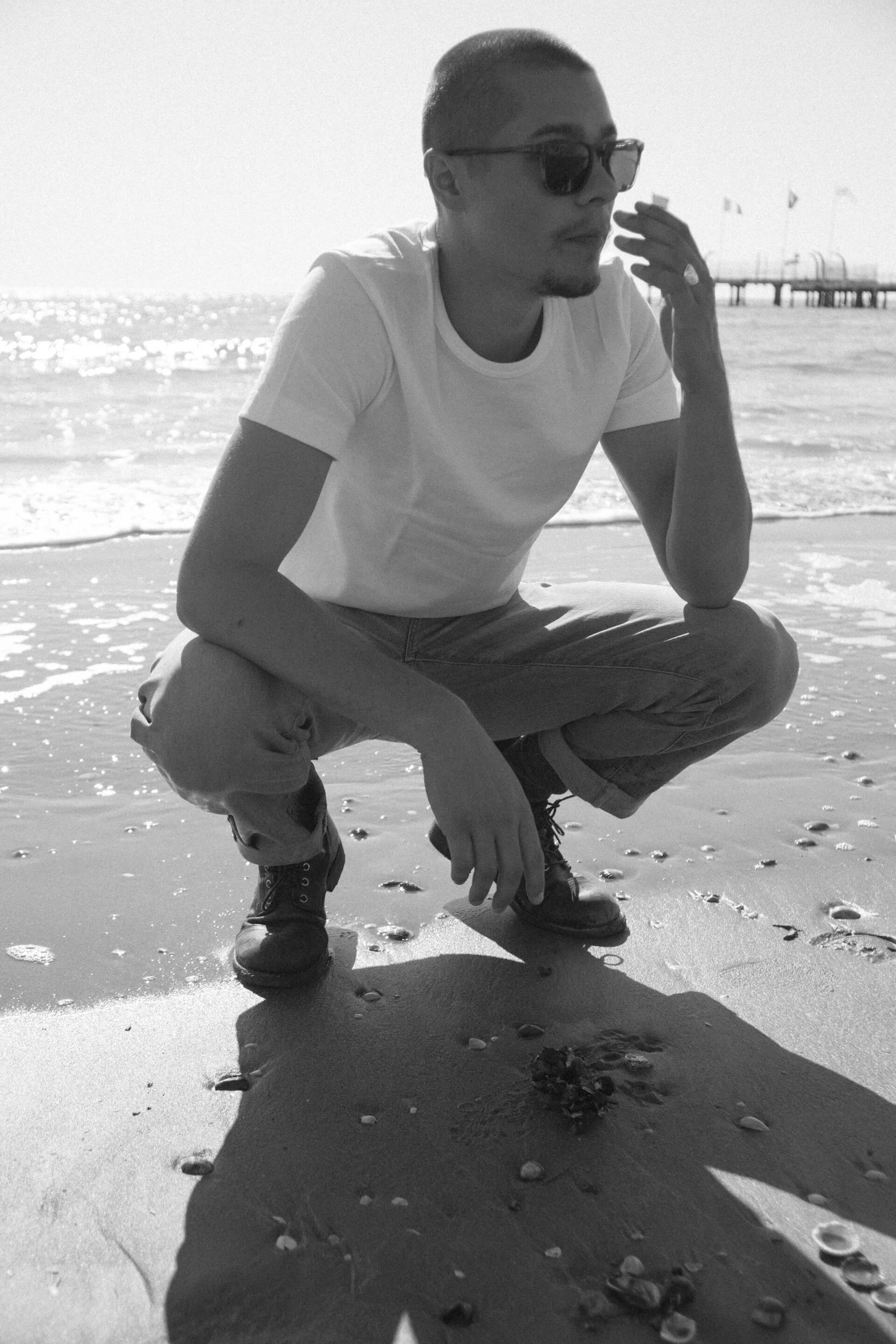 What's the book you are reading right now?
_______________
"A Little Life," I'm quite a way in, so far it's been astounding, it's about these four friends living in New York and about how they grow up through their lives, how their friendships diverge and it's quite shocking.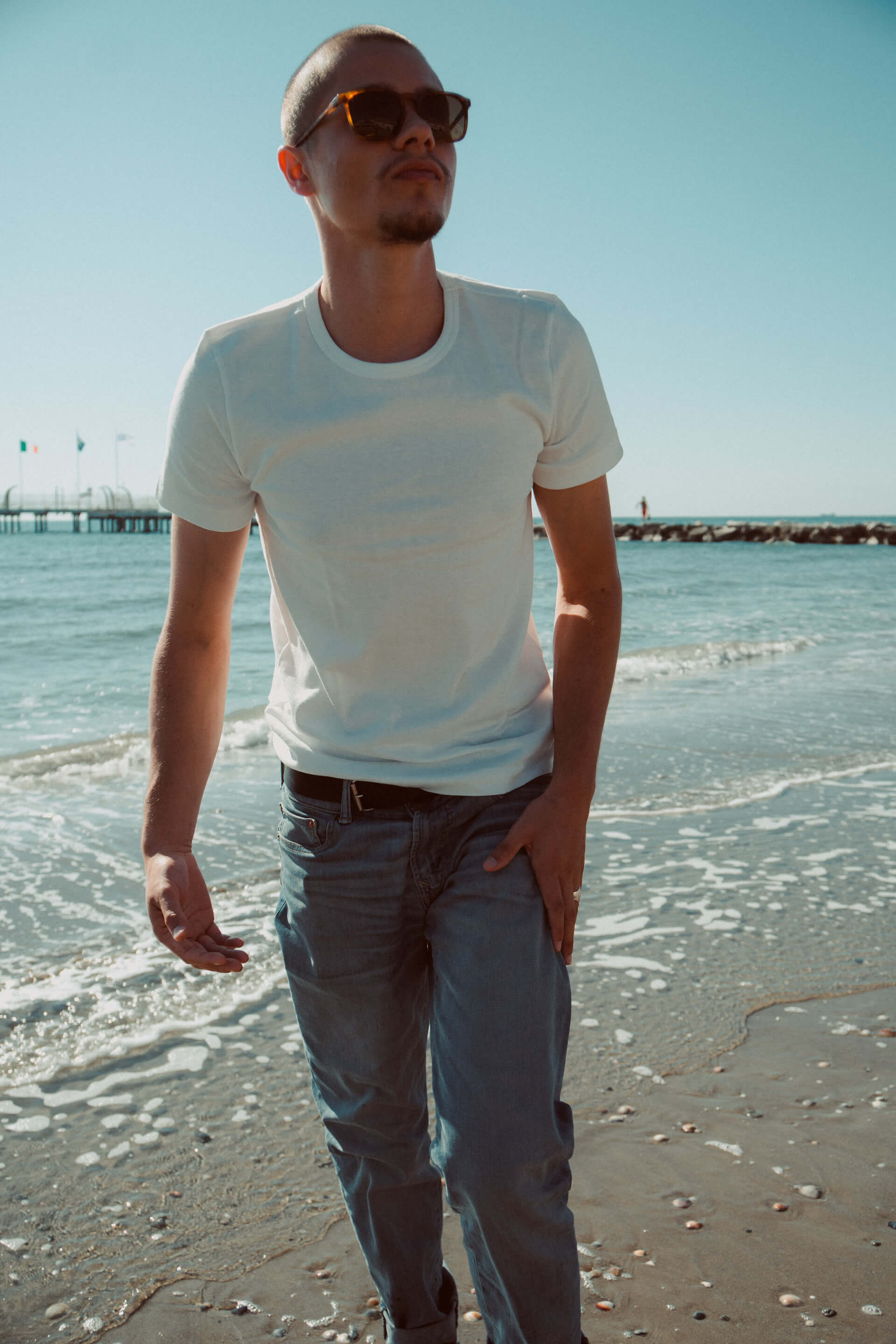 Are you living in Australia or the US right now?
________________
Right now, I've been living in Los Angeles, for like three months, but I will probably do the nomad thing and pick up my bags and adrift somewhere else, but for now, I'm living there.
What's the superpower you would like to have?
________________
Being able to fly, I guess.
An epic fail on the job?
________________
I've had loads of them! Like when you can't get a scene, and the other person's done their coverage and then they go over to me and I'm like "I just can't get it today." When we were filming the scene where I come into the kitchen and I steal all the stuff, there was this sort of big nail sticking out the wall, that I was trying to miss every time, and every time I would walk past and Milla's mom would check my hands and I'd drop the knife and turn around, I cut my shoulder on the nail, which is more an injury than an epic fail…
What's your next project?
________________
The second season of "The Society" that I think we'll shoot in February, next year, but apart from that, I think I'll just stop for a while and enjoy all this.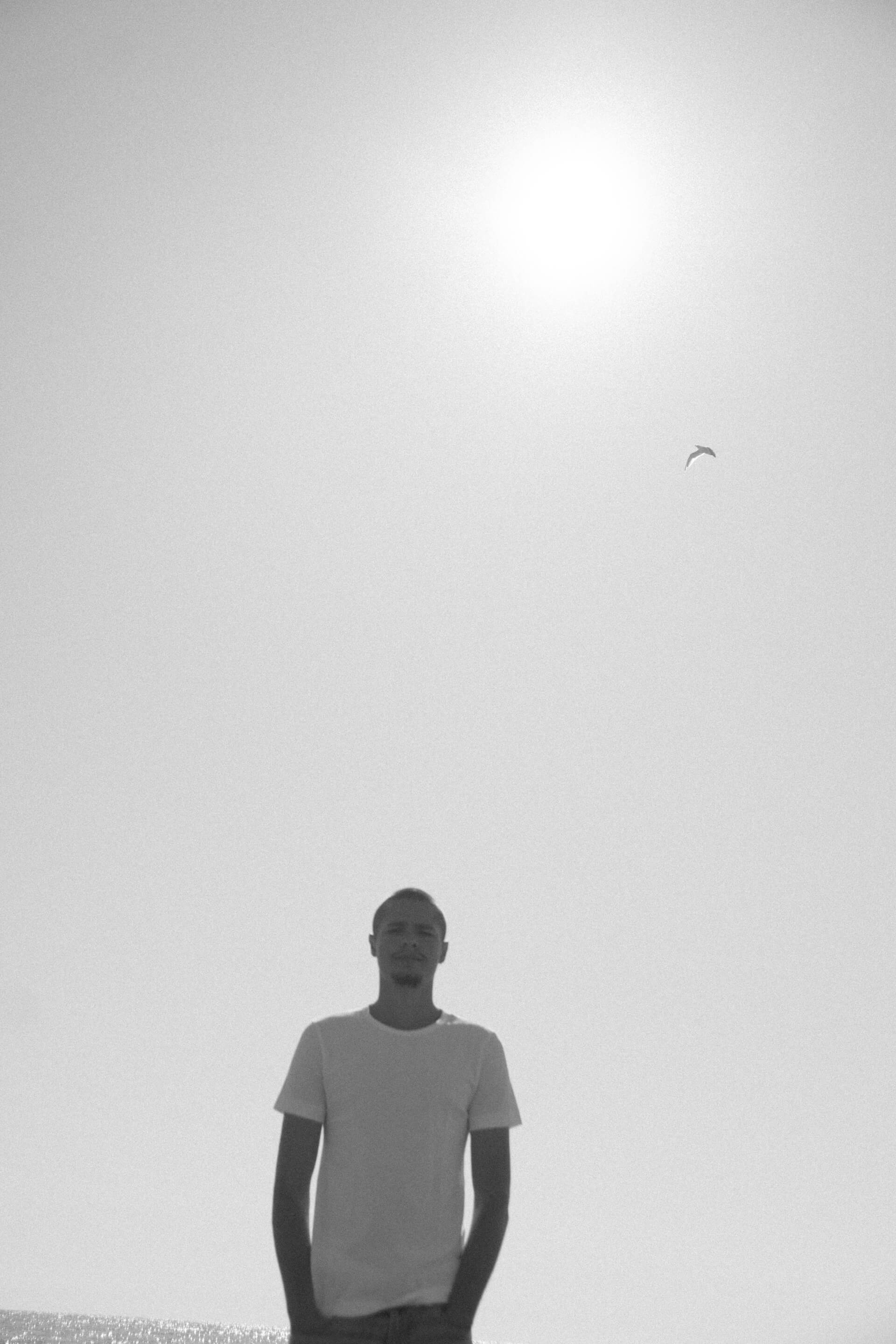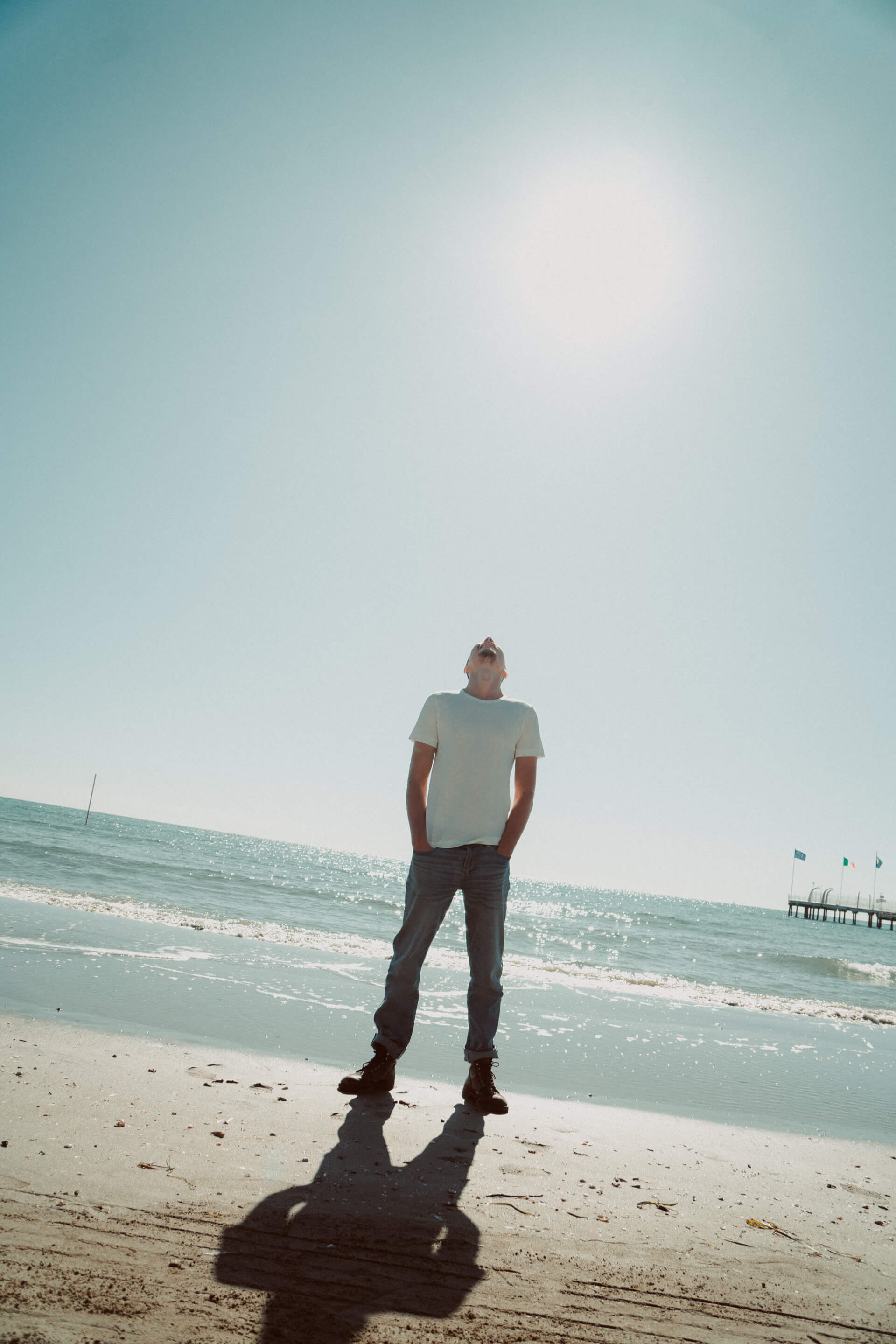 "I think I'll just stop for a while and enjoy all this."