______________
THE SHADOW OF THE WIND – CARLOS RUIZ ZAFÓN
______________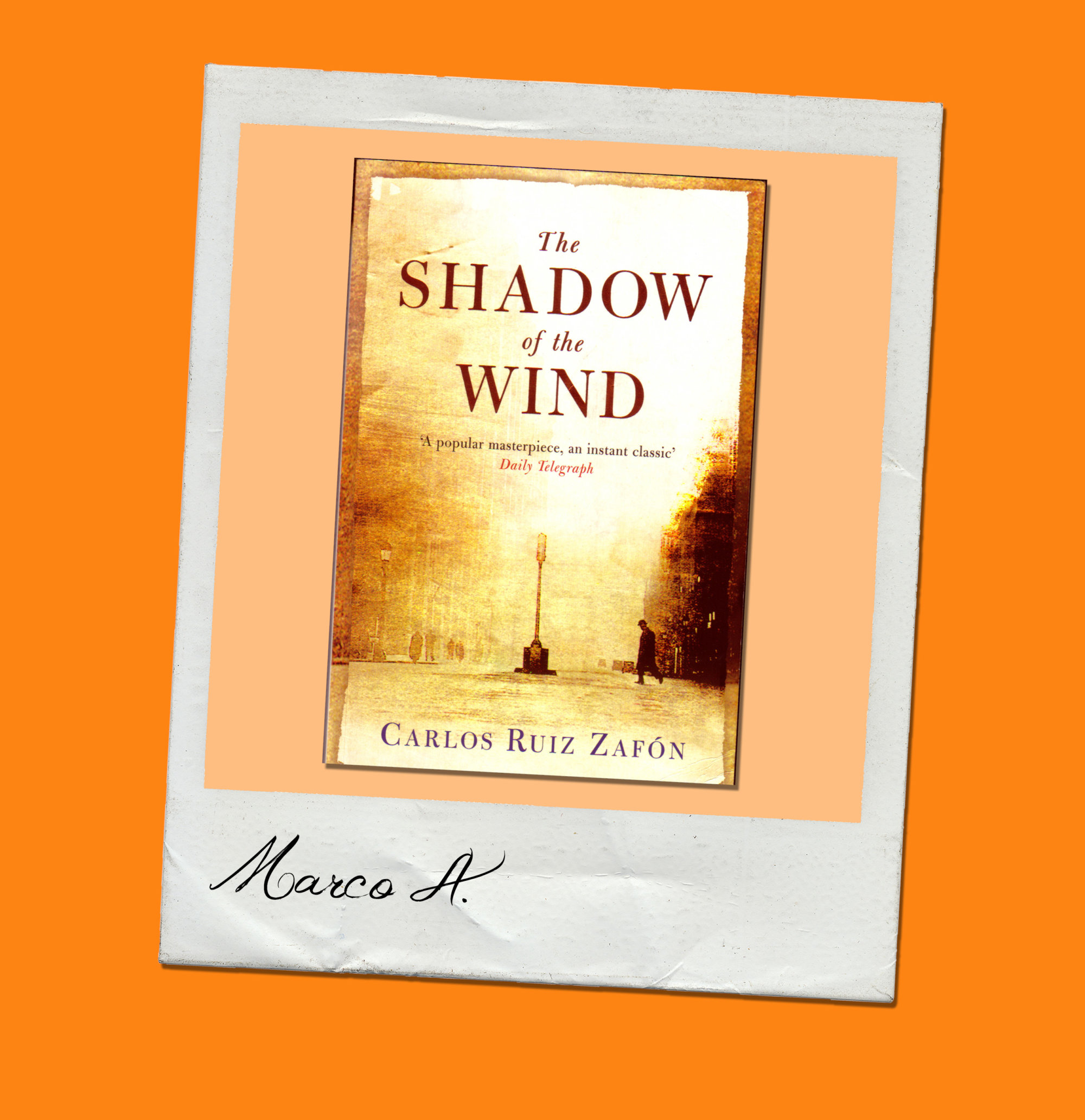 Barcelona, ​​a young sunny and full of life city; this is the Barcelona that we all know, but it's not the one recounted by the author. Zafón takes us into a ghostly city, surrounded by fog and hit by heavy rain. The year is 1945, Daniel, an eleven-year-old child narrates his emotions, his fears and his curiosity. The books, one in particular, are the co-protagonists of the story. We all loved a particular book in our lives, maybe a fairy tale when we were kids or the coming-of-age rebel novels so saturated with love dramas, or those timeless stories that somehow changes our life. Daniel decides to "adopt" one of the books from the cemetery, and will keep it for life.
That book will prove to be a source of mystery and intrigue that will accompany him forever. The mystery surrounding the manuscript and its author, Julián Carax, makes it a compelling and captivating story. We grow-up with Daniel, we live his emotions, and we become part of the parallels that tie the stories. The characters that surround the boy are "structured," a bit like "a good wine," we never manage to capture all their secrets. And this is why we are so caught up and transported by the mystery and the unknown that reigns over the story. And perhaps Zafón's genius lies in making us fall in love with the story, as Daniel loves and preserves the manuscript adopted in the cemetery of books.
_______________
THE GIRL WITH THE LOWER BACK TATOO – AMY SCHUMER
_______________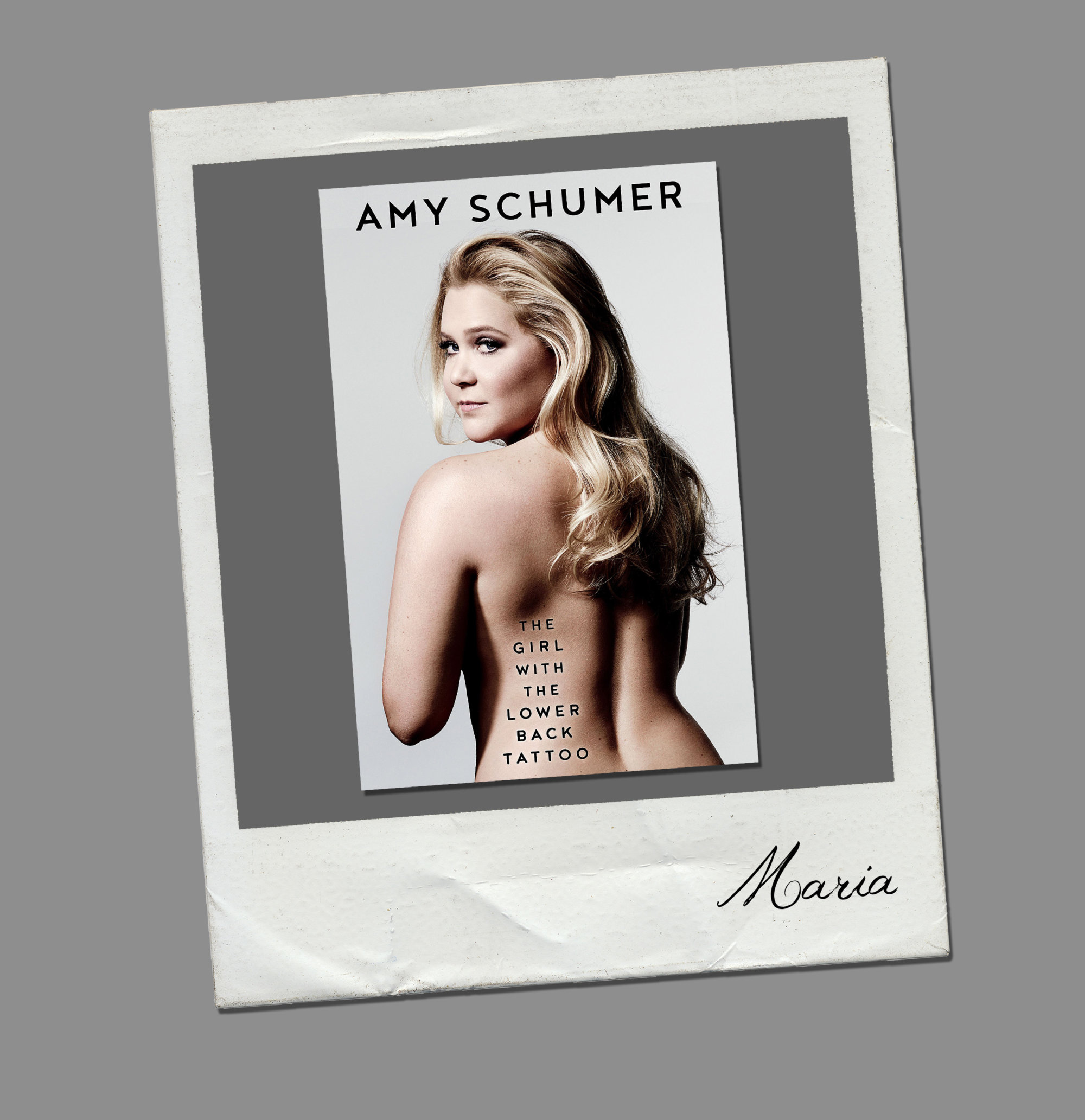 Laughter, tears, "wait what?", and then again laughter, tears and "wait what?" Basically this is what happened while I was reading "The Girl With The Lower Back Tattoo" by Amy Schumer. The fact that she was going to kill us of laughter was a given, have you ever seen one of her acts or her presenting SNL? If it's a yes you know what I mean, if it's no you better watch it, like right now 🙂
When on stage she is not afraid of talking about personal experiences so there is no surprise in finding them in her book/memoir but under the constant laughing and irony lie quite a few "lessons" and inspiring messages that make this book even more worth reading.
Here 6 reasons (but there are definitely more) for reading this book:
 1) You are going to laugh, almost too much. It's one of those books you are afraid to read on the train because you know you won't be able to keep it serious. You are going to think about all the times you've made a fool of yourself and think, "at least I haven't done what she has!"
2) When you have a goal you just have to pursue it, no matter the difficulties or the obstacles. Amy did/has being doing just that, she tells you about how hard it is to make as a stand-up comedian but she never gave up.
3) But sometimes we do have to give up, when we realize that you are "hurting" ourselves, it's not easy but oh well sooner or later we must face it.
4) Relationship with her parents and the fact that at one point you realize they are human too.
5) (Self-)Irony can get you through almost everything.
6) Be always true to yourself, no matter what!
__________
IT – STEPHEN KING
__________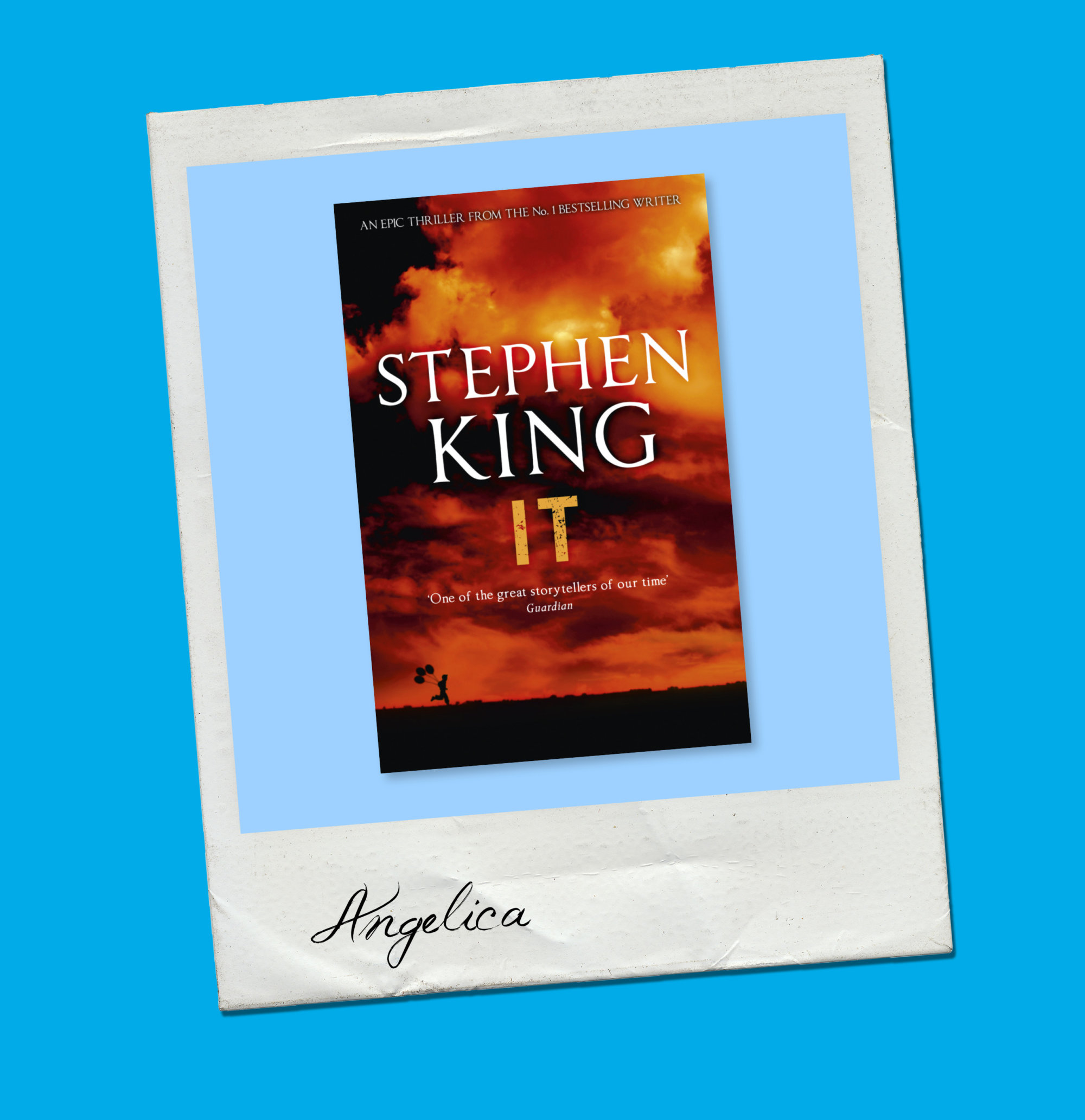 Forget what you think you know about horror books: "It" will take you to the root of your hidden fears, into the depths of the drain plumbing, it will make you aware of the fact that Fear has a face, and it is so much worse than what you could have ever expected. Through extended flashbacks, narrated from the perspective of each of the 7 characters who take turns in the continuation of the story, we discover their past, especially their childhood, when a series of mysterious killings hits their town: kids are the only ones able to discover the true nature of evil that seems to hover for those roads since the beginning of time, to give it a face, to know it directly and to kill it, once and for all.
Or so they thought, because after 28 years they are back in their hometown, Derry, forced to face once again their worst nightmares, that come to life in different forms, making them understand that you're never too old to be afraid. The link between past and present, between the various narrators, the accurate, macabre and frightening descriptions of the events, the various aspects of the thing that most people know as Pennywise the clown (but which actually is "It," one thing that you can't understand, that is beyond human nature) and the emotions felt by the protagonists are masterfully recounted by the author, who gives us a novel too addictive and powerful, credible despite some supernatural elements, realistically and stylistically definable as a masterpiece. Are you ready to face for the first time and for real the most hideous Fear?
______________
ISLAND BENEATH THE SEA – ISABEL ALLENDE
______________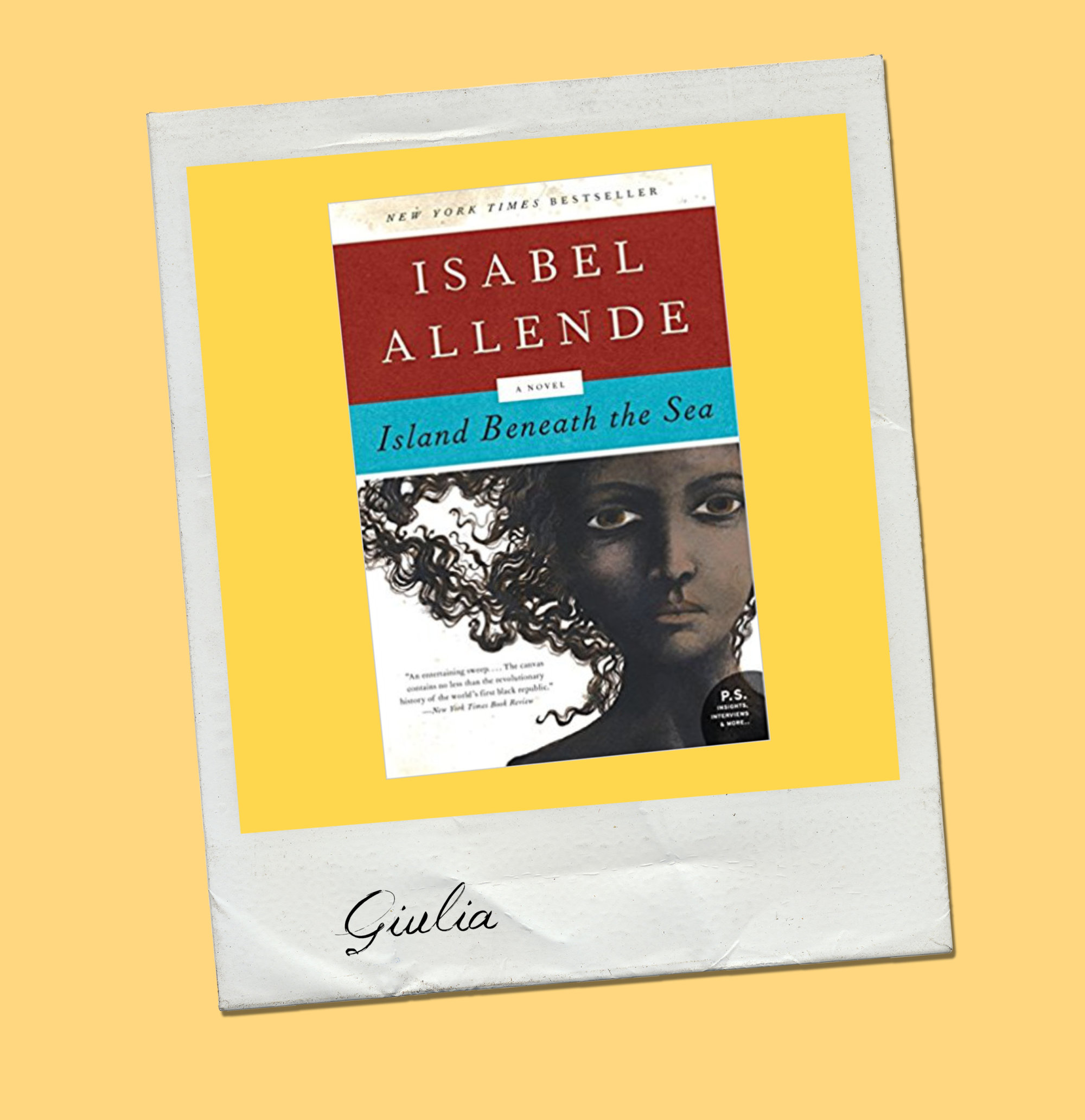 In this engaging and absorbing novel, Isabel Allende tells us the hard story of a slave in Santo Domingo (now Haiti) during the XVIII century, who will get rid of the prejudices and oppressions imposed by society and will gain freedom, happiness and dignity. The author tells the story of Zarité, known as Tété, a mulatto woman who is only 9 years old when she is bought as slave by French owner Valmorain, one of the most powerful landowners of the island. The novel is about the life of the protagonist and her battle for dignity and for ending slavery. A very tough battle but during which Tété will find the support of several characters, who will give her the strength to never give up and keep fighting in spite of everything. Once again, Allenda gives voice to a woman, a modern heroine, who reminds us that through courage, passion and determination we are free to draw our own destiny.