He was among the most awaited guests of this Giffoni Film Festival's edition, with hundreds of fans who camped near the Blue Carpet through the night, hoping to see him. Kit Harington made his triumphant entrance to the event, with the crowd screaming "The King in the North" and the great demonstrations of affection continued through all his permanence.
Everyone knows him as Jon Snow in the TV series "Game of Thrones" but, in the past he has portrayed several protagonists in movies such as "Pompeii", "Testament of Youth" and "Brimstone".
The questions from the young audience spaced through his whole career, not just on the TV Series that made him famous. For his character in "Testament of Youth" (of which Kit is very proud and, with that, recommends the vision of the movie to everyone) Kit tells us that he has prepared himself by reading the book that originally inspired the story and the poems of the poets of that time, believing the period of the First World War as one full of inspirations.
Soon will come out his new film "The Life and death of John F. Donovan", directed by Xavier Dolan, in which he plays the protagonist.
"I was scared at the beginning because in the movie I work with Oscar-Awarded actresses (Natalie Portman, Susan and Jessica Chastain) but the director has pushed me and convinced me to put myself in the game. John F. Donovan is, at the same time, similar and different from me, since he is homosexual, but I took it as a personal challenge and I wanted to give the best of me. I hope you will notice that in the movie. "
The film is scheduled to come out between late 2017 and early 2018.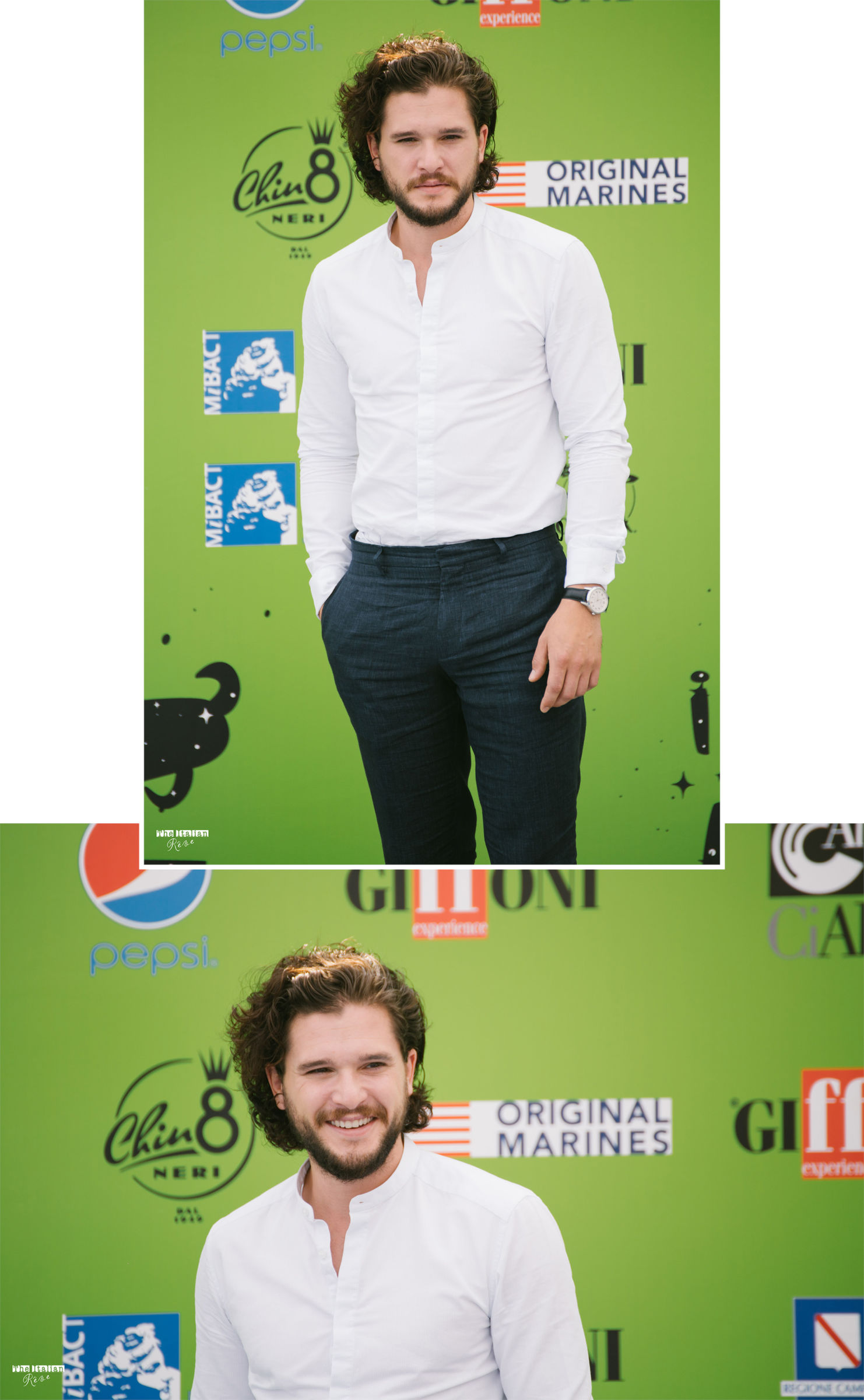 Many words have been spent in relation to his role in "Game of Thrones" a TV series that, in his opinion, owes its international success also to the gritty scenes and the criticisms that have resulted after. Talking about the usefulness of risky scenes, also related to Dr. Faust, that he played at the Theatre in London, he states: "Perhaps some have been exaggerated but, without this kind of risks, there will be no revolution in the world of entertainment."
Kit, then speaks, about the importance of defending from injustice those who are weaker, just like Jon Snow does with Sam Tarly. He talks us about the struggle of fighting against the stereotypes proposed by society and magazines, that share images of actresses and models who are too skinny.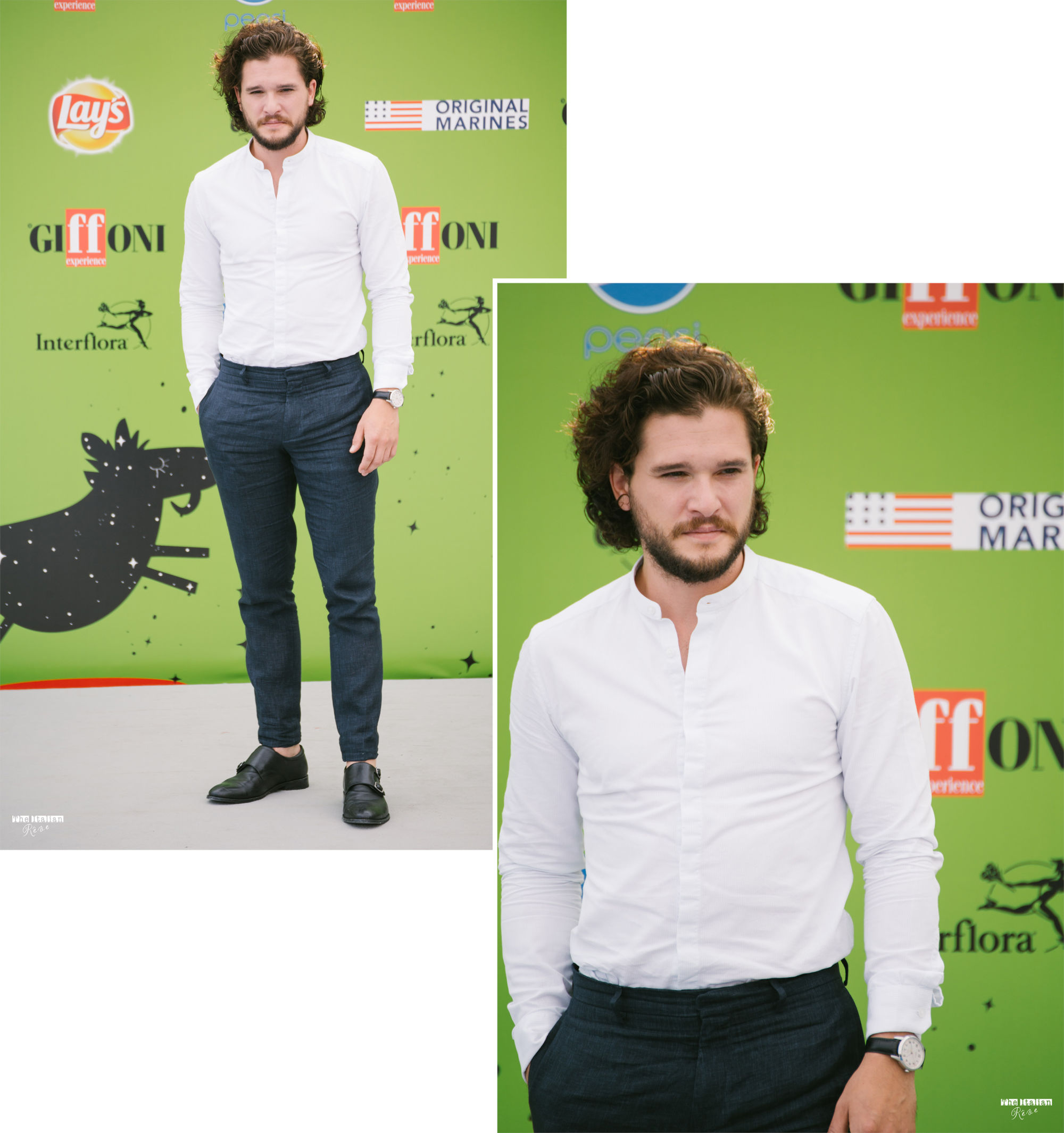 He does not hide the fact that success has influenced his reality, even if did not expect it, he "just" wanted to be an actor. "It changed my life, now it is as if I lived two existences: soon I would like to change my name to Jon Snow" (he laughs).
Because yes, there are some people who confuse the protagonist of "Game of Thrones" by the actor, like the Coldplay who, jokingly, did even call him "Kit Snow"!
It also says that the most heartfelt and difficult scene to shot was the one in which Ygritte (Rose Leslie, his current girlfriend) dies: "We were all particularly emotional because it was 3 weeks in a row that we were shooting at night-time and so, when Ygritte pointed the arrow against me, I turned, smiled and the scene worked".
Afterwards, Kit reveals even some personal curiosity: if he had not done the actor he would become a journalist.
"I have always written so much and I do it even now despite I have less time to do it". He considers himself lucky to have a family that has always supported him in his path and he's happy to have the possibility of choosing the scripts now that he has a certain fame. The actors that he looks up to are Leonardo Di Caprio (and recalls his interpretation in "Romeo + Juliet"), Ben Whishaw and Edward Norton.
Meanwhile, his biggest dream is to participate in one of the films of the Harry Potter saga: "I've always wanted to possess a magic wand and I'm a big fan of the saga, I'm a Gryffindor."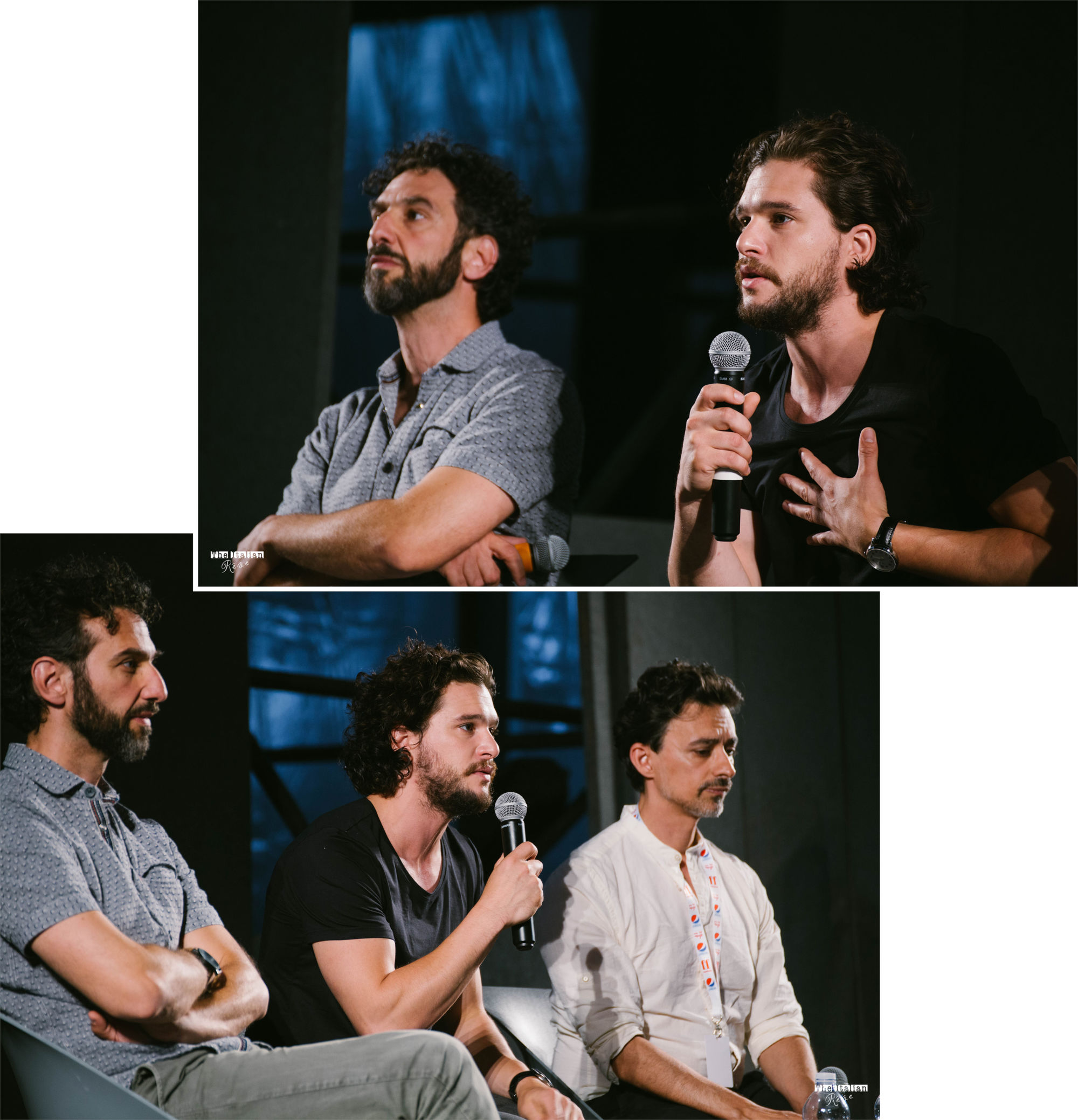 When asked about is his favourite Italian Film Director and movie, Kit admits that he plans to research more on Italian Film Culture, even if he quotes Matteo Garrone and "Ladri di biciclette" respectively.
He, then, fondly recalls his permanence in Naples a few months ago, where he shot a commercial for Dolce & Gabbana: "The Neapolitans really like to dance and eat, they offered me many cakes and in this way they made me forget that I was there to work for an advertisement and it was all more natural."
And finally, to the question that all the fans were asking themselves, "Who do you think will sit on the Iron Throne?", he replied: "None of us knows how it will end but if it were for me I would see Tyrion on the throne. I think that he is the most suitable to rule, especially for everything that gone through.
What about me? I do not think I will become King of the 7 Kingdoms."
Truth or attempt of throwing us all off the track?
We won't know for a while, but in the meantime, we enjoyed Kit's warm smile and his spontaneity. One thing, though, we can say for sure: "Winter is here".
Thank you Mazda Italia for the Ride!
.