Winter is almost over and what better way to give our welcome to spring season with an amazing list of coming soon movies? Check out the ones that will make you emerge from winter hibernation!
__________
COMEDY MOVIES COMING SOON
__________
WILSON
Based on the graphic novel of Daniel Clowes, the movie sees Woody Harrelson in the shoes of a lonely and middle-aged man who probably loves only his dog. However, life circumstances will make him reunite with his ex wife (Laura Dern) and teenage daughter. Prepare yourself to lots of laughs!
GOING IN STYLE
Morgan Freeman, Alan Arkin and Michael Caine join forces on set interpreting three retired friends who decide suddenly to leave the right path when they find themselves cut off from their pension plan. Worried for the future of their families they will seek revenge on the bank that made their money disappear.
SNATCHED
When her boyfriend dumps her before an exotic holiday, Amy Shumer persuades her very cautious mom (Goldie Hawn) to join her on the trip. Incredible duo=double fun!
PARIS CAN WAIT 
Anne (Diane Lane) is a middle-aged woman married with a man (Alec Baldwin) who doesn't give her lots of attention. She finds herself travelling from Cannes to Paris together with her husband's business partner (Arnaud Viard). Well well…is love in the air?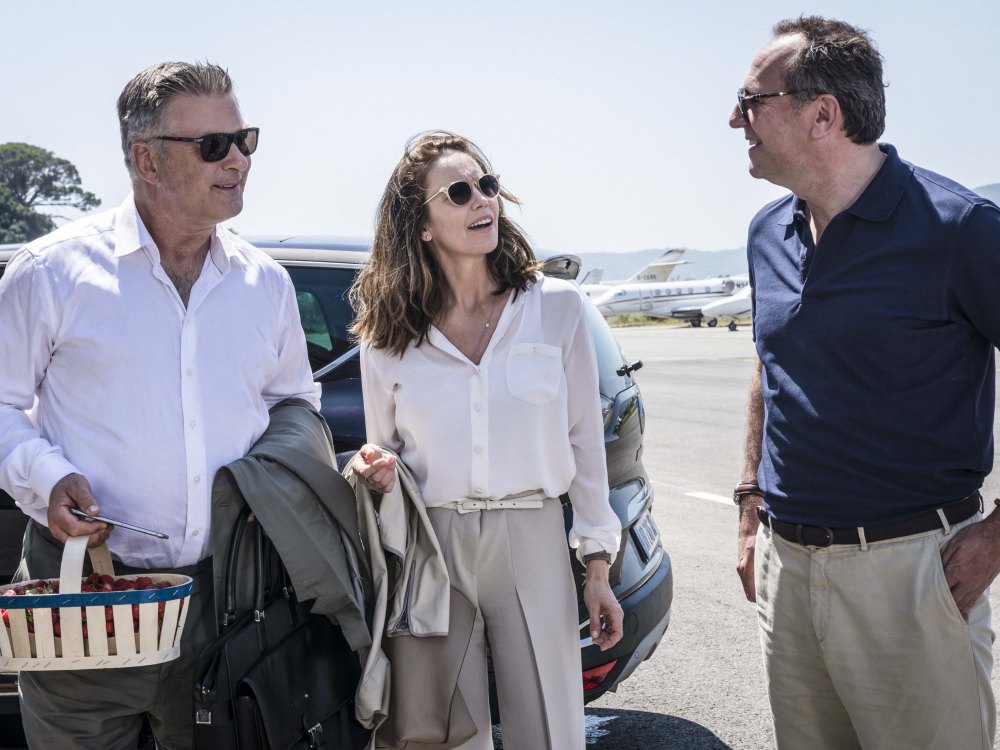 BAYWATCH
Dwayne "The Rock" Johnson plays the part of devoted lifeguard Mitch Buchannon who butts head with the new recruit Zac Efron. Sorry, can't tell you the rest!
__________
ANIMATED MOVIES COMING SOON
__________
THE BOSS BABY
Alec Baldwin, Steve Buscemi and Lisa Kudrow give voice to this very fun story of a family that has to deal with an extravagant newborn with big plans to change things up in the house.
SPARK: A SPACE TAIL
Featuring the voices of Jessica Biel, Susan Sarandon and Hilary Swank, this adventure will leave you breathless. A teenage monkey and his friends go on a dangerous mission out of this world.
__________
ACTION MOVIES COMING SOON
__________
CHIPS
From the 70s/80s with love. The cult TV Series lands on the big screen. Dax Shepard and Michael Peña play two cops going around LA. Adventurous and engaging.
POWER RANGERS
Bryan Cranston, Elizabeth Banks and Bill Hader star in the remake of the famous TV Series playing the role of a group of kids with superpowers who have to fight against aliens and save the world!
GHOST IN THE SHELL
An amazing Scarlett Johansson plays the role of a special agent, a hybrid between a cyborg and a woman, who has to fight against dangerous computer hackers.
COLOSSAL
A woman (Anne Hathaway) who suffers of mental breakdown discovers that catastrophic events are connected to her illness.

FREE FIRE
Starring Oscar winner Brie Larson and Armie Hammer, the movie is set in an abandoned warehouse in Boston where two arm dealers meet. Things will soon get bad.
THE LOST CITY OF Z
Robert Pattinson and Sienna Miller star in this movie based on the true life of British explorer Colonel Percival Fawcett (Charlie Hunnam) who during the 20s went missing in the Amazon forest.
GUARDIANS OF THE GALAXY Vol. 2
A new intergalactic adventure brings back Peter Quill (Chris Pratt) and the rest of the crew: Zoe Saldana, Bradley Cooper and newcomer Vin Diesel. Promise…the movie is out of this world!
KING ARTHUR: LEGEND OF THE SWORD
Guy Ritchie brings back on the big screen a new action-version of the legend of King Arthur and the myth of Excalibur. When Arthur's dad is killed, his uncle Vortigern (Jude Law) will take the crown. But things will change when Arthur (Charlie Hunnam) pulls the sword from the stone…
PIRATES OF THE CARRIBEAN: DEAD MEN TELLS NO TALES
Johnny Depp returns on the big screen with the fifth adventure of Captain Jack Sparrow who this time has to face another sea-dwelling nemesis against a new villain (played by Javier Bardem).
__________
THRILLER MOVIES COMING SOON
__________
LIFE
Jake Gyllenhaal and his crew will go on a space mission and they will discover something that will go down in history: there's life on Mars.
UNFORGETTABLE
Katherine Heigl is a divorced mom who wants to get her ex husband back no matter what. She'll turn the life of her ex's new wife into a living hell!
ALIEN: COVENANT
Ridley Scott directs the sequel of Prometheus starring Michael Fassbender and James Franco. Covenant is the name of the space shuttle that discovers an apparently safe planet. But danger is just around the corner…
__________
DRAMA MOVIES COMING SOON
__________
SONG TO SONG
In Austin, Texas, two couples are involved in a plot of sexual obsession and betrayal. The cast includes Michael Fassbender, Haley Bennett, Rooney Mara, Cate Blanchett, Natalie Portman e Ryan Gosling.
T2 TRAINSPOTTING
After 20 years, director Danny Boyle brings back together Ewan McGregor, Ewen Bremner, Jonny Lee Miller and Robert Carlyle for this sequel about heroin addiction and self-destruction.
THE ZOOKEEPER'S WIFE
The movie is based on the true story of Warsaw Zoo's zookeeper who, together with his wife, saved many people during War World II.
GIFTED
Chris Evans finds himself into a custody battle over his niece, the daughter of his dead sister, who turns out to be a math genius.
NORMAN
Troubles for Richard Gere who in this movie plays the role of a New York financial fixer involved in a major scandal just when one of his friends becomes a world leader politician.
THE PROMISE
Set during the period in between the end of the Ottoman Empire and the beginning of Armenian Genocide, the movie tells about a twisted love triangle involving Christian Bale, Oscar Isaac and Charlotte Le Bon.
THE CIRCLE
Emma Watson plays a successful woman on the rise of her career until the CEO (Tom Hanks) of the company pushes the boundaries of security and privacy.
__________
FANTASY MOVIES COMING SOON
__________
THE BEAUTY AND THE BEAST
Finally the movie everyone was waiting for: the live action of Disney's tale "Beauty and the Beast" starring Emma Watson as Belle and Dan Stevens as the Beast. Be our guest (at the theater)!