Have you noticed? The air smells like snow, cinnamon and mulled wine, joyful lights and mini-Santas have started to pop on the streets…well, it sure is starting to feel like Christmas. What makes this time of the year so special (and beautiful) is also sharing and giving: that means also present-giving! What better time to gather around and show our feelings and appreciation to our loved ones, perhaps with a token of our affection wrapped with a ribbon? Or maybe…why not take this chance to buy that moisturizer or lipstick we coveted? After all, we deserve a present too, especially as we often neglect to appreciate ourselves during the year.
Now, not everybody is the same and not all the presents are assured to hit the target. So, when you go presents-shopping, be sure you have an idea of the receiver's personality. Be curious, and let your presents be inspired by our beauty Christmas Guide (also in that little something to spoil yourself for once)!
We chose our favorites, iconic, you-are-going-to-love-it products, in skincare, makeup and even wellness, and divided it according to the different personalities: so are you a Goddess of Glow, crazy for highlighters and sparkle, or a Knight of the natural, obsessed with everything green?  Or is your friend more of a Queen of Instagram, always up with the trends?
Dive right in a world of beauty-full goodies, and start daydreaming with us about what will be under your (and your friends') Christmas Tree!
_______________
THE QUEEN OF INSTAGLAM

_______________
A queen doesn't need a crown, if she has loving #followers and an amazing #Insta feed!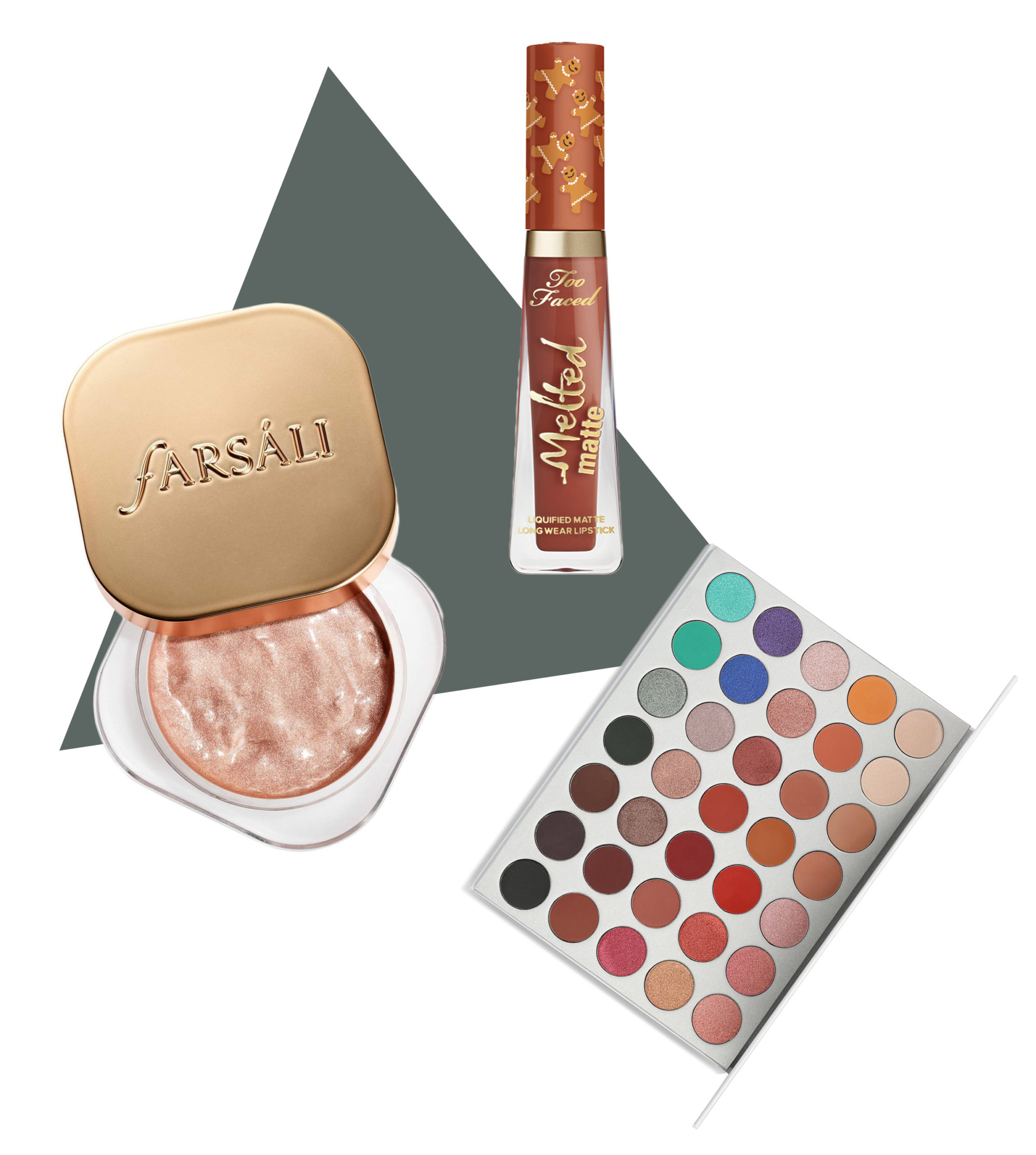 Morphe – The Jaclyn Hill Eyeshadow Palette
If you want to be prepared for every look ever, and you feel like you deserve some fun colors in your life, this palette is perfect: 35 colors with a high-pigmented formula. Because we need to be prepared!
Farsali – Jelly Beam
To highlight the dark winter days, with a dewy finish and a buildable effect on skin, the Jelly Beam by Farsali matches the lightest and more comfortable texture to a touch of color. It comes in rose gold, pink champagne or golden.
Too Faced – Melted Matte Gingerbread
Rich and no-transfer, for kisses under the mistletoe, but with a fondant texture that embraces the lips and a warm, intense color: this spice-scented, matte lip tint is all we want for Christmas!
Ouai – Texturizing Hair Spray
Perfect messy-chic hair in an instant? Ouai's got you. The Texturizing Hair Spray revives the natural bounce and softness of your hair while adding grip to every style you feel like rocking.
Huda Beauty – New Nude Palette
Yellows and greens feel a bit too much? We can be IG-fashionable with a more low-key chromatic choice as well. The new Nude Palette mixes shimmer, matte and glitter finishes, all in piercing and flattering nude shades, from beiges to pinks.
Fenty Beauty – Avalanche All-Over Metallic Powder Set
Seven little jewels of makeup to convey the perfect spirit of winter in our accounts: loose metallic pigments for eyes, cheeks, and lips, each one with a ravishing shiny color, from metallic violet to the most electric blue you've ever seen.
_______________
SAGE OF SKINCARE
_______________
The best choice you can make for your skin? Protect it from the dry, frisky air of Winter. It's time to entrust our beauty routine (and the one of our friends) in the sage hands of these heroes of skincare.
And nobody said that good things should be boring.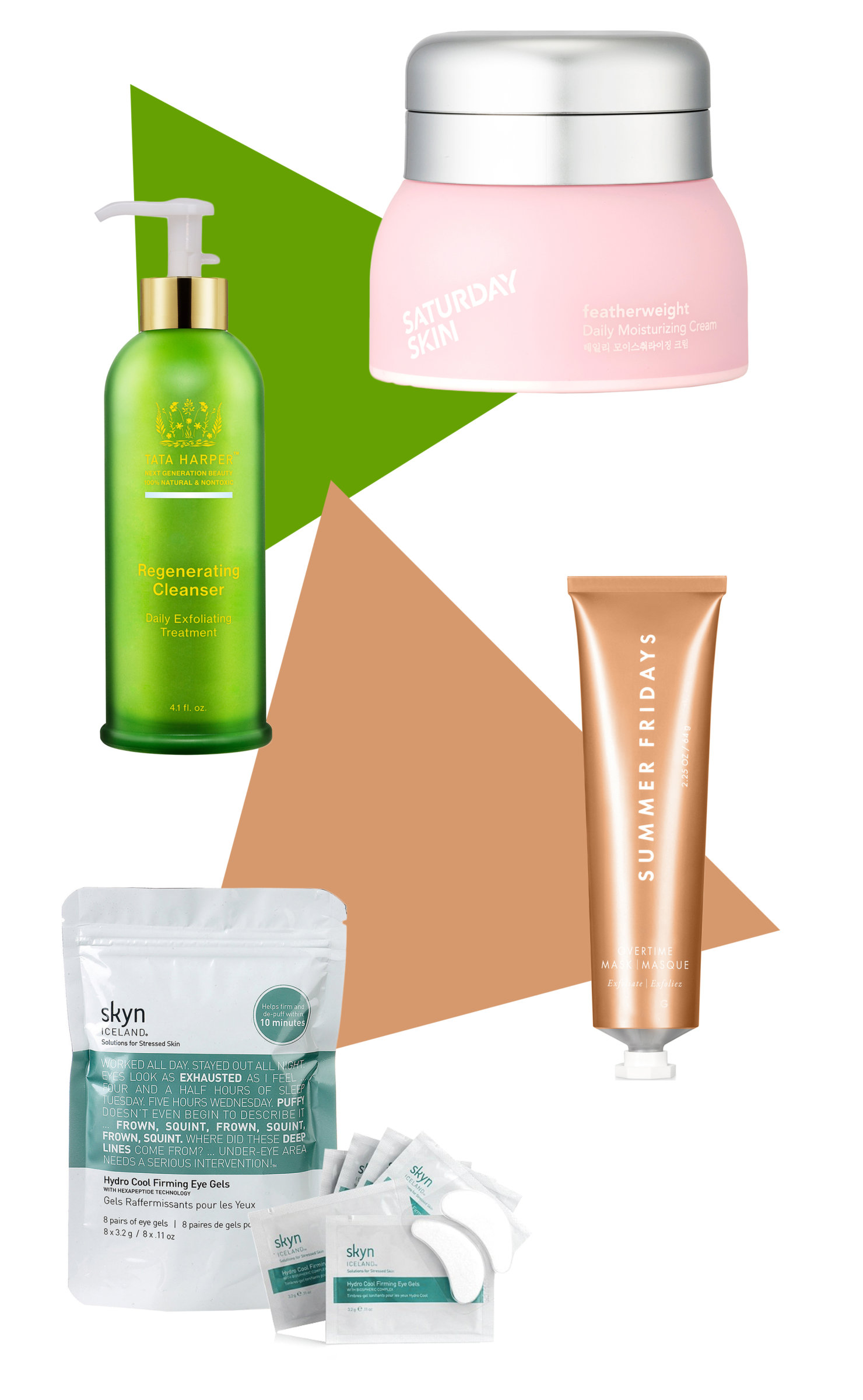 Saturday Skin – Featherweight Daily Moisturising Cream
Avocado for strengthening, a specific peptide formula that protects, hydrates and regenerates skin and a light, comfortable texture? Sounds like a good idea!
Summer Fridays – Overtime Mask
The road for the perfect glow (also in winter) is one, and it's packed with pumpkin, apricot seed powder, oat kernel protein, and vitamin E: it may be cold outside, but on our skin is summer all year long.
Tata Harper – Regenerating Cleanser
This cult product is a must-have for us, and a safe present for all the beauty addicted you know: aloe vera for soothing, pink clay for repairing and apricot to exfoliate even the most sensitive skin, this cleanser should be the protagonist of our routine.

Skyn ICELAND – Hydro Cool Firming Eye Gels
These sticky gel patches for the under eye are precisely like a cup of coffee for your face: they depuff and erase all the signs of stress or lack of sleep. So you can stay up all night waiting for Santa and still look flawless 😉
Sand & Sky –  Australian Pink Clay Porefining Mask
Summer infused and pink, this clay is pure Australian wisdom: it detoxifies, tightens and de-clogs pores and cleanses the skin in ten minutes.
Goop – Replenishing Night Cream
With a thick and whipped texture, Goop's must-have night moisturizer softens and replenishes the skin while gently erasing the sign of time and wrinkles. It's a dream, so you can sleep happily with this Night cream.
Omorovicza – Ultramoor Mud Mask
A mask to nourish our skin and cleanse it from all the impurities, thanks to its detoxifying properties and calcium to increase the natural regeneration of the cells.
_______________
GODDESS OF GLOW
_______________
Everyone deserves to be a goddess, and we all want to be specifically a Goddess of Glow – and we are talking about some real glow. And here the products to achieve the highest level of it!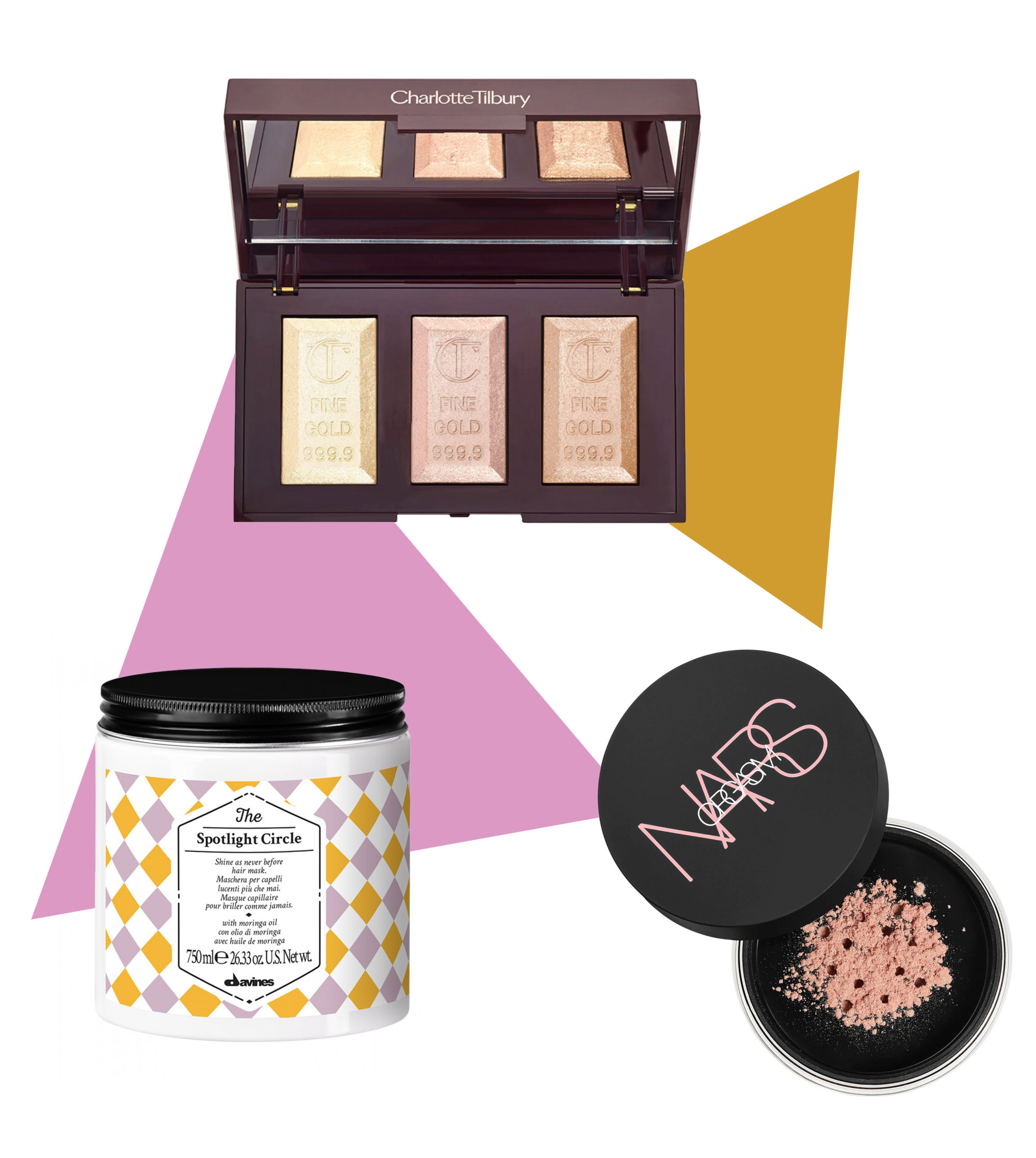 Charlotte Tilbury – The bar of gold palette
In the business for a 'gold rush' with your make up looks? Charlotte Tilbury's Bar of Gold Palette has three times the power of a single highlighter, uniting three perfect powders: 'Gold,' 'Pink Champagne' and 'Bronze.' Perfect for any skin tone, this trio of pearlescent powders helps you to create a natural and luminous glow (and just in time for the party season!).
Nars – Illuminating Loose Powder in Orgasm
This silky, soft-lit loose powder blends effortlessly onto skin with a glimmering finish. In the cult-classic Orgasm hue, the formula features shimmer powders that reflect light off skin for a naturally glowing look. This versatile powder can be used to highlight and accentuate the high points of the face and décolleté.
Davines – The Spotlight Circle
For unbeatable shine, this highly conditioning (and stylishly packaged) quick-fix hair mask is enriched with moringa oil and other naturally derived shine-boosting ingredients. Extraordinarily illuminating, the formula is particularly good for dull hair, polishing and smoothing to leave a gorgeously glossy finish.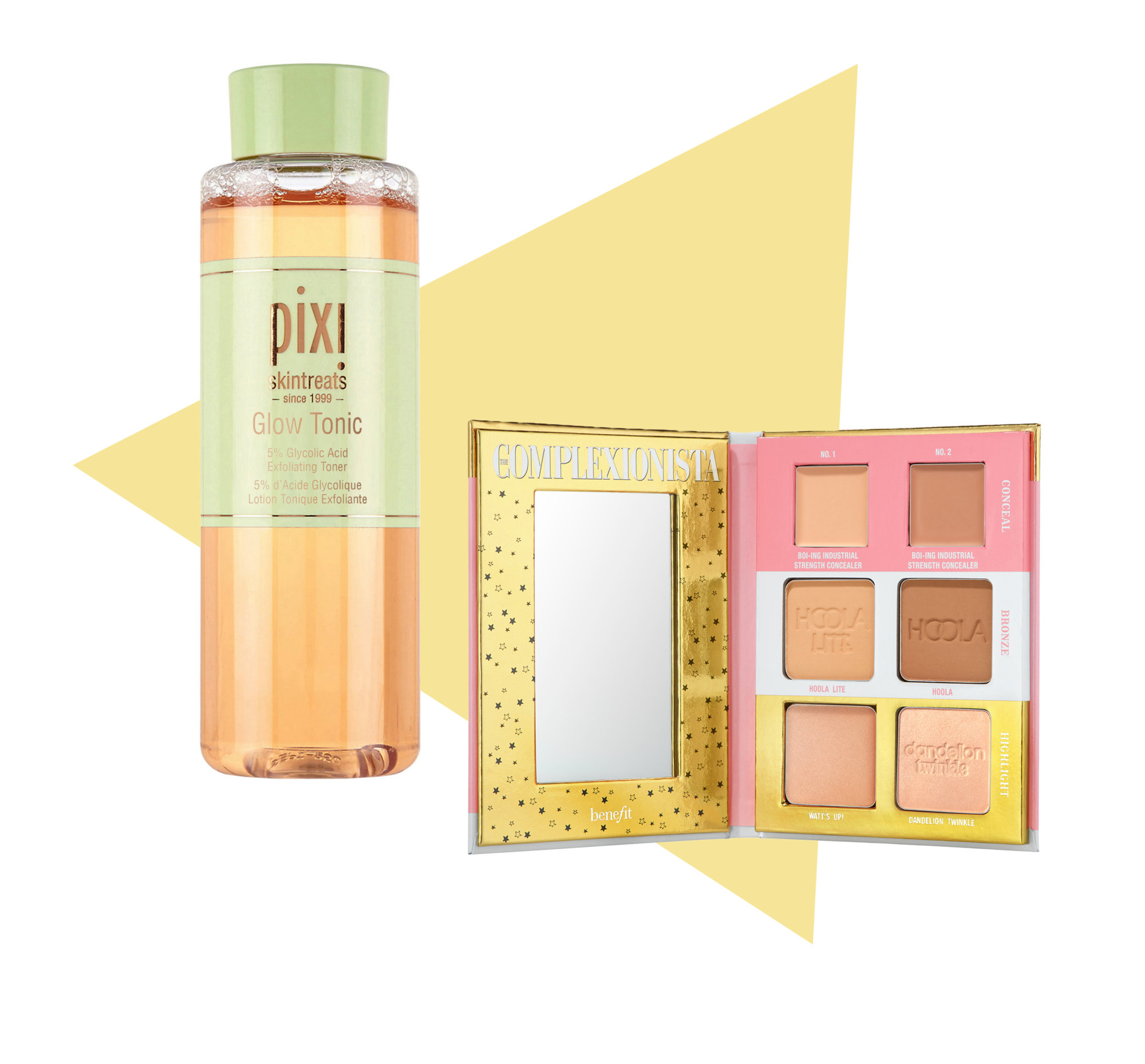 Pixi – Glow Tonic
This gorgeously glow-giving tonic has received endless acclaim thanks to its ability to dissolve the bonds binding dead, dulling cells to the skin's surface, revealing the radiance beneath.
Benefit – The Complexionista
Ace your base with Benefit's The Complexionista which allows you to conceal, contour, highlight and bronze on-the-go with one easy to use and to navigate palette.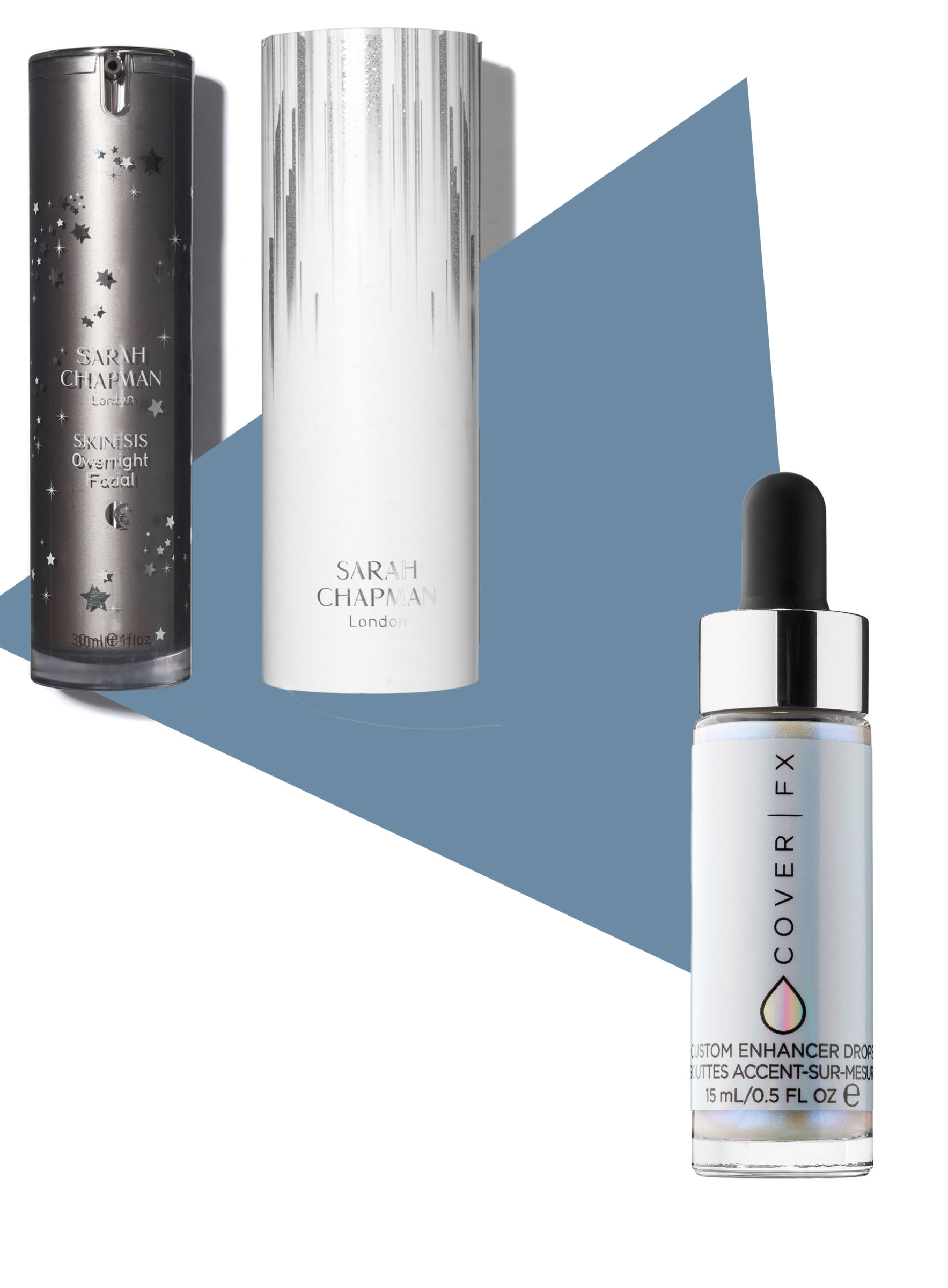 Cover FX – Custom Enhancer Drops in Halo
Glow your own way with these gorgeous, ultra-concentrated illuminating drops in Halo. These customizable drops can be used alone for a light-reflecting strobing or added to liquid foundation or skincare for and unbeatable, all-over radiance. Gleaming like molten metal but free from giveaway glitter, you won't know which shade to snap up first.
Sarah Chapman – Overnight Facial Superglow
Calling all glow-getters! During these Holiday season, Sarah Chapman is giving the gift of soft, supple and sumptuous skin with the Overnight Facial. Awaken your skin's plump, smooth, youthful and rejuvenated glow overnight: a serum-oil elixir that's been lauded with beauty awards for its transformative benefits. An irresistible, silky, cashmere-like textured formula.
_______________
WELLBEING WARRIOR
_______________
In the tale of the Nutcracker, Clara stayed up all night…and look what happened! Our secrets to chill and sleep happily through the most magical night of the year, and the warriors that protect us from stress (and the Mouse King).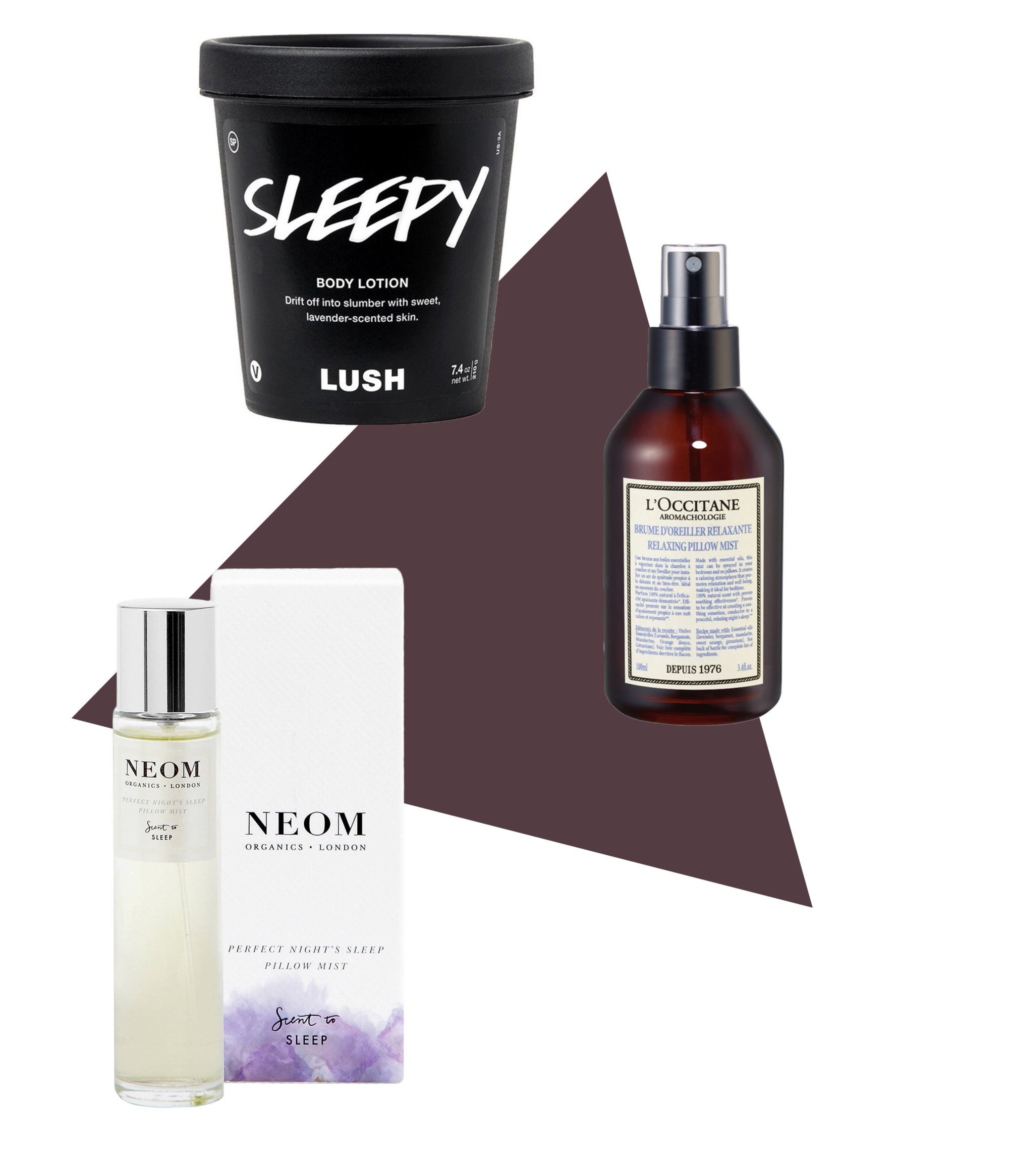 Neom – Perfect Night's Sleep Pillow Mist
Patchouli, chamomile and 11 pure essential oils meet lavender extracts in this mist made for relaxing and calming our nerves after a stressful day, helping us slipping into a world of dreams.
Lush – Sleepy
Tonka for a sweet touch, oatmeal to soothe the skin and lavender to calm the senses and deliver you right into Morpheus' embrace. With a rich texture, this moisturizer will become a ritual on those cold winter night.
Relaxing Pillow Mist – L'Occitane en Provence
If you need to leave all the mundane concerns behind and have a hard time finding the right state of mind to relax, this pillow mist made of lavender, bergamot and mandarine is what you need.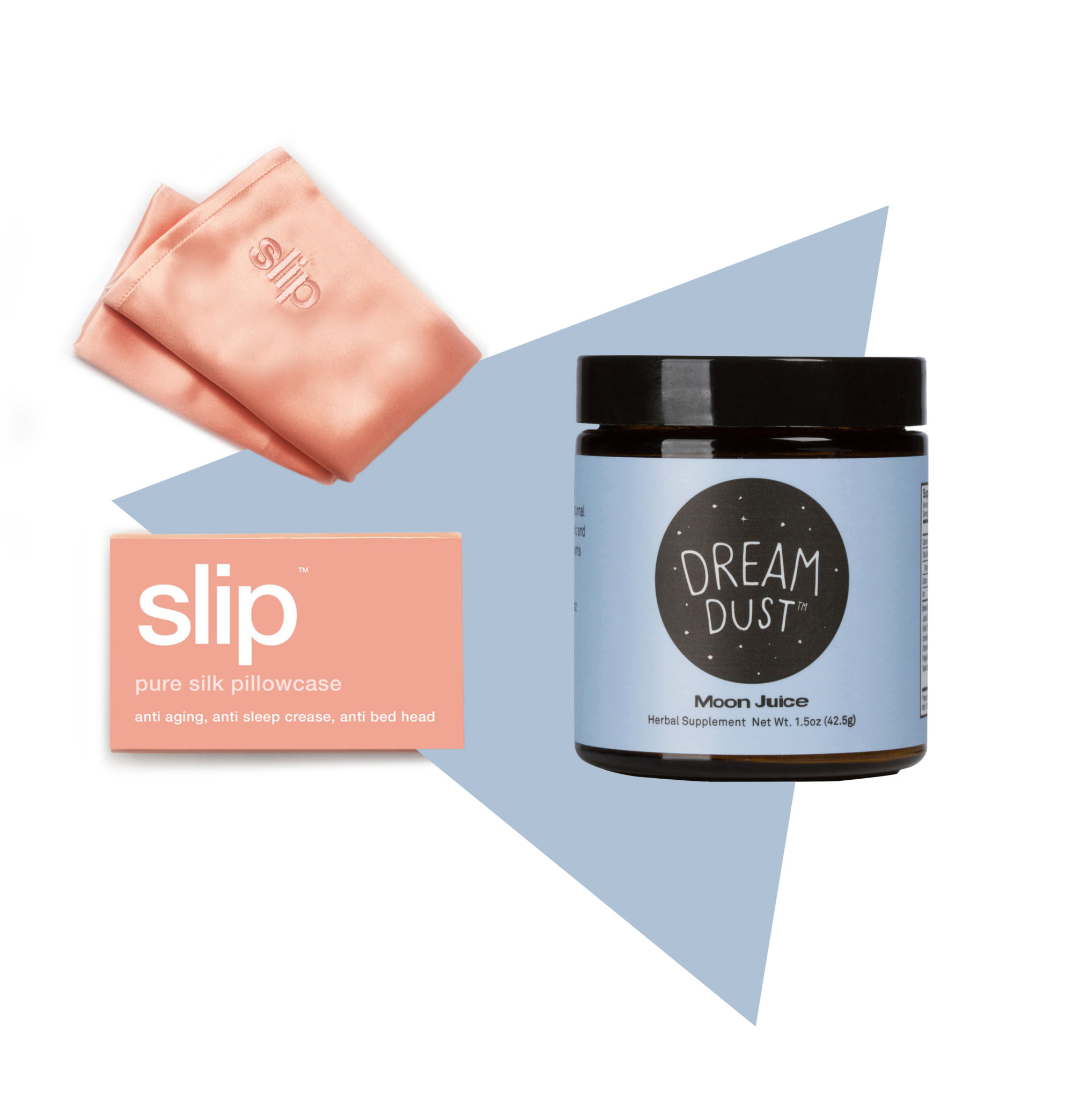 Slip – Pure Silk Pillowcase
A good night sleep is one of the most essential steps of a balanced beauty routine. This silk pillowcase is a little secret shared by hairstylists, models and dermatologists alike: it doesn't damage your skin, doesn't leave those ugly pillow signs on your cheeks and avoids unwanted bed hair.
Moon Juice – Dream Dust
Who doesn't need a good infuse before sleep? Pour this pure and vegan chamomile mix into golden milk or hot water, match it with your favorite mug and enjoy.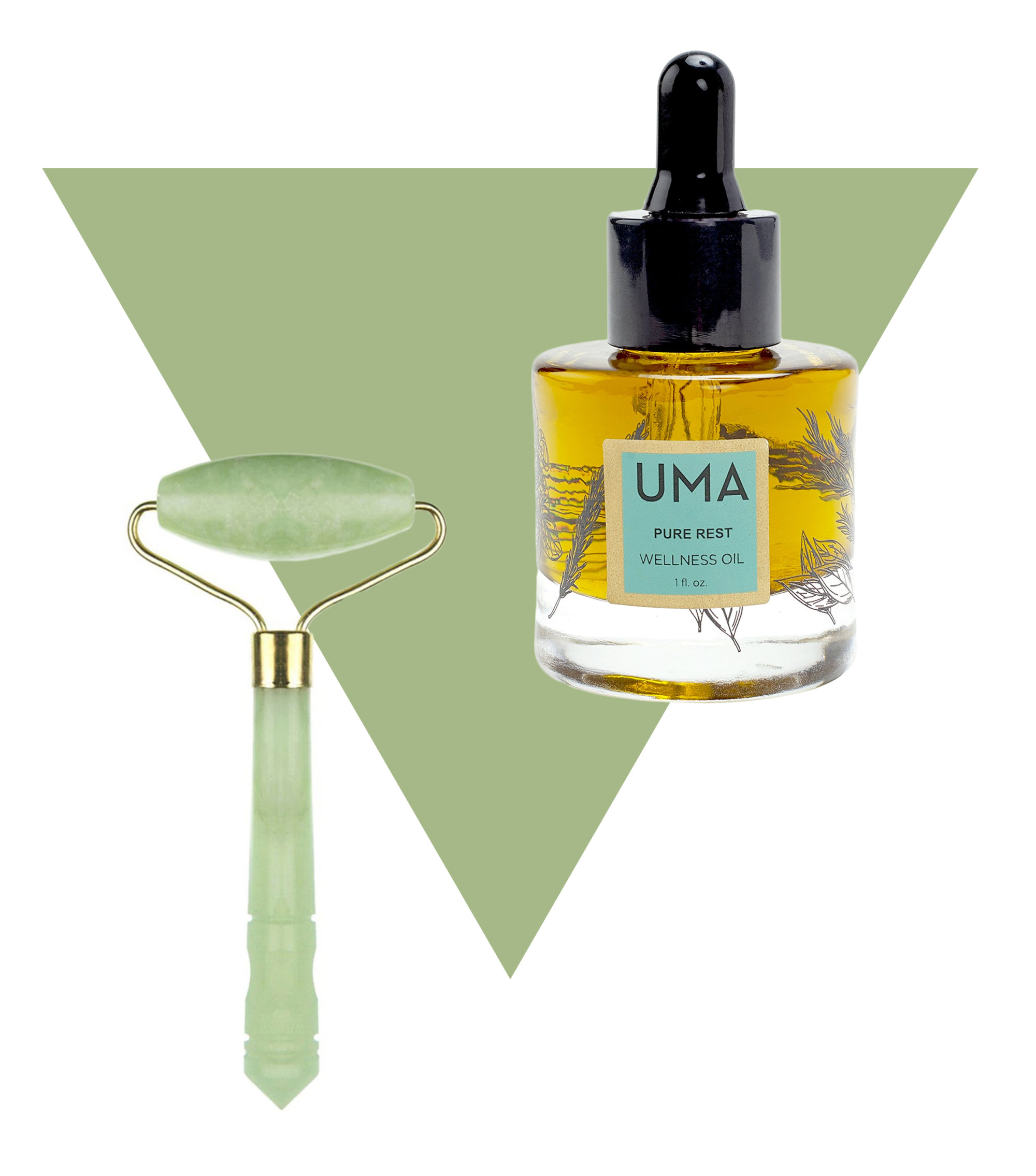 Uma – Pure Rest Wellness Oil
A few drops of this golden oil go a long way and, applied on the temples or added to your bath, turn the most relentless and agitated nights into sweet dreams thanks to its formula, enriched with Jojoba and Vetiver.
Yu Ling Rollers – Jade Facial Roller
A total must-have of this year, jade facial rollers help the circulation and, thanks to the cooling effect of the stone, de-puff and soothe the skin, especially when used on sensible zones such as the under-eye. A plus? They are 100% Instagram approved.
_______________
LOVER OF LUXE
_______________
You're never afraid of indulgence but this is certainly the season for some opulence, so don't hold back: now is the time to invest in that miracle moisturizer or piece of makeup you've been coveting for months.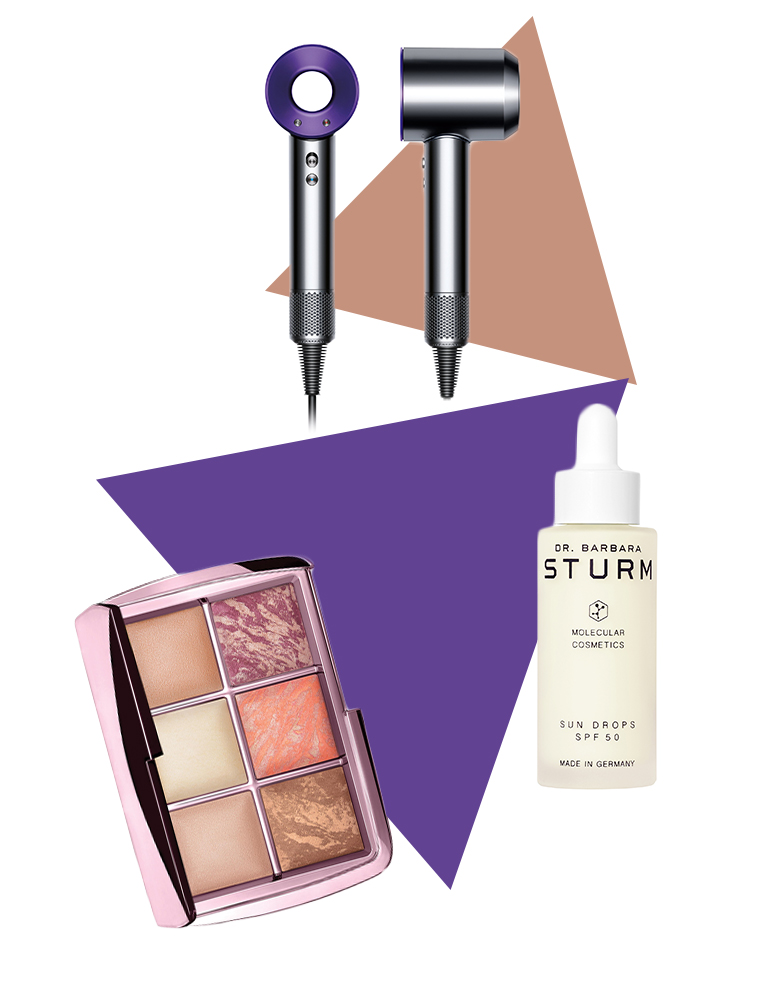 Hourglass – Ambient Lighting Edit Volume 4
Matching beauty and science with luxury, you can rely on this seamless, simply sublime range for a miraculous addition to your make up kit. This year's second Ambient Lighting Edit Volume 4 unveils six shades of the brand's beloved powder. Housed in a limited edition pink palette are six soft-focus, metallic hues, ranging from champagne and peachy rose gold to earthy bronze.
Dyson – Super Sonic
A hairdryer with a high-speed, powerful, brushless digital motor for faster drying and intelligent heat control for shine. What else?! Oh yes, with its nine-foot power cord you can blow dry and binge watch at the same time.
Dr. Barbara Sturm – Glow Drops
Enriched with an extract of polygonum bistorta root to even the skin tone and wild rose extract to refine pores, alongside Barbara Sturm's signature purslane and hyaluronic acid, this product gives the skin a fresh, natural glow. In a few words: a little treasure.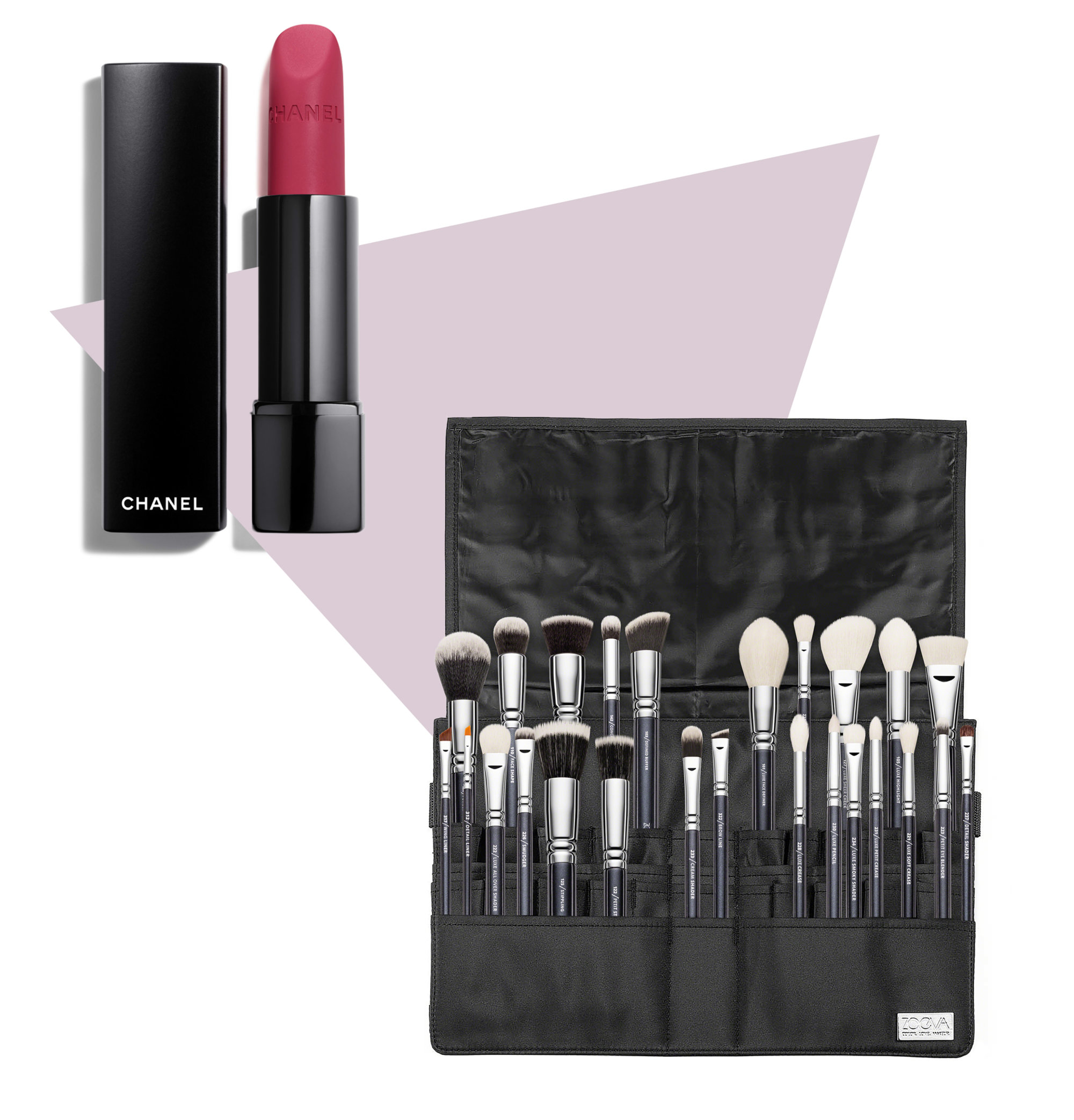 Chanel – Rouge Allure Velvet Extreme
Make it matte. The new Rouge Allure Velvet Extreme delivers bold, saturated colors for ultimate matte lip looks, for an undeniable opaque blurred effect with a light-to-intense matte finish.
Zoeva – Makeup Artist Professional Brush Set
A makeup artist's (and makeup obsessed) must-have, this sleek Brush Belt comes with 25 of Zoeva's luxurious brushes for face and eyes, to help you master all manners of makeup.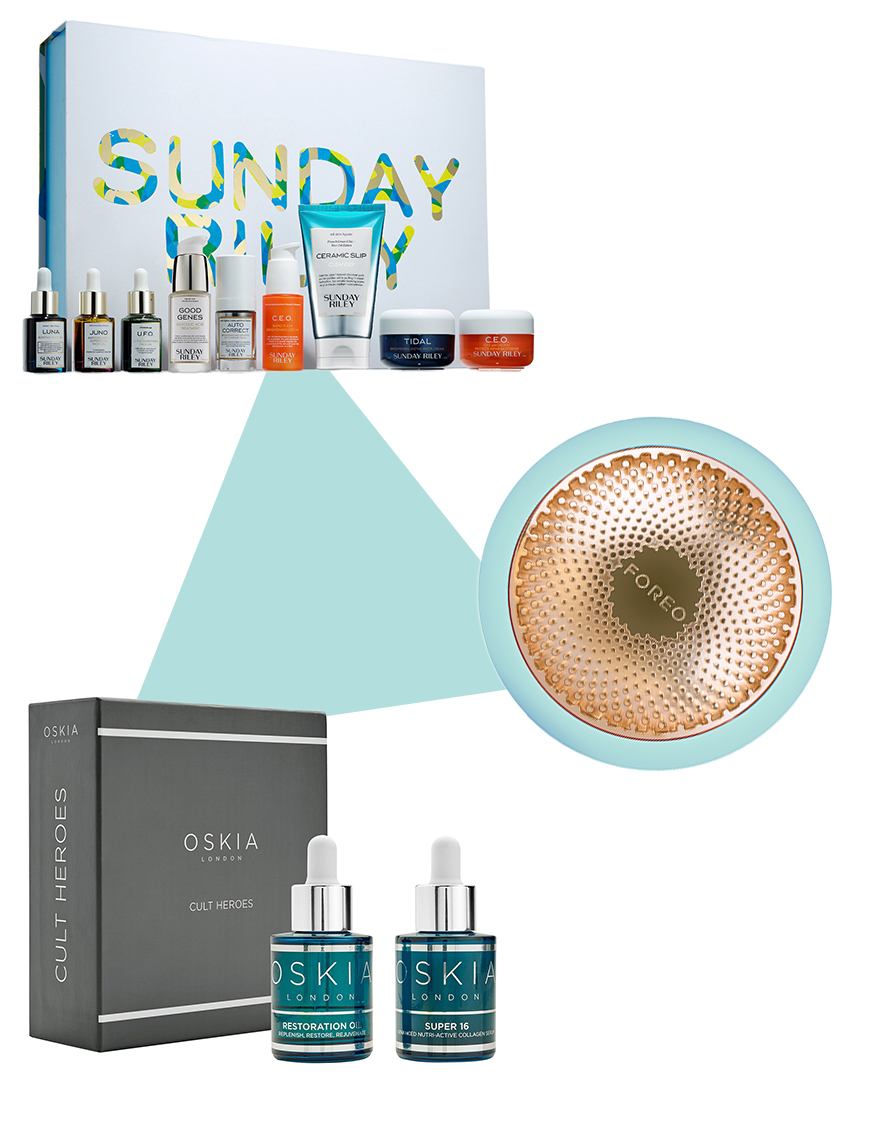 Oskia – The Heroes Collection
Super 16 Serum and Restoration Oil: this dynamic duo is all you need to hydrate, rebalance and restore radiance and youth. The serum is a rehabilitative blend of sixteen super nutrients and bio-actives ingredients, to target the multiple signs of skin ageing while the oil addresses almost every major skin concern in one fell swoop.
Sunday Riley – Vault Kit
Just in time for winter, this covetable collection is a treasure trove from skincare genius Sunday Riley. The kit unites some of the brand's best-loved products. The first step towards a flawless, doll-like complexion.
Foreo – Ufo
Meet the beauty world's most advanced smart mask: Foreo's Ufo, a masking device that combines six leading skincare technologies with mini Korean-created sheet masks. You just secure one the mini sheet masks into the device, then let it work its magic. The ingenious device will run a series of effects: there's everything, from sonic pulsations to blemish-battling blue light.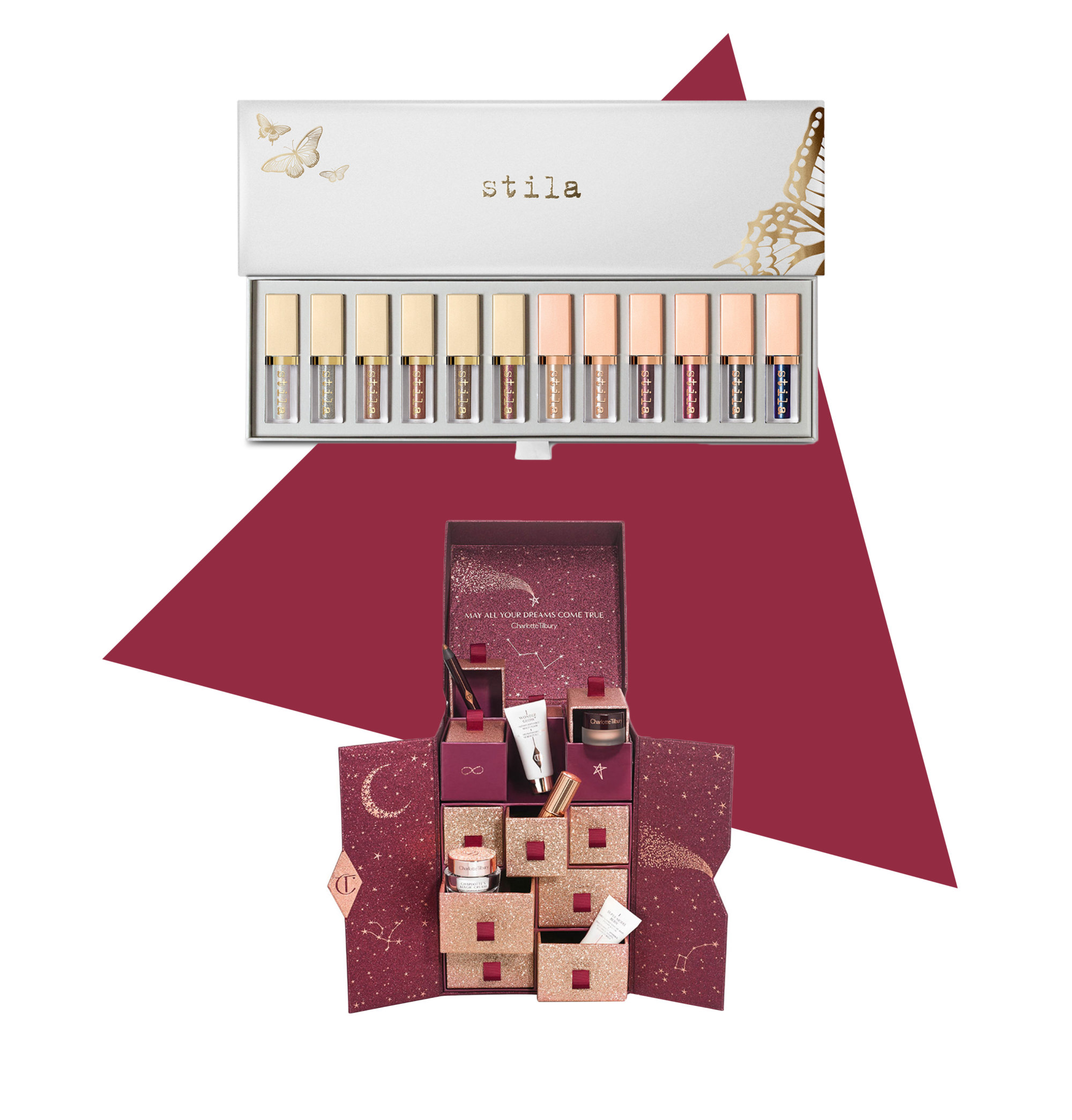 Charlotte Tilbury – Beauty Universe
Calling all Charlotte Tilbury darlings! One of the most coveted Christmas beauty calendars on the market, Ms. Tilbury's take on the '12 Days of Christmas' is bursting with her iconic and best-selling hero products. It's sure to leave the recipient screaming in delight upon delivery.
Stila Cosmetics – All eyes on your liquid eyeshadow vault
This 12-piece set unites six shades of Stila's adored Glitter & Glow Liquid Eye Shadow, plus six of the beloved Shimmer & Glow Liquid Eye Shadow. It combines pearlescent and glitter particles to guaranteed a head-turning look in all the shades.
_______________
KNIGHT OF THE NATURAL
_______________
Prepare to seek solace in the clean, green beauty you've surrounded yourself with. Your New Year's resolution? Go vegan (at least with beauty)!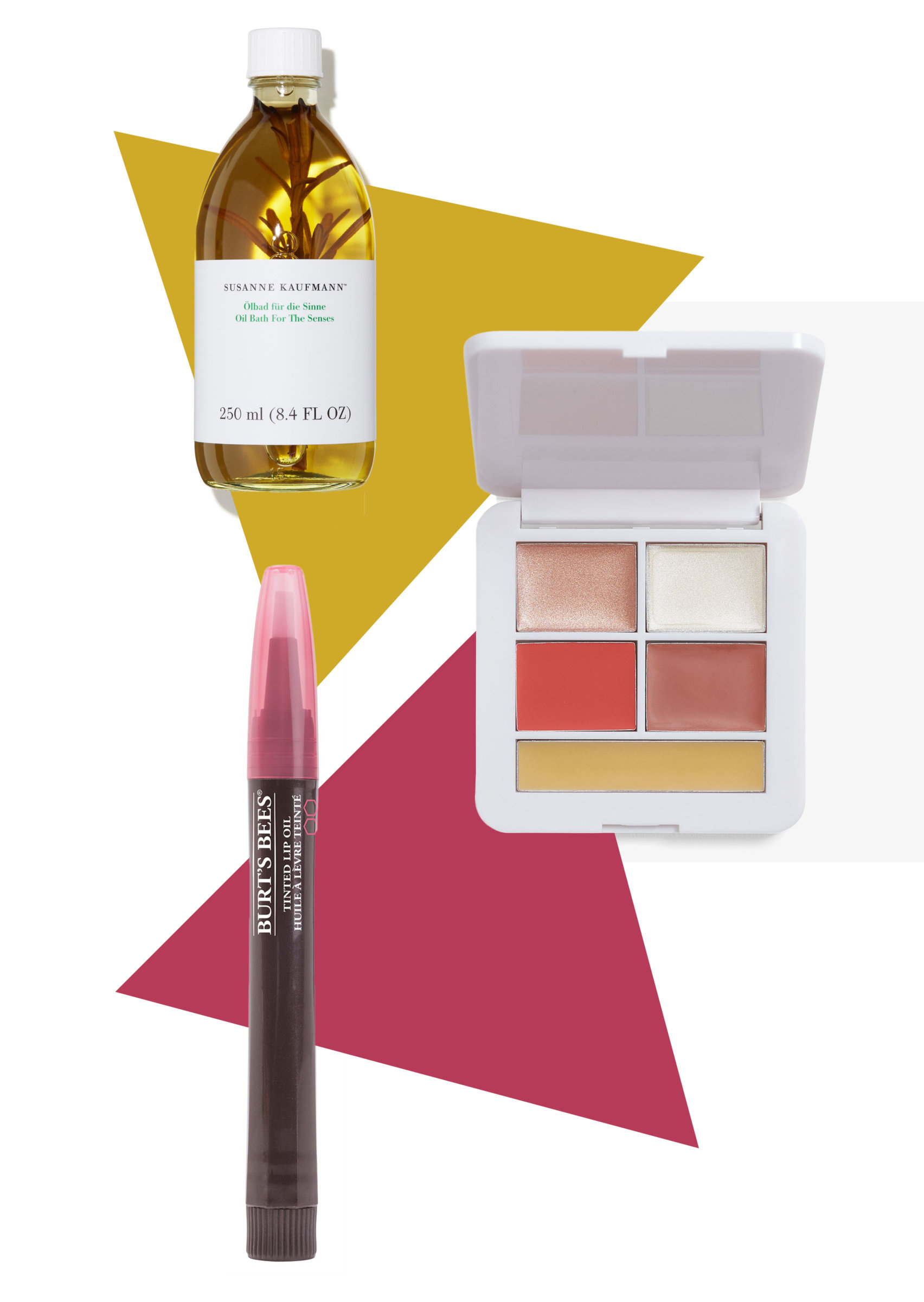 RMS Beauty – Signature set
It's like skincare with color: RMS Beauty has taken its most popular products and popped them into an ultra-convenient palette. You'll have highlighter, bronzer, lip and cheek balm in one place, knowing that they're all made with nourishing, natural formulas.
Susanne Kaufmann – Oil Bath for the Senses
Susanne Kaufmann's Oil Bath for the Senses is the ultimate way to unwind at the end of a long, stressful day. A potent, skin-strengthening and soul-soothing blend of oils that helps to alleviate tension and replenish precious moisture. Moreover, it's antibacterial, anti-inflammatory and aromatherapeutic.
Burt's Bees – Tinted Lip Oil
Tinted Lip Oil gives your lips a natural kiss of color while hydrating and smoothing your lips. This non-sticky formula leaves a subtle glossy finish in a sheer purplish pink shade, and also the packaging is 100% recyclable.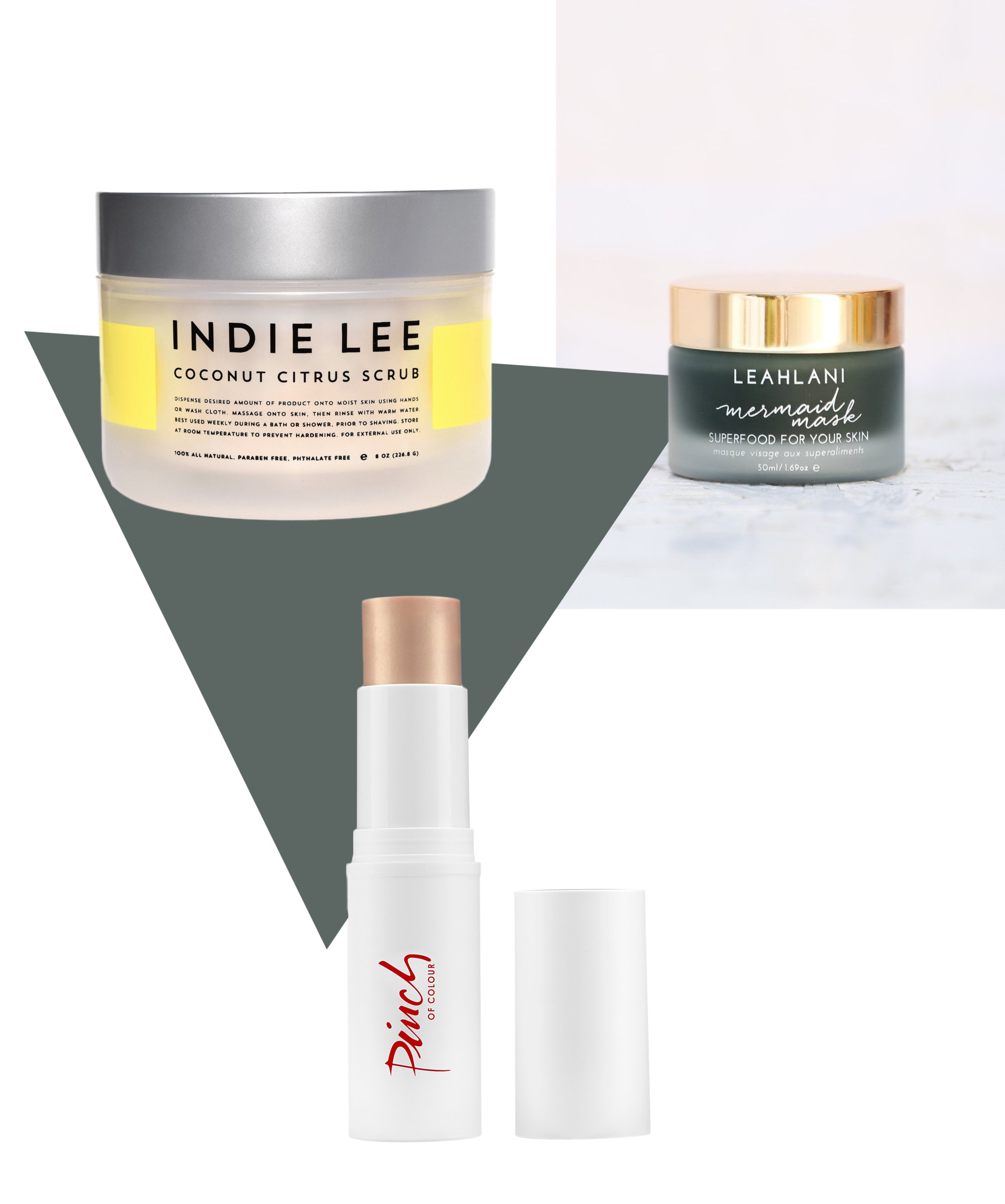 Leahlani Skincare – Mermaid mask
Dive into this pot of emerald green goodness and you'll discover its mermaid-worthy magic. Hand-blended on the lush North shore of Kauai, Hawaii, think of this mask as a super-green smoothie for your skin: spirulina, chlorella and honey to feed every precious cell on your face and impart the ultimate glow.
Pinch of Colour – Honey Glow Waterless Balm
Priming, moisturizing and instantly highlighting the skin with a dewy, healthy glow, this universal balm suits all skin tones and types. Like all of Pinch of Colour's products, the formula is waterless, replacing the precious natural resource with rich, nourishing botanicals: such as shea butter, vitamin E and honey.
Indie Lee – Coconut Citrus Scrub
An effective yet gentle exfoliator, this scrub packs just enough of a punch to successfully slough away dead skin cells, yet the sugar grains won't feel scratchy or abrasive. It's even mild enough to be used on the lips, also given the non-irritating formula.