I can remember vividly that time, approximately between 2008 and 2015, when the only topic of discussion was the sagas, both literary and cinematographic, of "Twilight," "Hunger Games," "Maze Runner," and "Divergent." A moment of "delirium" and collective confrontation, in which I quite empathically took part, and during which the question "Team Edward or Team Jacob?" ruined more friendships than UNO matches could do or more than the question "Team Iron Man or Team Captain America?".
Those YA (or "Young Adults," the genre dedicated to the so-called "literature for teenagers") fantasy and dystopian novels have forever marked a generation of young readers, also marking the beginning of a passion that, at least for me, who in the meantime turned 26, shows no sign of fading away, on the contrary.
The fantasy genre is often and unfairly labeled as something childish, although one of the authors who contributed to its success in the last century was a certain J. R. R. Tolkien with a novel that surely no one knows called "The Lord of the Rings" (if you have not yet read it, I do not know what you're waiting for because it's one of the most beautiful literary experiences ever).
It has undergone several developments and ramifications, thanks to the many titles that over time have been added to the list but, in recent years, also thanks to social media and phenomena such as the "bookstagram" or the "booktube," that is those profiles respectively of Instagram and YouTube dedicated to books, the world of fantasy and, specifically, of the YA fantasy, has found unprecedented success.
I am sure that, while scrolling the "Explore" or "Reels" section of Instagram, it must have happened to you more than once, if you are book lovers, to see content creators who promote certain YA and NA (which include protagonists aged between 18 and 30 years) fantasy sagas, so much so that, at some point, you must have found yourself thinking: "Why is everyone talking about it? Maybe I should read it too, then."
I, myself, have fallen into this "trap" (also thanks to the section dedicated to YA Fantasy on Goodreads), and, in recent times, I have volunteered as a tribute (hello, Katniss!) to catch up on as many of these sagas as possible. The result? Now I'm updated with all the latest releases and I've become a big fan of the genre while acknowledging that certain titles are more useful to shut your brain off than to show off the fact that you have read an actual literary milestone.
Willing to give the right space to this genre and propose some good titles, I've collected in a list those 12 titles of YA and NA fantasy sagas that have conquered my heart in recent times. And I hope they will conquer yours too if you want to give them a chance!
"Shadowhunters" by Cassandra Clare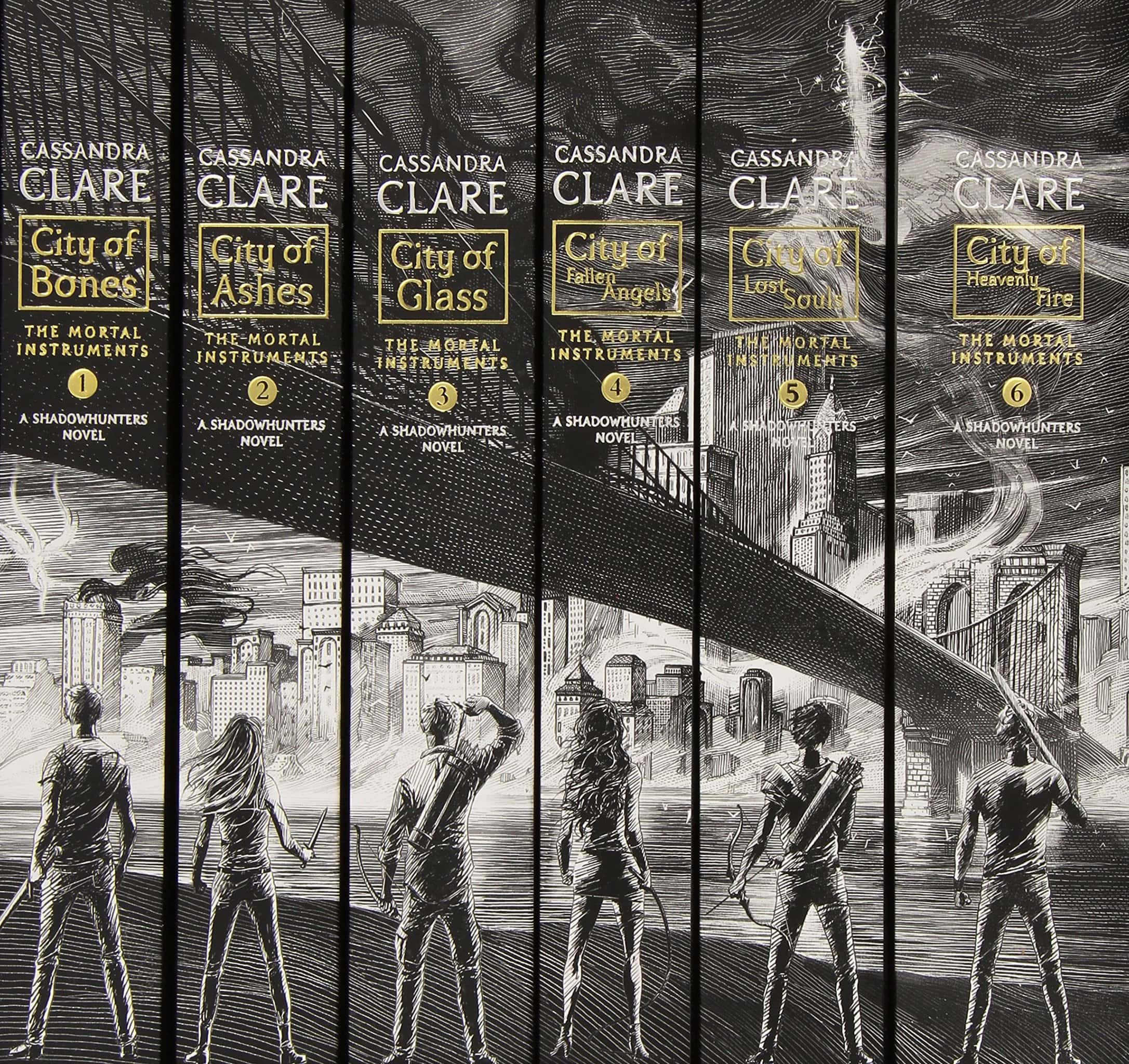 I must admit that I can't be impartial when it comes to "Shadowhunters," because it's in the top 3 of my absolute favorite fantasy sagas. The main saga made of 6 volumes is "The Mortal Instruments," and it revolves around Clary, an "ordinary" girl from New York who discovers one day that she is a Shadowhunters, which means that she's part of a group of human warriors with angelic blood who fight in the shadows creatures such as demons, warlocks, vampires and werewolves to protect humans. Together with Jace, Alec, Isabelle, Simone, and Magnus among others, Clary will soon discover many secrets about her past and her family and will become the protagonist of a war between good and evil, "angels" and demons, whose outcome will mark the fate of the world.
The strength of this saga is the mythological and religious inspirations that make it rich in details, the well-written characters (Magnus Bene uber allies), and the plot twists that leave you breathless. The world of "Shadowhunters" includes a prequel trilogy set in Victorian London, "The Infernal Devices" (with the best characters ever created, in my opinion, aka Tessa, Will and Jem), a sequel trilogy, "The Dark Artifices," with new protagonists, and several spin-off books focused on some characters of the original saga. The trilogy of "The Last Hours" is currently being published, and it's set after the events of "The Infernal Devices", while the final one will be the trilogy of "The Wicked Powers," set shortly after "The Dark Artifices," whose first volume is expected in 2023.
The first book, "City of Bones," was adapted into a film in 2013 and, despite having a simply perfect cast, it did not achieve success at the box office. And no, we will not talk about the Freeform and Netflix series from 2016 focused on the events of the main saga because, as good as the premises were, then it completely lost track of things. Will we sooner or later be able to give justice to such a rich world even on the big/small screen? We'll keep on hoping!
"Nevernight" by Jay Kristoff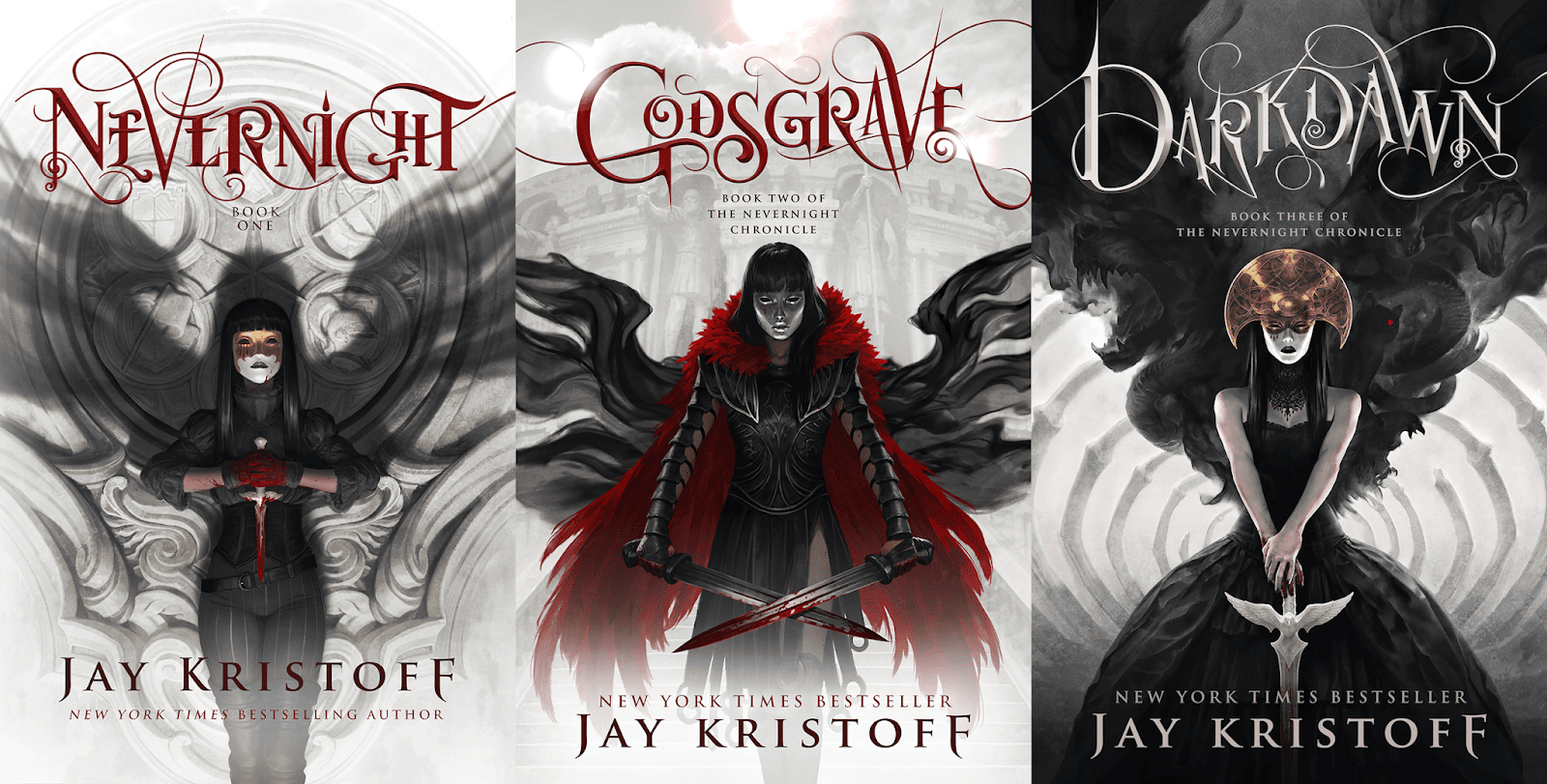 Jay Kristoff is the author of many fantasy bestsellers and is undoubtedly one of the most interesting voices in the contemporary scene (his latest book "Empire of the Vampire" has just been released, and it seems like the beginning of a new, memorable saga). An engaging, "raw" and dramatic story, with an unforgettable protagonist, is the one that characterizes the "The Nevernight Chronicle" trilogy. In a world where corruption and revenge reign unchallenged, the young Mia Corvere, with a background history of spilled blood and a secret gift, that of being able to speak with the shadows, has always had one goal: to become an apprentice of the Red Church, and being able to be part of the network of the most important assassins of the Republic. Mia will have to beat all the other candidates, and come to terms with her past, become the best assassin ever, and finally avenge her family. But this is just the beginning.
An extremely detailed world, a dynamic and brutal writing style, and the motto "never a joy" always present in the background, are the elements that make this trilogy a must-read that you will not be able to stop reading. At first, it may seem complicated but don't give up and keep reading, it is just the beginning of an adventure where the twists and turns will become more and more compelling. "Never flinch. Never fear. And never, ever forget:" are you ready to follow Mia just as if you were her shadow?
"From Blood and Ash" by Jennifer L. Armentrout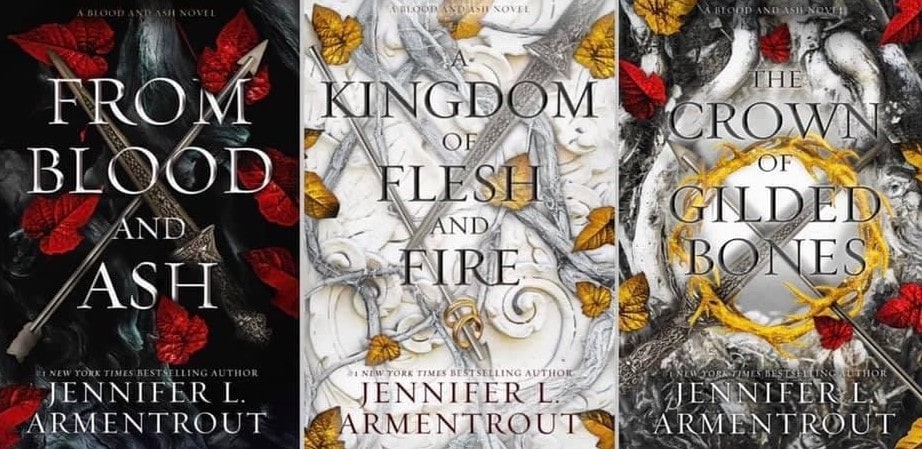 This saga is made of 6 chapters, but only three of them have been published so far. But what is this high fantasy about? The story is set between the regions of Masadonia, Carsadonia, and Atlantia, and includes fantastic creatures such as the Vampry, the Wolven, and the Craven, the "monsters" physically transformed as a result of a "disease," and the Atlanteans: I won't say more because I don't want to spoiler anything, it's up to you to discover their origins.
The protagonist is Poppy, a girl chosen by the gods for her special gift thanks to which she is able to save people from the above-mentioned "disease." She spent her whole life imprisoned in a palace, without showing her face to anyone but a select few, waiting for her ascension. One day, the mysterious and charming Hawke is assigned to her as her guard, and he will slowly become her friend, or perhaps something more… When she finds herself involved in an attempt on her life, Poppy will discover that she has lived in a lie until that moment, that the truth is much wider and deeper than what she was told, and that she cannot trust anyone. Not even Hawke and his dark secrets.
This fantasy lacks nothing: there are vampires and werewolves, betrayals, conspiracies, plot twists, but above all, there is an explosive "enemies to lovers" dynamic. Although it may be predictable in some parts, it is a very engaging and dynamic reading, sometimes dark, where every secret brought to light corresponds to one that has yet to be explored. You will not be able to stop reading it, trust me.
"A Court of Thorns and Roses" by Sarah J. Maas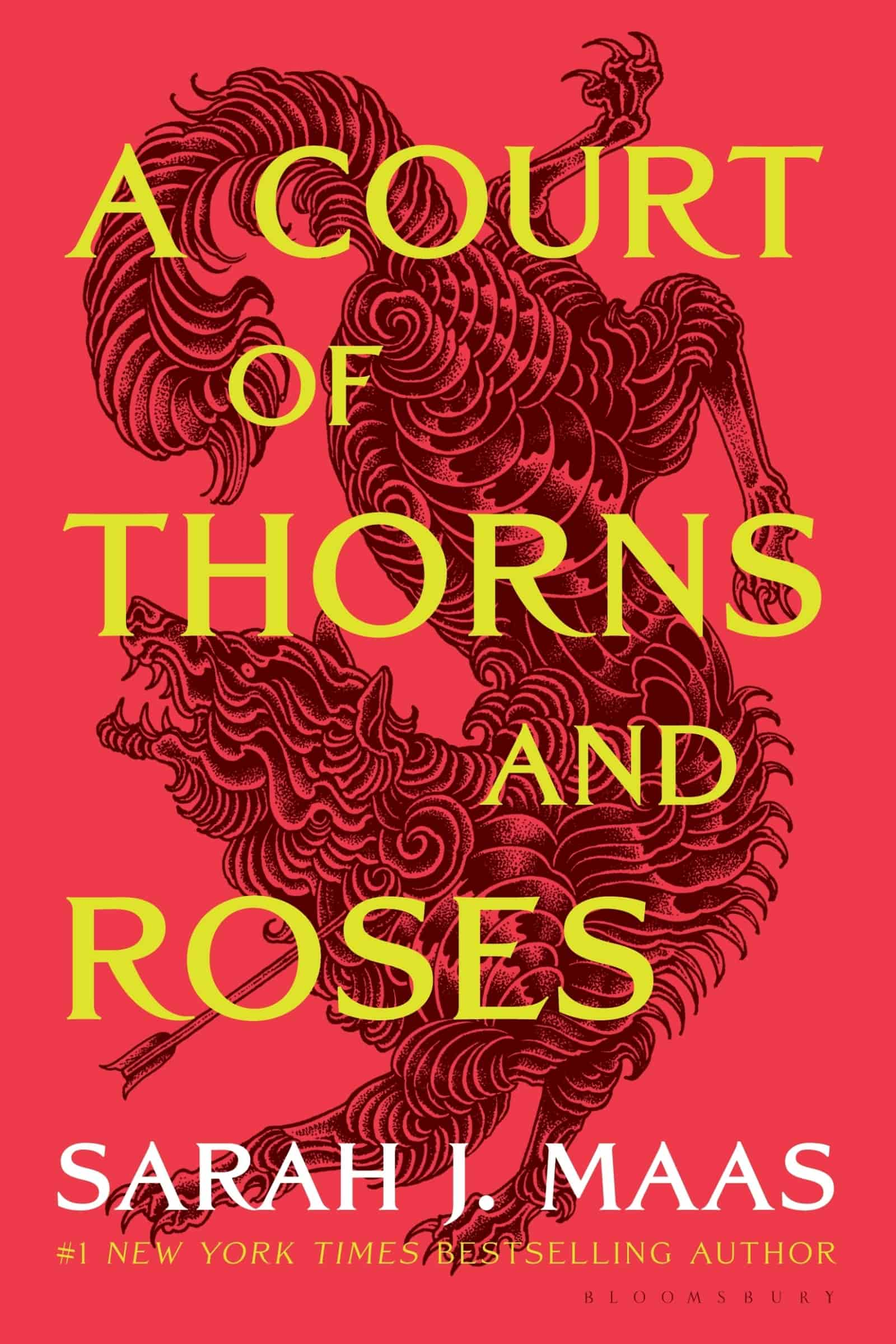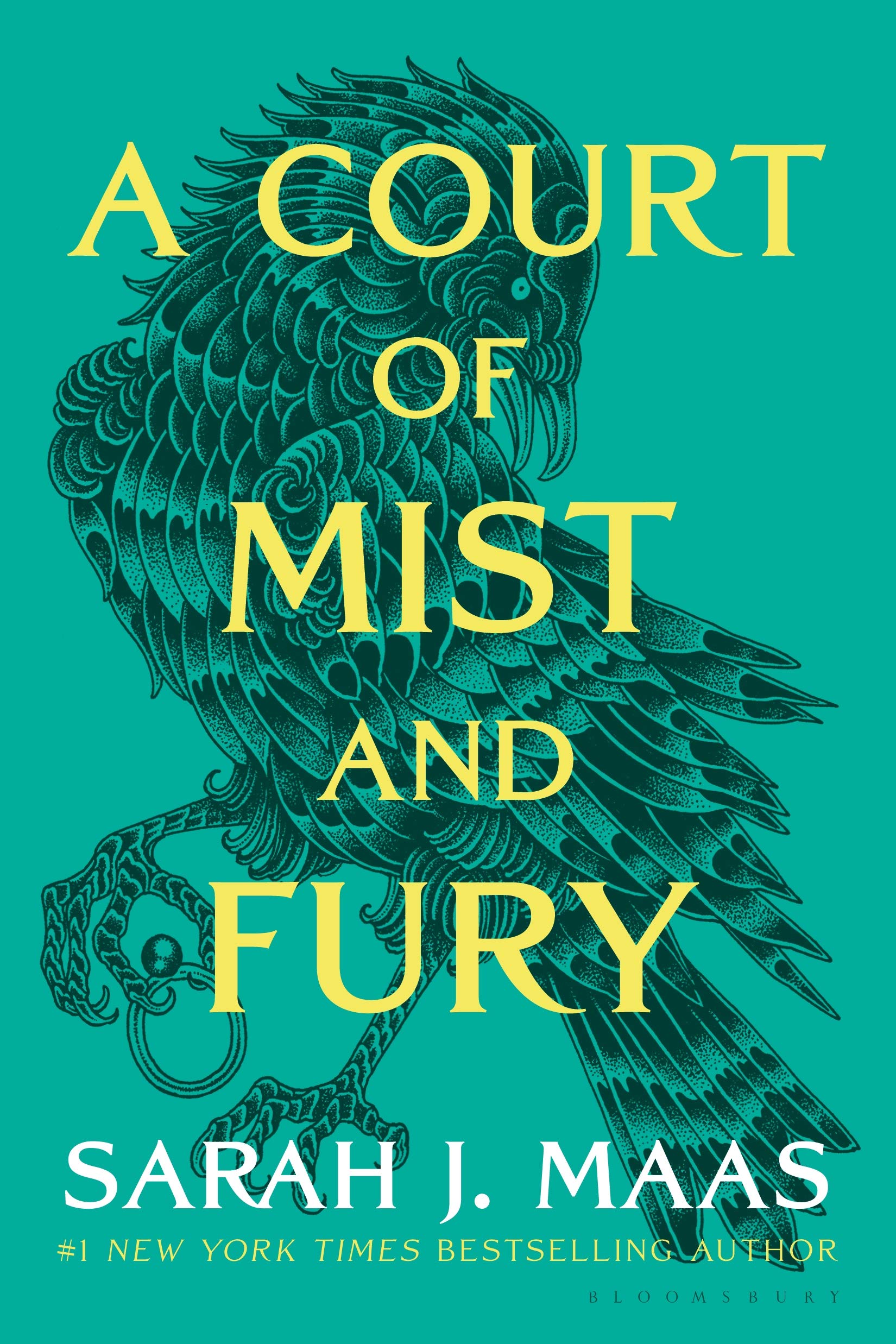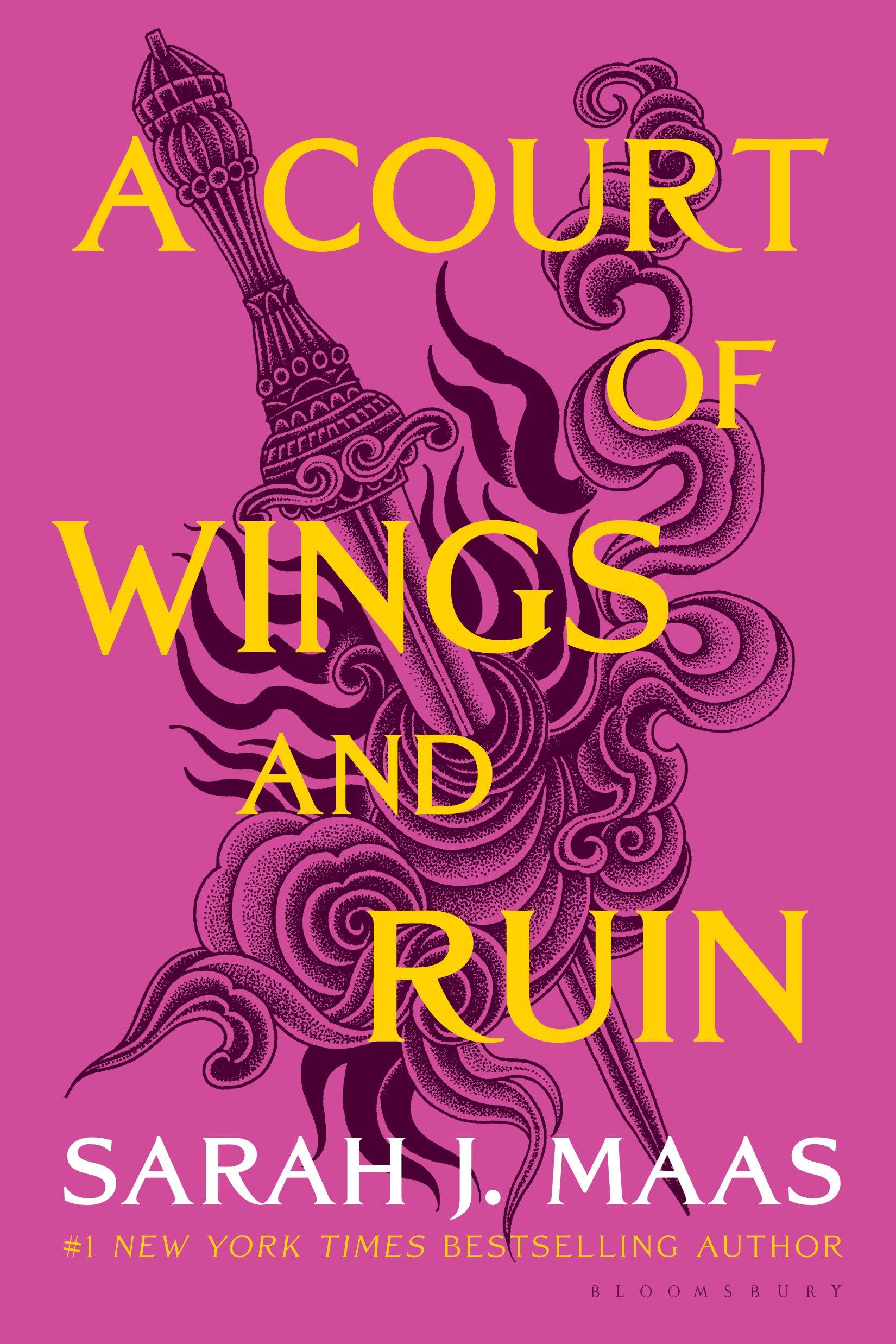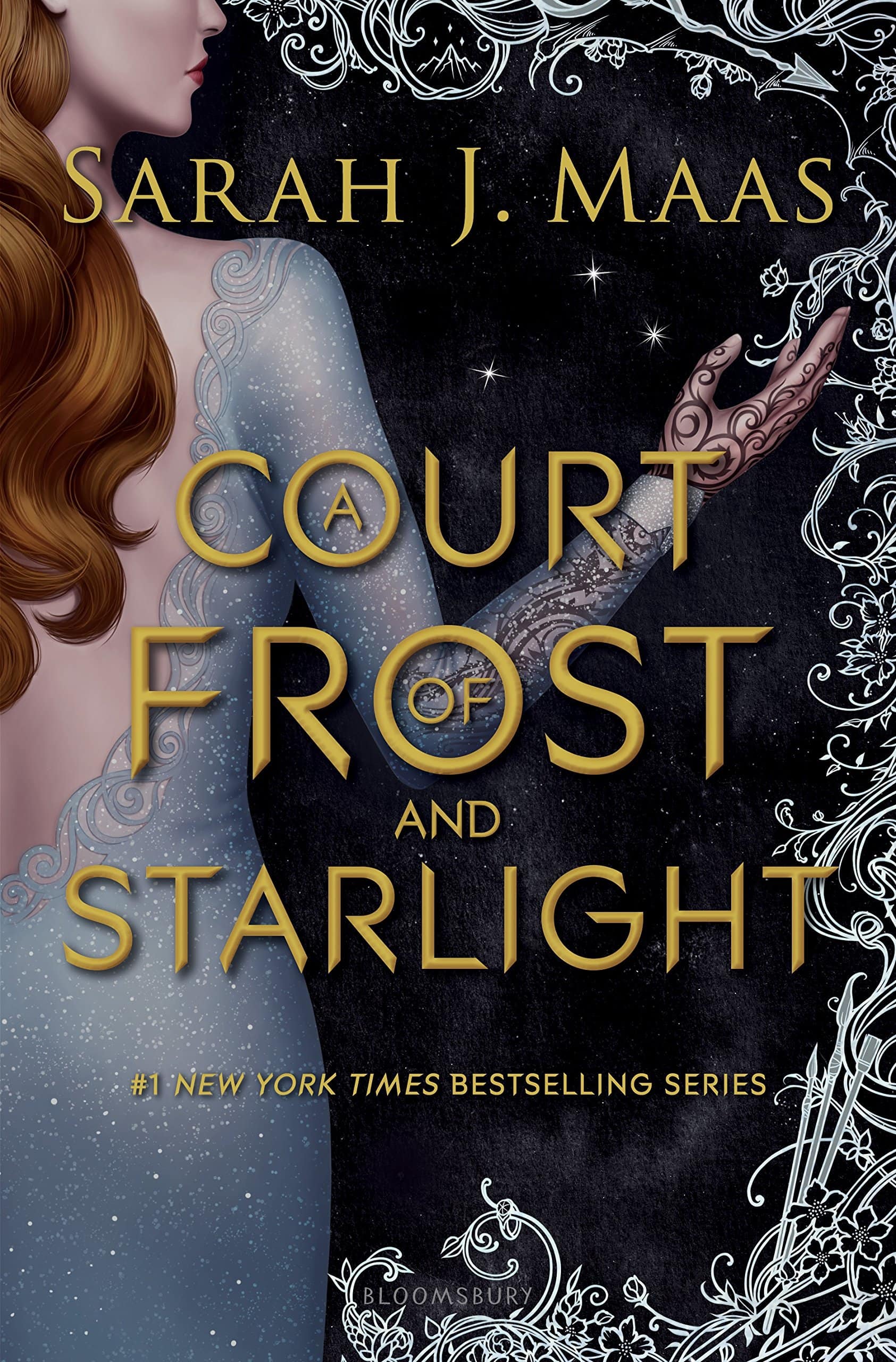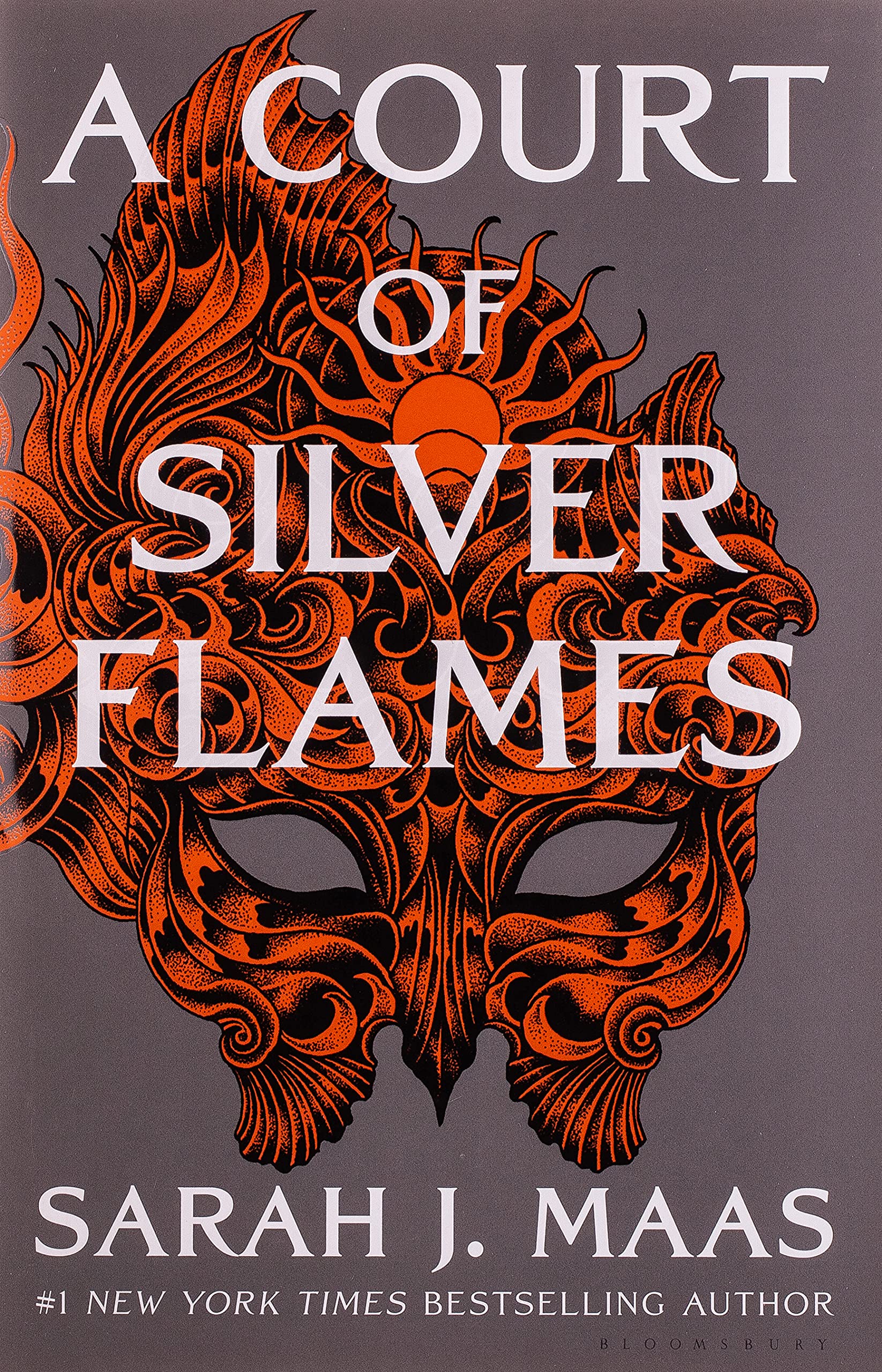 It is perhaps the saga that has most divided the opinion in recent years: some consider it an interesting story on the fairy world, and those who think it is a "trashy" reading. The judgment at the end of reading for this new adult and high fantasy story is up to you, and a TV series for Hulu based on it will soon be released. The young Feyre is a human who carries on her shoulders the burden of thinking about her family, fallen into disgrace: she lives not far from the limit of the lands of the Fae, fairy creatures that, up until a few centuries before, brutally dominated humans.
One day, she kills a wolf to feed her family, but she doesn't know that the wolf is a shape-shifting fae: when Tamlin, a High Fae, claims her life in exchange for that of the wolf, Feyre finds herself forced to go living with him in the Spring Court. Forever. It is the beginning of an adventure that will slowly lead Feyre to understand the dynamics of the fae world and to acquire an increasingly important role in the salvation of the same world from a mysterious curse that also threatens humans. Meanwhile, she comes across new powers, old legends, and powerful allies with whom to face and shape her destiny.
I would love to say more, but no spoilers allowed here, I will only say this last thing: wait for the arrival of Rhysand and his Inner Circle. From there, everything changes. The saga includes 5 books, and the last one is centered on Nesta, Feyre's sister, while more titles are coming in the future. What I like about this saga are undoubtedly the dialogues, the portrayal of certain characters (remember who I mentioned before), and the detailed descriptions that make them easy to identify. There are also twists and turns, although, to be honest, it is a reading that sees its fulcrum in the love dynamics, so, you have been warned.
"The Poppy War" by Rebecca F. Kuang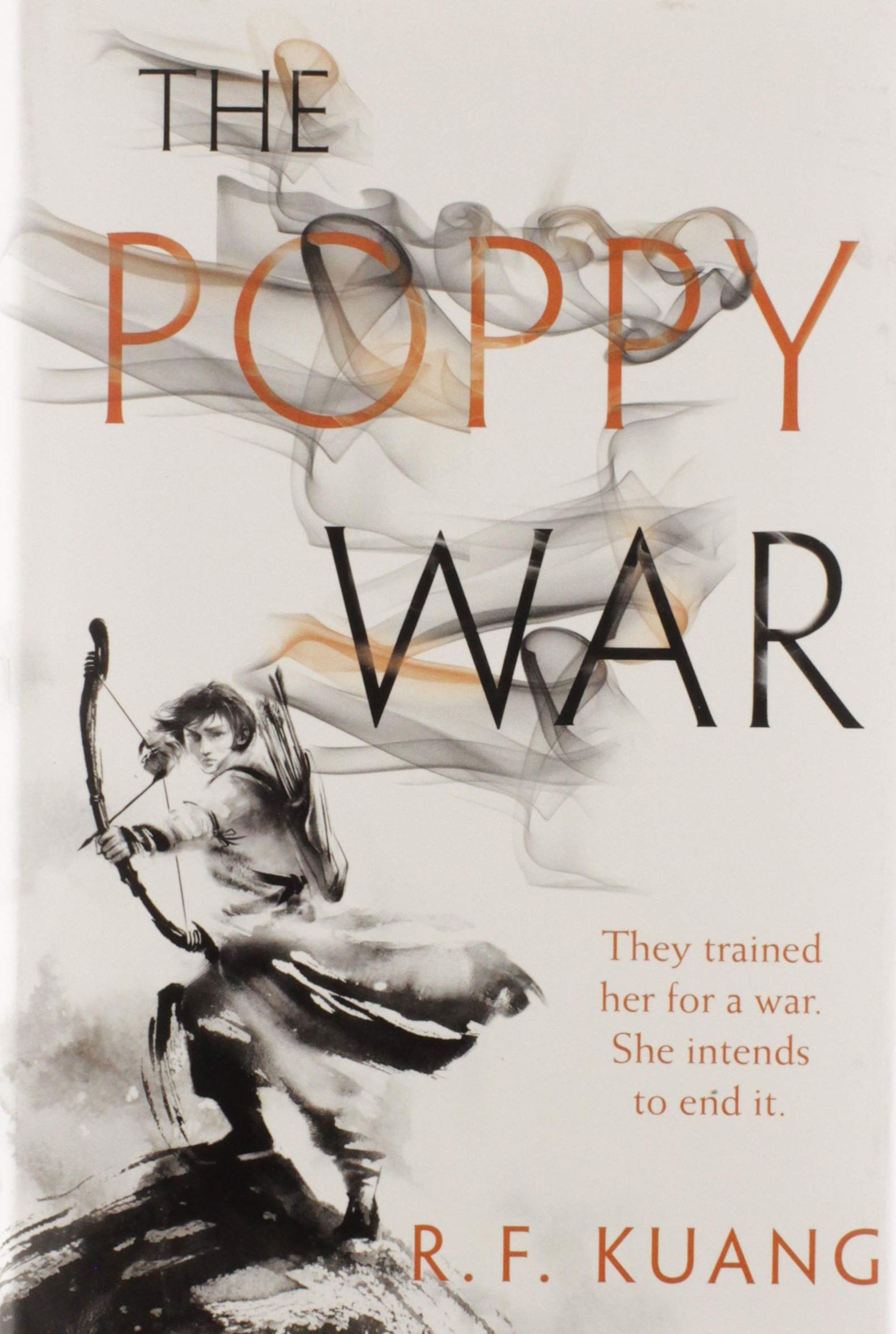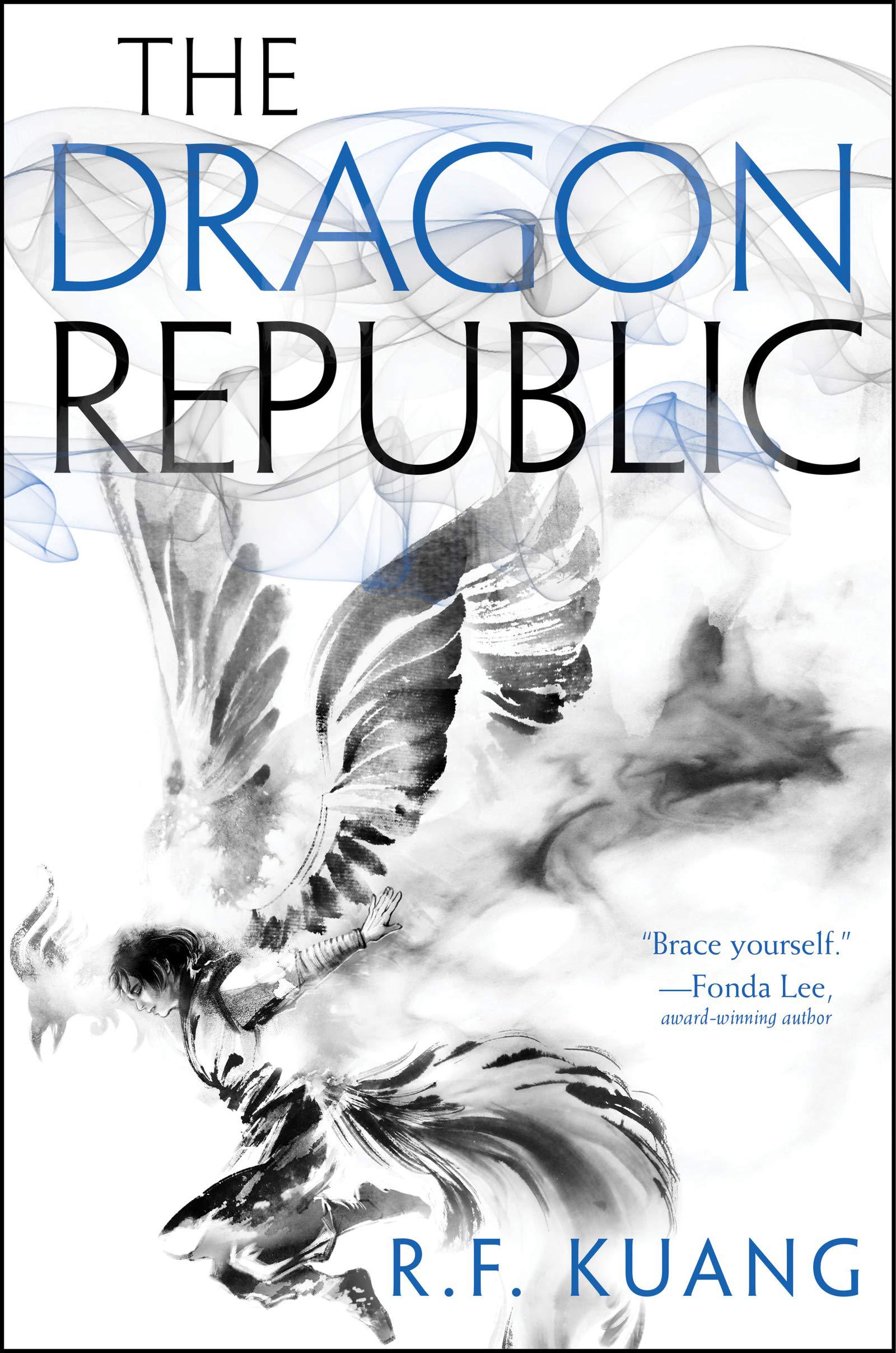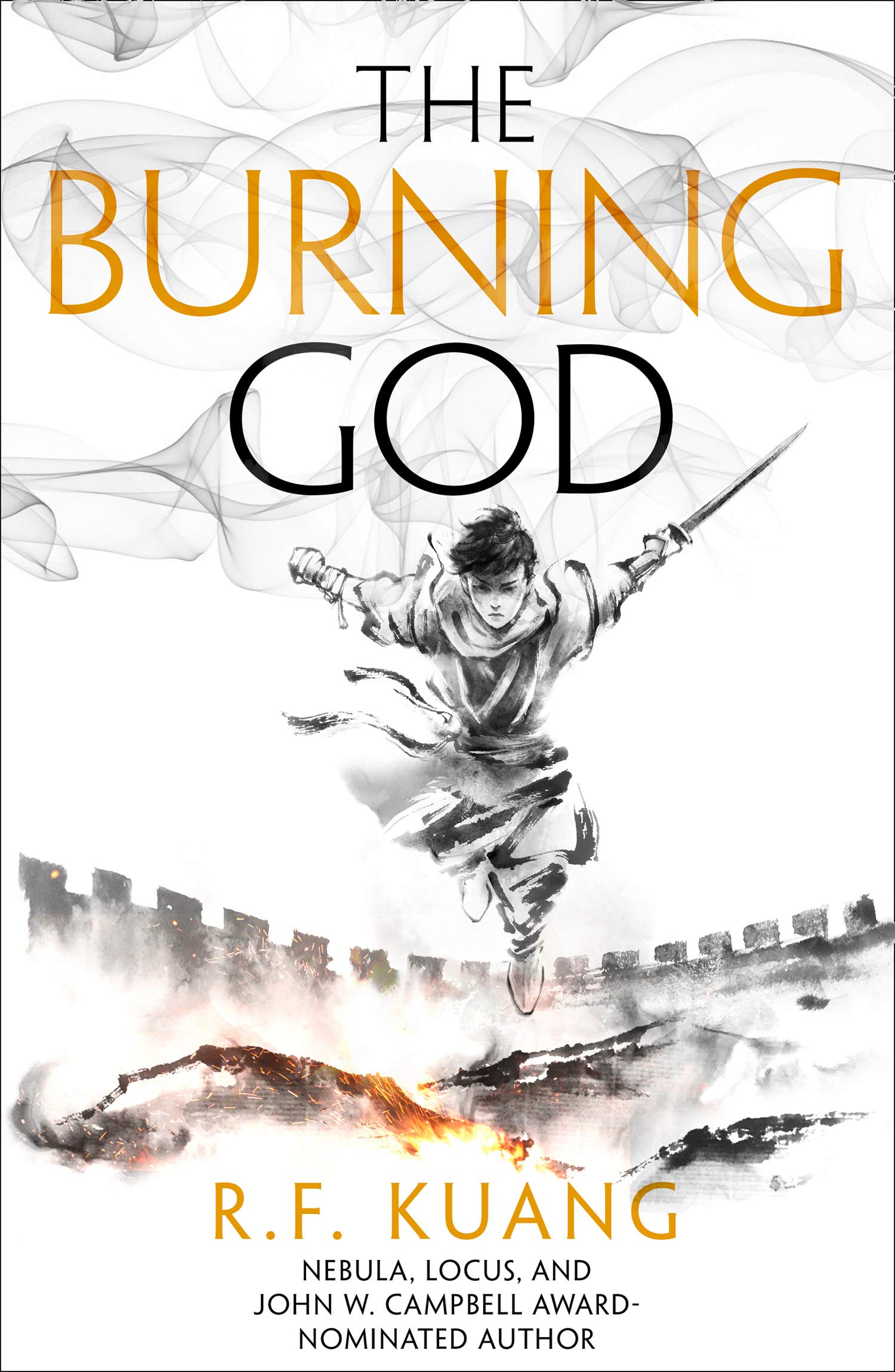 A complex fantasy saga rich in cultural elements and symbols from the Chinese tradition that make it extremely fascinating and engaging. I advise you to catch up on it as soon as possible precisely for the world and the inspirations that characterize it. The protagonist is Fang Runin, known as Rin, an orphan adopted by a family of smugglers of opium, an illegal substance. When she discovers that she is destined to get married, Rin decides to sign up for the Kējŭ, the admission exam to enter the prestigious Sinegard Academy.
Once accepted, Rin will have to clash with the prejudices of his colleagues, rich scions from important families, but thanks to her studies and determination, she discovers that she can become a great warrior not only by excelling in combat but also through the powers of the gods, which can be accessed through shamanism, an ancient way of meditation that allows you to communicate with the Pantheon, inhabited by many gods, by assuming opium. Thanks to her training, Rin prepares to face powerful enemies hidden in the shadows, which will lead her to travel a difficult path to fulfill her destiny: that of becoming the Phoenix.
Do not be fooled by the apparent plot of early youth gaps: the saga is all about the topic of spirituality, revenge, and brutality, in a world where justice and genocide seem dangerously intertwined, and where balance is the key to not lose reason. A balance that, as Rin will soon understand, requires great strength and great sacrifice: if you like war and strategy stories, this trilogy is made for you.
"Daughter of Smoke and Bone" by Laini Taylor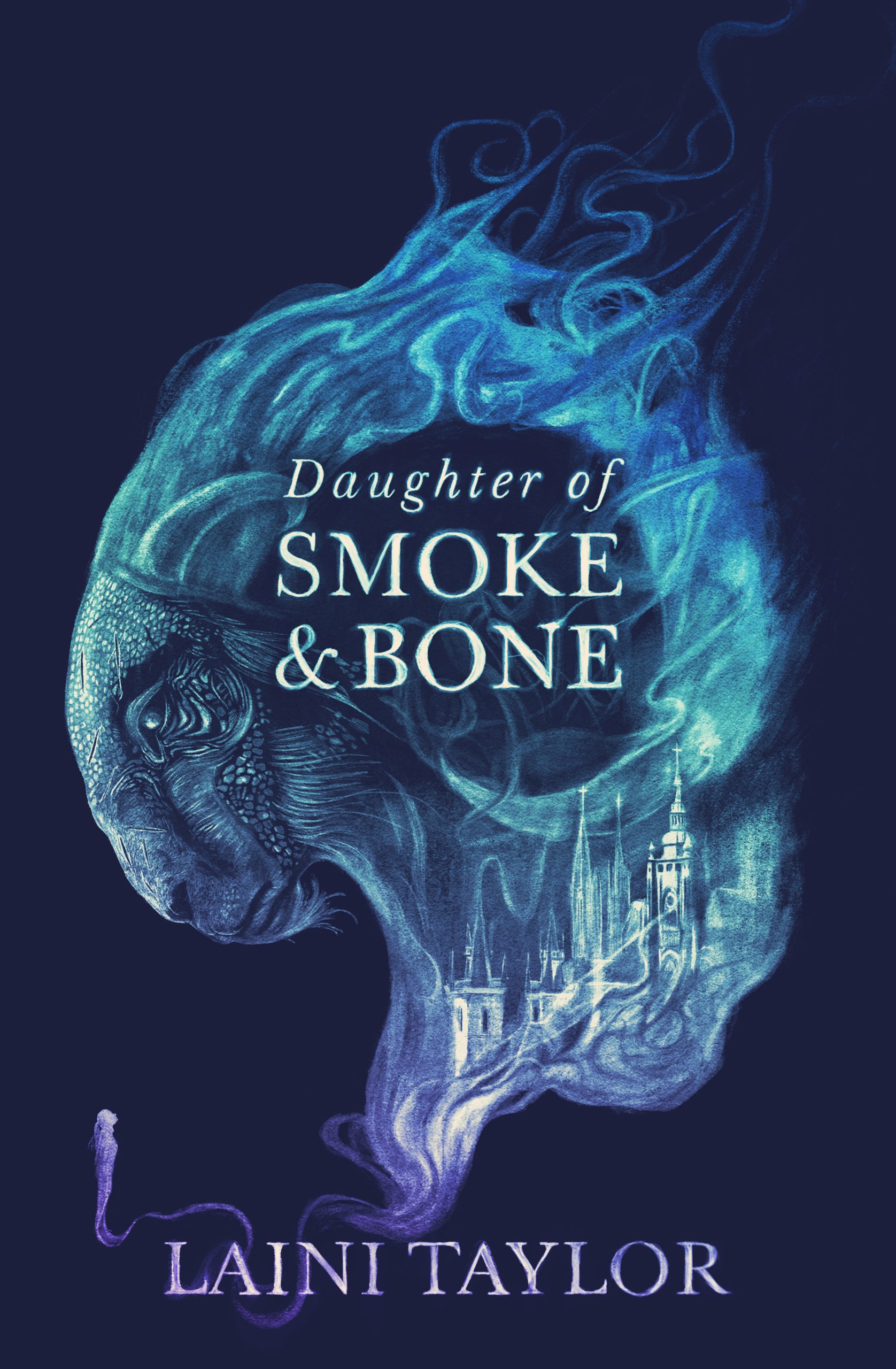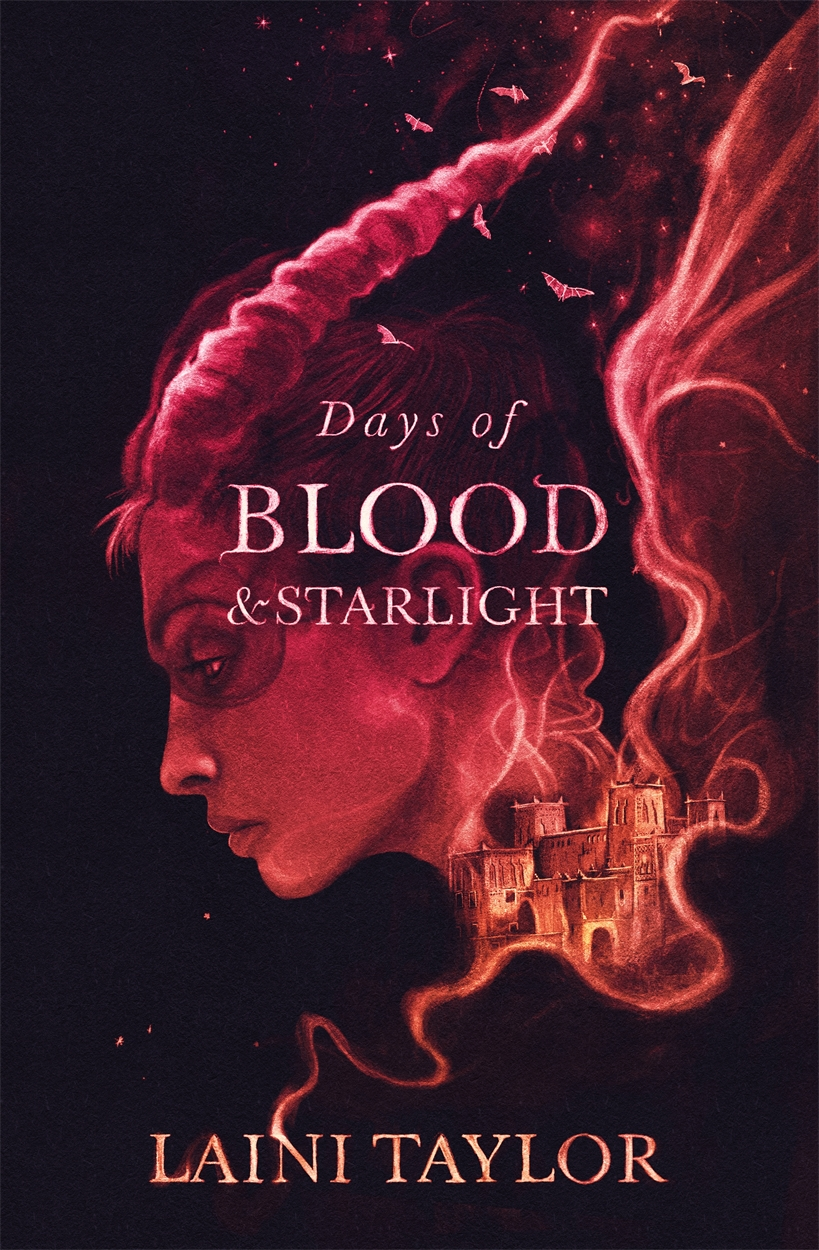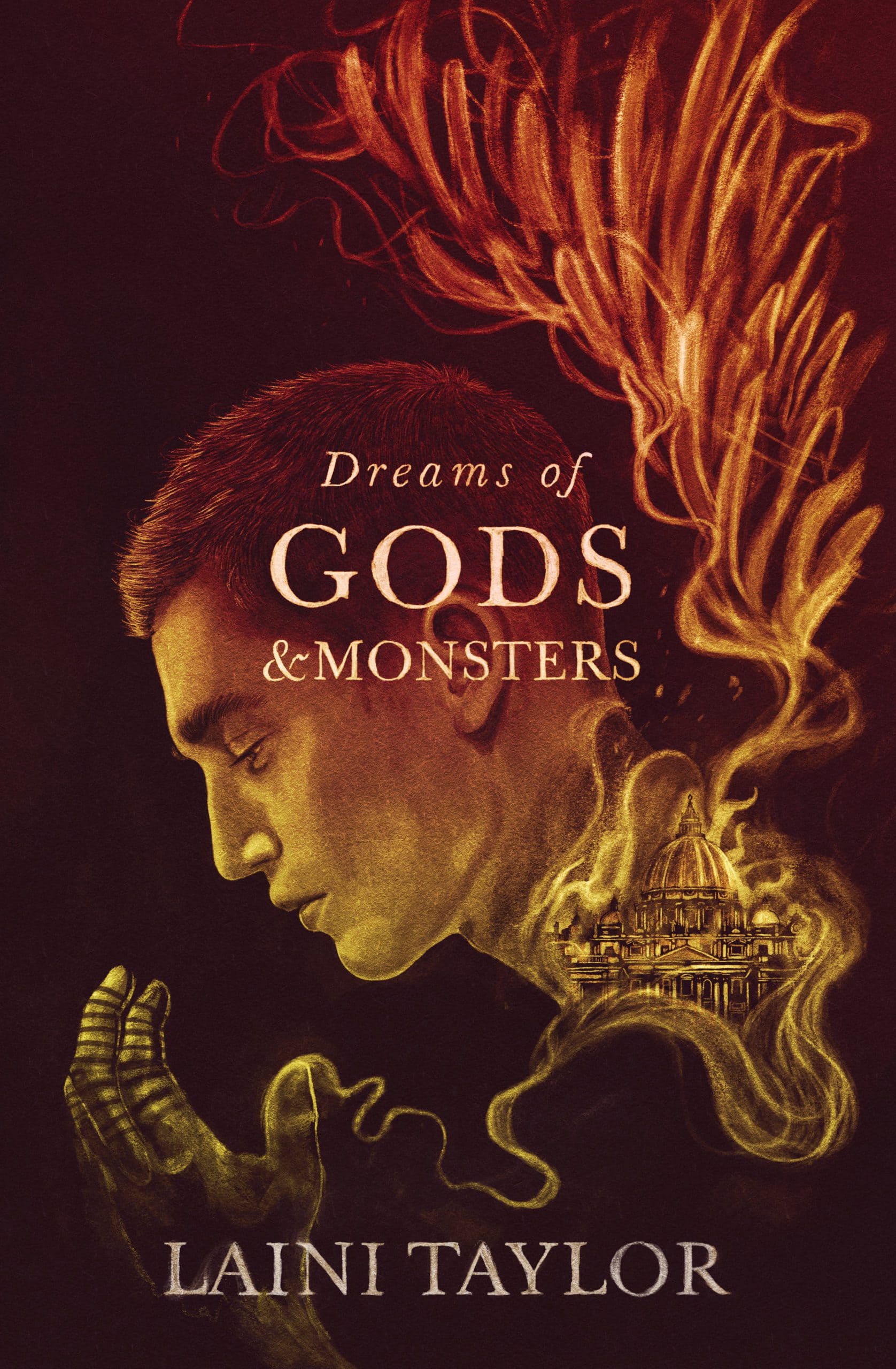 One of the most acclaimed sagas in recent years, where the unexpected element is the protagonist: here we find Karou, an art student who lives in Prague with her adoptive father Brimstone, a Chimera who gives desires in exchange for teeth, and in whose shop there is a portal that allows you to instantly move from one place to another all over the world. Soon, a threat looms over Karou that involves both the human world and that of Chimeras and that will lead to the final battle, after millennia of struggles between the latter and the angels, perfect but soulless beings. Karou will have to ally with Akiva, a Seraphim, to save his "family" and the whole world, discovering, along the journey, ancient secrets such as time, suggestive places, and love.
An extremely fascinating trilogy, which in the battle between Chimeras and Seraphims sees the "battle" between pagan and Christian beliefs, rich in mythological and cultural hints, and detailed settings. The advice is to face the reading with the right attention, so as not to risk losing passages or key elements, and I'm telling you that from my own experience.
"Shadow and Bone" and "Six of Crows" by Leigh Bardugo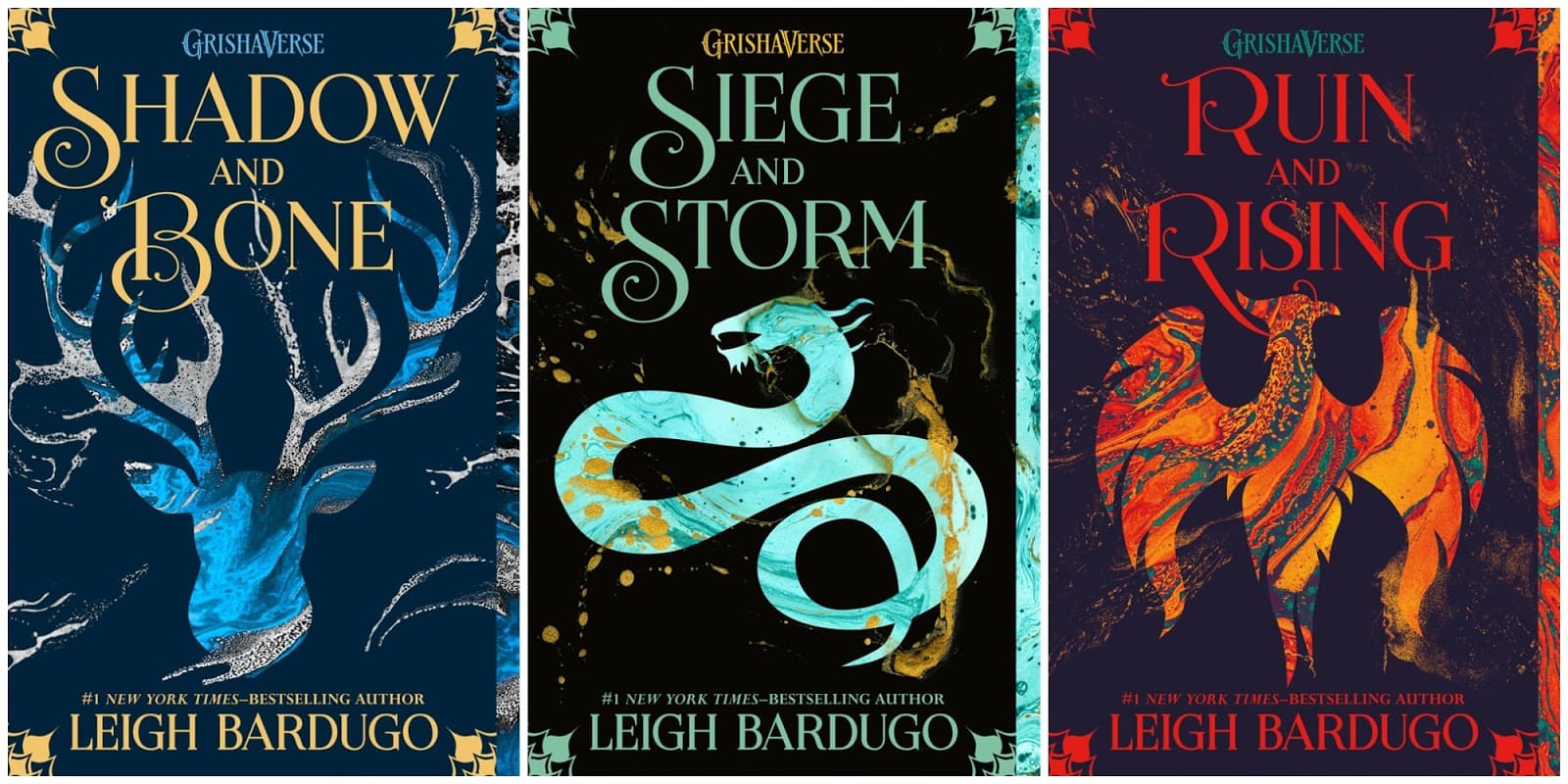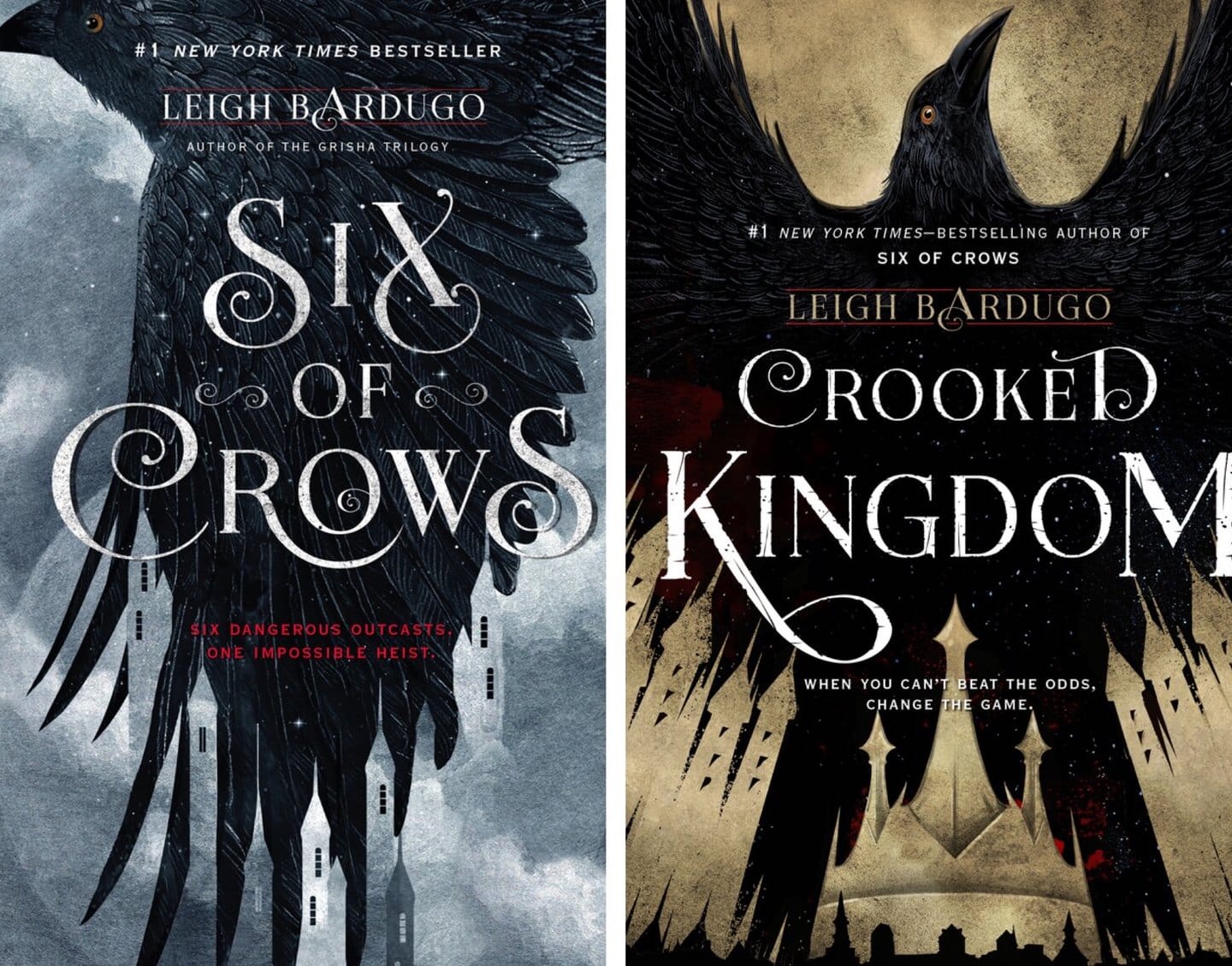 It is on these books that one of the most acclaimed Netflix series of 2021 has been adapted, and my comment is: AT LAST, the Grishaverse has the attention it deserves (and a well-done adaptation, as well) because it collects incredibly compelling and detailed characters and stories. But first things first, forgive my enthusiasm, it's always like this when I talk about this saga. The so-called Grishaverse consists of two separate stories belonging to the same world: the trilogy of "Shadow and Bone" and the duology of "Six of Crows." There is also a spin-off, "King of Scars," dedicated to the character of Nikolai Lantsov.
The original trilogy stars Alina, a young soldier from Ravka, who discovers that she is a Grisha (people capable of manipulating the elements) with an extraordinary power, that of evoking sunlight. Thanks to it, she will be able to enter the Fault, a strip of dark land dominated by monsters that separate Ravka from the rest of the continent, to defeat it. With the help of the Darkling, a powerful Grisha who, unlike her, can summon darkness, and her childhood friend Mal, Alina embarks on a journey to discover herself and her abilities to save the entire continent.
The duology is set a few years after the events of the trilogy, with new protagonists and a new setting, the infamous city of Ketterdam. Here, Kaz Brekker, a notorious thief known as "Dirty Hands," receives an offer as incredible as it is impossible: to penetrate the Ice Court to save a scientist in exchange for an incredible sum of money. To carry out the heist, Kaz gathers a gang of criminals: Inej Ghafa, a former acrobat now a spy, Jesper Fahey, an infallible shooter, Nina Zenik, an undercovered Grisha, Matthias Helvar, a former soldier from the Ice Court and Wylan van Eck, a young explosives enthusiast. To complete the mission, the group will learn to trust each other, always keeping in mind the motto: "No mourners, no funerals."
I do not exaggerate while saying that it is one of the most engaging fantasy sagas that I have read in recent years: the characters are very well written, the plot is never boring, and the dynamics, both those involving the protagonists and the background ones, are incredibly interesting, so much so that when you think you have understood something, a plot twist calls everything into question again. Trust me, you will not regret reading it.
"The Cruel Prince" by Holly Black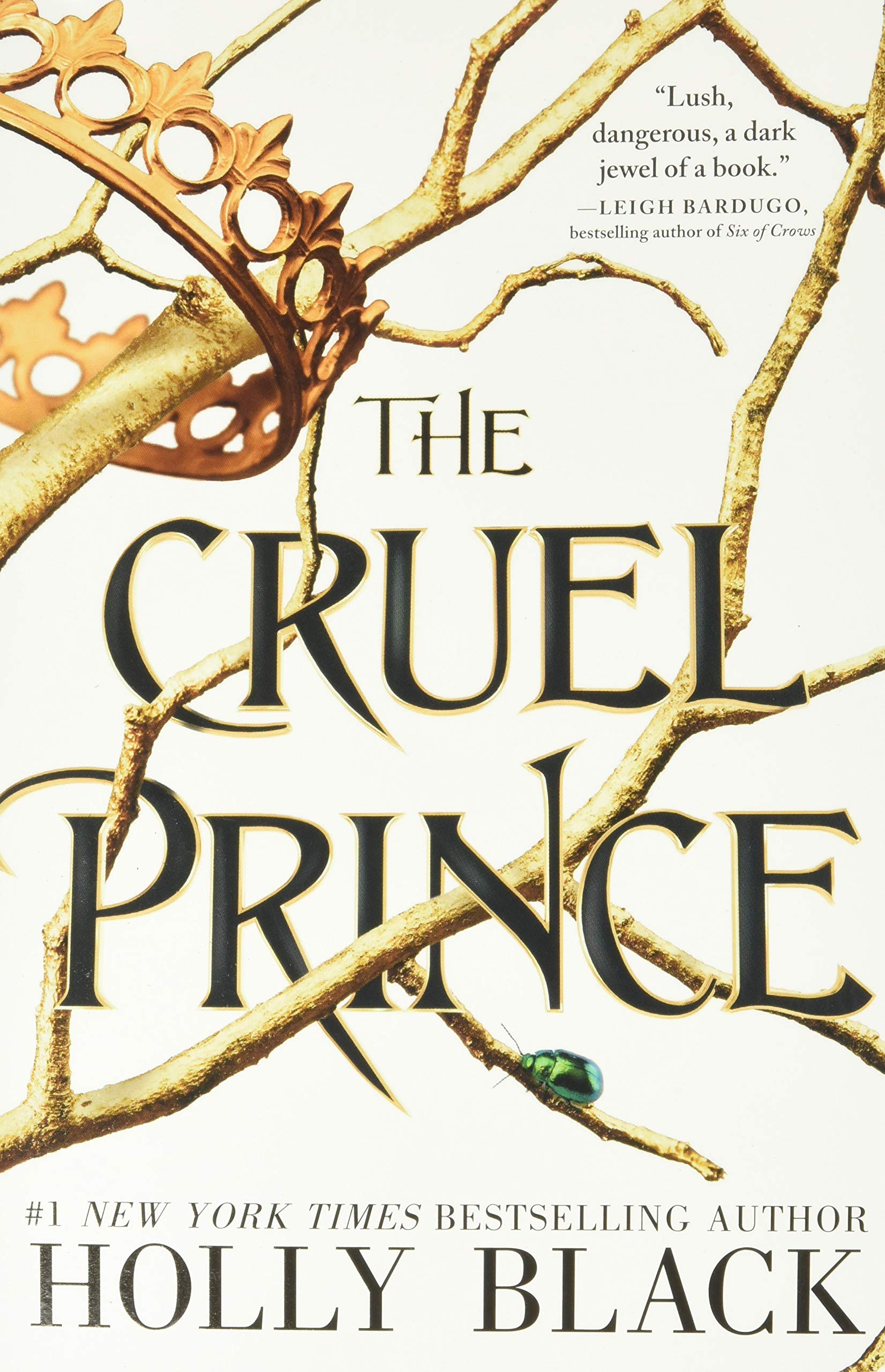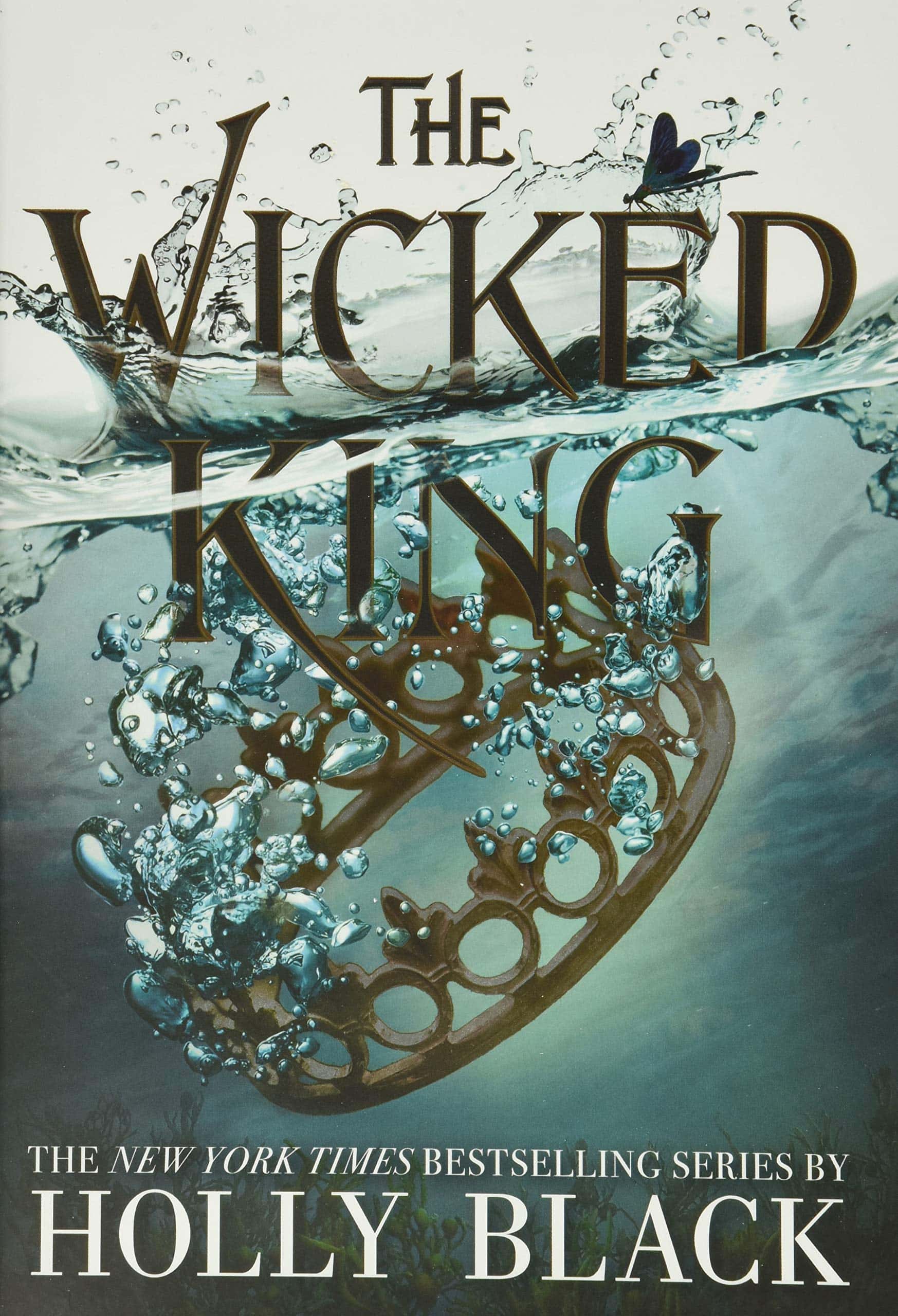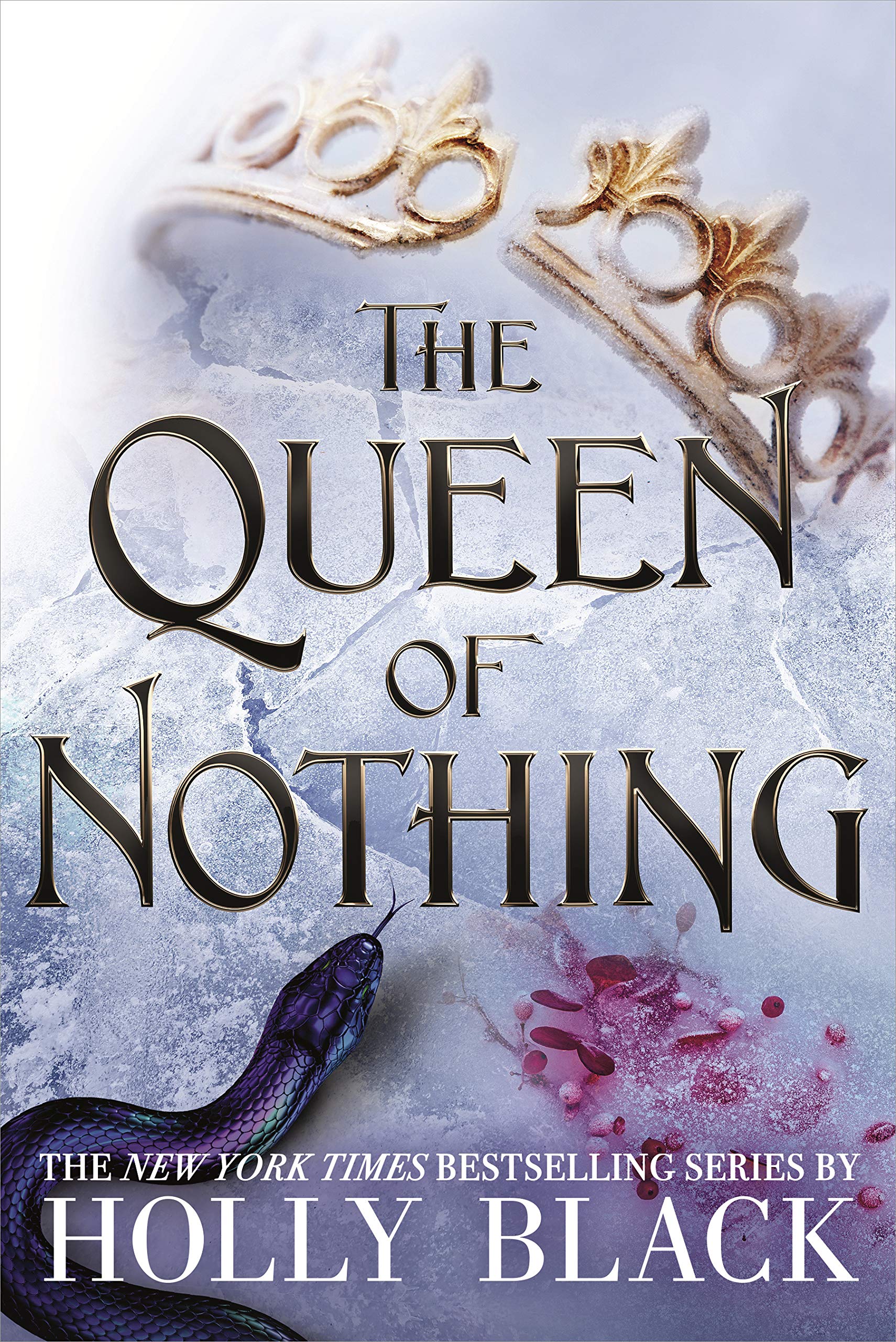 Is it perhaps the best trilogy with "enemies to lovers" dynamics? I would say it is indeed. Here we have a fairy setting, but a good balance between the elements of love, adventure, and magic. Jude Duarte is a human girl who is kidnapped and led to live in the fairy world, although she struggles to be accepted by others due to the absence of magical blood in her veins, starting with Prince Cardan, the cruel son of the High King. To get the place he deserves in the fairy world, Jude begins working as a spy, where she discovers her abilities for deception and fight. When the idea of civil war threatens to overwhelm the court, Jude is ready to risk everything to save her world. Even allying with the insolent Cardan.
It is a pleasant reading that you can face in one seat, a sort of dark fairy tale with a suggestive setting, but above all, of the beautiful characters that we fall in love with right away, starting from the protagonist couple, rich in shades. You, lovers of intrigue, of stories where power and love intertwine, and of courageous female protagonists, this is the book you're looking for. And even you who have a thing for dark princes…
"Serpent and Dove" by Shelby Mahurin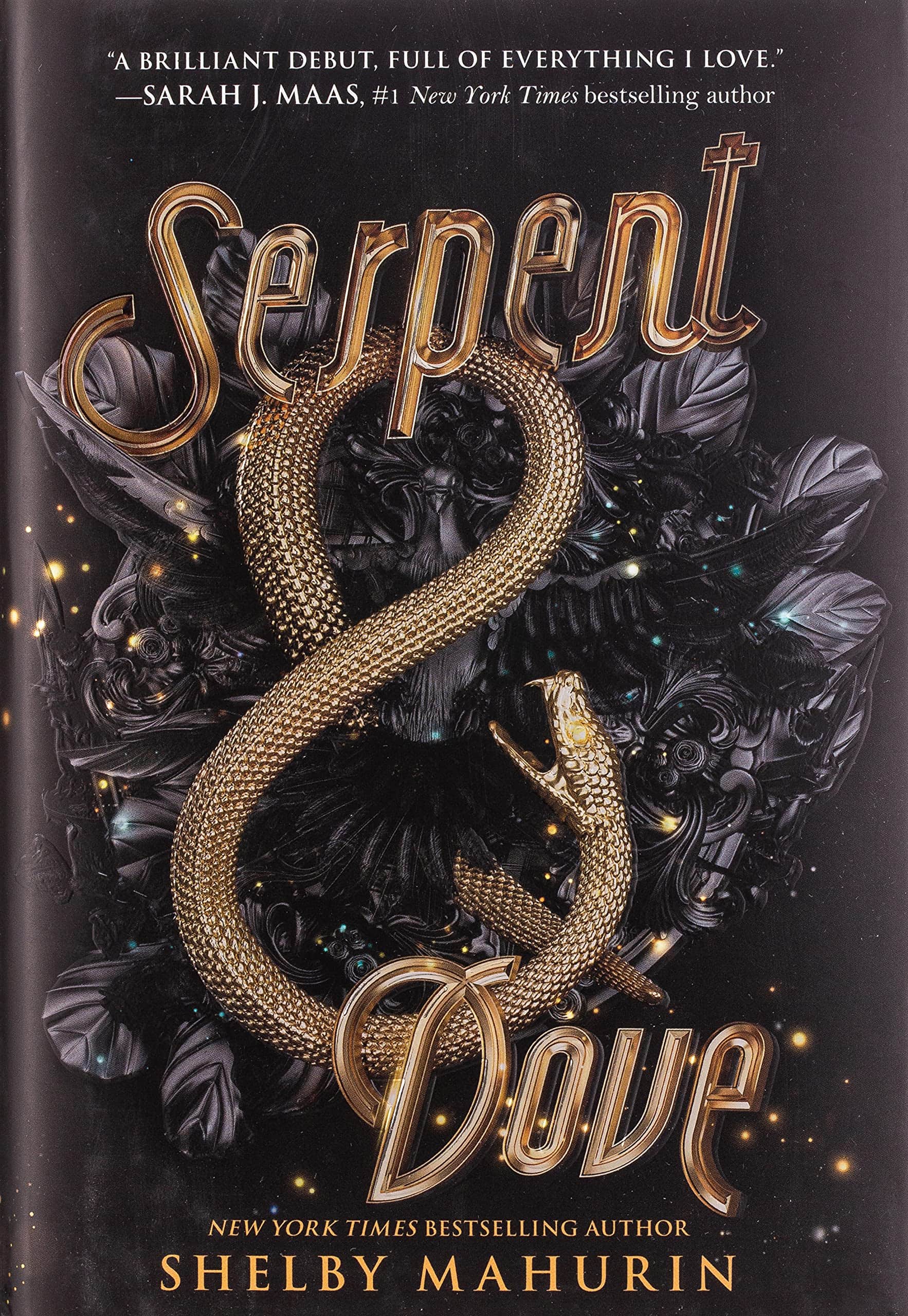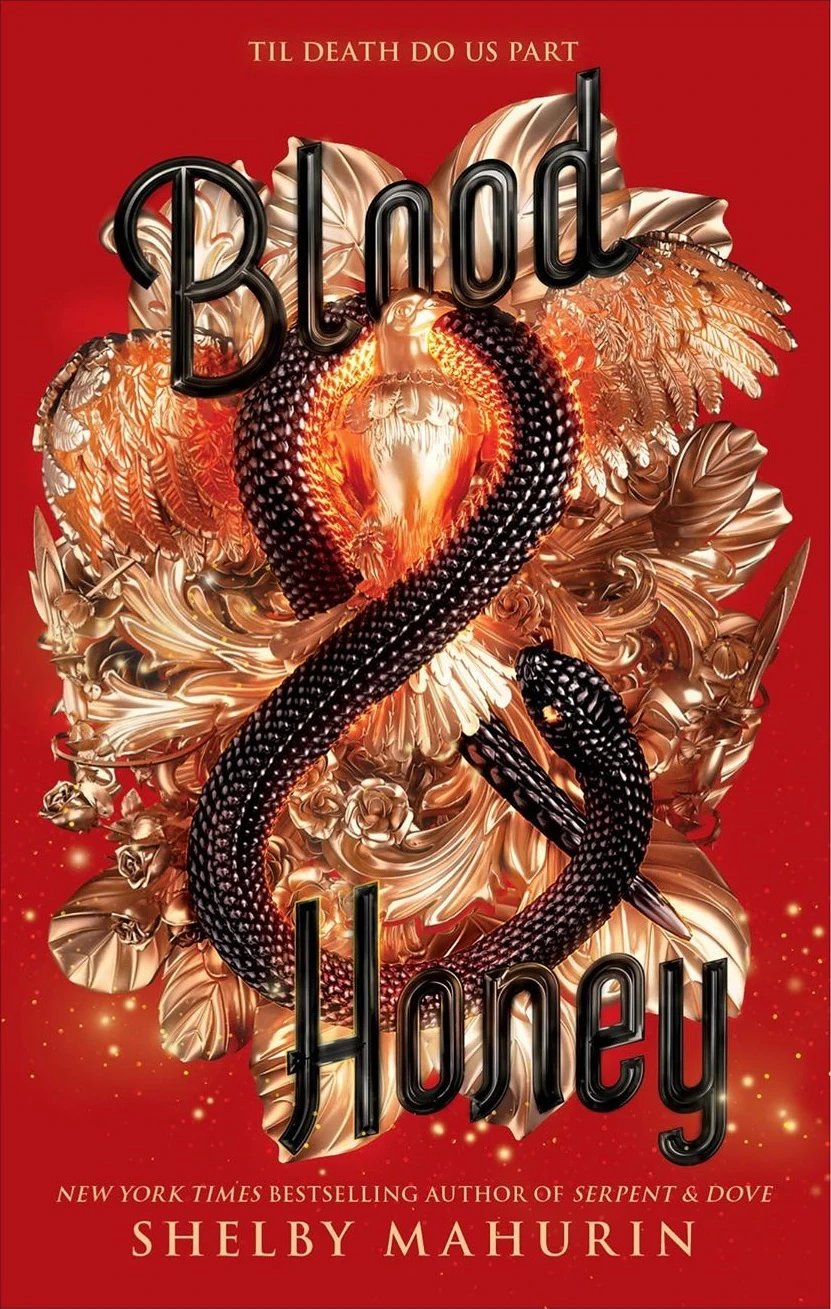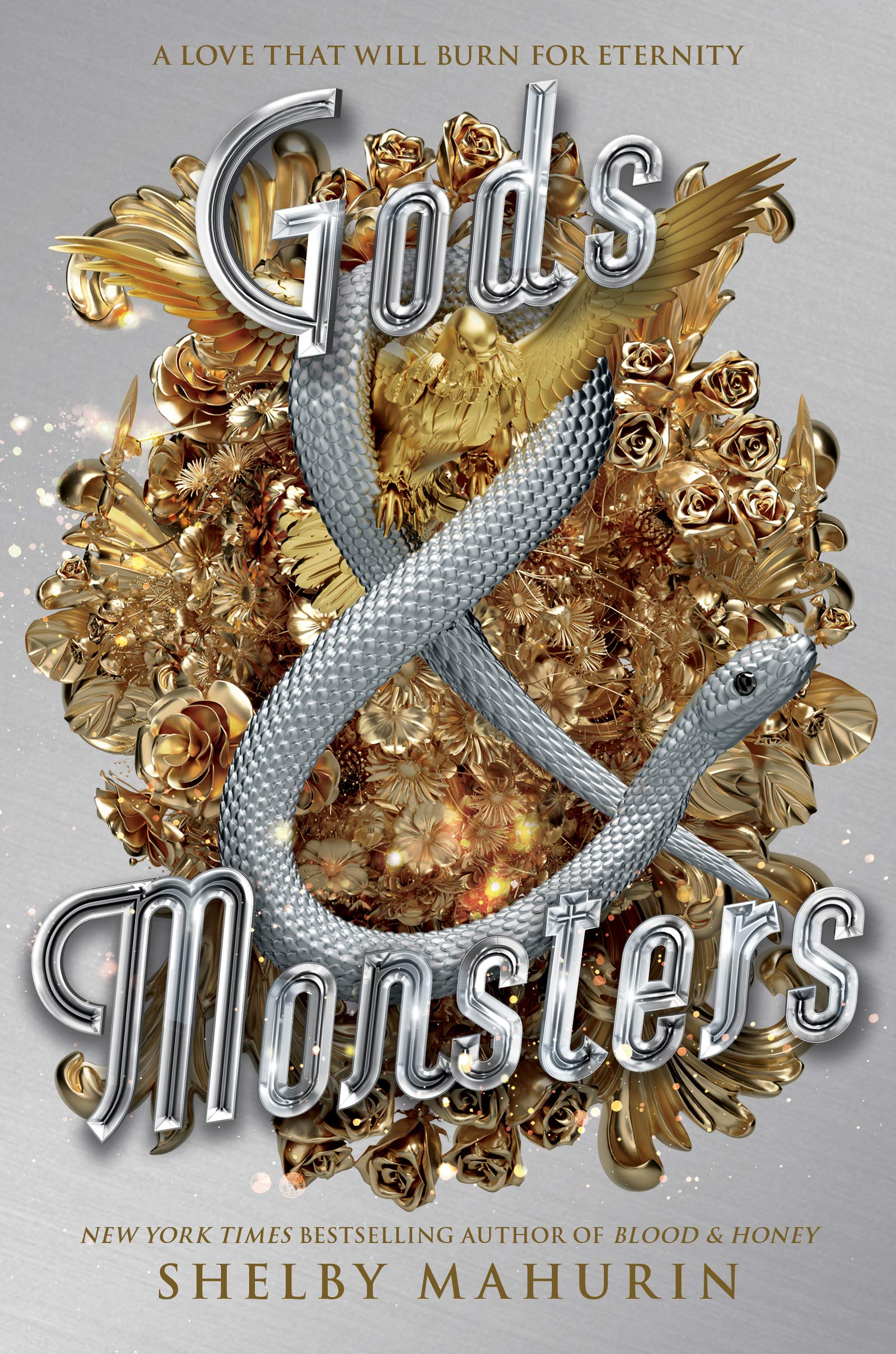 Finally, a fantasy trilogy starring witches, with a couple of "enemies to lovers" that show us how and to what extent opposites attract. Louise le Blanc is a witch who hides in the shadows to escape her coven, the law that condemns witches to death and her powerful mother. Reid Diggory, on the other hand, is an uncompromising witch hunter, who has devoted his life to Faith. By a twist of fate, and to save Louise's life and Reid's image, they will have to accept an extreme solution, that of getting married. She is free and brazen, he is rigid and diligent, and they will have to, both individually and together, go beyond their nature and make dangerous choices to save themselves. And to save that kind of love that seems to blossom between secrets, fights, and that could be the only chance they have to safeguard the country from a horrible threat.
It is a pleasing reading, characterized by interesting dialogues and dynamics between both primary and secondary characters, with whom you immediately fall in love. It has intriguing elements that, throughout the plot, make us discover more and more the world of witches, and that becomes darker and darker as we continue reading. Another plus: the writing is also fun!
"The Locked Tomb" by Tamsyn Muir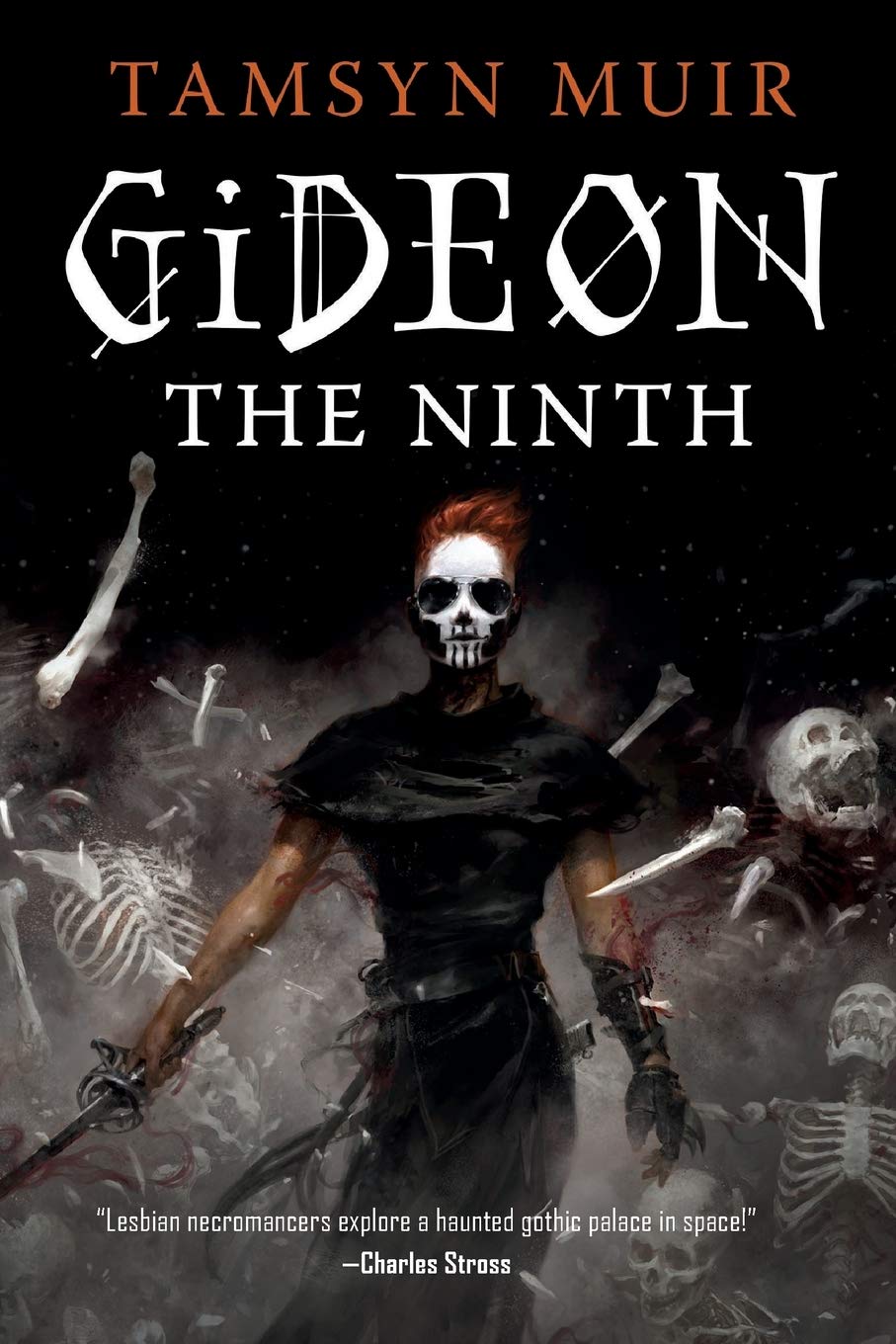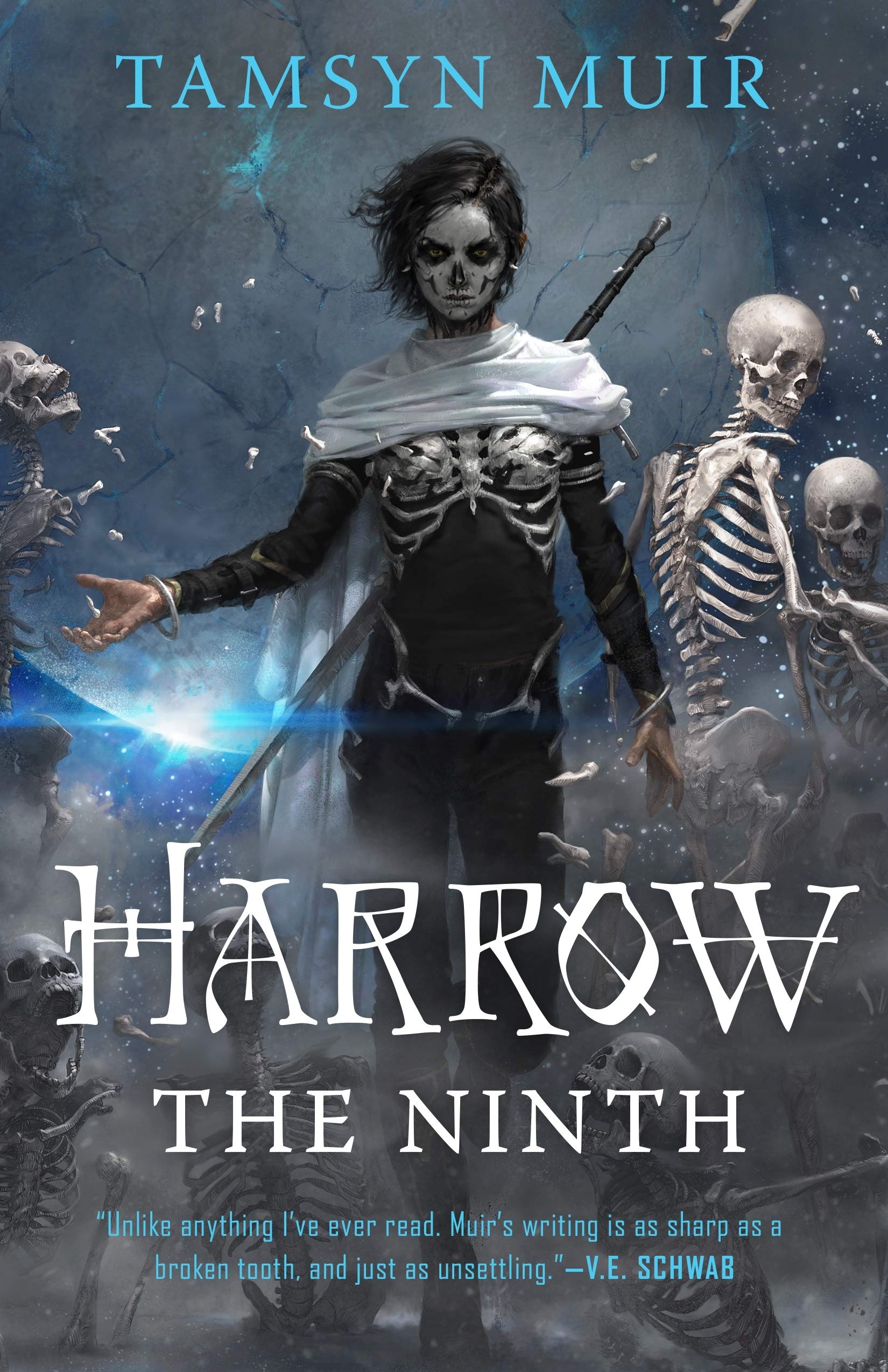 A necessary premise: understanding the events of this saga is complex and trying to describe them is even more so. Let's start with the simple things: composed of 4 books of which only 2 are currently available to read, it is perfect for those looking for a dramatic, bloody, pungent, sarcastic, frank, and joyless style, where the inspirations are so many and so intricate that it is better to face the reading with the right attention. Here, too, I tell you this from my own experience.
The story begins in the reign of the Ninth House, one of the nine that makes up the Empire, each of them located on a planet of its own and devoted to a particular aspect of necromancy. In the Ninth House, the adepts call themselves nuns and are guardians of death: on their planet, there is a tomb that cannot be opened. Here grows the orphan Gideon, the shrewd and direct swordswoman who finds herself following Harrow, the Reverend Daughter of Drearburh and prodigy of bone magic, to another planet to take part in a dark and mysterious tournament: if Harrow wins, she will become a Lyctor, while Gideon, as her paladin, will conquer the long-awaited freedom.
Two characters at the antipodes and a crescendo of twists, enigmas, and macabre elements, which will lead the two protagonists to find themselves involved in a game that could define the fate of the entire universe. A reading that will captivate you, conquer you, and leave you breathless: because when you think you have understood everything, it will surprise you. One more time.
"Carry On" by Rainbow Rowell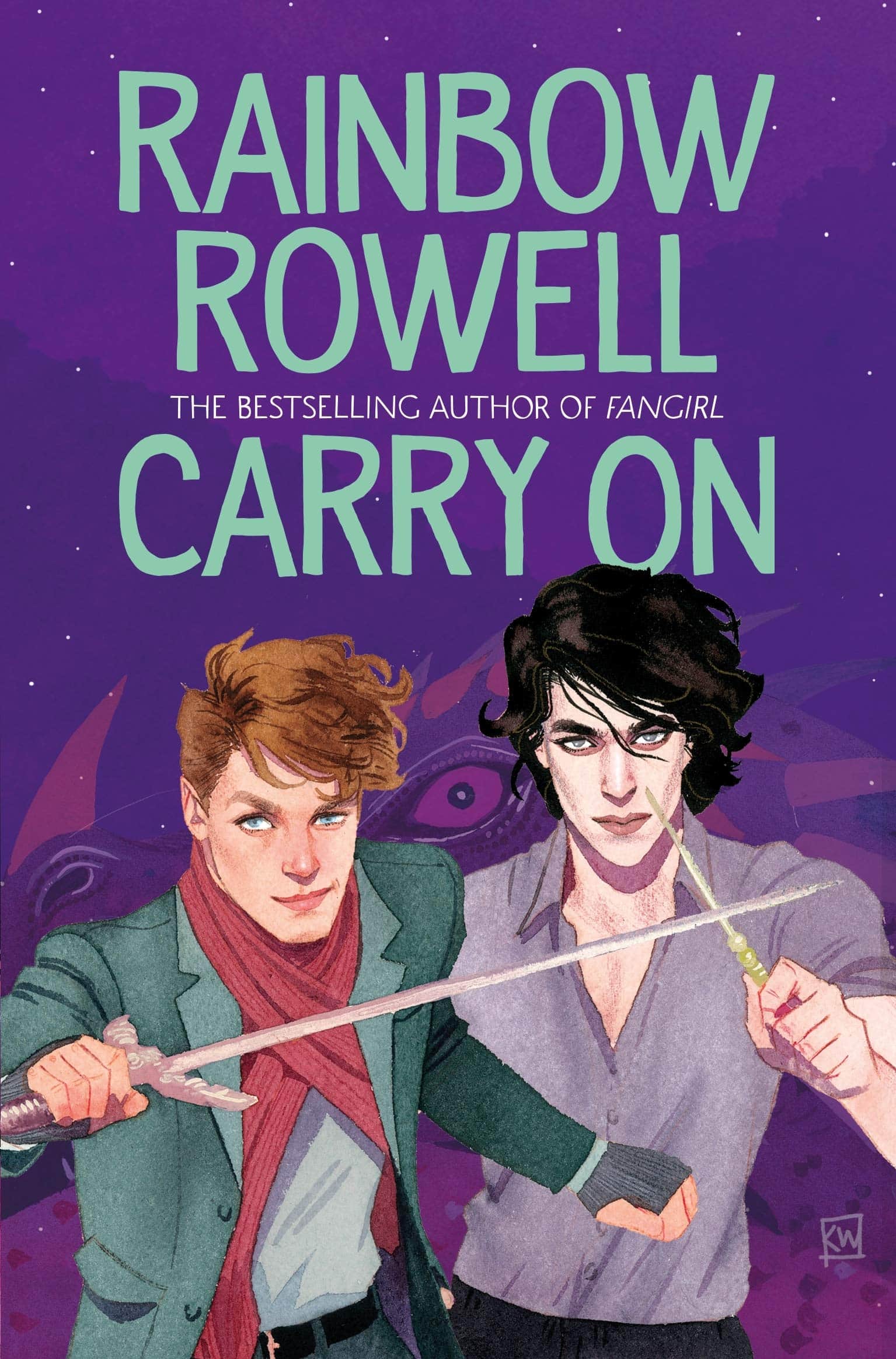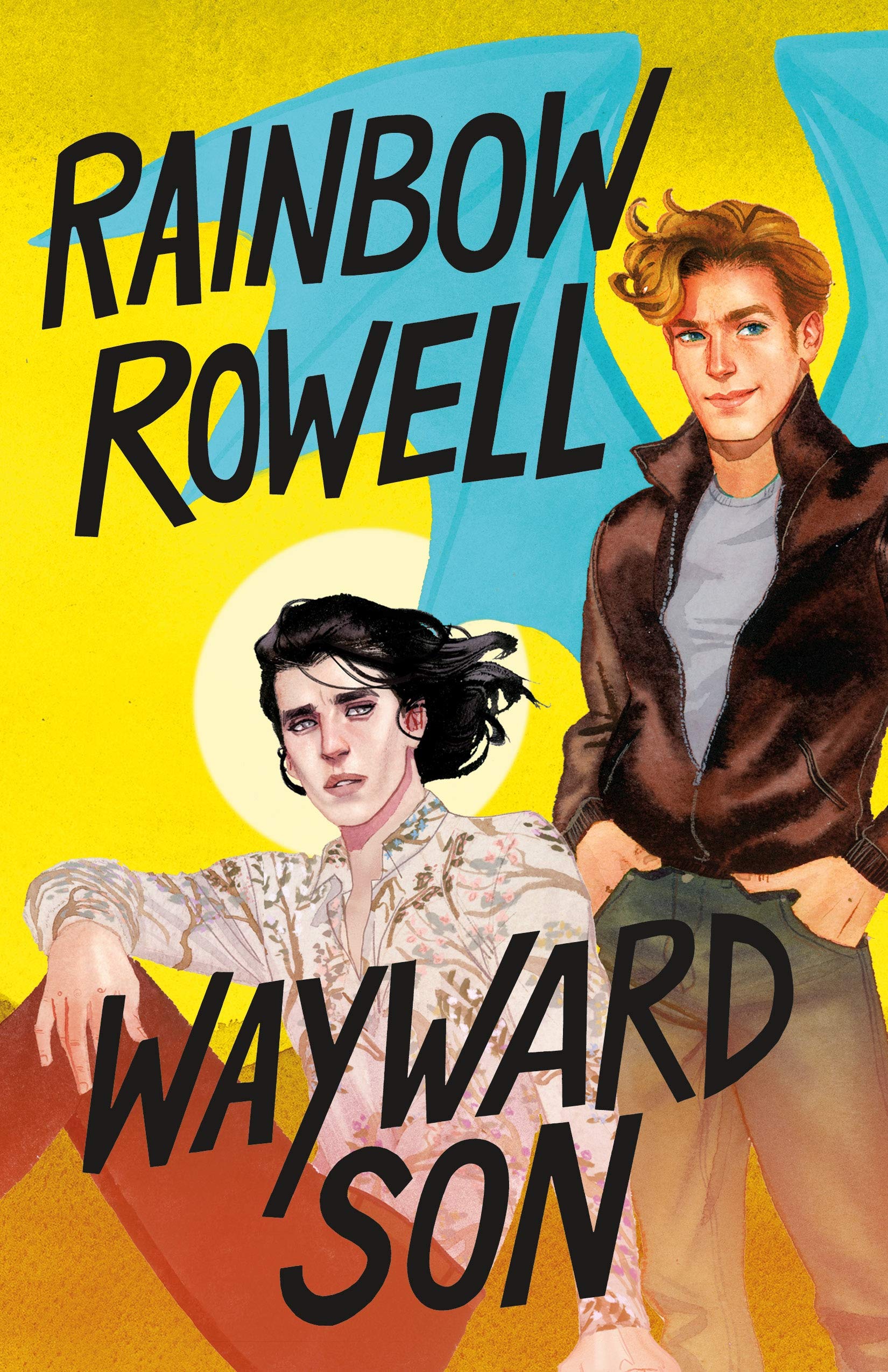 Are you looking for a story inspired by the world of Harry Potter, which is fun at the same time? Then the adventures of Simon Snow could be right for you! The protagonist of this trilogy is a magician who is preparing to face his last year of magic school in Watford, England. But Simon is also "The Chosen One", the one who, according to a prophecy, will be able to defeat the Humdrum, a dark enemy that for years has been spreading panic in the world of magicians. But Simon would like nothing more than to enjoy a quiet life with his best friend Penelope and his ex-girlfriend Agatha while discovering the secrets of his nemesis, his roommate Baz. The story develops through the points of view of the different protagonists, who will discover secrets of the past that could save their world.
What conquers you about this story are the characters and the dynamics between them, but it is also a good reading that deals with the theme of sexual identity. Although the events are quite predictable, it is perfect if you are looking for something light, that is easily read and that is full of magic.
"These Violent Delights" by Chloe Gong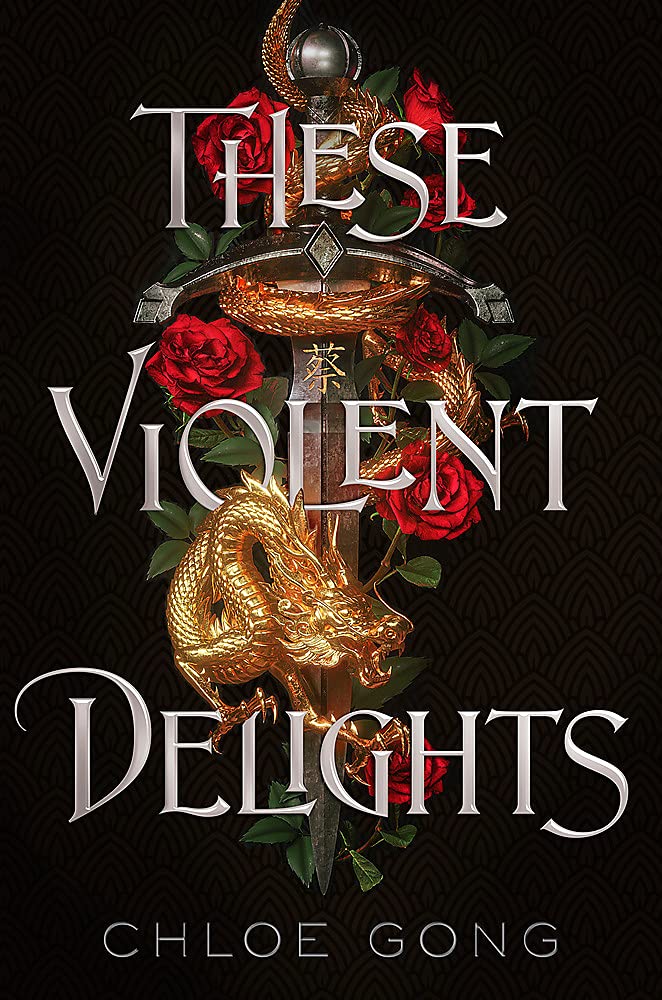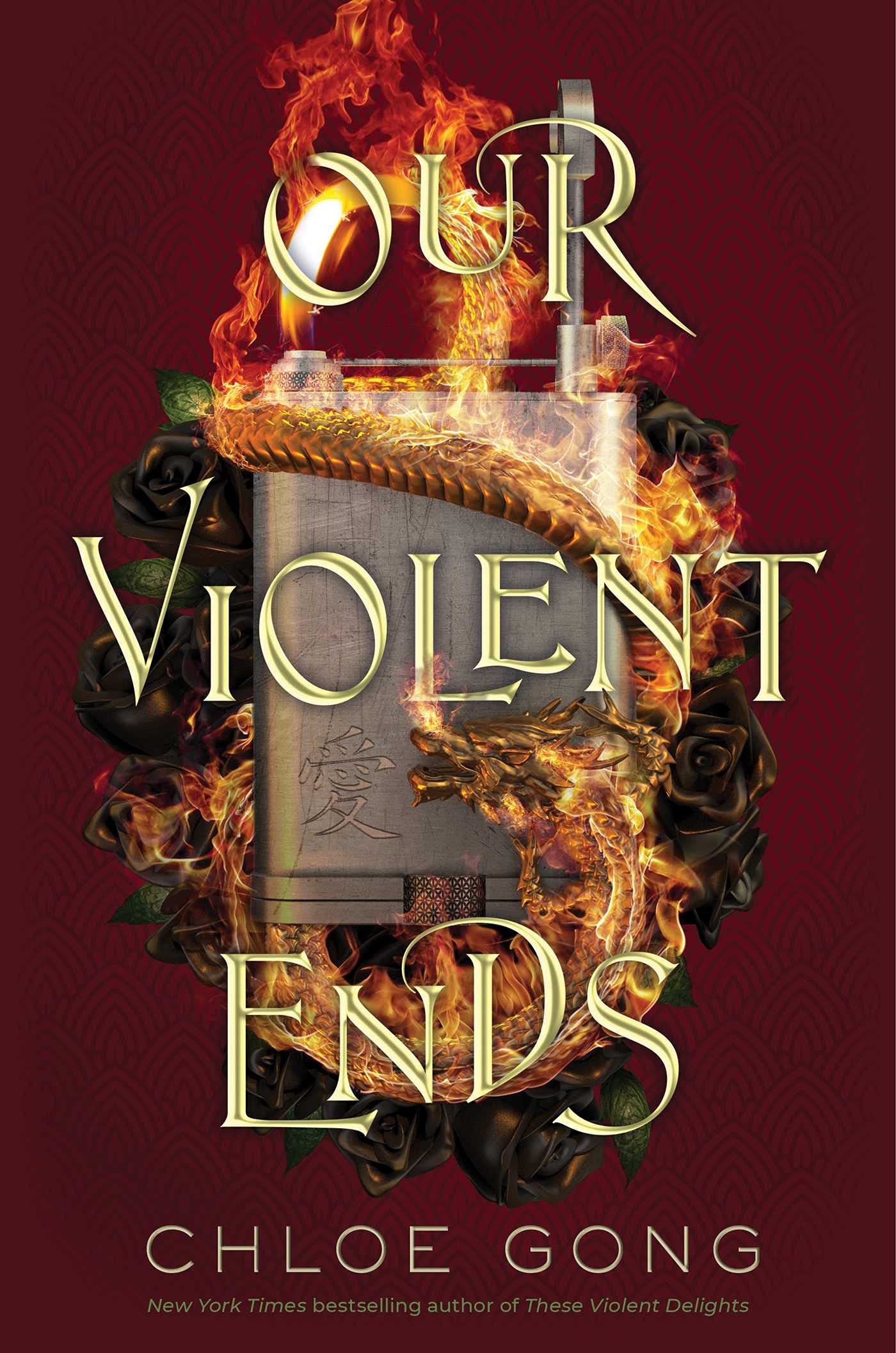 Fantasy and William Shakespeare (yes, you read that right) meet in this compelling story set in the evocative, as dangerous, Shanghai of the '20s. The book looks like a rewriting of "Romeo and Juliet:" here, Juliette Chi and Roma Montagov are the children of two powerful rival gangs that dominate the city. When Juliette returns to Shanghai after a trip to America, determined to conquer her rightful place as heir to the Scarlet Gang, she finds herself forced to collaborate with her first love, now great enemy, Rome, to save Shanghai and their gangs from a supernatural threat, a monster that takes the form of contagion, and that will soon throw the roads into chaos. Juliette and Rome will therefore have to go beyond their feelings and join forces and, above all, weapons, to survive: "These violent joys have violent ends:" will it be the same for them?
The second book of this duology will be released shortly. The elements of "Romeo and Juliet" are all there, but the change of scenery and the supernatural enemies add a twist to the narrative. Did you think you knew the story? Well, you will have to change your mind, especially seeing the sparks of this pair of "enemies to lovers" protagonists. An extremely fascinating, engaging, and detailed rewriting: what else could you want?