You might have read the book, know already the story, or watched the trailer and if none of the above apply to you, we can tell you to make sure you bring more than one pack of Kleenex to the theater.
Wonder, based on the bestseller novel of the same name by R.J. Palacio, tells the heartwarming and inspiring story of August – Auggie – Pullman. Born with a congenital facial deformity that, up until now, has prevented him from going to a mainstream school, Auggie becomes the most unlikely of heroes when he enters the local fifth grade.
It stars Julia Roberts and Owen Wilson as Auggie's parents, while the young boy is portrayed by a once again incredible Jacob Tremblay (Room).
It is always a bit tricky to bring to the big screen such stories because you don't want to "spoil" them with one cliché after the other, but director Stephen Chbosky (The Perks of Being a Wallflower) succeeded in keeping it real. He very well knows how to tell a story both through the eyes of young kids and adults. The movie doesn't revolve solely around Auggie, but also around the people in his life and how they behave and react. This movie provides inspiration and inputs for everybody: young kids, families as a whole and parents. It definitely is a film to be watched together.
That being said, there wasn't a dry eye in the entire theatre at the end of the screening.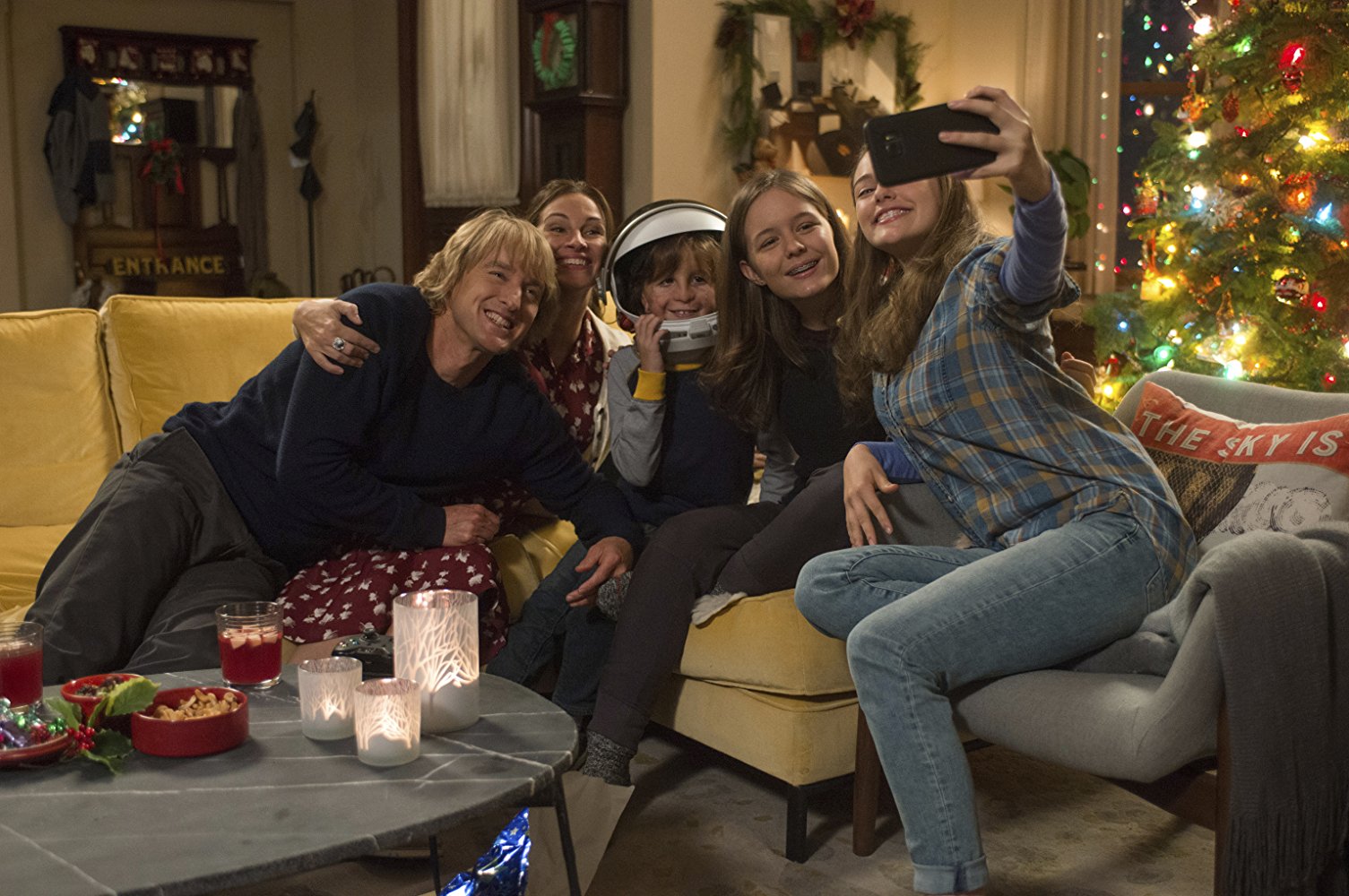 On portraying Auggie, Tremblay said, "I totally wanted to be a part of this, because of this message." And that message happens to be "choosing kindness," which is also the tagline of the film. Once again it might appear an obvious message, but we just need to have a look around to understand that it is not too obvious after all.
As per Oscar-winner Roberts, when she found out that a film adaptation was about to start production she "begged" the producers to give her the role of Isabel: "Wonder stopped me in my tracks,' said Roberts. 'I read it with my kids, I loved it, they loved it. I hurled myself on the mercy of the producers and said, 'Please, let me be in this movie. I wanna be the mum'."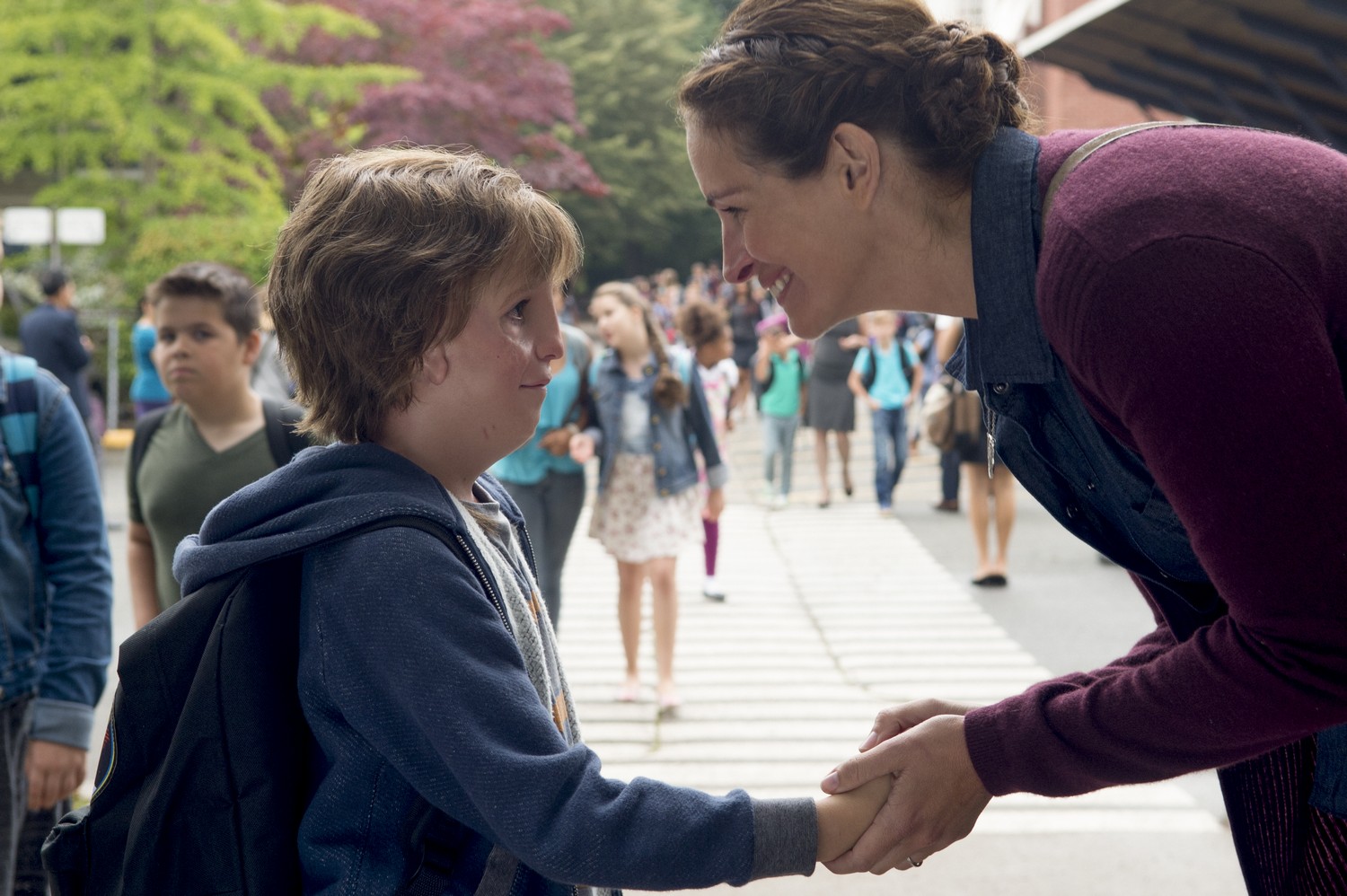 But how did Wonder come to life?
When writer Raquel Jaramillo's (R.J. Palacio) youngest son encountered a little girl with a congenital facial deformity outside an ice-cream store, he burst into tears in his pushchair. The writer "ran" away, causing her eldest to spill the shakes he just bought her and creating a scene while trying to avoid one. As Raquel fled, she heard the mother of the girl as she said sweetly to her own family: 'OK guys, I think it's time to go…'
Jaramillo was ashamed of the way she had handled the situation. So when she later wrote Wonder what she did was a public act of atonement: "I was trying to spare everyone's feelings but I guess we looked like we were running away. My heart broke for both the girl and her mother because this must happen to them a million times a day. I obsessed about the incident for hours afterward, creating alternate realities in which I turned to the girl and started chatting to her, showing my son there was nothing to be afraid of – Wonder is a makeover of the moment when I didn't do that.'
First there was the novel and now the film that amplifies the message and the awareness, so there is nothing to do but watch it and thank R.J. Palacio and Stephen Chbosky for the story they told.
#choosekind