Are you ready for the new bridal trend? We're talking about eyeliner – yes – but white!
It's time (and finally, we'd dare say) to turn the page and forget all those too-classic and boring looks in favor of a new breath of freshness that reflects the era in which we are. When we think of wedding makeup, we are often anchored to the idea of very thin black eyeliner, bright nude makeup, or a beige smokey eye but, as everyday makeup is revolutionizing in favor of an expression without limits, bridal makeup is also undergoing dramatic changes.
Today's beauty trends, bold, eccentric, and dictated by Tik Tok trends, are very different from those of a few years ago and their influence is gradually expanding to all beauty fields.
This means, therefore, that also brides lately, seem to have fallen under the spell of one of the coolest and most popular trends on the web: white eyeliner. Typical of the Nineties and with a Y2K allure, the white eyeliner has made its appearance as a bridal makeup at the 2023 fashion show of Atlier Emé, where MAC Cosmetics makeup artists have created looks with defined but modern lines from which to take inspiration. But if you want to experiment with something different from the usual classic eyeliner, here are some makeup inspos for the Big Day!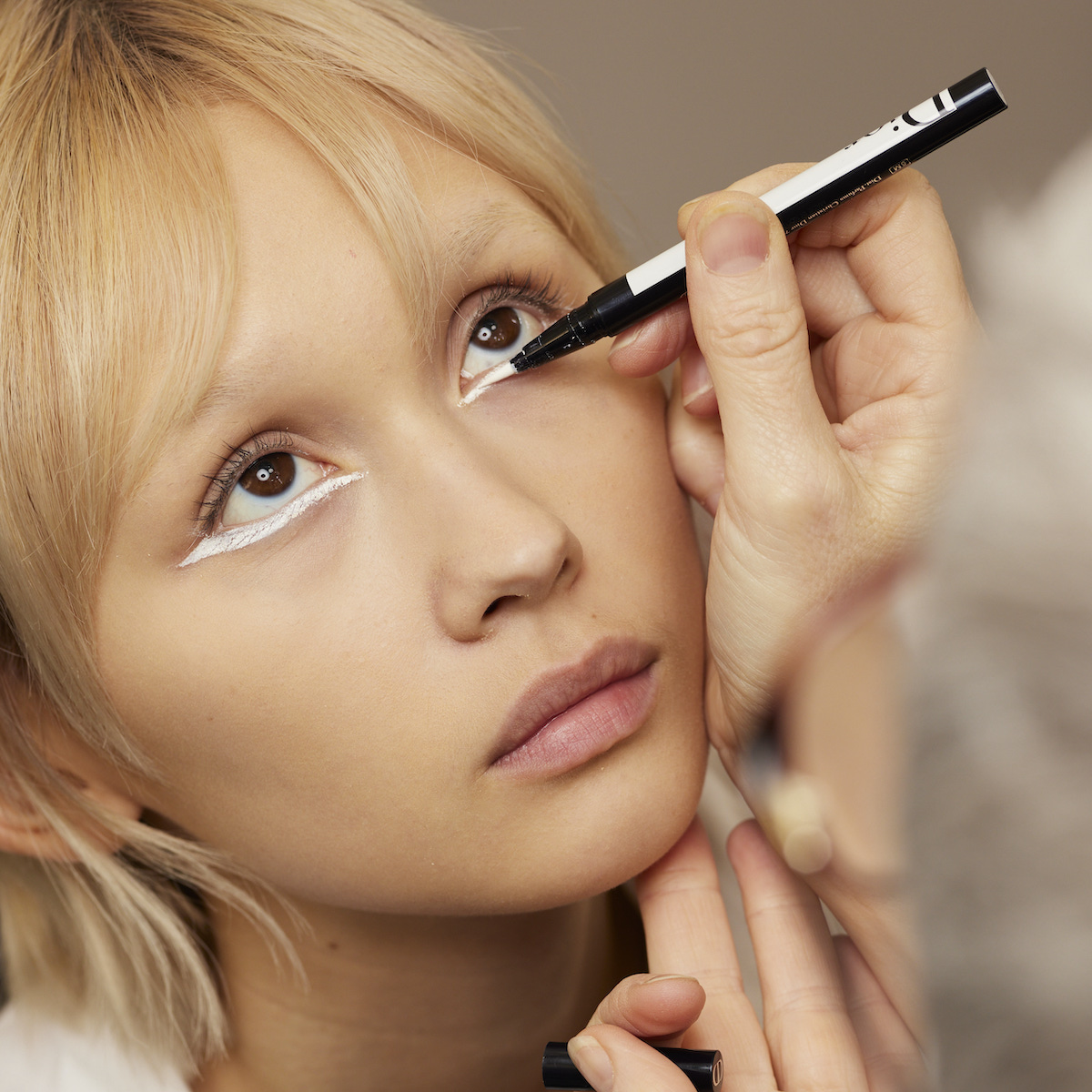 Who says that eyeliner should only be put on the upper mobile eyelid? For original makeup and without too much effort you can just reverse its placement and you're done. Follow the lower lash line of the lashes for an even more precise result and add a small wing at the end for an elongated eye look.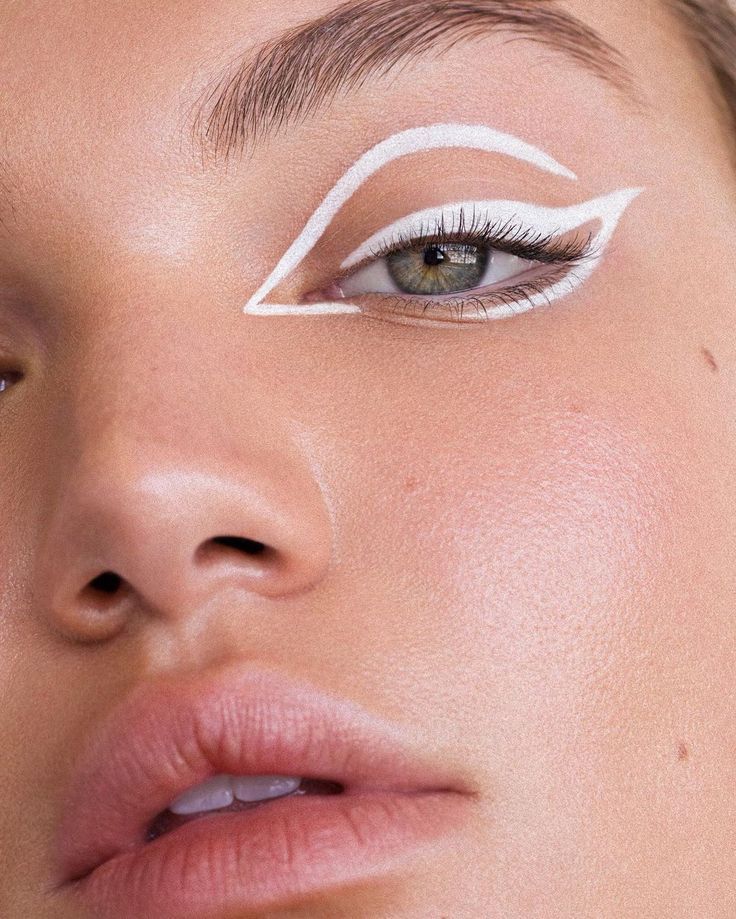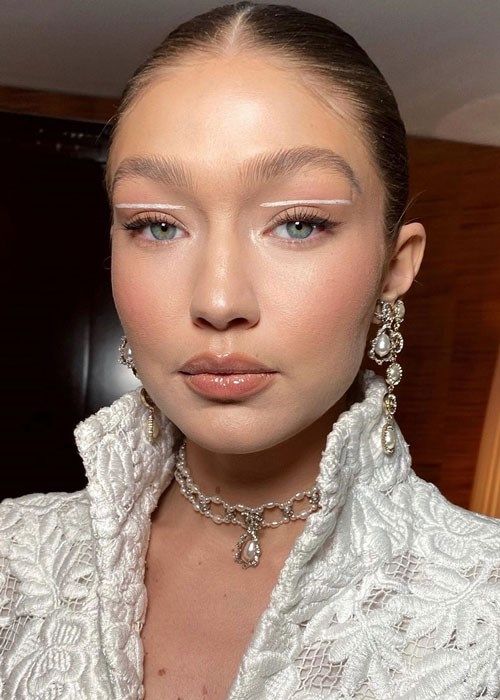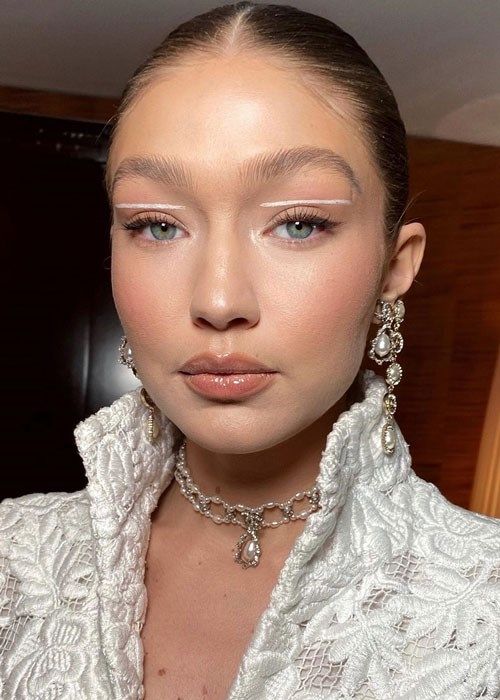 Whatever its shape, the graphic eyeliner is able to impress in any case. Lines, drawings, dots, and so on: the limit is only your imagination! If you're looking for something more refined and suitable for a wedding, however, the advice we can give you is to play with lines – which always look good.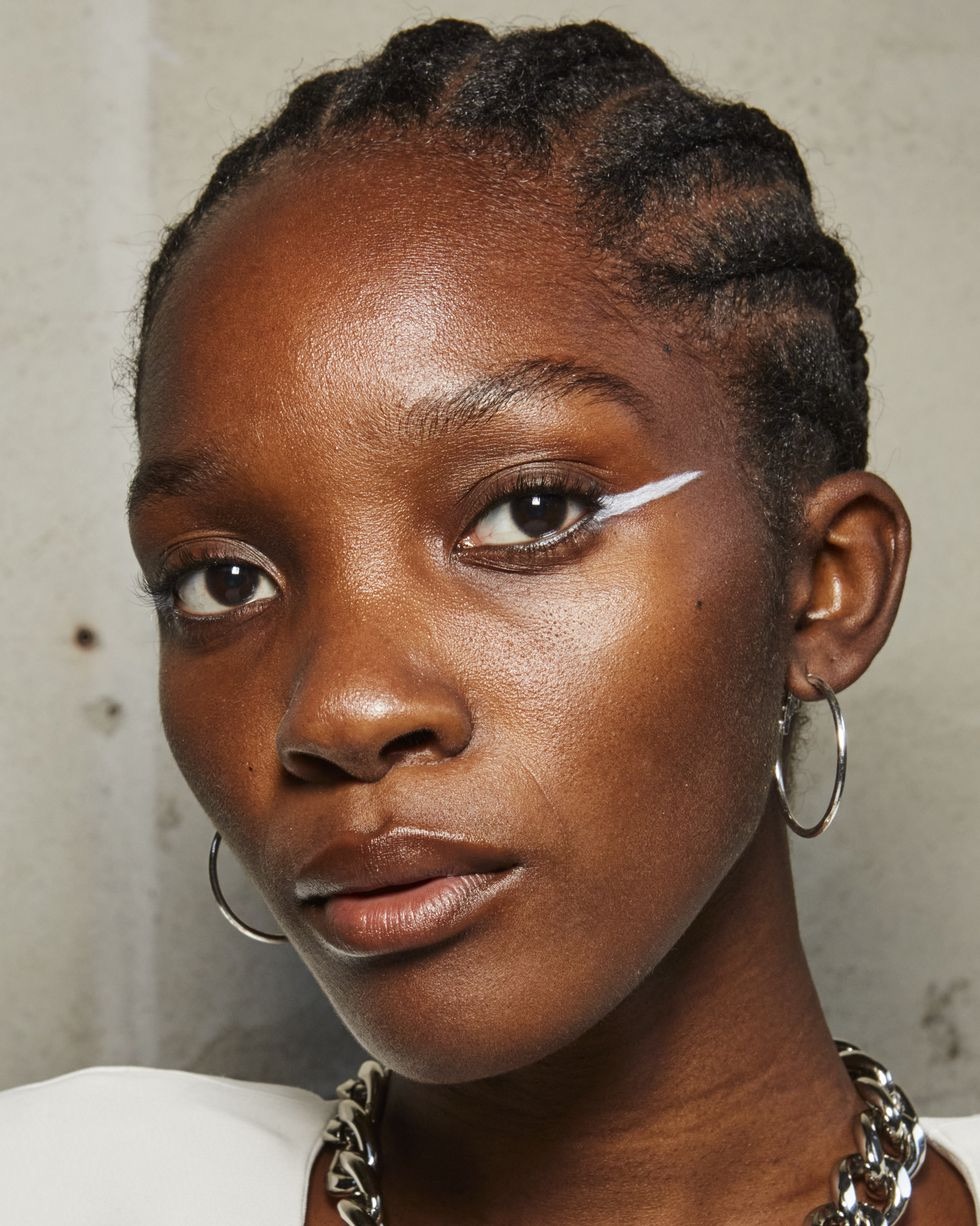 You don't like to put makeup on the whole eye, do you? Bet on the wing! Start from the end of the upper eyelid and draw a line (short or long according to your taste) and draw the line reaching approximately the beginning of the eyebrow. Finally add a lot of mascara, to give depth to the look. 
Eyeliner Without The Wing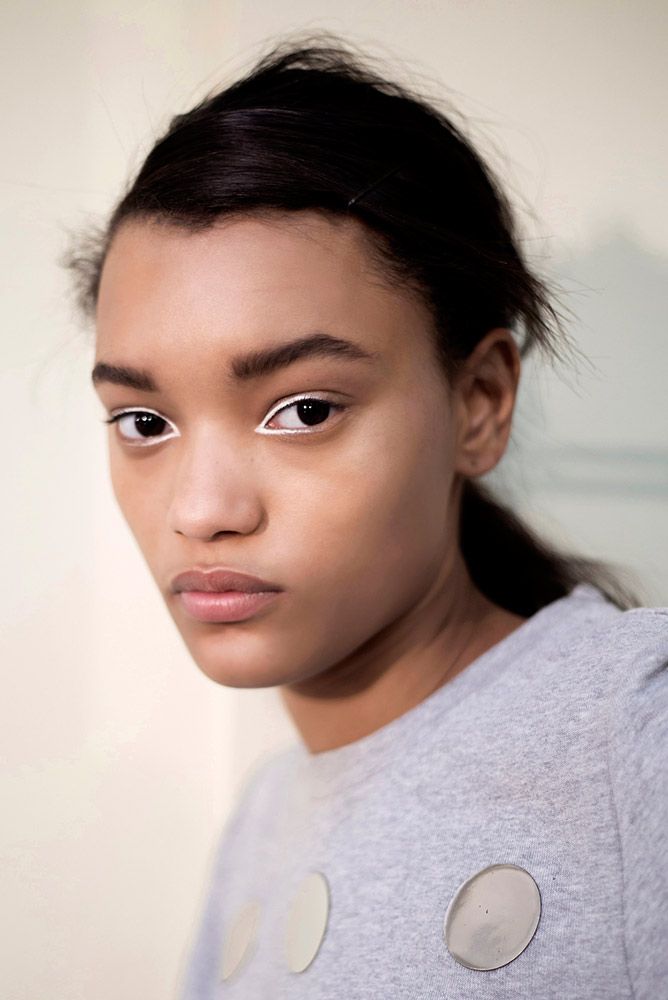 The exact opposite of the above-described makeup: let's concentrate on the "initial" part of the eye and interrupt the eyeliner's drawing exactly in the middle of the lower lash line.
Classic Eyeliner + Lower Lash Line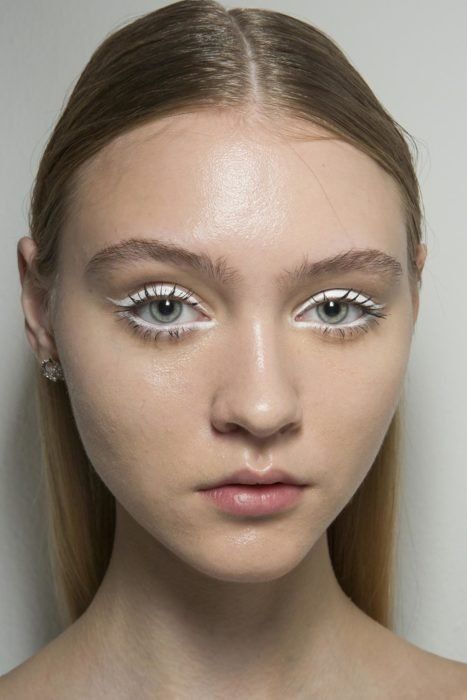 If you prefer a classic style, but with a very light contemporary touch, the combo in order to recreate it, let's draw a simple eyeliner line on the eyelids and use a white pencil in the water line to make it even more candid and ethereal.