Let's start with the basics: Cristopher Edward Nolan, born in 1970, London, UK, is one of the most brilliant ad successful filmmakers of modern times, best-known for his personal, distinctive, often cerebral and non-linear films within the Hollywood mainstream. Every single one of his upcoming movies is an event surrounded by mystery and great anticipation. After a three-year pause since his latest long feature film "Dunkirk" (2017), this summer Nolan comes back with a new much-awaited action epic titled "Tenet."
Alas, we don't know much about the storyline: Nolan's movies are famous for their plot details to be kept under lock and key until the actual release of the movies, which means no spoiler alerts needed. Moreover, it looks like Chris is a quite strict kind of boss not only when it comes to maintaining secrecy on his movies' specifics, but also when dealing with his cast and crew's concentration on set: Anne Hathaway, who's worked with Nolan in "The Dark Knight Rises" and in "Interstellar," has jokingly mentioned the director's high expectations from his actors recalling the absence of chairs on his sets, banned so that no one would sit and relax and lose focus on their work (Hathaway's anecdote was later denied by Nolan himself, who admitted that if there's something he actually bans from set, that is cell phones), while Robert Pattinson said he got locked in a room to read the script of "Tenet" and that he then wasn't allowed to keep it in his possession, but had to leave it behind.
Basically, "Tenet" is a big question mark on all levels, and that's what makes it even more fascinating and anticipated. All we know, so far, is that it's one of Nolan's most expensive undertakings, a massive, innovative action blockbuster which will be shown in Imax;  it is the first of Nolan's movies to have been filmed in seven countries, among which Estonia, United Kingdom, Italy and India. As for the plot, Warner Bros. has been the only party involved to confirm that the story is set in the world of international espionage. As for us, fans, we can assume from the trailer that the story has to do with time traveling spies. As for the cast, no complaints, Chris, you always choose the best available: this time, we have veterans the likes of Robert Pattinson, Elizabeth Debicki, Aaron Taylor-Johnson, Kenneth Branagh, Michael Caine, playing along rising stars, first and foremost the lead, John David Washington ("Blakklansman," "Ballers").
The movie was initially slated to arrive in theatres on July 17, it was later postponed until July 31 and then again until August 12; just a few days ago, Warner Bros. announced a new (hopefully) official release date: August 26 in the UK, Europe and Asia, and September 3 in the US.  While looking forward to finally be able to connect the dots and unveil the mysteries around "Tenet," let's take a look at Chris Nolan's stunning filmography: if you've never heard of him, use that to get a sense of his mood; if you're already a fan, I bet you won't mind brushing up on his masterpieces!
"Following" (1998)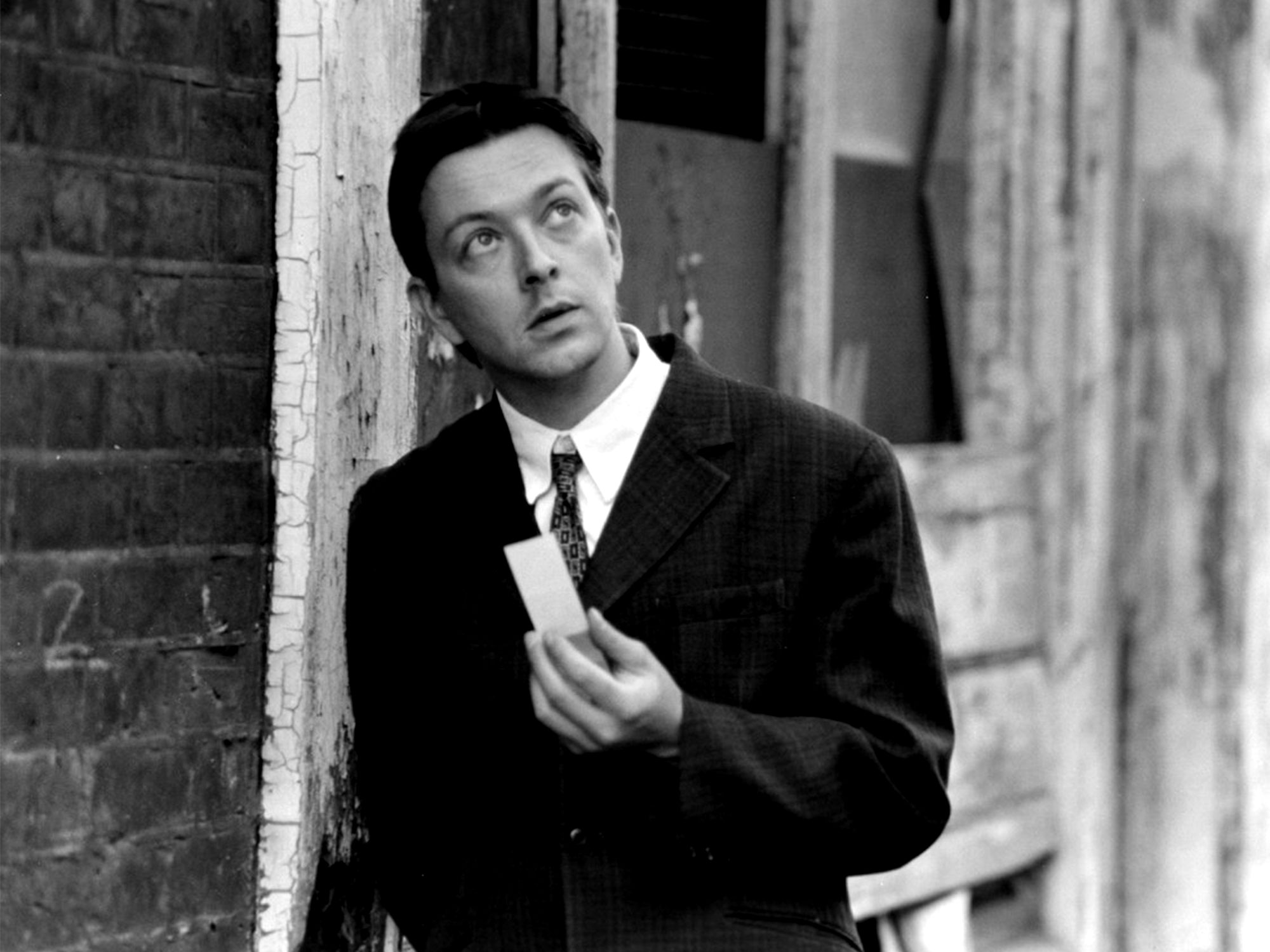 Starring: Jeremy Theobald, Alex Haw, Lucy Russell.
Storyline: This independent low-budget experiment that a 28-year-old Cristopher Nolan self-produced, is a black and white 69 minutes crime thriller about an aspiring writer, Bill, with the hobby of following and spying on people to find inspiration. Things get complicated when Bill meets Cobb, a professional thief who teaches him the art of burglary and assassination, and when he falls in love with one of his victims.
Trivia: Christopher Nolan had his home broken into and this is how he came up with the idea for the film ‒ he was very curious about what the thieves thought as they went around looking at his belongings.
"Memento" (2000)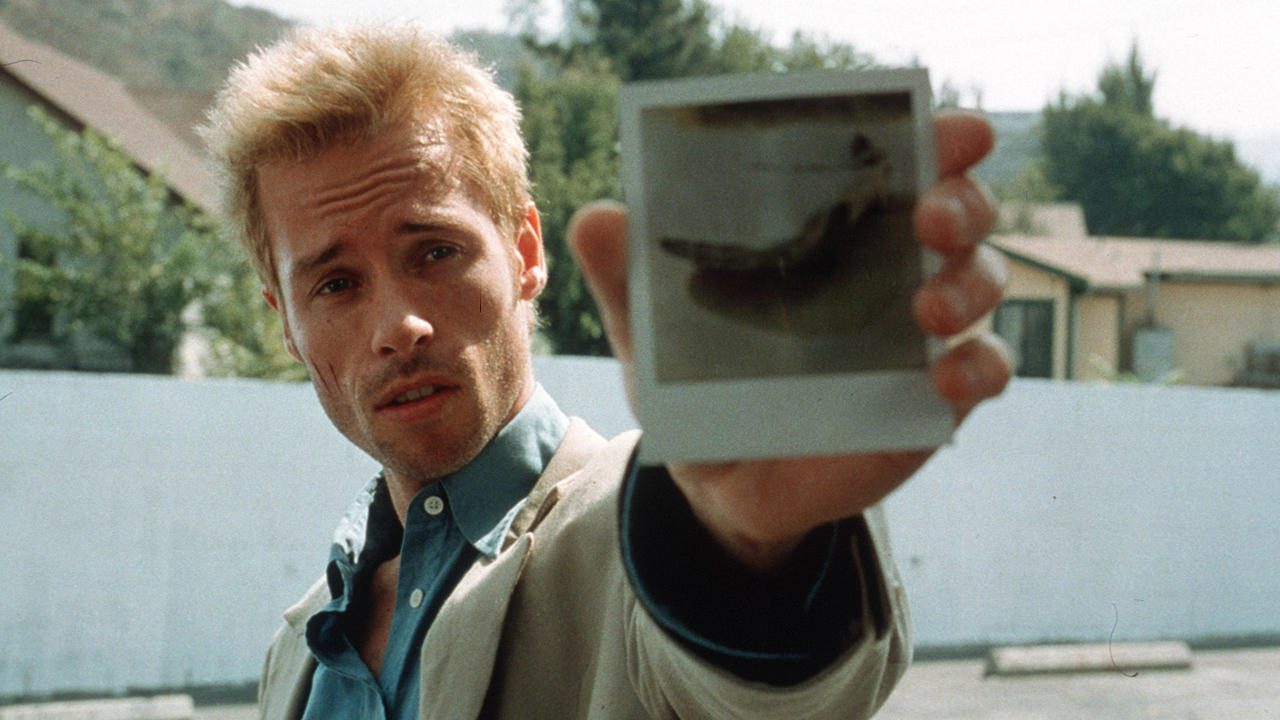 Starring: Guy Pearce, Carrie-Anne Moss, Joe Pantoliano.
Storyline: Leonard Shelby is desperately looking for the person who raped and killed his wife, but his investigations are hindered by the terrible and incurable disease he suffers from: amnesia. Leonard remembers everything that happened right before the accident, but he can't remember anything about his most recent past, where he is, where he's going and why:  he can't keep memories in his mind for more than 15 minutes. It is the Polaroids he takes, the notes he writes on post-its and the words he gets tattooed on his body that will guide him through his hunt for the killer.
Trivia: This movie was considered "culturally, historically or aesthetically" significant by the US Library of Congress and was selected for preservation in the National Film Registry in 2017.
"Insomnia" (2002)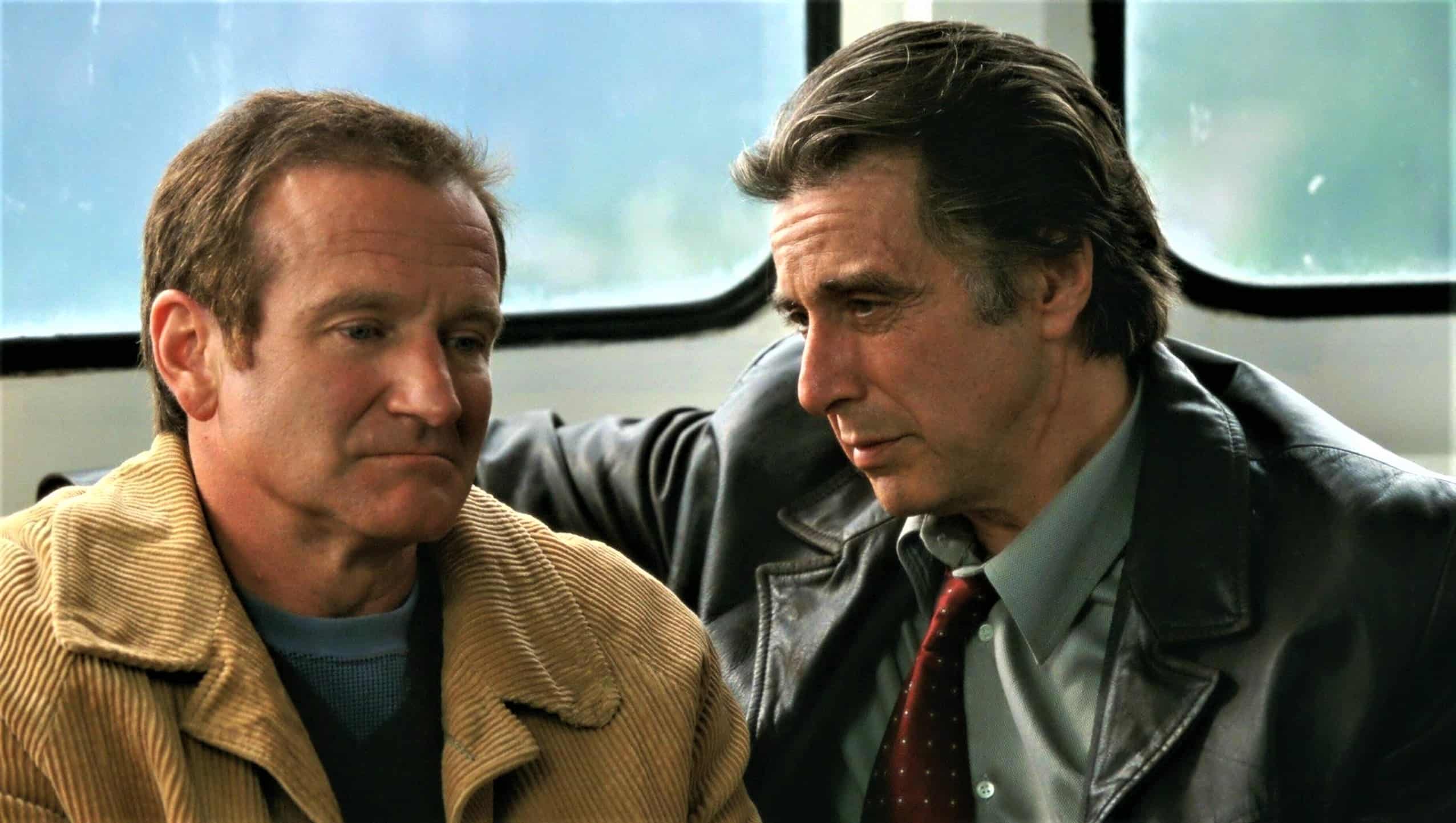 Starring: Al Pacino, Martin Donovan, Robin Williams, Hilary Swank, Maura Tierney.
Storyline: This remake of the Norwegian 1997 movie of the same name tells the story of police officer Will Dormer, sent in Alaska to solve a murder mystery. During his investigation, Dormer accidentally kills one of his colleagues, with whom he'd had an argument the night before.  Rather than taking responsibility for that, he puts this on the killer they're looking for. In the following days, Dormer starts suffering from insomnia, the thought of having killed his friend haunting him without a break, until one sleepless night, when he gets an unexpected phone call.
Trivia: This is Nolan's only post 2000 film not nominated for any major awards.
The Batman Trilogy: "Batman Begins" (2005), "The Dark Knight" (2008), "The Dark Knight Rises" (2012)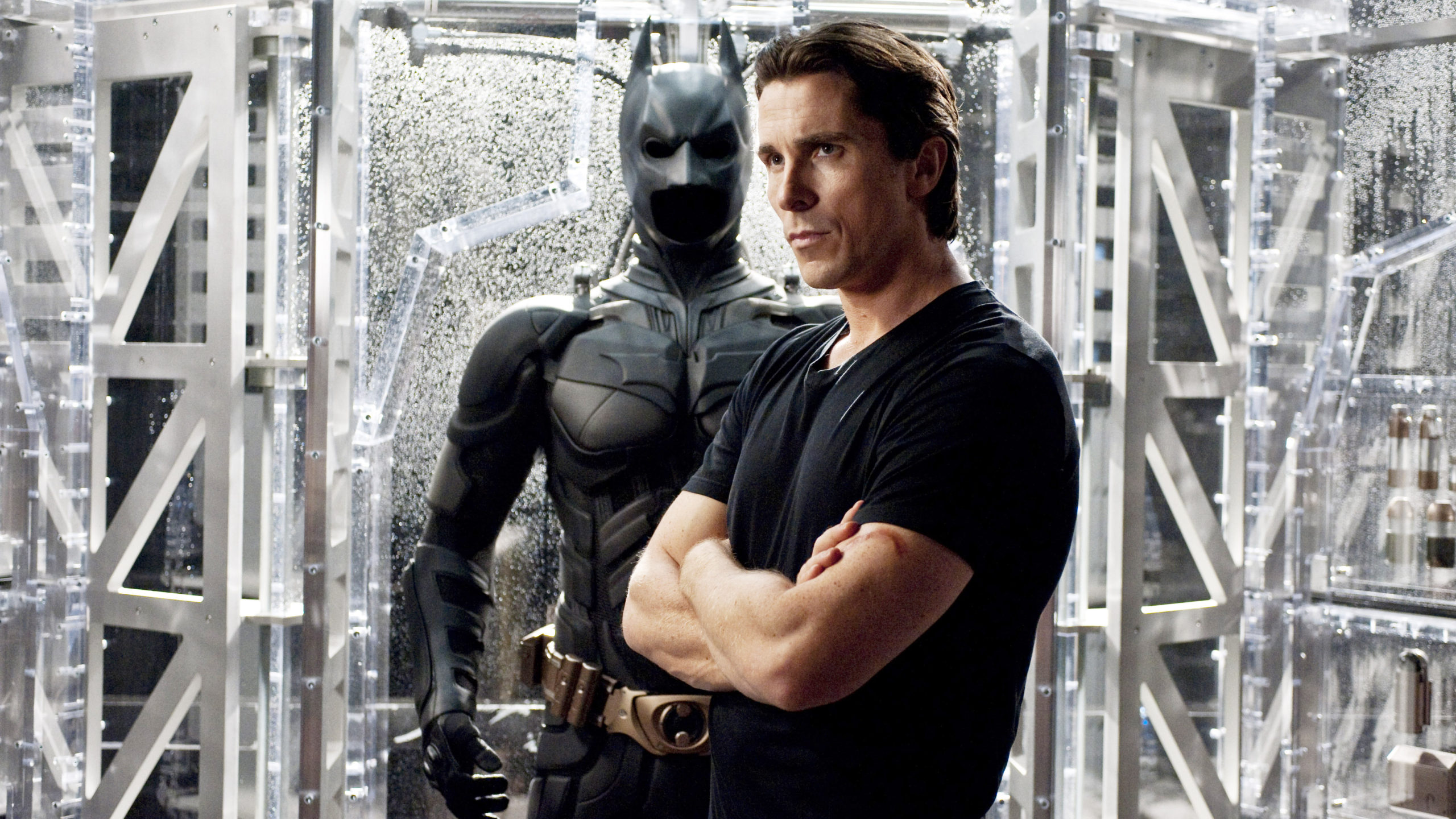 Starring: Christian Bale, Michael Caine, Liam Neeson, Katie Holmes, Gary Oldman, Cillian Murphy, Heath Ledger, Aaron Eckhart, Maggie Gyllenhaal, Tom Hardy, Anne Hathaway, Marion Cottillard.
Storylines: Batman is Bruce Wayne's alter ego, a masked warrior who uses his strength and intelligence to fight against the forces of evil threatening his Gotham City.  The first chapter of the trilogy tells the origin story of the DC Comics super hero and his transformation into the Dark Knight, defender of Gotham City.
Chapter two starts where chapter one ends, with lieutenant James Gordon showing Batman a game card found at a crime scene with the symbol of the Joker on. The villain against whom Batman and Gordon will fight this time to save Gotham City is a dangerous bank robber who disguises himself just as a clown and goes by the name of Joker.
Chapter three is set a few years from the last time Bruce Wayne has put on Batman's mask; his voluntary retirement, though, is interrupted by police commissioner Gordon, who asks for his help to counteract a conspiracy aimed at destroying Gotham City from within. This time, they will have to defeat multiple villains the likes of Selina Kyle and Bane.
Trivia: The iconic scene from "The Dark Knight" where Joker starts clapping inside his jail cell in a mocking and eerie way, was completely improvised by Heath Ledger. The clapping was not scripted, but Christopher Nolan encouraged the crew to continue filming, and the sequence was included in the final cut.
"The Prestige" (2006)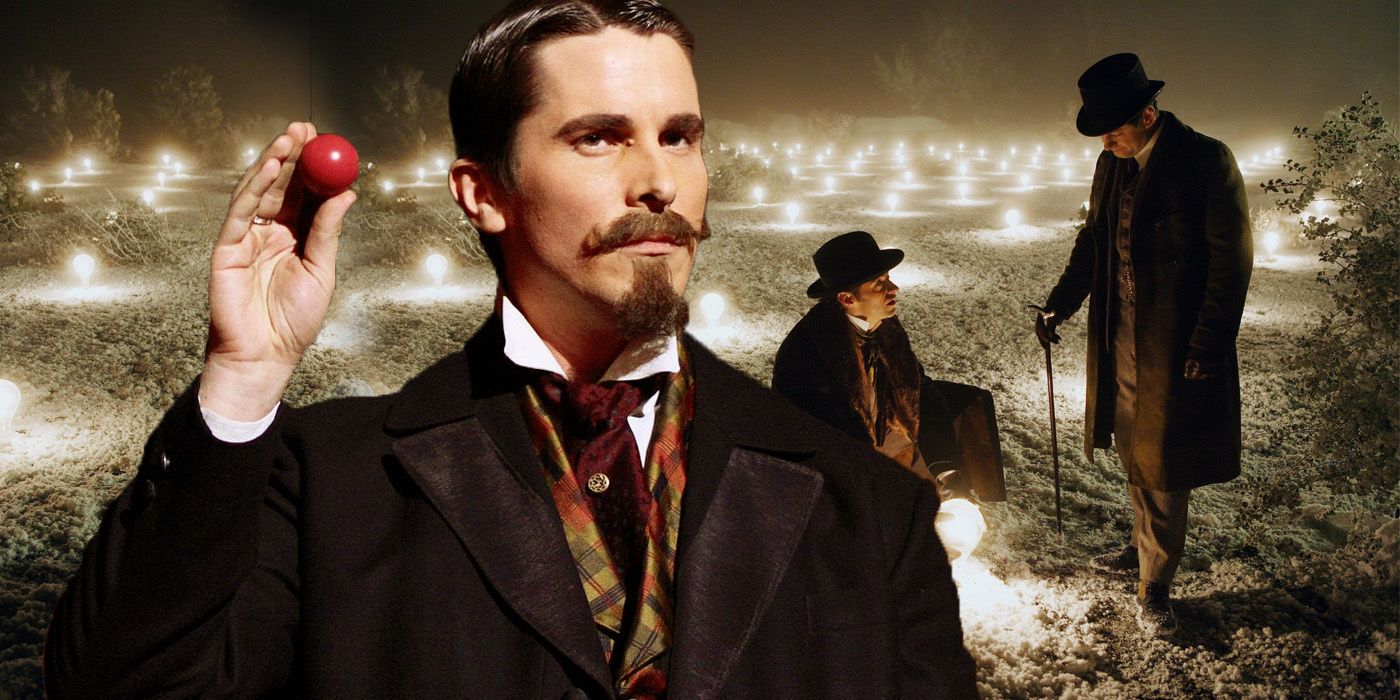 Starring: Christian Bale, Hugh Jackman, Rebecca Hall, Scarlett Johansson, Michael Caine, David Bowie.
Storyline: We're in London town, and it's the end of the 1800s. The illusionist Alfred Borden is in jail for having supposedly killed his colleague and rival Robert Angier; there, he comes in possession of Angier's journal and starts reading it and recalling the times when the two of them were no more than just helpers of Mr. Cutter, a scenographer connoisseur of illusionism. With this premise, the audience will be involved in and upset by a series of intricate events and experiences.
Trivia: David Bowie, who plays the part of Nikola Tesla, initially declined the role when it was offered to him. Christopher Nolan flew out to him personally to tell him that he was the only person he imagined for the role, and that his larger than life persona would have been perfect for what he had in mind for the portrayal of the historical figure. Upon hearing this, David Bowie changed his mind and took the role.
"Inception" (2010)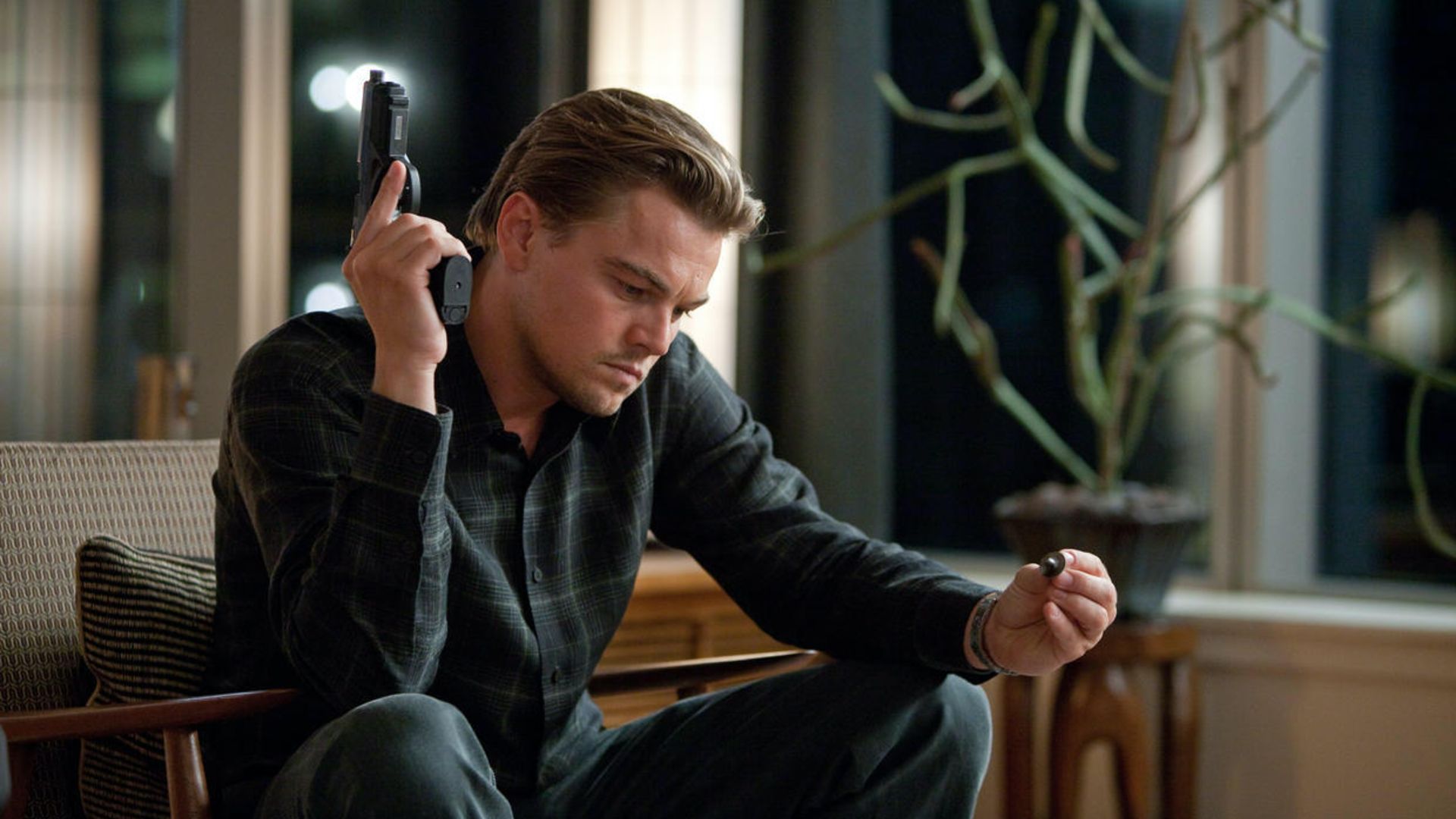 Starring: Leonardo DiCaprio, Joseph Gordon-Levitt, Ellen Page, Tom Hardy, Cillian Murphy.
Storyline: Dom Cobb is a very peculiar thief, the head of a team of experts able to enter people's dreams and discover their deepest secrets through a complex timer mechanism. When Cobb meets Japanese businessman Saito, he's commissioned to use his abilities and expertise to implant an idea in the mind of a man. Cobb and his team will then dip into the fascinating and mysterious world of human psyche, working in a constant state of precarious balance between dream and reality.
Trivia: The first letters of the main characters' names, Dom, Robert, Eames, Arthur, Mal and Saito, spell "Dreams". If you add the initials of three other members of Cobb's team, Peter, Ariadne and Yusuf, the whole makes "Dreams Pay", which is the reason why they accept to get involved in the mission.
"Interstellar" (2014)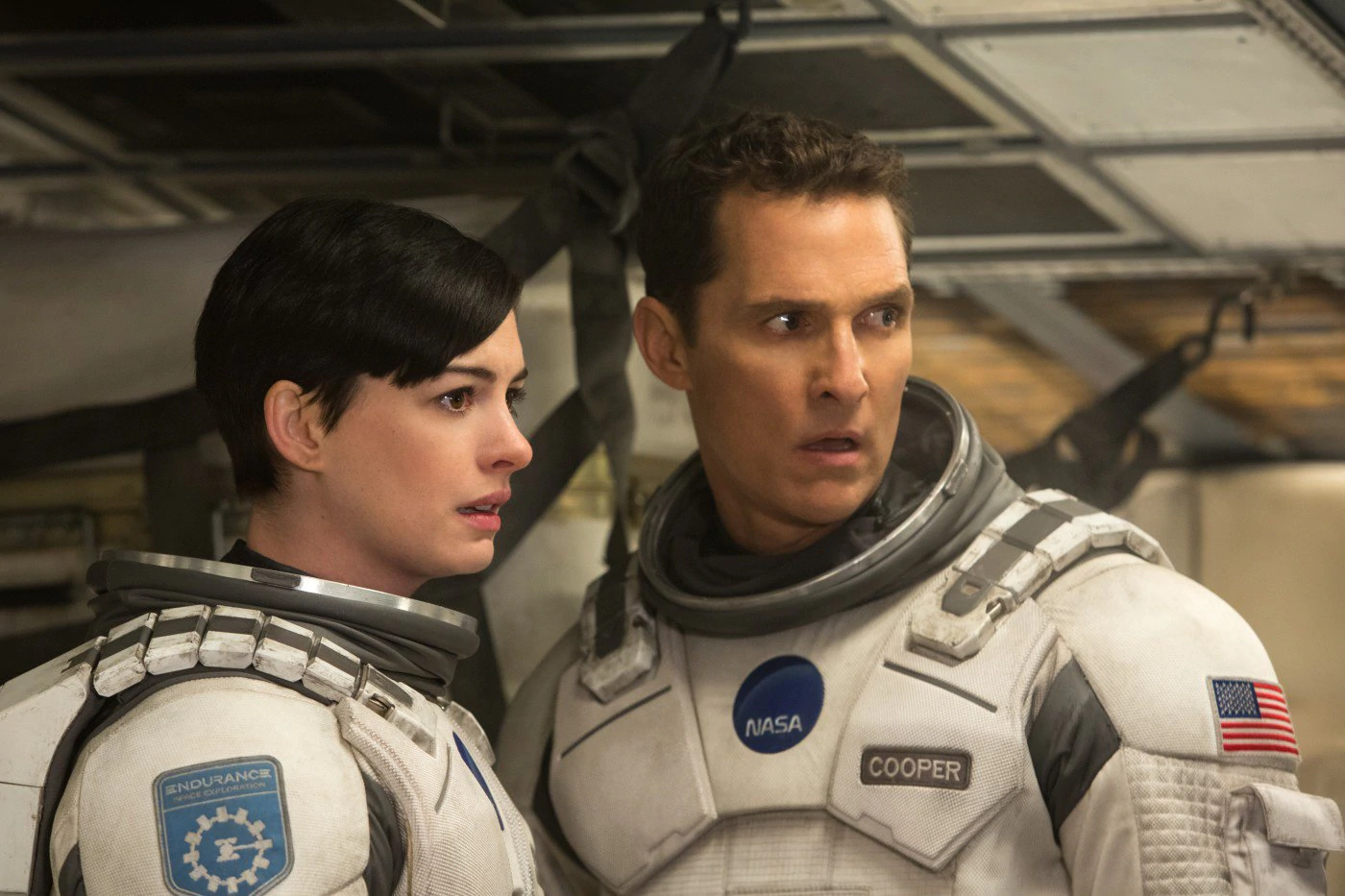 Starring: Matthew McConaughey, Anne Hathaway, Jessica Chastain, Timothée Chalamet, Mackenzie Foy.
Storyline: This sci-fi drama tells the story of a struggled attempt to save human race from extinction, with the living conditions on Earth increasingly deteriorating. After finding out that some sort of ghost is leaving cryptic messages in his daughter's bedroom, Cooper, a former NASA engineer, will make the tough decision to leave his children for the sake of his race and planet, and go on a very long space mission.
Trivia: Composer Hans Zimmer was instructed by Christopher Nolan to make a unique score; however, Nolan did not provide Zimmer with a script or any plot details for writing music for the film, but gave him "one page of text" that "had more to do with Zimmer's story than the plot of the movie."
"Dunkirk" (2017)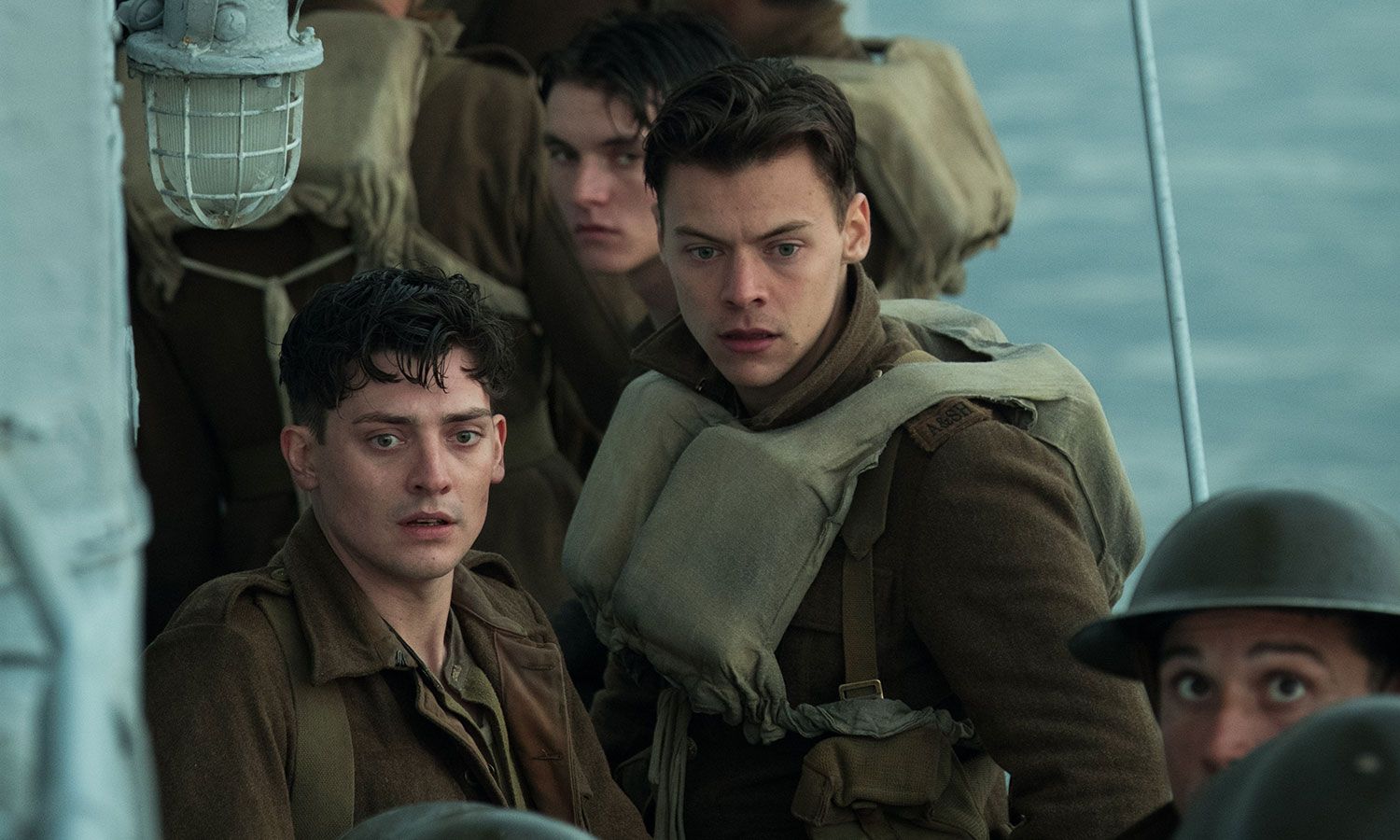 Starring: Fionn Whitehead, Aneurin Barnard, Harry Styles, Tom Hardy, Cillian Murphy, Kenneth Branagh.
Storyline: Based on dramatic, real-life stories, this movie covers the World War II events that took place 80 years ago, between May 27th and June 4th 1940, on the beaches of Dunkerque, France. Here, British and French-Belgian troops found themselves surrounded by the German army: when the soldiers understood that the only way for them to escape and survive was to evacuate by sea, the nearly miraculous Operation Dynamo was launched.
Trivia: This movie was shot on the actual beach at Dunkirk where the evacuation took place. When scouting for the movie, Christopher Nolan found a button from an English soldier's uniform in the sand.