For women, to women.
Vivetta for next season focuses on romantic and surreal reading keys, where the 60s meet the 90s creating a creative mashup where everything is possible (even wearing nightwear outfits in the morning) and where dreams and reality collide… Are you ready to venture into Vivetta's doll house?
Vivetta FW23
Moodboard
I guess Alice, when she followed the White Rabbit in Wonderland, must have felt a little bit like the people entering the backstage (and fashion shows) doors of Vivetta: here, in fact, we find ourselves in a suspended atmosphere, with vivid colors, where the password is, once again, romanticism, intended as the maximum expression of femininity and pureness. However, it's never the same romanticism when we talk about Vivetta: this time, in fact, the designer found inspiration in the retro tones (both delicate and strong) of the 60s and 90s, giving life to a collection playing with volumes, layering, and accessories. A real creative explosion that can be current even while looking at the past.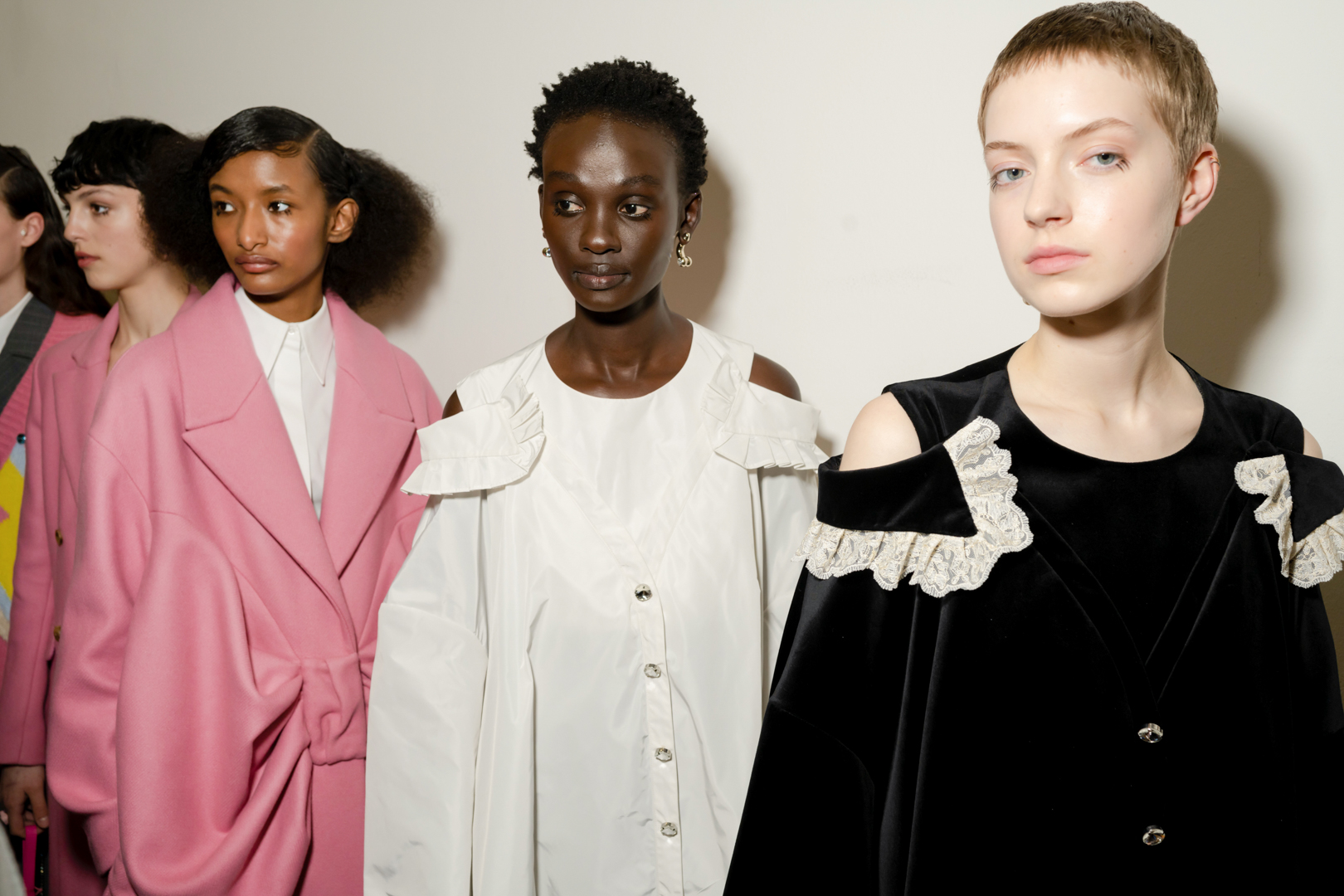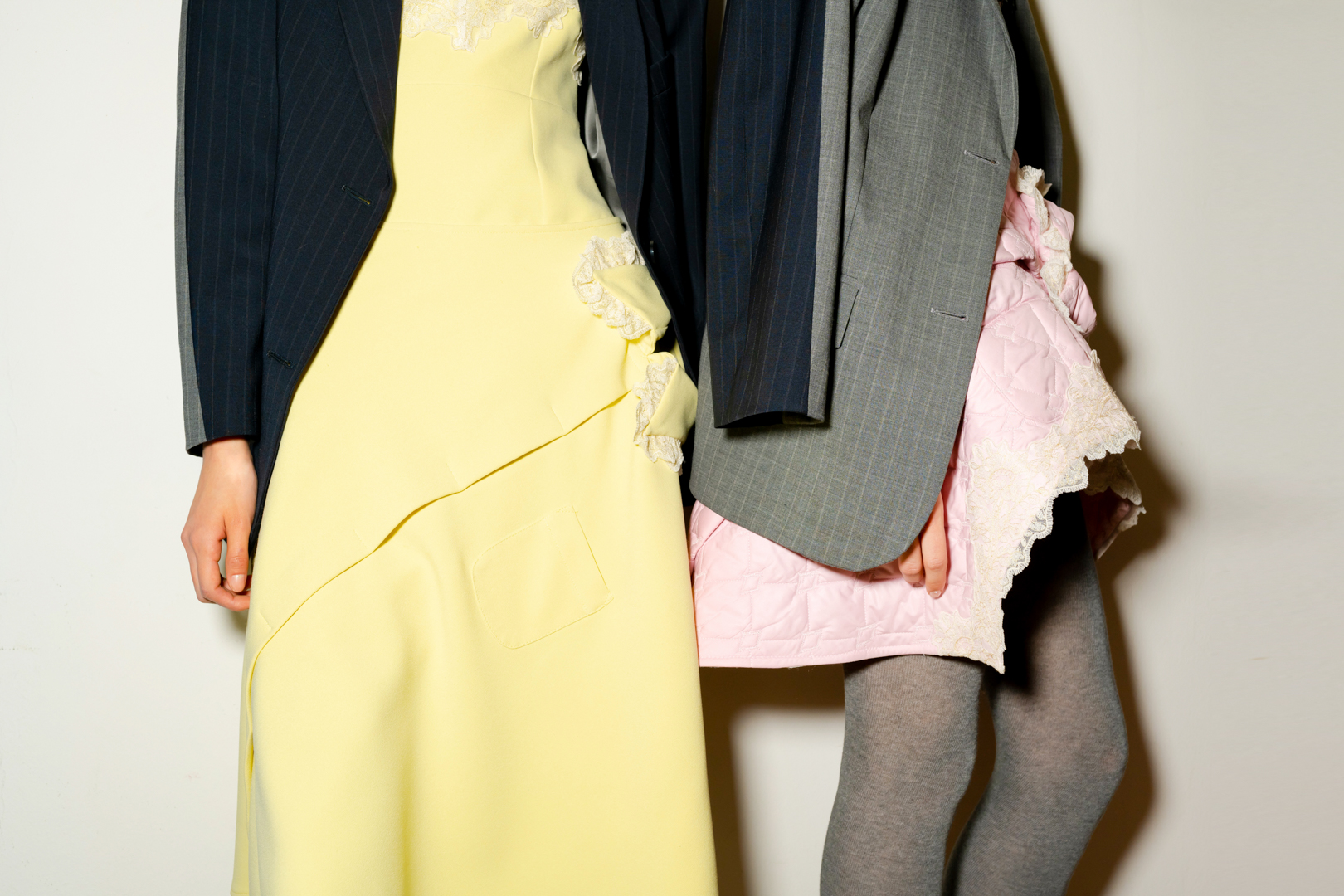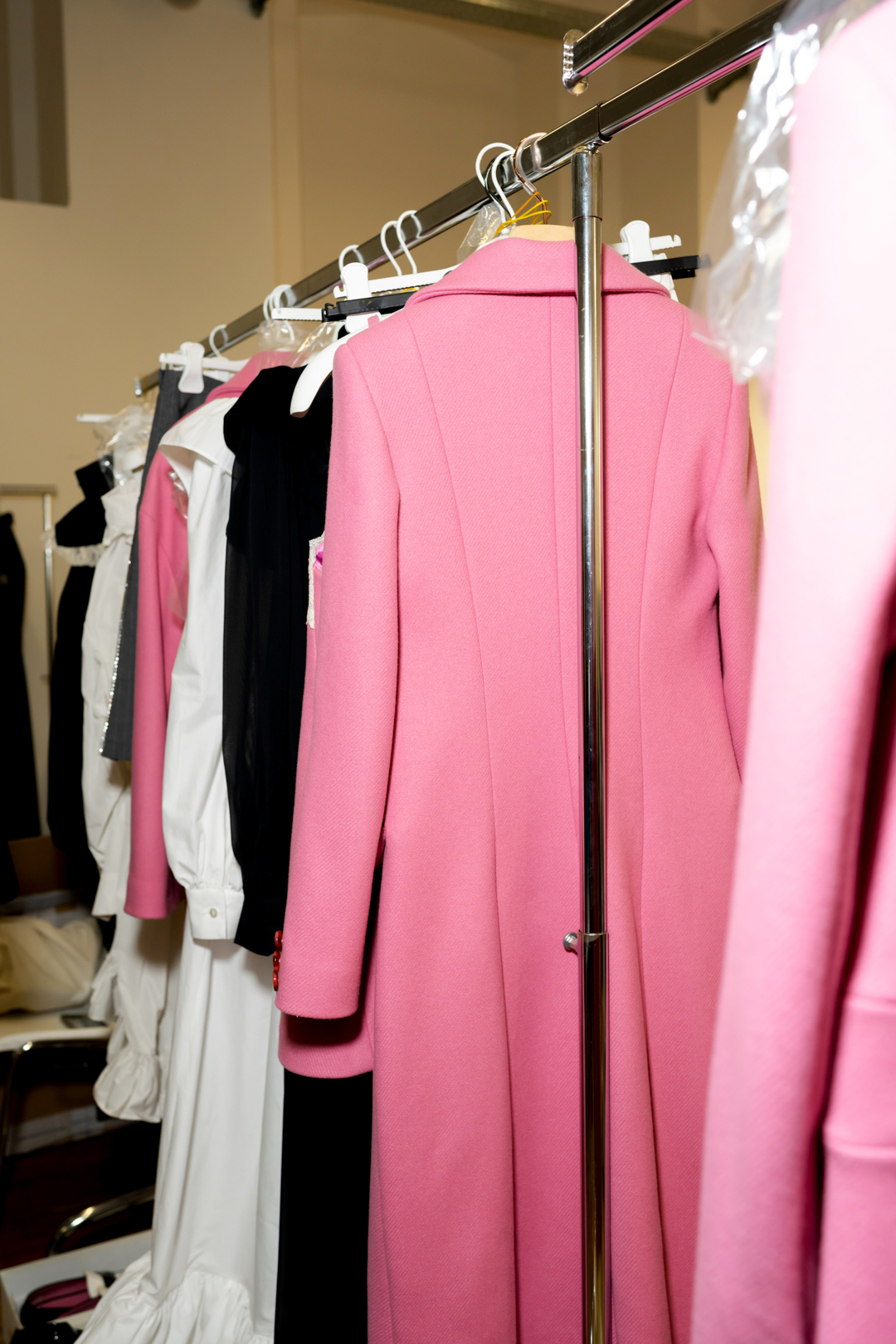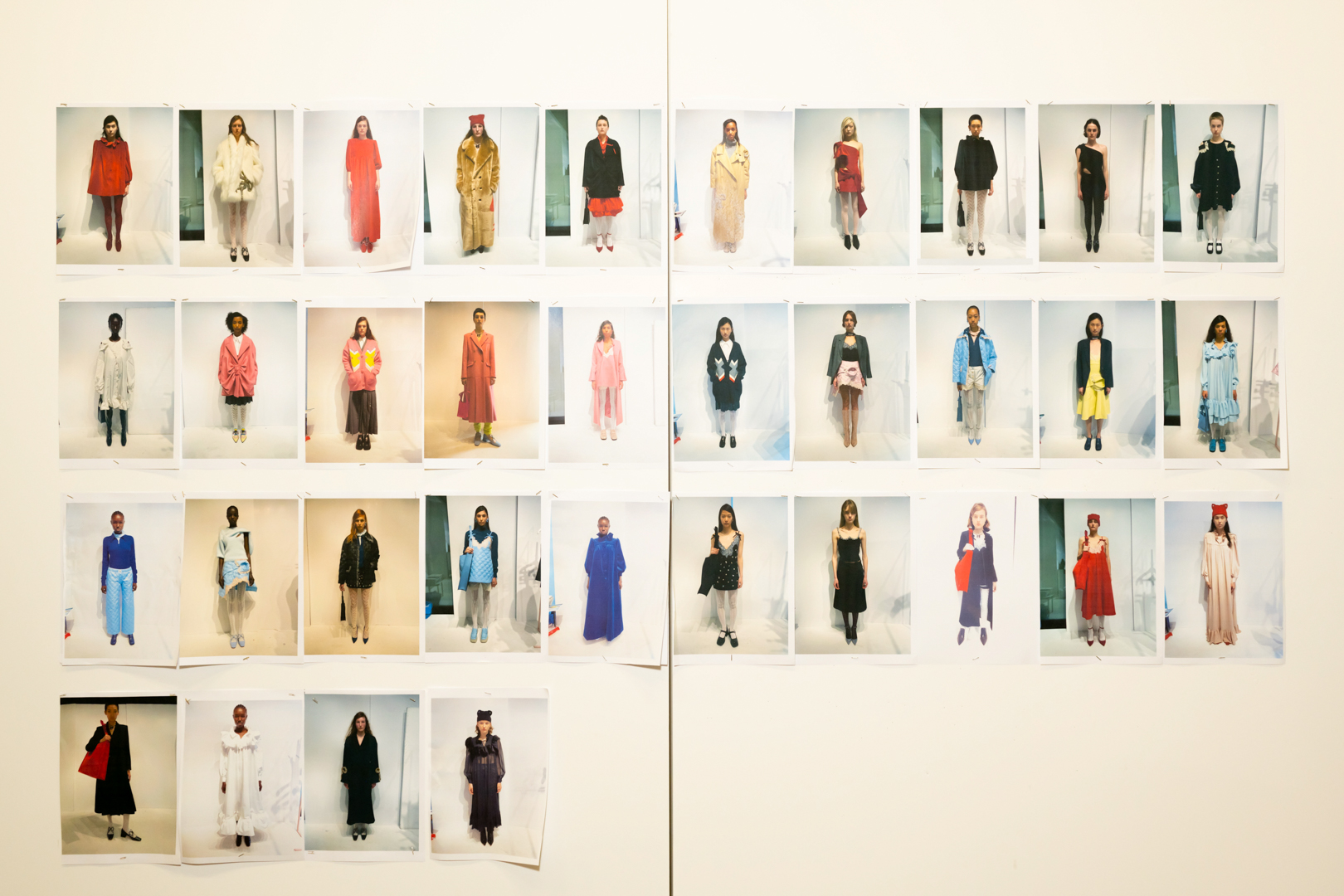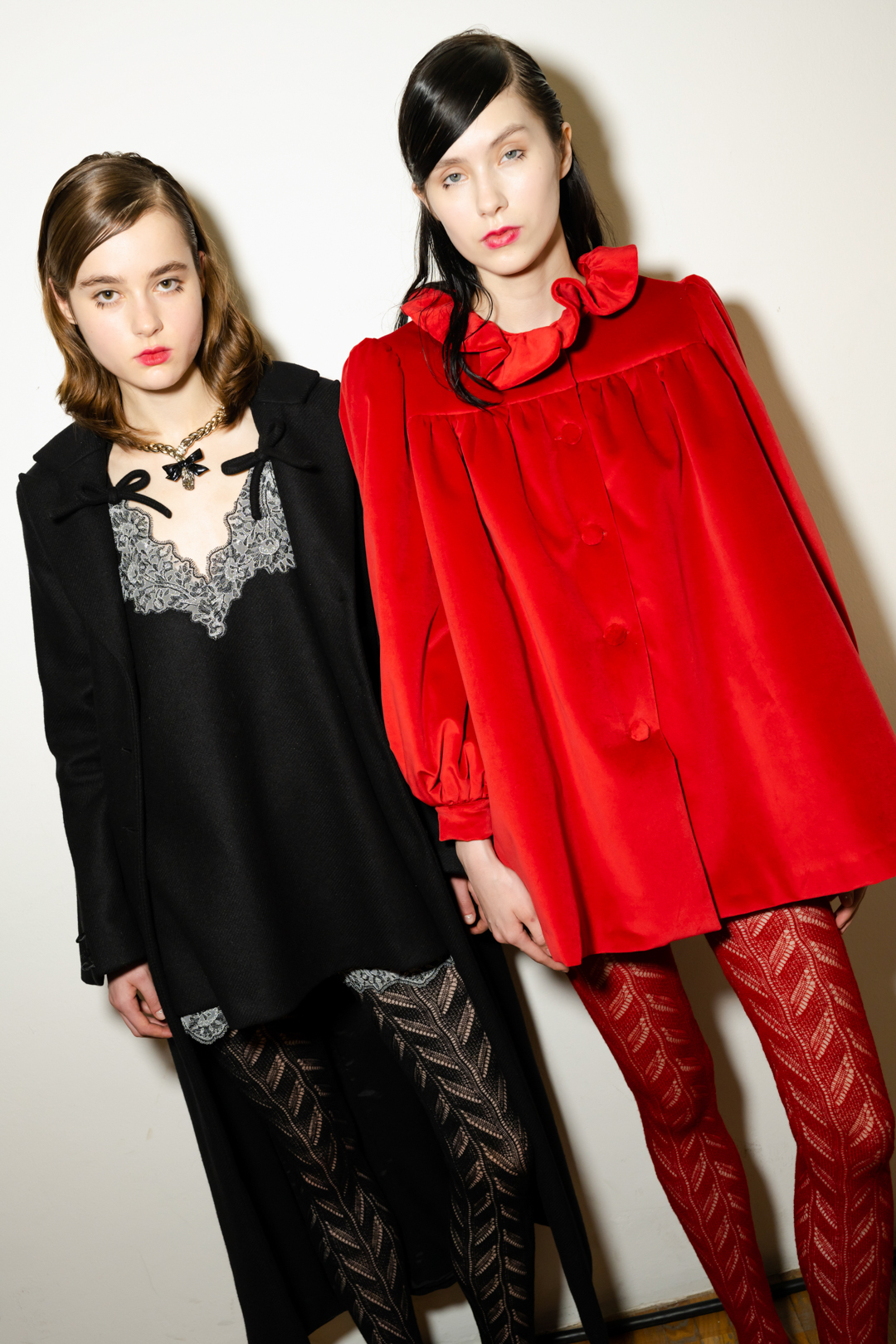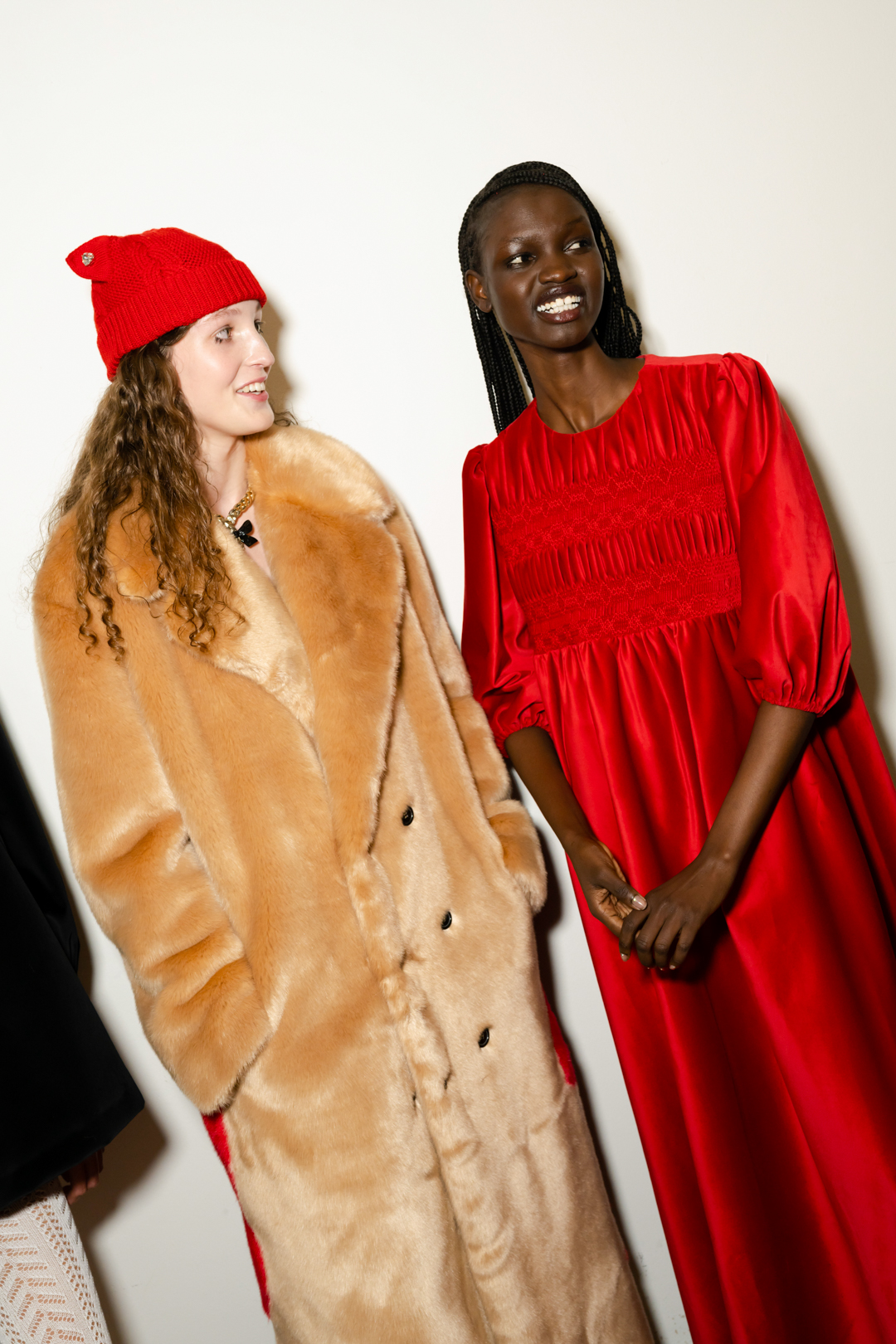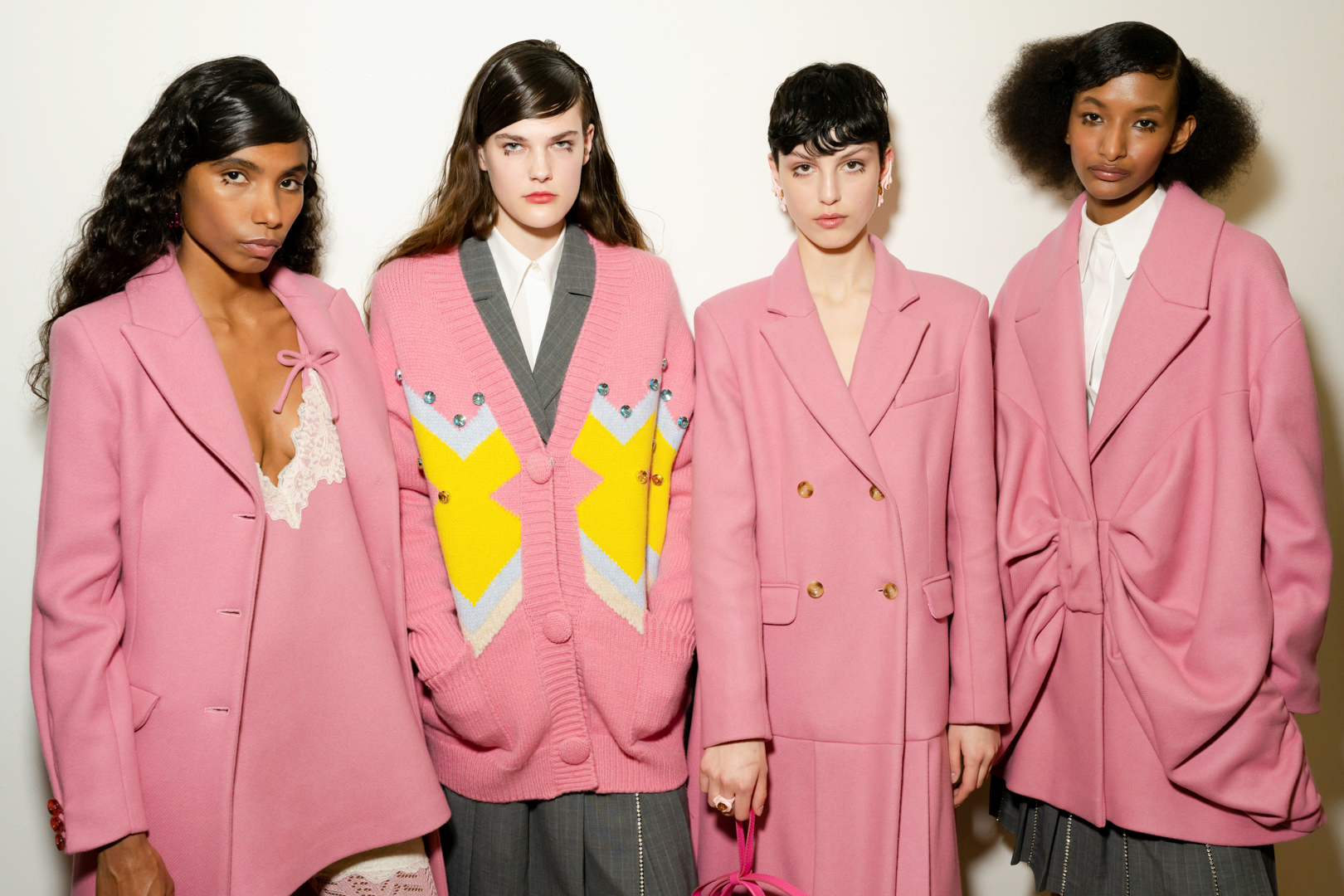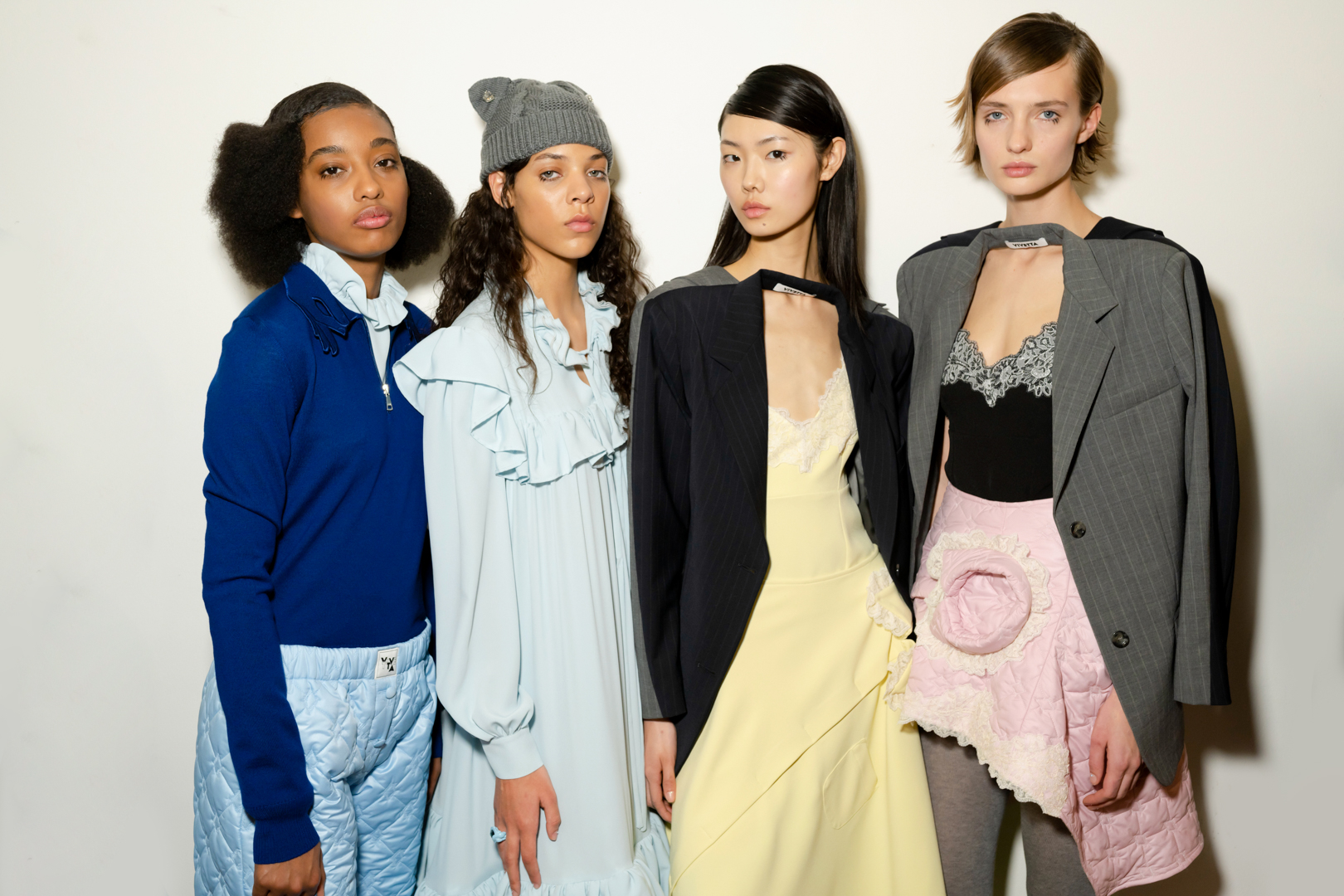 Vivetta FW23
Our favorite looks
The womenswear by Vivetta plays with different lengths (long, midi, and short) but also with different levels of heaviness (eco-furs, trench coats, oversize blazers, up to slip dresses, and details in transparency). The colors range between black and red, going through pink and tender pastel shades that frame mismatched outfits, slip dresses with lace details, bows, and doll-like stockings. In the air, there's sensuality, initiative, and desire to express ourselves, as we like: whether we wear a bralette, draped clothes, or tulle creations, with an attention to details that leaves no room to chance.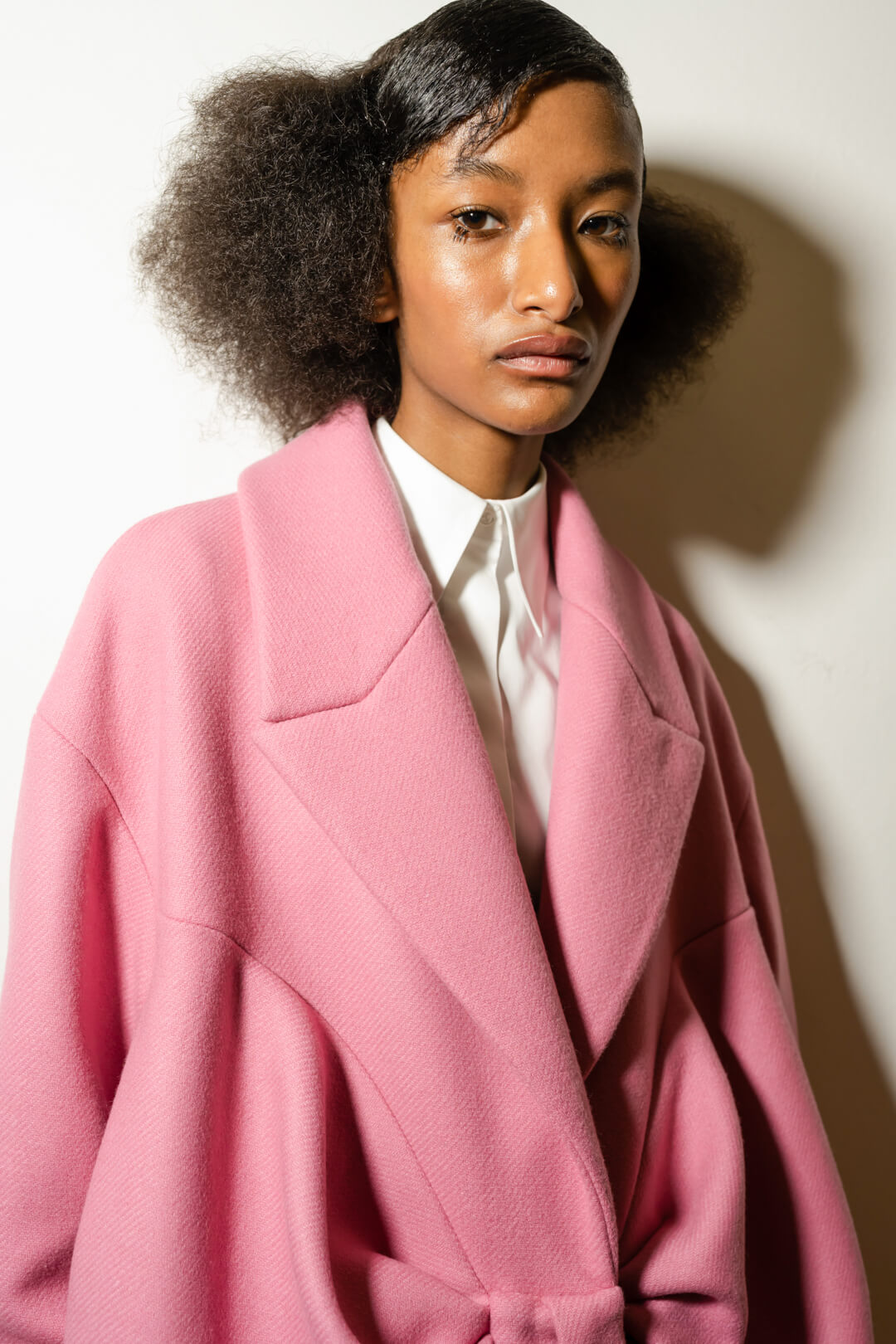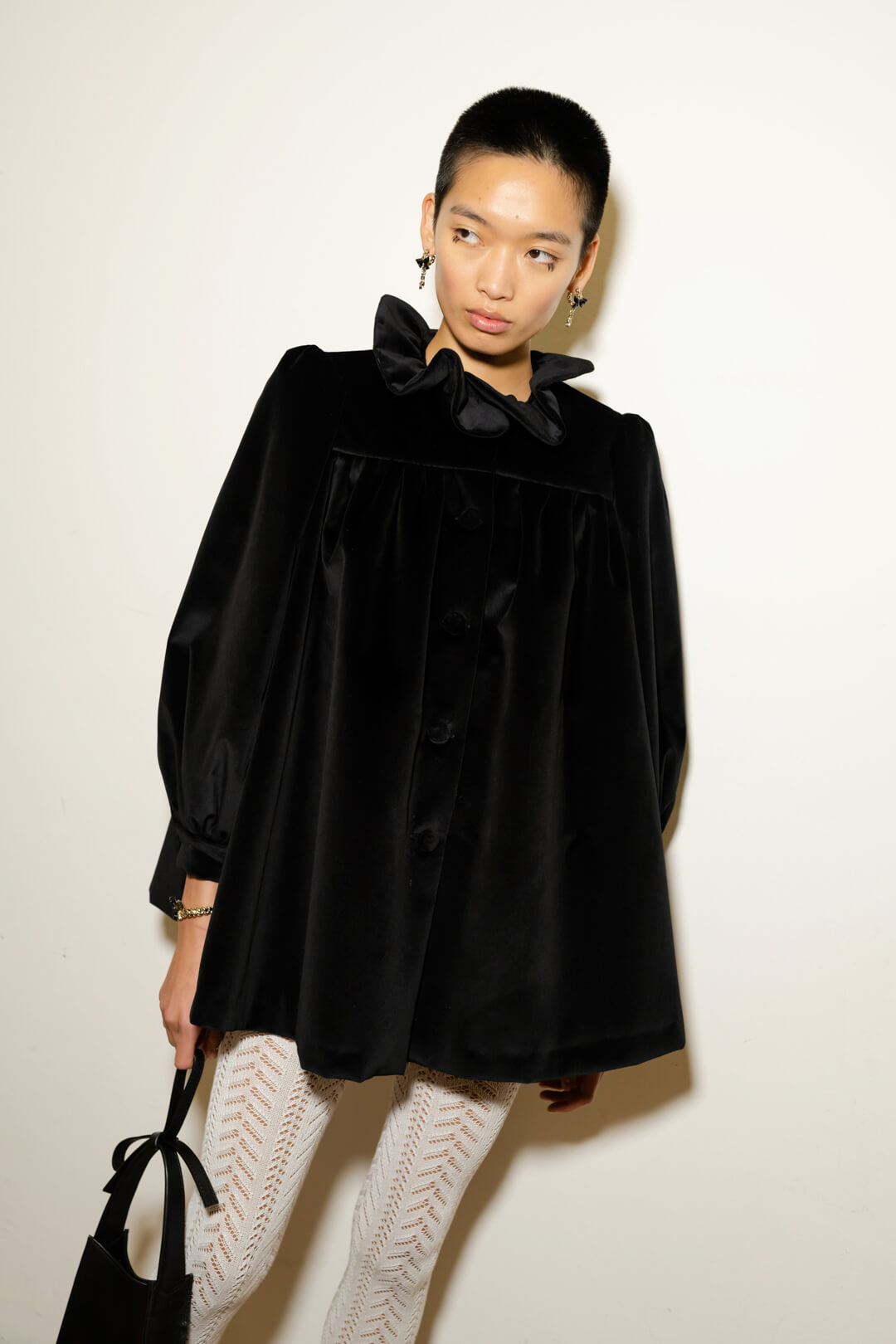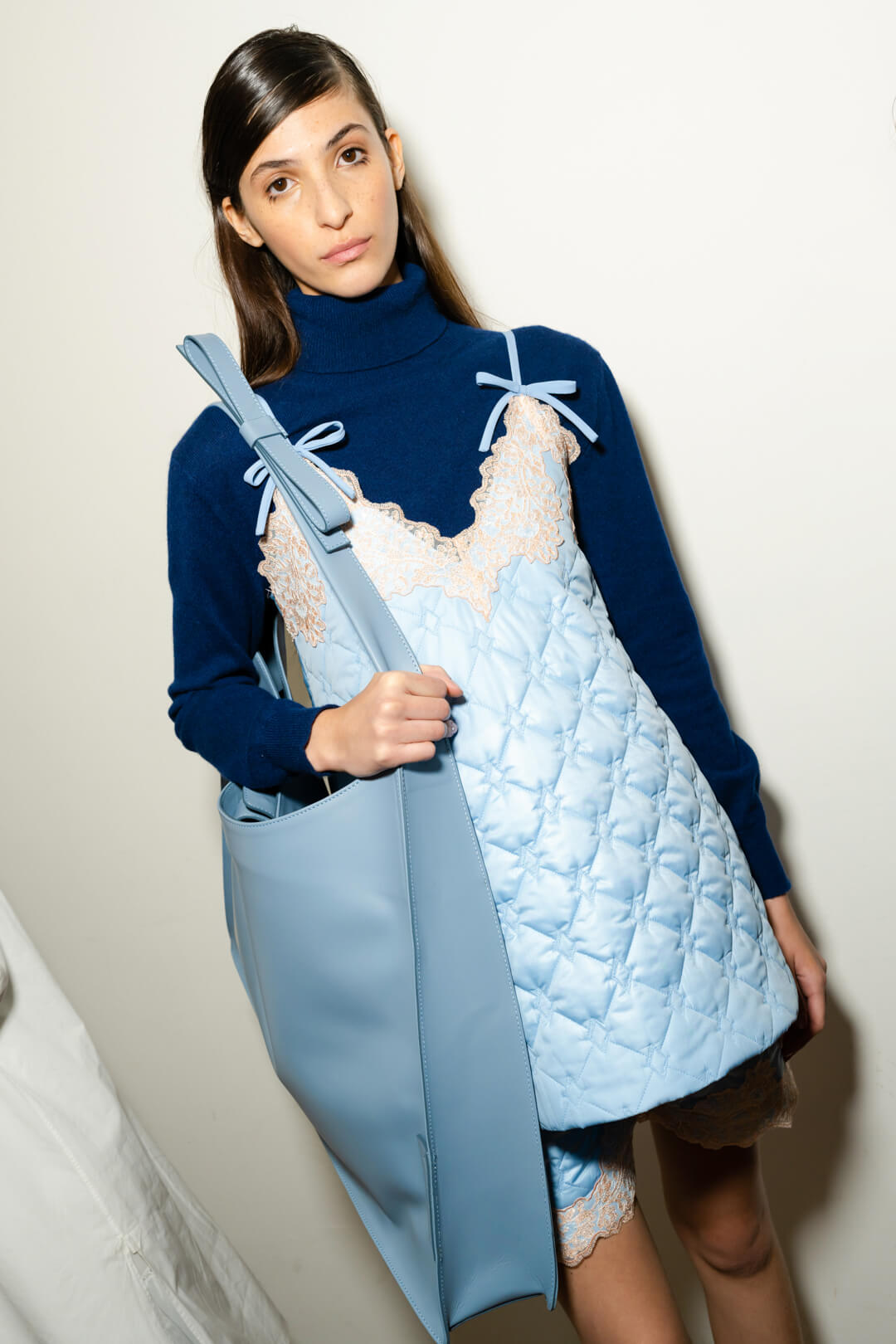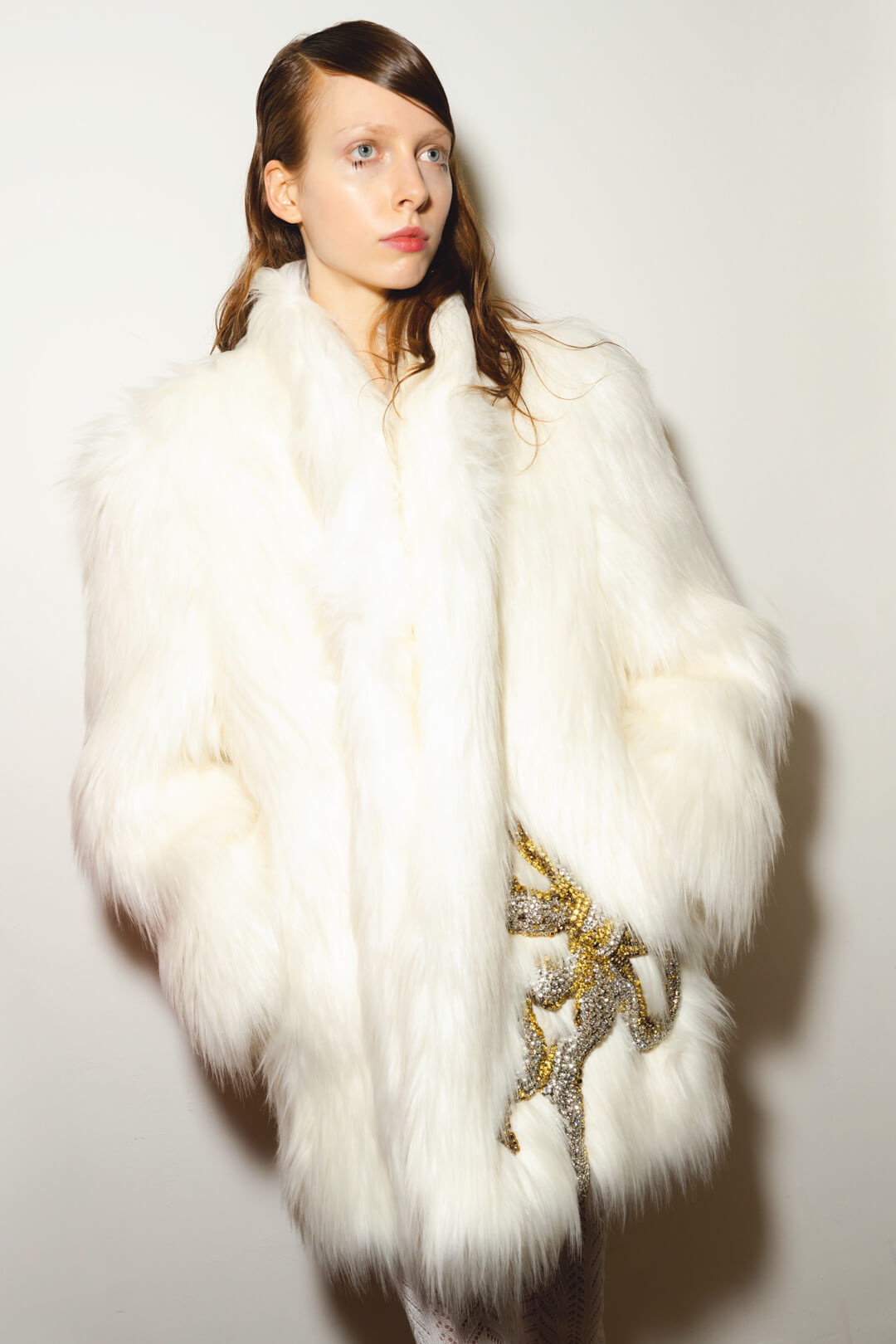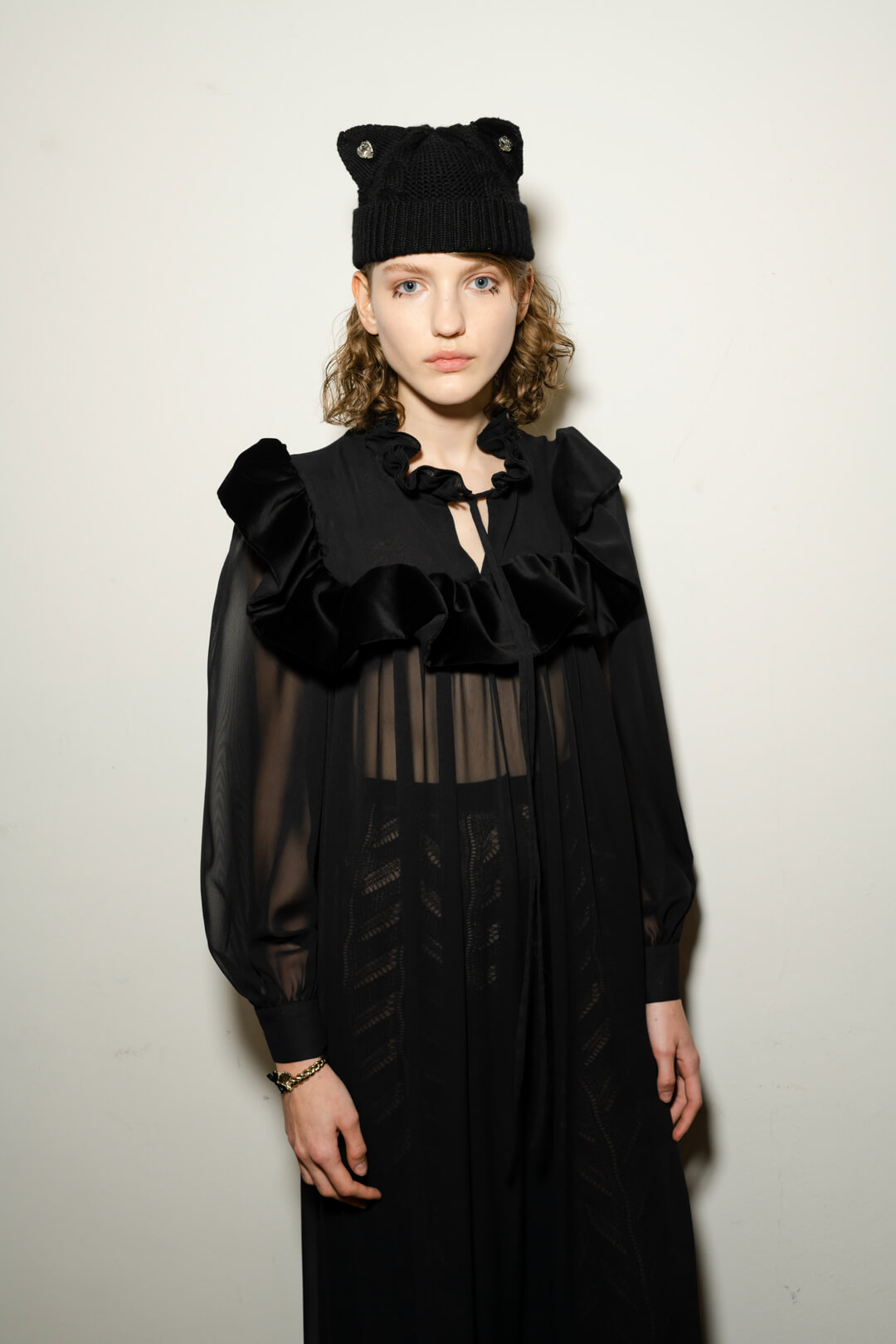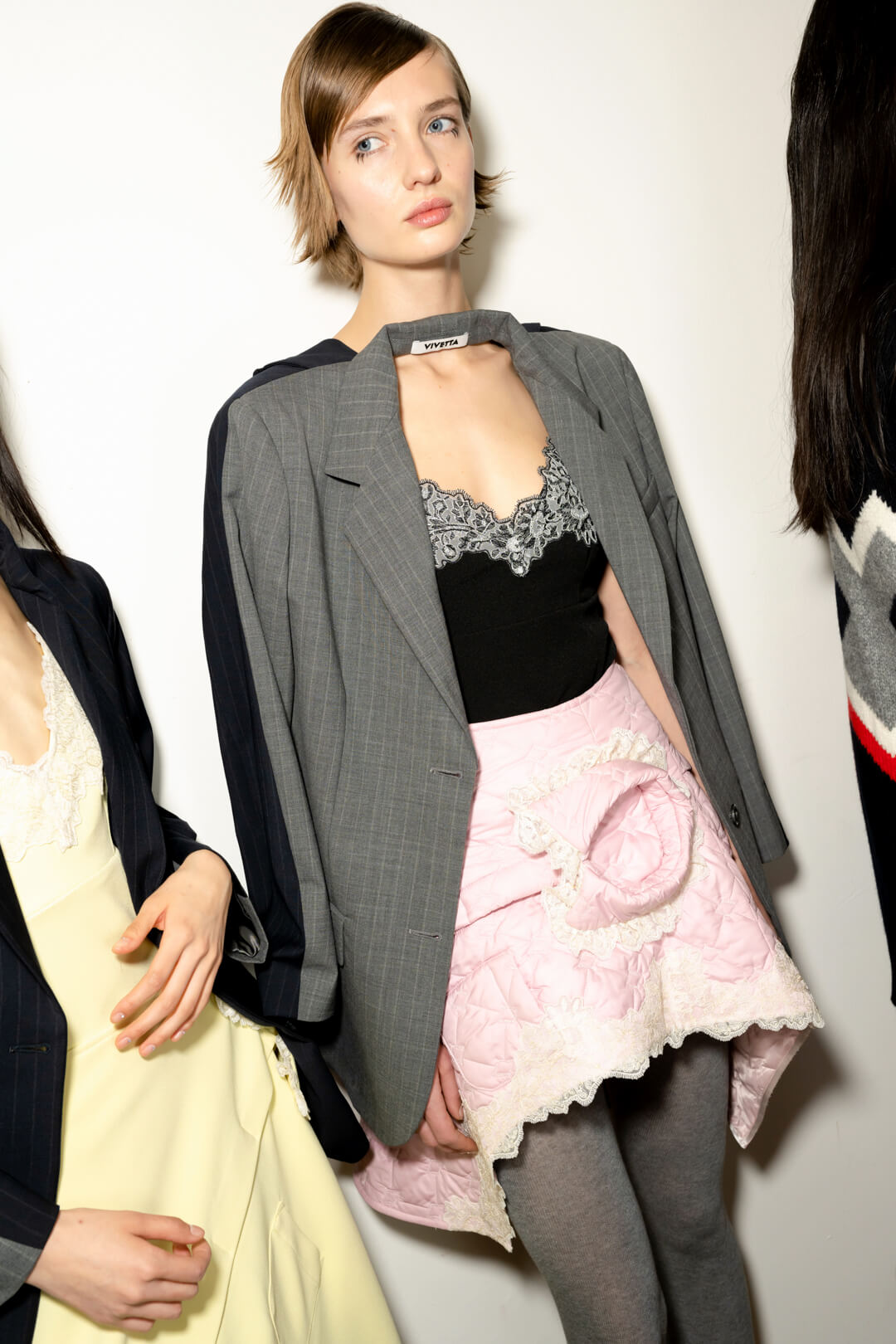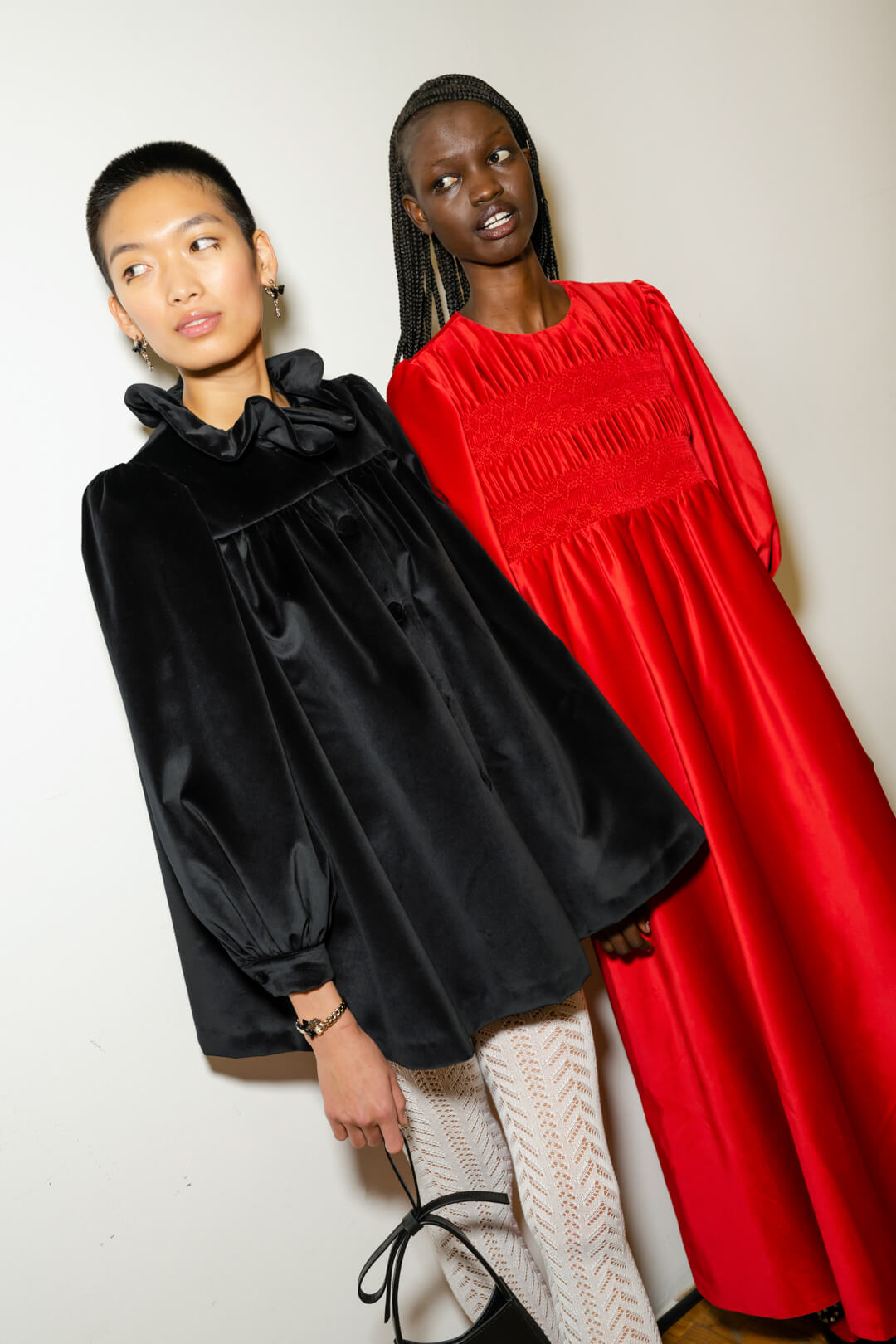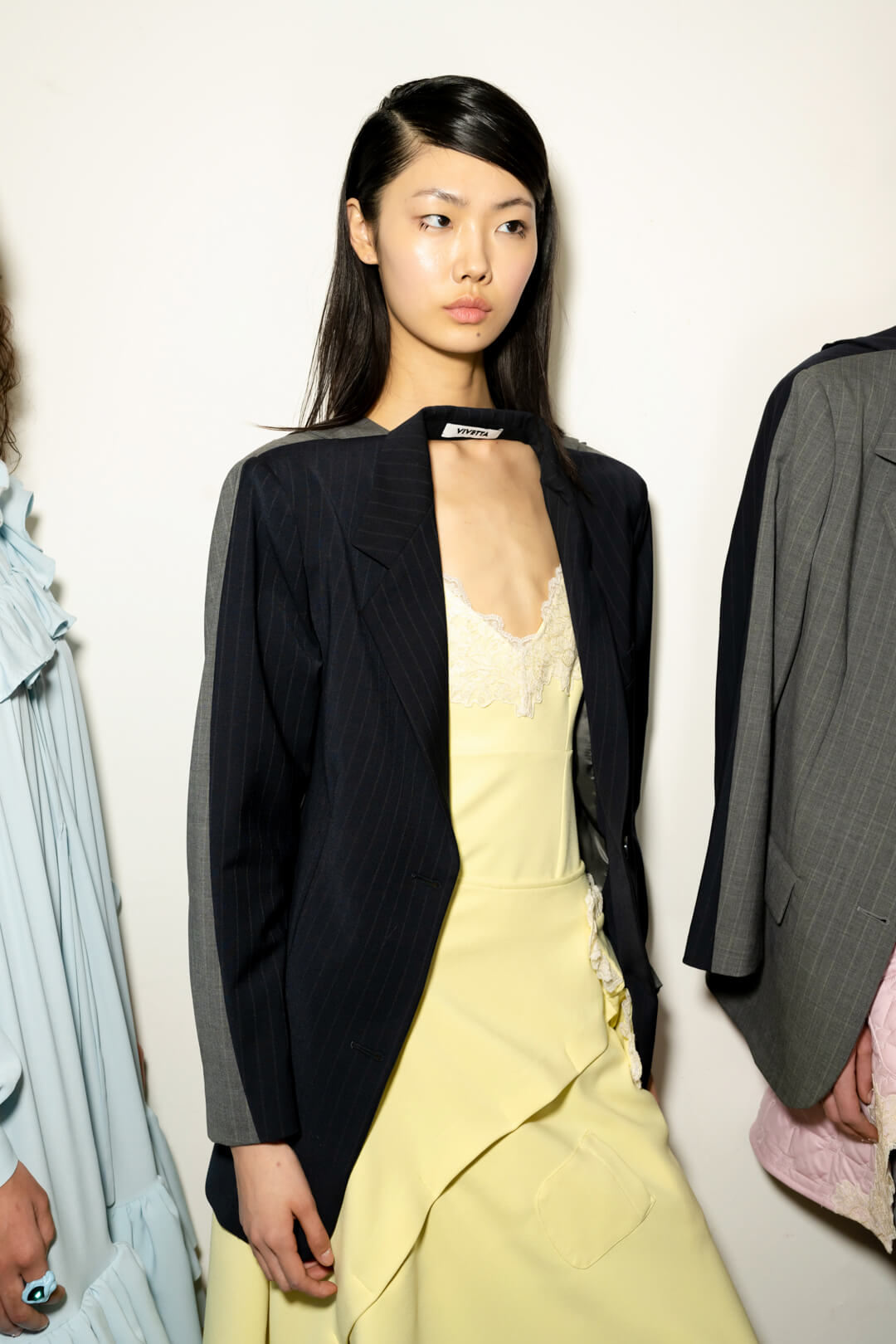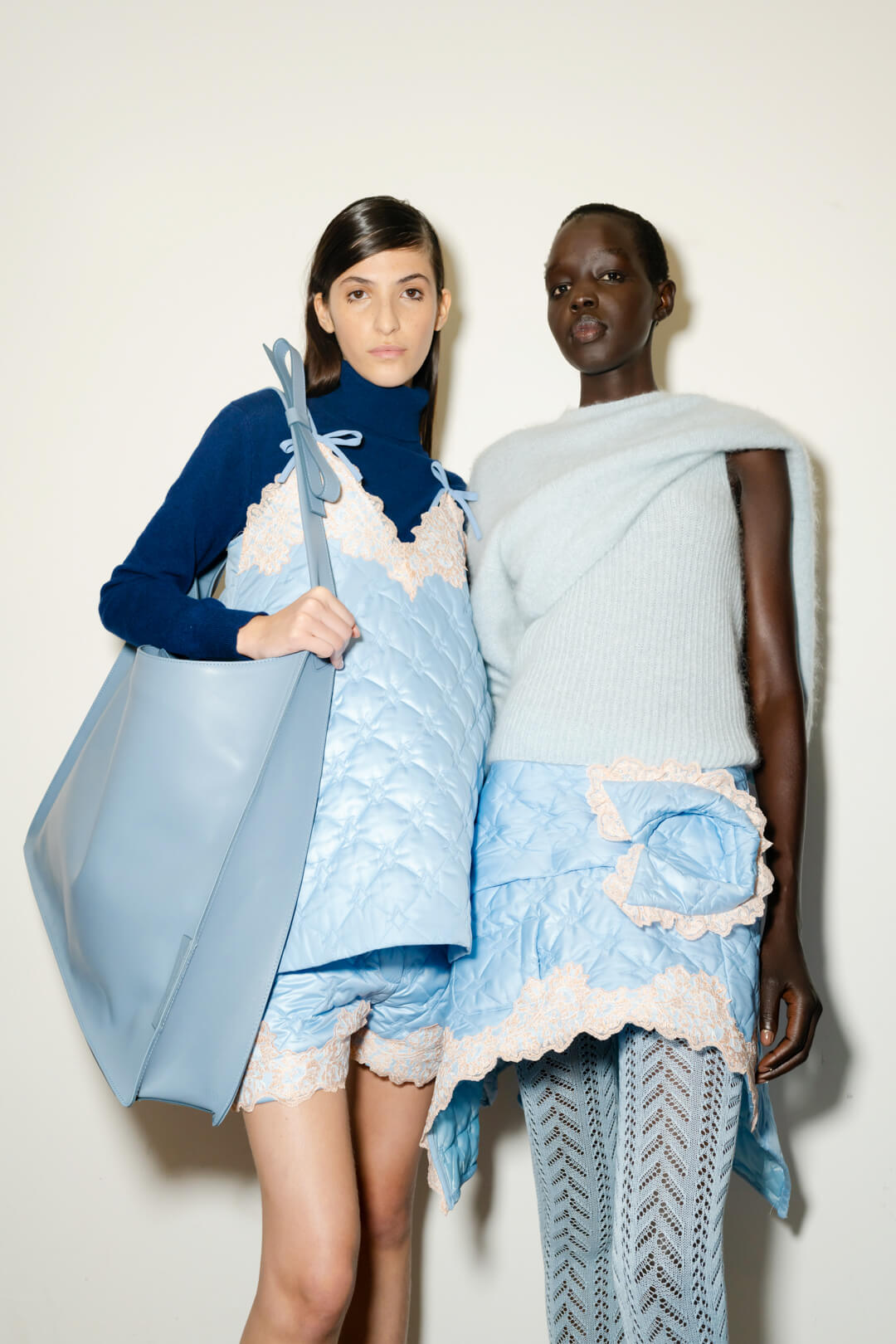 Vivetta FW23
Details
To crown Vivetta's vision, accessories can't be missing: wool hats with cat ears, crystal boots, metal bras reproducing the shape of breasts, braids used as earrings, necklaces, bracelets, and rings covered in rhinestones. Socks with Mary Janes make us dream of the 60s London, but squared boots bring us back to the grunge 90s scene. Everything that can shine, shines: crystals on the shoes, bows, and embroideries. Everything here shines, everything is thought to be noticed. Legitimately.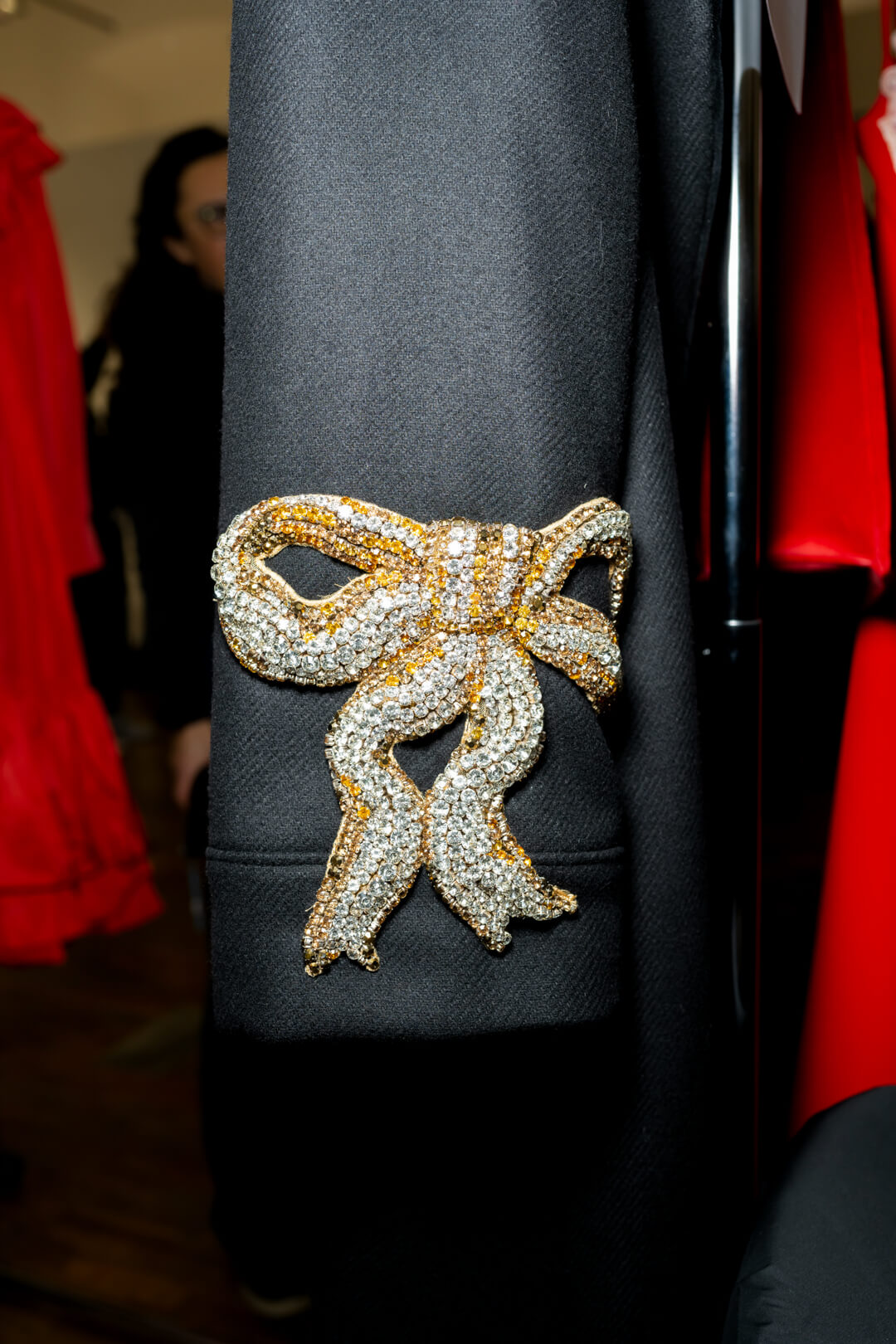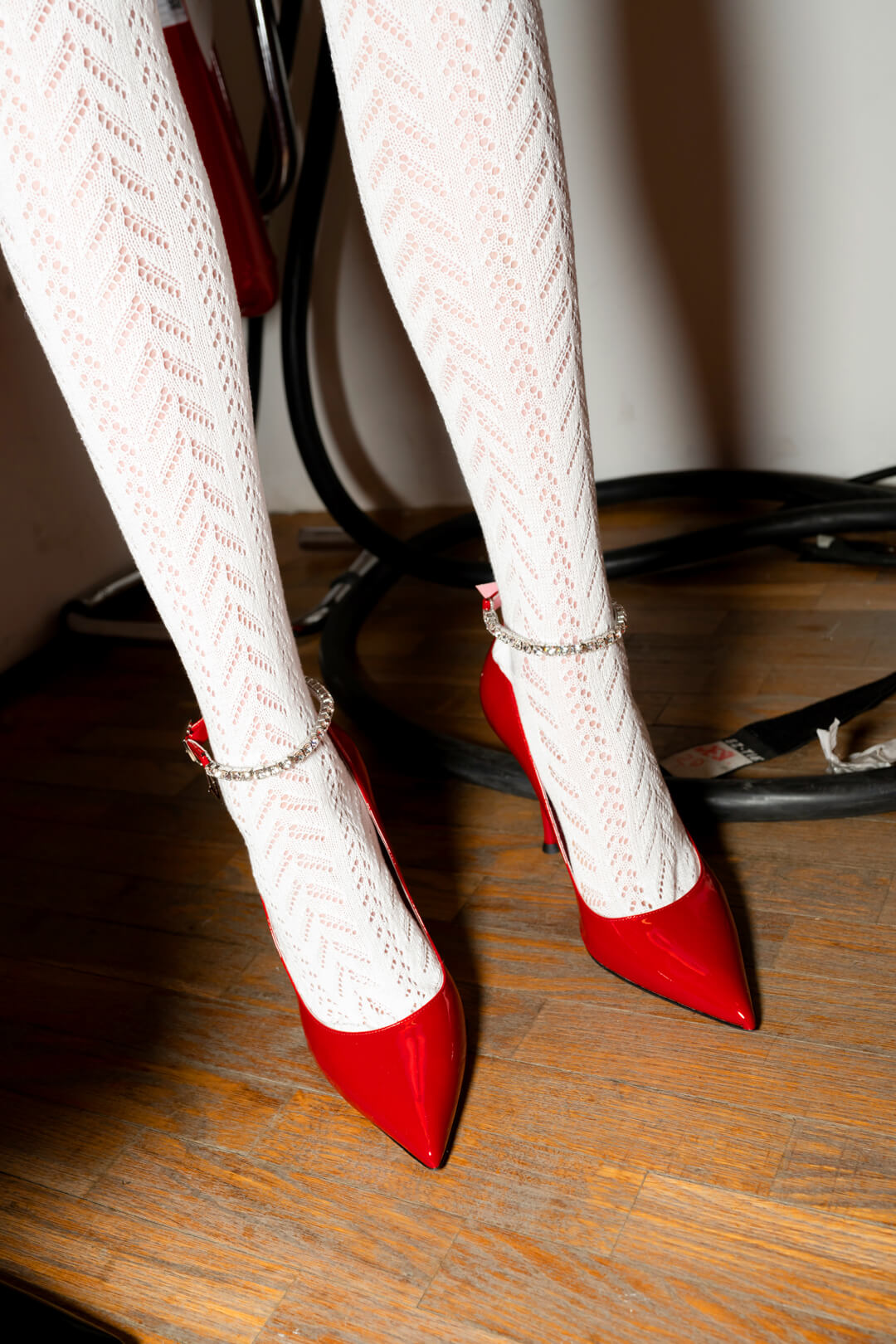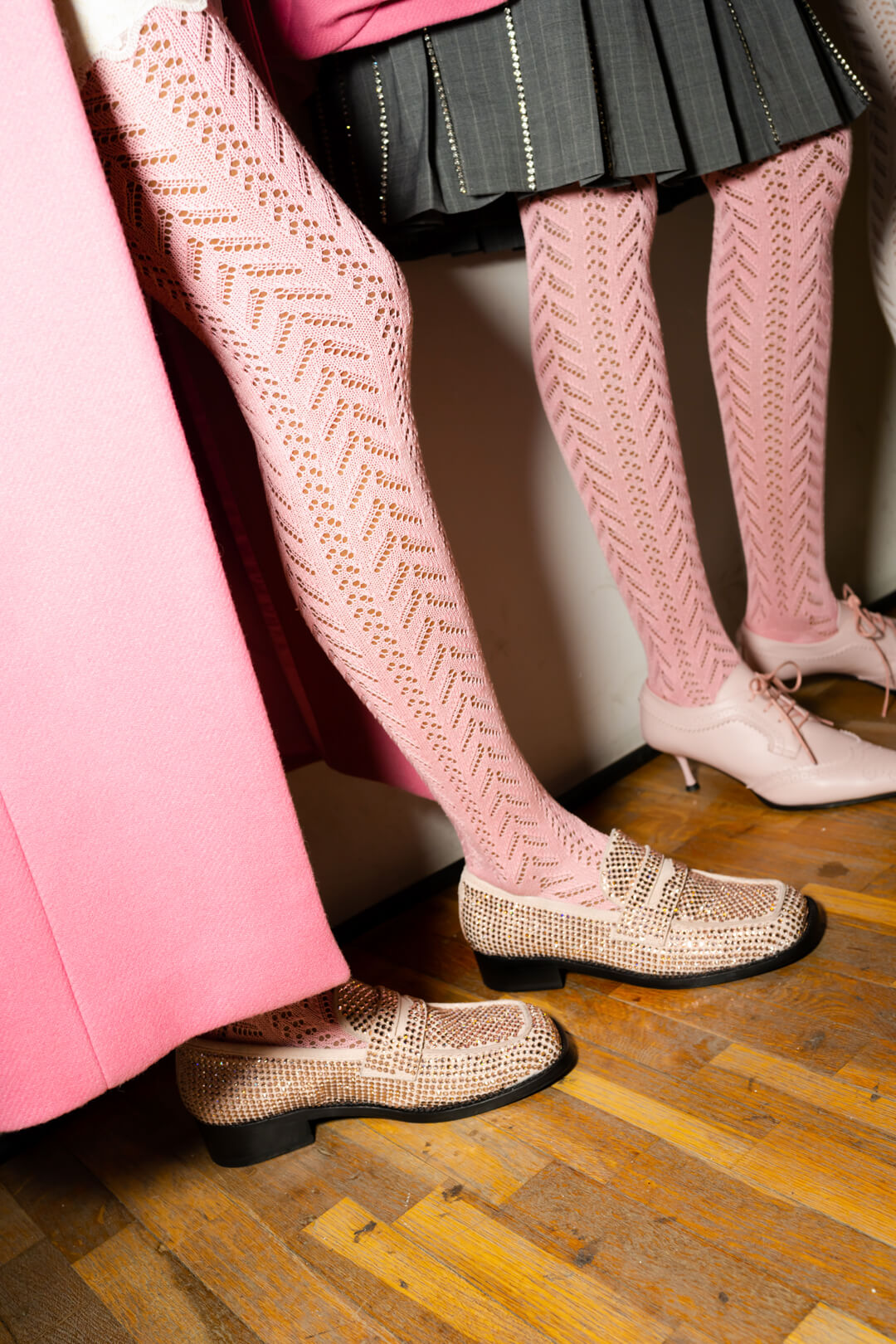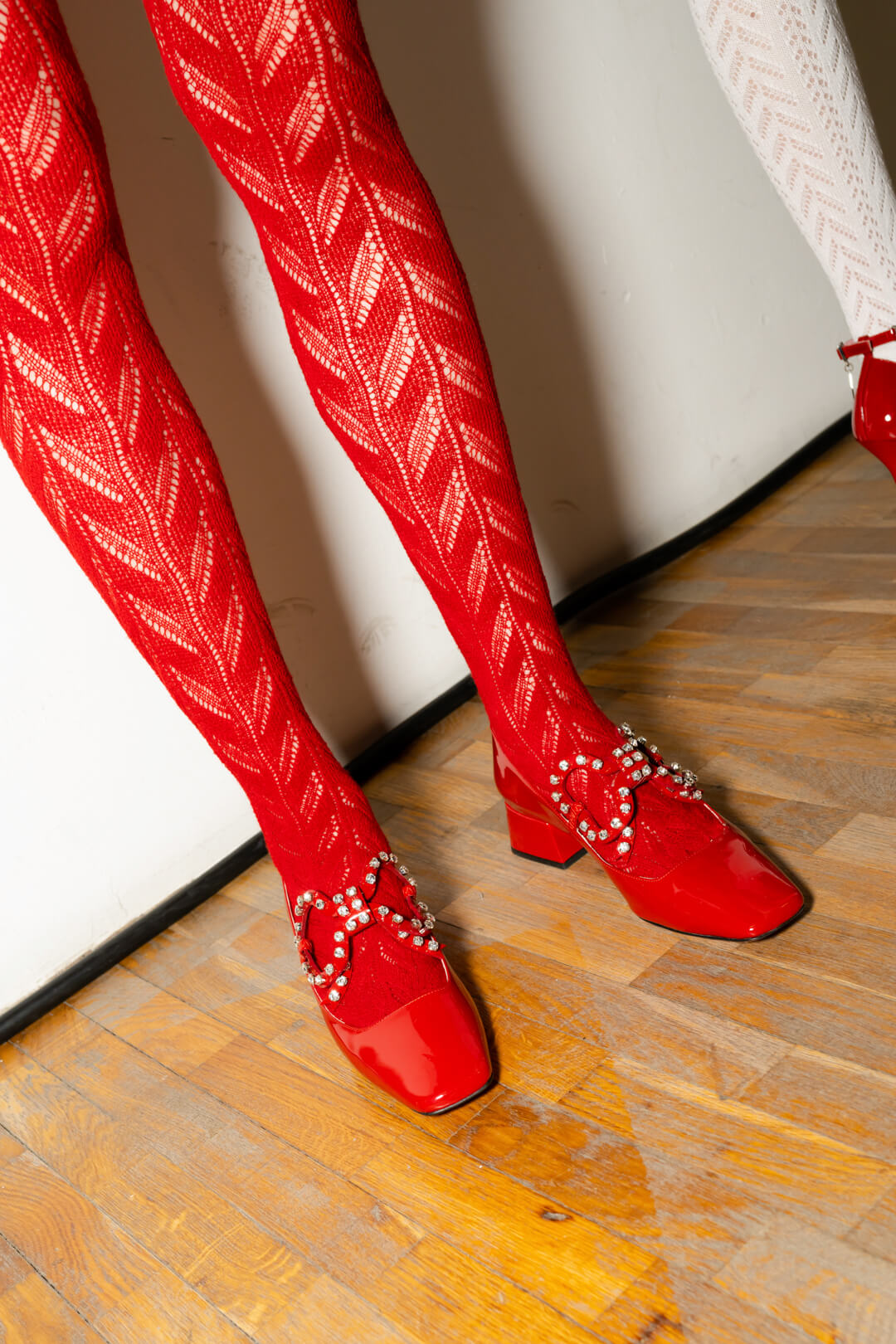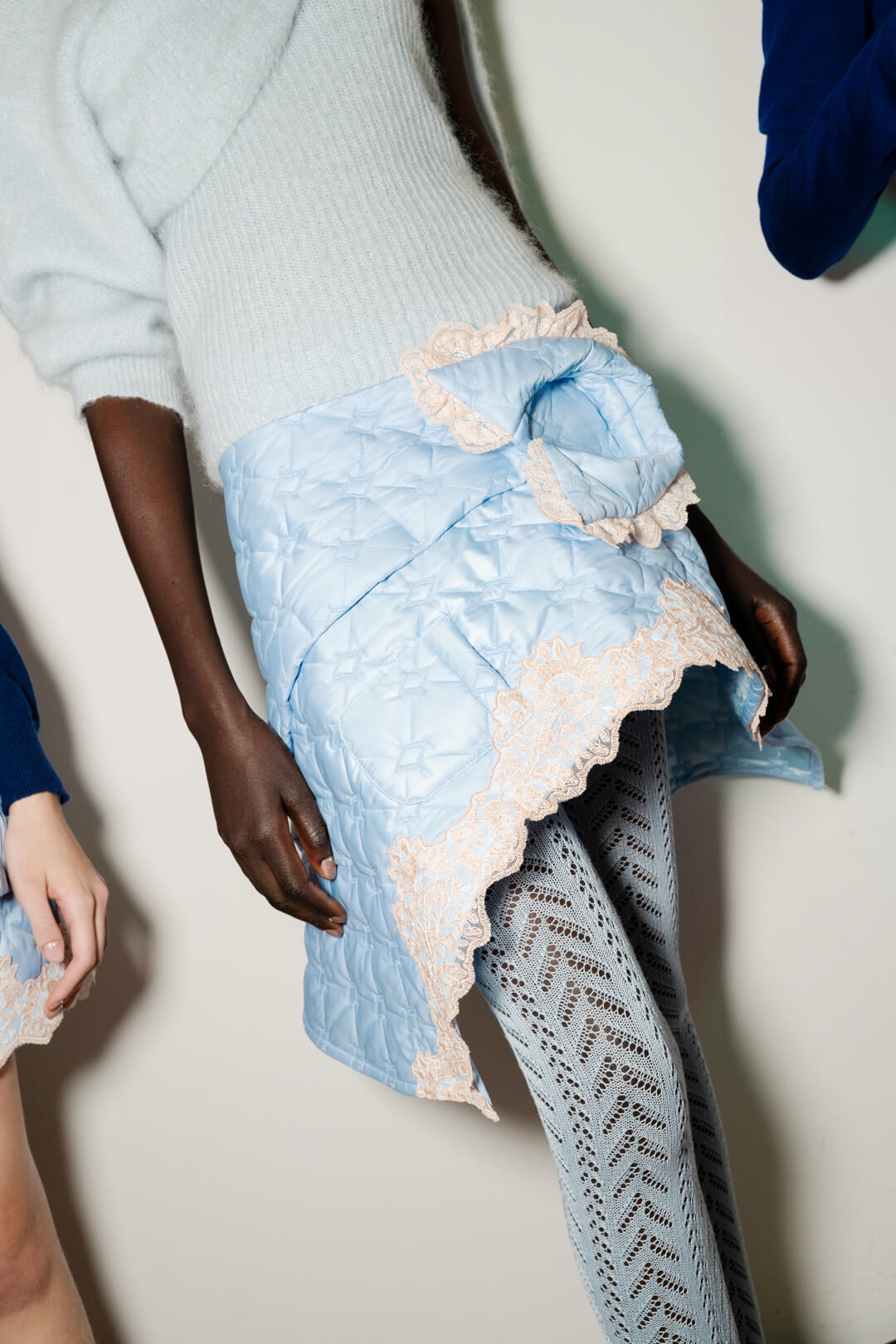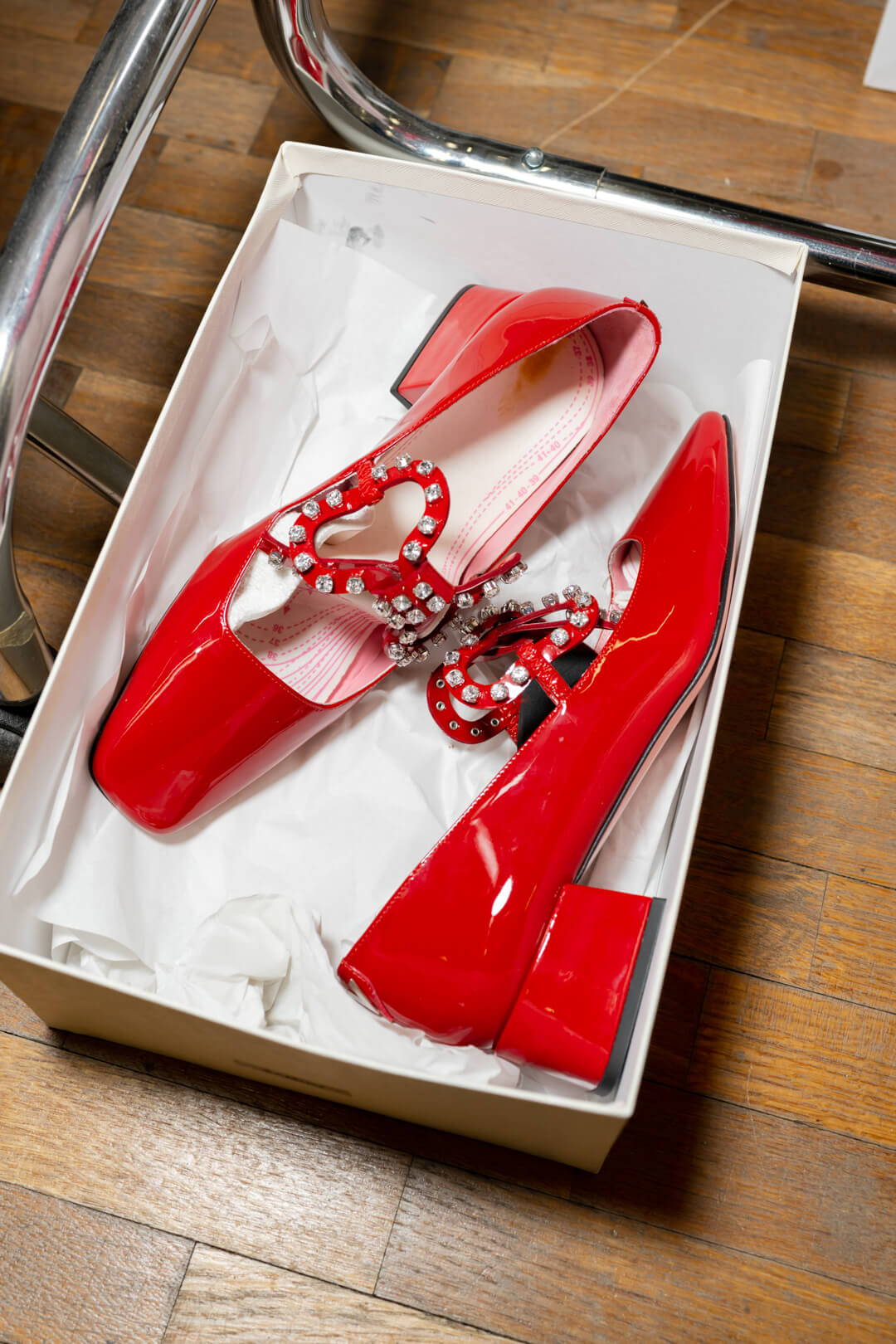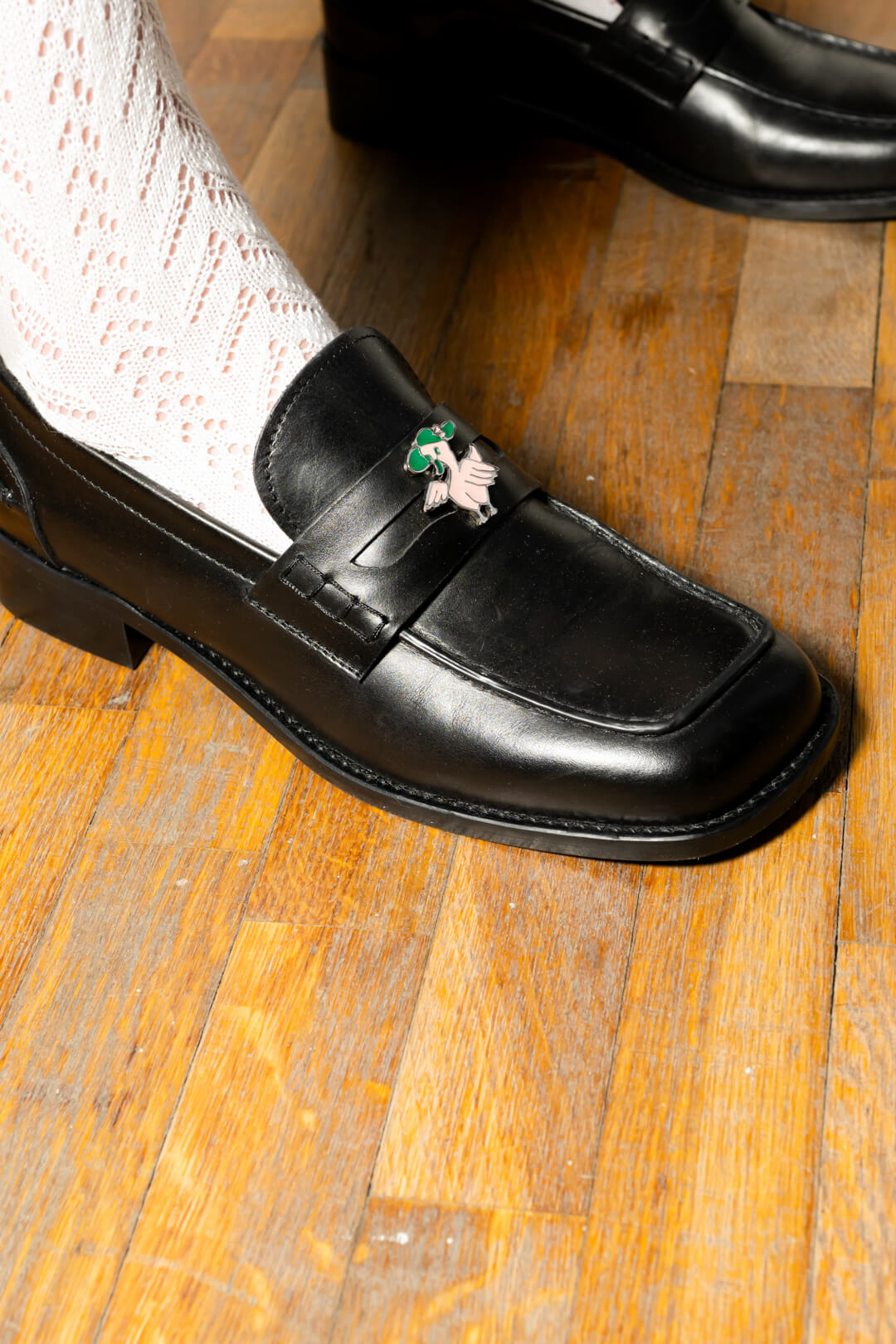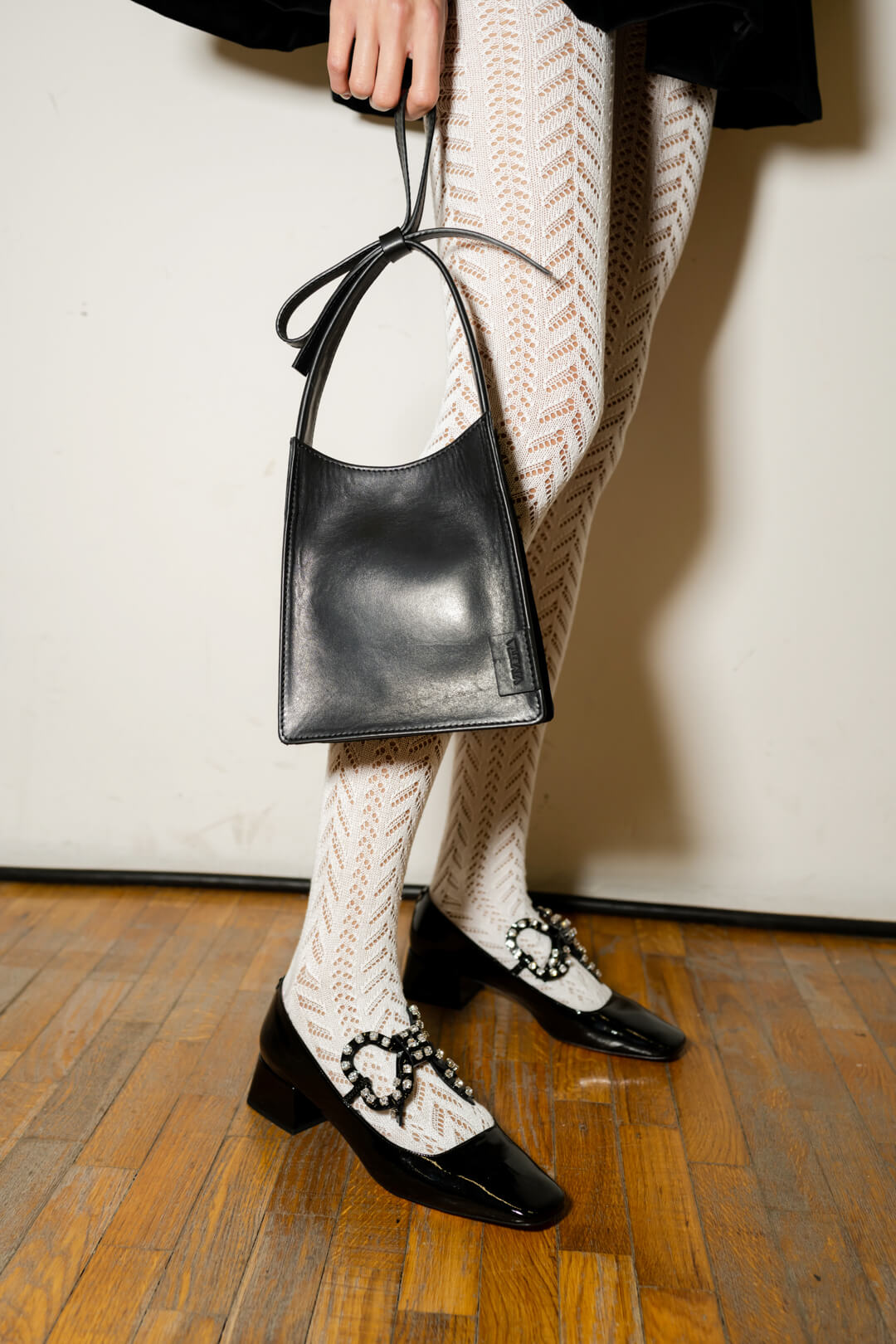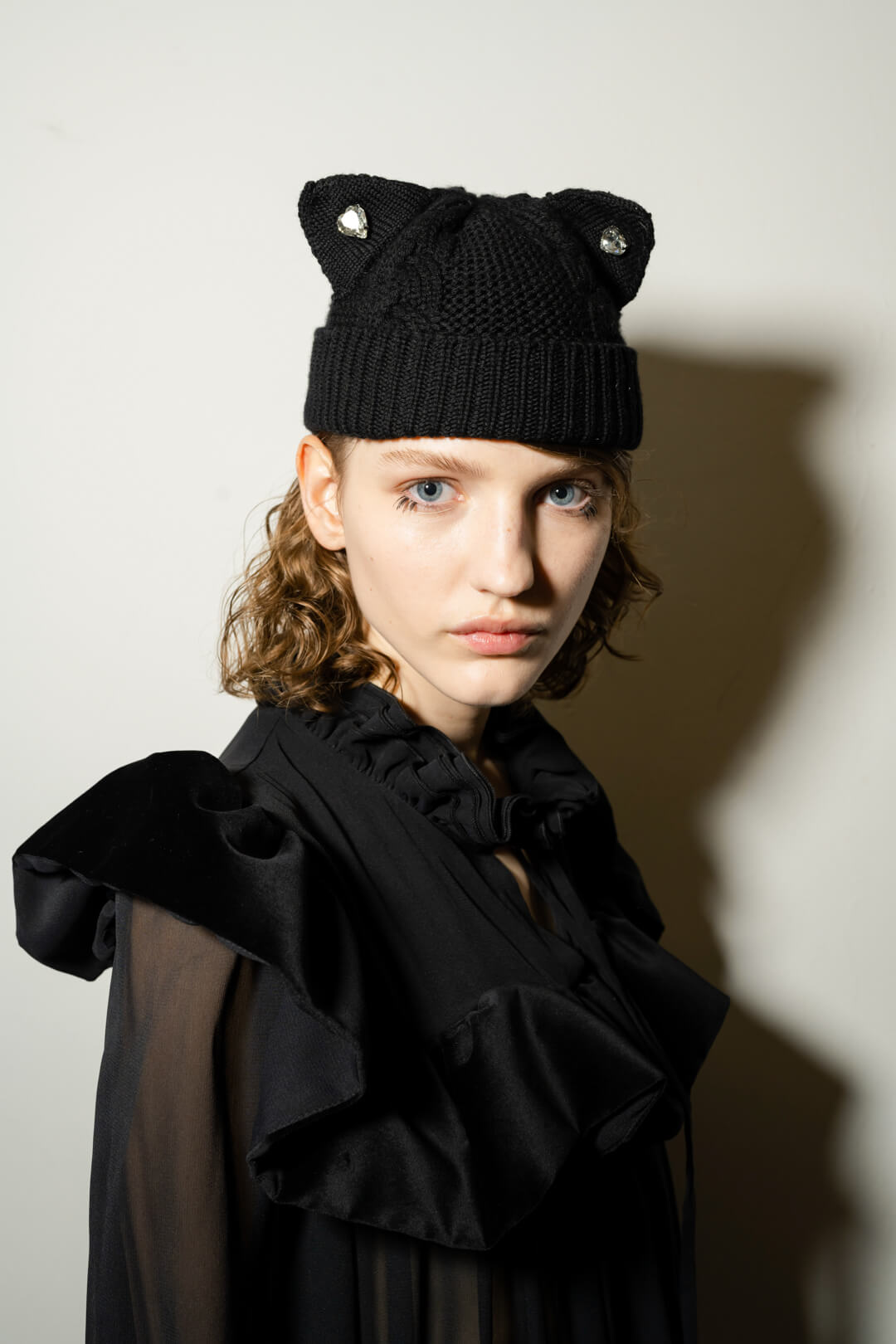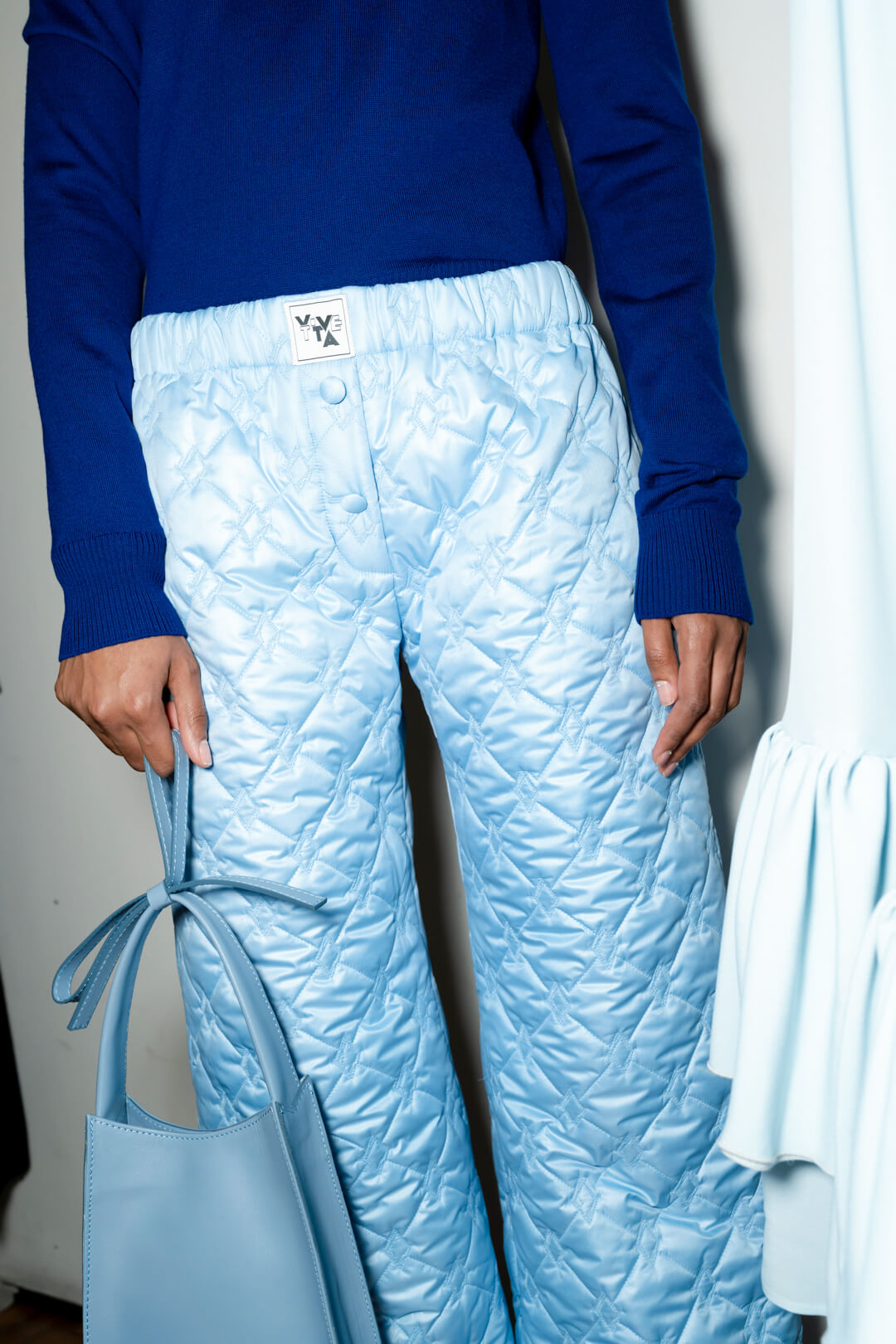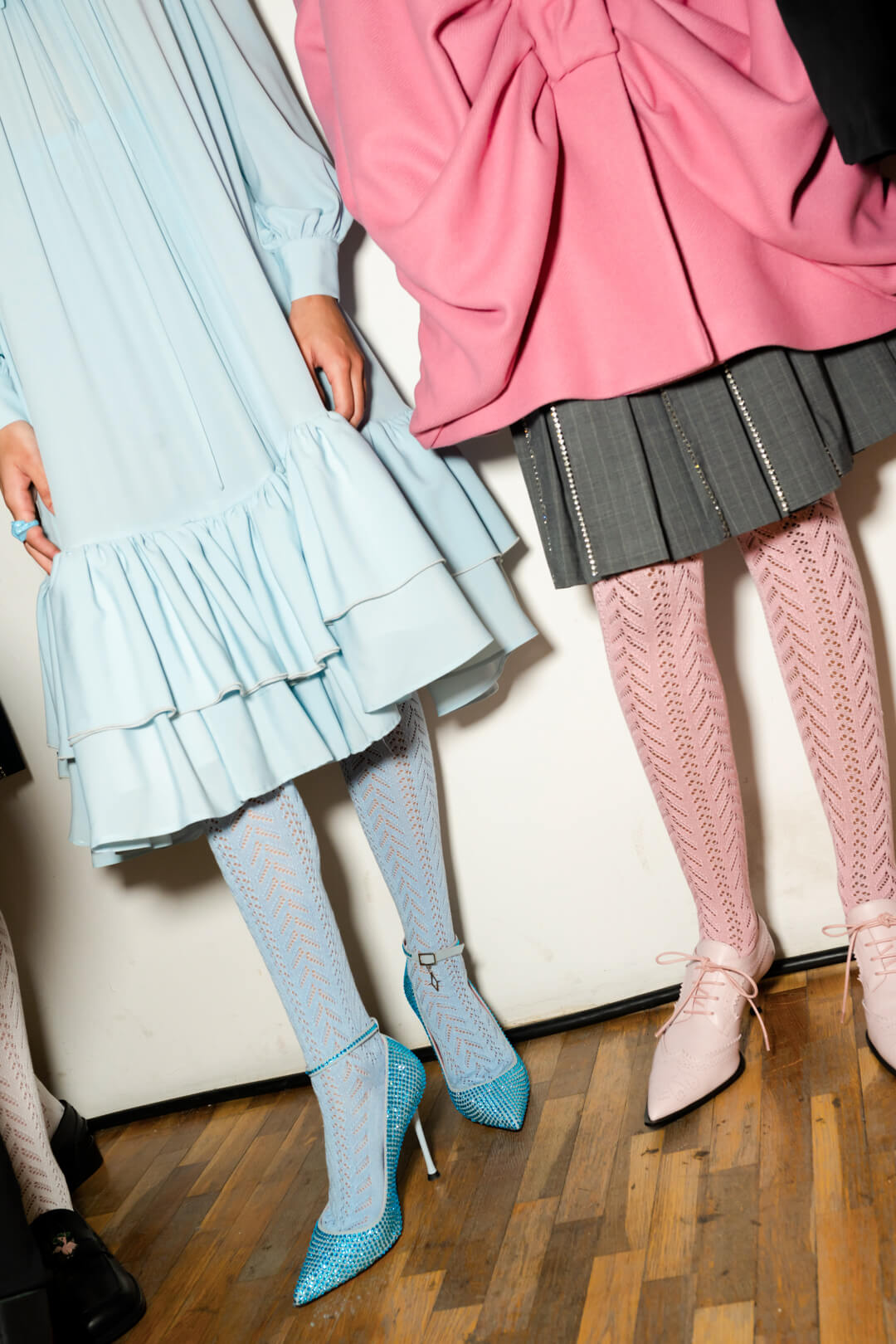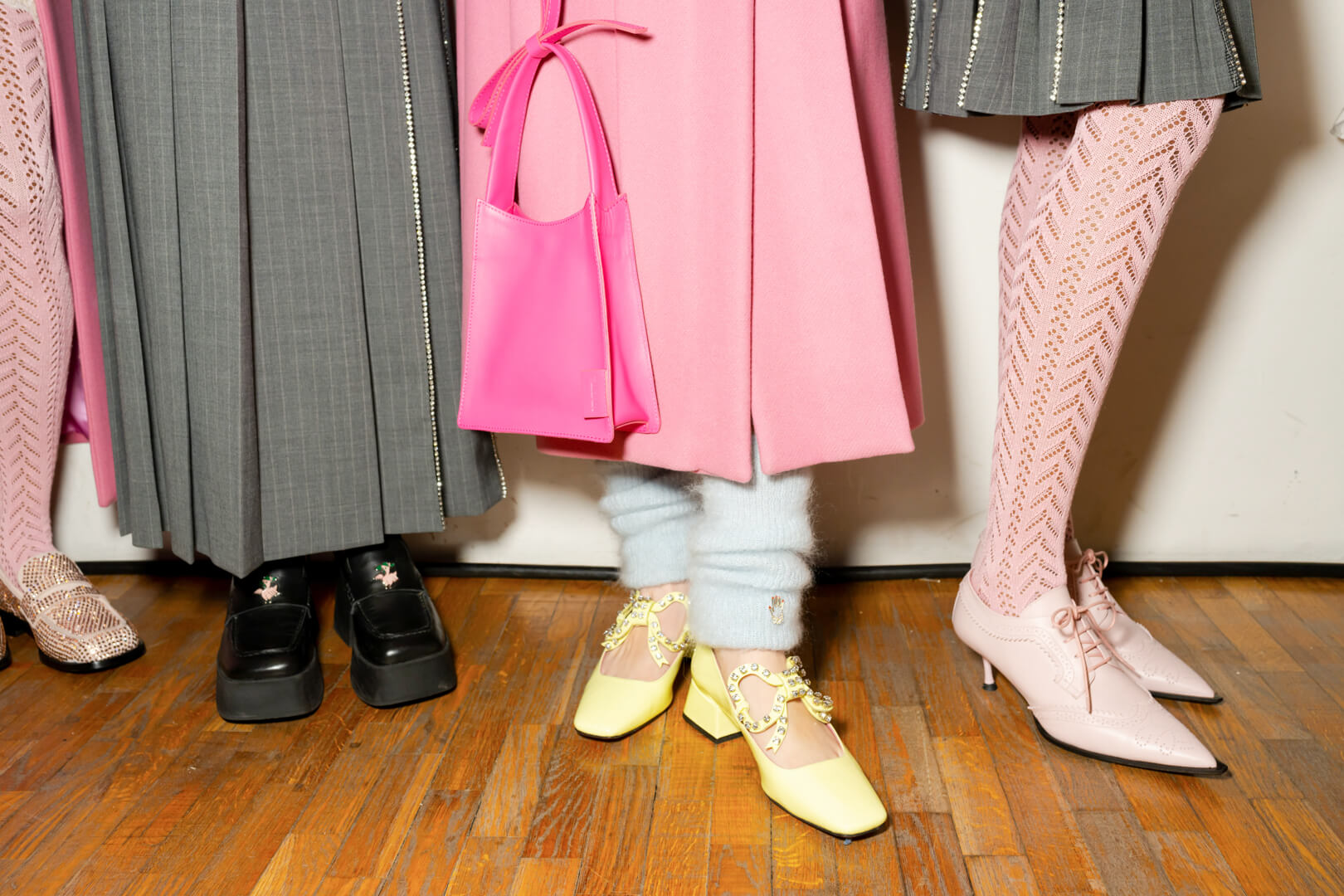 Vivetta FW23
Beauty
The "doll house" reading key can be found in makeup, as well, curated by MAC Cosmetics: here, fake eyelashes singularly applied frame the nude look and emphasize it. The skin is perfect and the lips are covered by soft lipstick, for a Lolita-like effect. Even hair is natural, emphasizing the romantic pureness of the fil rouge tying all looks together.