Vivienne Westwood said: "There is no other place like London. Nothing like this city, nowhere". And we could not agree more: the London Fashion Week, which always animates the English capital in between the events of  New York and Milan, and unfortunately it is often underestimated compared to its most famous sisters, did not fail to surprise us with its highly respected trends. Just as the city in which it is held, we saw a mix of fabrics, prints, shapes and details that made London, and consequently the events that characterize it, beautiful for what it is, a metropolis where one can find anything and where creating a stir doesn't come so much as a surprise.
"Multi + (adj.)" is in fact the buzzword, maybe it's because many designers are new faces on the fashion scene, and many are very young as well; diversity is expressed in every possible way, a sort of "All you can wear" suitable for any style and needs; So off to the imagination, but without forgetting the canons of neutrality and simplicity which are able to inspire any project. Flowers, stripes, neutral or bright colors, shocking accessories, everything can dictate style. An element also not negligible is the location, which serves as background and co-star of many shows.
Let's have a look to the shows that most of all caught our attention: an ever fresh and fun Charlotte Olympia, who staged a real show with dancers "directly from the '20s" and fruits coming alive, worn as a piece of clothing! Emilia Wickstead made the models walk on a yellow base which highlighted the lightness and wearability suitable for an event of any nature during summer in which it is required a care for dress-code without overdoing it. Almost opposite to Wickstead we have Natasha Zinko who placed  a washing-machine on the scene, creating confusion in the viewer with her looks, that could remind of a housewife's canon of dressing if it weren't for the bright colors and details. Temperley London put us in time machine and took us somewhere in the past with her prints and dresses calling for a "revival" of the hippie age with a touch of Abba's time.
Other two brands that we loved were Mulberry and Topshop Unique which is for sure more wearable and sporty with always a very elegant touch.
VIVIENNE WESTWOOD SS17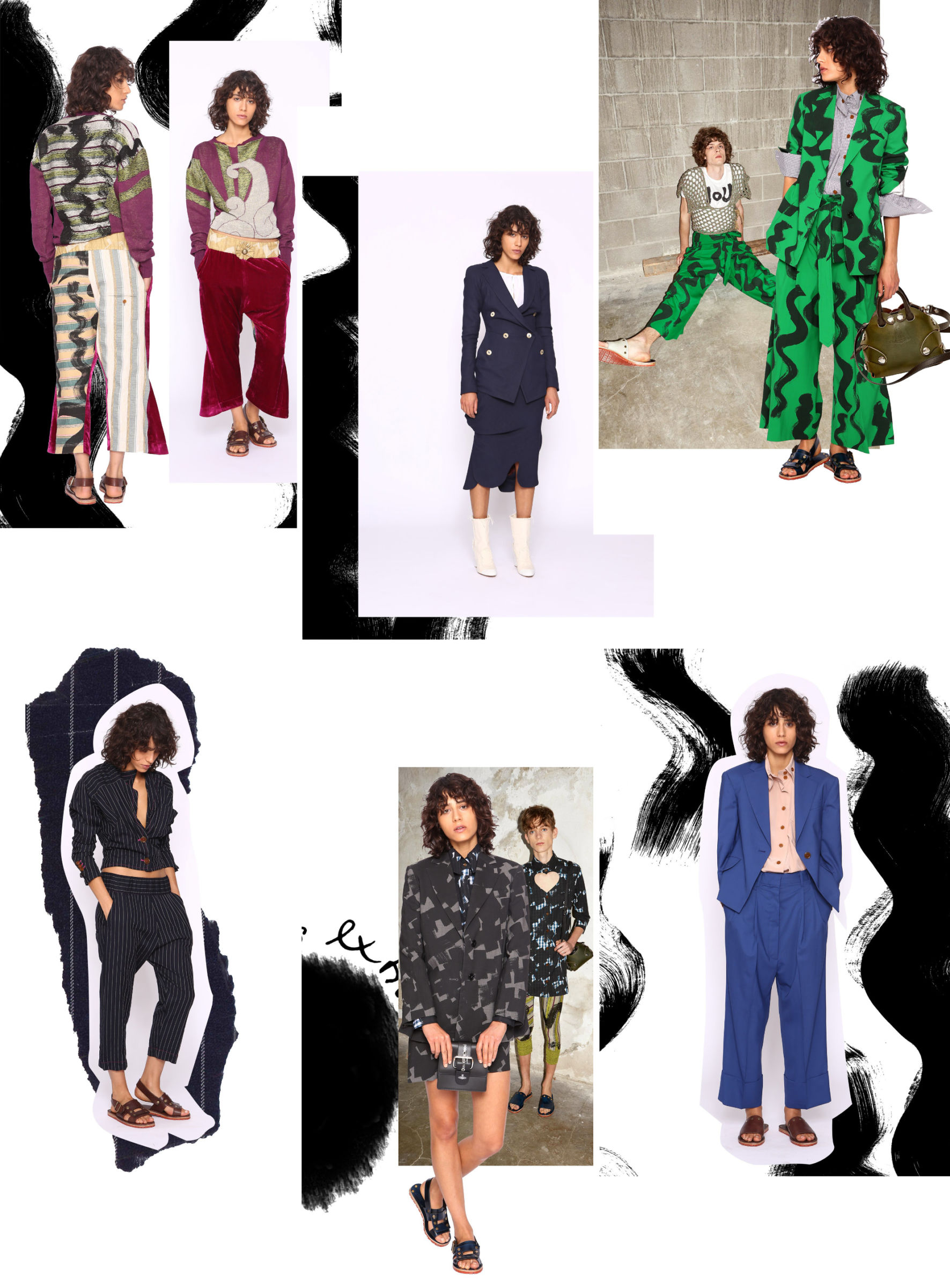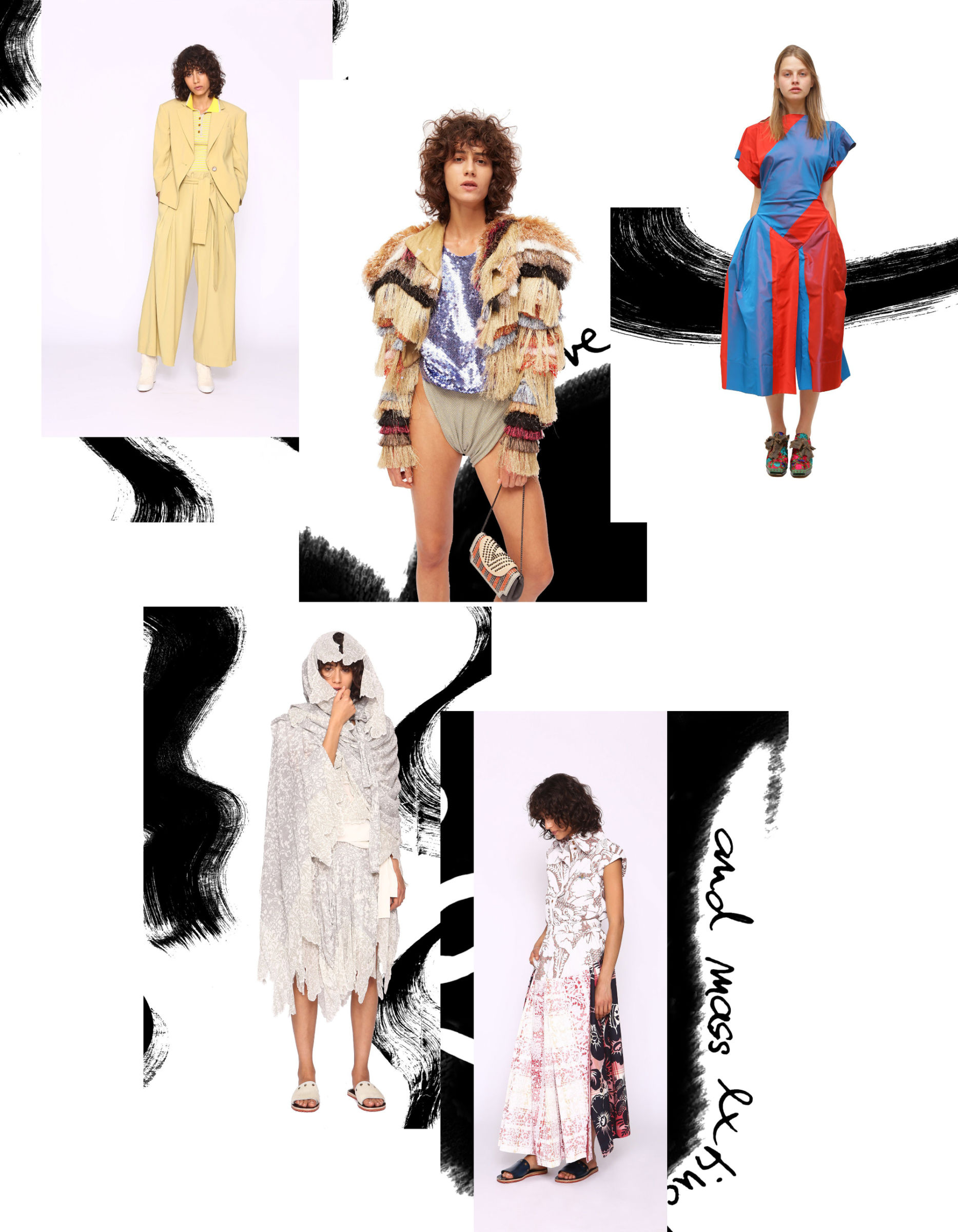 CHARLOTTE OLYMPIA SS17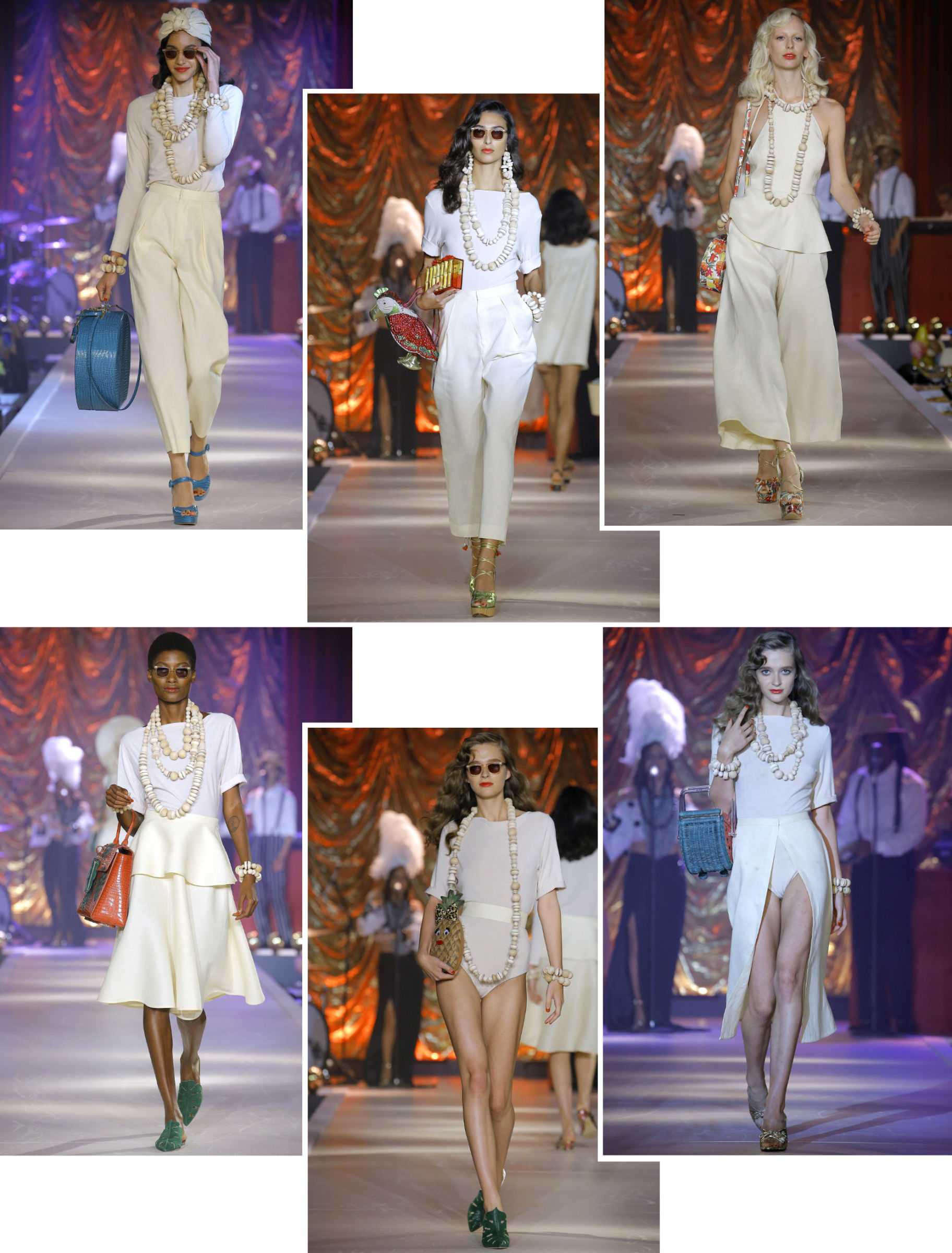 ANTONIO BERARDI SS17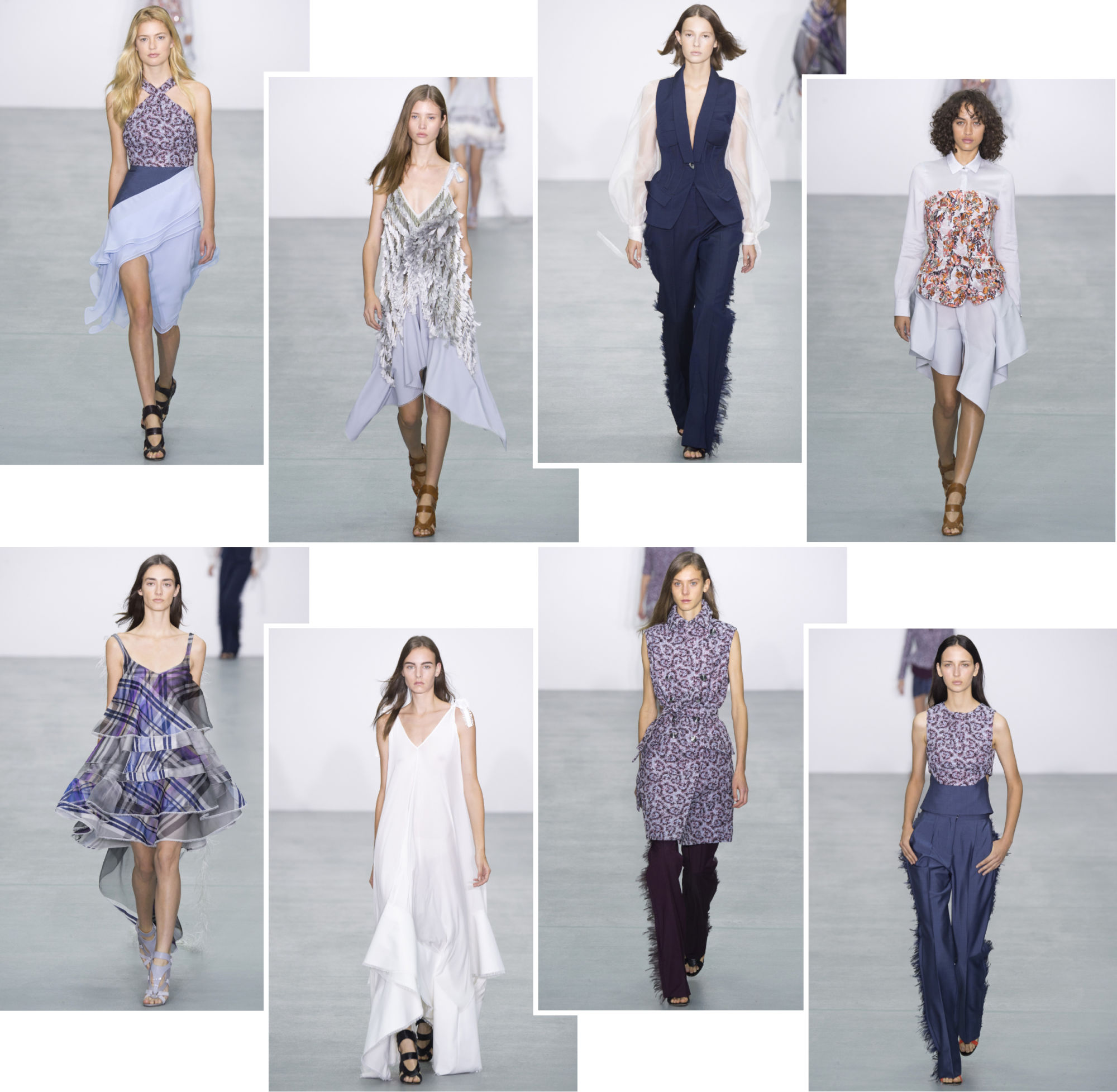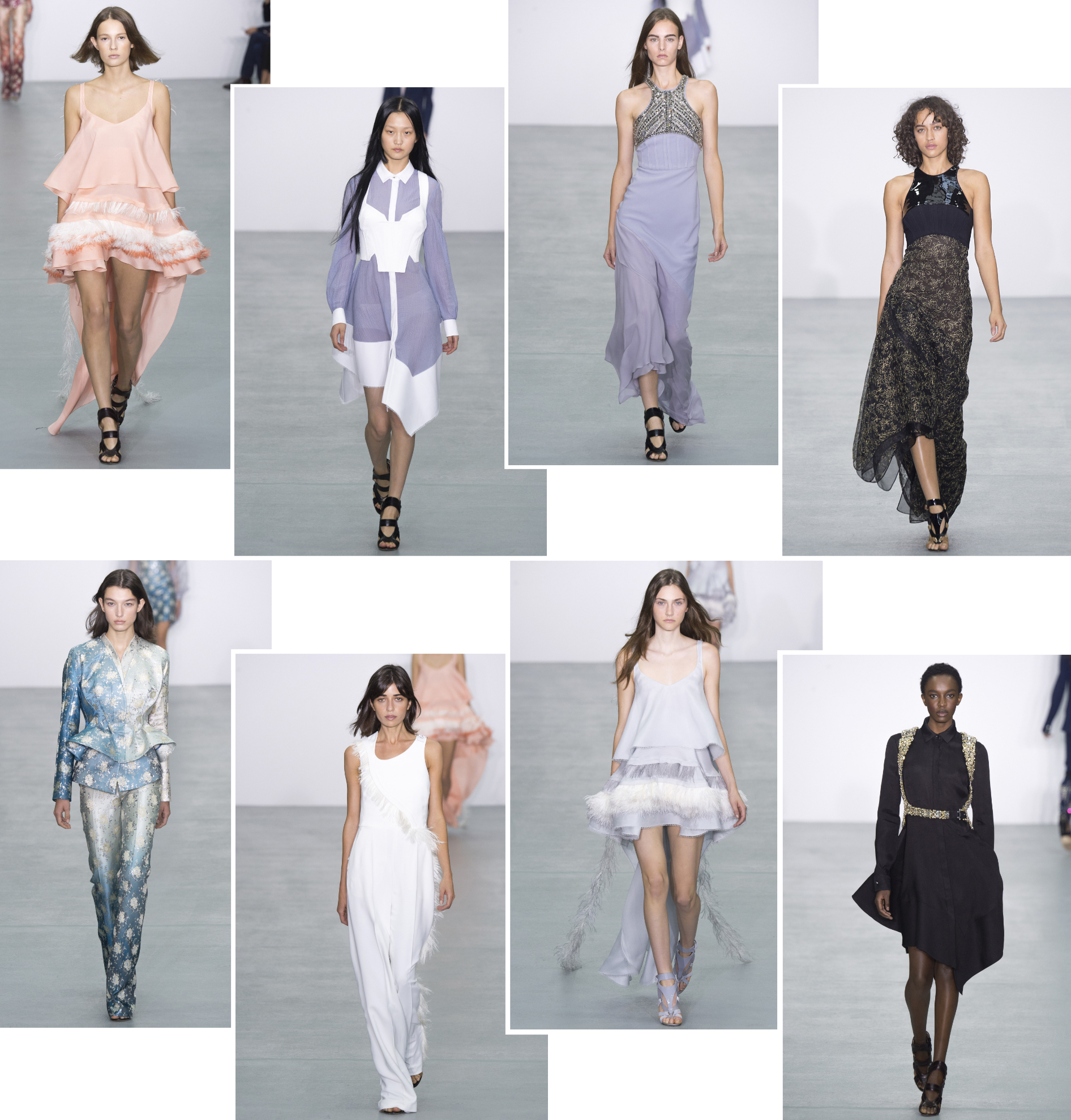 EMILIA WICKSTEAD SS17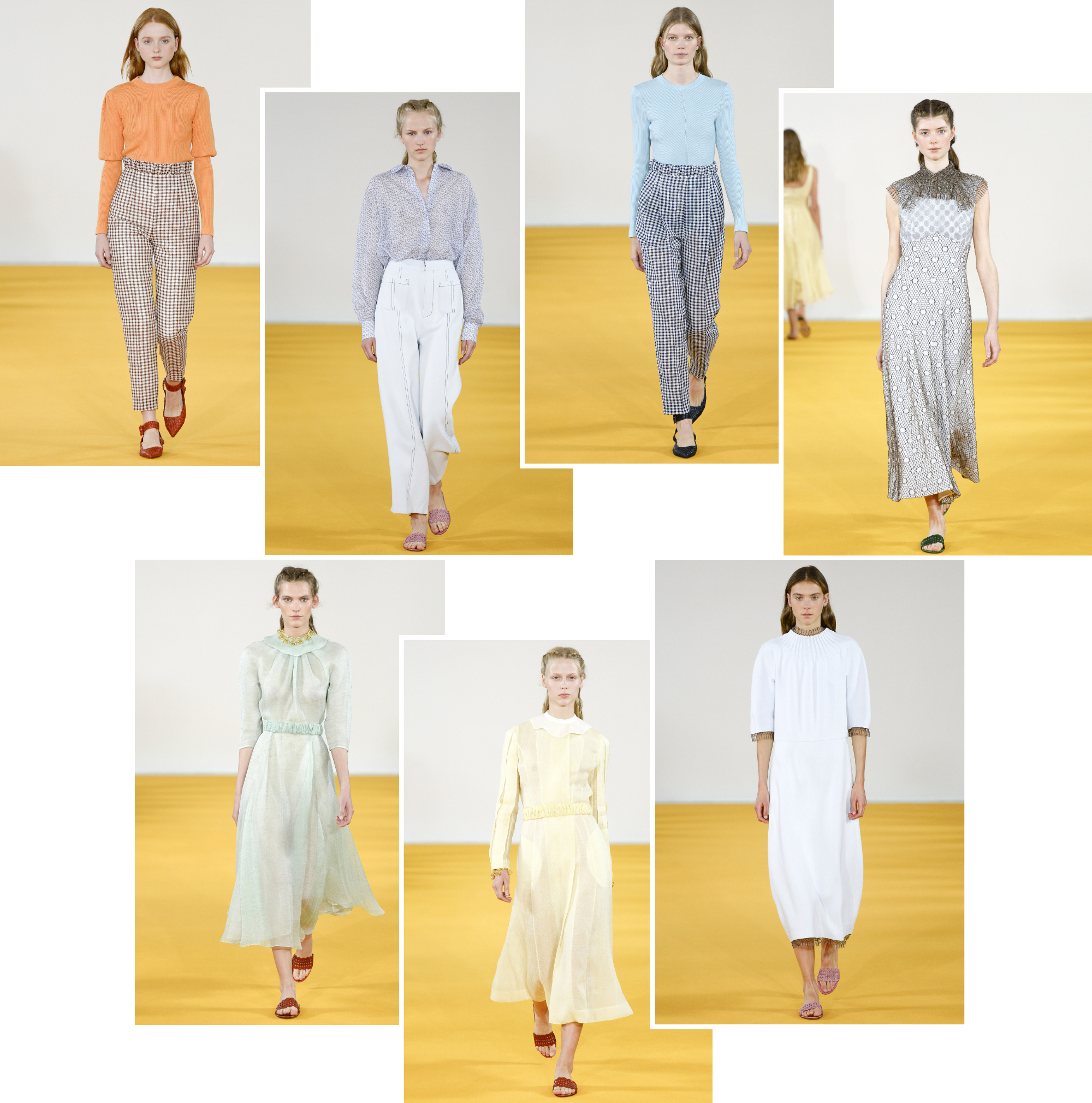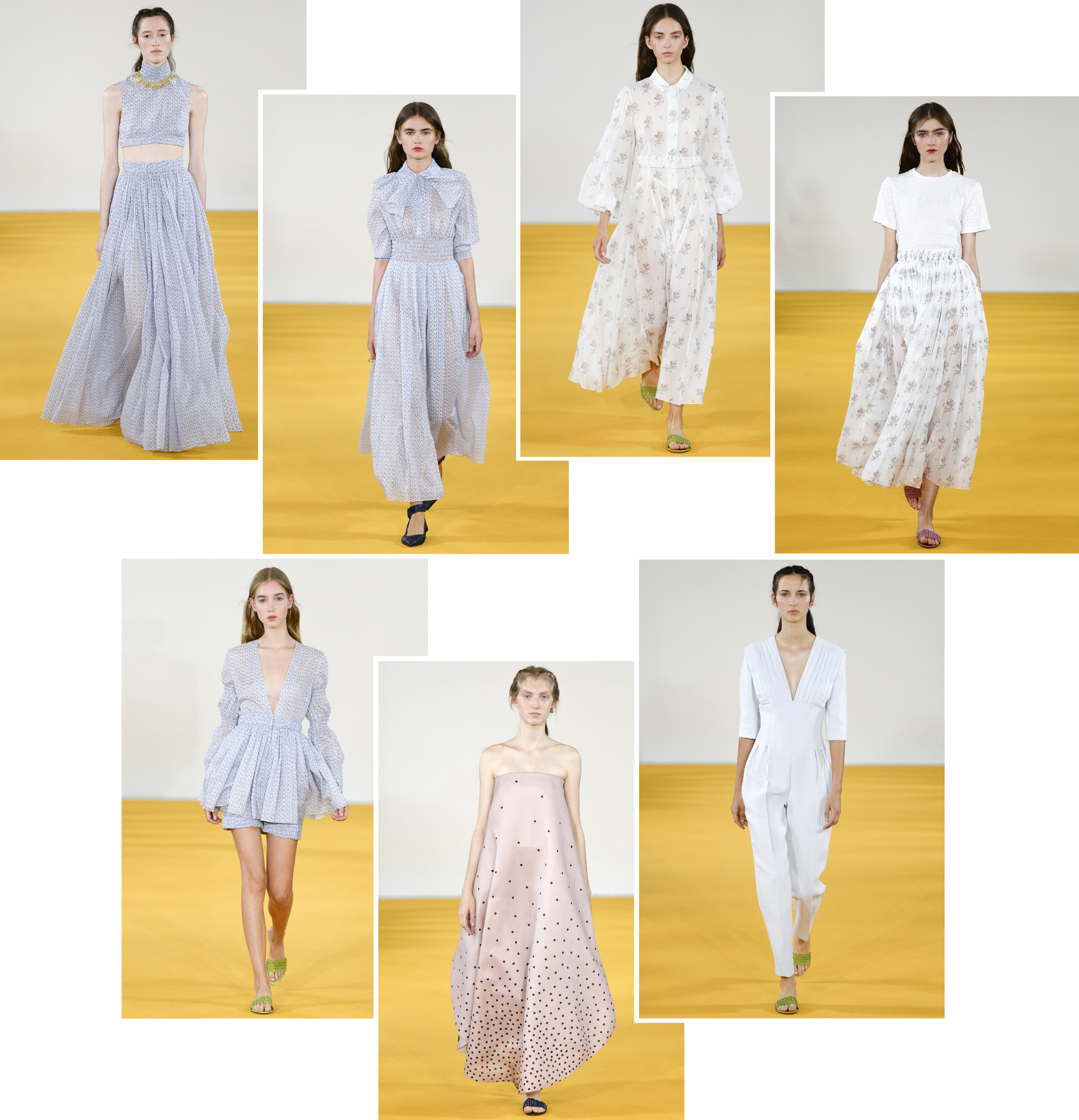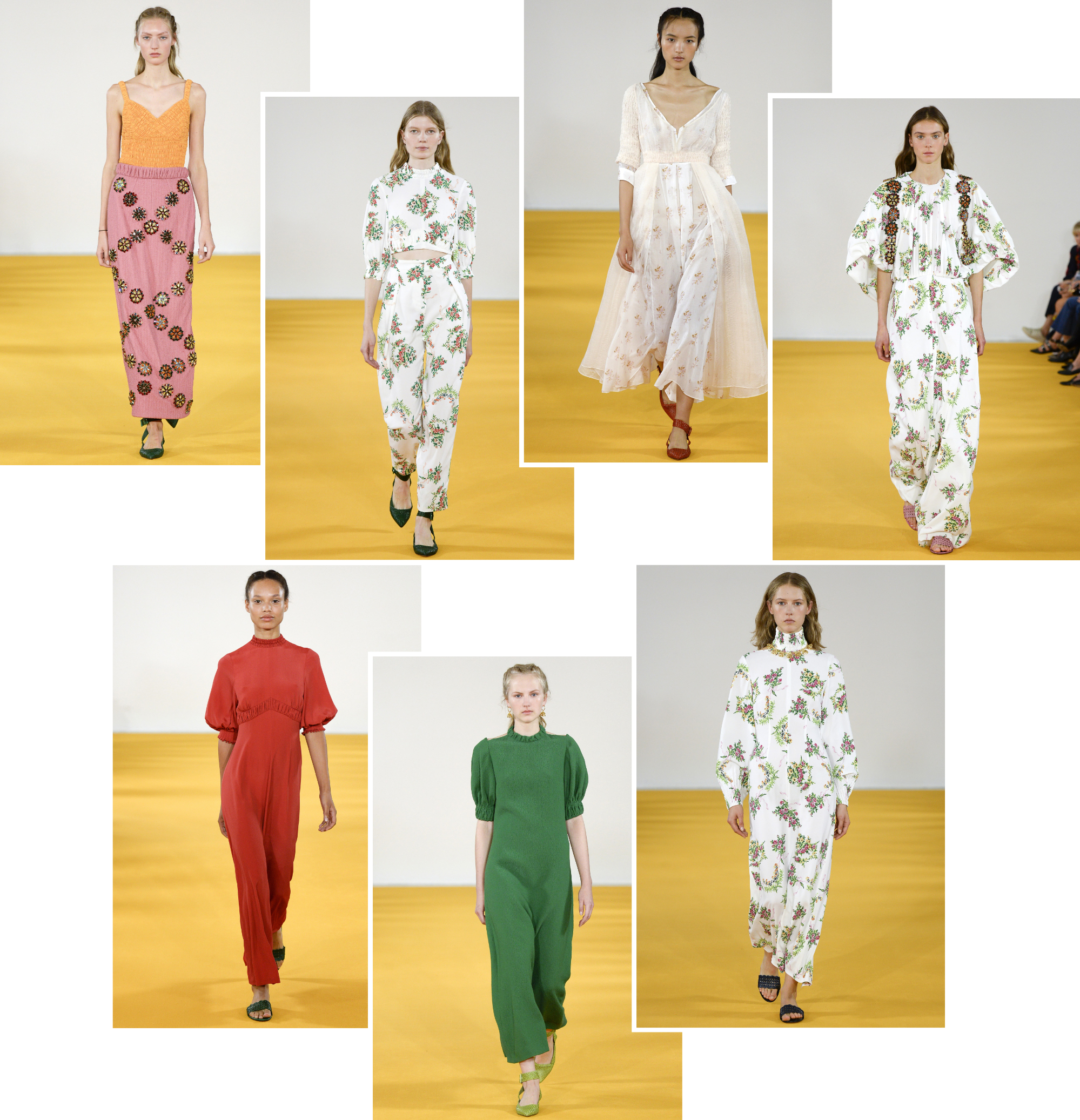 ERDEM SS17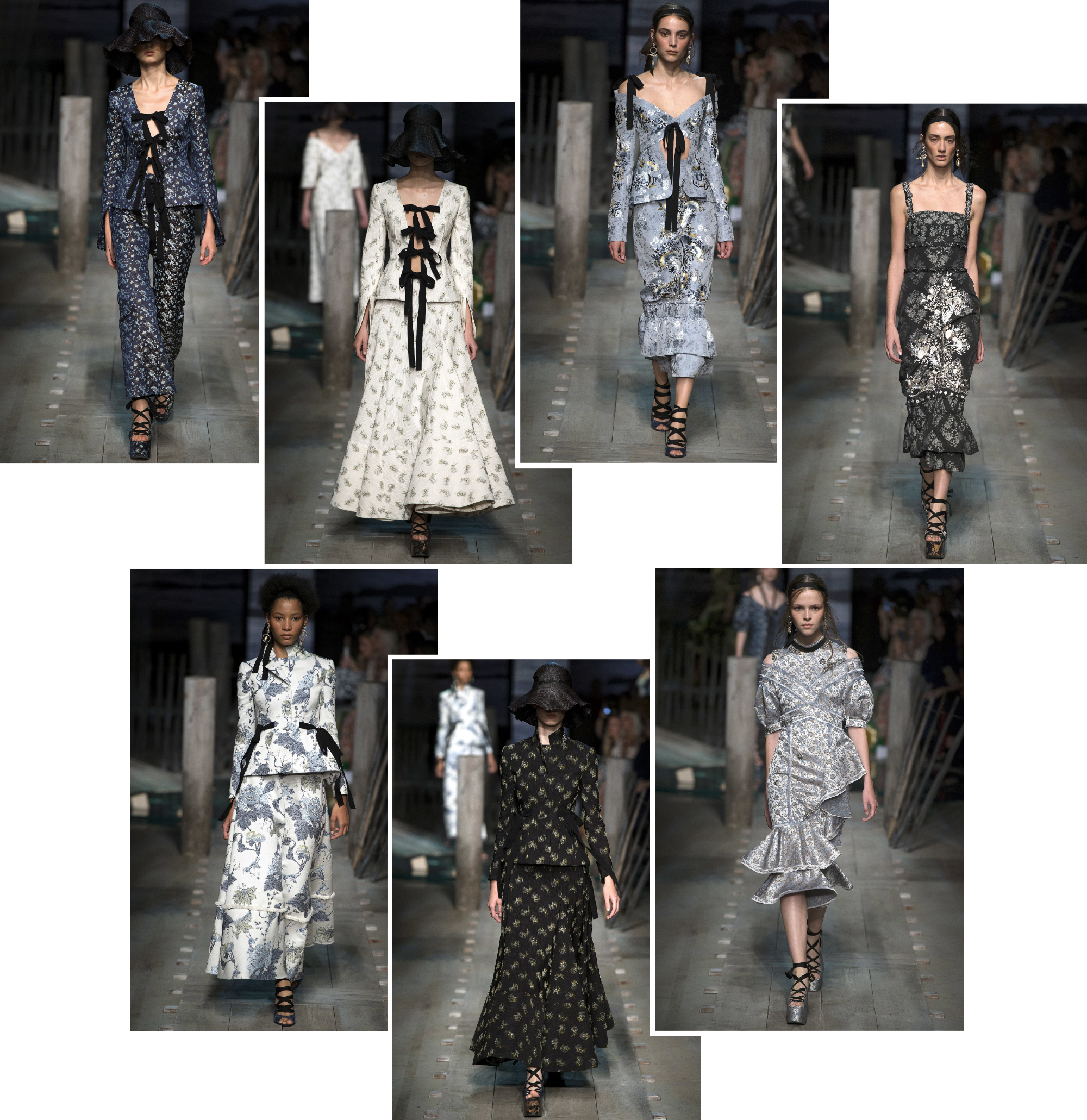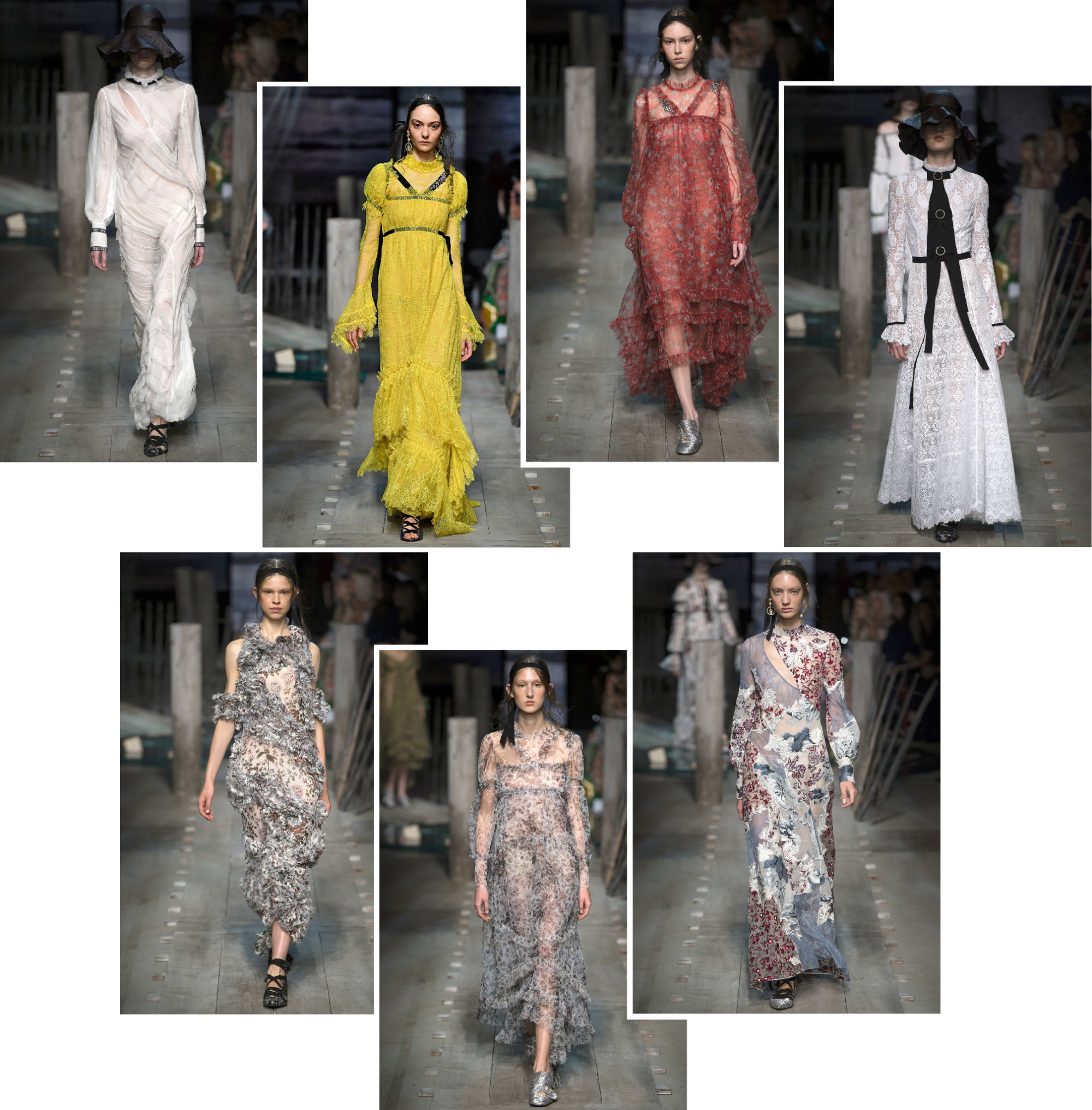 PRINGLE OF SCOTLAND SS17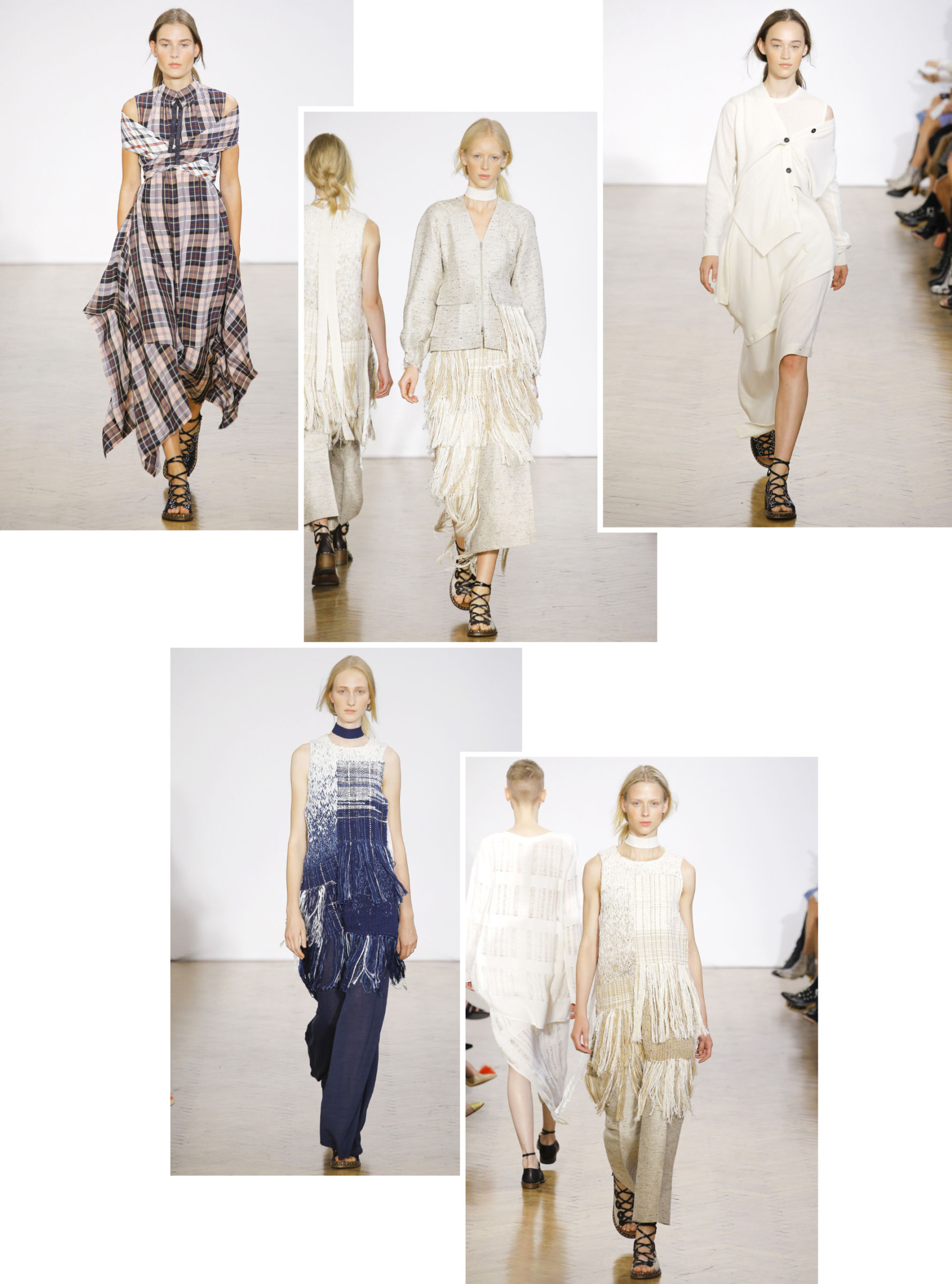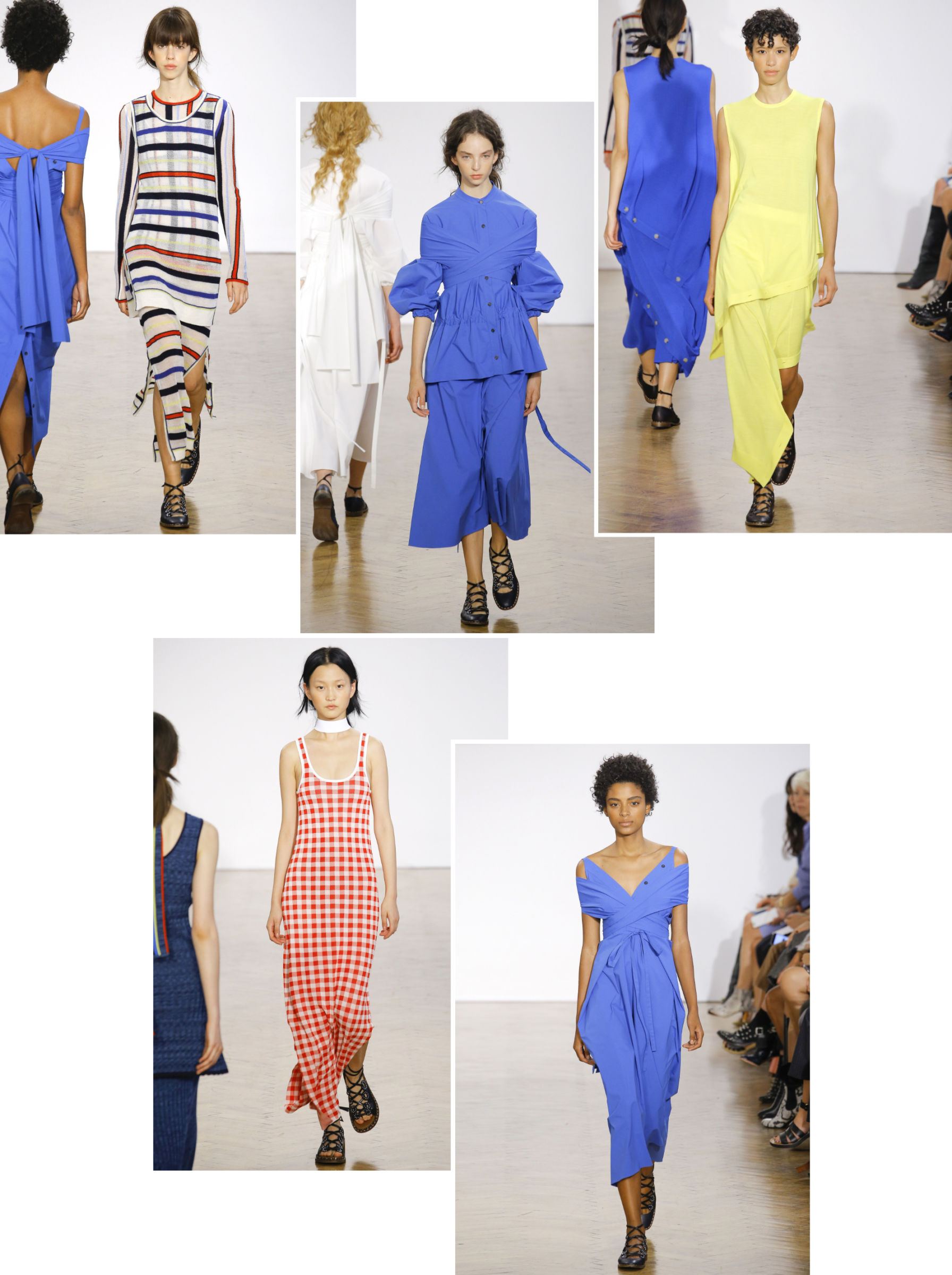 CHRISTOPHER KANE SS17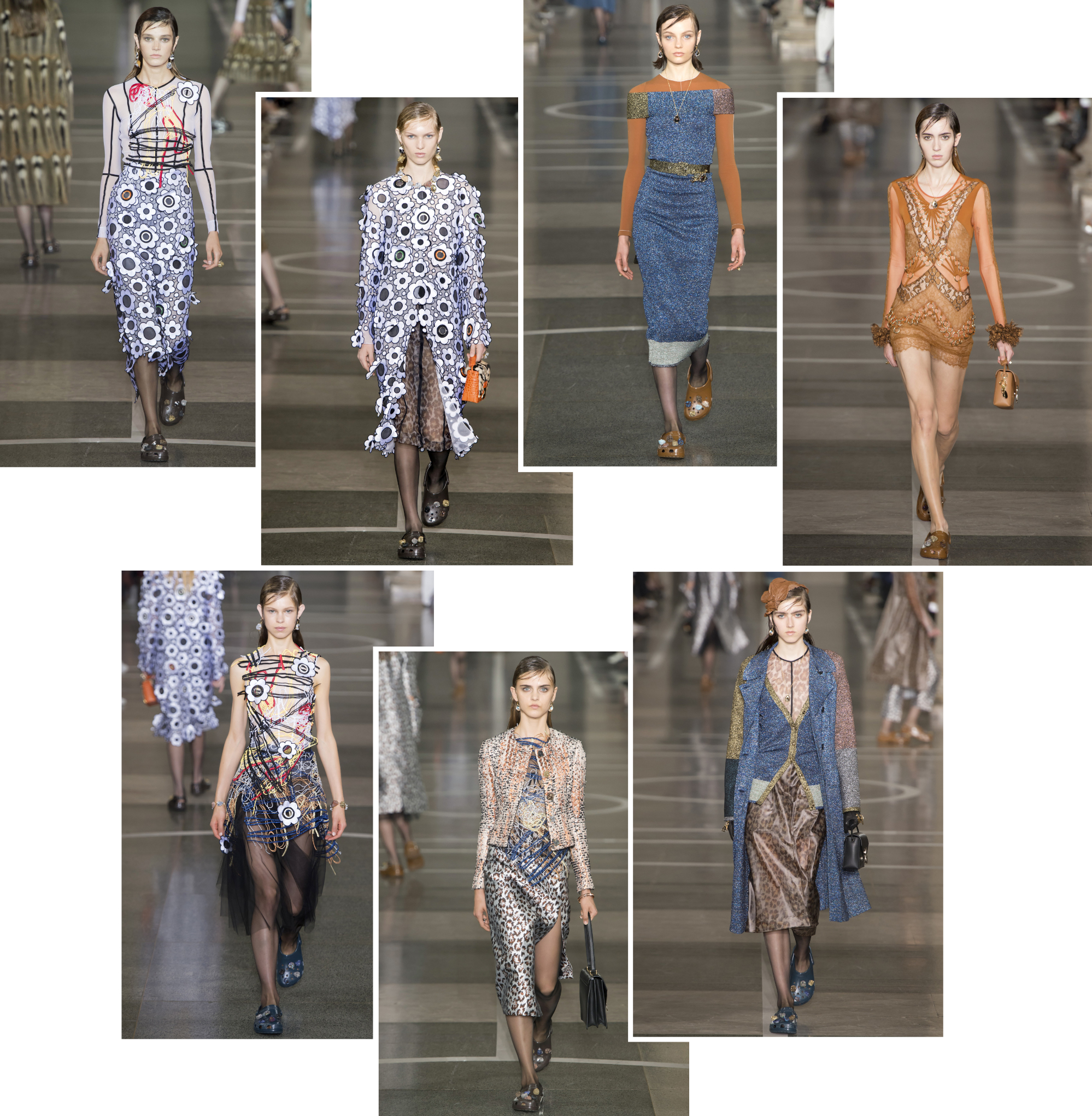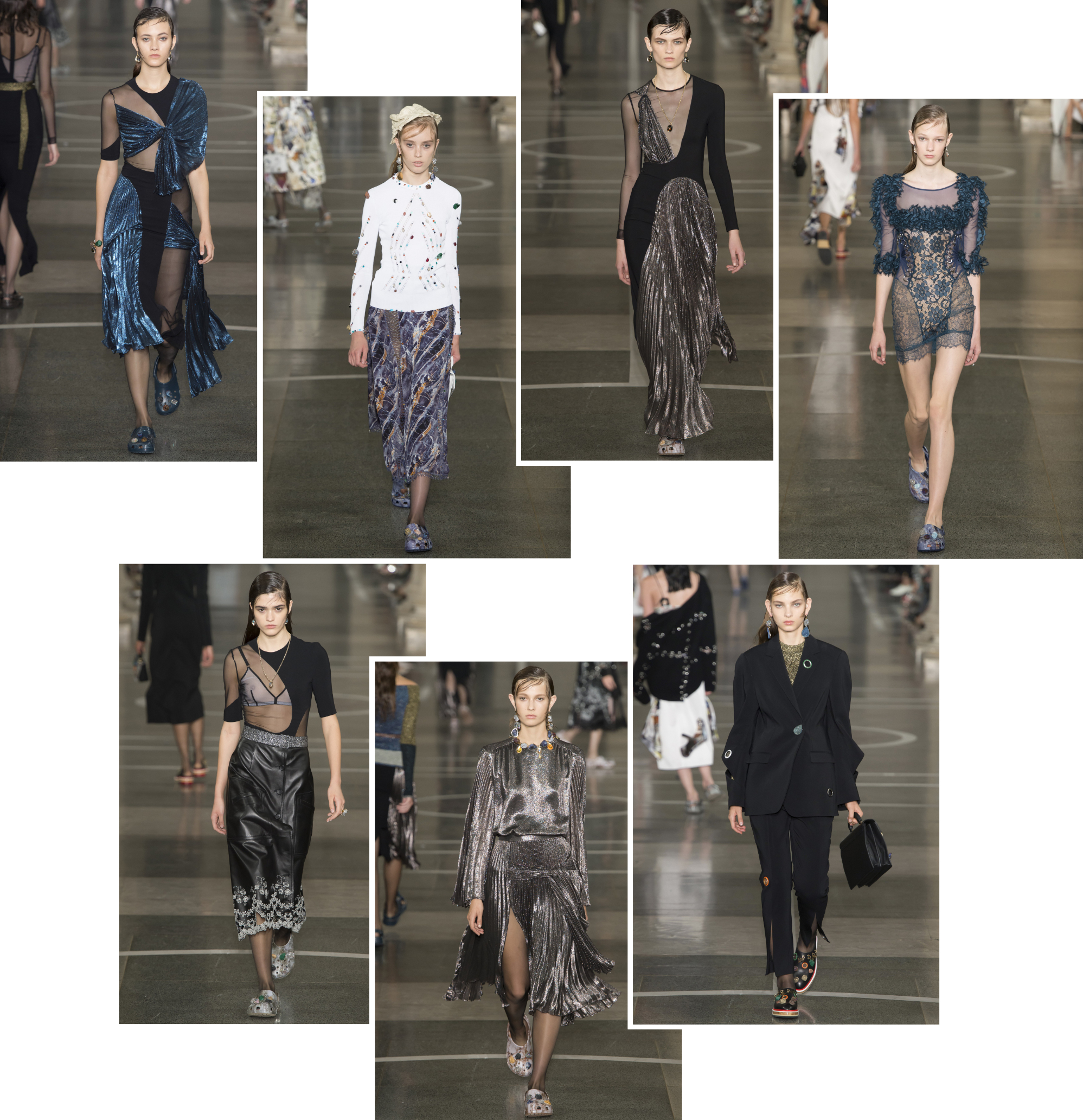 MULBERRY SS17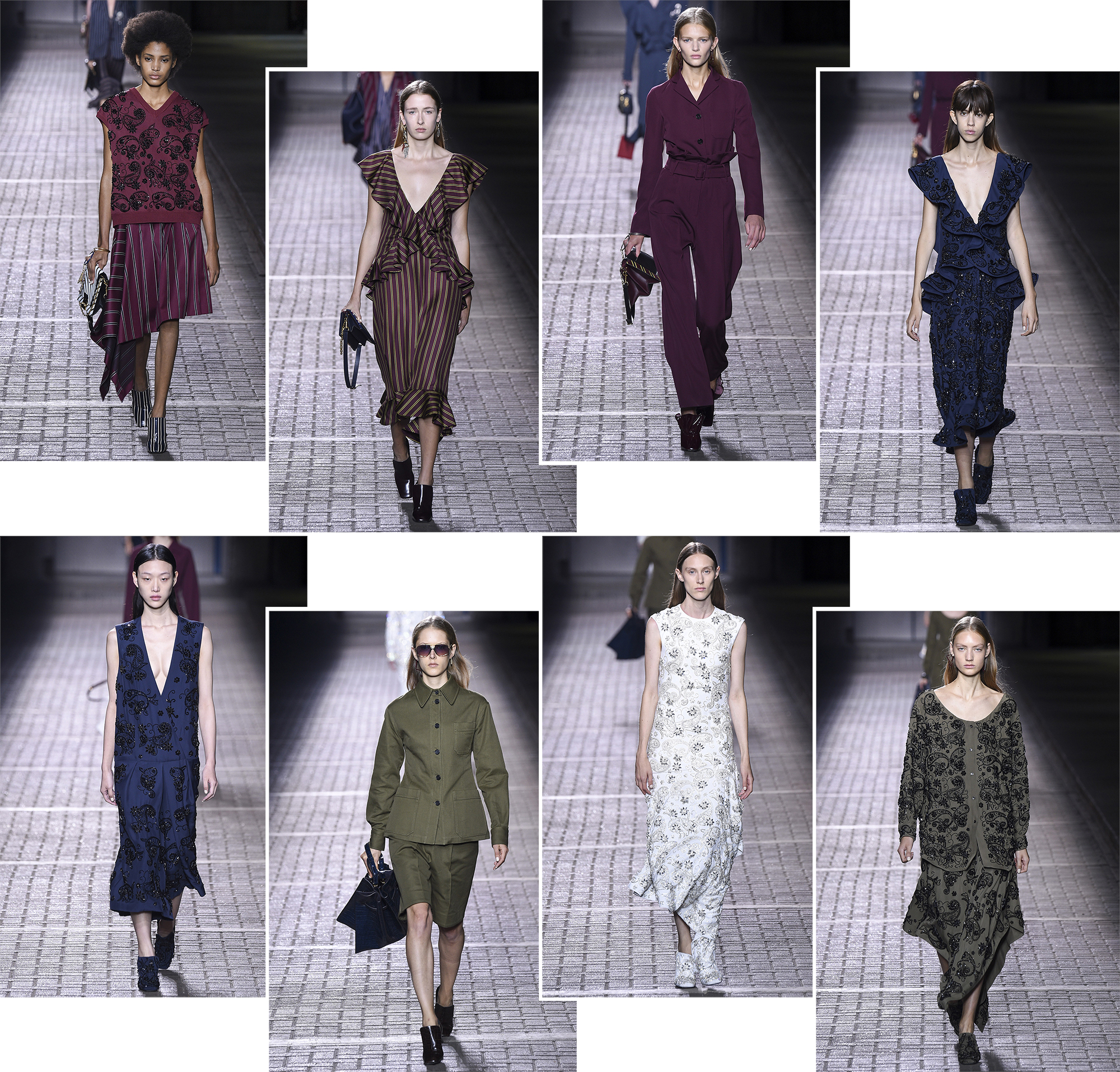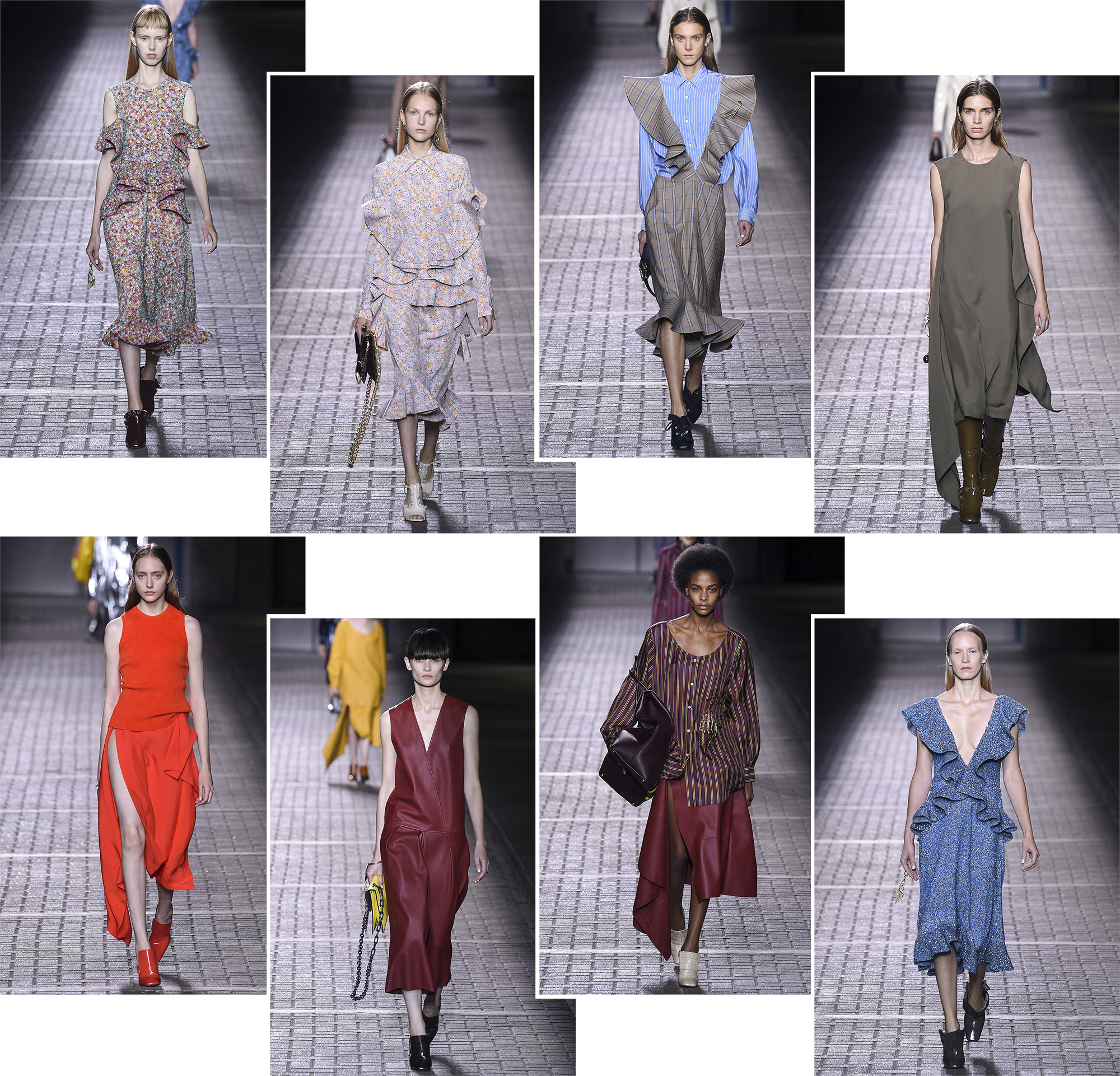 NATASHA ZINKO SS17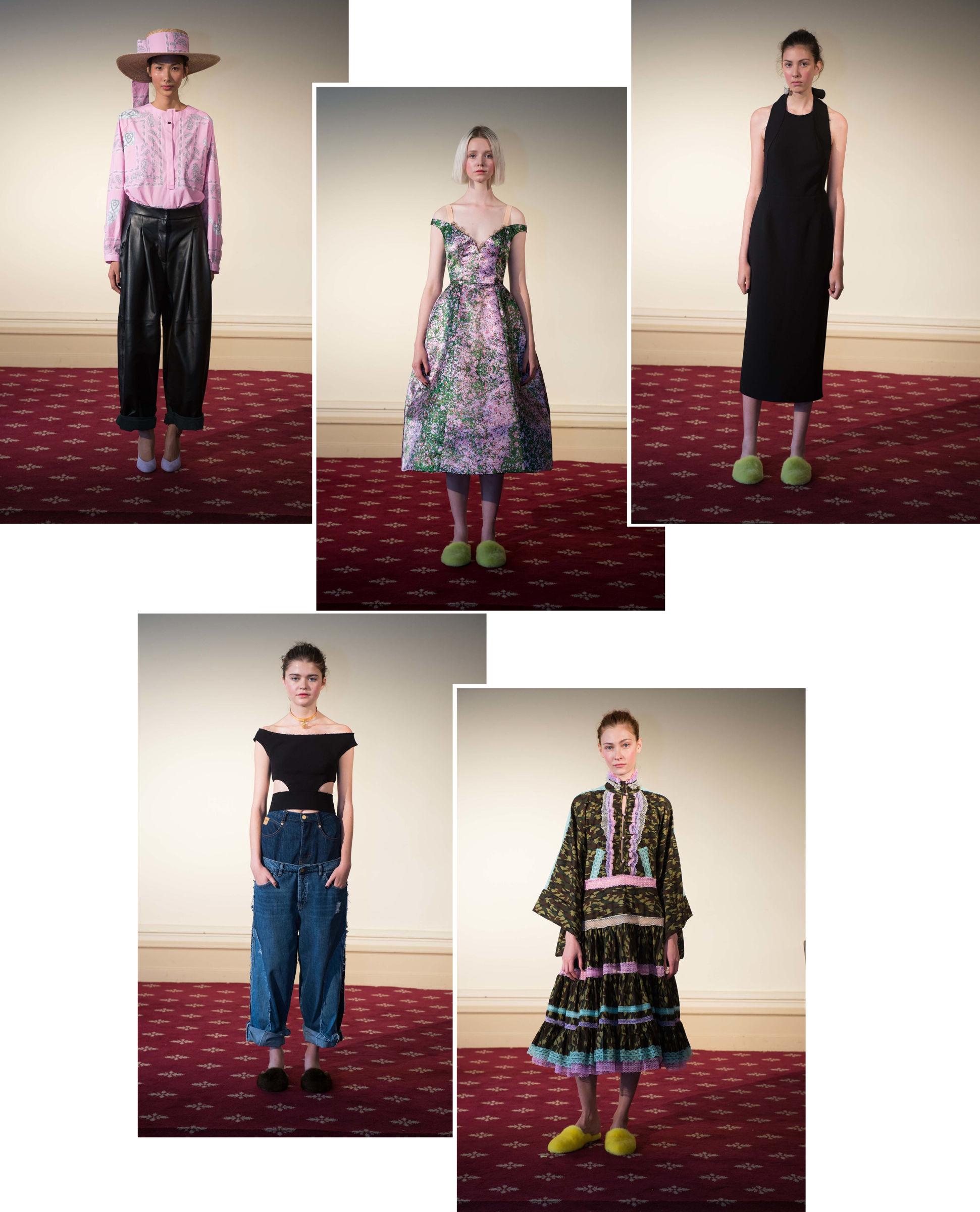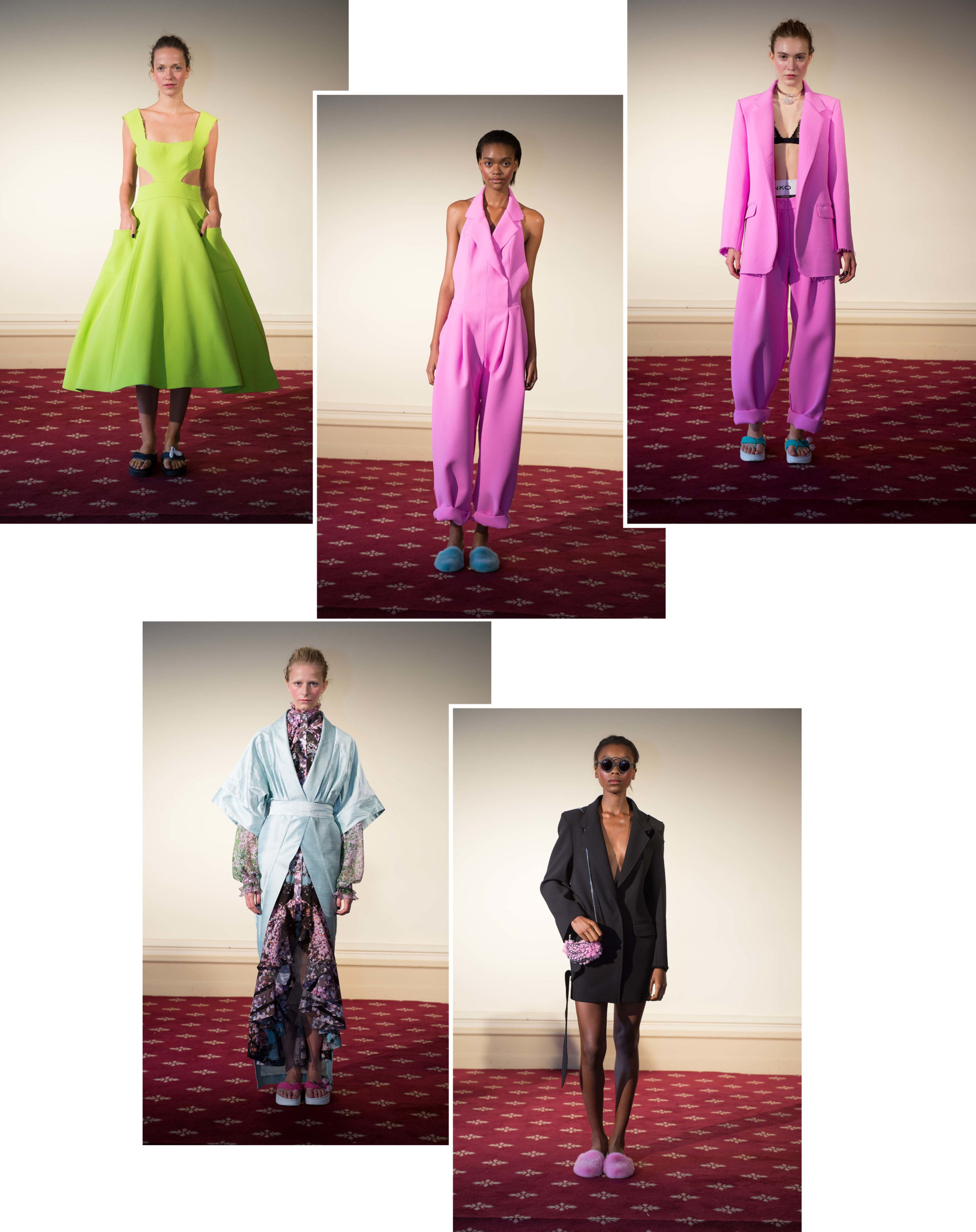 PETER PILOTTO SS17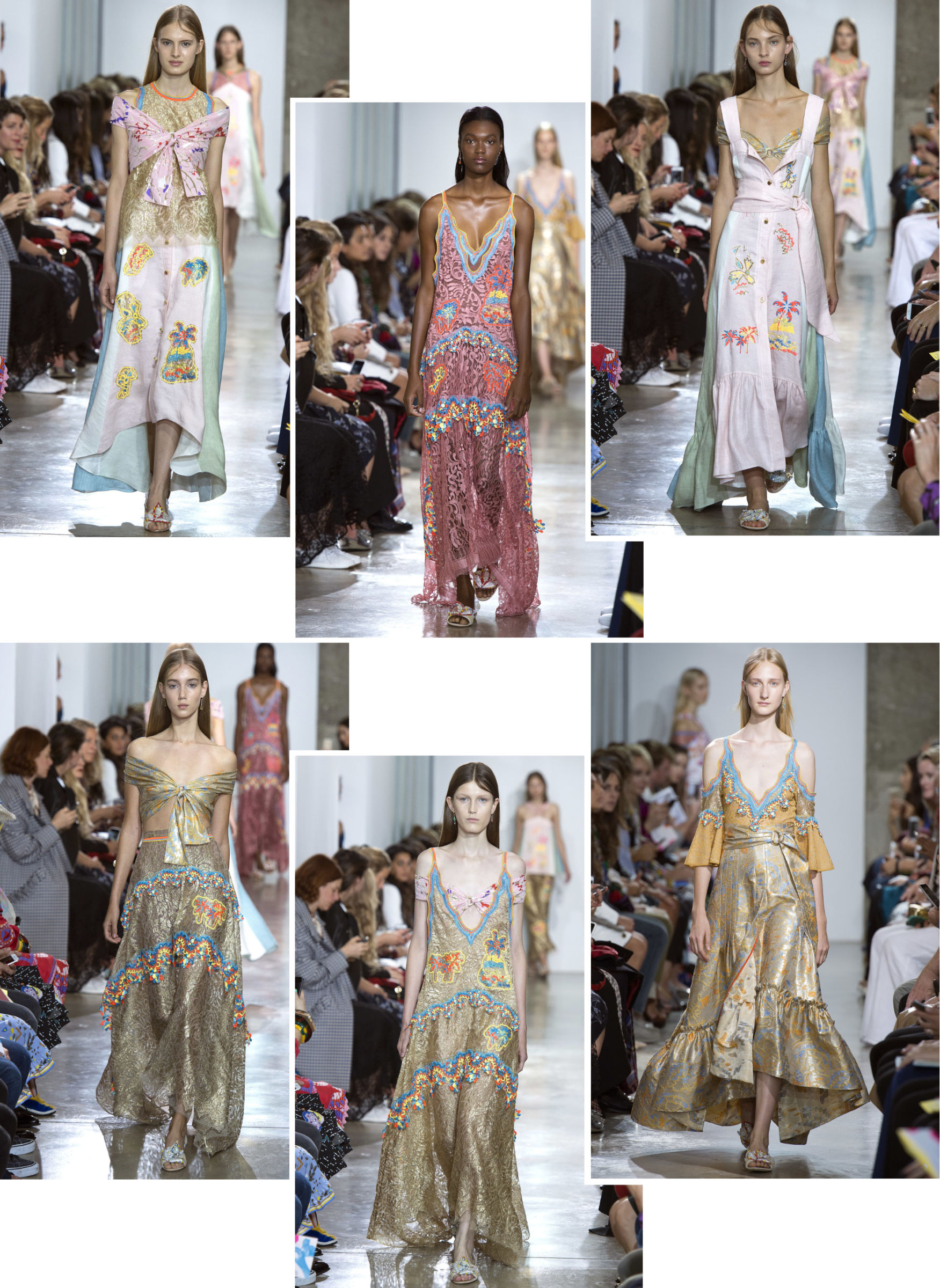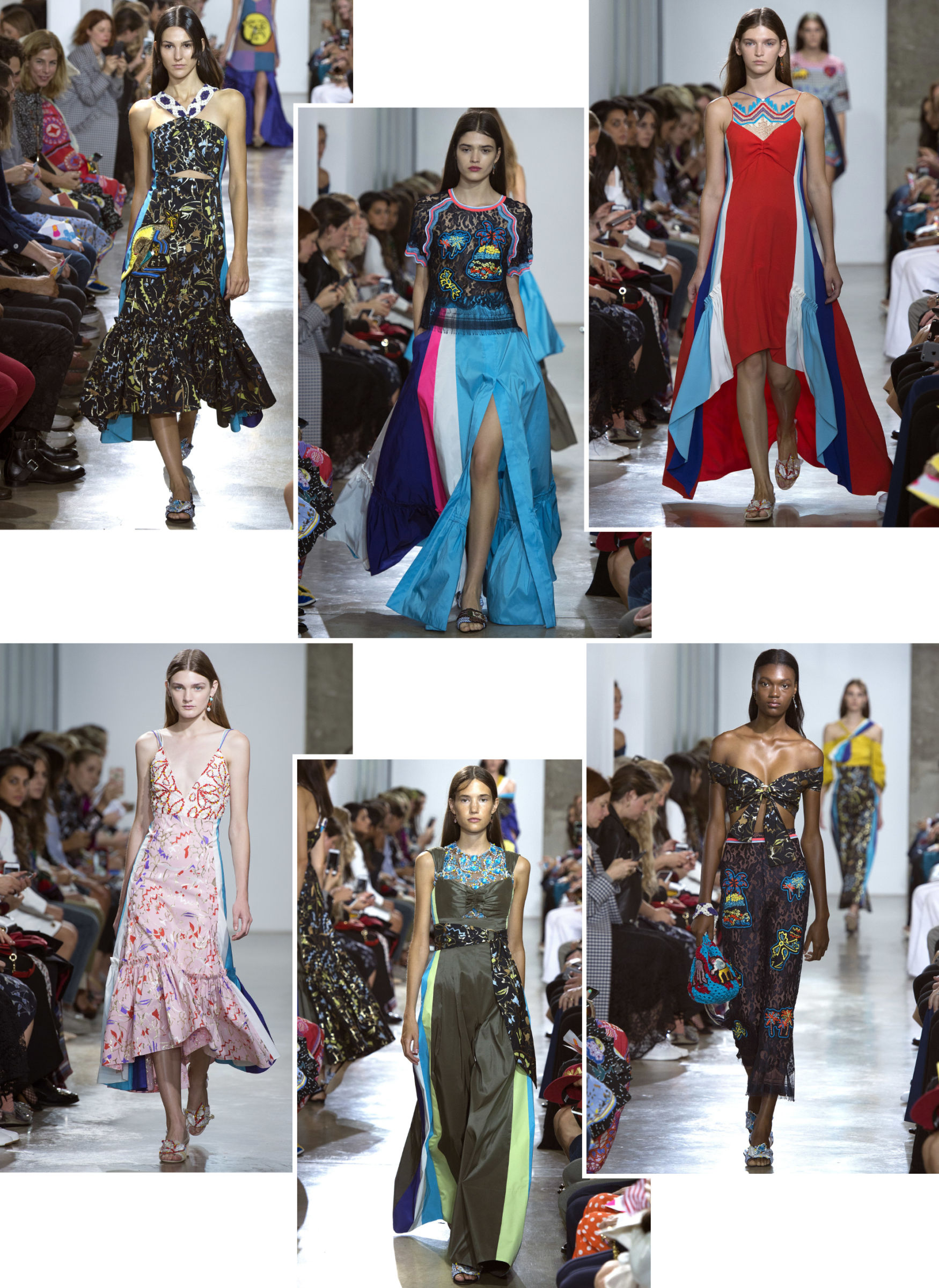 TOPSHOP UNIQUE SS17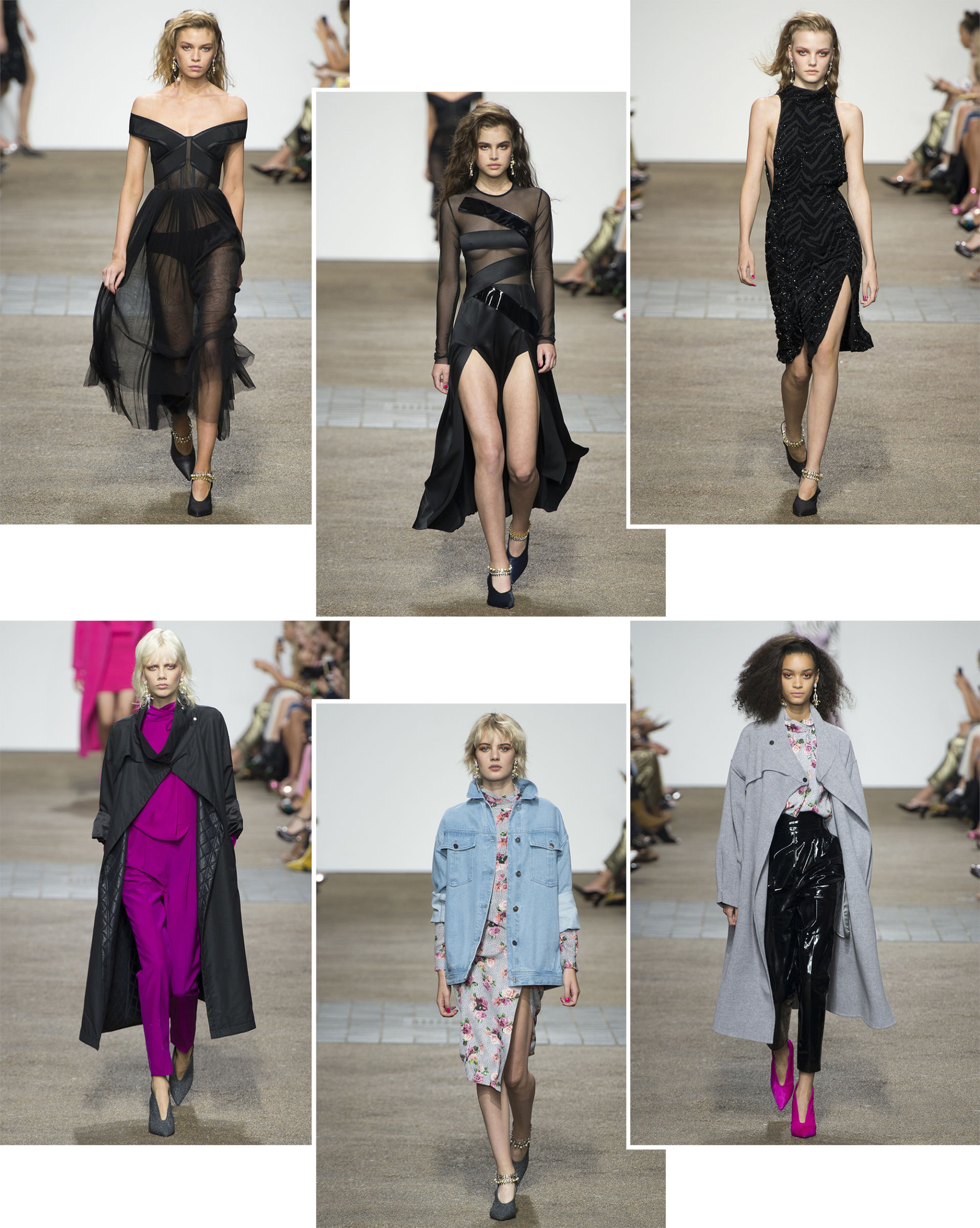 PREEN SS17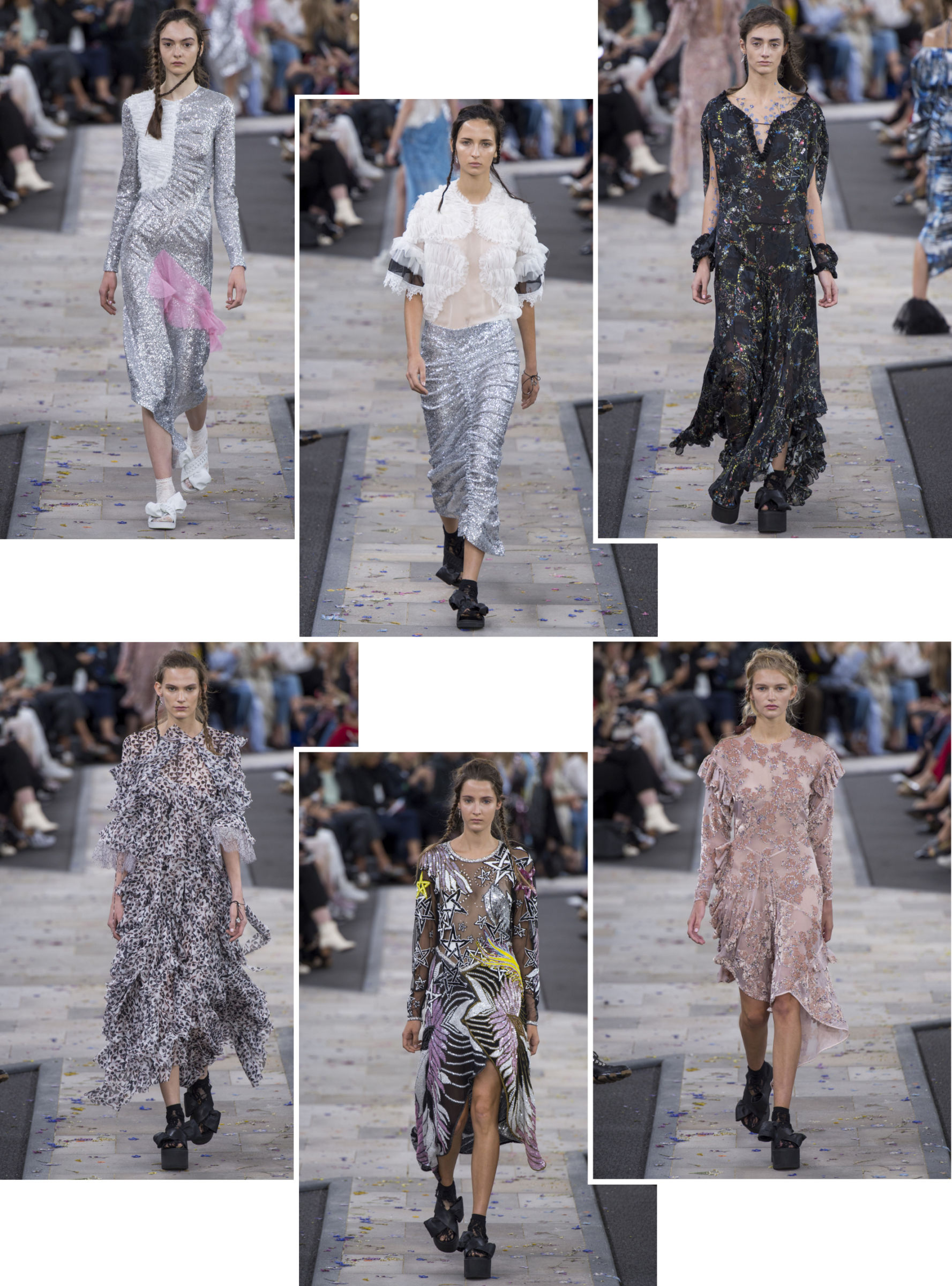 TEMPERLEY LONDON SS17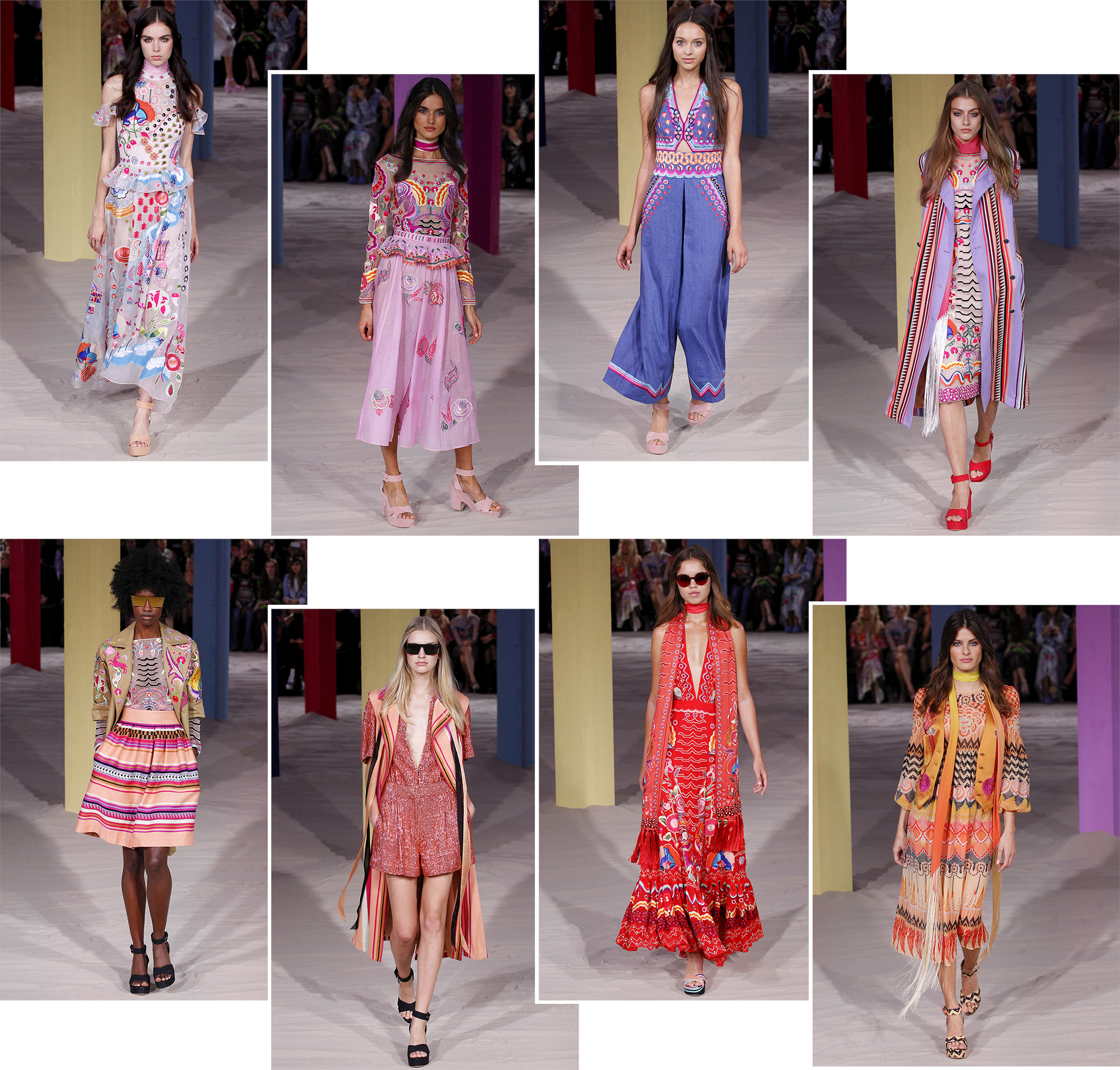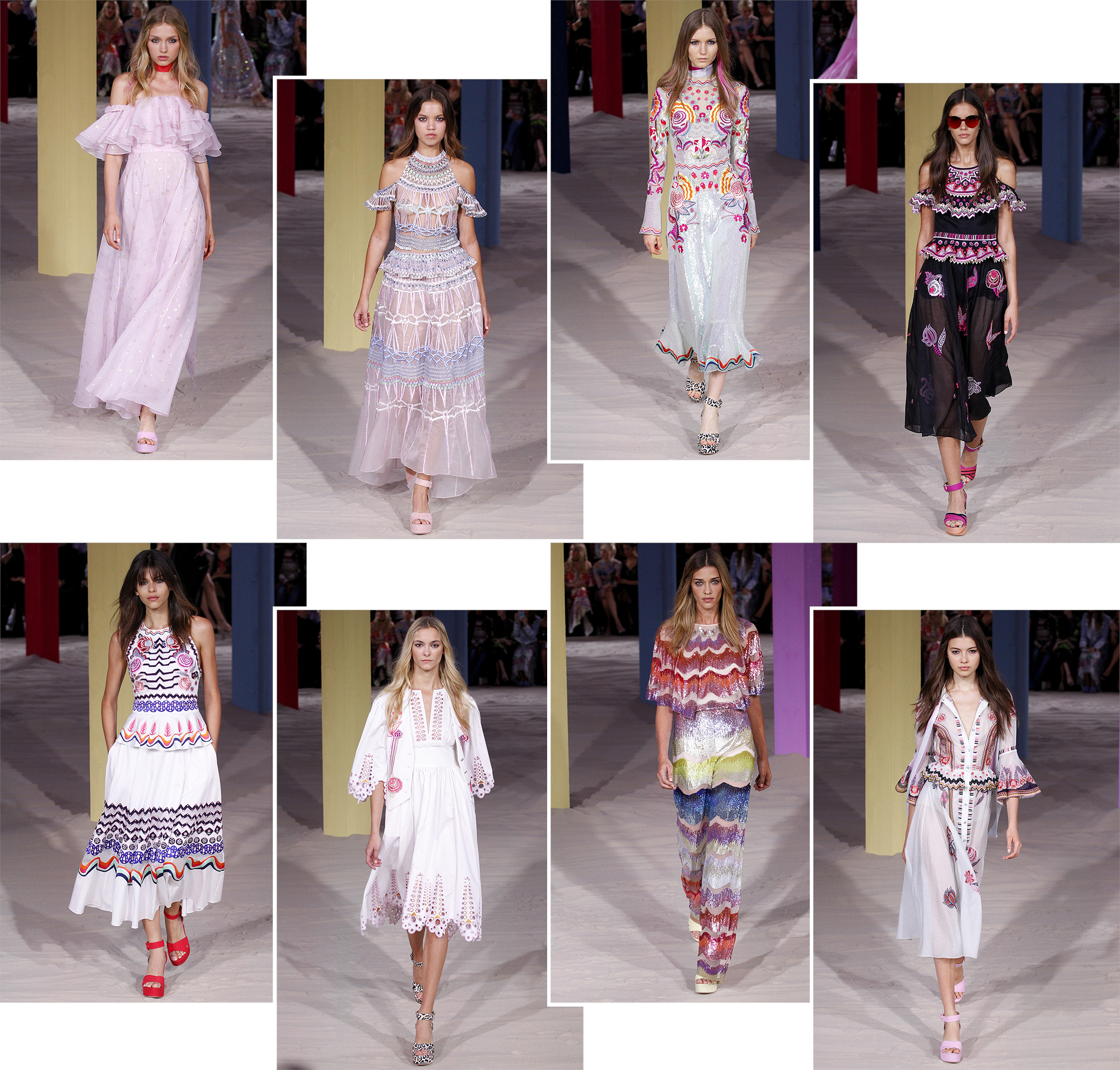 Credits Images: Vogue Runway, London Fashion Week Uk.