"I had reached that level of emotion where the heavenly sensations given by the arts and passionate feelings meet."
This is how Marie-Henri Beyle, aka Stendhal, described his reaction in front of the Basilica of Santa Croce, in Florence, in his book "Rome, Naples, and Florence." And isn't it the same emotion that we have all felt at least once in our lives in front of beauty? Perhaps surrounded by beauty, as in the case of Venice?
A city that, more than a set of streets and views, is a work of art in continuous evolution: everything and everyone contributes to its uniqueness. From monuments to gondoliers, through tourists armed with cameras looking for the most beautiful Carnival mask to the typical bacari, Venice is pure magic, impossible to describe, incredible to live and relive.
In this prestigious setting, the 10th spring edition of Venice Fashion Week was held from 30 March to 2 April 2023, organized in collaboration with Venezia Da Vivere and with a focus on research and the encounter between fashion, craftsmanship, and design. Because Venice is not just art, but a real pole of knowledge and local treasures to discover and enhance which makes it the perfect meeting point between the visions and gestures of fashion, intersecting inextricably with the values of sustainability.
The Italian Rêve was the media partner of this edition: a precious opportunity to deepen the link between Venice, fashion, craftsmanship, and sustainability and to discover in person current issues such as sustainable tourism, responsible approaches to production. But also, and above all, to see with our own eyes the richness of local manufactures, discuss new perspectives and to rediscover a city that, once again, has been able to surprise and fascinate us.
But one thing at a time.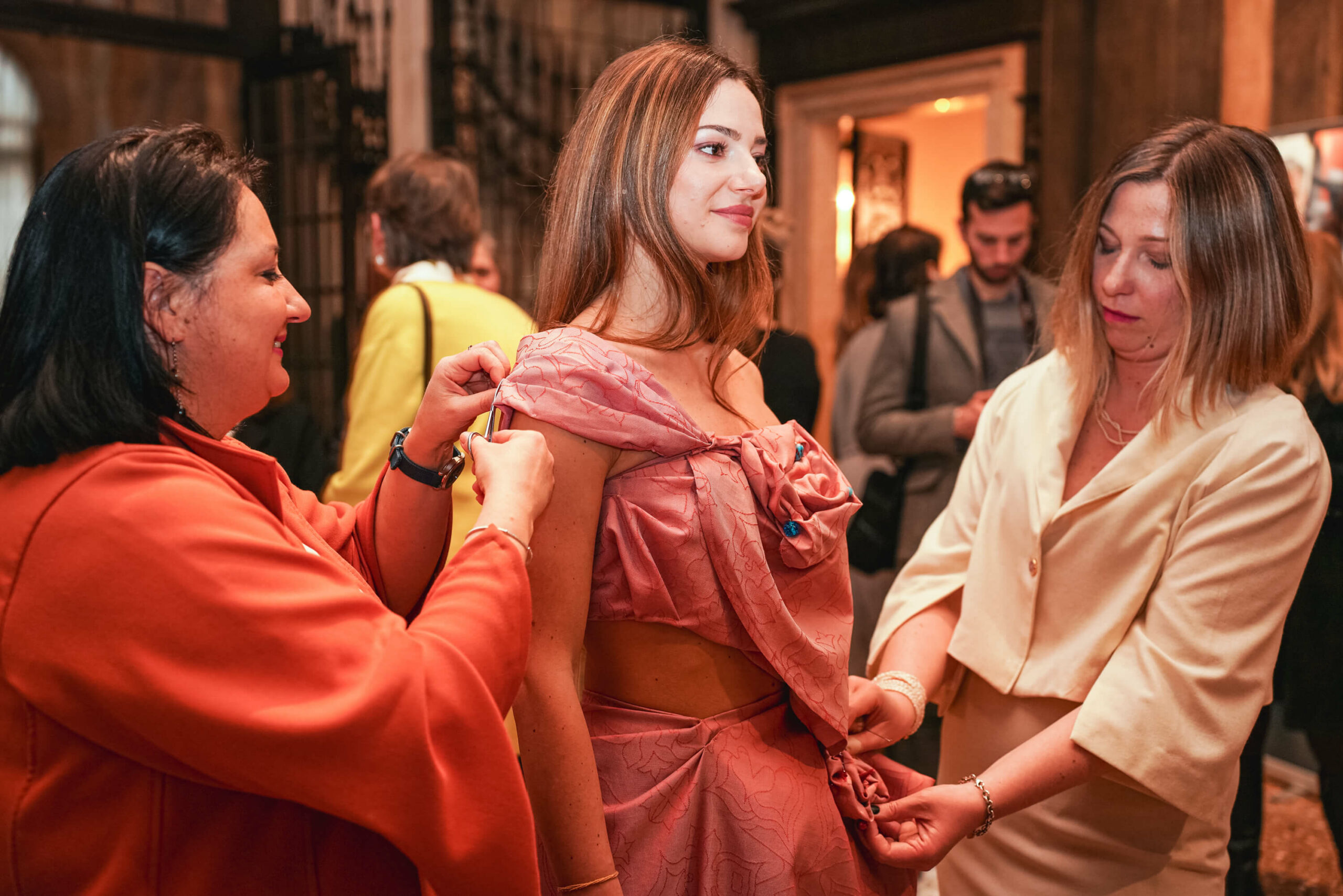 On March 30th, the event kicked off with Atelier Aperti, the first day of a series of events aimed at the dialogue between high craftsmanship, sustainability, and young designers in a journey to discover the places of know-how, both in Venice and in the islands. Proof of this strong connection between fashion, craftsmanship, and design, was the installation created and conceived by Seguso Vetri d'Arte in the Liviana Conti boutique: a unique exhibition created by the creative synthesis of innovation and craftsmanship of Murano. Or again, the initiative of Penny Lane Shop, which organized a Clothes Exchange Festival to promote the production of quality clothing in a responsible way and give new life to garments through creative reuse.
On March 31st, the day began with the conference "Venezia Turismo Sostenibile", a round table with the stakeholders of tourism in Venice who shared good practices and innovative paths to make tourism a resource for the well-being and life of the city, as well as presenting some examples of projects and realities that are already working in this direction. Even in the field of tourism, in fact, sustainability is an essential element and, precisely Venice, can indicate the path of tourism of the future. 
Venice has already embarked on a transition towards sustainability with several innovative ideas and practices that aim at a collaboration between different bodies and institutions, as well as with citizens and tourists, to ensure a pleasant experience for all those who sail (even literally) through Venice and to safeguard this city.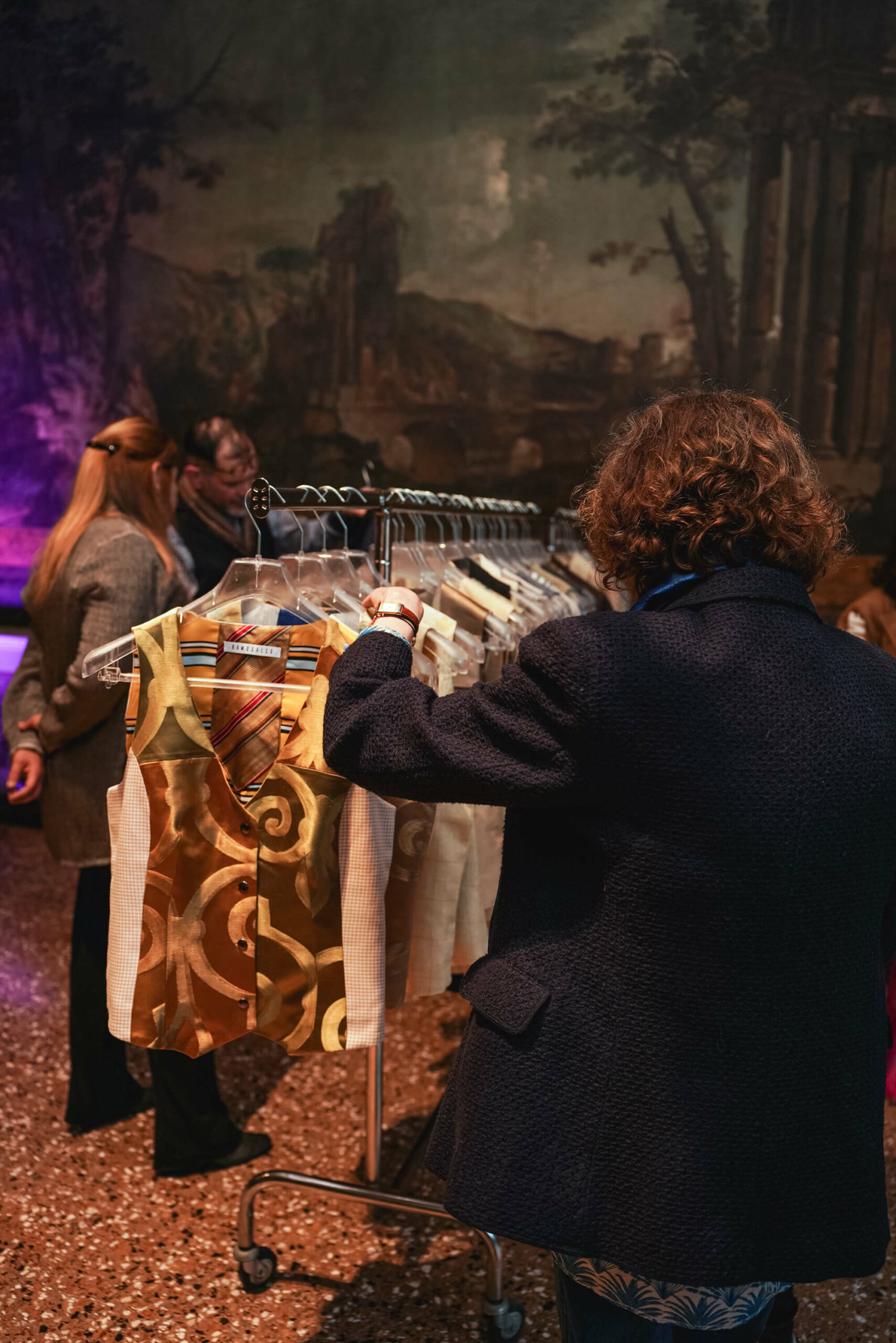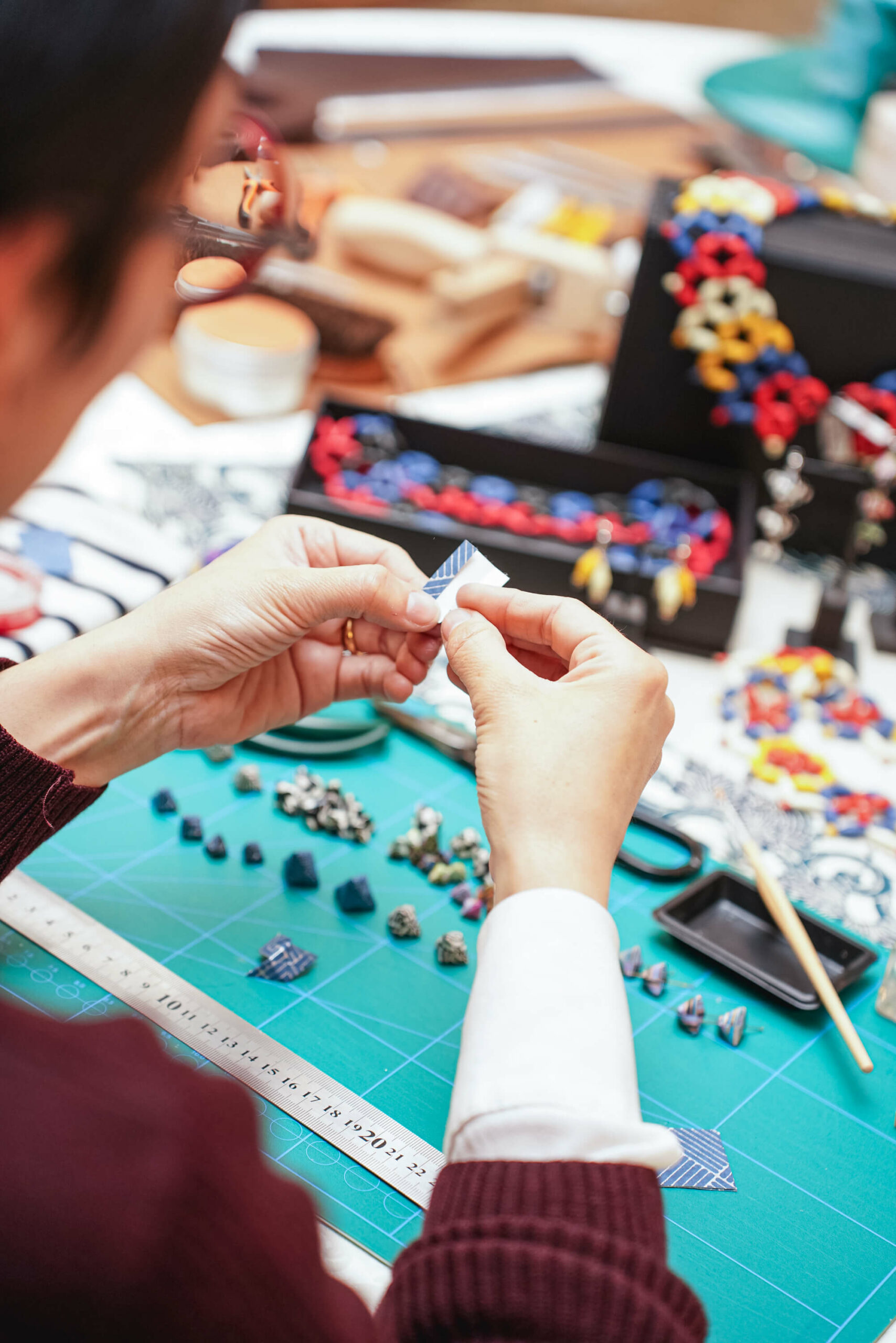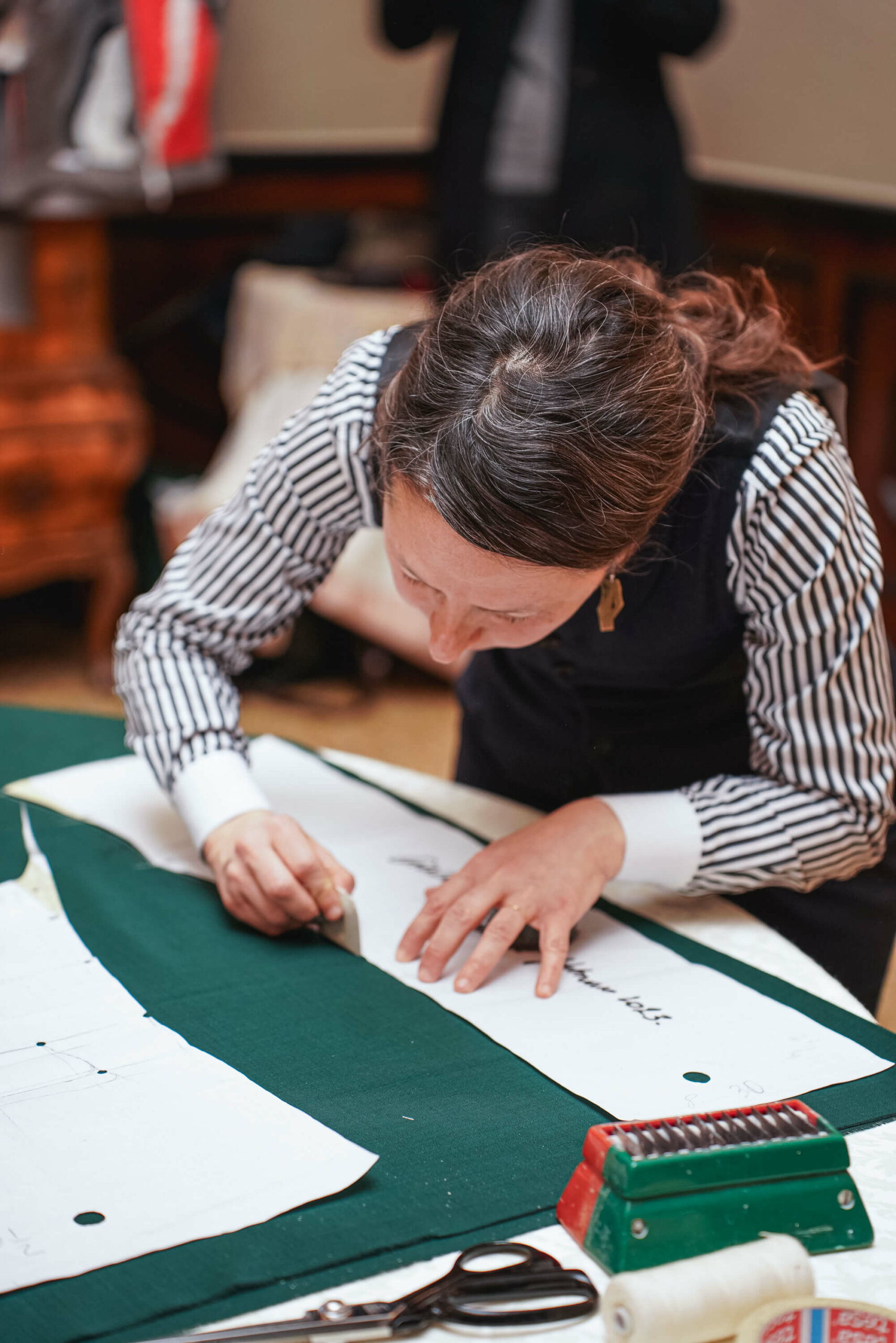 "We are here to build something together because it is stimulating to work for the good of the city, for the pleasure and pride of belonging to Venice. The proposal is to build together a narrative, a mapping, and storytelling of the sustainability realities present in Venice to accelerate the green transition" said Laura Scarpa of Venezia da Vivere.
In the afternoon, however, it was the turn of Ornamenti Atelier: in the setting of Palazzo Sagredo, fashion artisans presented sustainable collections and shared their mastery and experience of life and work: from the Ca' Beltà brand to the creative upcycling of Demis Marin for Ramosalso, from the contemporary Murano glass jewels of Simona Iacovazzi of PerlamadreDesign and the tailor-made man of Maestro Franco Puppato. It was also an opportunity to discover the processes, techniques, materials, sustainability, and poetics of the work of seven women artisans: Stefania Giannici of Paperoowl, Nadia Syrkova of Syrk Design, Valeria Boncompagni, Shanti Ganesha of Meracu, Marisa Convento, Patrizia Donà of Laboratorio Donà and Sabrina Pigozzo of Magoga Team Venezia. After that, the award ceremony in honor of the Venetian milliner Giuliana Longo.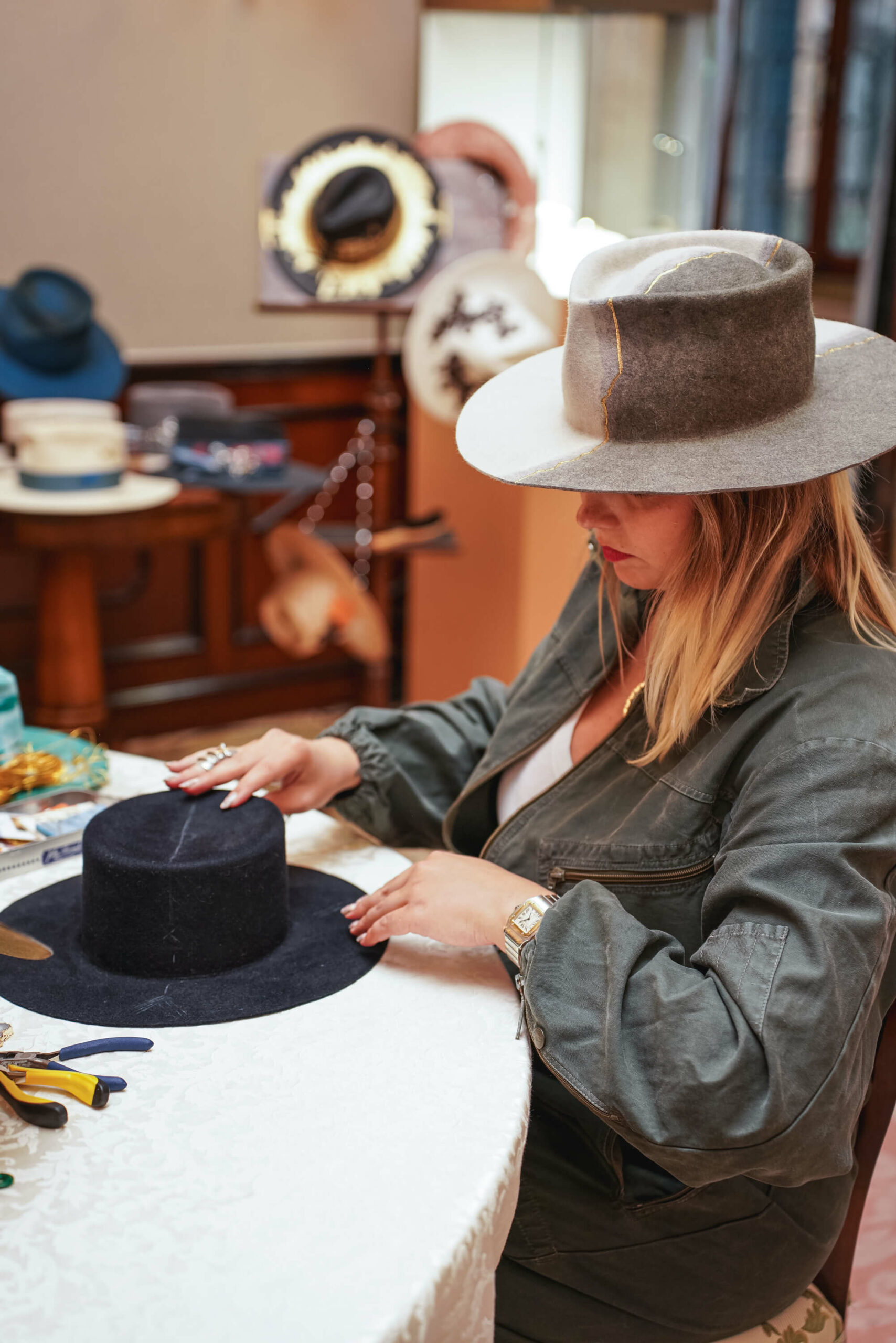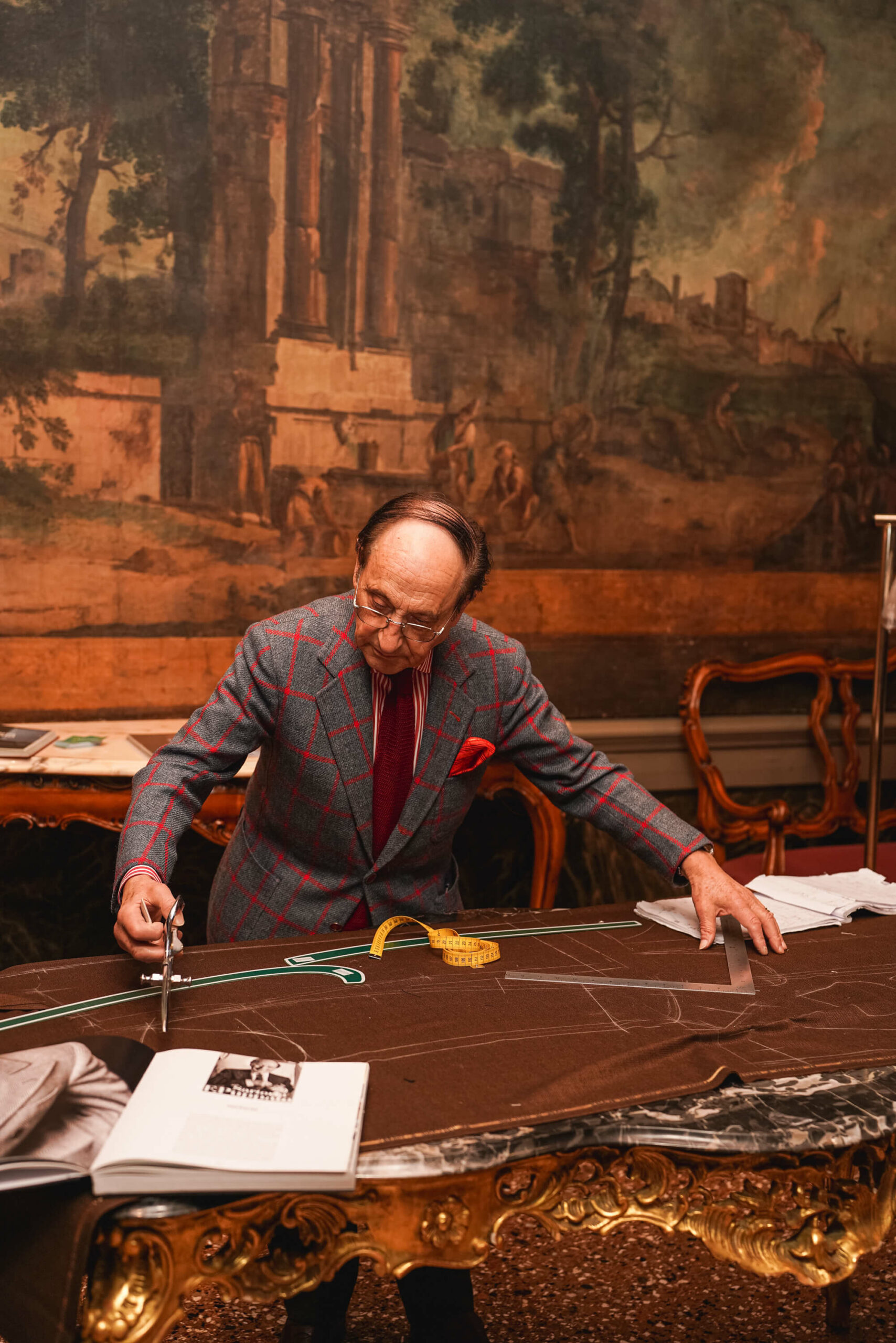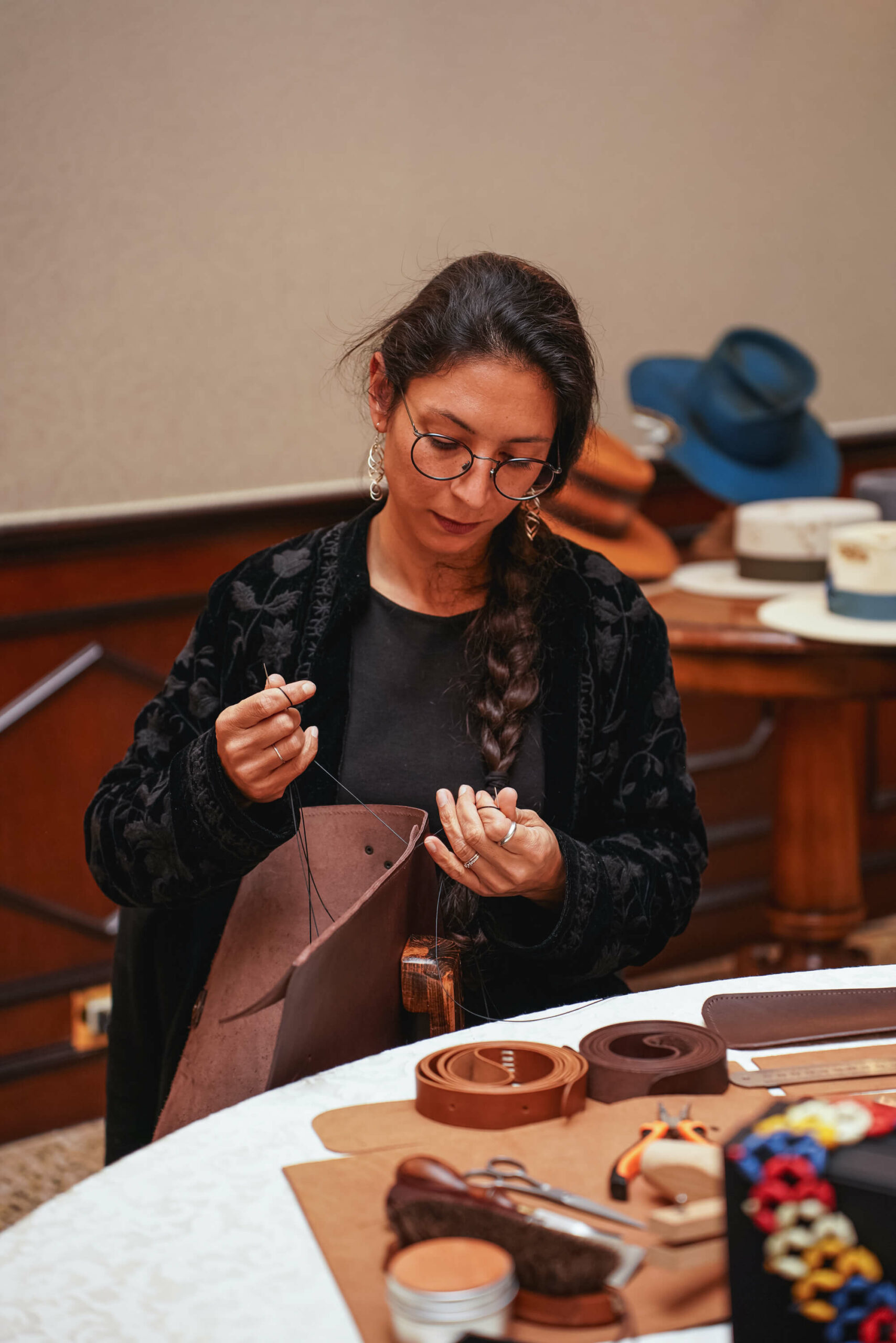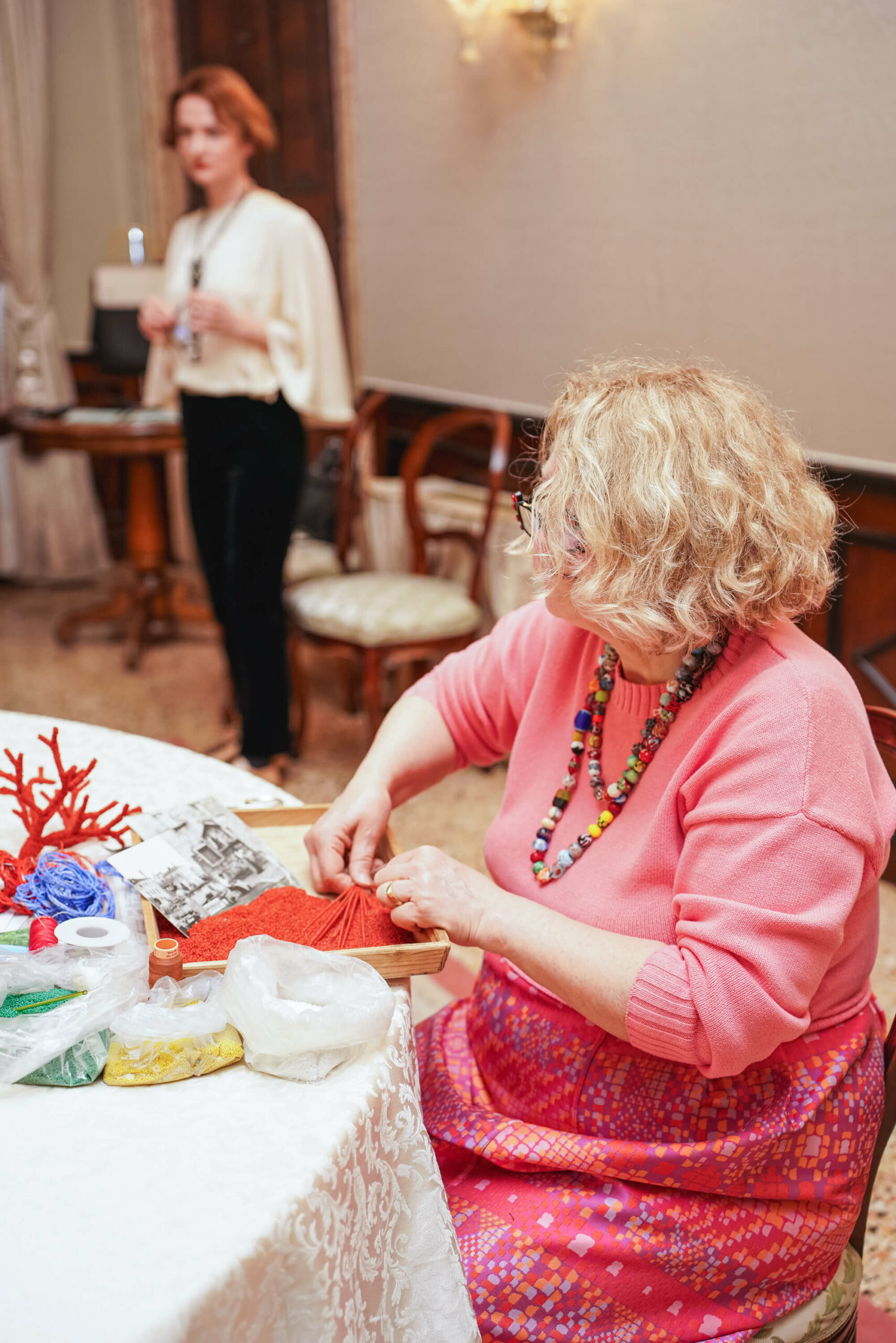 April 1st was Sustainable Fashion Day, during which leading Italian experts in sustainable fashion discussed the ethical value of working in fashion, greenwashing, fast fashion, and conscious consumption. A chat on these fruitful and current issues between Marina Spadafora – Fashion Revolution, Sara Sozzani Maino – Creative Director of the Sozzani Foundation, Giovanni Bonotto – Industrialist, Creative Director of Bonotto and founder of the "Fabbrica Lenta", Rodolfo Bevilacqua, president of the ancient weaving Luigi Bevilacqua, Elena Donazzan, Councillor for Education, Training, Labor and Equal Opportunities of the Veneto Region, Francesca Santoro – Specialist of the Program of  Ocean Education of the Intergovernmental Oceanographic Commission of UNESCO.
In the afternoon, the conference The True Colours of Fashion enriched the debate on sustainable fashion, which Venice Fashion Week has been promoting since 2013. Marina Spadafora spoke about "Good Clothes, Fair Pay", the campaign on social sustainability to obtain legislation from the European Union on decent wages in the clothing, textile, and footwear sectors. With her were Matteo Ward – an activist and expert in fashion sustainability, and Sara Sozzani Maino who spoke about her mission as a talent scout to create future generations of independent designers of sustainable and conscious fashion. Stefano Micelli – teacher, economist, and expert in craftsmanship and innovation – and Arianna Safayi – a young Italian-Persian designer, then joined in to share their experiences with students, academics, creatives, and entrepreneurs.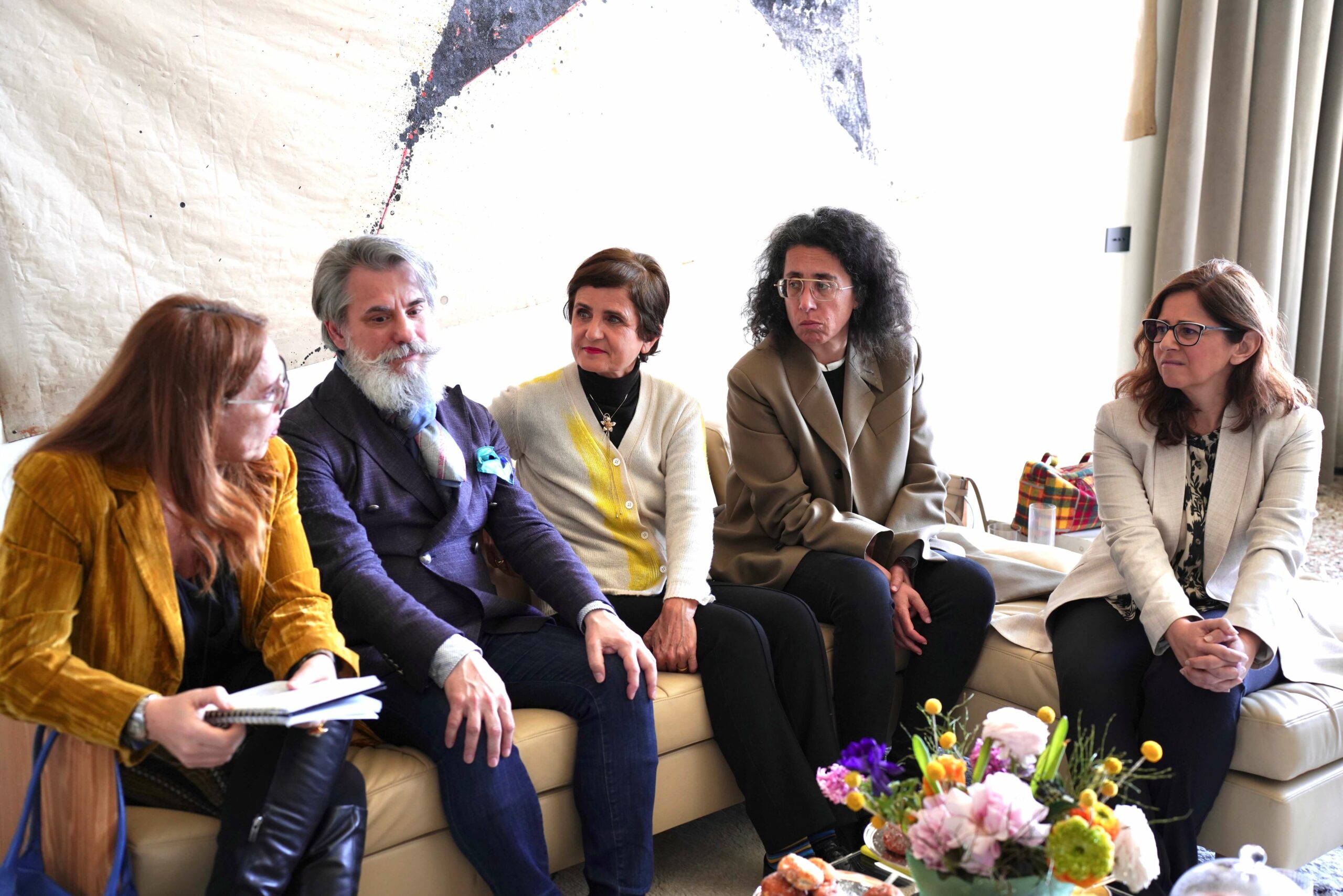 "Fashion in Italy is a beautiful and thriving industry, with excellent representatives of the textile tradition who still produce responsibly, artistically, and whit high quality. Worldwide, however, this feeling has disappeared, replaced by easy, fast, and expendable garments. It is the problem that has led fashion to be among the most polluting industries in the world and the one that exploits the workforce the most. Alone you are weak, but if you join you can make great changes, to introduce a decent wage in the textile supply chain that sees 70 million people living below the poverty line" said Marina Spadafora.
"It is important to create awareness and knowledge for our work. The new generations are our future and we need to invest to be proactive: it is a chain that must always be kept connected. We want to give voice to those who want to create projects that have value" added Sara Maino.
 On April 2nd, the event ended in a day dedicated once again to the discovery of local realities, such as BVL Venezia by Giulia Bevilacqua, Gaiofatto by Michela Gaiofatto and Antonia Sautter, including upcycling, printing on fabric, tailoring, workshops and sharing of the artisan knowledge of Venetian creatives, between past and future. 
Venice, therefore, becomes a promoter of sustainability and spins, as if it were the plot of a traditional loom, the horizons of a new city, all to be discovered and, above all, to be experienced.