The well-being of our body also passes through skincare: taking care of ourself is for many people a fundamental step of our daily life, aimed at reminding us that saving some time for ourselves and caring for ourself is important. However, just like we pay a lot of attention to the skin of our face or body in general, we should do the same with another body area that perhaps is still haunted by taboos and stigmas: I'm talking about our vagina. Yes, even our lady parts' skincare should be included in our ritual of daily self care (and not only in post hair removal or sexual intercourse) because, just like other parts of the body, the vulva and the vagina deserve to be pampered properly. The market, in recent years has made many steps forward with products for V-care, launching a variety of new products such as masks, moisturizers, sheet masks, wipes with various perfumes and serums with a lifting effect and, as is the case for skincare, this overproduction has ended up confusing consumers between superfluous and purely aesthetic products (sometimes even not 100% respectful of our vagina) and, on the other hand, really interesting and useful goodies. Therefore, to save you the tedious work of research and discernment between useless products and must-have products, we have made a selection of 5 V-products that are safe, useful and essential for our vagina & vulva.
V-Care: Kysh – Anti-aging Intense Moisturizing Cream
If the skin of the face ages, why shouldn't the skin of the vulva do the same? This cream is ideal for anyone who wishes to counteract all the main signs of aging of the vulva, such as loss of tone, excessive dryness and skin discolorations, while taking care of it, moisturizing, plumping and nourishing it deeply. Finally, the mix of highly technological active ingredients and certified effectiveness inside smoothes and improves the complexion, reducing spots and hyperpigmented areas.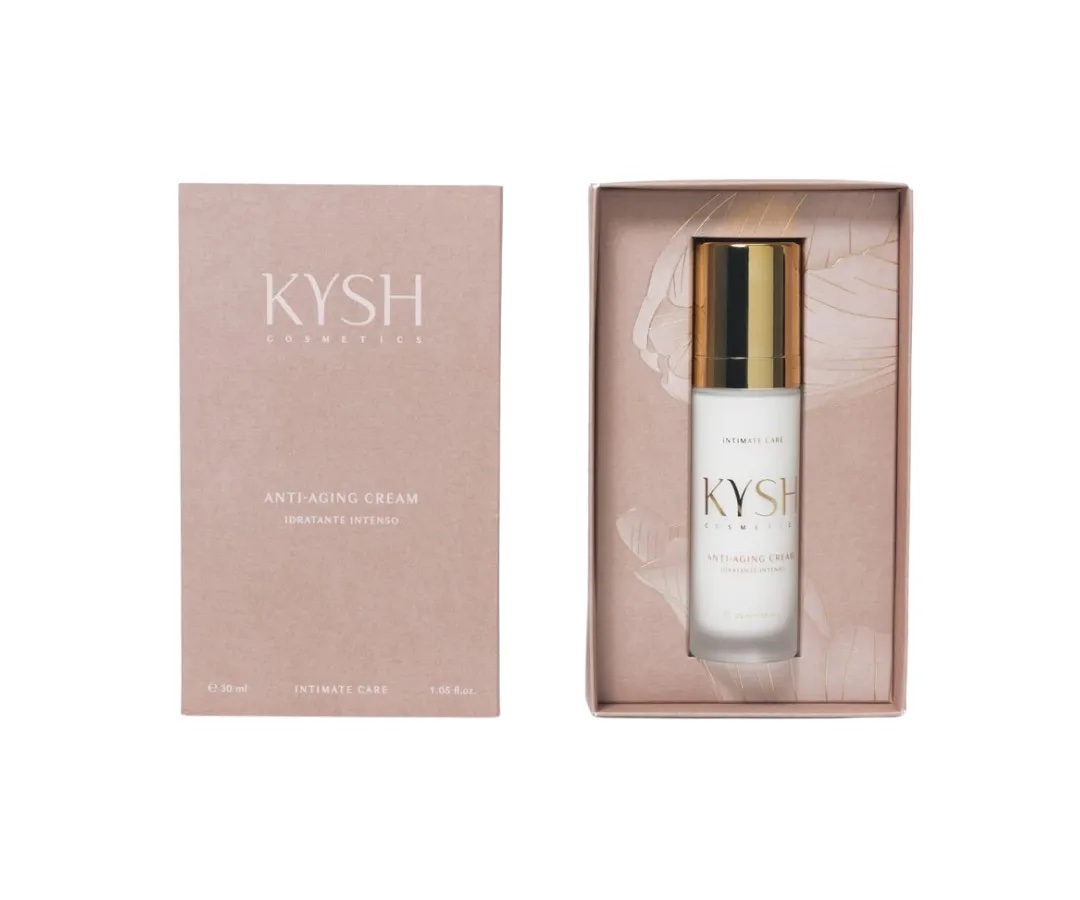 V-Care: So Divine – Intimate Moisturiser
A gentle, estrogen-free vaginal gel designed to offer hydration and protection from dryness and irritation while soothing and calming the skin. Suitable for use during menopause, it is applied to the skin via a gentle massage that helps reduce vaginal atrophy, increase blood flow and allows you to reconnect with your own intimacy.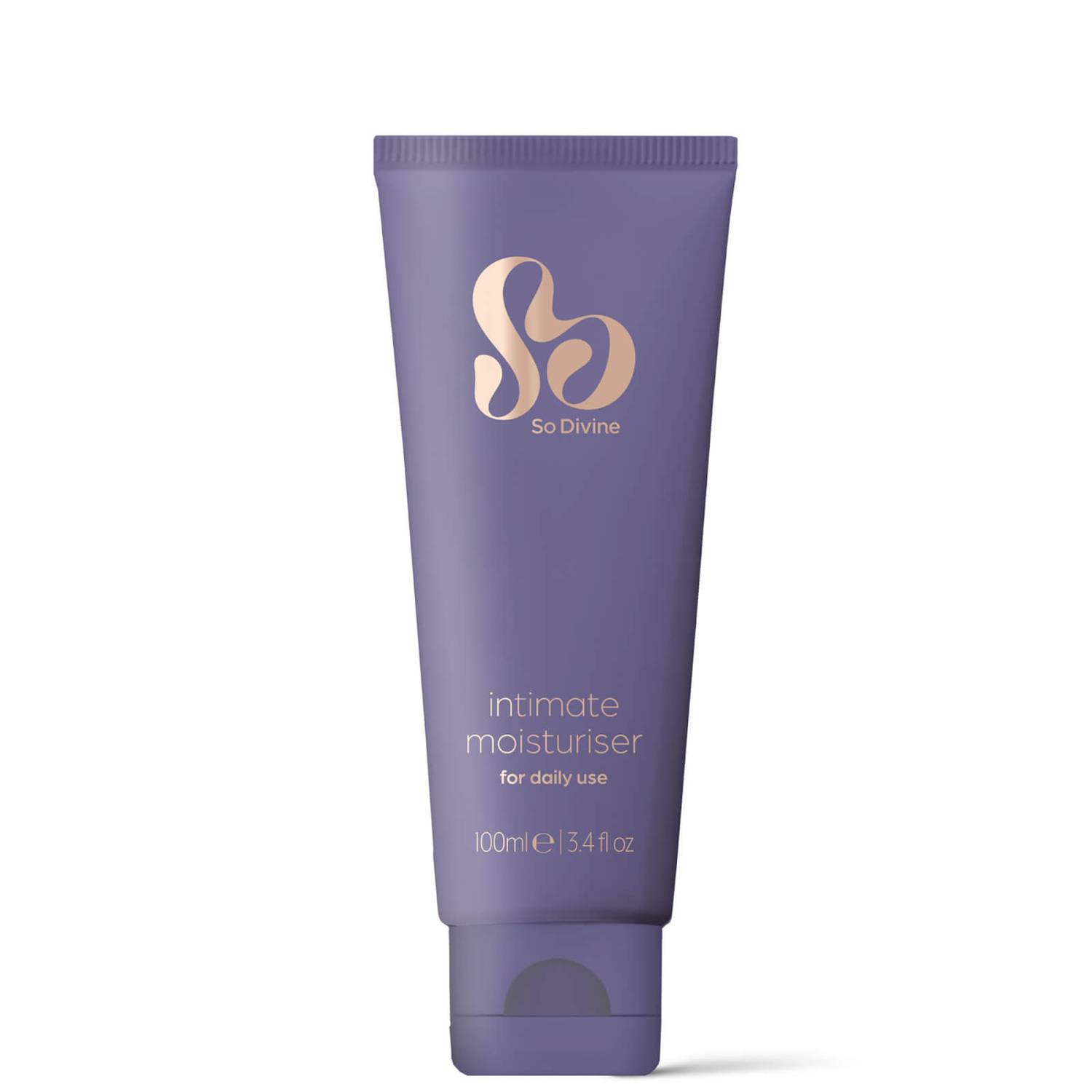 V-Care: Naydaya – Vagina Victory Oil
This time we focus on an oil, with sensory and luxurious texture, designed to nourish and pamper the skin of intimate areas, which may need some extra care due to hormonal or environmental changes, which is formulated with many soothing ingredients and stimulates collagen production. It contains pomegranate that, thanks to the fatty acids rich in Omega-5, protects dry skin and restores the elasticity of the vaginal tissue, vitamin E, mango butter, an effective natural emollient, and coconut oil, which helps hydration.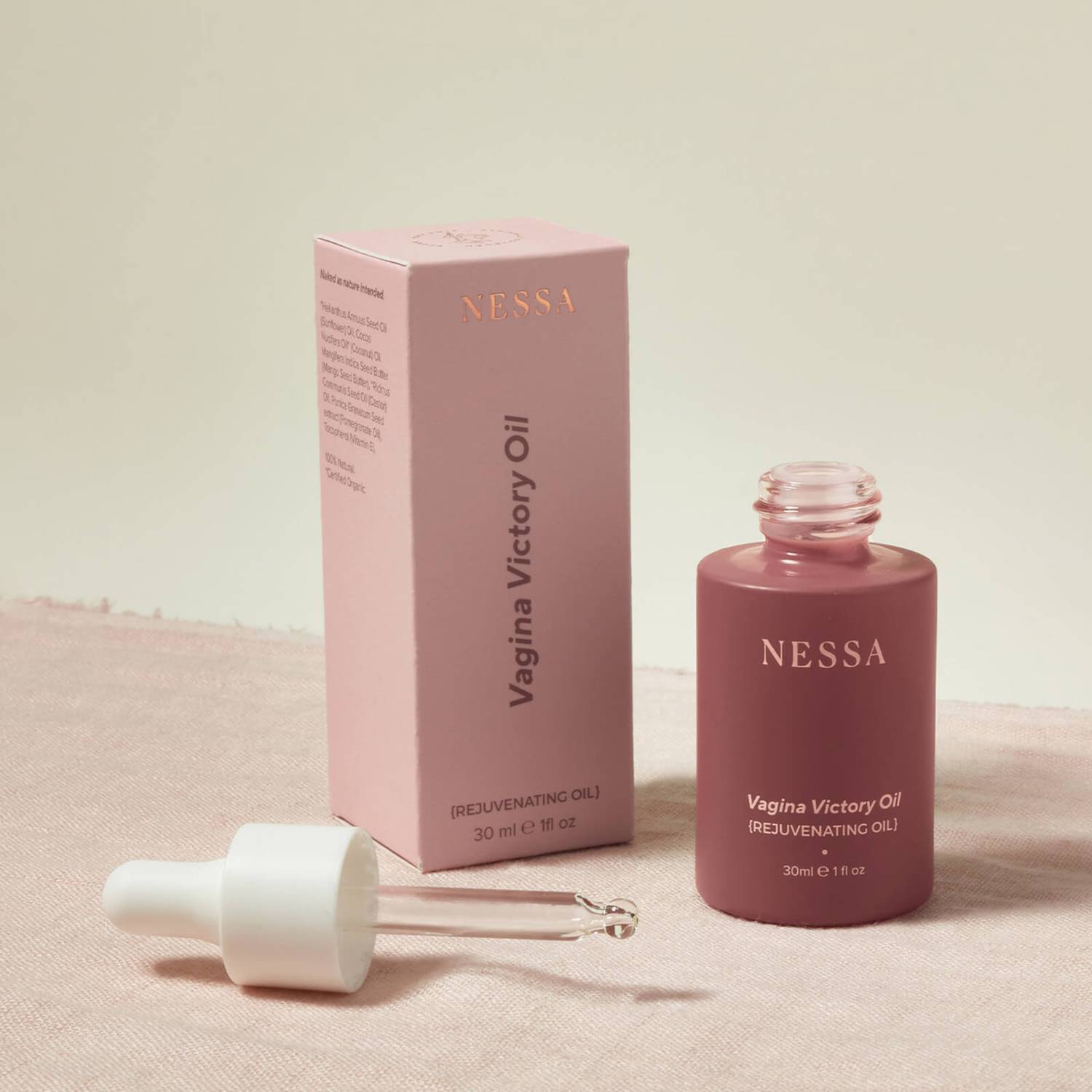 V-Care: Sweet Candy – Intimate Deodorant Cream
A soothing, emollient and scented intimate cream, designed to give relief and freshness to your vulva, containing 100% natural vegetable oils, bio and vegan such as almond oil, macadamia and carrot oil, but also aloe vera, bisabolol and allantoin. But there's more: in addition to the soothing properties, this cream is also the perfect solution to give proper care and intimate hygiene, illuminating, moisturizing and evening the skin tone while preventing and calming some of the most common intimate disorders, such as irritations, candida, vaginitis, itching and burning. The fragrance? Floral and warm, with sensual orchids that give an aphrodisiac scent: Sweet Candy is not only a cosmetic treatment but its natural oils help to relax the vaginal muscles, improving the appearance and smell, allowing you to live intimacy without anxiety or shame.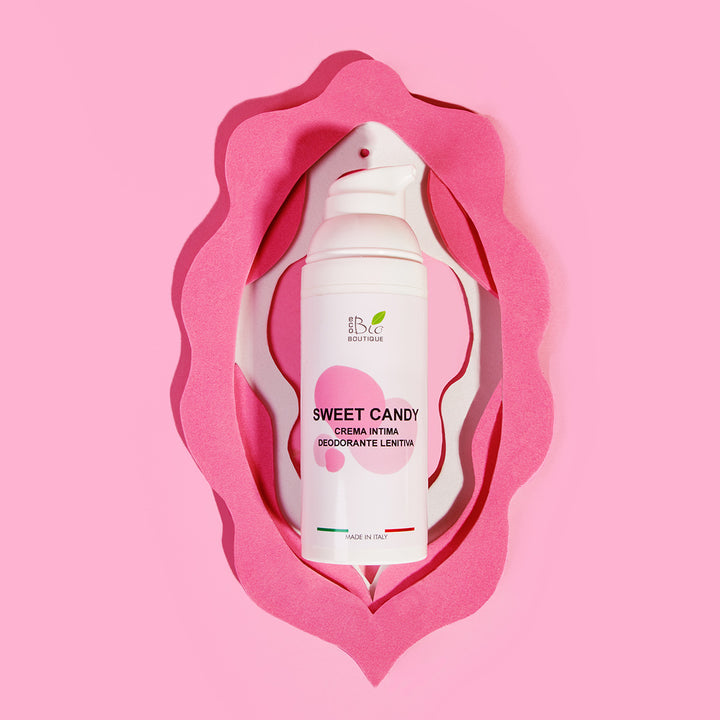 V-Care: Dr. Barbara Sturm – V Drops
A product –  gynecologically tested – that supports the specific microbiome of the vulva thanks to the pre and probiotics inside, which help to maintain the optimal value of the natural pH of the intimate areas, while the plant extracts moisturize the delicate area of the skin and soothe irritations (even those from ingrown hair!). In addition, prickly pear extract in the formulation has a calming effect (a must after shaving) and gurmar plant extract, a unique plant-based complex and biosharides, soothe and prevent inflammation.