Ultra Violet.
It's beyond violet. It's purple renewed.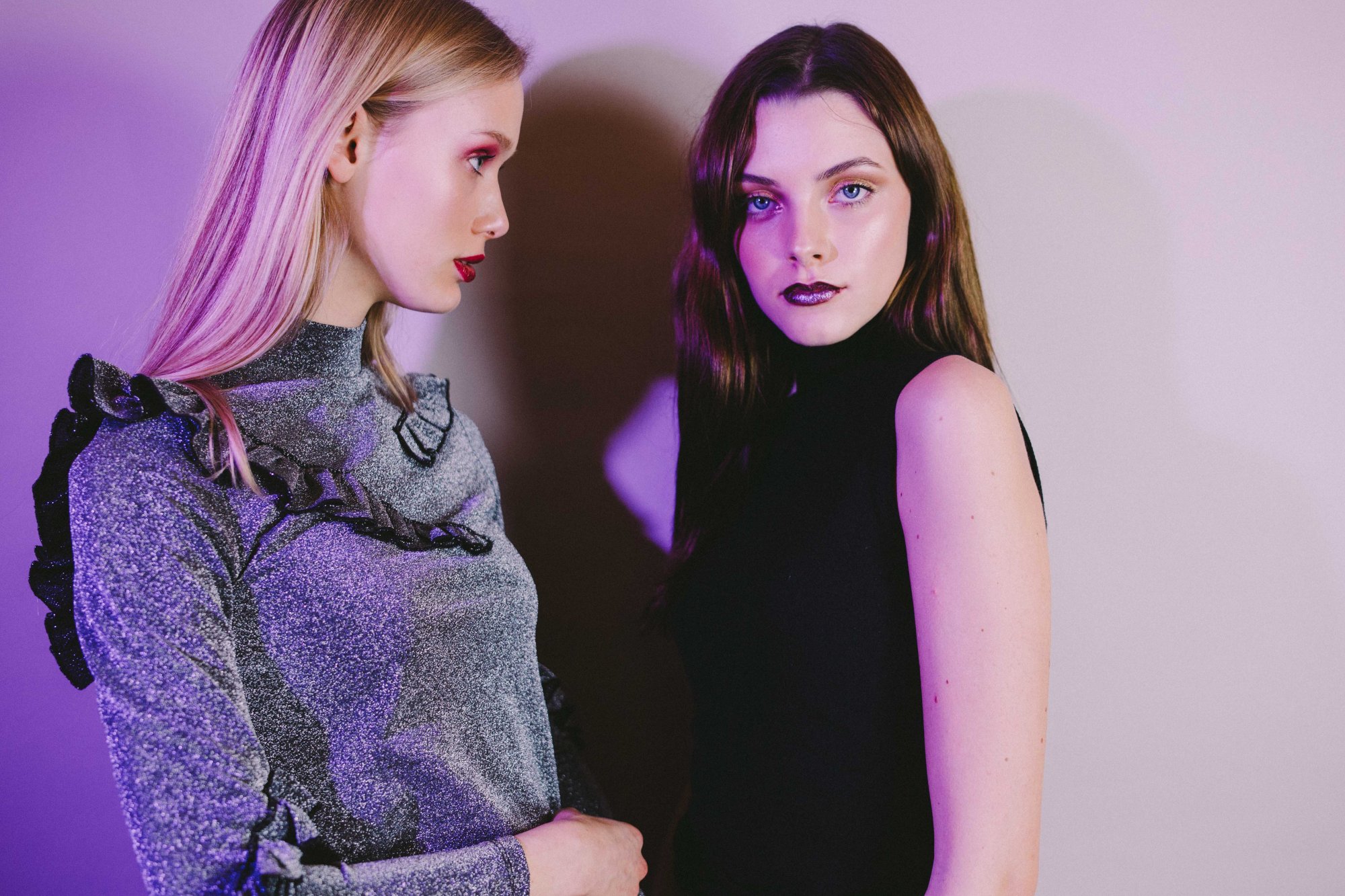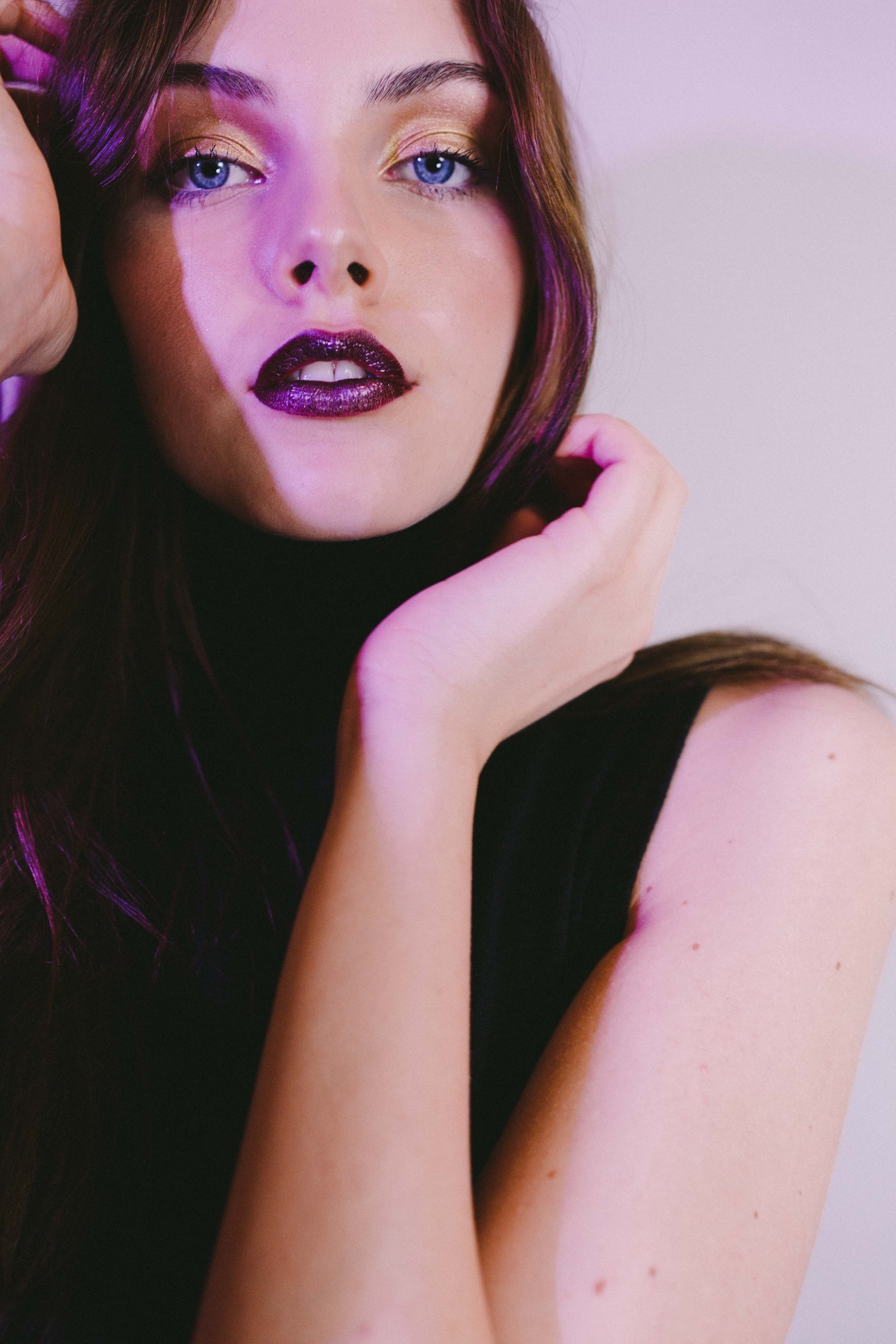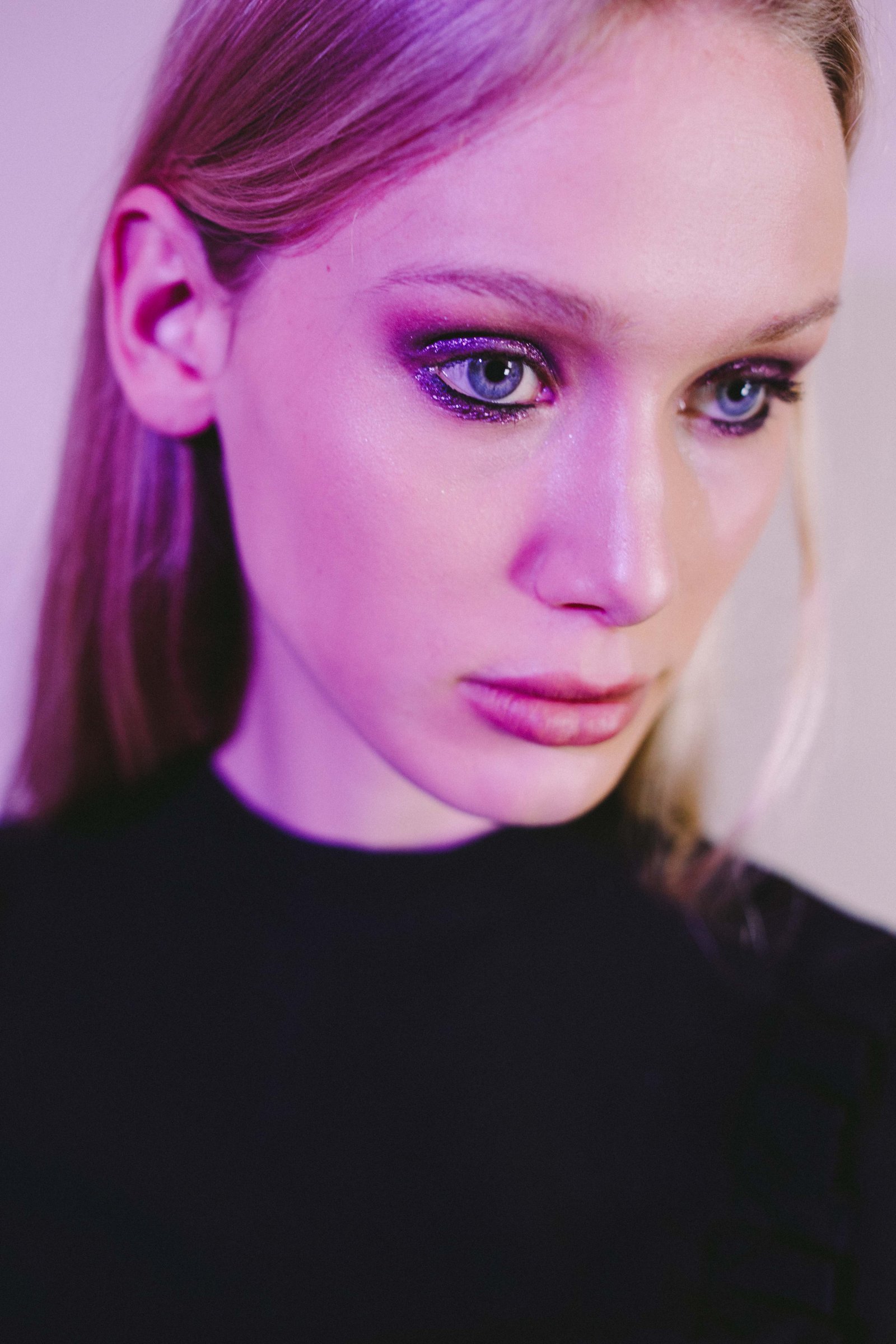 For the 2018 woman, the Queen 2.0, violet strips of its dusty coat to embrace the galaxy. In this glittery and renewed version of itself, the color whose roots are in history and royalty is painted with the shades of the universe, of the starry sky.
So, now, we find traces of #Ultraviolet everywhere. On the socials, washed over beauty editorials, on the aesthetic mood boards on Pinterest.
To be fair, it screams…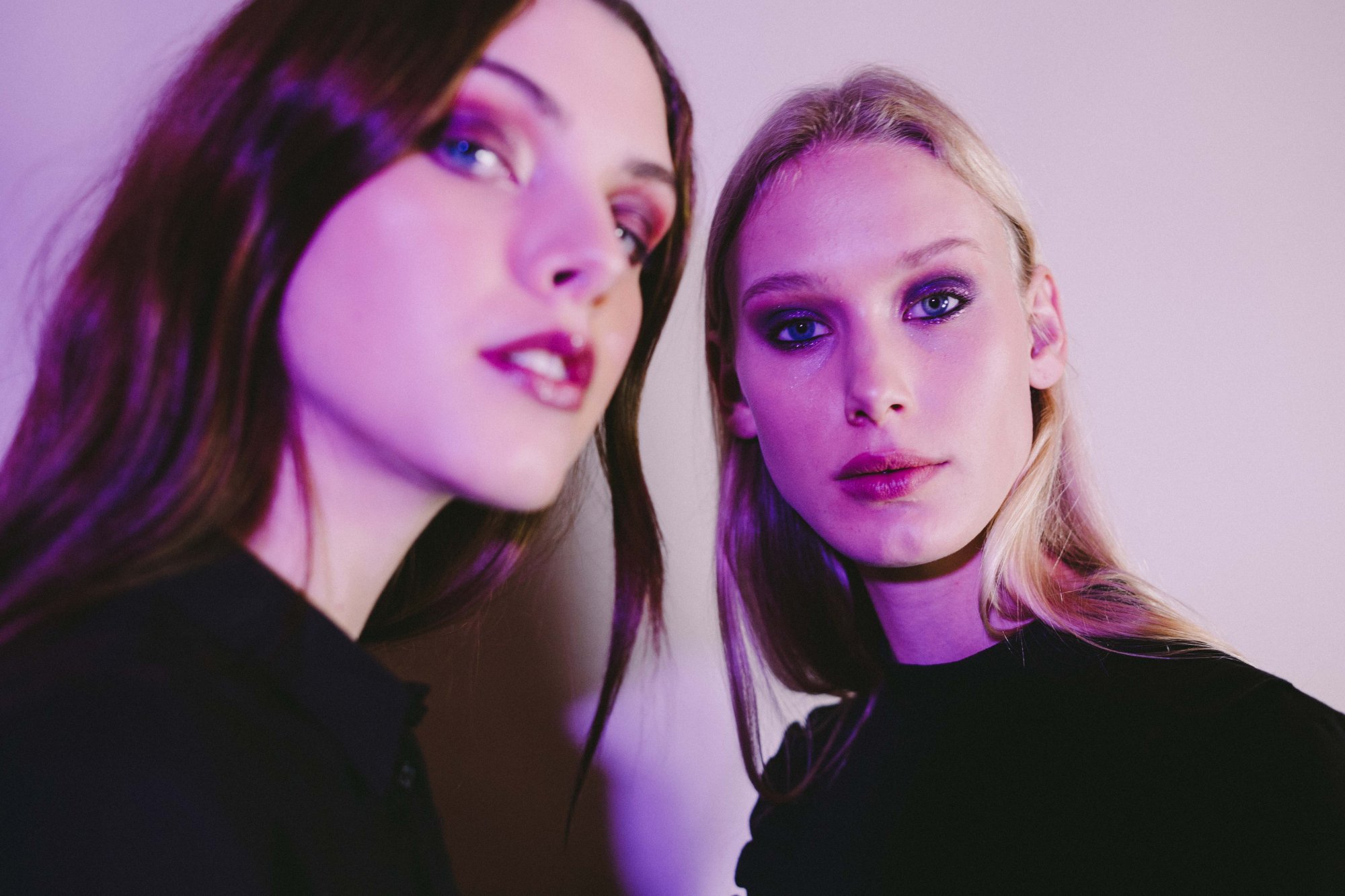 Because yes, ultraviolet is the name of the Pantone of the year, but it's also an expression of self; an excess of modernity, bravery. Rich satin lips, velvety and wine-washed, and hot pink lids. Shades as cold as viola petals or as warm as the purple paintbrushes on a clear sky at dawn: it doesn't matter what or how it's chosen, it's ever-present.

Violet is versatile, but it's not cheap. It's bold, but it's not cheeky.
A color that's not easy but that can be for everyone, if you become strong and self-confident enough to tame it, blend it, live it. More than anything Ultraviolet, as many things lately, is a way of shredding of a worn out skin, embracing modernity and future. It's a statement: nothing is going to scare you, out there. Nothing to stop your thirst for boldness and strong emotions -our never-ending research of something as violently beautiful as a violet lip.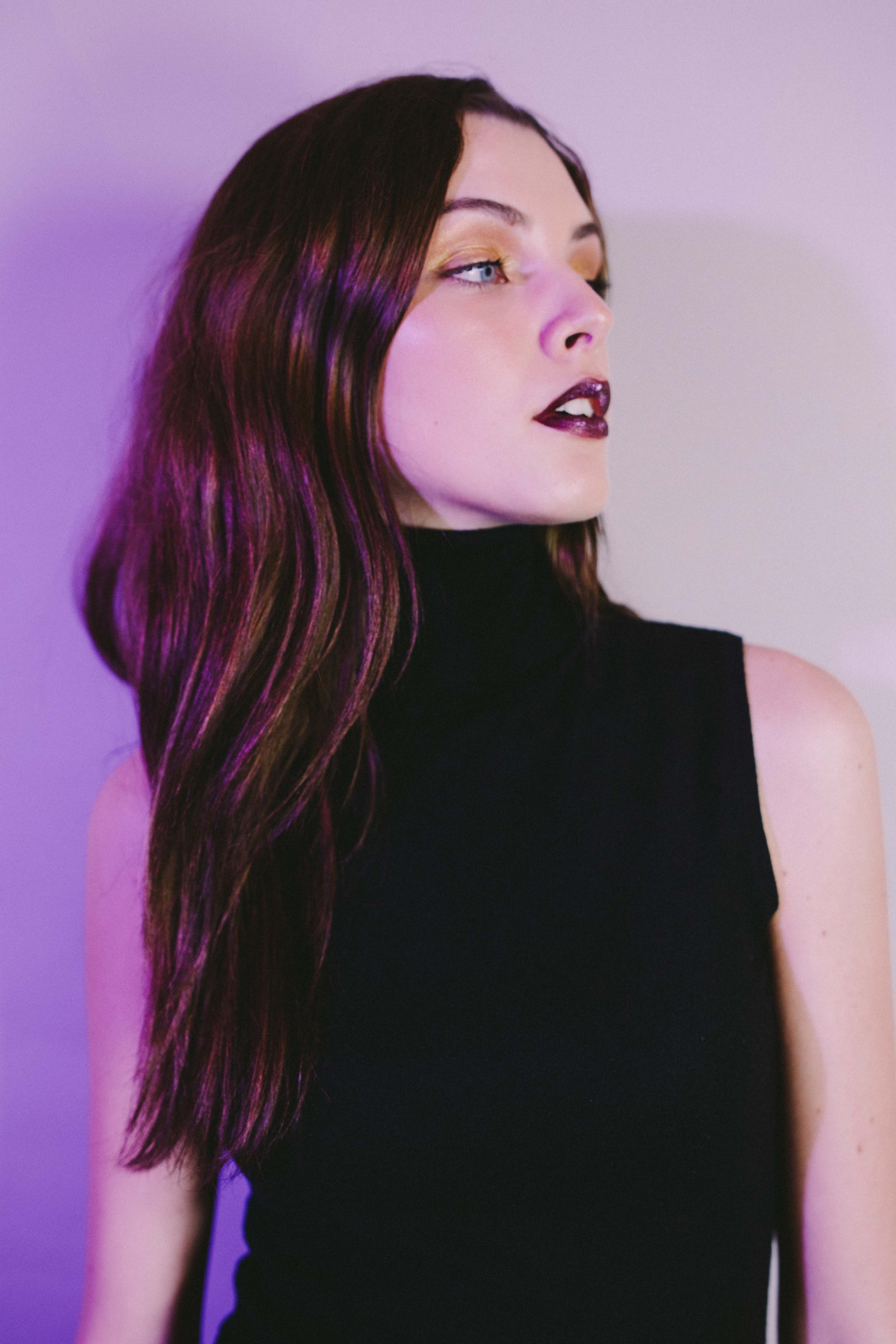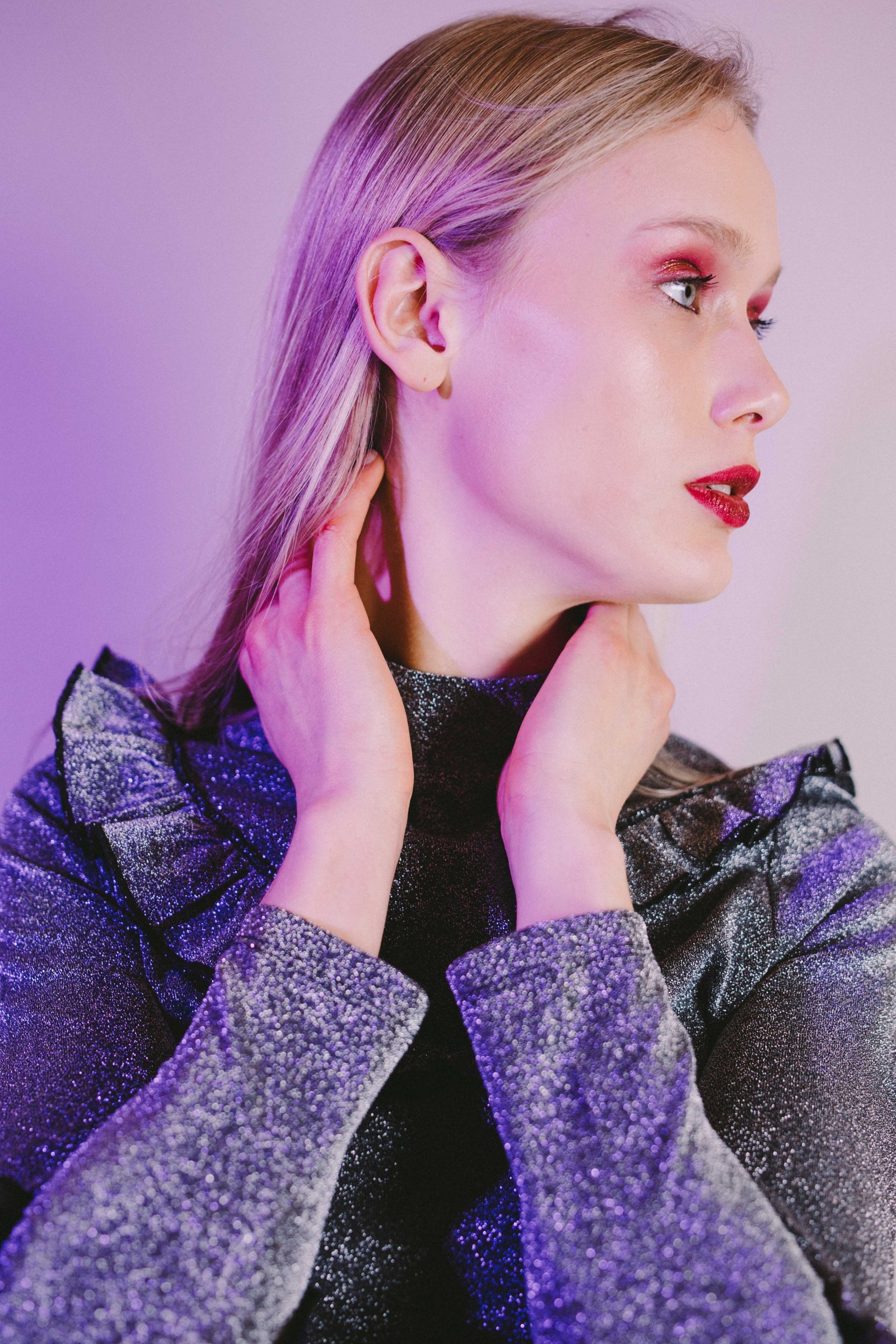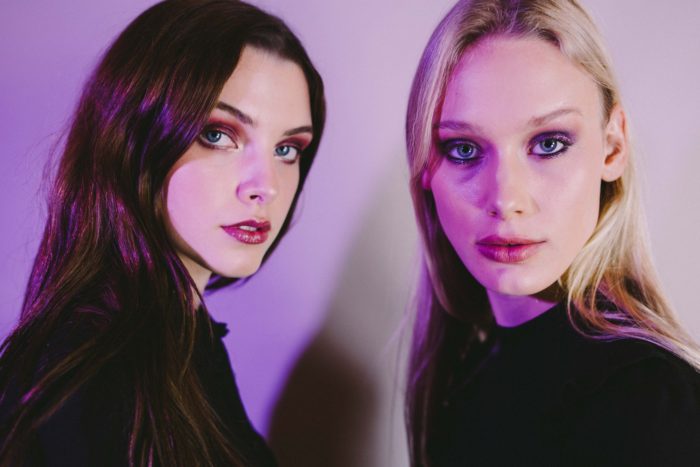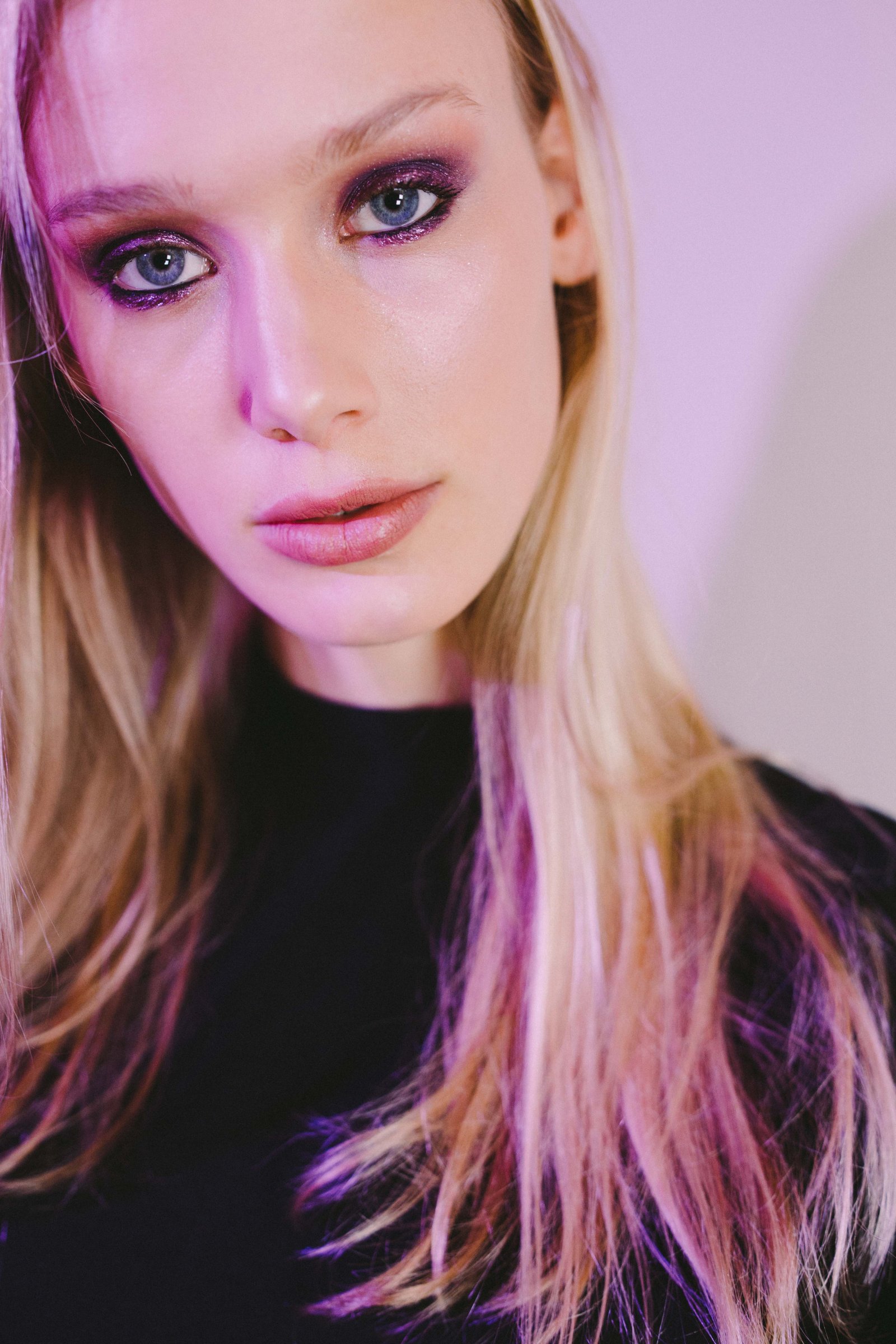 ________
Ultra Violet Makeup – The Grunge Smokey 
________
So we feel free to scream: "I'm strong. I'm bold".  I'm not scared of glitter and colors.
Certainly, we're not scared of playing with lighter nuances either: and it's here that the shining liquid eyeliner casts a ray of light on the bright violet of the lids. A glittery vibe turned rock n roll by the blended black eyeliner on the lower lashes.
The lips are nude. Simple -defined with a dotted trace of lip liner and left as beautiful as they are.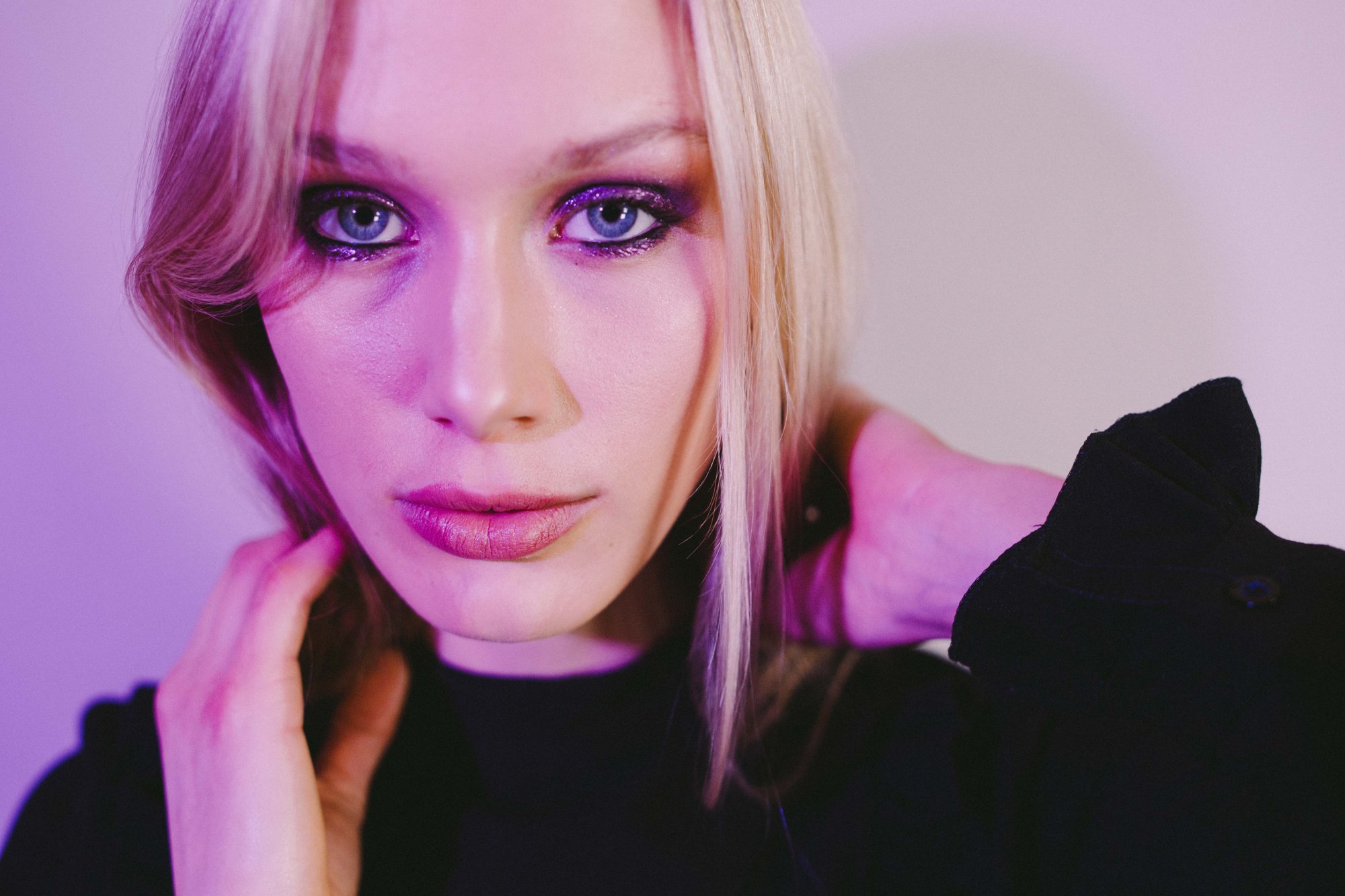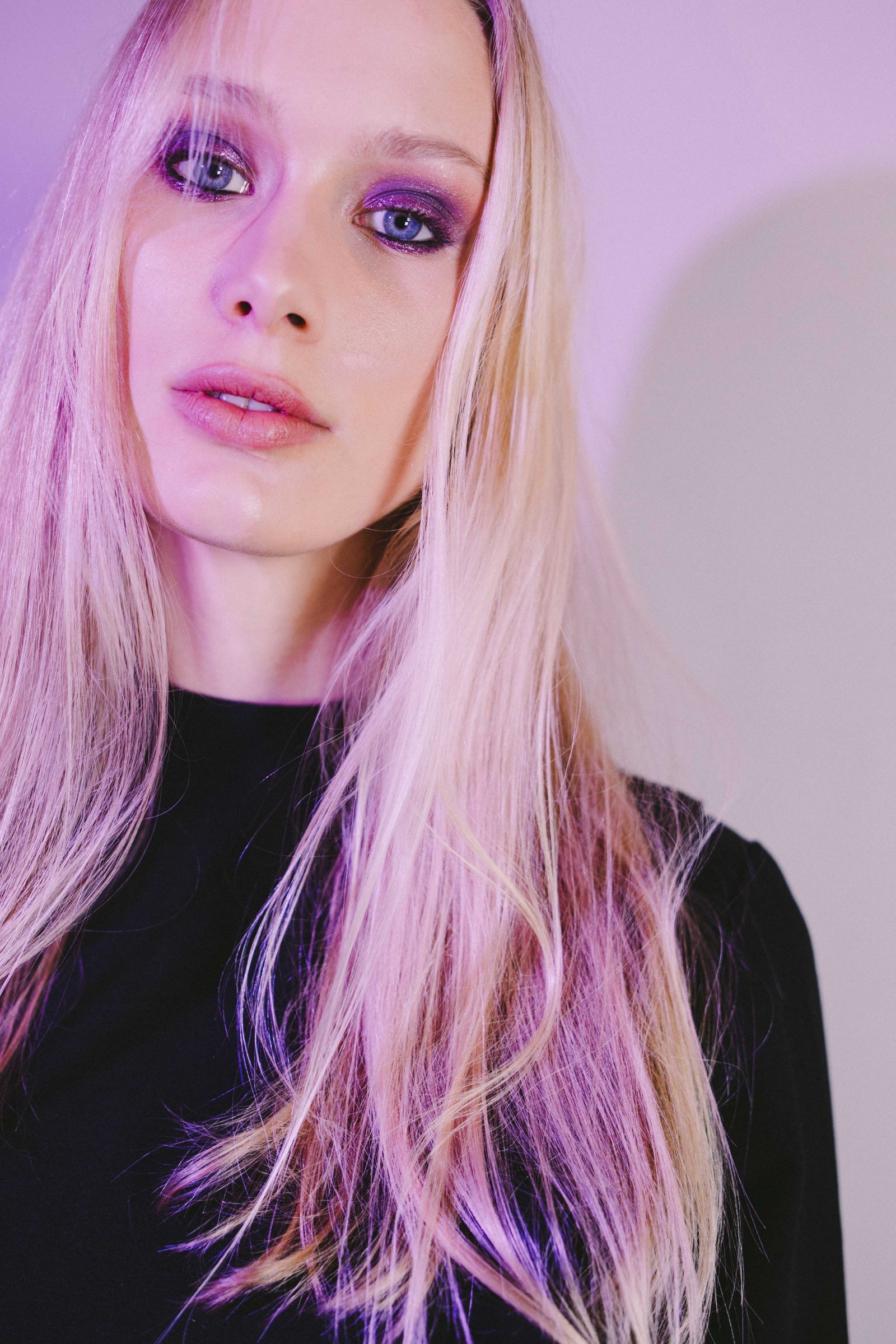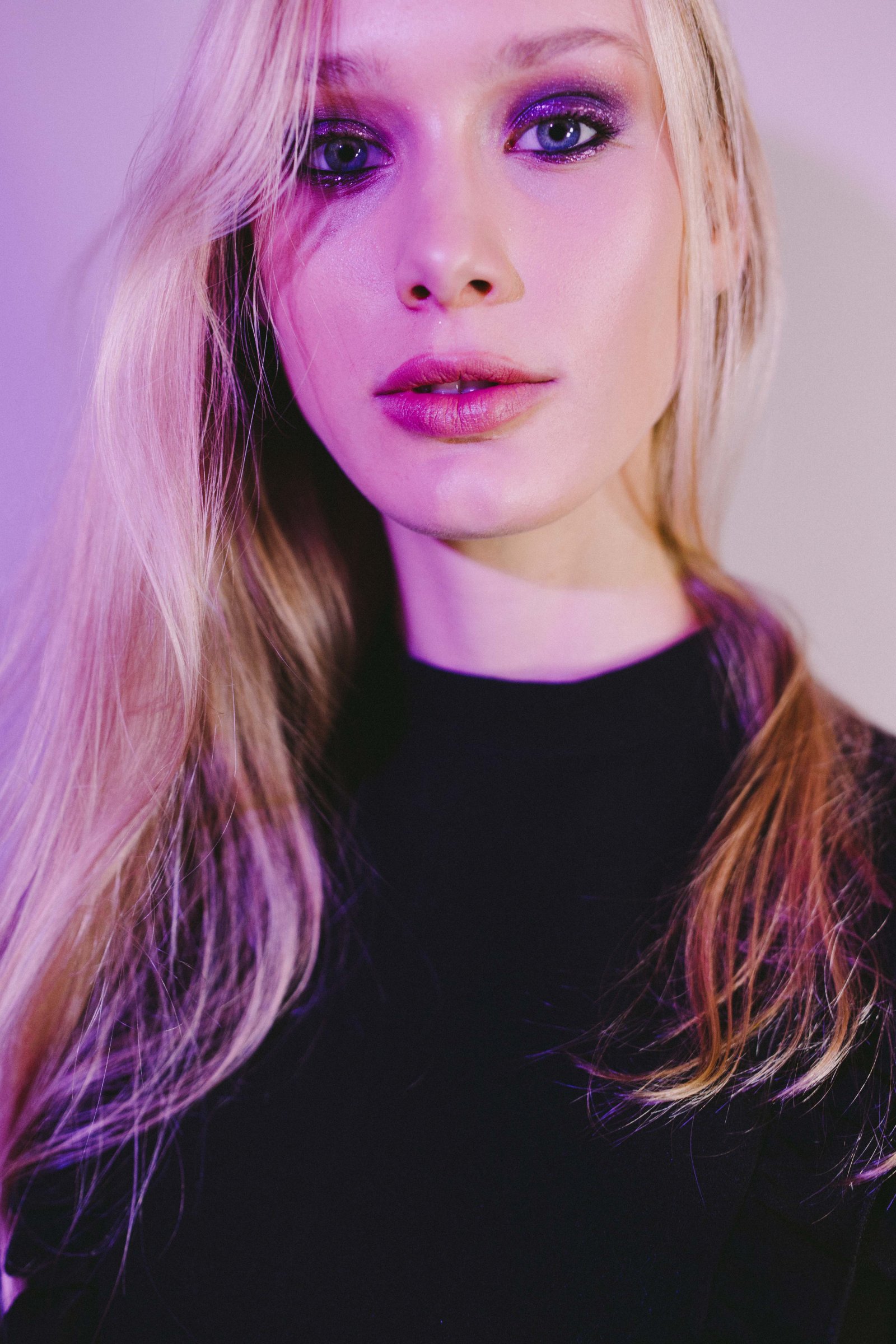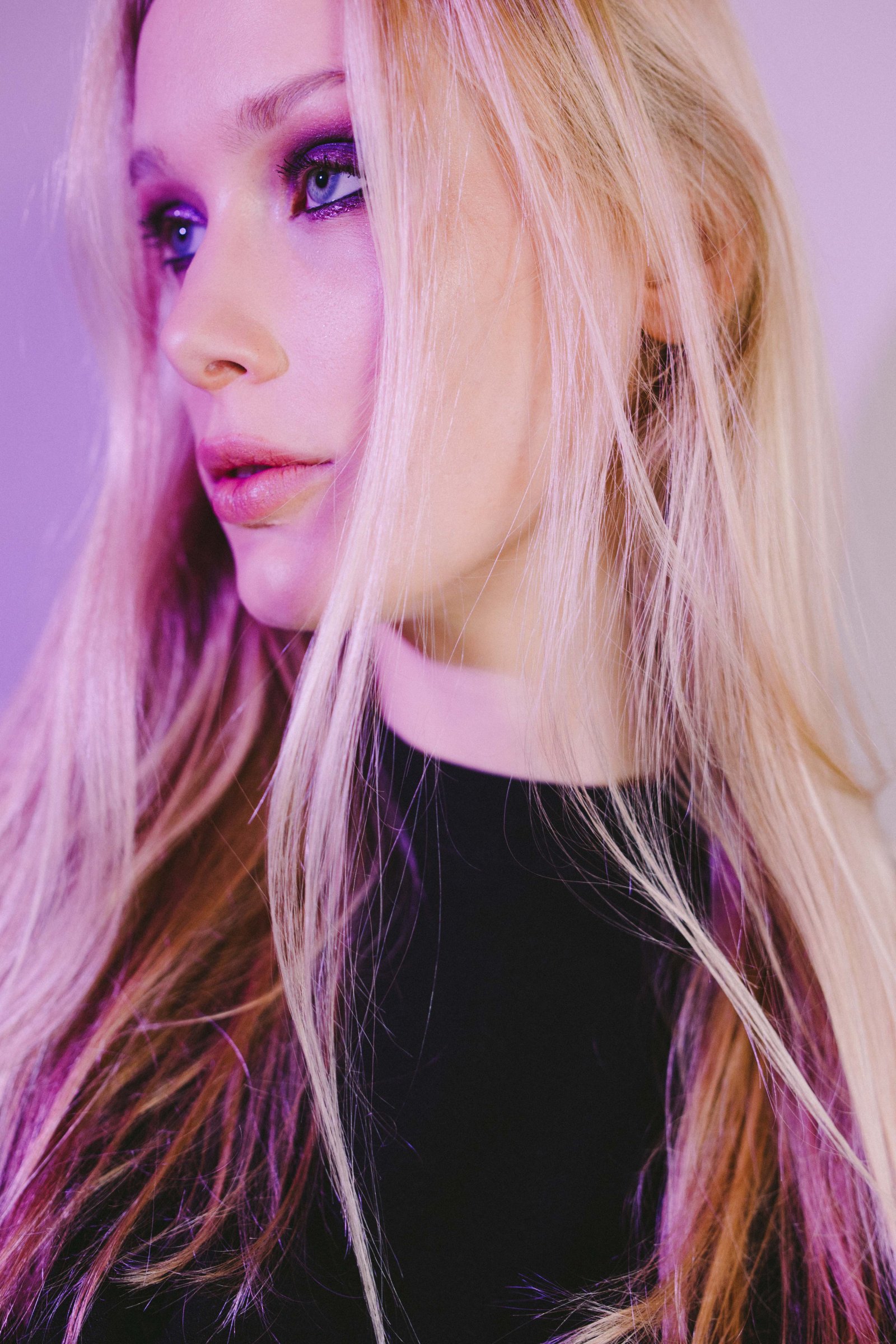 ________
Ultra Violet Makeup – Mixing Reds 
________
Now, picture a Twilight Sky. Mid-spring; the air is still wintery clear, but the world is an explosion of warm orange, copper-ish red. Violet. Like a wash of warm light, blended into a feast of reds and magenta shades.
The lips are of the same glittering beauty of a mirror -shiny and reflecting the light.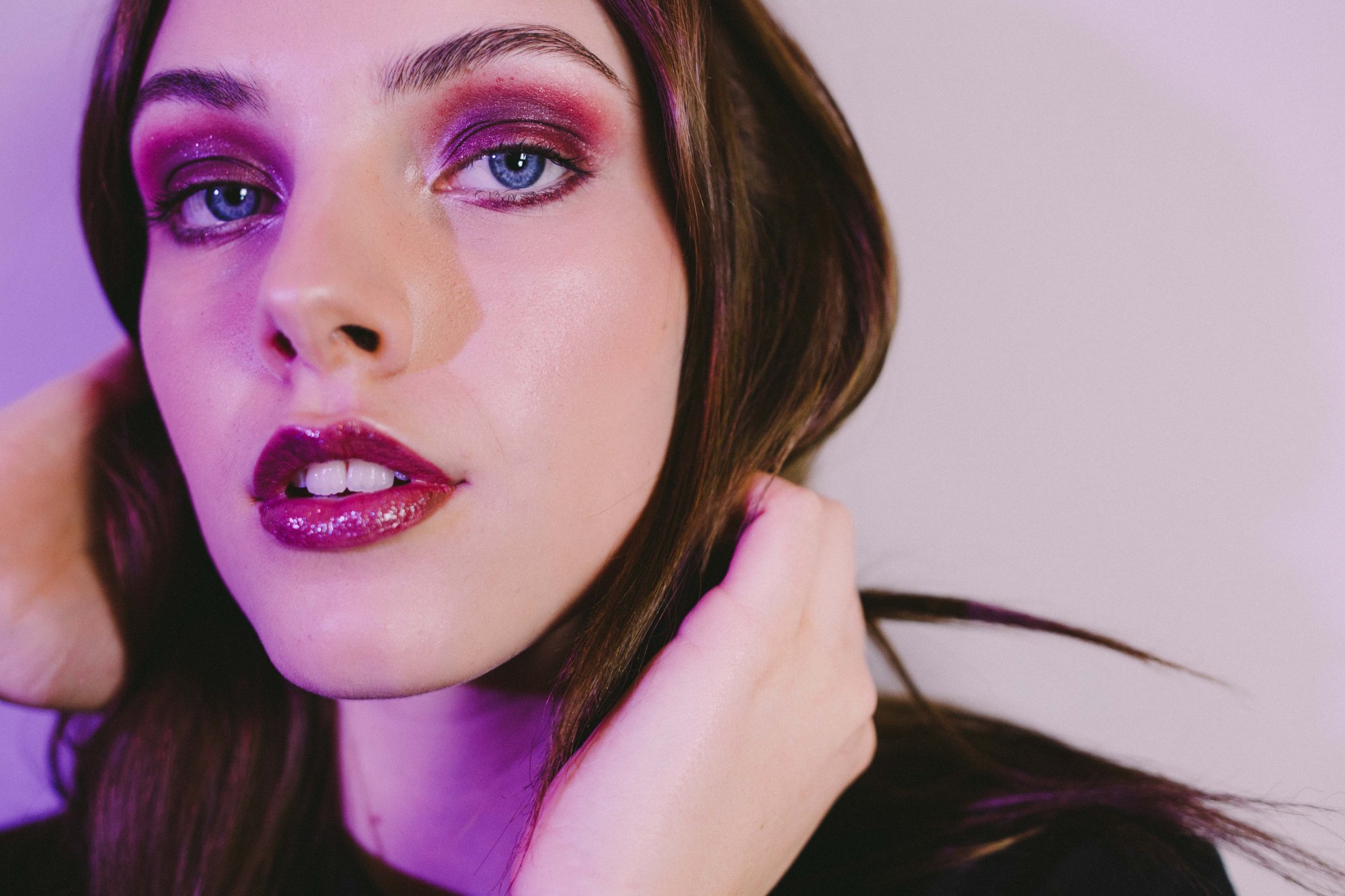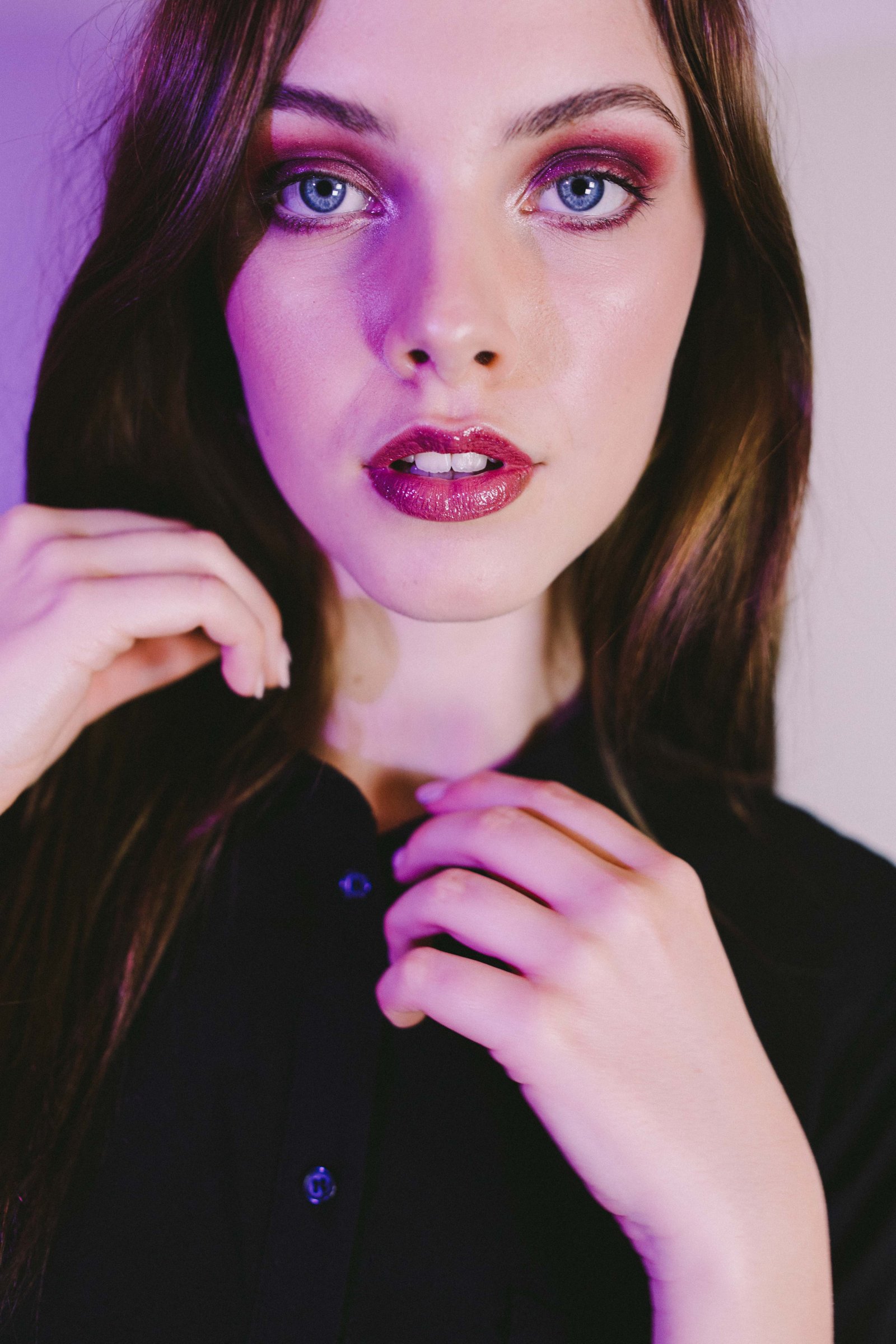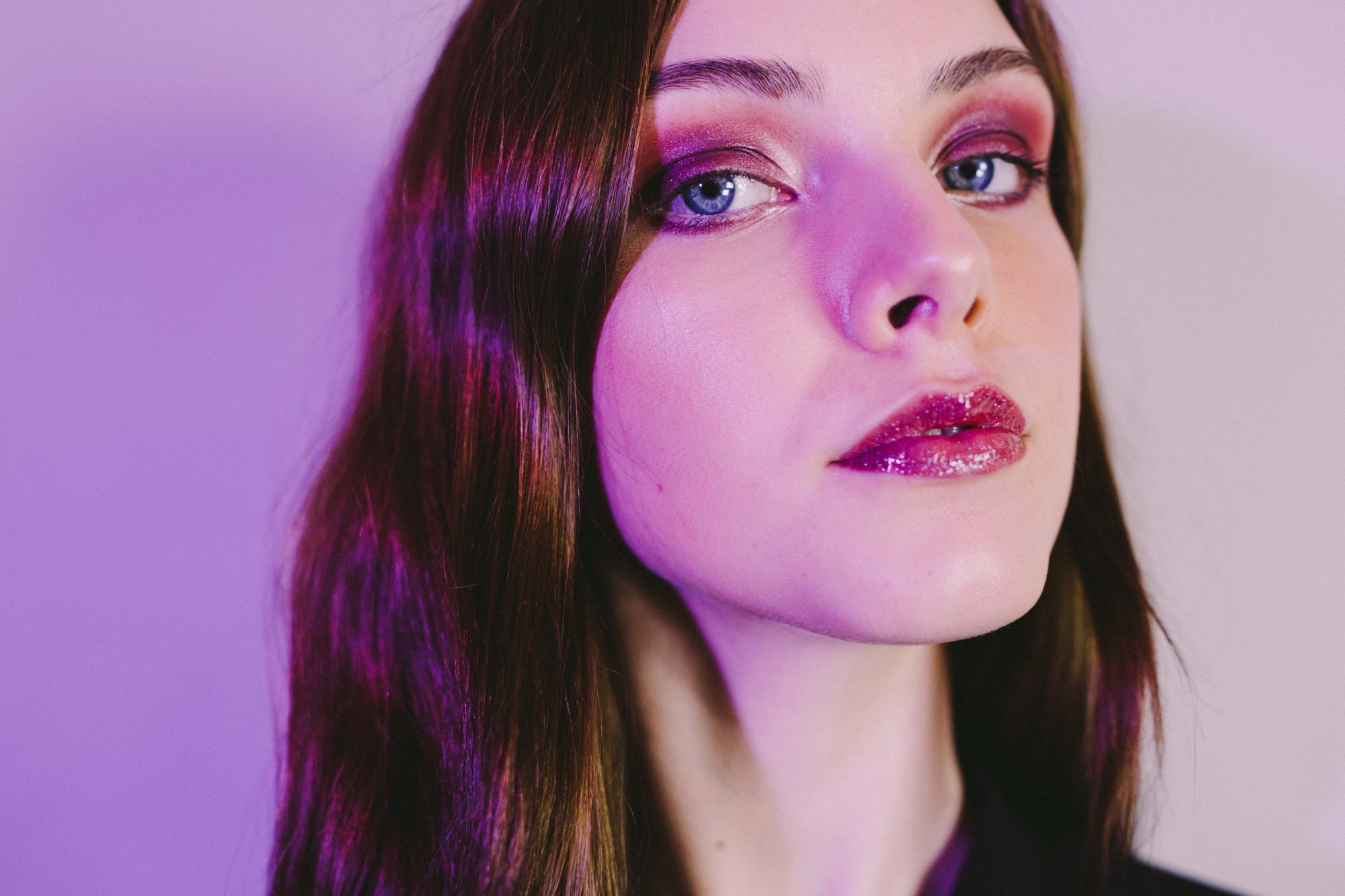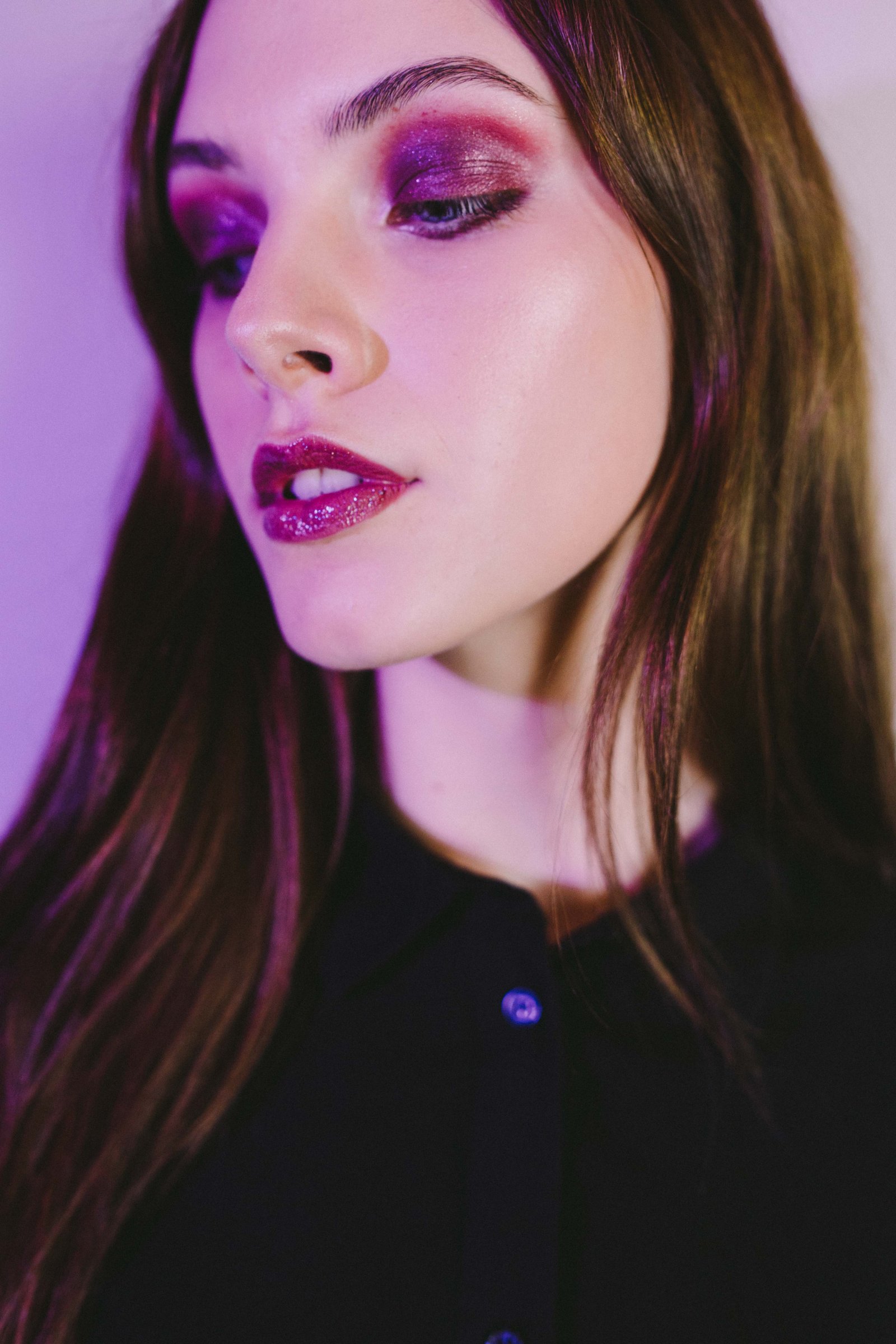 ________
Ultra Violet Makeup – Metallic Lips and Golden Gaze 
________
Metallic burgundy lips, as intense as they are grunge, prepare the mind for the upcoming night out, but their dark soul is tamed by a touch of highlighter on the center of the lips, making them plump, shinier, less intimidating.
And shining is indeed the key, when the lids are a world painted in gold and champagne.
Mascara, for icing, et voilà: ultraviolet recovers its royal spirit, sealing a balanced and mesmerizing marriage with gold.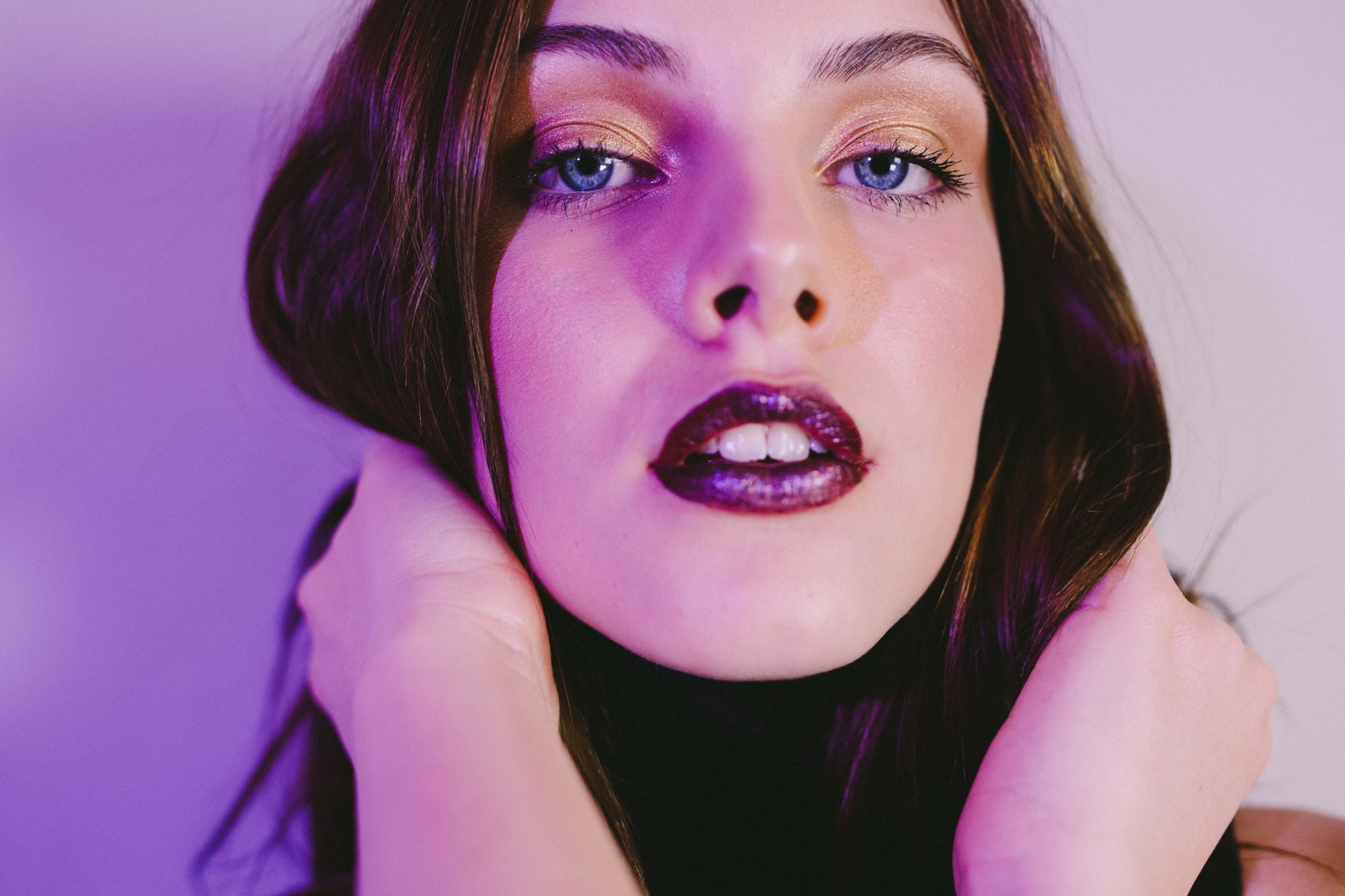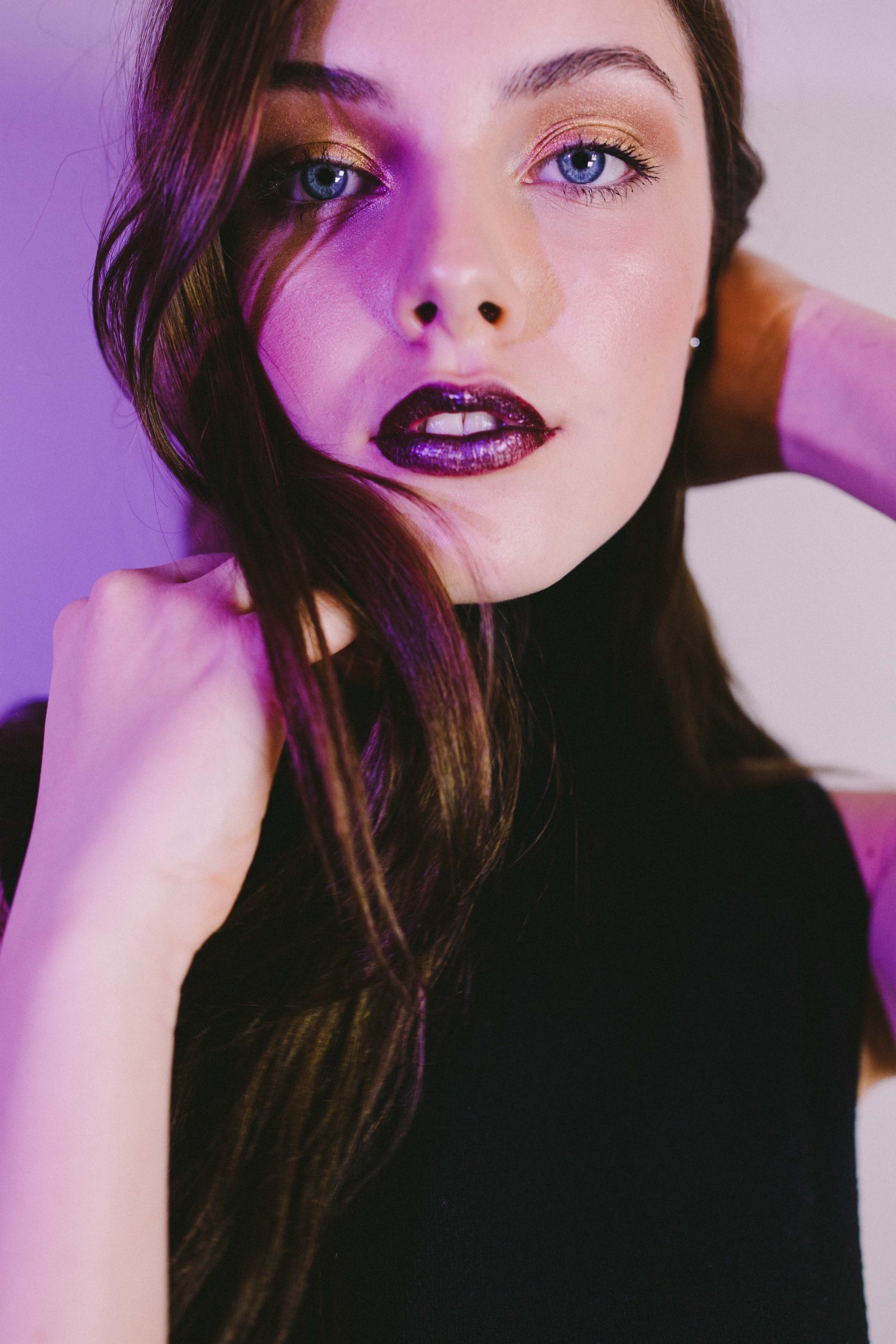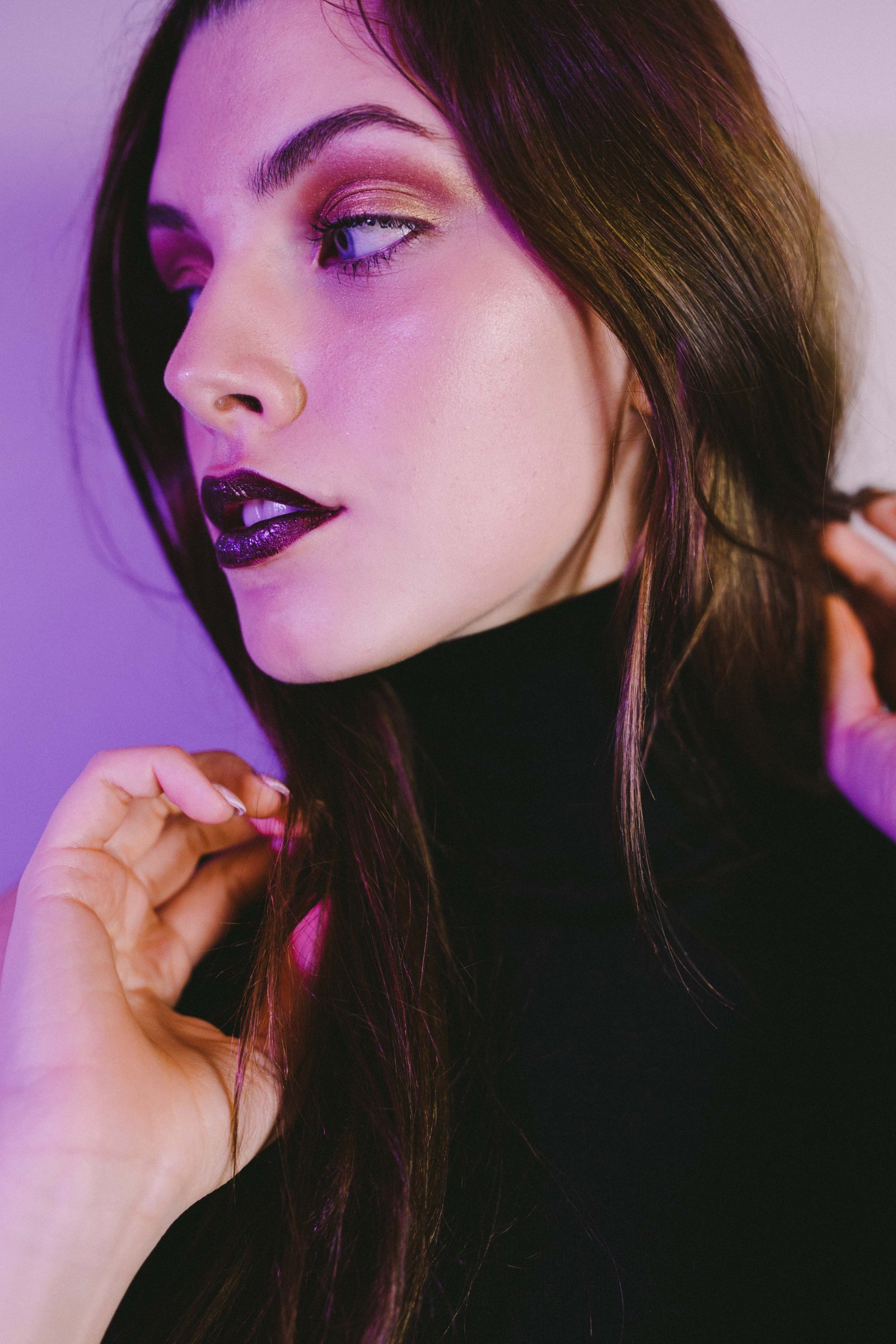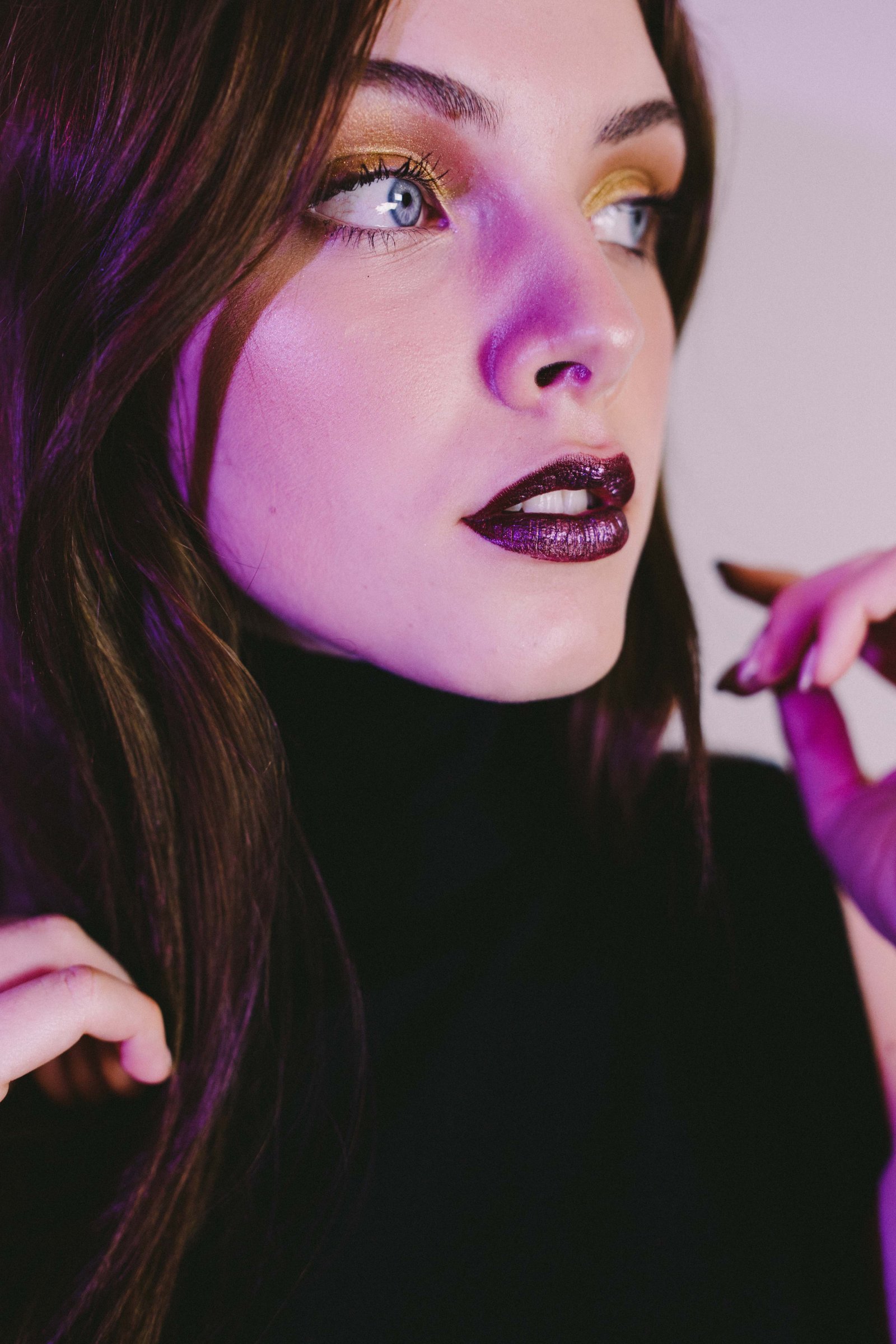 ________
Ultra Violet Makeup – The Messy Hot Pink
________
But it is not only about wine, burgundy or plum: Hot Pink says "messy, but playing it cool anyway". Playfully. Effortlessly.
As we smudge in the brightest shade of pink, make it wet and glittery and so, so noticeable, we still care for the details: so the lids are washed with golden and copper-ish glitter. The lashes are pitch black, almost aiming to a full Vantablack, to add definition and depth.
And, as they say, we'll stop wearing black lashes when they'll make a darker color.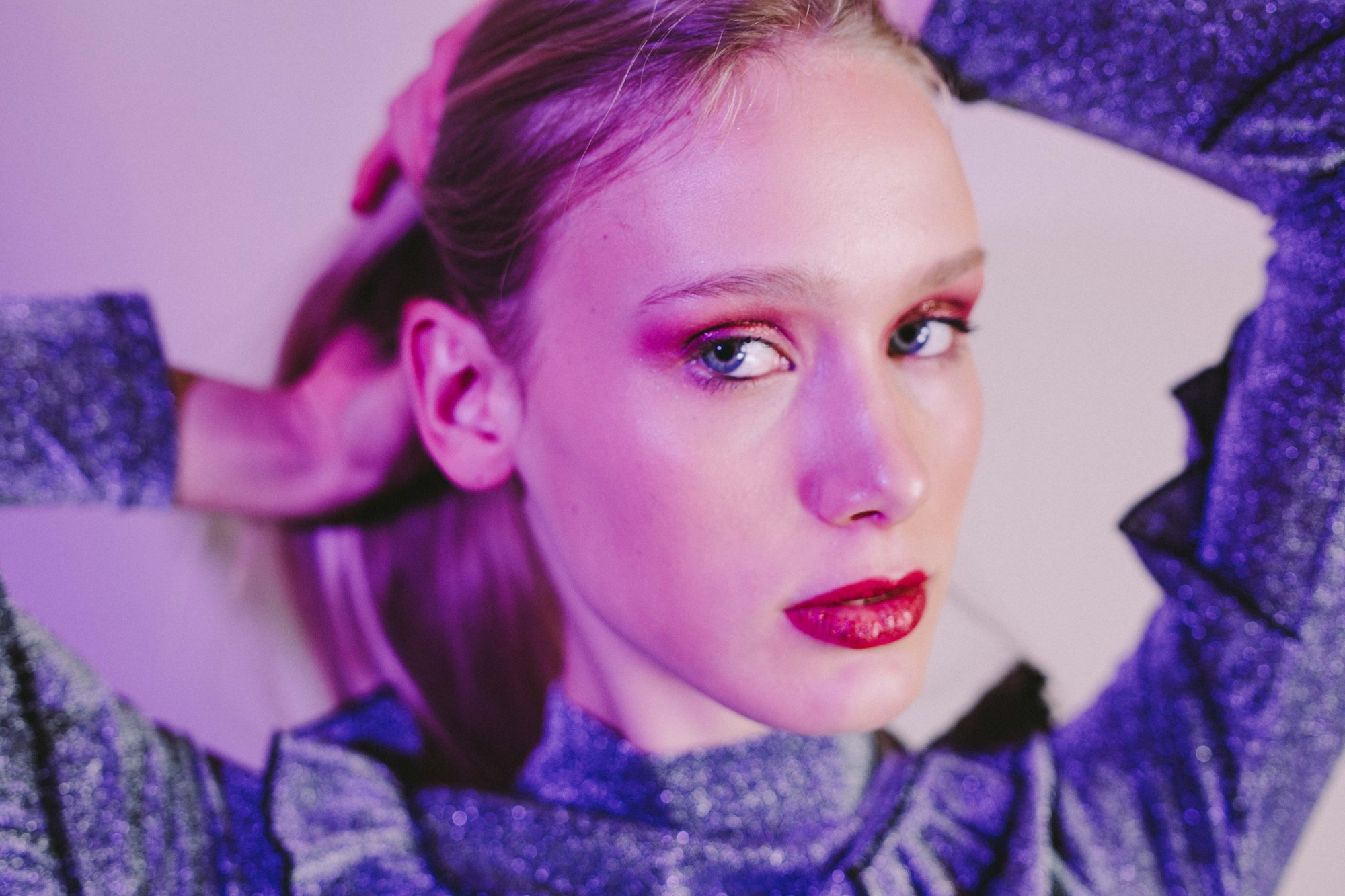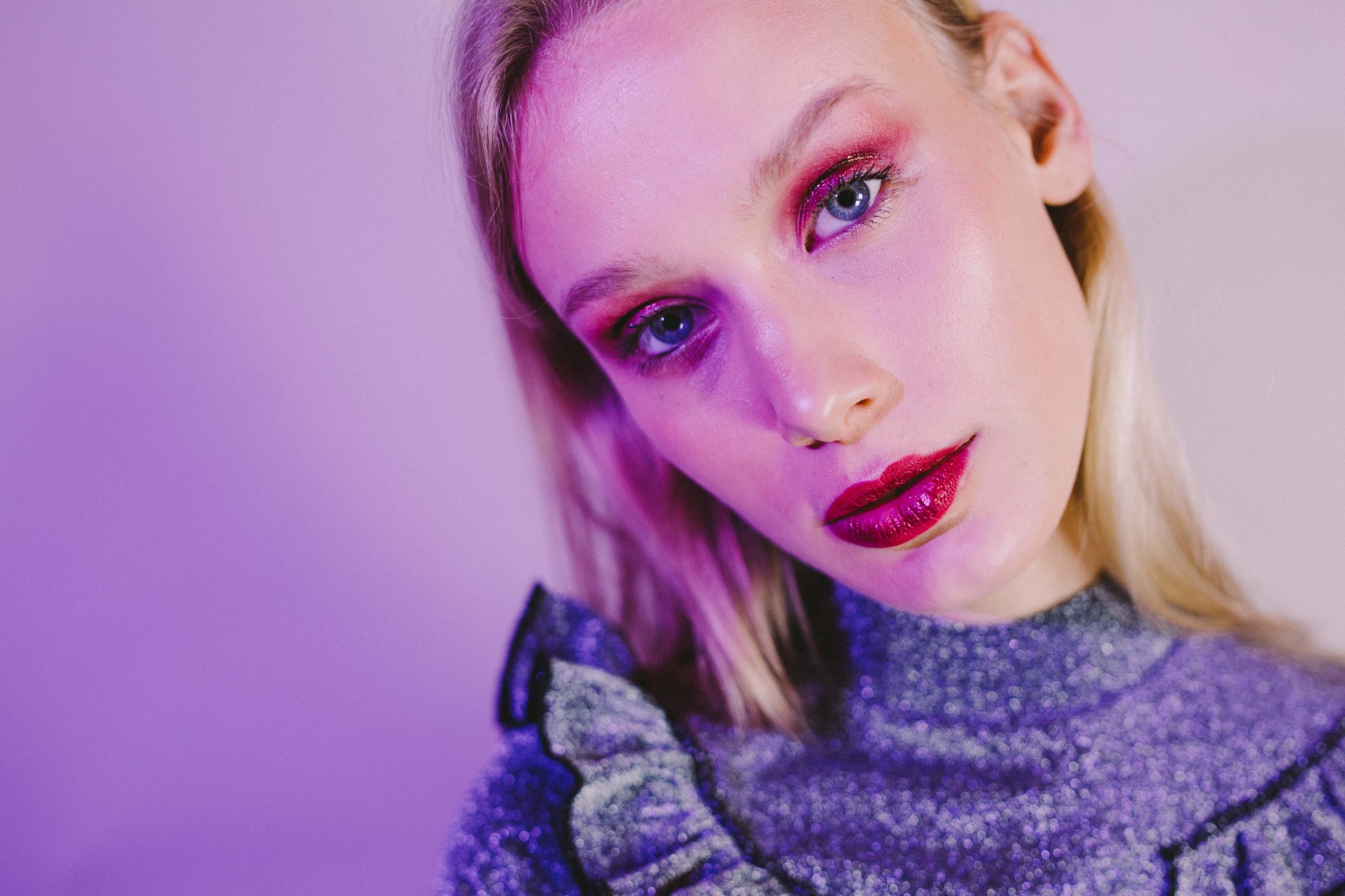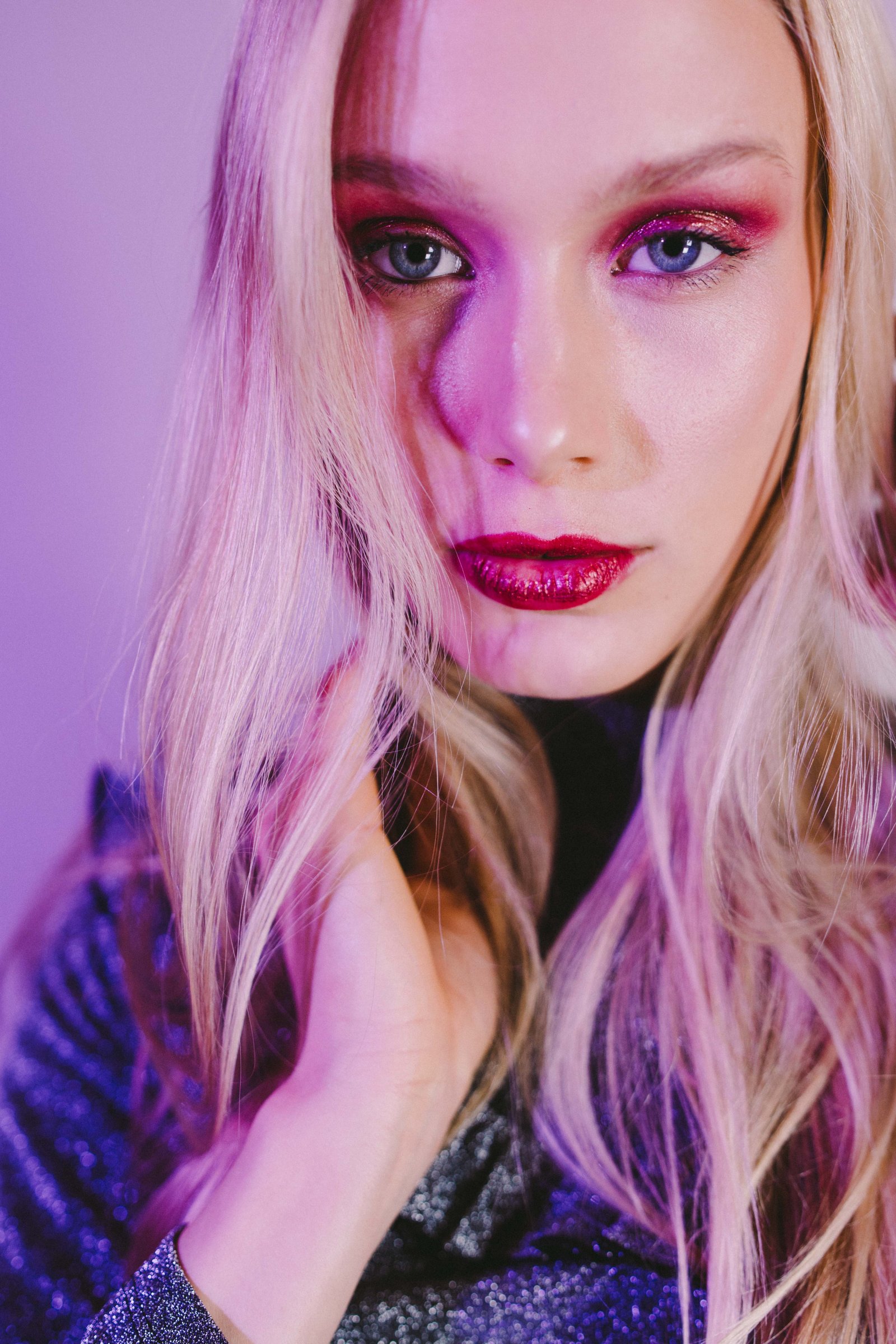 Ultra Violet is breaking out of a cage; it opens up a universe of playing with colors, creating with cold shades and warm tones.
It's so exciting: so many looks and ways of being and feeling ourselves – expressing our voice with a splash of color on our lips, cheeks and eyes, either we feel grunge, rock and roll, playfully pink.
And, when we think about it, we can't but feel a bit more free than we were yesterday; as if we're kind of breathing 2018 for the first time.
After all, there are so many ways to wear the future.