A famous quote says: "The wait of pleasure is the pleasure itself," which could also be interpreted as "The wait of Christmas is Christmas itself!"
So don't be shy with the celebrations and set free your Christmas spirit from the very first day of December, according to the advent calendar, or start now, there is no real timetable if you really want to feel the spirit of the Holidays! We usually count the days that separate us from Christmas Eve marking the calendar, eating a chocolate per day, but if you are in for a change, from this year you may think of adopting an advent calendar based on your favorite TV series, and not only!
What better way to wait for the Christmas Day than celebrating it with our TV Series' heroes? From sitcoms to dramas, from the historical series to cartoons, what is certain is that the expectation of the holidays has never been this exciting thanks to a "serial" countdown.
Here is the advent calendar of TV series (warning: It is not a ranking, but a simple list of suggestions), designed to satisfy everyone's tastes and to make you rediscover the magic of Christmas, the most amazing period of the year, by being surrounded by those you love! Happy holidays, so, or better… Happy Marathon, because you know: a TV series a day keeps the sadness of "Isn't Christmas already?" Away 😉
______
"How I Met Your Mother" ­– Season 2, Episode 11 – "How Lily Stole Christmas"
______
Ted: [On Marshall's answering machine] "Hey, Marshall. Still moping on the couch about Lily? Forget about her. You need to get over that Grinch."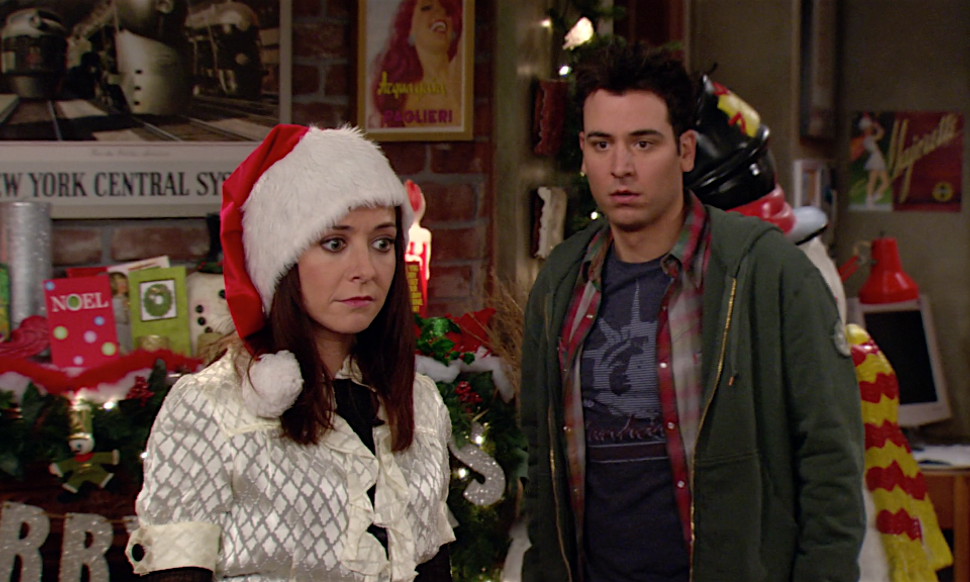 ______
"Downton Abbey" – Season 2, Episode 9 – "Christmas At Downton Abbey"
______
Sir Richard Carlisle: "But why can't they eat earlier and serve us like they usually do?"
Lady Mary Crawley: "Because it's Christmas Day!"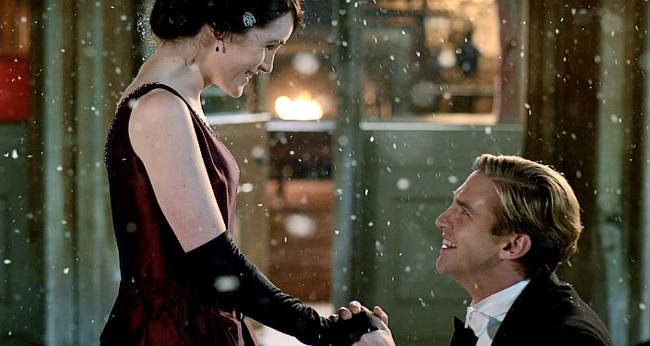 ______
"Gilmore Girls" – Season 5, Episode 11 – "Women Of Questionable Morals"
______
Luke Danes: "Should I bother to ask how your day's going?"
Lorelai: "Oh, terrific! My shoe's an icicle, the Inn's driveway is snowed in and we lost the Goldfarbs."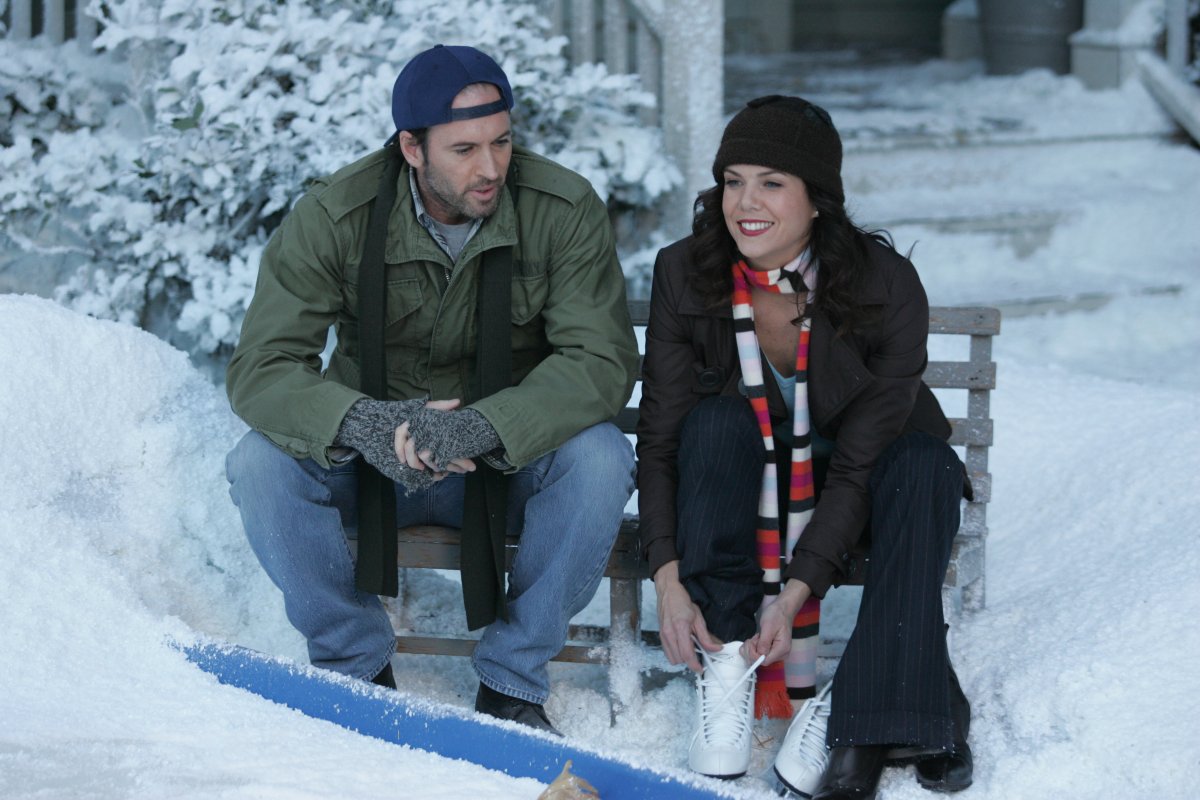 ______
"The Office" – Season 2, Episode 10 – "Christmas Party"
______
Michael Scott: "Christmas is awesome. First of all, you got to spend time with people you love. Secondly, you can get drunk and no one can say anything. Third, you give presents. What's better than giving presents? And fourth, getting presents. So four things. Not bad for one day. It's really the greatest day of all time."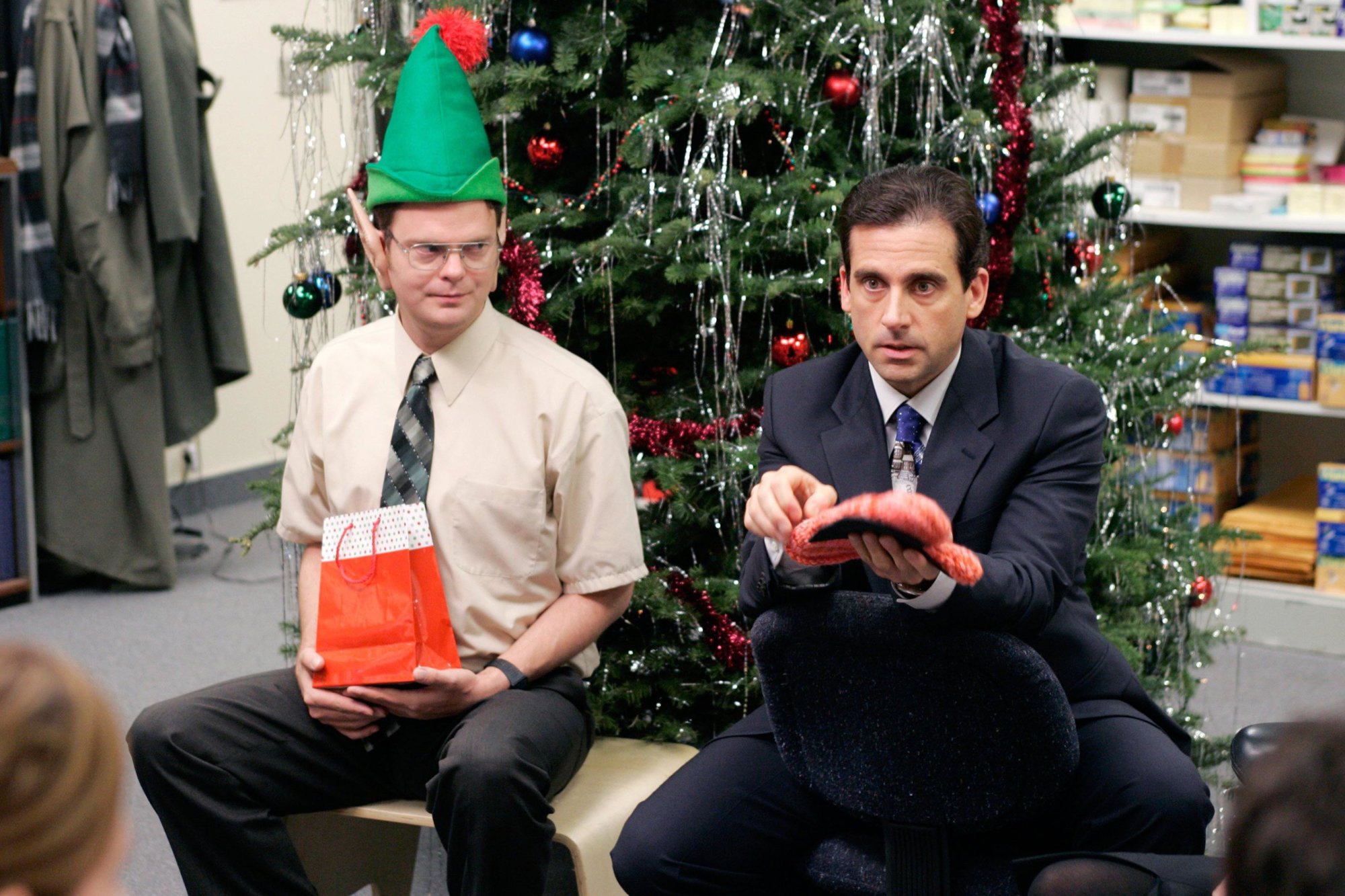 ______
"Bojack Horseman" – "Christmas Special: Sabrina's Christmas Wish"
______
Todd Chavez: "You have to watch cheesy old holiday specials on Christmas; it's tradition."
BoJack Horseman: "Why? They're never any good."
Todd Chavez: "Things don't become traditions because they're good, BoJack, they become good because they're traditions."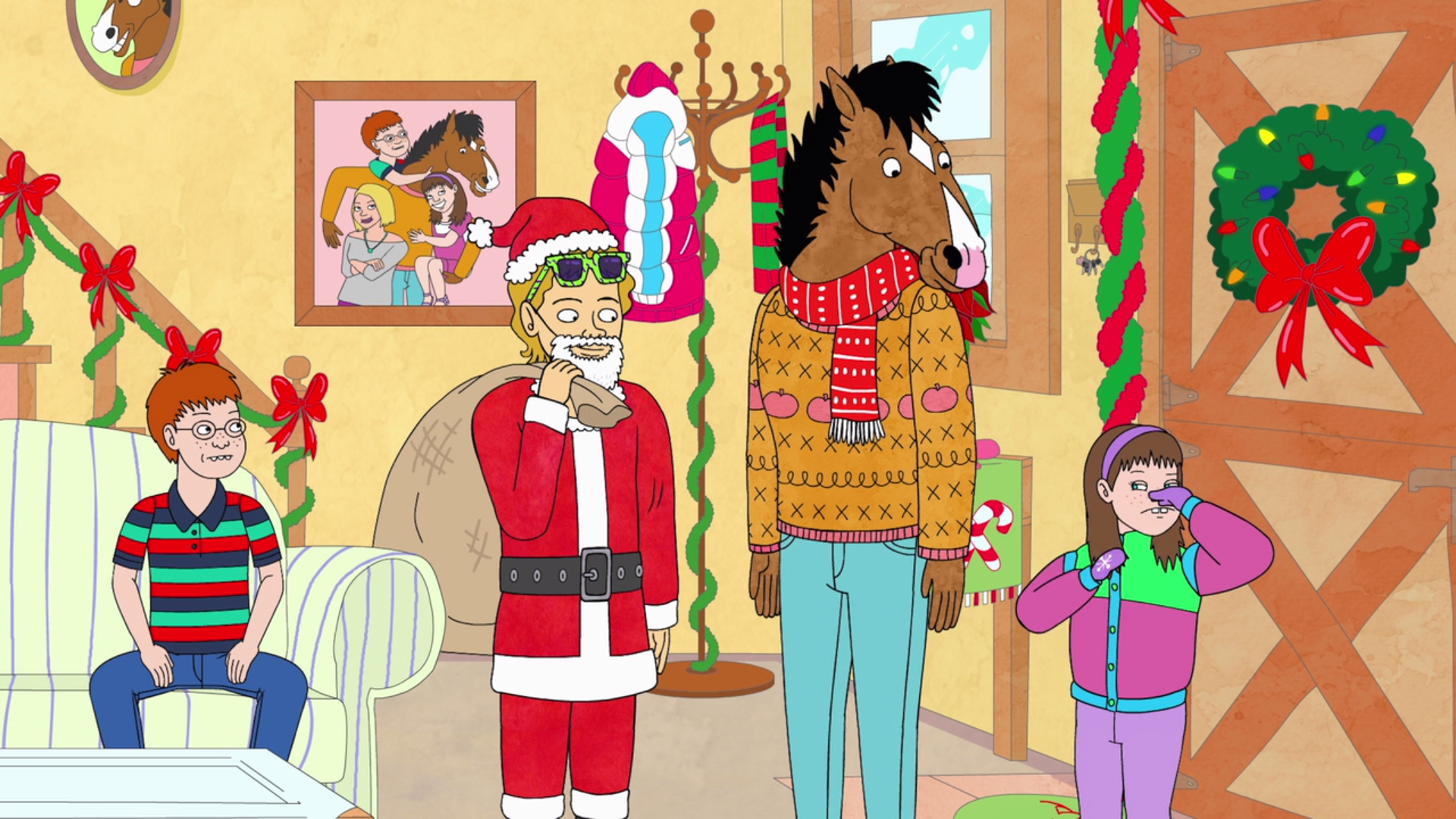 ______
"The O.C." – Season 1, Episode 13 – "The Best Chrismukkah Ever"
______
Seth to Ryan: "So what's it gonna be huh? Your menorah or your candy cane? Hmm? Christmas or Hanukkah? Ah! Don't worry about it buddy, because in this house, you don't have to choose. Let me introduce you to a little something I'd like to call…Chrismukkah."
______
"Black Mirror" – "White Christmas"
______
Matt: "I know we didn't have decorations last year, but, uh, couldn't find them last year. We were only supposed to have stored essentials here. I think it's adorable someone thinks tinsel is… essential."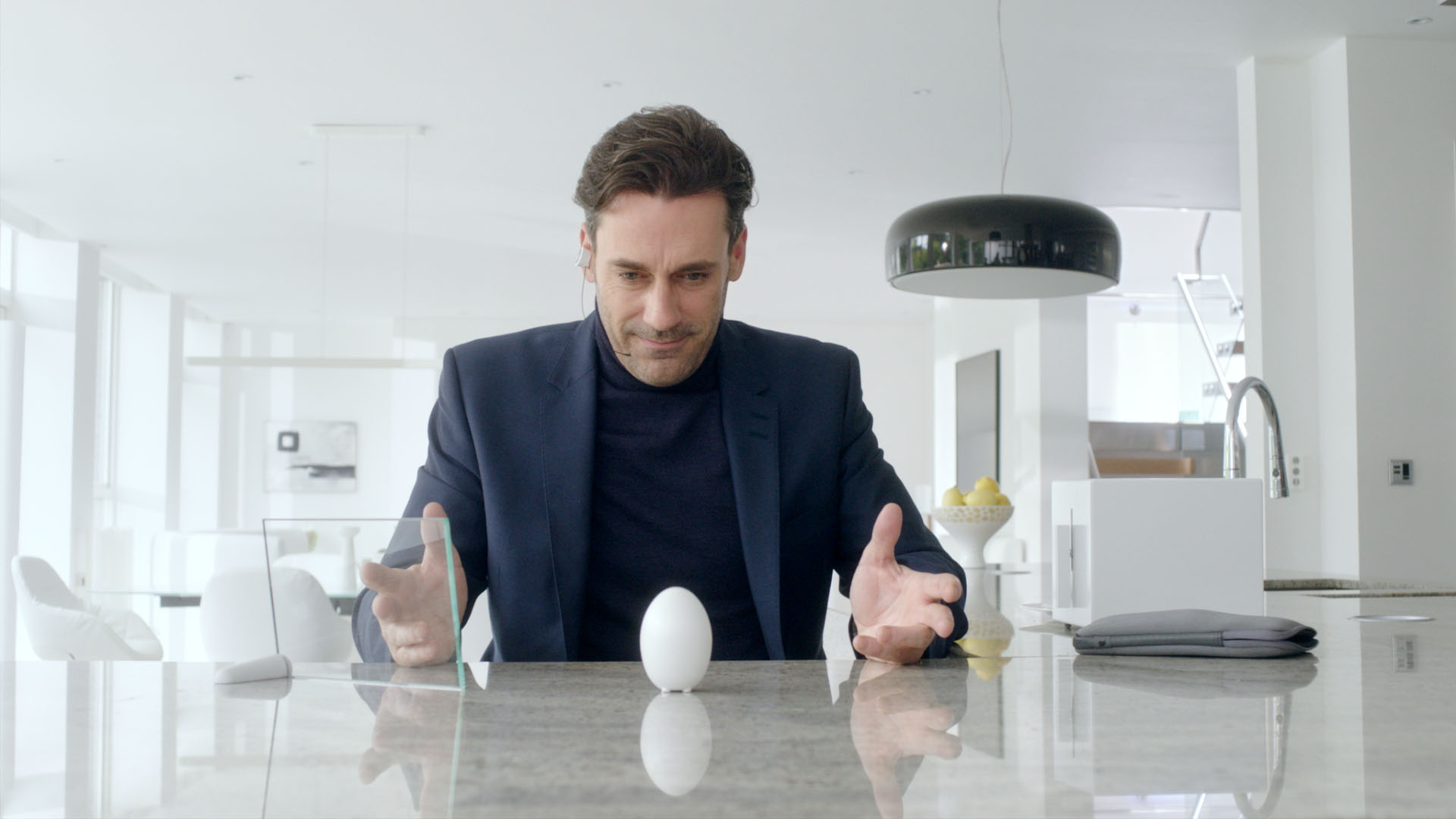 ______
"Lost" – Season 4, Episode 5 – "The Constant"
______
Desmond Hume: "I won't call… for eight years. December 24, 2004. Christmas Eve. I promise. Please, Pen."
Penny Widmore: "If I give you the number, will you leave?"
Desmond Hume: "Aye."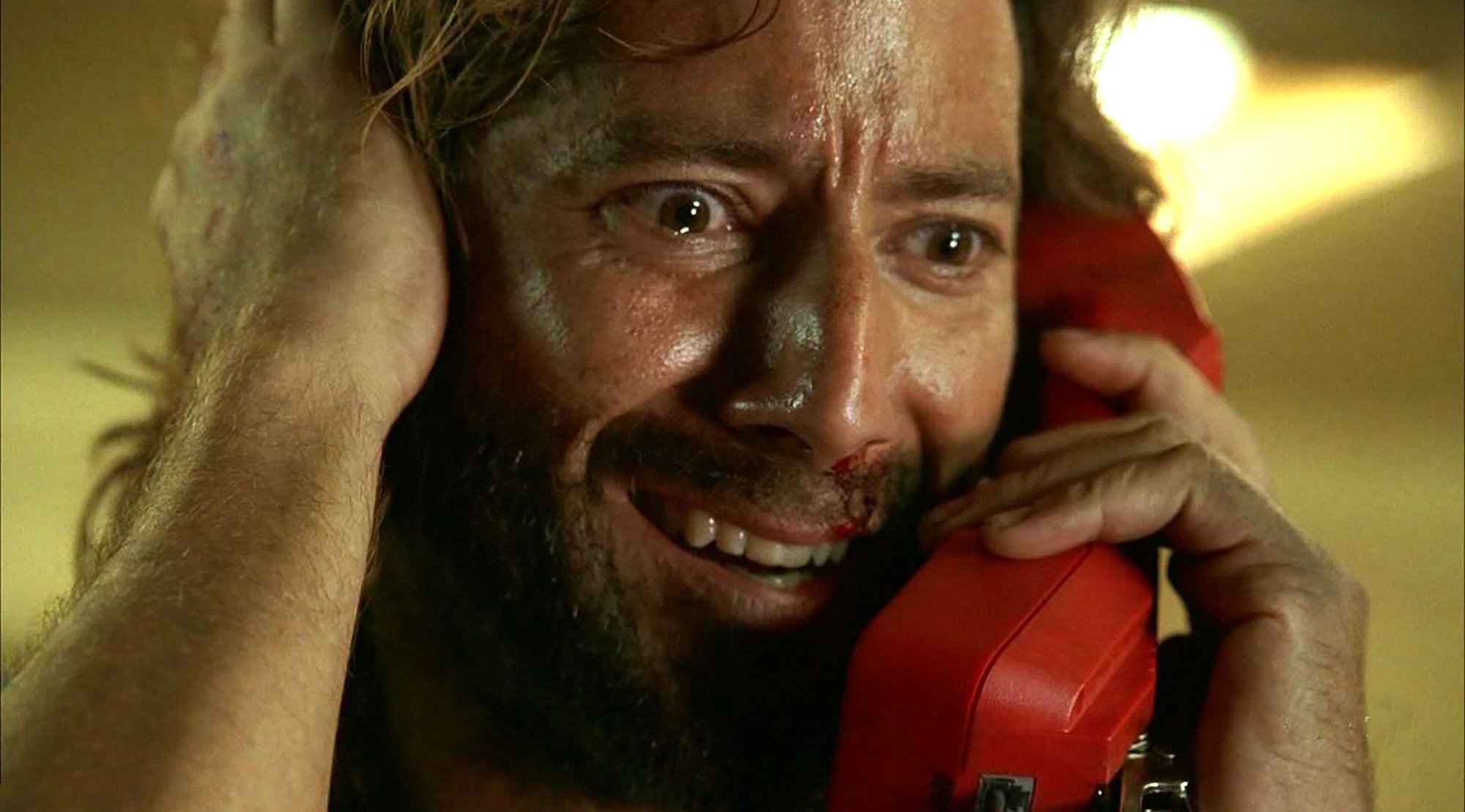 ______
"Doctor Who" – "Christmas Carol"
______
The Doctor: [after rolling out of a fireplace] "Ah. Yes. Blimey. Sorry. Christmas Eve on a rooftop, saw a chimney, my whole brain just went: 'What the hell!'"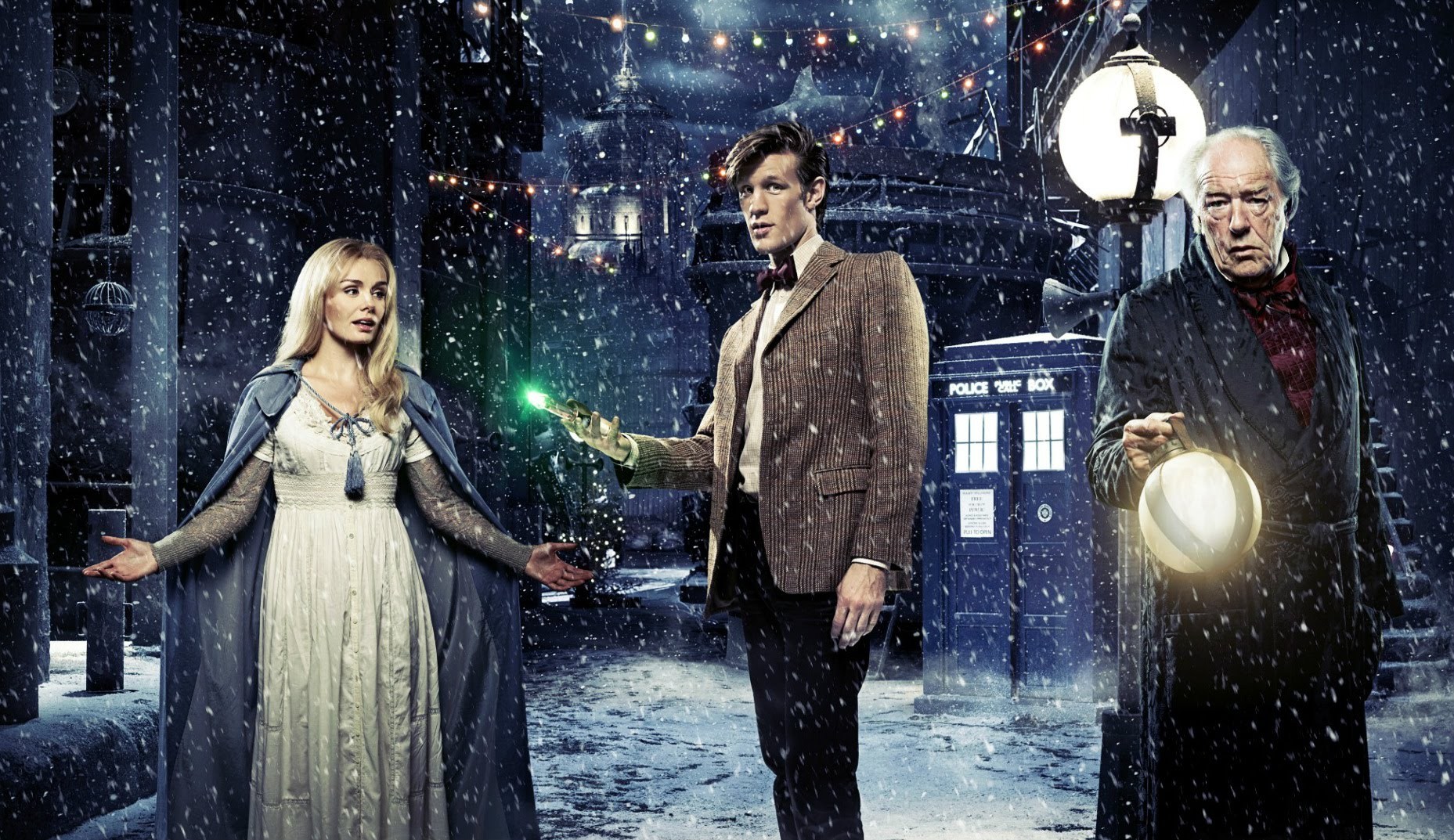 ______
"Friends" – Season 7, Episode 10 – "The One With The Holiday Armadillo"
______
Ross: "Sorry, Ben, but Santa has to go now."
Ben: "Why? I want him to stay."
Chandler: "Because… if Santa and the Holiday Armadillo stay in the same room for too long… the universe will… implode…"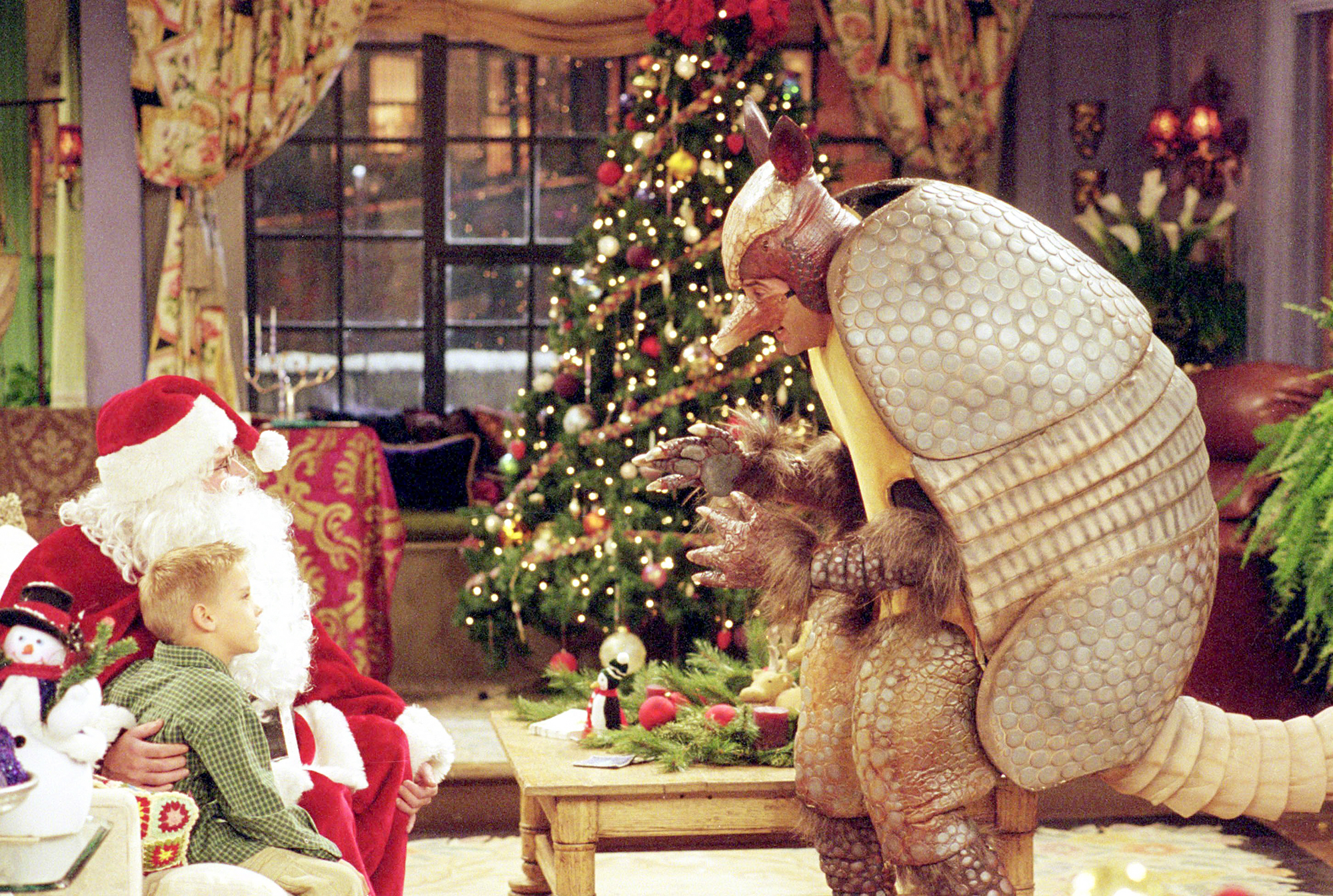 ______
"Sherlock" – "The Abominable Bride"
______
Sherlock Holmes: "You may, however, rest assured there are no ghosts in this world… save those we make for ourselves."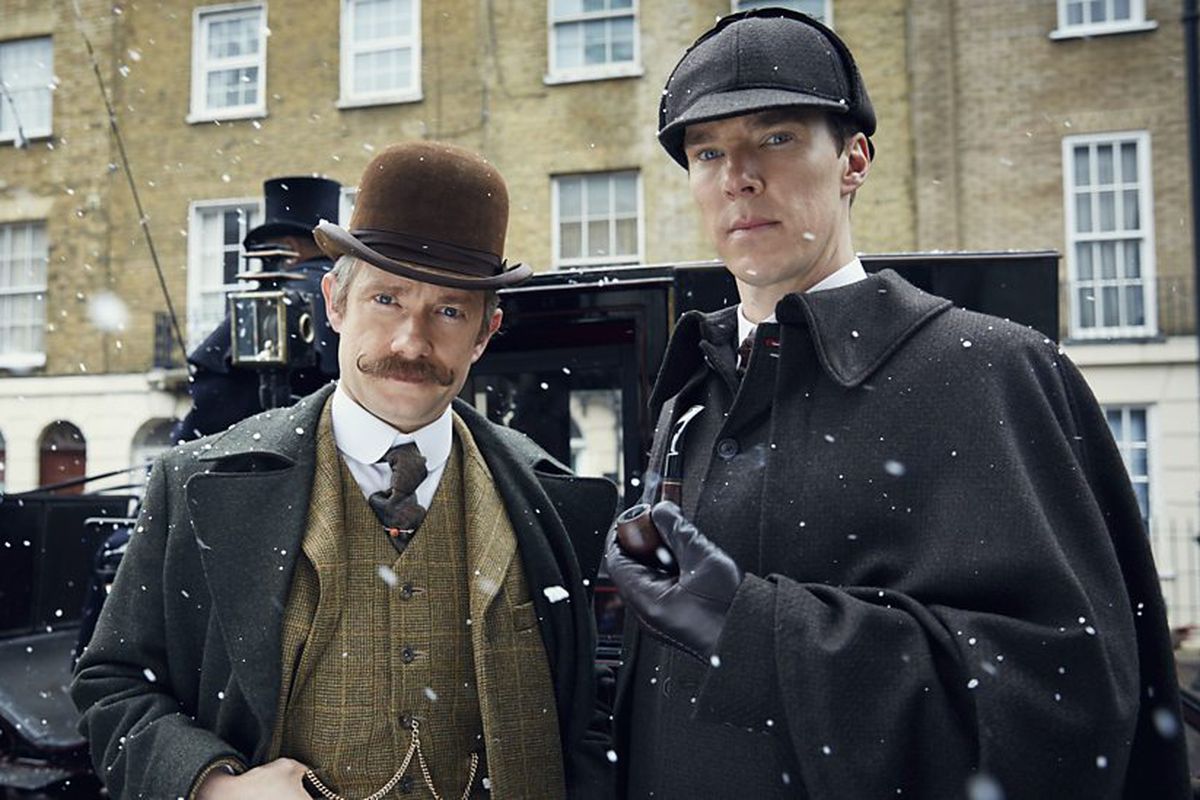 ______
"The Fresh Prince Of Bel-Air" – Season 4, Episode 13 – "'Twas The Night Before Christening"
______
Carlton: "Geoffrey, I need my Santa suit pressed. We can't have Nicky thinking Kris Kringle doesn't keep a sharp crease."
Will: "Oh, but it's all right for him to think Santa's only three feet tall."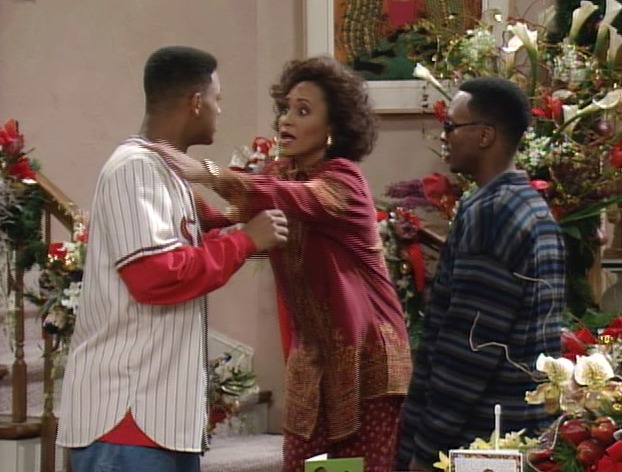 ______
"Glee" – Season 2, Episode 10 – "A Very Glee Christmas"
______
Brittany S. Pierce: "Last year, I left my stocking up over Christmas vacation, and an entire family of mice started living in it. Their Christmas gift to each other was rabies."
Artie Abrams: "I told my parents that I only want one thing for Christmas this year: stop friend requesting me on Facebook."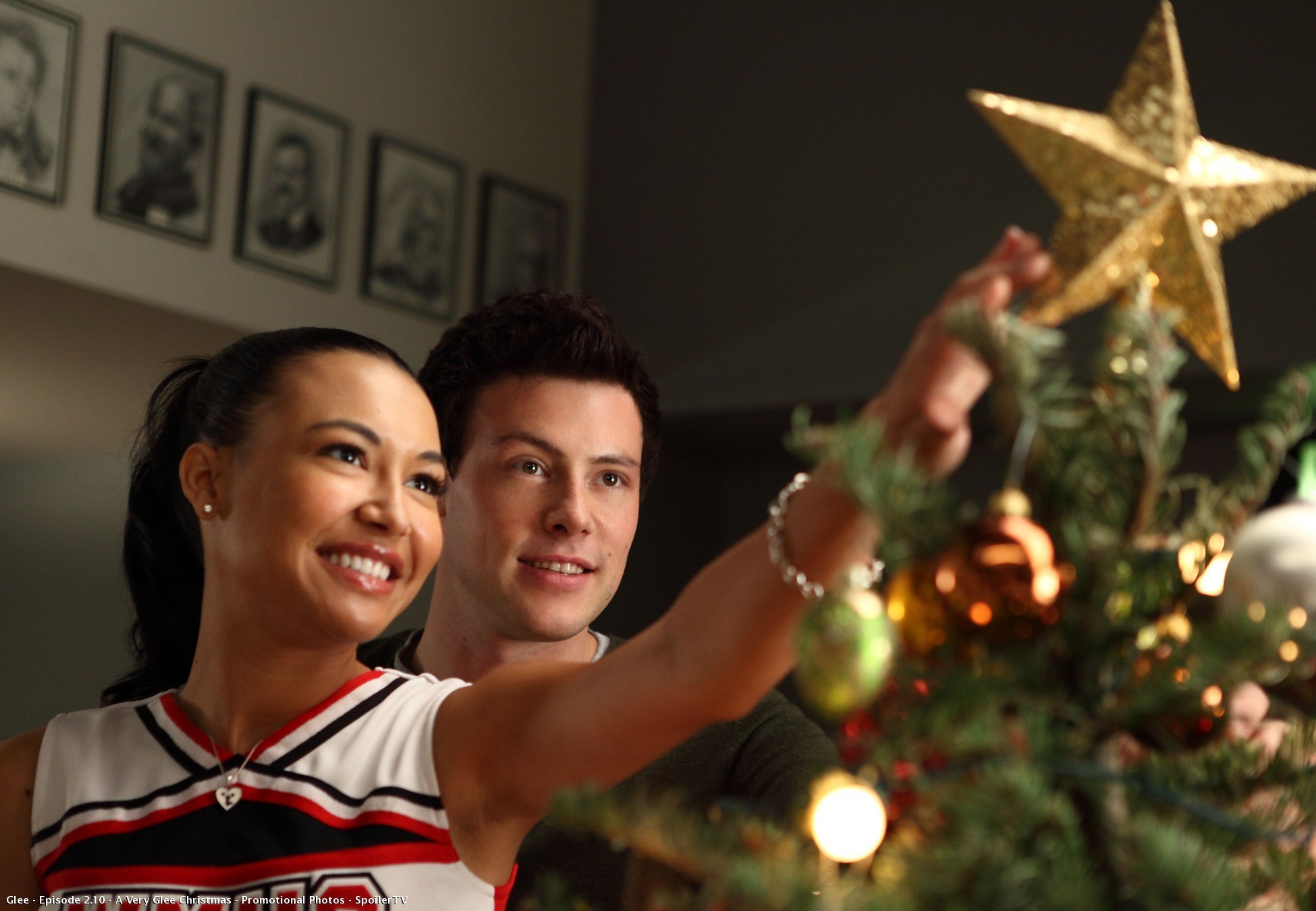 ______
"Mr. Bean" – Season 1, Episode 7 – "Merry Christmas Mr. Bean"
______
Mr. Bean: [to himself] "Merry Christmas, Mr. Bean."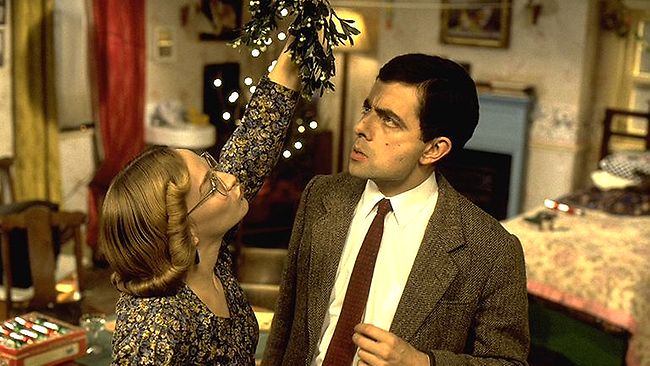 ______
"The Crown" – Season 1, Episode 7 – "Wolferton Splash"
______
Christmas Carol: "In the bleak midwinter Frosty wind made moan In the bleak midwinter, long ago Merry Christmas. archangels May have gathered there Come on. Cherubim and seraphim Thronged the air But his mother only In her maiden bliss Worshipped the beloved With a kiss."
______
"Gossip Girl" – Season 1, Episode 11 – "Roman Holiday"
______
Gossip Girl: "Hey, Upper East Siders! It's Christmas in New York. And along with the season comes the Constance Billard-St. Jude's Bazaar; where the only thing bizarre are the donated items for sale."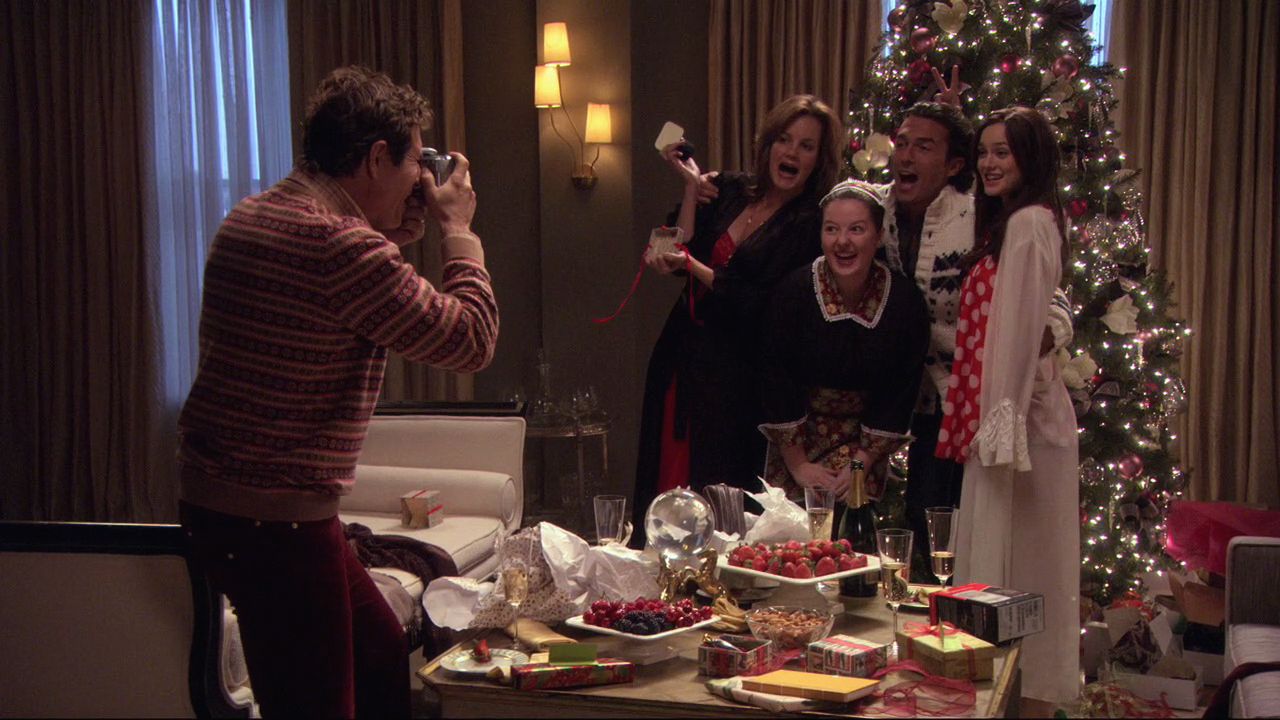 ______
"Modern Family" – Season 1, Episode 10 – "Undeck The Halls"
______
Claire: "We're gonna pass into legend. The parents who canceled Christmas."
Phil: "I thought you'd be happy."
Claire: "They'll write songs about us. They'll make a Christmas special with those ugly little clay pieces."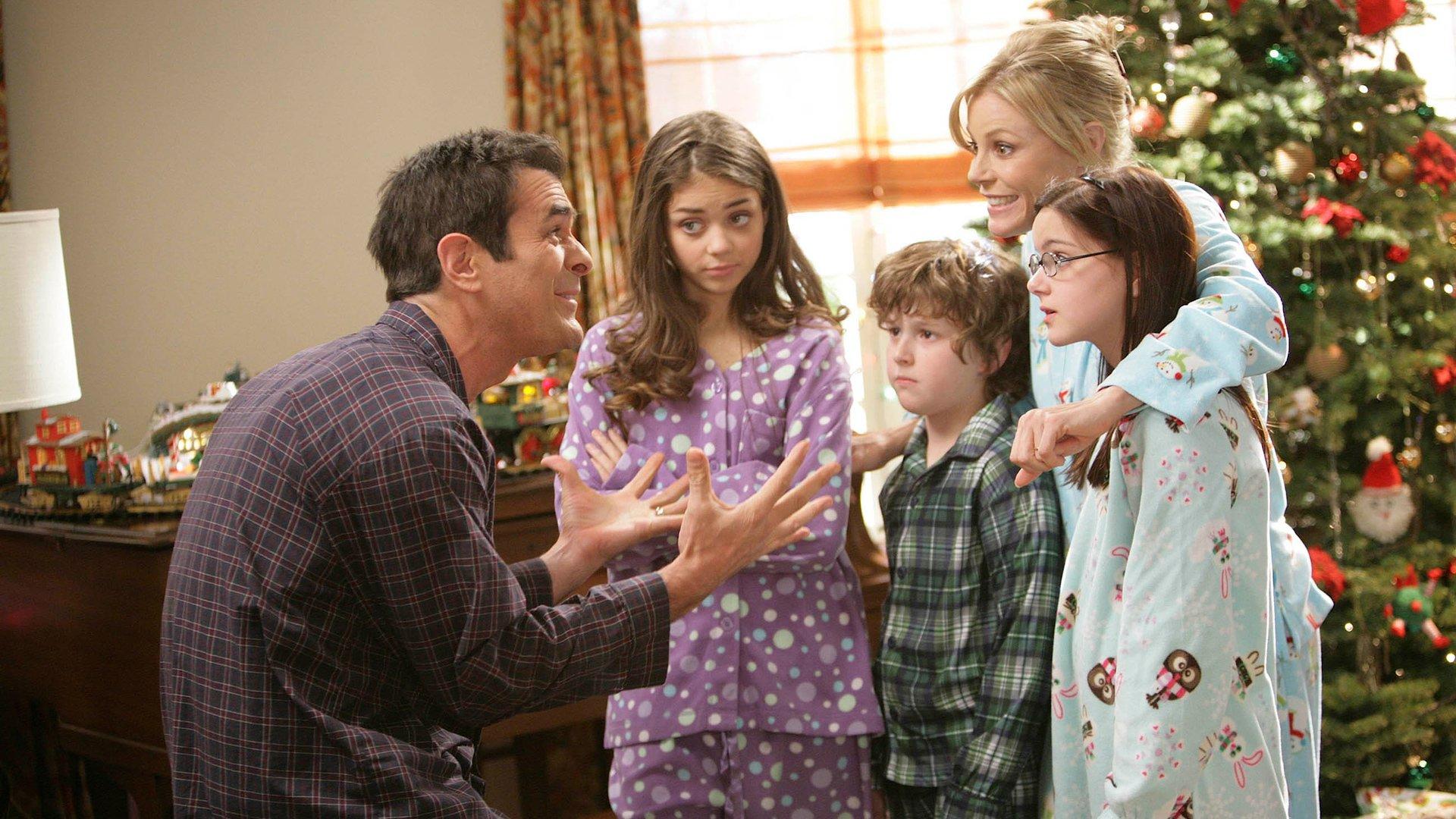 ______
"Ally McBeal" – Season 1, Episode 11 – "Silver Bells"
______
John: [about Santa Claus] "A fat man, trying to squeeze through a narrow chimney, and I taunt him with Oreos and a glass of whole milk."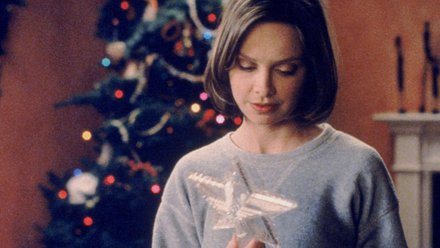 ______
"Black-Ish" – Season 2, Episode 10 – "Stuff"
______
"In my house, Christmas morning has become like a competitive eating contest."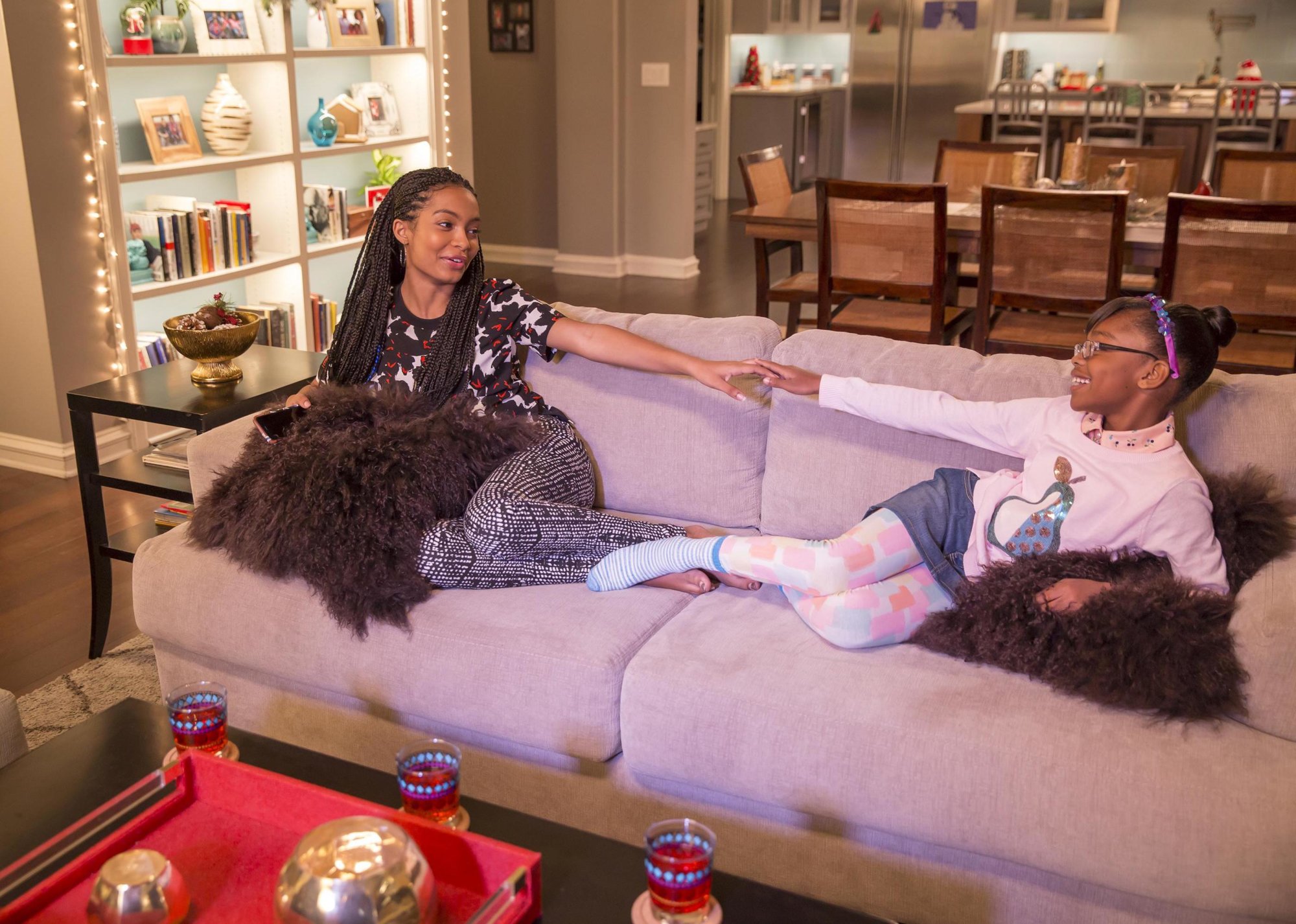 ______
"Unbreakable Kimmy Schmidt" – Season 2, Episode 8 – "Kimmy Goes To A Hotel!"
______
Professor Rick: "Jason just got a callback for 'Hamilton' so we need you to cover his shift."
Titus Andromedon: "Why didn't I get an audition for that? They're just prejudiced because I can't rap or walk quickly in a circle."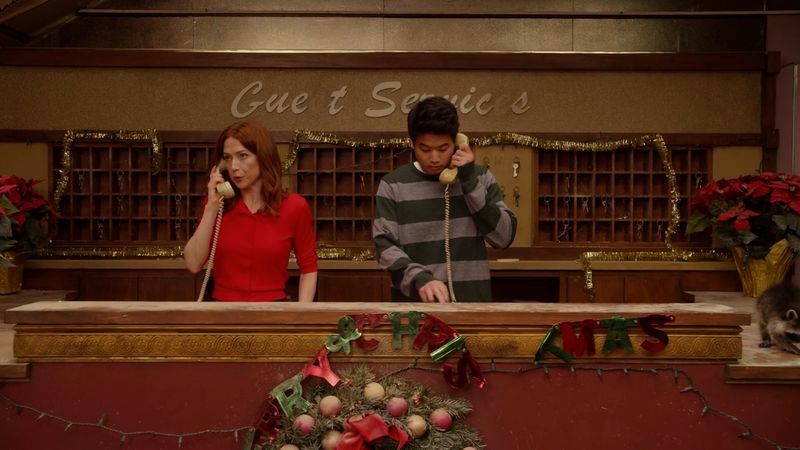 ______
"The Simpson" – Season 23, Episode 9 – "Holidays Of Future Passed"
______
Abe: "I'm Santa? Oh, now, I'll never die."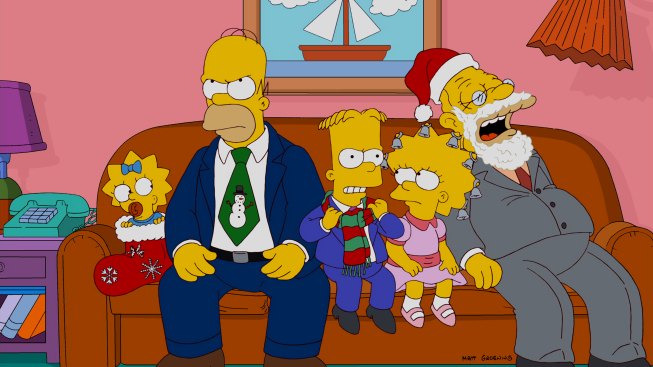 ______
"The Addams Family" – Season 2, Episode 15 – "Christmas With The Addams Family"
______
Wednesday Addams: "Either that's Grandmama or Santa Claus is a woman."
Pugsley Addams: "Either that or Grandmama's a man."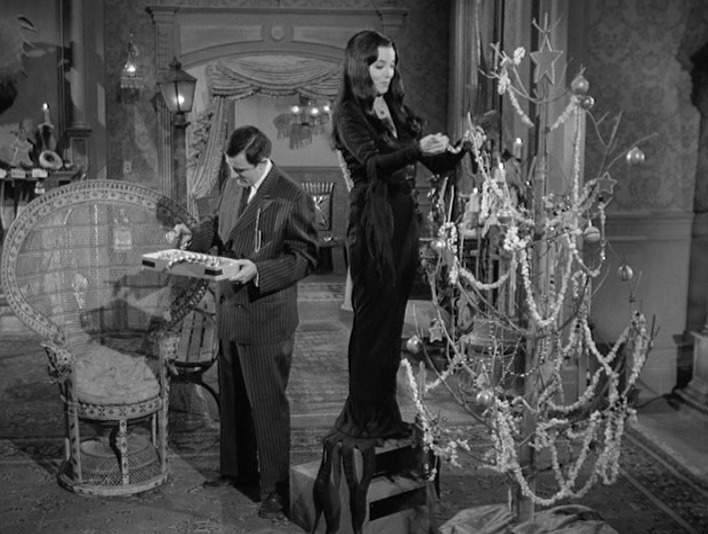 ______
"Buffy the Vampire Slayer" – Season 3, Episode 10 – "Amends"
______
Buffy: "Vampires probably not that big on Christmas, now that I think about it."
Angel: "Not as a rule."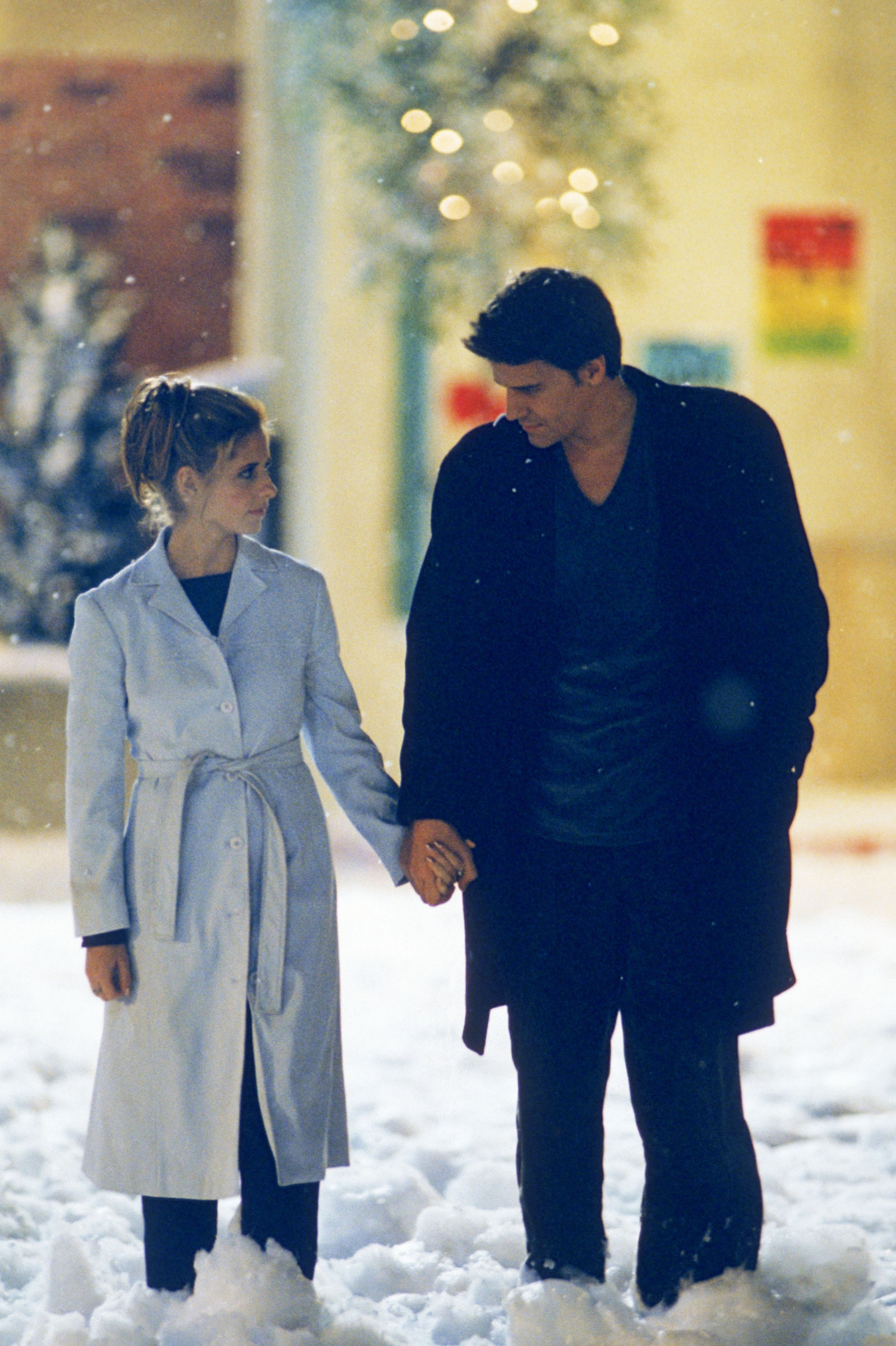 ______
"Mad Men" – Season 4, Episode 2 – "Christmas Comes But Once A Year"
______
Don Draper: "I hate this Christmas."