White, a symbol of purity, light, and beauty.
White is a color that can adapt to everything, from interior design to fashion and, for this reason, it allows the imagination to express its creativity well and to give life to unexpected but, at the same time, flawless looks. It has been the iconic color of brides, at least in Western culture, for a while, it is the perfect choice for summer (especially for the sea, with linen or lace clothes) and it represents that touch of elegance to look for in refined accessories.
Not only it is a synonym for immortality thanks to its ability to adapt itself to the needs and tastes of anyone, but it is also a trend that, according to the season, constantly comes back on the catwalks (and in our wardrobes). An example? In the S/S 2018 fashion shows, white, or even the total white look, was the main protagonist of Simone Rocha, Chanel, and Luisa Beccaria's collections, while in the Resort 2019 Collections it was widely used by brands such as Oscar de la Renta, Zuhair Murad and Alberta Ferretti.
How can you use white in everyday life to make it a fresh and original choice? We thought about different options for different moods, in order to be fashionable and classic at the same time! Be trendy, be unique, be #white.
__________
Total White: Lightness
__________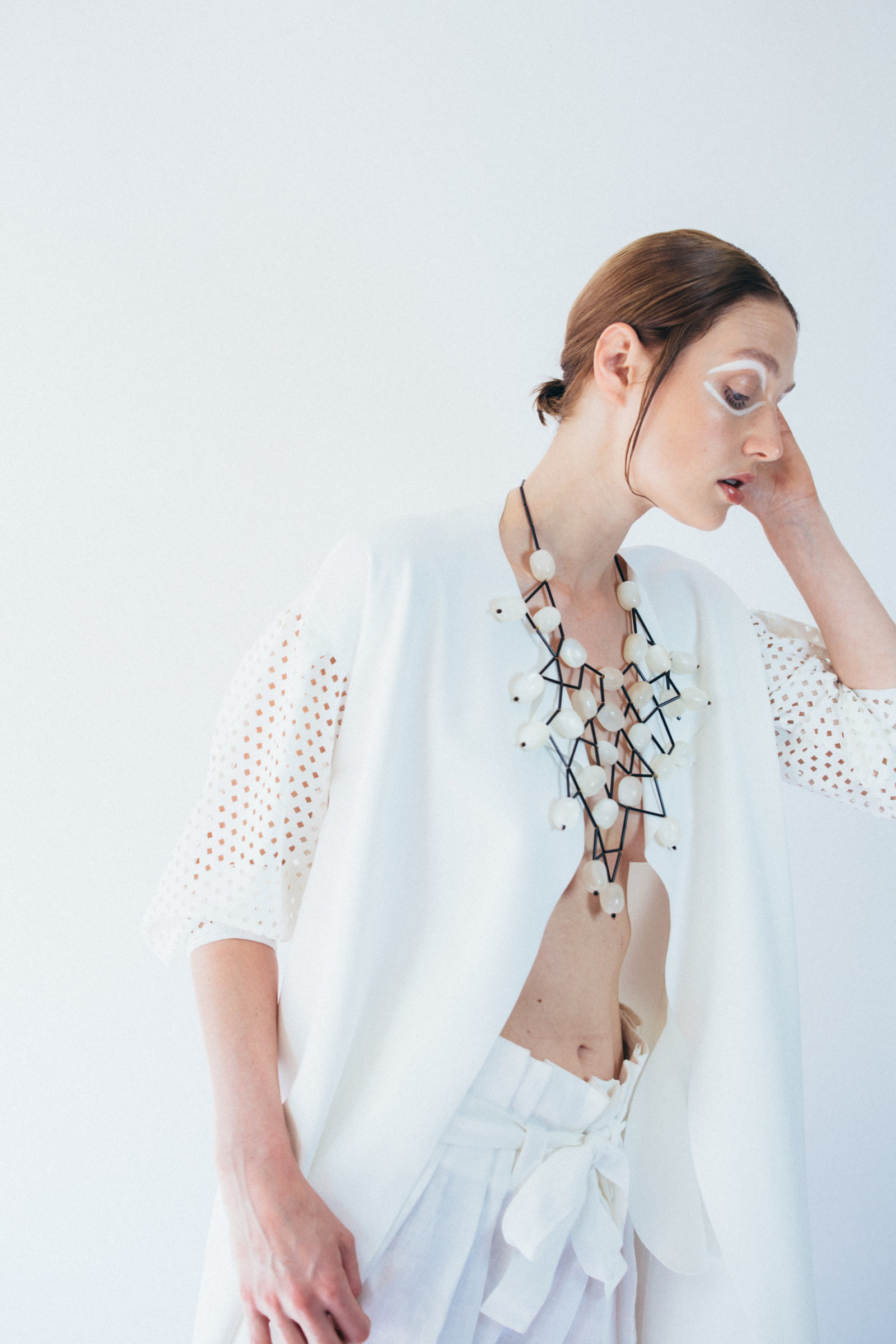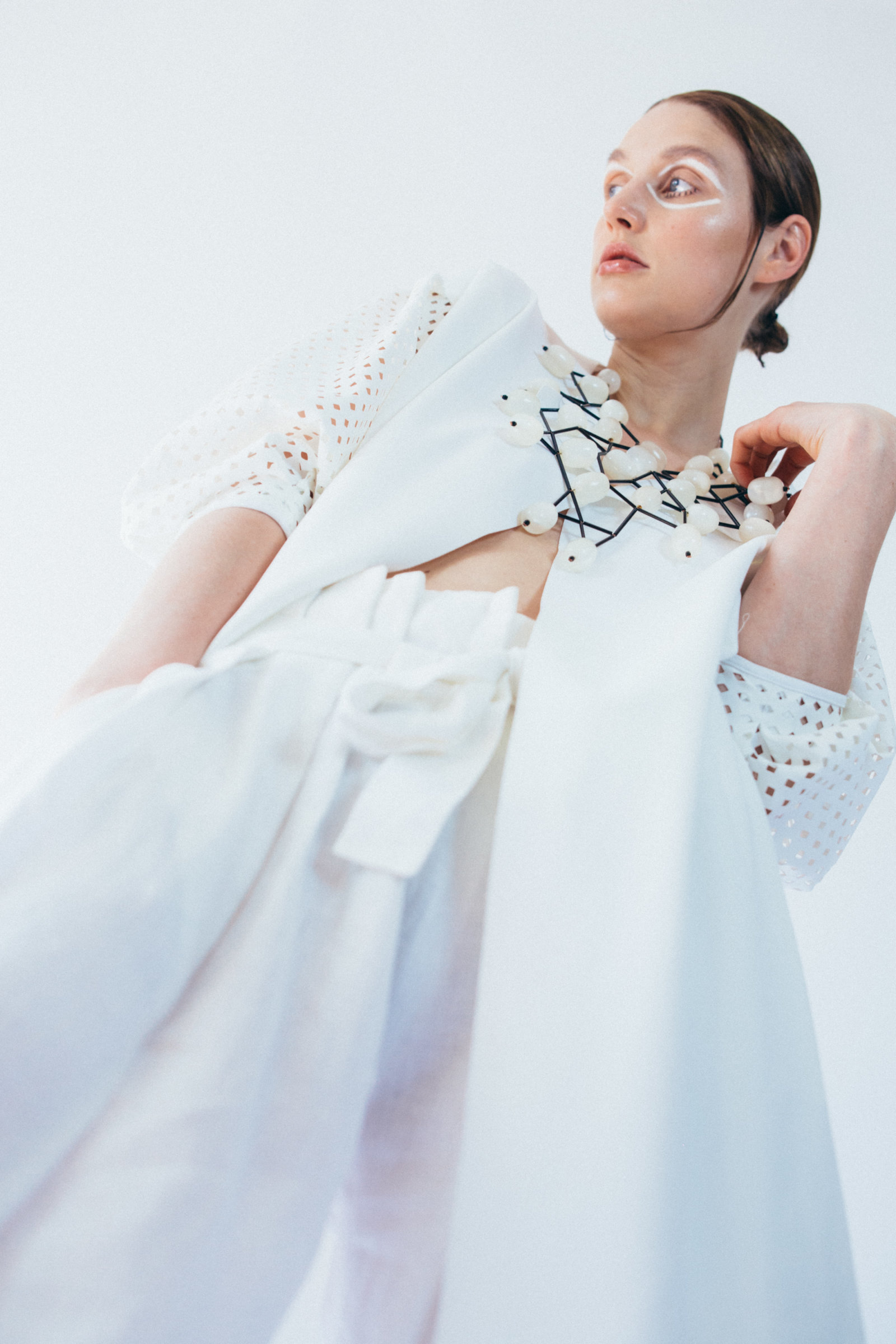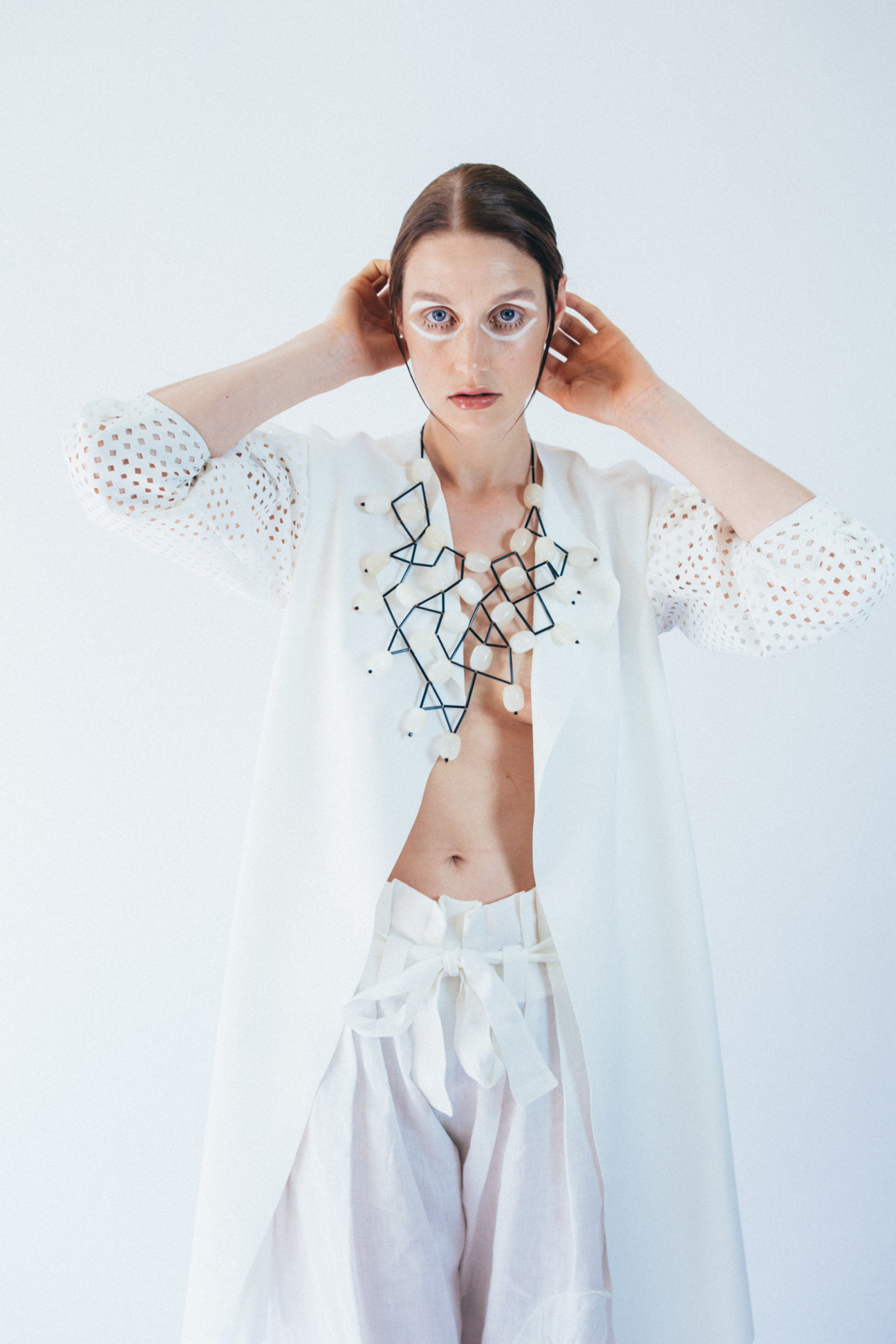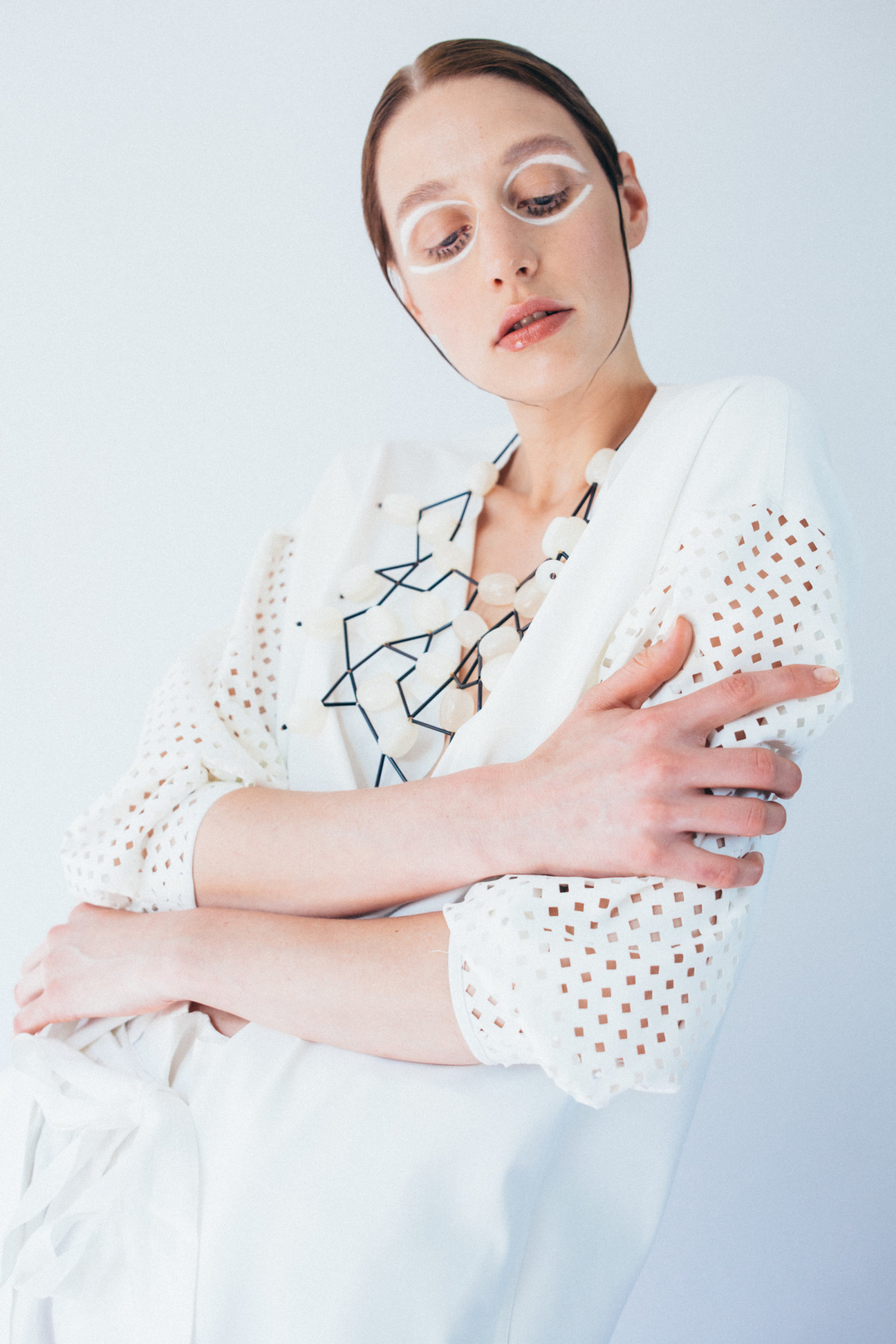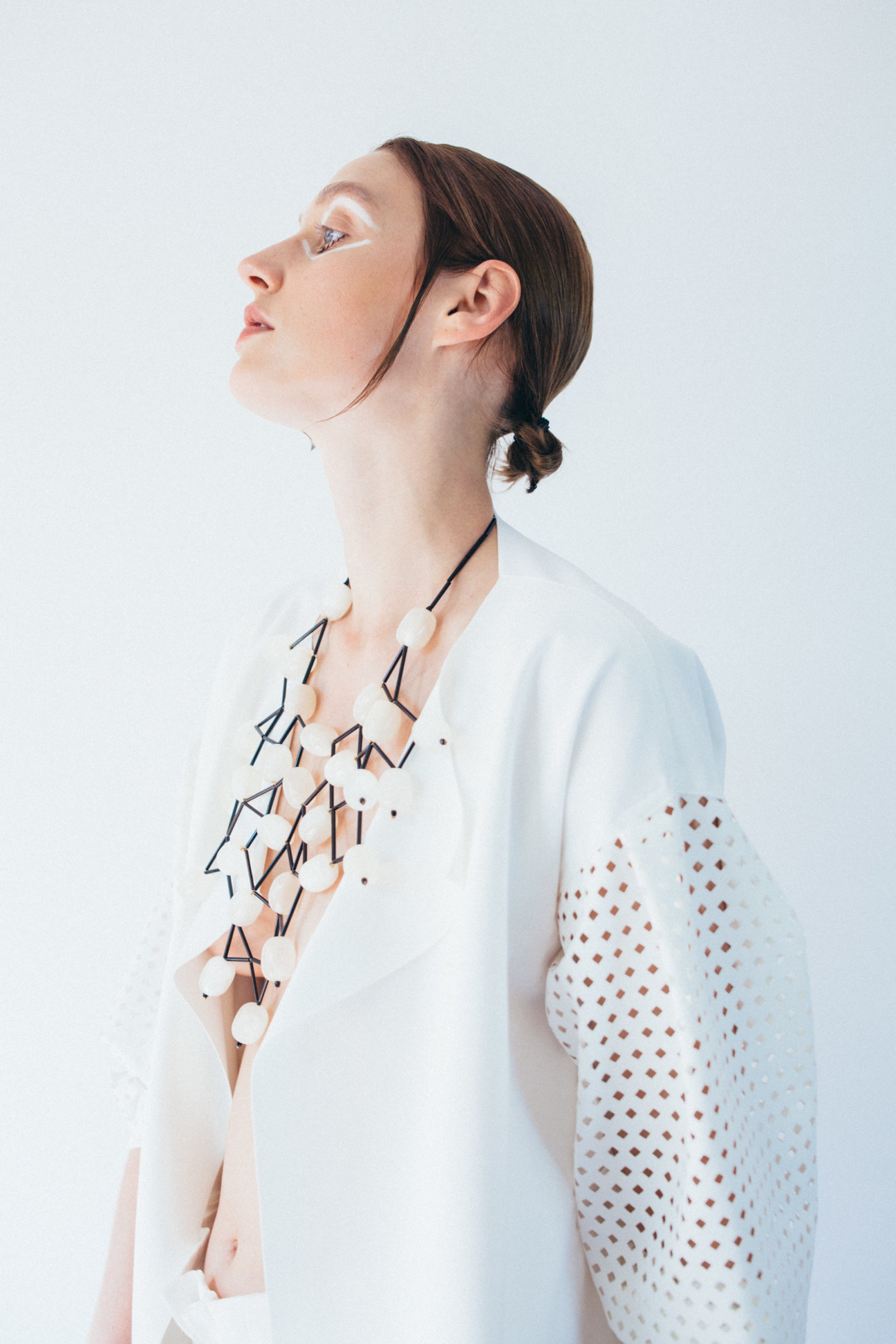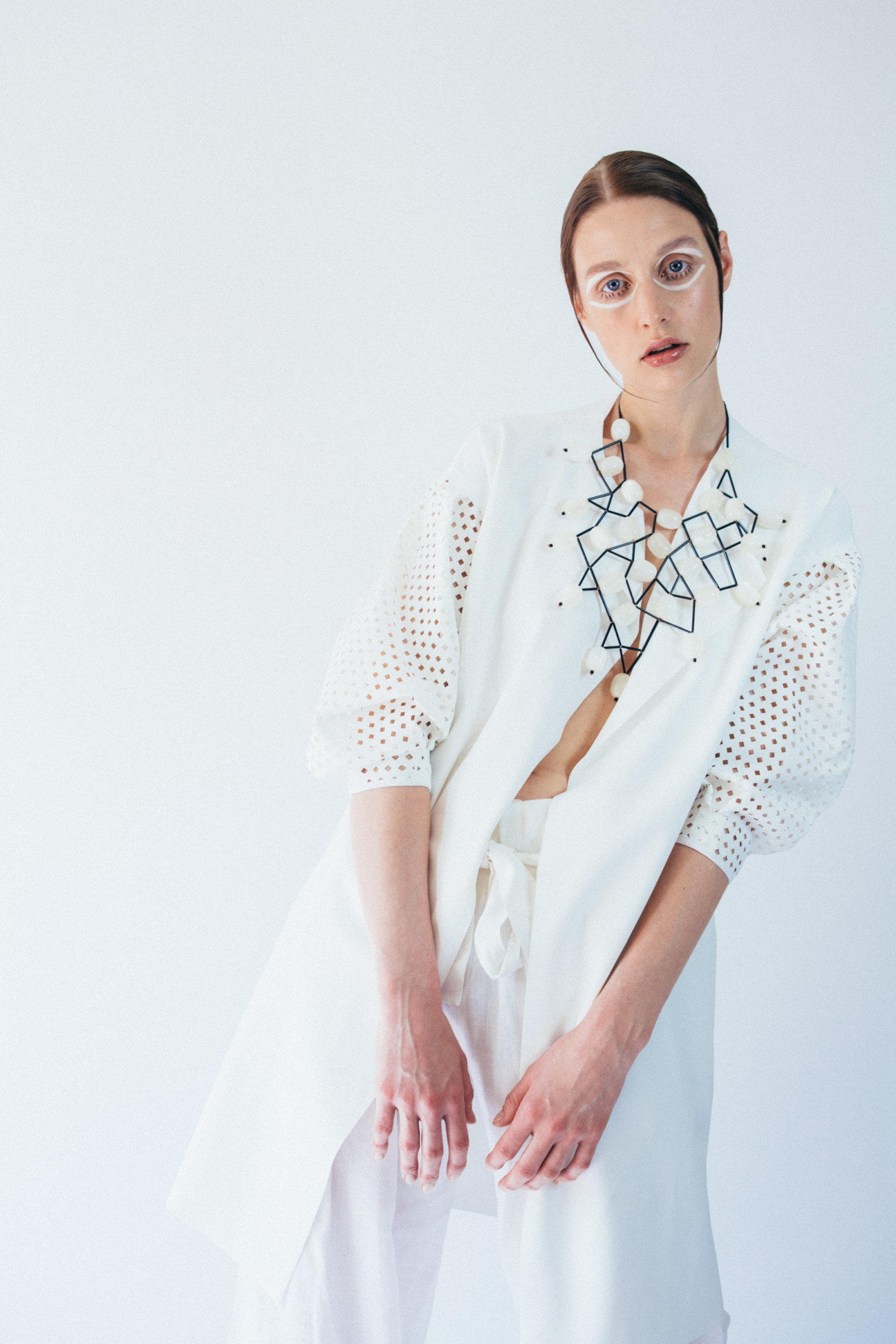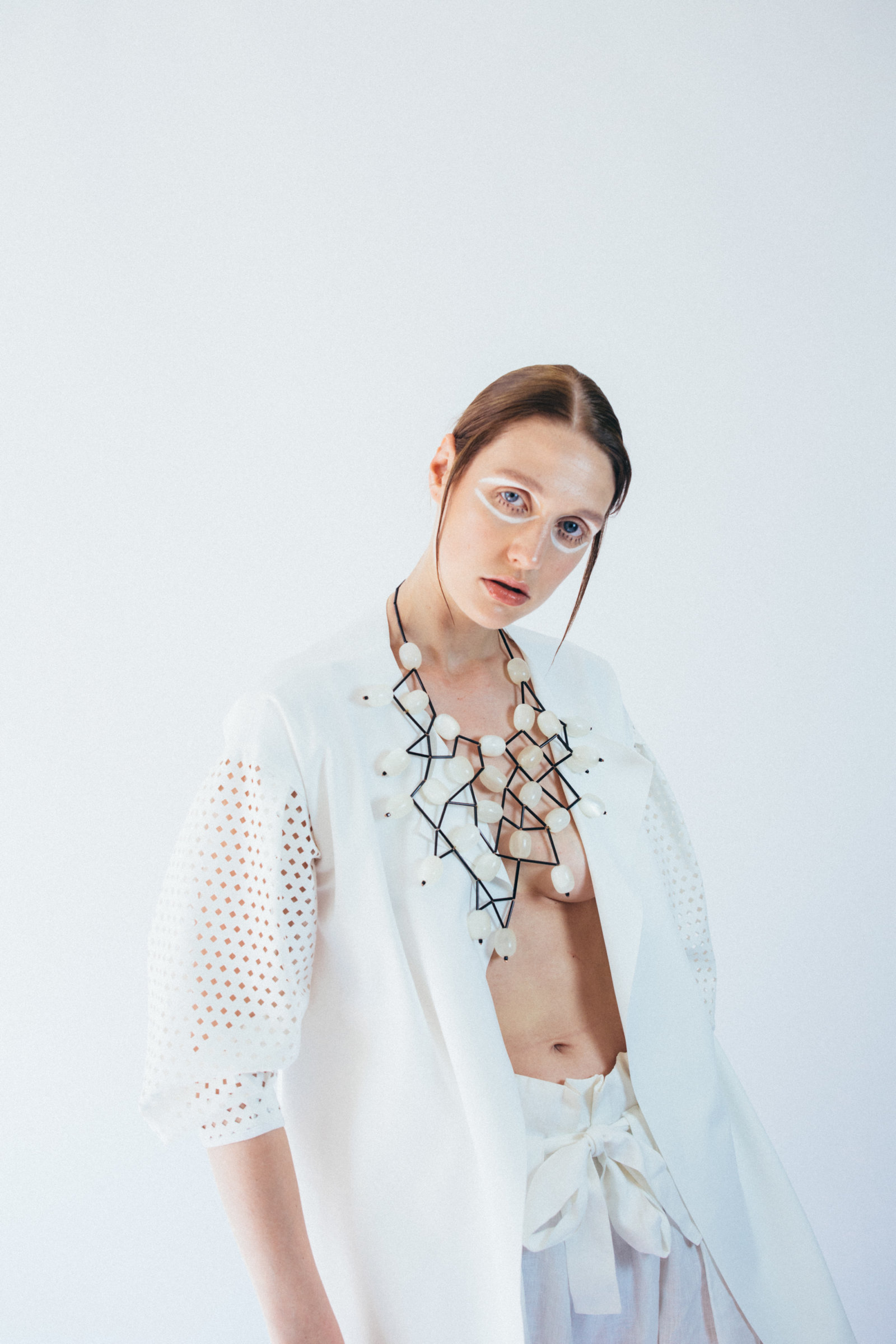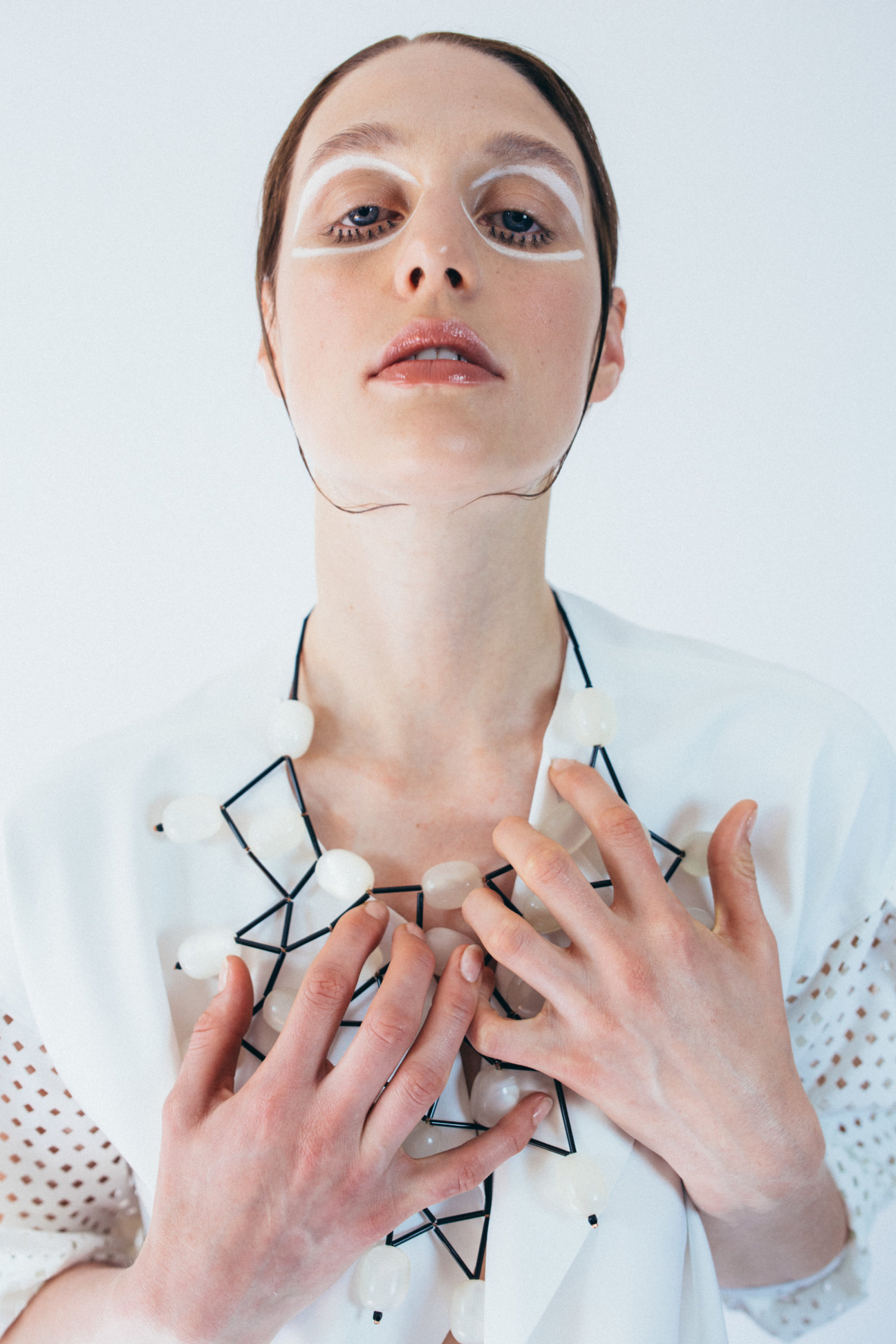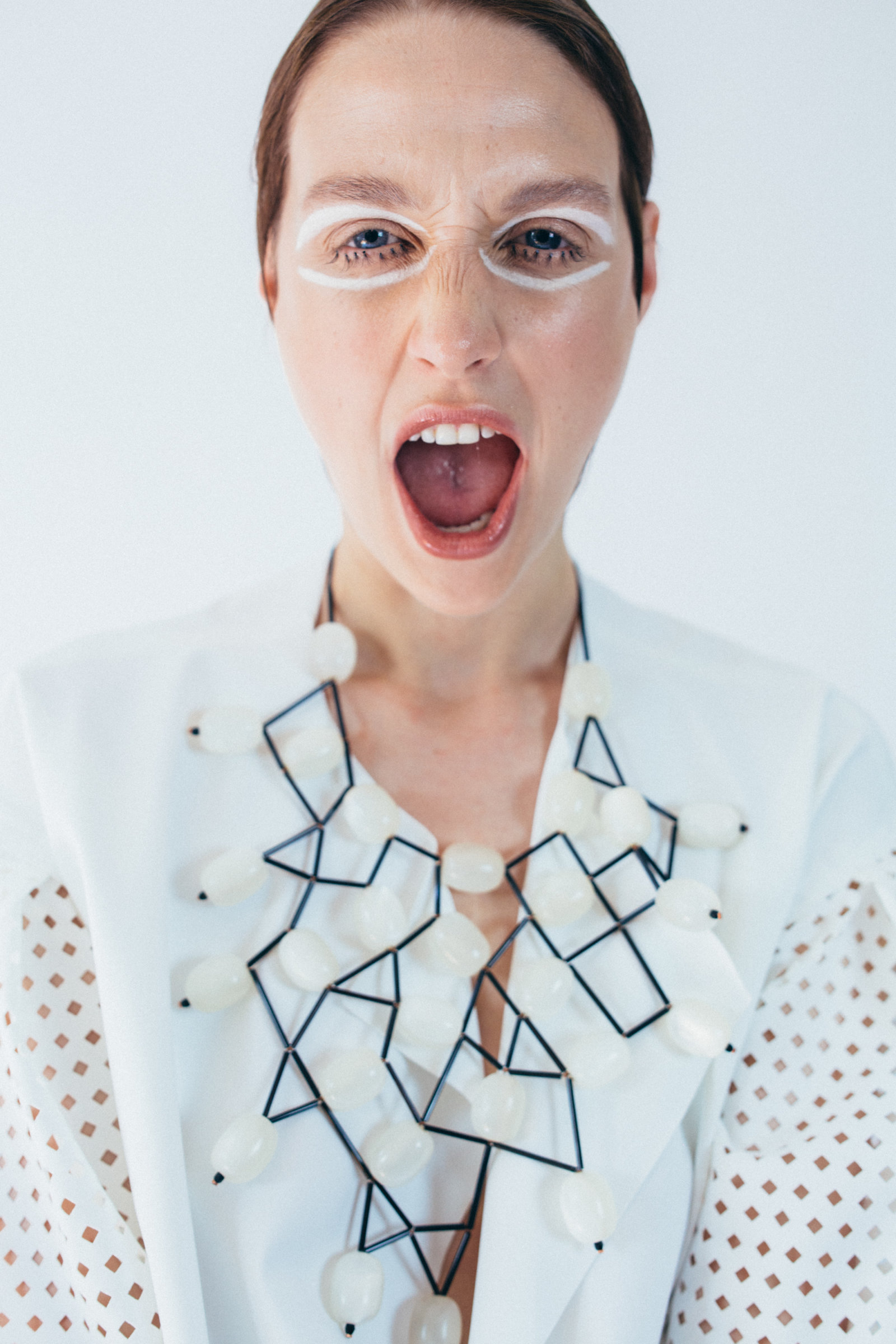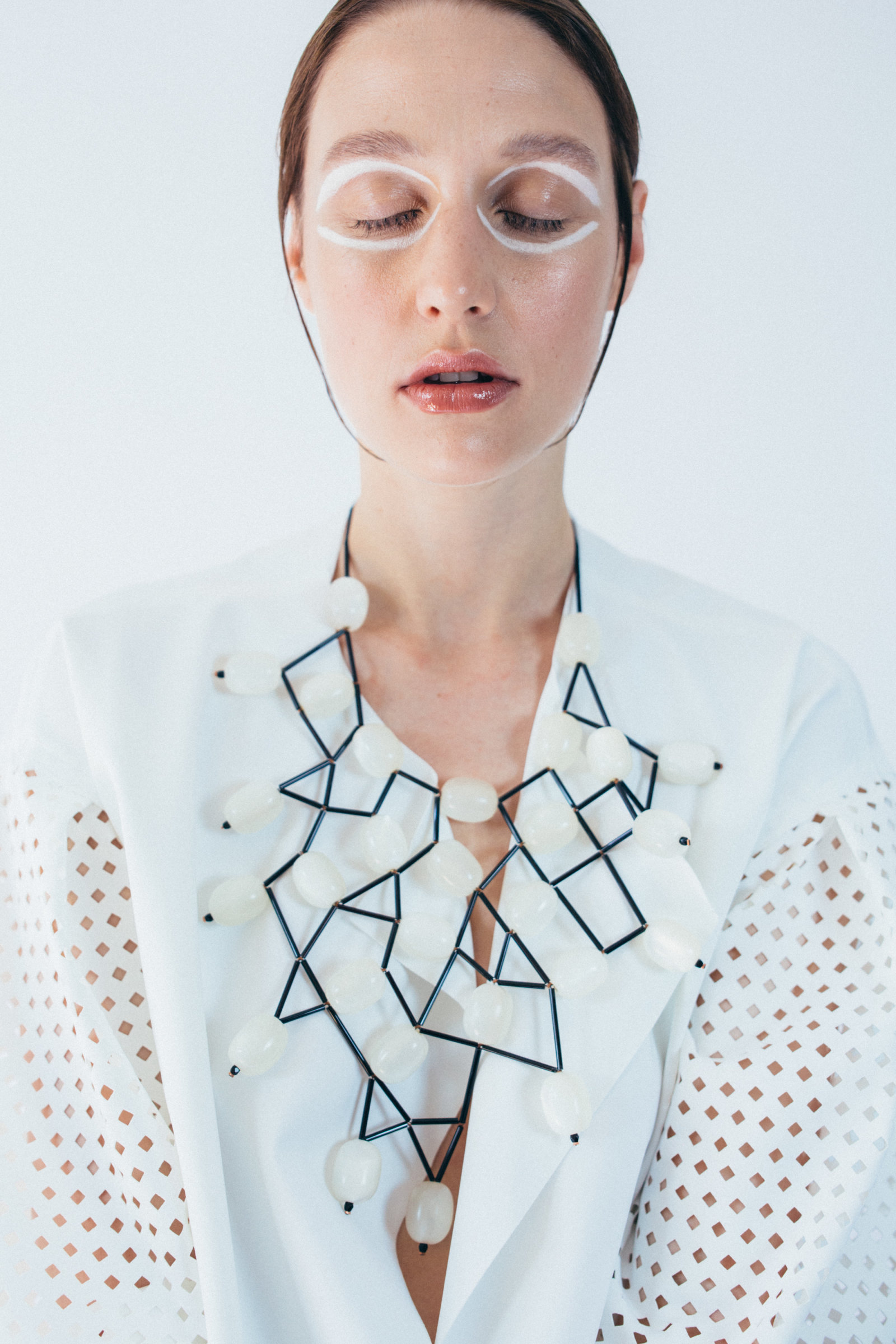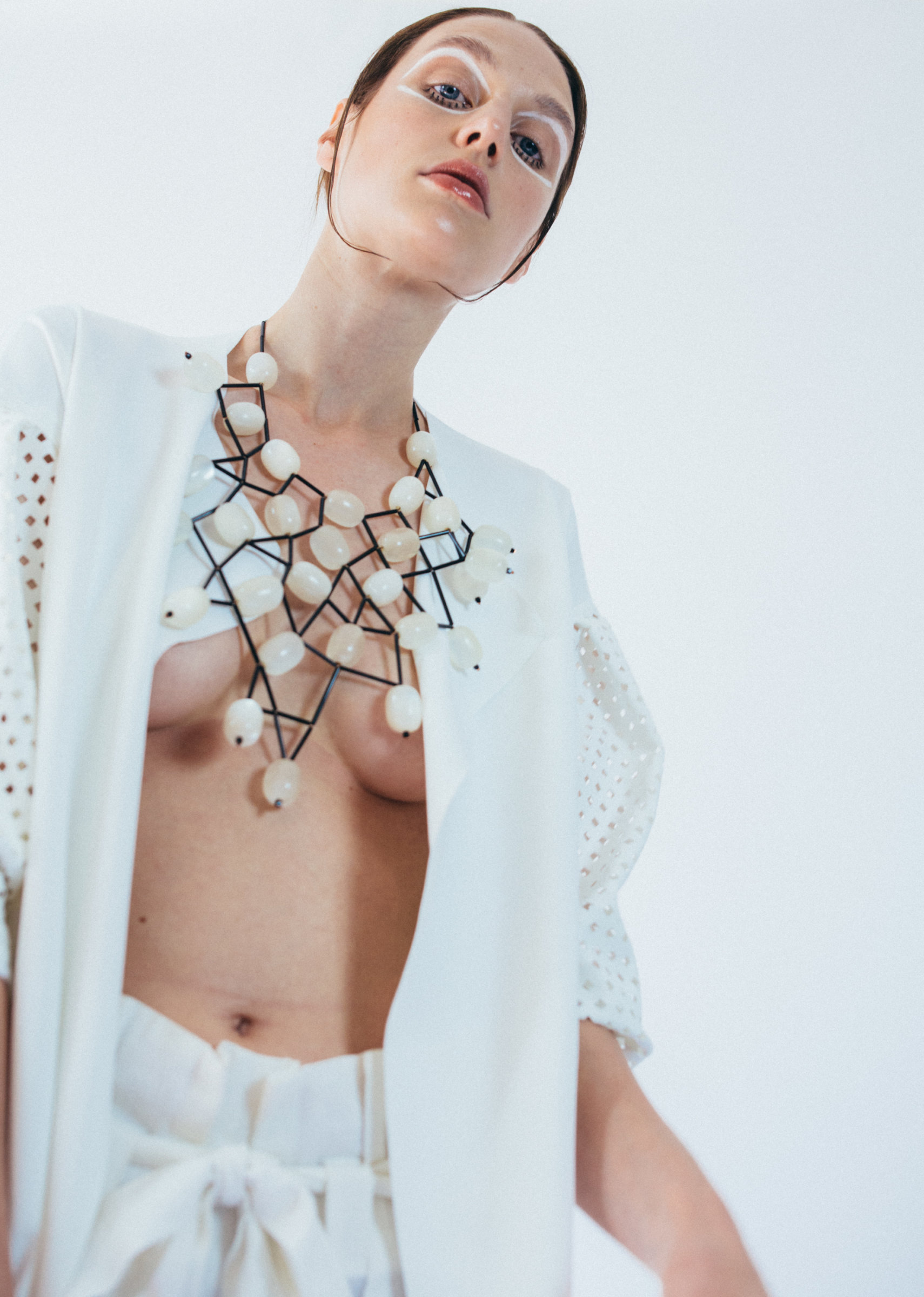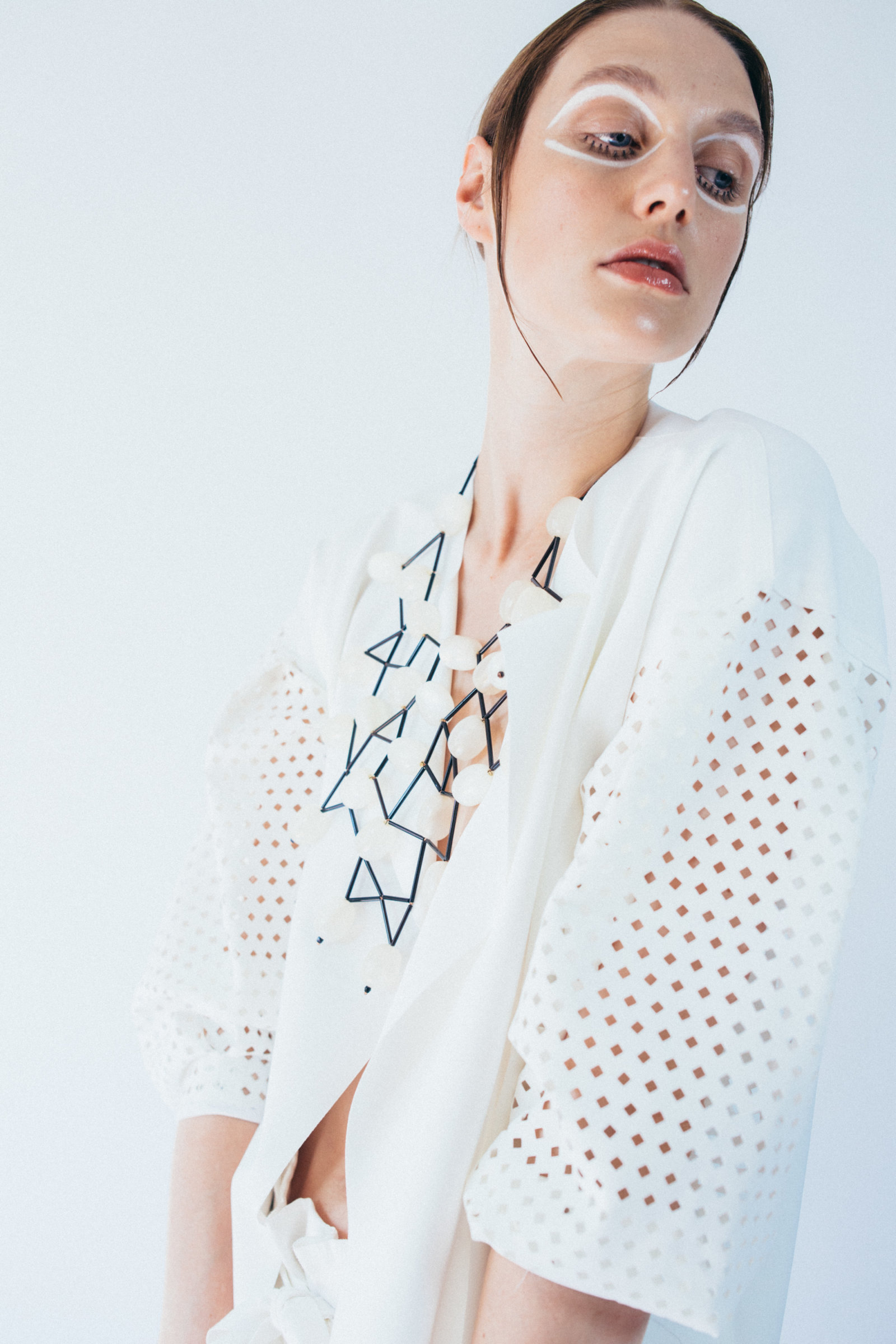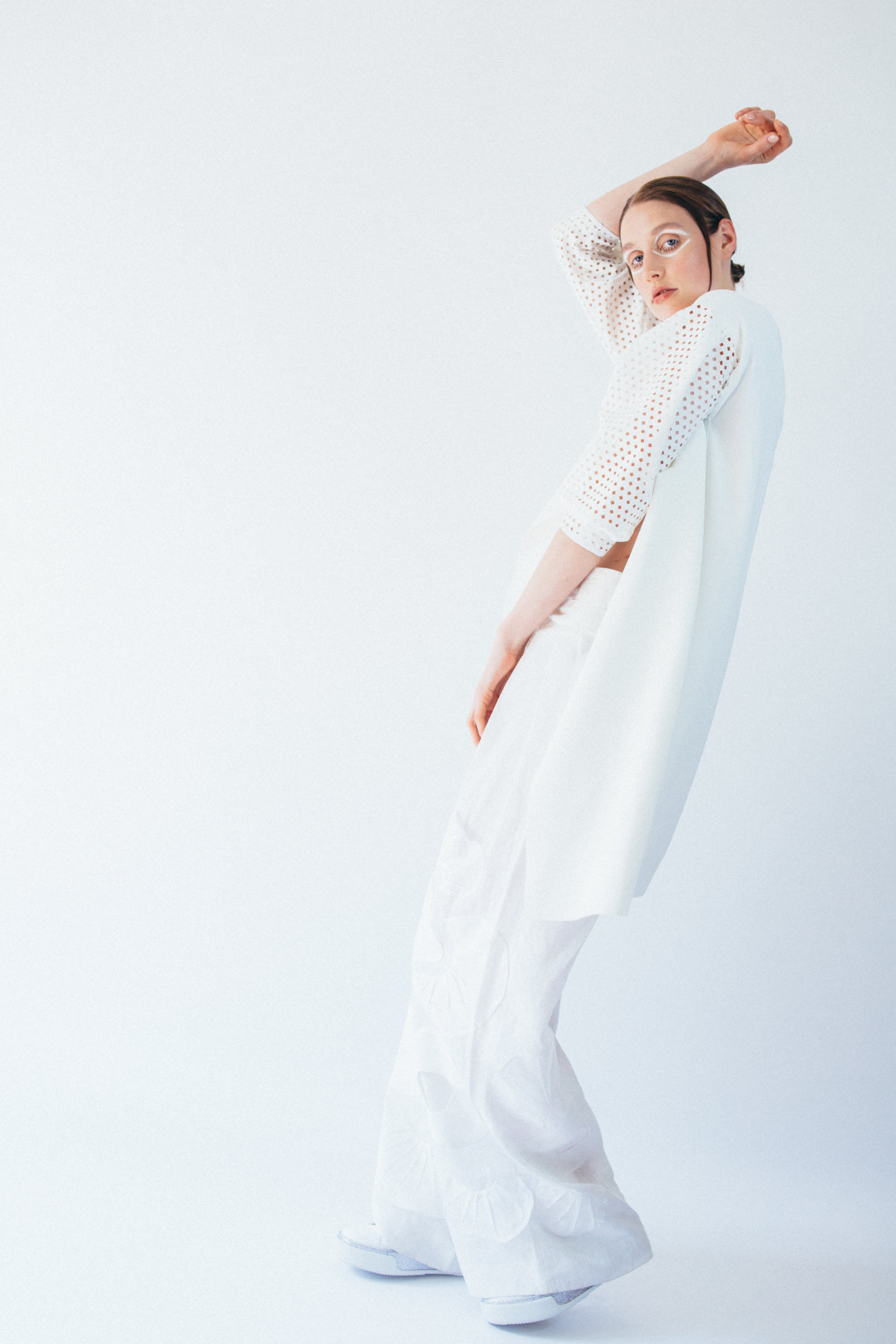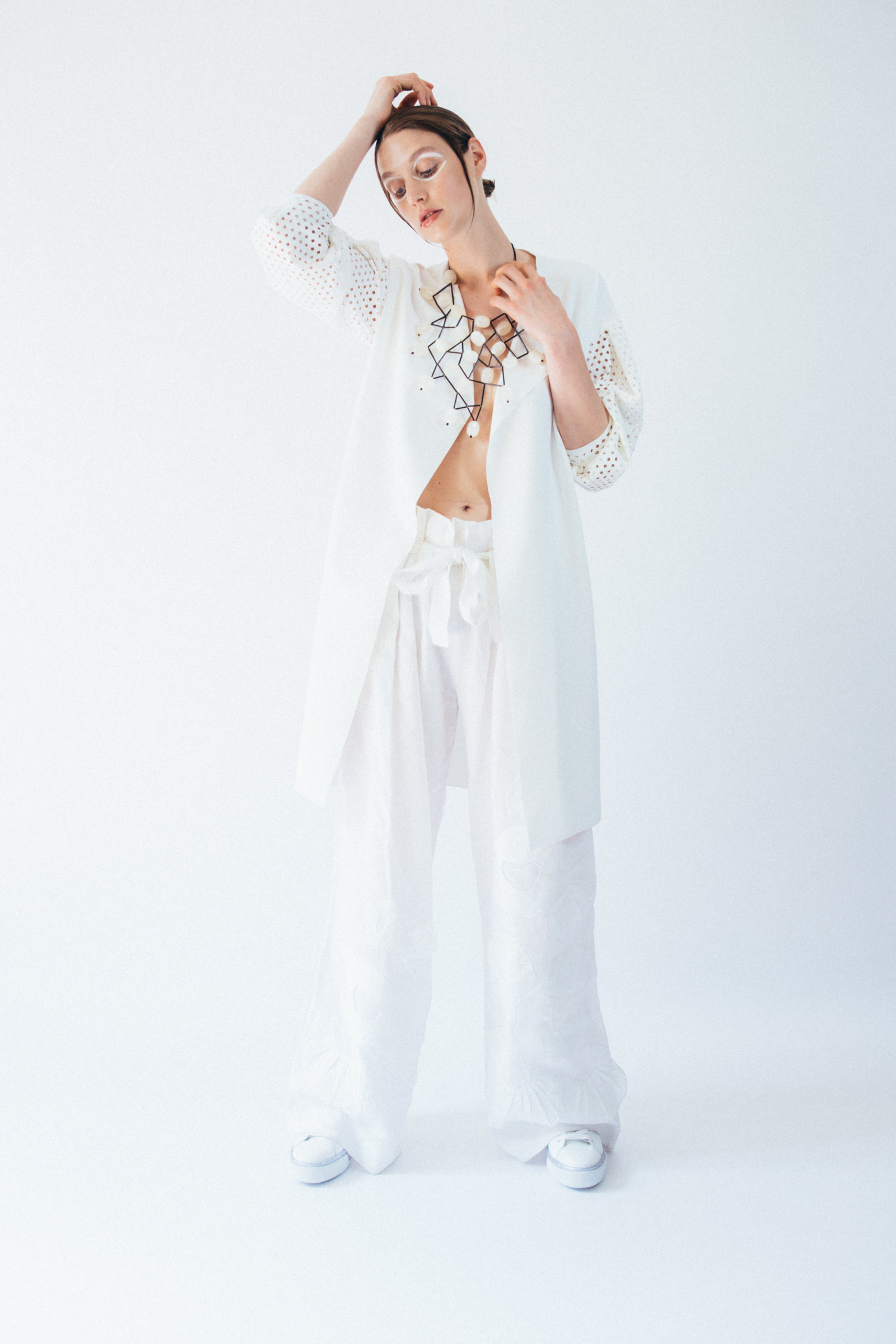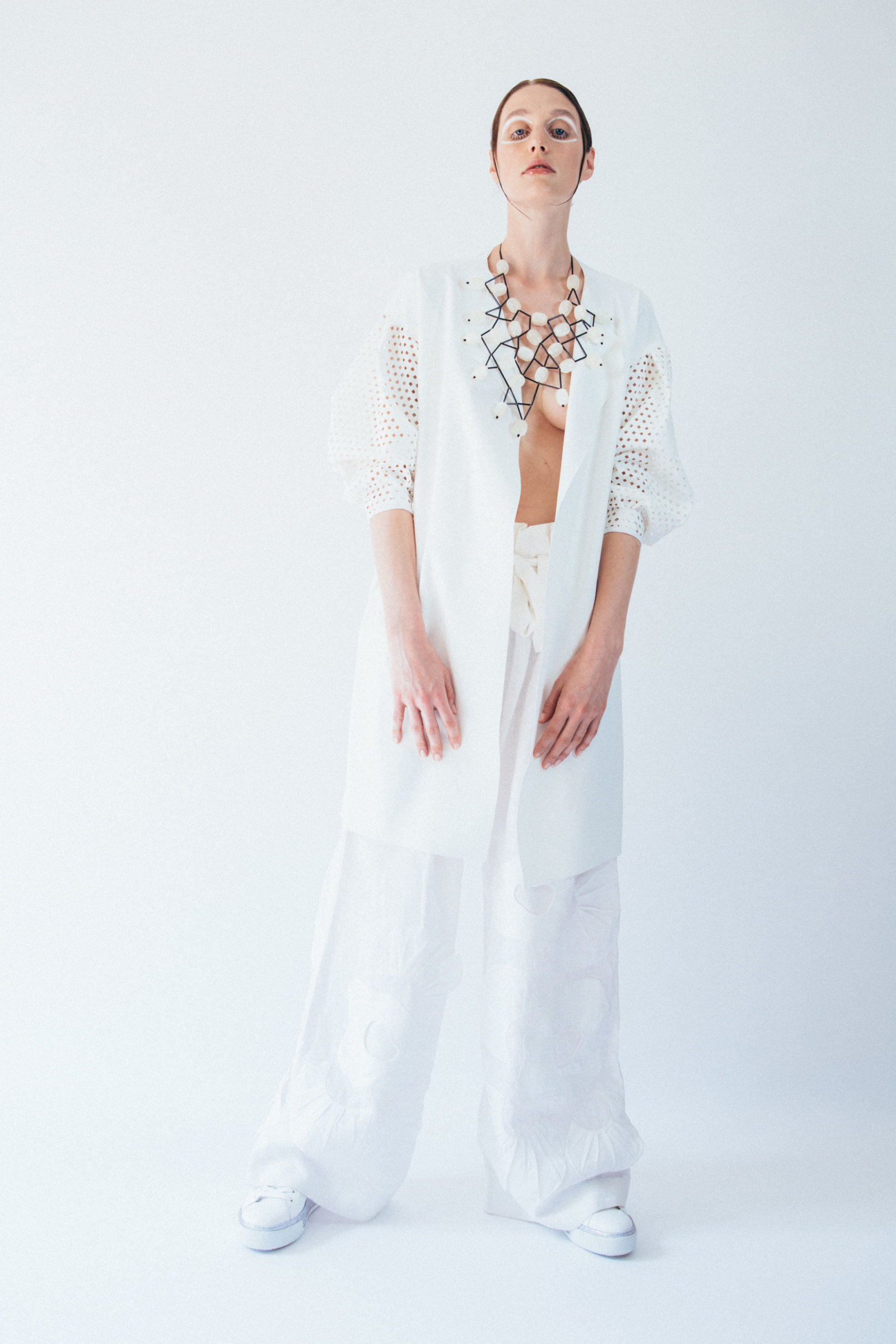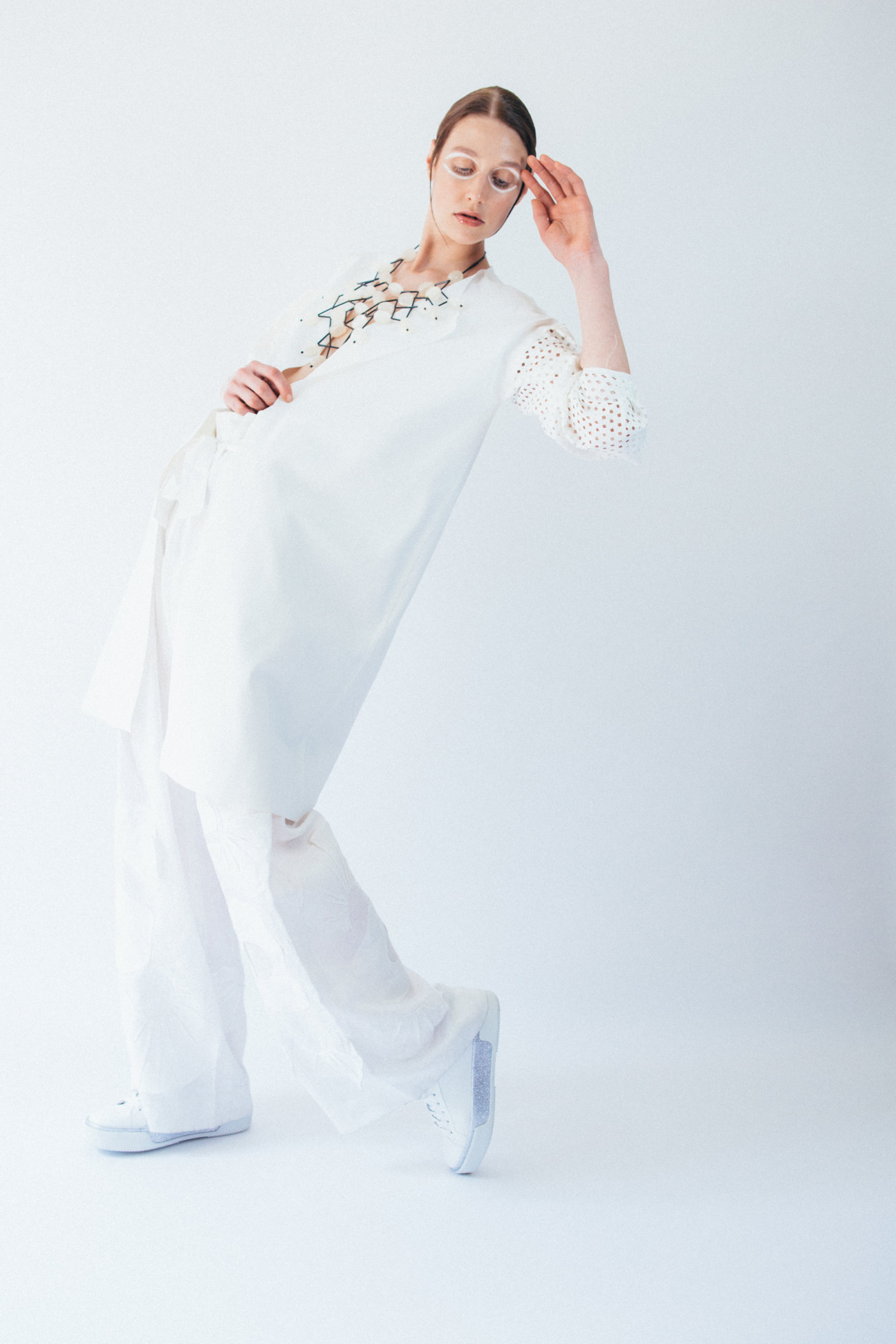 … As If You Were Made of Light.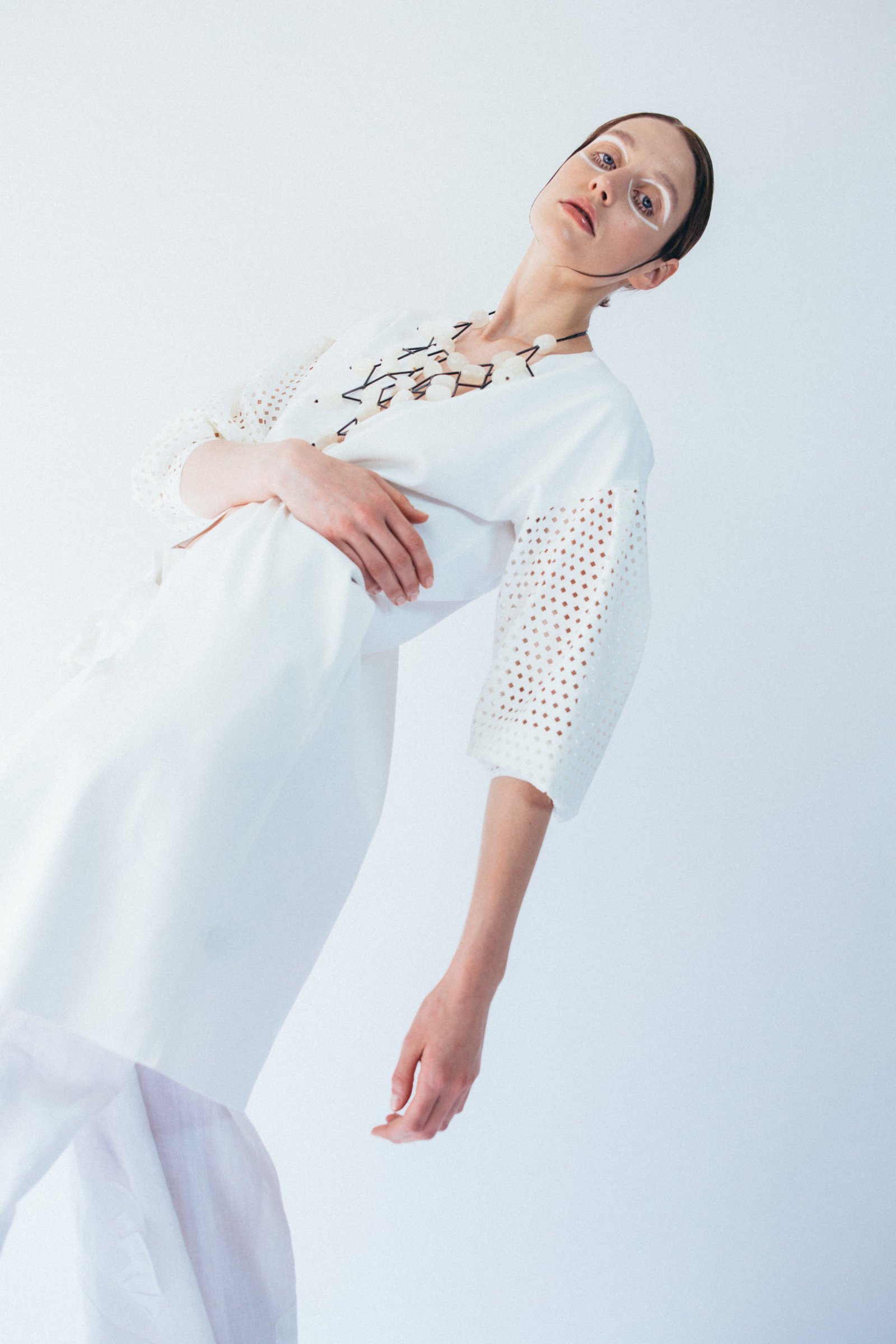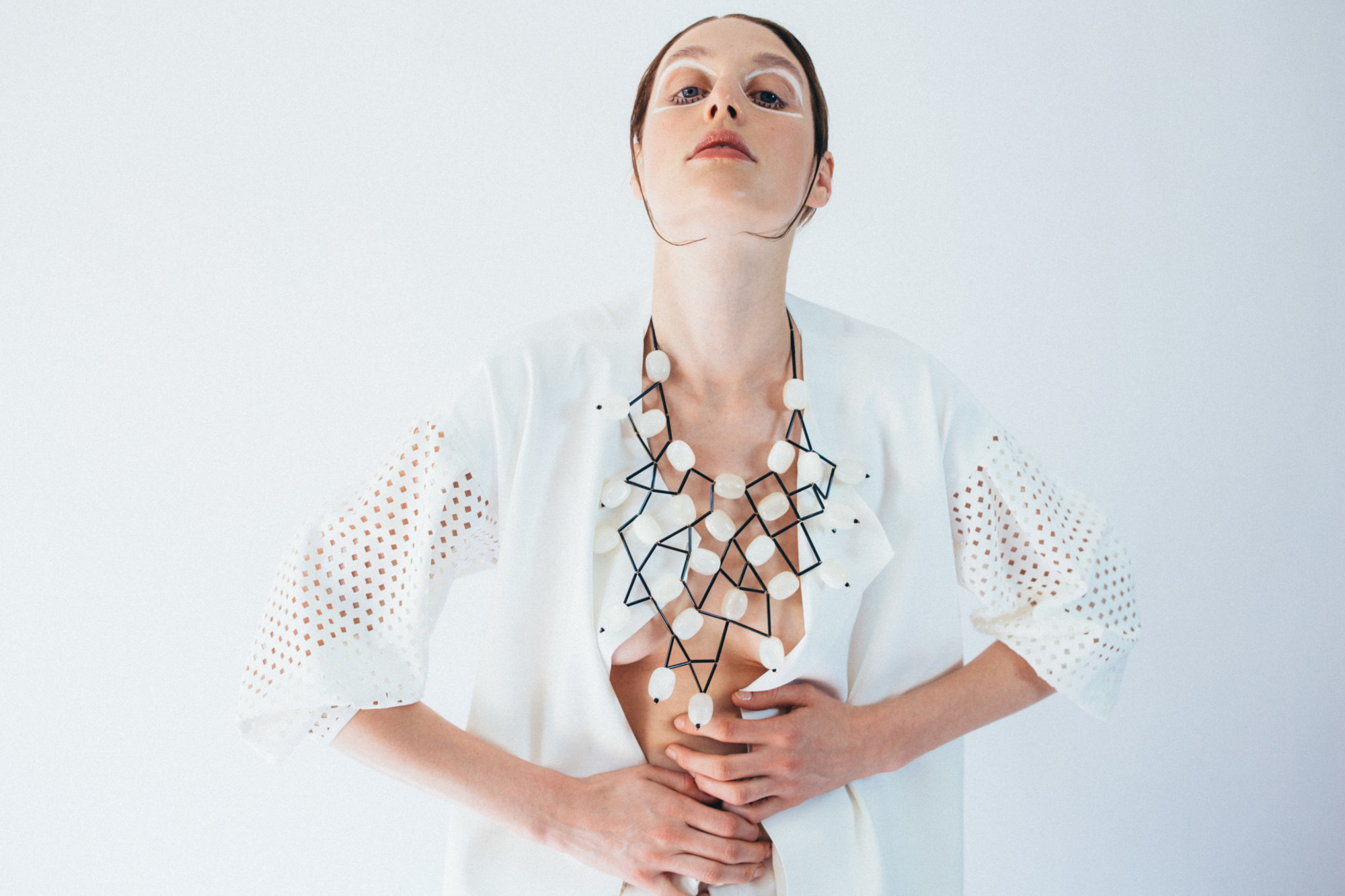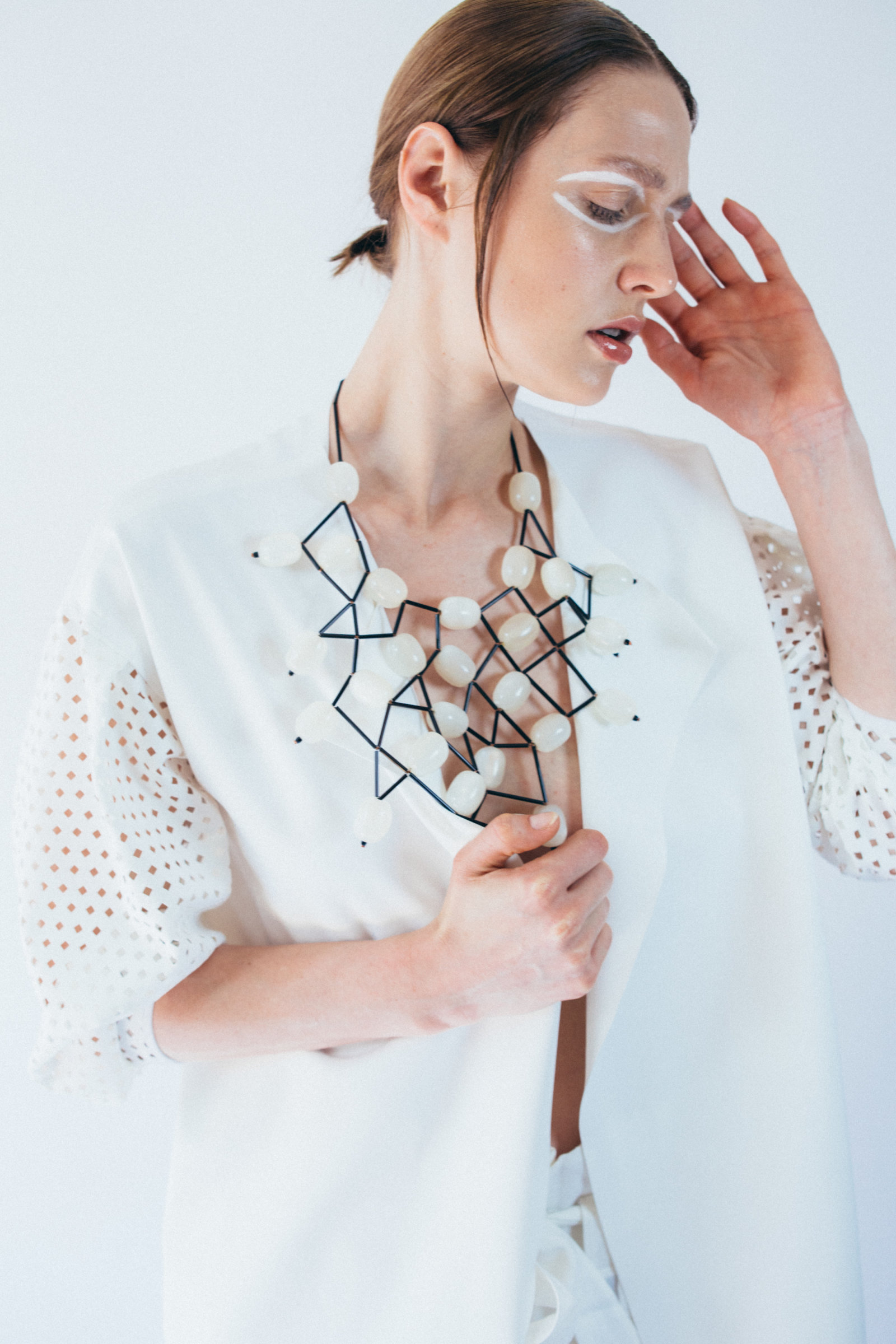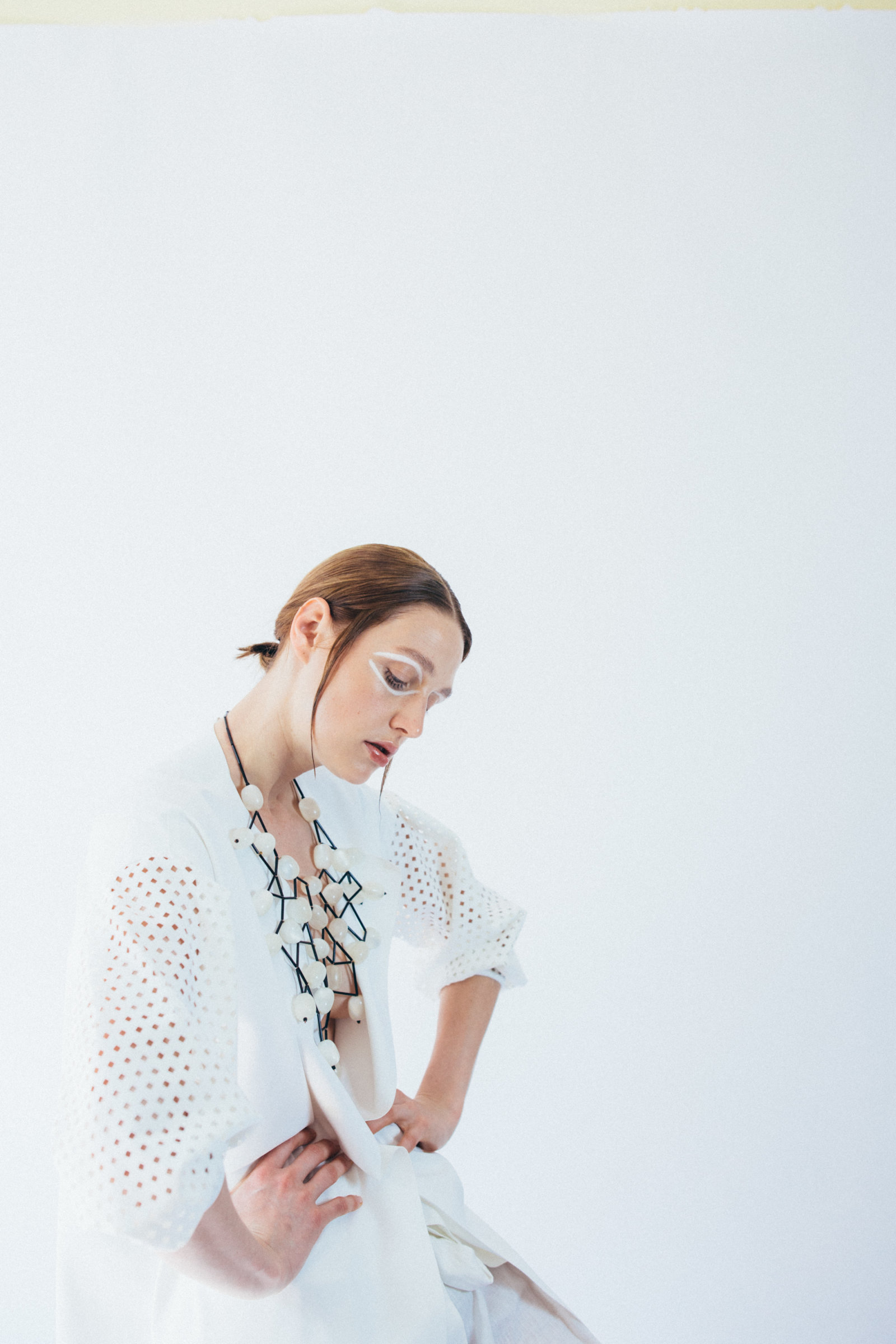 Jacket: Chiara Boni
Trousers: Massimo Crivelli
Shoes: Janet Sport
Necklace: Lora Nikolova
__________
Total White: Creativity
__________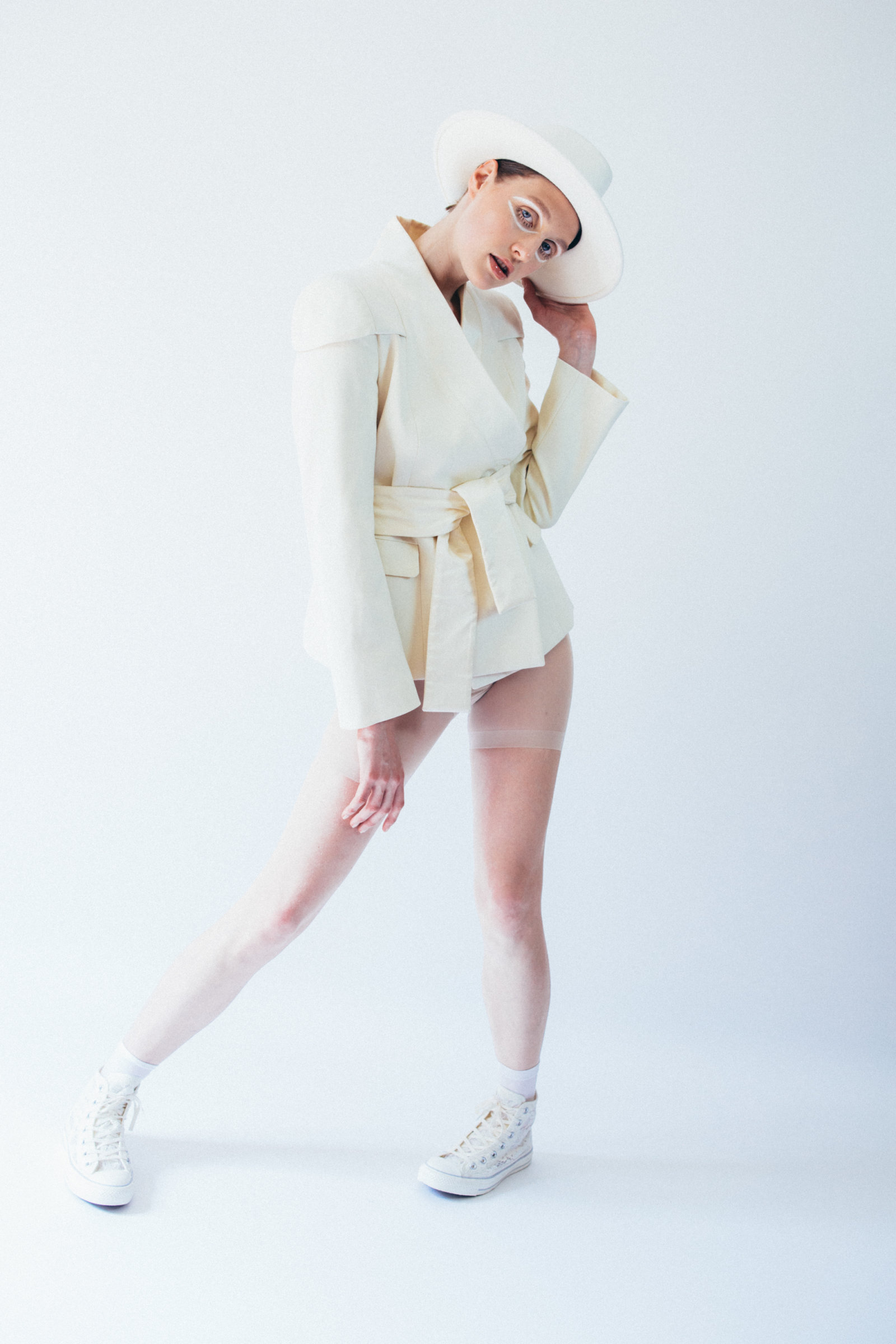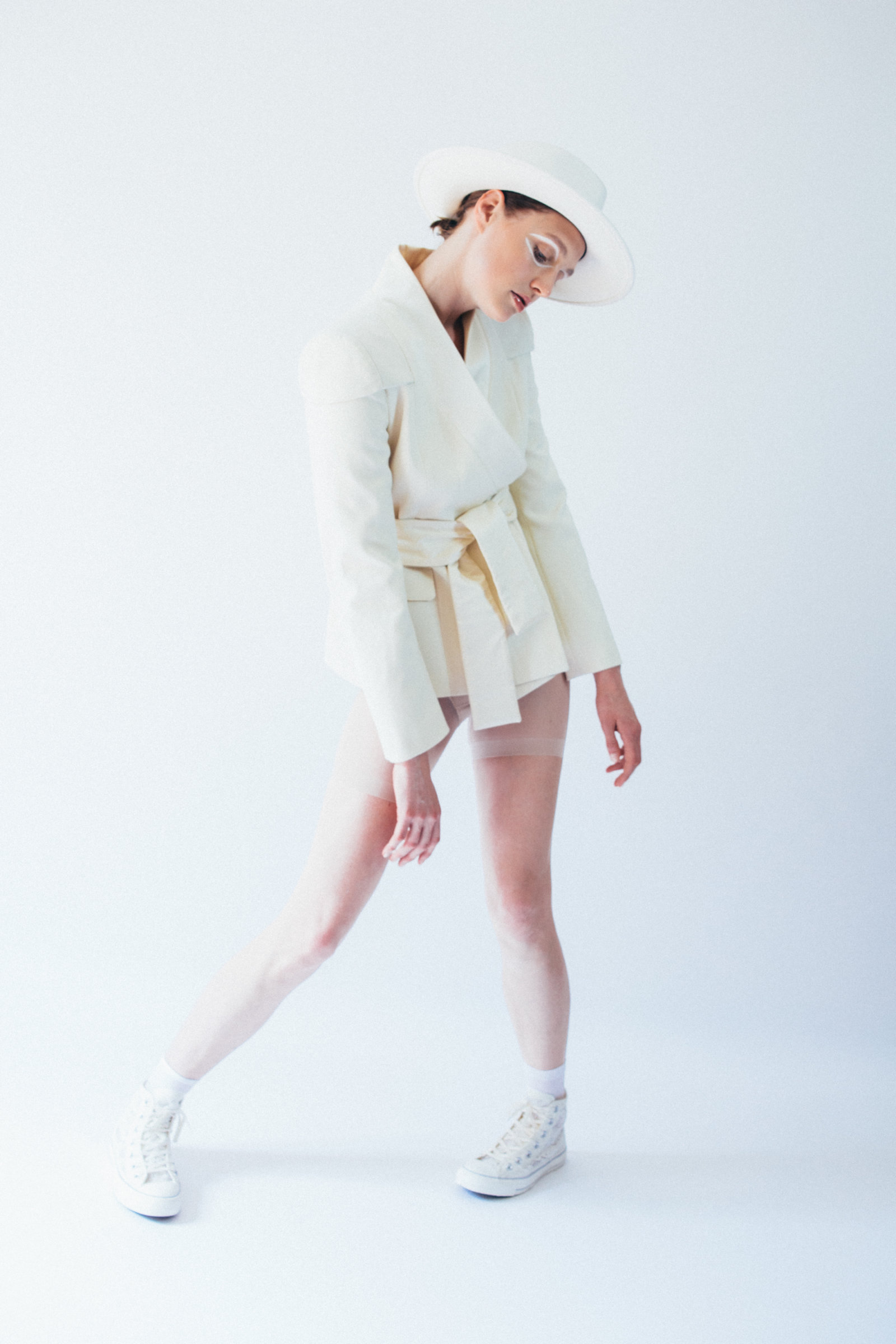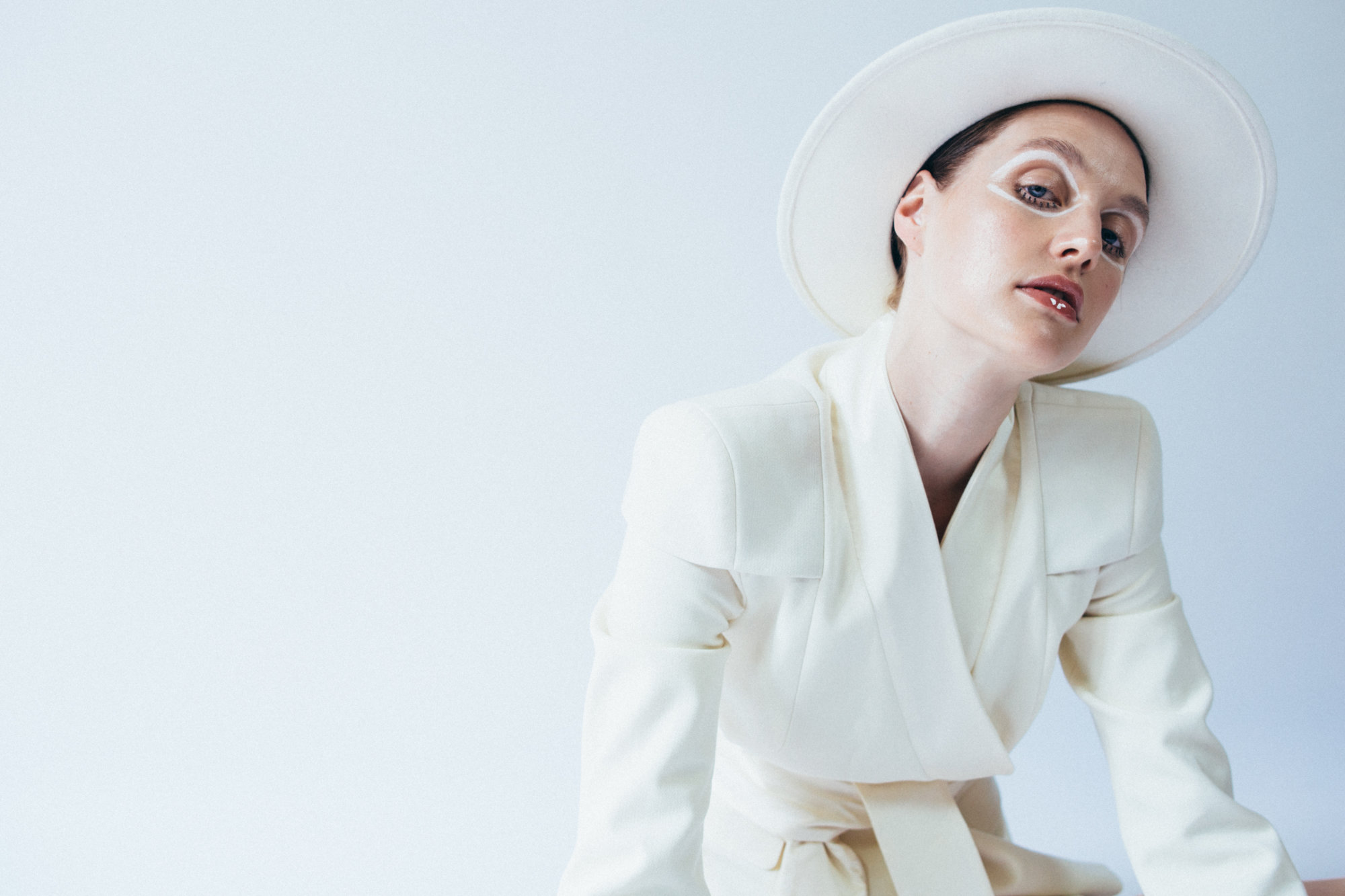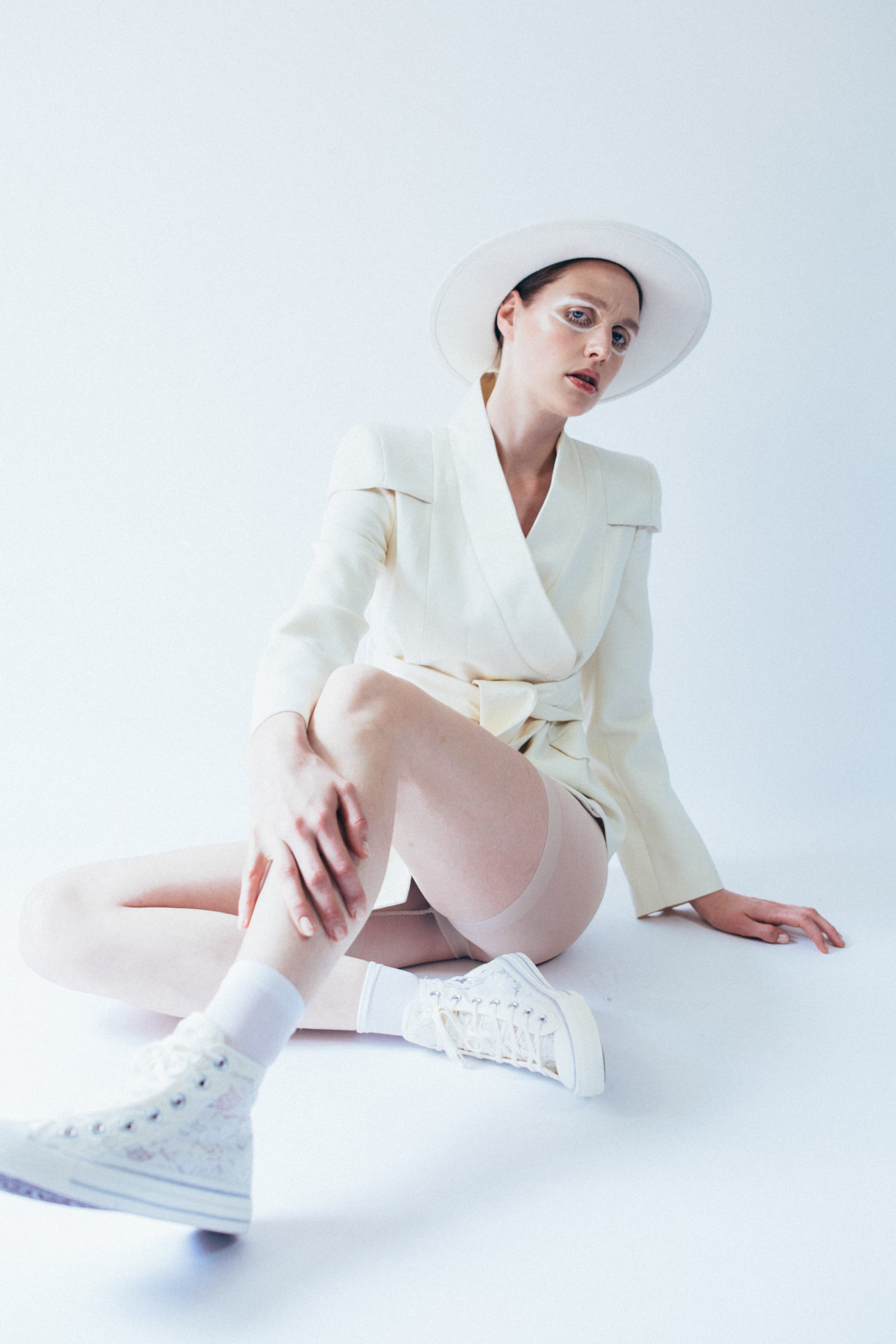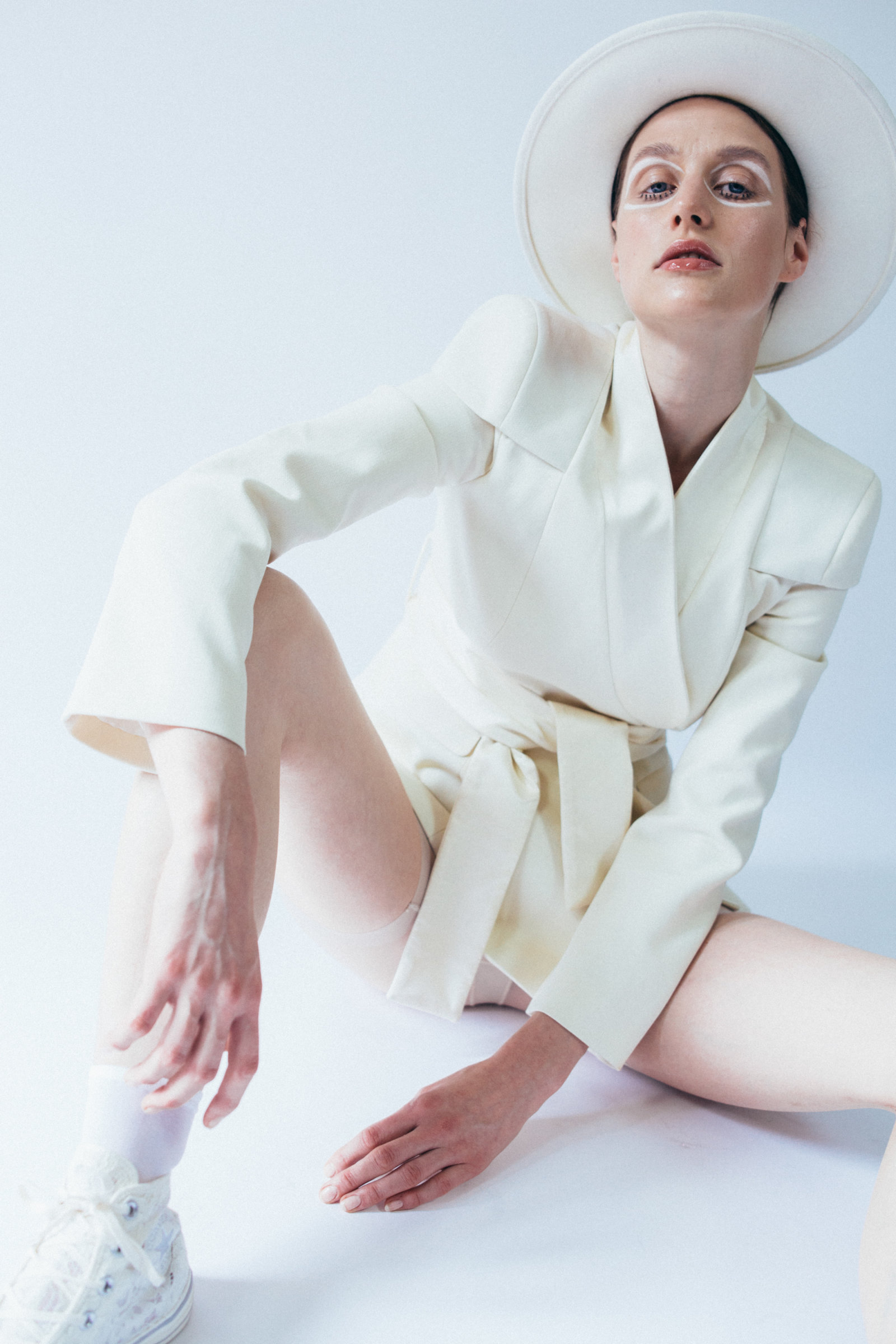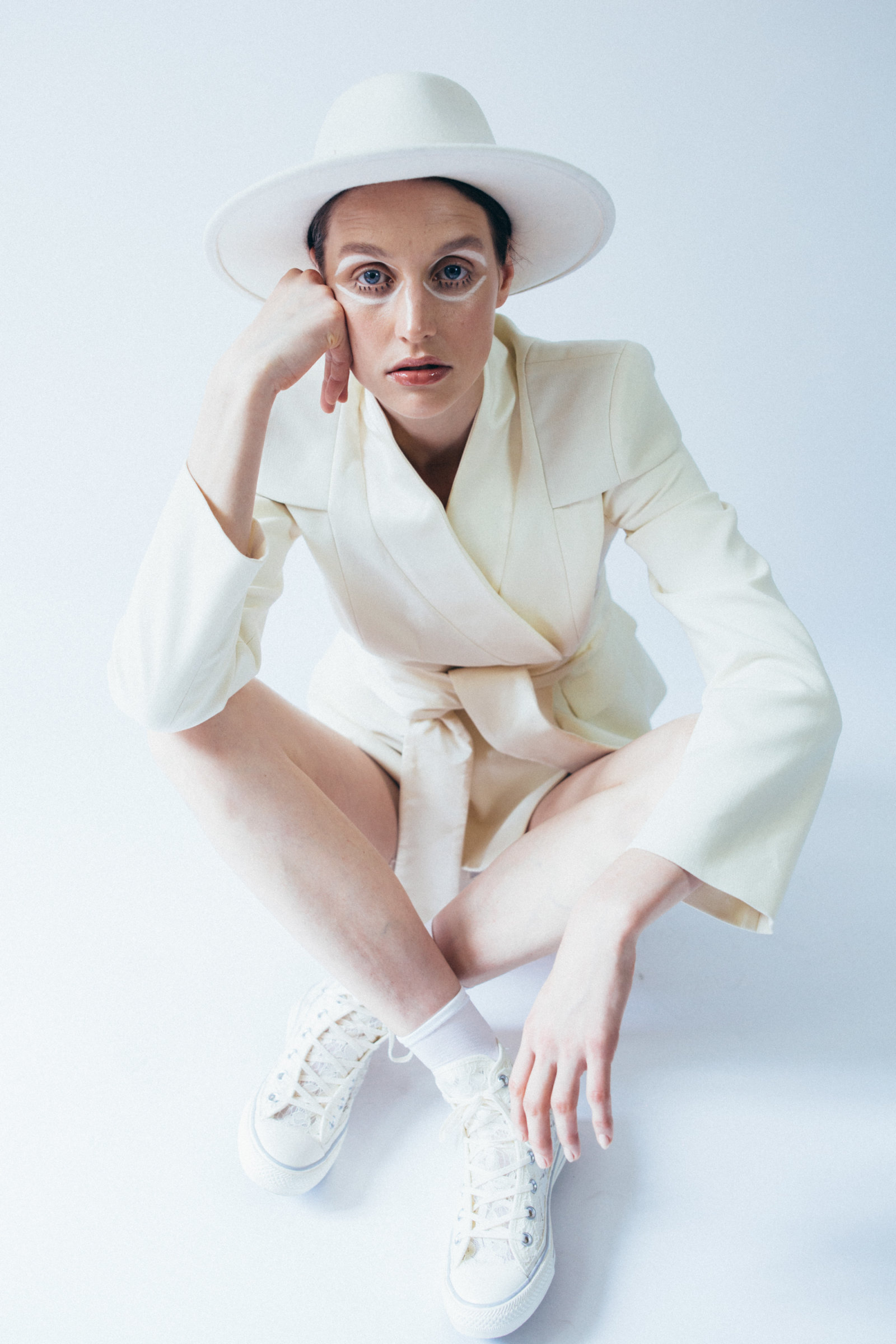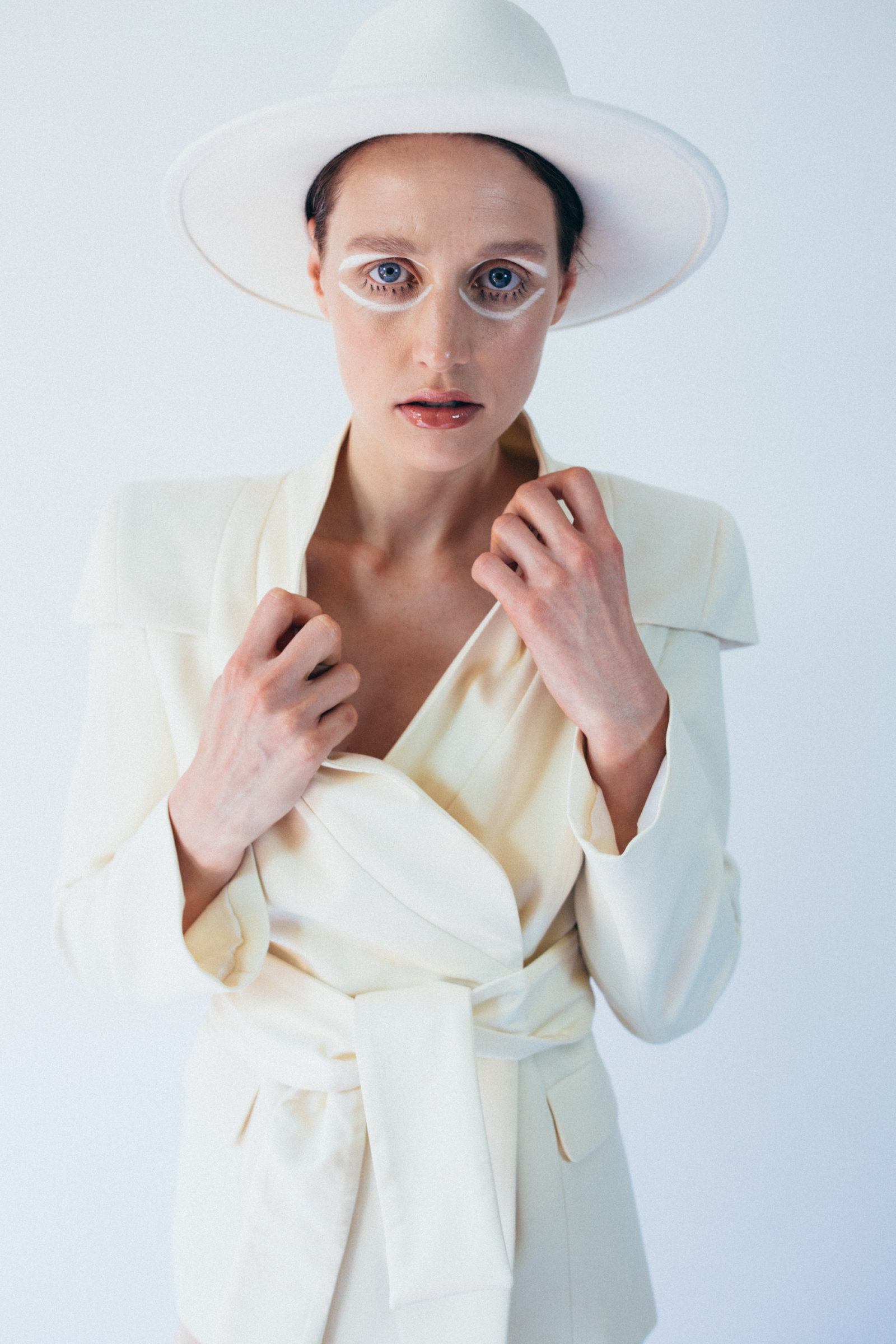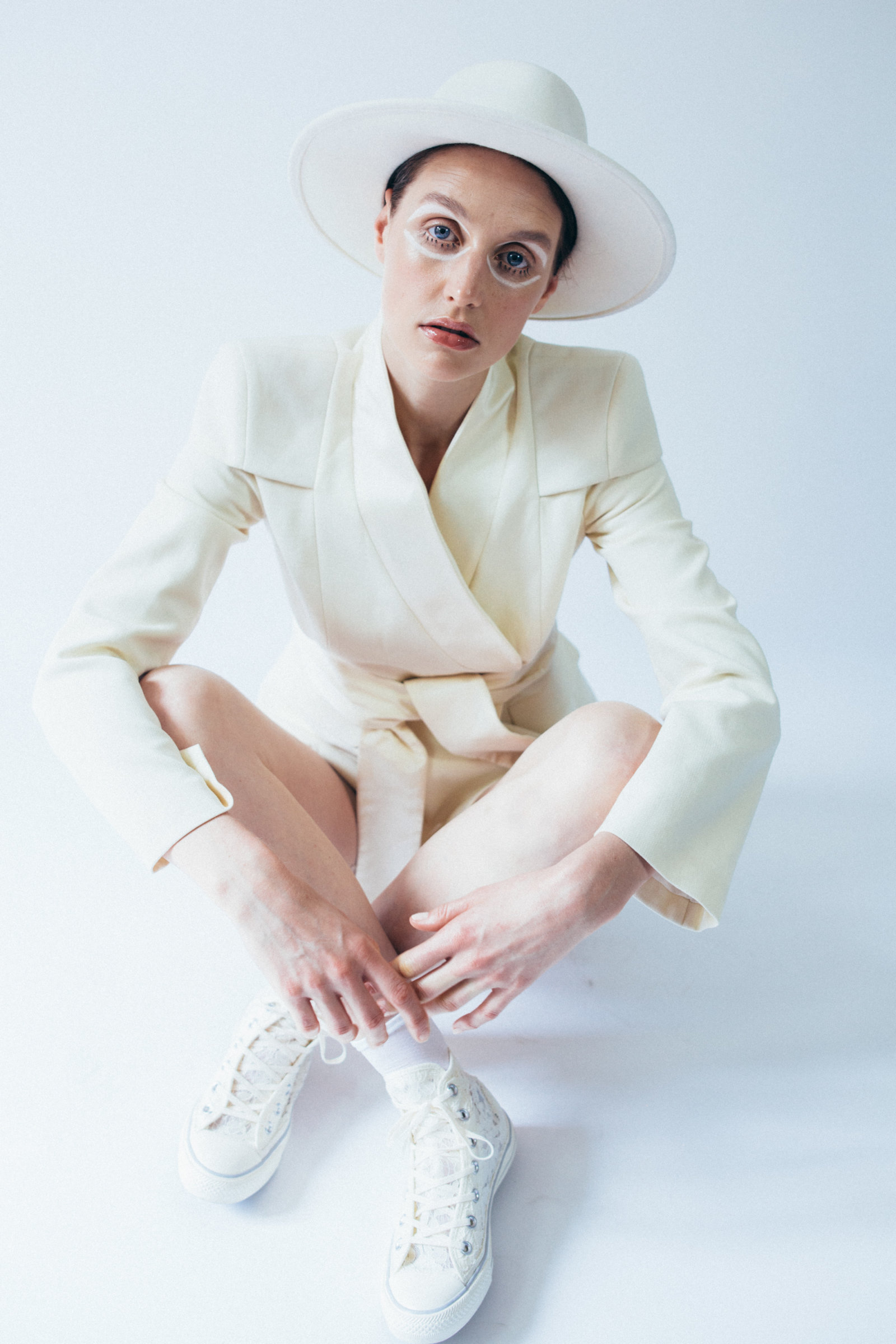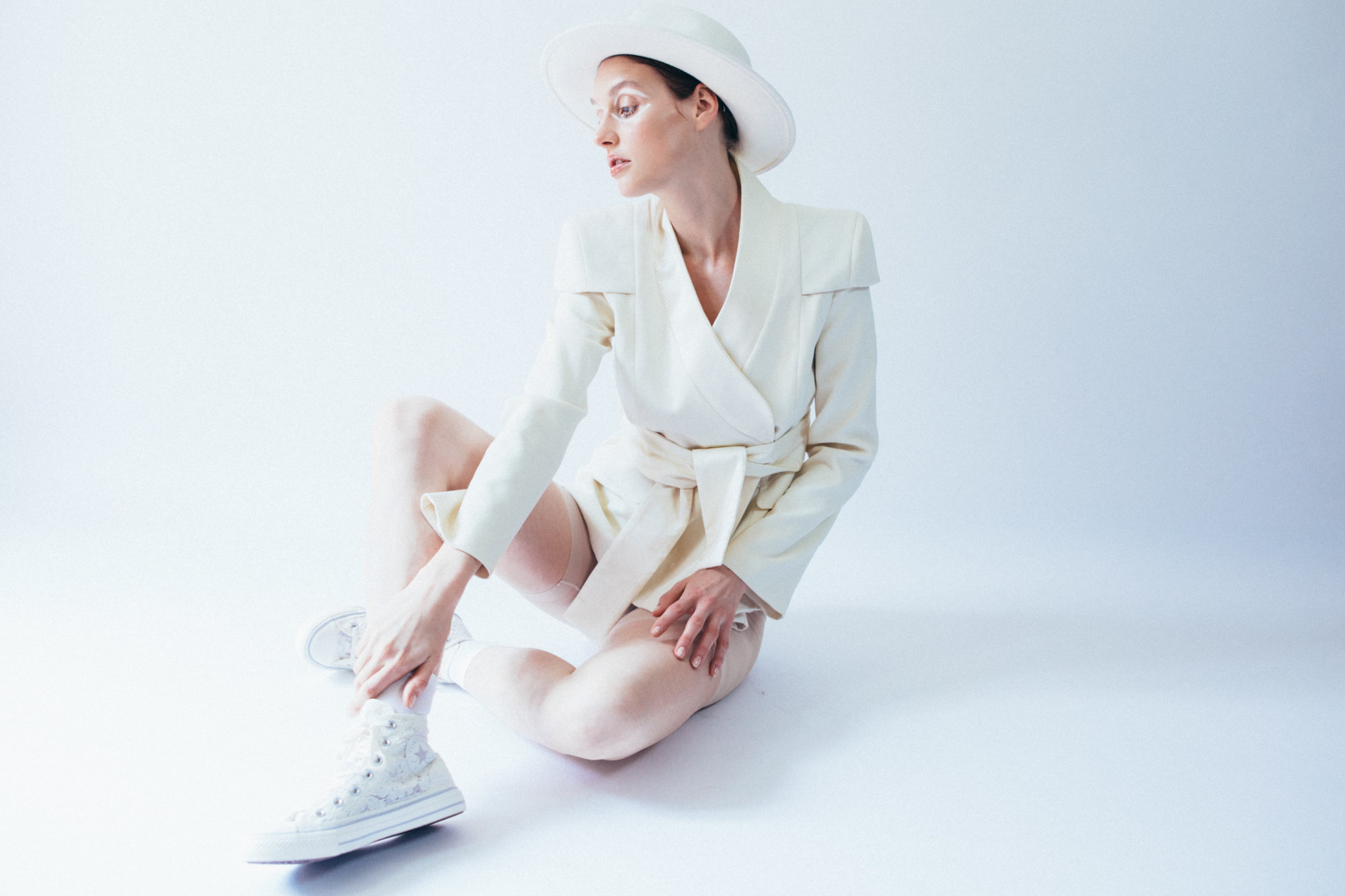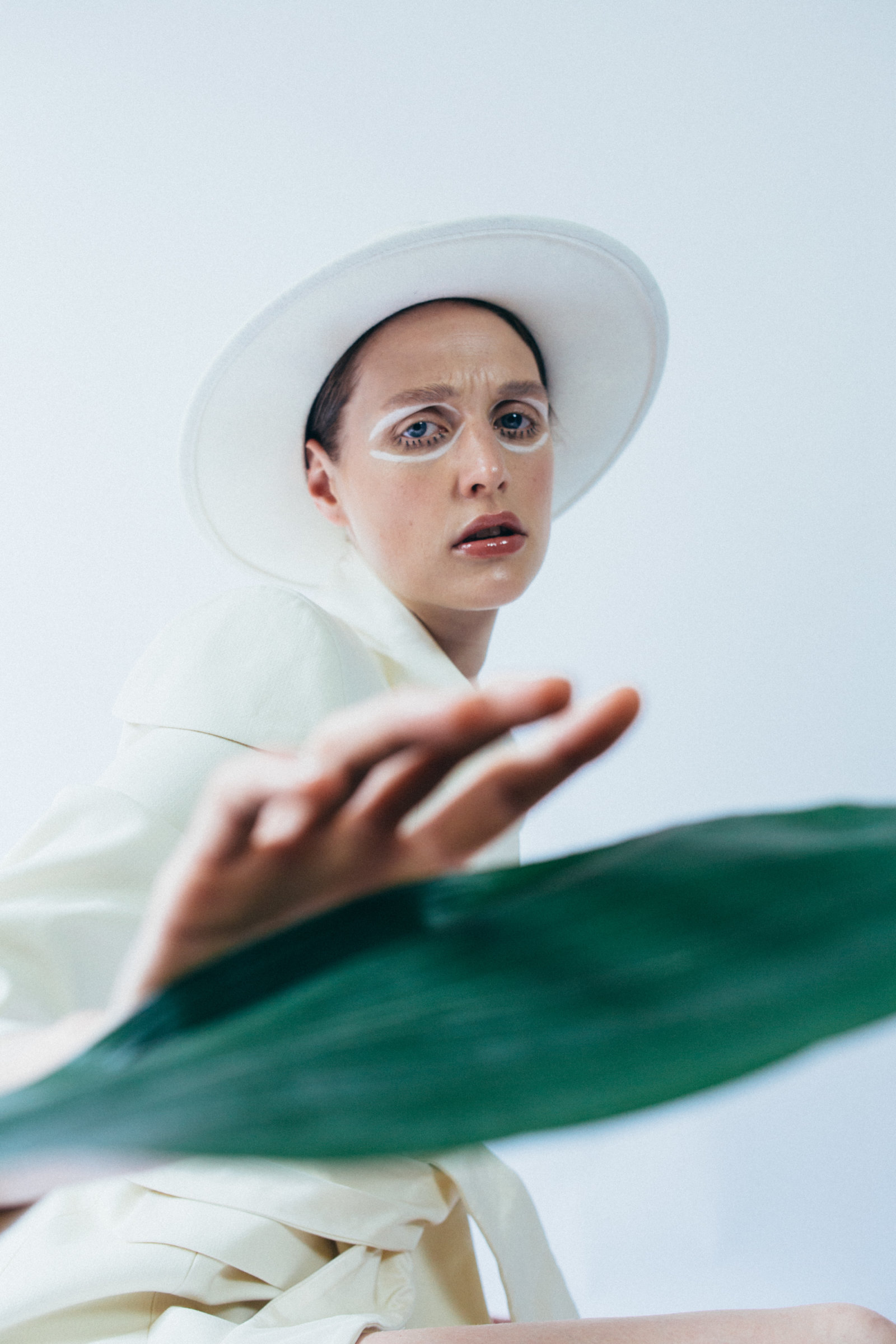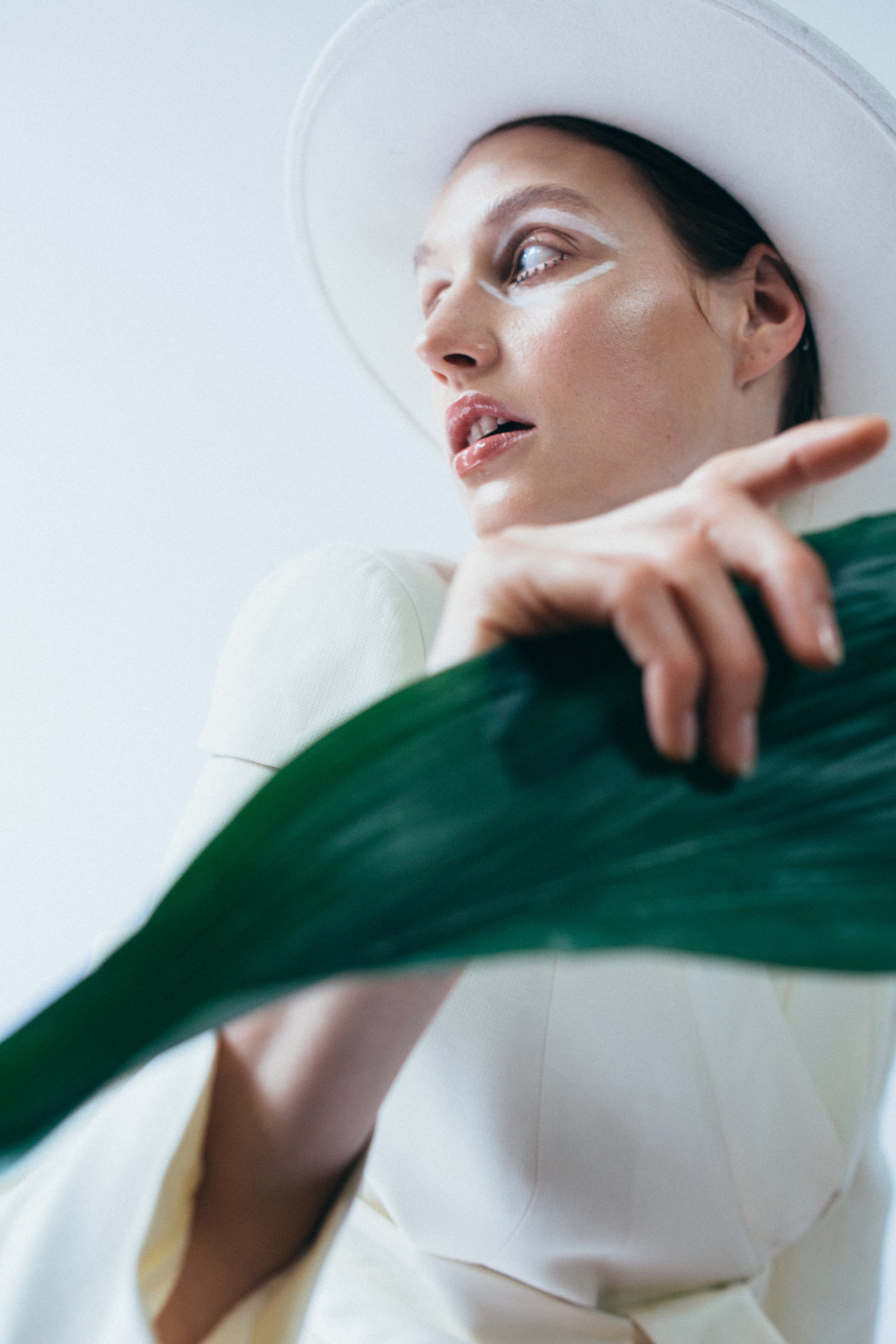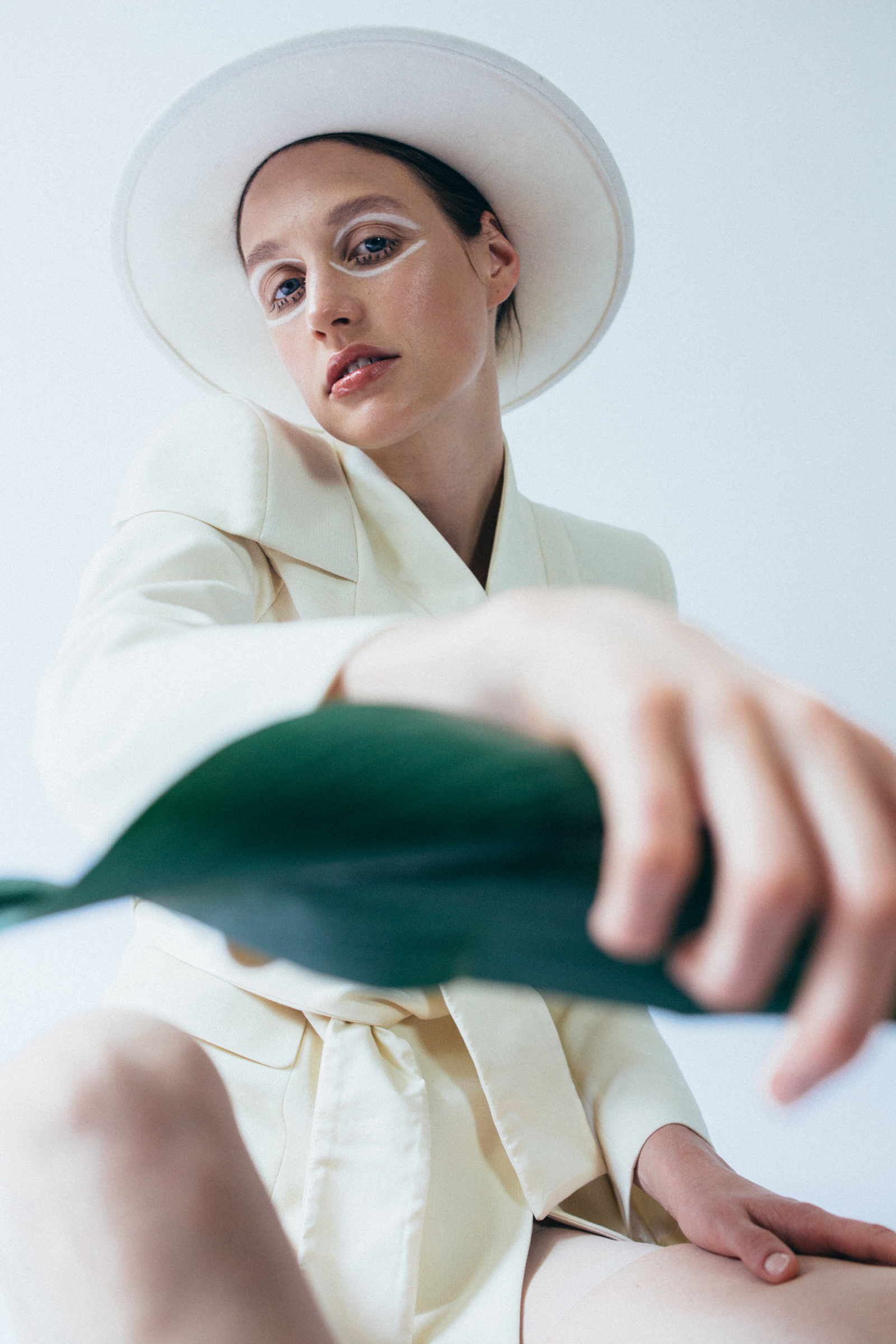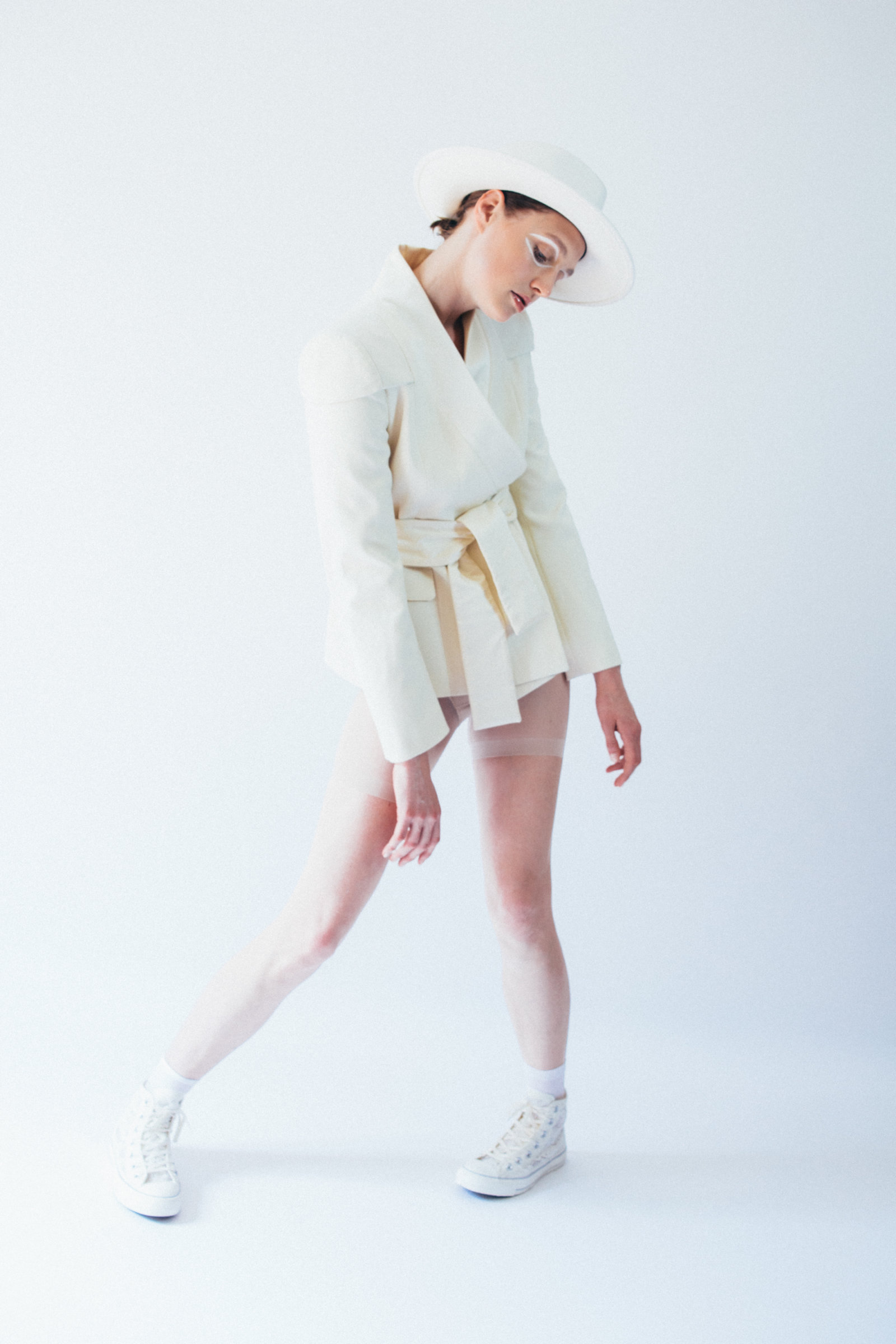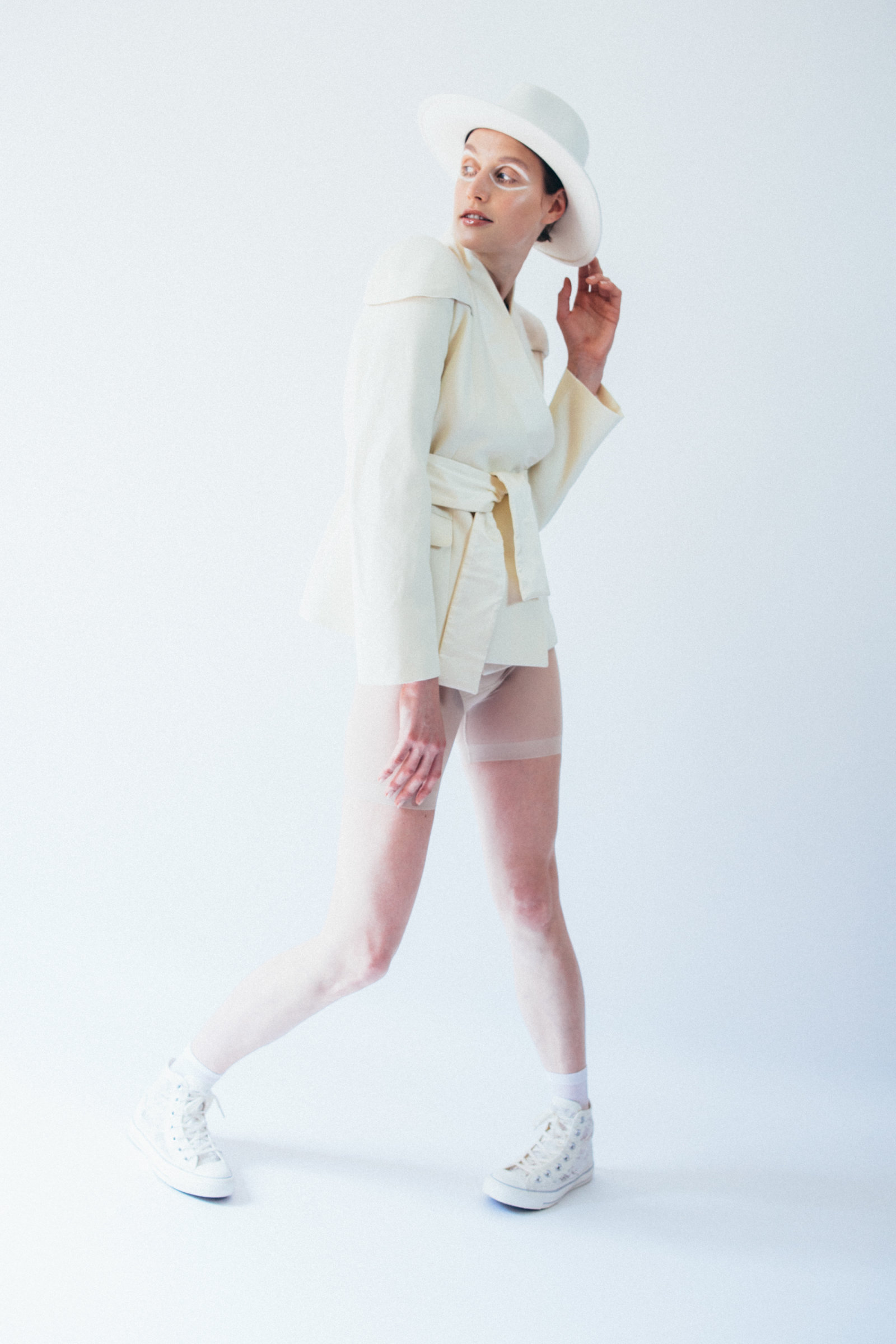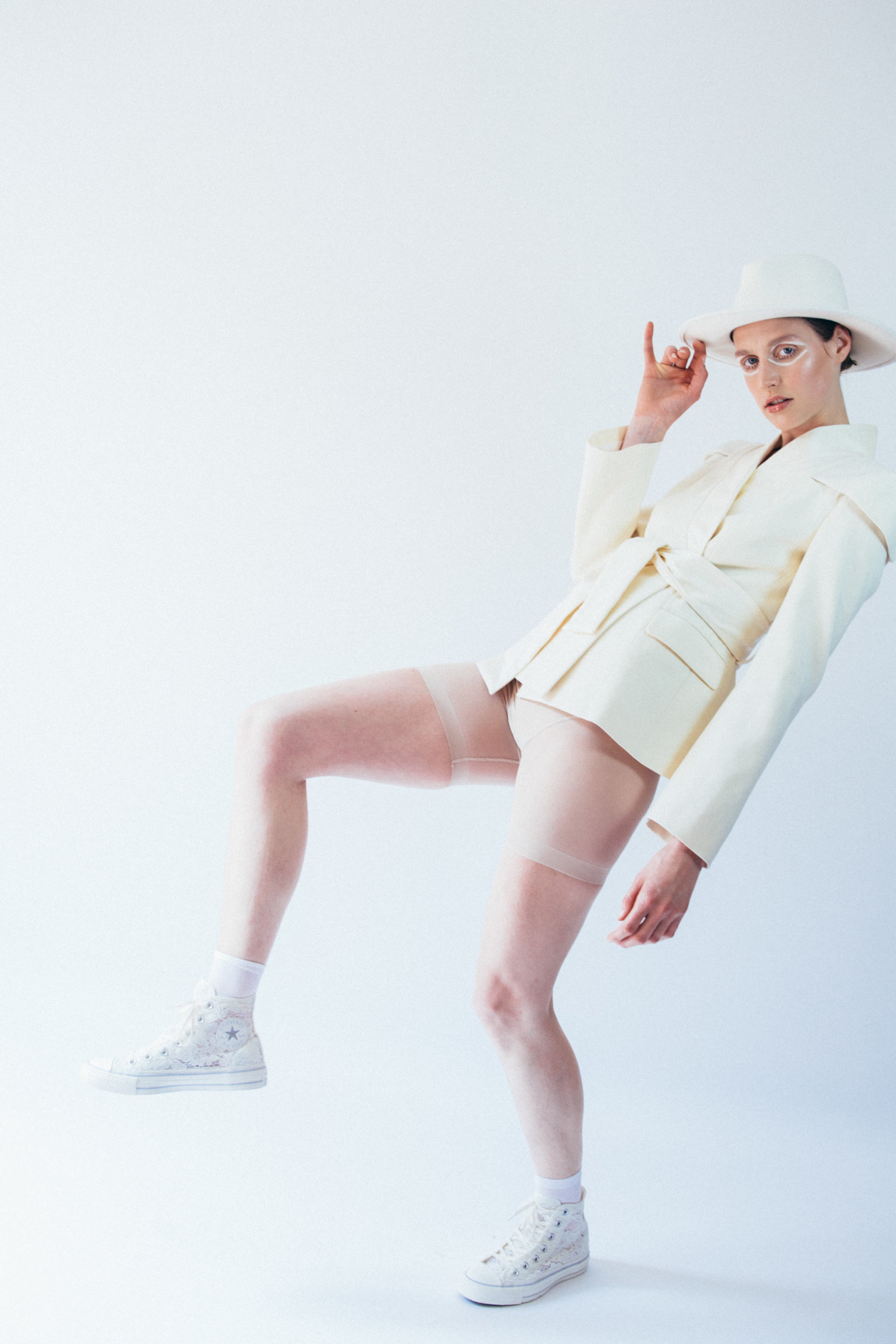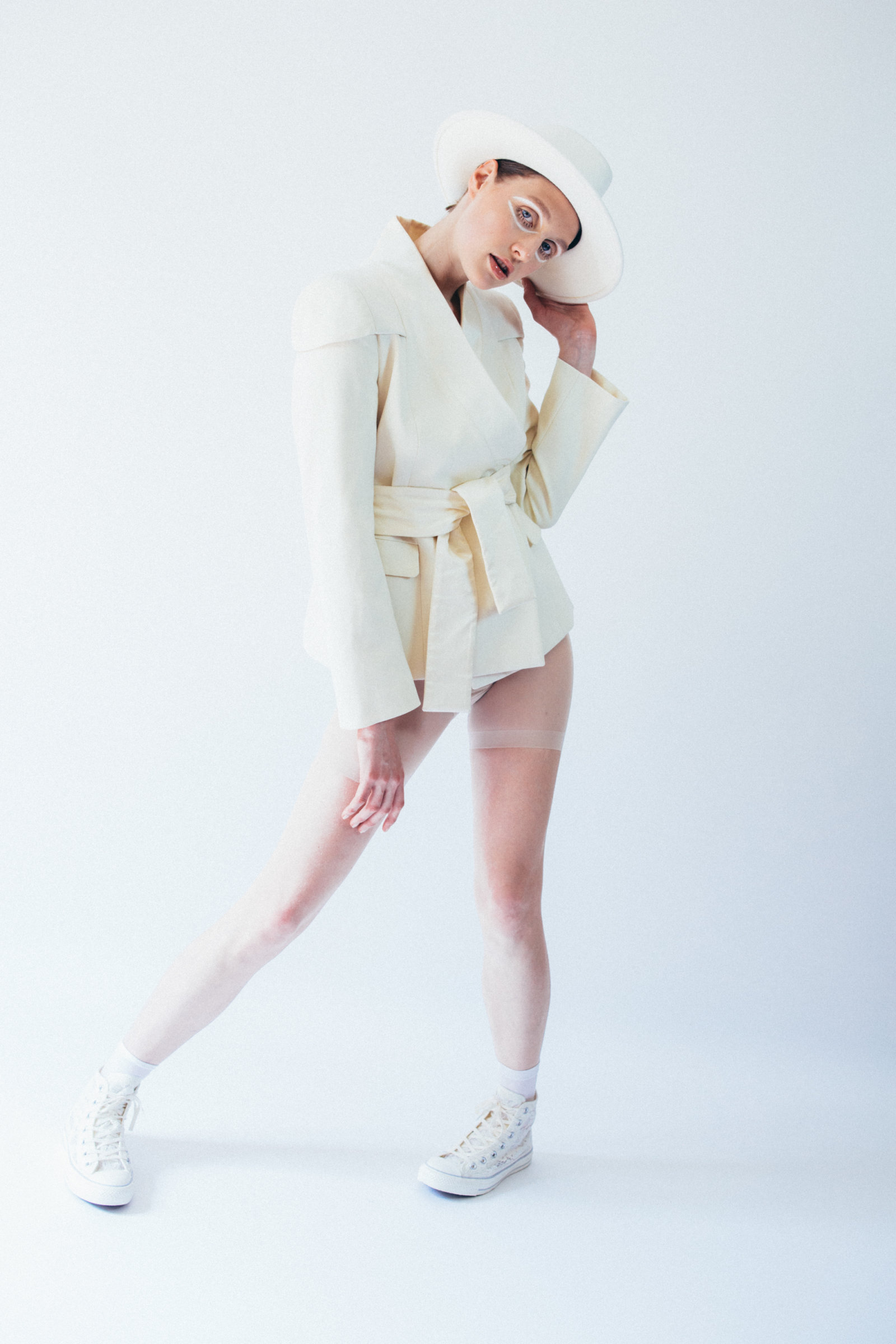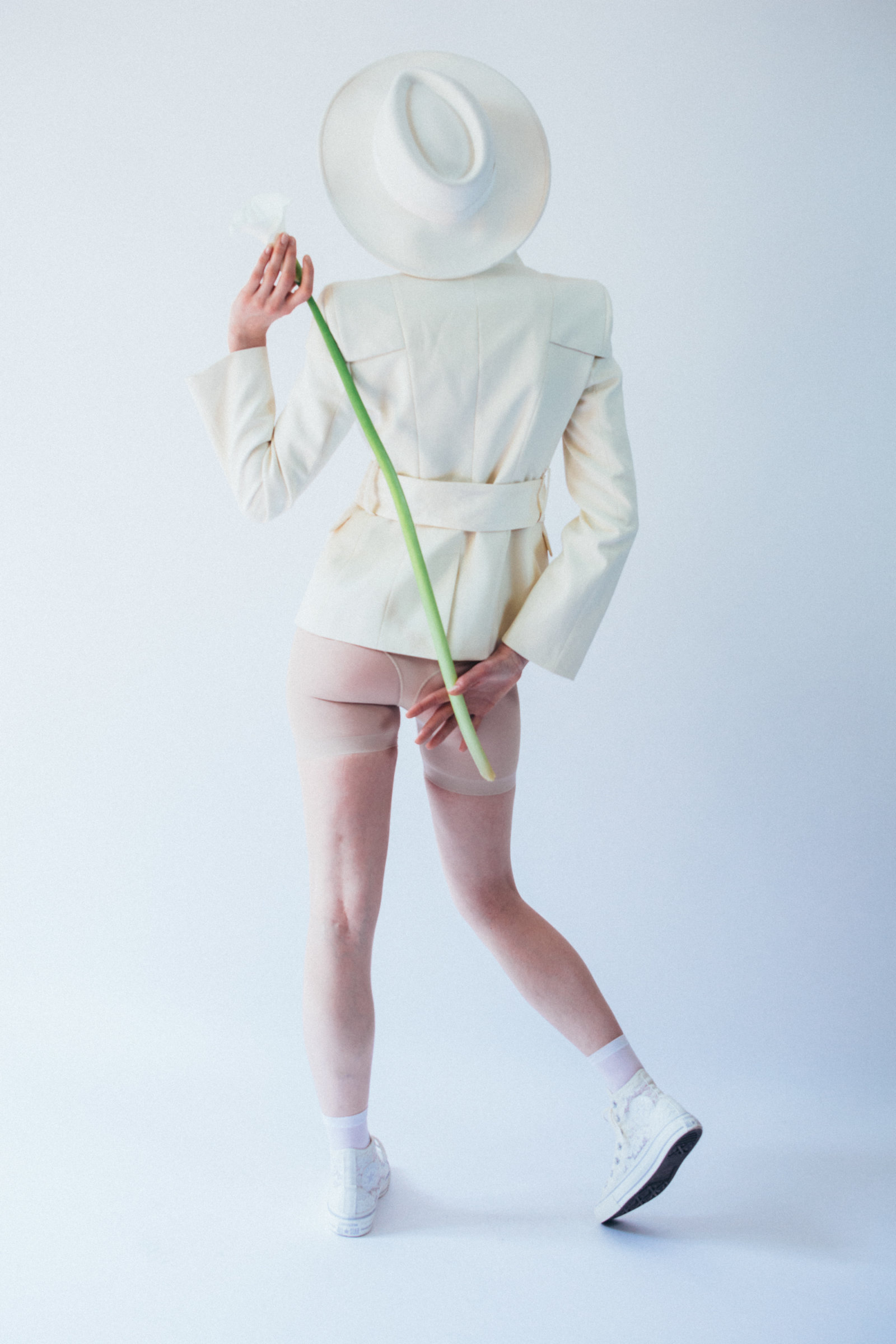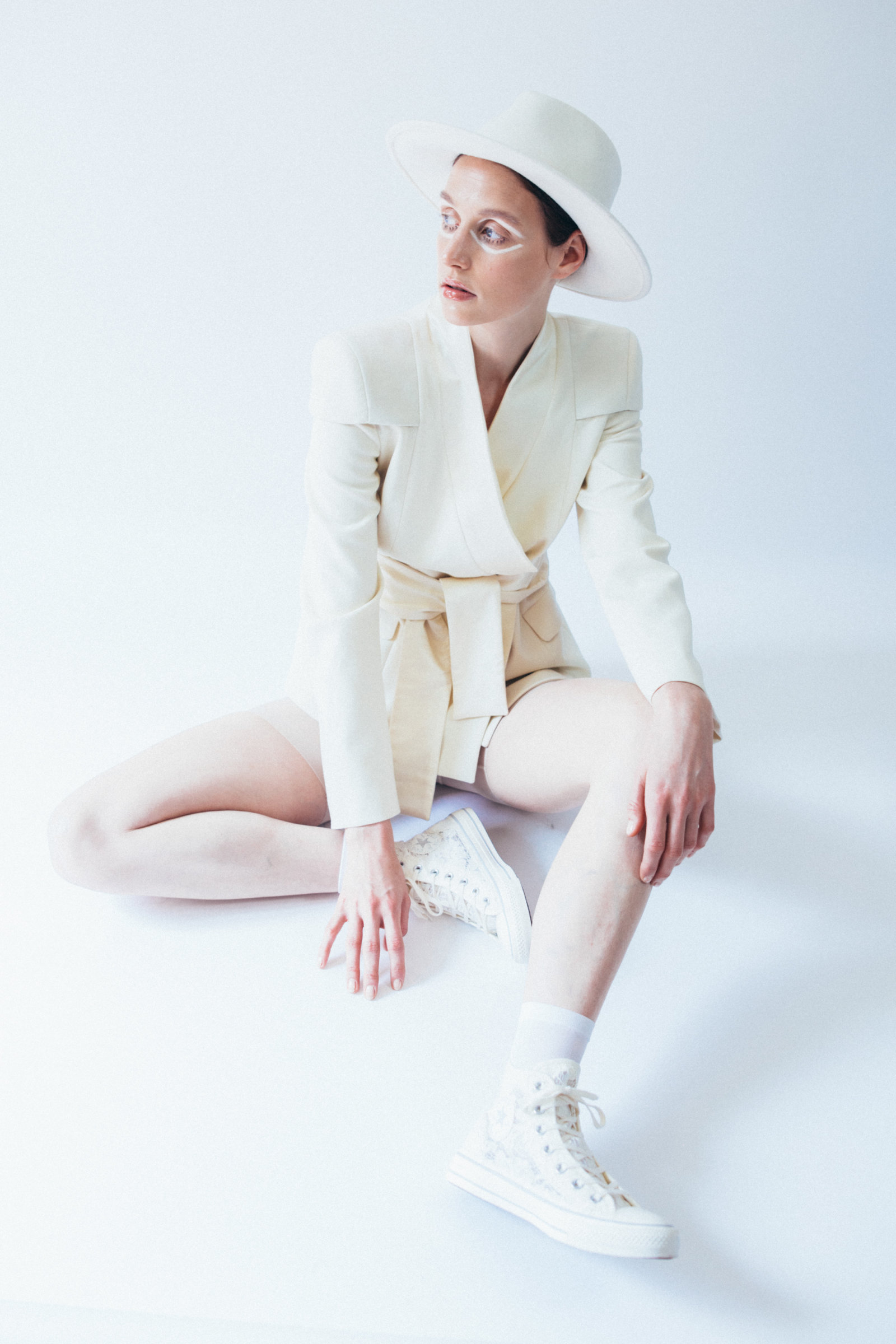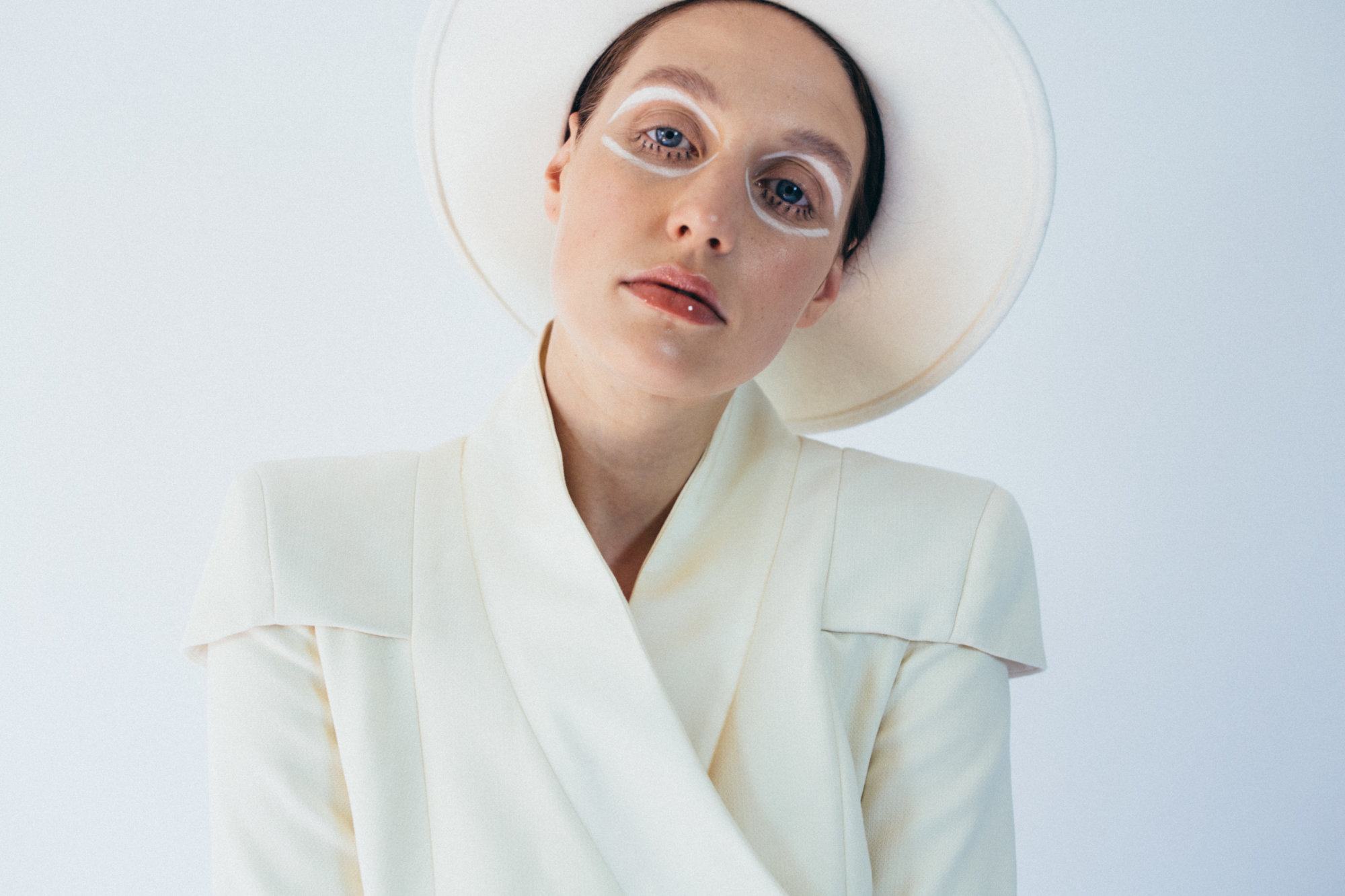 Jacket: Officine Vanilla
Socks: ITEM m6
Shoes: Nike – Converse
Hat: Montegallo
__________
Total White: Flexibility
__________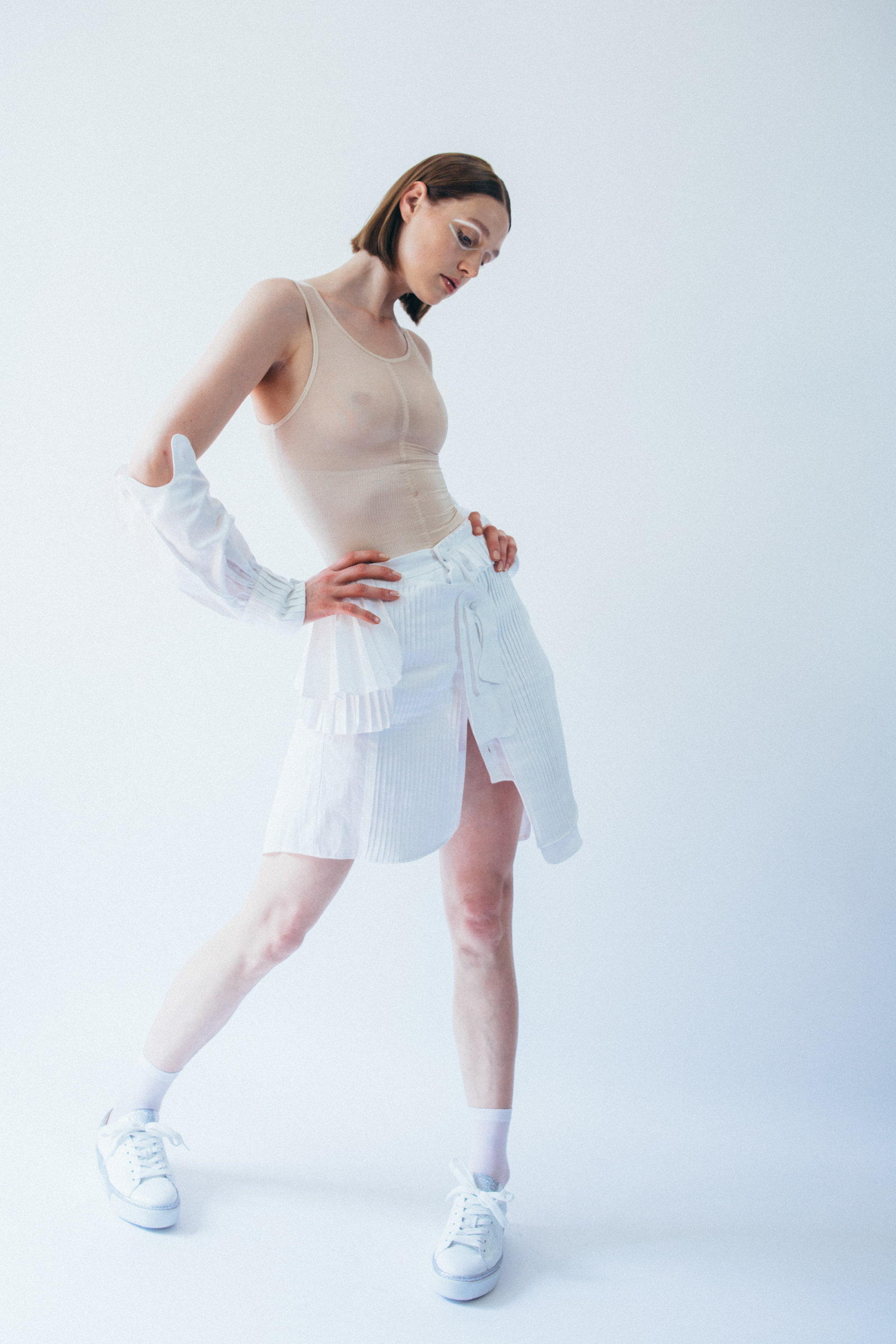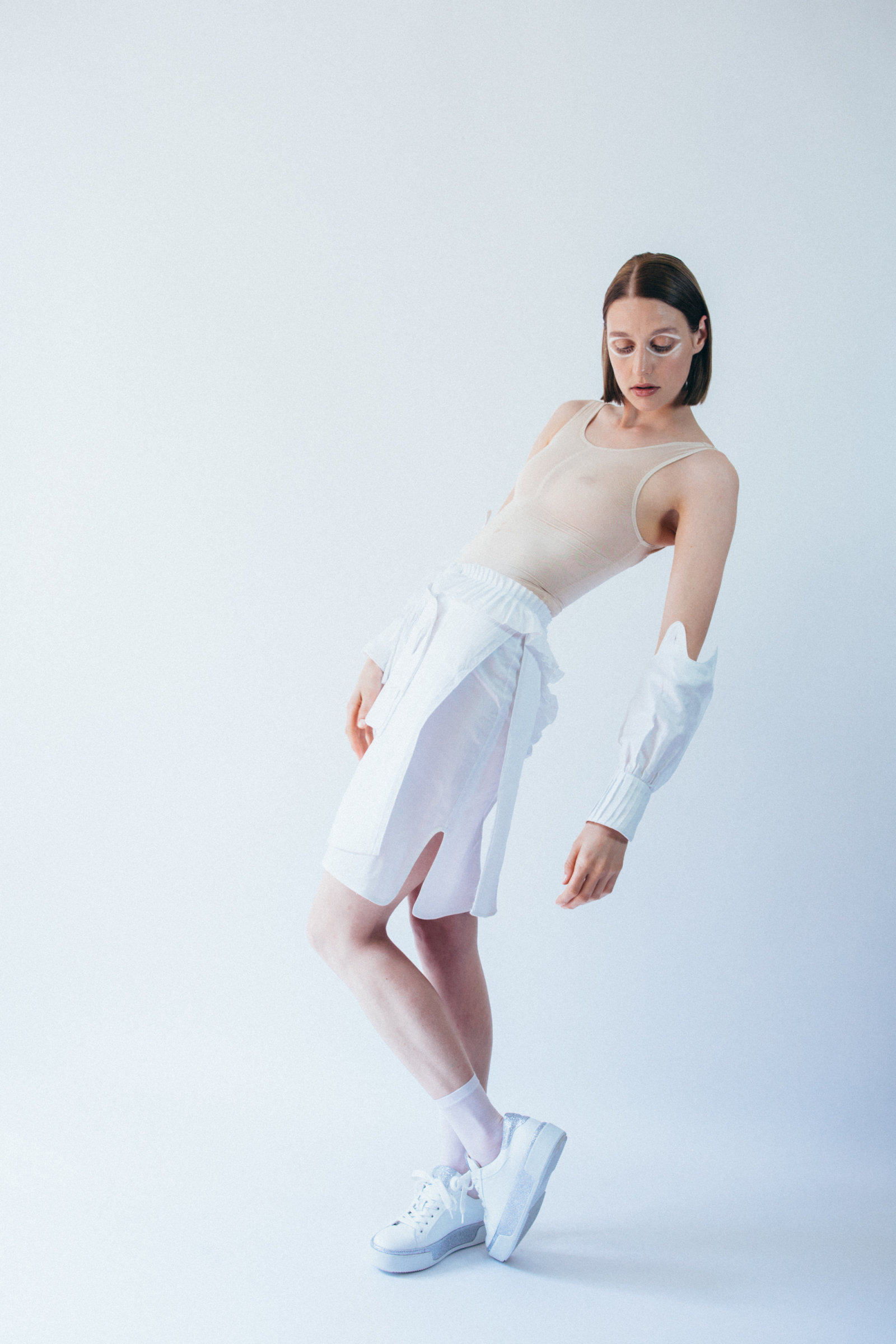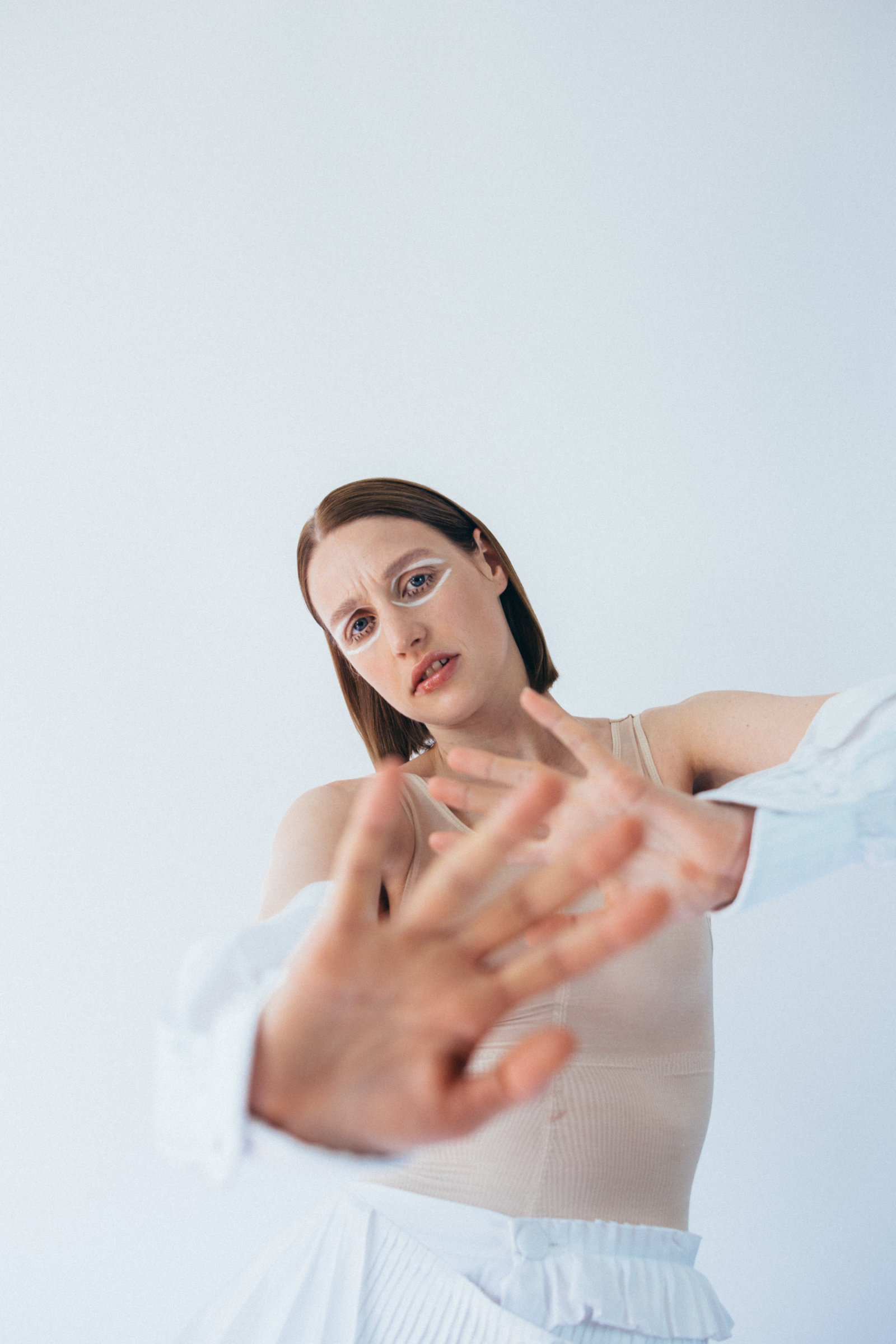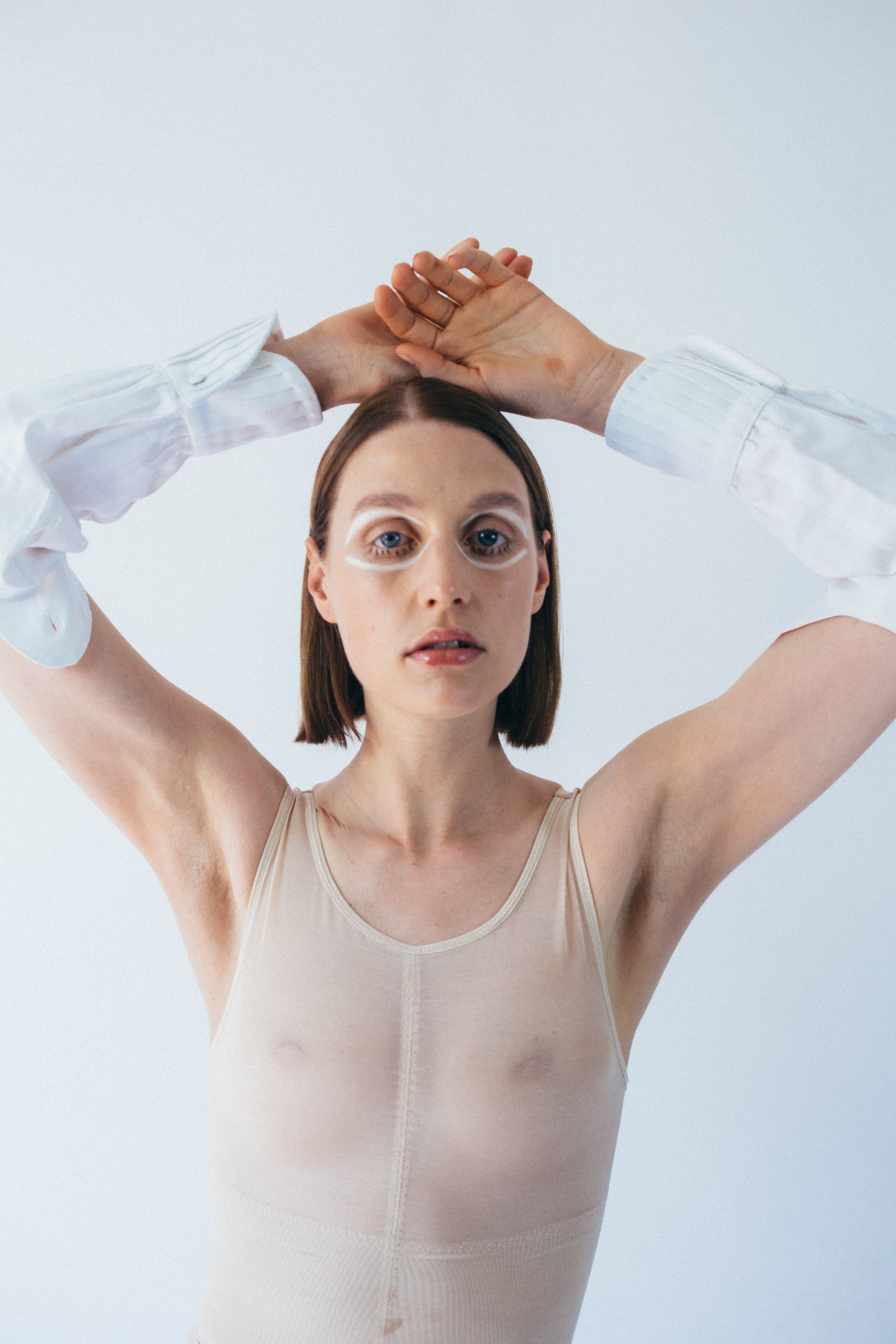 Let's Do It All Over Again.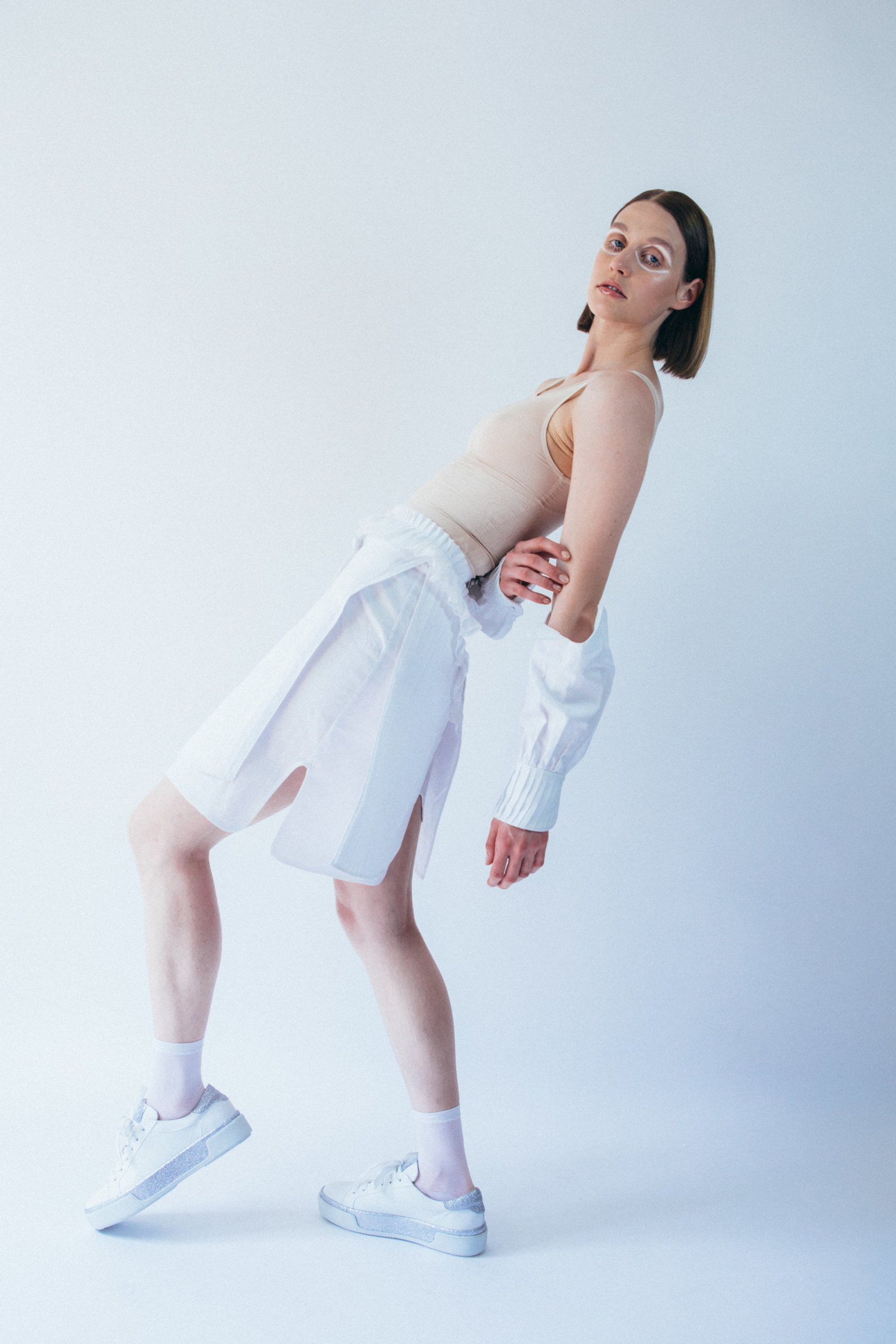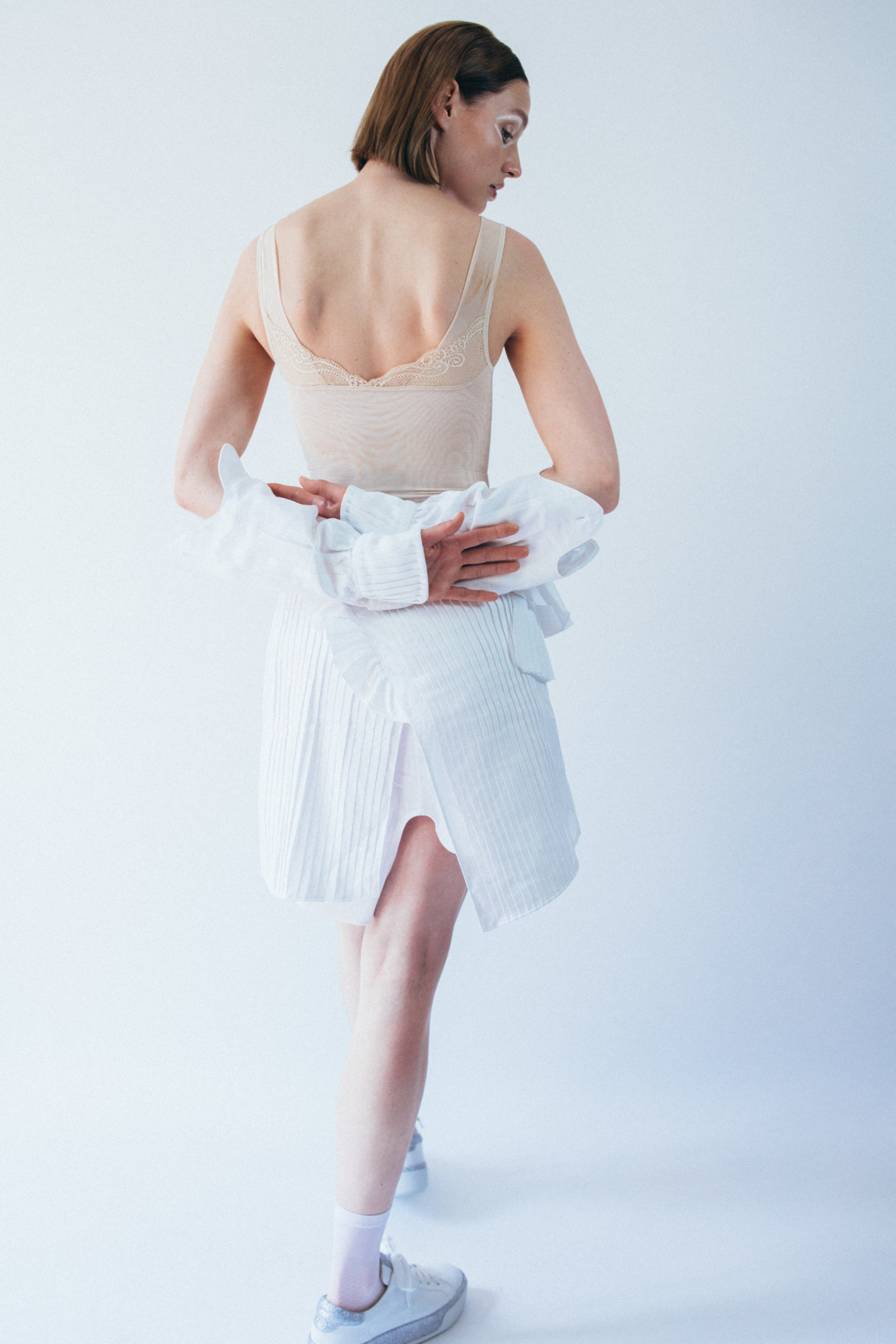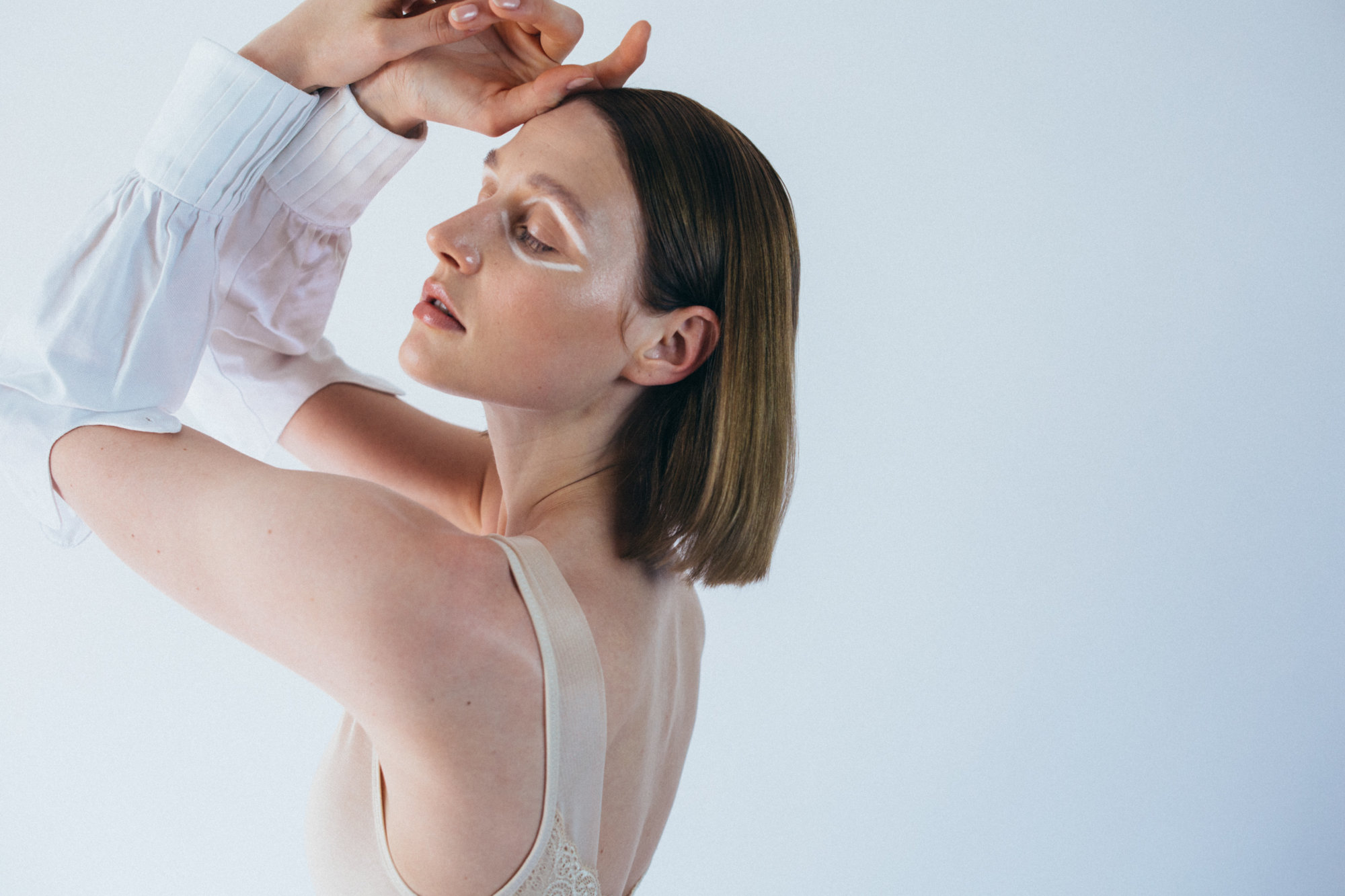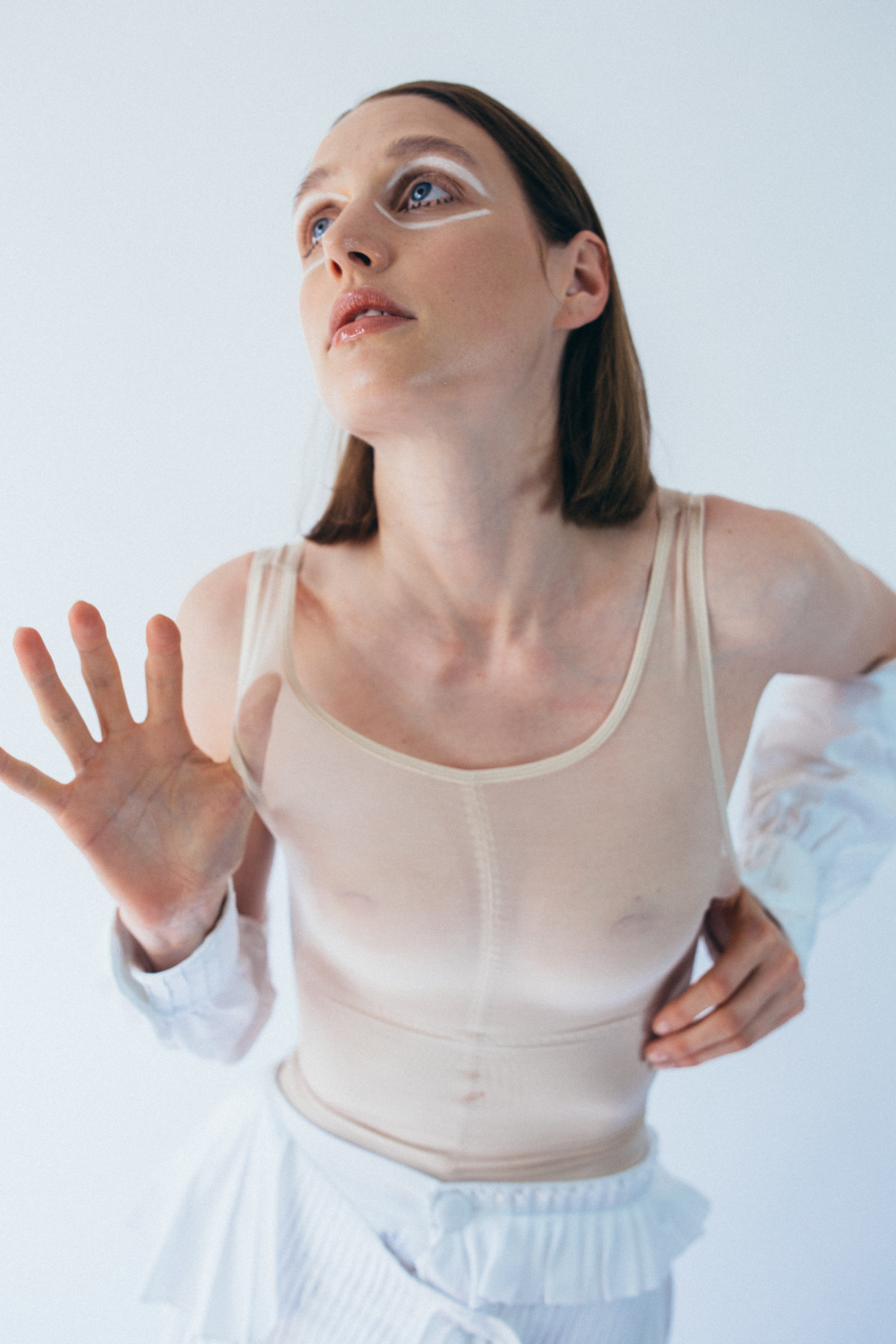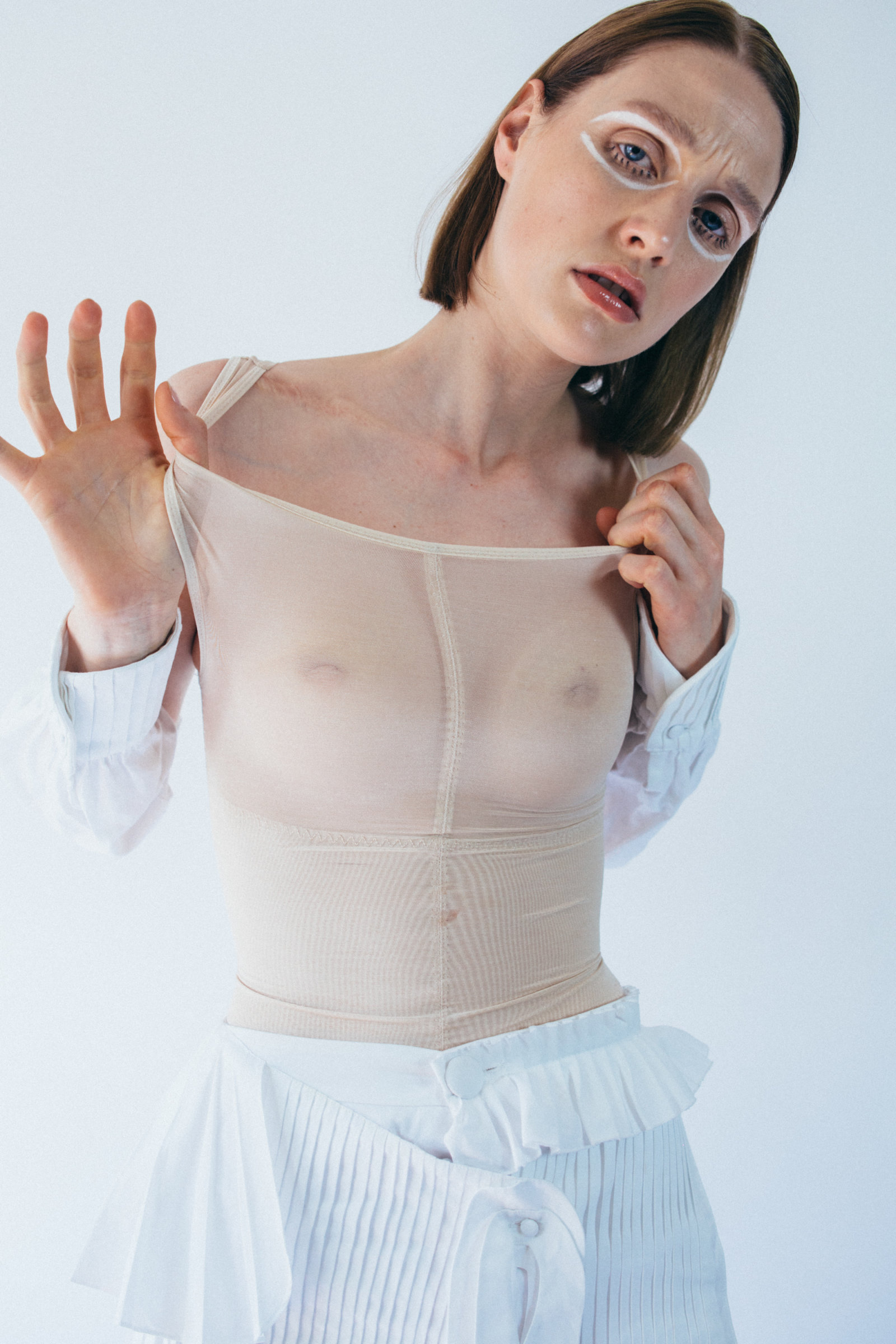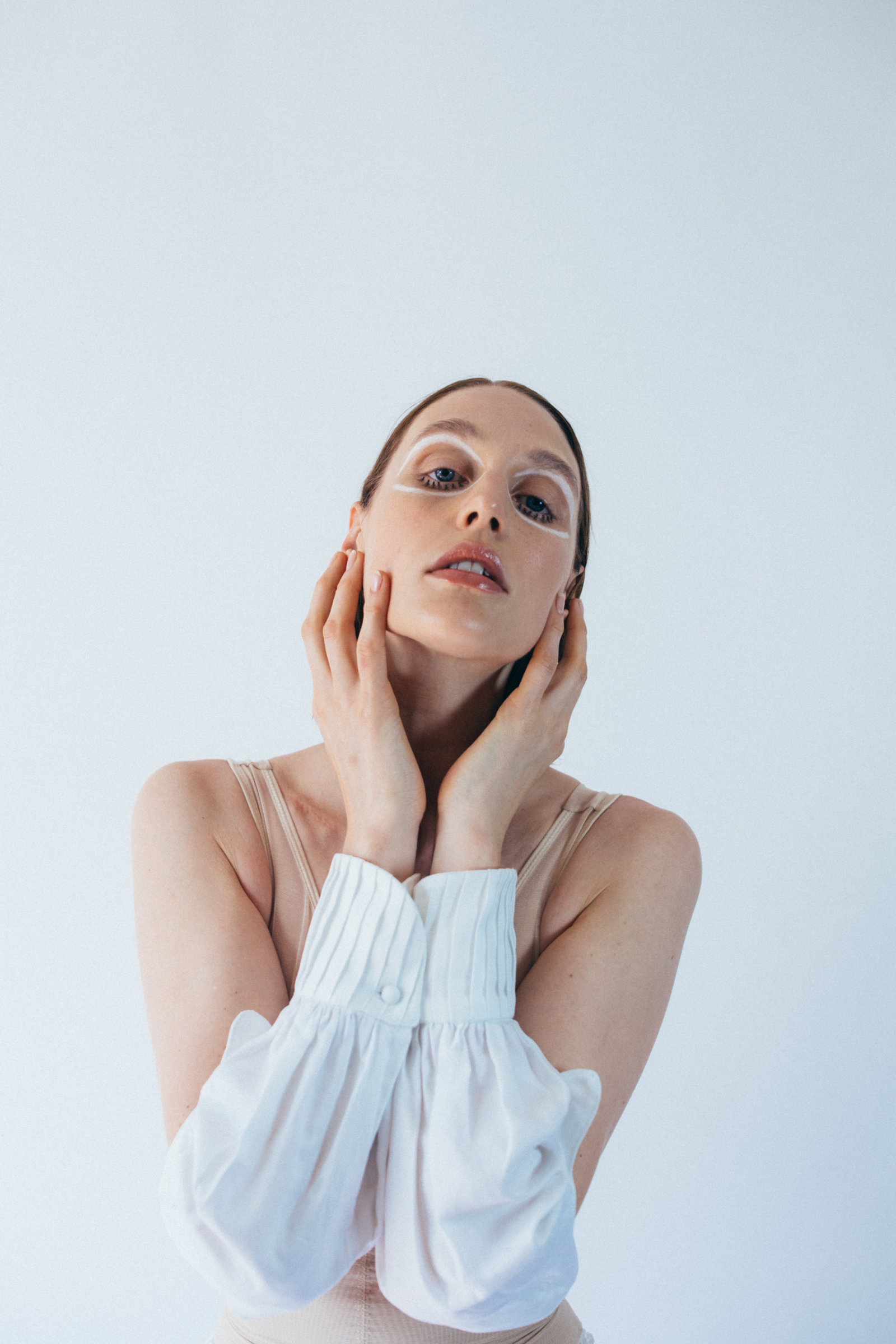 Thinking
About You
Thinking
Of Me.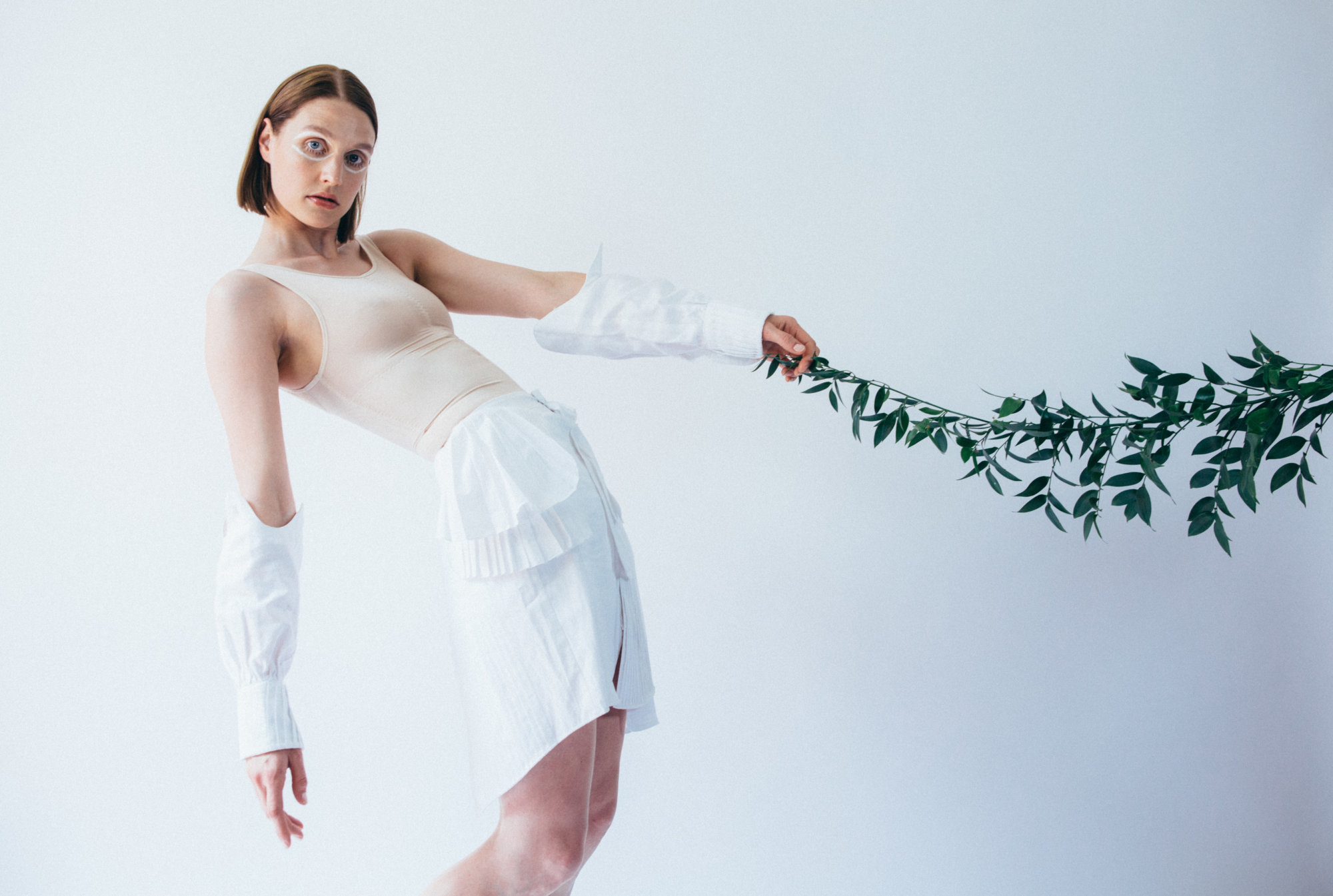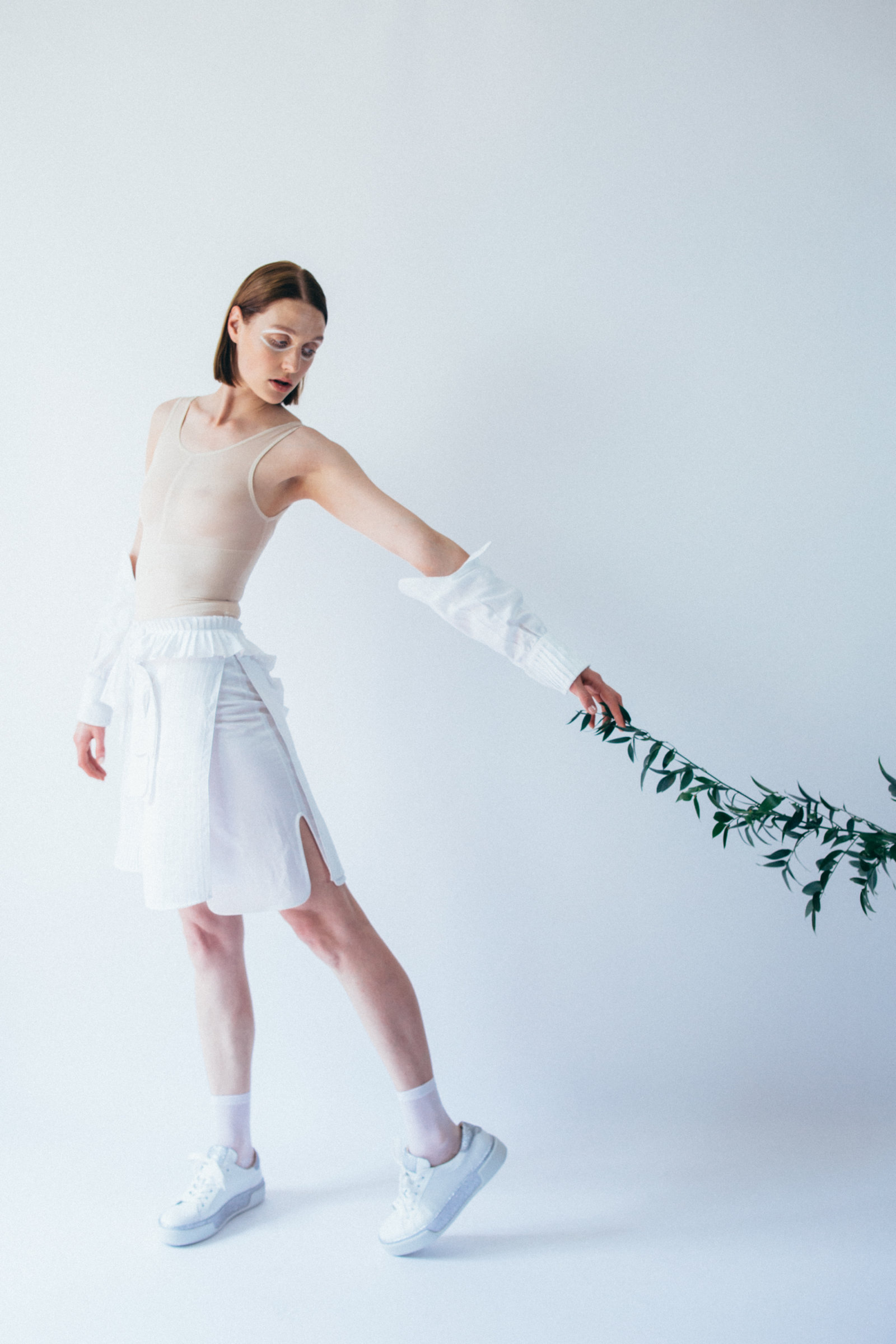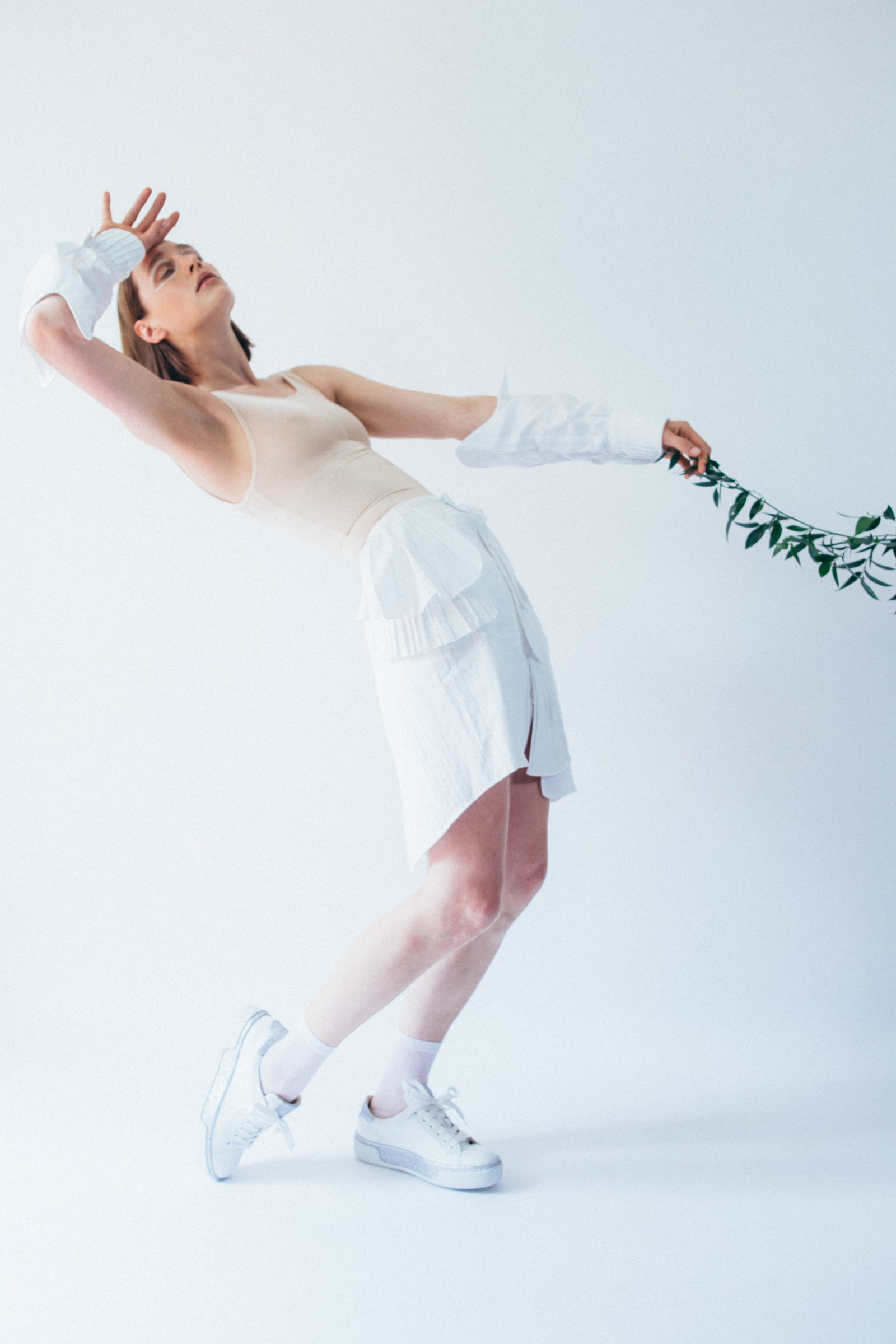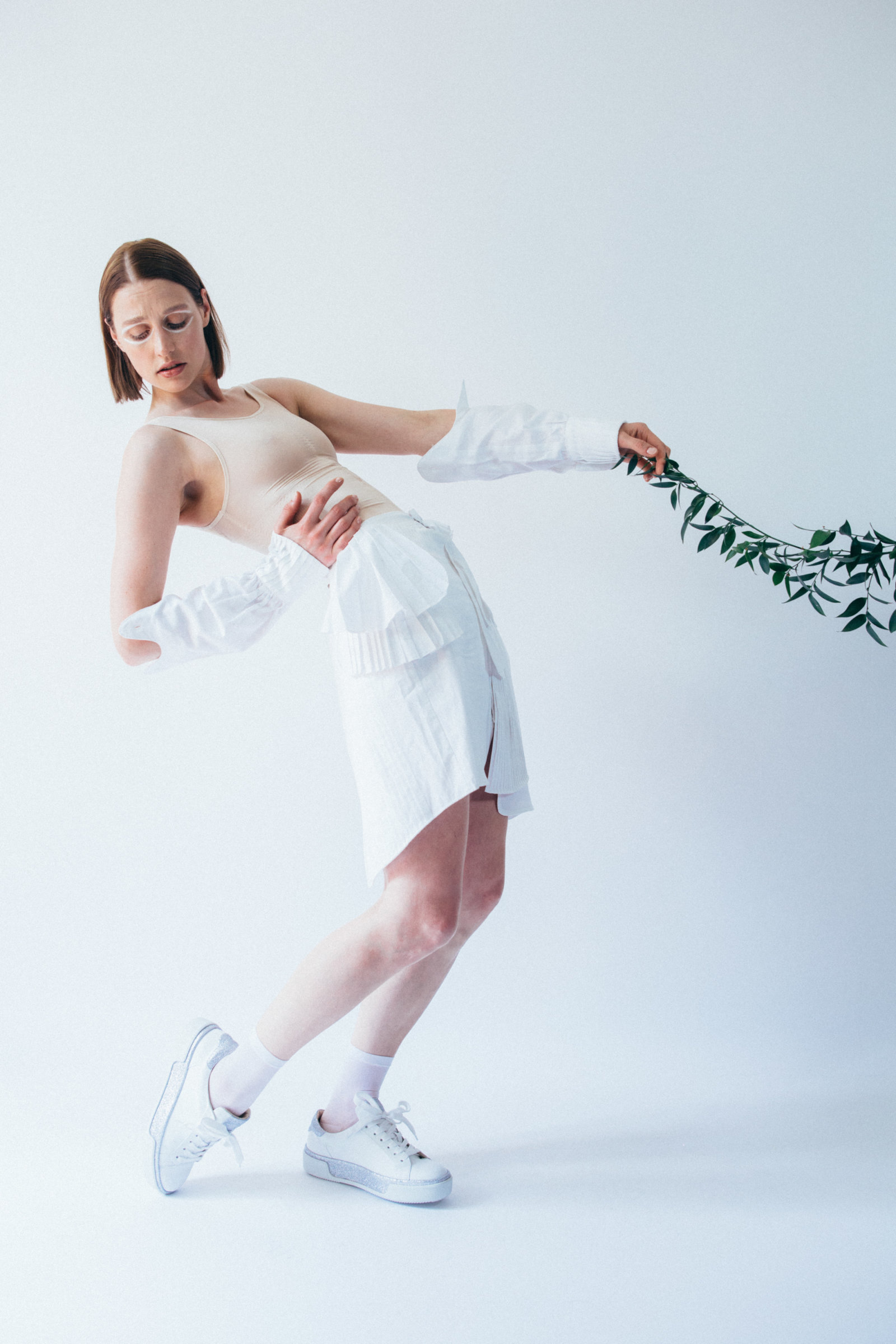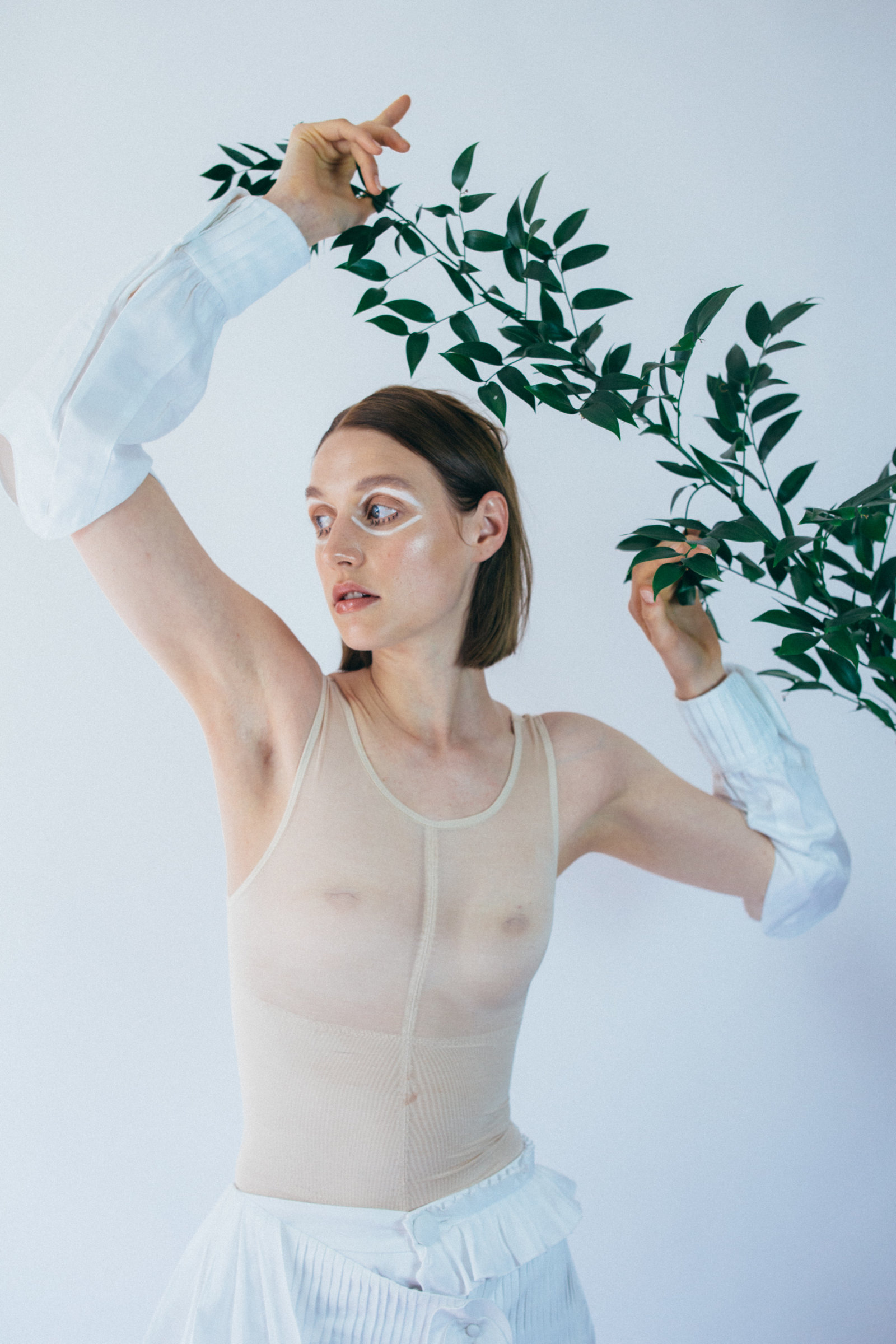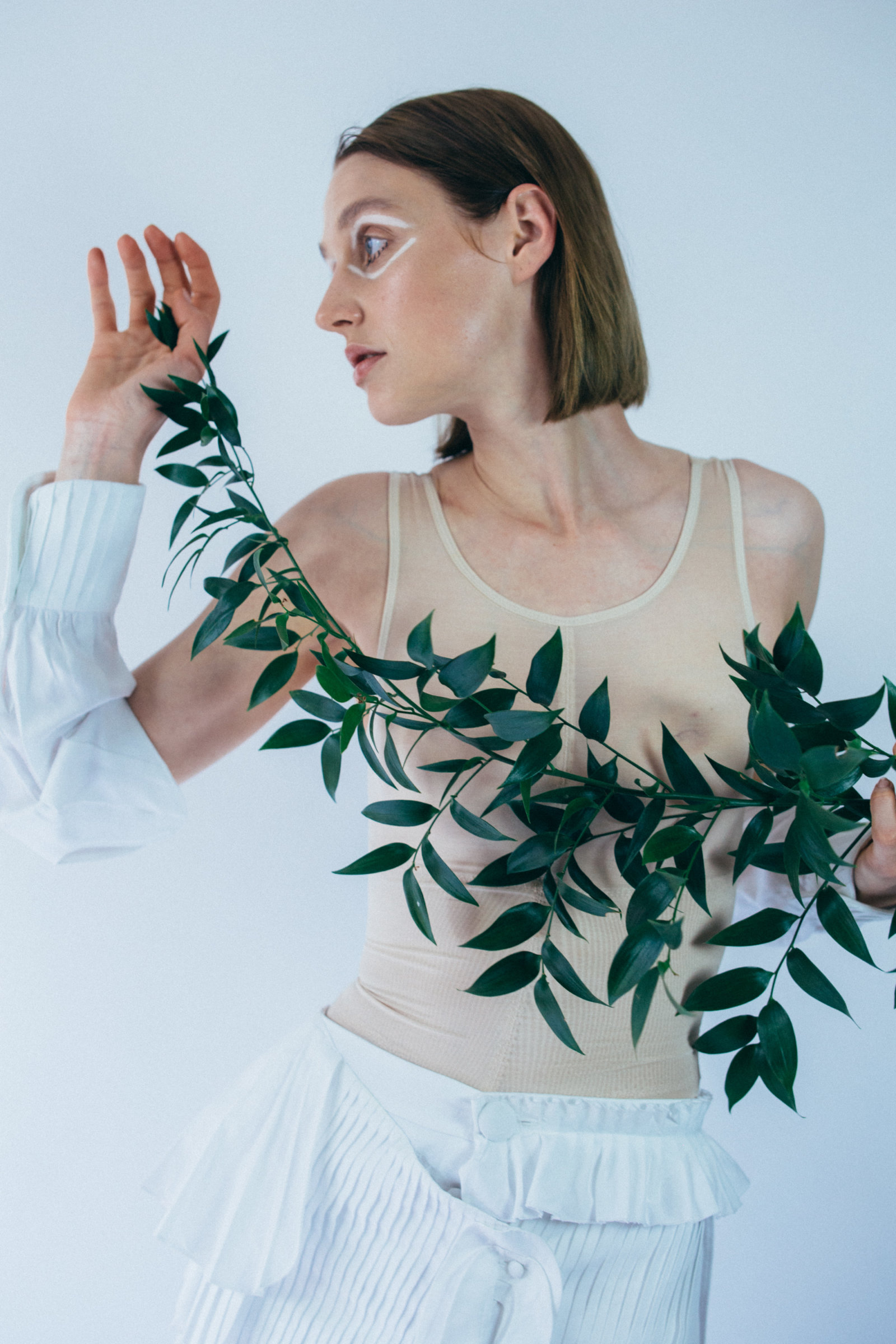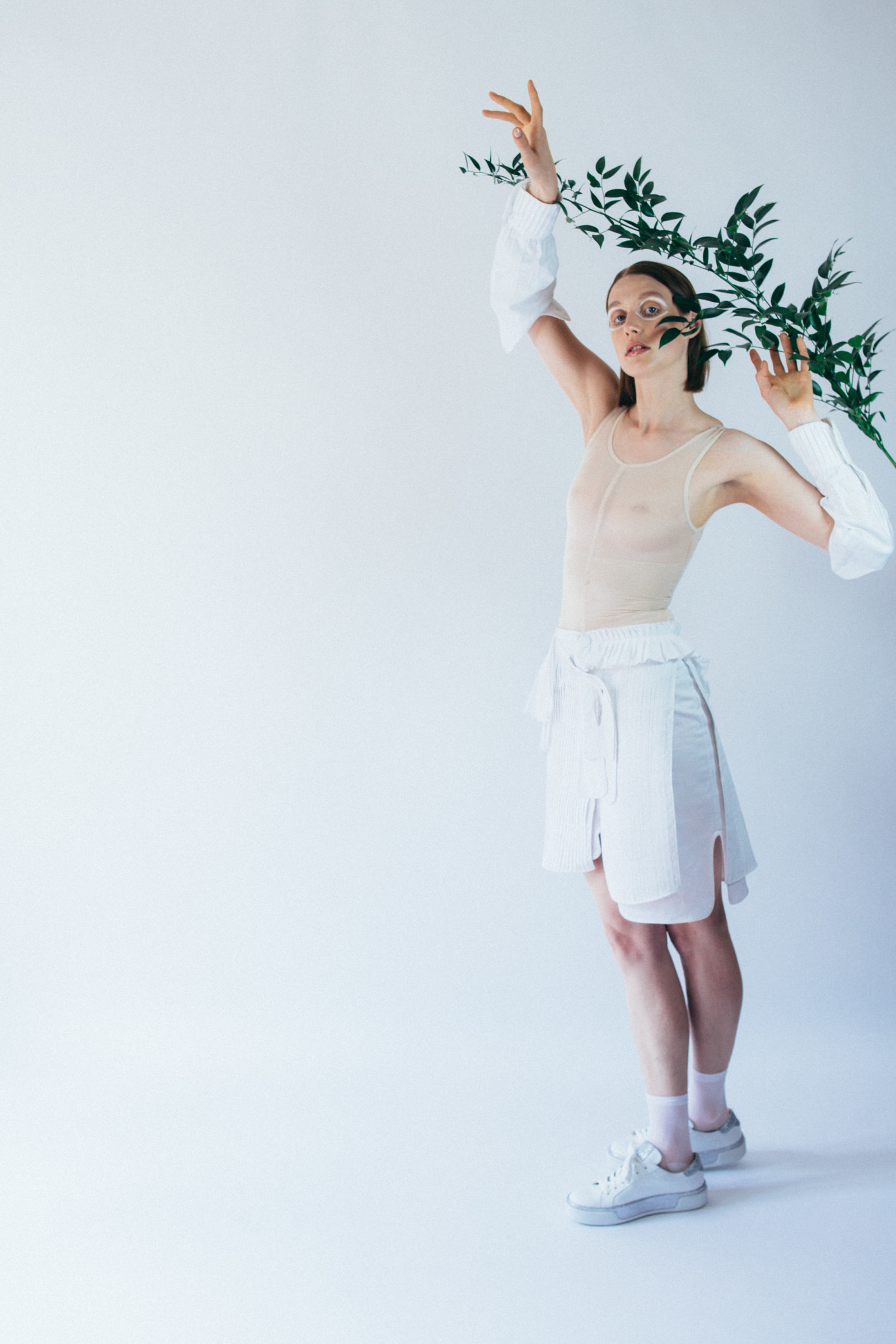 Sleeves: Massimo Crivelli
Skirt: Massimo Crivelli
Socks: ITEM m6
Shoes: Janet Sport
__________
Total White: Clarity
__________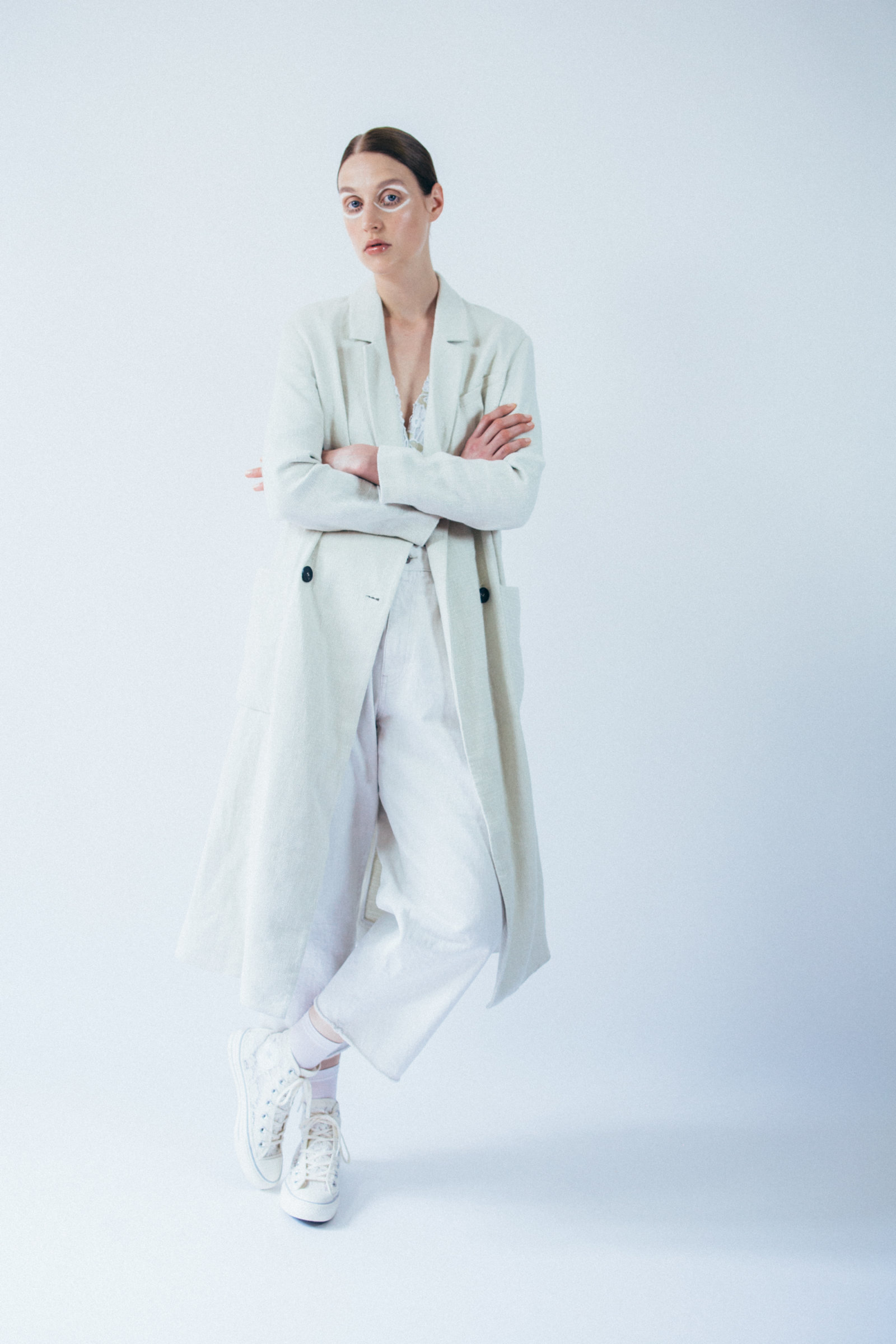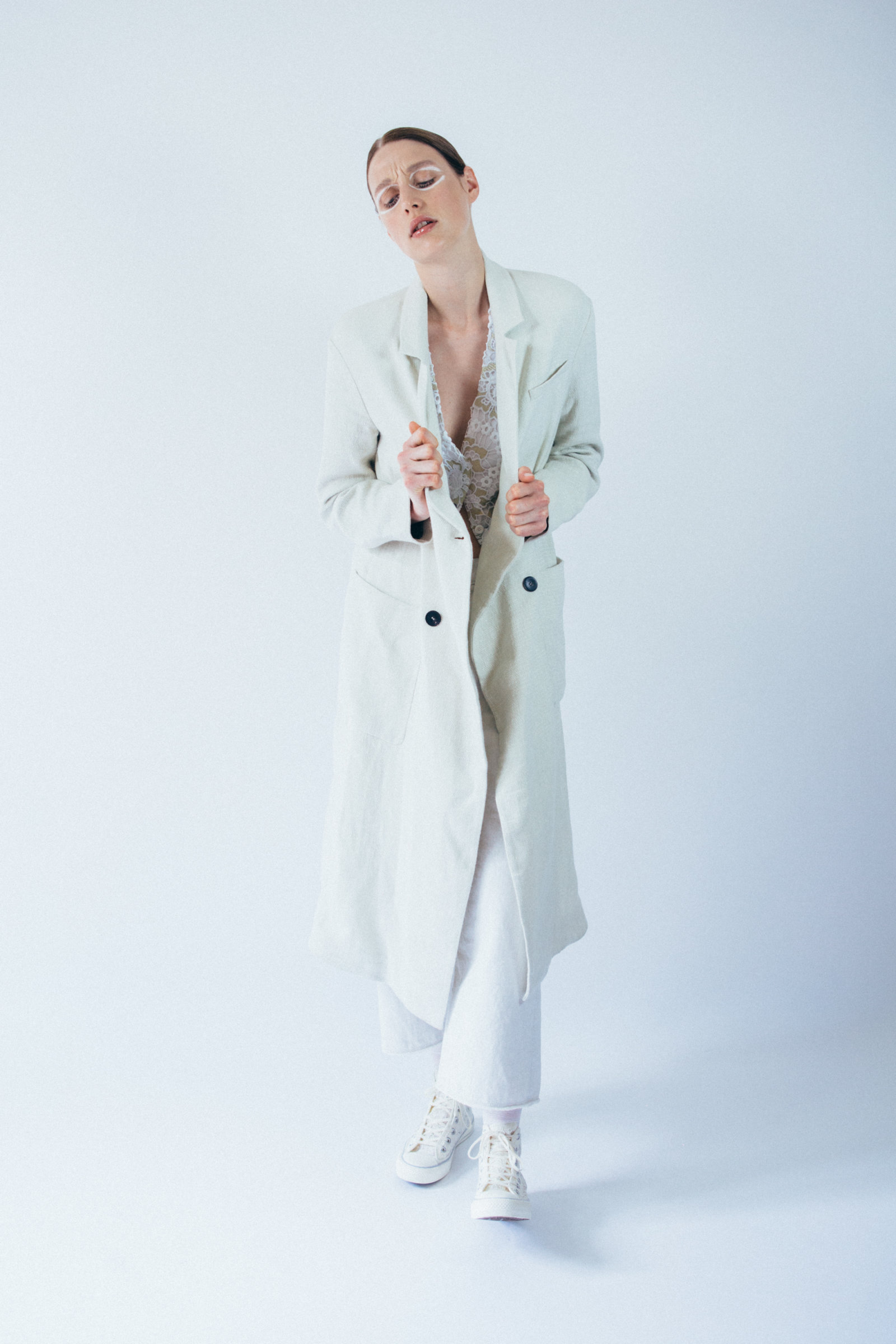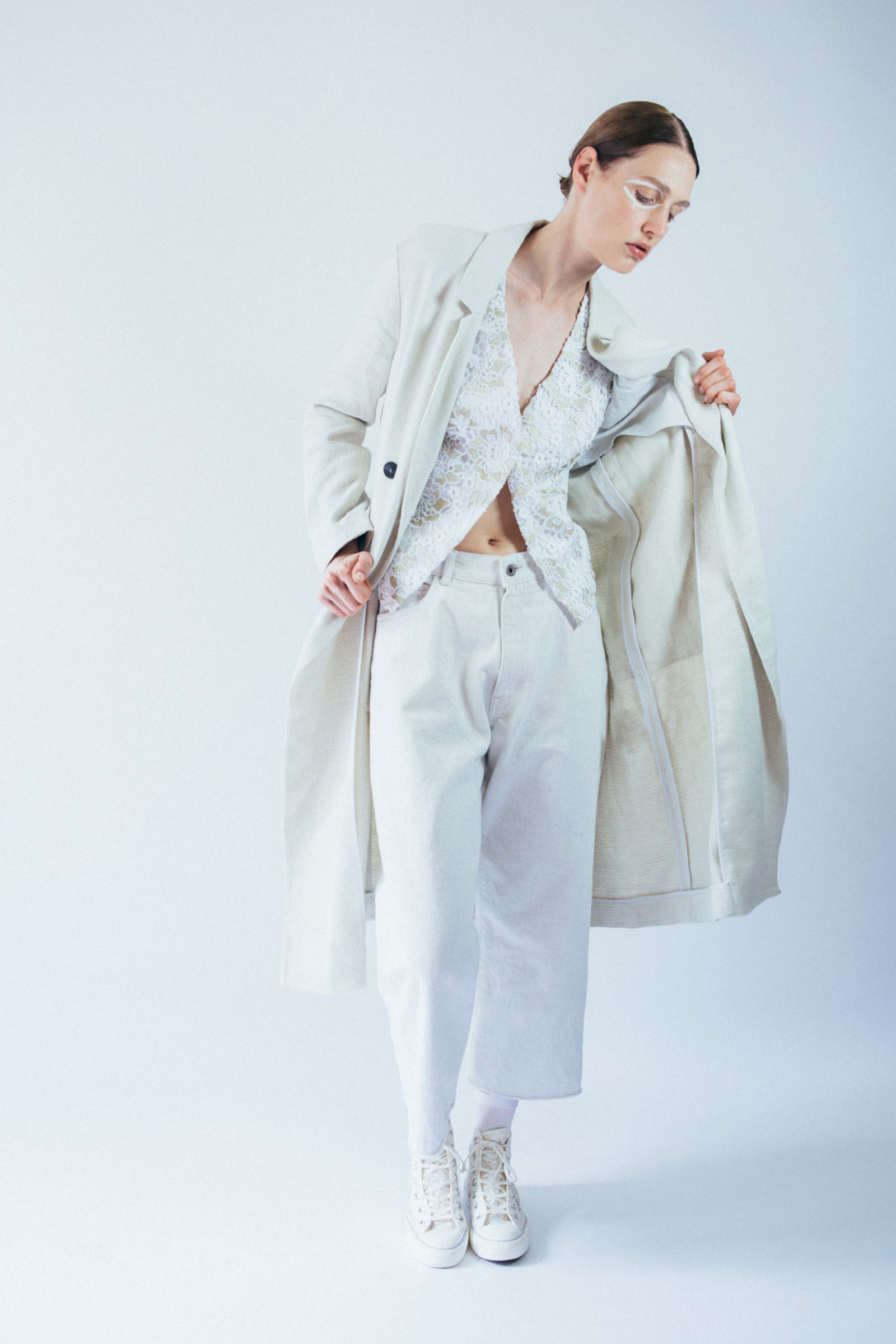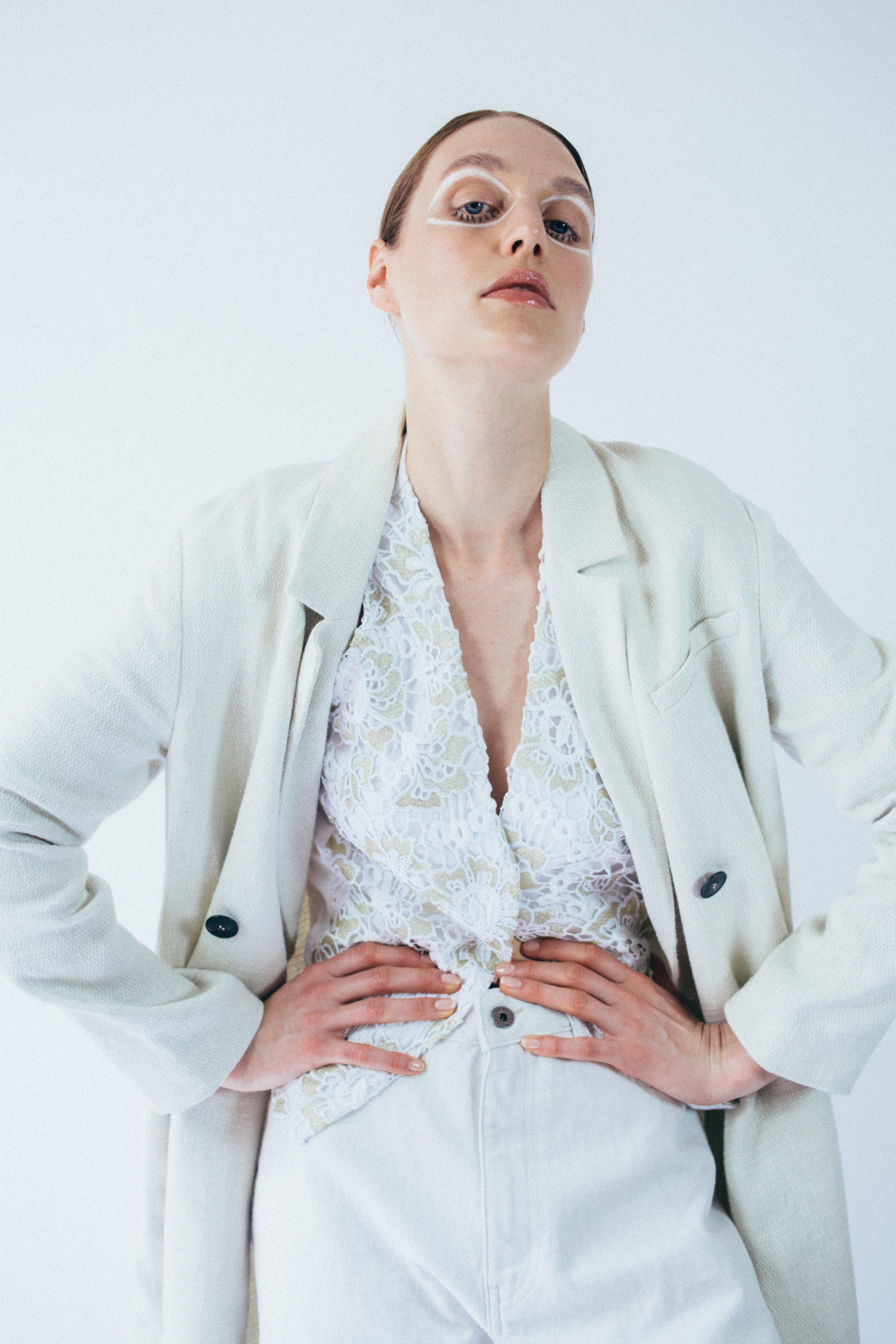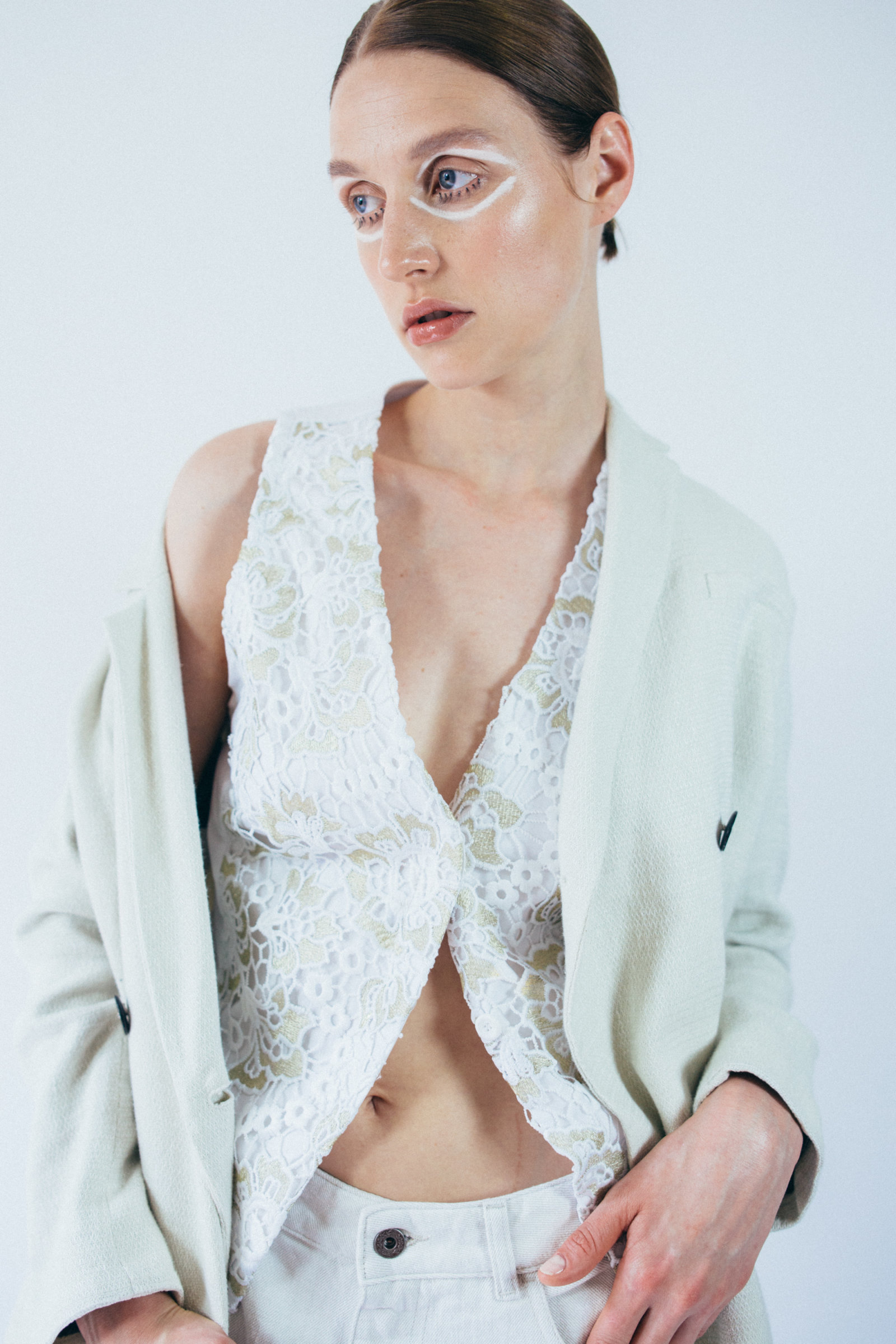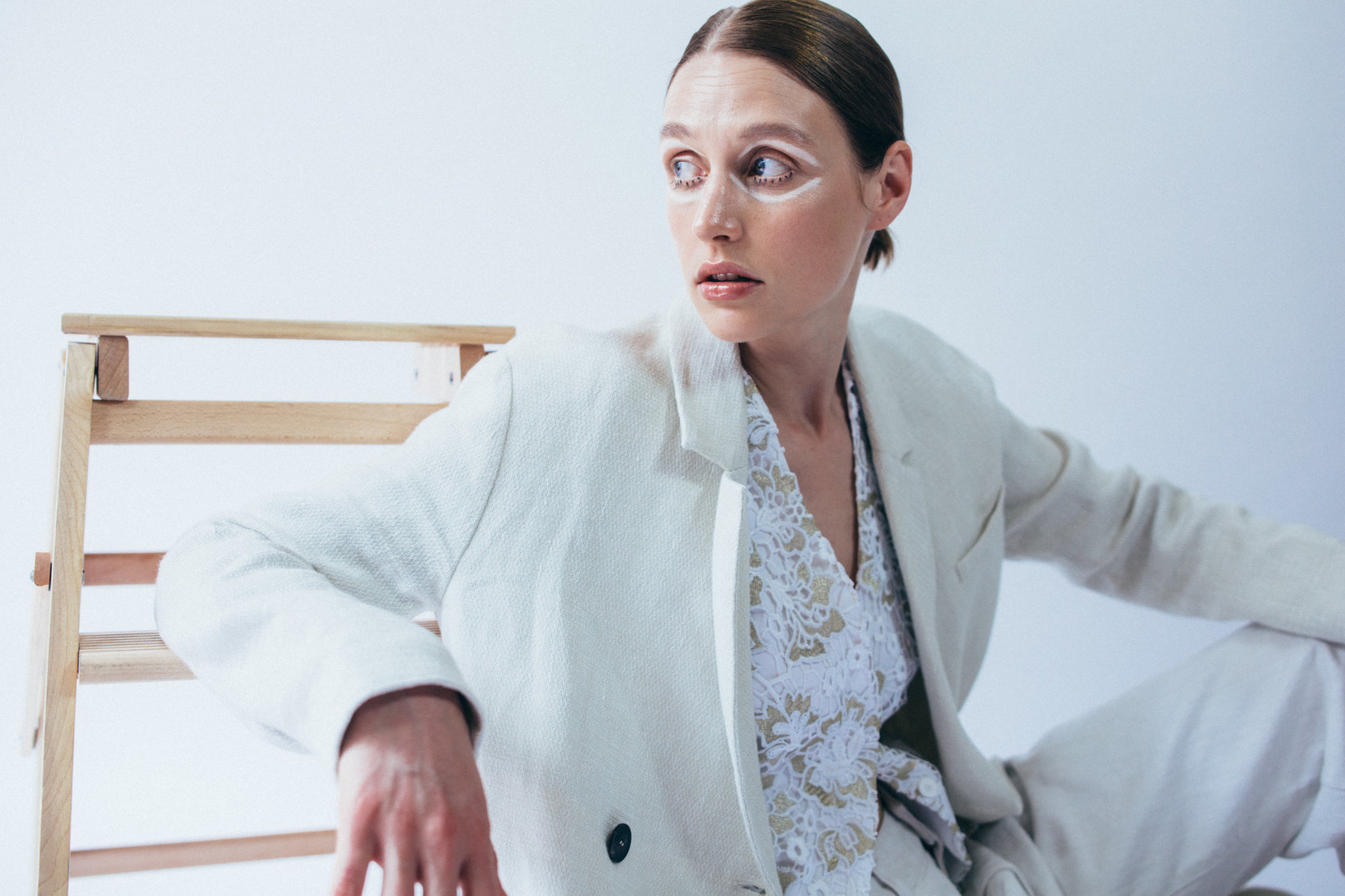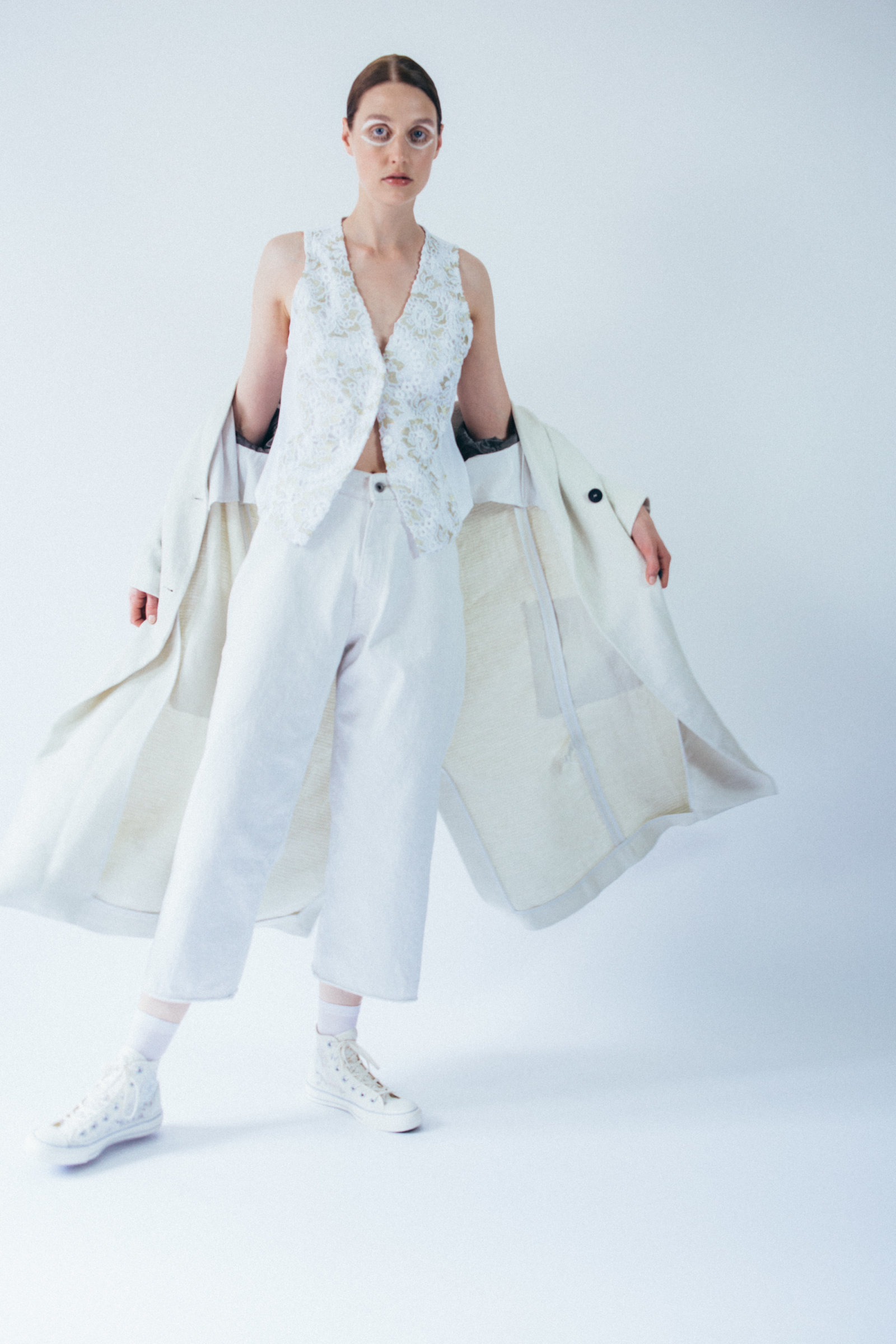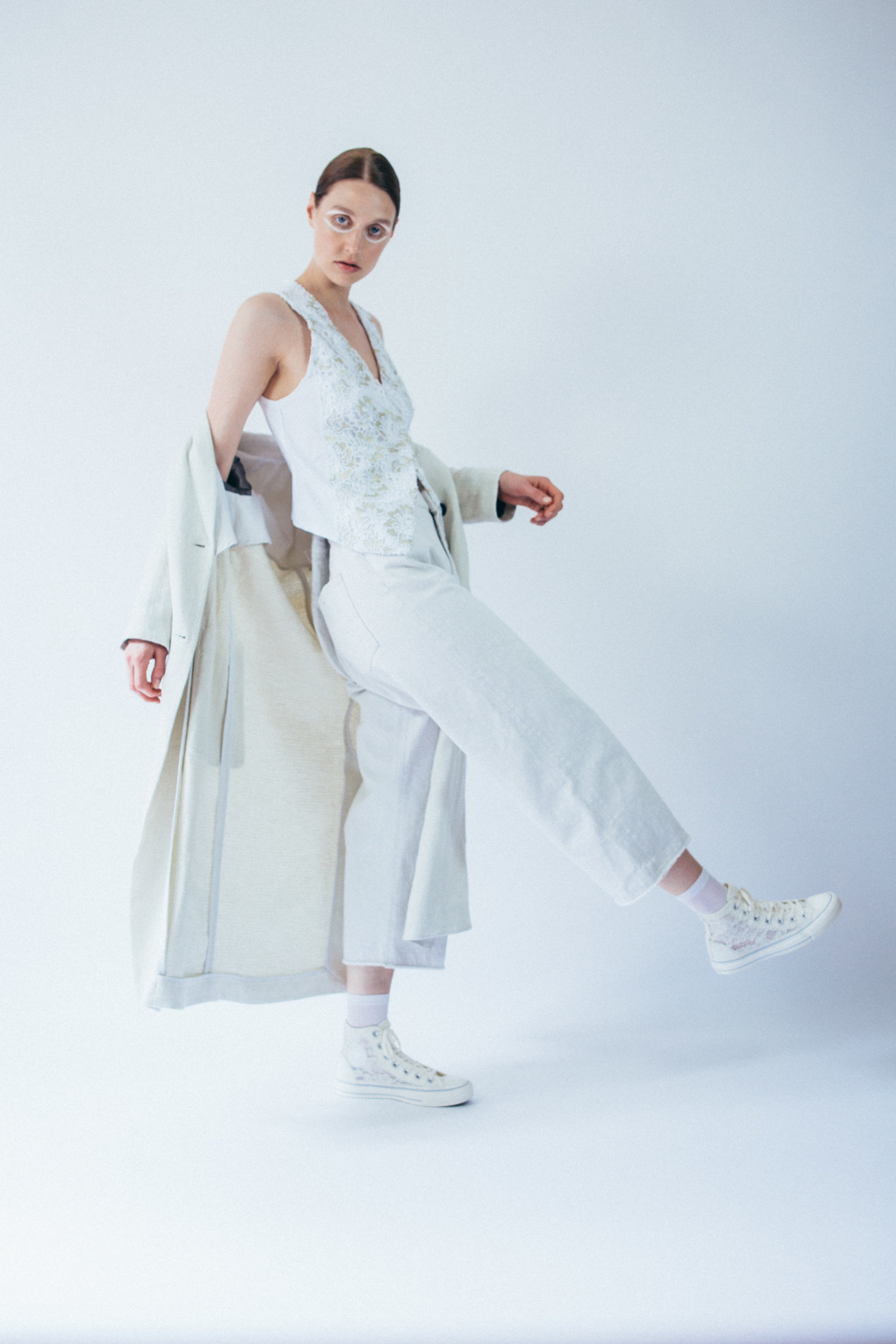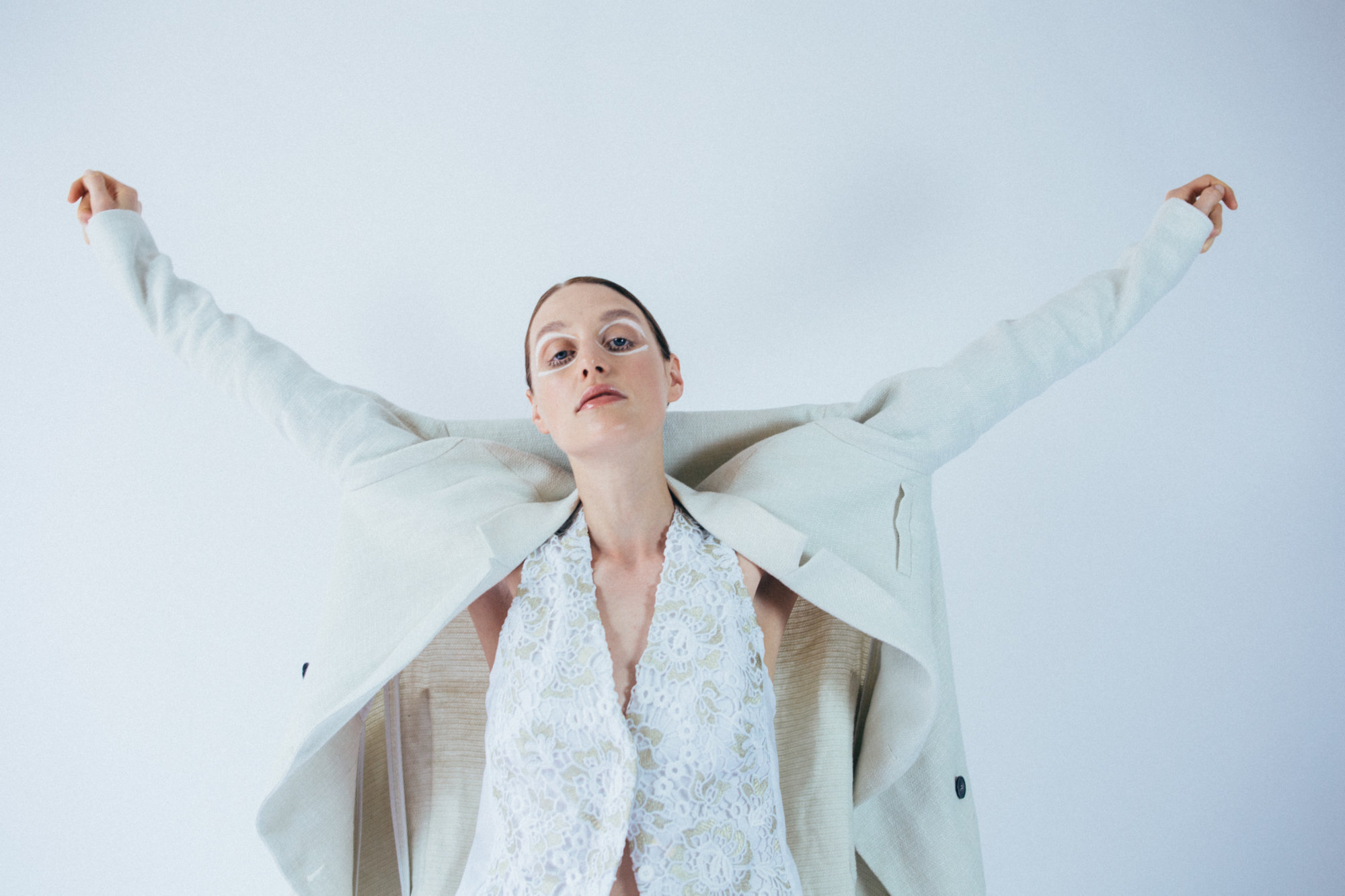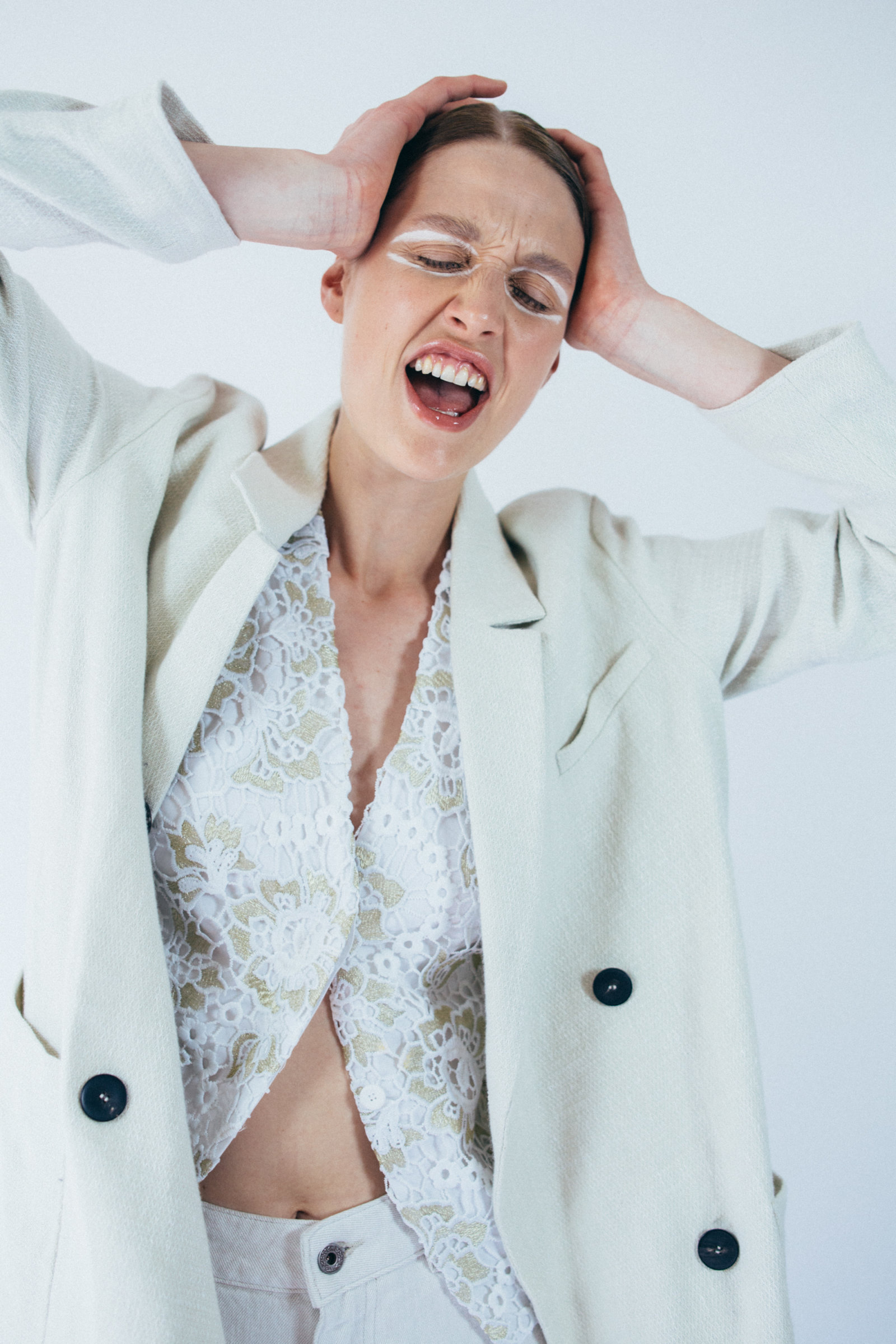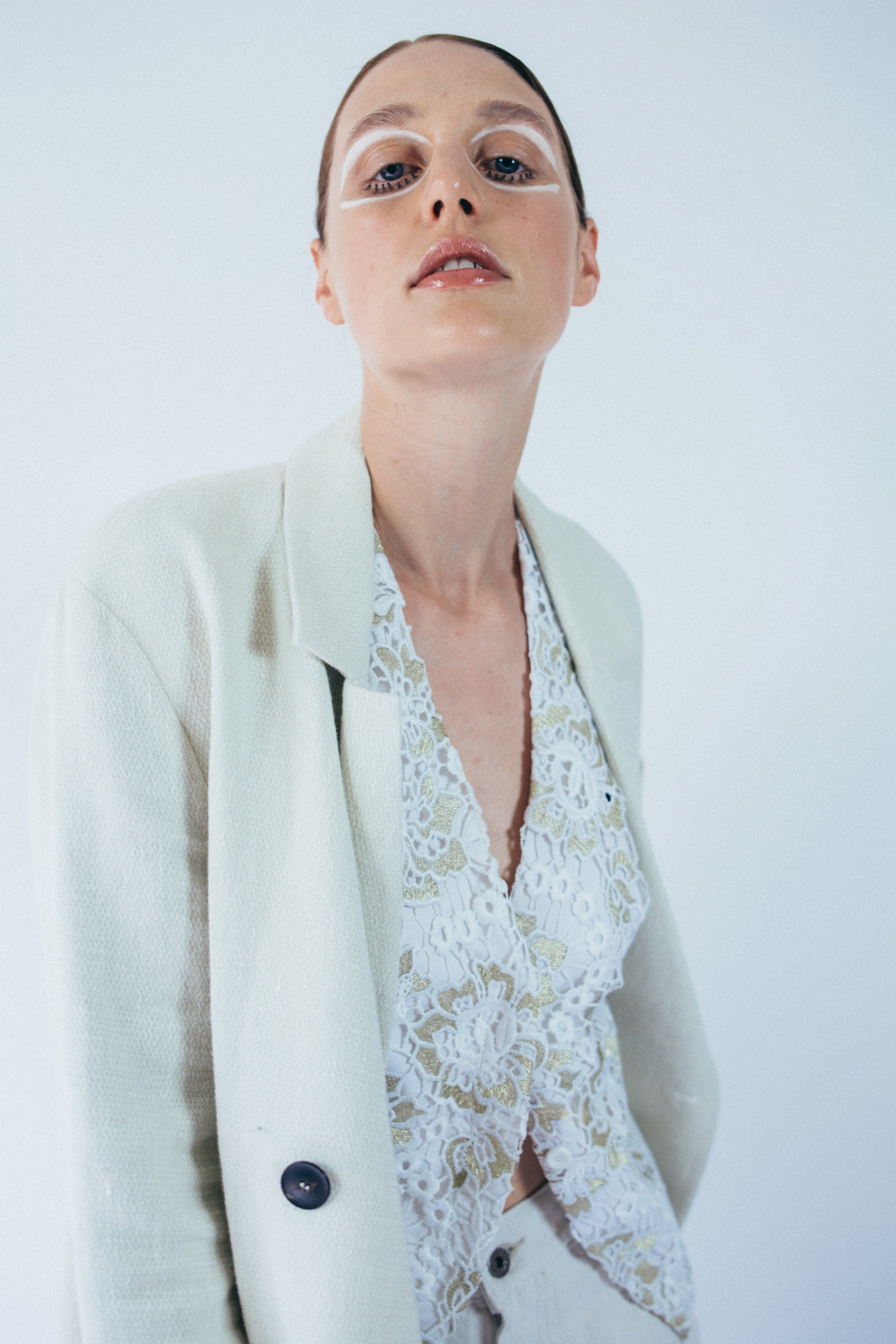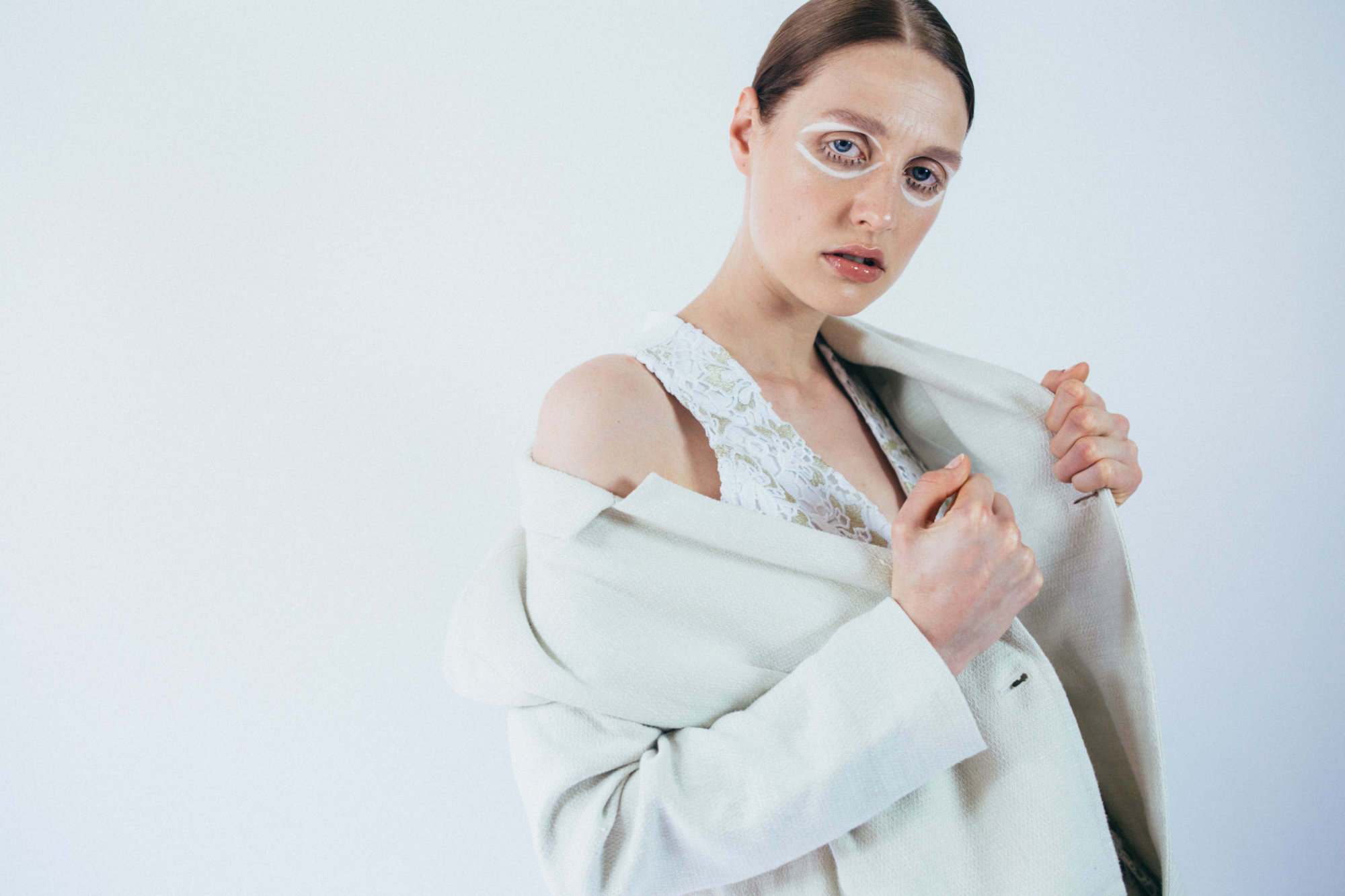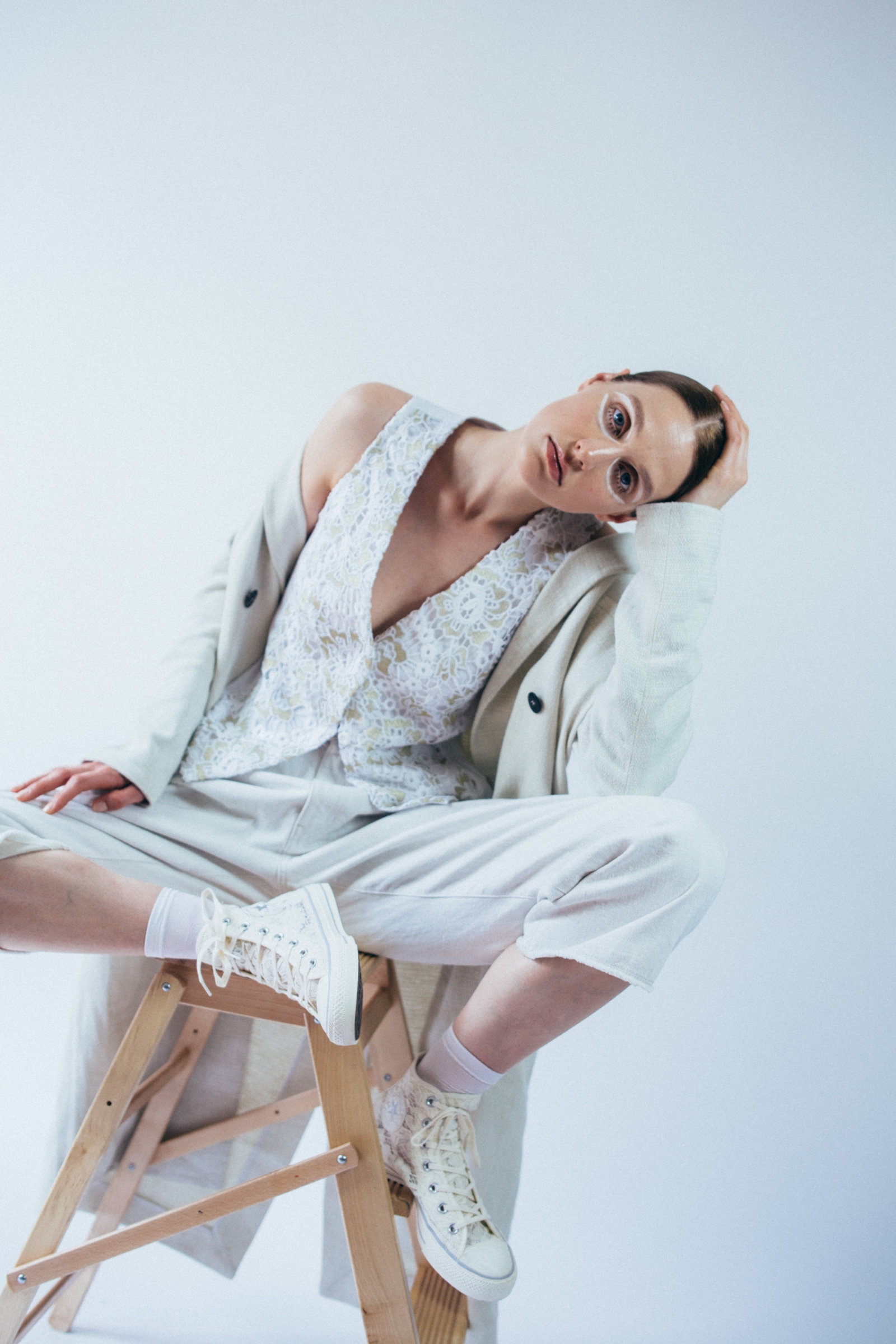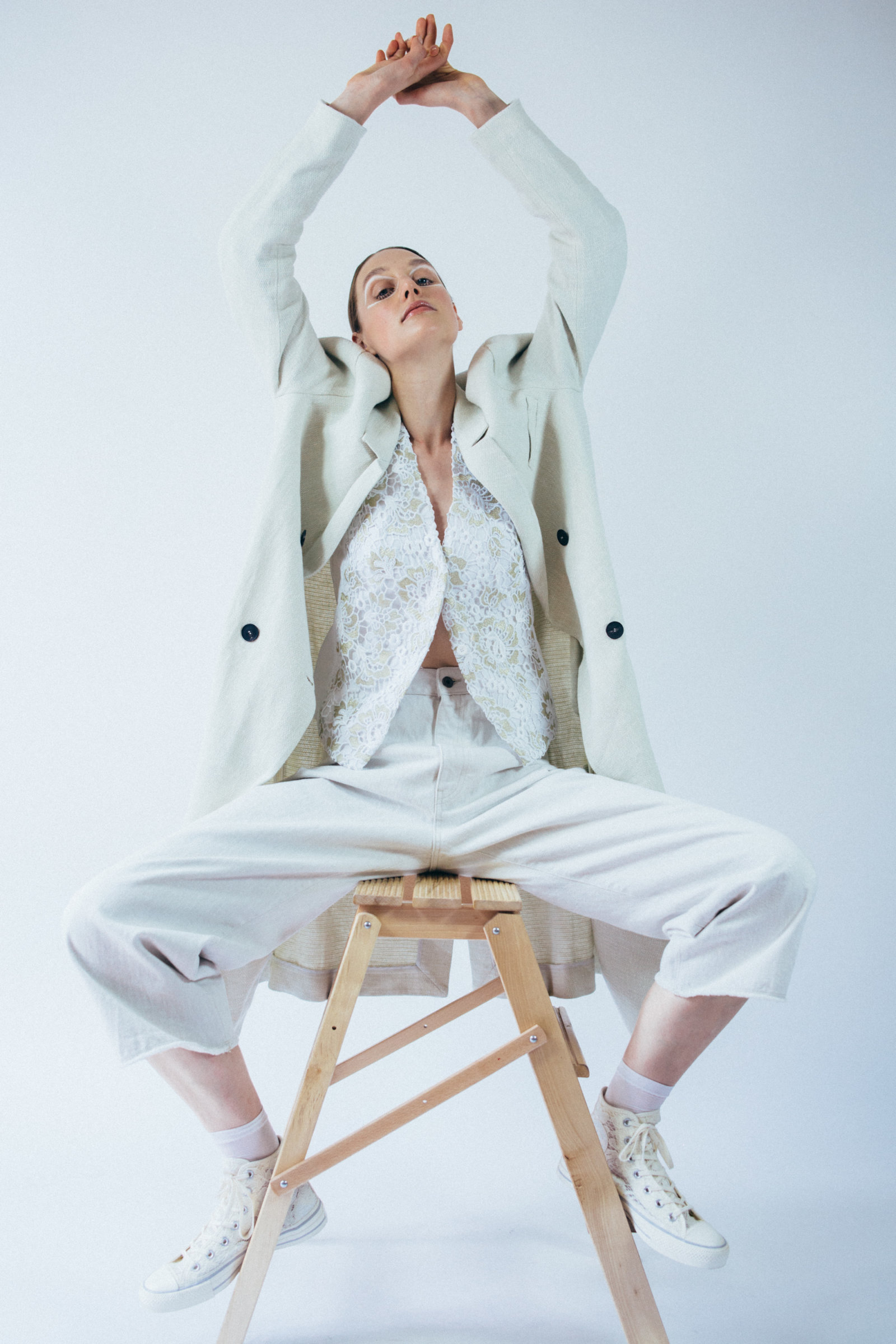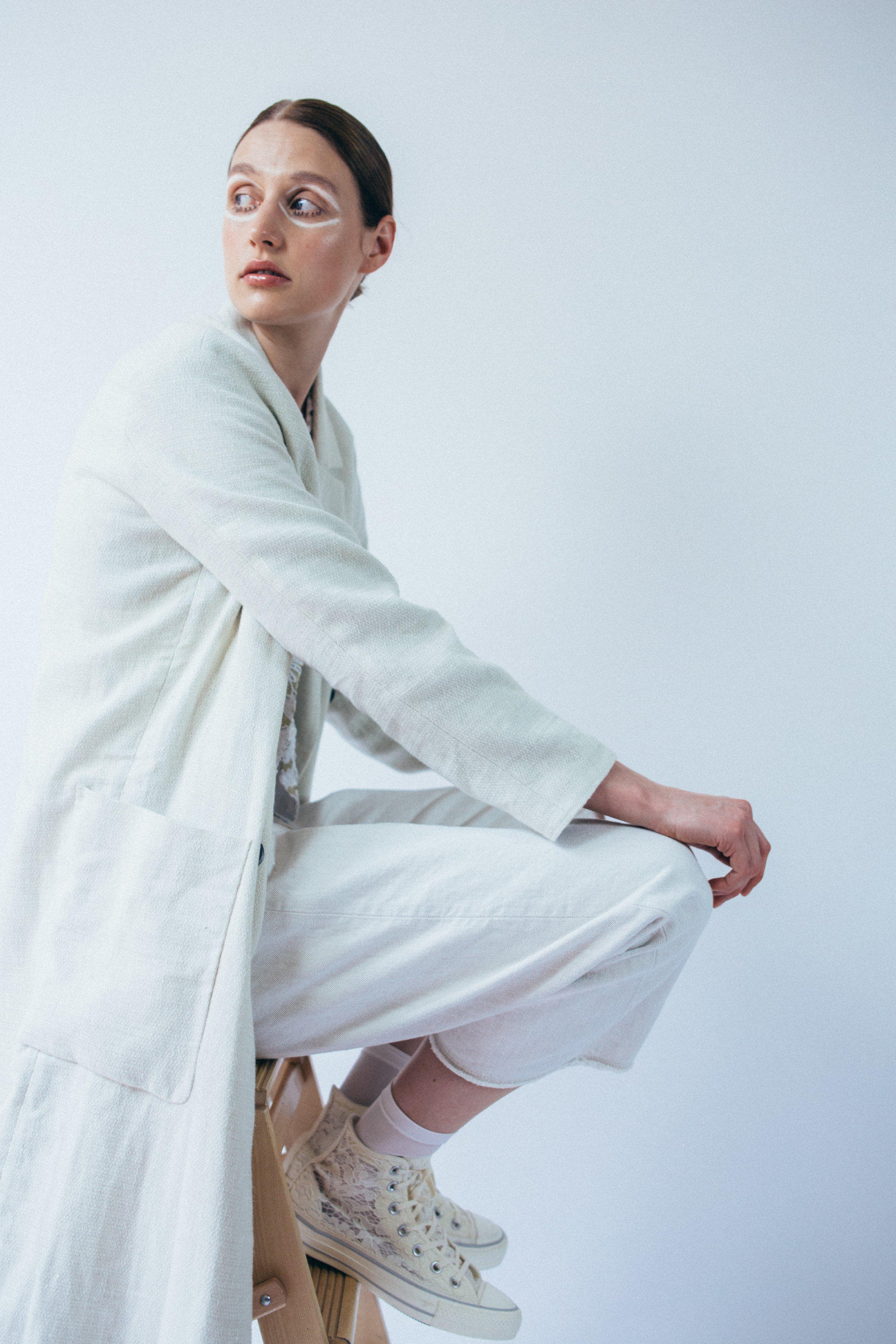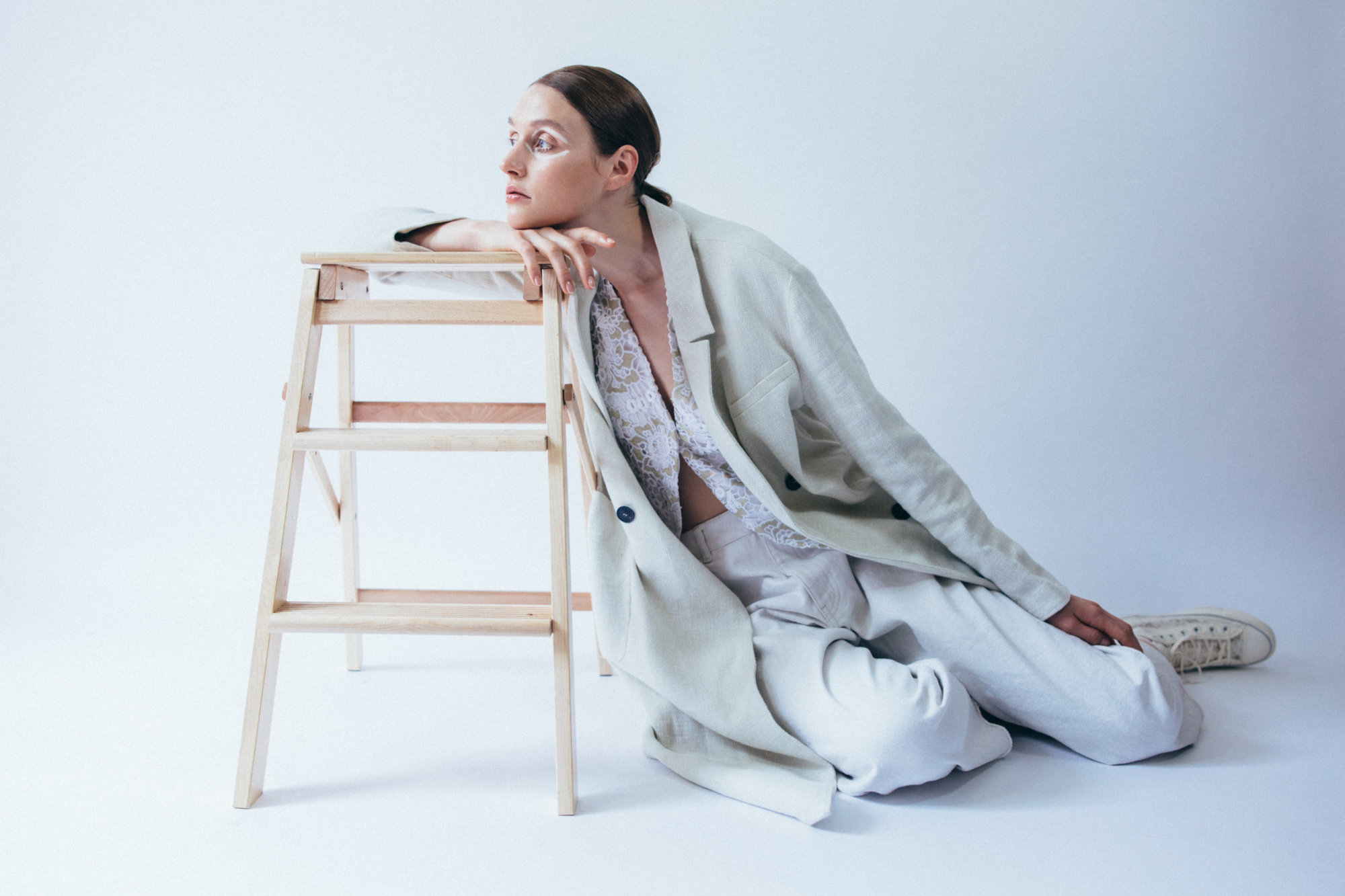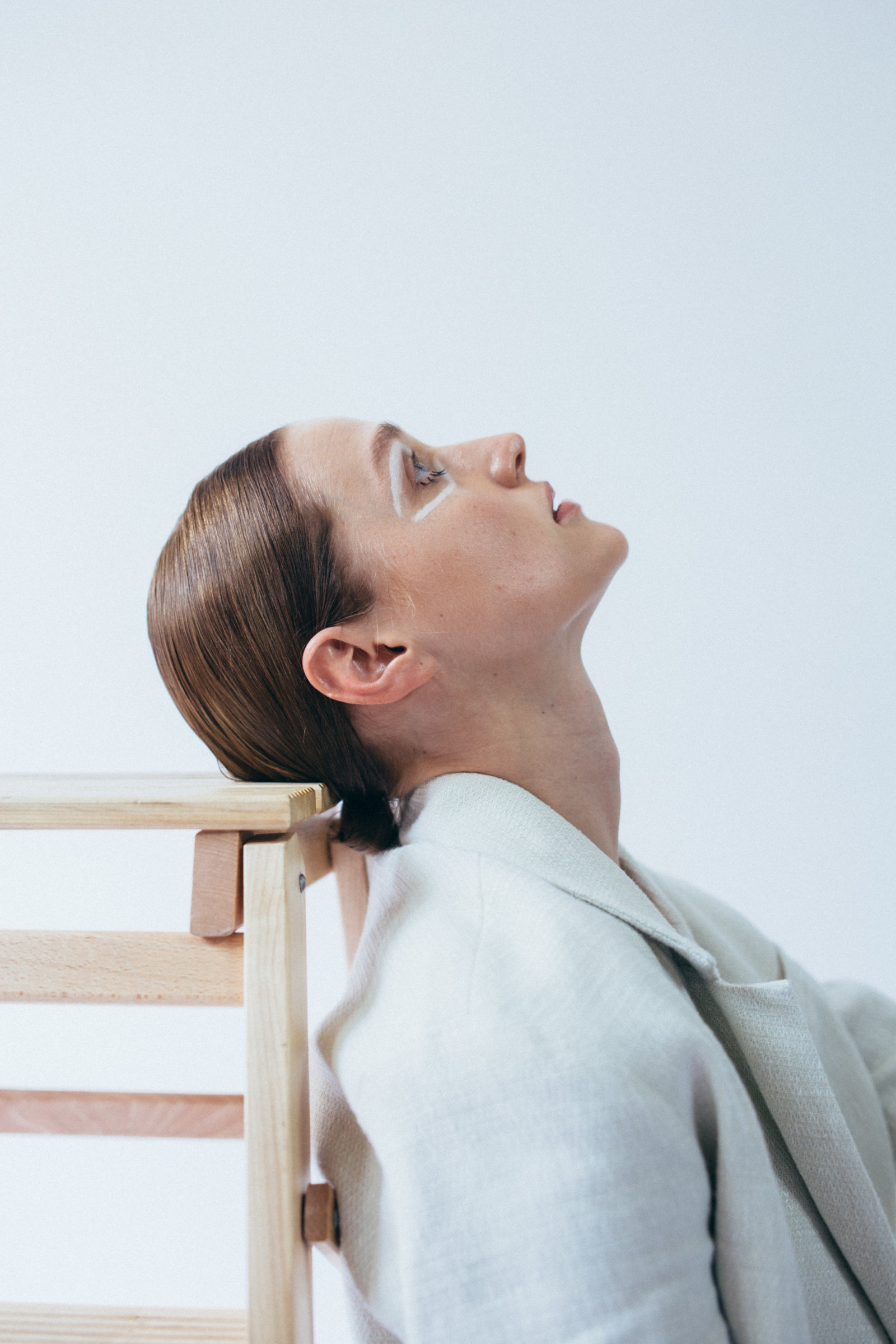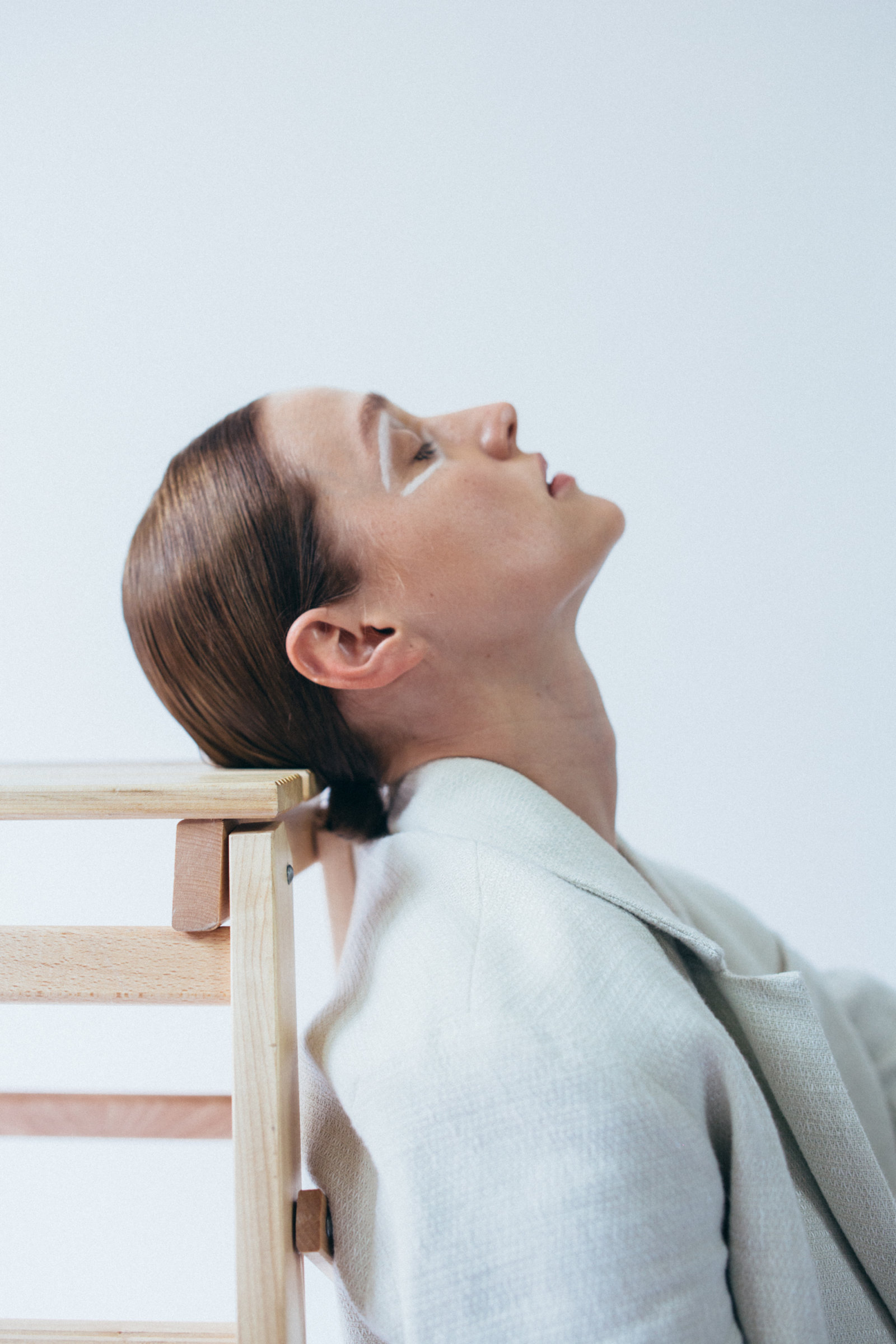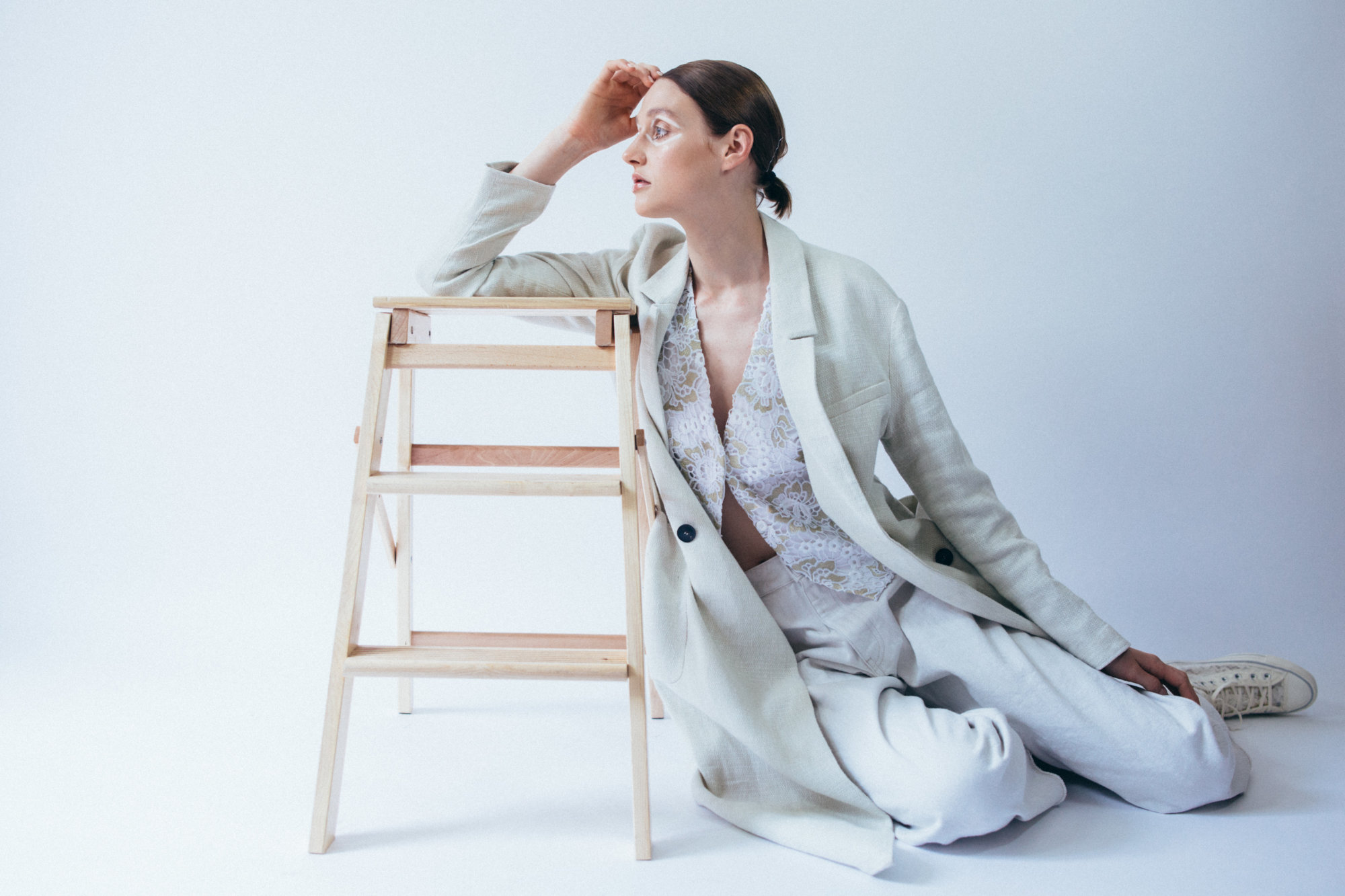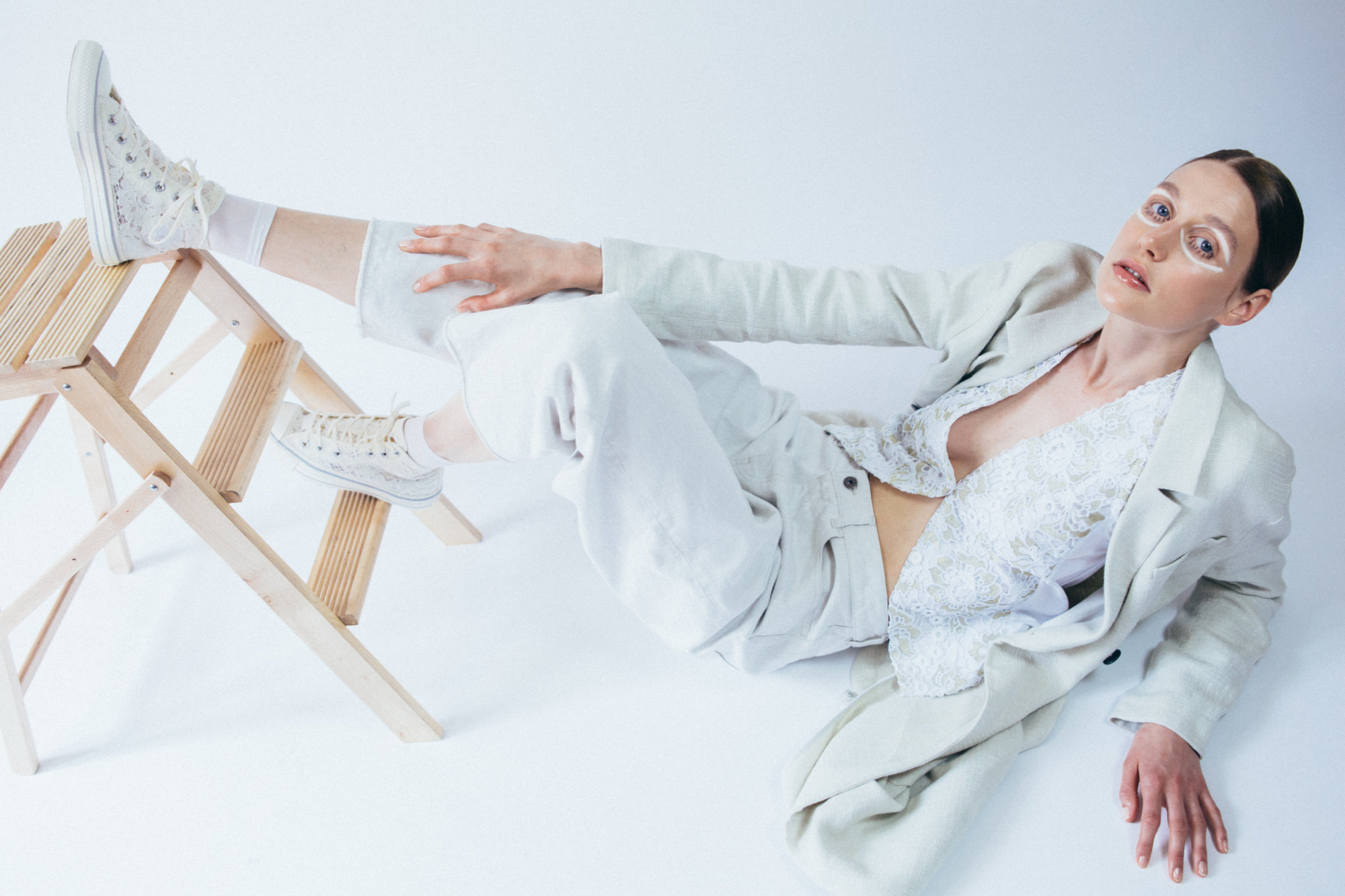 Jacket: Pomandère
Gilet: Nara Camicie Flash
Trousers: Pence 1979
Socks: ITEM m6
Shoes: Nike – Converse
__________
Total White: Playfulness
__________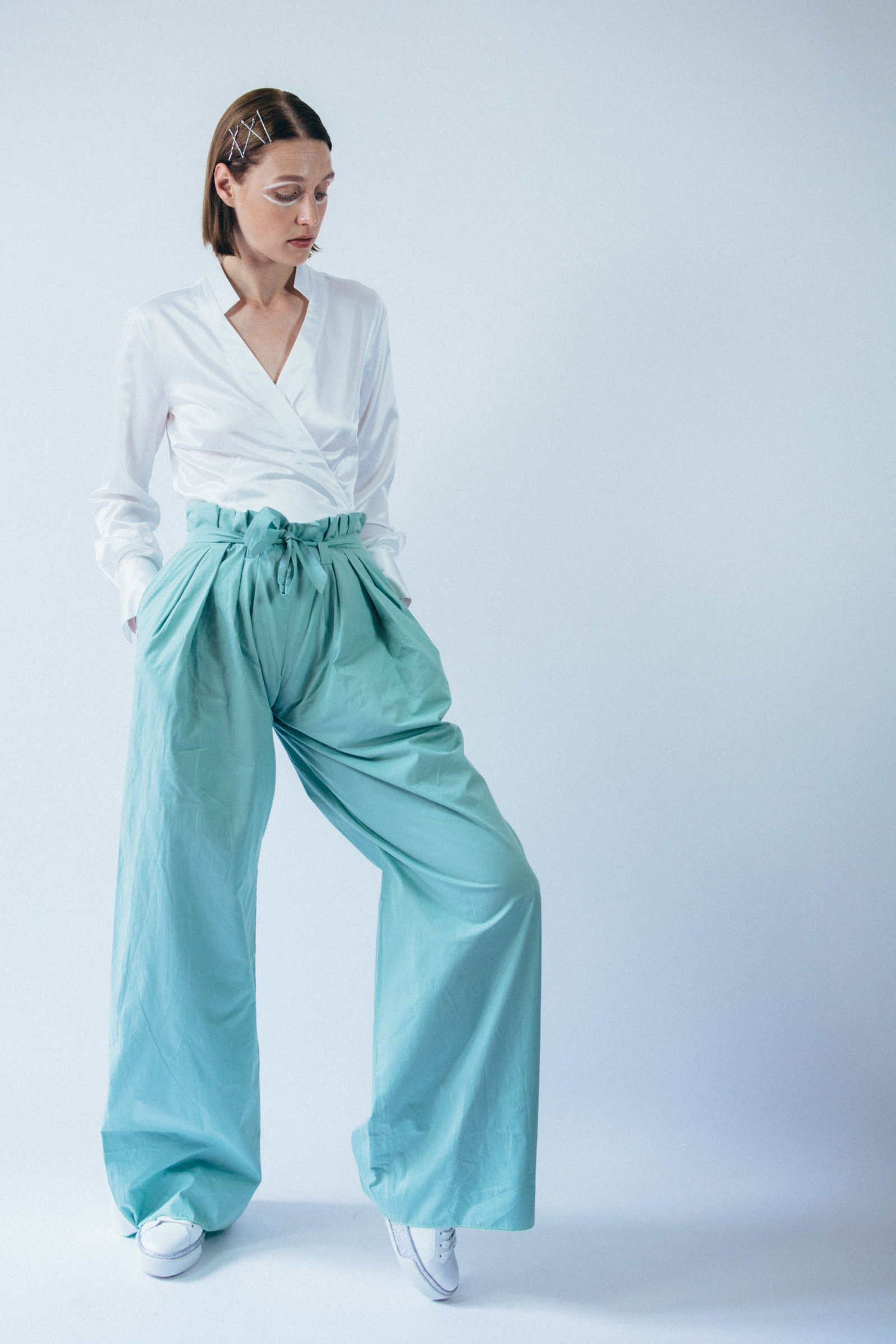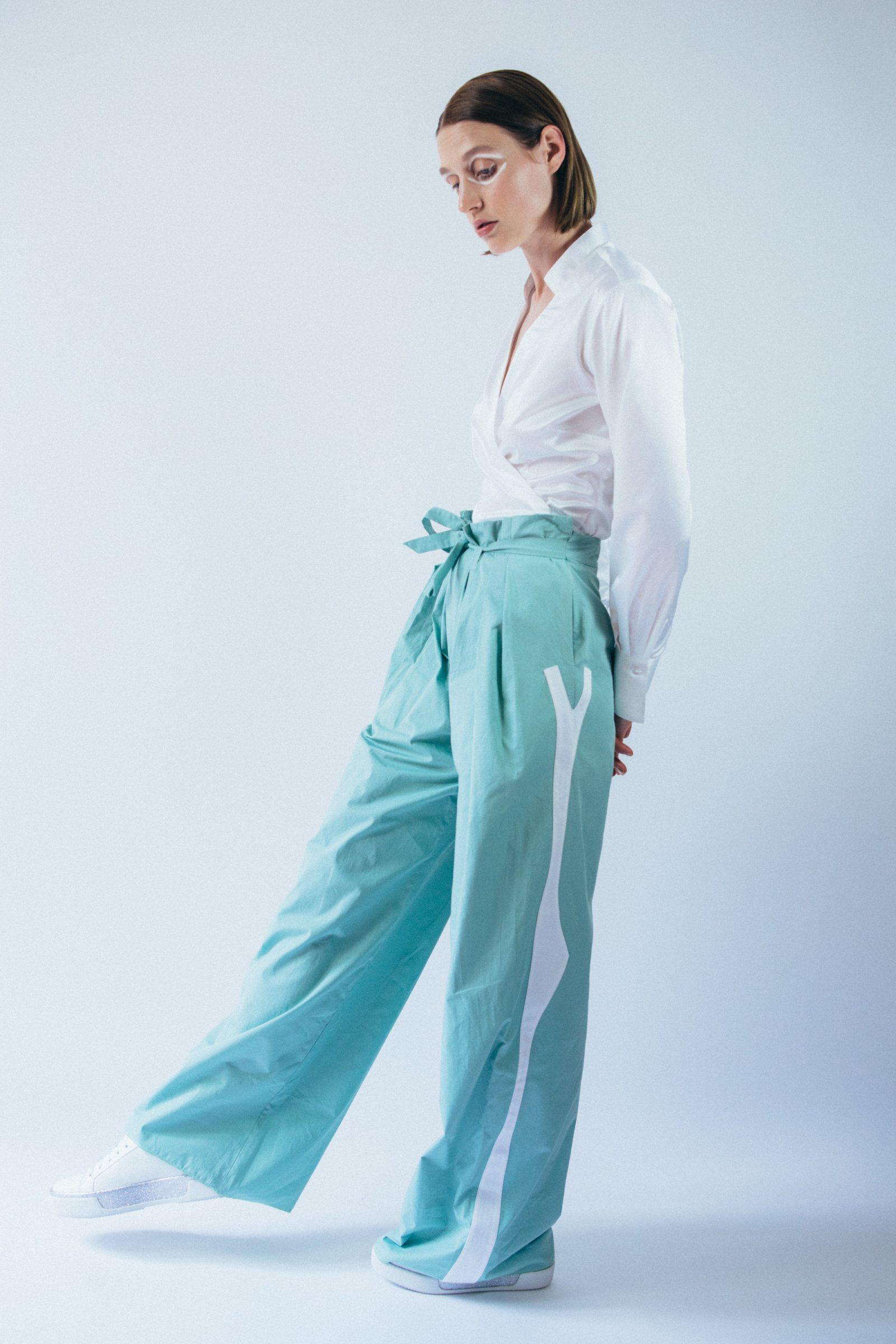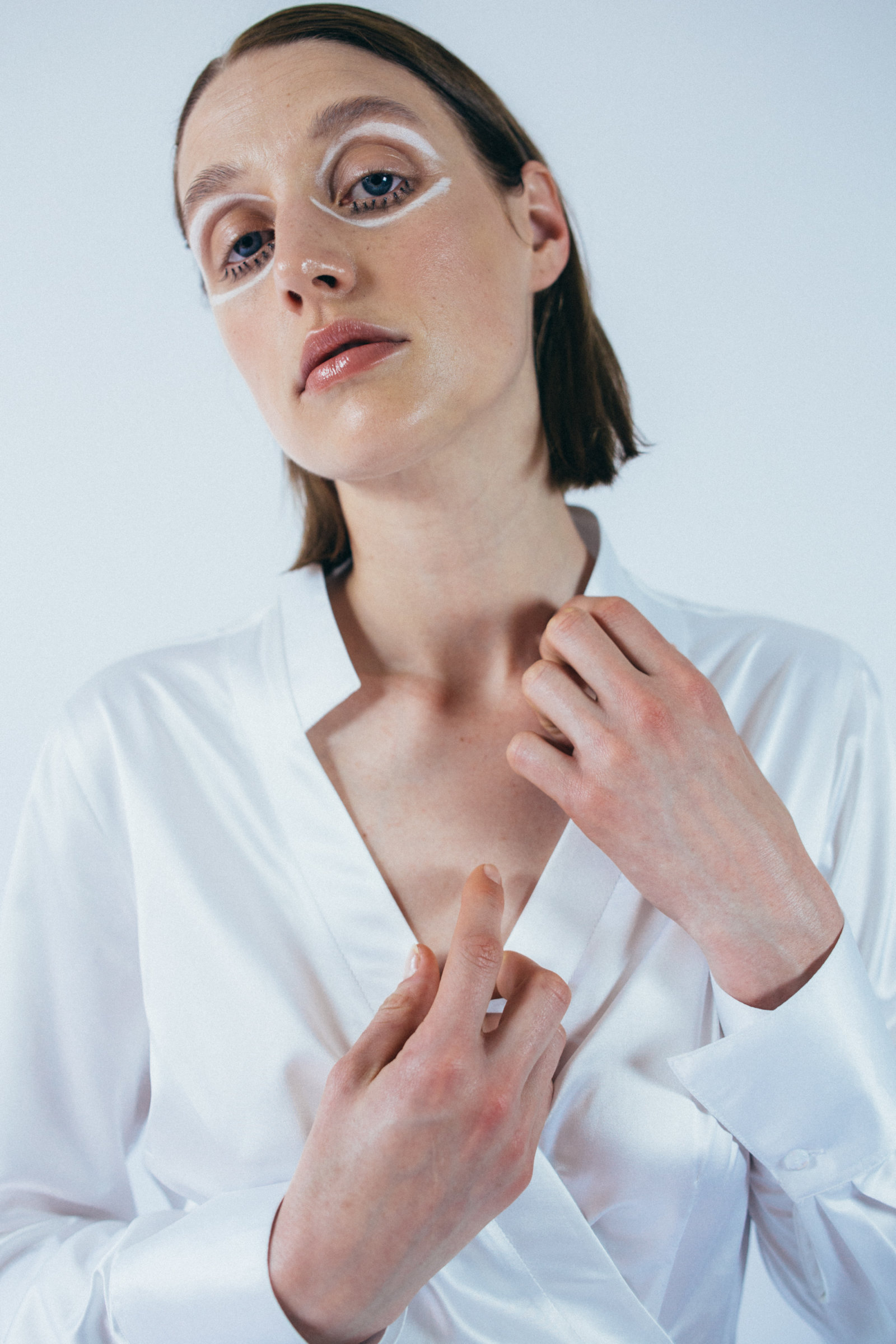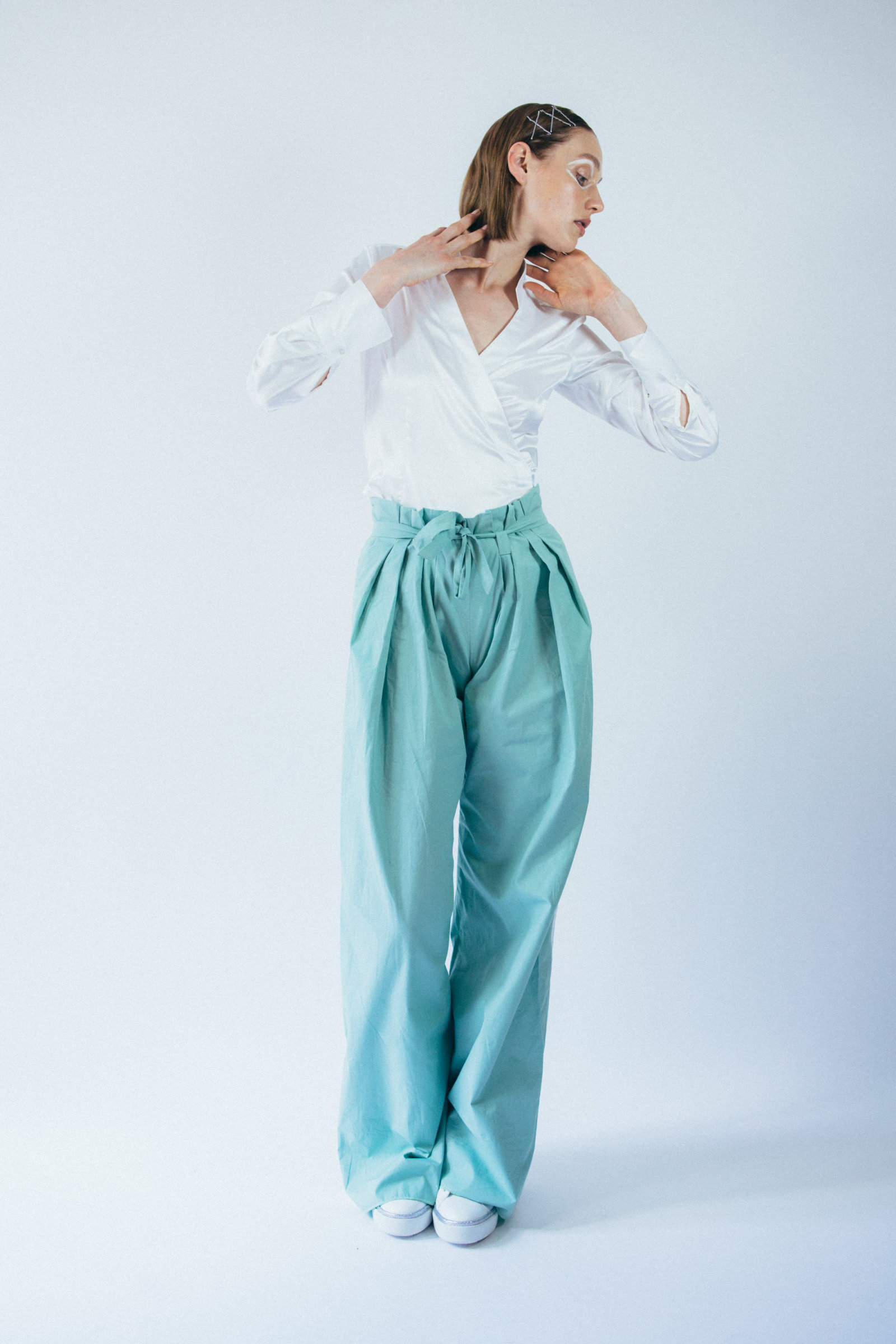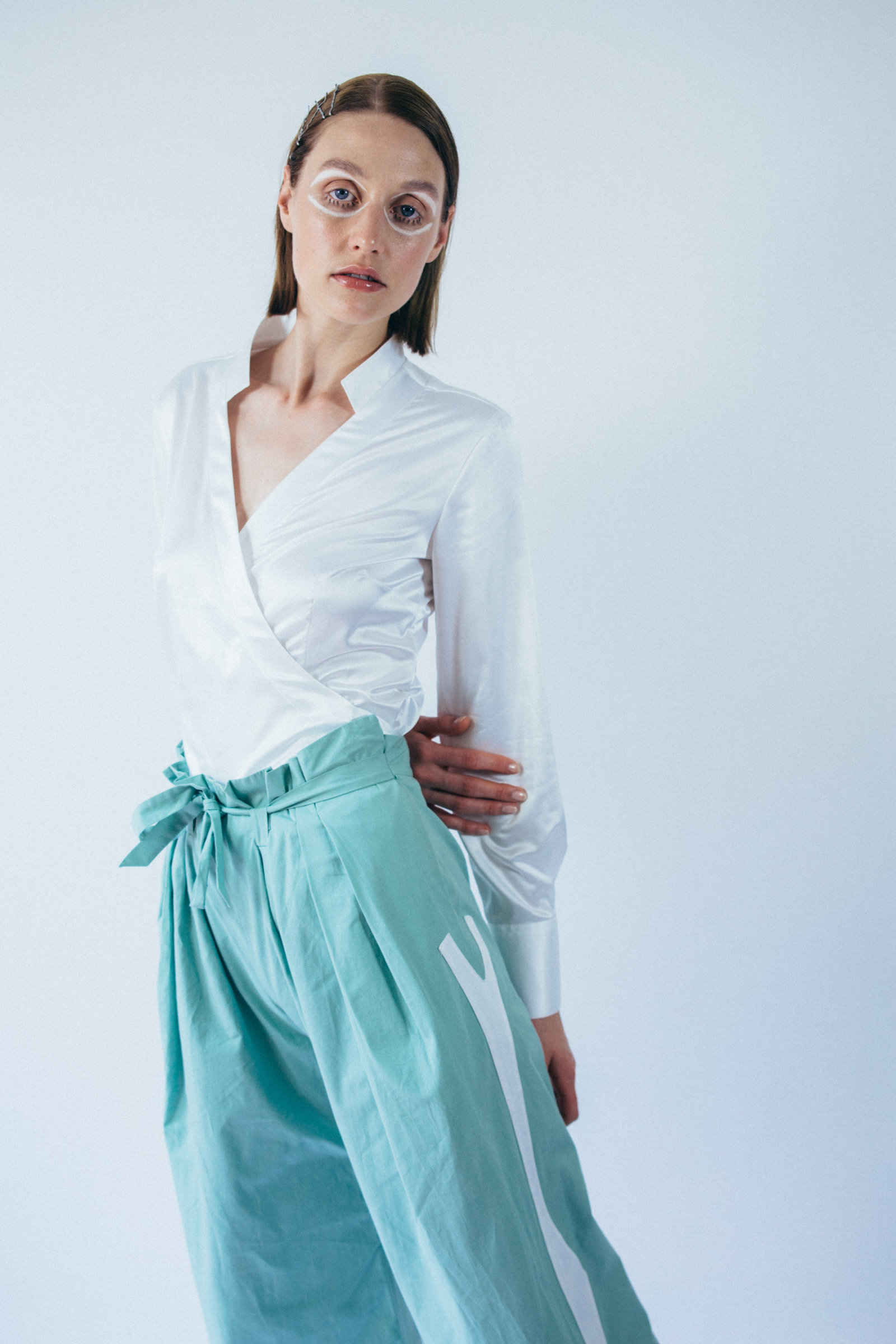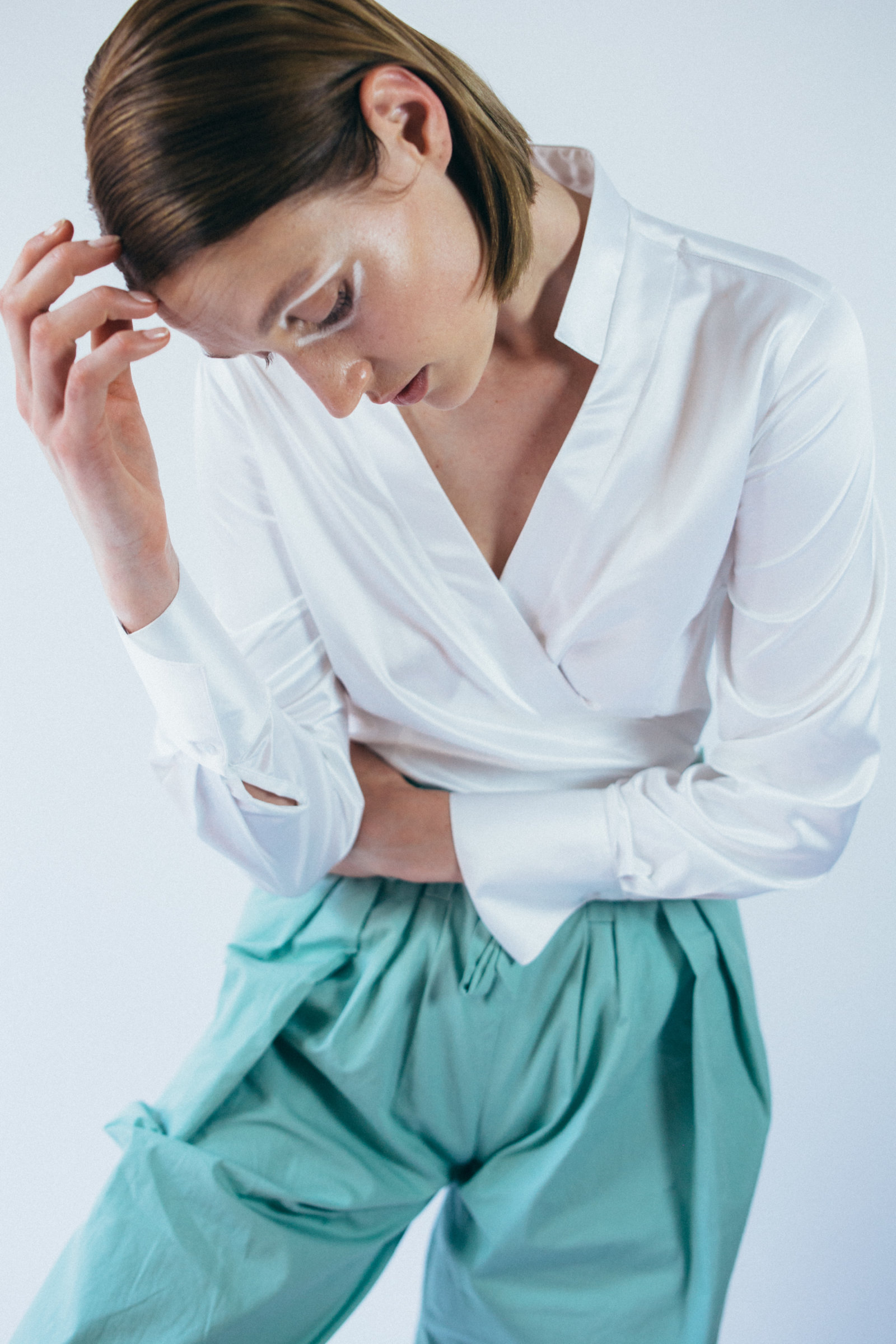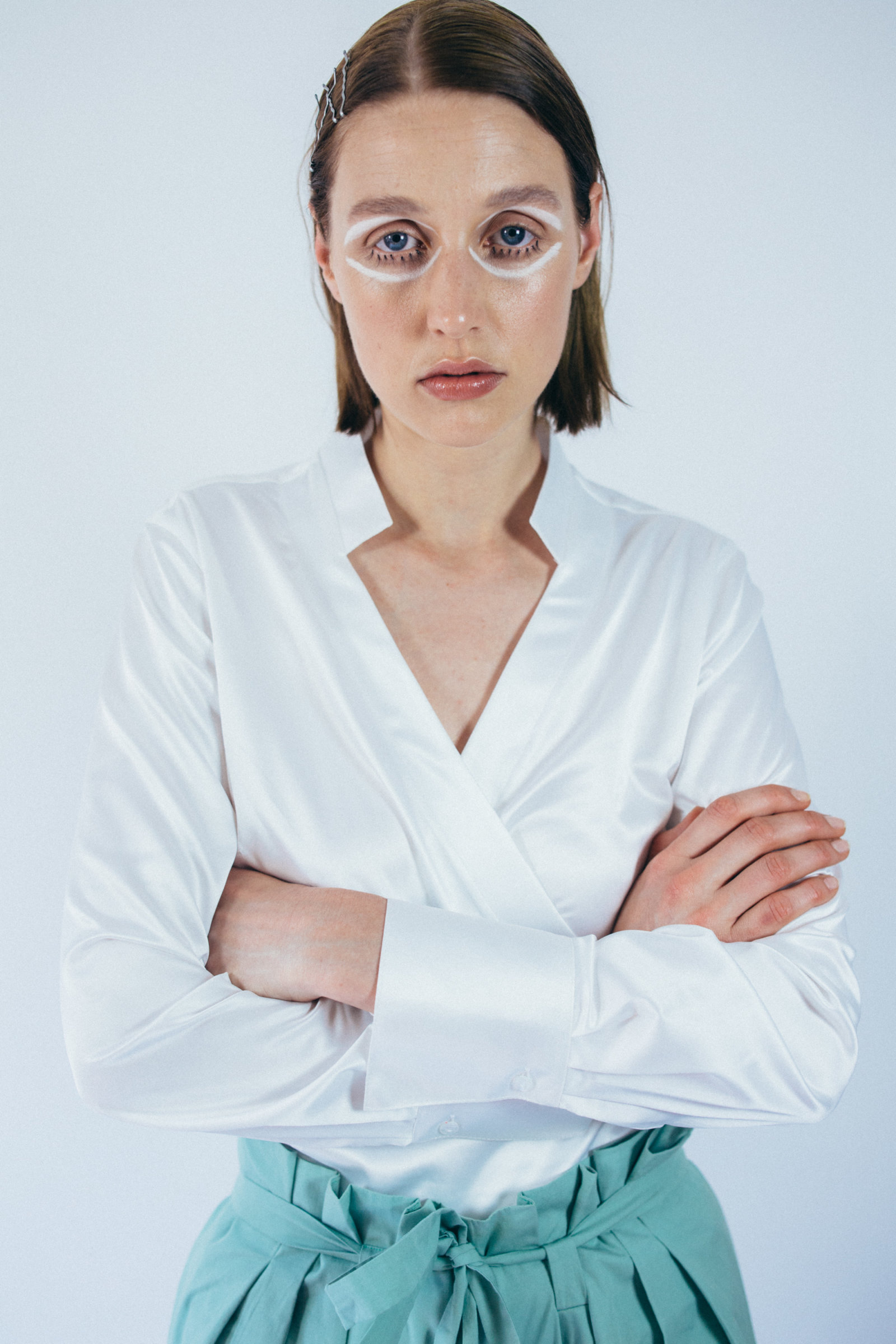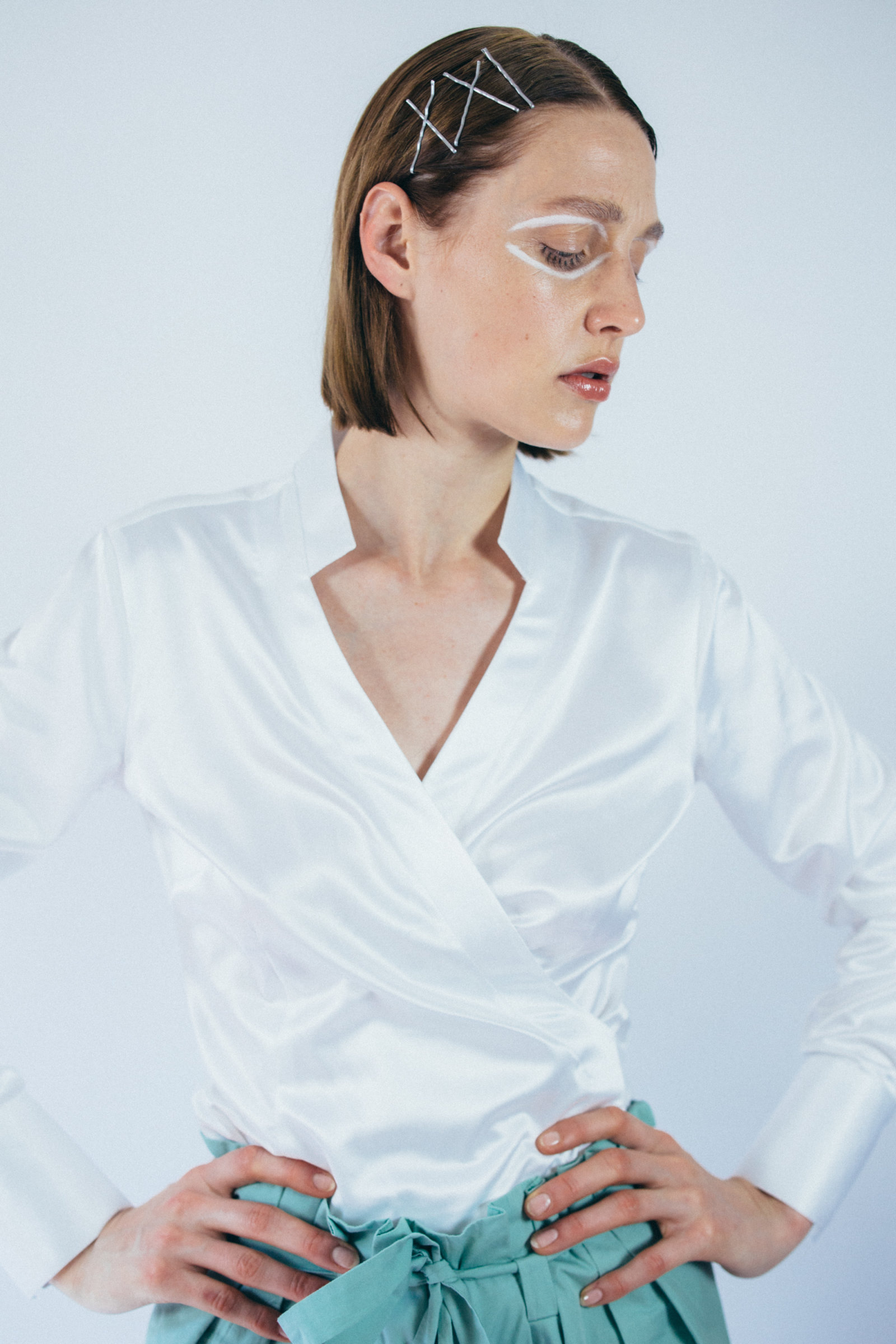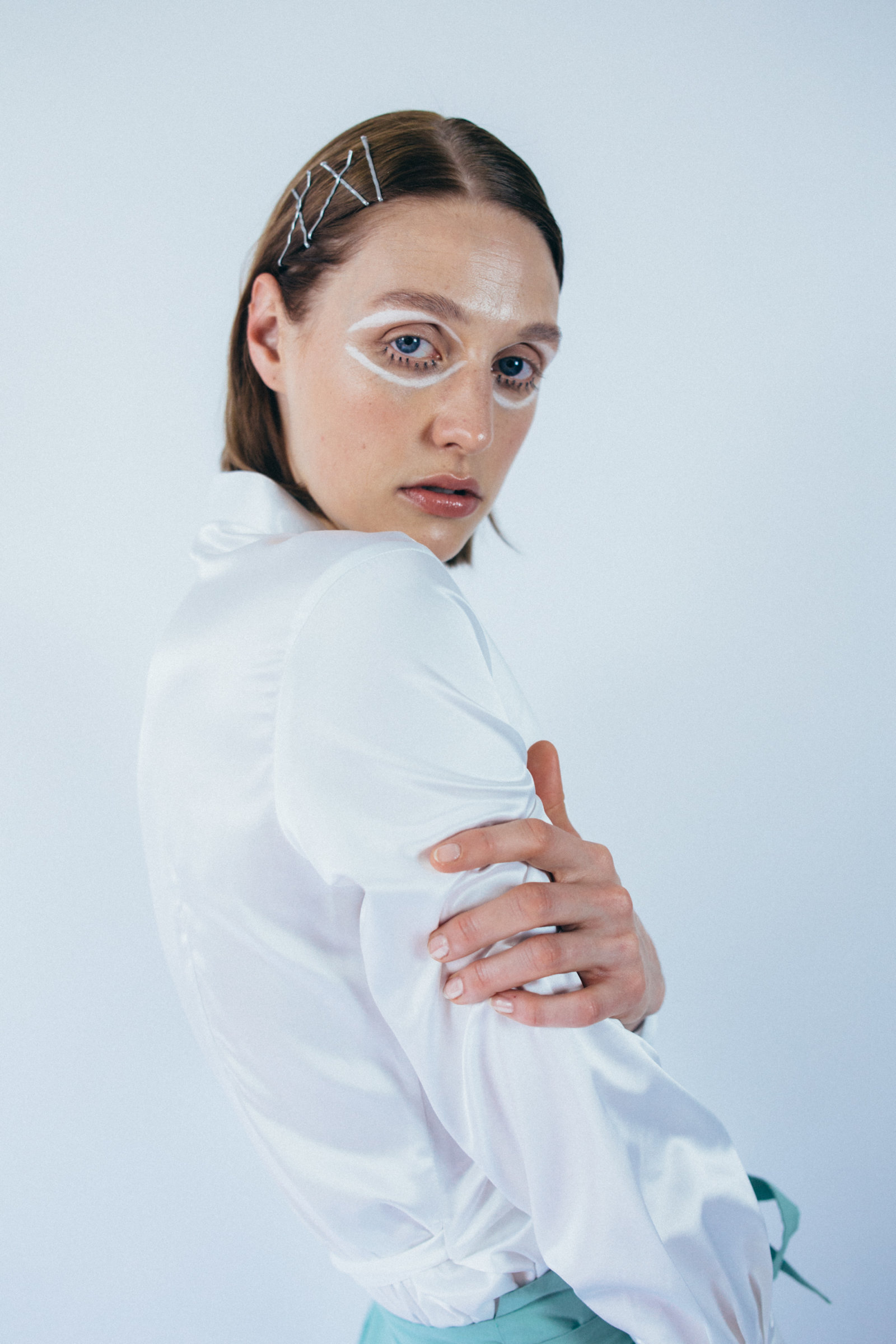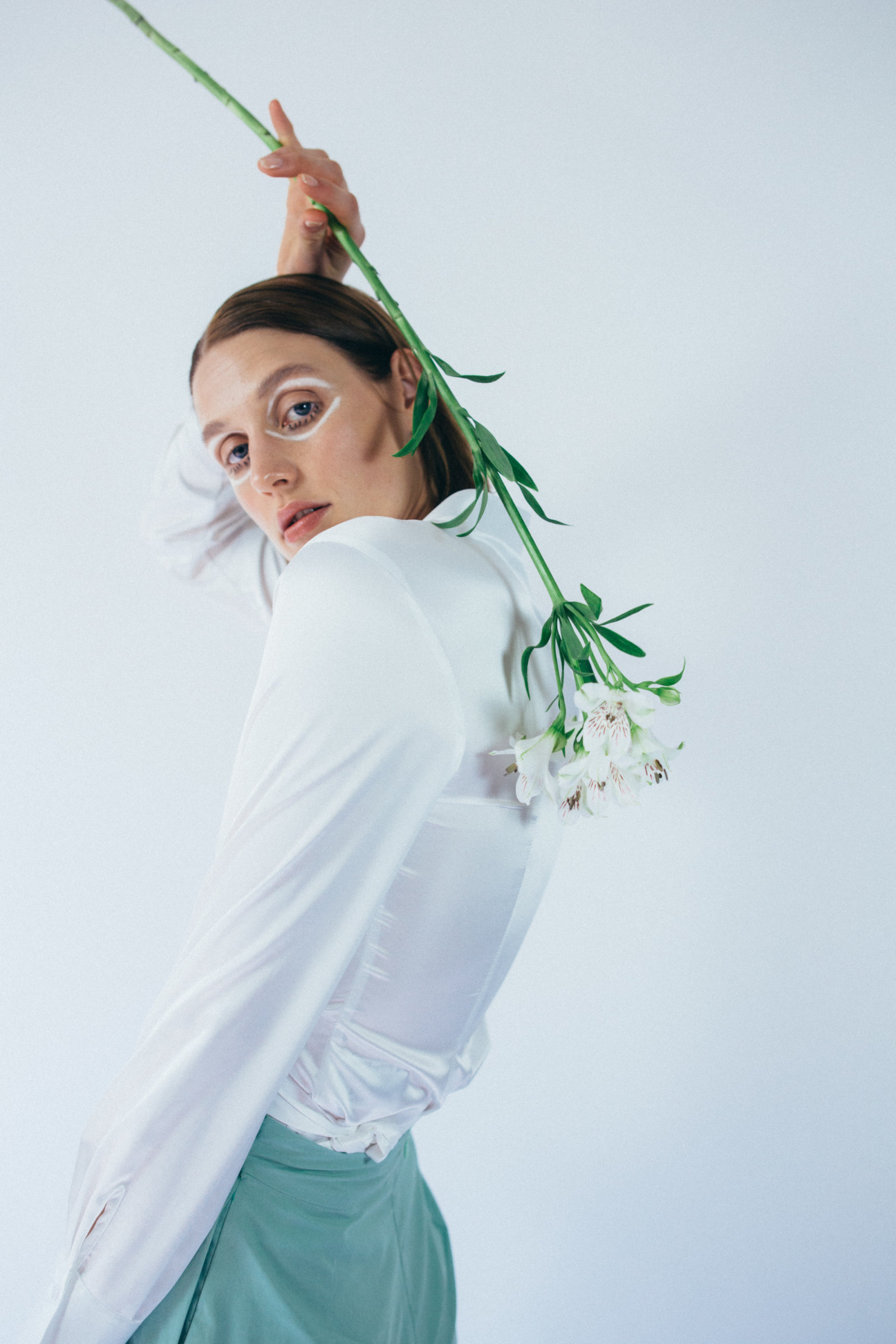 Don't You See 
That What
You Need…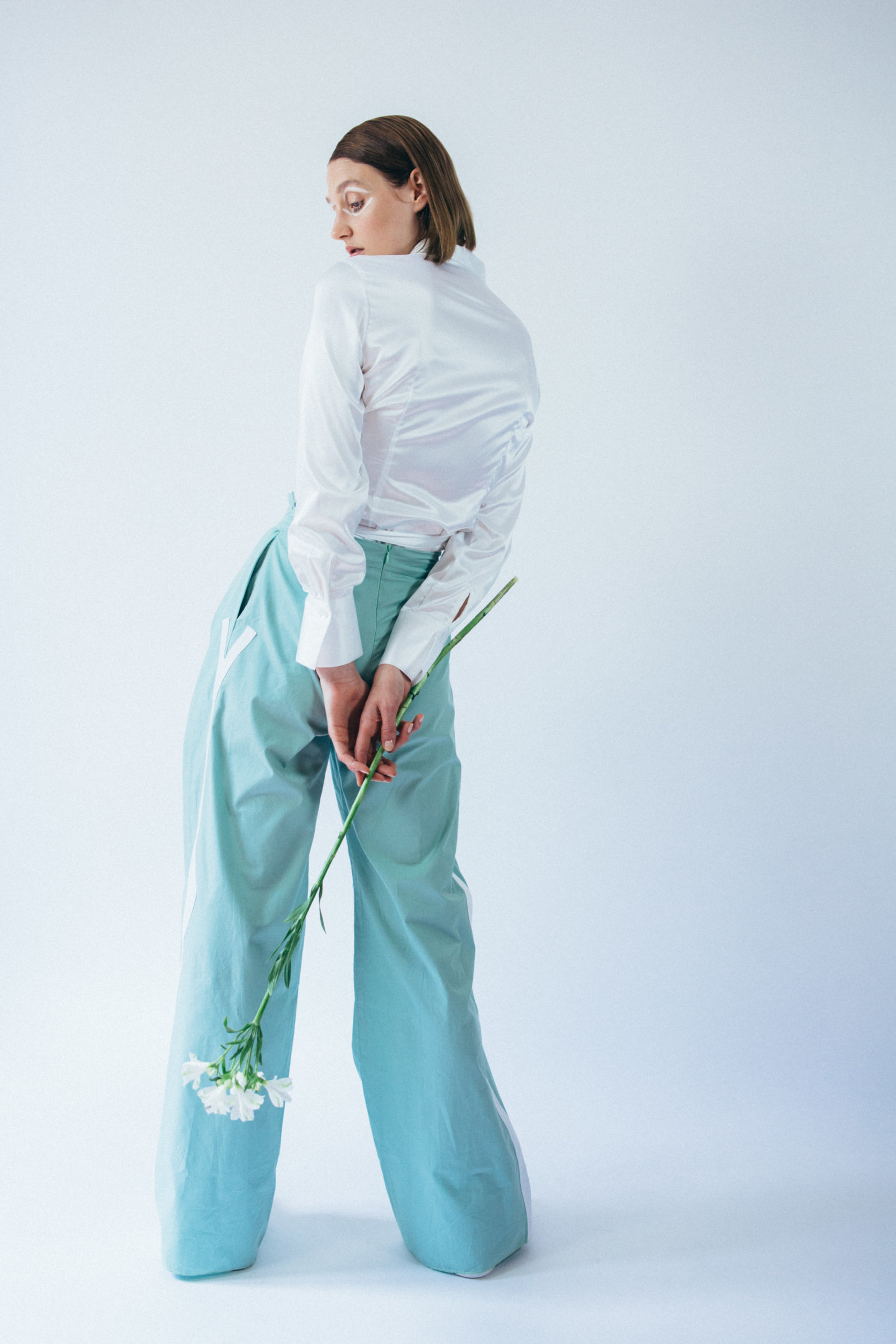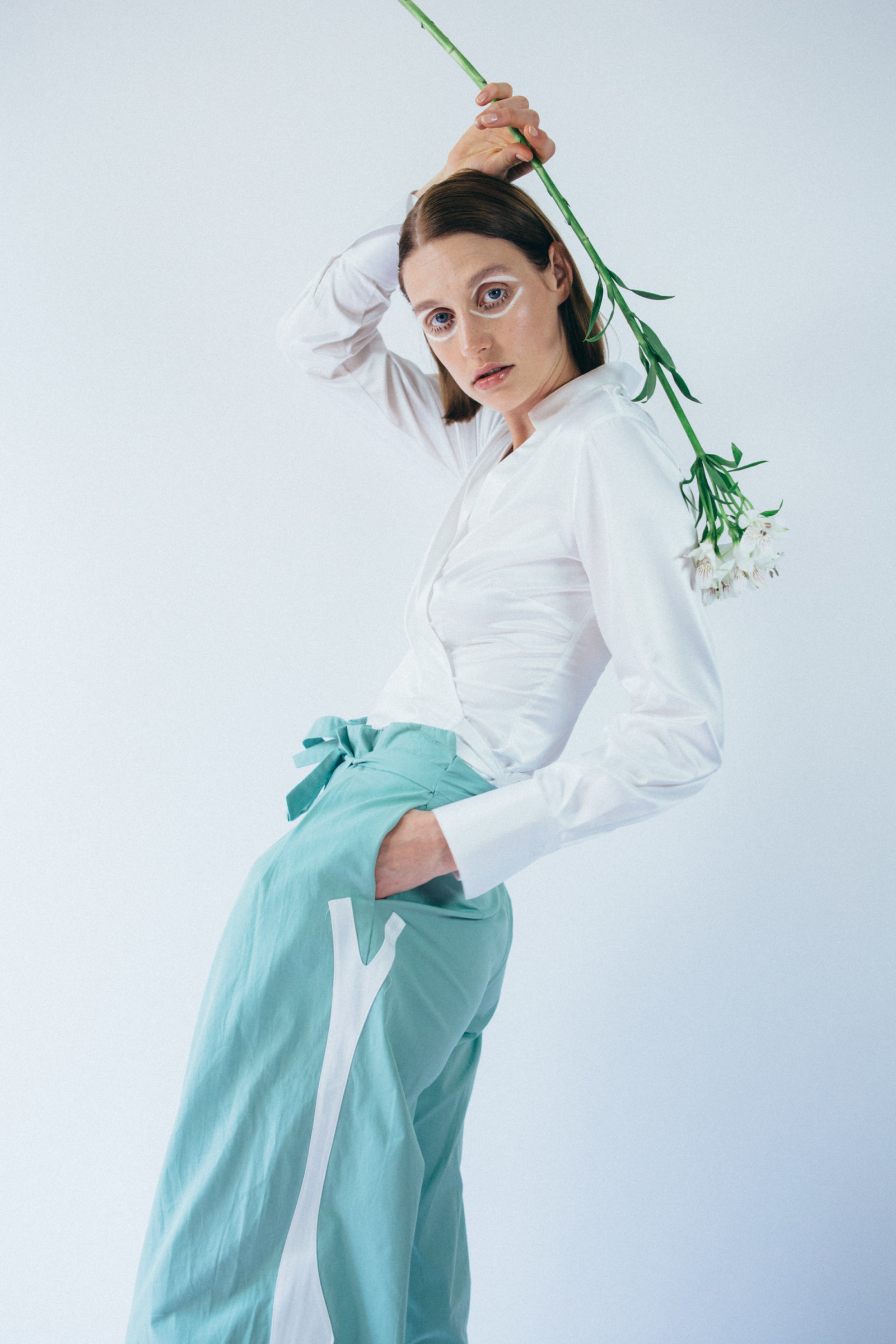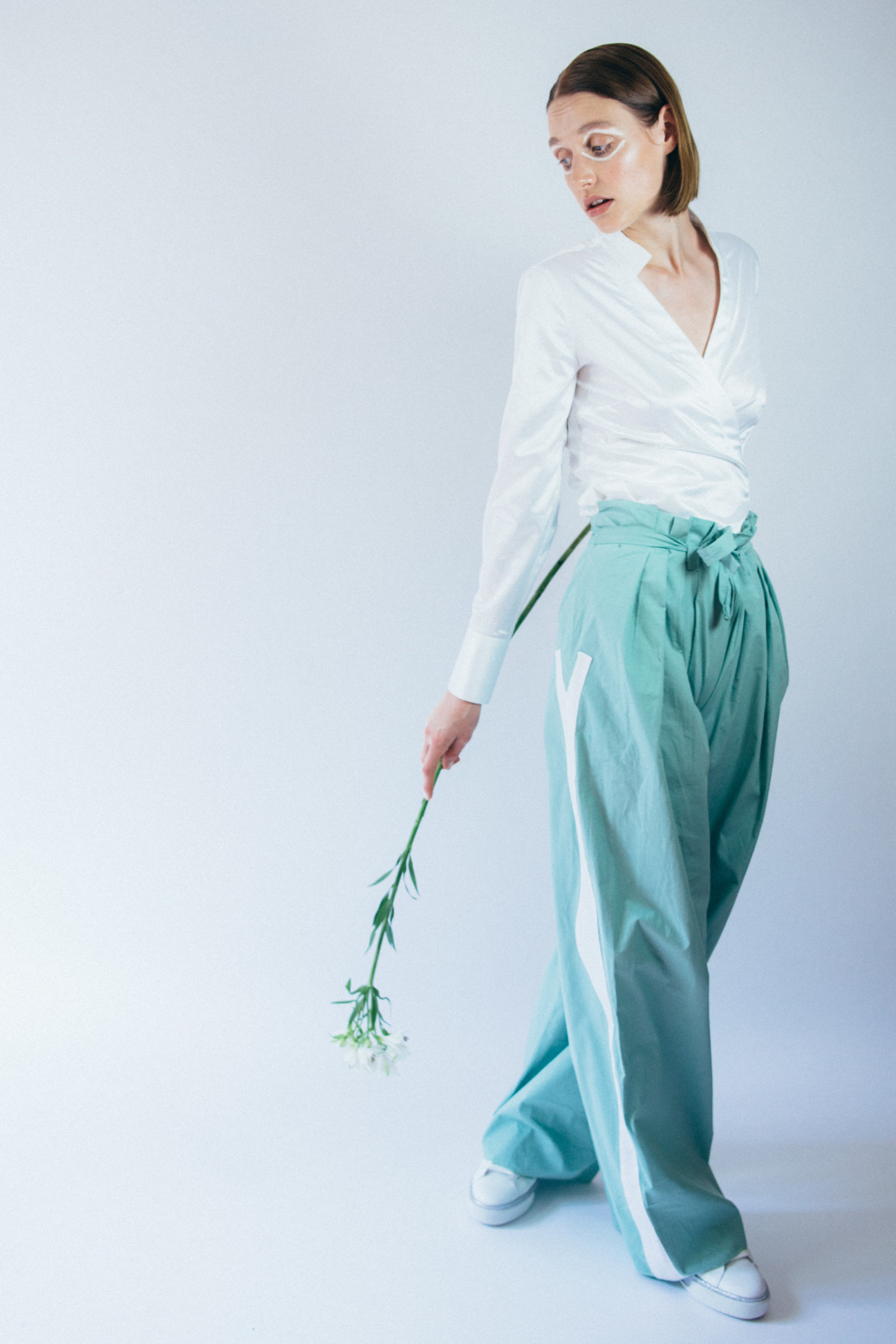 …Is Standing
In Front of You?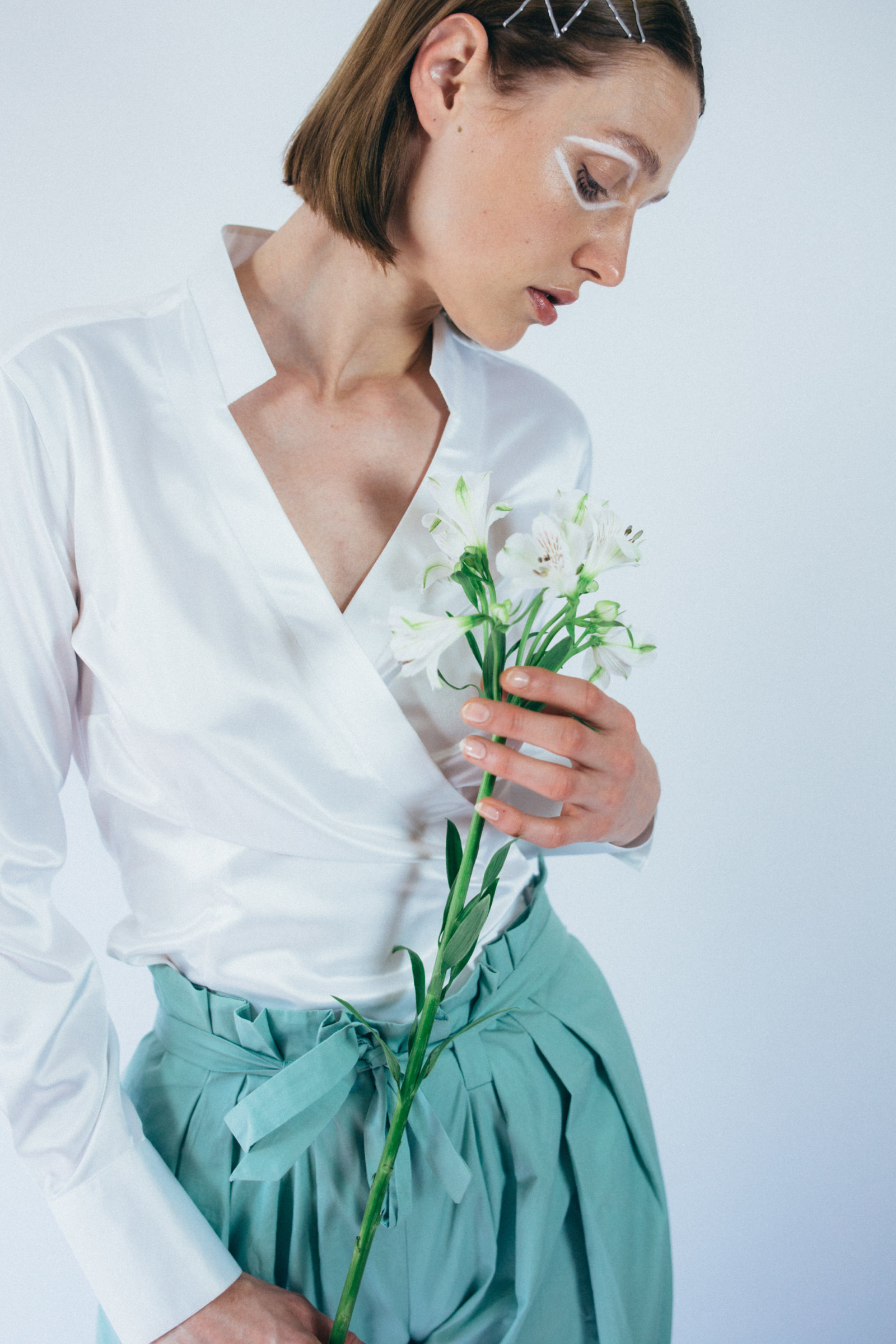 Shirt: Nara Camicie Flash
Trousers: Massimo Crivelli
Shoes: Janet Sport
__________
Total White: Elegance
__________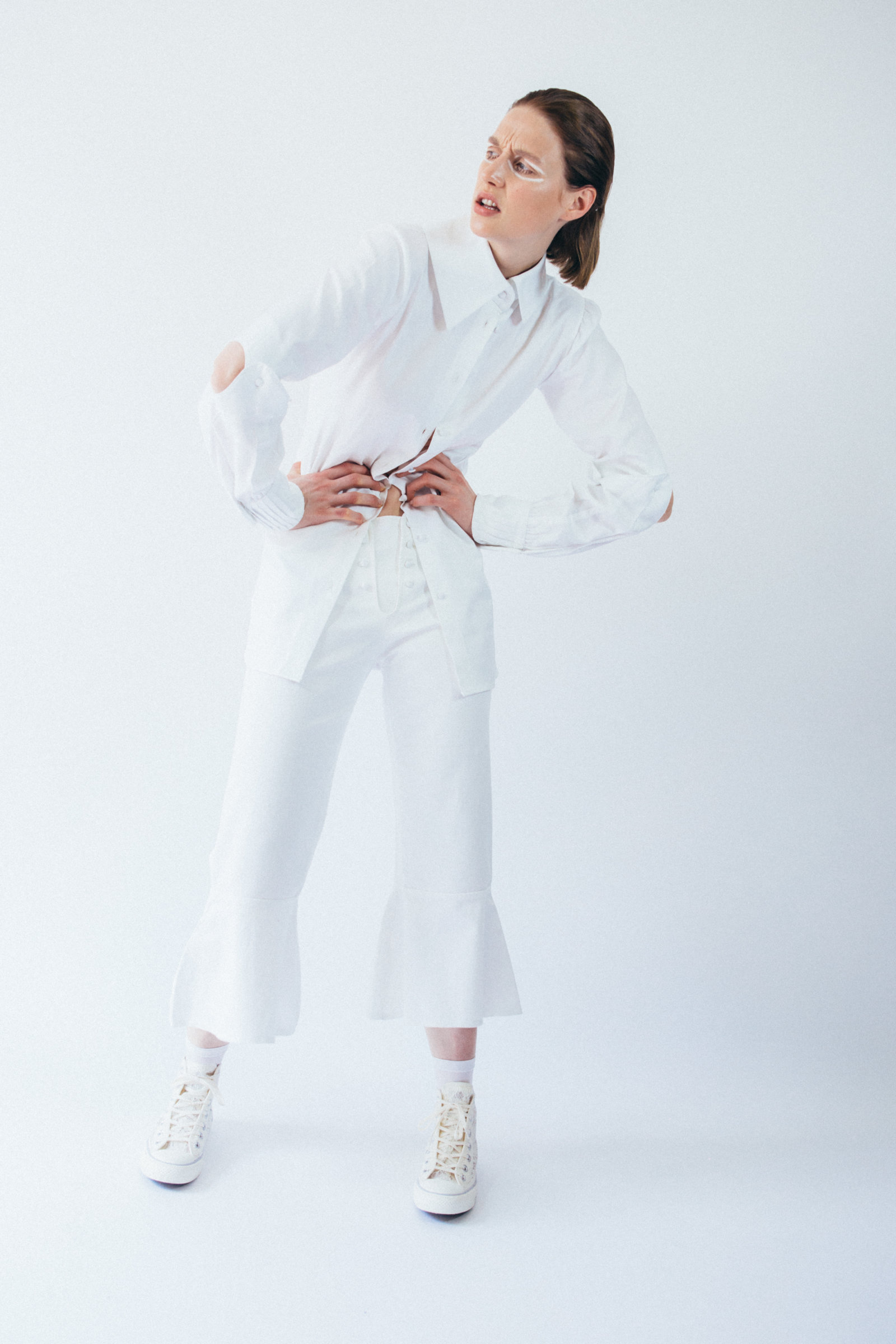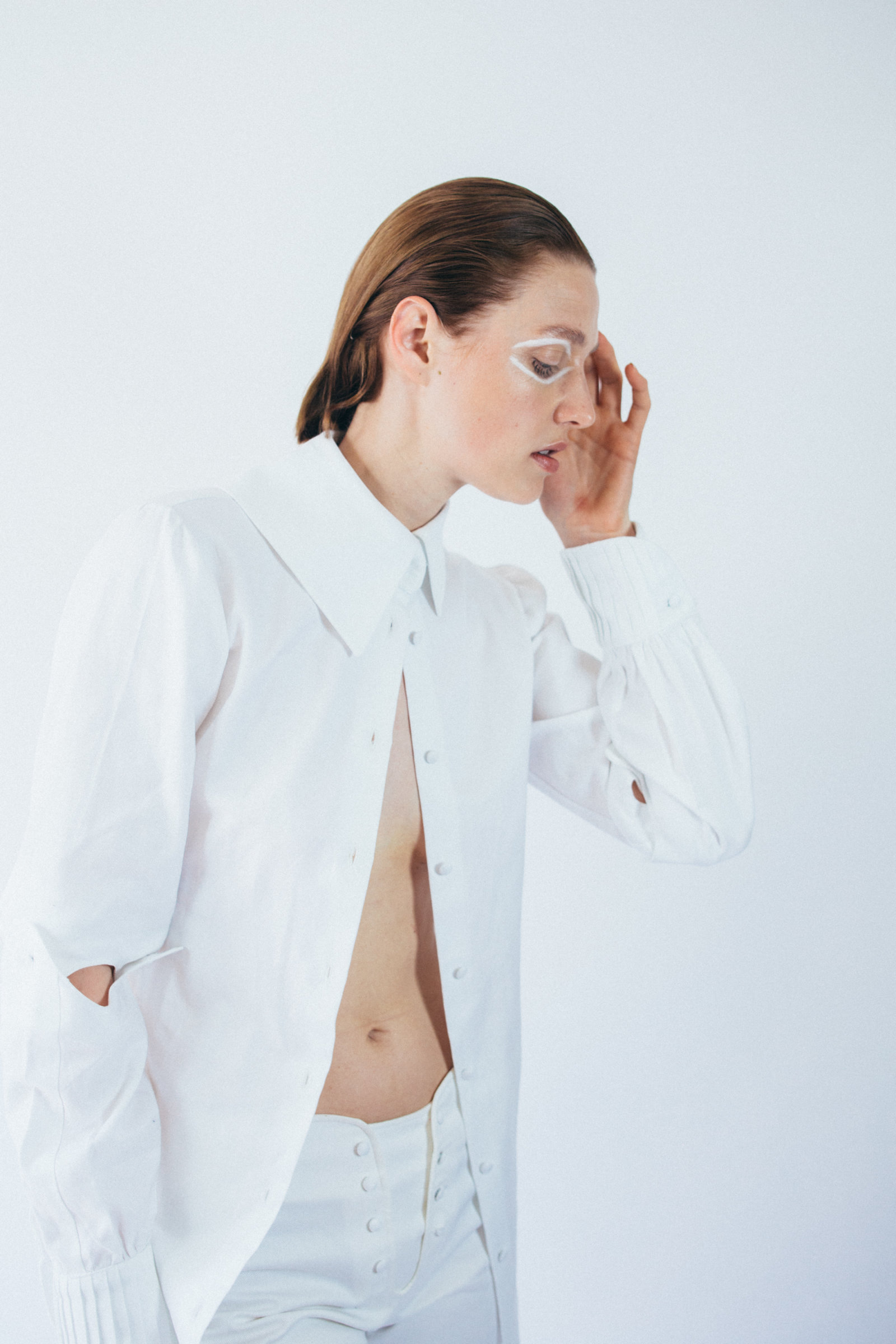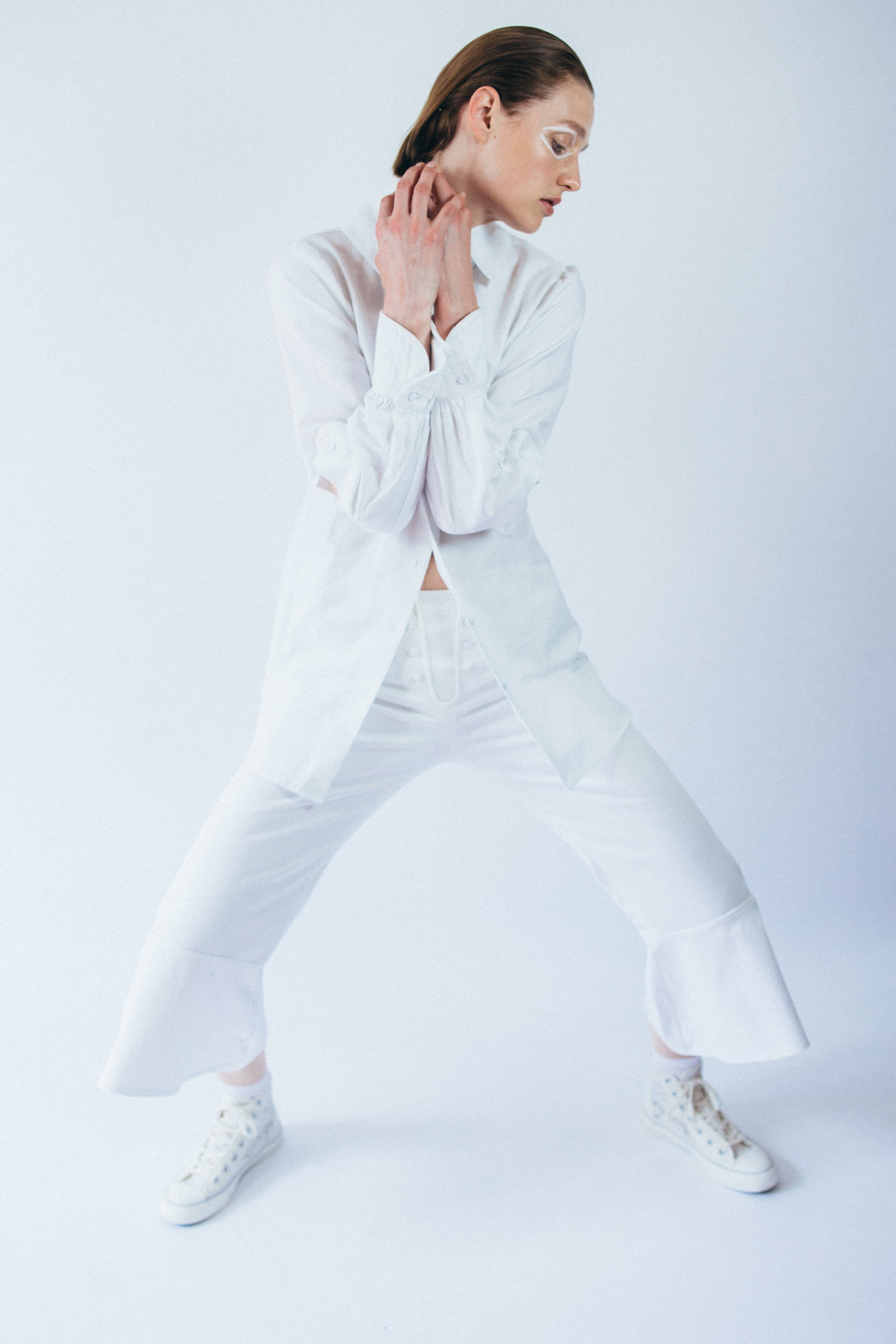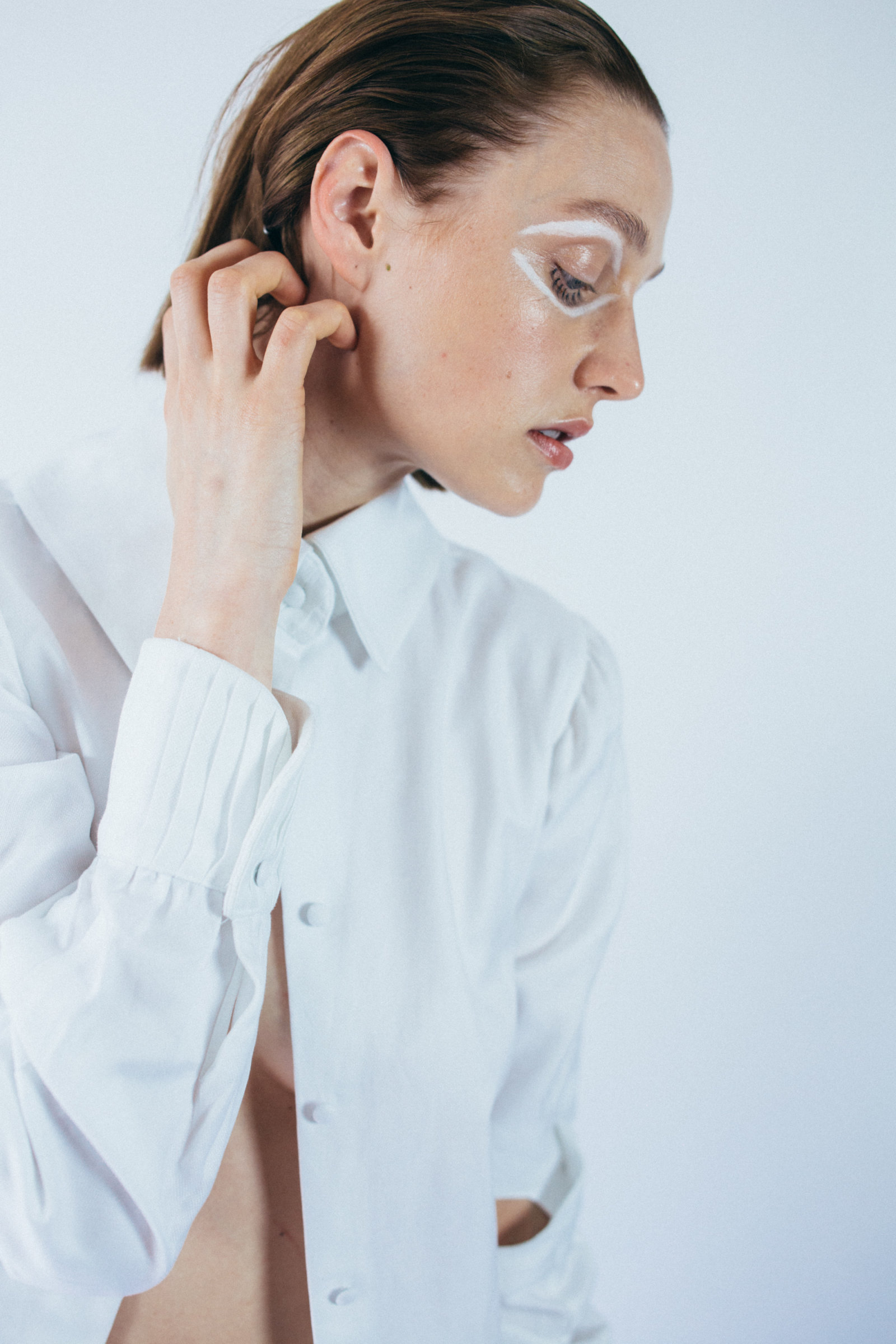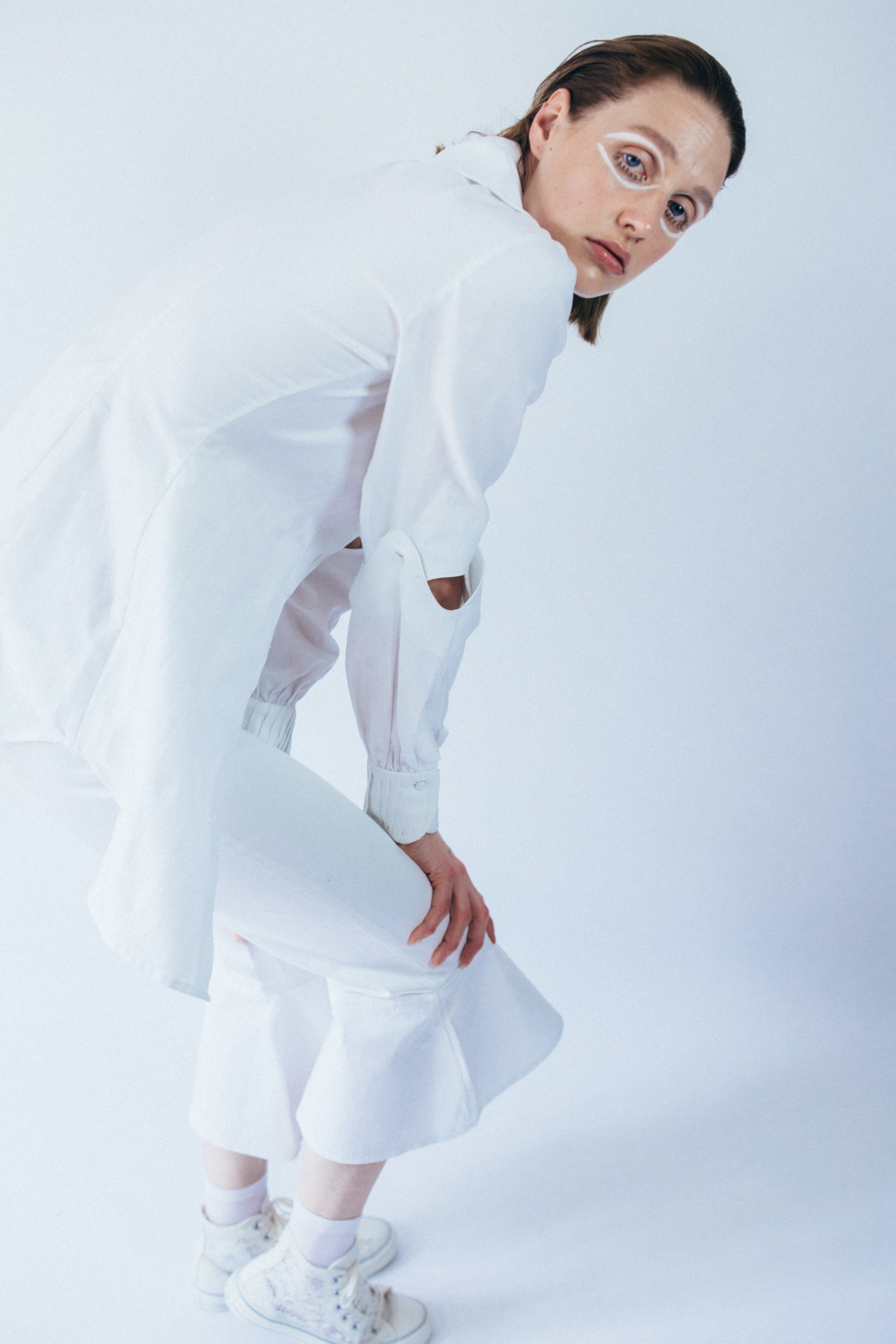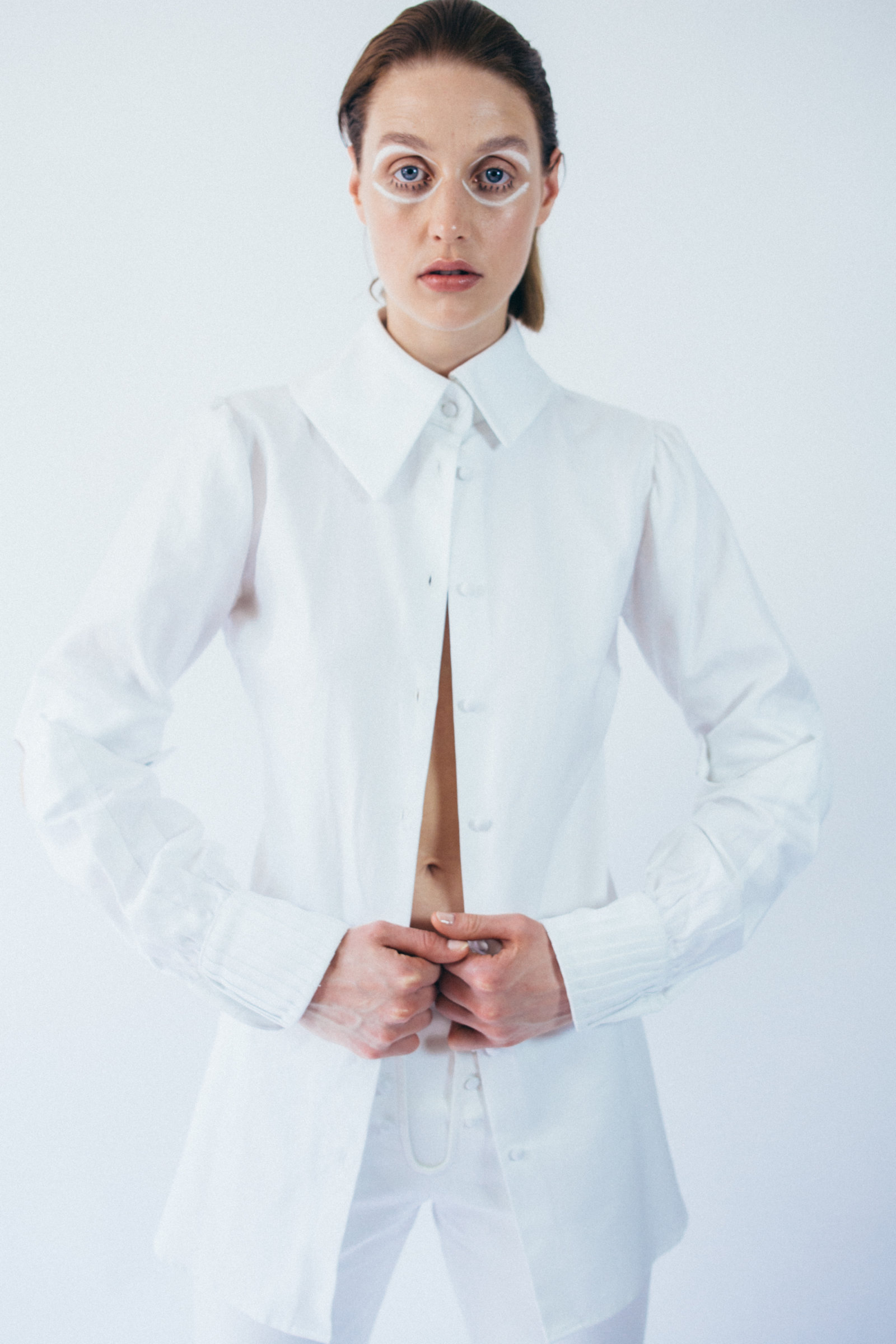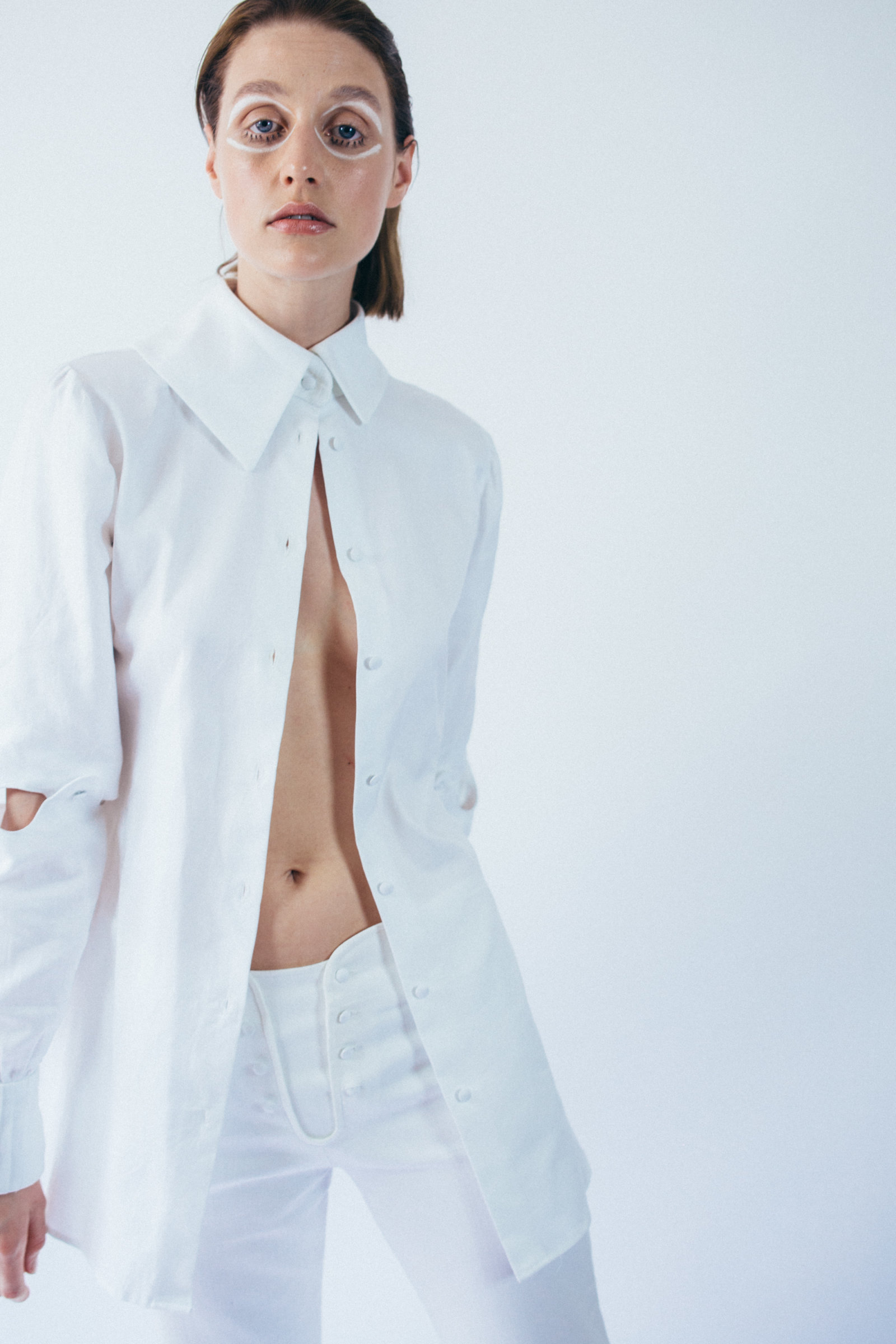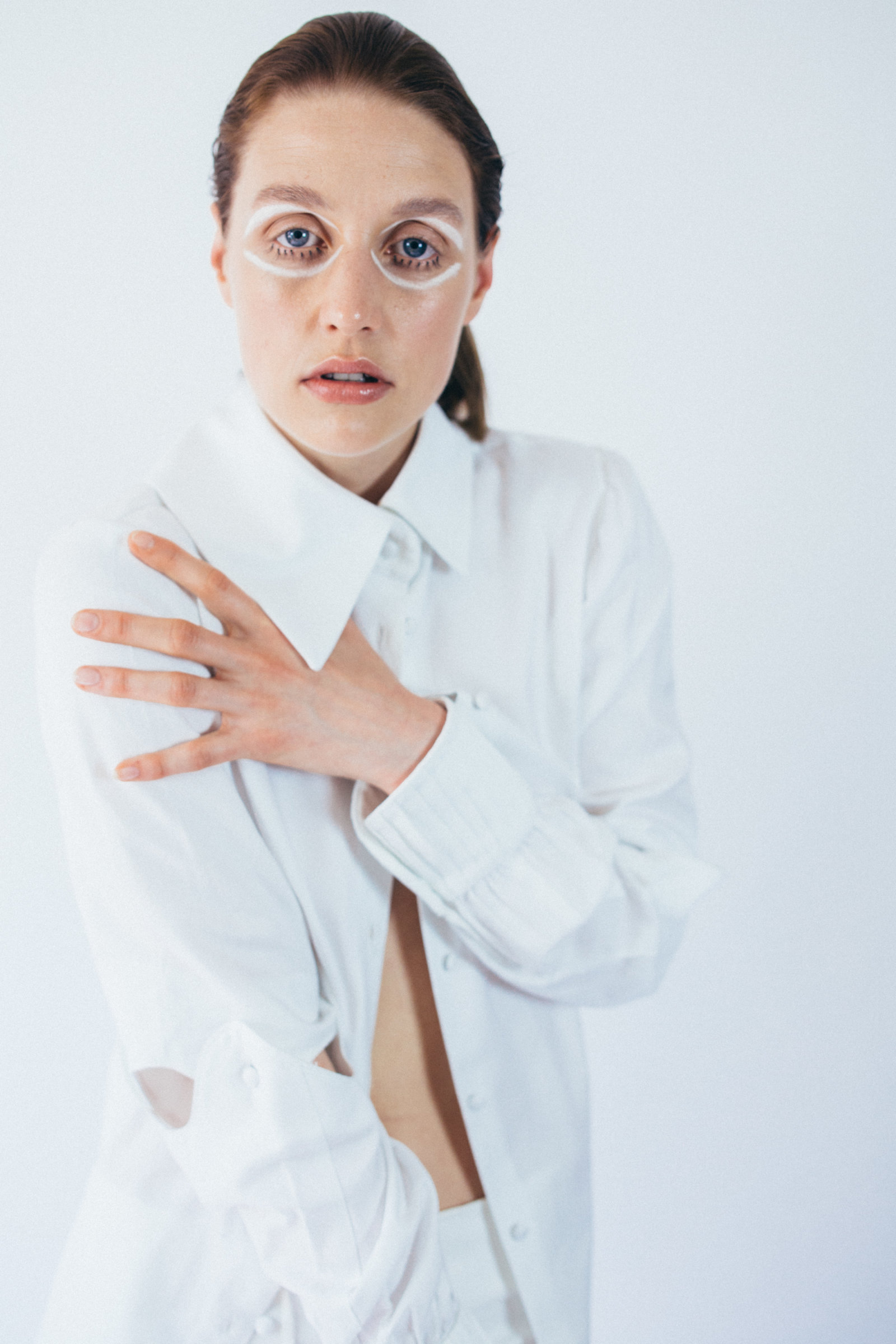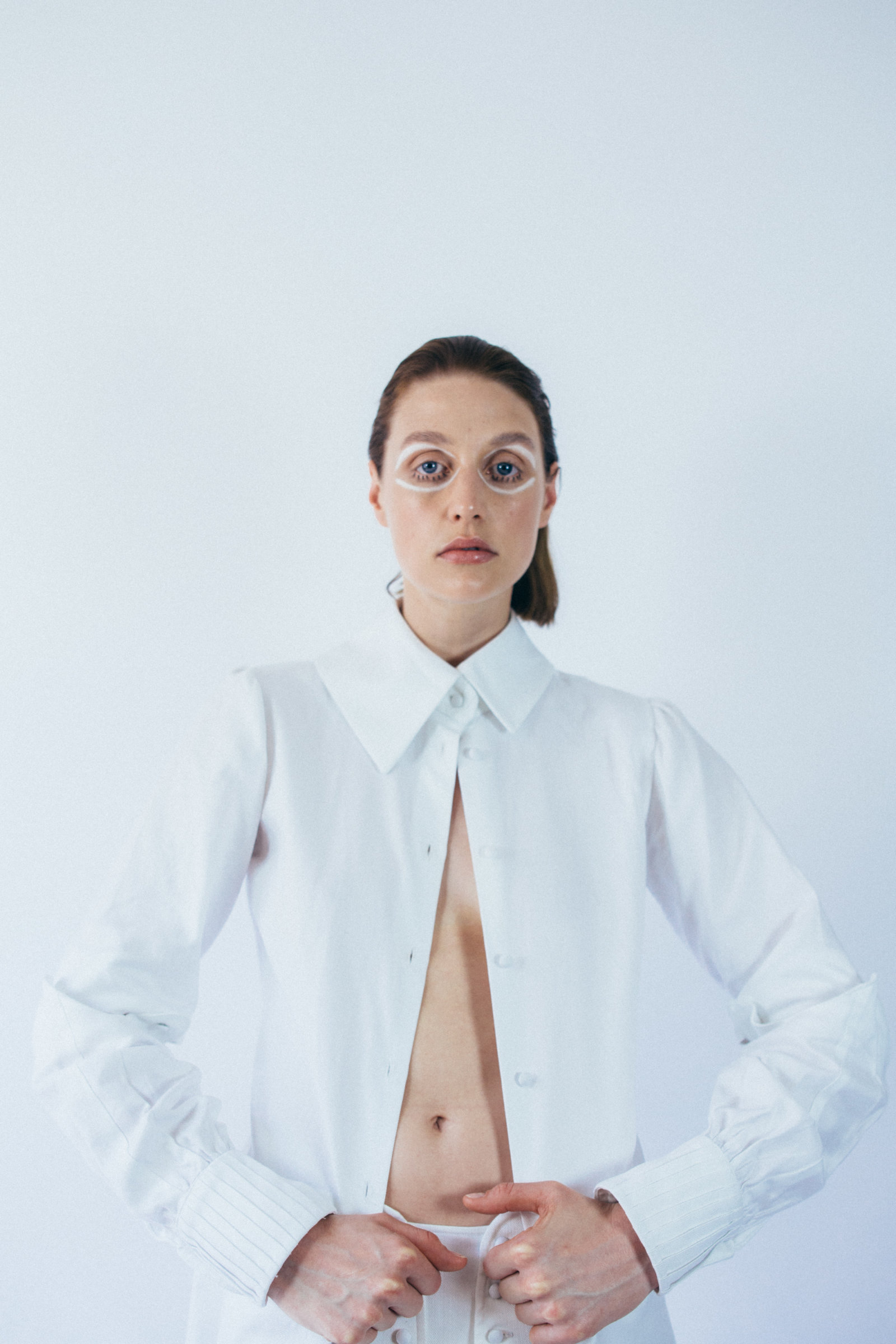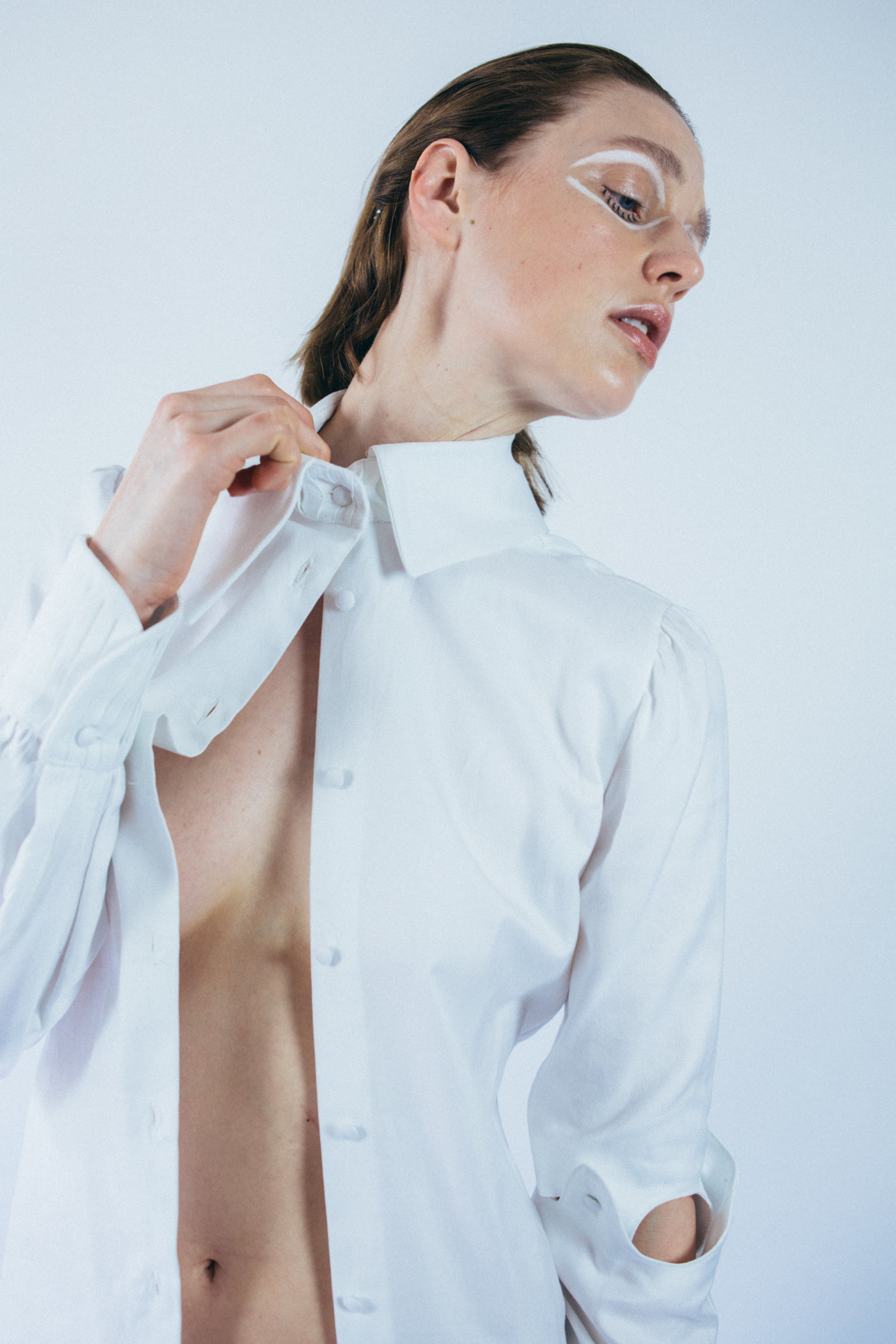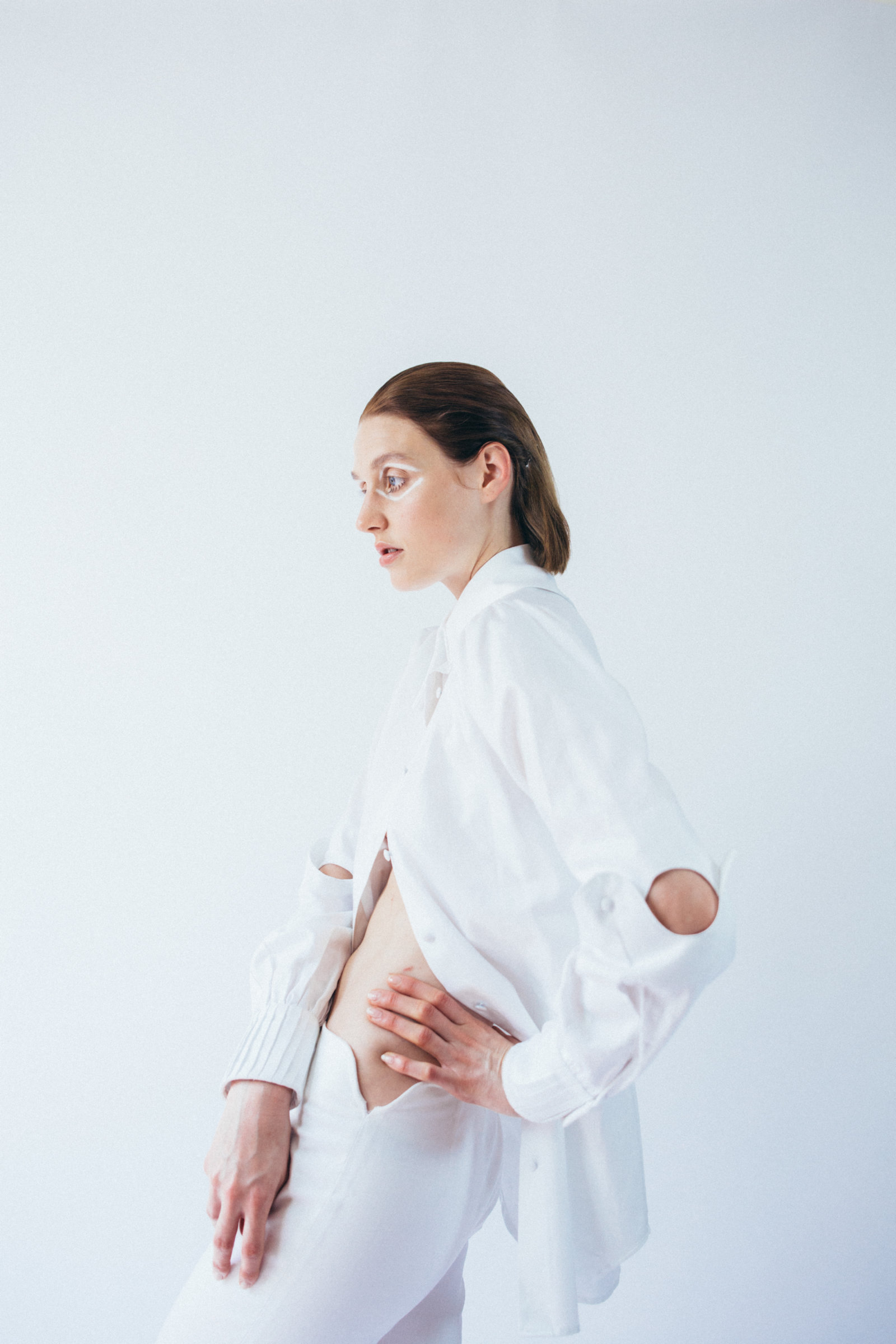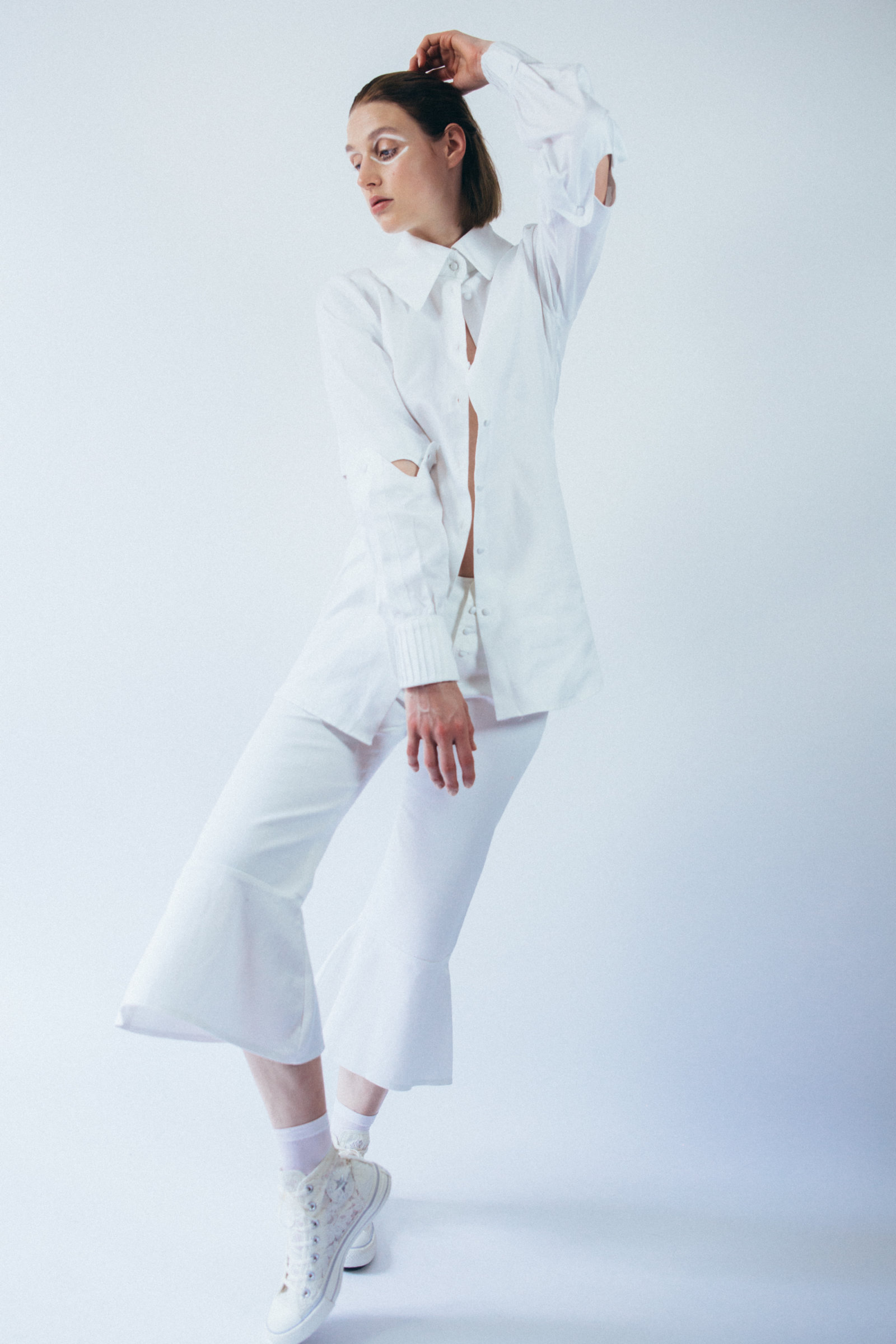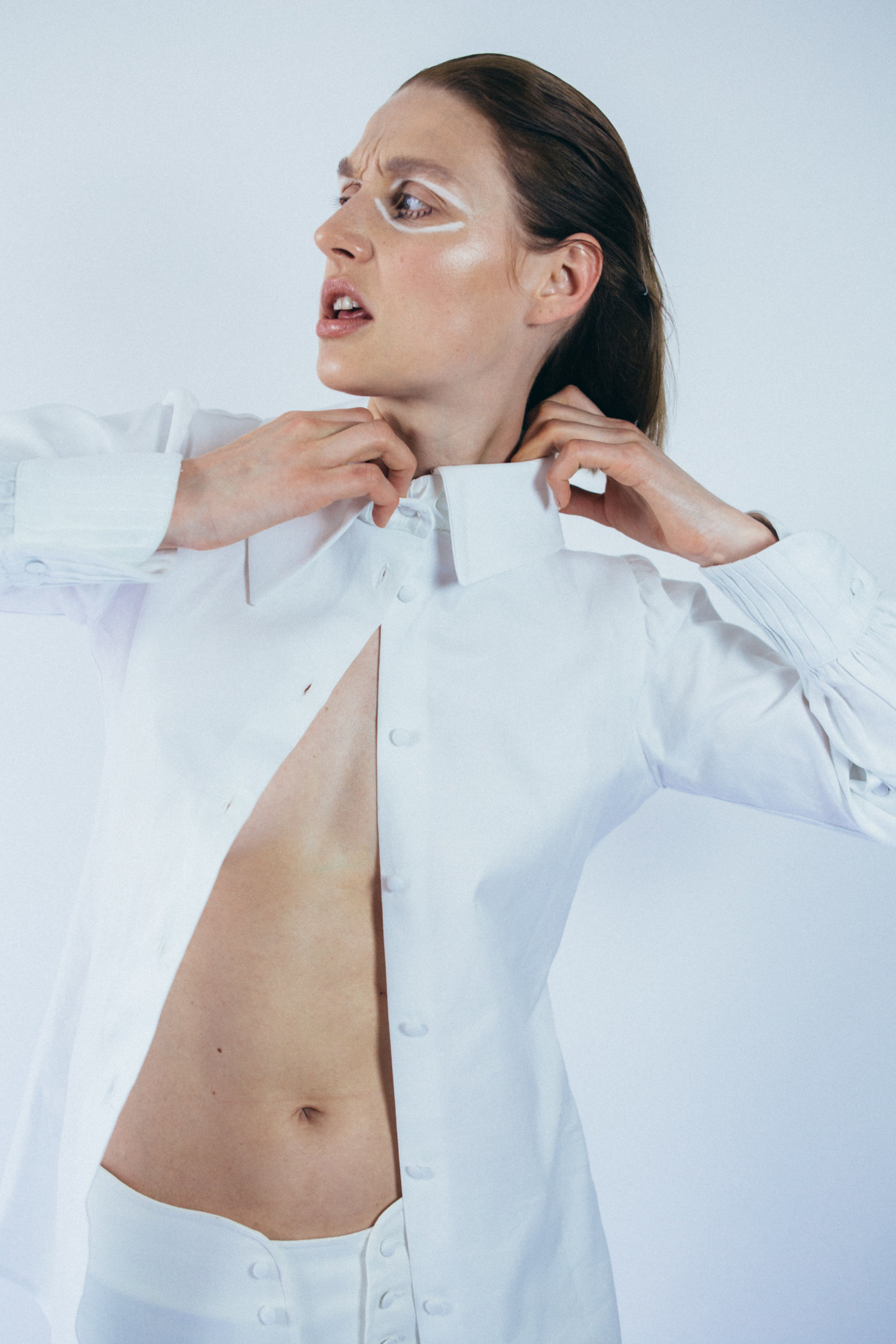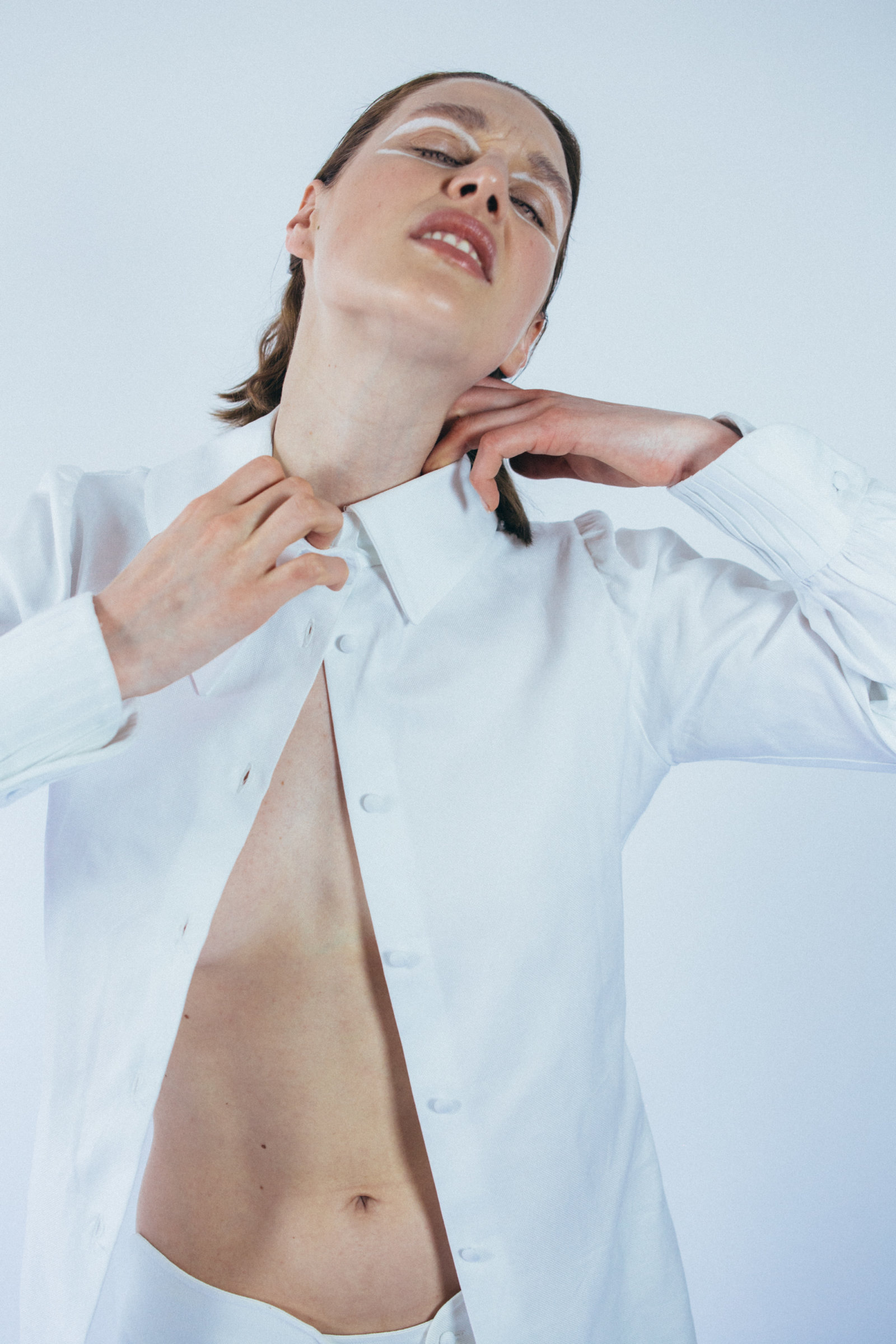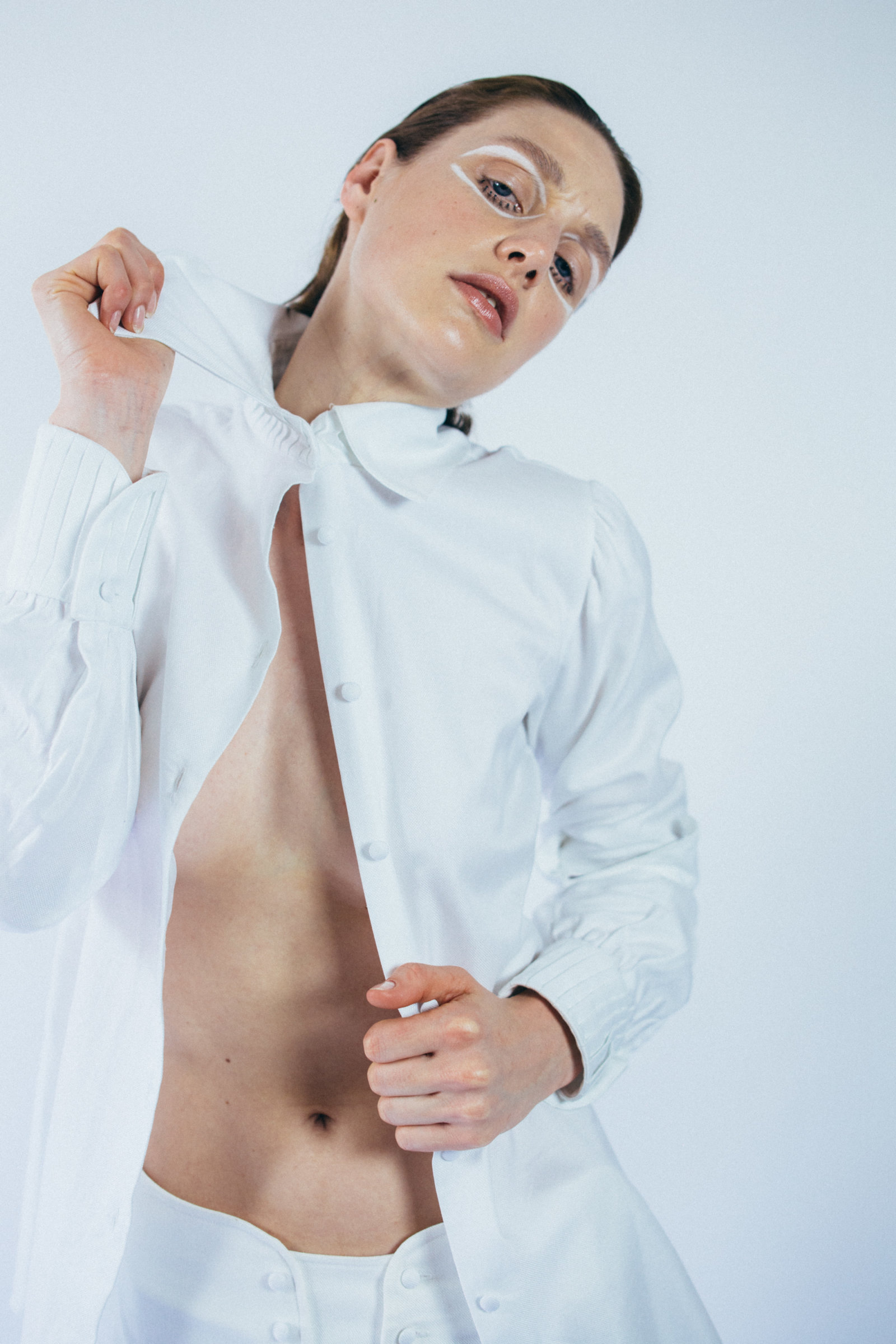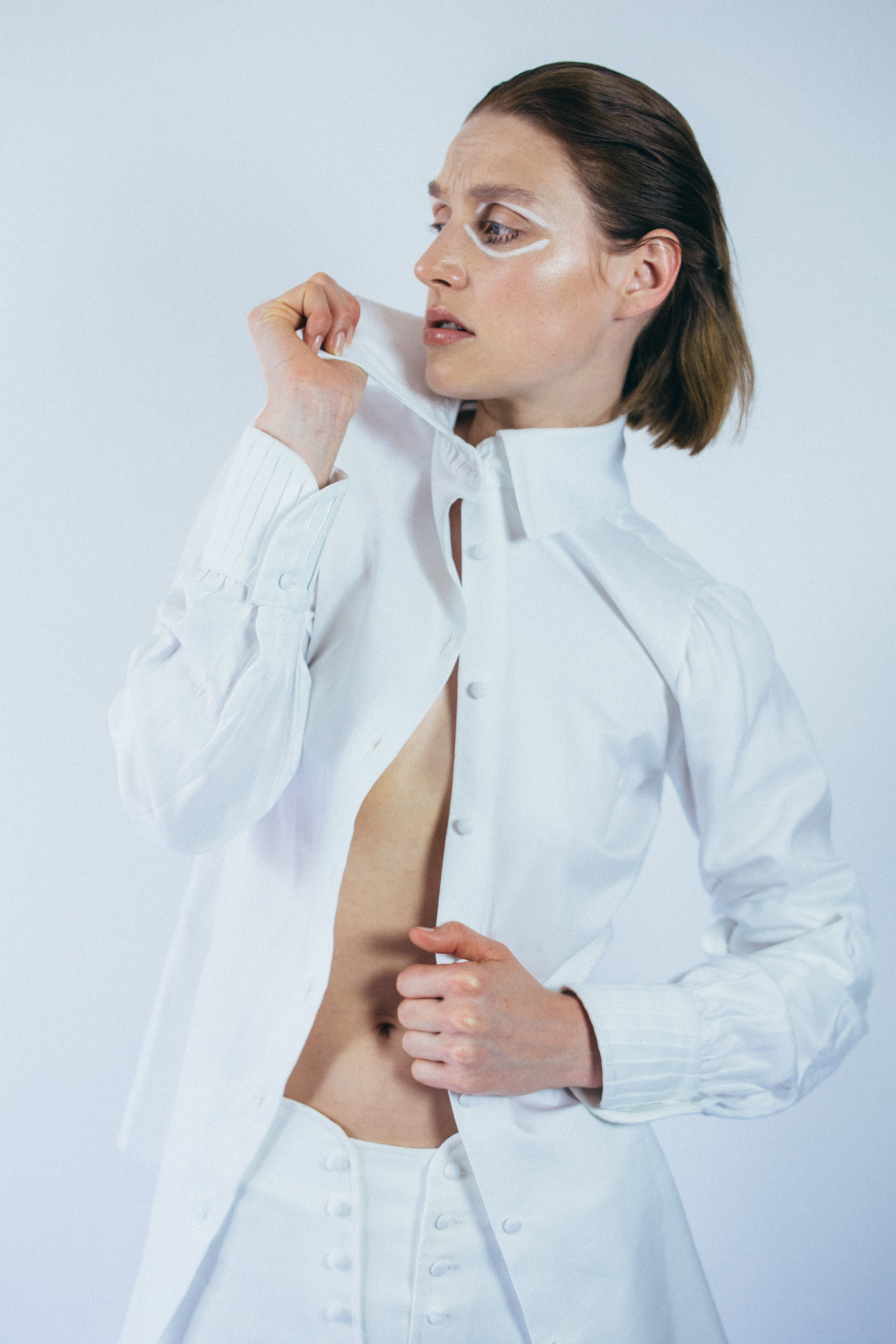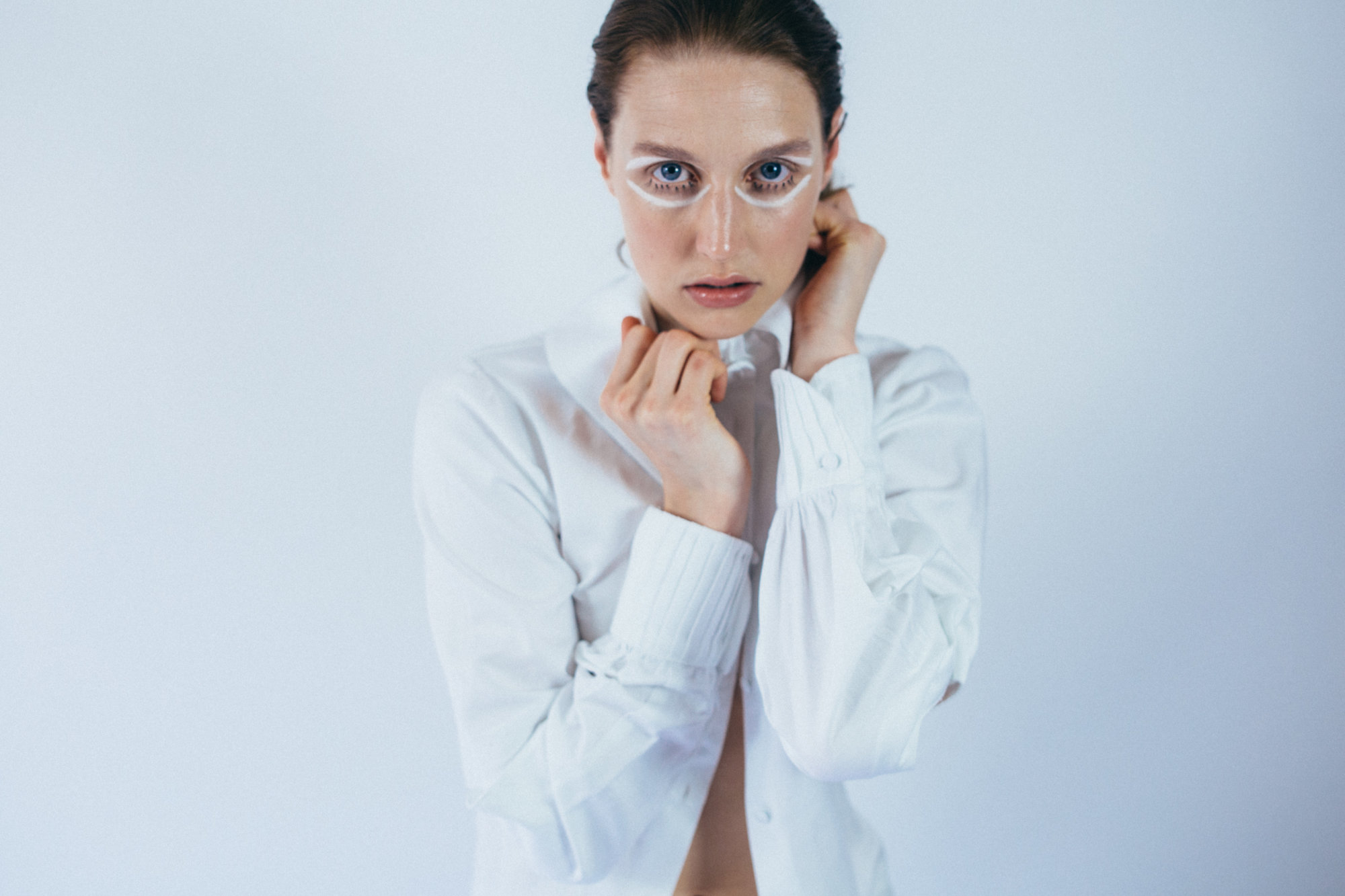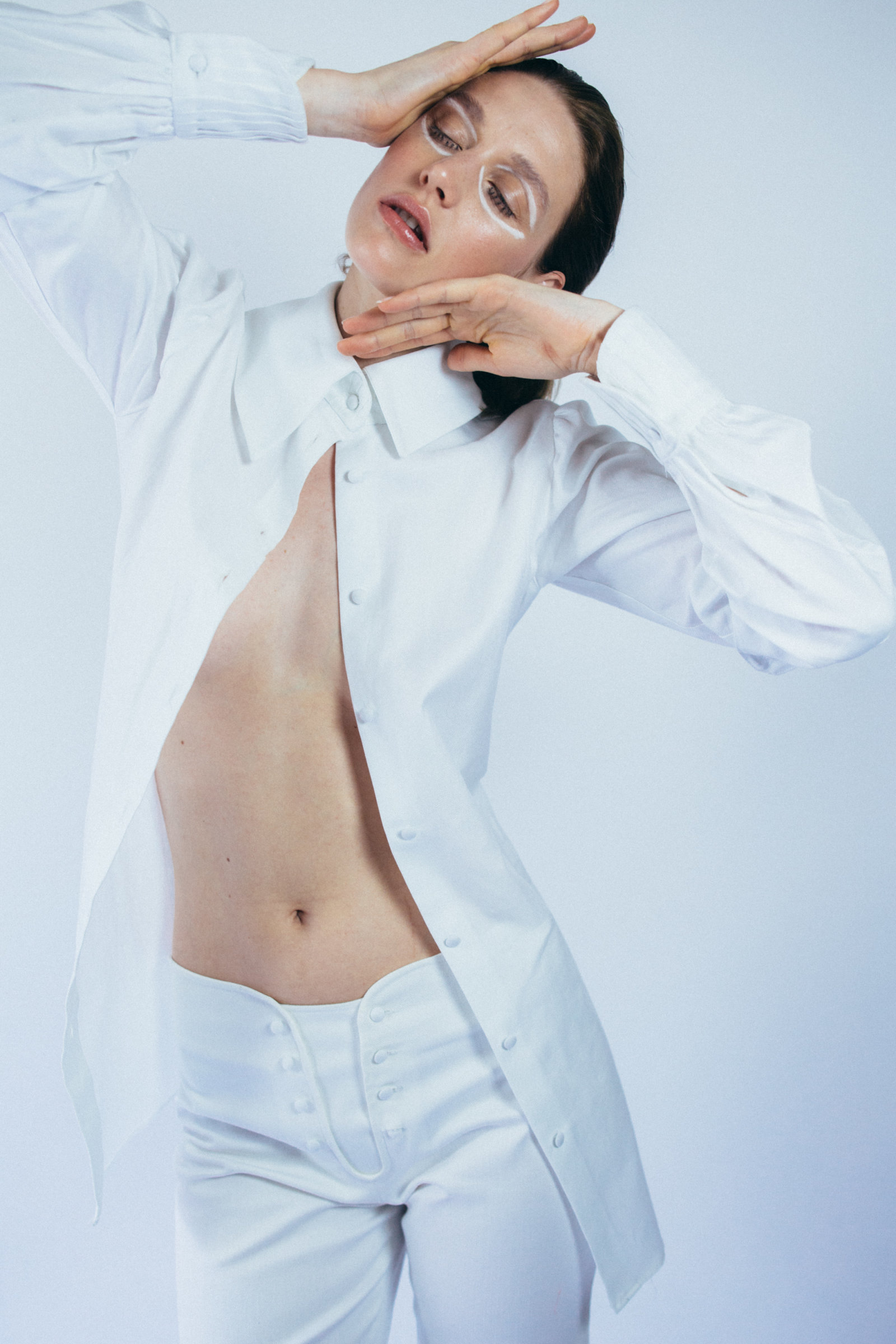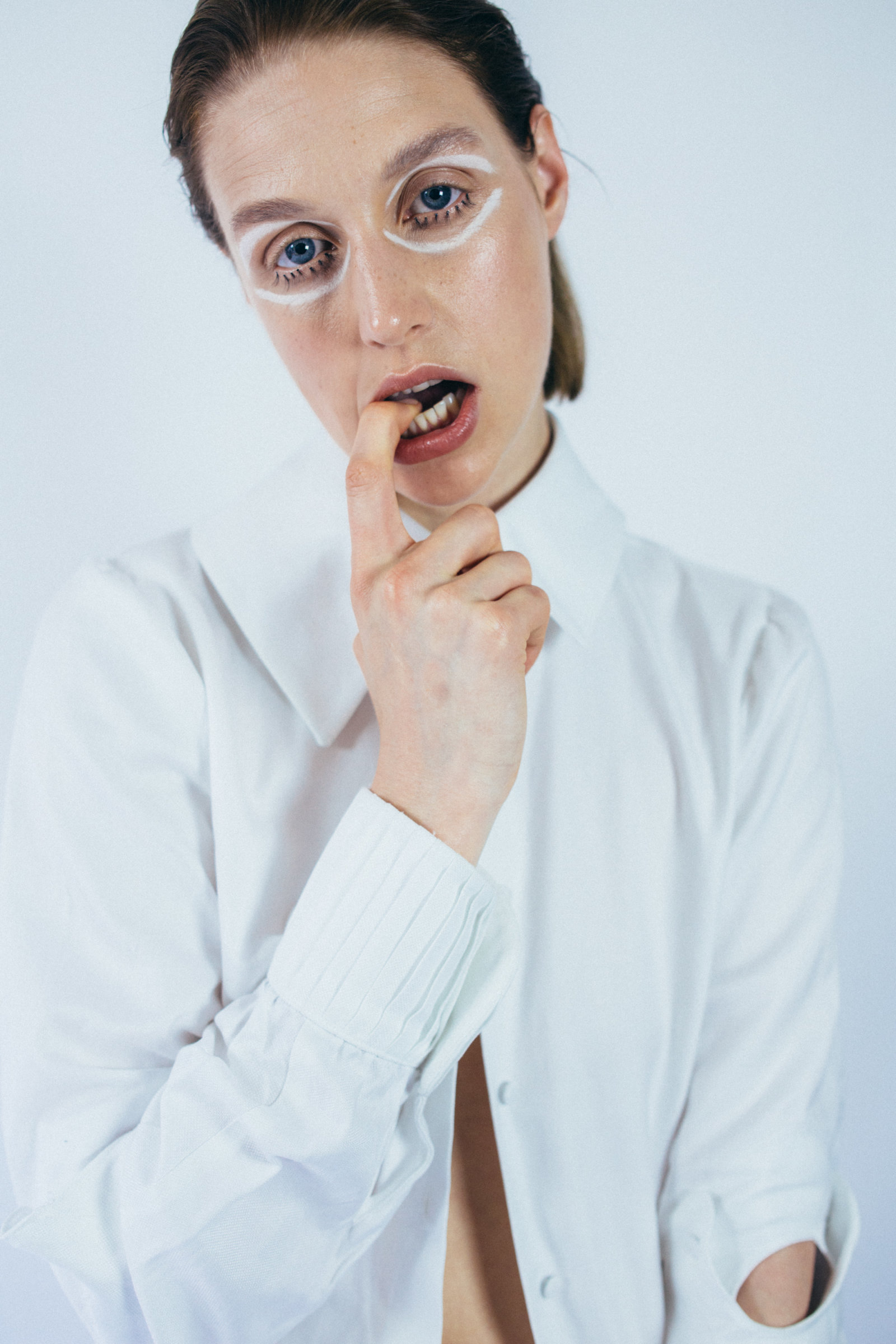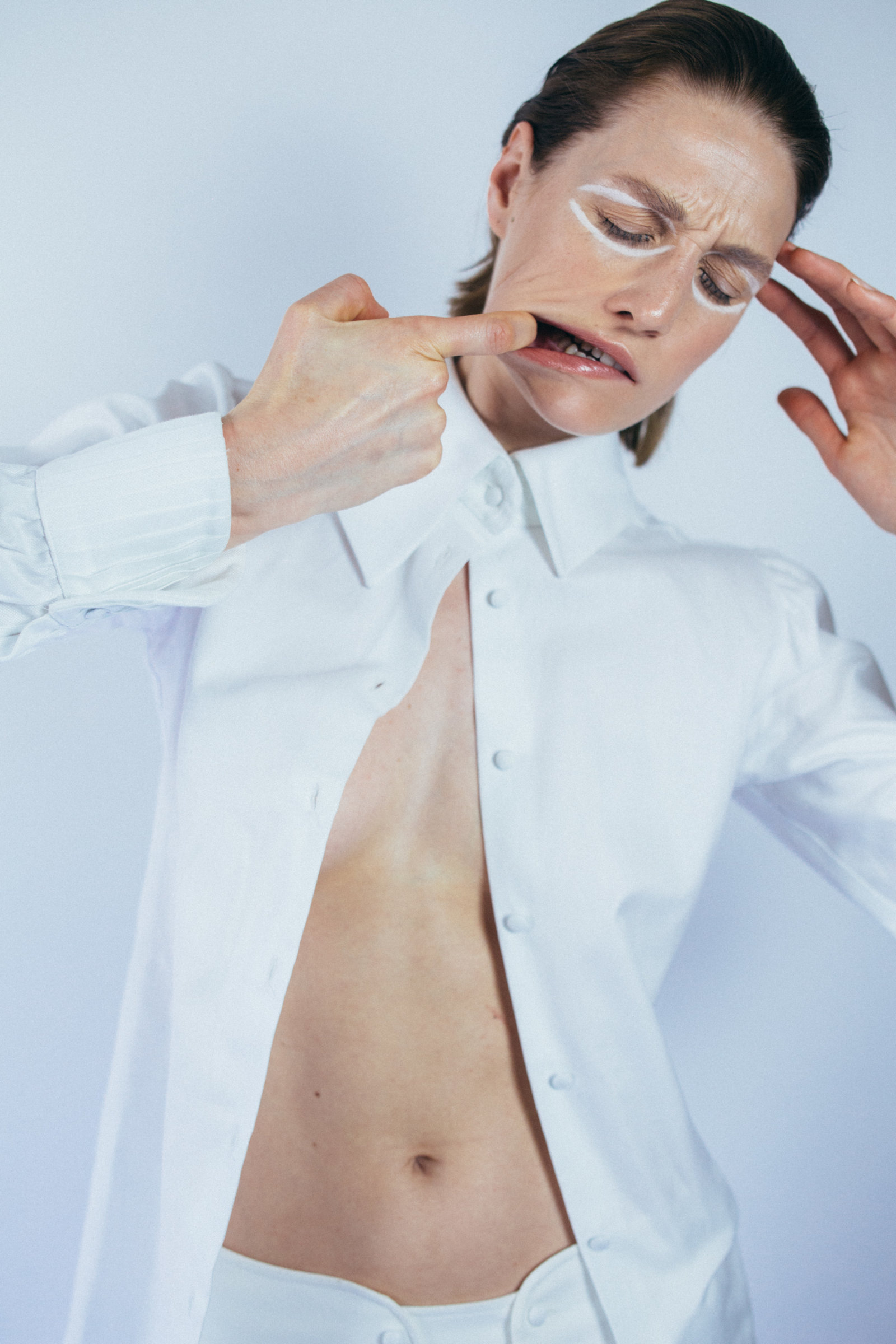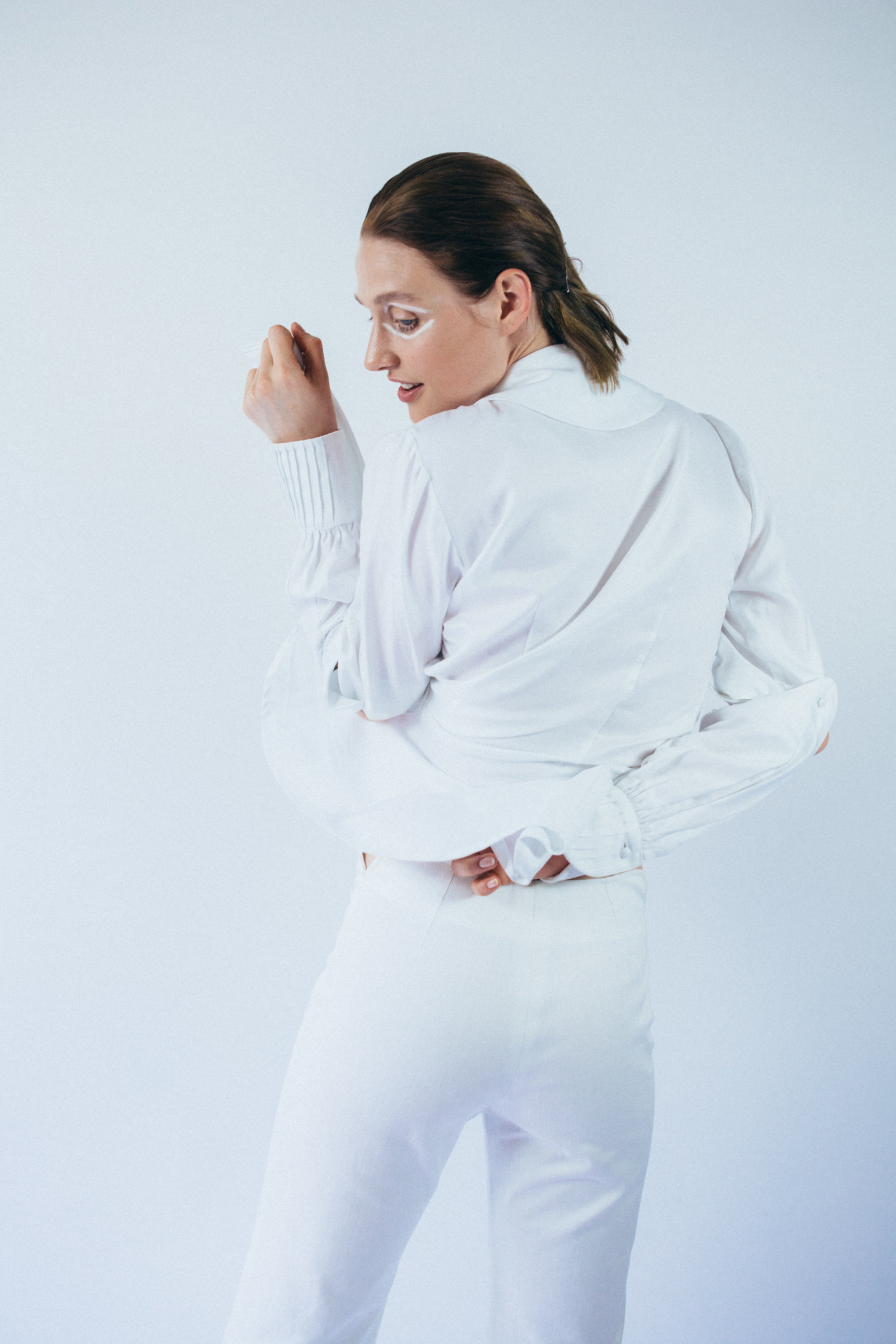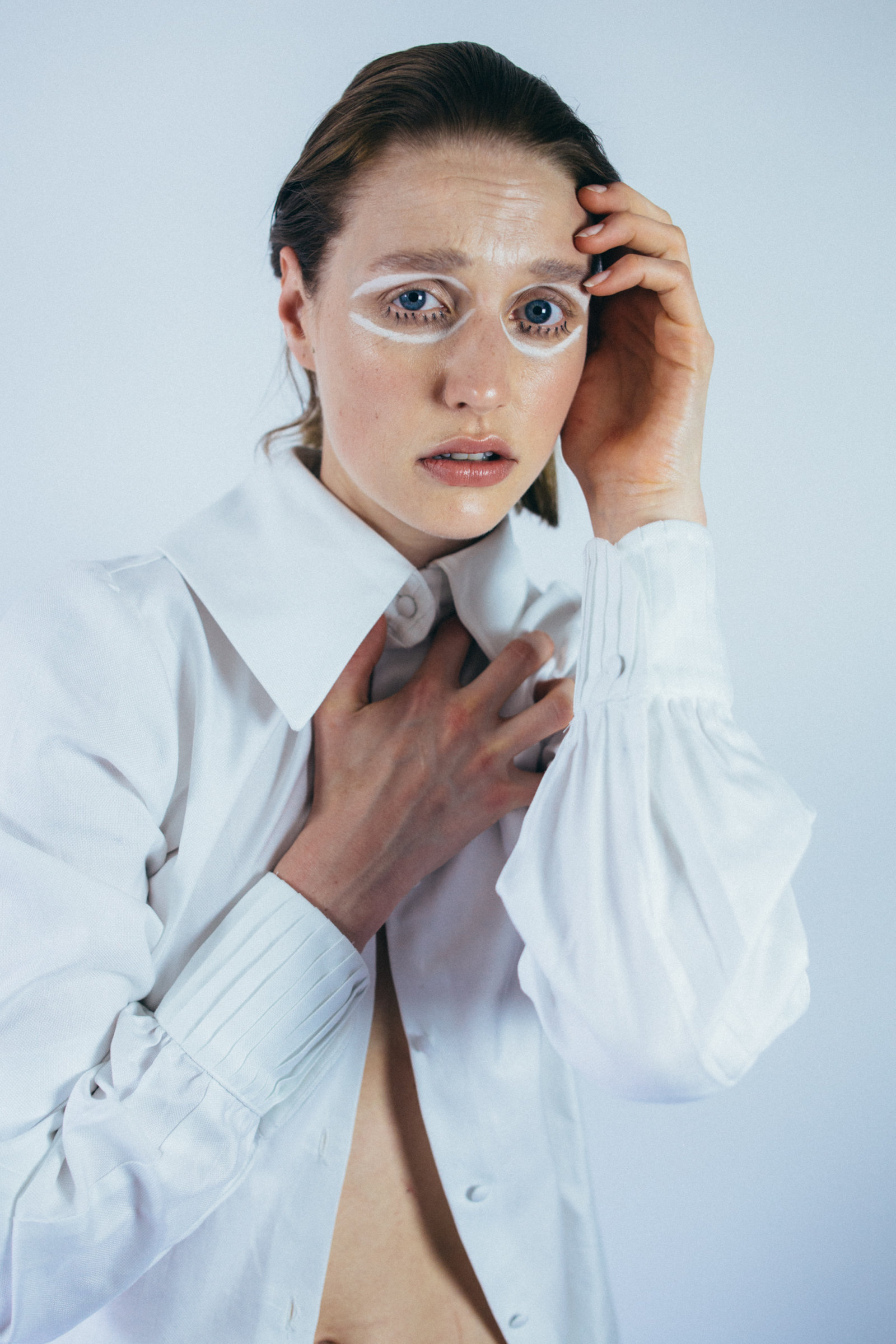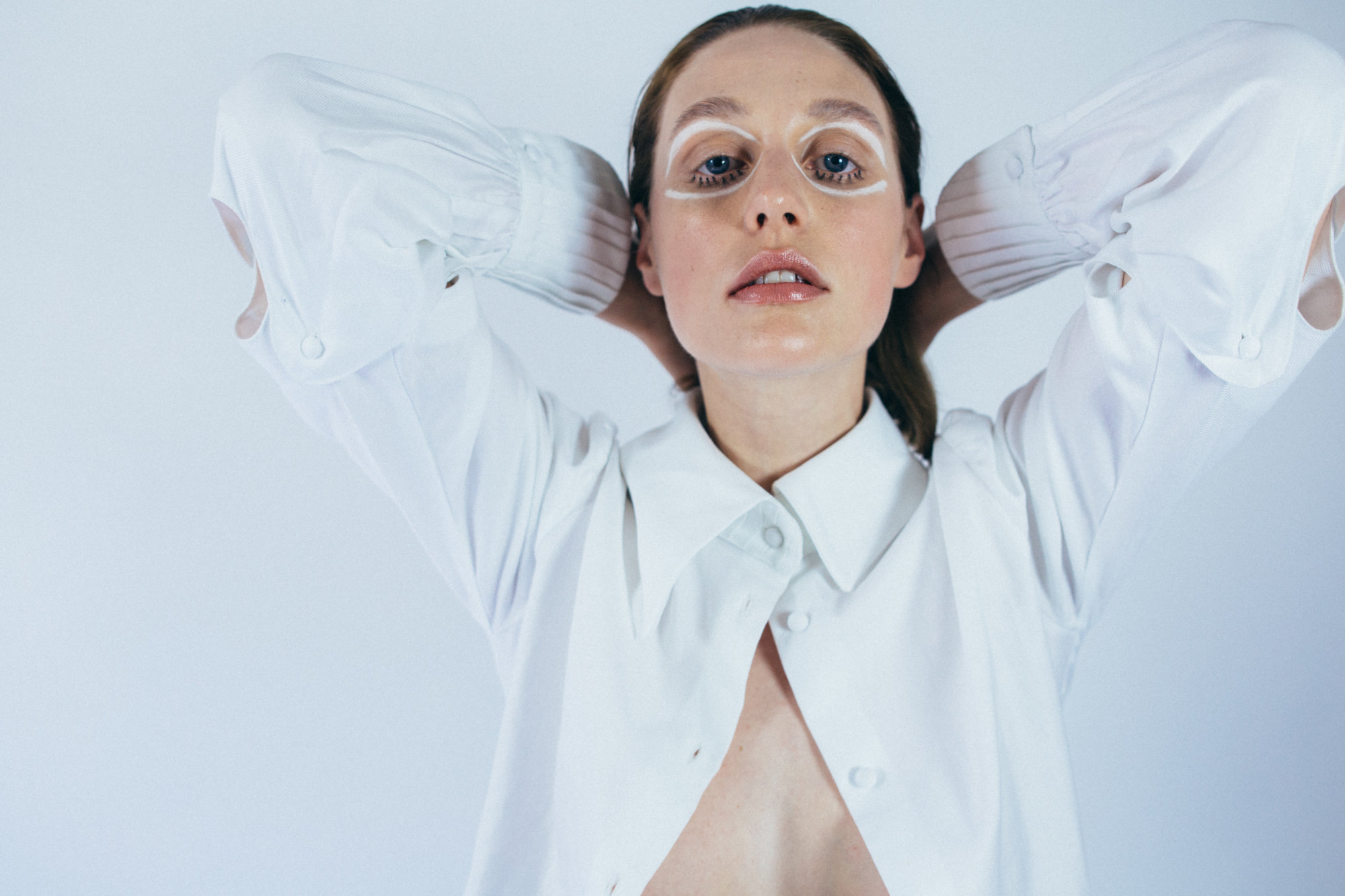 Shirt: Massimo Crivelli
Trousers: Massimo Crivelli
Socks: ITEM m6
Shoes: Nike – Converse