Olga Prinku charms Instagram every day with her delicate creations and her creative and refined photos; after interviewing her about this handmade world, we asked ourselves: why do not take the opportunity for a DIY guided by her hands? She proposed us to realize a floral crown, perfect for a unique interior design.
Highly requested and particularly appreciated on the social media, they are extremely beautiful and colorful accessories, perfect for your home both in winter and in summer: you just have to choose the right seasonal flowers to not ever give up on all the fanciful ideas that the seasonal colors can reveal us!
Are you curious to discover how to create on on your own? You just need a few materials, a lot of imagination and the suggestions of Olga to obtain an incredible result!
_______
Materials
_______
Woven vine or twig wreath base. You can make your own wreath by weaving red dogwood or birch twigs.
You can use any size, but the bigger the better. The one pictured is 60 cm diameter red dogwood wreath.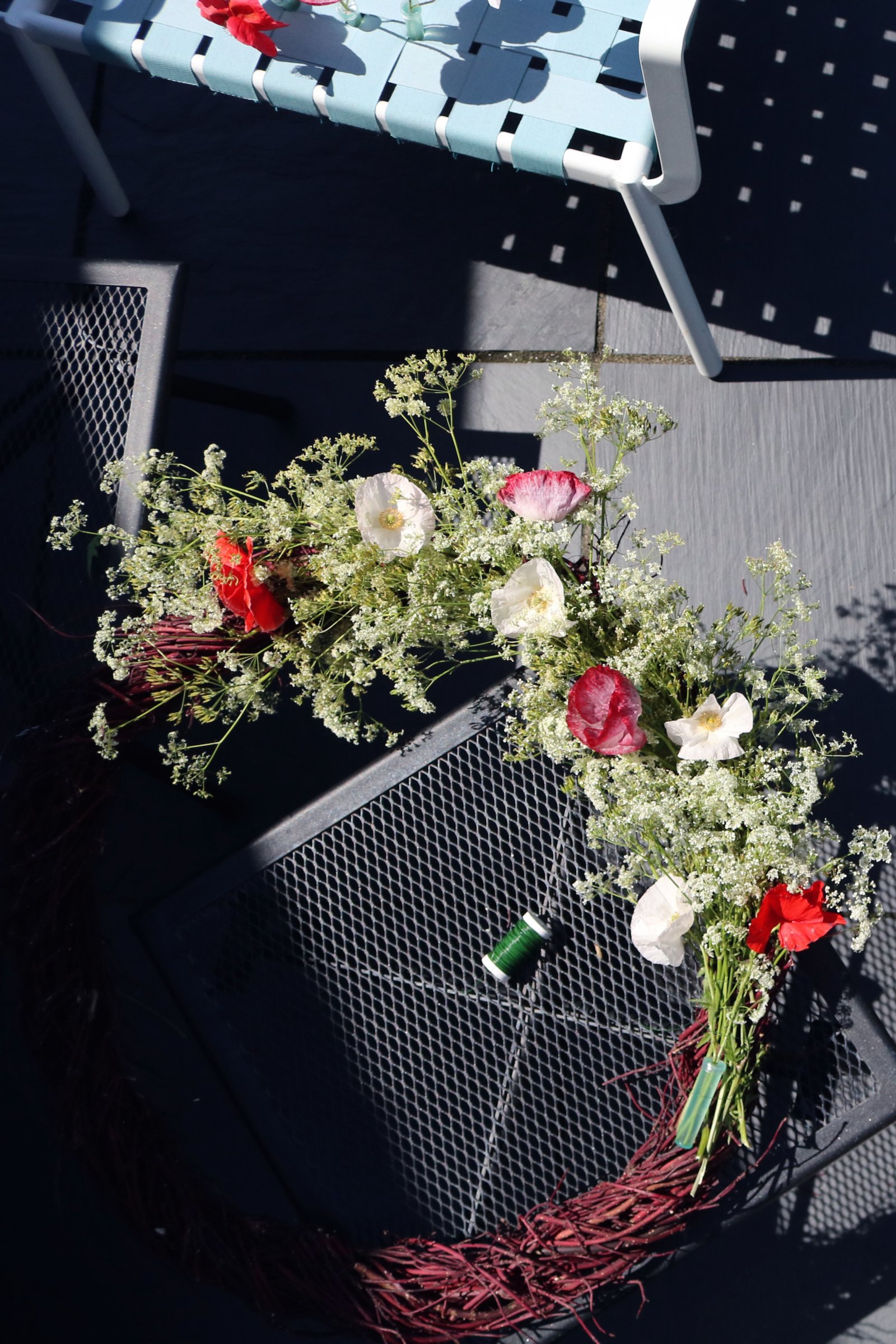 Lots of wild cow parsley.
Poppies or daisies as accent flowers. Here I'm using poppies.
8 or 10 water tubes with lids (water vials).
Green florist wire.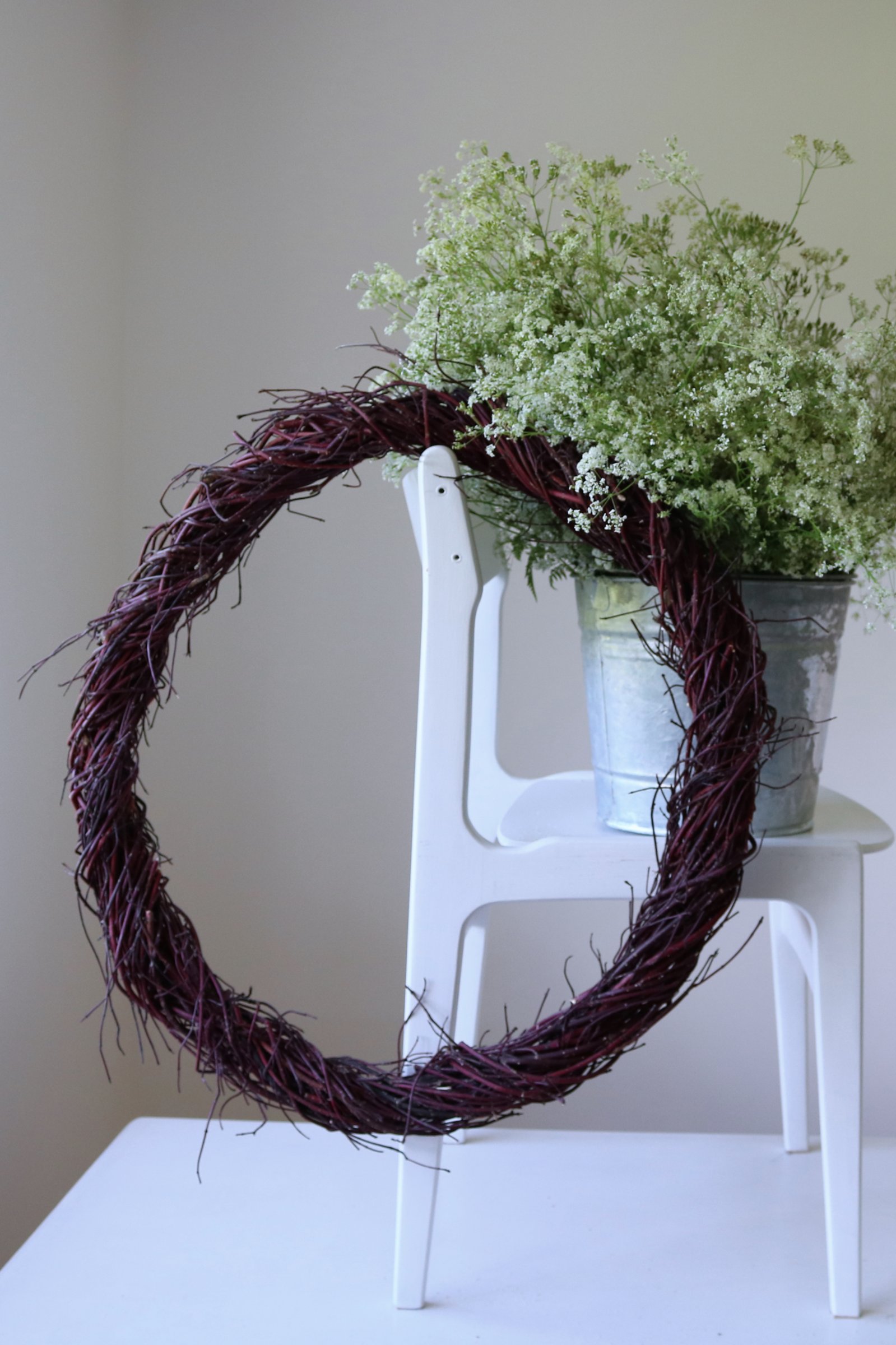 ________
Method
_______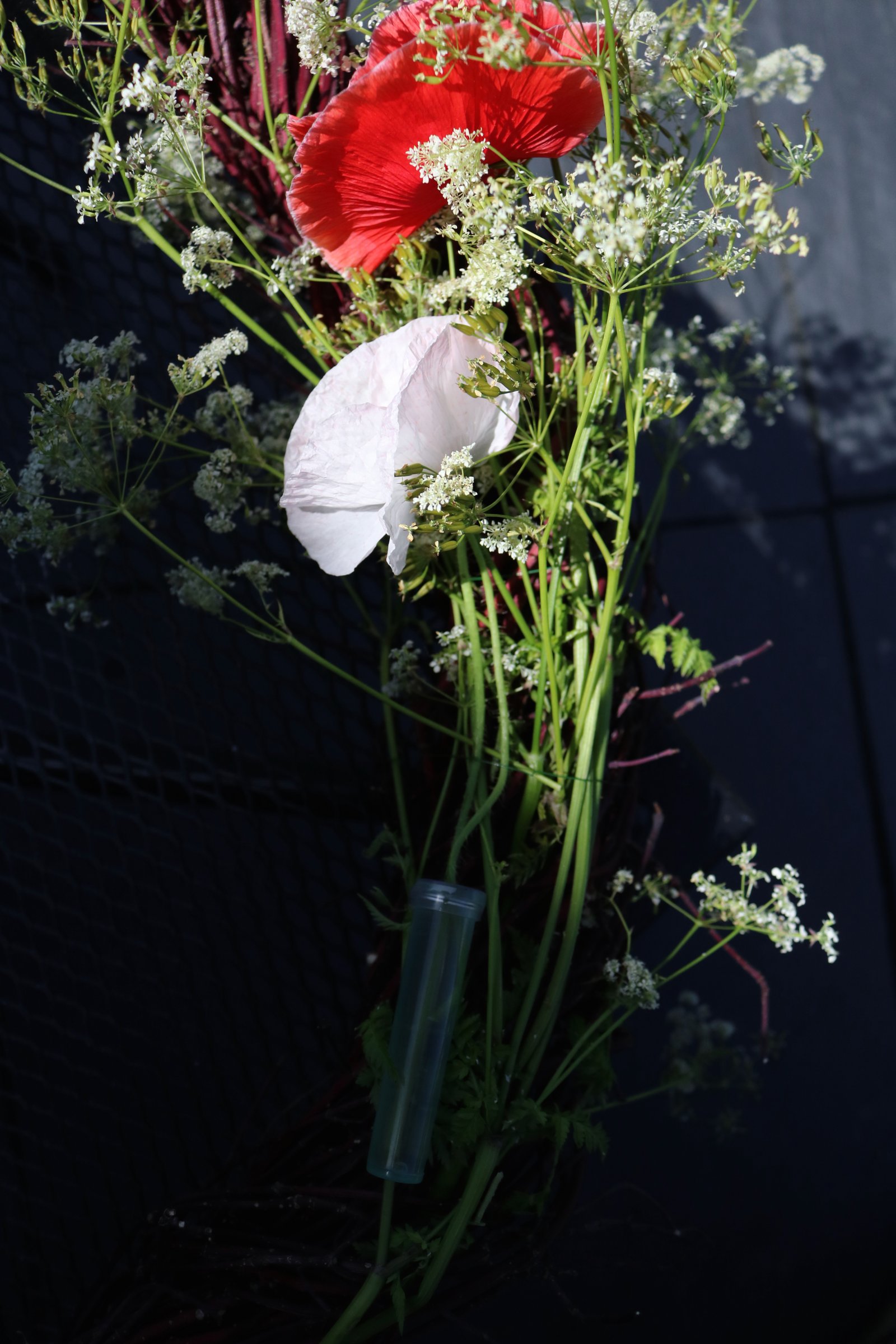 Trim your poppies and place 2 per water vial that has been filled with water. Make sure the stems are of different lengths.
Now make bunches of cow parsley and attach them to the base with florist wire.
Add the poppies amongst the cow parsley, attaching with wire, and make sure the next bunch of cow parsley will hide the water vials the poppies are placed in.
Go all around the wreath trying to distribute the poppies roughly at equal intervals from each over amongst the cow parsley.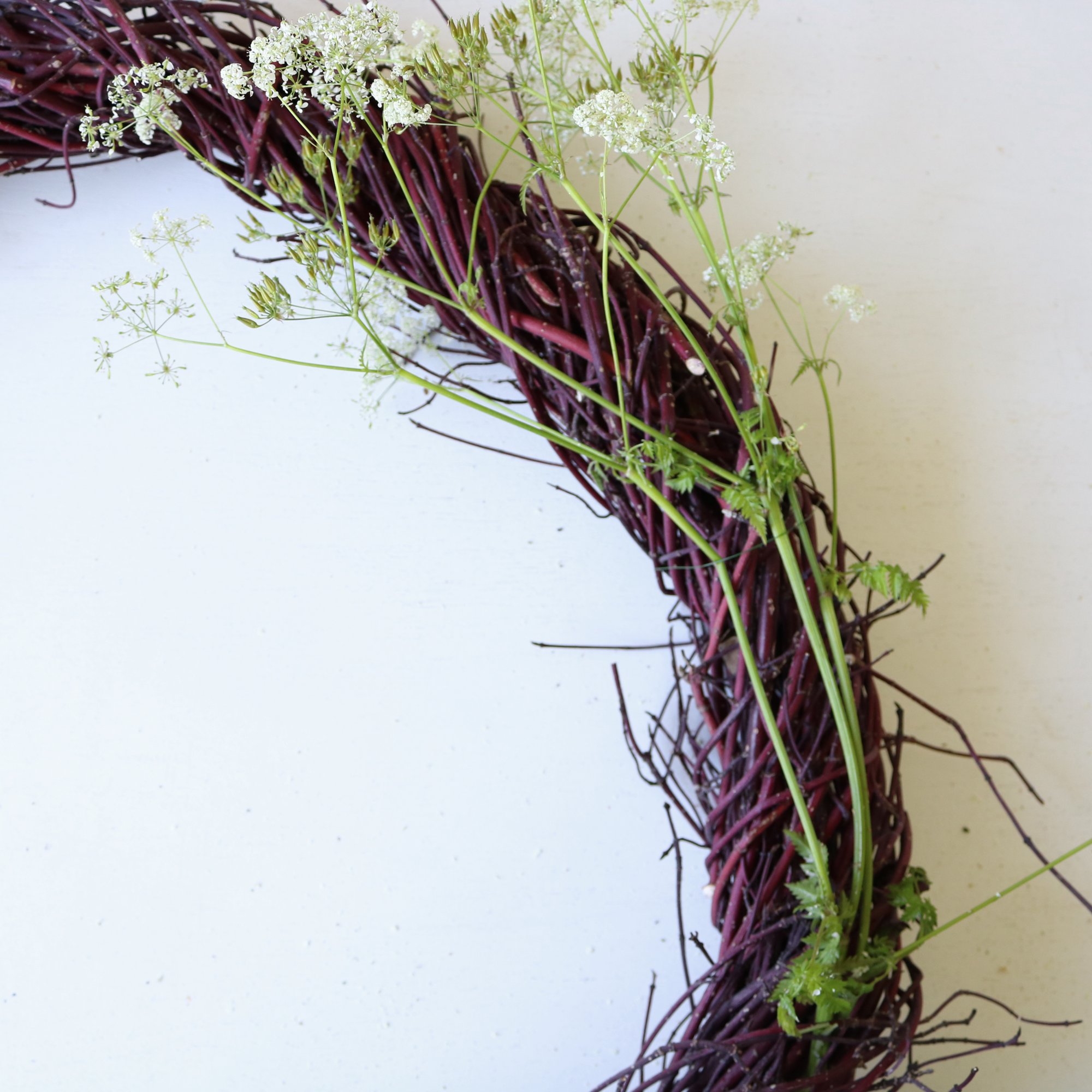 Now that you have your own floral crown you just have to wear it!
Furthermore, why settle for only one? As Olga said, let yourself be inspired by nature.