Sustainability, romance and poetry give life to a waking dream: a dream that, starting from the vastness of the sea and its most evocative secrets, revealed a world of inspirations and beauty for us to be discovered.
Tiziano Guardini SS20
MOODBOARD
__________
Many people wonder if Atlantis really existed and, if so, how did it look. Among the curious artists who have taken inspiration from this legend, we also find Tiziano Guardini: in 2017, the stylist won the "Franca Sozzani Green Carpet Challenge Fashion Award" for his commitment towards sustainability in fashion. Once again in the looks of the new collection, we find the designer's will to represent the limitless bond between man and nature but, at the same time, the idea to raise a new awareness in people.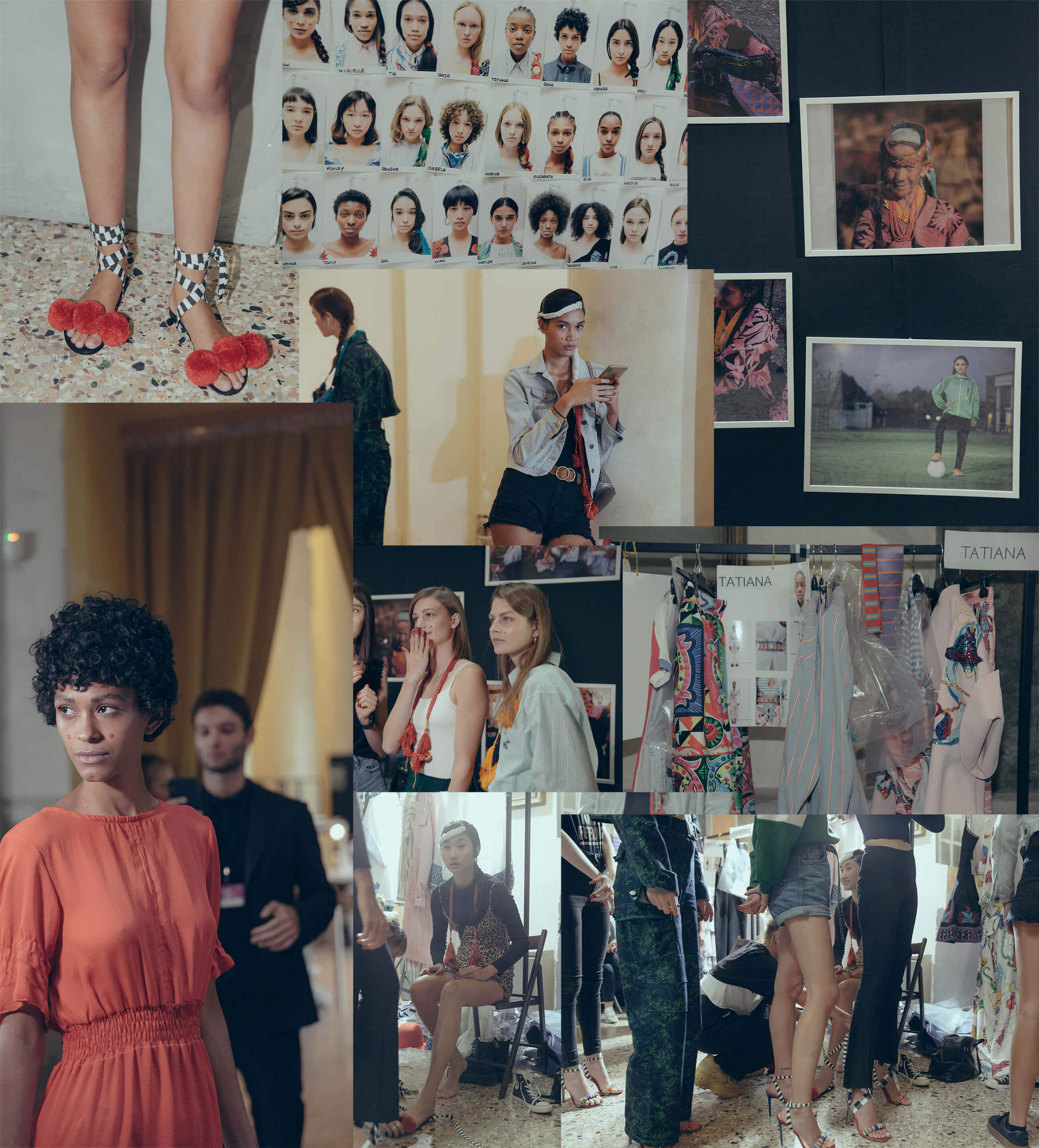 Soft and extremely feminine shapes, as well as colorful, walk down the catwalk in a blaze of creativity and prints, with shades suitable for both day and evening outfits. The collection is aimed at a dynamic, playful woman, someone who loves life, its secrets and freedom, who shows a savoir-faire (and a style) that makes her both fascinating and mysterious, just like the legendary city of Atlantis.
Tiziano Guardini SS20
CLOSE UP
__________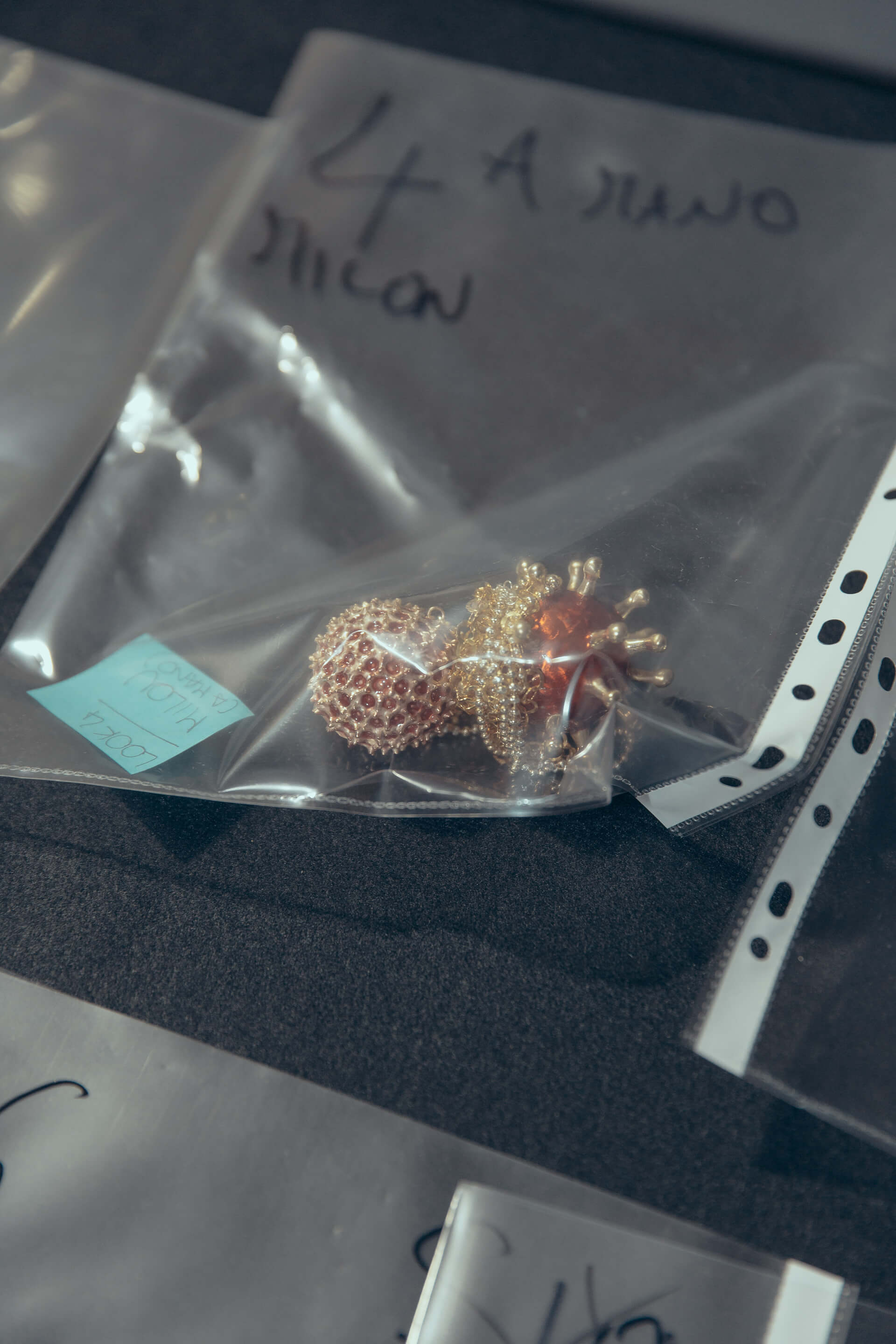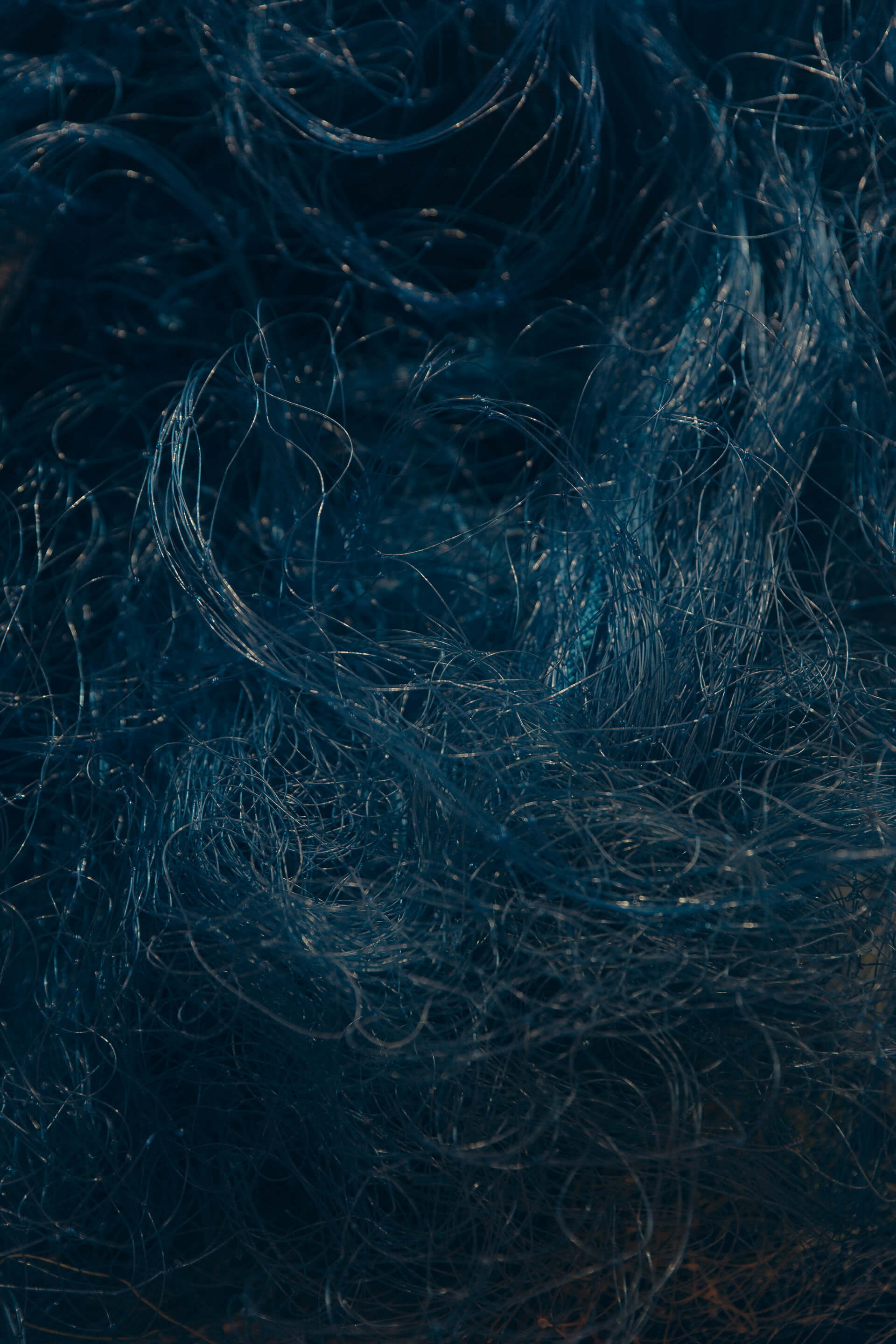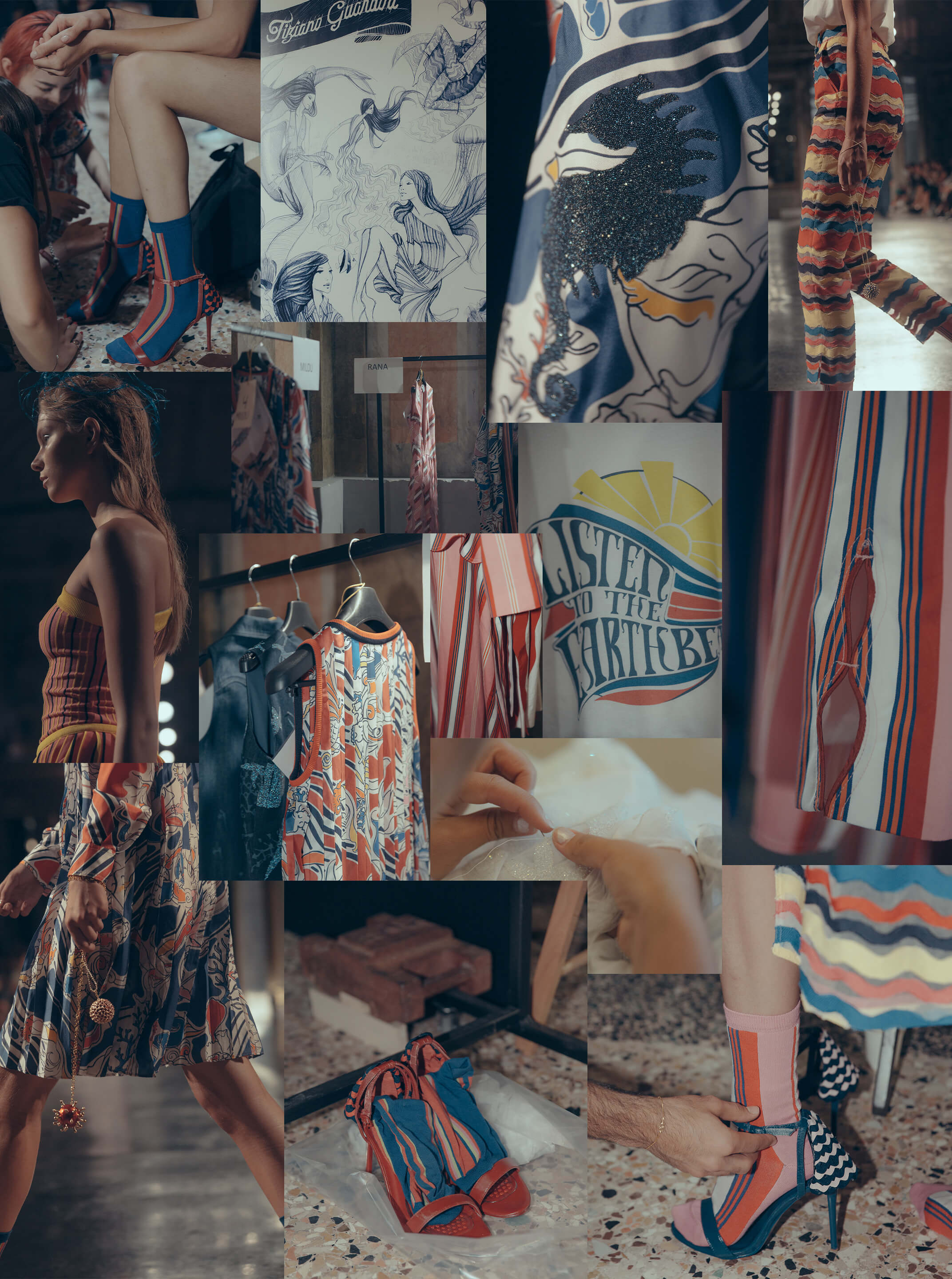 After surprising the audience with threadlike blue headpieces, with a shape similar to waves, the sustainable materials used for the creation of the looks also deserve attention. 
We find, for example, the "Peace silk," which uses the cocoons abandoned by the chrysalises; The colored lines are made of TencelTM Lyocell, a special fiber obtained from the cellulose of the eucalyptus forests in South Africa, which are harvested in full respect of sustainability; 100% organic cotton denim from Isko; And, finally, the shiny inserts signed Swarovski, that provided a selection of eco-crystals to recreate the effect of light's reflections on the ocean surface.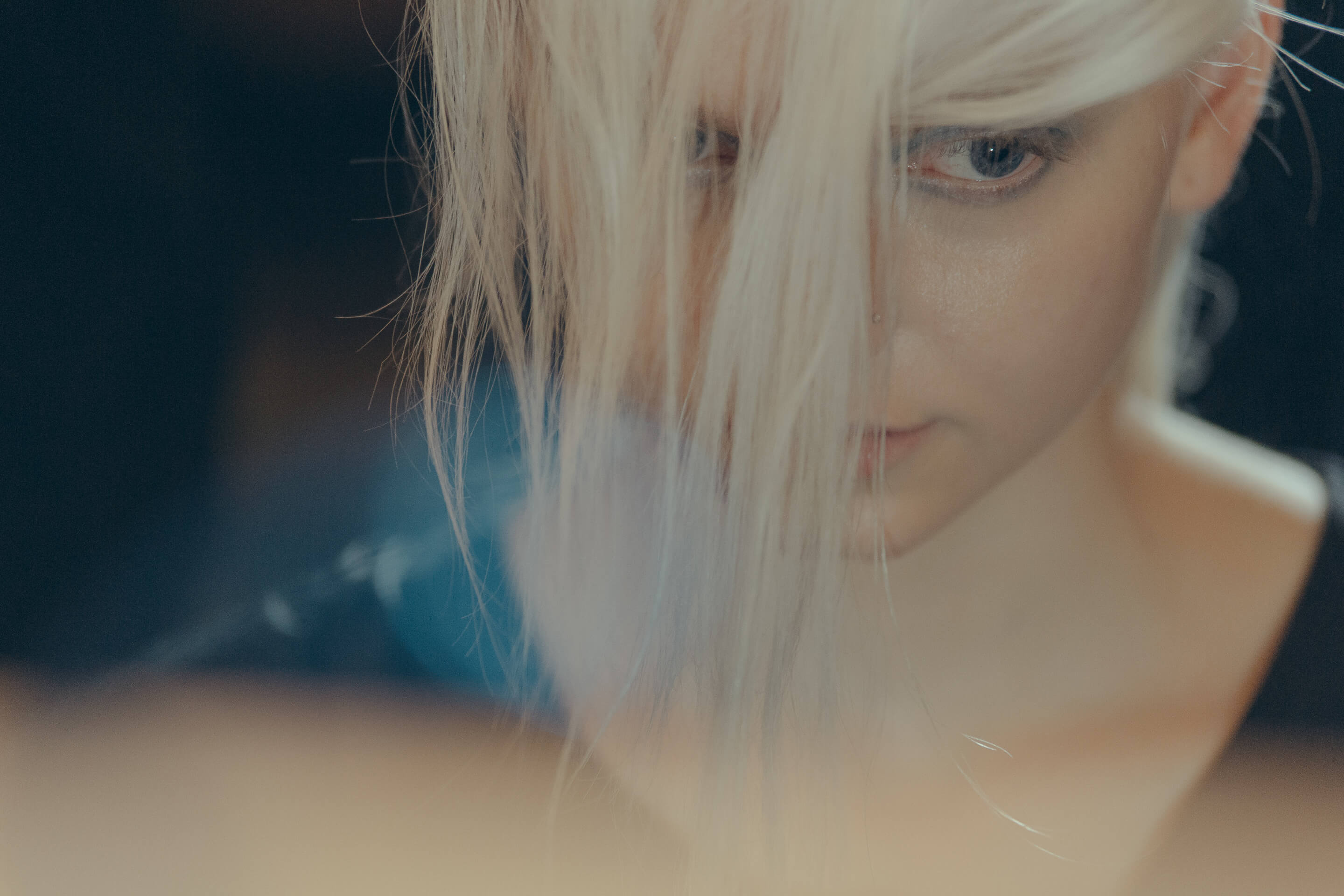 Details that serve beauty, beauty that serves fashion, fashion that serves sustainability, all to shout out in the world a single message that draws its strength from the sea:
EARTH NEEDS HEART!
Tiziano Guardini SS20
OUR FAVORITE LOOKS
__________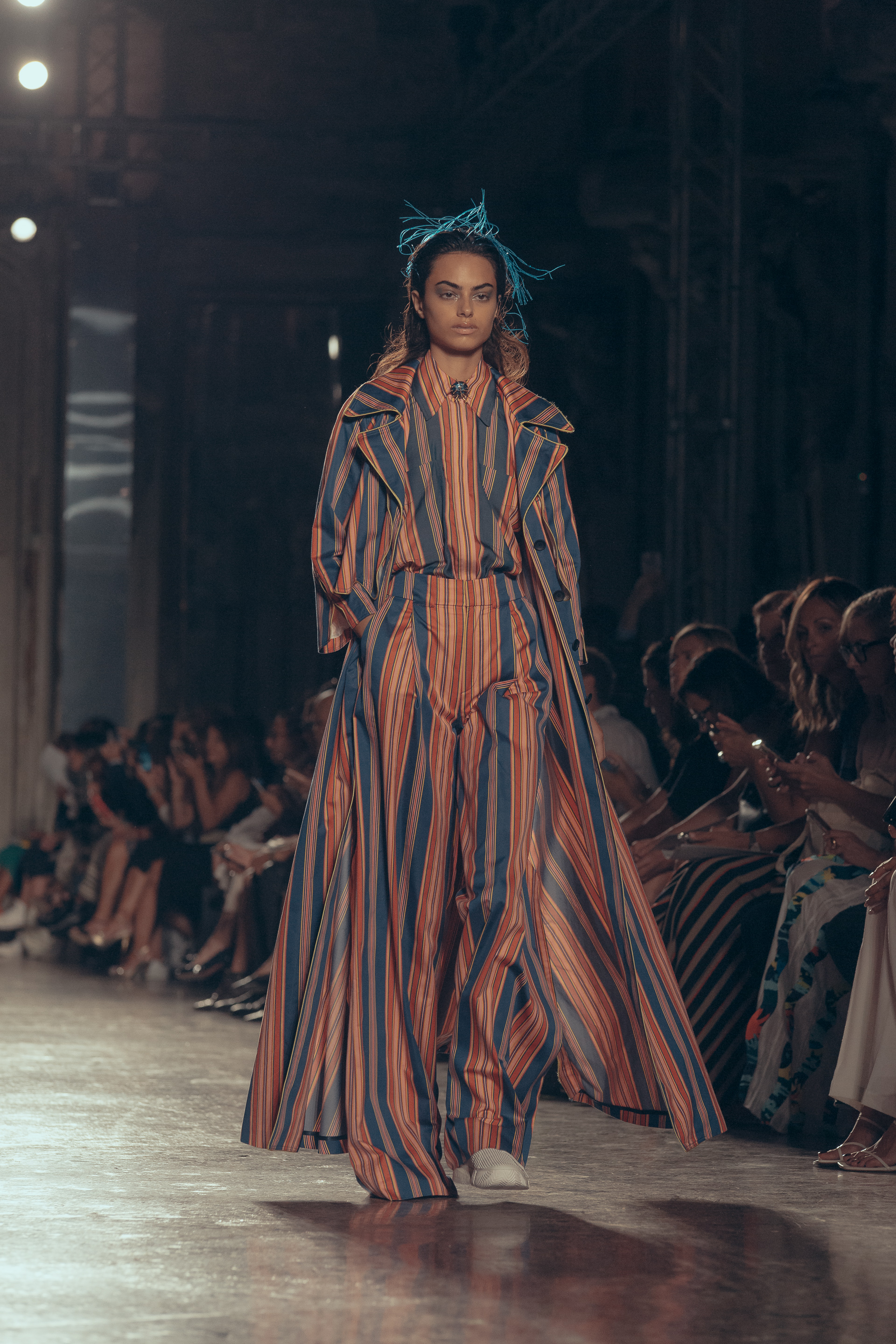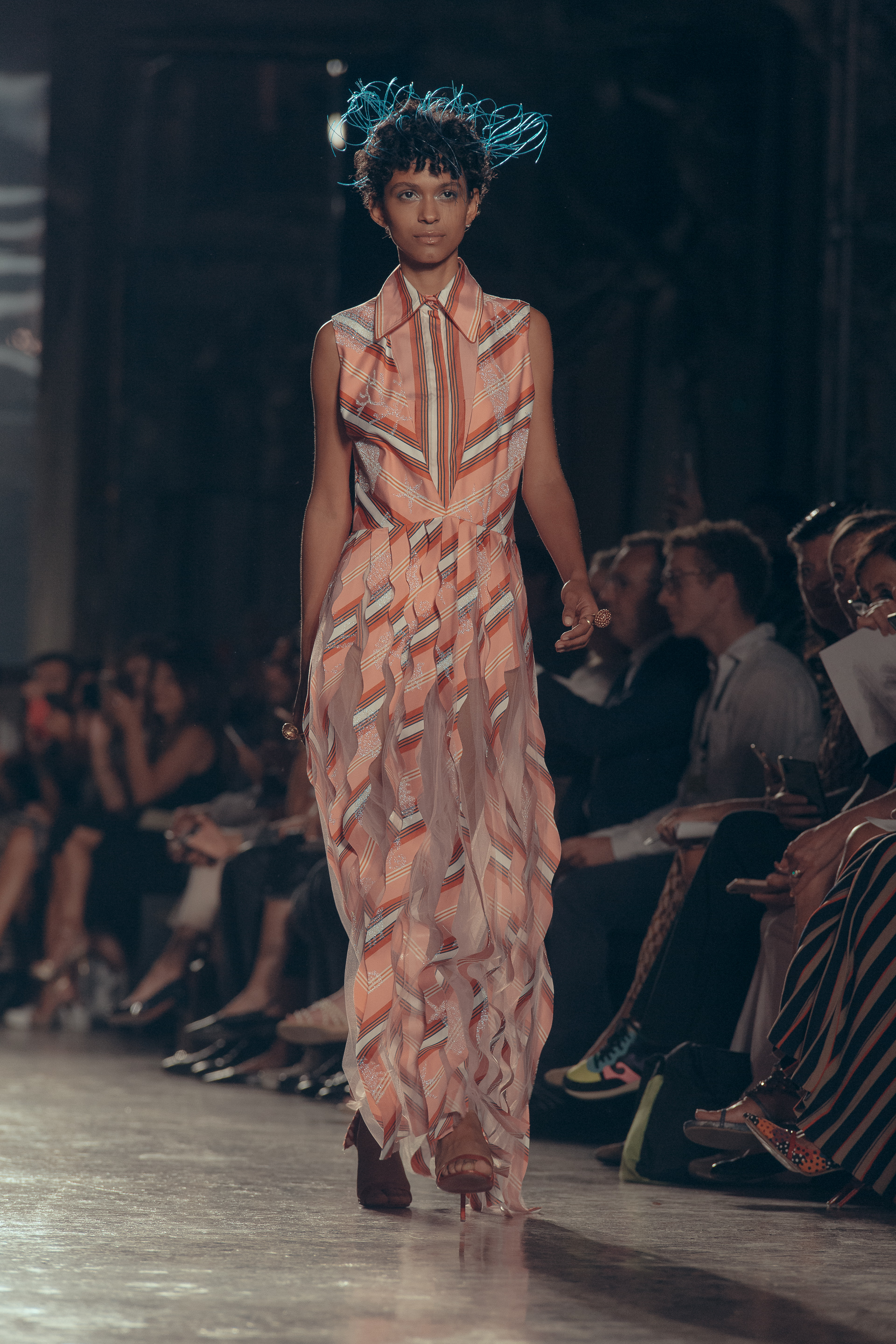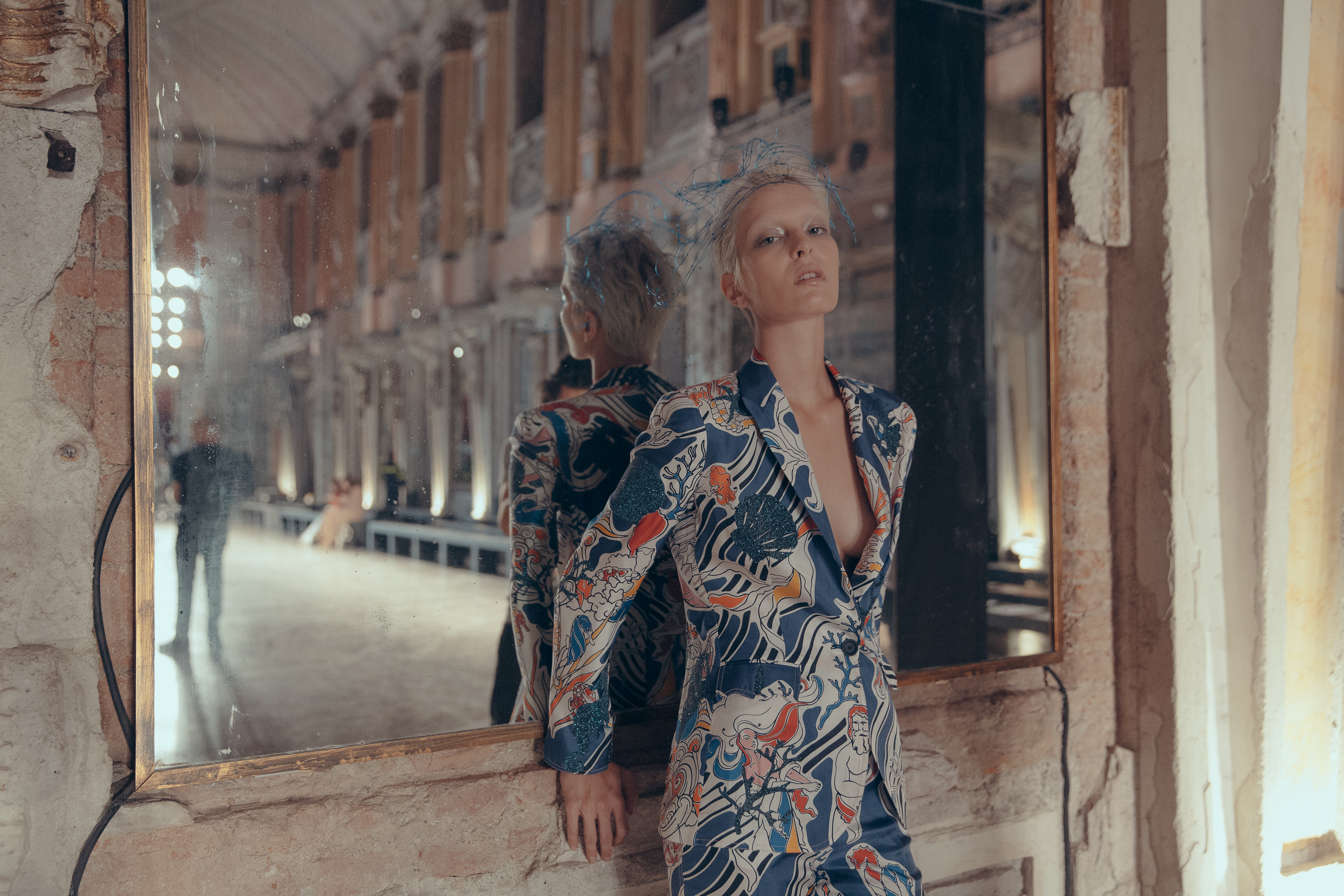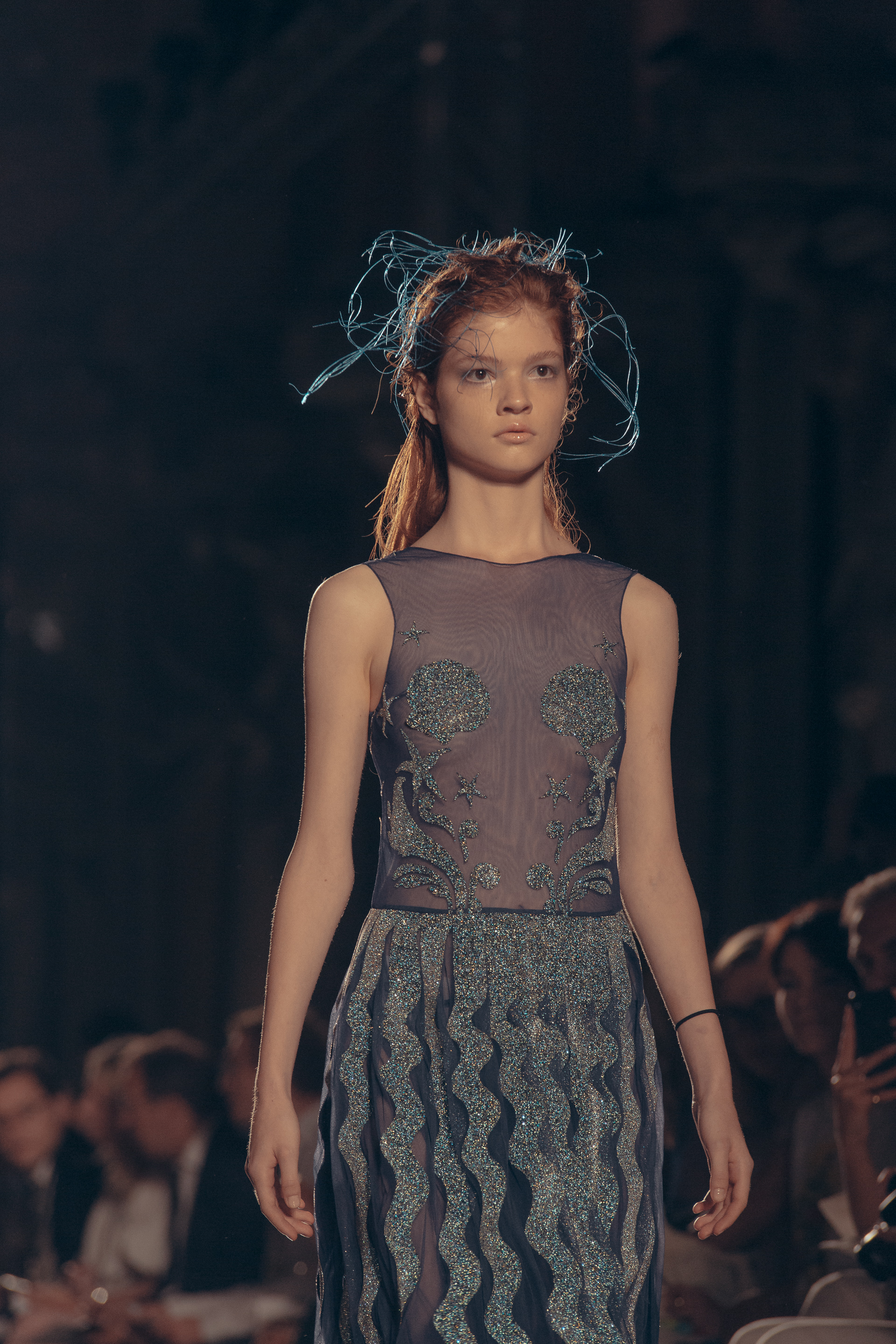 Tiziano Guardini SS20
BEAUTY
__________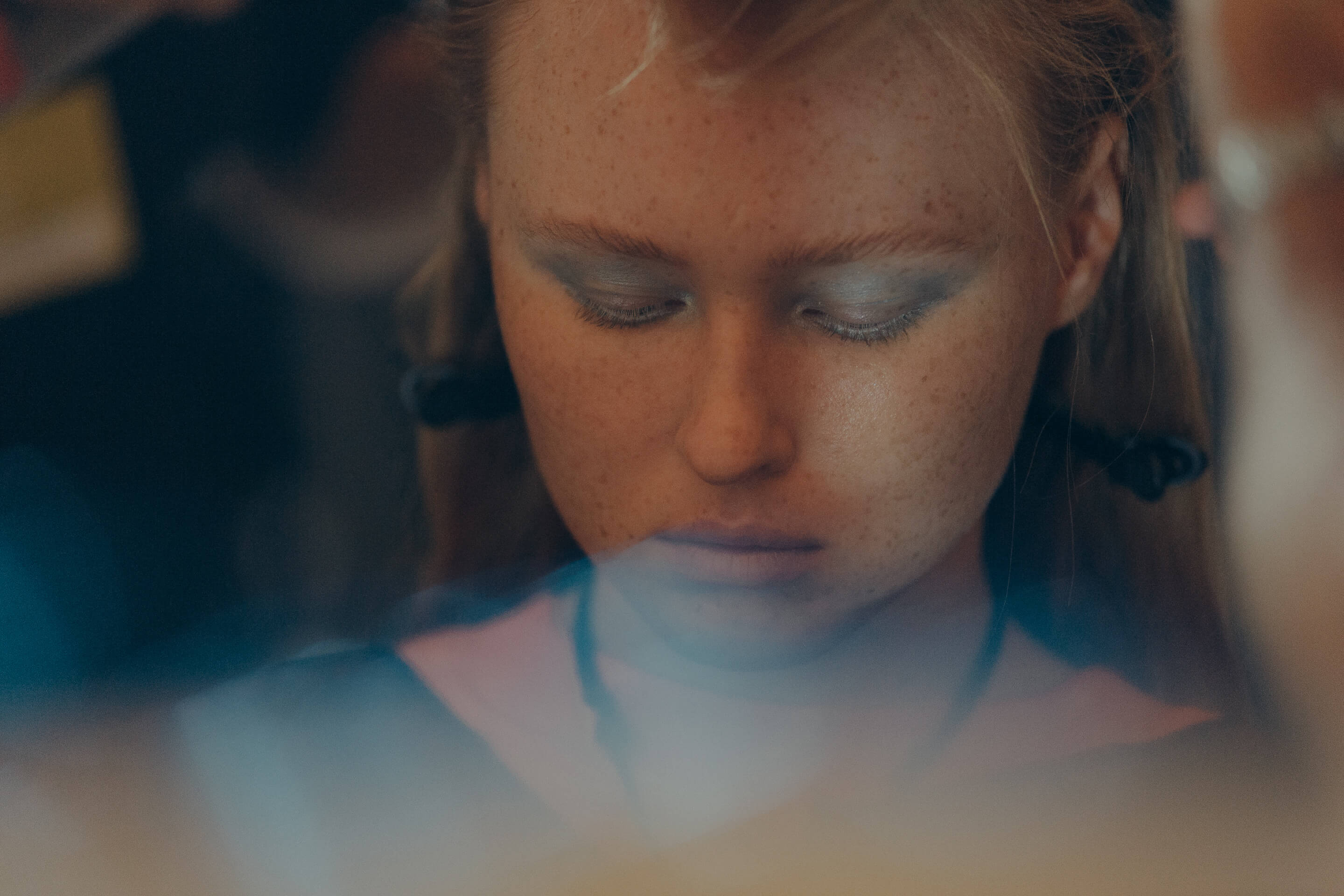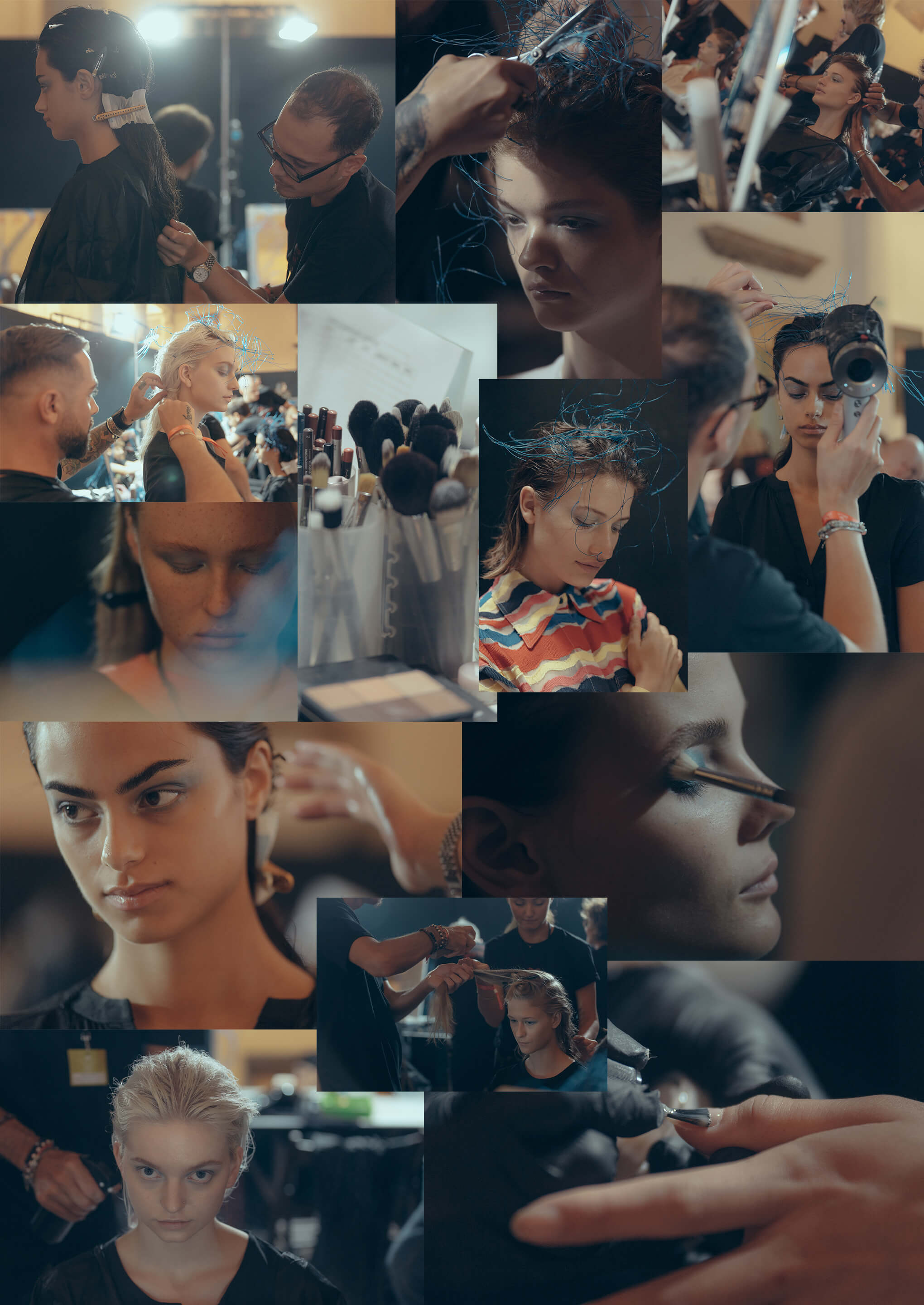 The simplicity of the makeup also collaborates to bewitch the observer, just like a mermaid's song: both on the skin and the lips, a glossy shine makes the complexion uniform and radiant. All the while, a shade of silvery-blue reveals and enhances the depth of the models' gaze for a minimal, elegant and feminine look.