The world of beauty for us is a world made of details, embracing all of our senses. Among these there's hearing. And precisely to this "sound of beauty" we've wanted to dedicate our editorial, but there's more: it's an ode to all those textures that make us a bunch of addicts when it comes to a product, all those peculiarities that make us fall in love with it. And sure, among these, there's also sound.
At this time of the year, it was easy for us to understand what products we couldn't miss in our routines, those with unique textures that work well, that give back results and effects that will certainly make us buy them again.
Here are the products that for us have won the sound mixing contest (and much more):
Gisou – Honey Infused Hair Oil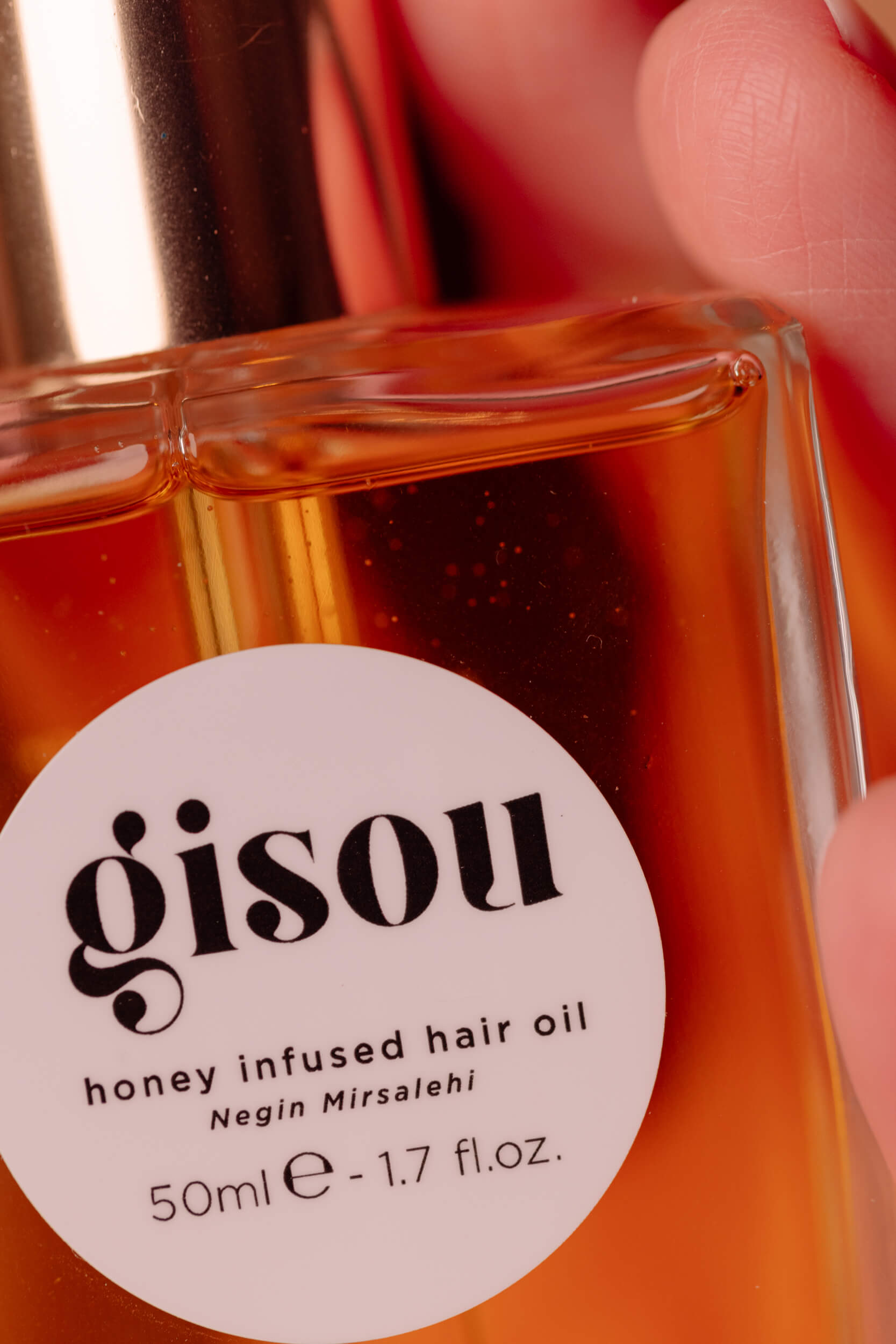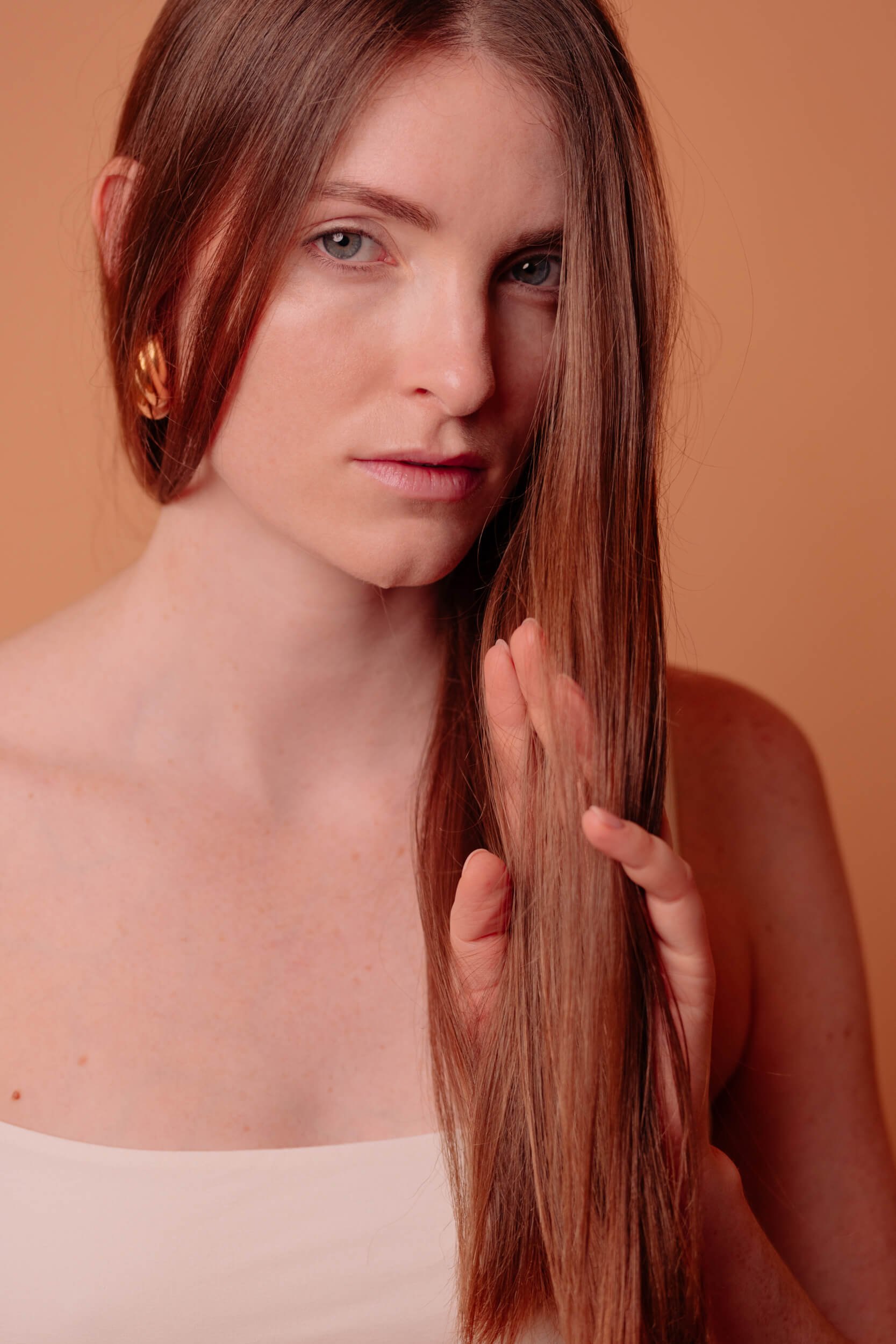 Dry hair oil with a silky and soft texture, a caress for damaged, bleached hair, but also the perfect touch for any kind of hairstyle you have; just use its packaging's pipette to take two drops of product and then warm it up with your hands for a few seconds and apply it on your dry hair, focusing on the tips. No matter what type of hair you have, you'll notice how much more luminous and less frizzy they will immediately get, and baby hair will be tamed as well.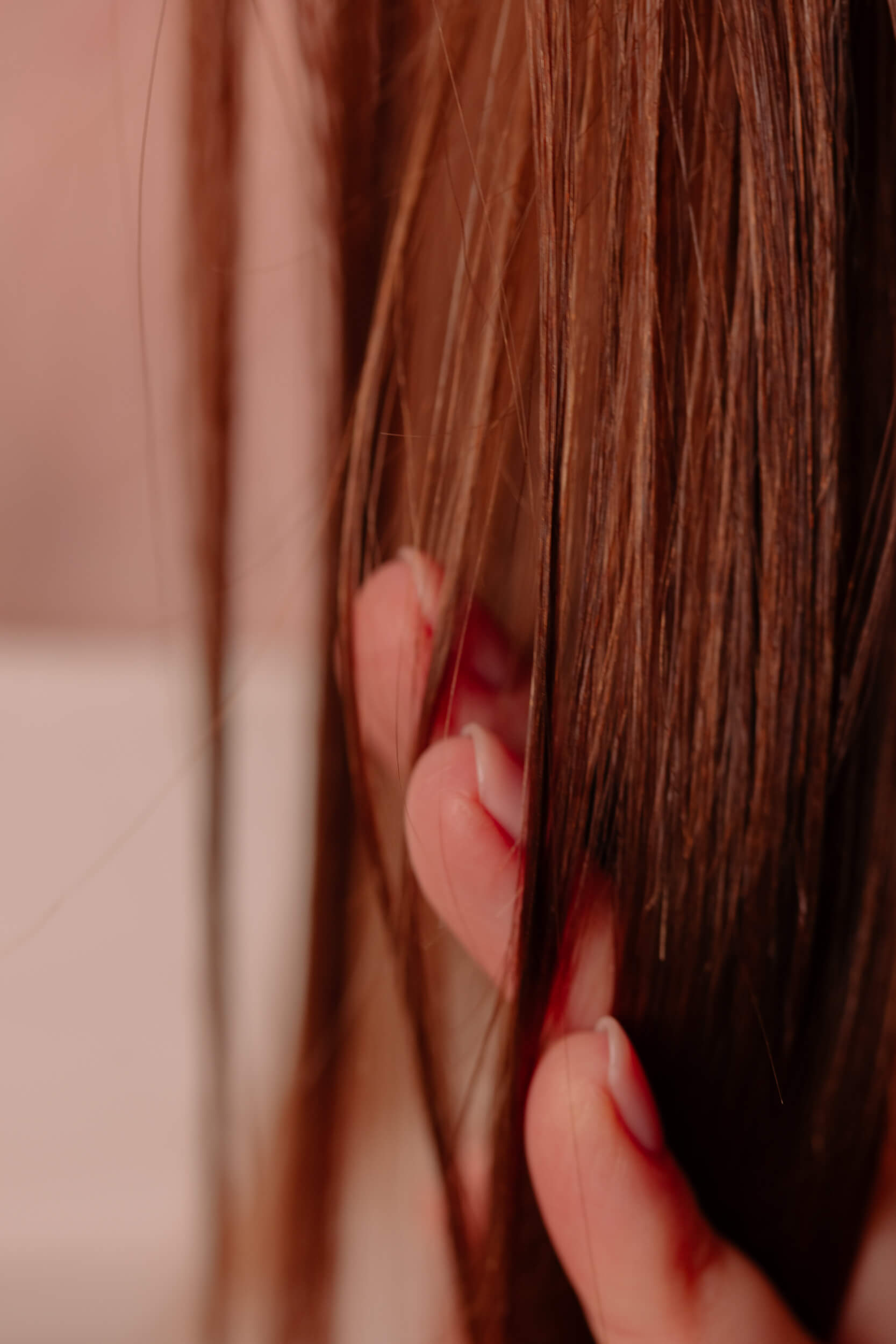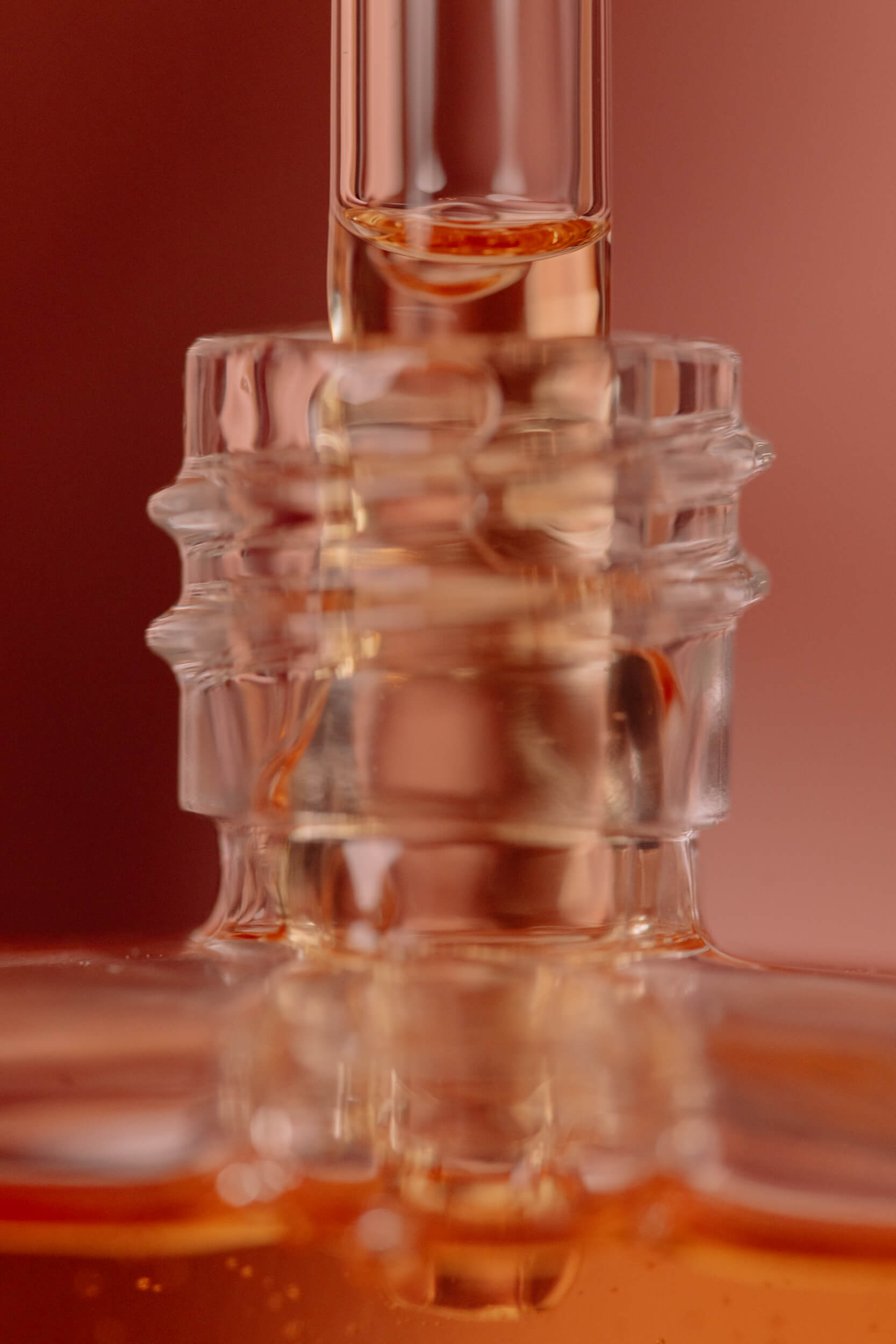 For intense hair nourishment, you can also apply a more generous quantity on the lengths, even mixed with some hair cream, to leave on before moving to the shampoo.
The oil is enriched with honey coming from Mirsalehi Bee Garden's sustainable sources. The honey in this product gives hair a natural glow while nourishing it simultaneously.
Keys Soulcare – Sage + Oat Milk Candle
We've got it now: when it comes to Keys Soulcare, it's not only a skincare routine but a ritual that's good for your skin, body, and mind. For Alicia Keys, the founder of the brand, every ritual should begin with the lighting of this candle which is supposed to have a calming power with ingredients such as oat milk and sage. Sage, which was worshipped as a sacred herb by the Egyptians and other ancient civilizations, calms and purifies with a foamy and relaxing warmth which has made it a vital ingredient for infusions for thousands of years, while oat milk, with its sweet and delicate fragrance, soothes and relaxes our minds and bodies.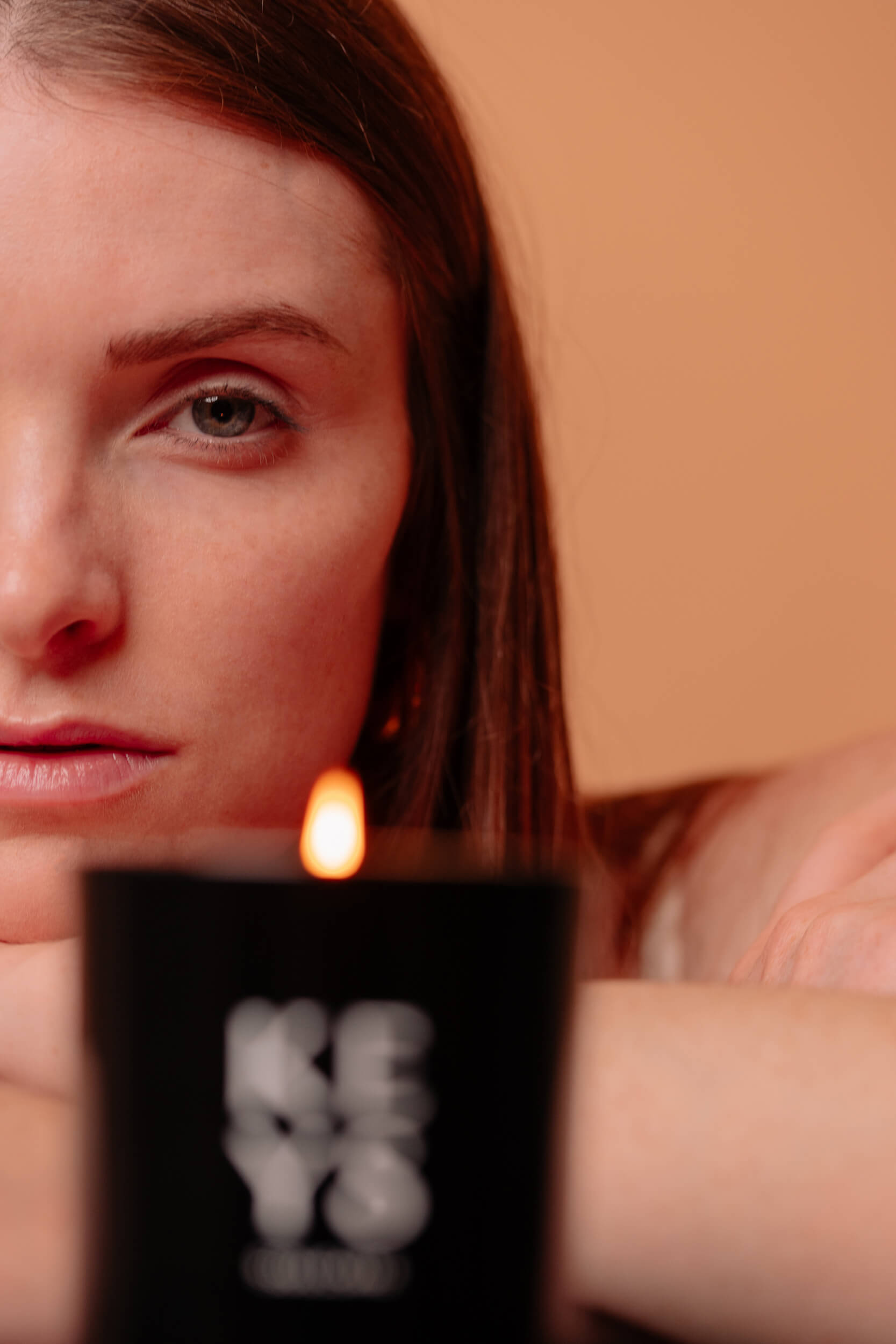 After having lighted it, you'll be able to smell a fresh and captivating fragrance, to be used before your skincare routine (as the brand suggests) or before reading a book, or watching a movie. In other words, before some quality time with yourselves.
Dior – J'adore Parfum D'Eau
From the beginning of a routine with the candle that we've mentioned above, up to the end of the ritual with one of the most ancient acts in the world: wearing perfume.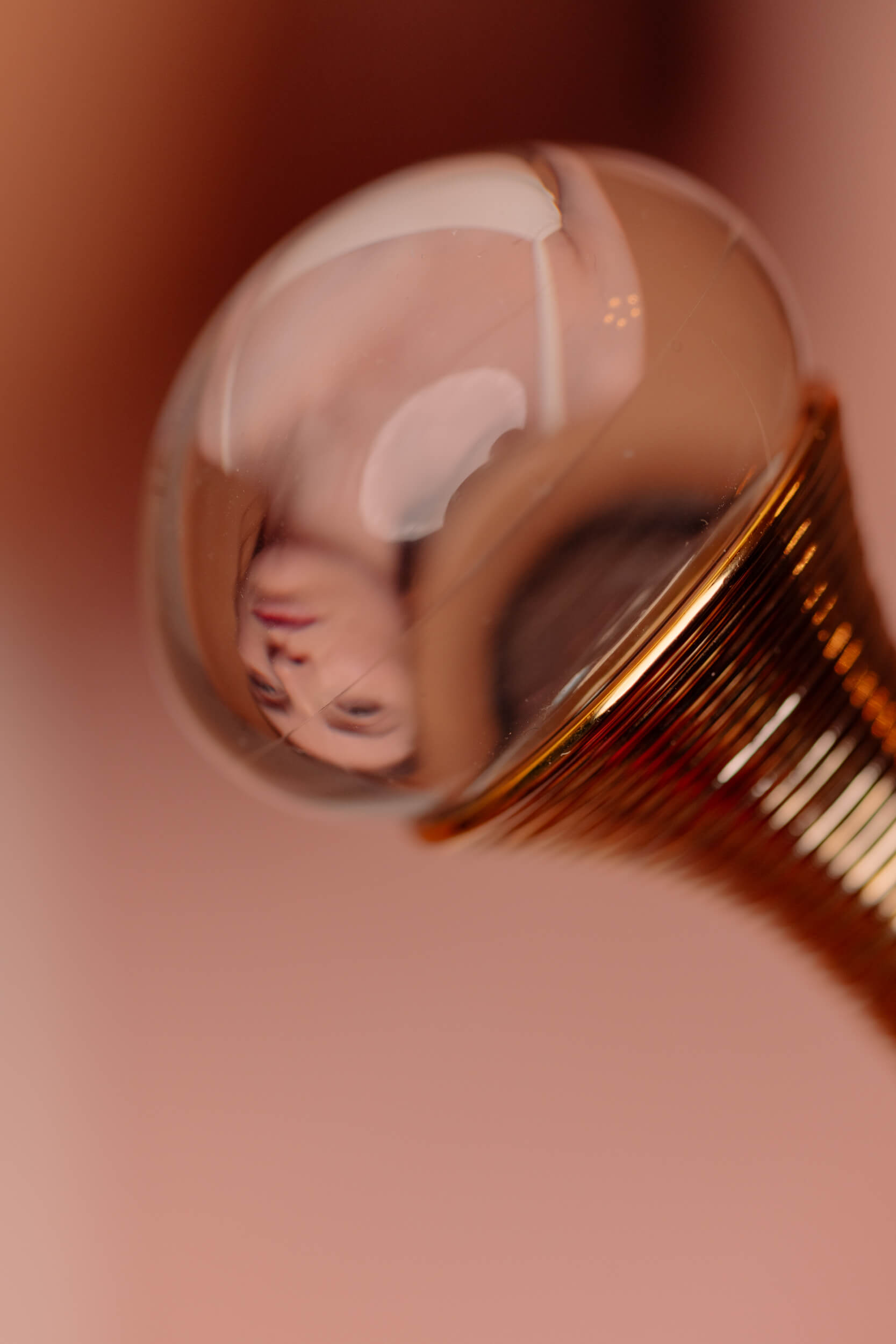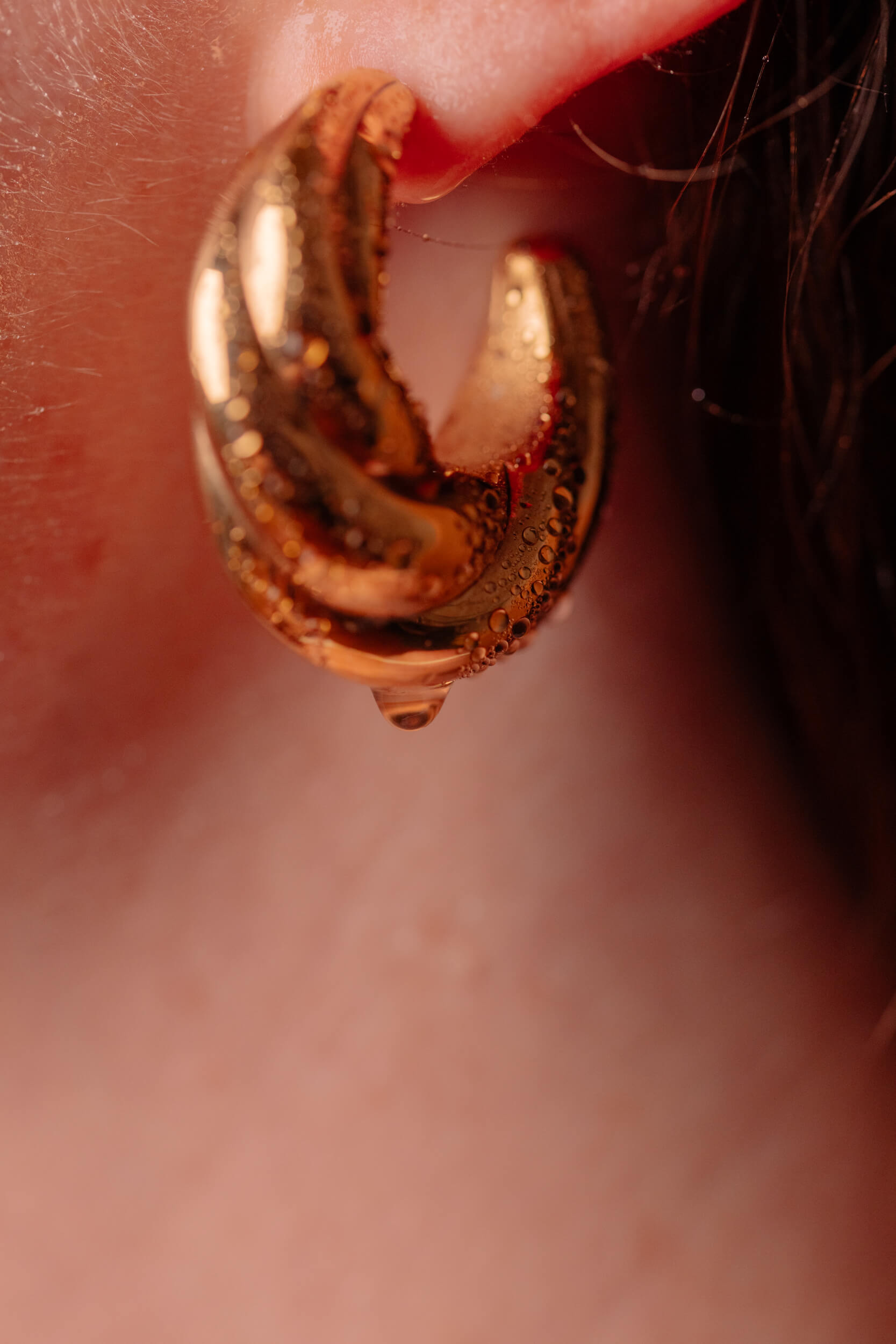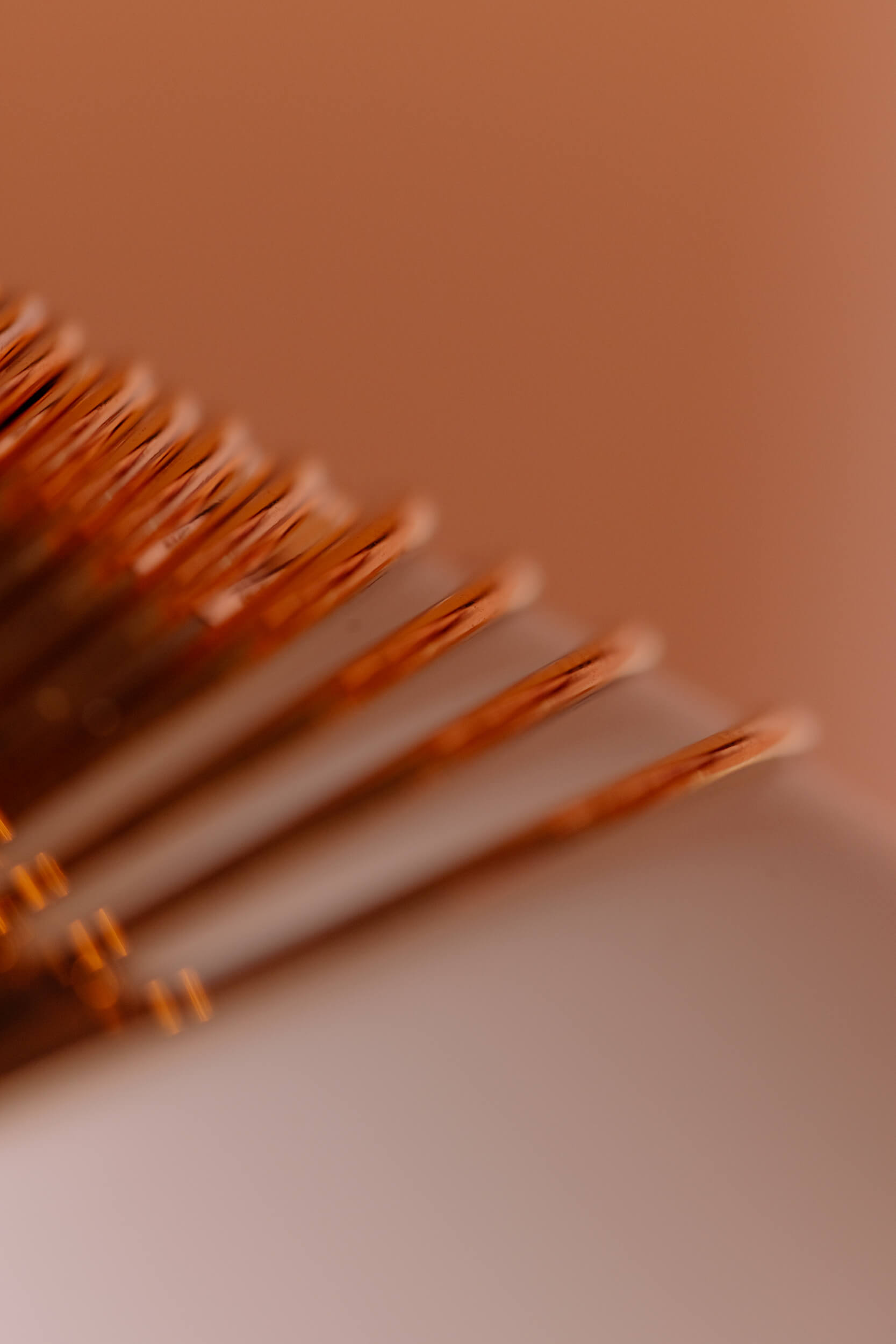 Among the newest launches, we've decided to talk to you about the new J'adore Parfum D'Eau, a real concentrate of water and flowers: neroli from Vallauris gives a fresh touch, while the sunny notes of sambac jasmine blend with the velvety ones of Chinese magnolia. The legendary bottle wears its opaque shade of white, while golden details enrich its cap. A vaporous cloud of freshness, without ever putting design aside.
Paula's Choice Skincare – C5 Super Boost Eye Cream
Eye creams aim at maintaining the eye contour hydrated, perhaps also with anti-age principles in order to keep fine lines under control. However, when an eye cream, thanks to vitamin C, can also control discolorations (therefore, dark circles) and brighten the area, then it means we've found the right product.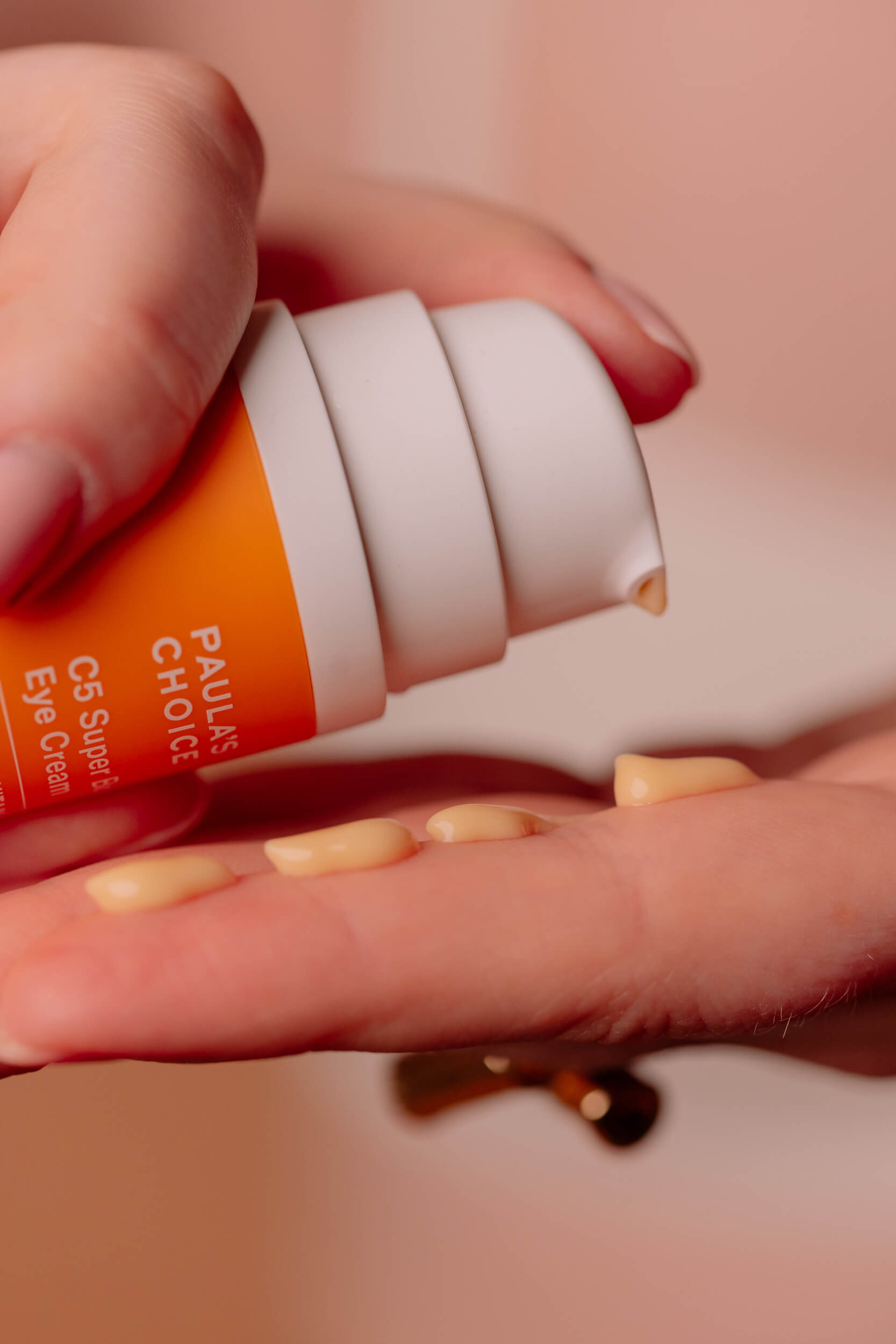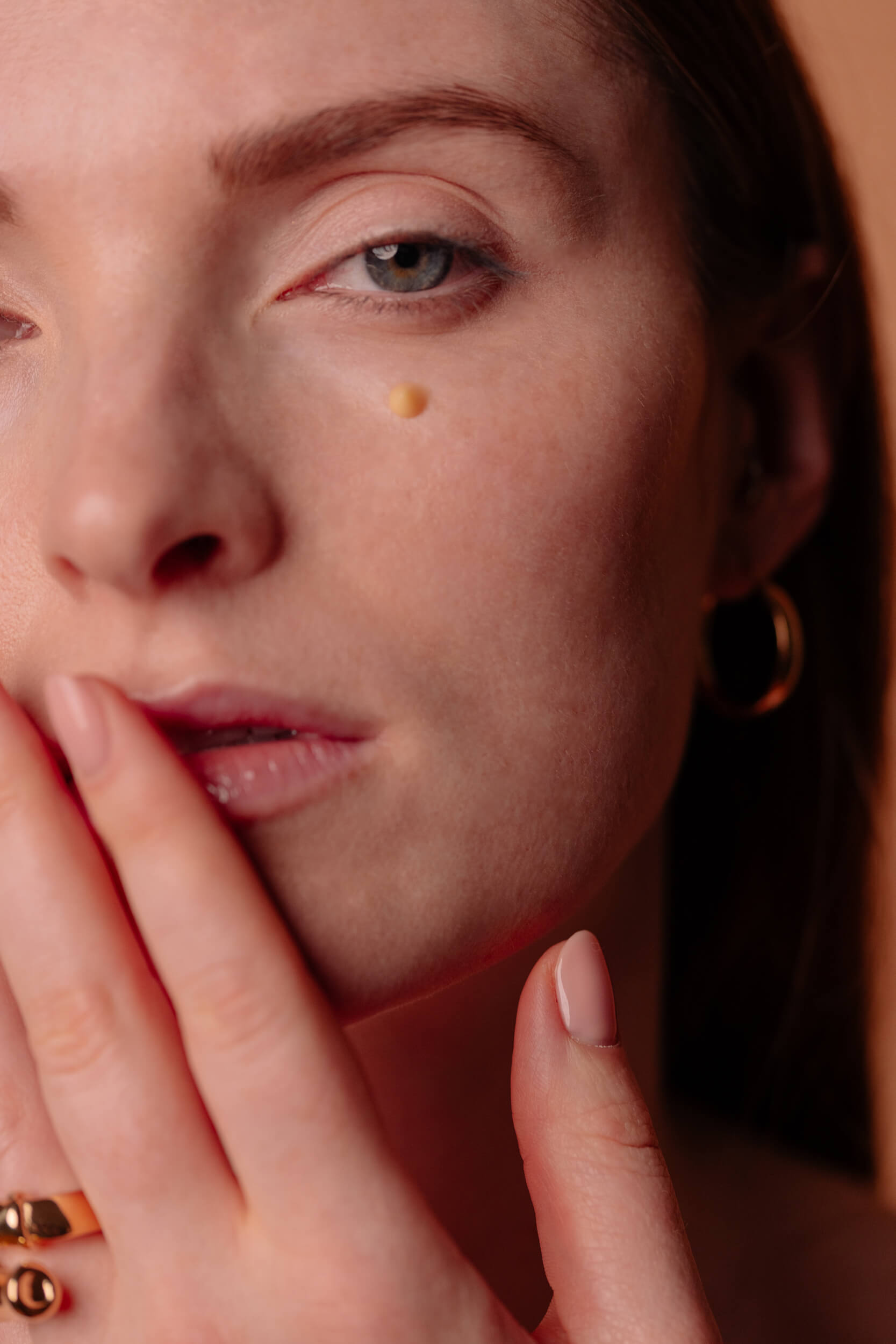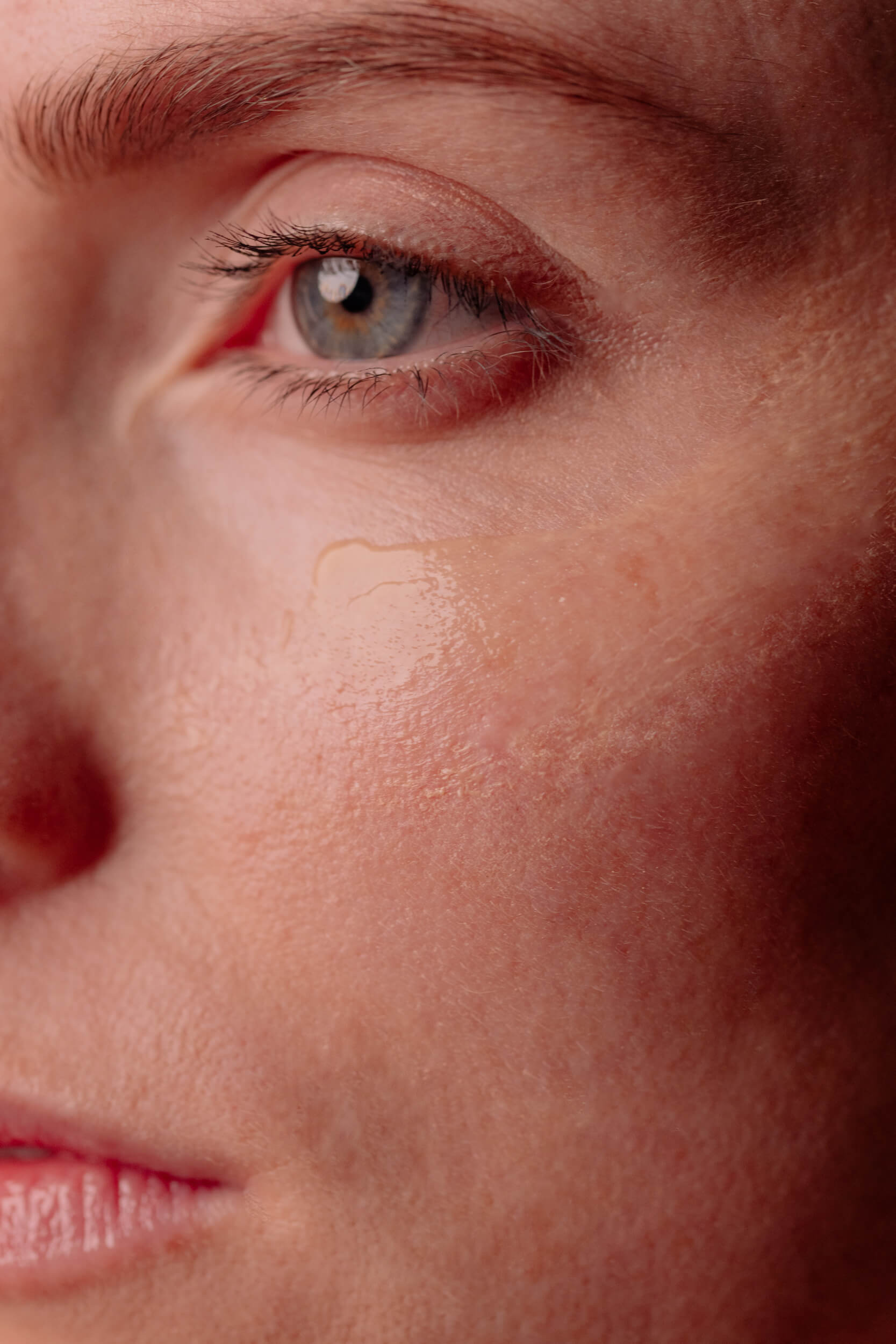 Stabilized vitamin C fights damages caused by free radicals, which are known to be the cause of dullness, discolorations, and fine lines, while zerumbone (a concentrated form of ginger extract) minimizes discolorations and undereye puffiness. In conclusion, a replenishing combination of peptides and hyaluronic acid helps prevent further signs of aging.
Its texture is creamy, and slightly oily when applied, and it has a bright effect on the skin, which is perfect for that very area of the face.
Chanel – Hydra Beauty Micro Liquid Essence
The main character is the revitalizing and evening essence by Chanel.
Thanks to microfluidic technology, a revolutionary science that allows the creation of spheres of active principle in the heart of a formula, this is the first hydrating fluid and energizing essence with microspheres of camelia. This is a treatment with multiple properties offering the strength of an essence and the consistency of a fresh lotion, free from alcohol and surfactants.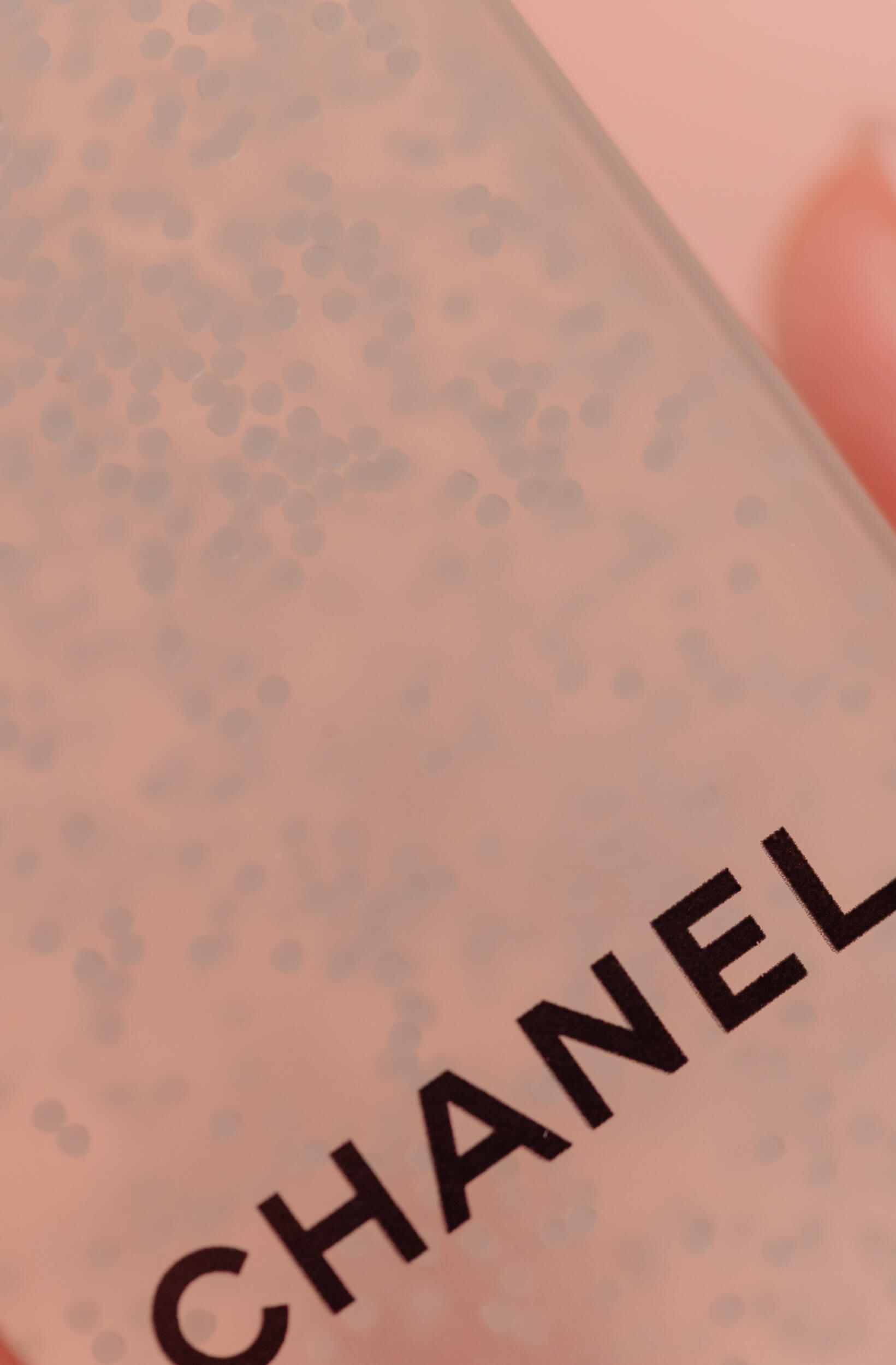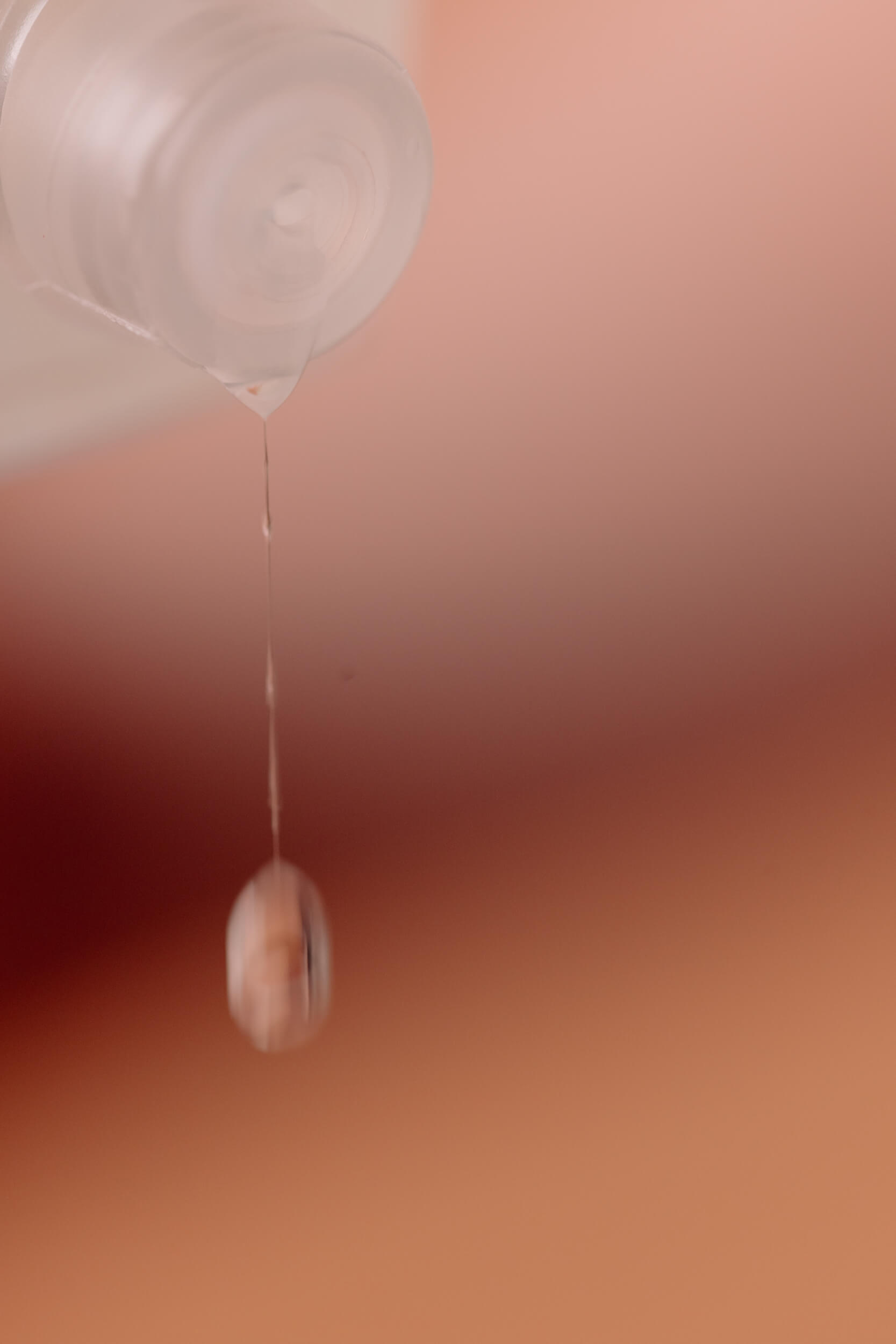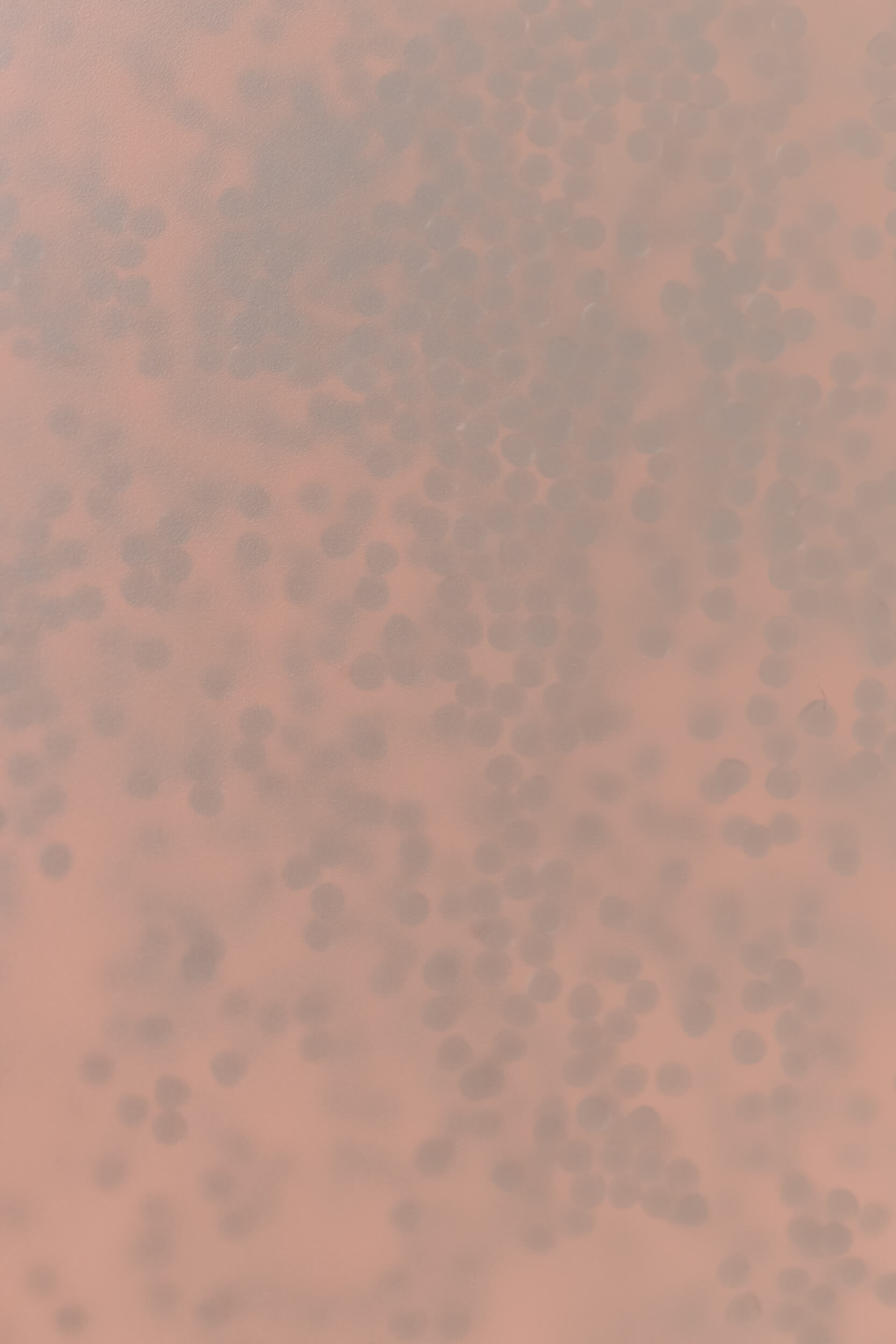 The brand describes it as "a revitalizing wave for dull skin". This is exactly what it does. With its liquid texture and fresh camelia spheres, this product manages to eliminate skin dullness, refining and making the texture more homogeneous, for a much brighter complexion.
You will only need 5 drops on the palm of your hand, to pat onto your face and neck.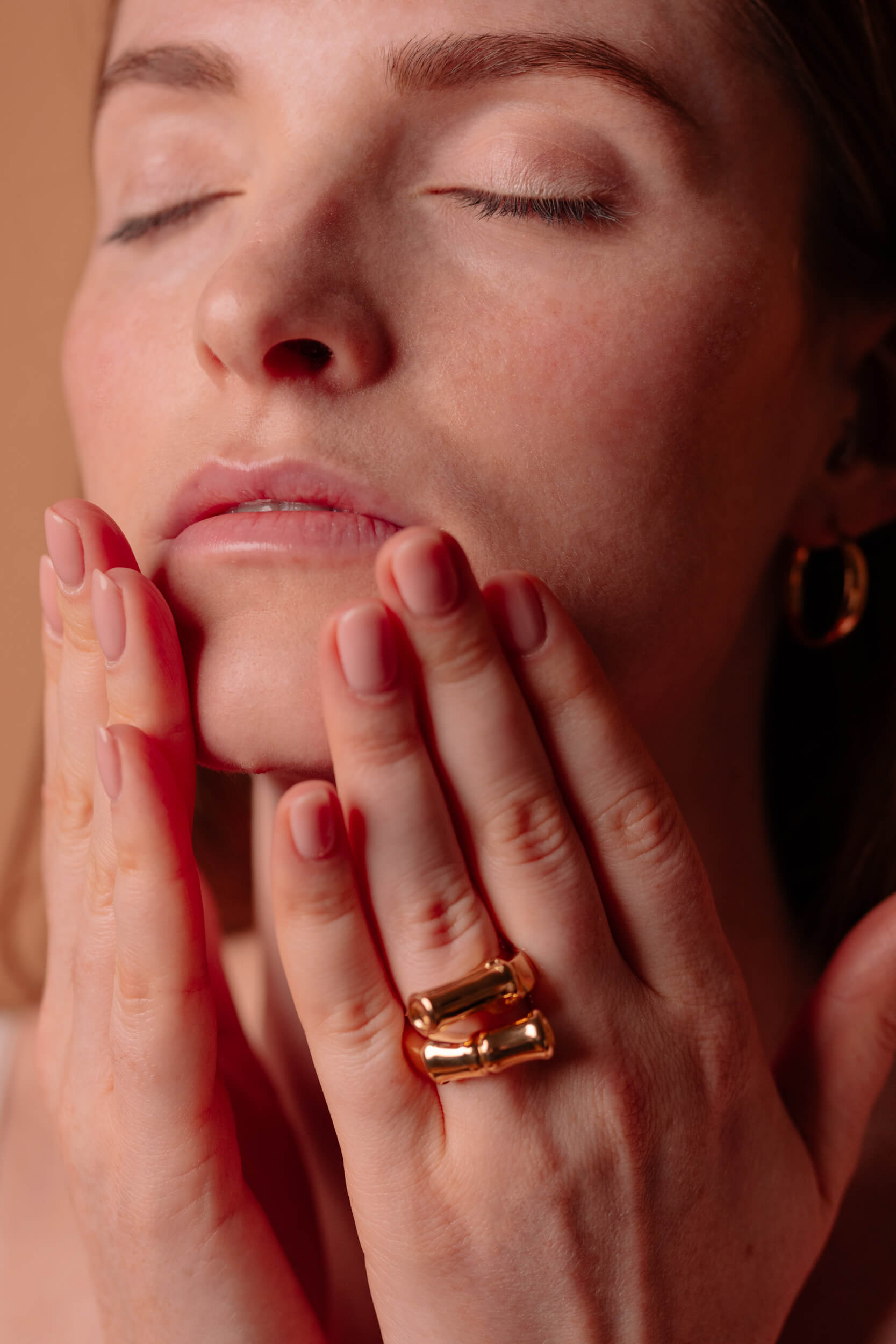 Dior – Rouge Dior Forever
A no-transfer, ultra-pigmented, 16-hour lasting, and super comfy lipstick. We're talking about one of the latest releases by the Maison Dior, a new way to dress lips up with couture colors, containing red peony extract, an iconic ingredient of the Rouge Dior collection, contributing to preserving the natural lip hydration.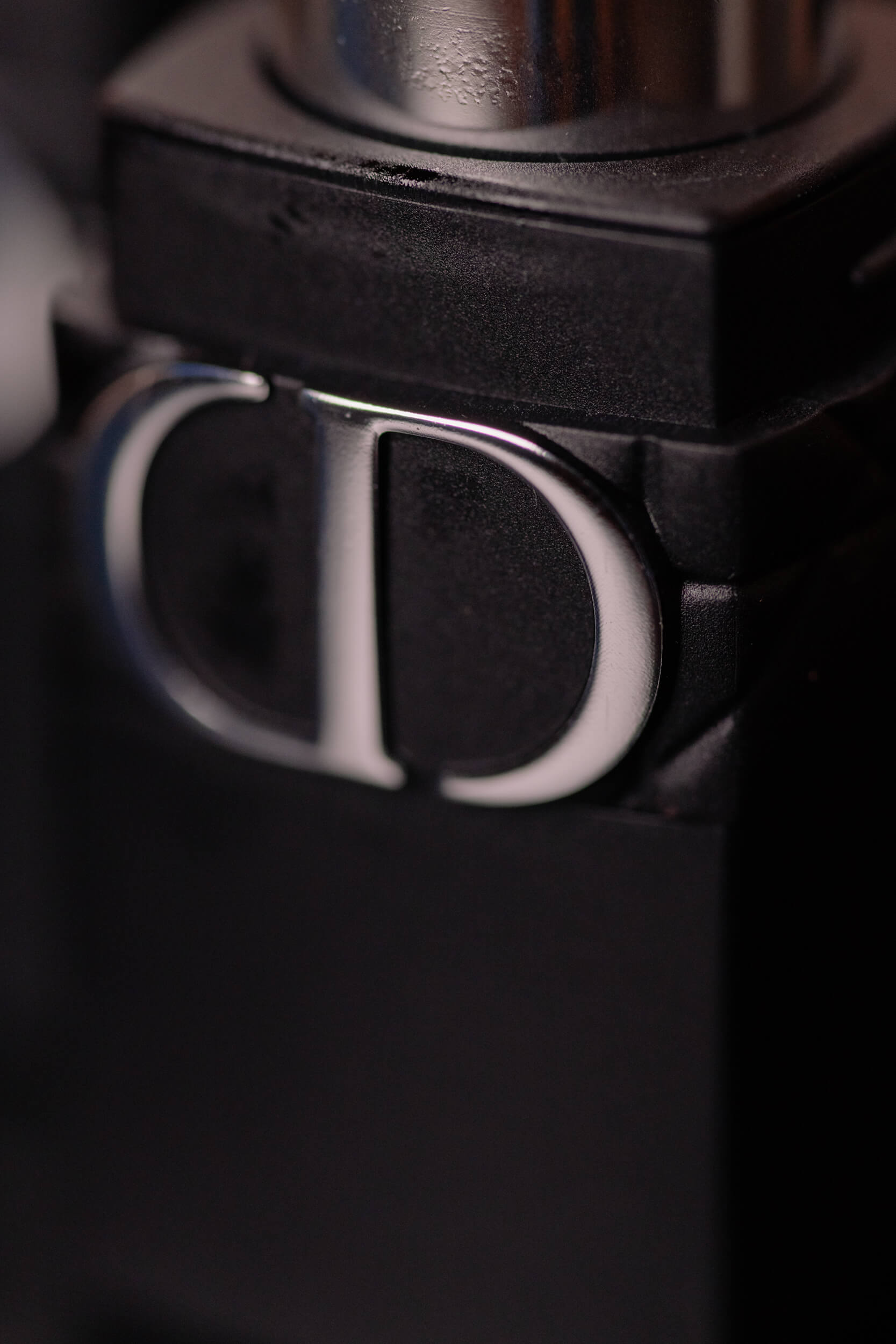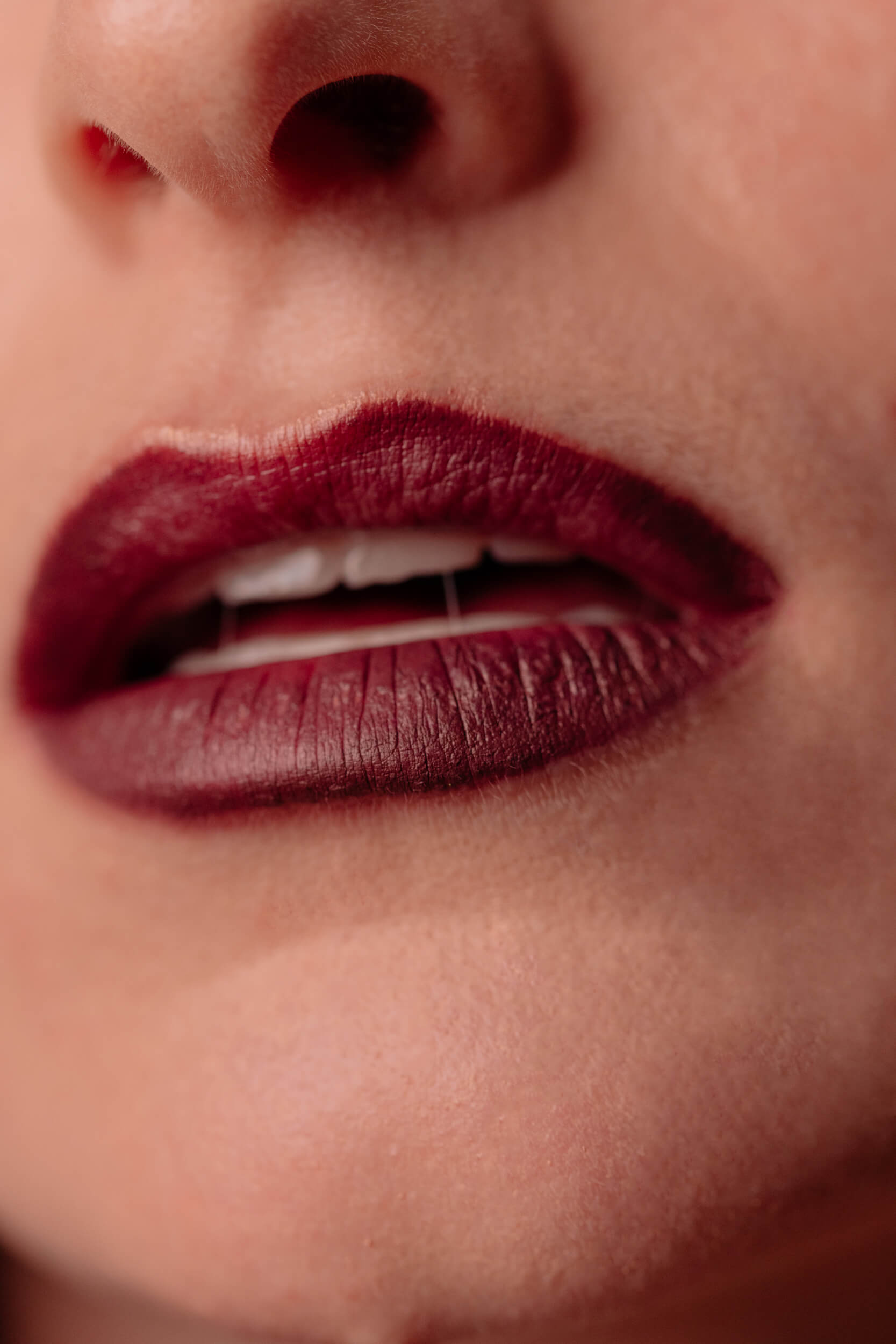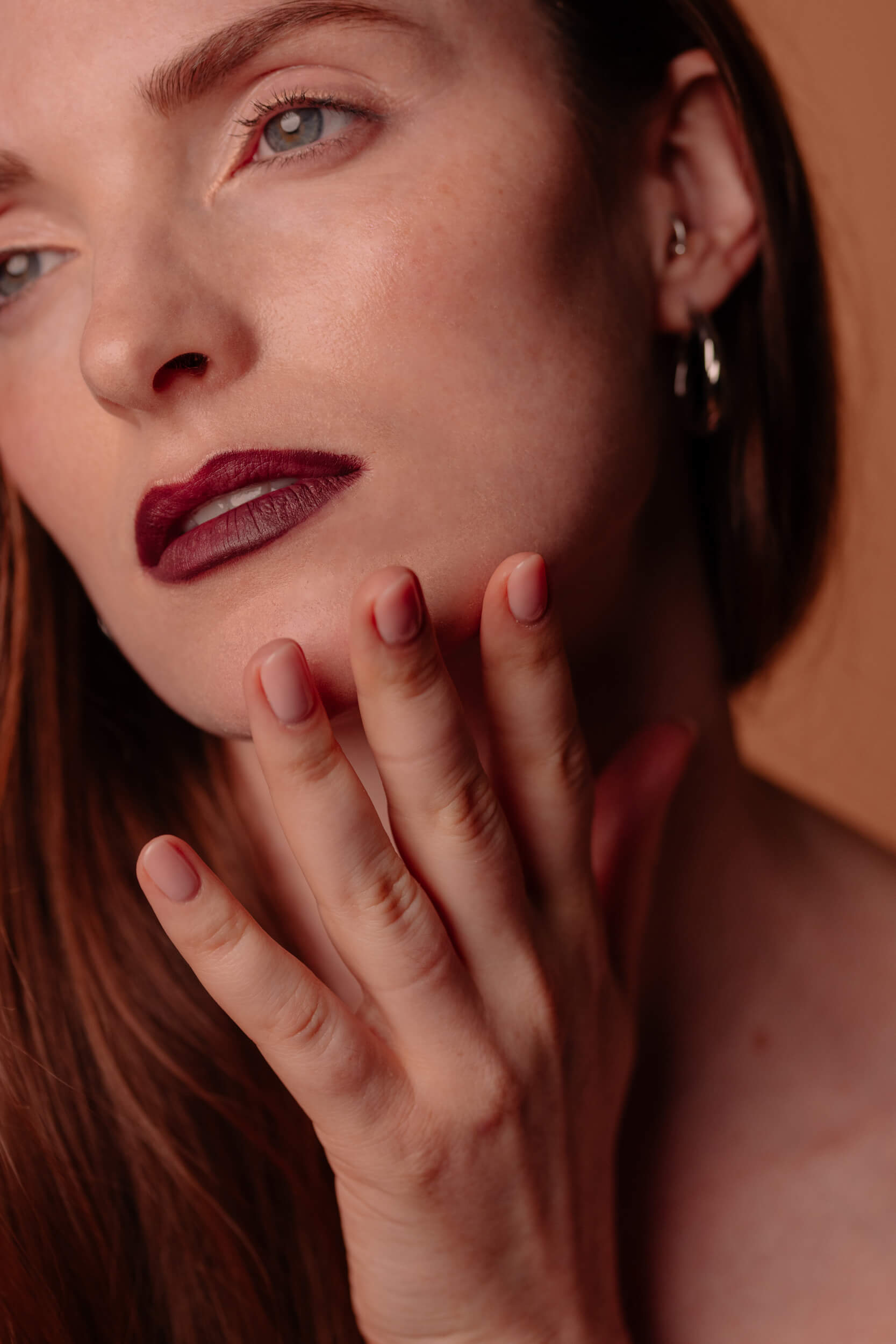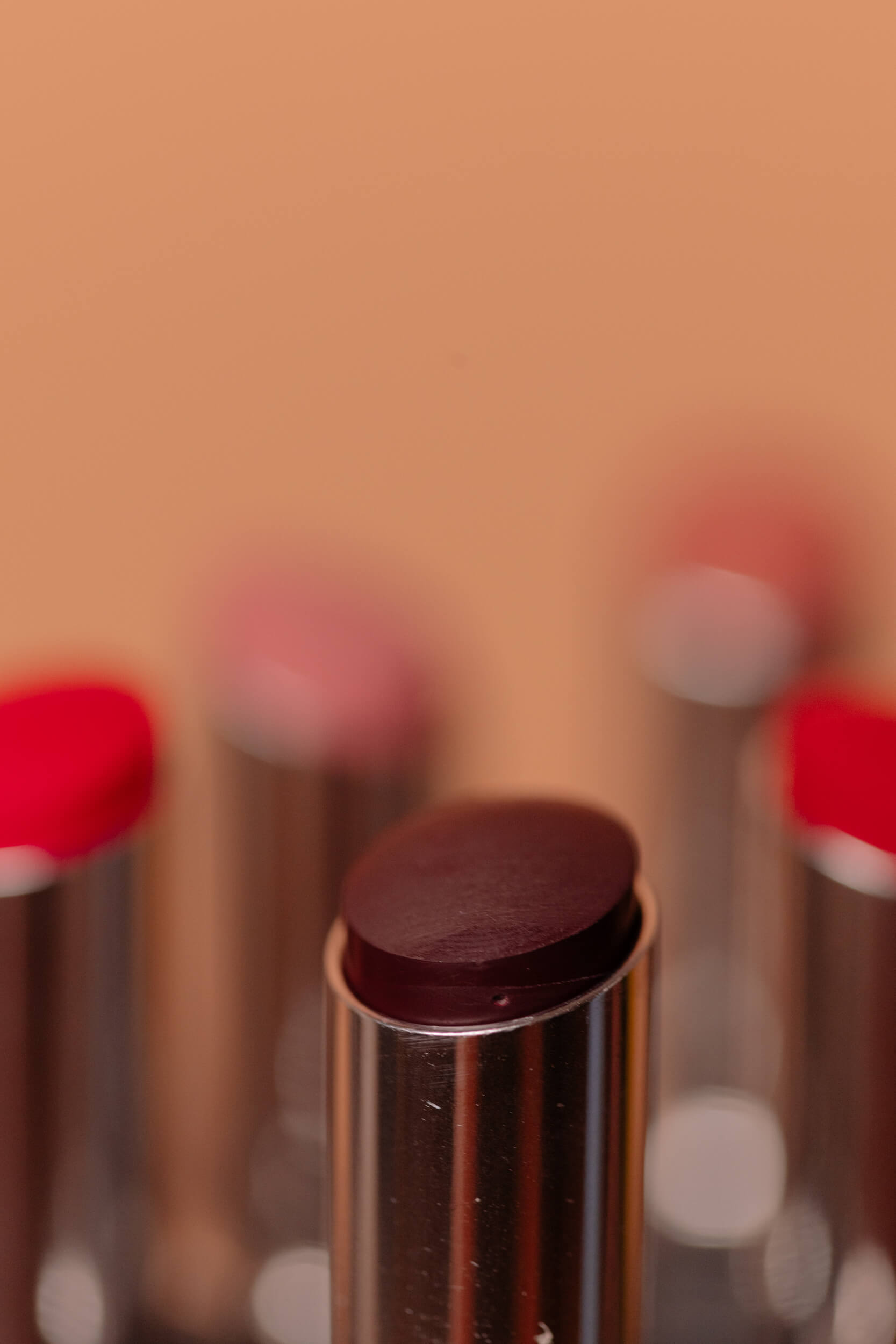 For a simple but impactful look, we've chosen the 111 Forever Night shade, a dark purple which, matched with a luminous base and a not-very-defined eye look, and with an evident light point, can be perfect for all of those occasions in which you'd like to be bold but always with the elegance that distinguishes every Dior look.
Chanel – Le Lift PRO Concentré Contours + Le Lift PRO Massage Tool
When two products look good together, you shouldn't take them apart.
In this case, we're talking about the new Le Lift PRO serum and the exclusive massage tool from the same line. Rather than a couple of products, it's a real new ritual: Le Lift PRO revolutionizes with products that act on the triangle of youth, the area between our cheekbones and chin, which tends to overturn with the passing of time.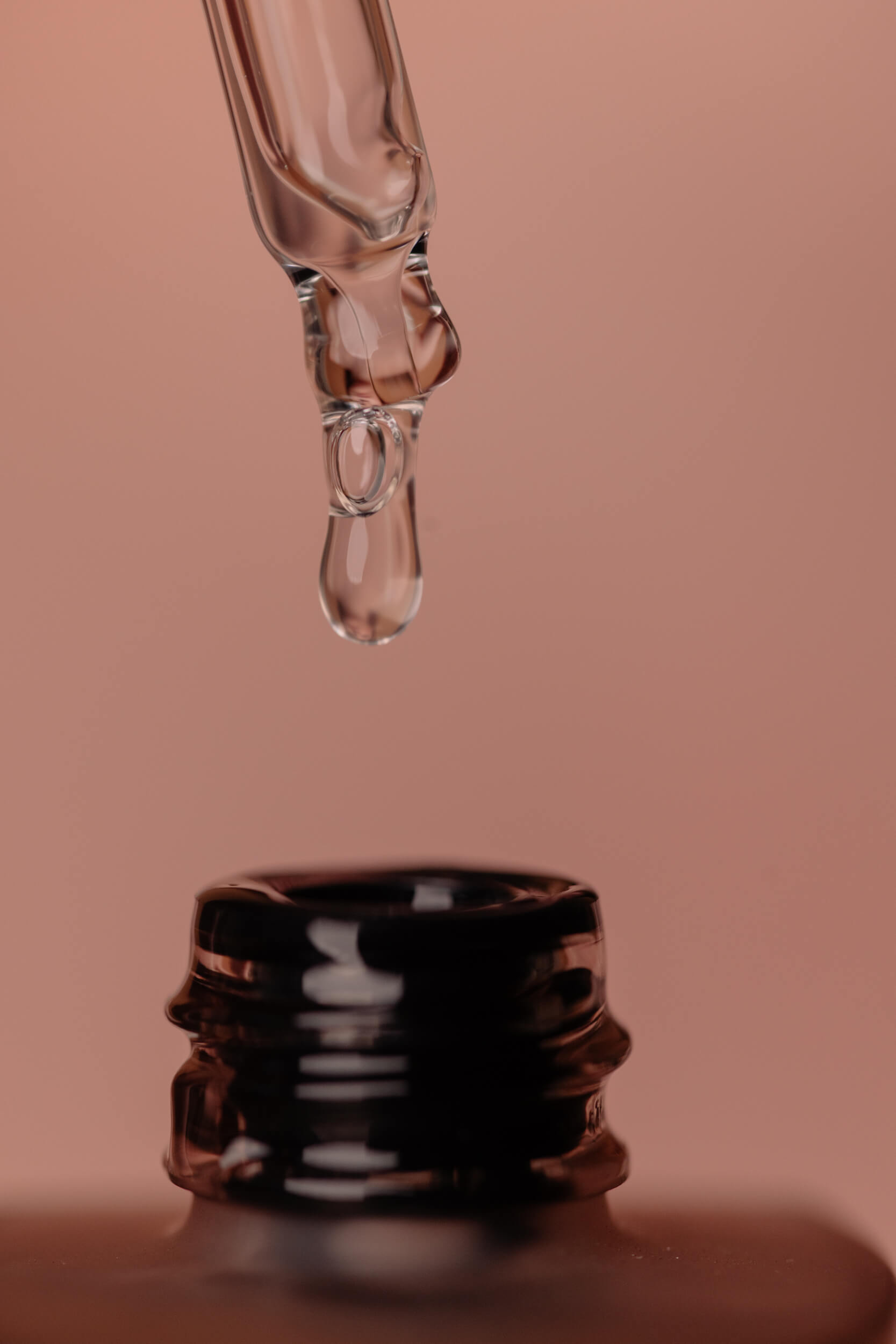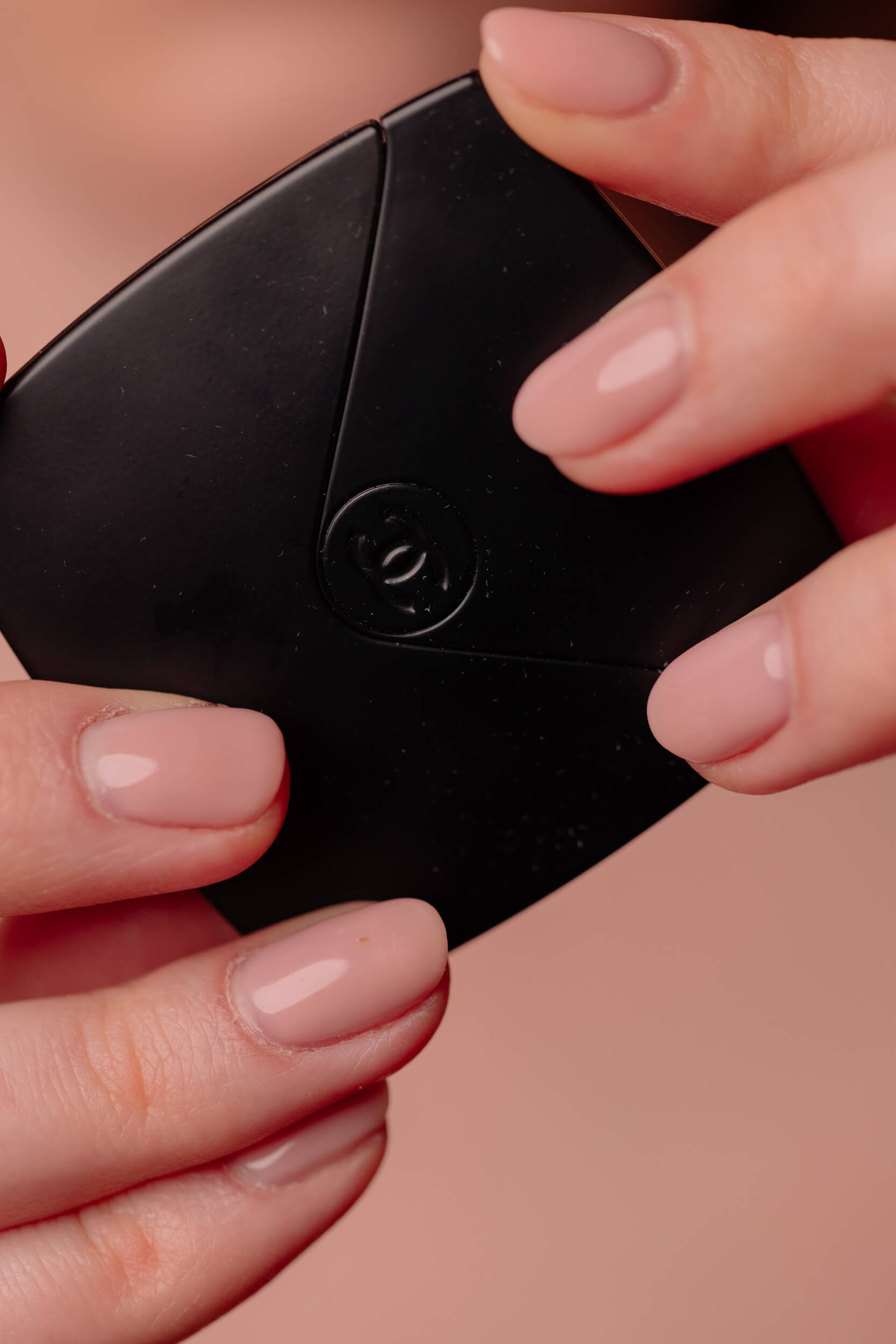 The formulas contain the powerful enzymatic active principle extracted from Melipona bee honey in order to strengthen the canvas of the skin, and the massage tool, in contrasting black and steel shades, with its double edge, is inspired by the professional massage techniques, was developed in order to shape the oval and intensify the effectiveness of treatments. Its ergonomic shape favors the absorption of treatments and redesigns the face volumes and contours in order to recover the triangle of youth. In other words, a true ritual to which we should devote three minutes every morning if we want to achieve real results.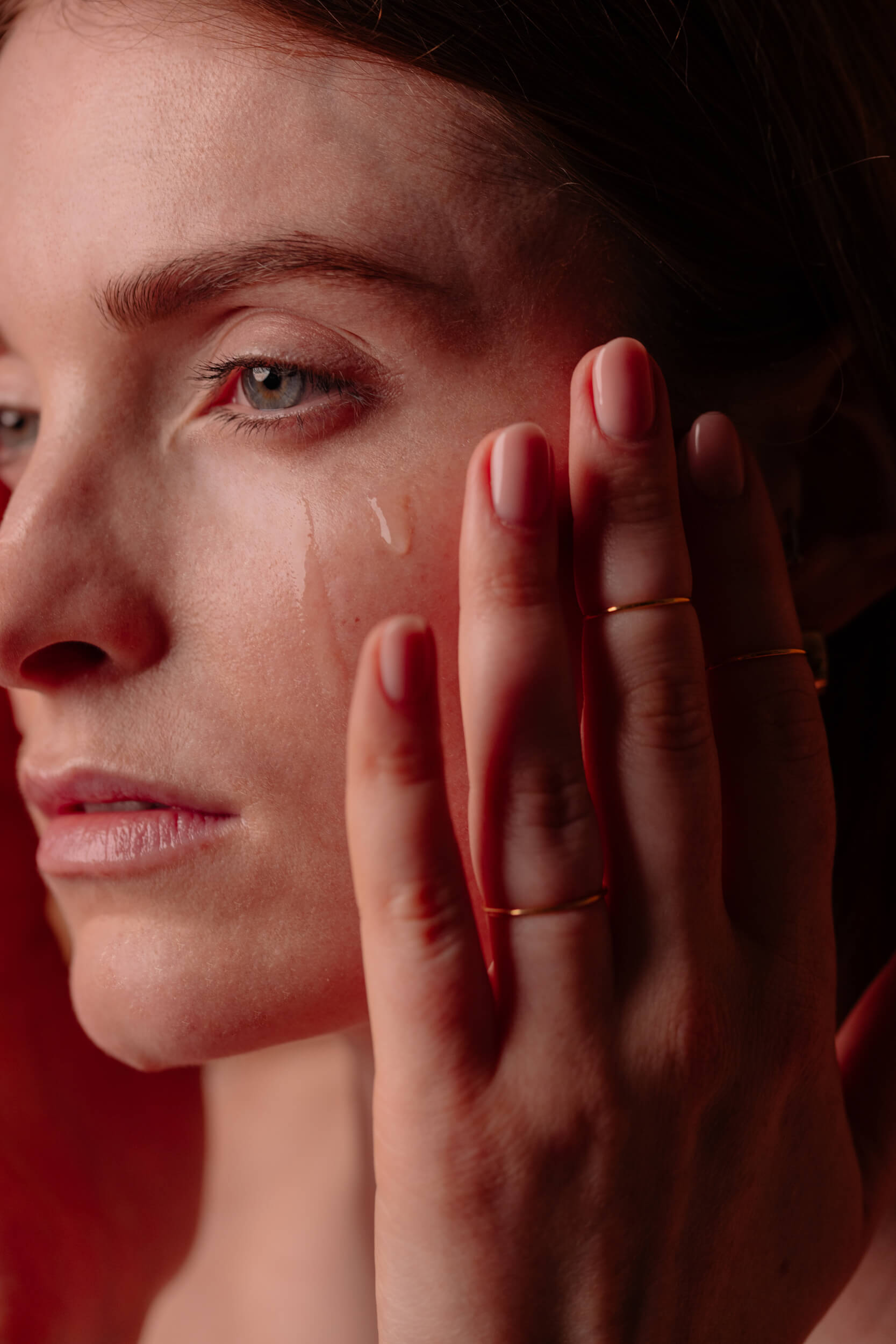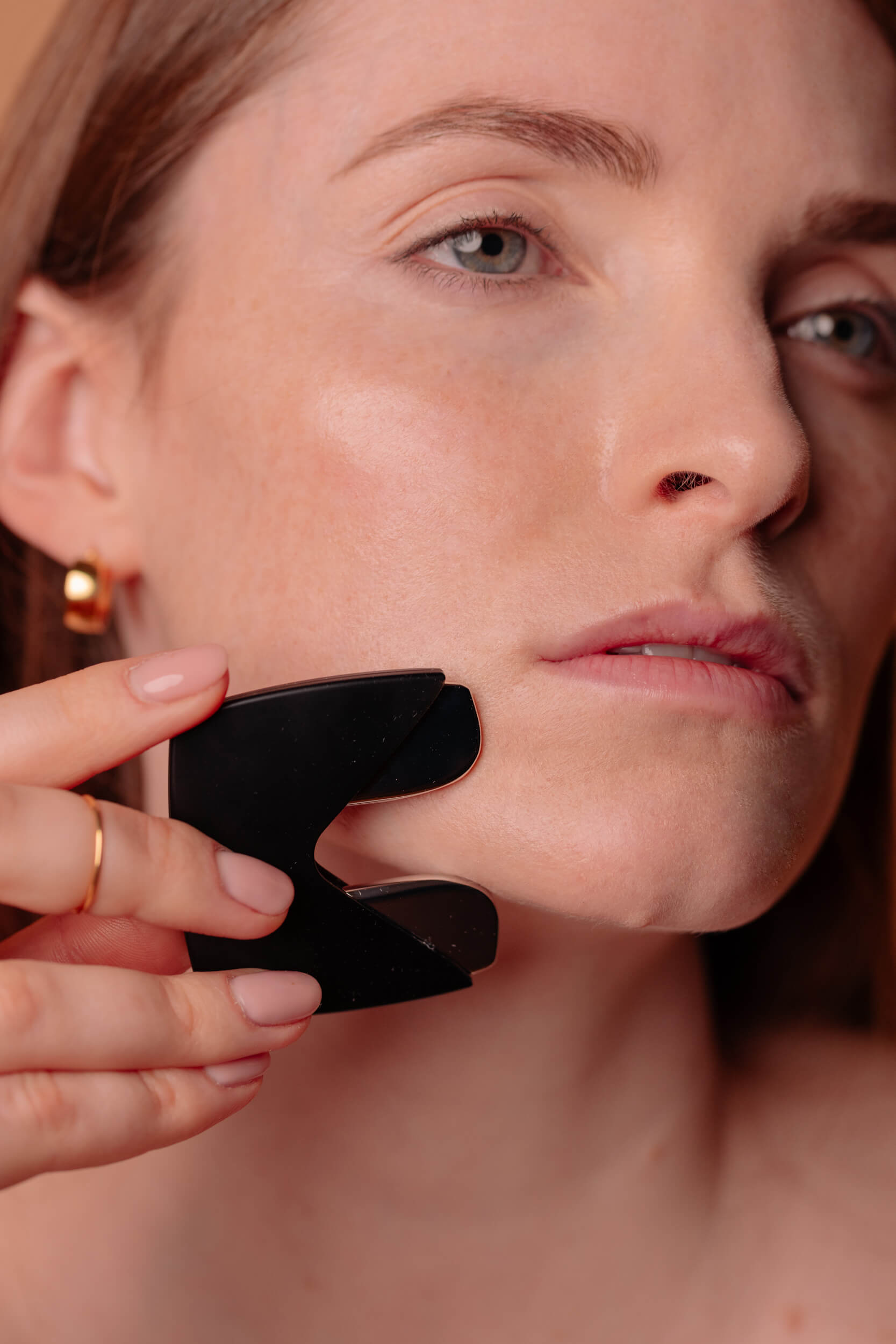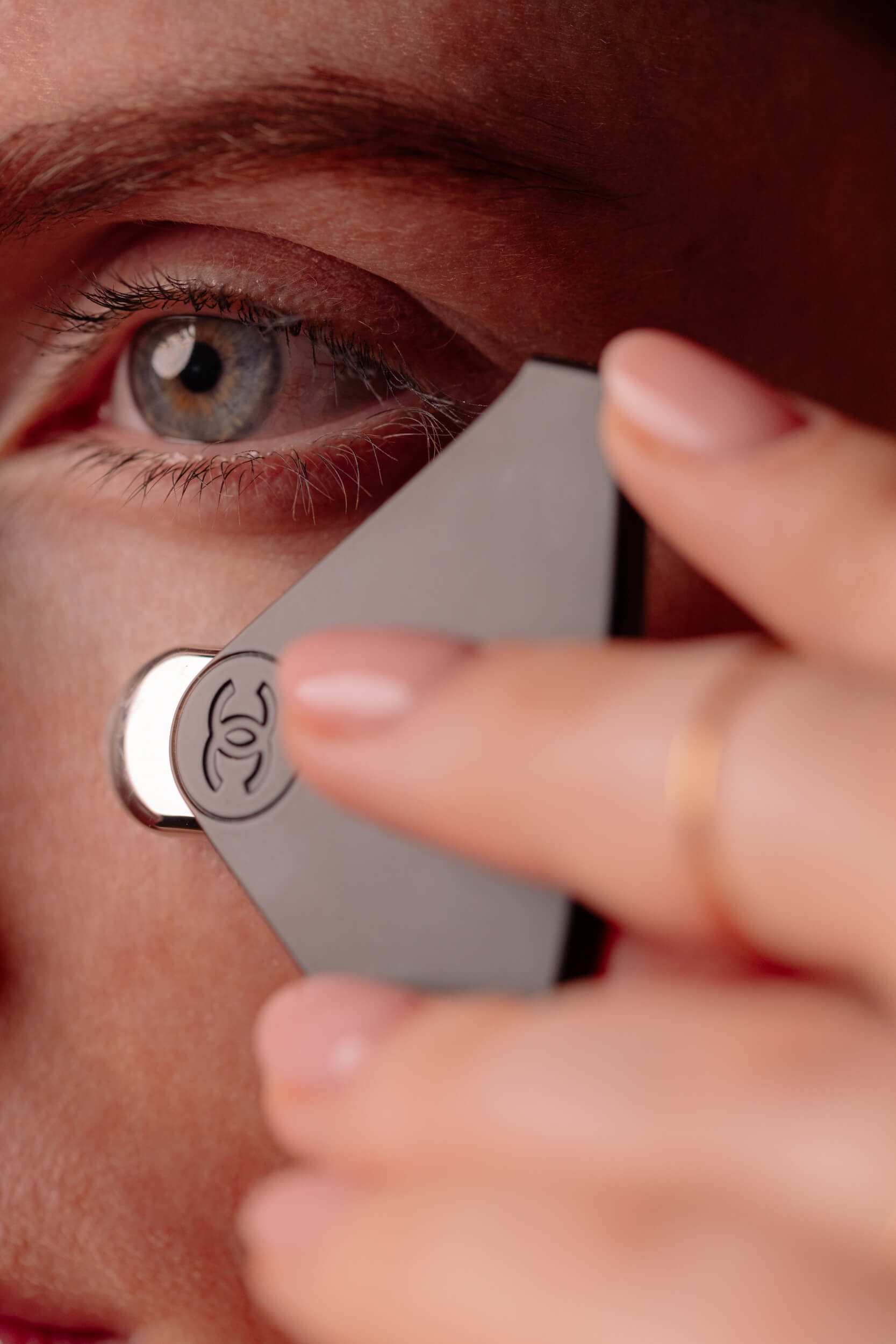 Armani Beauty – Lip Power
Here we are to speak about another lipstick in stick: it's a long-lasting formula with a super light texture that perfectly adapts to lips and wraps them up with a super comfortable color. The shade we've chosen is 203, a nude with brick-red nuances which make it different from the usual nude. The lipstick has a thin and ergonomic shape, ideal for perfectly designing the lip contour, and the packaging is minimal and elegant.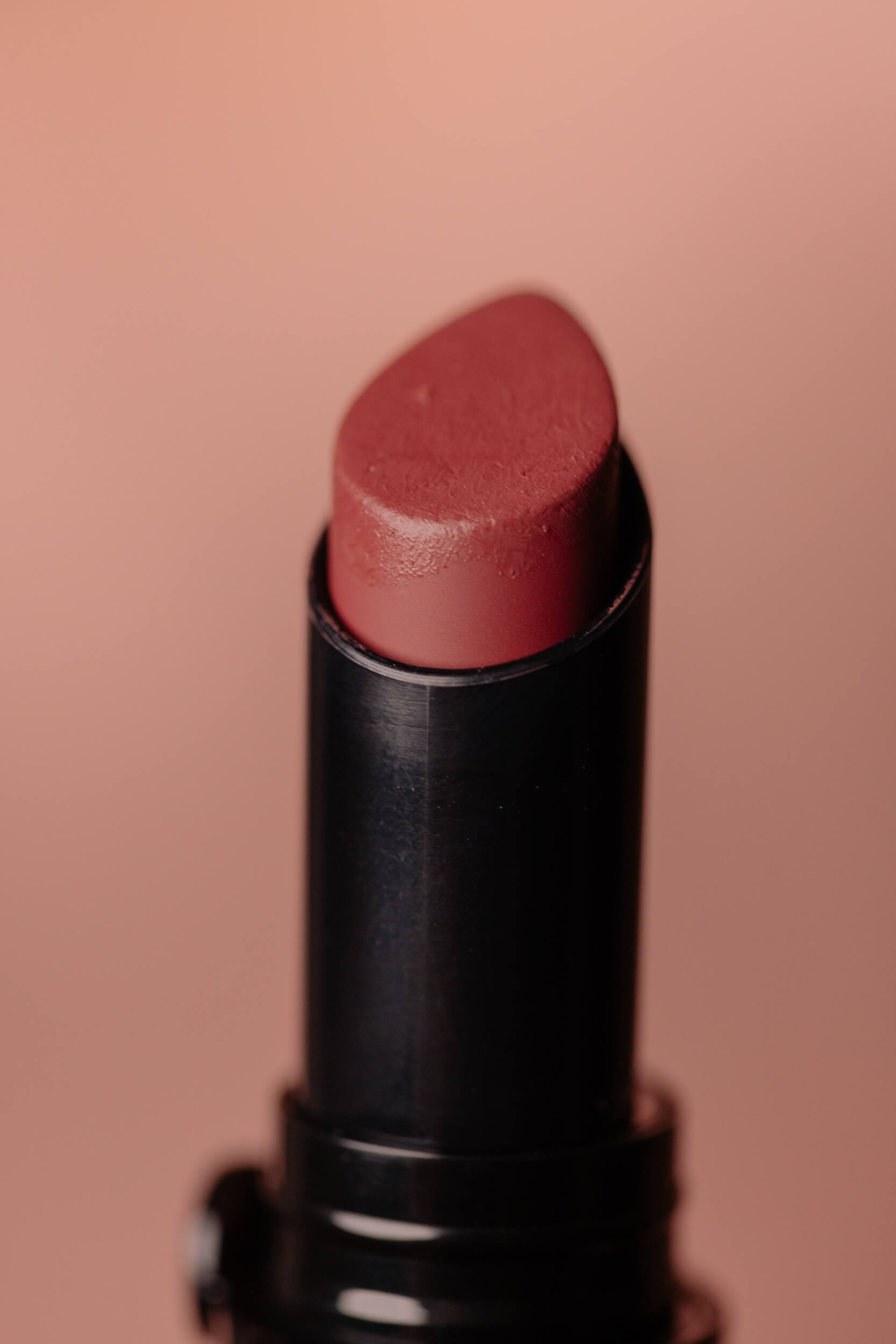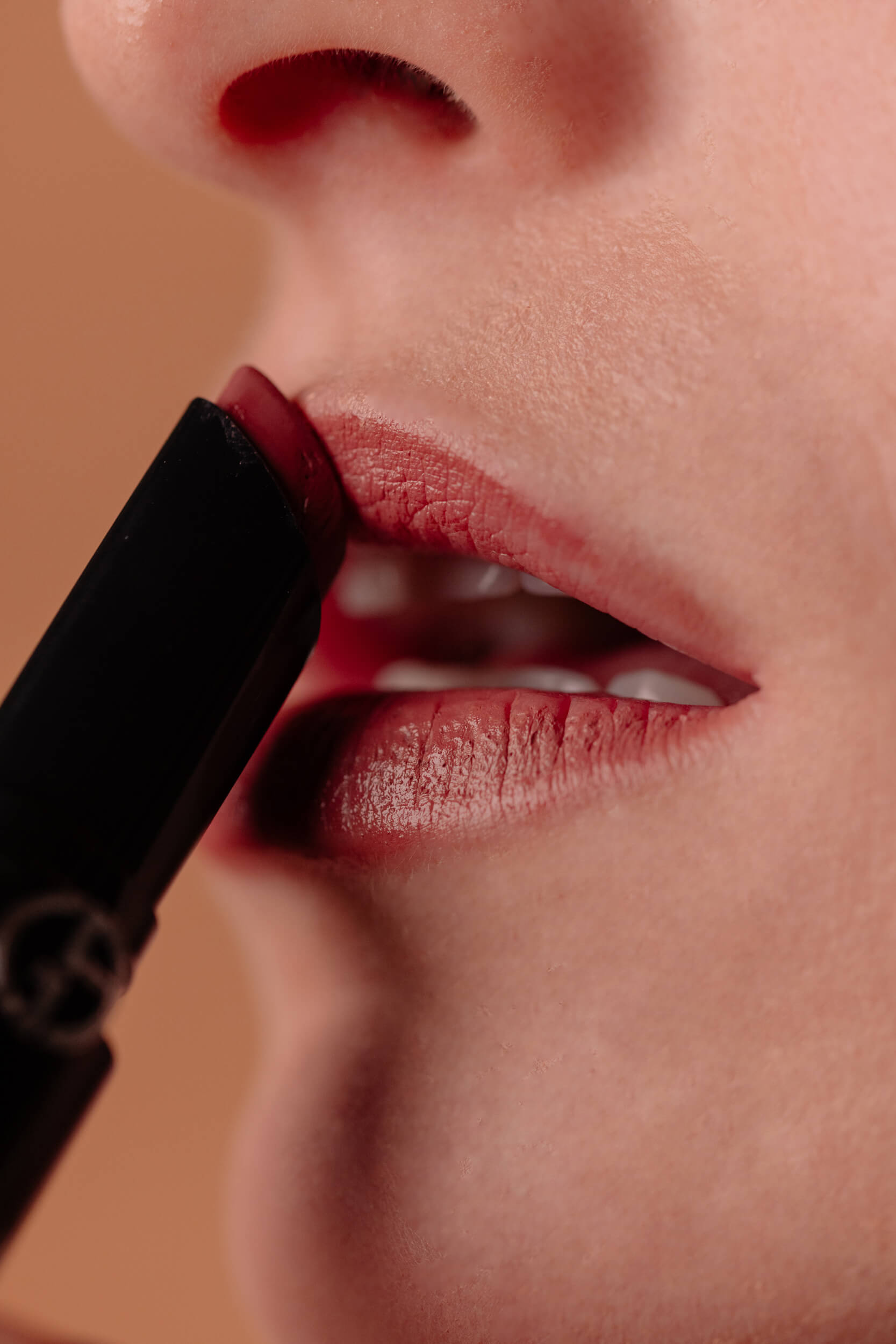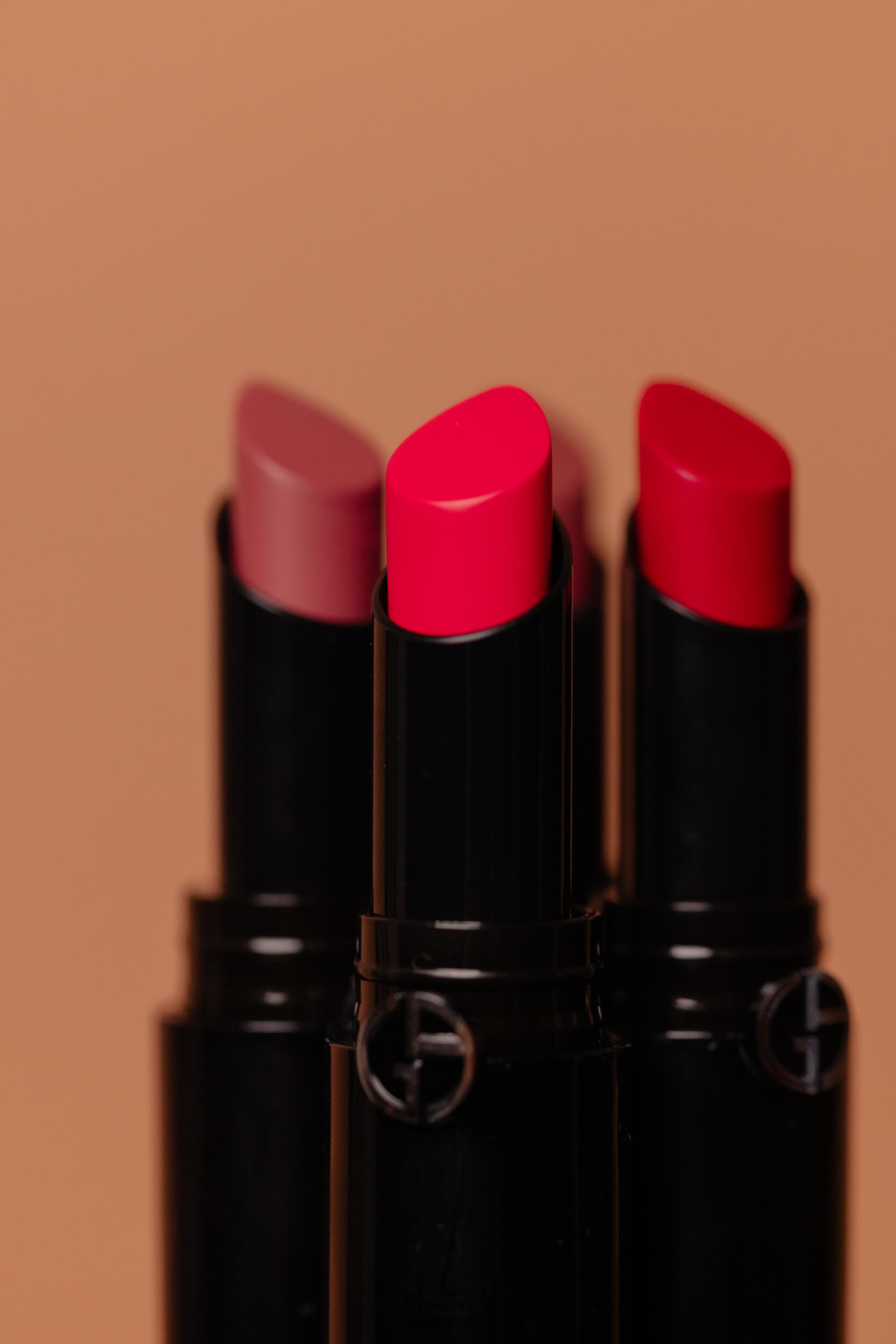 Valentino Beauty – Go Clutch Powder
A powder that's pretty like a clutch, with no mattifying effect, but guaranteeing a velvety brightness. Valentino Beauty surprises us with a velvety powder that's luminous, refillable, and perfect to be brought with us for any touchup, avoiding the heavy effect that many powders have. In fact, thanks to a smoothing ingredient, the skin texture will look more velvety, for a naturally perfectioned complexion. Up to 12 hours lasting, for an always fresh makeup look.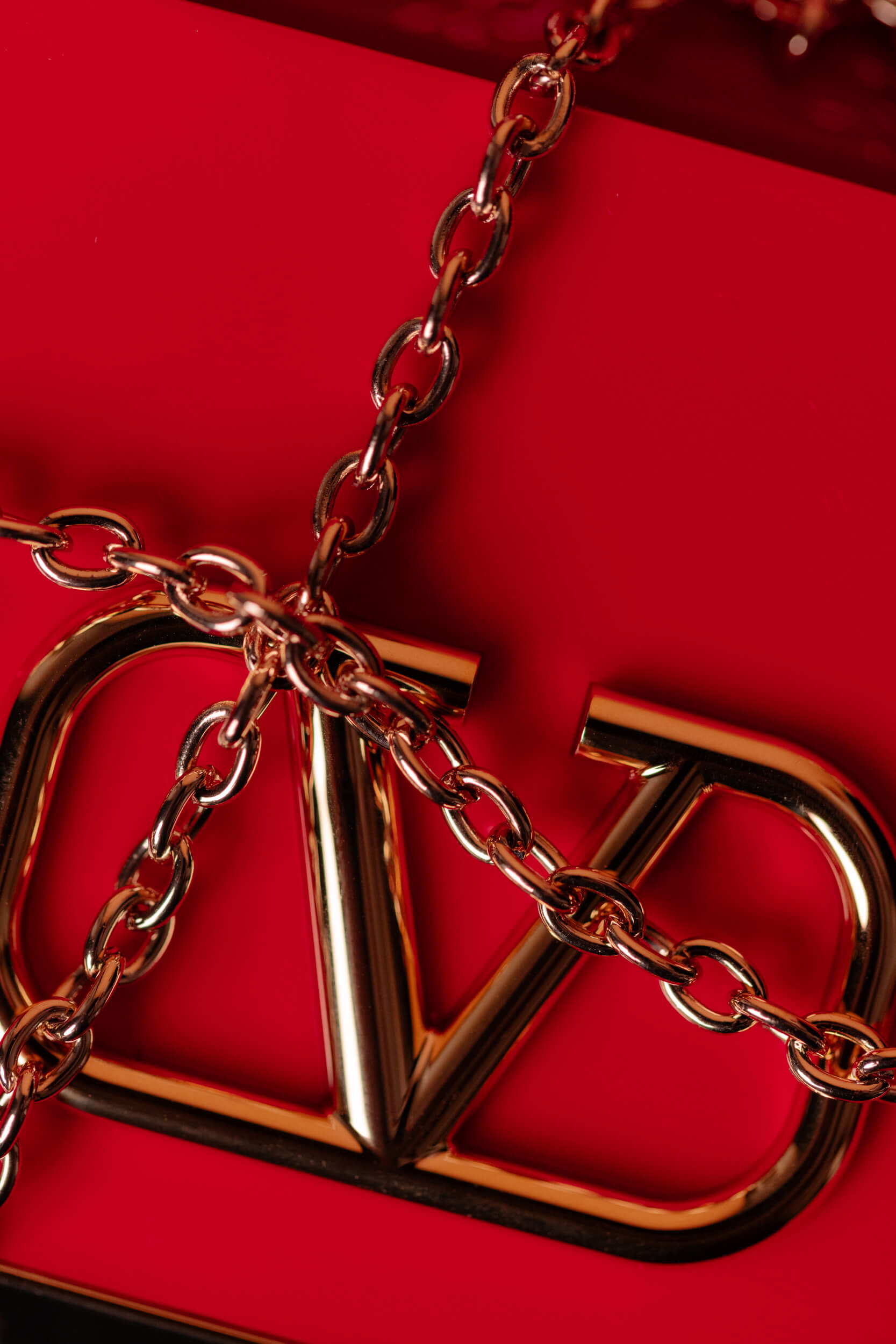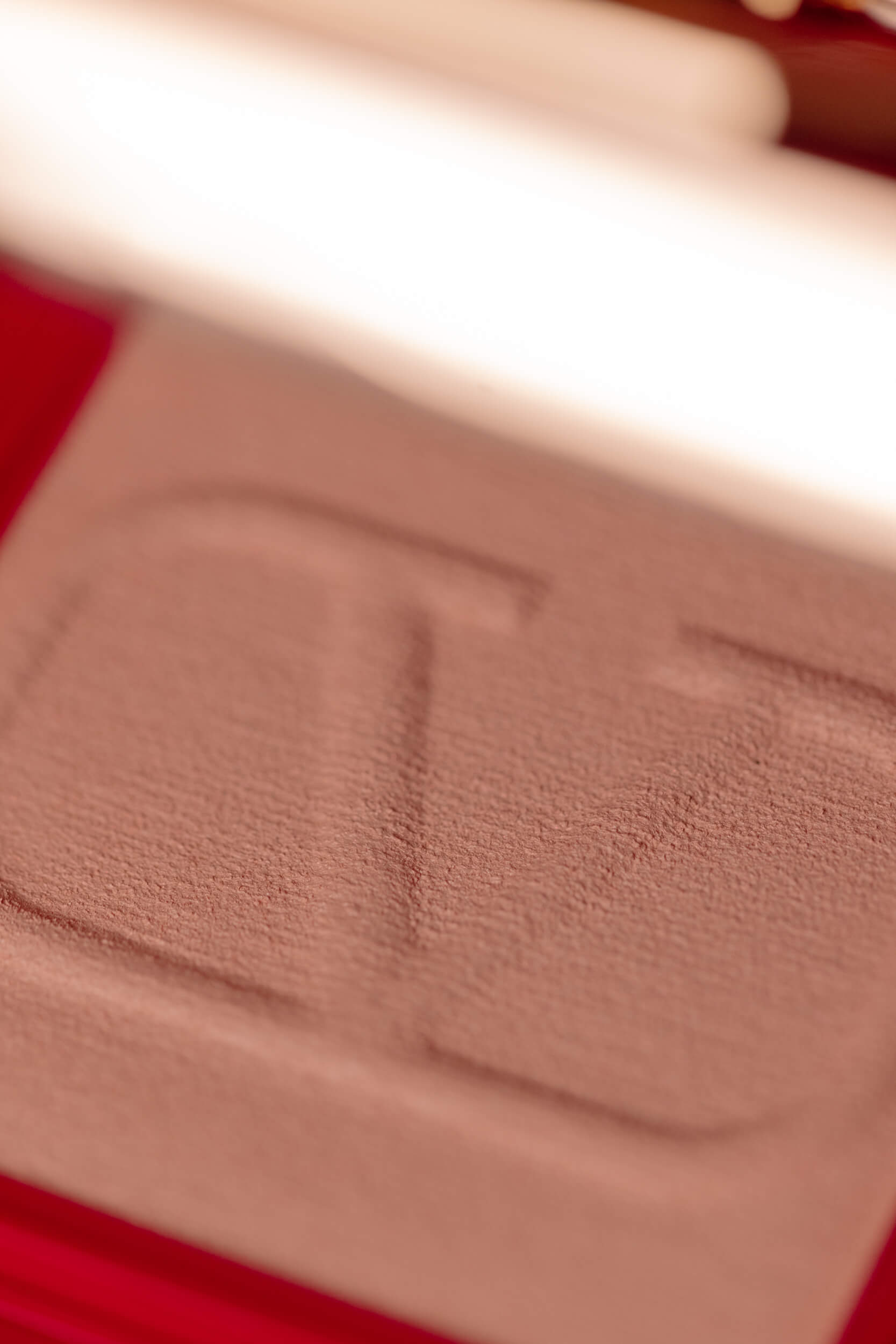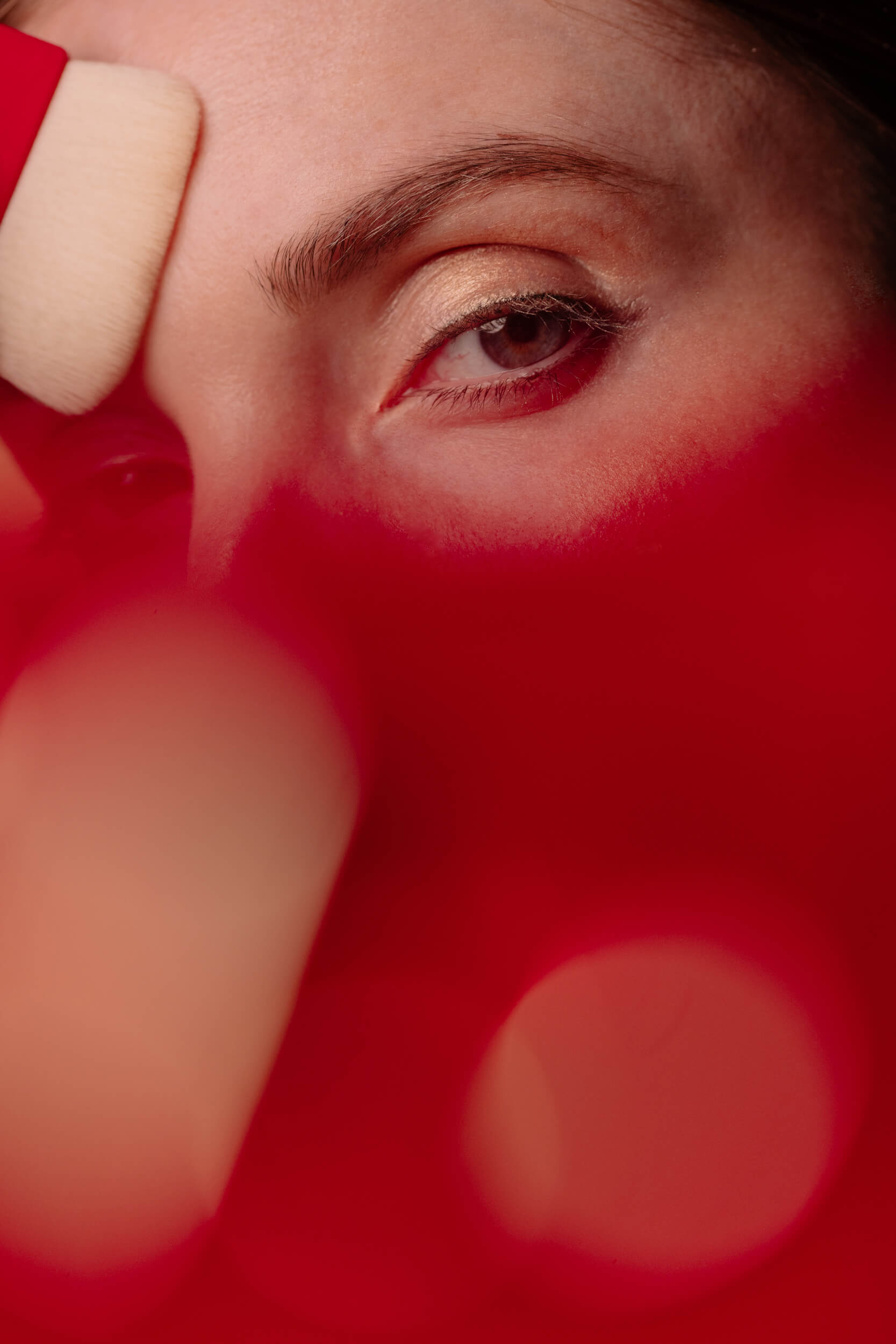 Huda Beauty – Empowered Palette
This has become our favorite eyeshadow palette over the last few months.
Huda Beauty is known to offer always surprising colors and textures, and this palette is an ensemble of many warm, cool, matte, super metalized, and creamy shades.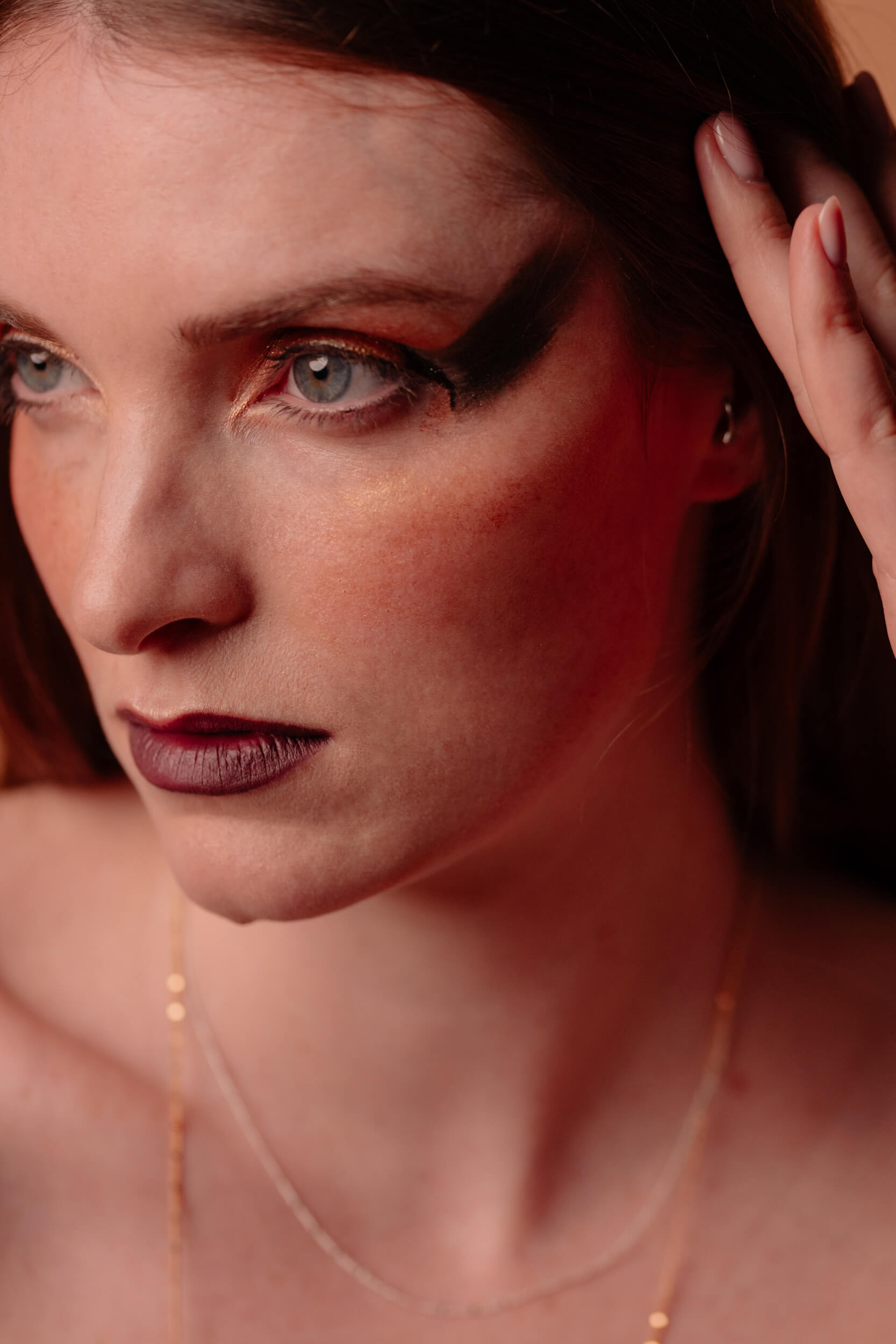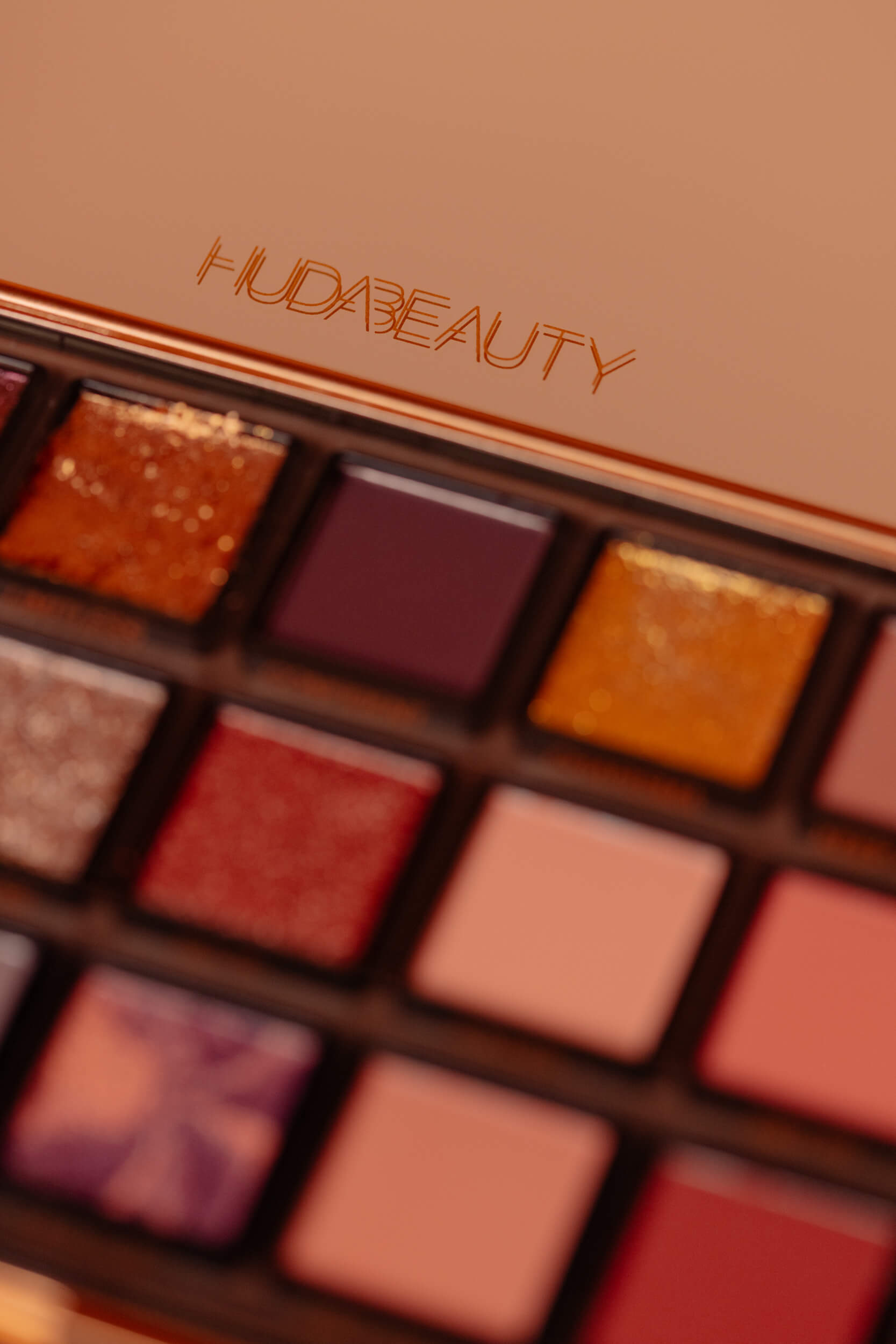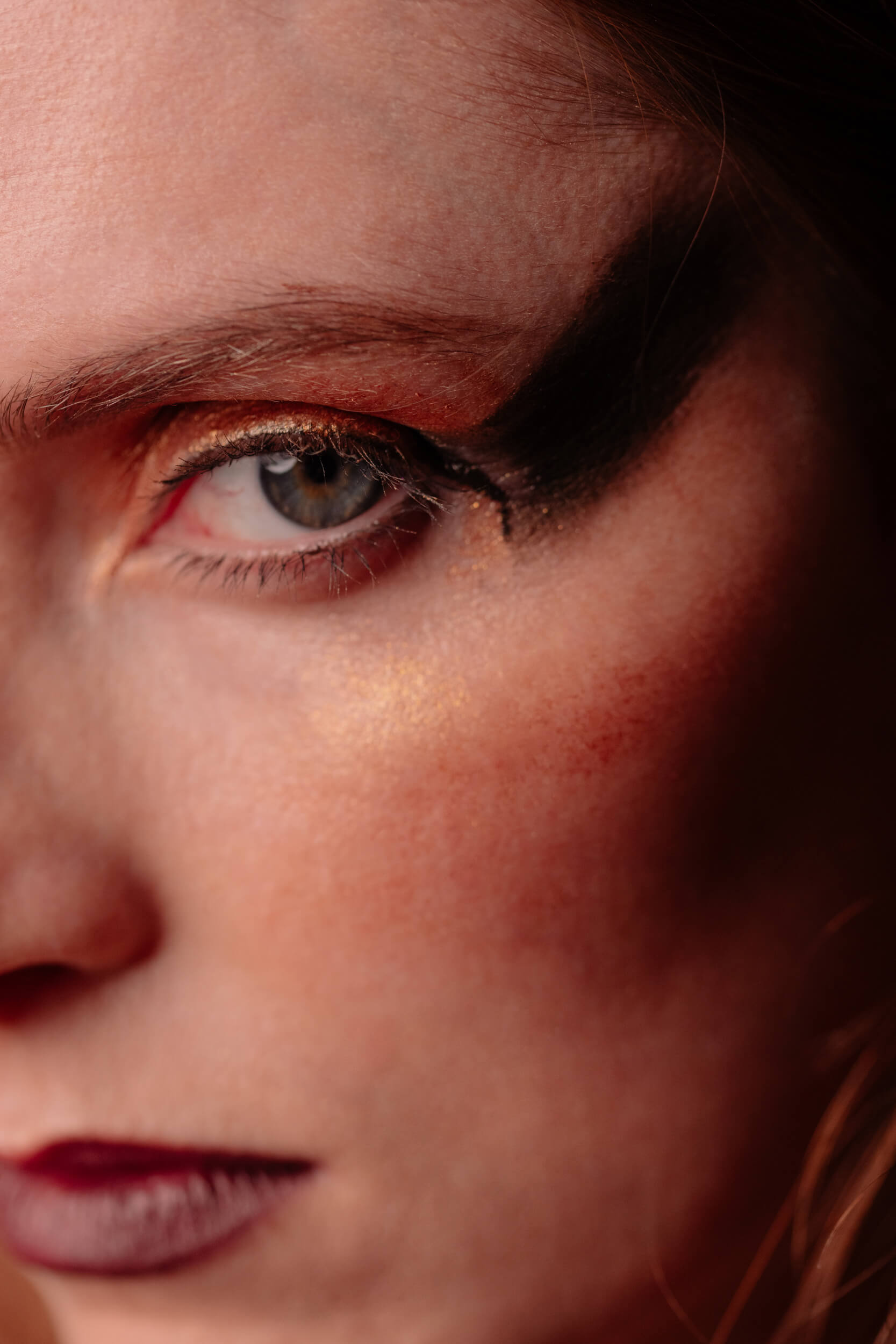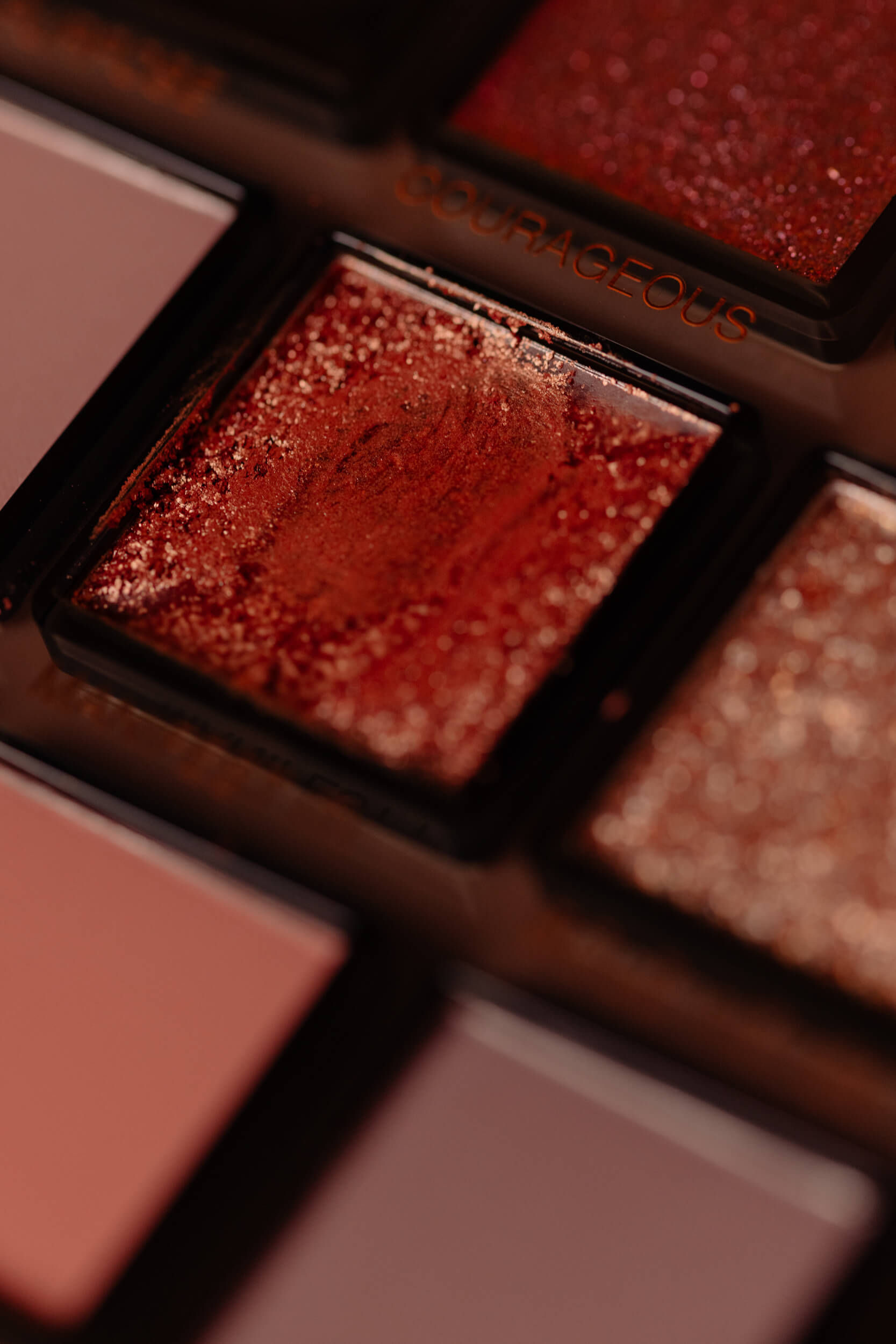 It's on the latter that we want to focus now: the texture of these eyeshadows is simply incredible, from the creamy black that's perfect for all the best smoky eyes, up to a bronze shade with amber nuances, which will have on the eyelid an incredible super luminous effect.
Gold is certainly the protagonist in this palette, which is super intense, with a metalized and glitter texture.
Drunk Elephant – Slaai Makeup-Melting Butter Cleanser
After makeup, before your skincare routine, you need to melt everything you have on your face, like makeup, pollution, and sunscreen that your face has built up on the skin all day long. This melting butter by Drunk Elephant will be your best ally: take a nut-sized amount of product, warm it up in your hands and you'll obtain an almost oily consistency that you'll furtherly warm up onto your face, in order to melt all the makeup, starting from your eyes, with circular motions, to then spread it all over your face.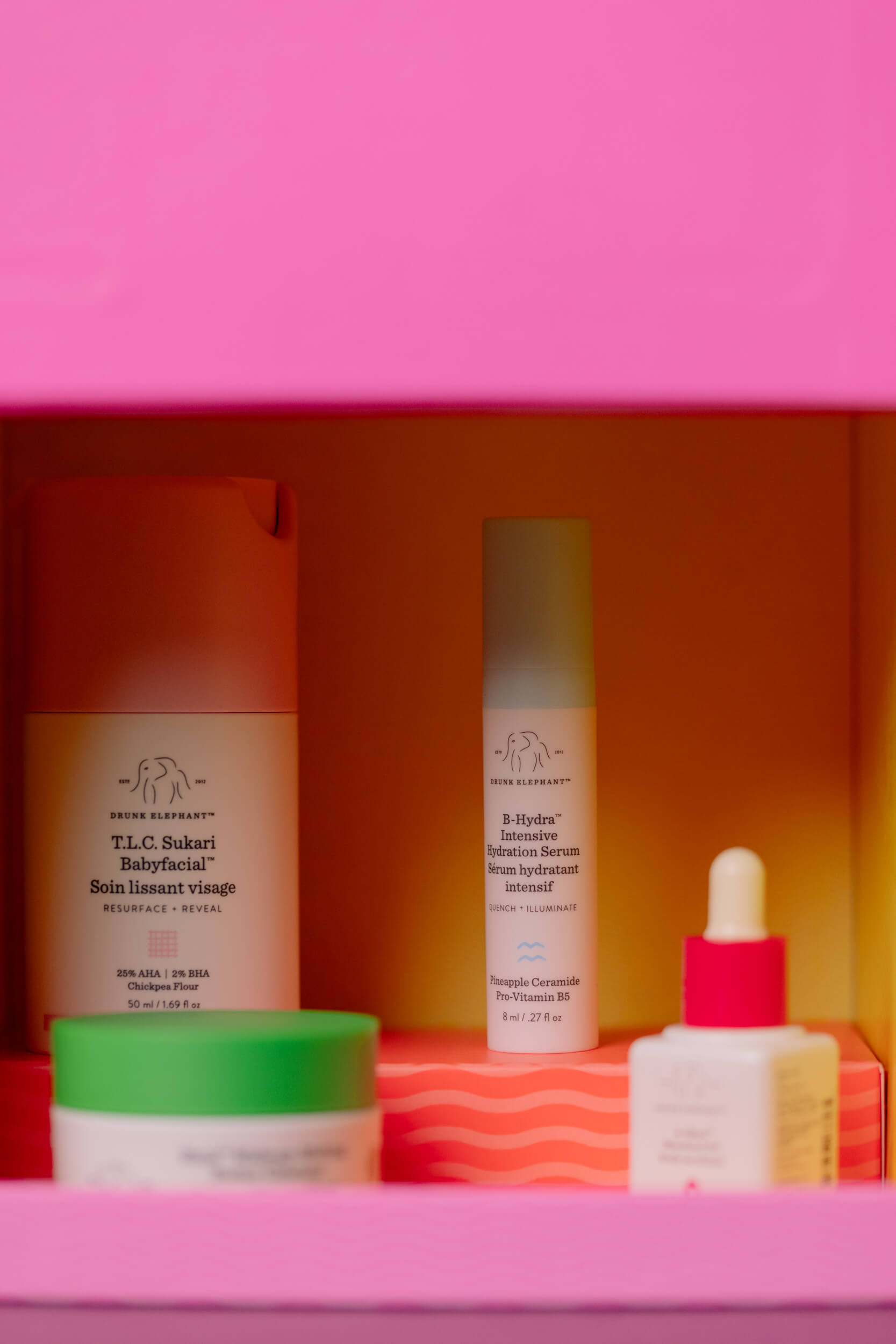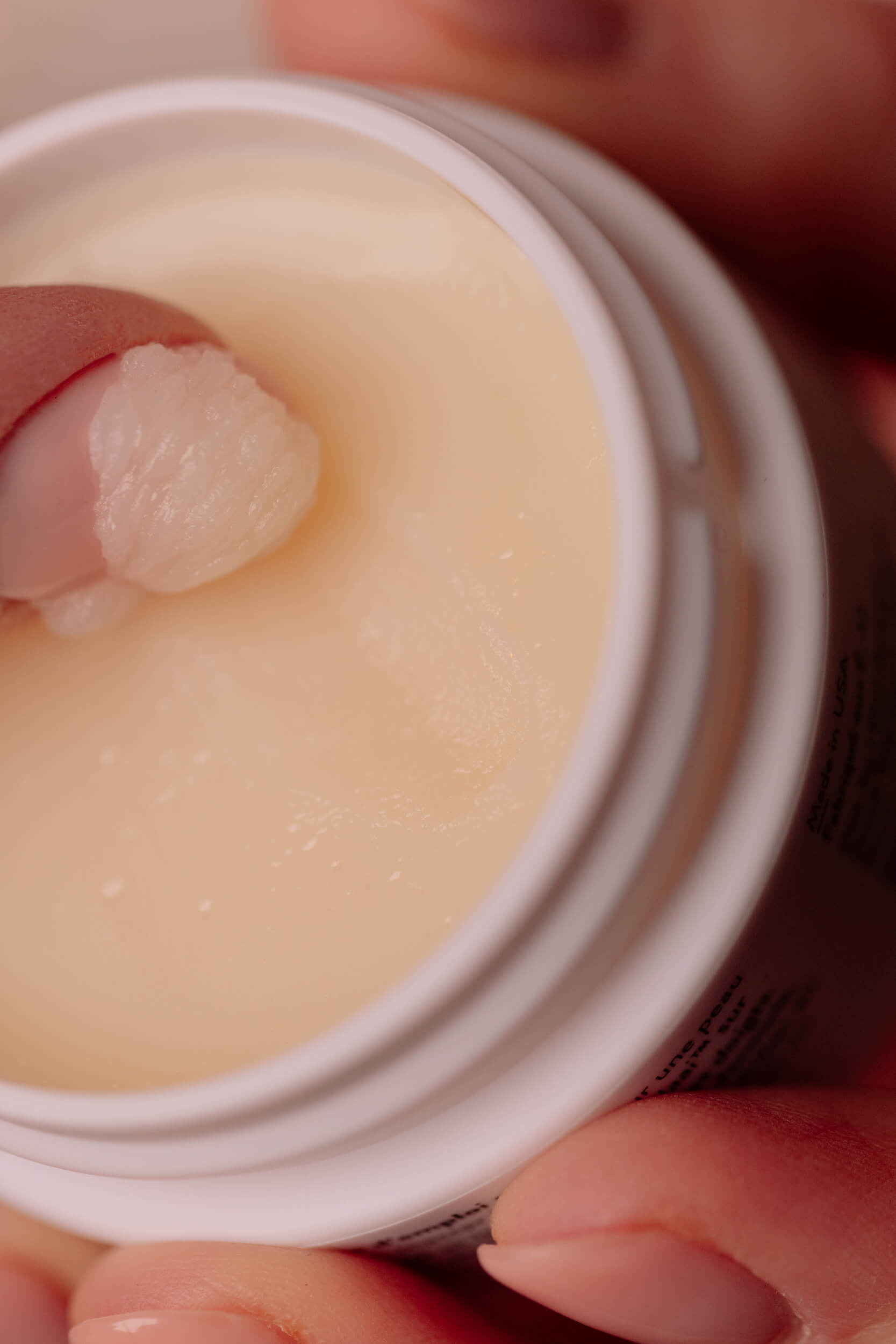 Formulated with extracts and fruity oils that are rich in antioxidants with a soothing action and a mixture of the African Nutrient oils of marula, baobab, Kalahari melon, mongongo, and Ximenia, it cleanses and hydrates skin and it's free from irritating or sensitizing substances. Furthermore, if you add water to it, Slaai turns into deeply cleansing milk which gives a luminous effect.