History, myths and urban legends: they're all crowded with women whose legendary beauty drove entire Empires to the edge, both of destruction and infinite power.
Fascinating figures whose secrets to keep their appearances were many, complicated and not always pretty to see.
We did some digging and listed some of the most remarkable beauty routines through history: tonic waters infused with thousands of roses, kohl that prevented eye diseases and modern-day cosmetic create, all together, a silver thread of expensive and mystical feminine secrets.
But things, at least until a certain point in cosmetic history, were far from perfect.
Although the reason why someone would ever poison their skin with lead to achieve an alabaster complexion is now out of our mind scheme, it sounded completely reasonable for a noblewoman.
And, even if there's no fresh blood to keep the skin soft, bees for plump lips and actual arsenic to burn body hairs (as well as the skin) on this list, still many of the early practices were dangerous enough to kill.
That's enough to make us all thankful for living in an era when, after all, make up is a fairly innocent business.
________
Iconic Women in Make Up History
Cleopatra
________
As we know, Cleopatra's legendary beauty was enough to have not one, but two of the most important men of her time wrapped around her little fingers.
But not only she was a stunning looking woman…she was also the last ruler of her kingdom and an assertive, wise and ambitious-driven Queen.
Although we usually imagine her to be the classic Egyptian-born queen, that would look much more like the just as famous Queen Nefertiti.
The Ptolemaic dynasty, in fact, was of Macedonian origins, so we should rather imagine the Queen with Greek features: large eyes, broad nose and classic-statue like features. That said, though, Cleopatra indulged in the same pleasures of the traditional art of make up.
She did wear black, braided wigs and the malachite derived green eyeshadow as well as the famous black kohl.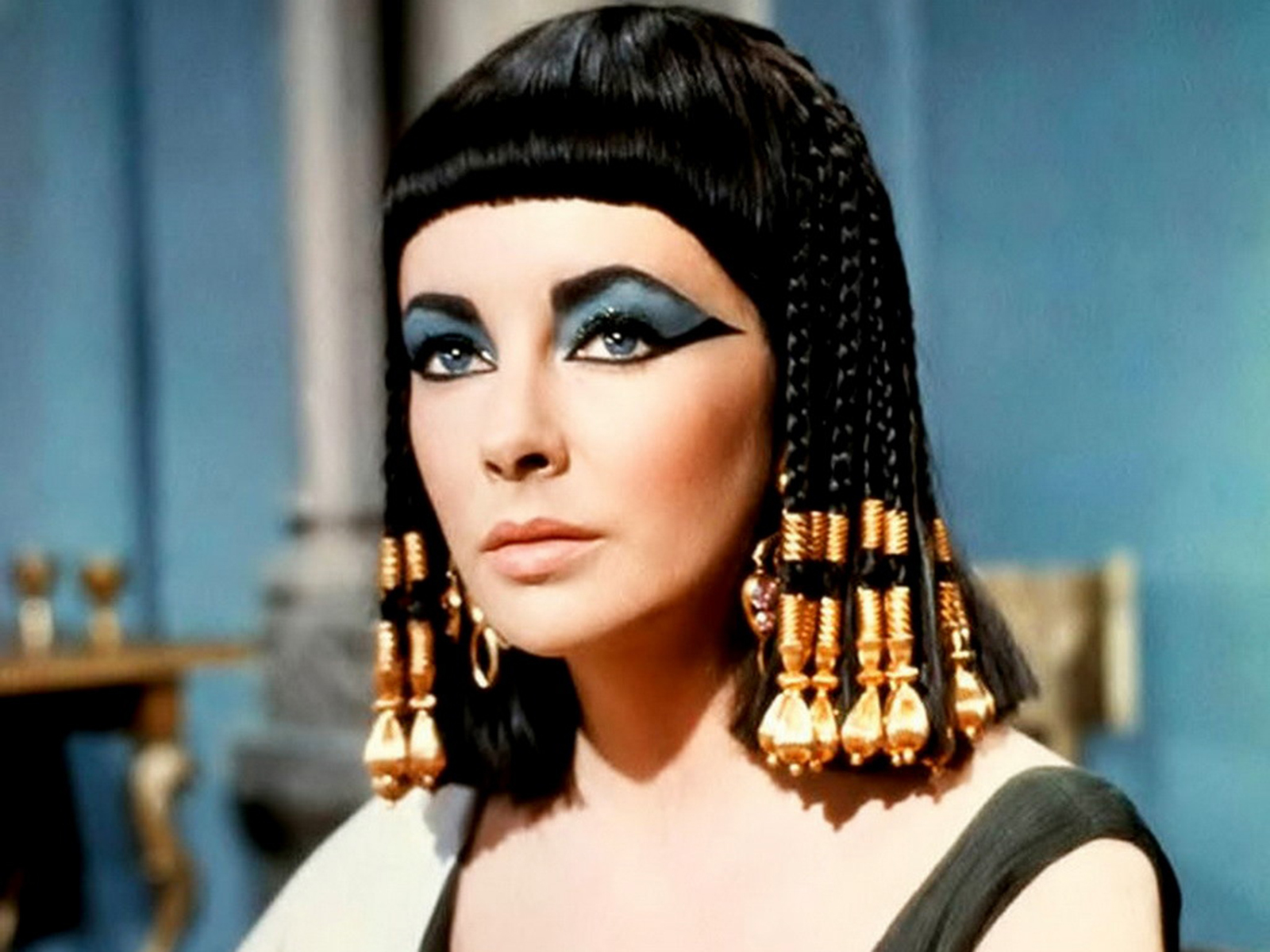 In ancient Egypt, people worn make up for religious belief, to declare their social status and also for health reasons.
Analysis led by the Louvre Museum in Paris confirmed that the ingredients and the usage of the classic smoky eye so loved by Egyptian women were a matter of health as much as aesthetic. In fact, the dark, thick line of kohl around the eyes that's not a signature style for the Period actually was used to reflect and cast off the sunrays. Also, the chemicals that were used in the mixture, precisely lead salts, enhanced autoimmune processes, preventing common eye diseases.

________
Iconic Women in Make Up History
Elizabeth I
________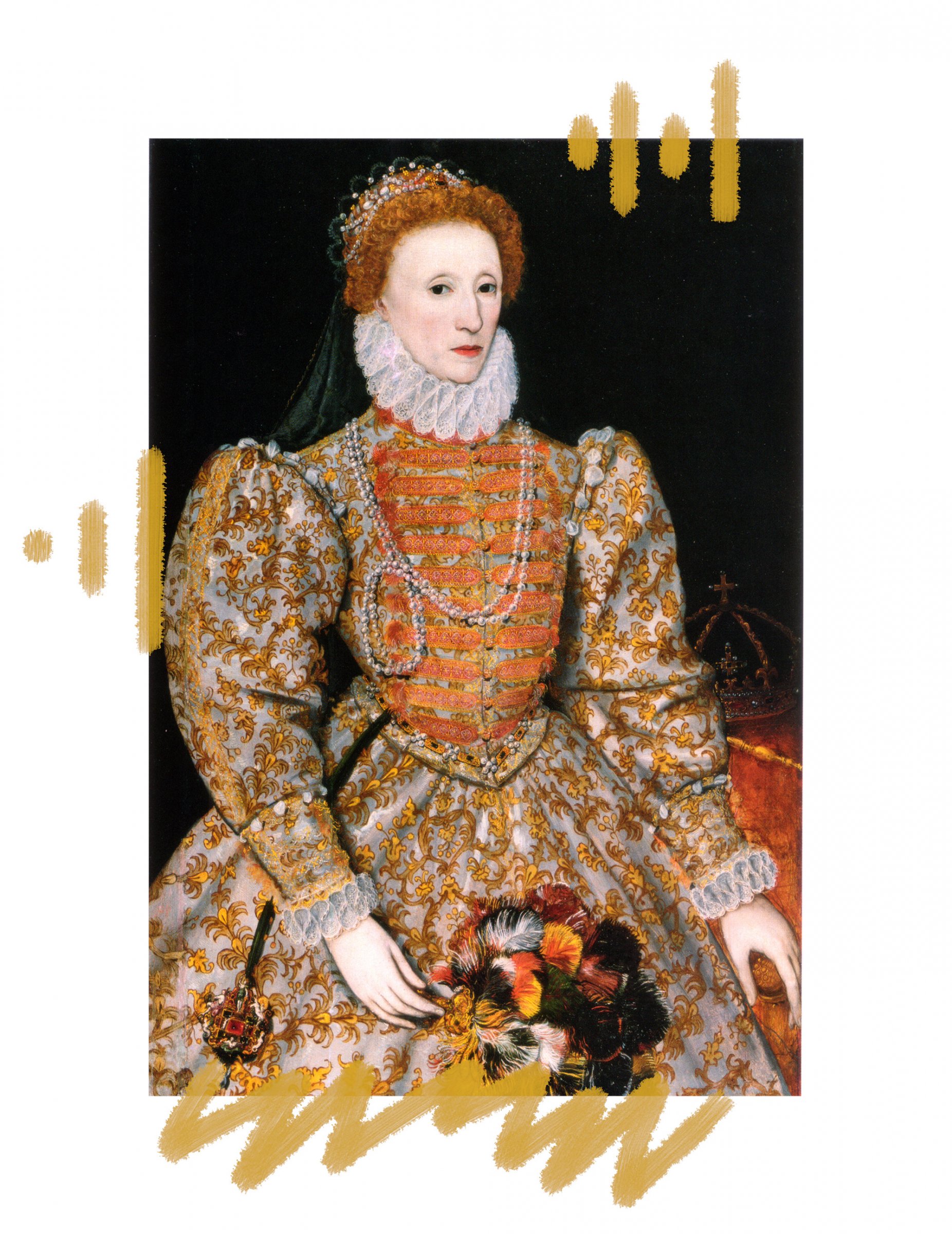 Having inherited her father's red hair and her mother's olive complexion, Queen Elizabeth I was as far from the period beauty standards as she could be. During the late 1500s, in fact, the ideal upper-class woman had fair skin, blonde hair and cherry-colored cheeks and lips.
For the first time since the Middle-Ages, Women were supposed to take care of their appearance with a lot of make up and strong perfumes: it wasn't strange to see dyed hair and whitened faces.
To achieve such a standard, Elizabeth had her skin painted white with ceruse (which not only served as high coverage foundation, but also hid the "disgraceful" signs of aging from the Queen's face). It covered wrinkles and the Queen Small Pox's scars, as well as her eyebrows. The mixture was toxic, and it's easy to see that there was no way the skin could breathe under that thick layer, and ended up ruining the face of many noblewomen beforetime.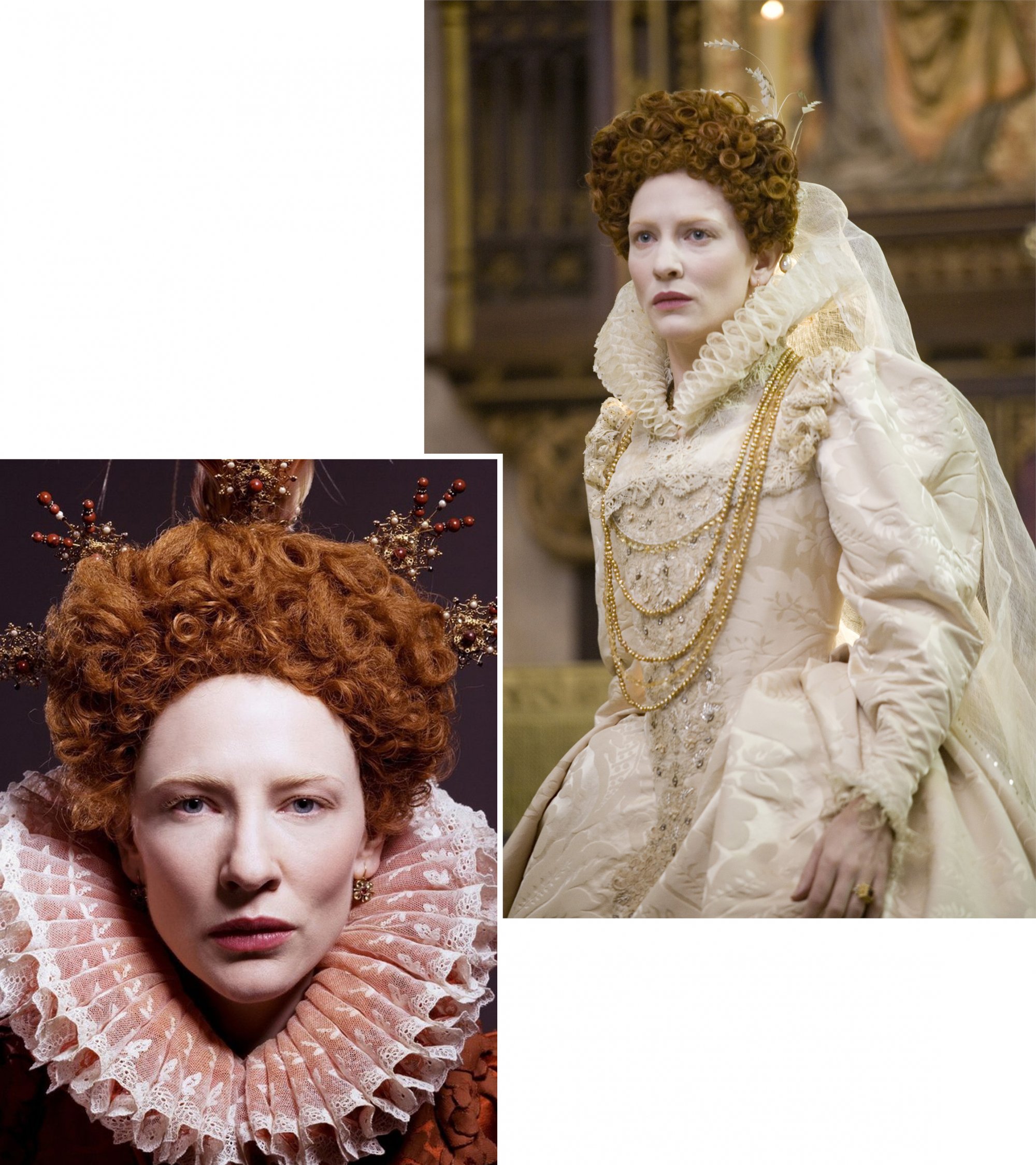 For the lashes, Elizabeth used black kohl, while there was no instruction as long as the eyeshadow was concerned.
Pink lips and cheeks were extremely important, though: for rose-bud shaped lips and innocently flushed cheeks, women from the Elizabethan era (and the Queen herself) used Cochineal dyes.
________
Iconic Women in Make Up History
Marie Antoinette

________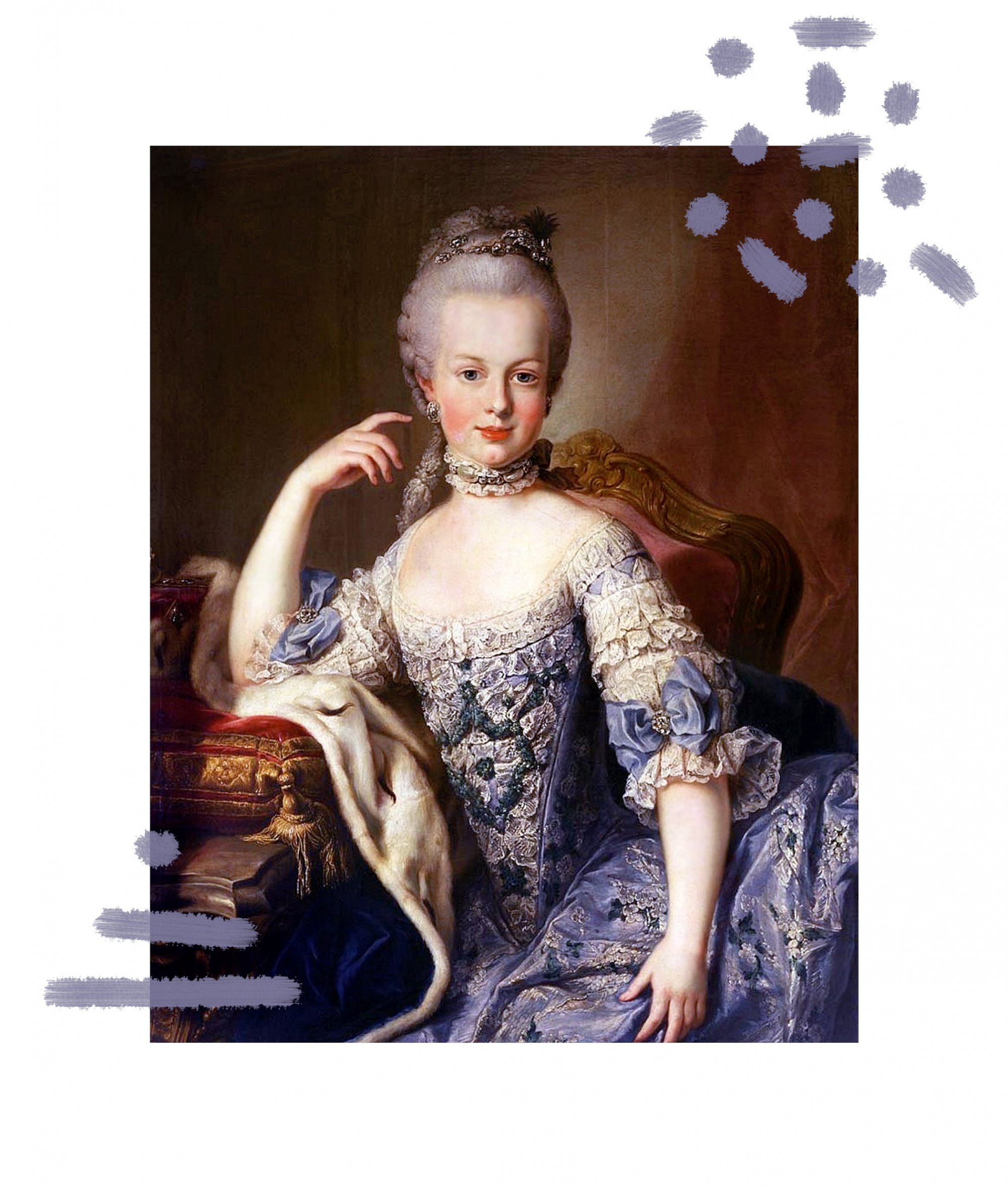 One of the most (in)famous queens in history: beautiful, spoiled and with an expensive taste when it came to beauty, skincare and fashion.
It's a fact that Marie Antoinette was a shopping-addicted and that she had a true one-month exclusive over every dress in France: only after this span of time, in fact, it was possible to recreate or adjust the shapes, patterns or color used by the Queen's couturier, Rose Bertin. But Marie Antoinette's life wasn't only about gowns and gloves.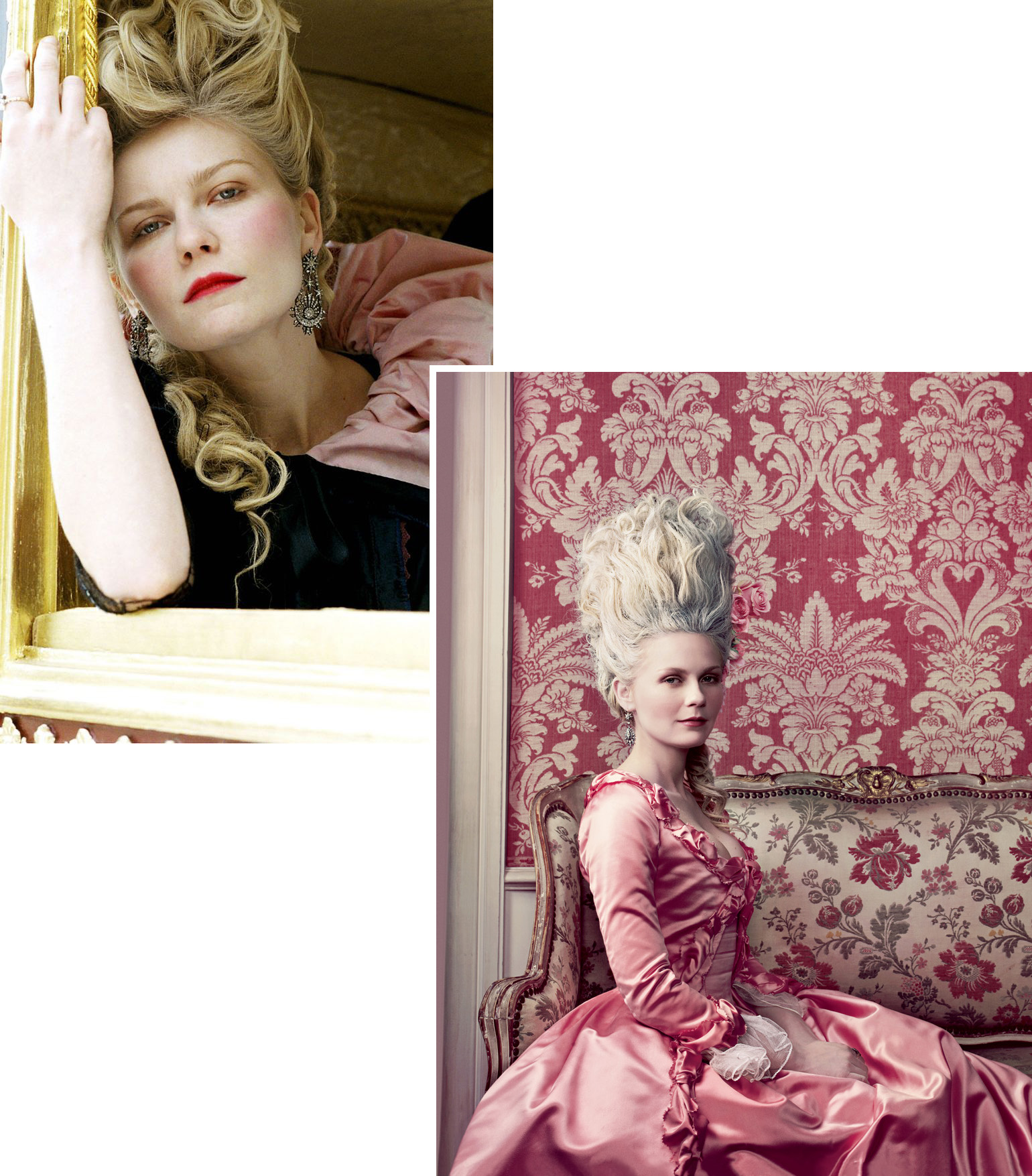 The Queen had a particularly complex, three steps skincare routine: first, the skin was purified and hydrated with Eau Cosmetique de Pigeon (yes, that was all about fermented pigeons), composed of fruit juice, lemons and water-lilies. The skin was made firmer with an astringent lotion called Eau des Charmes. Finally, the complexion was made clearer and softer with toning waters and whitened with milk or borax-based products (usually it was the Eau D'Ange).
To assure herself the title lady with the softest hands around (not that she would ever do something to ruin them, anyway), Marie Antoinette slept with gloves filled with moisturizing almond oil, rose water and rose petals.
Isn't it a Skincare to lose your head for?
________
Iconic Women in Make Up History
Sada Yacco

________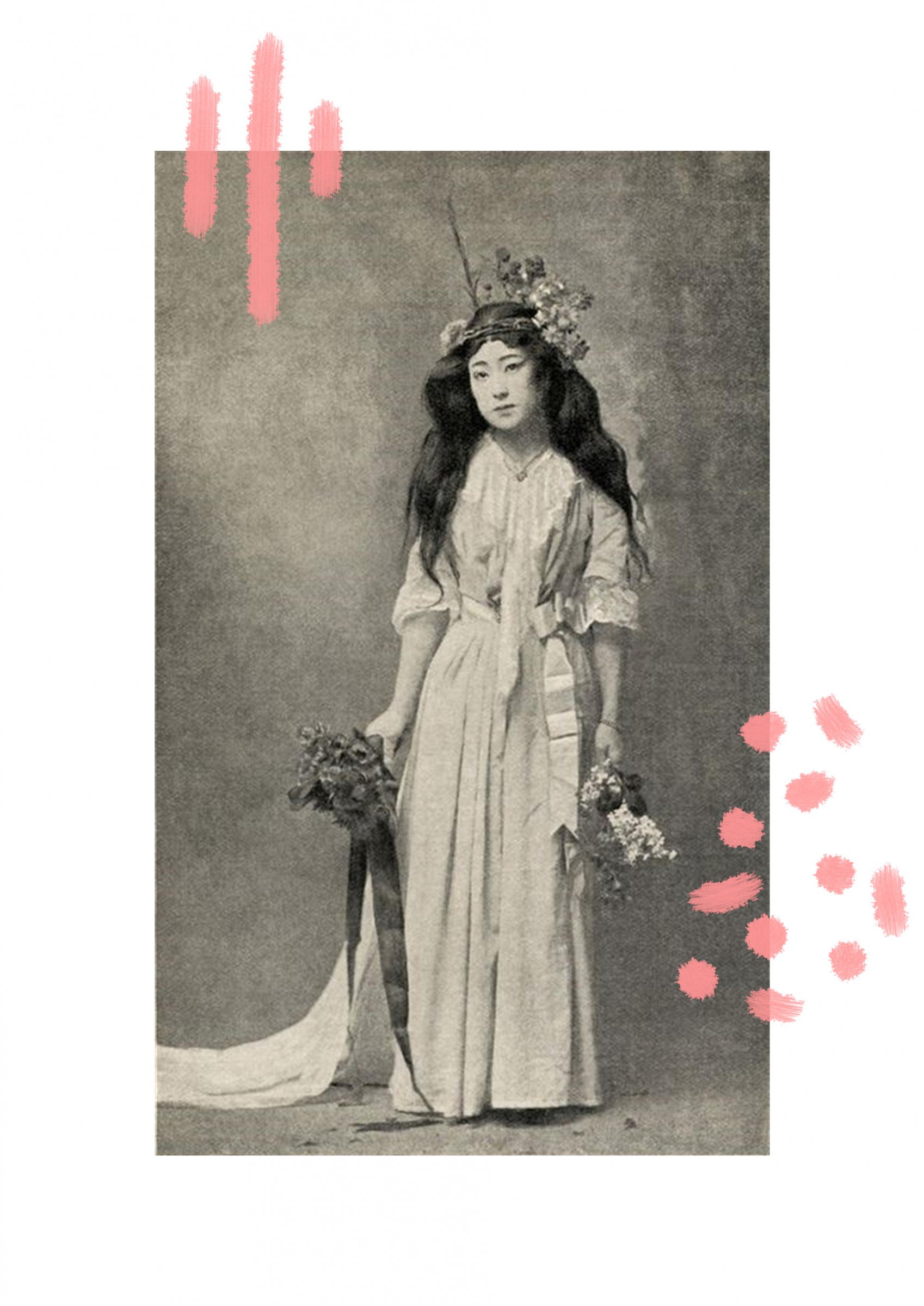 Although mainly known for being the first woman actress in Japan (she performed in her husband's company and became a worldwide known star), Sada Yacco started her career in the Hamada geisha house, first as a servant and, later, as the adoptive child of the owner and apprentice geisha.
The beauty ritual around the mysterious figure of the geisha is legendary and one single glance to the traditional Japanese make up makes us think (sometimes mistaking) of this class of beautiful artists.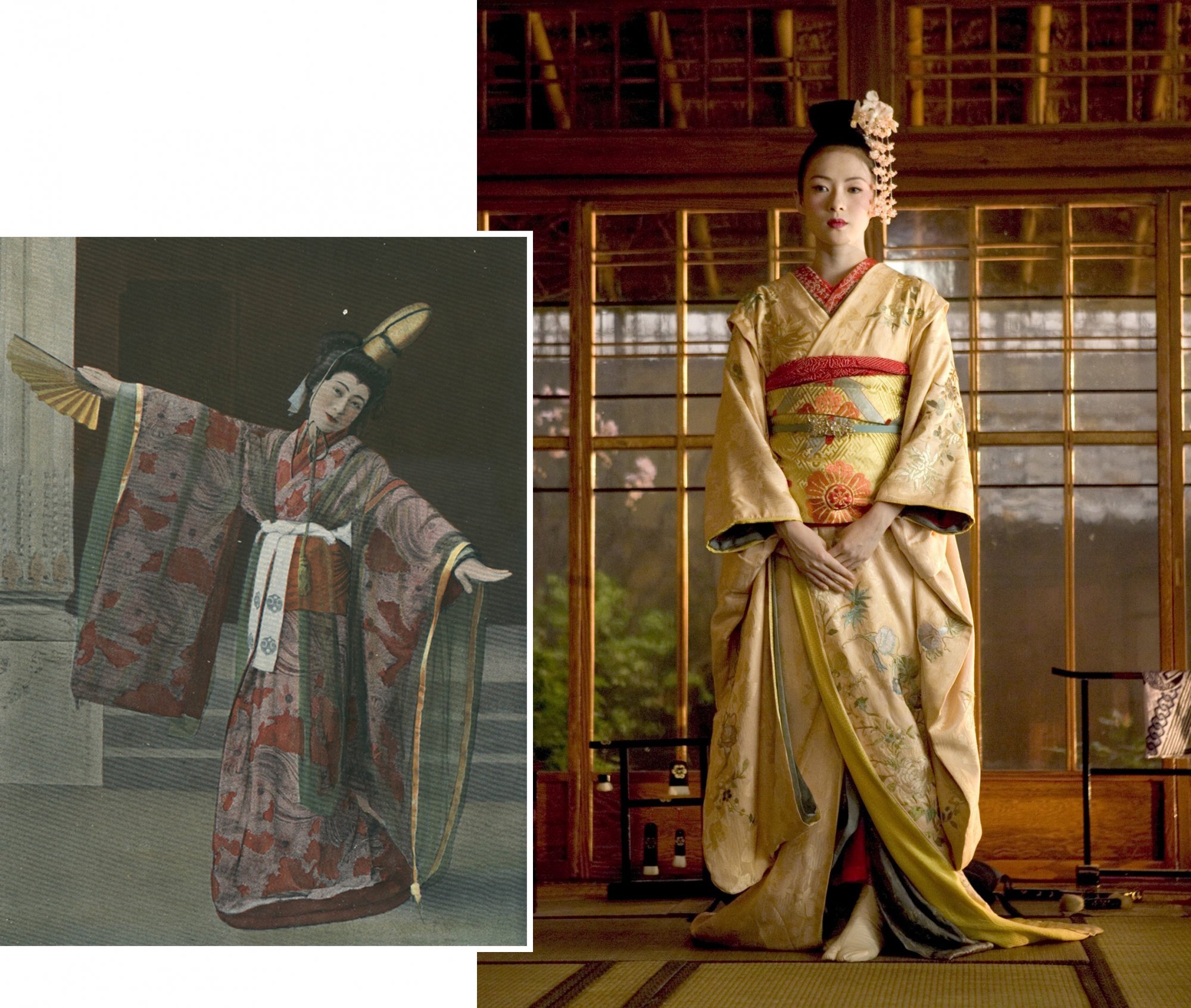 The makeup started with a mixture of wax and chamomile oil, warmed with the hand and applied to help the smooth blending between skin and foundation, as well as flattening facial hair, such as the eyebrows. By Sada Yacco's time (she worked as a geisha between the late 1800s and early 1900s) rice powder was still used to create the thick layer of white that covers the face and neck of the geisha.
The mixture was layered using a traditional brush and patted in with a sponge, much as we do today.
Eyes and eyebrows were drawn with charcoal, while the lips were painted in red. The vermillion shade of the lips and tiny traces of eyeshadow were achieved with a product made of water, safflower oil and crystallized sugar.
________

Iconic Women in Make Up History
Marilyn Monroe
________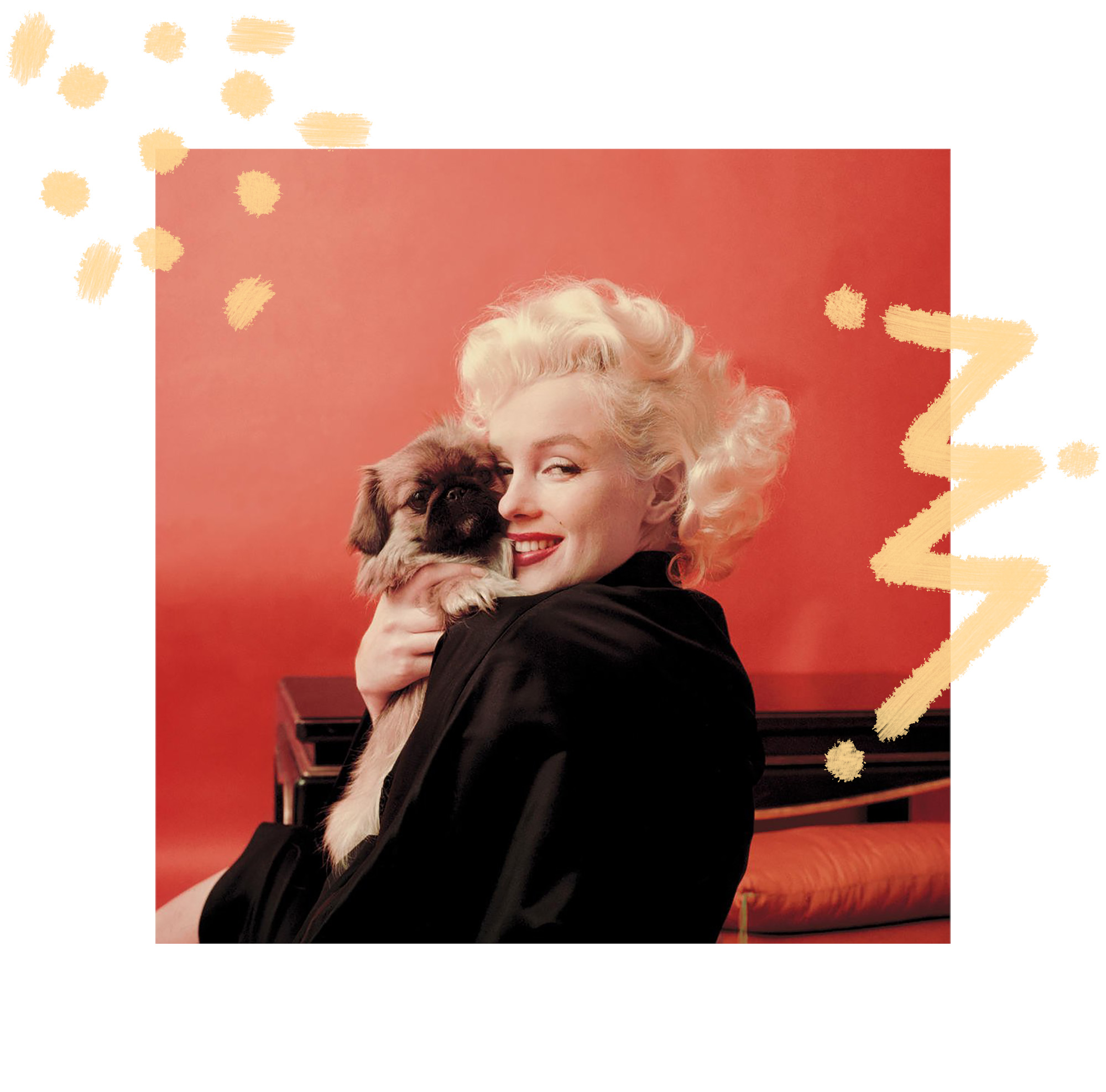 Marilyn Monroe is remembered with many faces: a smiling, beautiful woman, a talented actress, a sensual figure of the past and a high maintenance Diva. What's sure is that we looked into her beauty and makeup routine and…well, it wasn't low cost at all.
To moisturize her skin, Marilyn used the Erno Laszlo Active Phelityl Intensive Cream: a rich, hydrating cream with a thick formula that keeps the skin young and soft.
She used Vaseline and Coconut Oil as a primer, highlighter and also on the lids.
For her wonderful eyes, the actress used two different tricks: she applied false lashes cut in halves, to look more natural, and applied white eyeshadow from the inner corner of the eye to the brow bone. This kind of make up is now an everyday trick to add more depth to the gaze.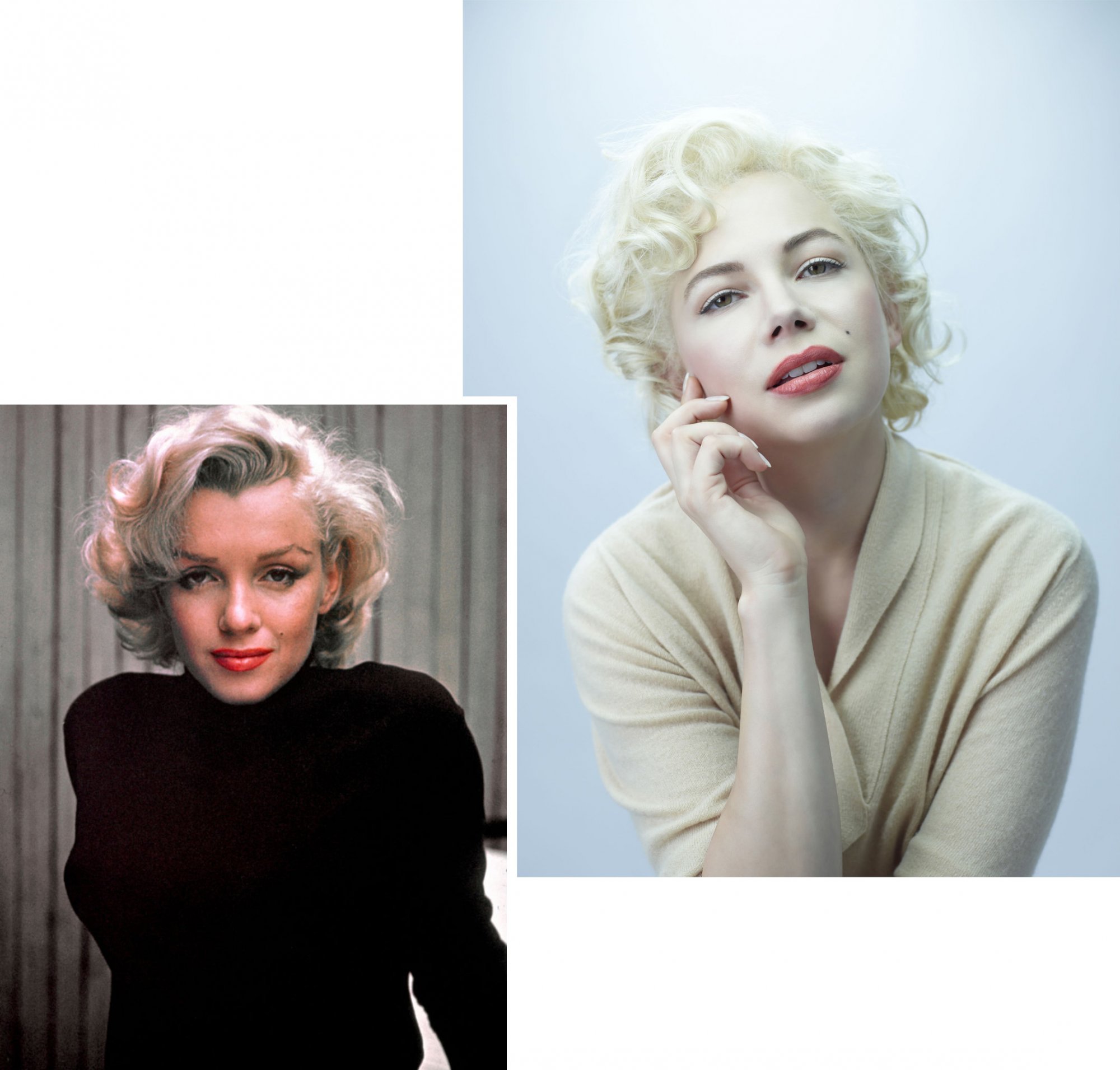 As long as her iconic smile is concerned, Marilyn was well known for heavily contouring her lips with five different colors of lipstick. She would use darker shades outside, to define, and lighter ones in the middle to achieve a plum effect.
The last secret of the Diva's beauty routine? A drop of Chanel Nr°5, of course.
________

Iconic Women in Make Up History
Twiggy Lawson
________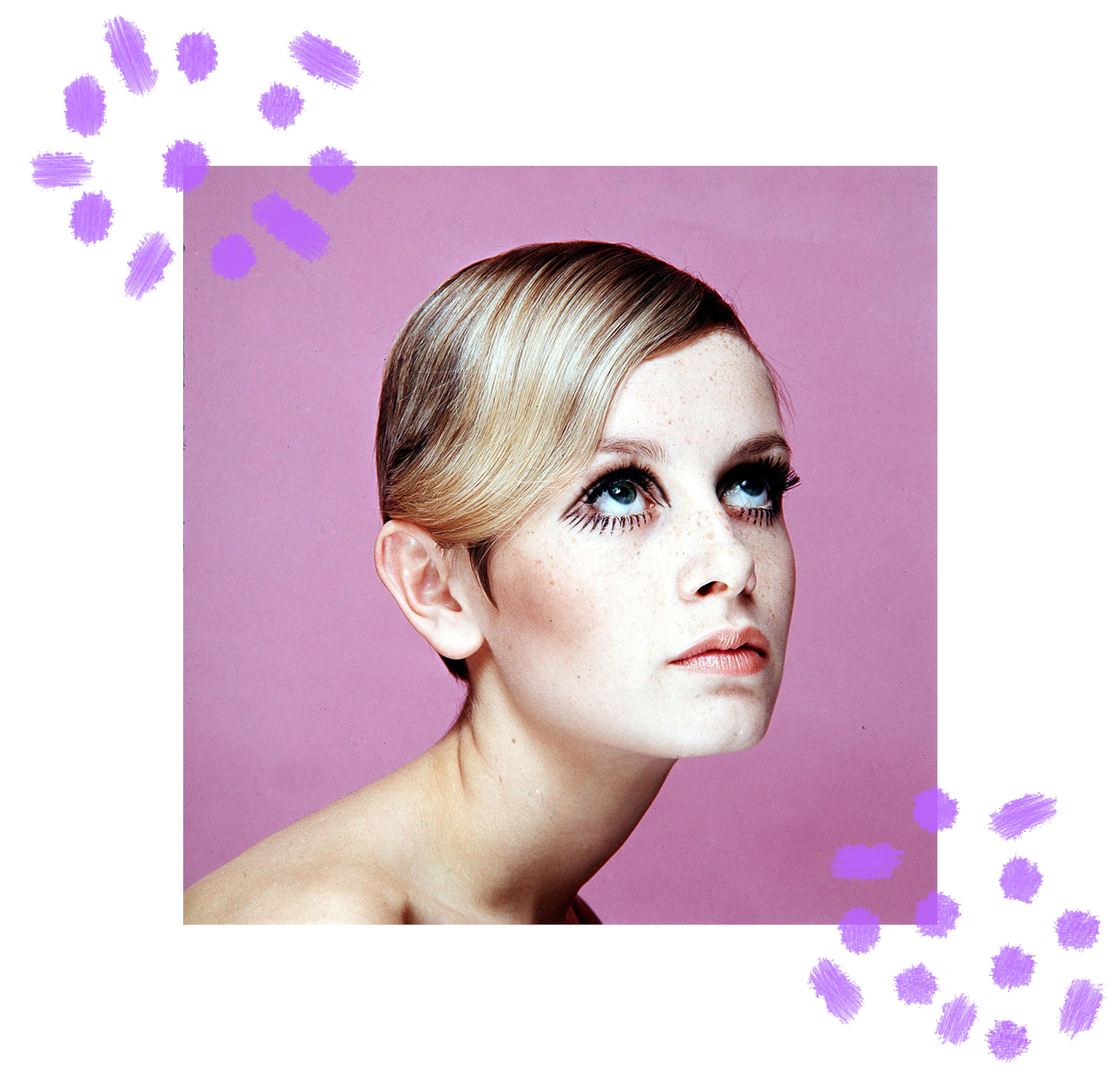 Twiggy (originally Lesley Hornby) is widely known for her large, painted eyes and short blonde hair. She is the first international-known supermodel and, at only 16, became an icon of the '60s. Her figure was androgynous, always dressed in mini-skirts and dresses with bold, simple and geometric patterns, and she represented the boom of a younger generation's taste, which Twiggy experienced in the new shops popping in Carnaby Street and Kings Road.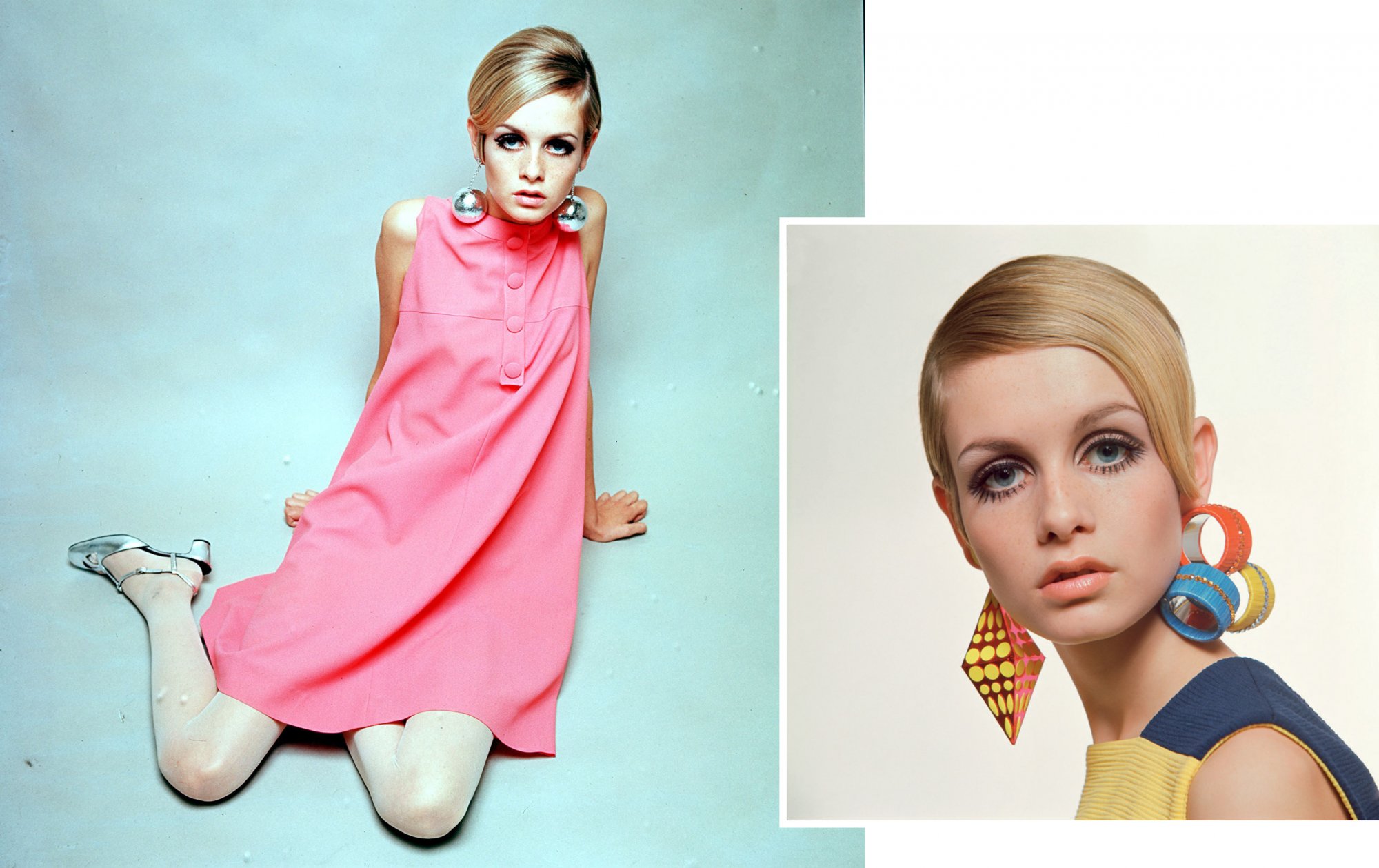 Twiggy was a famous ambassador of the Mod Eye Make Up: matte eyeshadows and crayons were used, as well as black eyeshadow. She usually drew a dark line above her crease, using white or bold colors on her lid. The effect was quite stunning, and it wasn't blended (we might say that our smoky eye is a very blended nephew of this particular style).
Another rather important step is mascara: Twiggy layered up several coats of false lashes and mascara on the upper lashline, to achieve a deep and magnetic gaze. To further exaggerate her doll-like eyes, Twiggy painted her lower lashes with black eyeliner.
________

Iconic Women in Make Up History
Queen Elizabeth II
________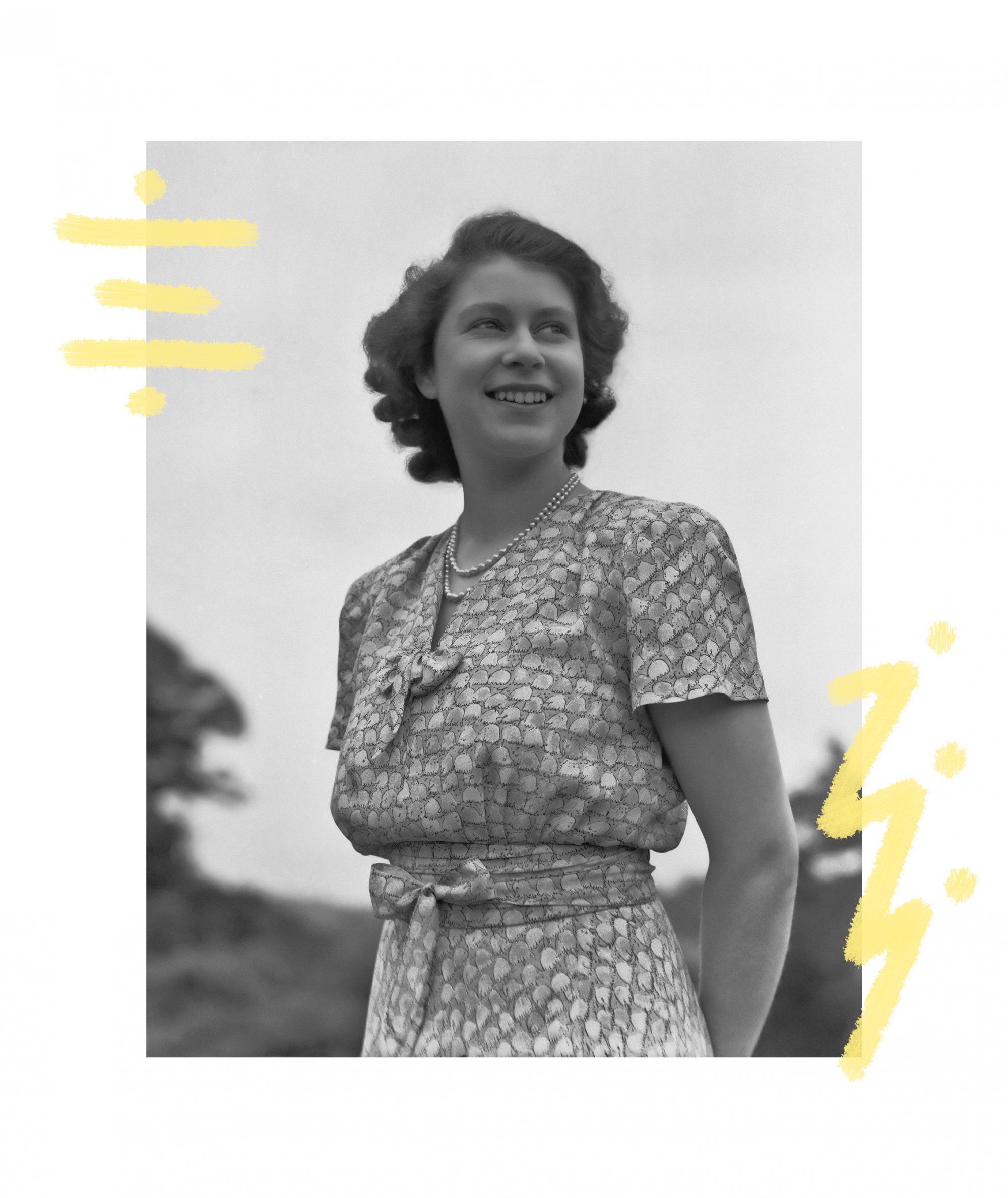 Her Majesty, Queen Elizabeth II continues to be a great inspiration for women around the world. She's not only a wise and beloved ruler but also an incredibly careful woman when it comes to beauty. Now, defining her a trendsetter would be below her many qualities, but it's undoubted that Her Majesty's choices in terms of makeup have been a source of inspiration for tons of people.
Back in 2012 the American brand Elizabeth Arden celebrated 50th years under the royal house's wing, having held the Royal Warrant for half a century. Rumor has it that the Queen loves particularly the Eight Hour Cream and she was spotted with a fuchsia shade of the American brand lipstick in occasion of the Commonwealth Games.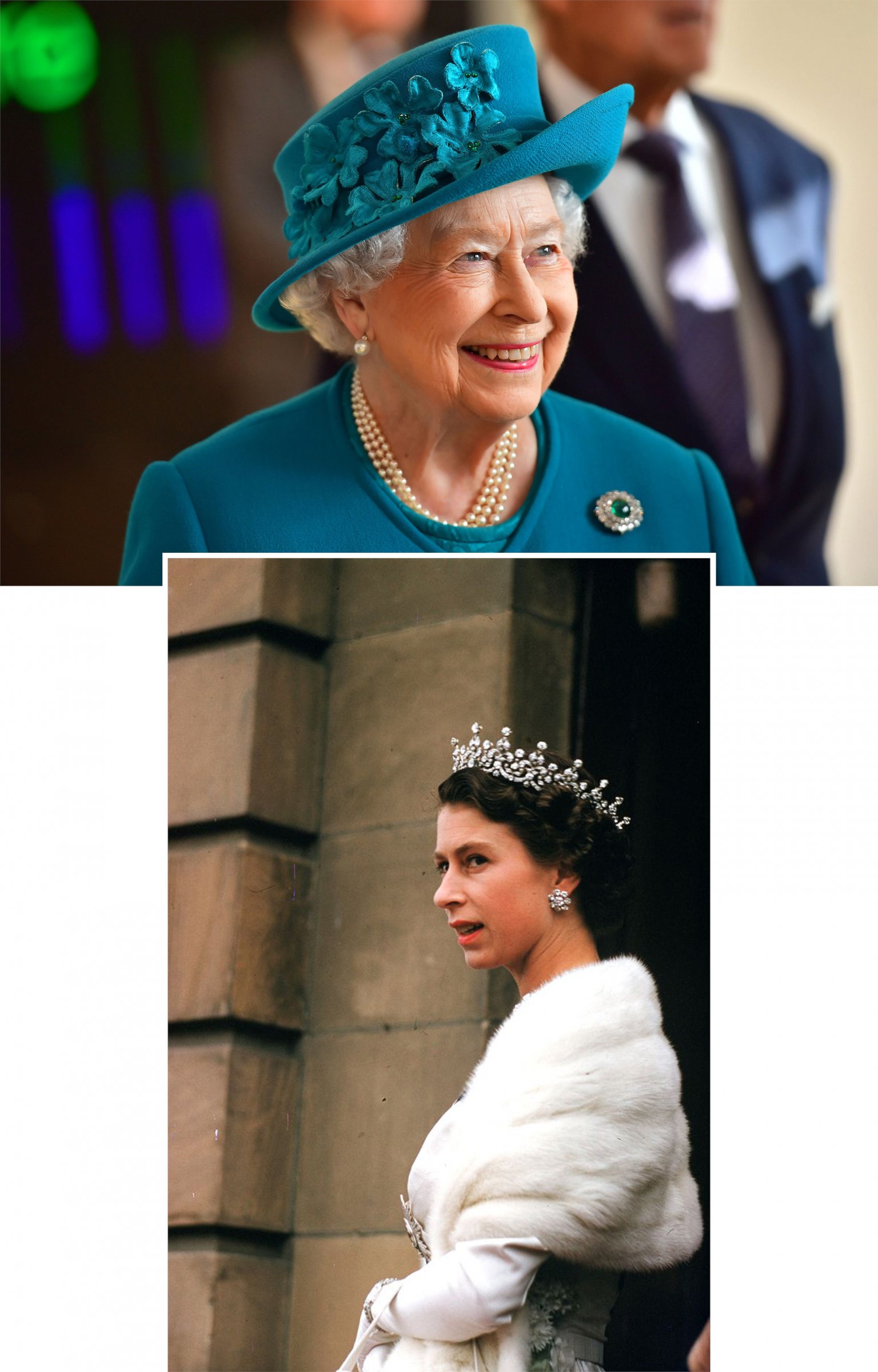 The Queen has also used Clarins' makeup since her coronation in 1952, although the French brand is no longer a holder of the Royal Warrant. It's famous how Clarins was uncharged with creating a brand new shade of Lipstick to match with her majesty's coronation gown.
In London, is rumored that the Queen likes the matte Mineral Powder Compact in Transparent Fair.
And how could we forget to mention the Essie Nail Polish in Ballet Slipper? The light, delicate color, a nude pink, has been spotted often during Her Majesty's public appearances.