September means only one thing for fashion lovers: it's fashion weeks month! Organized twice a year in the major fashion capitals, the fashion week is a religious moment that all the fashion addicted wait for, whether they are invited to some fashion shows or they are just watching them on their phones.
We are always so curious to discover the new collections and the best moments but have you ever wondered when and where the fashion week "tradition" begun and how did it evolve over the years? Don't miss the chance to know more about the history and some curiosities regarding the most stylish period of the year in order to be ready for the next one, both on a stylistic and cultural level!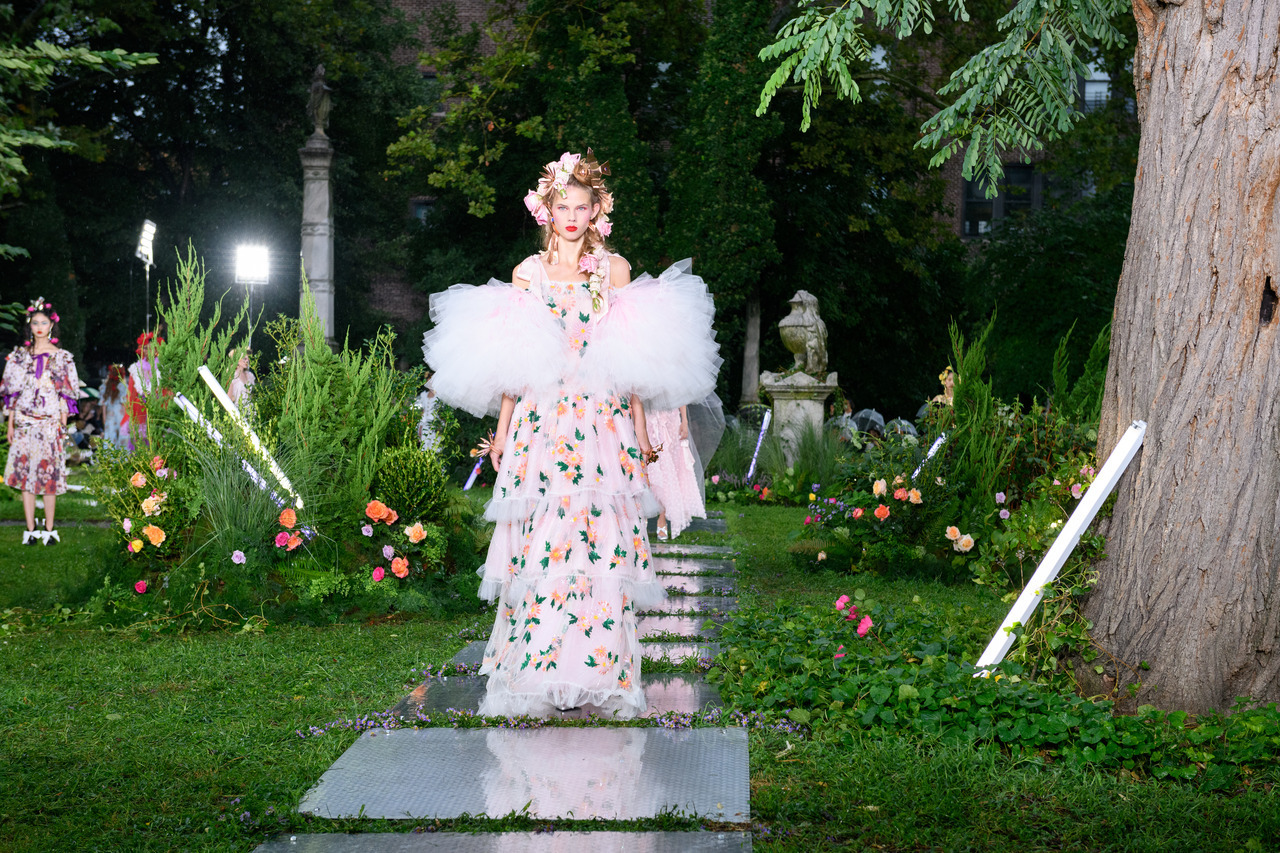 __________
First…What is a "Fashion Week"?
__________
There are 3 ways of interpreting when each fashion week starts.
1)When fashion shows start to be clustered seasonally.
2)When the words "fashion week" starts to be used to describe these events.
3) When an organization steps in and begins to organize some, or all, of these shows.
Although there are many fashion weeks around the world, only four are known as the "Big" ones: Paris, Milan, London and New York. Paris began holding couture shows in 1945, Milan Fashion Week was founded by the Camera Nazionale della Moda (The National Chamber for Italian Fashion) in 1958, Paris Fashion Week was then further organized in 1973 under the French Fashion Federation, and the London Fashion Week was founded by the British Fashion Council in 1984.
There are also shows particular to each location: for example, most haute couture shows are held in Paris, while most bridal shows are held in New York. The Fashion week takes place twice a year: in January and February, designers showcase their Fall/Winter collections, while in September and October they present their Spring/Summer collections. More and more designers show inter-seasonal collections between the traditional Autumn/Winter and Spring/Summer seasons, such as the Resort/Cruise (before Spring/Summer) and the Pre-Fall (before Fall/Winter). There is no fixed schedule for these shows, but they typically happen three months after the main season shows.
This timing was created to follow the "Retail cycle," which allowed time for retailers to purchase and incorporate the dresses into their retail marketing. However, since customer expectations have increased, the retail cycle has increased too. As a result, in 2016, designers started moving to "In-season shows": that means that shows have begun to feature garments available for sale immediately, online or in stores. This move is called "See now, buy now": the advent of this kind of shopping has also come about in response to the so-called "Fast fashion" retailers, who copy designs from the runways and bring them to retail faster than traditional design houses. With the increase of technology, anyone nowadays can also watch live streams of certain shows and gain access to the backstages with just a click or through their social media feeds.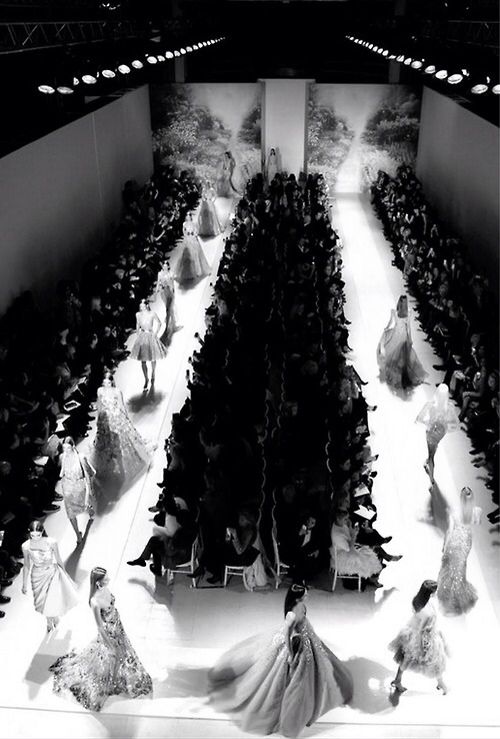 __________
The Beginnings: The Second Half of 1800
__________
In 1850 there was the birth of the couture industry in Paris, and top designers used to hold fashion shows in their ateliers for their most prized clients. Parisian designer Charles Frederick Worth is considered the Father of haute couture because of the way he shook up the traditional dress-making process. By the age of 30, he was already an incredibly established designer and his skills led to the birth of his label House of Worth, which still exists today. In addition to creating one-of-a-kind designs for important clients, during the '60s he shocked his audiences by presenting his clothing on real women. These "fêtes" continued throughout the 20th century, bringing in elements of staging and music.
Charles Frederick Worth is also considered the father of the modeling career. He was the first to tailor on real people: he worked directly on the customers they were intended for, creating a more customized look. His well-respected style was adopted by other designers and it quickly shaped how consumers perceived high-design.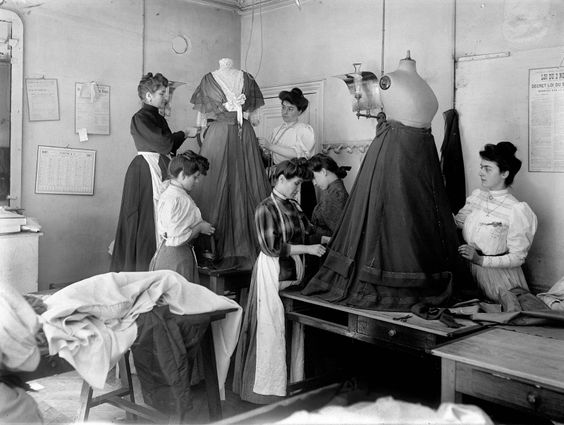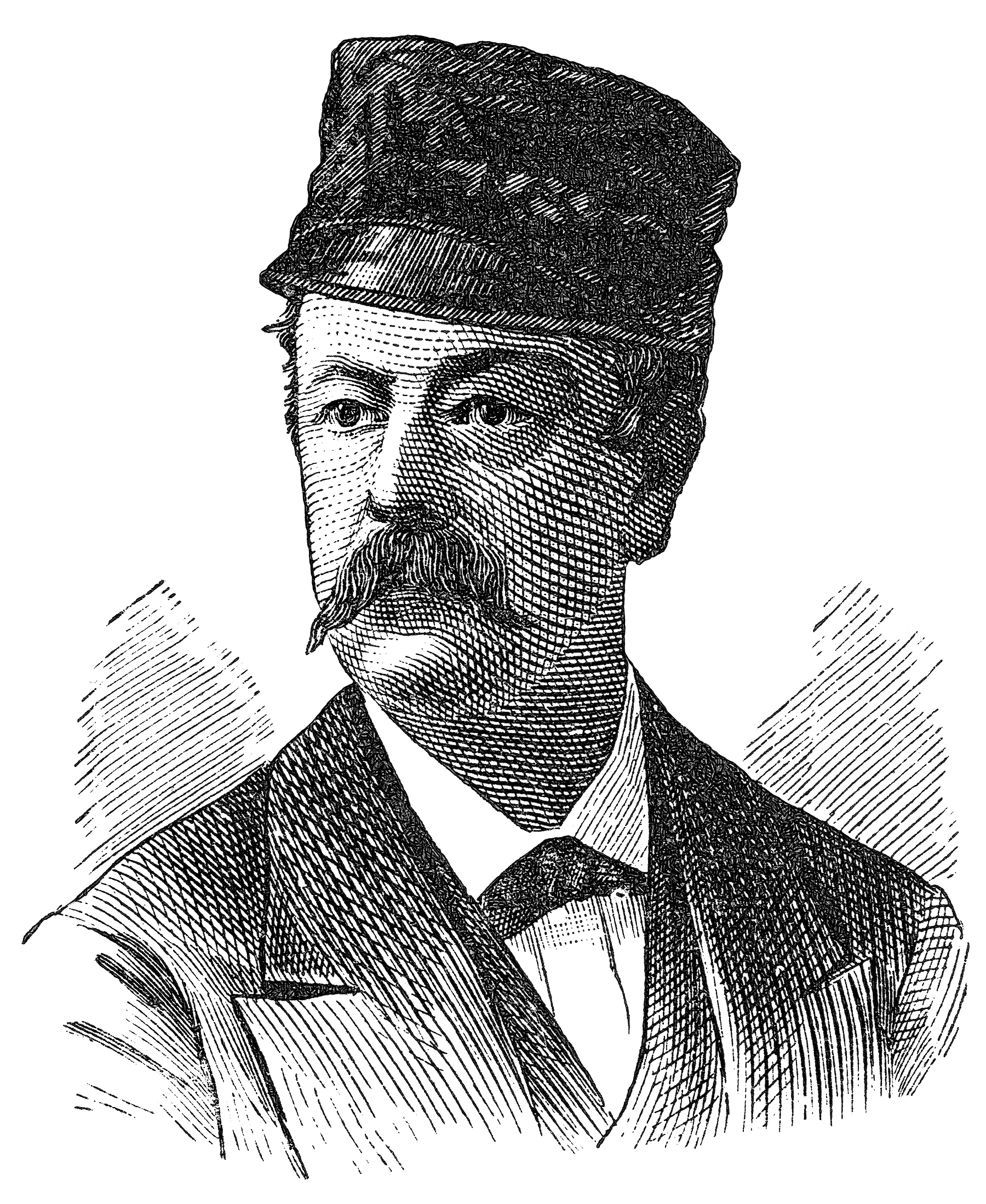 __________
From 1900 to 1930
__________
In 1903, the Parisian concept of showing customers the latest collections reached a New York City shop called "Ehrich Brothers," that put on what's thought to be America's first fashion show. By 1910 many other department stores started to organize runway shows of their own, many of which were staged in the store's restaurants during lunch or teatime, by drawing inspiration from the idea of "fashion parades" done in Paris's couture salons. By the 1920s, the fashion show had been copied by retailers up and down the Country. These shows were usually more theatrical than those of today, heavily based upon a single theme, and accompanied with a narrative commentary.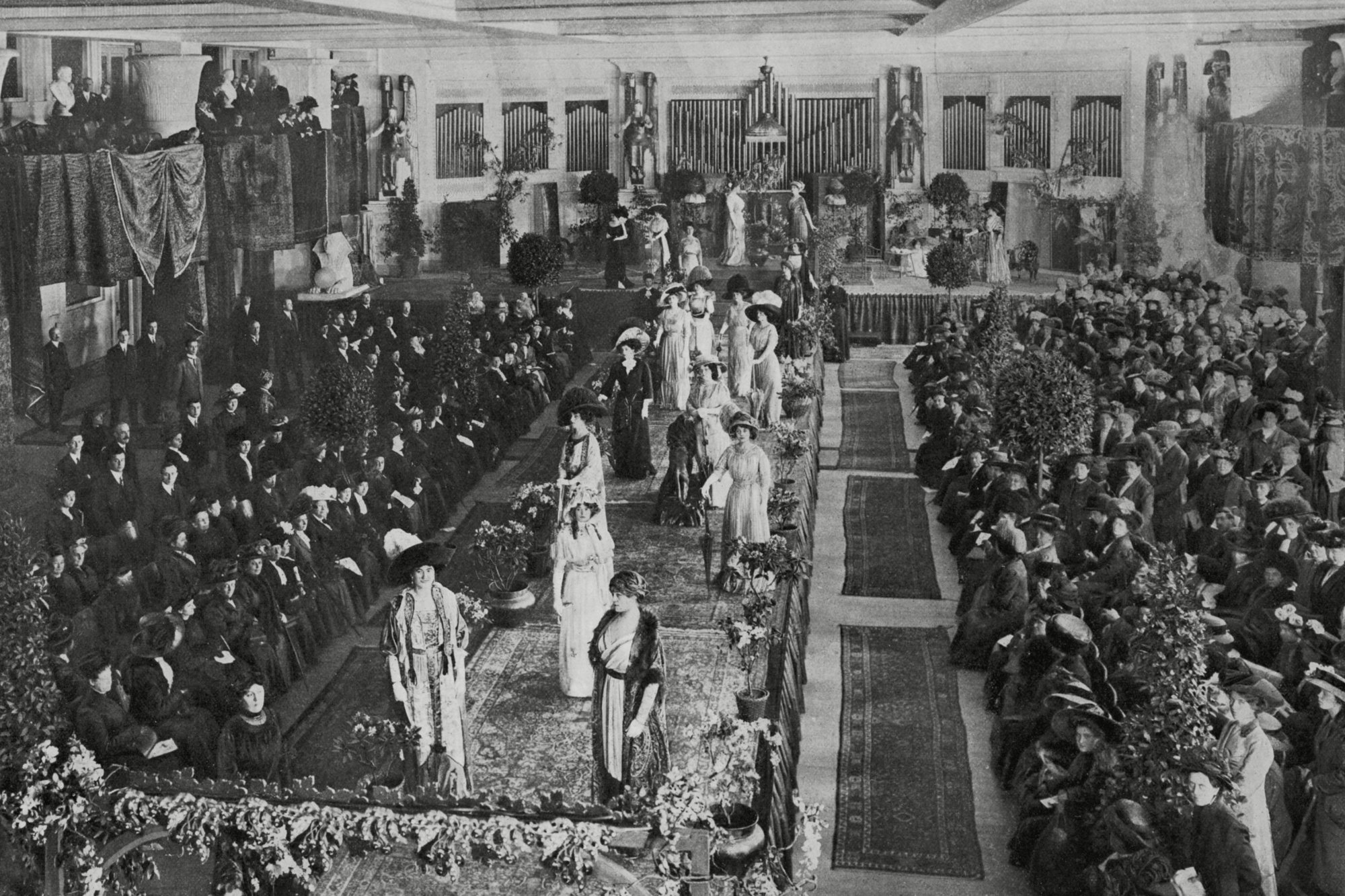 __________
From 1930 to 1950
__________
Up until the 1940s, American designers, editors and buyers used to rely on France, where there were held bi-annual presentations, for inspiration. When World War II made it unable for the industry's elite to travel to Paris, Eleanor Lambert launched in 1943 the first "Press Week," as the New York Fashion Week was originally known, to showcase American designers: this led fashion journalists to cover more domestic designers. Soon after, Ruth Finley launched the first Fashion Calendar, compiling all of the week's events into one comprehensive guide. This brought together all facets of the fashion and beauty industries, including buyers, manufacturers, designers, and editors around a single itinerary.
Couture shows instead have been held in Paris since at least 1945, when the Chambre Syndicale de la Haute Couture (founded with the contribute of Worth) required couture houses to present a collection of at least 35 runs to the press, with both daytime and evening wear. Prior to 1945, Italy's middle class simply tried to copy the latest Paris and London trends. Even Elsa Schiaparelli, the best Italian designer of the pre-war period, became famous after establishing her Haute Couture in Paris.
As the modeling industry expanded from Paris to New York City, it found a place on television: Models would get in front of the camera and show off clothing women could buy.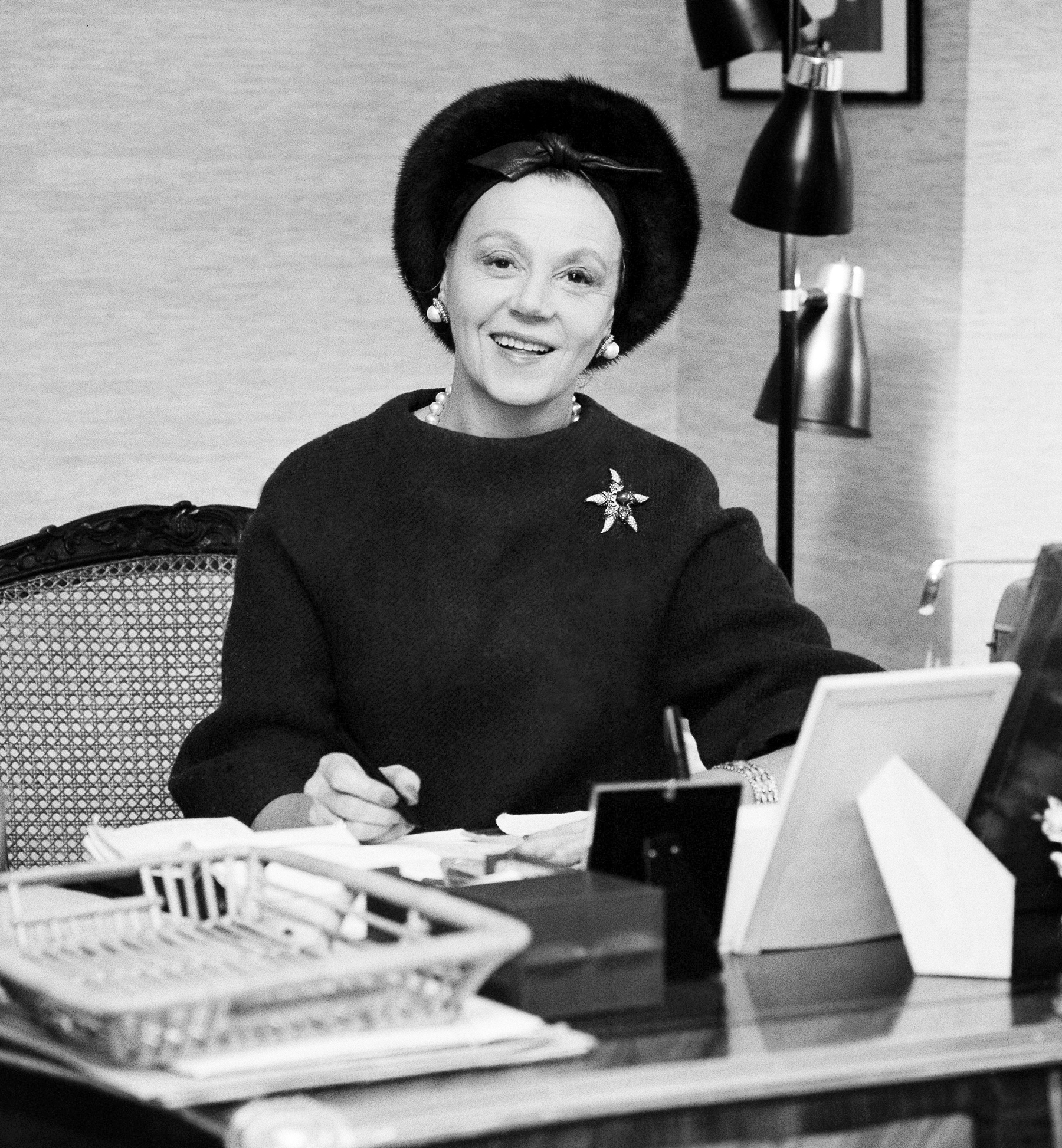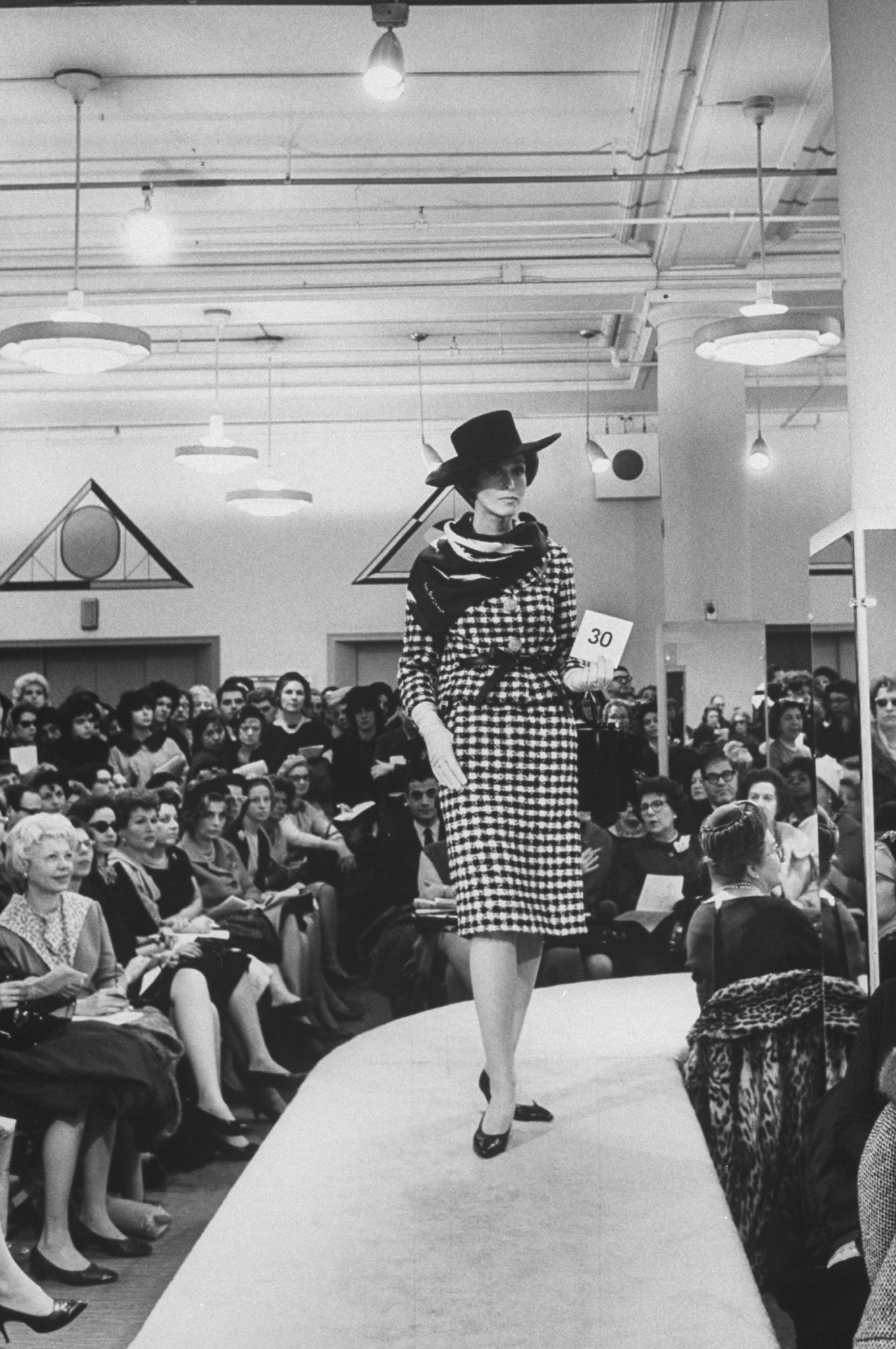 __________
From 1960 to 1980
__________
The Fashion Week's importance started to grow in the United States, as well as the importance of fashion design. Lambert continued to revolutionize the industry when she formed the Council of Fashion Designers of America in 1962, which elevated fashion as a recognized branch of American art and culture and supported the growth of American fashion in the world's economy. As the '60s went on, the shows became the highly-produced shows we are familiar with today. Magazines like Vogue started to replace fashion illustrations with portraits of models showing off the newest styles. By the mid-'60s, fashion shows grew not only in popularity but in size as well. Designers continued showcasing their collections twice a year in September and February, and this event started to be known as New York Fashion Week.
The Paris Fashion Week that we know today was put together by the French Fashion Federation (Fédération Française de la Couture) in 1973, and held originally at Versailles Palace.
Meanwhile, in Italy, the Italian aristocrat Giovanni Battista Giorgini organized a number of shows at Palazzo Pitti in Florence, taking inspiration from Lambert's success. Emilio Pucci and Missoni were among the firsts to gain credibility through this kind of events. The amazing success of this idea caused such a huge traffic problem in the city, unable to deal with the influx of people coming from all around the world, that the show was moved to Milan where, in 1975, the first "Settimana Della Moda" (Fashion Week) took place.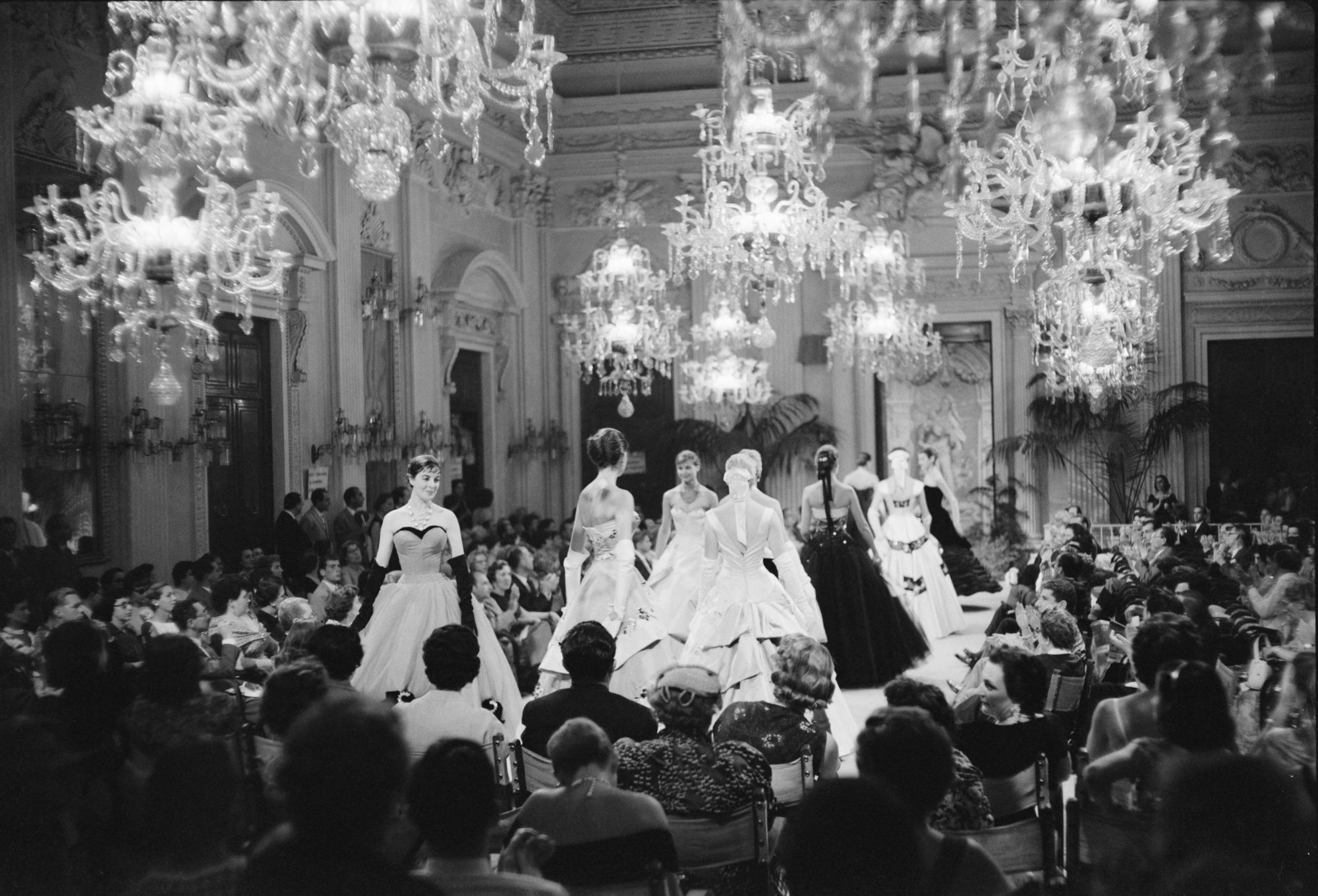 The history of the London Fashion Week is a bit more clear-cut than the rest: from 1984 until today, events have been organized by the British Fashion Council (1983), a nonprofit trade group aiming to promote British design within the UK and abroad. The first London Fashion Week was held in a West London car park, with tents erected outside the Kensington's Commonwealth Institute. The British Fashion Council also introduced a Designer of the Year Award in 1984 and the first winner was Katharine Hamnett.
The models became just as important as the actual garments by the 1980s and the term "supermodel" started making the rounds as a way of referring to models who became household names, like Naomi Campbell, Carla Bruni and Linda Evangelista for Versace.
__________
From 1990 to Nowadays 
__________
Until 1994, shows in New York were held in different locations, such as hotels, galleries or lofts. From 1994 to 2009, the event was held in a tent at Bryant Park, introducing exclusive invites, A-list celebrity sightings, and big sponsors like Mercedes-Benz. Lincoln Center was instead the Fashion Week venue from 2010 to 2015, after which it was moved to Clarkson Square, in SoHo.
As per Italy, most events are organized under the auspices of the National Chamber for Italian Fashion (Camera Nazionale della Moda Italiana), founded in 1958. But some of the largest design houses, such as Dolce & Gabbana and Gucci, hold their show outside of Camera Moda.
In 1993, Naomi Campbell walked on the runway of the LFW in topless, bringing attention back to London, that was not able, until that moment, to gain the same success of the others fashion cities. In 2009, Somerset House became the central home of the London Fashion Week and the British Fashion Council succeeded in luring back major brands such as Burberry. Speaking about Burberry, its Fall 2010 collection was the first ever "global" fashion show, that was live-streamed online through seven different websites and projected in 3D in theaters in five cities. It gave the brand the ability to reach over 100 million users, a record for any luxury brand.