Netflix.com, Chili.com, InfinityTv, NowTv, Amazon Prime Video and let's add a few sites not exactly respectful of authorized personnel. There are so many streaming offers that it's quite difficult to find an interesting, hilarious or fascinating movie every night, even if the quality is mostly very high. We tend to grow fond of a specific portal, thanks to its mysterious percentage of compatibility – only nerds have the power to decode it – so we always end up running back to the same "film pusher."
During my personal and solitary investigation, I prepared myself to read reams of pages where titles, pictures, and trailers bundle up. While I'm lost, my only compass is a sentence by Goethe, "Life is too short to drink cheap wine," but life is too short to see bad films, too! So I hang in there and, in the end, I find it: it has a horrible title (in the Italian version), but there's something that instinctively attracts me. I'm caught by "Ten items or less" by Brad Silberling.
Hate is really a bad verb, overused nowadays, but I kindly ask your permission to use it once: I hate the Italian translators of foreign films titles. They always take the wrong way, with no respect for the people involved in the movie, in favor of inane sentimentalism which ought to attract the lousy Italian audience. The original title refers to a supermarket, the shining places where we spend a big part of our everyday lives. If I translate the title from Italian to English, it sounds like "Ten things about us." No comment, please.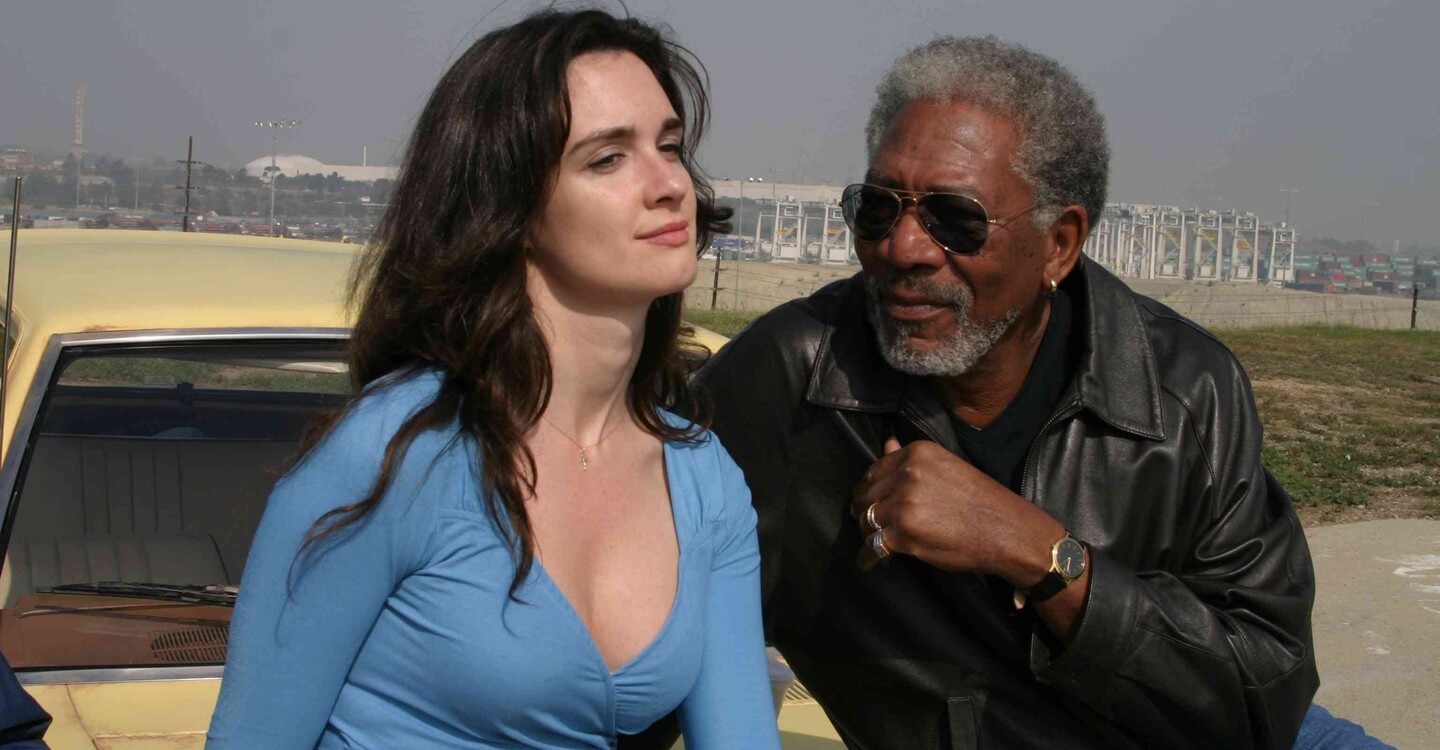 This is a concise indie movie, rather cheap in the making, carried by the large shoulders of Morgan Freeman (as executive producer, too) with Paz Vega next to a convincing cast. It was presented in Italy in 2008 at the Torino Film Festival, and it earned well at the box office and, obviously, a TV series arose from its plot. Try to plunge into its seventy-five minutes (it's shorter and much more exciting than a football match), the film will bring you into a simple sequence of events without letting you time to breathe.
A Hollywood superstar, no longer seen as a celebrity for the last four years, choose to climb back to the top with an indie (and penniless!) production taking place in the suburbs of LA. Morgan Freeman is the lead in the role of a senior supermarket manager and, as an honest professional, wants to dive in the real life of his character, living it all around. It's a sunny and quiet morning in LA. The runner brings him to a small supermarket not far from where the set will be, Mr. Freeman walks in and starts paying attention to every detail as if he's going steal with his eyes. The register number two, "ten items or less," is run by a woman with a phenomenal calculation ability and the good vigor to keep away thieves and blowhard of the suburbs. Freeman's always serene attitude, his good spirit, his curiosity – wider than a child's, permits him to enters the life of the supermarket manager, spending the whole day with the cashier. I'll tell you something more: he prepares her for a role, a job interview that she's pushing back from a long time.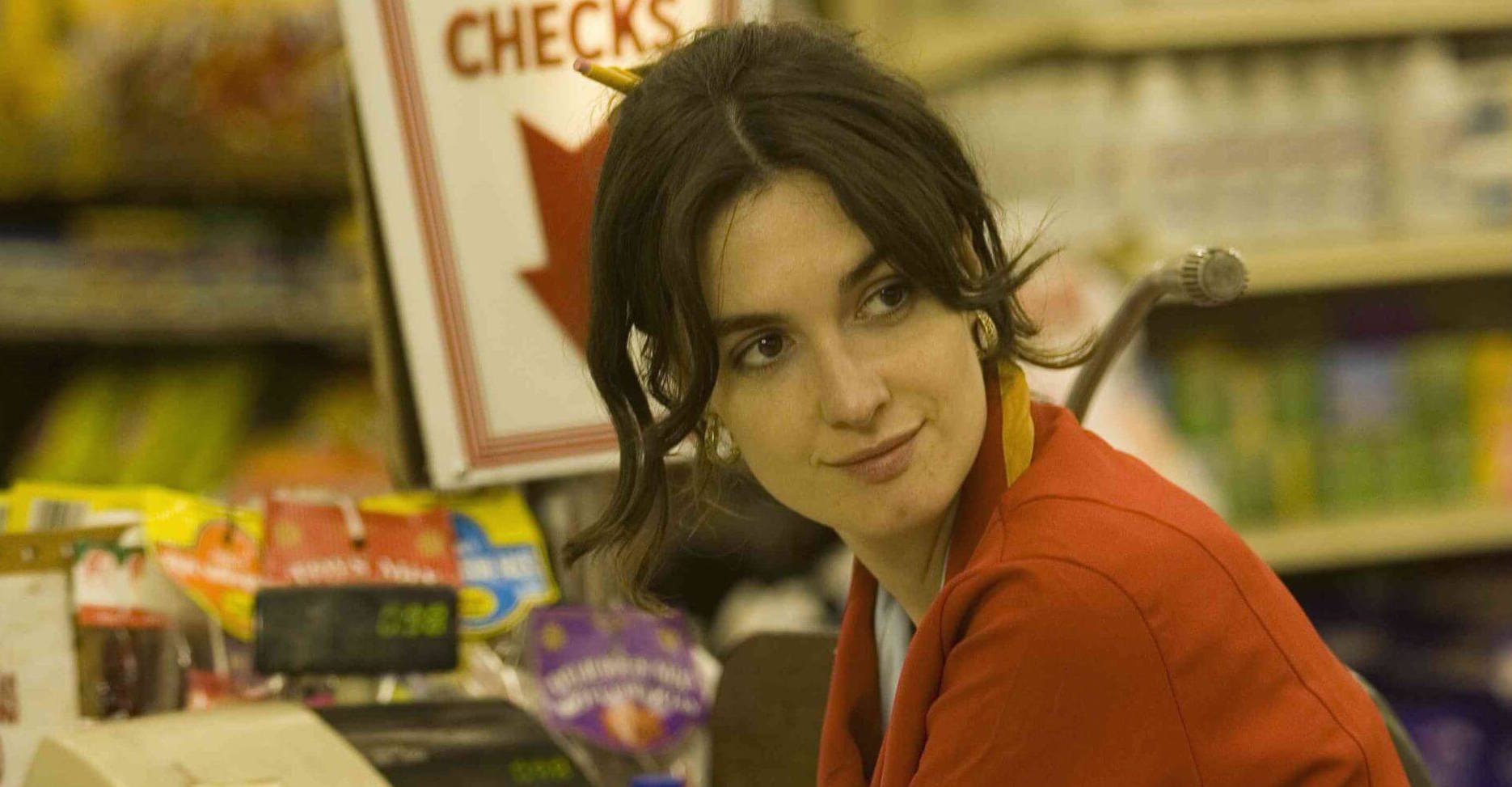 Believe in yourself is probably the main topic of the movie. The actor will help the cashier keeping her back straight in front of every problem; he will teach her how to be brave and display her intelligence, together with her spontaneous charm. He will demonstrate to her that every life aspect is intimately connected, so the only thing to do is start from a string to unravel the knot. Freeman's character has something of a Tibetan monk with his ability to find the good in people in every situation, simply by smiling and being kind, he will flank Paz Vega during a day that seems to become step by step a muddle of confusion, and delusion.
A strength of the movie is the screenplay and, even if some Anglo-Saxon and American critics have found it hurriedly preachy, I consider it straightforward, direct and able to raise the level of the debate between the two protagonists. They're diametrically opposed but spiritually bewitched and more and more involved in the intimate thoughts they're sharing. The peak of the film is a game between them, "Tell me ten basic things for your life," that becomes a challenge between two friends: there's no sentimentalism, no pietism, just a sincere meeting between two strangers.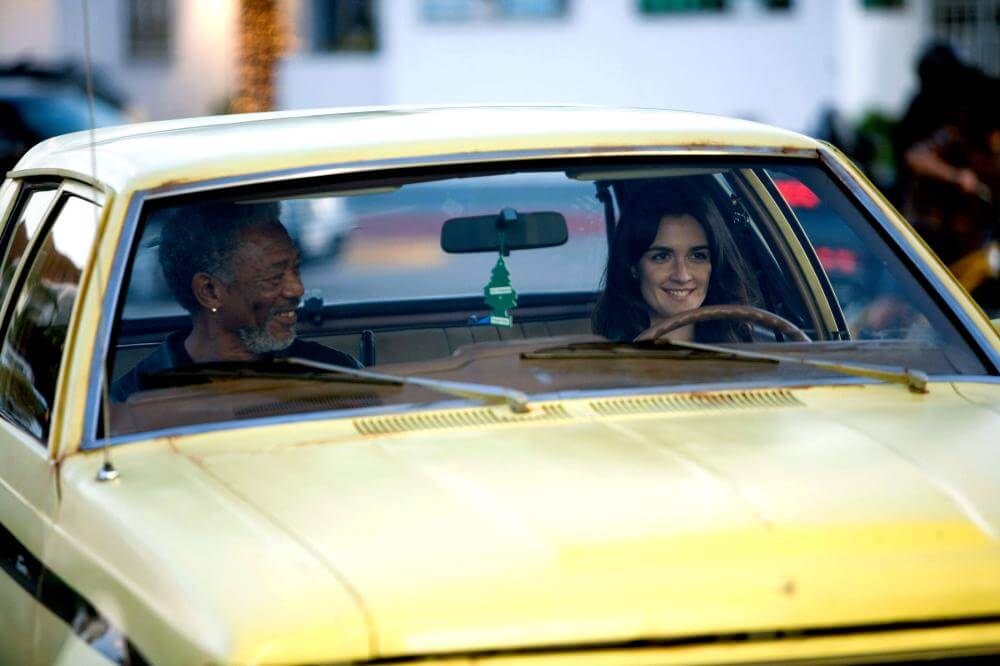 The picture twists and turns through private and absurd situations of the cashier's life, where secondary characters follow one another and make the movie very similar to a training novel. Morgan Freeman's character is irresistible, elegant, delicate, able to transform every problem into a haiku. With regard to this, please take your time to look accurately at the car washing scene; it has the grace of an old Hollywood movie.
The film unrolls through a day, from early morning till evening, and this has the power to engage the audience as much as the speeches of the two protagonists. I found it a little gem, written and directed by Brad Silberling as his fifth film. Didn't I convince you? I'll give you some further motivations: Freeman's stride and gestures, the secondary roles' numerous cameos, the theatrical screenplay, the absence of romanticism and… Paz Vega's car!