From an enfant prodige who's not so "enfant" anymore, a deeply touching and disturbingly plausible story of the realization of a childhood dream that has to reckon with the dark side of the Hollywood system. Xavier Dolan is back, stronger than ever, with an English-language debut and the support of a stellar cast.
Title
"The Death and Life of John F. Donovan."
Behind and In Front of the Camera
Indisputable jack of all trades, Québécois 30-year-old Xavier Dolan directs, writes, produces, edits and does the costumes in his seventh long feature film, as he's always done in all his previous movies. This time, however, it's his first experiment in English, a language in which he's perfectly fluent but not as comfortable as he's in French. It's been a challenge for him, almost as much as handling the emotion of working with multi-award winning Hollywood stars the likes of Kit Harington (John F. Donovan), Natalie Portman (Sam Turner), Susan Sarandon (Grace Donovan), Kathy Bates (manager Barbara Haggermaker) and Xavier's hero (who's face with professor Dumbledore's beard is tattooed on his left forearm) Michael Gambon (the man in the restaurant). Not to mention the challenge of directing a child actor, which is tough work, no matter how talented he is, as is the case with Jacob Tremblay (young Rupert Turner), who plays the lead alongside Harington.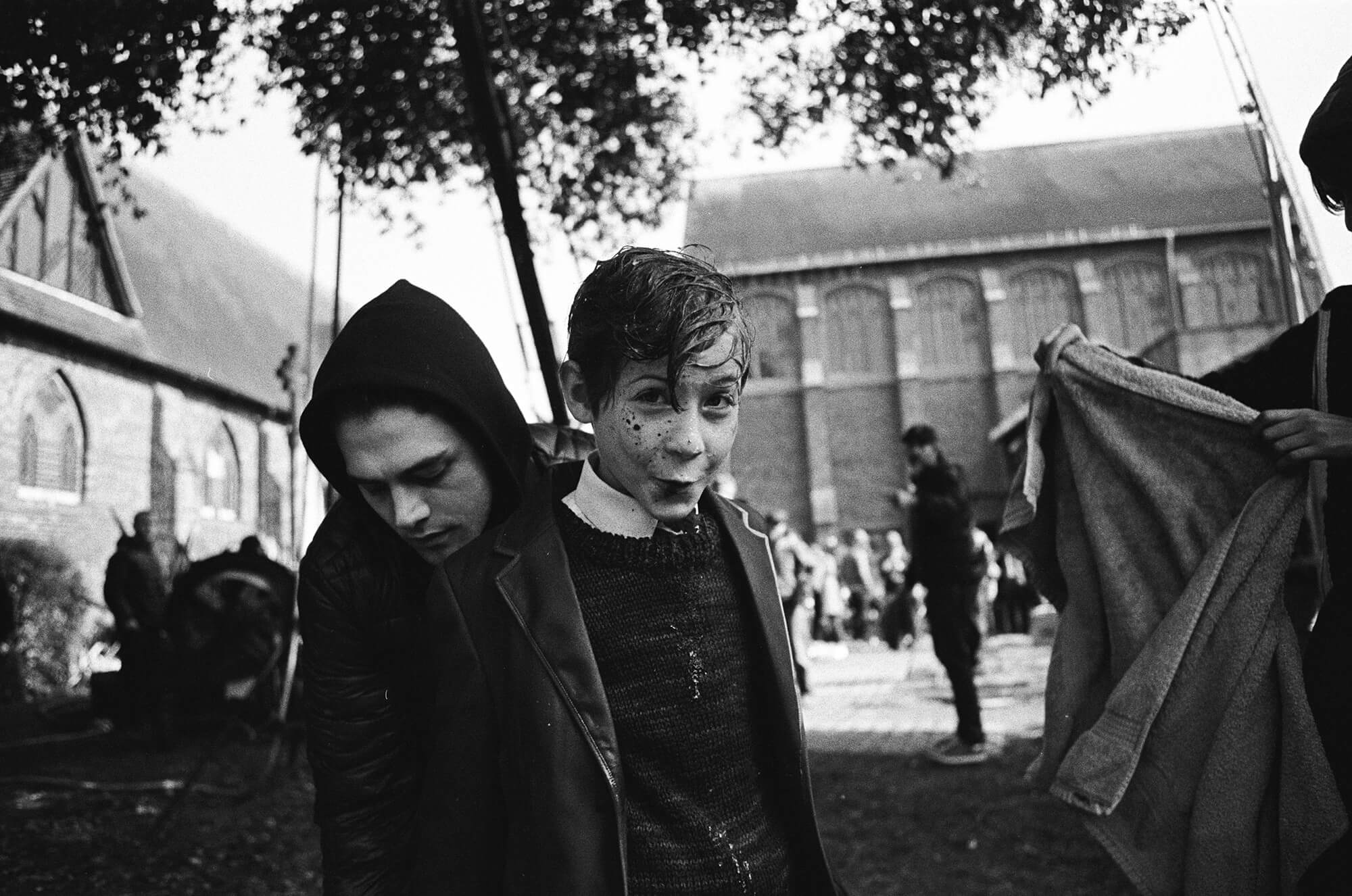 The seventh long feature film
Who's Got the Typewriter
The brilliant screenplay is the result of a five-year collaborative work between Dolan himself and his longtime friend Jacob Tierney ("Letterkenny," "Twist," "The Trotsky"), an award-winning director, actor and screenwriter from Montreal. The two of them started regular meetings at Xavier's house back in 2013, while Dolan was filming his fourth movie "Tom at the Farm." Xavier took inspiration for the story from the book "Letters to a Young Poet" by Rainer Maria Rilke and colored what he took from it with personal memories and experiences, such as the letter he wrote to his idol Leonardo DiCaprio when he was 8 and his own notion of the showbiz. Tierney helped him with English, made sure that the dialogues and stage directions he wrote were linguistically correct, and wrote some parts of the script himself. A really great team effort, indeed!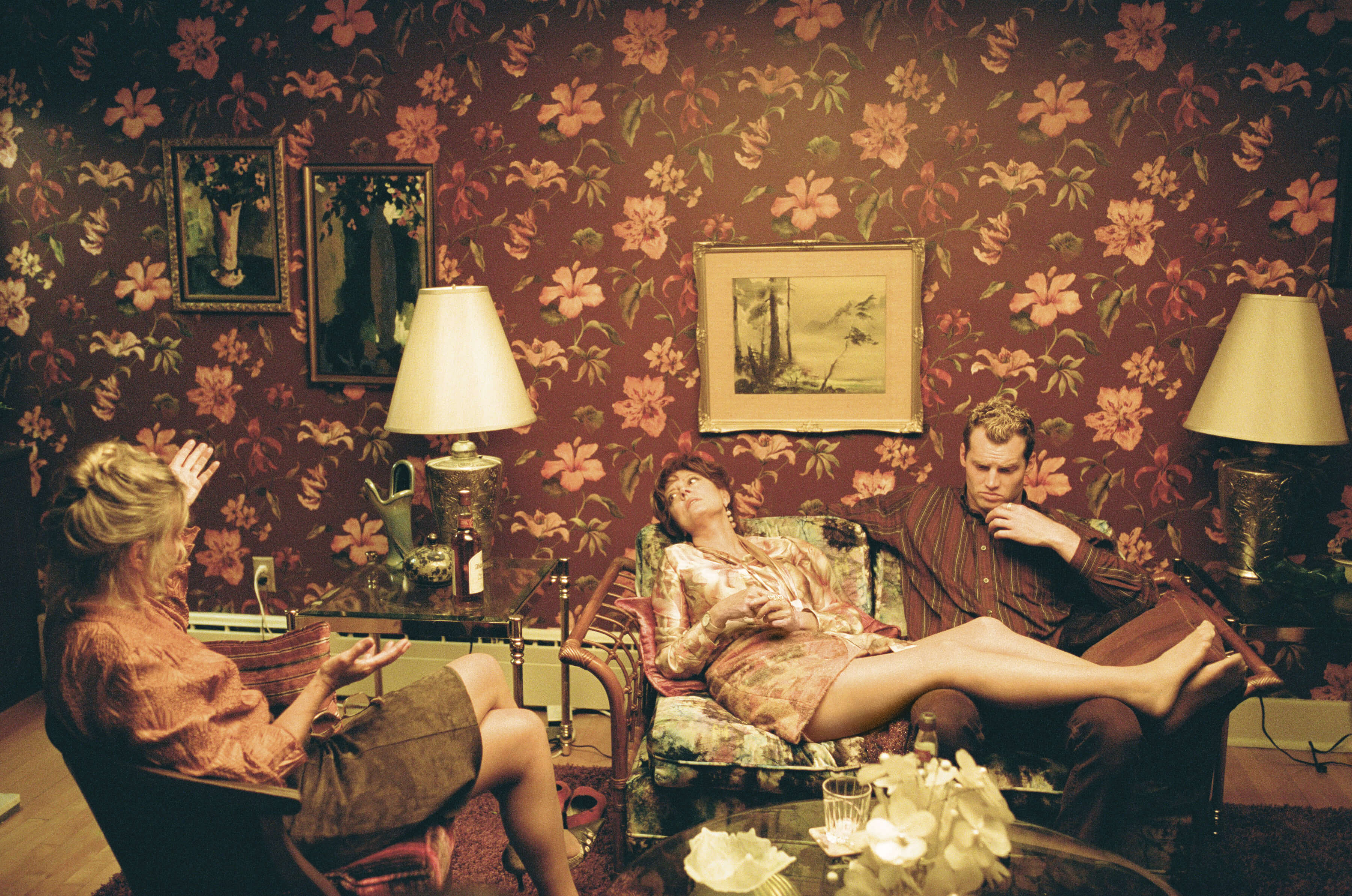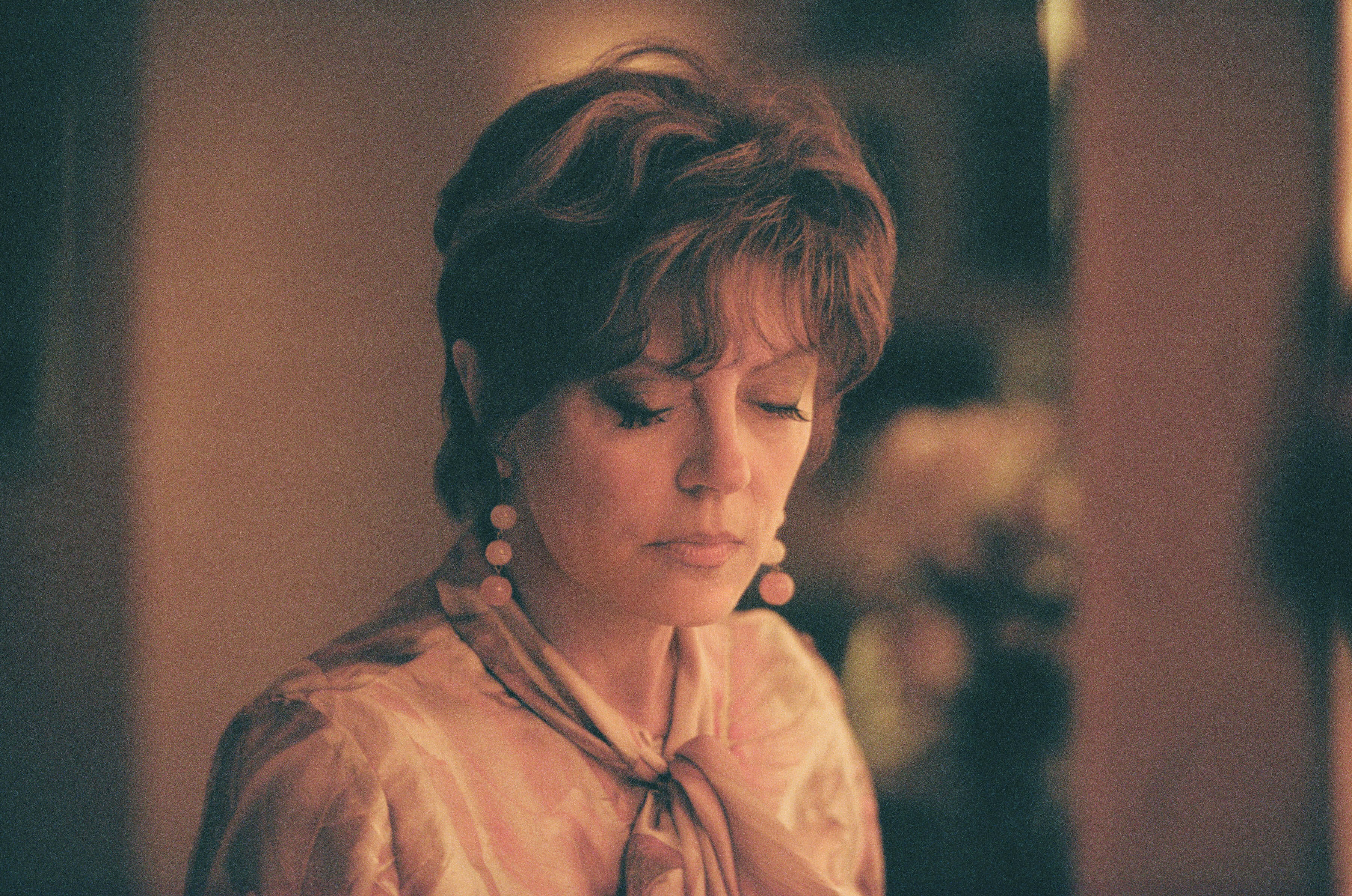 What to Know (ABSOLUTELY NO SPOILER)
It's 2016 and 21-year-old actor Rupert Turner (Ben Schnetzer) is being interviewed by Audrey (Thandie Newton), a skeptic journalist who's been asked to write an article about Turner's new release, a collection of letters to and from Hollywood superstar John F. Donovan, who OD'd ten years before. Between anecdotes and cutting bickering, we go back in time, back to when everything began, back to the beginning of the end.
Now, it's 2006 and 9-year-old child actor Rupert Turner (Jacob Tremblay) has a dream: too meet and act in a movie with his idol John F. Donovan, an international superstar, known for a famous TV show he's acted in for years, who's got fame, money, a beautiful wife. A happy man, apparently.
What would have happened if John hadn't written back to the letter Rupert and his mother (Natalie Portman) had sent him? Would his life have gone differently if his correspondence with the child had remained a secret? Would he ever have faced the truth about himself, his family issues, his sexual identity, if he had never opened up to Rupert about them?
What You'll Need
No specific skills or knowledge are required before you sit up in the movie theatre, but an open year to the narrative meaning of the background music, which ranges from Adele's pop-soul to blink-182 punk rock. And, maybe, a box of tissues for a couple of pretty heart-wrenching scenes.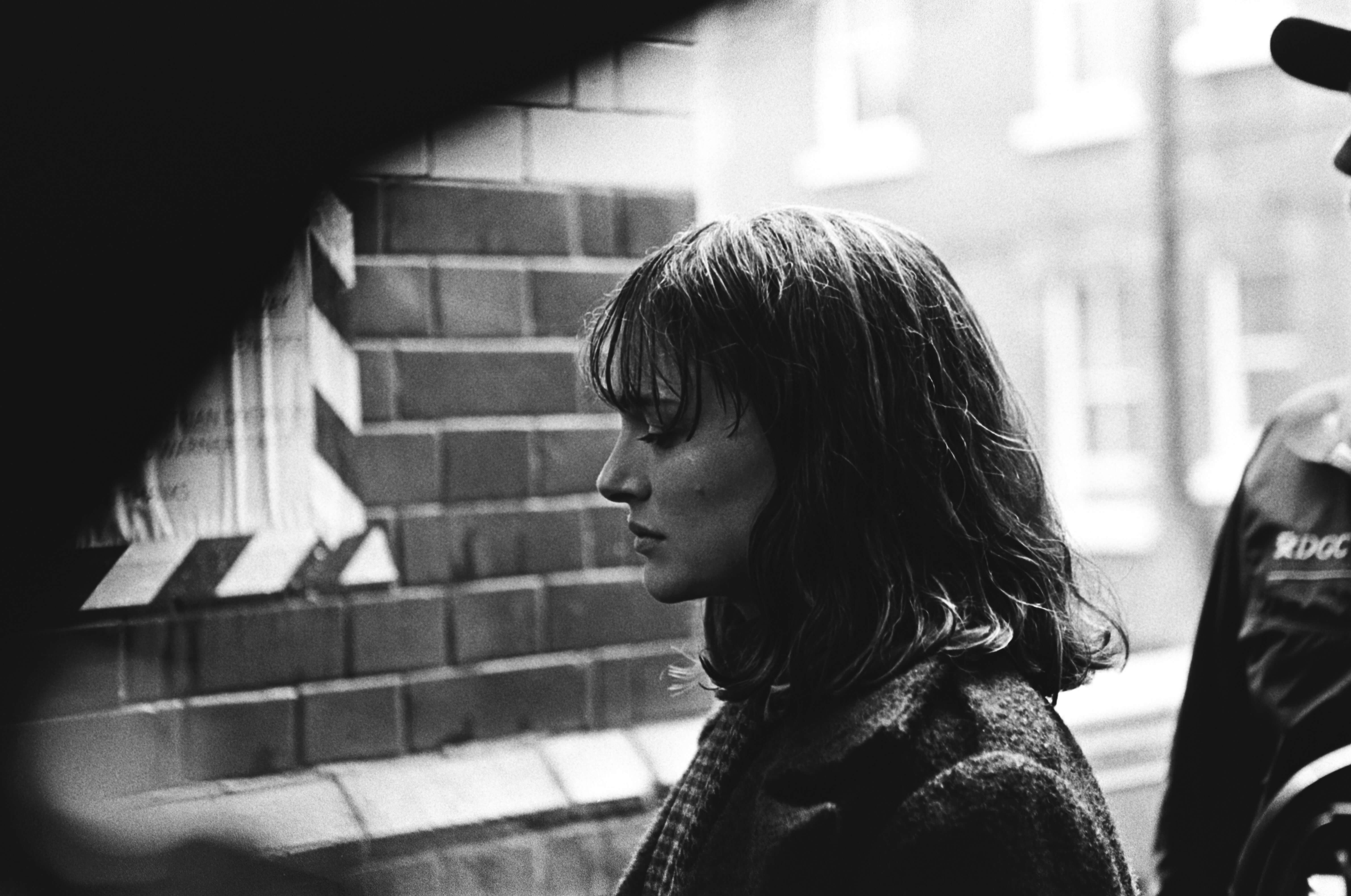 What They Say
Jacob Tierney (co-writer): "Xavier makes you feel things that, otherwise, you could only imagine feeling. One of the gifts of this movie is that it makes you feel things, other than just think. His movies are like opera. They're melodramas, dramas with music, that is dramas full of feelings, and this is something I love."
Xavier Dolan (director, screenwriter, editor): "I hope this movie touches people, which doesn't mean that's my only wish, I want much more for the audience. But, seriously, even if they just had fun and got emotional, I'd already be satisfied. I hope people enjoy it, but I also hope they understand its message and think about it when they go home. I hope people take home with them a little piece of this story."
Kit Harington (John F. Donovan): "I got thrilled when I heard that Dolan wanted to work with me. I was pleased because I love his movies, and also I found the script extremely original. It didn't fit any specific genre. It was bizarre, touching, comic and tragic at the same time. I only wish I'd had at least one scene with Natalie [Portman], I had a crush on her when I was a kid."
Thandie Newton (Audrey Newhouse): "Everything revolves around words and feelings, not explosions or special effects, but the power of words in a conversation, which is fully and magnificently exploited by Xavier. The dialogues commit the audience not only to hear them, but also to LISTEN to them."
"I hope this movie touches people, which doesn't mean that's my only wish, I want much more for the audience."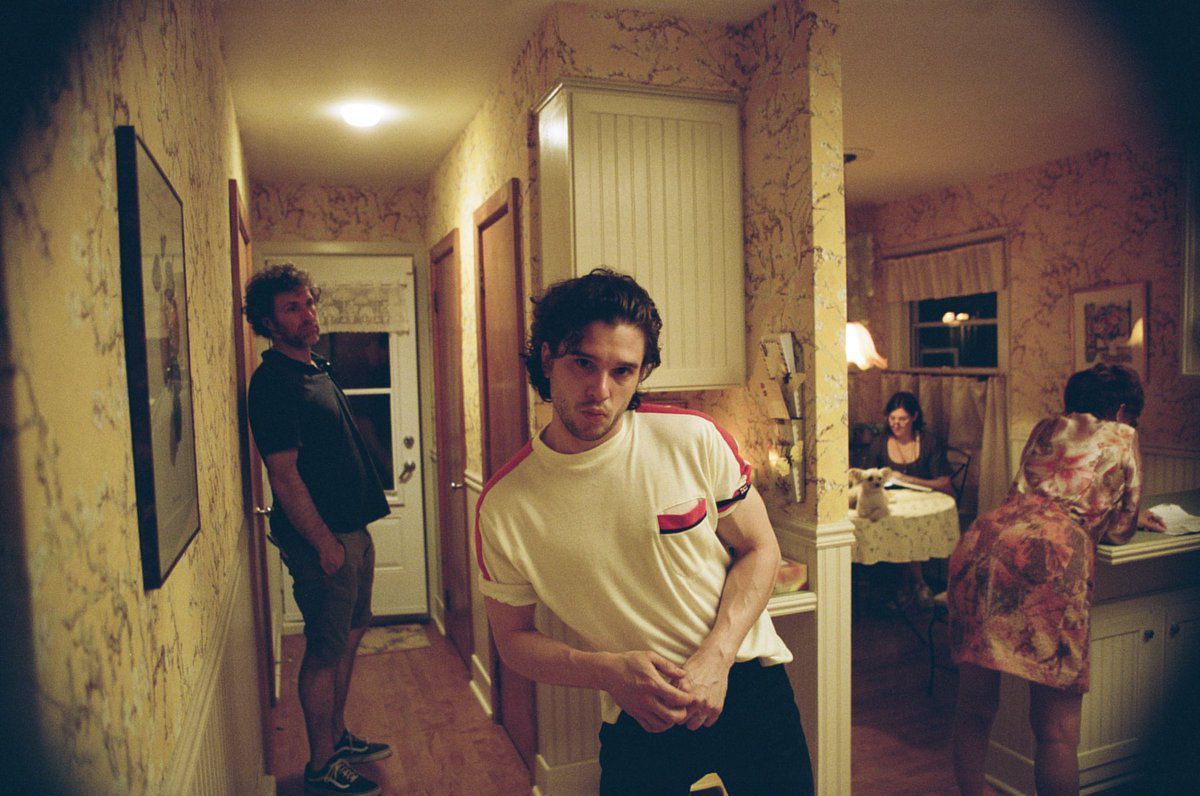 One Last Thing…
Forget the sad tale of woe regarding the movie's long and troubled post-production, just know that Xavier Dolan is a hopeless perfectionist. He's such an active director that, for this film, he also took care of the framings, of the color of the lights and of the building and decoration of the sets, from the wallpaper's patterns to the tiniest props.
The result is a definitely remarkable comeback for the Canadian director, this time on the big screen with an unprecedented mixture of all the themes that made him famous in this last decade: the mother-son relationship, homosexuality, childhood, blended in a brand-new captivating framework.