Are you looking for inspo for a mysterious and dark but at the same time highly feminine and obscurely ethereal makeup look? In this case, the Dark Mermaid Aesthetic is your perfect fit. Viral on TikTok after the comeback of a more fascinating and eye-catching aesthetic, in sharp contrast with the now very popular Clean Girl, Soft-girl, and Fairycore Aesthetic – alongside a whole series of aesthetics that embrace the "dark side" (Dark Academia, Goth Chic). The Dark Mermaid Aesthetic is the perfect mix between glamour and goth.
Just like a charming and seductive mermaid that emerges from the depths of the abyss.
Say goodbye to excessively artifact makeup and haircare: the word of the day is "imperfectly perfect", in a mixture of wet and messy hairstyles, glossy skin, sensual and penetrating eyes, and smudged and shiny lipsticks. 
How to create the perfect Dark Mermaid look? Please, read on.
Dark Mermaid Makeup – Skin
The skin should be natural and bright. Ban the too-opaque or matte foundation and rather go for a silky finish and glowy skin. Or better, you could opt for hybrid products that aren't really foundations, like Chanel's Les Beiges Eau De Teint, Ilia's Super Serum Skin Tint SPF, or Rose Inc's Skin Enhance Luminous Tinted Serum.
To sculpt, illuminate and rebalance the volumes of the face, no contouring or bronzer is needed: just use a pink blush – preferably creamy or gel textures to give that wet effect – or at least the shades of purple and lilac. Our favorites to achieve this effect? Glassy by Espressoh, which reacts with the skin's Ph and remains "wet", Gitti's Everyblush, and Fenty's Cheeks Out Freestyle Cream Blush.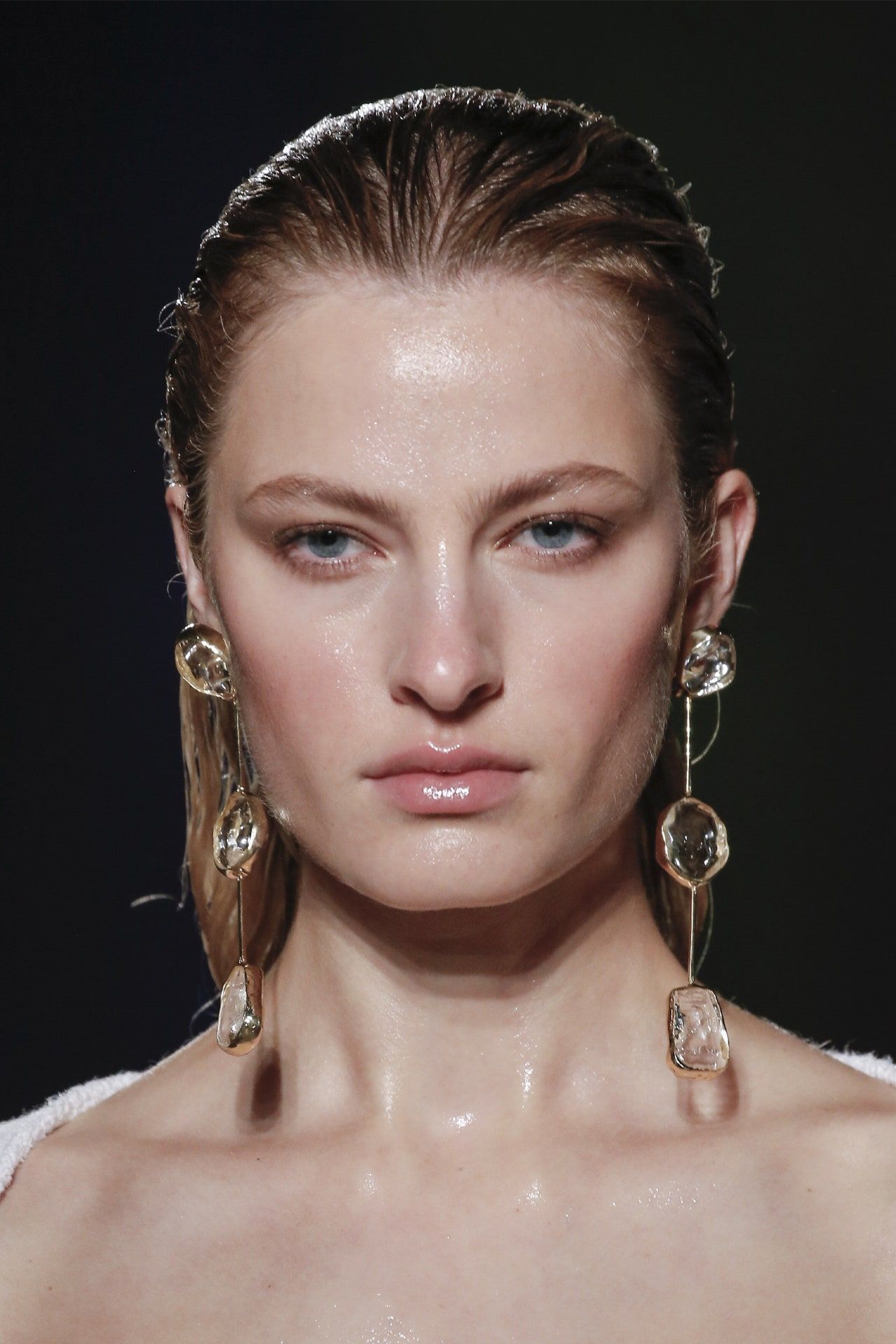 Dark Mermaid Makeup – Eyes
The must-have, for this type of aesthetic, is siren eyes: the so-called mermaid eyes characterized by an elongated shape designed with classic eyeliner, or with easy-to-blend eye pencils or simple eye shadows. How to recreate them? Exaggerate an ordinary cat-eye, amplifying the stretch towards the outer corners and applying mascara only on the outer corner of the eye. Finally, for a real marine creature twist, layer a shimmer eye shadow with a pearlescent finish in shades of white, blue, green, silver, or purple. I mean, all those cool colors that remind you of the sea.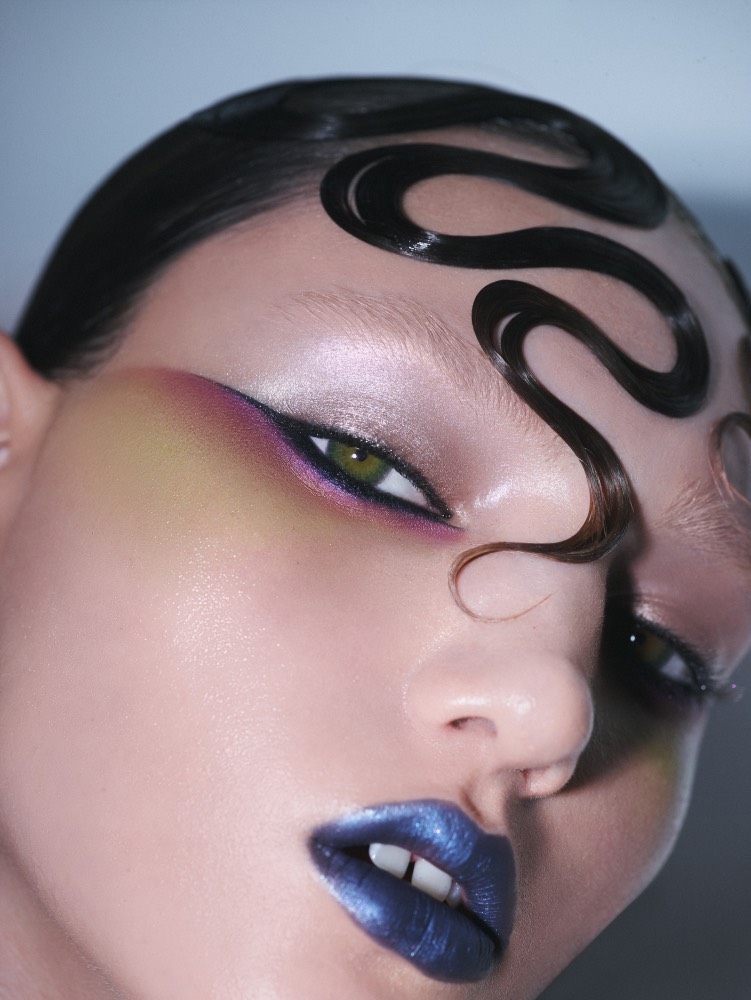 Dark Mermaid Makeup – Lips

 
According to perfect marine makeup, even the lips require their Aquatic-inspired details: and, what's better than a sheer gloss to metaphorically bring us in the waves? Choose oils, balms, lip glosses, and, in general, everything that has a glossy and wet texture and use it alone or as a top coat over lipstick in nude tones. Alternatively, sprinkle the lips with a bright red, strictly imprecise and kind of smudged, just like the rock stars from the 90s would wear it, or as if you had just come out of the water.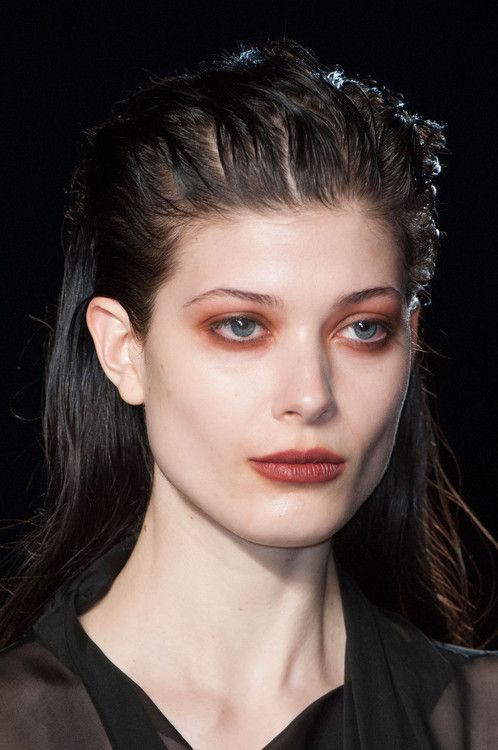 Dark Mermaid Makeup – Hair
Finally, as for the hair, the wetter the better. Add a few pearls, gems, or crystals, define some locks of hair, and stick them to the face, neck, and body and you're done.