The holidays are coming and the buzzword for this year is "shine more than ever" (even if we're at home!). Makeup becomes the new "jewel accessory," filled with glitter, sparkles, and very bright shimmer finishes, especially on the lips – because what's better than a gloss, if you want to give a sparkling touch to your look?
Here's a recap of all the best glosses to wear and love again and again!
Nars Oil Infused Lip Tint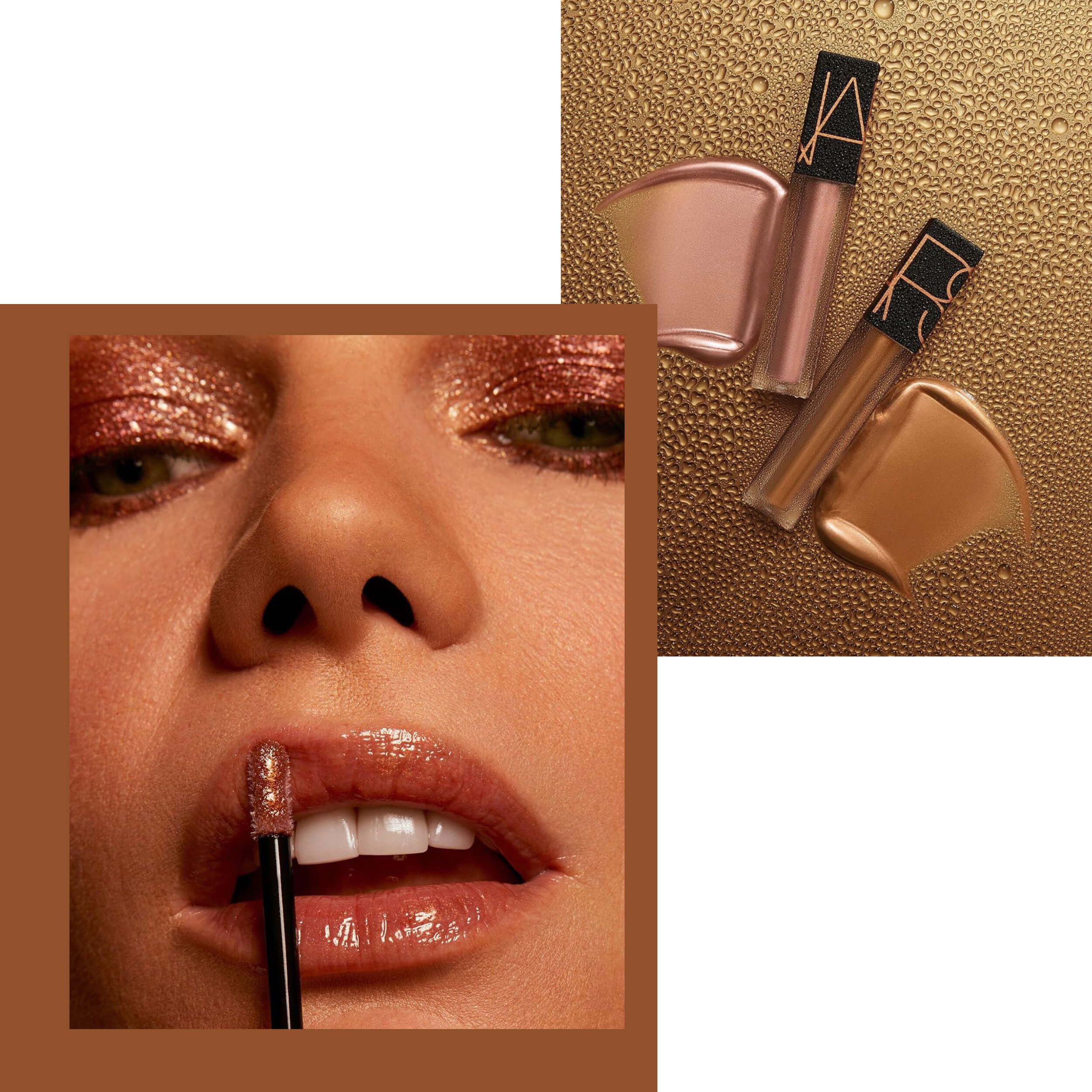 NARS has created the perfect summer gloss: enriched with Monoï Hydrating Complex which gives softness + oxidizing agents with protective action and which act as a moisturizing booster, it delicately colors the lips for a sparkling but refined effect.
The Oil Infused Lip Tint exists in the shades Laguna, a luminous bronze with golden pearls, reminiscent of sunsets over the sea, and Reef, a brilliant and veiled mauve with a warm undertone, for lips that are literally kissed by the sun! Yes, even though it's Christmas.
Fenty Beauty Gloss Bomb Universal Lip Luminizer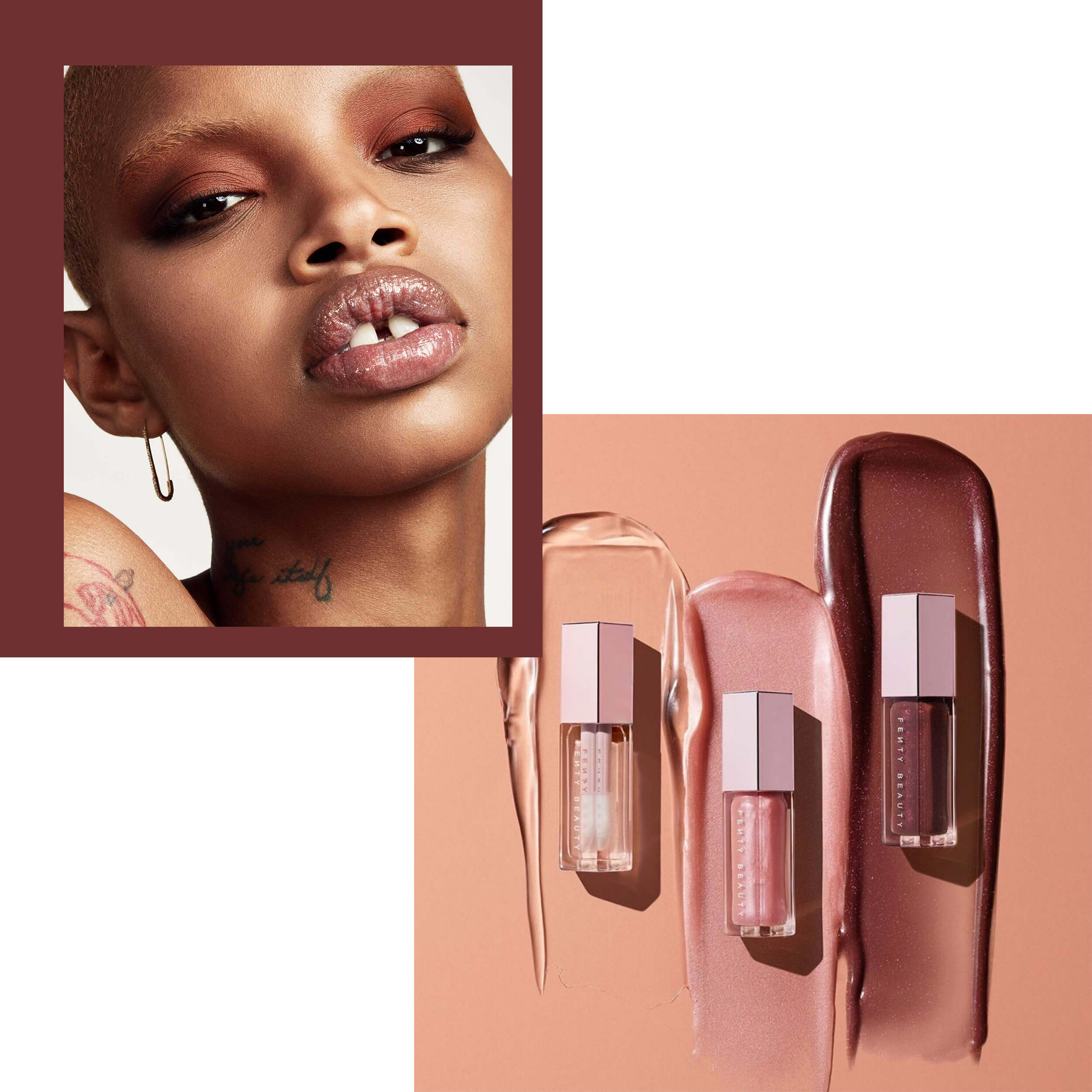 Who hasn't wished at least once to own not one, but all of Fenty's Gloss Bombs? We've been hearing about them for months, we have seen them worn by everyone, and they have depopulated in our feed to become one of the most famous it-glosses of all time (and how to blame them): Rihanna has created the perfect product! A combination of hypnotic brilliance and soft texture that, thanks to shea butter, nourishes and instantly makes the lips look fuller, already from the first stroke.
In addition to Glass slipper, the shimmer colors are the classic Diamond Milk, a pearl color that reminds us of the Diamond Bomb All-Over Diamond Veil in the shade How Many Carats?!, Sweet Mouth (a light pink), Fussy Dusty Pink Fenty Glow ( a pinkish nude), Hot Chocolate (brown) and Cheeky, a warm orange-red. Use them alone or as a top coat over the lipstick to give a final touch to the look.
NABLA Shine Theory Lip Gloss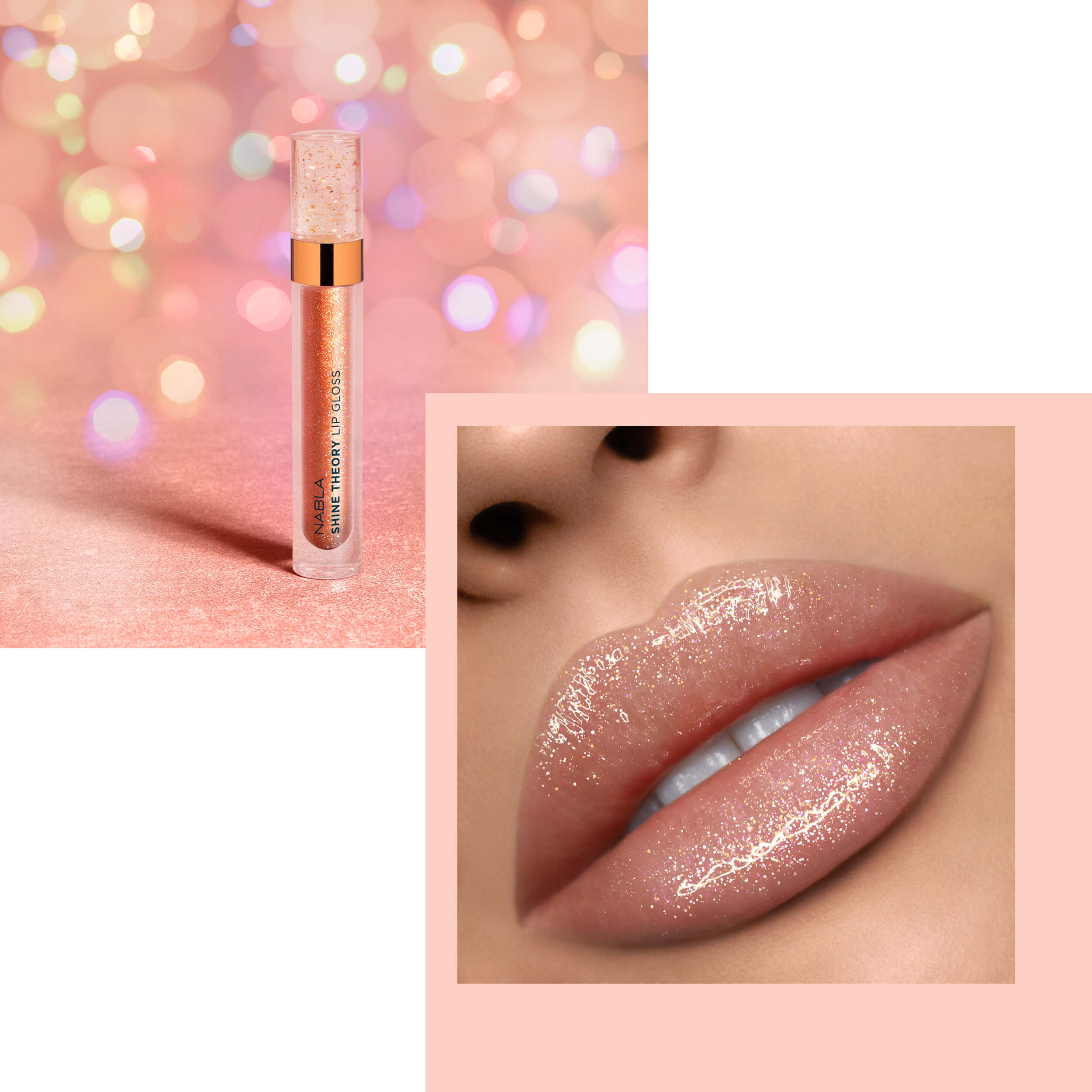 In the Stardust Radio colors, an intense peach red with gold-copper micro sparkles, Champagne Supernova, transparent with bronze, gold, platinum, and peach micro sparkles, Reinassance, transparent with pink champagne sparkles, Toxic Love, a mauve, coral and pink trichrome with micro sparkles gold, platinum and magenta, and RSVP, chocolate with gold and lavender micro sparkles, Nabla's Shine Theory Lip Gloss is what is called "theory that finally becomes reality". With their wet finish for a 3D and three-dimensional wet effect and their subtle, ultra-mirror formula, Nabla glosses are also moisturizing, non-sticky, and totally Cruelty-Free & Vegan.
Patrick Ta Major Glow Lip Shine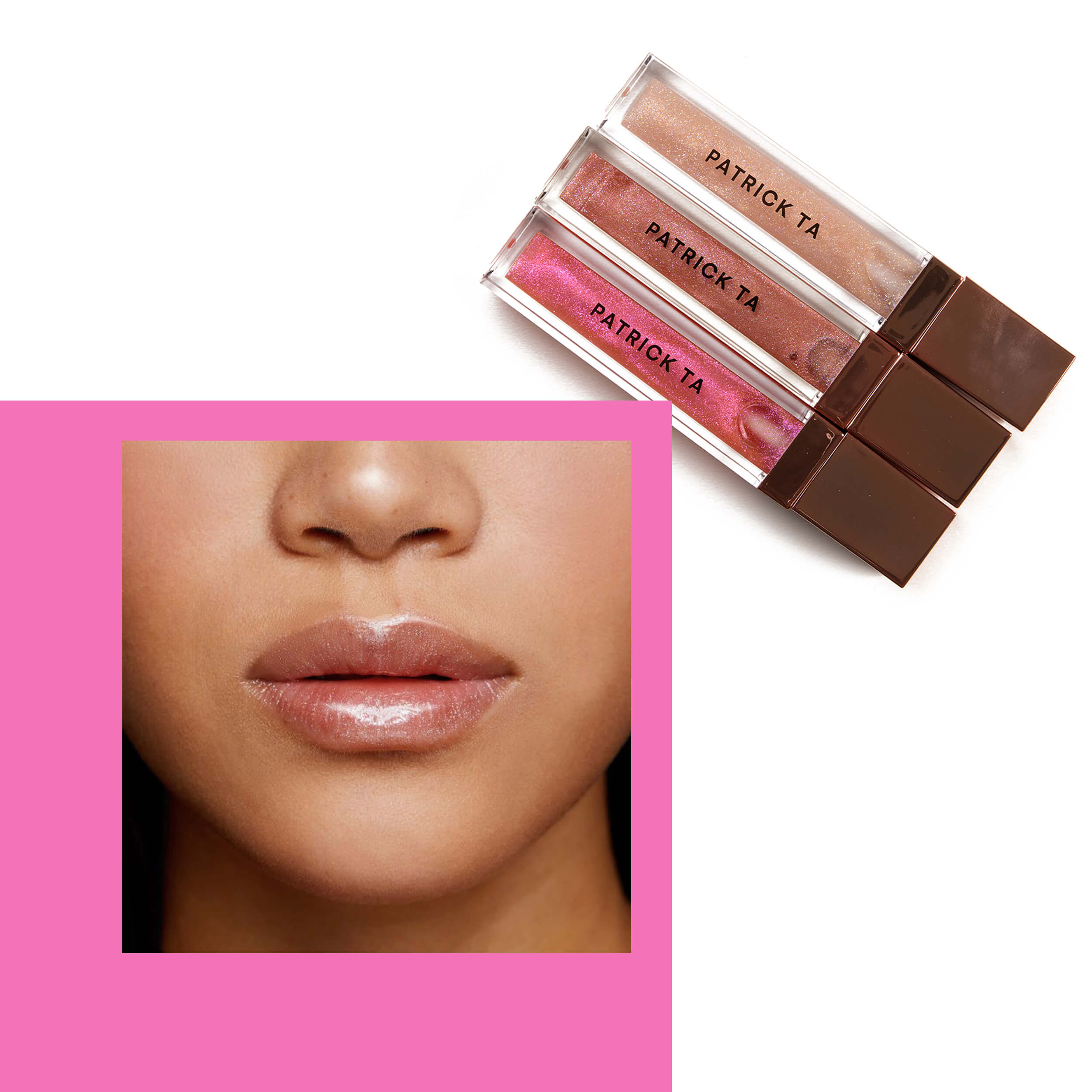 The King of Monochrome strikes again: if you are looking for glosses, Major Glow Lip Shine glosses are a true concentrate of pure light for your lips.
Available in three universal shades respectively pink, She's An Influencer, peach, Is She Younger Than Me, and champagne, She's Expensive, these pearly, translucent and iridescent gel glosses create the illusion of more voluminous lips thanks to the mix of oils that make the slippery and comfortable formula at the right point + emollients that ensure uniform shine and coverage, making them suitable for those looking for an extra and hypnotic shine, according to Beauty Editor.
Huda Beauty Lip Strobegloss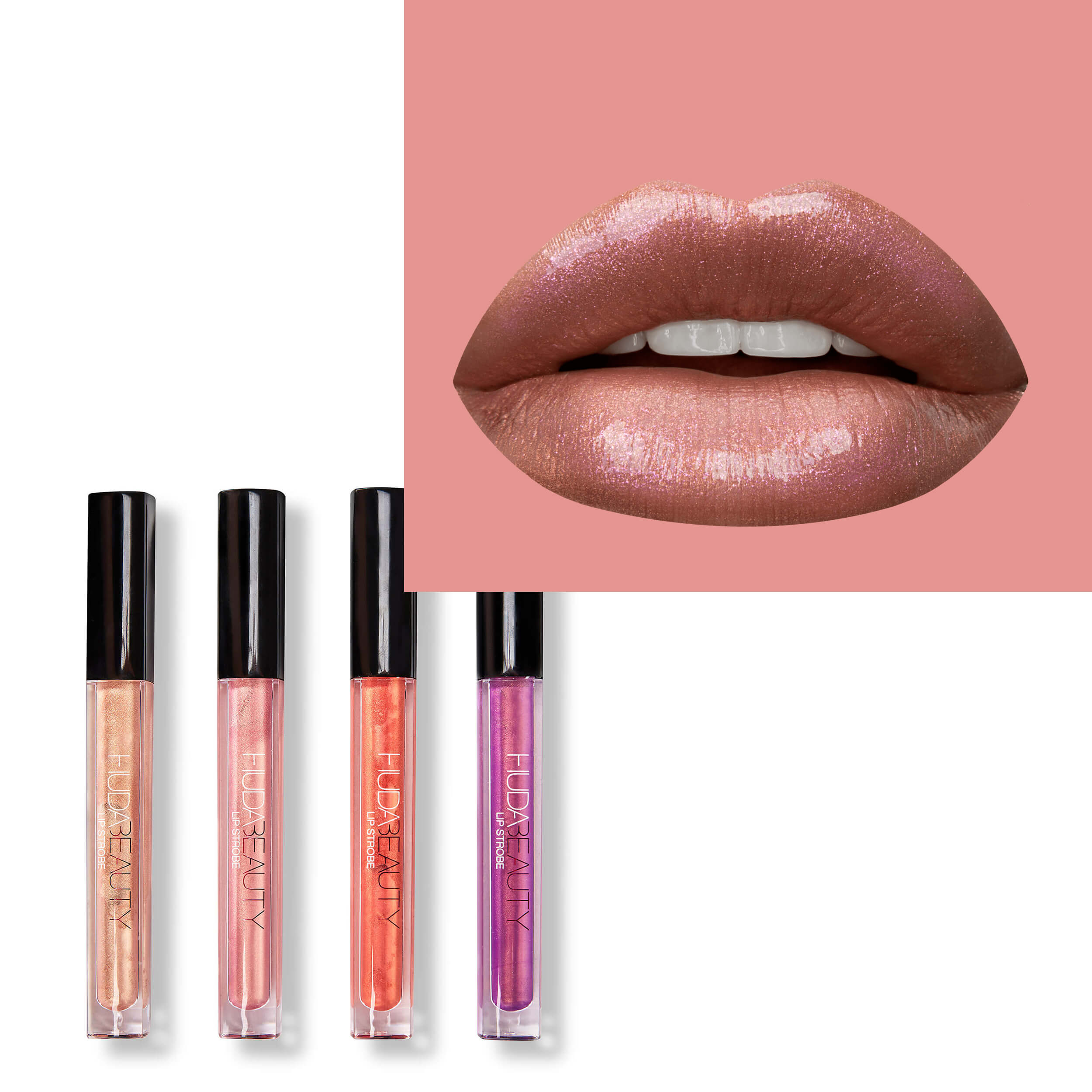 You can use this collection of metallic glosses alone, together with your favorite lipstick, or mix them with each other to create new and personalized shades. Available in eleven colors, each Lip Strobegloss is differentiated by a unique and pure color mix of pigments: some are iridescent, others infused with pearls, and others rich in brilliant pigments and shimmers. What are you waiting for to make your choice?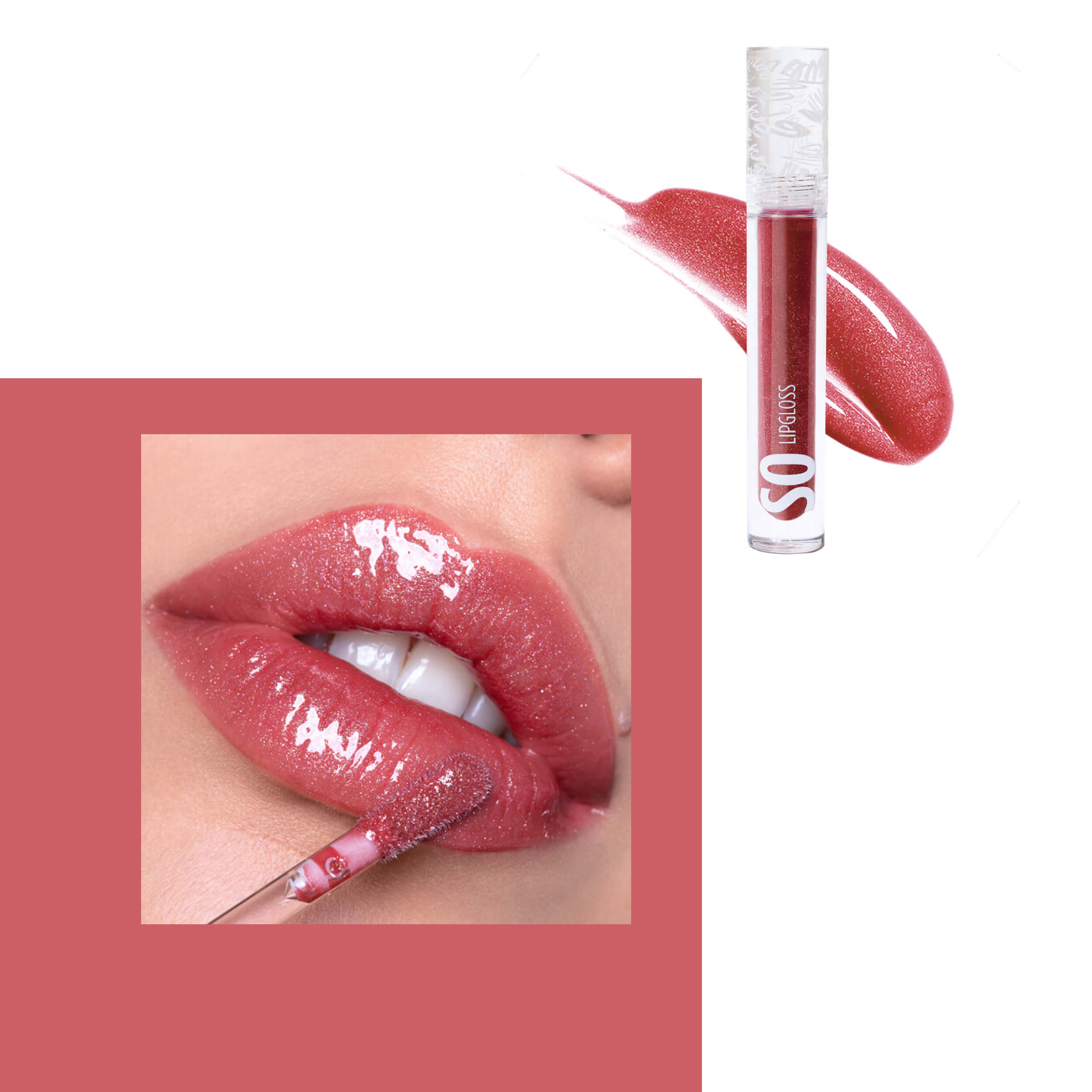 We Make-up has recently launched the So Lip Gloss, nine shades of gloss with a mirror effect inspired by nine roses, ranging between super glossy pigments and pearly finishes with a light and plumping buildable texture. There are four shimmer shades divided into SO Caldwell Shine, a light warm pink nude embellished with a mix of pearlescence in shades of gold and pink, SO Blaze Magenta a warm semi-transparent red with gold and magenta pearls.
There are also SO Britten Caramel, which is inspired by the shades of the Britten rose, a caramel color embellished with golden and magenta pearls particularly suitable for complexions with a warm undertone, and finally SO Gertrude Candy – inspired by the rose dedicated to the English writer who created over 400 gardens around the world – a cold pink nude with golden and silver pearlescence. These glosses are formulated with Kiss-me-quick Flower, an extract of purslane pilosa known for its anti-aging, plumper, and regenerating properties, natural bio-mimetic peptides, which help the synthesis of hyaluronic acid and shea butter. The So Lip Glosses are also Made in Italy, Vegans, Cruelty, Paraben, and Petrolatum free.
Shiseido Shimmer GelGloss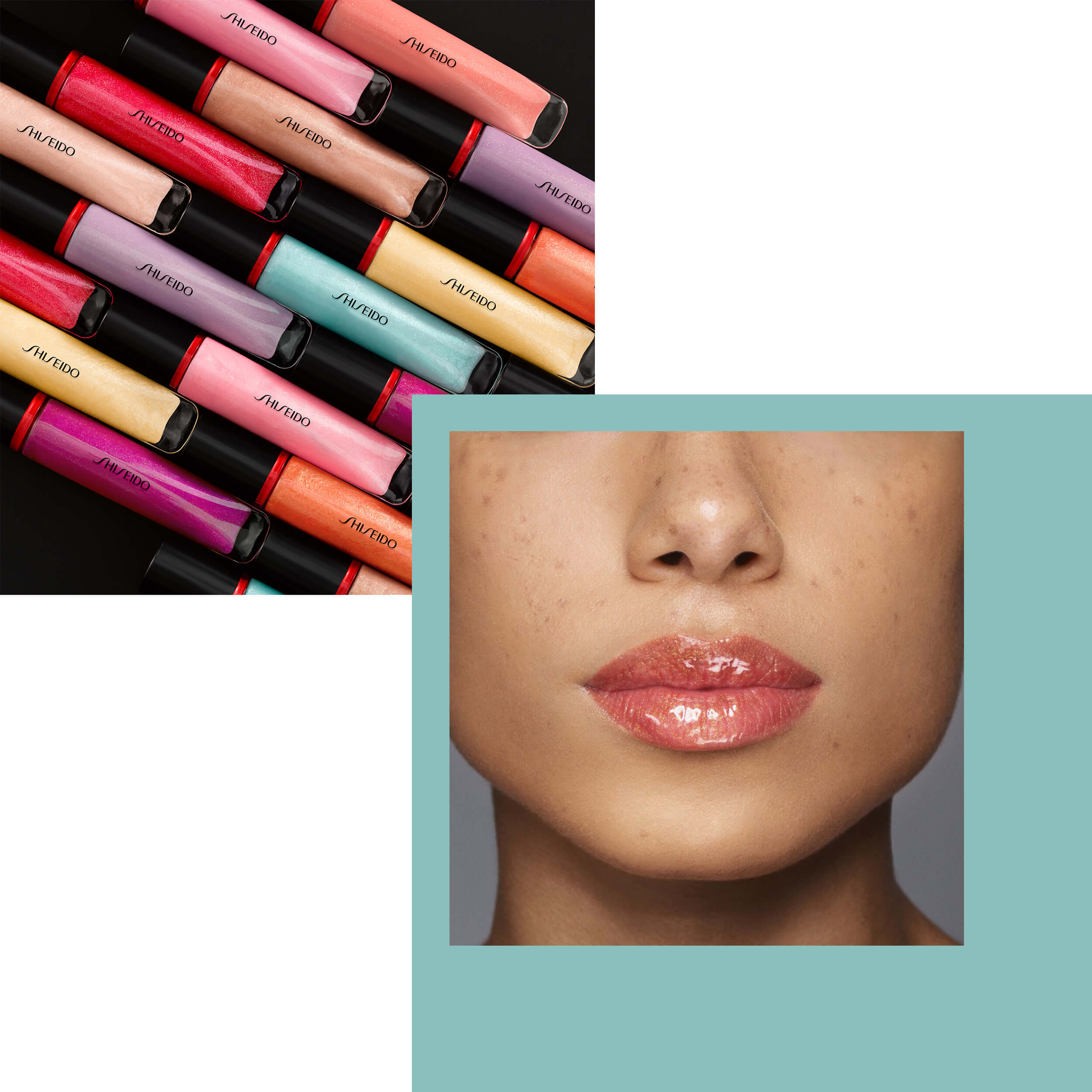 Ten glossy glosses of the most disparate shades in a new crystal effect version for hydration that lasts up to 12 hours – if you apply the gloss, hydration will be 64% higher than if you put nothing on your lips. Enriched with shea butter, known for its moisturizing and nourishing properties and featuring the new Dual Gel Complex technology, which fuses an oil-soluble gel with a soft silica gel, the Shimmer GelGloss is equipped with reflective oils and reflective pearls for a maxi-brilliance which will be difficult to forget.
Our favorite? Hakka Mint, a green watercolor that turns into a cold pearl on the lips with blue opalescent reflections.
Pat McGrath Labs Gloss OpuLUST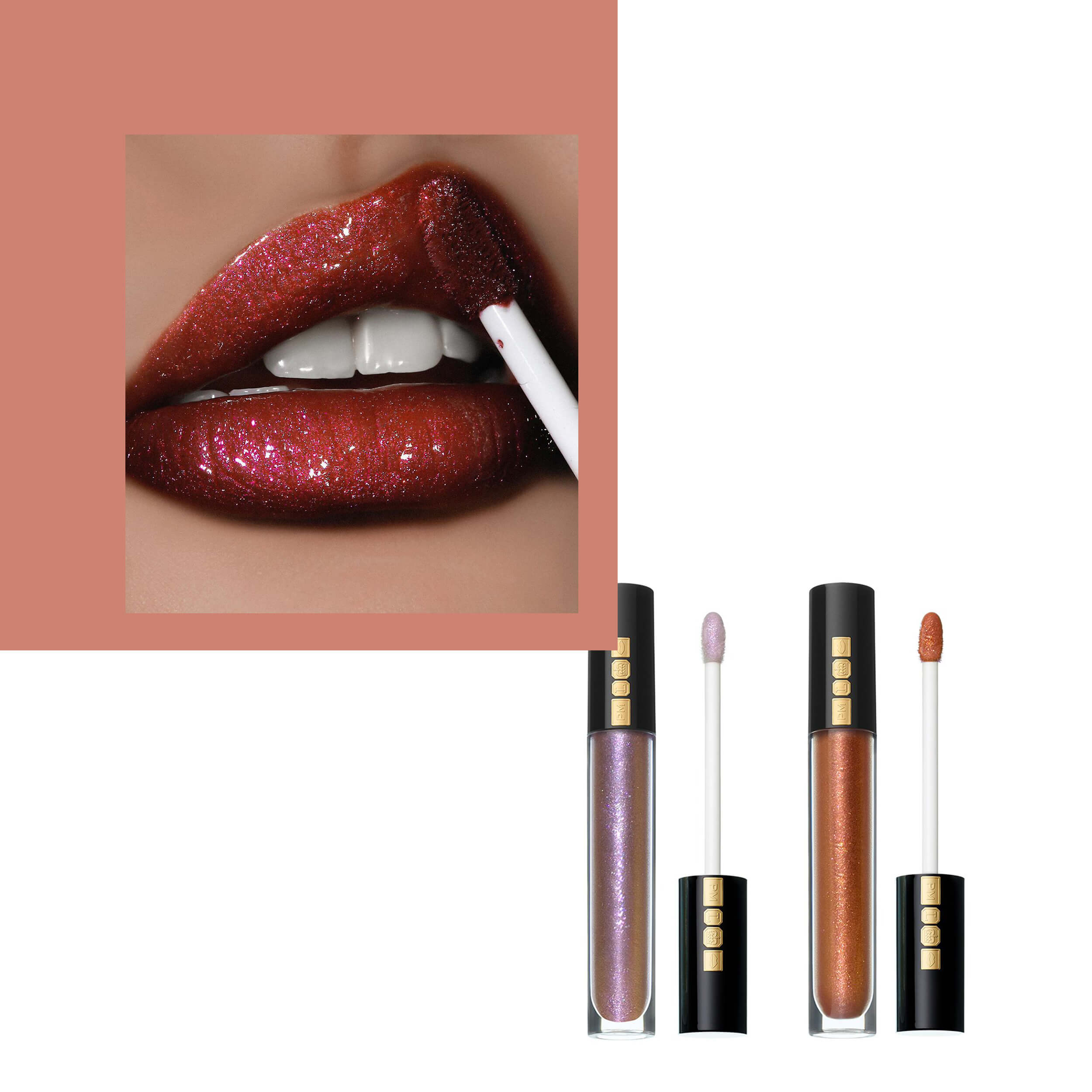 Get ready to be dazzled because Pat McGrath's OpuLUST glosses are what they call heaven! Five ultra-shimmer and multidimensional shades with a rhinestone finish, divided into Dreamscape, a shade of warm gold with bronze pearlescence, Bronze Seductress, a warm orange bronze, Coraliason, a pink coral, Venomistriss, bright fuchsia on cold tones, and finally Lavendaring, a cold and hyper-pigmented lilac that has already made us fall in love: it will feel like wearing a sparkling waterfall directly on your lips!
Dior Addict Stellar Gloss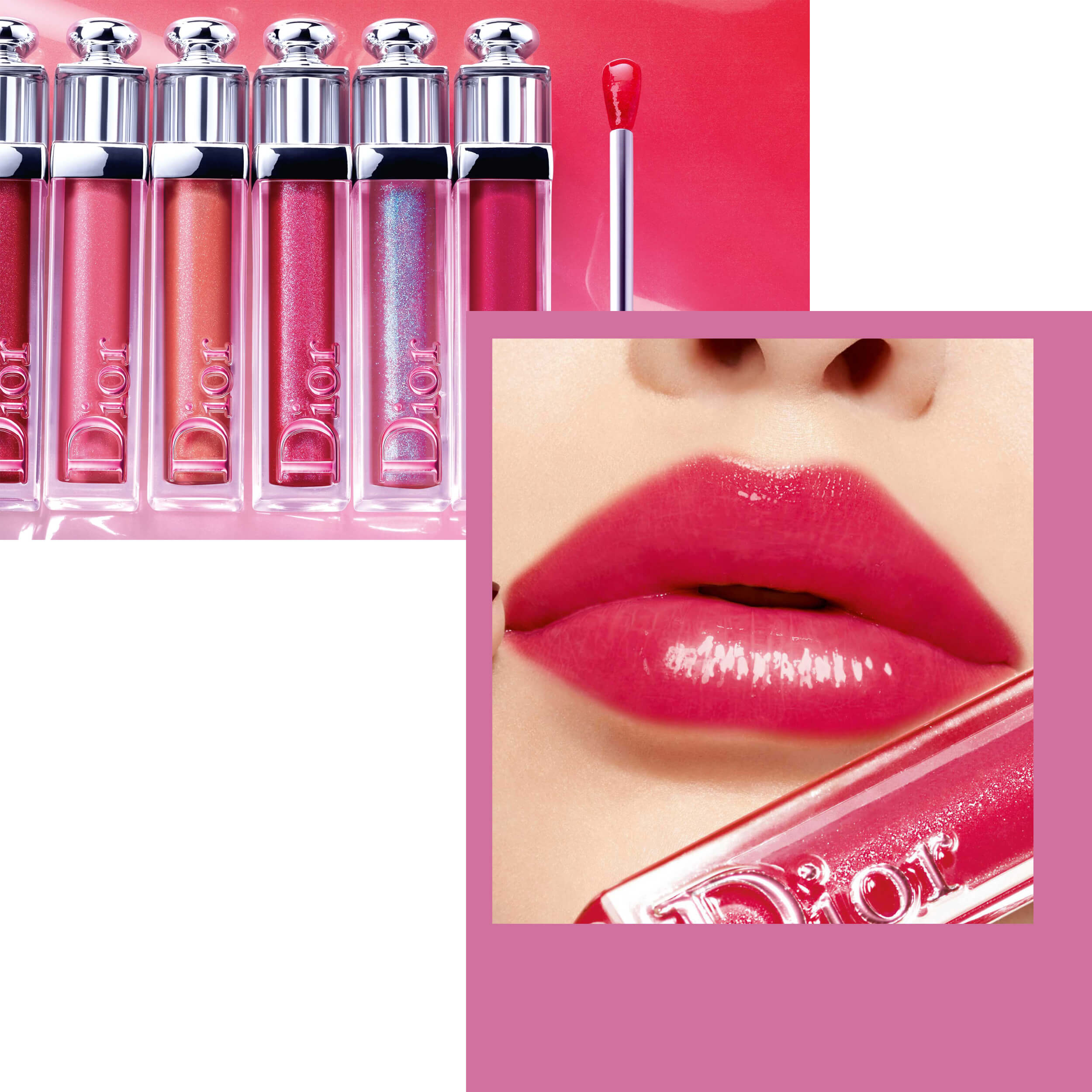 Dior is always a guarantee: among the new Dior Addict Stellar Gloss, lip gloss-balms that combine brilliance with comfort, we find shades with a shimmer finish that certainly cannot go unnoticed.
Between shades ranging from nude to brighter colors, everyday beauty, or pop, Dior Addict Stellar Gloss presents a wide range of sparkling colors. Our favorites? 092 Stellar, a cool iridescent blue pink, 711 Zodiaddict, a brilliant gold, 785 Diorama, a pink plum color, and 765 Ultradior, a beautiful raspberry color.
Peter Philips' advice? Combine a lipstick with a gloss of your choice to show off a unique and unrepeatable look, tailor-made for you!