_______
CHRISTMAS MAKE UP
BECCA Cosmetics
_______
We are pretty sure that the Becca Cosmetics' Christmas collection would have melted the frozen heart of Queen Elsa in the same way love did: the protagonists are the two limited edition "Après Ski" palettes (one for the eyes and one for the face) that give a glacial glow, thanks to their shades with a cold and bright undertone!
Both repropose well beloved nuances (Pearl, Rose quartz, Moonstone, Opal, and Topaz the first and Sunlit bronzer in the bronzed Bondi shade, Luminous Blush in the Blushed Copper one and Shimmering Skin Perfector ® Pressed highlighter in shades Opal and Rose quartz LA  the second) and new ones that will steal your heart, such as toasted Marshmallow and Hot Cocoa for the eye and Shimmering Skin Perfector ® Pressed highlighter in Icicle and a new Mineral Blush in the shade Winter Berry for the face.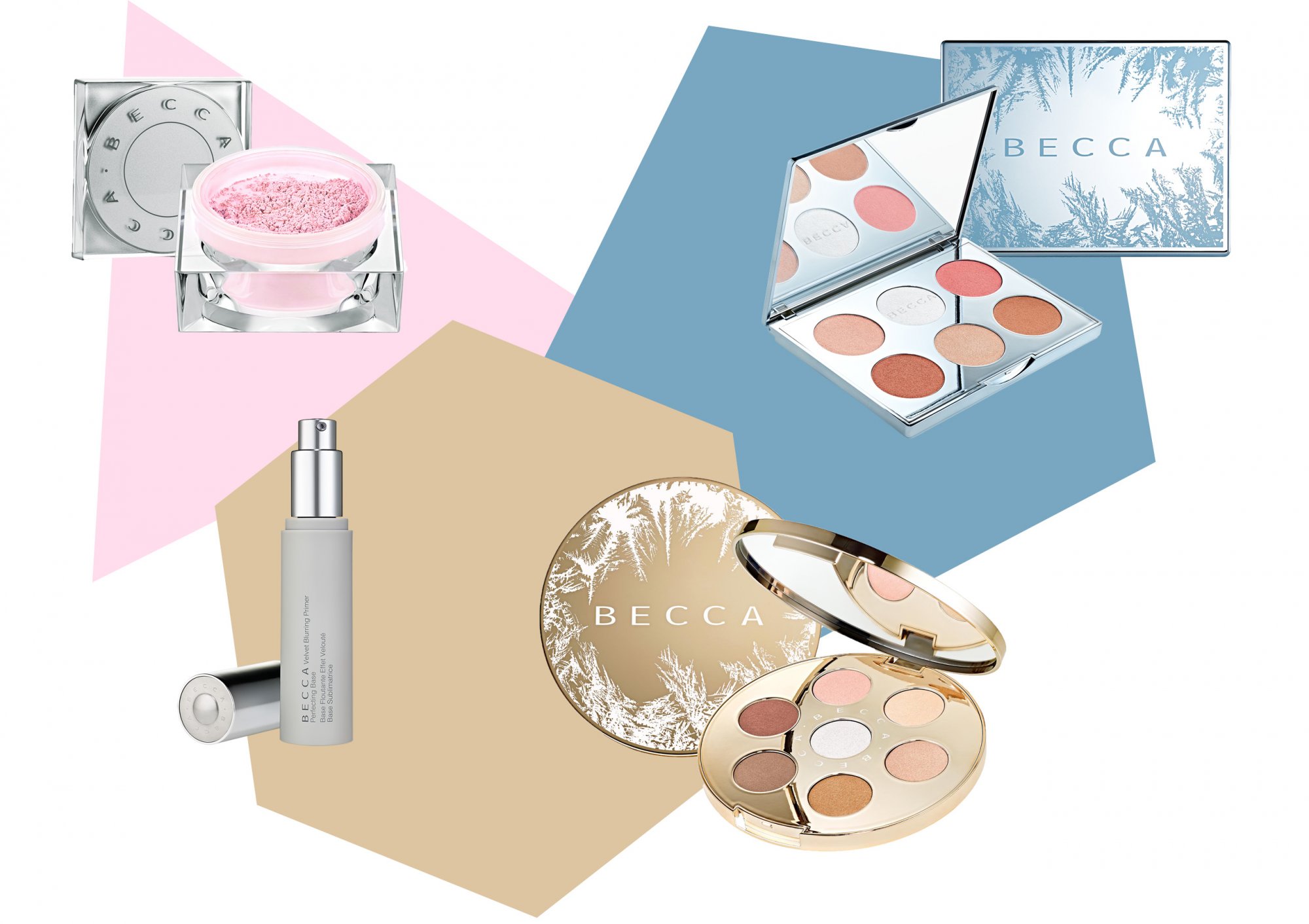 The brand also proposes the innovative Soft Light Burring Power, a loose powder primer that acts as a veil, hiding imperfections and preparing the skin for make up. This product is perfect for a naturally flawless finish: it seems to wear an Instagram filter in reality!
Last but not least, the Liquid Velvet Blurring Primer Perfecting Base, a "magic" primer that in one application smooths, evens and perfects the complexion thanks to a lightweight lotion-to-powder formula that makes the face uniform and ready for makeup, guaranteeing also its durability.
Luckily there's Becca to save our lives, or rather, our make up during the holidays!
_______
CHRISTMAS MAKE UP
 Benefit
_______
What if your closet did not lead to an enchanted place like Narnia but was able to give you the best products to have equally enchanting eyebrows? The Christmas Benefit set is your "magical" ally to achieve a new expressiveness. The limited edition kit contains the Bestsellers Benefit products in full-size version: Brow zings, KaBrow!, Gimme Brow, Goof Proof Brow Pencil High Brow and two professional accessories: the angled eyebrow brush with its own applicator and the eyebrow mapping. A great gift, or, a great self-gift that will make your look happy!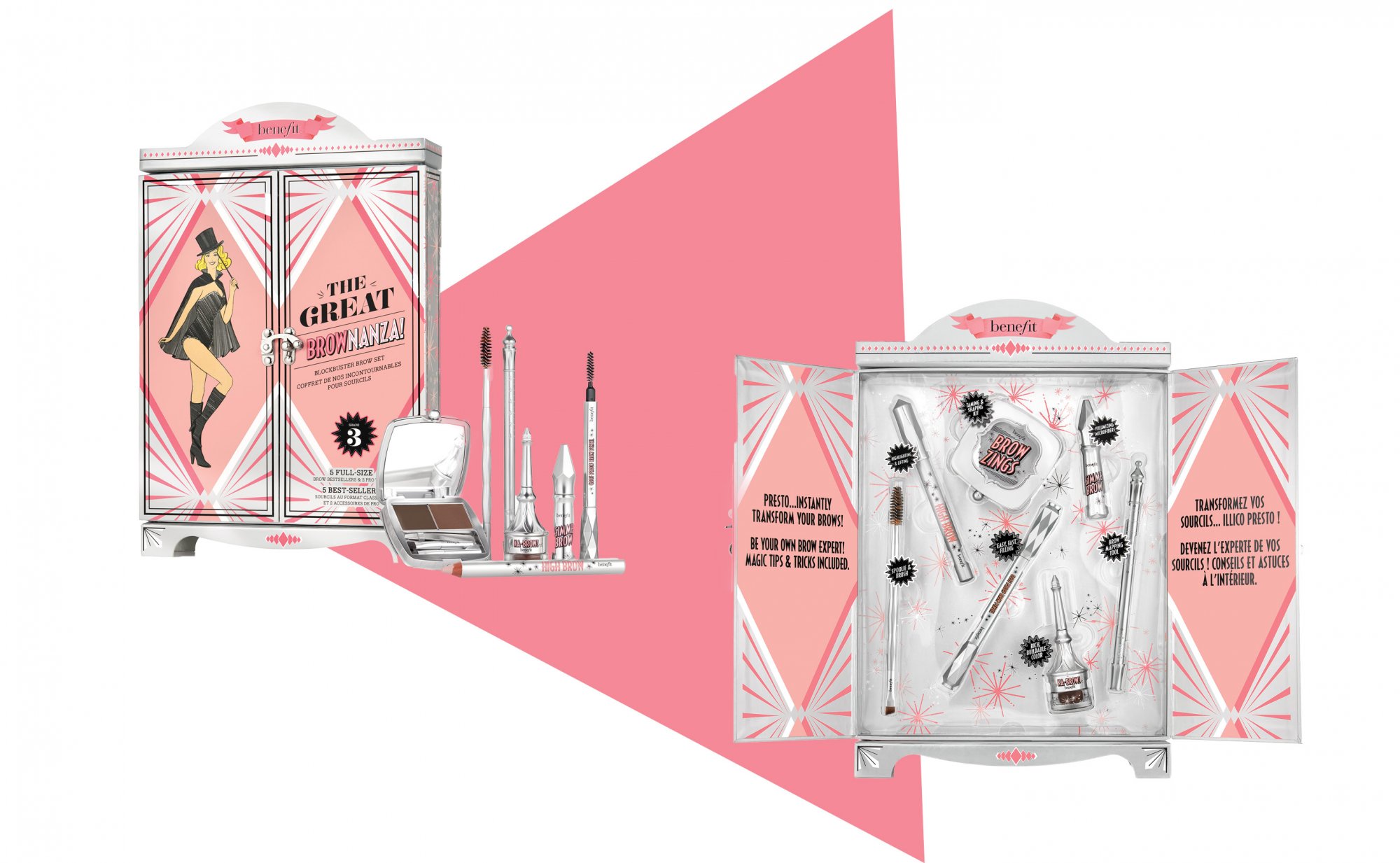 As if that was not enough, Benefit also thought to some original Christmas boxes, the Snow globes, dedicated to the celebration of the 50 anniversary of the "Summer of Love", when thousands of young people made San Francisco the epicenter of a social and cultural revolution in the name of "Peace and Love". The 6 Snow Globes (Golden Gate Glam, Head Over Hills, B. Right! By the Bay, Cable Car Cuties, GALifornia Love, and Beauty & The Bay) represent some iconic spots of the city in a very colorful and hippie style: they contain different and specific must-haves (both in full and mini size) to achieve eyebrows and make up problems-free, just like your spirit!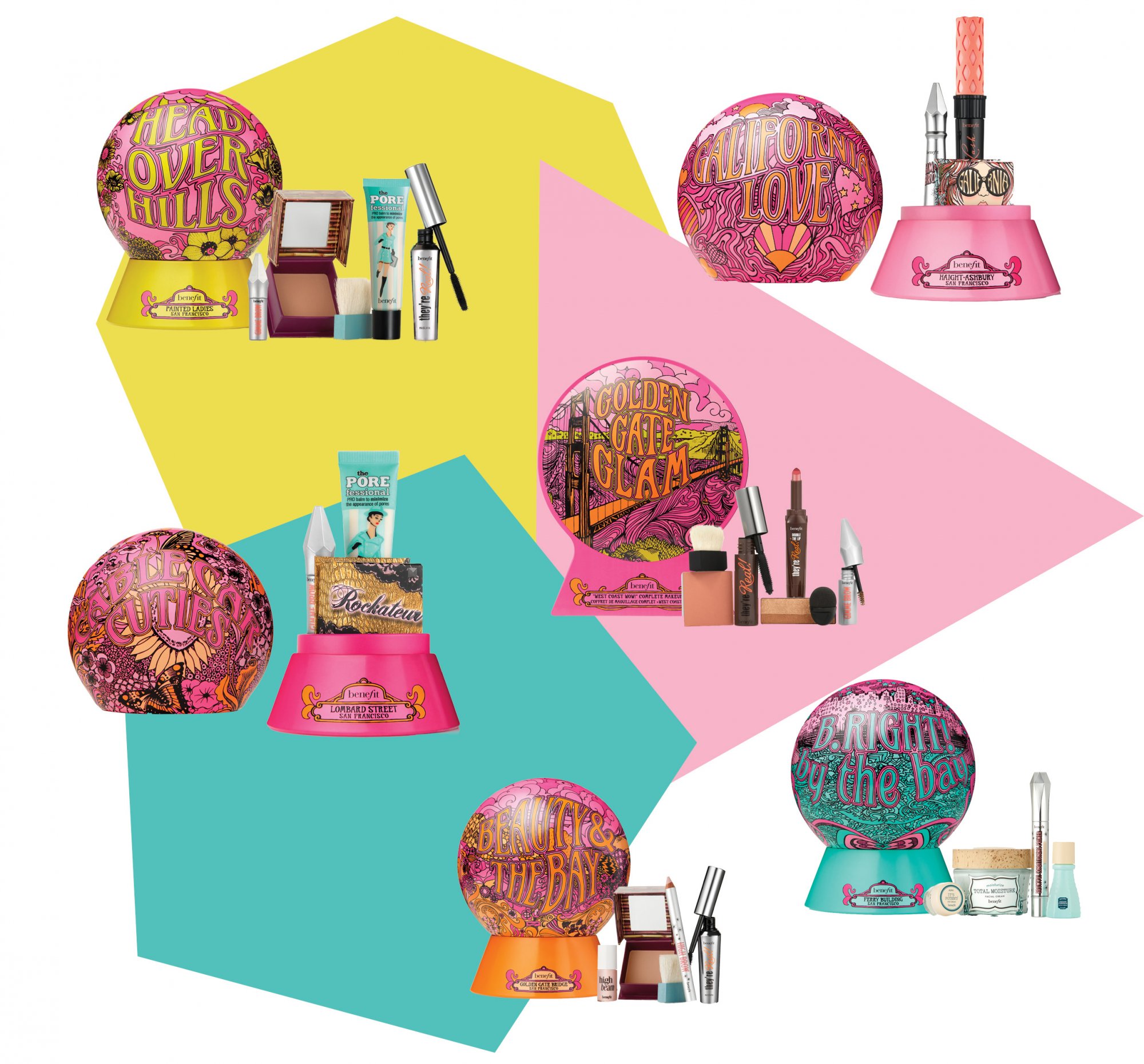 _______
CHRISTMAS MAKE UP
Dr. Jart+
_______
The keyword through the year, and especially during Holidays is: hydration.  Dr. Jart cares about your skincare and so it has created some specific products.  The first one is the Holiday Best Kit, a limited edition Christmas box that contains a soothing cream Ceramidin in 15 ml format, a 30 ml Water Drop Pack for deep moisturizing, a 30ml BB cream uniforming and 50 ml Micro Foam Dermaclear, a cleansing foam. 4 Mini Size, 4 maximum results for a skin at its best for photos and kisses!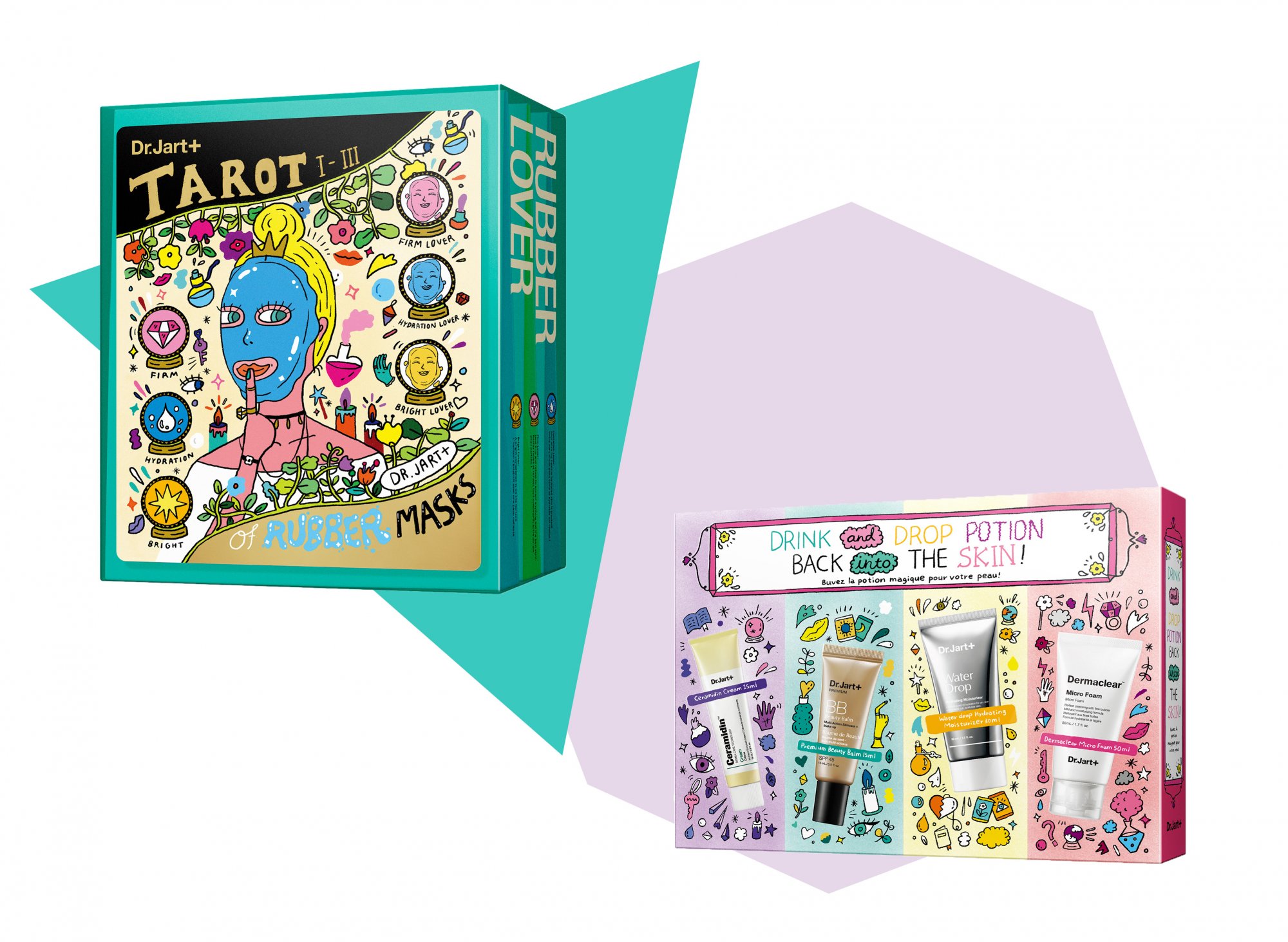 The second one is perfect also as a gift and it is the Kit Tarot Rubber masks, decorated by New York-native illustrator Hye-Su Lee, who took inspiration from the world of Tarot.  It contains 3 Rubber Masks created to solve 3 different skincare situations: hydration, illumination and toning. Perfect for fighting the tons of stress that this time of year inevitably leads!
_______
CHRISTMAS MAKE UP
Eyeko
_______
Eyelashes are protagonists in every occasion: whether it's the Christmas dinner or the New Year's party, they must be perfect. However, it will not be Santa Claus the hero you should turn to for a top result: better confide in Eyeko and, especially, in its two new mascara, Black Magic and Lash Alert. The first combines the properties of Keratin and Shea Butter in order to boost volume (the brush allows you to fold the eyelashes at 90°), crease and an ultra-intense finish that'll give to your gaze a sensual effect never seen before. Moreover, it can last up to 12 hours!
This way, you will end the year and start the new one with a flawless mascara 😉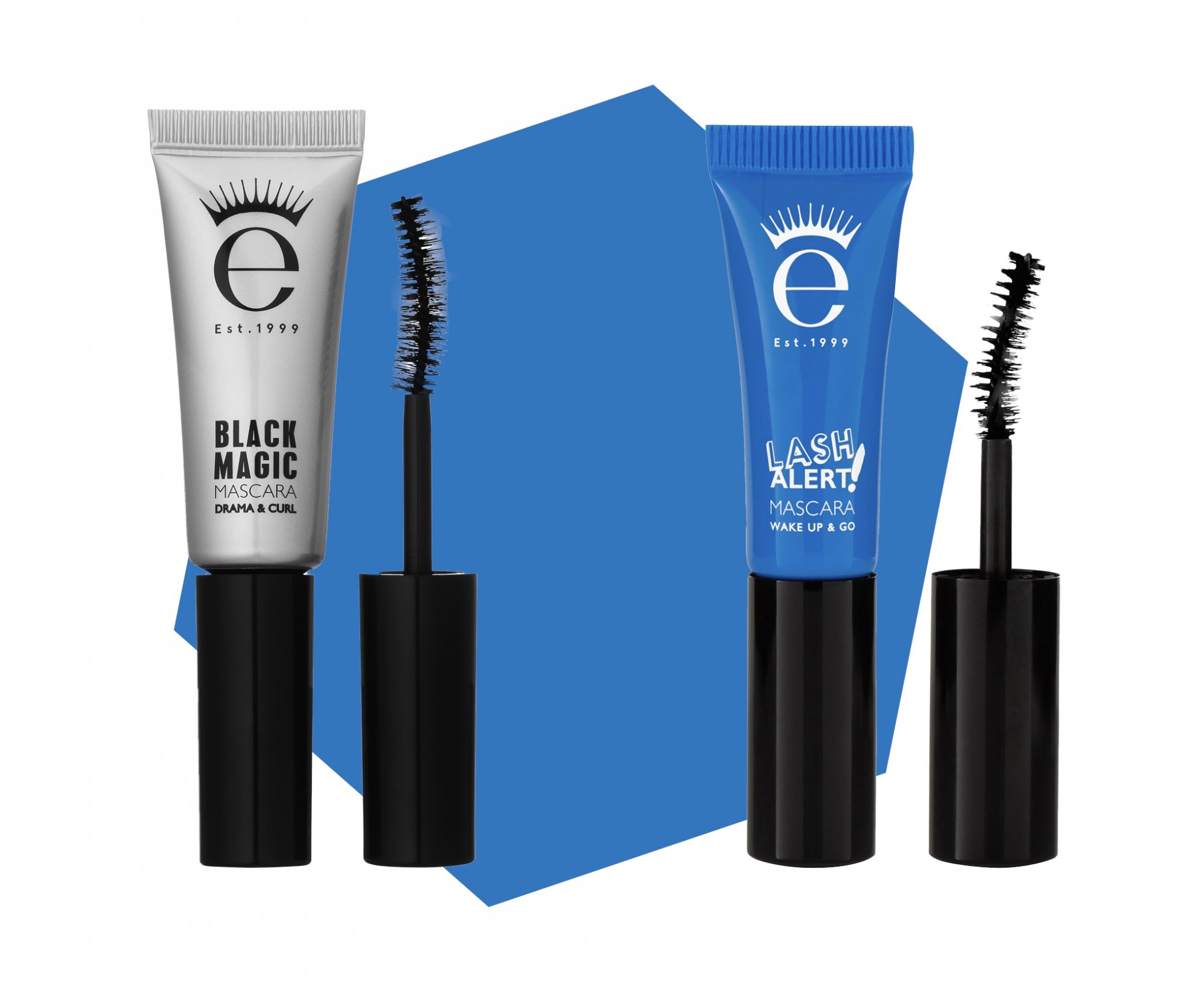 The second product is characterized by an energizing formula, with active vegetal ingredients, enriched with caffeine and a double dose of fibers that's able to awaken even the laziest eyelashes. It provides a richer volume and an impeccable fold, stronger than ever. Who would have ever imagined that the mascara had the same properties of a cup of coffee? This way the awakening of your body will be total, from eyelashes to toe!
_______
CHRISTMAS MAKE UP
Kat Von D
_______
Have you been good, this year? In case the answer is not a shut-out yes, do not despair: Santa Claus will not fulfill all your requests but Kat Von D shall do it instead, thanks to her "Saint and Sinner" collection. It was created for angels, demons and for who sees himself in a bit of both: to satisfy both of them, Kat Von D has created the Everlasting Obsession Vault, a pochette that contains 13 of the most beloved shades of lip pencils Everlasting Lip Liner and 2 exclusive novelties: the Saint (peach nude) and Sinner (Dark plum) nuances. It doesn't matter if your makeup is classic or daring, this pochette is designed to obtain a magnetic result in both ways!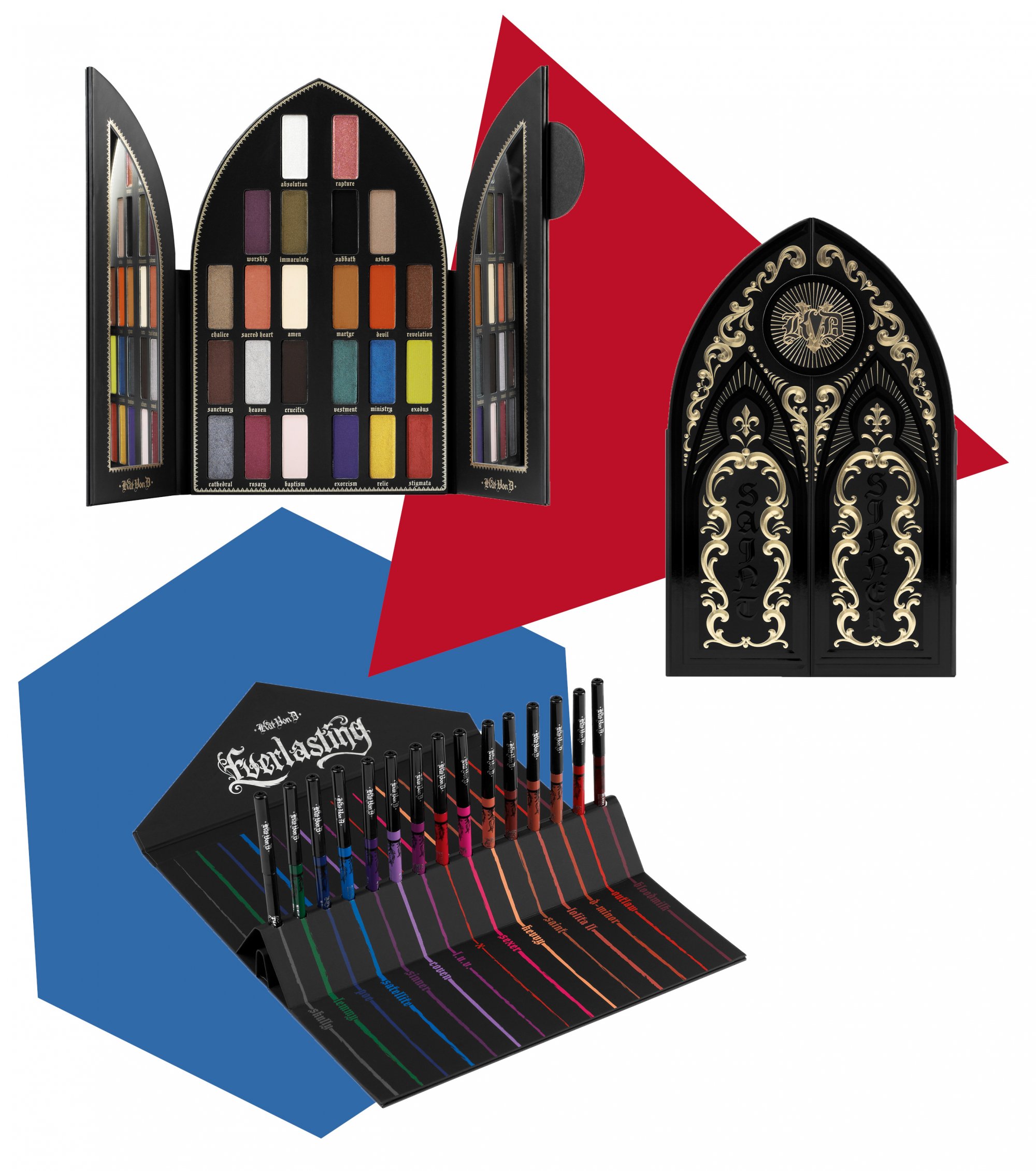 If you want to exaggerate, then you'll not be able to resist the palette of eyeshadows Saint + Sinner, inspired by Gothic cathedrals (and especially by the Dome of Milan): inside you will find 24 exclusive shades with a very high pigmentation.  Divided into two distinct parts, the nuances "Saint" and "Sinner" represent the dualism present in all of us: the neutral colors are perfect to create natural looks, while the others allow you to be creative.
And you, are you a saint or a sinner when it comes to makeup?
_______
CHRISTMAS MAKE UP
Marc Jacobs Beauty
_______
Marc Jacobs Beauty celebrates this Christmas with Decadence, a limited edition collection of sumptuous kits and exclusive shades that's able to awake the primordial instinct that lurks in all of us. What better time to dare than the holiday season? The right products to do this are the Style Eye-Con N° 20 – The Wild One (composed of 20 ultra pigmenting eyeshadows divided into 5 series) and the creamy lipsticks' kit Jungle Le Marc Lip, whose exclusive creamy texture guarantees a holding of almost 10 hours.  The kit includes 13 iconic shades of creamy lipstick Le Marc, such as Sonic Truth, No Angel, Slow Burn, Kiss Kiss Bang Bang, Georgie Girl, So Sofia, Willful, Gorgeous Boy, Miss Scarlet, Oh Miley, Blow and the brand new shades With Love and Oh-Coustic. To be the center of attention during holidays thanks to a mesmerizing makeup has never been easier!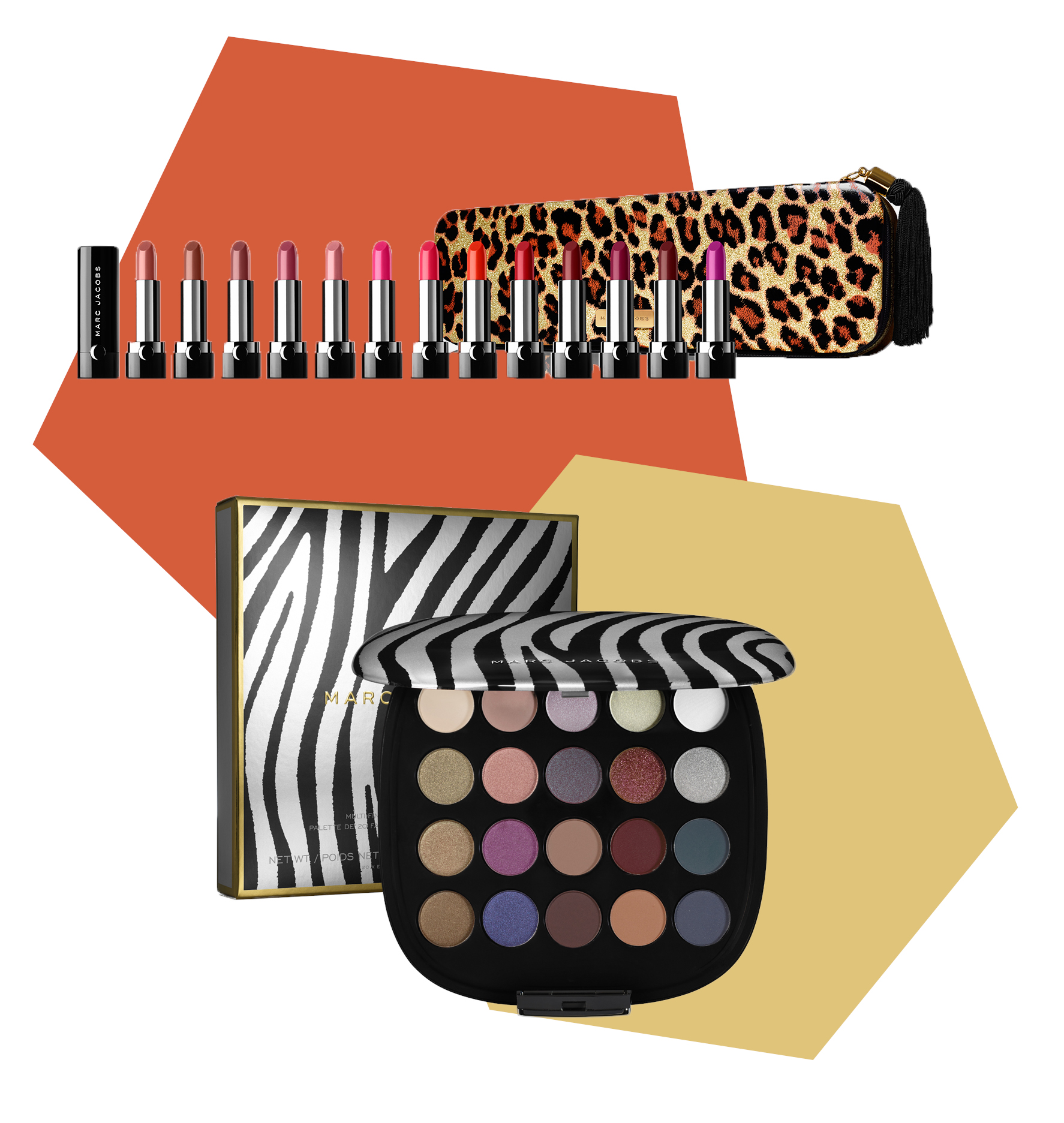 _______
CHRISTMAS MAKE UP
Make Up For Ever
_______
Are you sure you do have all the beauty products you need to start the New Year with an impeccable look?
If you are not, then the ideal solution is given by the MUFE Christmas kits, that propose some must-haves suitable for every moment and need!  The first one is called Lustrous Must Haves, and brings together all the best sellers of Make Up For Ever (including a mini primer Step 1 moisturizer, a mini loose powder Ultra HD, a mini excessive Lash mascara, an Aqua XL gel pencil and a mini gloss artist Plexi-Gloss) for a long-lasting and perfect make-up. Now that you have all the essentials, discover the remaining ingredients that you need for a tasty and unique style…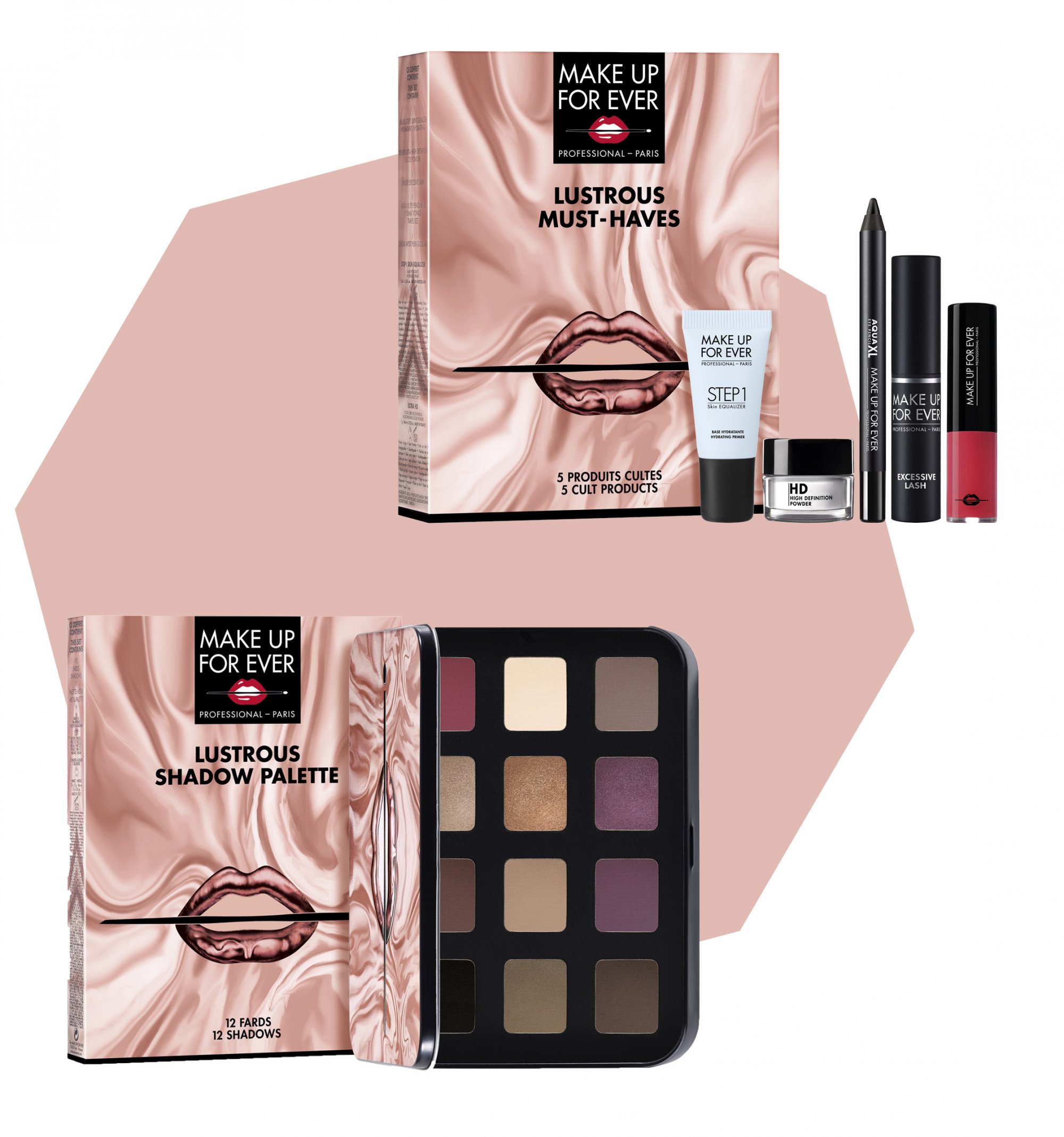 First the Lustrous Shadow Palette, composed of 12 ultra-pigmented eyeshadows mat and shimmery, which offer the perfect combination of warm and cold shades, while mat and shimmer finishes create irresistible, even eccentric, looks.  Add the Lustrous Blush Palette, that consists in a unique selection of 12 Artist Face color (4 highlighters, 4 BLUSH & 4 Powders for contouring) and is ideal for giving volume, sculpting and donating a last shining touch to your face.  Last, but not the least, use the 5 professional brushes in full size (for foundation, highlighting, blush, medium and thin eyeliners) enclosed in the Lustrous Brush Set that will turn you into an authentic make up artist. Give a last check to the final result and serve when and how you want!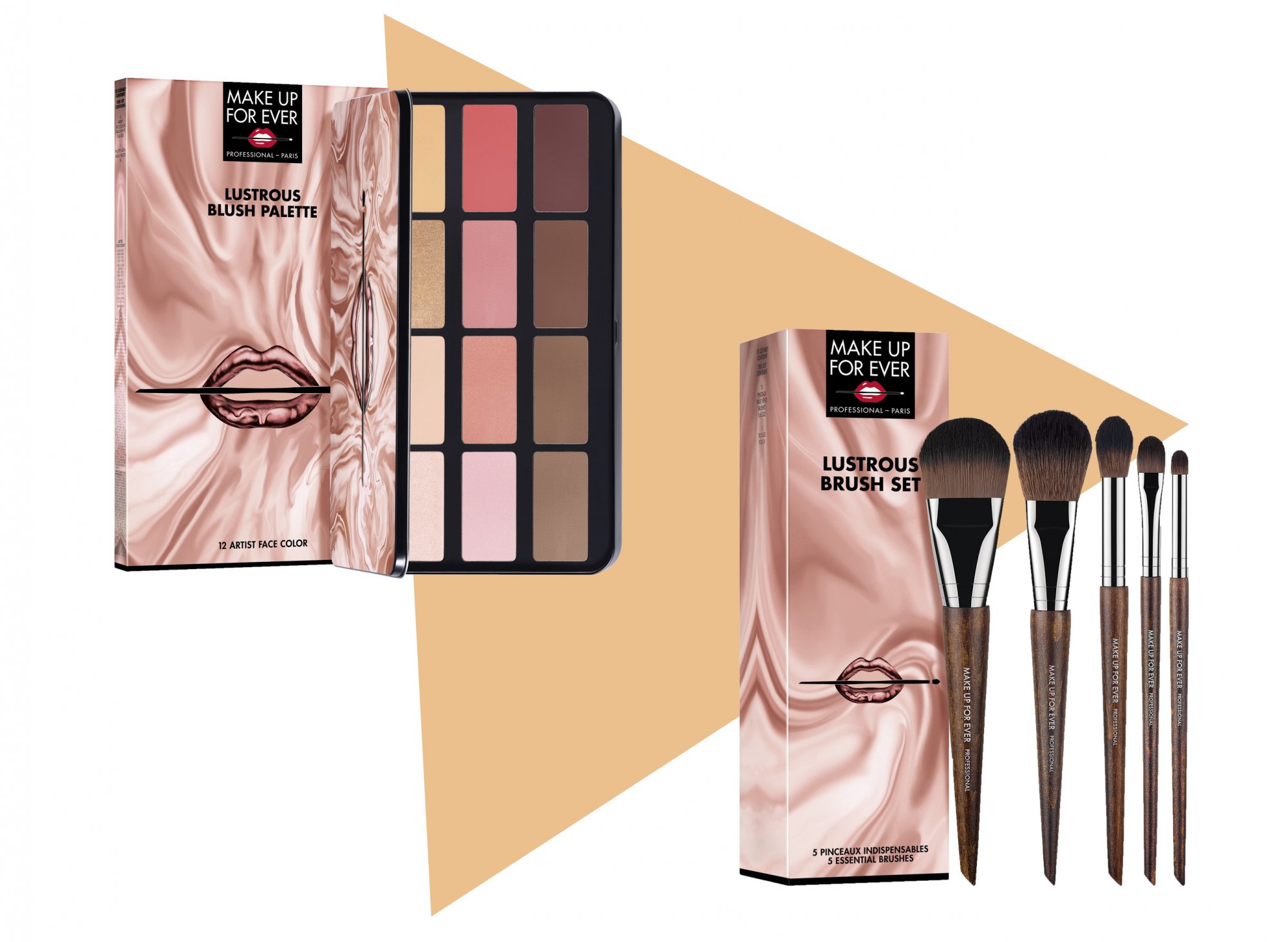 _______
CHRISTMAS MAKE UP
Too Faced
_______

No brand screams "Christmas" like Too Faced does!  If it is usually characterized by cute pastel-colored packaging, during Christmas the brand definitely is at its best!  Make yourself comfortable, because the news list is long and every single piece seems to whisper "Buy me, buy me, buy me"… Shall you resist temptation or will you surrender?
The list begins with the eyeshadows palettes: Matte Chocolate Chip, featuring 11 of the most iconic shades of Chocolate Bar turned into Matte eyeshadows (enriched with the famous Too Faced cocoa powder and with a sweet scent of chocolate) and the White Chocolate Bar, which includes 16 Shades of matte and shimmery eyeshadows, also enriched with cocoa powder. Be careful when around this tasty eyeshadows, they taste so good you might be want to go on and have a bite…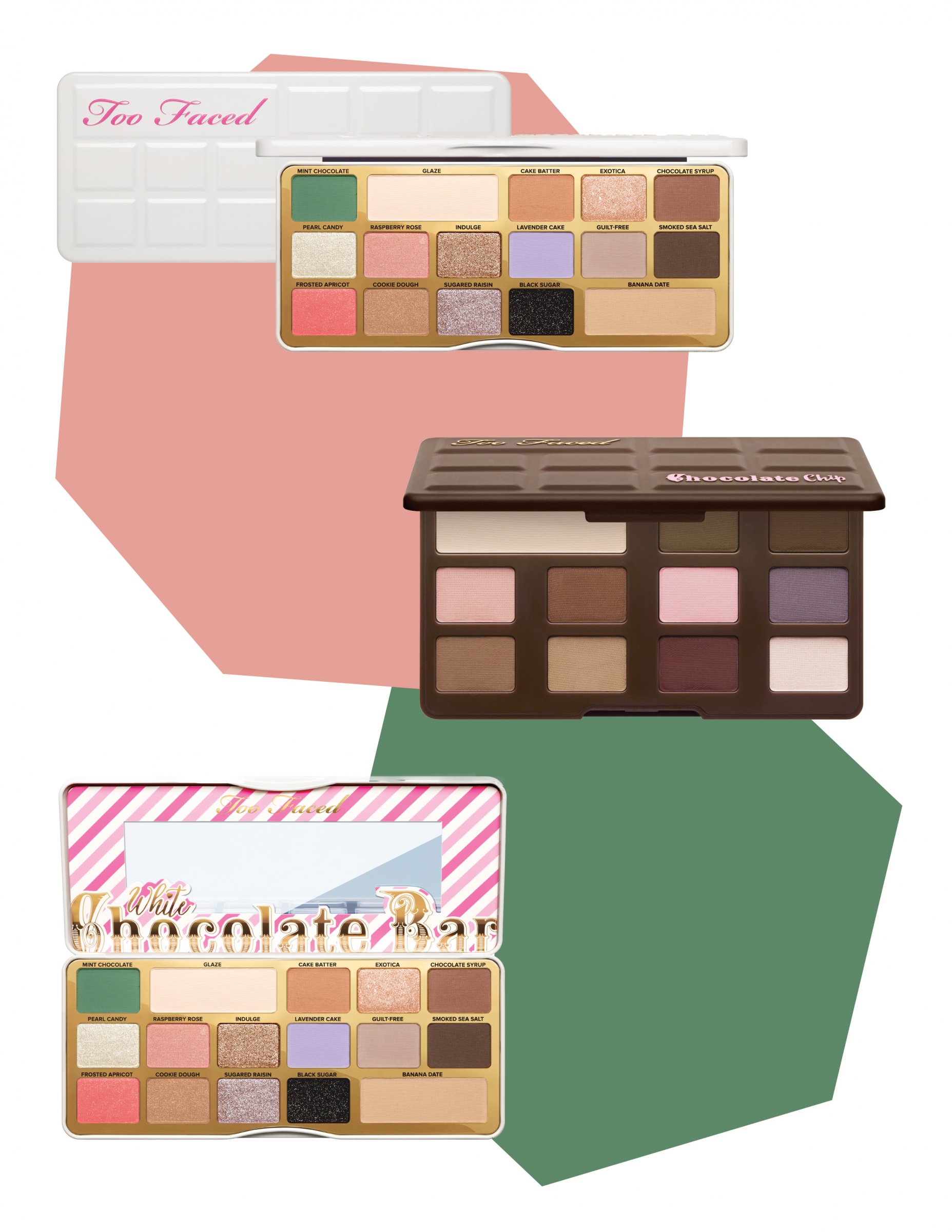 The eyes are always the protagonists of the scene thanks also to the Pop Glitter Liner, which creates a glitter line that's super long lasting, for a sparkling look that will be impossible to resist!  The following must-have palettes are: the Coffrest Best Year Ever, that includes three different palettes for a total of 18 shimmer and matte eyeshadows and a Better Than Sex mascara, and the Boss Lady Beauty Agenda, which encloses not only amazing shades for eyes, face and lips , but also a Beauty Agenda for notes with style.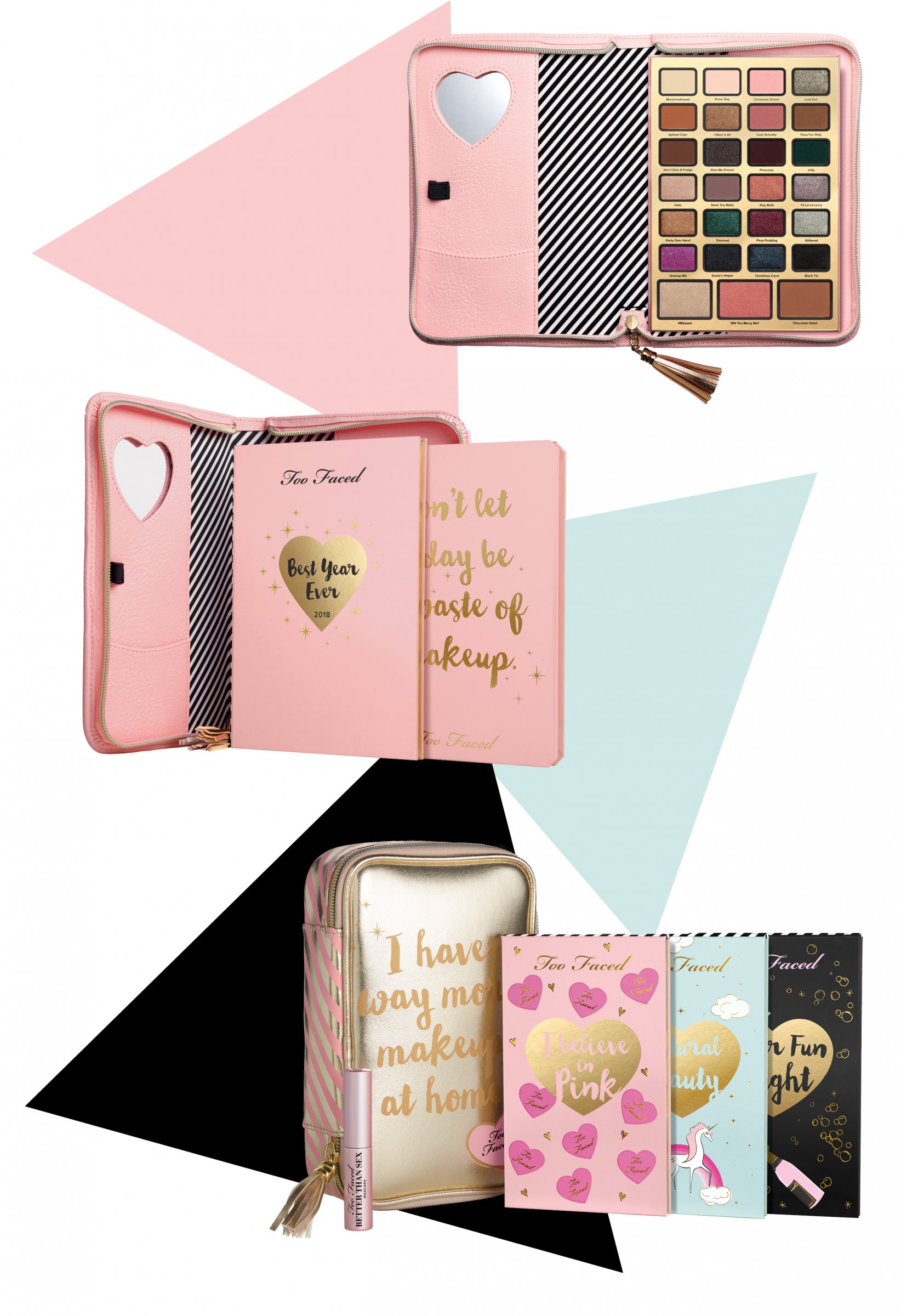 And what about lips?  The total must have is the melted matte GIingerbread Man, a gloss that gives an opaque finish, ultra matte and long lasting. To make it irresistible there's the taste of gingerbread, that summons the phantom of festive atmospheres… Delicious! However, if you do not consider yourself satisfied with a single product, then the box Under the Kissletoe is the right gift for you: a pochette full of liquid and long-lasting lipsticks in Too Face's most popular signature shades: Melted, Melted Matte, Melted Chocolate and Melted Latex.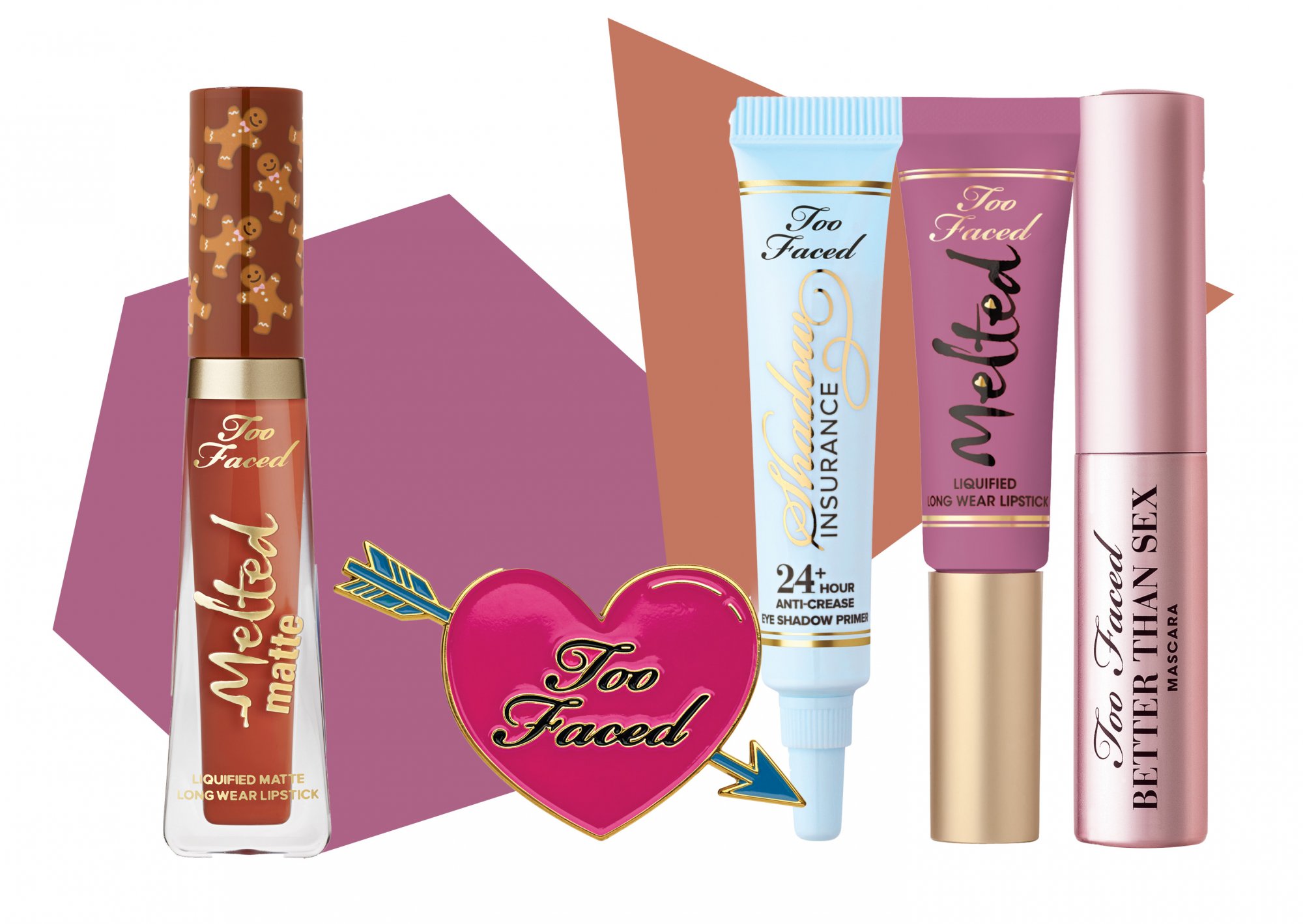 A final whim is represented by the Pretty Pink Presents Cracker, one of the best brand's Christmas kits: it contains a Better Than Sex mascara, a Melted Lipstick and an Insurance Deluxe Base for eyeshadows.
Dear Santa, can you leave under our Christmas Tree all of these products? Pretty please?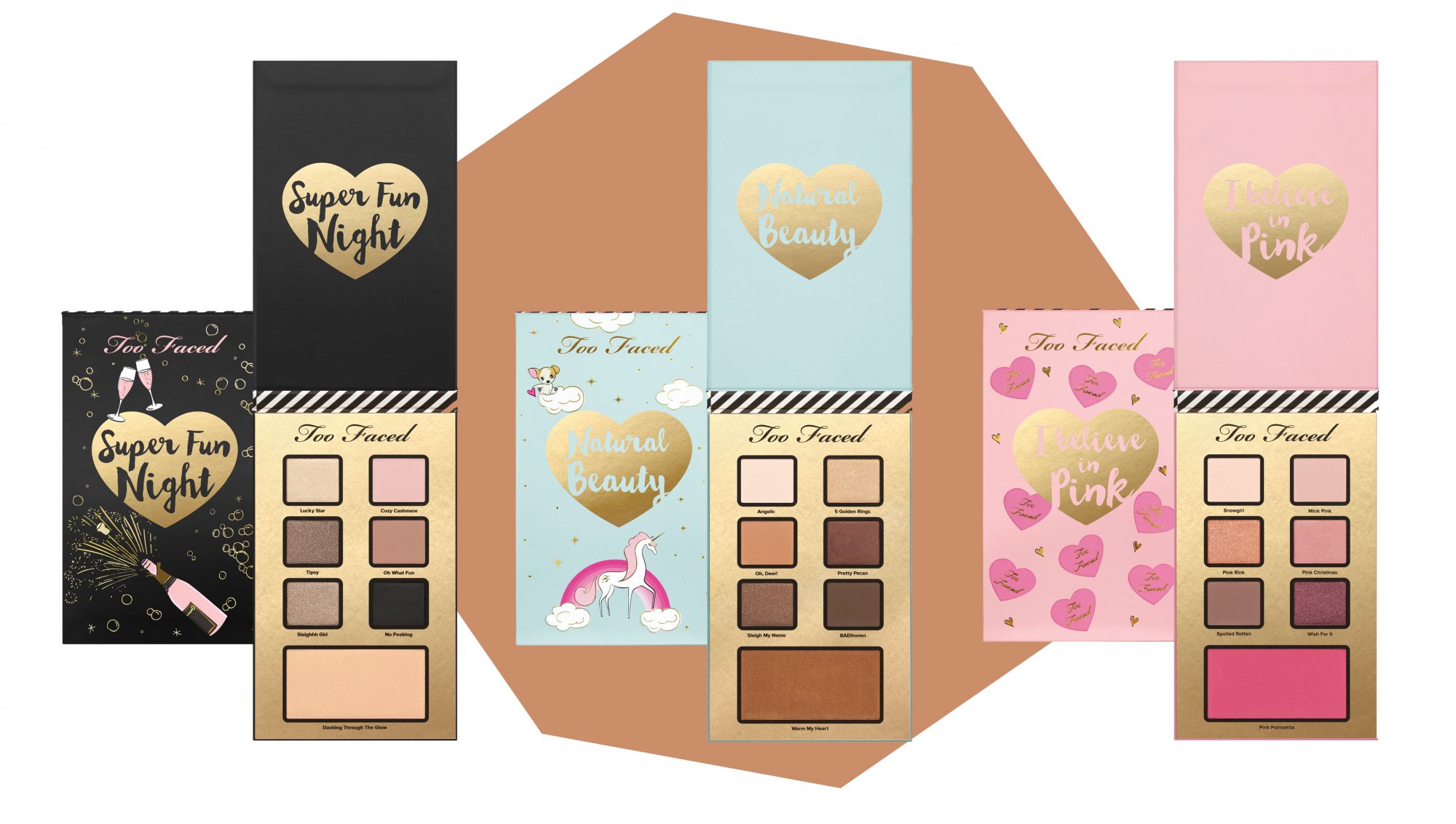 _______
CHRISTMAS MAKE UP
Sephora
________
Christmas is often synonymous with fairytale atmosphere: Sephora Collection has taken advantage of this suggestion in order to recreate an ultra cozy winter landscape, where pastel colors, romantic details and delicate decorations are dominating. The protagonist of this story is a fox, the queen of snow and ruler of all the brand's holidays products: this pet is not only cute, but is also extremely committed!  In fact, the outcome of the sale of a lamp with the Fox's drawing will be entirely donated to "Toutes à l'ecole", an association that fights for the schooling of the girls of Cambodia. We can all agree that Beauty that also does good is the most wonderful, ever!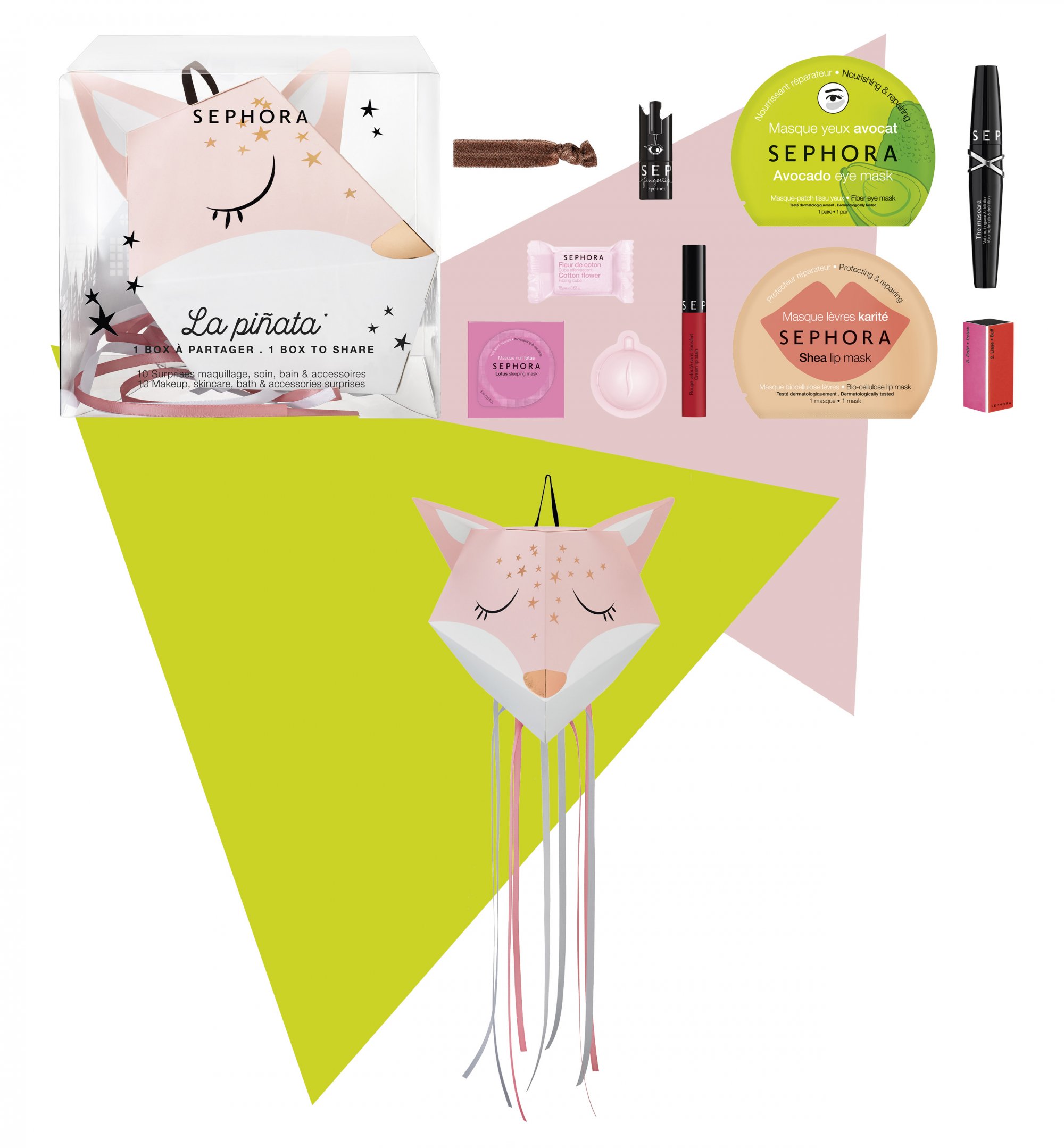 The cute face of the Fox also takes shape in a piñata that hides 10 beauty surprises: Lip mask, Fingertip Eyeliner, Mascara, velvety no-transfer lipstick, cotton flower scented shower capsule, a same scent effervescent bath cube, lotus night mask, a scrunchie, an eye mask and mini manicure block.  Who among you and your friends will win this super treasure?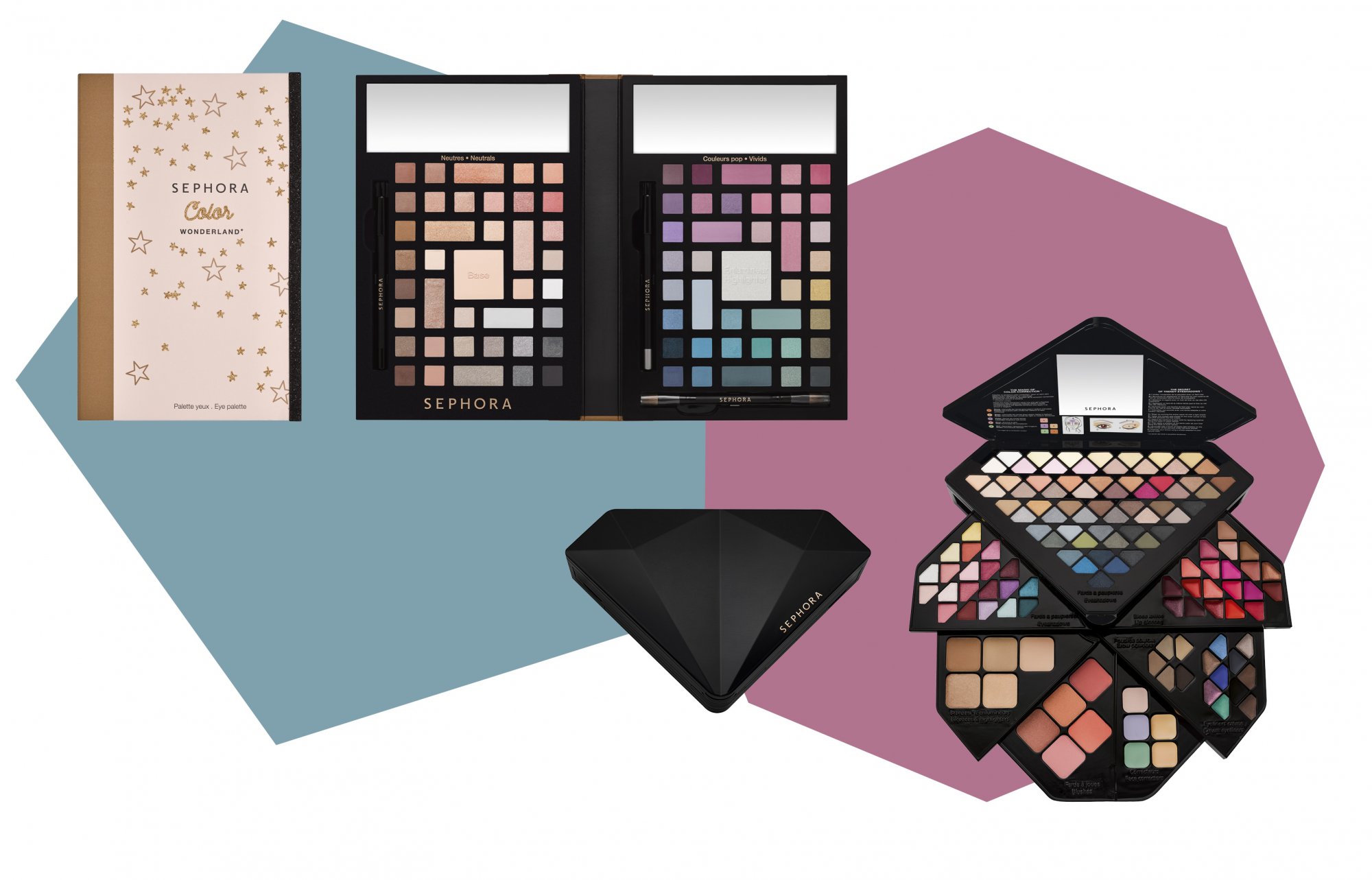 In the Christmas wish-list, there must always be space for palettes: Sephora in this regard has thought of everything, from the eyes to the face and lips, offering the possibility to create complete and irresistible looks!  The palettes' fairytale begins with the Once Upon a Look Palette, consisting of 15 eyeshadows both matte and pearly, dark and nude, all capable of giving glamour to the gaze. Another key character is the Color Wonderland, which features 78 eyeshadows and 2 eye Pencils: elegance and professional results are assured!  The setting is instead given by the Into the Stars Palette, that with its 60 neutral eyeshadows, 20 vivid shades, 5 tanning and brightening lands, 5 blush, 5 Ultra trendy concealers, 10 cream eyeliner, 5 eyebrow powders, 20 lip gloss and 2 tutorials, is a real dream to anyone. In order to represent the happy ending there is the Winter Queen Palette, composed of 2 blush, 1 tanning bronzer and 1 illuminating, perfect to define the color of the most beautiful queens ever: you!  Sometimes the most beautiful fairytale is not written in books, but it's hidden into the reality that we live every day…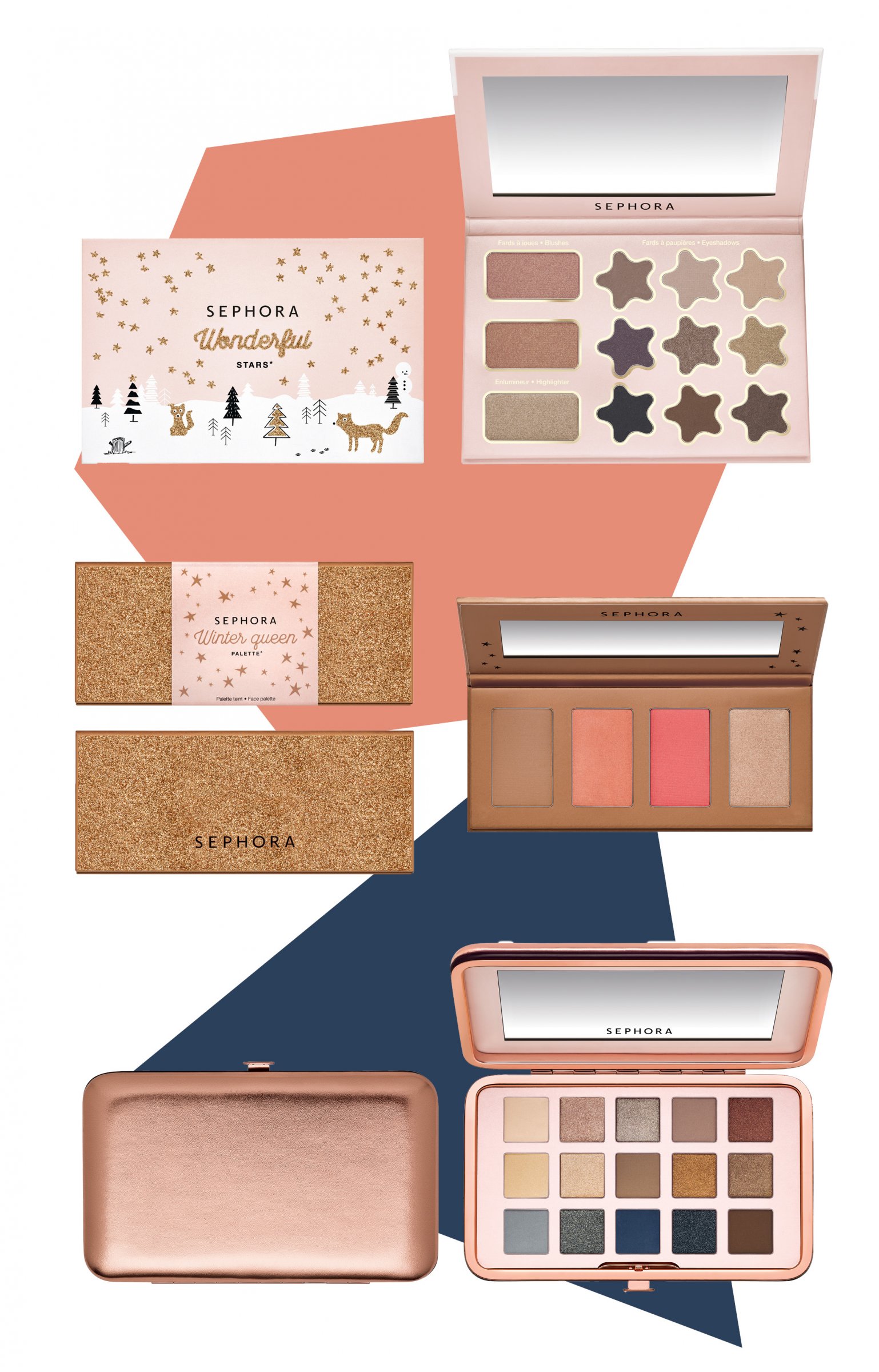 _______
CHRISTMAS MAKE UP
Urban Decay
_______
Why settle down when you are allowed to exaggerate? Glitter is one of the most important makeup trends of this season and during the holidays there is only a rule: there are no rules! The Heavy Metal Glitter Eyeliner is designed to make your look more rock and shiny than ever: it is easy to blend, it dries quickly and resists the whole day through. Alone or above an eyeshadow, just hinted or standing out, no matter how you put it, Heavy Metal will make you stand out!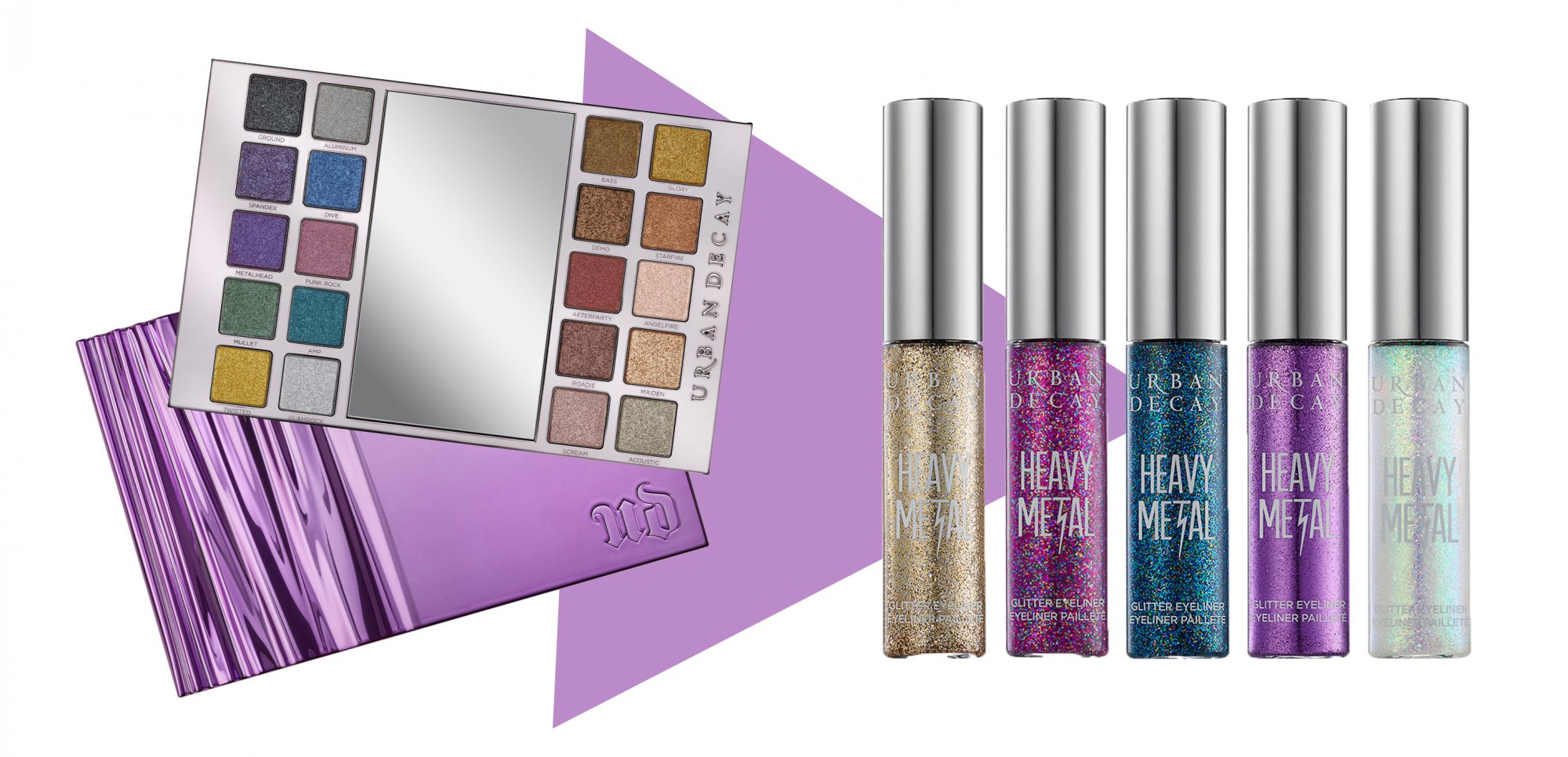 Another key trend of the season is metallic. Looking for an original way to rock it? Use the Heavy Metals Metallic Eyeshadow Palette, which contains 20 new and exclusive Eyeshadows obtained with the formula so beloved by the Urban decay addicted. From the extraordinary shades of precious stones to neutral ones (arranged by colors), this palette has everything you need to create endless metallic looks. The aluminum effect has been increased to make it as long lasting, creamy and intense as possible. The palette itself is real jewel: it looks a modern art piece inside which you'll find a colorful choice of shades that will awake your inner Make Up Artist. Metal has never been so appreciated, at least from a beauty point of view!