I have been following Rachel Goodwin for many years now, and I have been waiting to meet her for many years, too. Several times, I have been enchanted, bewitched, fascinated by her makeup experiments and by the story that was behind each of them.
Rachel, a famous makeup artist living in Los Angeles, is a unique person: for her, lipsticks are at the basis of creativity, she paints on the faces of her clients (Emma Stone, Priyanka Chopra, Cindy Crawford, Julia Louis-Dreyfus, Lydia Hearst, January Jones and many others) to create a story and she loves to look for all those things that can make a person unique, and she highlights them.
We met her in Los Angeles, and what better occasion to go and discover her studio, among her thousand products and to recognize those she used to do those makeups that have become history. And, speaking of history, Rachel is also co-founder of the Makeup Museum in New York which wants to honor and tell the story of the world of makeup, from the ancient Greeks to the present.
But right there, in her studio and small paradise in LA, we had a small window opened on her world made of memories, light, "untouchable" makeup products and many, beautiful, red lipsticks.
What's your earliest beauty memory?
My earliest beauty memory is my mother getting ready to go out dancing, she was so glamorous. It was the disco era, and she would get ready with her friends and she'd look amazing – she had me at 17 so I was about 4 or 5, she was still very young. And I remember thinking like "what did she do to go from the regular her to this other magical creature?" Makeup I later found out. This is how makeup became very interesting to me because I saw this transformation.
What's the first thing you do when you wake up, and the last one before you go to sleep?
The first thing that I do when I wake up is usually telling my kids to stop screaming. [laugh]
I hate to be this honest but they wake me up every day at 4:30 or 5 and they drive me crazy, so I ask them, "please, just to let me sleep" and they don't. That's what I do first thing, then I have coffee – because I need it immediately – with my husband.
And the last thing I do before I go to bed at night is meditating: I usually do a form of guided meditation. I like to do the guided meditations by Lacy Phillips, they seem to help me get centered; the all-day goes by, and I feel like I'm in it and just sort of reacting, so it's like the one time before bed where I clear my head and get back into my why: "what is my purpose? What is my reason?" It's usually 20 minutes but it helps me to wind down and shake the day off.
And be prepared to yell again the next morning. [laugh] 
Exactly. [laugh]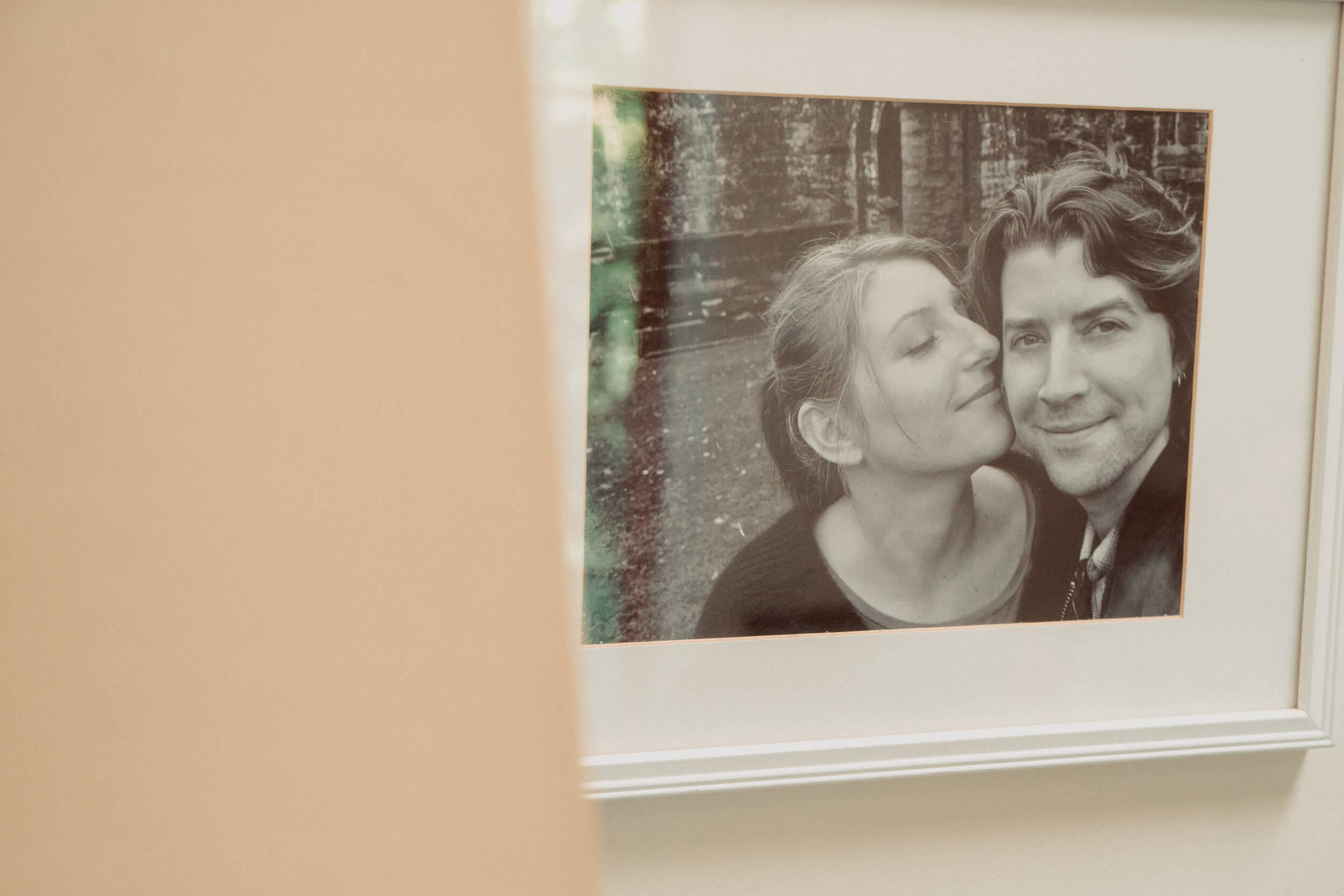 "What did she do to go from the regular her to this other magical creature?" Makeup I later found out.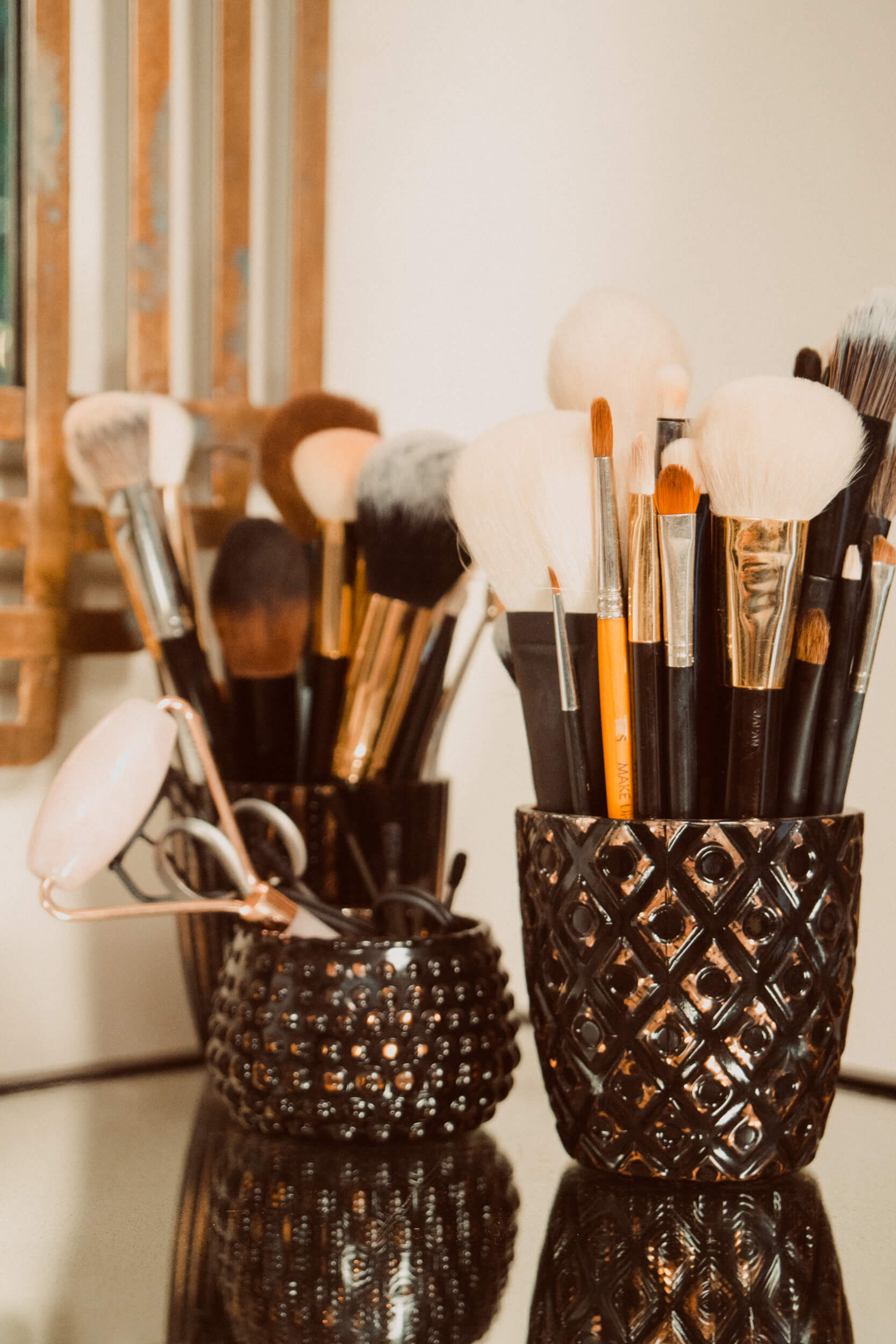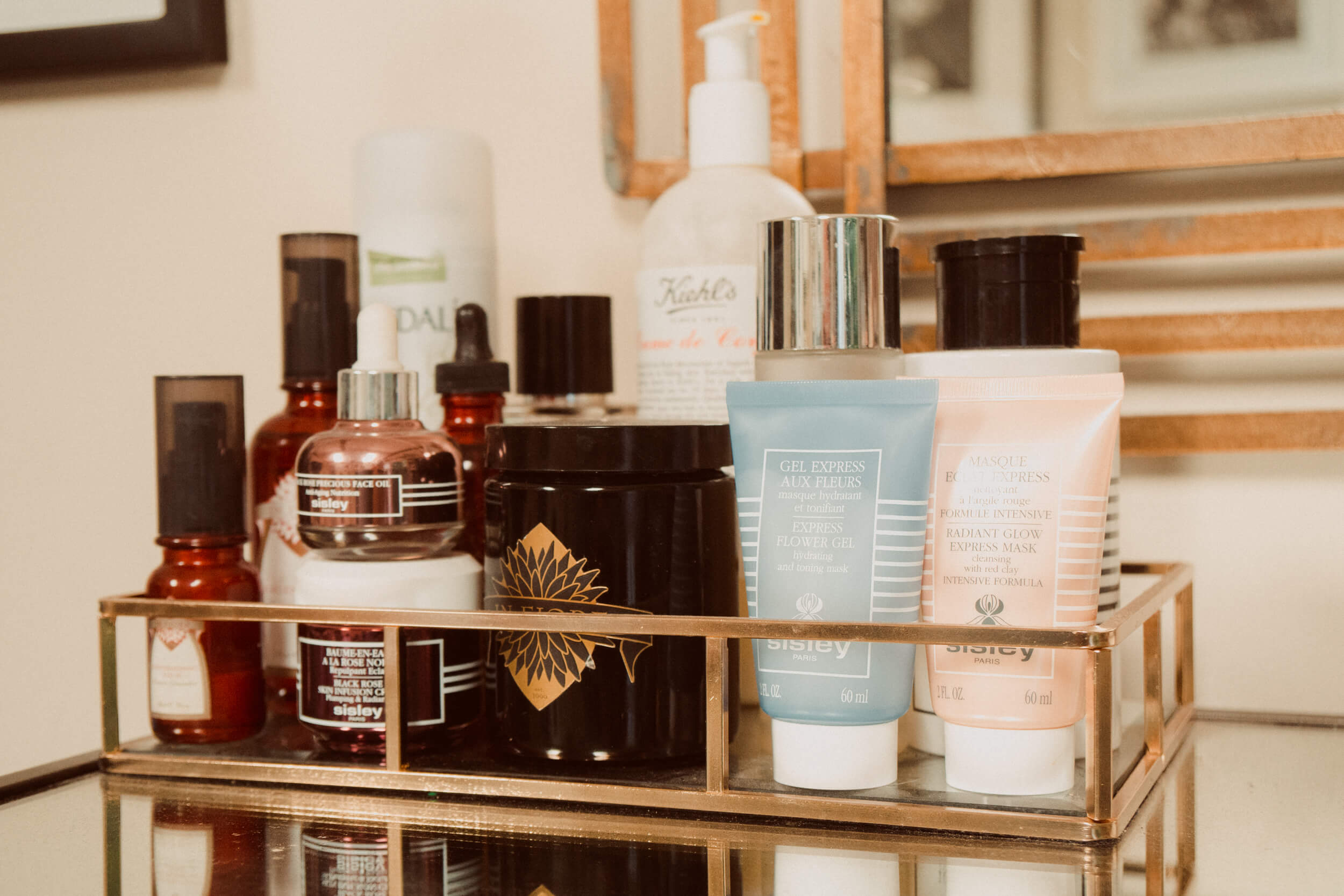 What's your current skincare routine?
I'm quite simple with my skincare routine, I keep it basic. I do get to try a lot of products but it's gotten to the point where I don't want to keep trying too many things because I know what works. I've been using Ayumi and it's a beautiful natural line: I use a cleansing cream just to get all my makeup off, and then I'll use their Refining Probiotic Toner to refine my skin, and then their cream at night right before bed.
In the morning, I literally splash my skin with water and then I use In Fiore which is one of my all-time favorite brands, it's like floral water. If I don't have time I just put a nice simple moisturizer and move on but if I have time I use my Koh Gen Do massage cream with a micro-current tool which is cold and it depuffs my face from the 5 am screaming session, it calms it down and keeps it from looking too puffy and also the micro-current from what they say helps the moisturizer go in deeper.
Is there an ingredient you look for the most in skincare? 
I don't look for one the most, but I don't like a fragrance that's not natural. If there is anything that has an unnatural fragrance I automatically shay away from it, just because my skin is too active and it's also an endocrine disruptor: we already have so many things in our environment to deal with and I don't want to add it onto my skin every day in addition to what I'm already facing in the environment.
"I use my Koh Gen Do massage cream with a micro-current tool which is cold and it depuffs my face from the 5 am screaming session"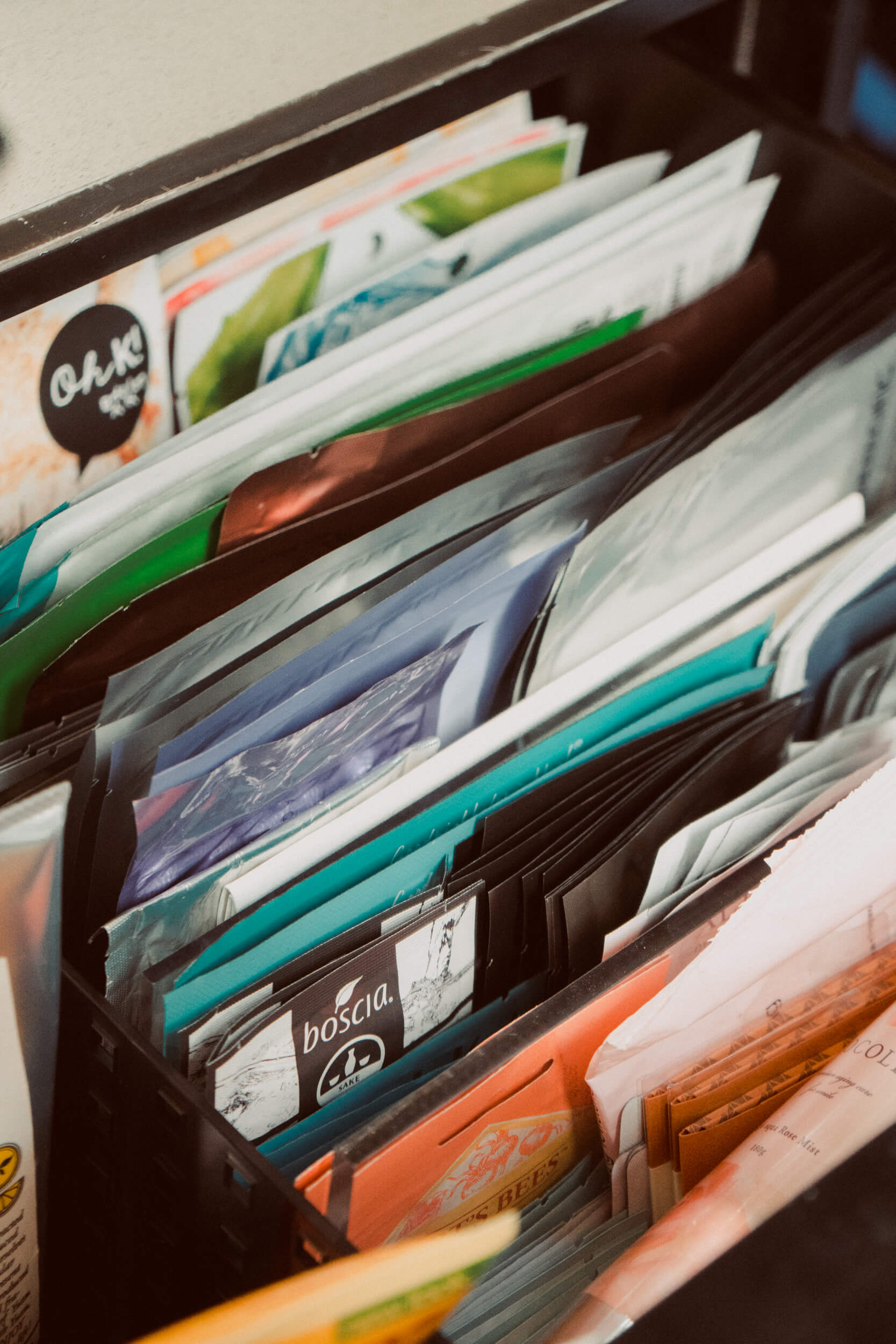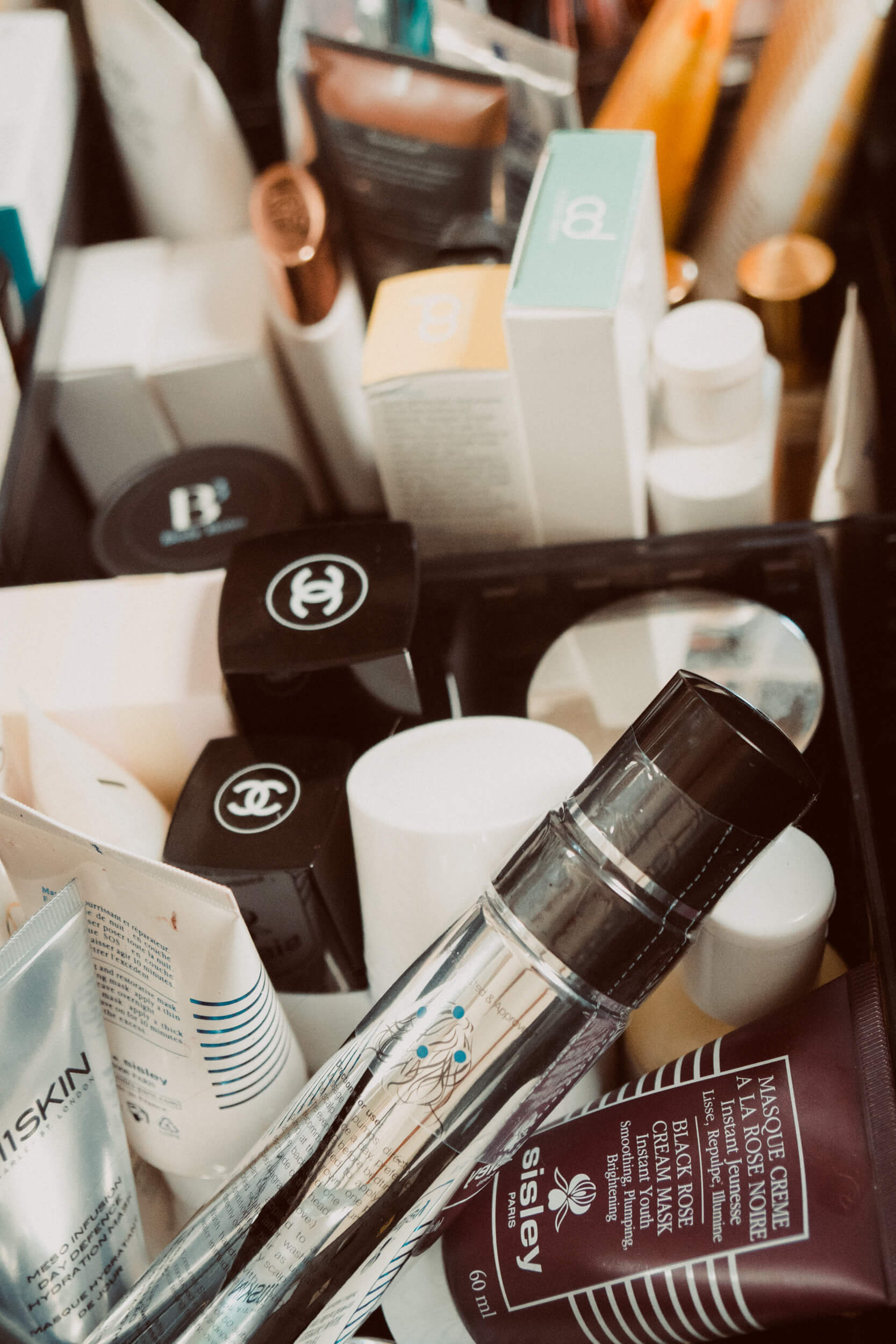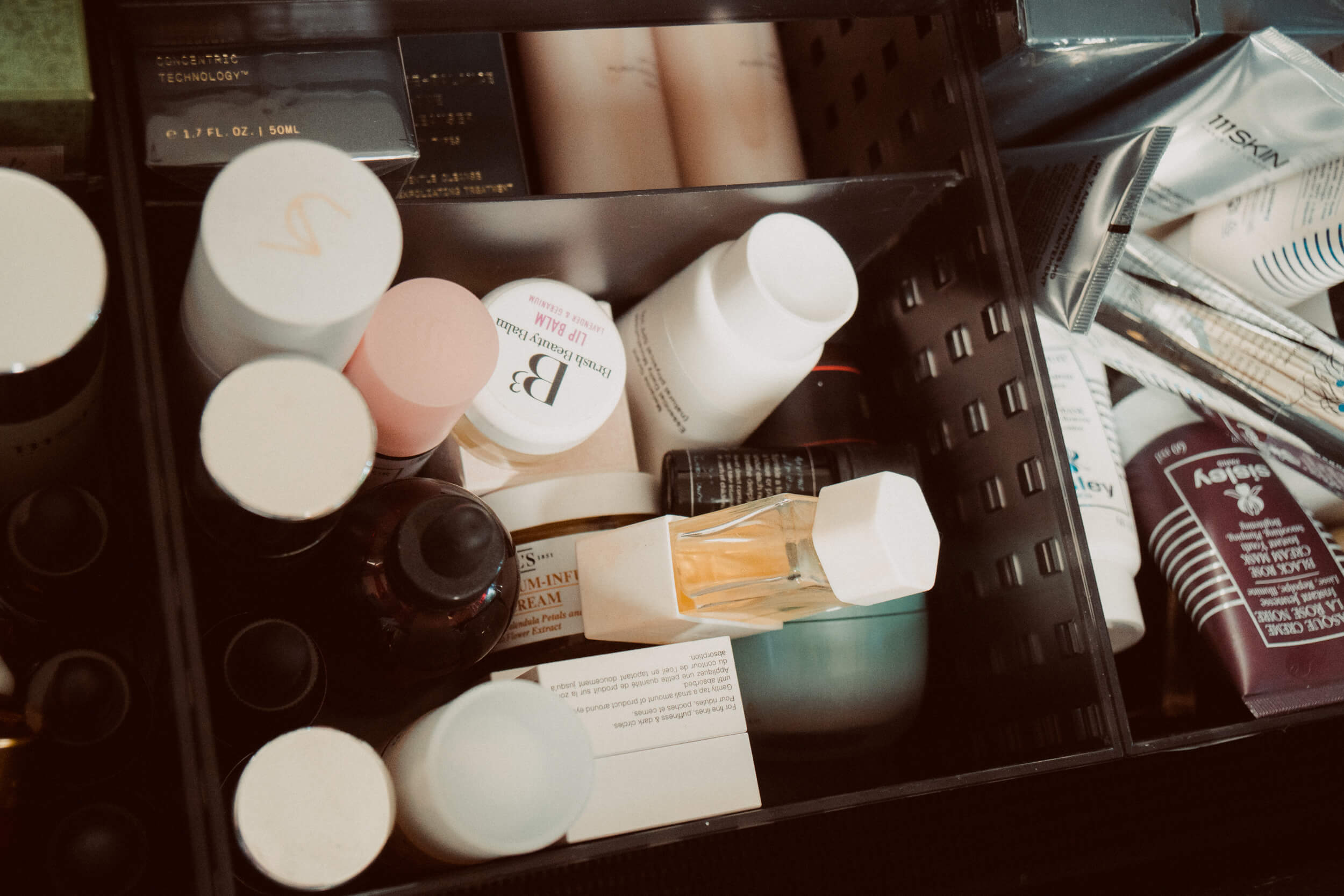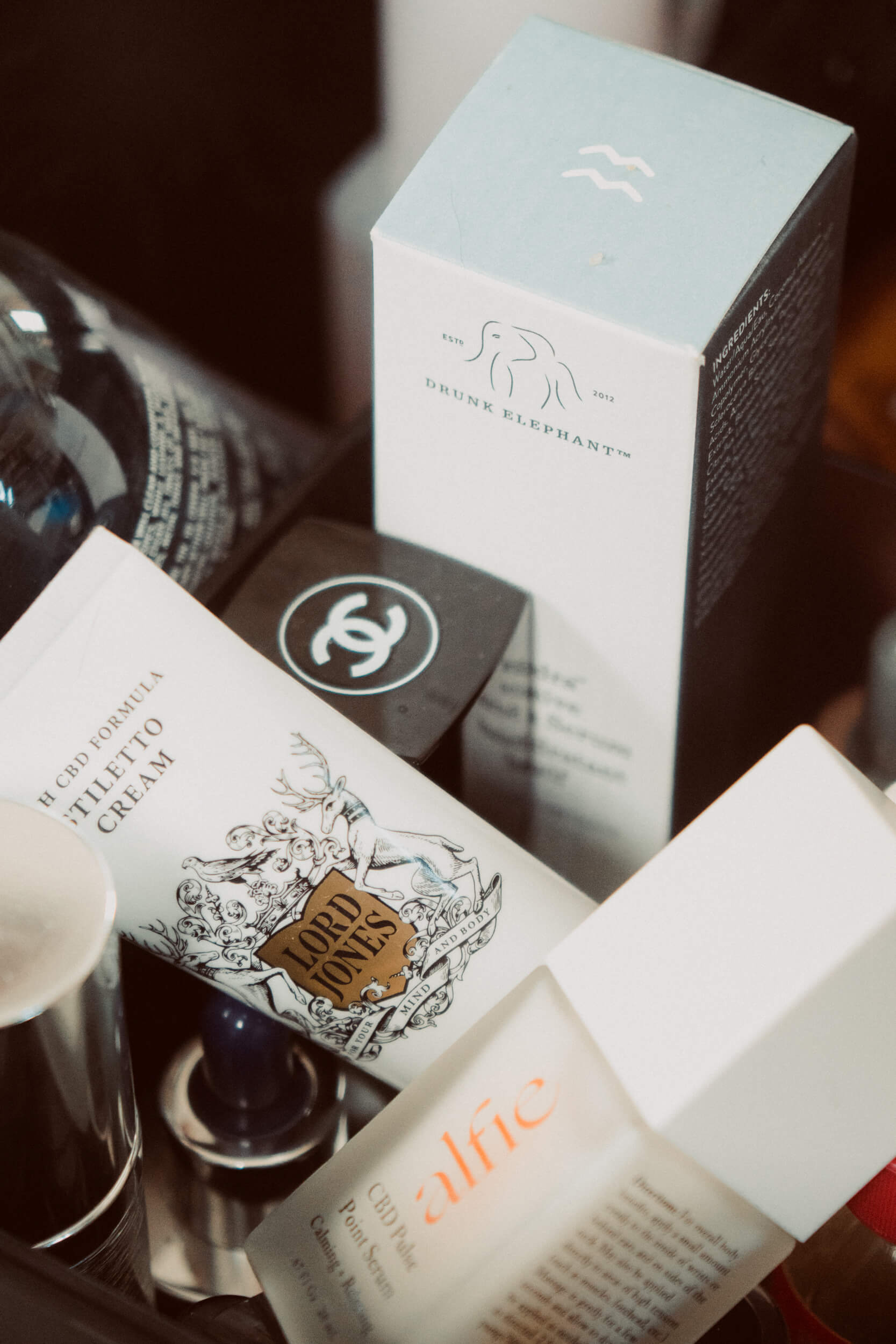 Do you have a favorite facial? 
I don't get to have facials very often but when I do, I'm in New York and I go to Tracie Martyn. I love her, she's one of the best; she makes her own products, she's passionate about natural beauty and skincare.
She has a red carpet facial that I've only had 3 or 4 times in my life, and I can assure you that when I do it I look like a different person, I don't know what she does, but your face is literally lifted. It's a miracle. She's amazing.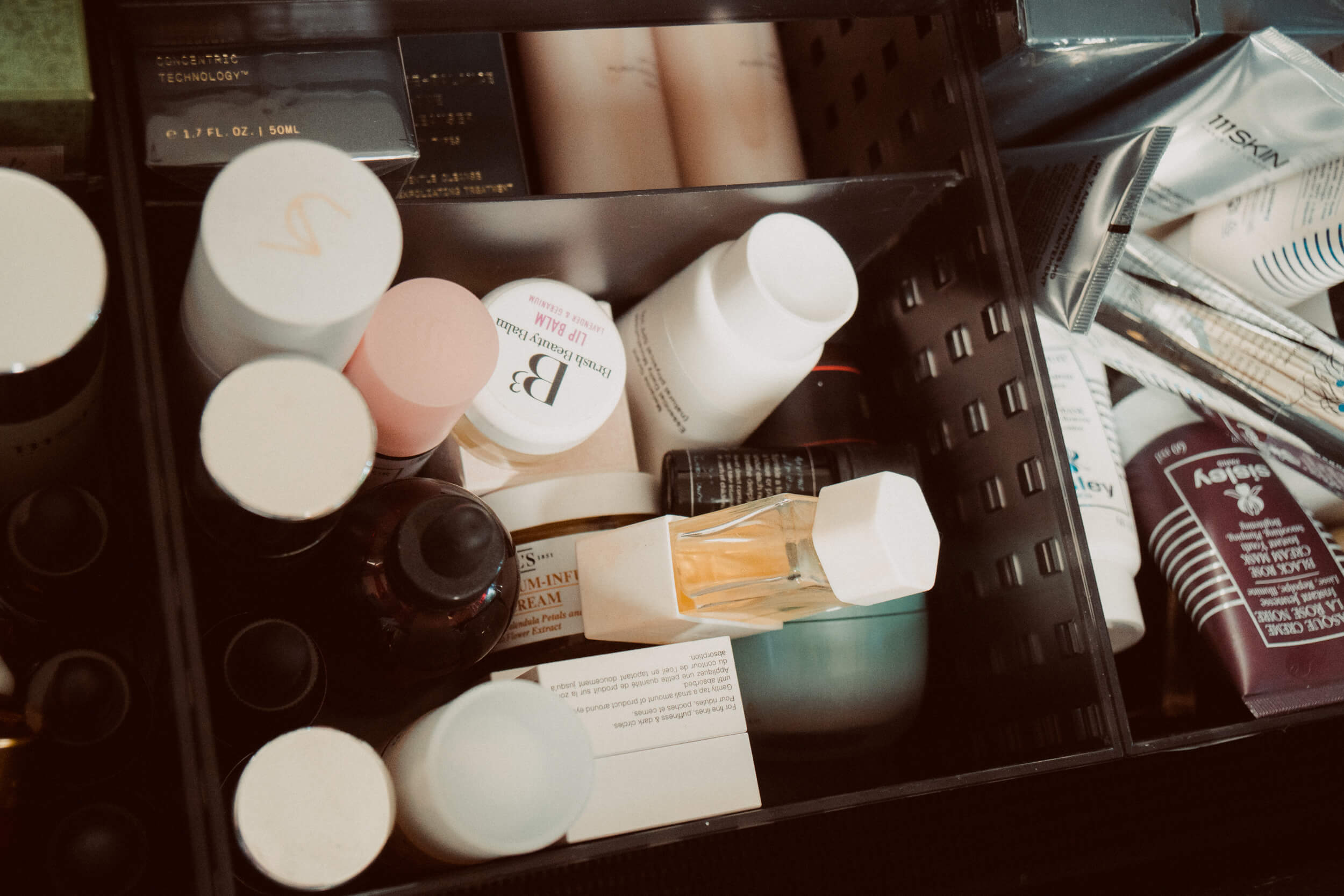 What does it mean for you to feel comfortable in your skin? 
It's about feeling like I have something to contribute, to bring to the table for people. When I'm working, I don't feel like I'm coming there with an ego, I feel like I'm coming there to contribute to something. Otherwise, it wouldn't be satisfying for me as a person I think; as an artist, I want to feel like I've made a difference in someone's life. So, for me, that gives me a sense of feeling good in my skin, I feel like "oh, I did something for someone else today, I've lifted their spirit."
What are your holy grail products, the desert island products? 
I'm obsessed with In Fiore skincare, there is something about the sensibility of it; it's so special, it feels like it's made in a sorcerer's den and I love the intention behind it, and all the craftmanship and the ingredients, it's like very witchy. And then complexion wise, I started to work with Koh Gen Do closely because I'm a crazy fan of what they do. They only really work on complexion products, and their Japanese sensibility, and the way that's made, from a woman who had trouble with her own complexion, with acne and things like that. I use their concealer, their moisture foundation, their powders. Everything just feels sensorial, beautiful and considered.
And then, as far as lipsticks, I'm loving Pat McGrath matte lipsticks, they are beautiful and Lisa Eldridge, I've been obsessing over her lipsticks.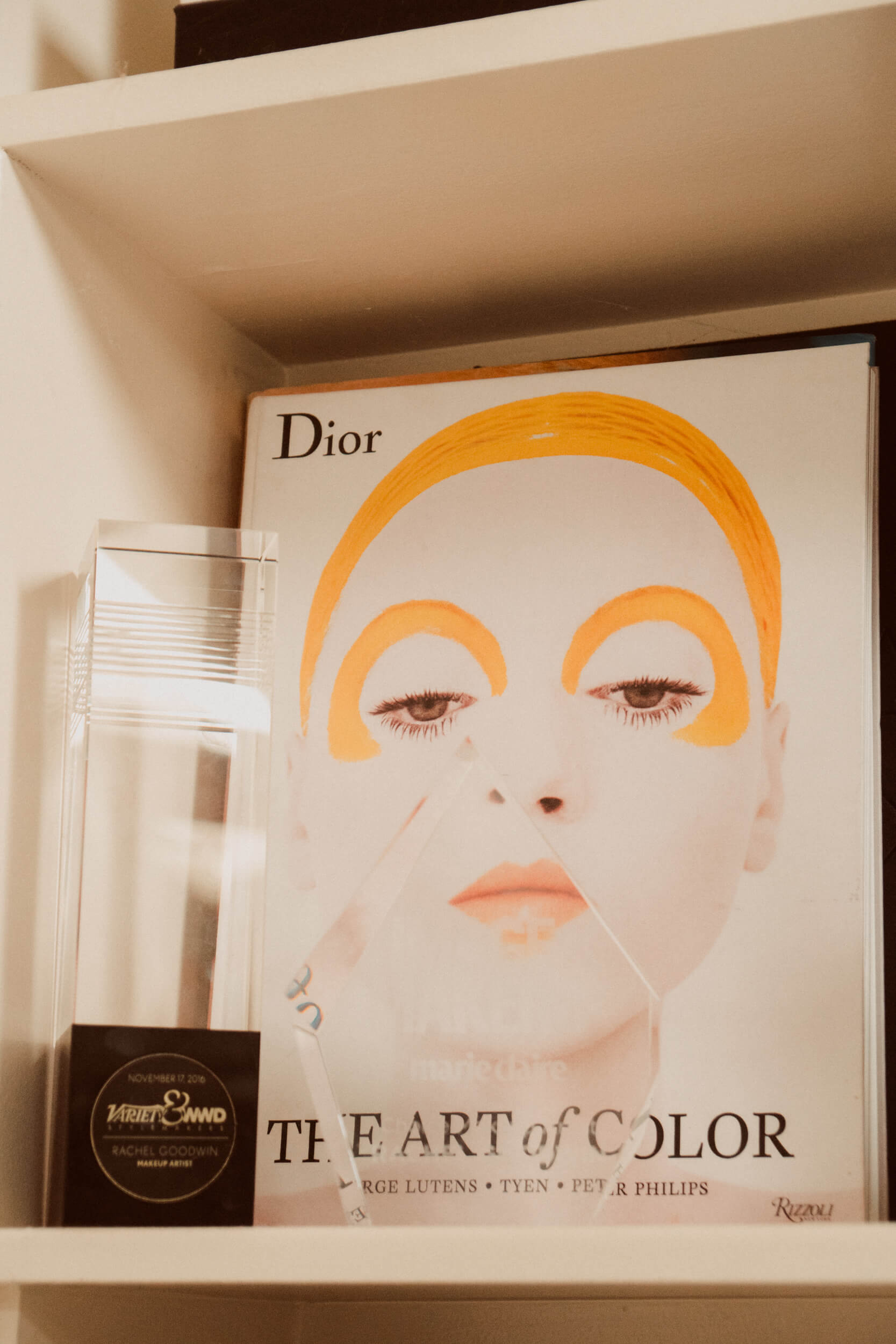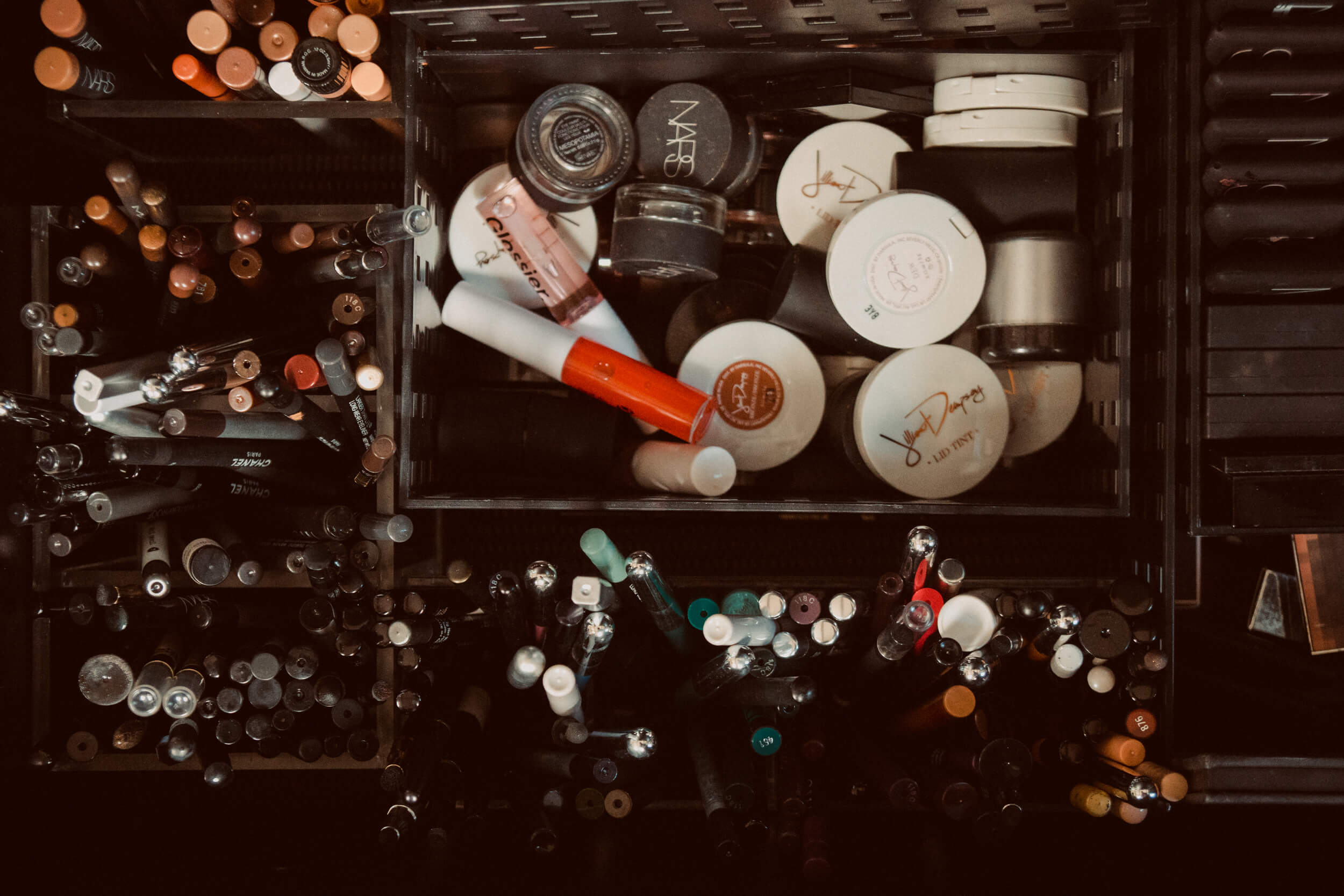 …I've been obsessing over her lipsticks."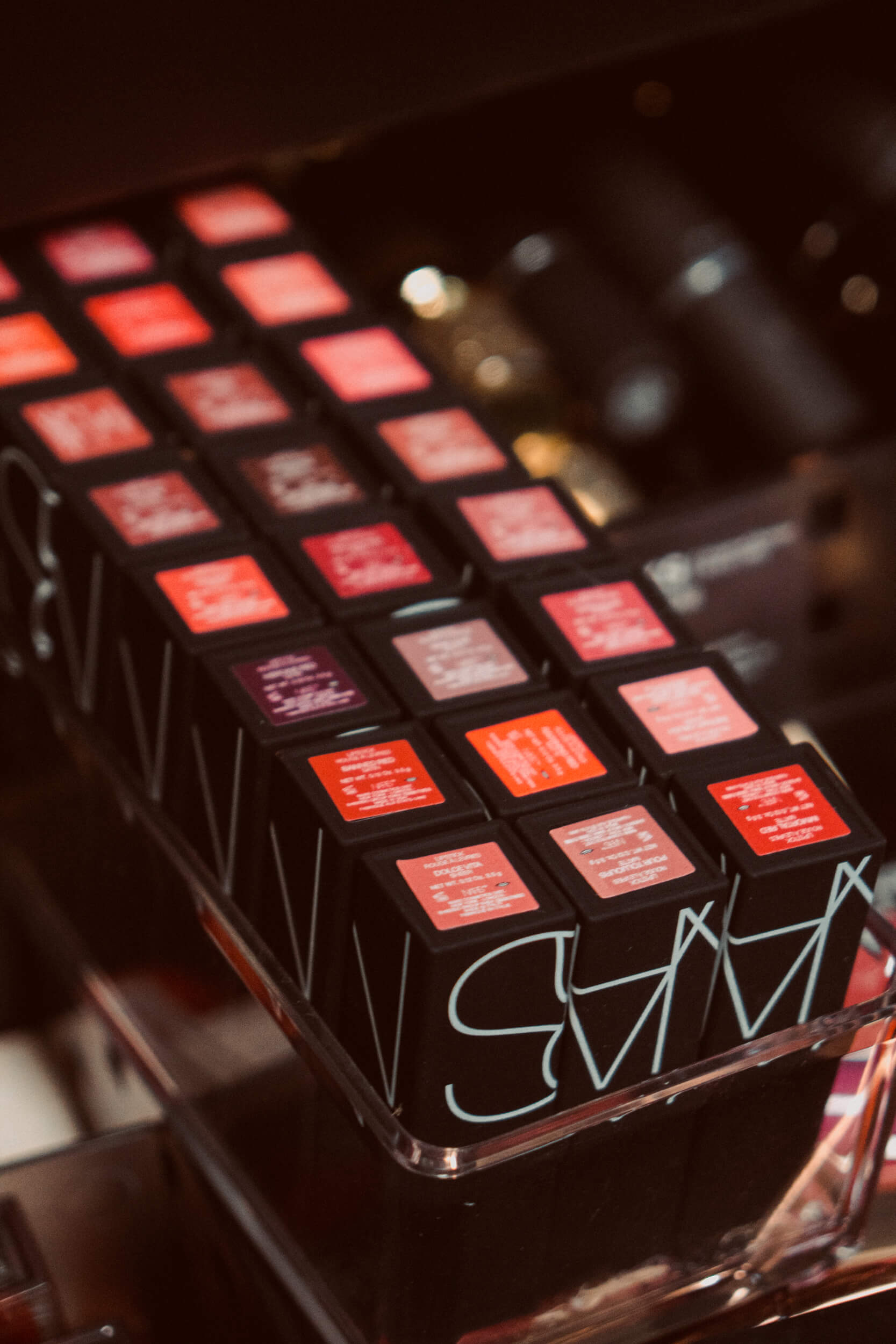 "…as far as lipsticks, I'm loving Pat McGrath matte lipsticks, they are beautiful and Lisa Eldridge…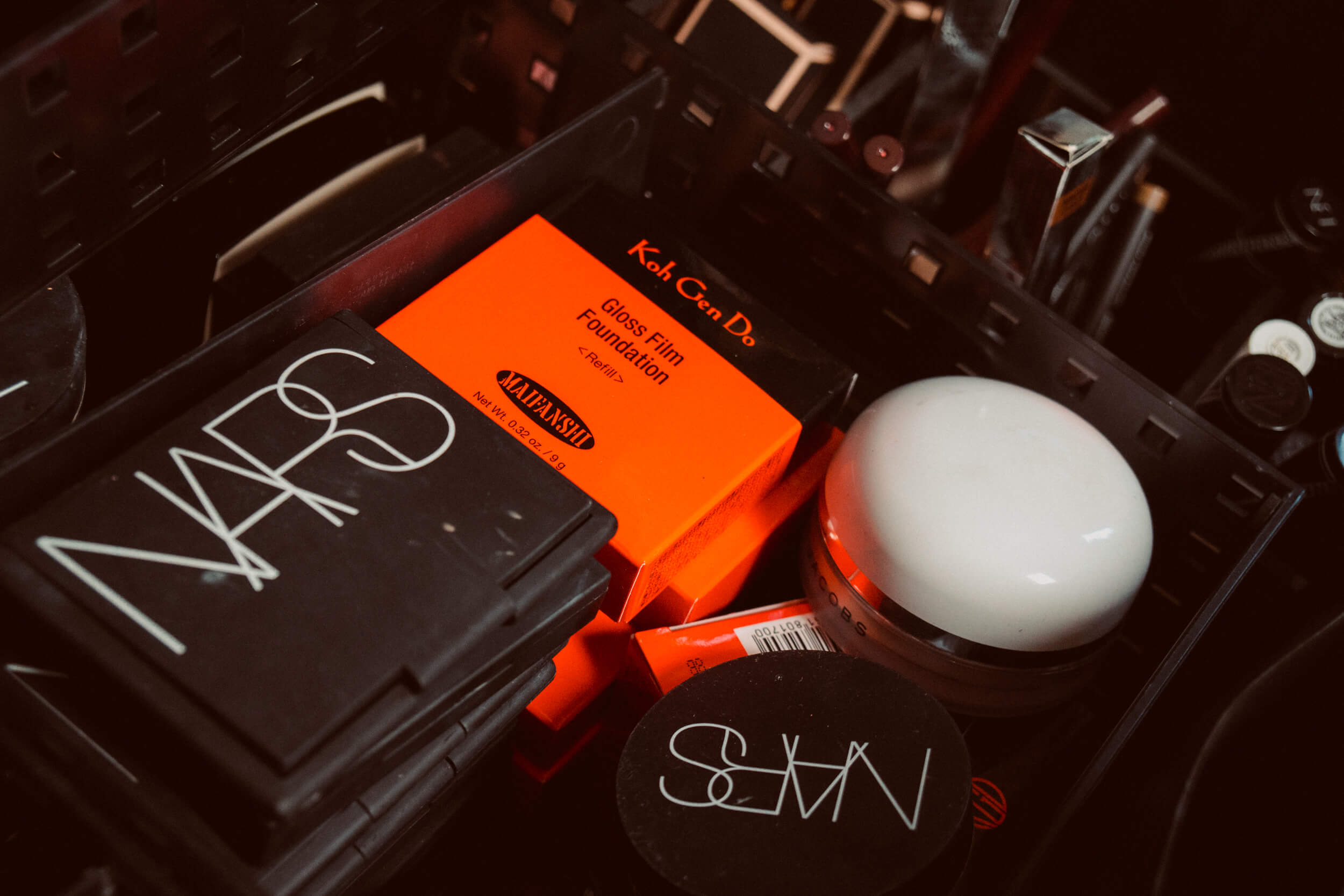 I've never bought one because they are always sold out.  
I know, I feel like when I pull them out, people are like, "uuuh," it's very exciting for every woman when they come out of the bags. Those are beautiful, not only the colors but also the packaging. I just love how passionate she is and that she doesn't do a bunch of things, she is just sticking to like one product. So those are the kind of things that I love, it feels super authentic and beautifully made.
I've also recently gotten Victoria Beckham's line and it's really good. The packaging is gorgeous, the products are beautiful, again the sensibility is very specific and it's not trying to be everything, it's just being very considered, so I loved the simplicity of it and the textures.
And then I'm loving the Riki mirrors, because I have a few, the one I have in my beauty room is the biggest, I have one that I carry with me in my kit, that's about half that size and then I have one that's in my purse.
What's the book on your nightstand? 
Right now, there is this website called "Spirit Daughter" founded by Jill Wintersteen and she makes these full moon workbooks, which is like sort of investigating things and goals, like things that happen that come up around this type of energy and how you can use that energy to help you evolve and grow and look at patterns you may not have been paying attention to that you are comfortable in. I love her, and she's amazing and she always makes these workbooks and she has sent me a few so that's what I was doing.
That's great. I love these kinds of books.  
Okay, so you understand. People are going to be like, "this girl is woo-woo." [laugh]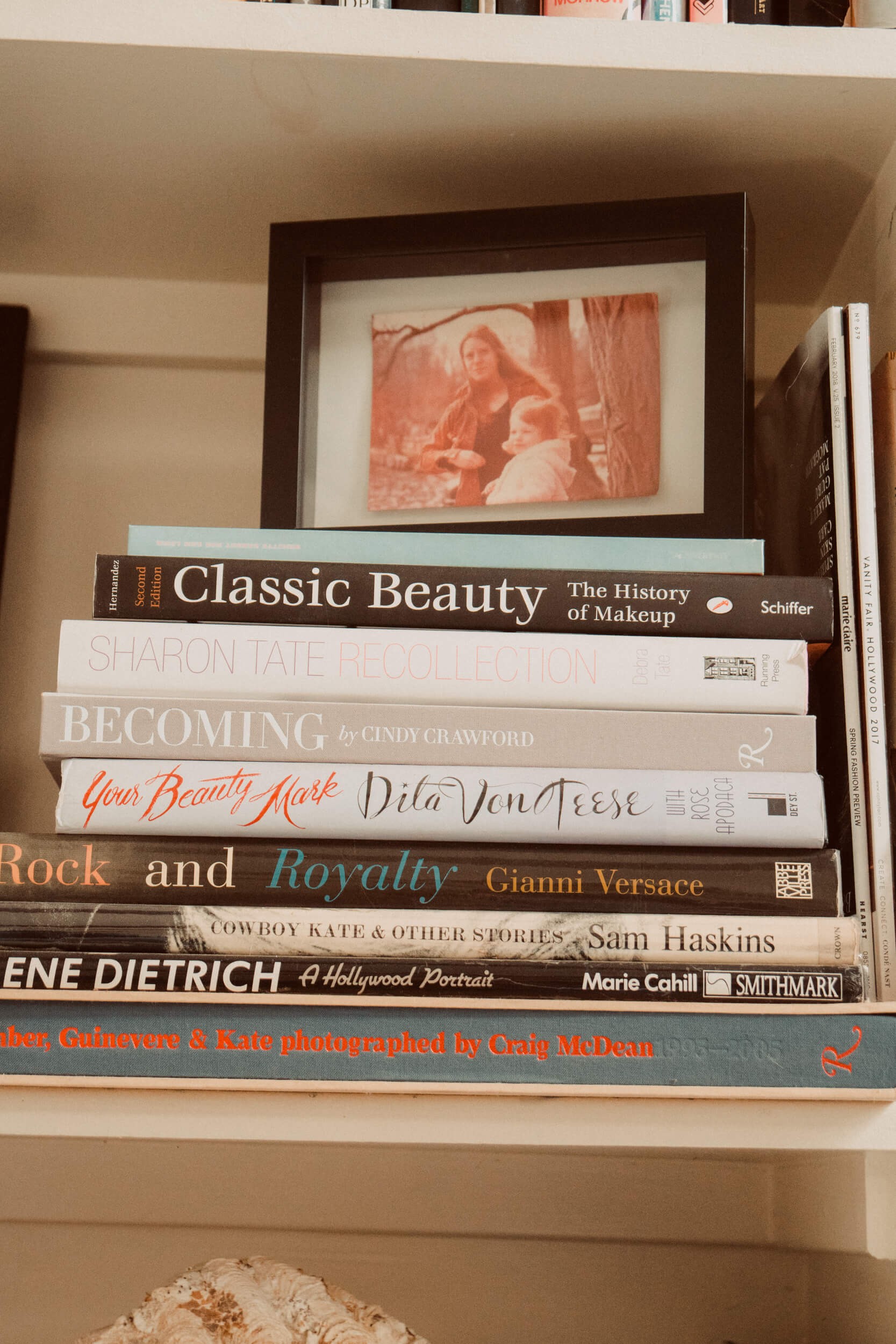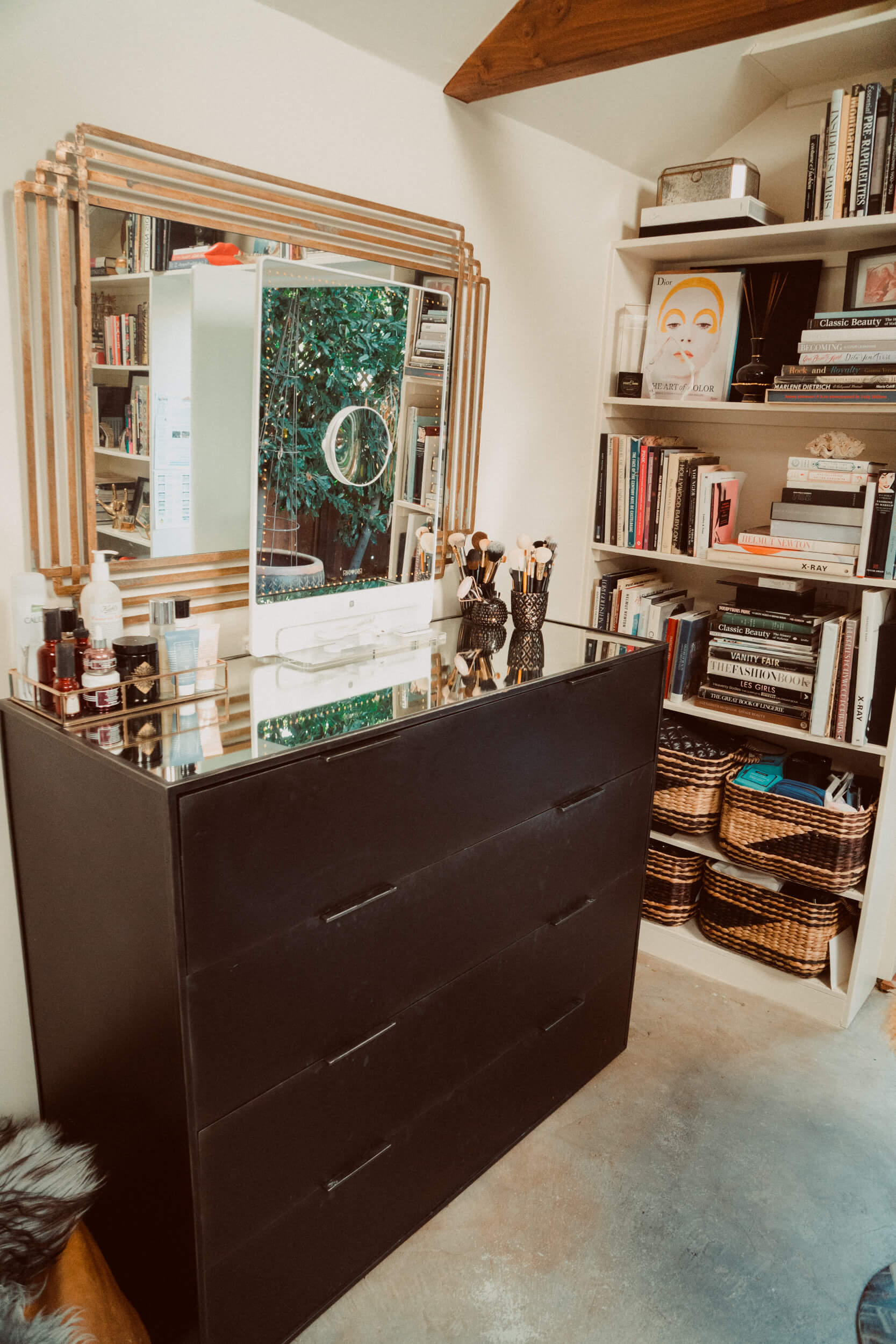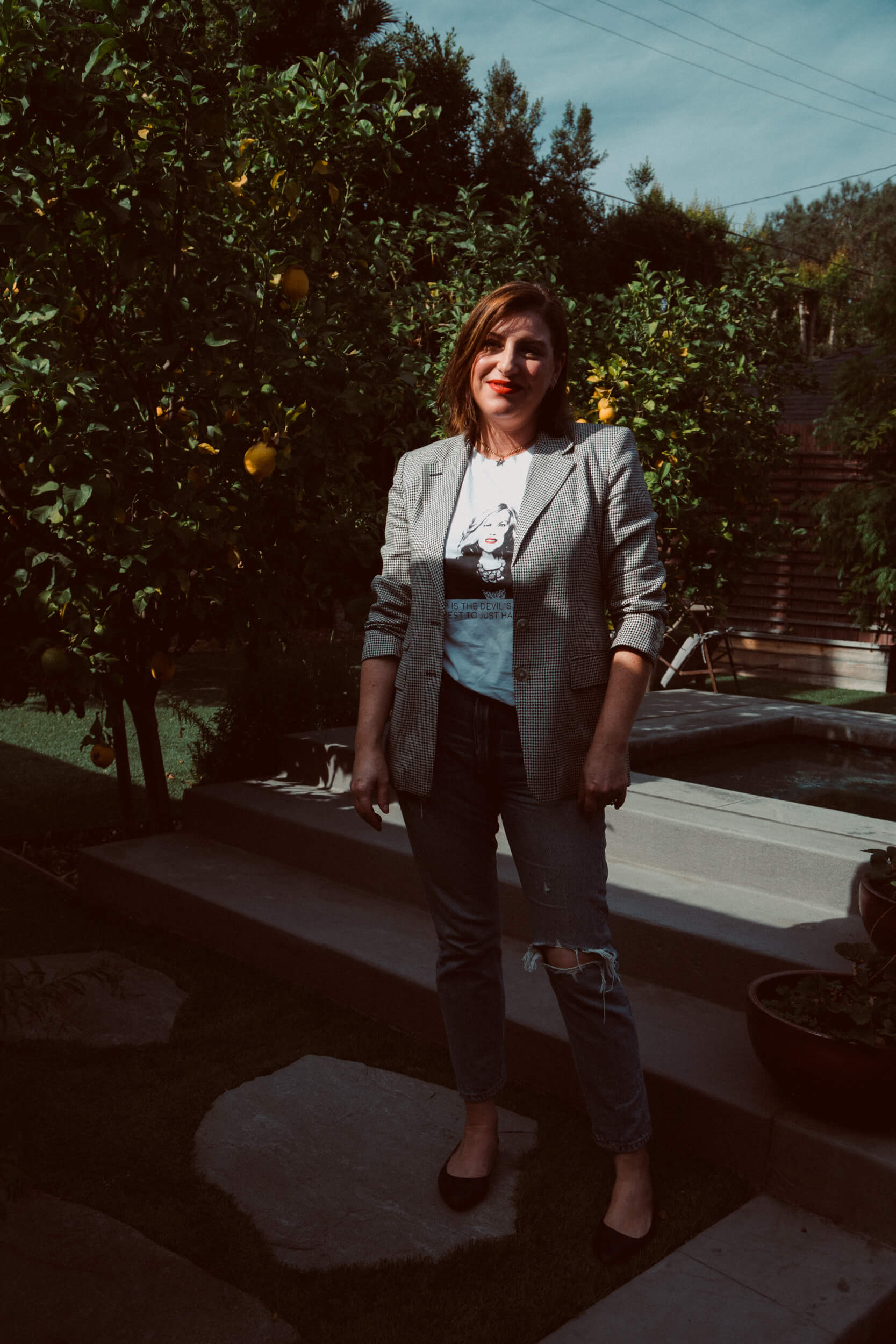 What's your go-to makeup look? 
What I'm wearing right now: I'm a red lip girl, sometimes it's like when I'm in a mood where I don't feel ready to do something I just put on red lips and I feel ready. So, for me, it's a 100% I'm going to have a mood shift, I pretty much can guarantee it. Versus when I put on other colors, I may feel fresh or comfortable or easy but when I put on red I feel powerful, and I feel in my element so it's like anytime I'm like in a question, the question mark is there, I just put on a red lip.
Me too.  
It looks very good on you.
Thank you. I hope I put it right. 
Yes, you did. All my heroes were red lip women, so I just kind of ran with that.
Bath or shower? 
This is a hard one for me because I have to take showers most days since I don't have time for baths but if I get a chance to take a bath, it's a bath. Every time I travel, I have to request a bathtub because it's the time I can get for myself. So, if I'm being good to myself, it's a bath, and if I'm being practical in my daily life it's a shower.
I feel like a bath it's a total indulgence that I wish I had more time for.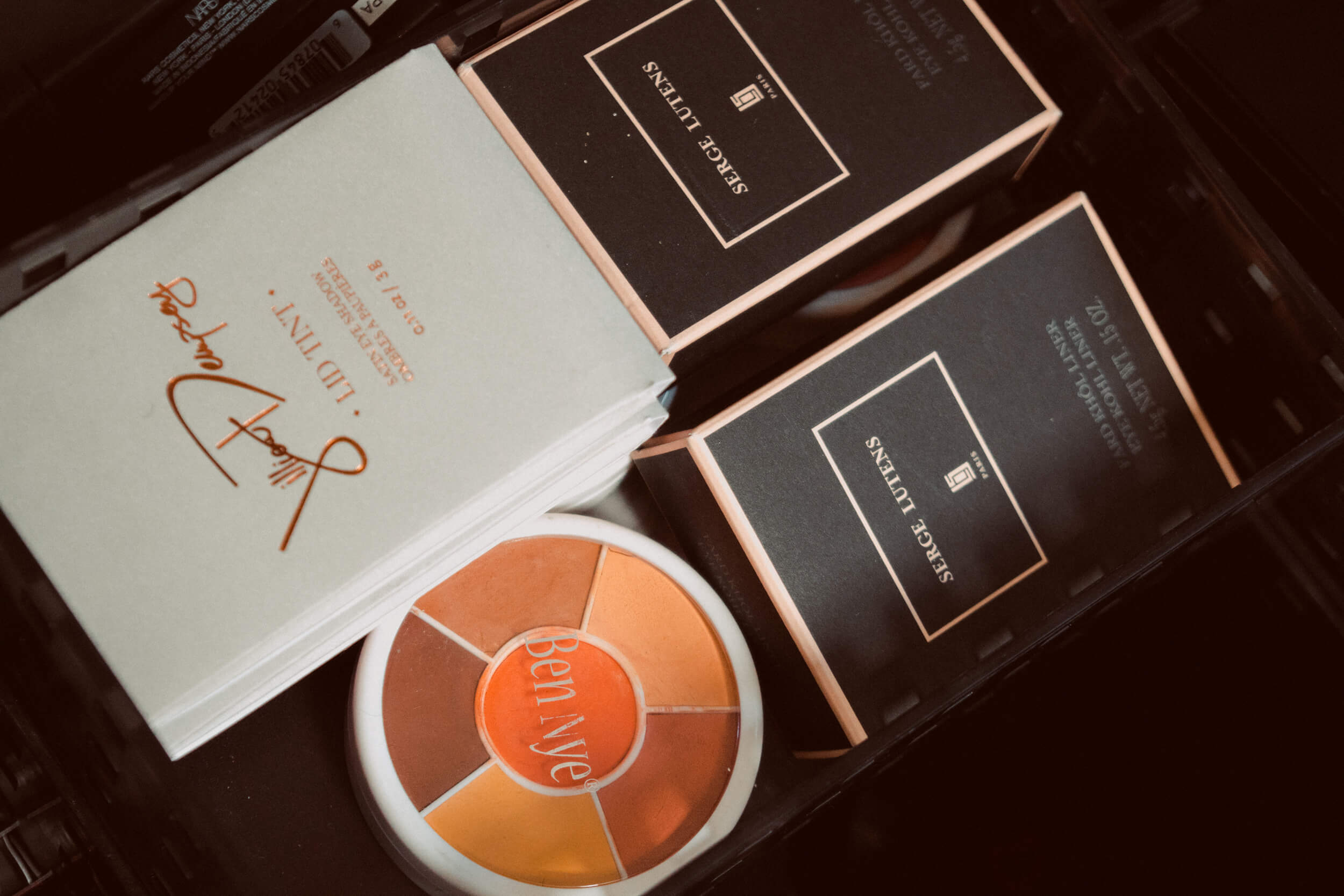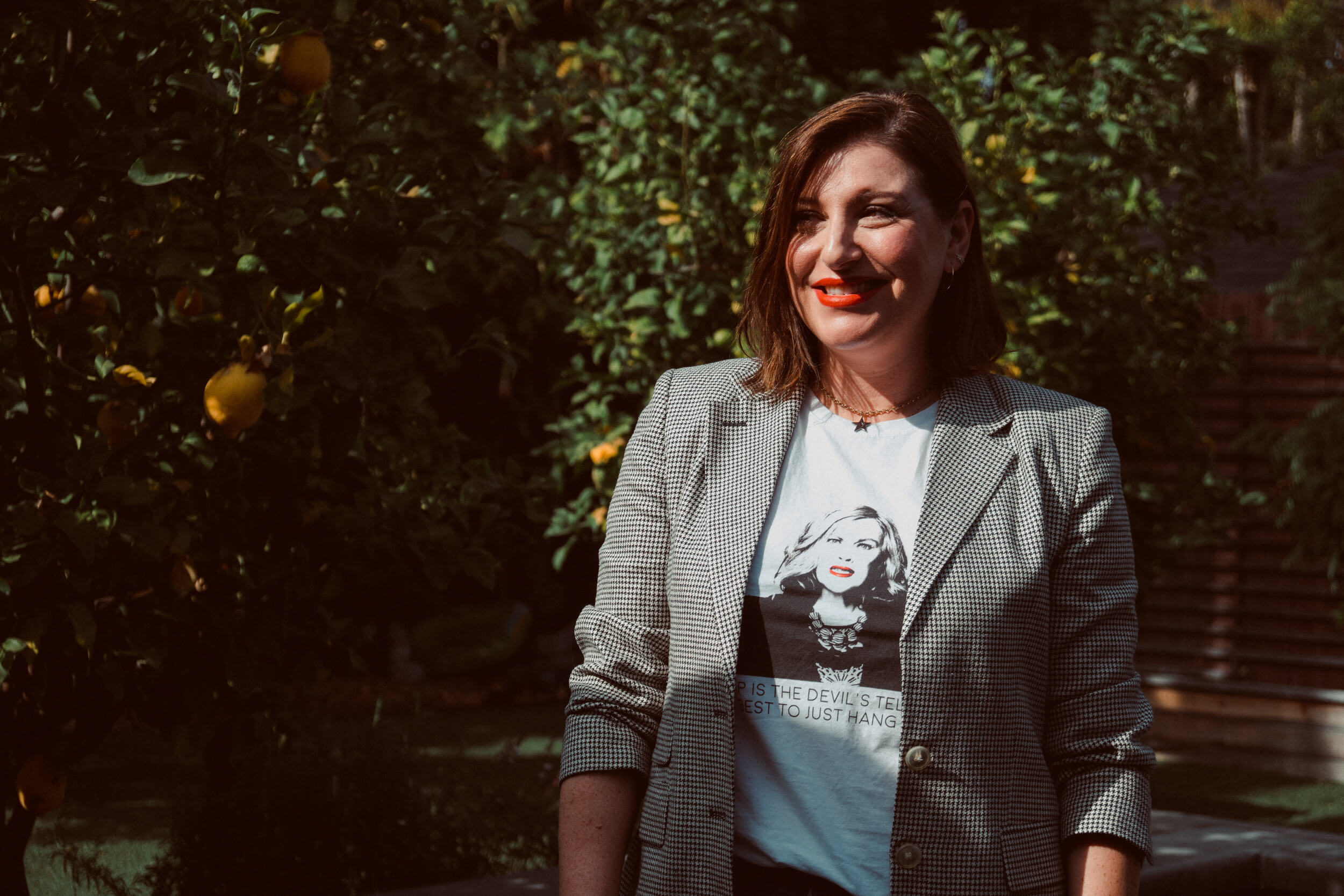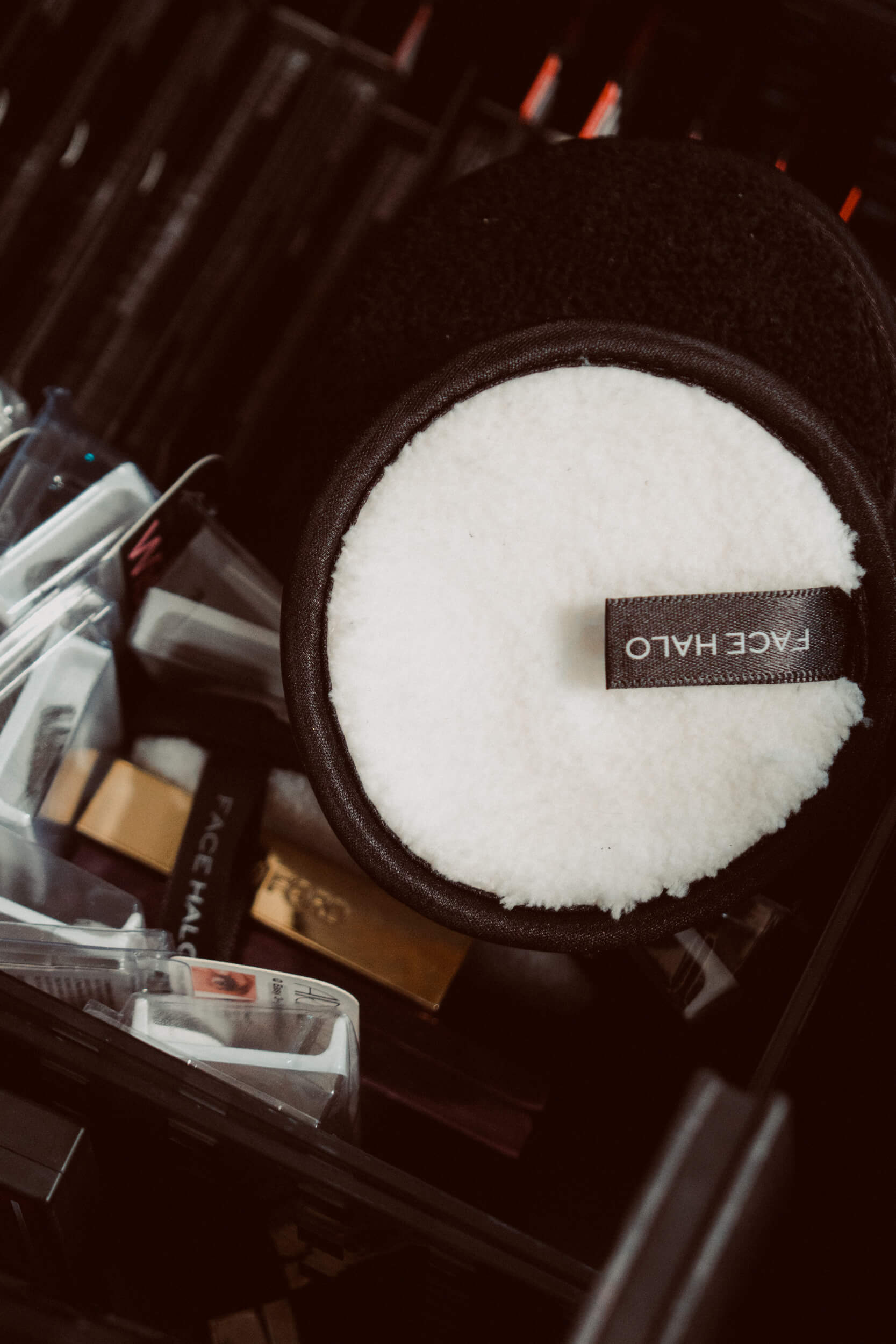 "…when I put on red I feel powerful, and I feel in my element."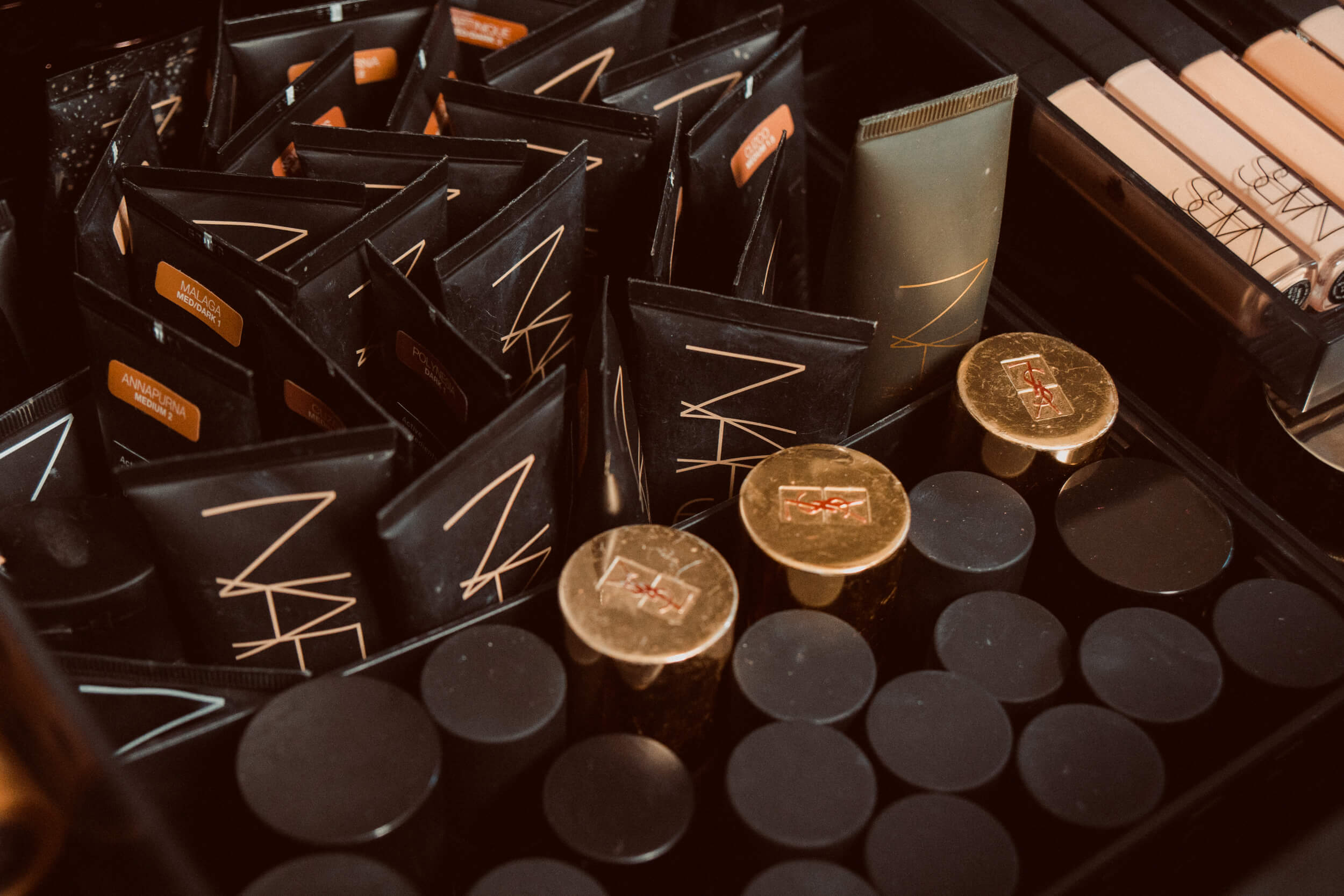 Favorite hairstyling product or tool? 
My hair is just this, this is what my hair does, I don't have a lot of options, so I just have to accept that this is just the way it is. I was born with this hair. What I will say is that I love Living Proof, they have a fantastic mask, called Night Cup, that you put on at night when you go to sleep and then you rinse it out in the morning. My hair is fine, so I can't use heavy conditioner but for whatever reason, that makes my hair completely hydrated but not weigh down. I love their products.
Your favorite fragrance? 
I'm a fragrance fanatic. I recently got to go to Grasse, to go there and see how they pick the flowers had been a dream of mine since I was 21 after reading a book called "Perfume." I was like, "one day I will go to Grasse" and it only took 20 years. I'm just so fascinated with perfume making, and I love a lot of different fragrances, but I find that the ones I end up coming back to are pretty simple chemistry wise. So, the one I end up wearing the most is Tom Ford's Santal Blush. But recently, I was lucky enough to have a fragrance made for me by Douglas Little who has Heretic Perfume: We were both in London and he DM'd me and I was like "What time?" [laugh] He would let me smell something and then I would rate it, 1 to 10; we did this really interesting process and then I got to make my own first-ever fragrance, I mean he made it but I helped him with telling him what I was drawn to.
And I had 2 boys, but I thought I was having a girl and so I had a girl name picked up: Fable, but I never had a girl so I called the fragrance Fable. [laugh] So I got my girl name and I got another perfume.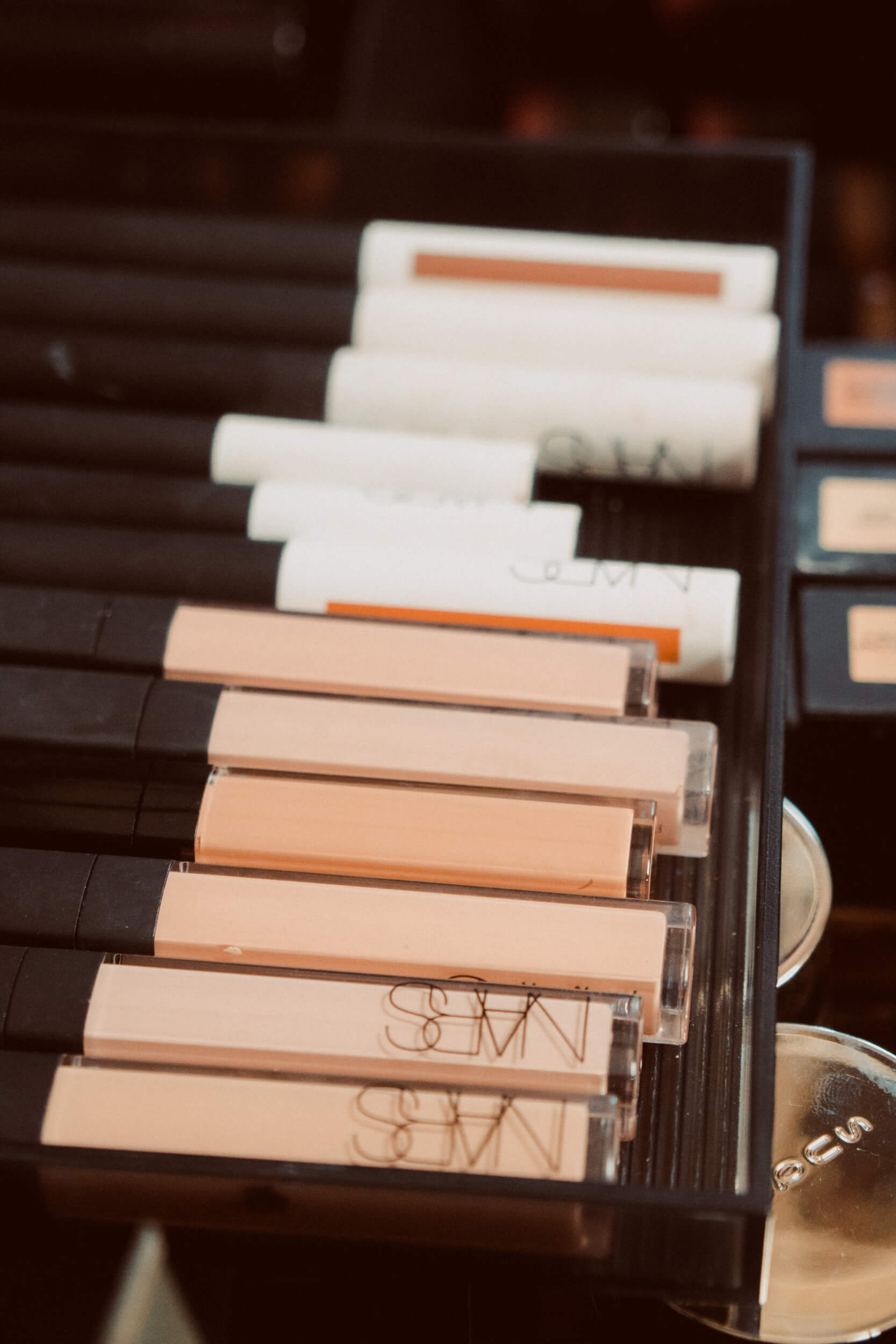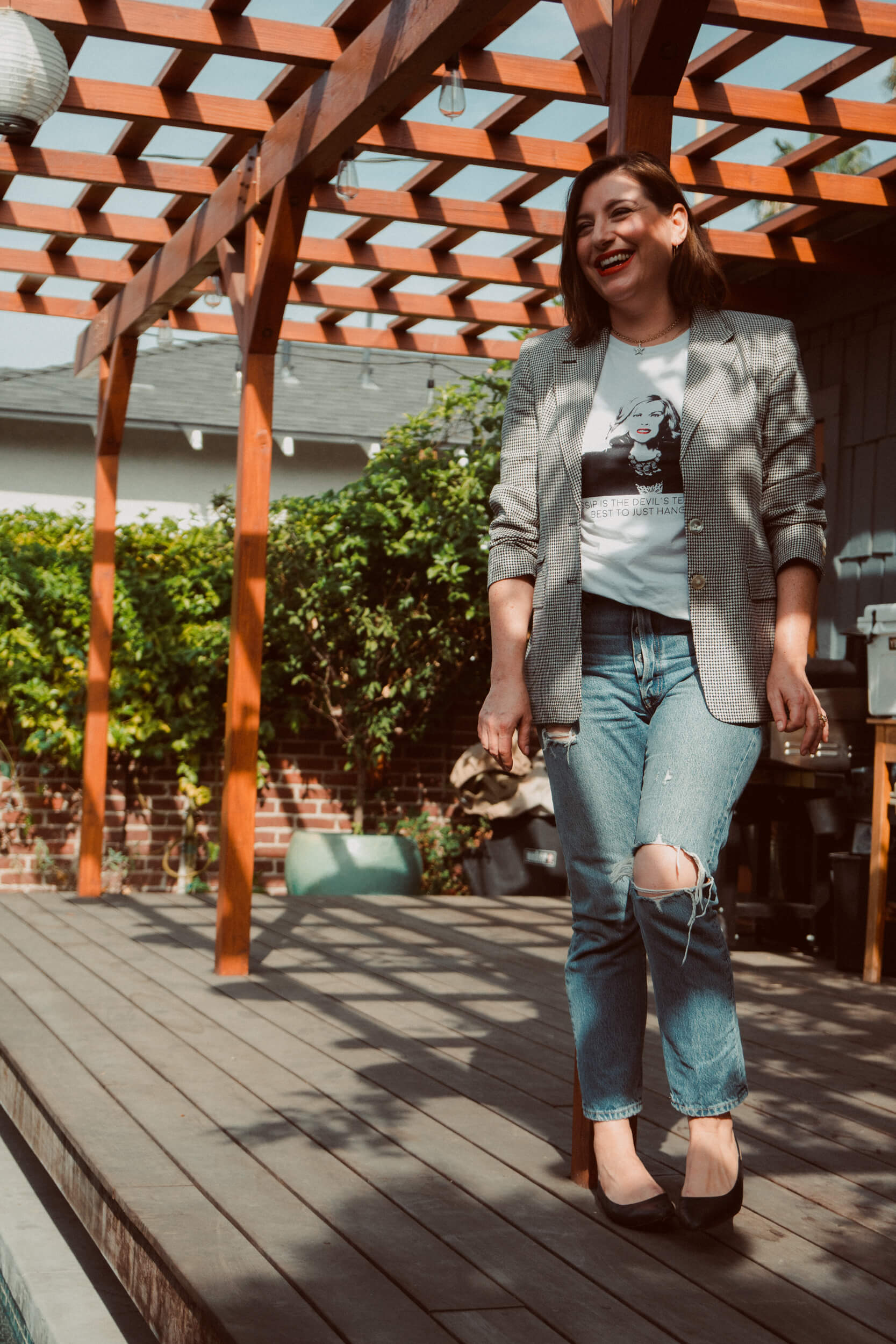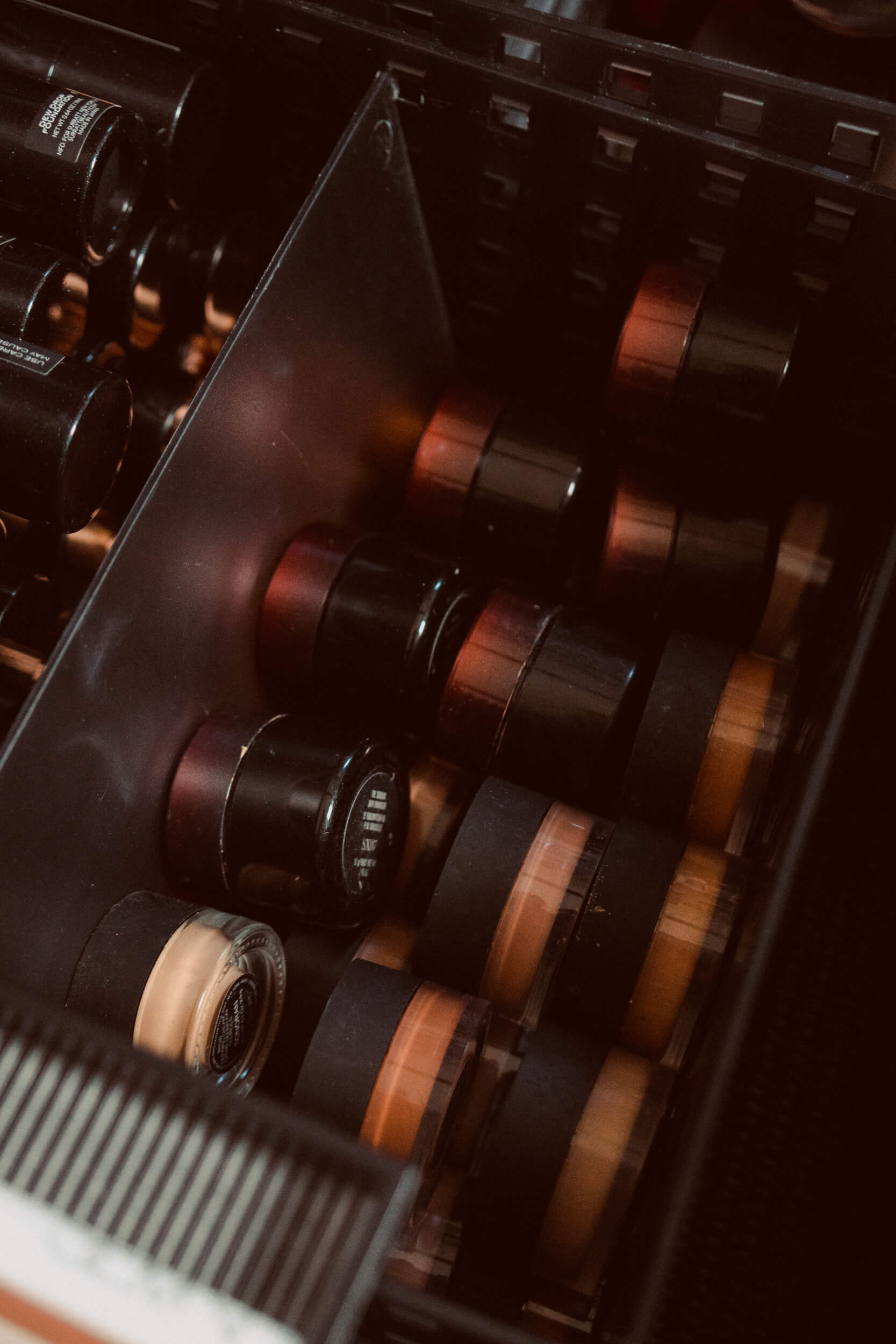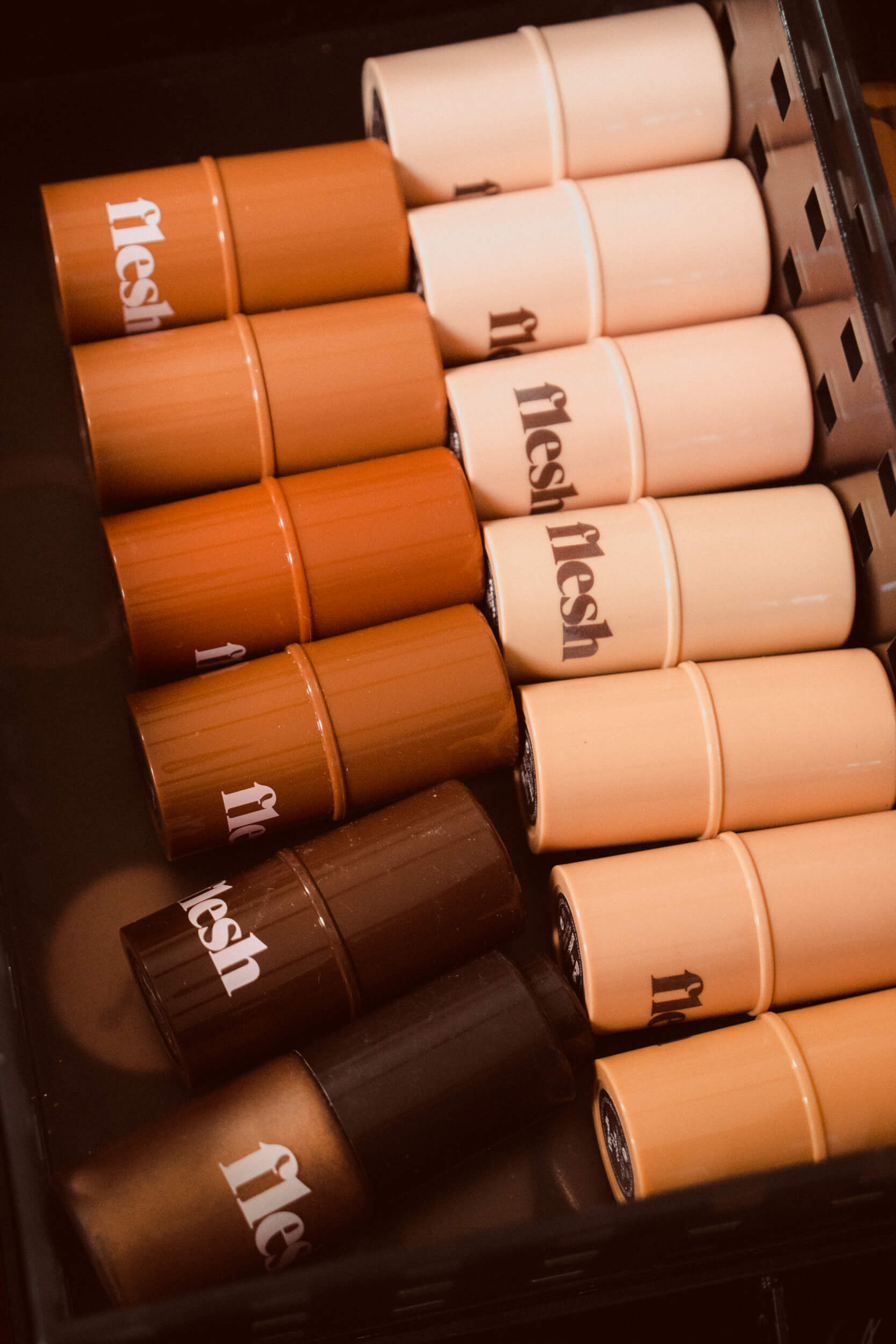 What was your first beauty product obsession? 
My mother had really big eyelashes and she used to put a lot of mascara – it was the 70s – and as a little girl, when I would draw pictures of her, she would have these enormous lashes. [laugh] So I think, my first obsession was mascara but then it moved to Lip Smackers by a company called Bonne Bell, and they made it in all different flavors, and they smelled like candy. I was obsessed.
Since you travel a lot, your jet lag beauty cure? 
Yeah, my jet lag beauty cure is to not drink on the plane ever, I don't do it anymore, I used to and it was ruining my life because I would get there and feel horrible. So, I wait to drink until I arrive where I'm going. [laugh] I just drink a lot of water on the plane, that's it. Then my favorite thing to bring on the plan, beside a sleep mask, is called Altitude Oil, and you just basically hold it under your nose or you can either put it on the towels that they bring you or you can put it on your pulse points and then breath in deeply a few times and it really helps, it gets you back. And then if I'm going anywhere where there's any kind of ability for me to walk outside, like a park or something, I'll just go there take off my shoes and walk on the grass because it's immediately like it plants you on Earth.
What's the bravest thing you have ever done? 
The bravest thing I've ever done is becoming a mother and giving birth to my two babies here at my house: I decided that I didn't want to go to the hospital and I wanted to just be in my home, and I wanted to have my children naturally. My whole life I thought I would never do such a thing, and for some reason, I was about 7 months pregnant, I decided this was what I wanted to do and I wanted to fully experience birth and it was the thing I was the most afraid of outside of airplanes. [laugh] So I don't know where it came from because it was not something, I thought I would ever do.
"my favorite thing to bring on the plane, beside a sleep mask, is called Altitude Oil, and you just basically hold it under your nose, and then breath in deeply a few times and it really helps, it gets you back."
What would you love to see more and more in the beauty world? 
I want to see more and more authenticity – and I know that word is overused – and I think I'm starting to see is individuality, eccentricity, unique voices in the beauty space and less beauty templates, less about ideas of beauty that constrain, women telling other women "this is the way they need to look in order to be considered sexy, beautiful or compelling."
I was lucky enough to be raised in a time where expression was the predominant use of makeup because I grew up in the 80s and there was Boy George, Annie Lennox and David Bowie and there was so much expression and it was not necessarily gender constrictive or anything like. Getting away from this idea that there is one version of beauty that is perfection, and perfection to me is the least inspired idea of beauty. I find people's quirks very interesting, usually, the thing I love the most about a person's face I'm doing, is the thing they hate about it. [laugh]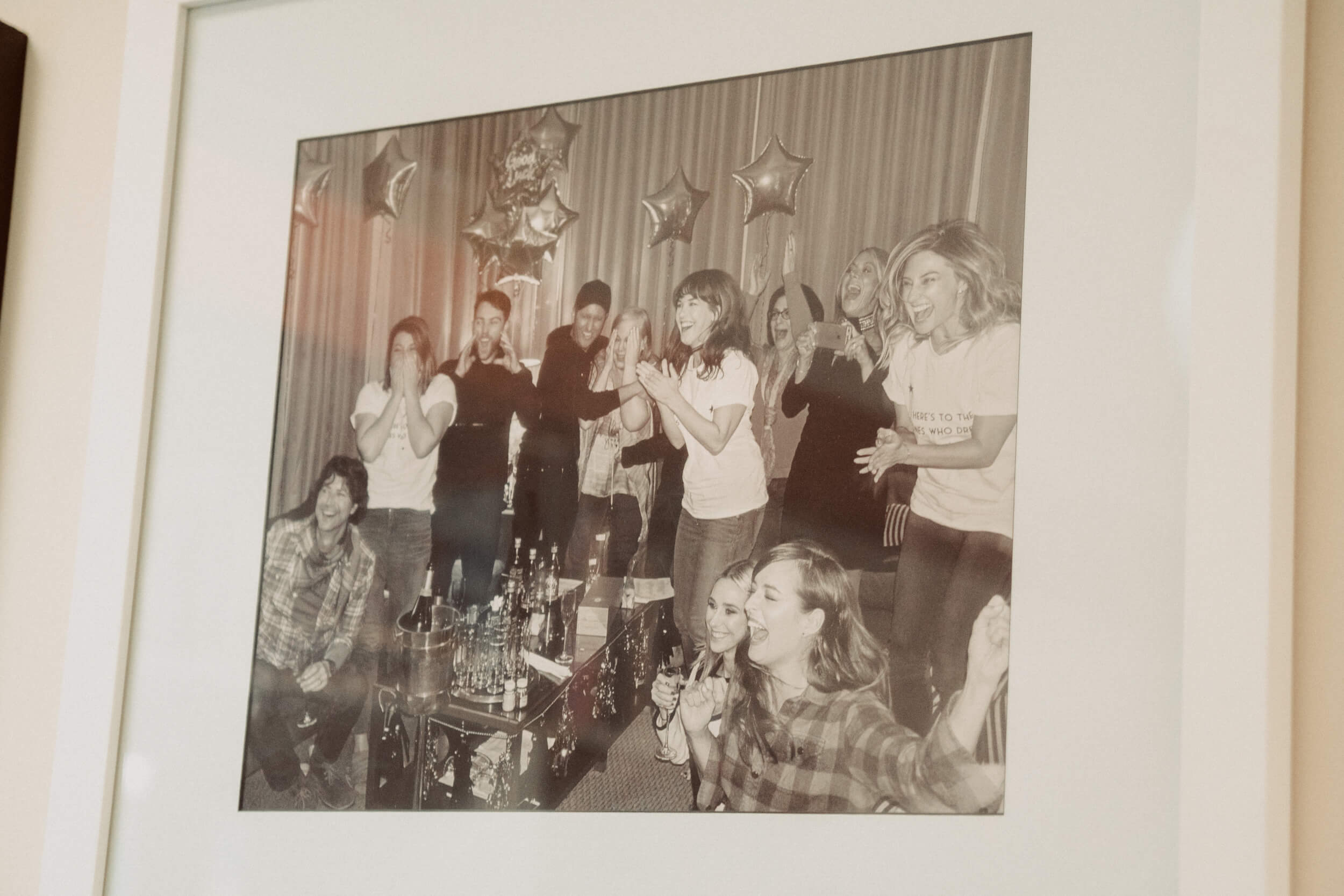 "Perfection to me is the least inspired idea of beauty. I find people's quirks very interesting…"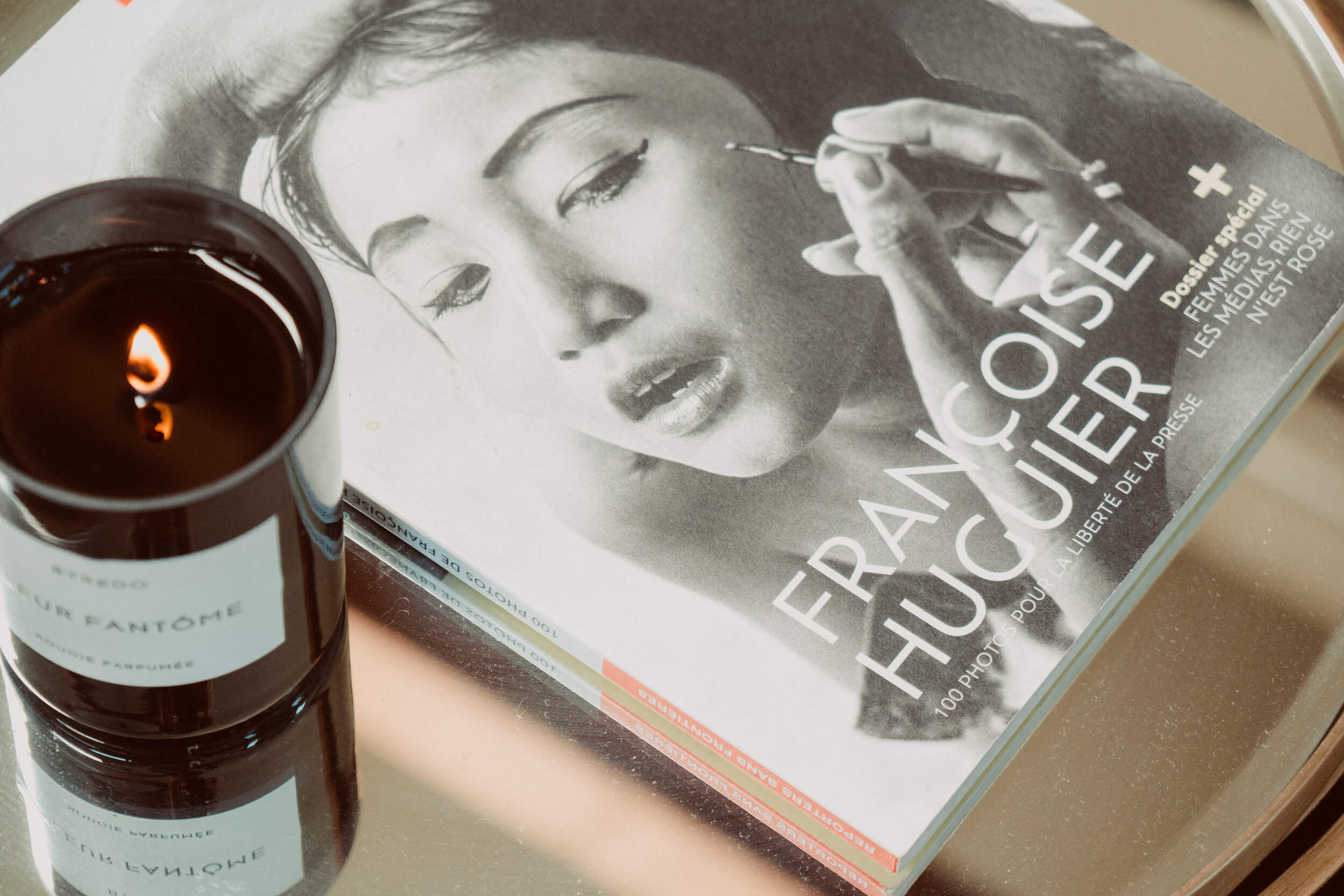 And talking about creativity, I loved the makeup you did on Emma Stone for Paul McCartney's video.  
Thank you. That was fun! It was an awesome experience.
Were you free to do whatever? 
It's never really 100% free to do whatever in the sense that we had a constrictive idea of what was supposed to be. Everything was supposed to be black and white. It was a kind of a video where we were in her subconscious mind: she is in the therapist's office, he hypnotizes her and then she goes into her subconscious and everything is black and white. She's the one thing that they were like, "maybe there should be color" because she is the "center" of this concept. So, once they said let's use color, I had this vivid idea about what I wanted to create: I drew it, I showed it to the director and then they came back, we made adjustments and so on.
The creative process is very collaborative and for me, as an artist, the scariest thing anyone can ever say to me is "do whatever you want" because that would make my brain explodes with ideas, there is just so much going on all the time that if they don't give me a framework, I'm often just paralyzed by that, so when they gave me the framework I was like "yeah, I can make something cool out of this." And she let me bleach her eyebrows for that; the thing about Emma as an artist too is that she is very comfortable losing herself in a character; even for photoshoots when it's supposedly herself, she doesn't really enjoy being herself per se, I mean she loves being herself I'm not saying that, but for a photoshoot, it's almost like you want to create a character in order to inhabit that space.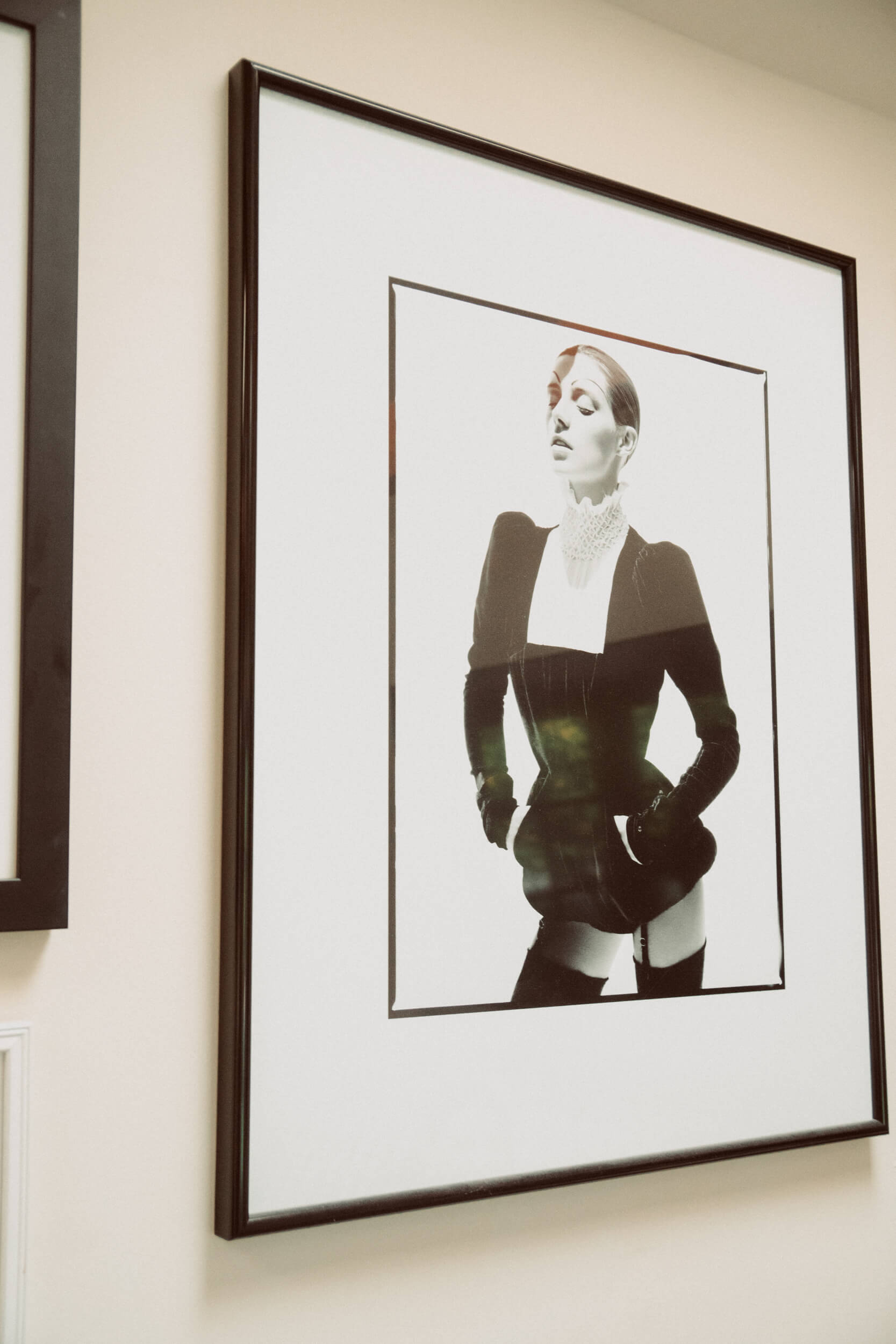 Also, when you do red carpets with her, you are always telling a story, which I love. 
That's our thing. But I think that's always been a theme with me in general, I like makeup as a vehicle to tell a story; it's another way of being able to convey a language of some kind. I mean you are from Italy and you are seeing the story and it doesn't need to be in your language for you to understand that. And that's the beauty of makeup for me, it's a visual language that we are all speaking and it crosses every barrier. So when I'm connecting with the message, with the story, it's not just about being pretty, it's just not about making something beautiful, although I hope people respond to it because beauty is like a shock that goes through your body when you see a painting, a photograph or whatever, beauty is like lasting but I'm really trying to get some sort of emotional response, it doesn't matter who you are: it's the colors, the shapes, the feeling of it, it's like a feeder in an emotional content to the makeup that somehow you feel regardless of where you are from.
Have you ever had an epic beauty fail? 
On me personally, I've had hundreds of beauty fails. I've had every colored hair of the rainbow, I've had every kind of makeup you can imagine but I used to go to school with my lipstick smeared across my face because I wanted to look like Robert Smith and I think that was probably not a great look. [laugh]
What's your motto right now? 
"If it's not a hell yes, it's a no."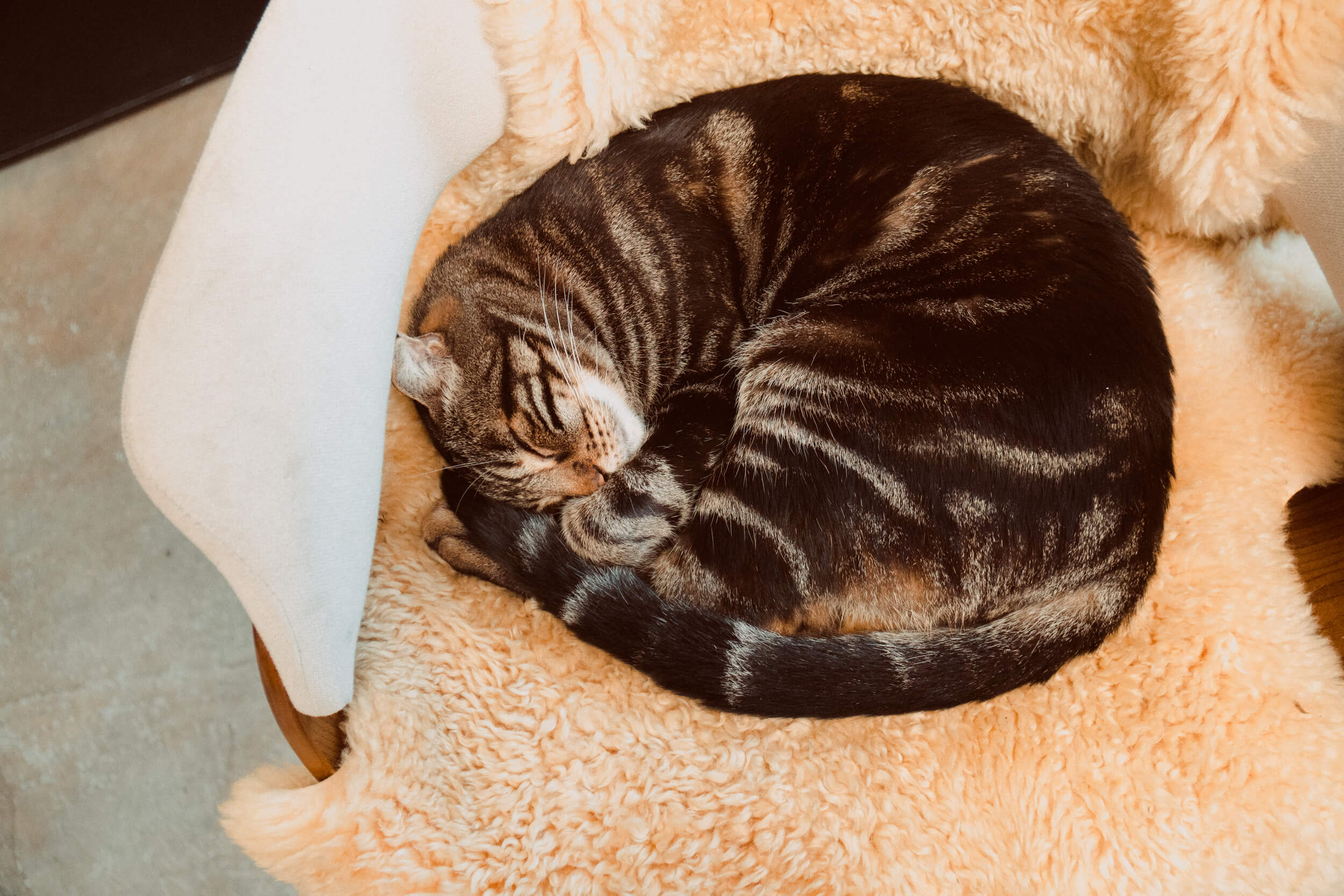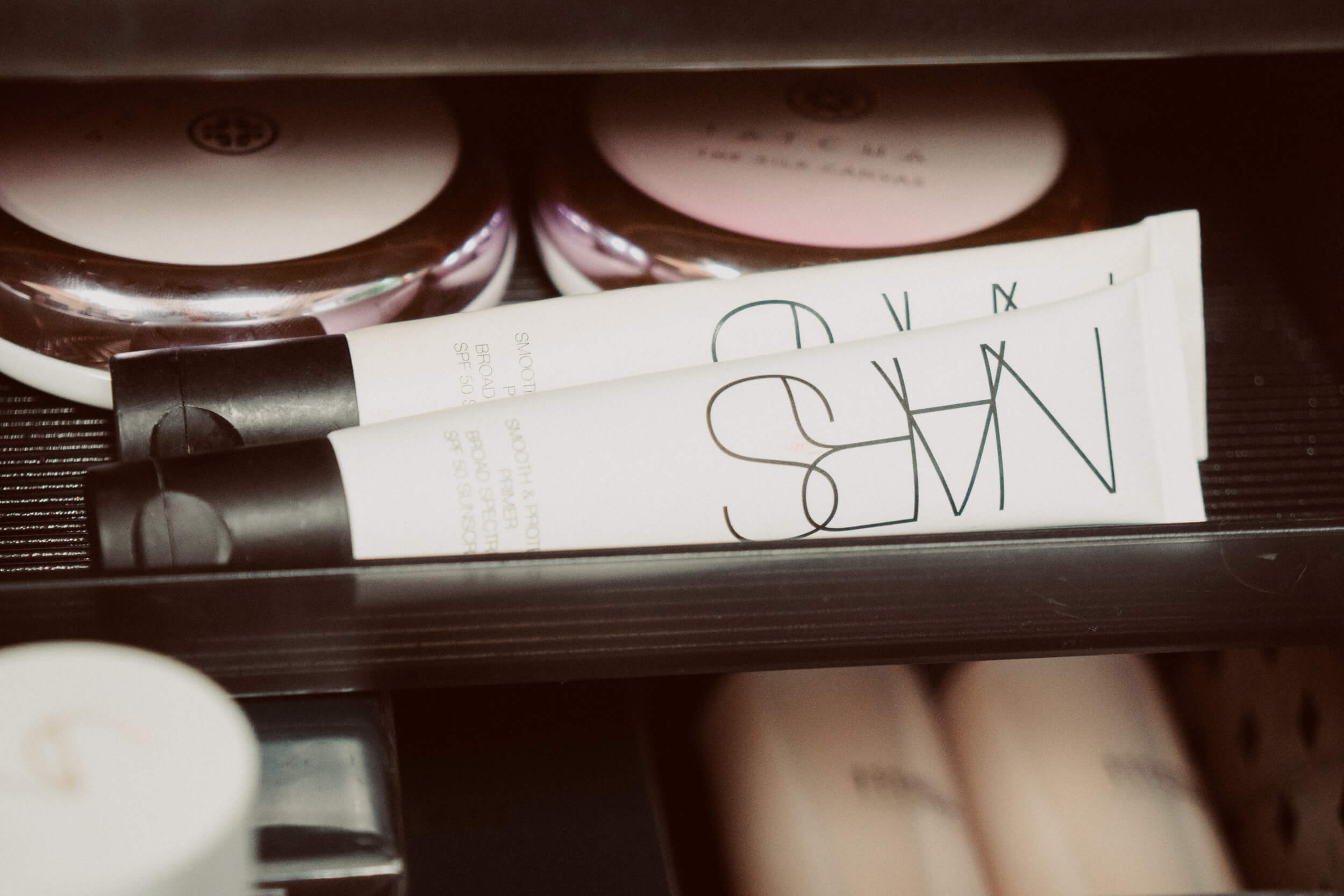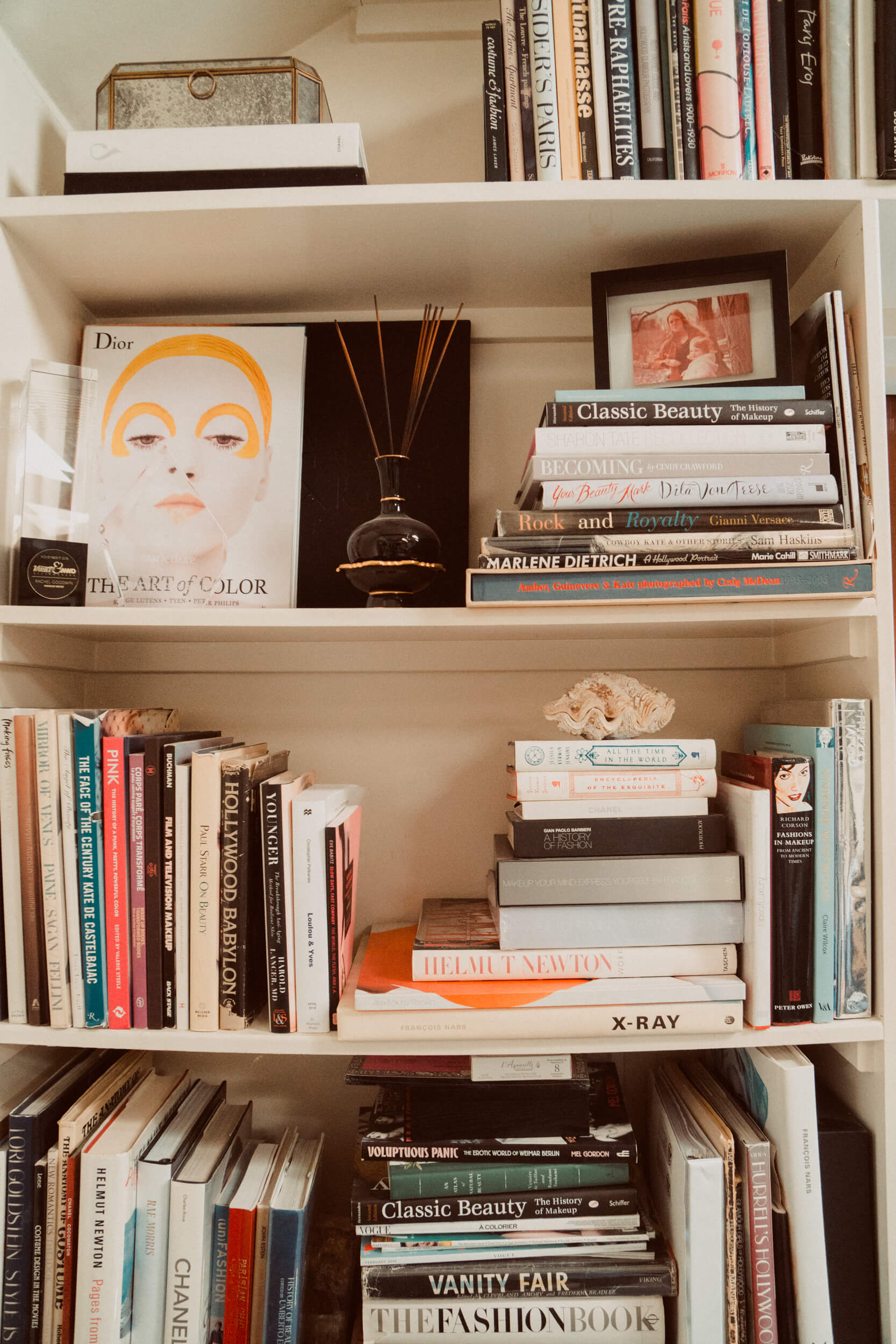 What piece of advice would you give to your younger self about self-confidence and career-wise? 
The first thing I thought was "don't take things personally" but I'm not capable of that. I wish I was, I've tried with all my mind not to take things personally.
This is a hard question because I was so sure about what I wanted to do and I never questioned that, my trajectory, I was like, "this is what I want to do," I was completely clear on that. But I guess what I wish I would have learned sooner is that it's okay to not be for everyone, it's ok to just be who you are for. I've had times where I really wanted to work with that person and then I meet them and they are like not for me. [laugh] and they were just for me to watch them on the screen and enjoy their acting but it didn't mean I was necessarily meant to work with them. So, I would just say, "be okay, drawing the right people to you, and being around the right kind of souls that are there to bring out the very best and not just try to be likable to everyone."
What's your favorite film or TV series beauty look? 
Personally, I'm obsessed with "Schitt's Creek," to the point where probably I'm a weird stalker. [laugh] I was her for Halloween, I've gone to live things, I'm fully obsessed with it.
Filmwise, I'm a total film nut, I grew up watching old Hollywood movies and then those were the things that really anchored me into wanting to be a makeup artist, visually. I never thought I would ever live in LA and this would be my life, but it is and I think it all started with me being obsessed with 1930s Golden Era films: Carole Lombard, Jean Harlow, those kinds of women that felt like they were from another planet of beauty, they were shocking, but they were also very sassy. So, I think that the hair and makeup from the 30s through the 50s is what probably from a cinematic standpoint, I just completely connected to.