The skin surrounding the eyes is very thin, particularly sensitive (up to four times more sensitive than the other areas of the face), more subject to external attacks, as well as to premature aging and our feared enemies: dark circles. These can occur in different colors- ranging from blue to purple, and brownish – and are caused by a poorly functioning microcirculation combined with the thinness of skin and bags, which are the swelling that can arise under the eyes.  
It is, therefore, necessary to often moisturize this area, nourish it as much as possible and use some small help which includes draining active ingredients: for this reason, we made for you a list of the best eye patches for your eye contour.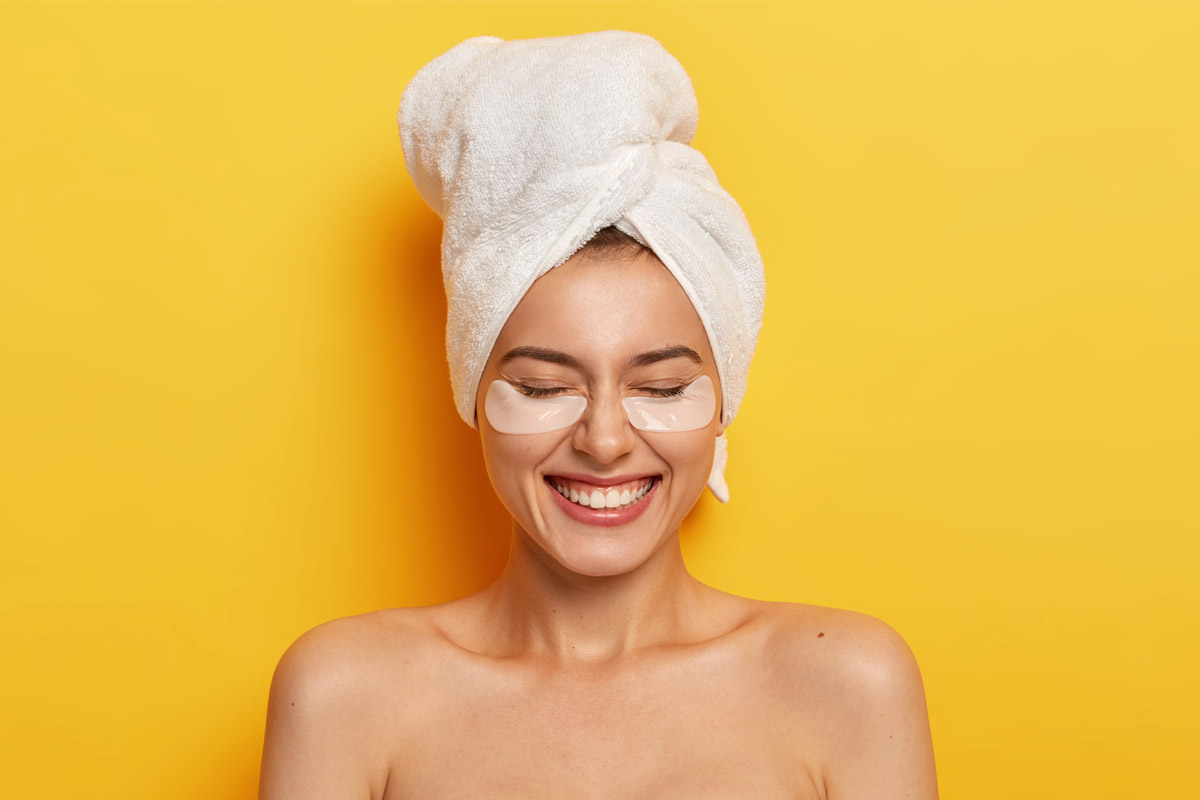 1. Veralab – Destress Eye Patch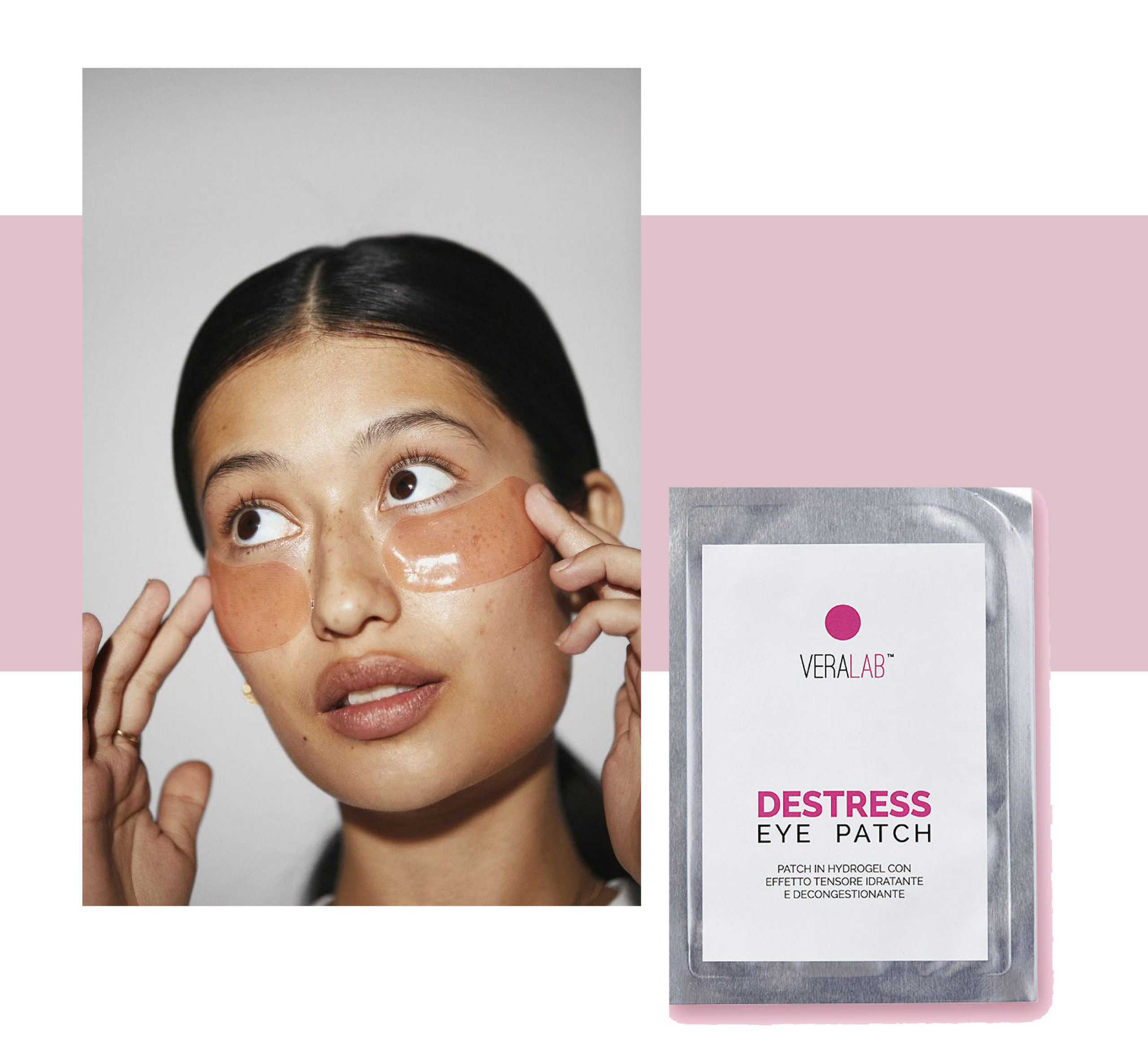 SOS dark circles? The hydrogel Patches of Veralab (better known as L'Estetista Cinica) are a real emergency and dream treatment: formulated with functional peptides, active ingredients that act specifically against bags, dark circles, and signs of fatigue, cornflower water which is known for its soothing, refreshing and astringent benefits, Phyto-water, with its stimulating and lightening properties perfect for dull skin, hamamelis extract, which is an anti-inflammatory ingredient that stimulates microcirculation, and finally D-Panthenol, the active form of vitamin B5 whose action only takes 15 minutes.
Forget about purple dark circles, dead eyes, and dull skin: these patches bring your eye contour back to life and restore the skin tone thanks to the tightening and moisturizing effect.
Furthermore, since they are transparent, they are perfect to hide behind sunglasses when we are late, maybe during a taxi ride to the airport (we all know that comfort is key when traveling ) or when we want to pamper ourselves while optimizing time!
2. PIXI – Beautifeye Vitamin C & Licorice Patches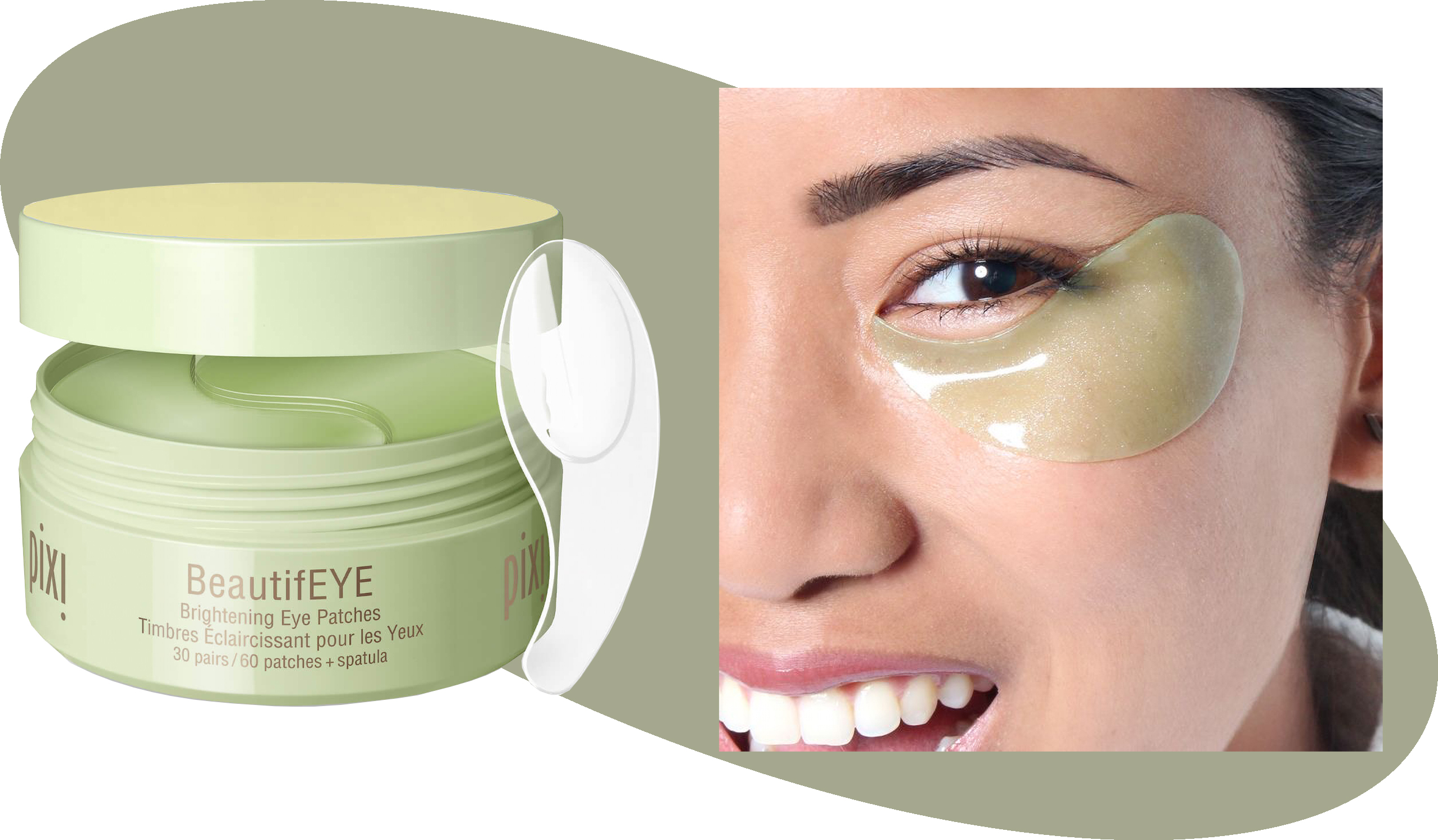 Vitamin C, licorice, and ginseng: these are the three magical ingredients of Pixi hydrogel patches that will awaken, refresh and revitalize your gaze! 30 patches with moisturizing action in a new version which is even more illuminating and lightening for an eye contour that will appear more homogeneous and rebalanced, eliminating dry skin, bags, and irritations.
Keep them in the fridge for a cooler effect on your skin and prepare yourself for some fairytale eyes!
3. Chanel – Le Lift Firming Anti-wrinkle Flash Eye Revitalizer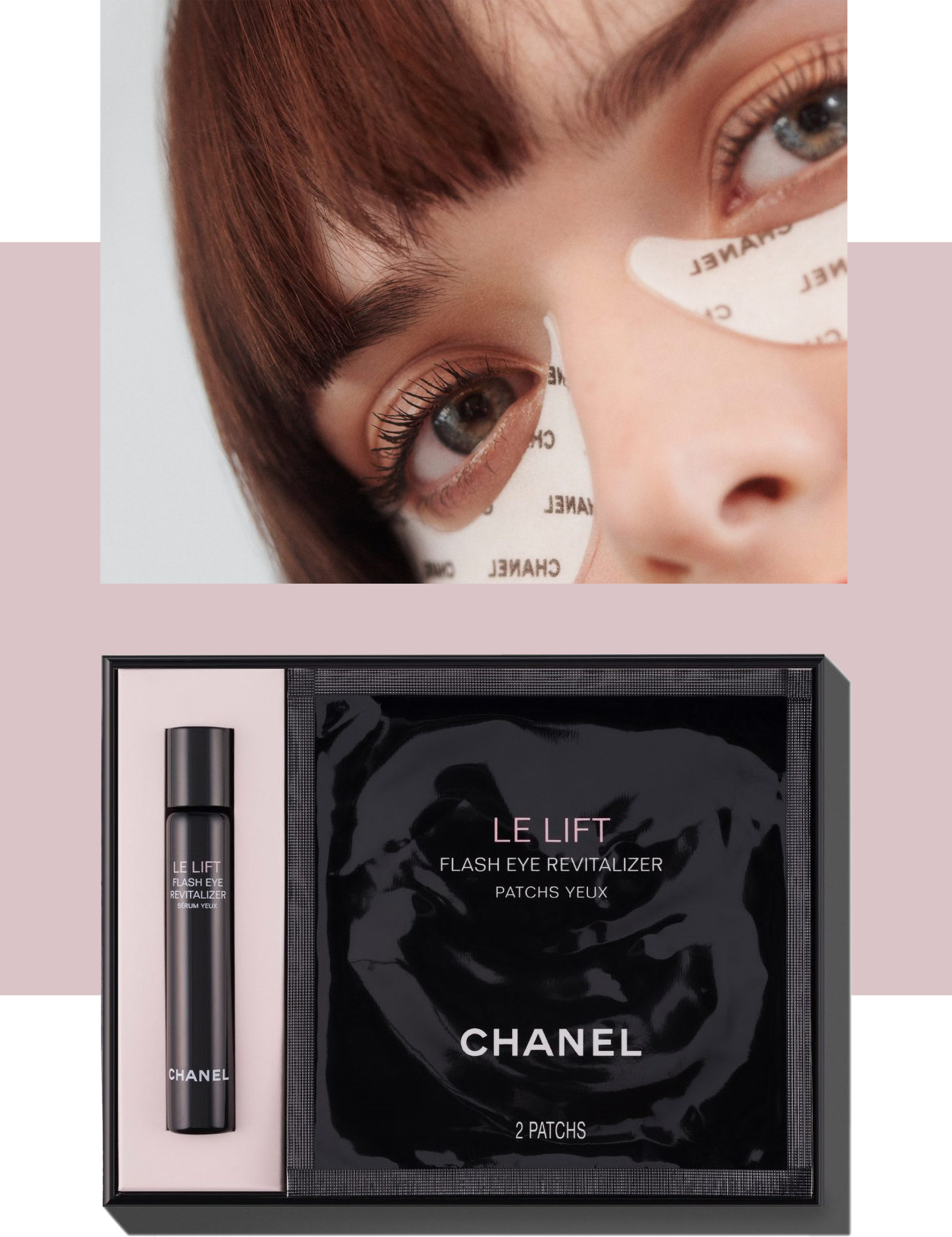 If you are looking for something more special than the usual eye patches, Chanel has created the treatment for you: made up of a roll-on, containing an anti-aging serum, which you can gently pass on the eye contour for an energizing massage, and of revitalizing patches to apply after the absorption of the serum, this is LE LIFT Firming – Anti-wrinkle Flash Eye Revitalizer. This kit will change your look in just two moves, assured result.
The power of the serum, formulated with the active ingredient 3.5-DA typical of the line LE LIFT, vitamins B3, C, and E, essential to give radiance to the skin, and an anti-bag and anti-dark circle ensemble, is amplified by the roll-on ball that increases the draining effect deflates the bags, while the patches, with their super fresh hydrogel formula rich in revitalizing and draining active ingredients, promote absorption and have a lifting effect.
How do you use them? Apply the serum on the dry and clean eye area, sliding the roll-on on the upper and lower eyelids and expression lines five times, tap with your fingers to make it absorb, and finally leave the patches on for 10 minutes.
LE LIFT Firming – Anti-wrinkle Flash Eye Revitalizer has two purposes: if you need a firming treatment, use it for 10 consecutive days (roll-on morning and evening + patch only in the evening) while for a quick boost, use it before going out or before make-up, and the game is made!  
4. KNC BEAUTY – All Eyes On Me All-natural Retinol-infused Eye Mask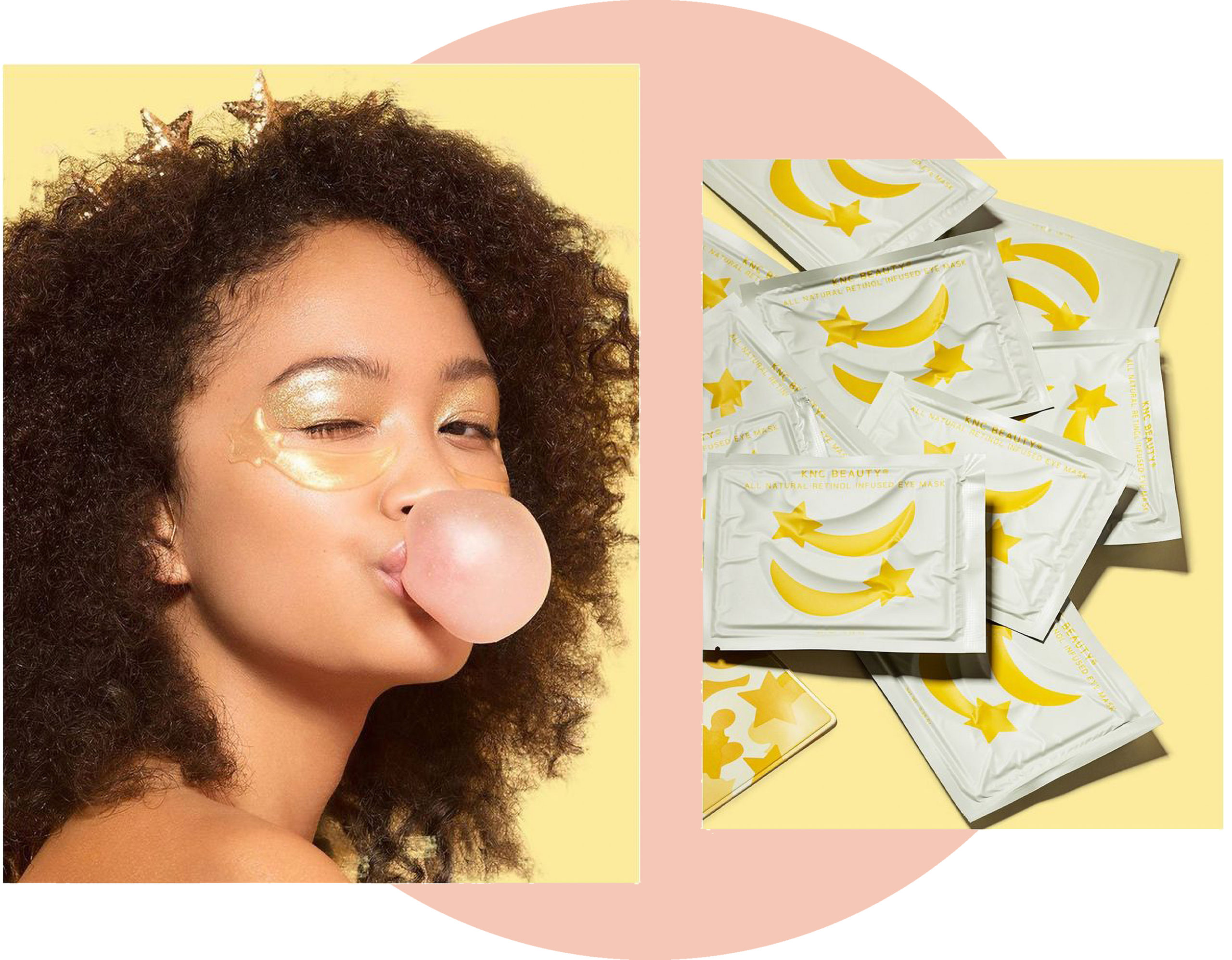 How not to recognize these packages of KNC BEAUTY!
They have filled our social media feeds for months, everyone wore them: these yellow eye patches in the shape of a guiding star have got it right and there is a reason for that. Free of aggressive chemicals, and totally natural, they are composed of rejuvenating retinol, plumping collagen, and revitalizing ingredients such as hyaluronic acid, gold, licorice root extract, and aloe and rosemary extracts, that will give freshness and hydration and smooth the swelling.
Available in single bags or packages of five pieces, wear them for 15-20 minutes on the (clean and dry) eye area, and massage for greater absorption. Now you have no excuses: while you wait for time to pass, you could take a selfie and post it on IG.
5. Peter Thomas Roth – Water Drench Hyaluronic Cloud Hydra-Gel Eye Patches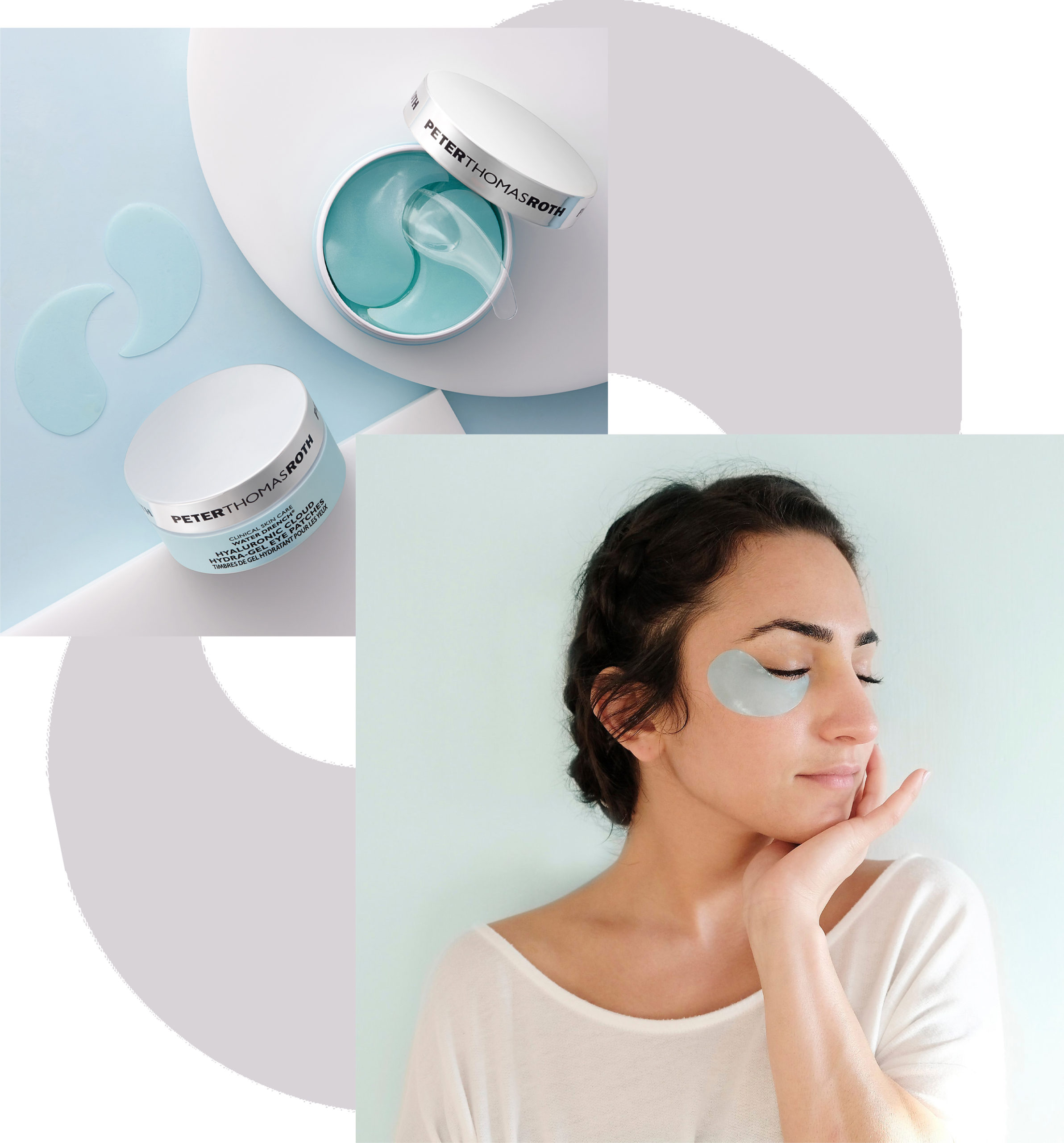 After a night spent on the computer, or after a poor and bad night's sleep, these eye patches will be your salvation. Enriched with multiple sizes of hyaluronic acid – long and short-chained – that absorb moisture from the atmosphere to block it inside the skin, with ceramides, collagen, and marshmallow root extract, which help smooth out small wrinkles, caffeine, which helps eliminate puffiness, and arnica, which helps decrease the appearance of dark circles, it will quickly revitalize the under-eye area and visibly reduce the thin lines.
Apply them daily (or according to your needs) for 10-15 minutes with the included spatula to lift and better separate the gel patch and enjoy your little spa directly at home. Ps: if you put them in the fridge and apply them when cold, the cooling and refreshing effect will be even stronger.
6. Skyn ICELAND – Hydro Cool Firming Eye Gels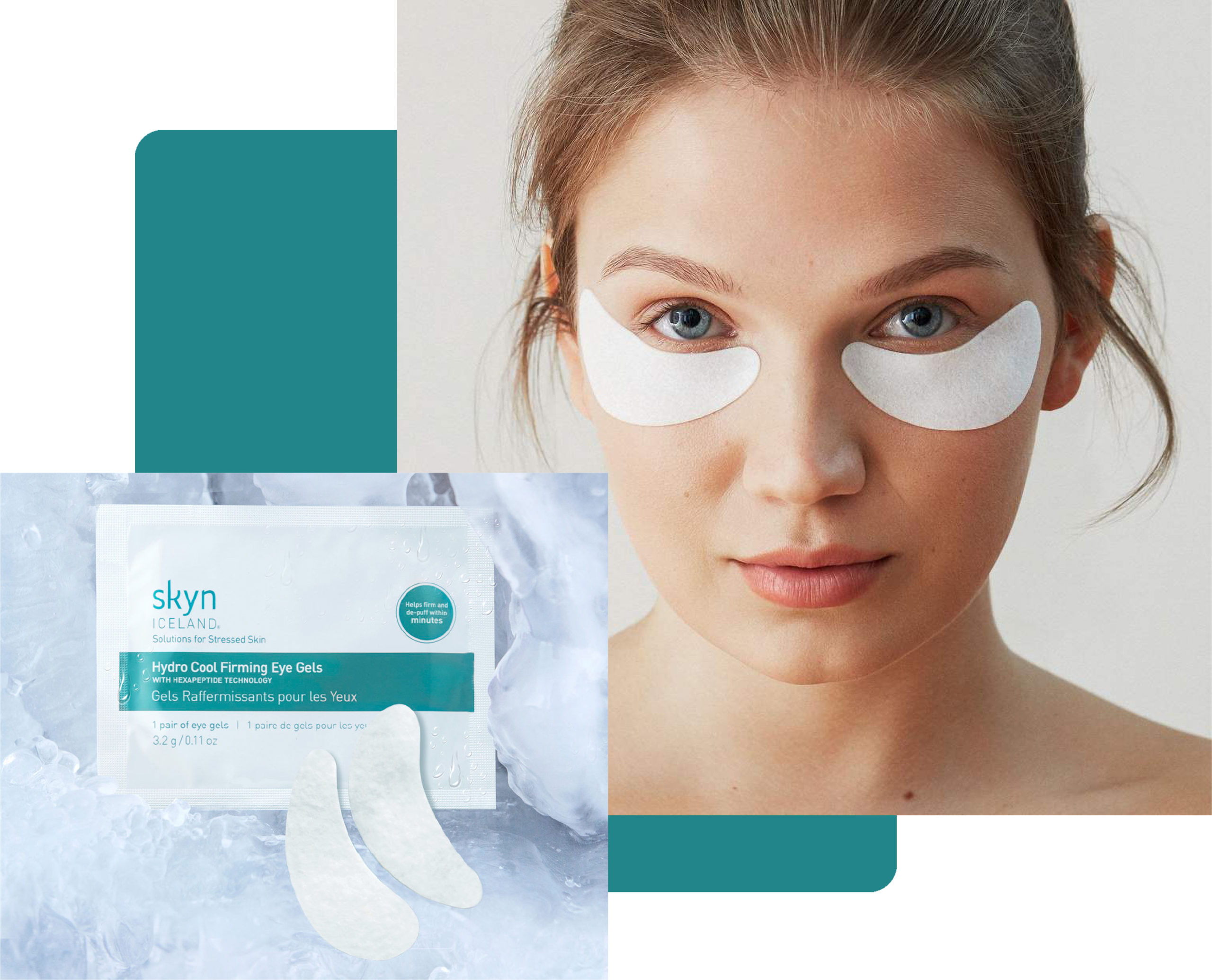 Dead and stretched eyes? This transdermal and refreshing tissue and gel patches, with their powerful dose of soothing ingredients, will remove all the stress that accumulates on our eye contour.  
All the lotions, serums, and gels of Skyn ICELAND are formulated with pure Icelandic ingredients, vegetables, without animal products, parabens, silicones, fragrances, and they are designed for under-pressure skin: this treatment is just as impressive and, thanks to the hydrolyzed extensin, acetyl hexapeptide-8, which acts specifically on wrinkles, and the Icelandic complex (a mixture of Icelandic glacial water containing 6 essential minerals) your eyes will thank you.
7. Shiseido – Uplifting and Firming Express Eye Mask Eye Mask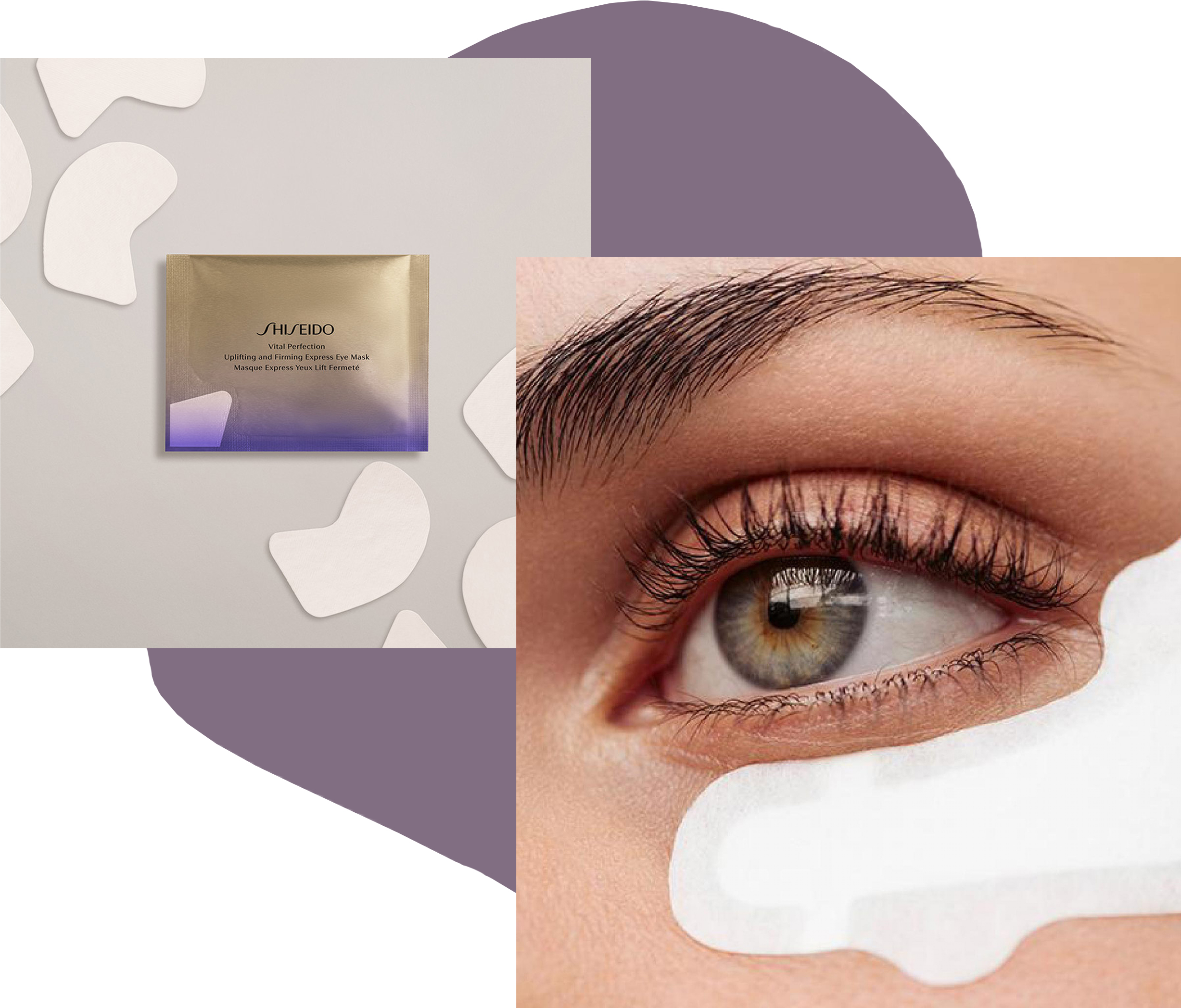 Shiseido amazes us with a mask that, thanks to Reneura Technology++ and Retinol (Vitamin A), revitalizes our eye area. Modeled to perfectly fit the eye area, it acts on expression wrinkles, signs of age, and dark circles in the periocular area. Keep it on for about 10 minutes and then massage the remaining liquid to let it penetrate deeper into the skin. P.S.: These patches can also be used on the lip area for a sculpting effect.