First cold days and dry lips.
Does that sound familiar to you too?
There is nothing more annoying in our opinion than chapped lips, when you rub them and they slightly burn, which screams "dry lips."
For this reason, we made a list of our favorite balms, which are not just emollients for the lips, but real treatments that moisturize and nourish our lips with a cocktail of antioxidant, plumping, and many more kinds of ingredients. Are you ready?
1. Hyaluronic Marine Collagen Lip Cushion, Dr Dennis Gross – The Best Lip Treatments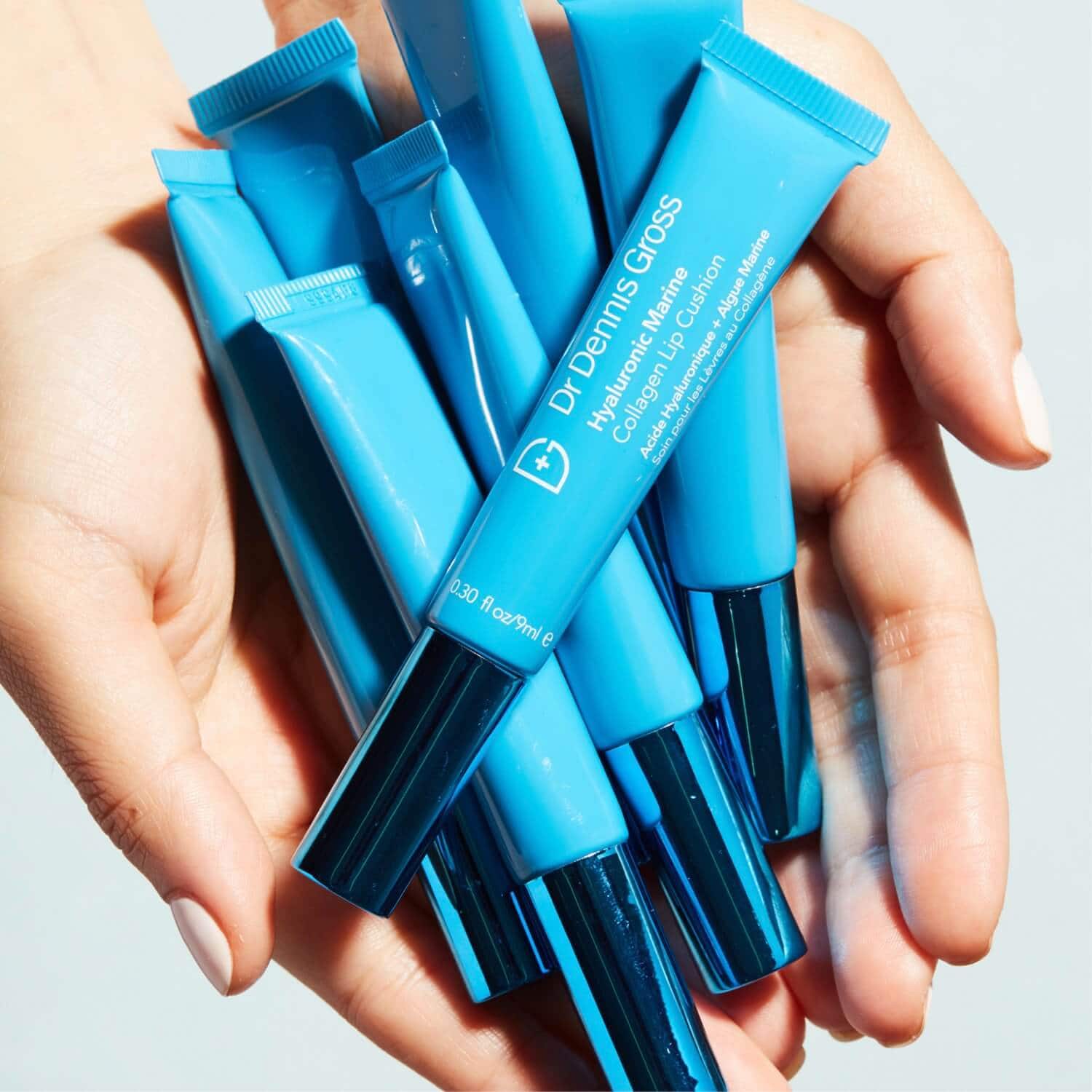 Say goodbye to thin and dry lips thanks to the Hyaluronic Marine Lip Cushion, an ultra-moisturizing lip treatment that contains hyaluronic acid, seaweed, and antioxidants, working in synergy to smooth the appearance of thin lines, give "plumpness," definition, and structure. Needless to say, the softness will be sky-high. In addition to that, when the essential proteins in the lips begin to be scarce, the volume is affected: the Volumax complex stimulates the production of these essential proteins to invigorate the lips, while caffeine helps blood circulation, reviving their natural pink hue.
2. Squalane and Rose Vegan Lip Balm, Biossance – The Best Lip Treatments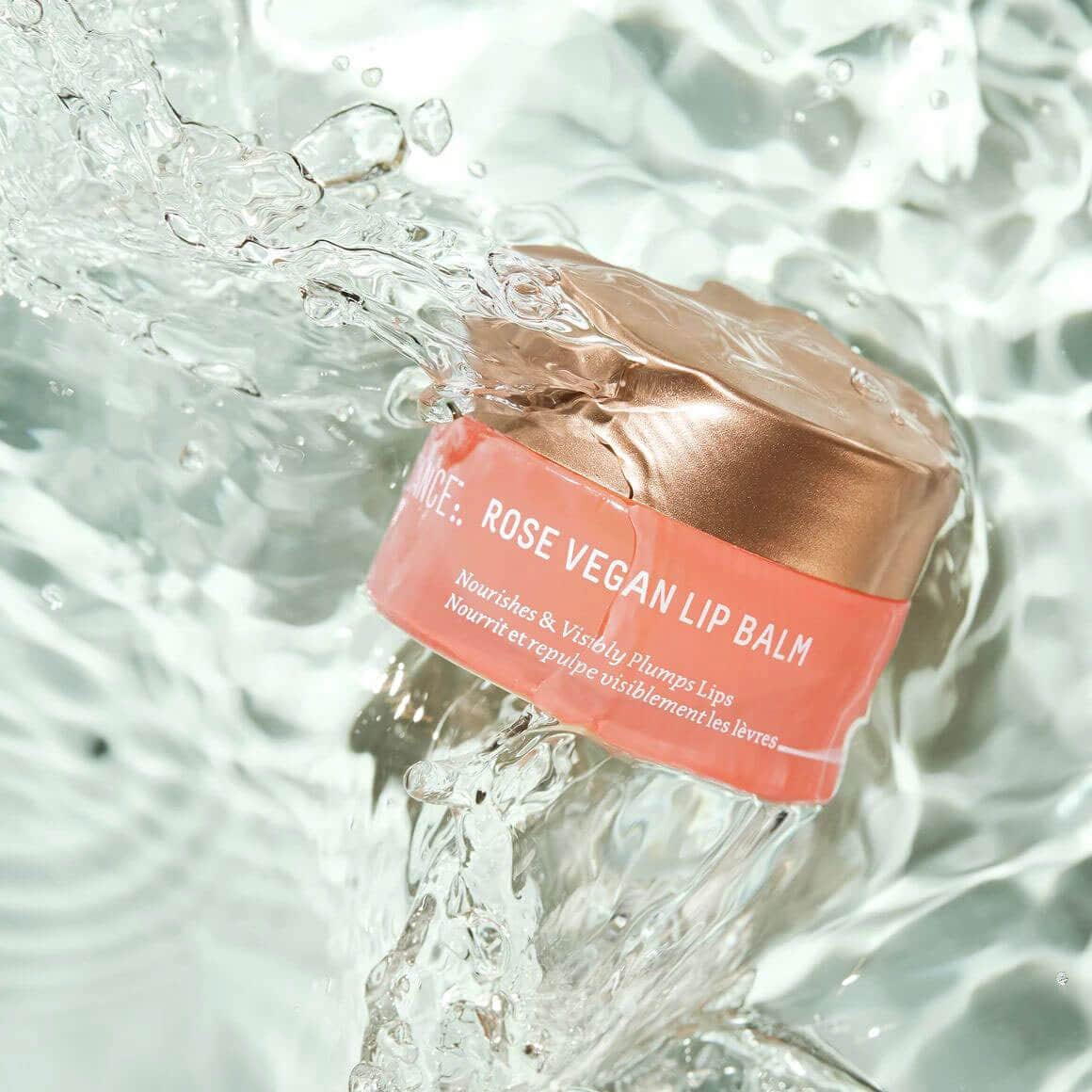 Squalane and Rose. Definitely, an inviting duo, don't you think?
Squalane is a kind of vegetable-derived olive oil that helps to maintain the hydrolipid layer of the skin, known for its emollient, moisturizing and nutritional properties, while the rose contains vitamins A, B, C, and E, and has an antioxidant, invigorating and calming action. But there's more: ceramides and hyaluronic acid are indispensable components, while the Wakame Algae has an additional instant plumping action.
3. Honey Dew Lip Mask, Then I Met You – The Best Lip Treatments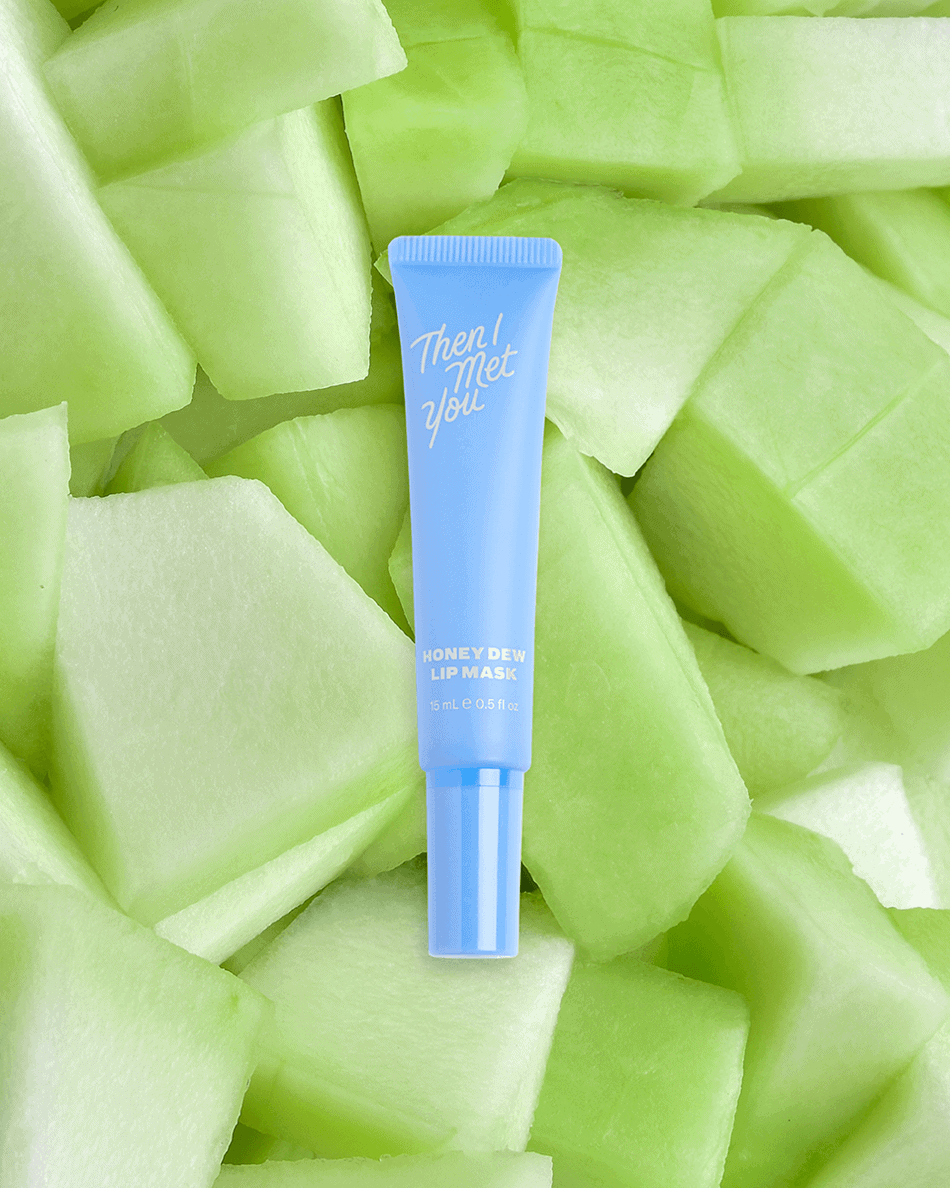 Founded by beautician and beauty entrepreneur Charlotte Cho, the brand Then I Met You is inspired by the Korean concept of "Jeong" – a deep feeling of empathy and affection that you can develop for people, places, and things – to go deeper, know each other better and why not, establish a real change in our skin. For our lips, in particular, the change we are waiting for can happen with the Honey Dew Lip Mask, a balm that also acts as a night treatment. It contains melon, which gives the formula vitamins A and C in abundance, as well as antioxidants, perfect for soothing sensitive skin; squalane that helps to maintain high levels of moisture and increase the absorption of other active ingredients; lactic acid, avocado, and honey, that help protect the skin barrier.
Apply it in the evening before going to sleep, let it act overnight, and wake up in the morning with fabulous lips, otherwise, you can put it on when you need it, whenever you want!
4. Sugar Lemon Hydrating Lip Balm, Fresh – The Best Lip Treatments 
What could be better than an ultra-moisturizing lip balm? An ultra-moisturizing lip balm with sugar, of course! Fresh's Sugar Lemon Hydrating Lip Balm is chock full of sugar mixed with a cocktail of skin softening oils, including apricot kernel, blackcurrant seeds, and grapeseed for 24 hours of continuous hydration. In addition to that, vitamin E gives that extra touch, which adds to this already wow formula, its ability to condition and protect against the most harmful environmental aggressors. Moreover, if you are gourmands and just one taste is not enough for you, the line of Fresh balms satisfies just everyone with seven different flavors: 'Sugar Lemon,' 'Sugar Watermelon,' 'Sugar Blood Orange,' 'Sugar Caramel,' 'Sugar Lime Mint,' 'Sugar Peach,' and 'Sugar Coconut.' And you? Which one do you prefer?
5. Hyaluronic Acid + Peptide Lip Booster, Paula's Choice – The Best Lip Treatments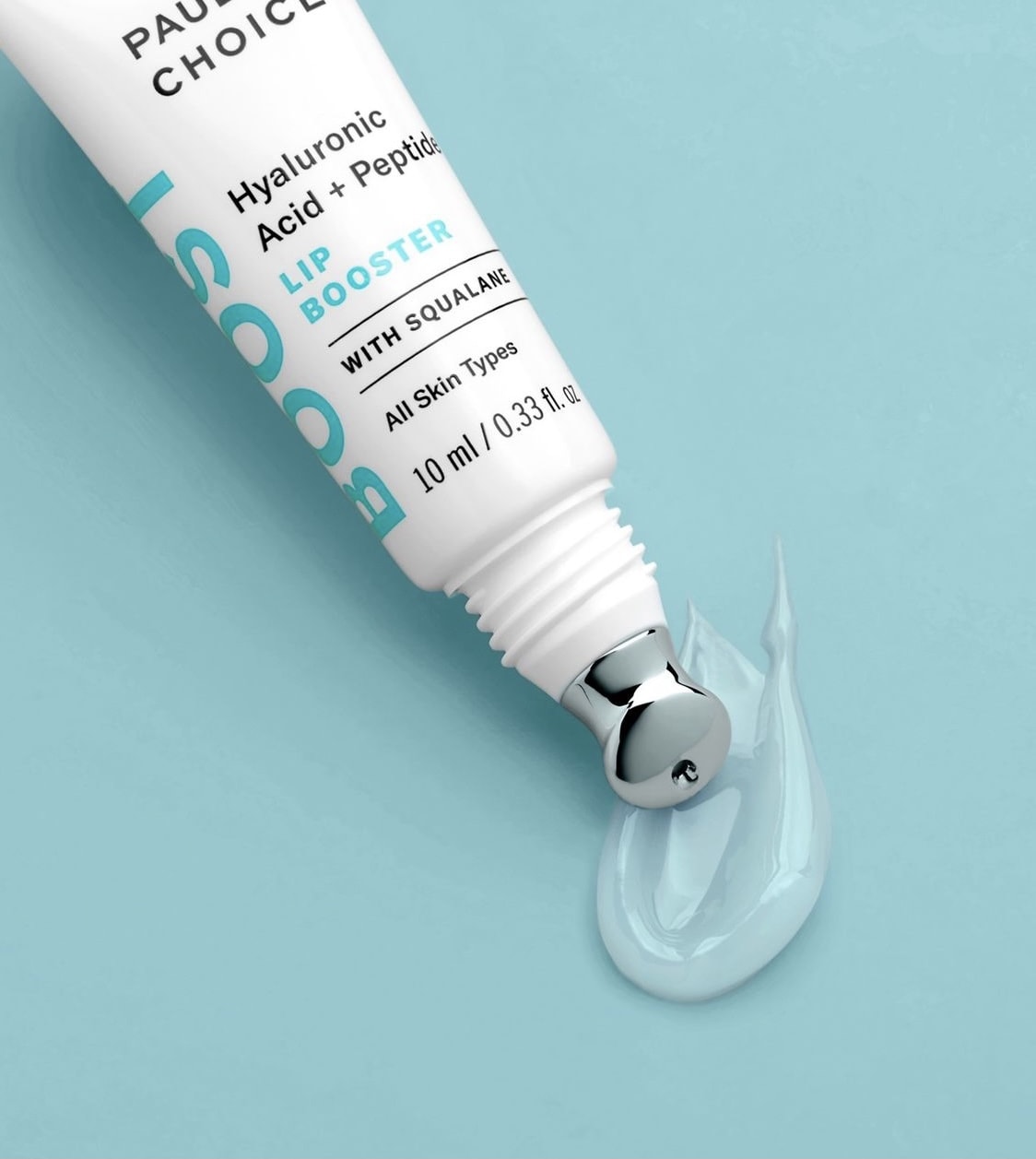 Fresh from the lab, the brand new Hyaluronic Acid + Peptide Lip Booster by Paula's Choice goes beyond simple hydration. Thin lips, loss of volume, fine lines? These are all words that will disappear from your dictionary after trying it.
It contains hyaluronic acid balls (an essential ingredient to plump the skin, increase hydration and prevent moisture loss) that act as a real sponge able to retain hydration, firming peptides, and squalene, a natural component of sebum rich in fatty acids and antioxidants, that will make your lips full, smoothed and plumped! A real treatment that with time will significantly improve the appearance of your lips, a real anti-age treatment, to be integrated with a balm with SPF!
6. Drink Up Nourishing Avocado Lip Butter, Origins – The Best Lip Treatments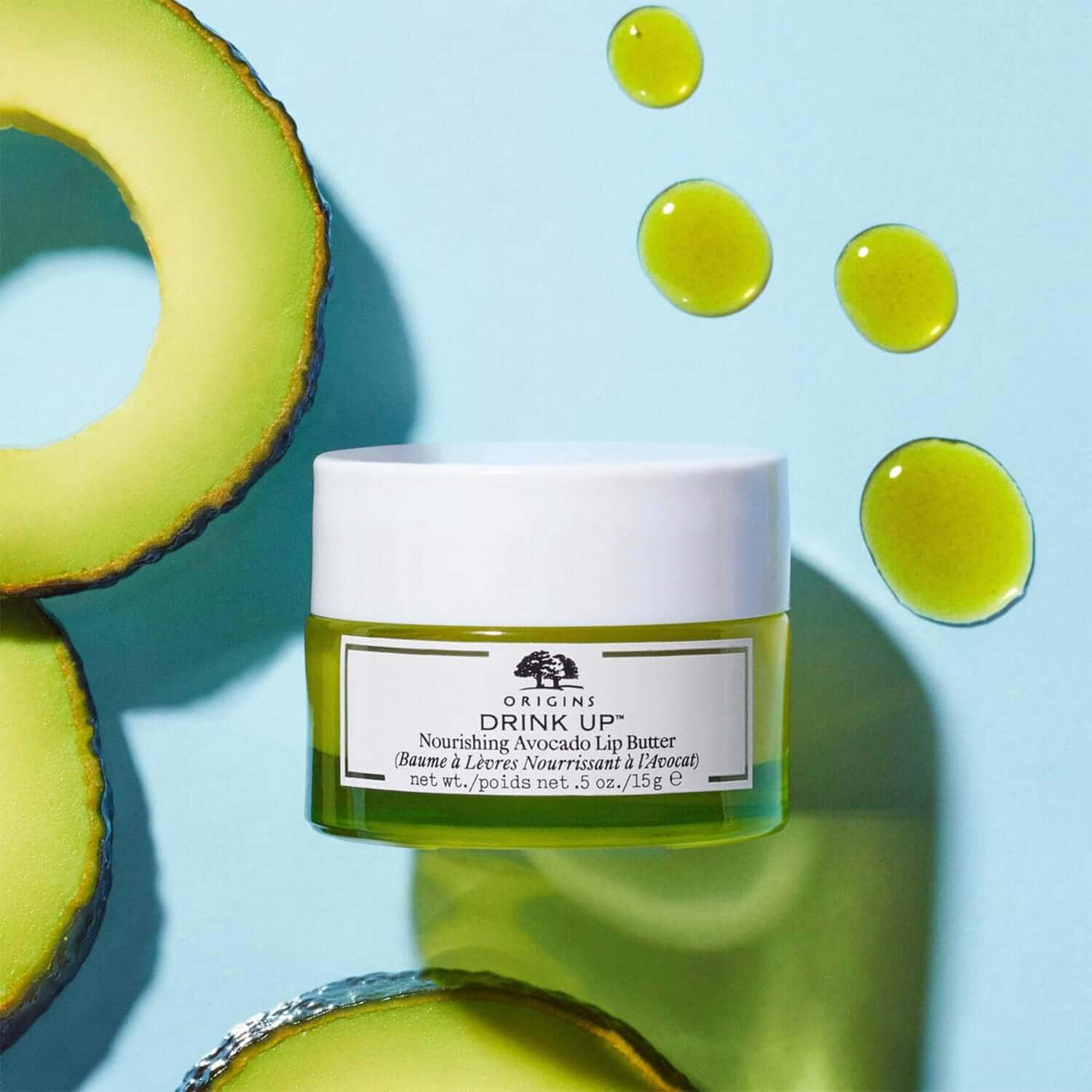 A while ago, we mentioned the benefits of avocado on your skin, and now it's time to switch to your lips. Origins created the younger brother of the legendary face mask Drink Up Intensive Overnight: the Drink Up Nourishing Avocado Lip Butter, an oily and silky lip balm that comes to our rescue whenever you have dry lips.
Formulated with 8 vegetable oils, including Apricot oil, Avocado butter and Mango seed butter that nourish in-depth, it contains 94% of natural ingredients that help to keep your lips hydrated giving also a significant glowy effect! Tip: it's oily, so we also like to leave a thick layer on for the night.