Sometimes, even if we don't think about it, Amazon hides small beauty gems that often become incredible bestsellers in the multitude of skincare, haircare, or makeup products. That's why as good Beauty Editors we have identified six products among the mass that we believe you should add immediately to your Amazon wishlist. Are you ready for a bit of shopping?
1) Beauty Products to Buy on Amazon:
Laneige Lip Sleeping Mask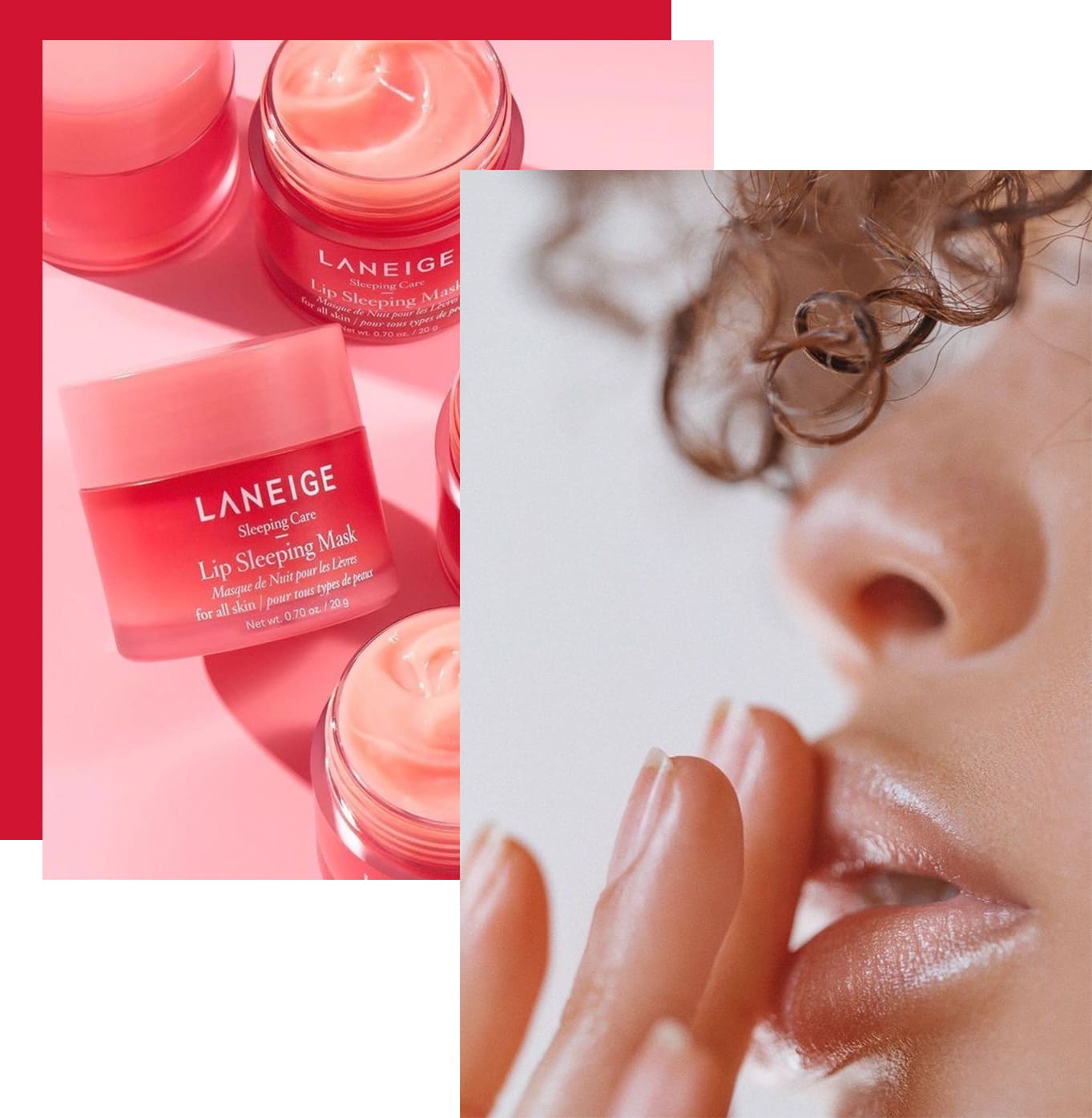 Nowadays it is almost impossible not to have heard of this lip mask at least once! The Laneige Lip Sleeping Mask acts as a real balm which, thanks to its mineral and hyaluronic acid formula, deeply nourishes for a winter-proof and chapped lips-proof hydration boost.
Apply it (to the lips) every night before bed and leave it on overnight: while you sleep, the antioxidants regenerate your lips making them smoother and softer: forget the days when dry lips were a problem (and all this while we sleep: what else can we dream of?). The flavors available are Berry, Grapefruit, Apple, Lime, and Vanilla, and you can also use it as a moisturizing primer before applying lipstick to improve its finish and color duration!
Ps: We also like it as a lip balm during the day for an all-day-long comfort!
2) Beauty Products to Buy on Amazon:
Belei Eye Mask, Full Eye Treatment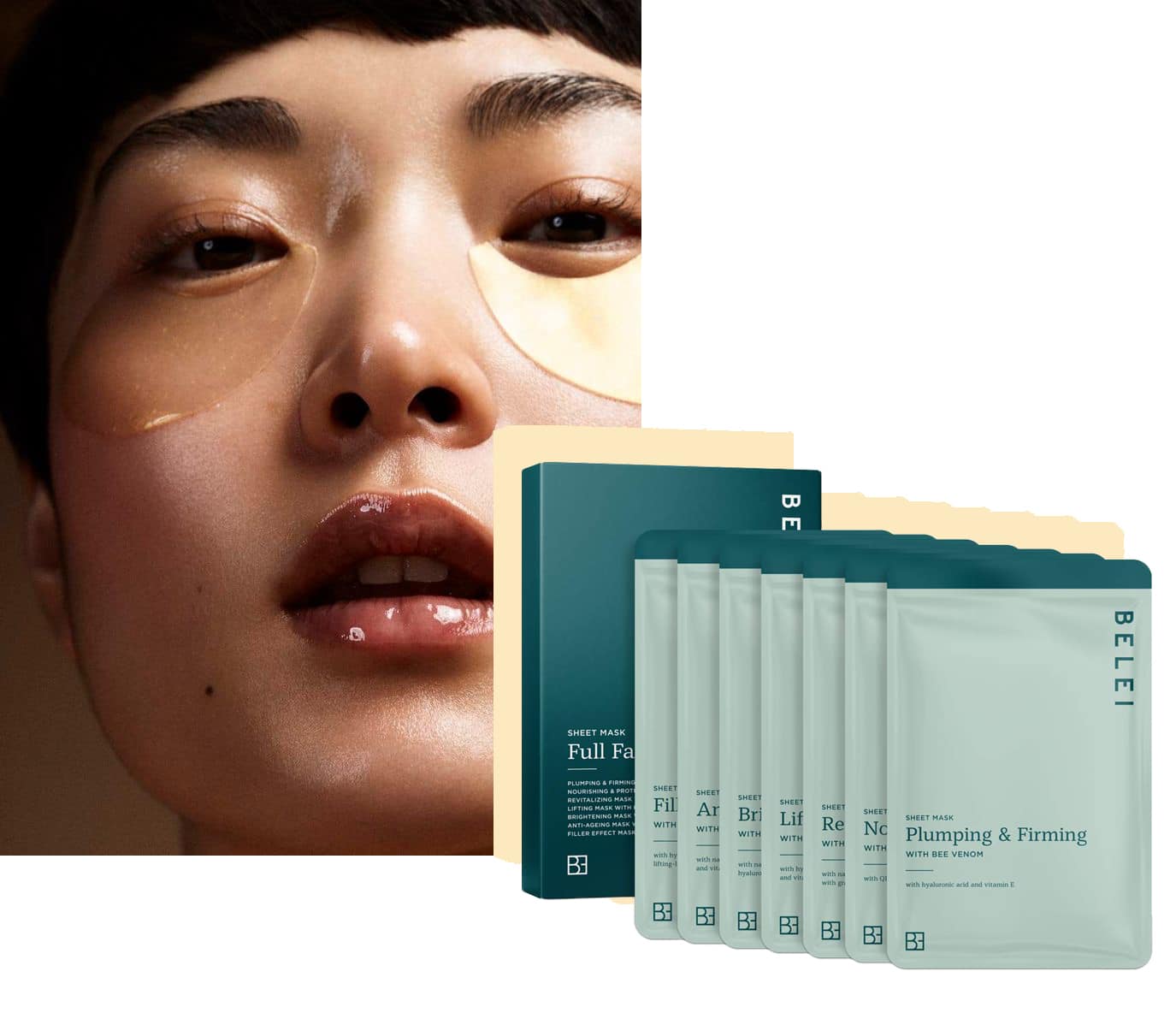 If you are looking for an easy-to-use product designed to satisfy all the different needs of the eye area, these fabric eye patches by BELEI – the skincare brand of Amazon – are meant for you. Developed to improve skin hydration and elasticity and fight the signs of aging, each patch has its own main function, to meet five different needs which are Anti-Aging, Revitalizing, Hydrating & Lifting, Lifting Effect, and Brightening.
Created with active ingredients, to protect and moisturize the skin, they contain among the many ingredients also extracts of 24k gold, diamond powder (particularly suitable for firming the skin), pearl powder (used already in ancient Chinese medicine), grape extracts, and caviar extracts.
Apply and leave them on for 15 minutes and, if you want, before application, store them in the fridge for a feeling of greater comfort and freshness during use. And now, just pick your choice! 
3) Beauty Products to Buy on Amazon:
L'Oréal Paris Superliner, Flash Cat Eye Eyeliner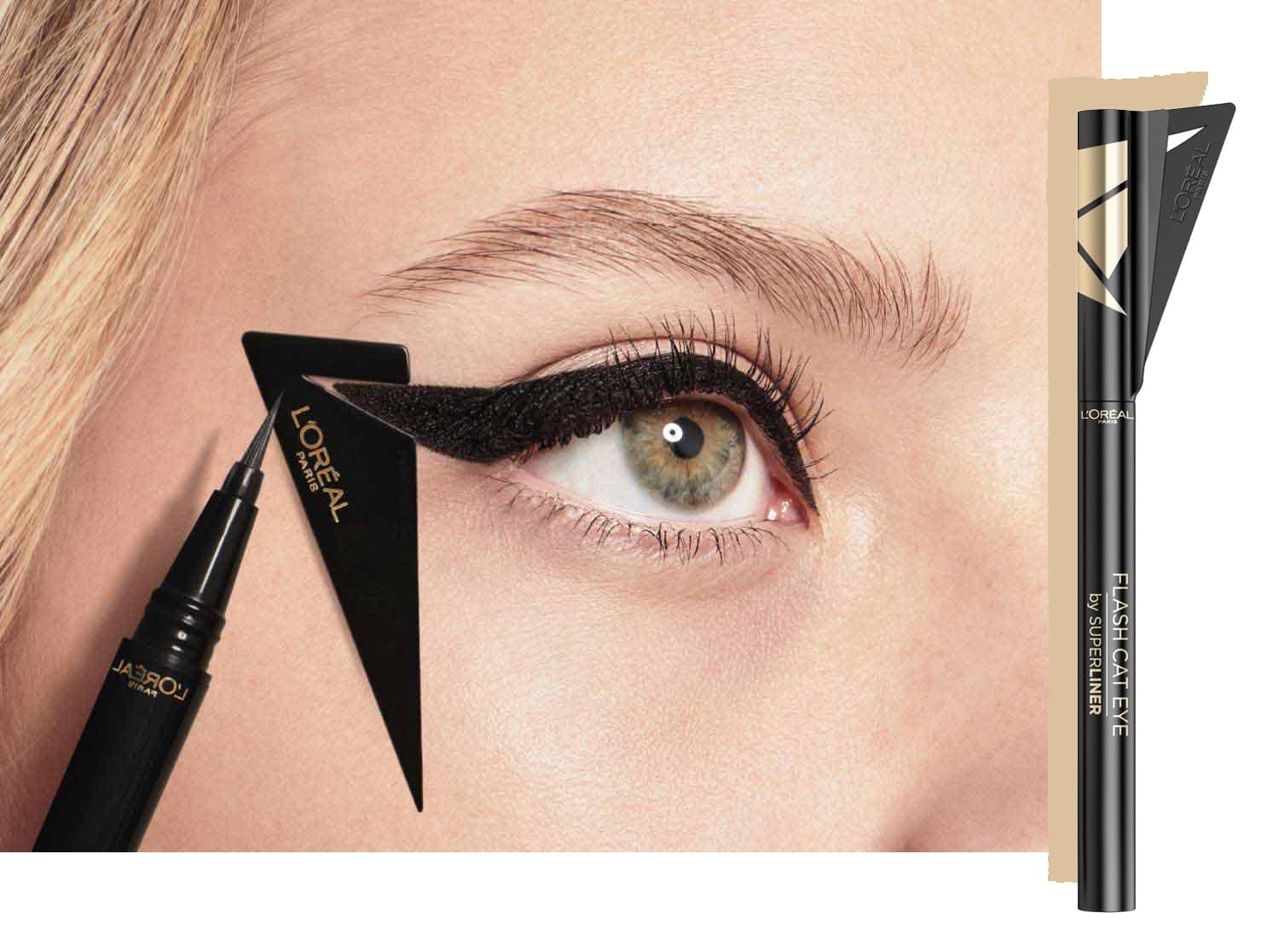 How many times have we dreamt of a fine (and most importantly, precise) eyeliner-line? L'Oréal Paris Flash Cat Eyes Eyeliner is the right ally for a perfect cat eye even when you are running late: as well as its extra dark, waterproof and long-lasting formula + flexible and thin tip, it has a removable stencil that helps you draw the line you have always dreamt of. Remove the wing from the eyeliner cap and position it on the outer corner of the eye and first follow the outline of the stencil and then the inside, for an ultra-precise smudge-free line.
The time to get rid of all those cotton swabs has come!
4) Beauty Products to Buy on Amazon:
Olaplex, Hair Perfector No. 3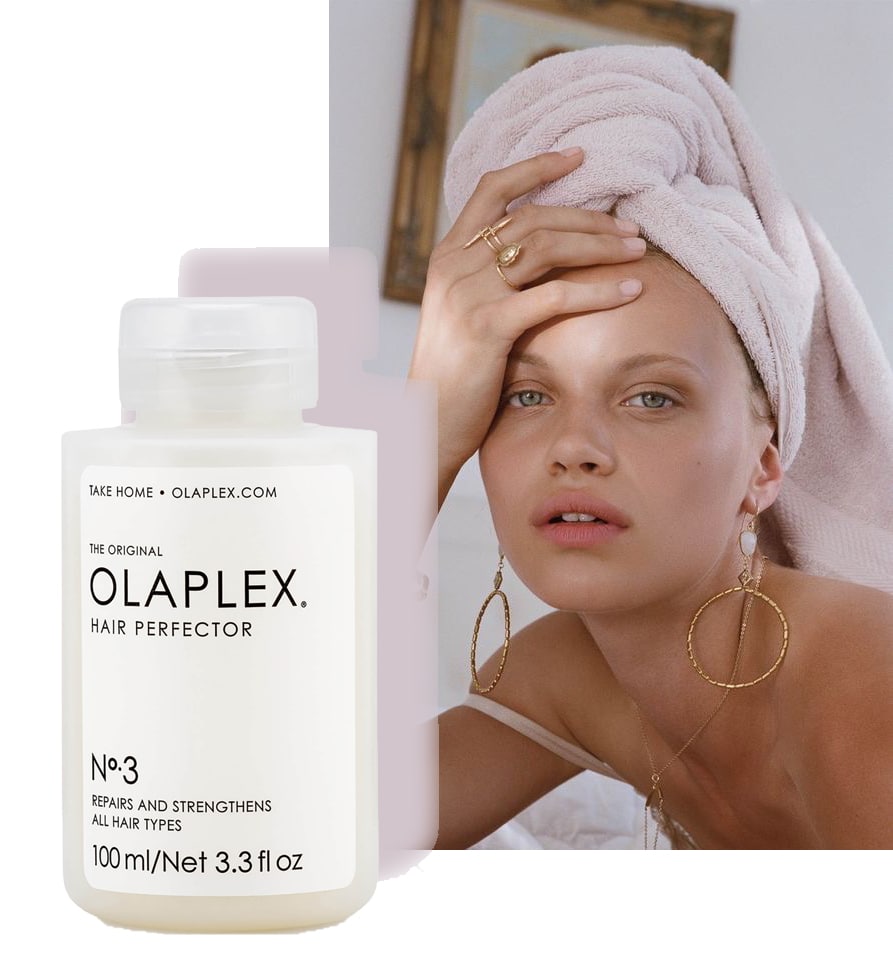 Dry, brittle and dull hair due to various bleaching or after a summer without hair protection? Then Olapex is a must that cannot be missing in your hair routine from now on: this treatment that is formulated with an active ingredient that acts on a molecular level, repairs the broken hair bonds caused by chemical, thermal and mechanical damage and permanently rebuilds damaged disulfide hair bonds. If previously Olaplex n.3 was found only in the hairdresser's salons, now it is available on the market. Use it as a pre-shampoo treatment once a week, leaving it on for 10 minutes on wet hair (or longer if you want to) and wash it. If you like in the evening before going to sleep.
Apply it to the lengths and let it act overnight.
5) Beauty Products to Buy on Amazon:
Perricone MD No Makeup Foundation Broad Spectrum SPF30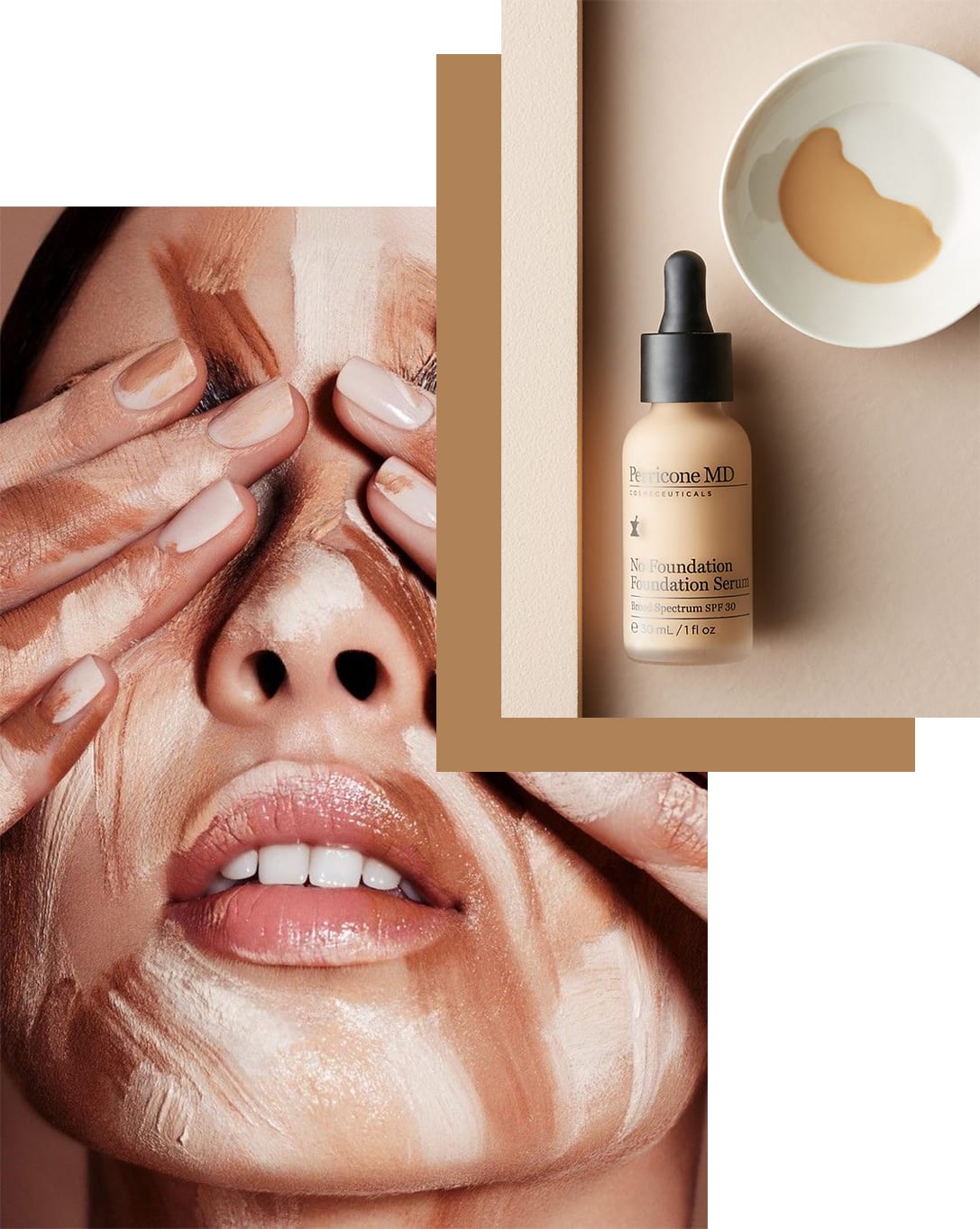 Since we don't always have time for a full skincare routine but our skin always needs protection (even in winter), the Perricone MD No Makeup Foundation Broad Spectrum SPF30 is the right product for a makeup that protects us from UVA rays and UVB responsible for premature aging and skin damage. Enriched with Neuropeptides, which help fighting lines (and one of the key ingredients of the Perricone MD brand) and daisy extracts, which help to even out the skin, this foundation with its luminous finish and medium coverage, is a must-have product for creating a natural everyday look.
6) Beauty Products to Buy on Amazon:
Éclat Vitamin C Serum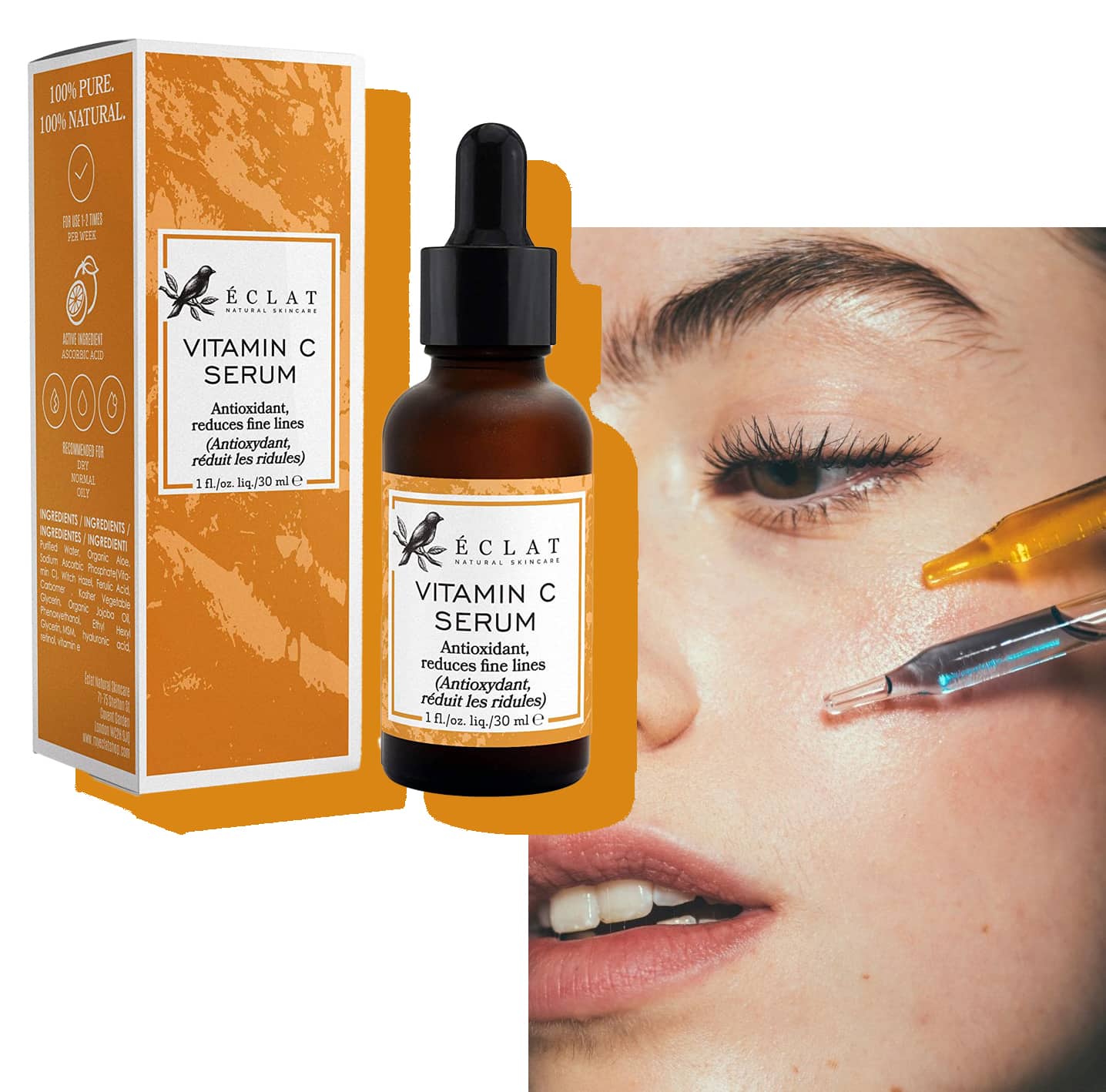 This vitamin C serum by Éclat is perfect for sun-marked skins (we know that sometimes you have forgotten to put SPF cream on), sunspots and cutaneous dyschromia due to sun damage exposure. With 20% of vitamin C, this serum makes the difference from others on the market thanks to the innovative C-boost complex, a patented blend with 5 additional antioxidants + a combination of hyaluronic acid and ferulic acid that increase the ability of vitamin C to protect the skin against UV rays.
Perfect for eliminating free radicals and for enhancing the production of collagen, Vitamin C Serum by Éclat (unlike normal vitamin C products which oxidize when touching the skin, quickly losing their moisturizing properties) is formulated with more stable cold-processed and bio-available vitamin C. The innovative 24-Release technology, consisting of a slower release method, allows the serum to gradually penetrate the skin, while hydrating and plumping it.
The Vitamin C Serum by Éclat is also parabens-free and silicones-free, non-comedogenic, 100% vegan and cruelty-free: a must-have product, 7th in the ranking of Amazon Beauty bestsellers, that can't be missing from our beauty bag!