Summer is finally here and that means also… the change of colors (in addition to the wardrobe change).
Yes: in fact, in summer, (if we wish to) we say goodbye to all those dark and dusky shades in favor of bright, pastel and colorful colors. Makeup-wise, therefore, summer palettes turn into a riot of shades that recall all those colors of the summer sunsets by the sea, the reflections of light on the water and aperitifs with an ocean view, with the addition of sparkling and pearlescent textures. From the perfect eyeshadows for the golden hour to those for the dance nights, here is our selection of the best palettes for the summer!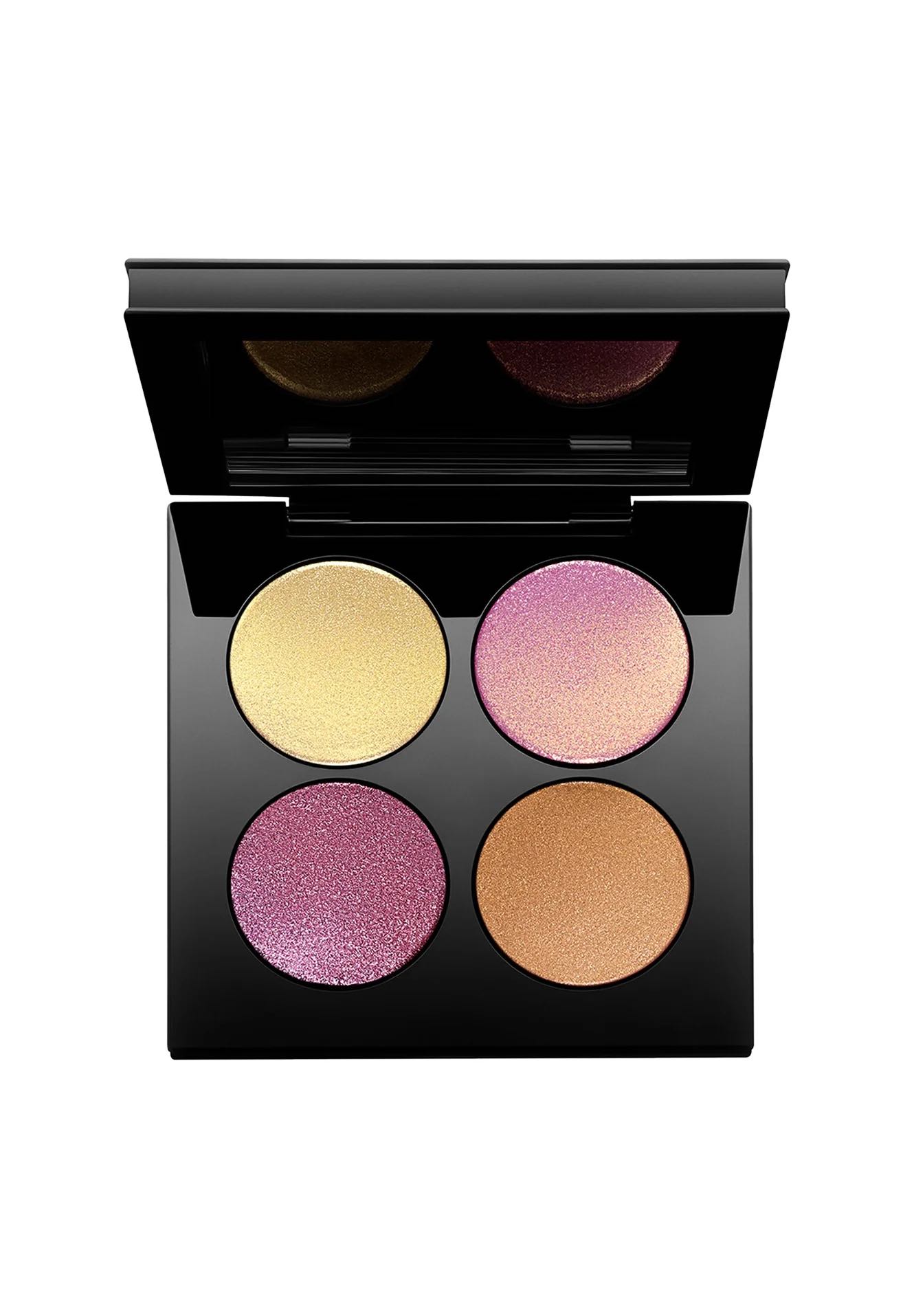 A quad of eyeshadows almost impossible to describe in words because of their extreme beauty, so watch out. Pink shades that mix with gold and bronze, passing through an even darker rose, in an opalescent charm that recalls the most beautiful sunset you've ever seen. If you love a  delicate and elegant shimmer that doesn't go unnoticed, this palette is for you.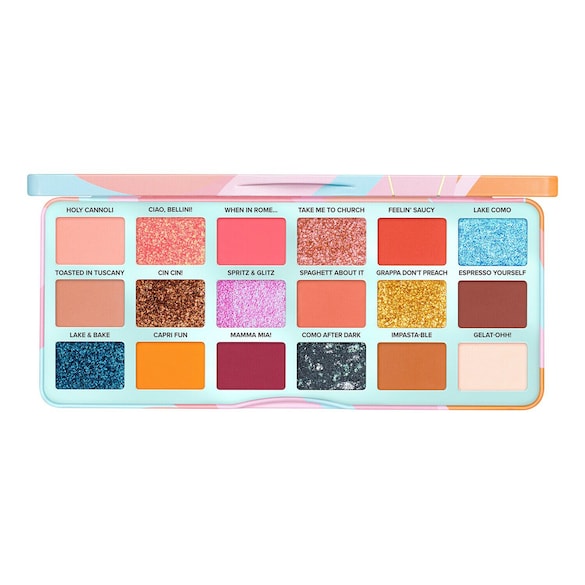 Summer=spritz. Do you agree?
The Italian aperitif par excellence is transformed into makeup thanks to Too Faced and its Italian Spritz Eye Shadow Palette, a palette inspired by the pleasantly bitter and refreshing taste of the Spritz and all the colors of the Italian summer. Eighteen sparkling and crazy shades that will transport you among the best stages of the boot and, through the power of color, will take you on a culinary journey to discover. Between Holy Cannoli, Ciao! Bellini and Spaghett About it, free your creativity 100% Made in Italy.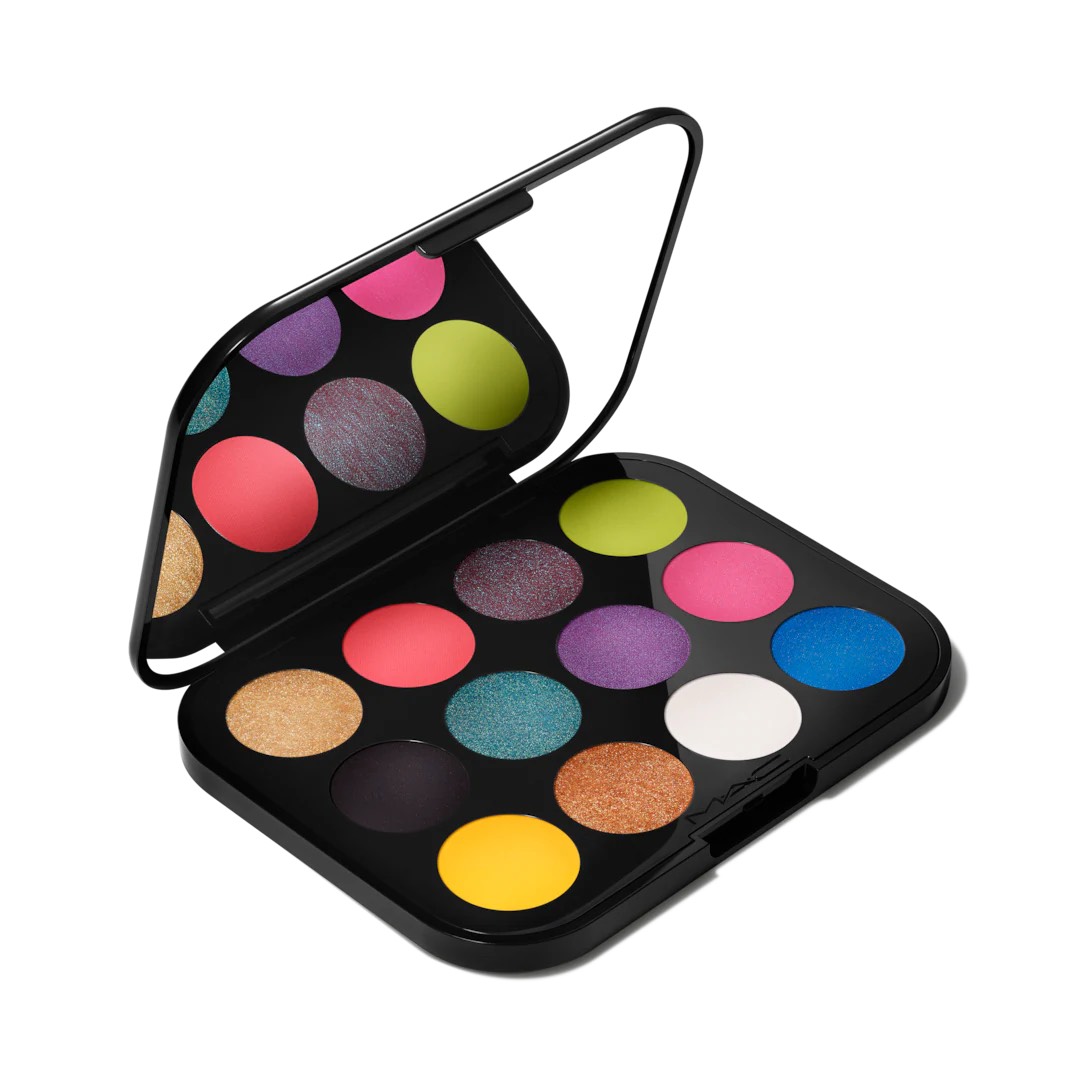 Leaving aside for a moment the colors of the sun and going directly to the summer evenings when all we want to do is dance until late hours… Introducing the new Connect In Colour Eye Shadow Palette: Hi-Fi Colour from Mac. A universe of super pigmented colors with a mix of hypnotic neon and classic nuances characterized by an impalpable and silky texture with a selection of matte, shimmer, glitter and metallic finish. What else could be better than this? Step out of your comfort zone with electric blue, lime and purple and, for everyday looks, opt for nude and golden shades. Moreover, the new eyeshadows are now formulated with 25% more pigment than the previous Mac Eyeshadows palettes!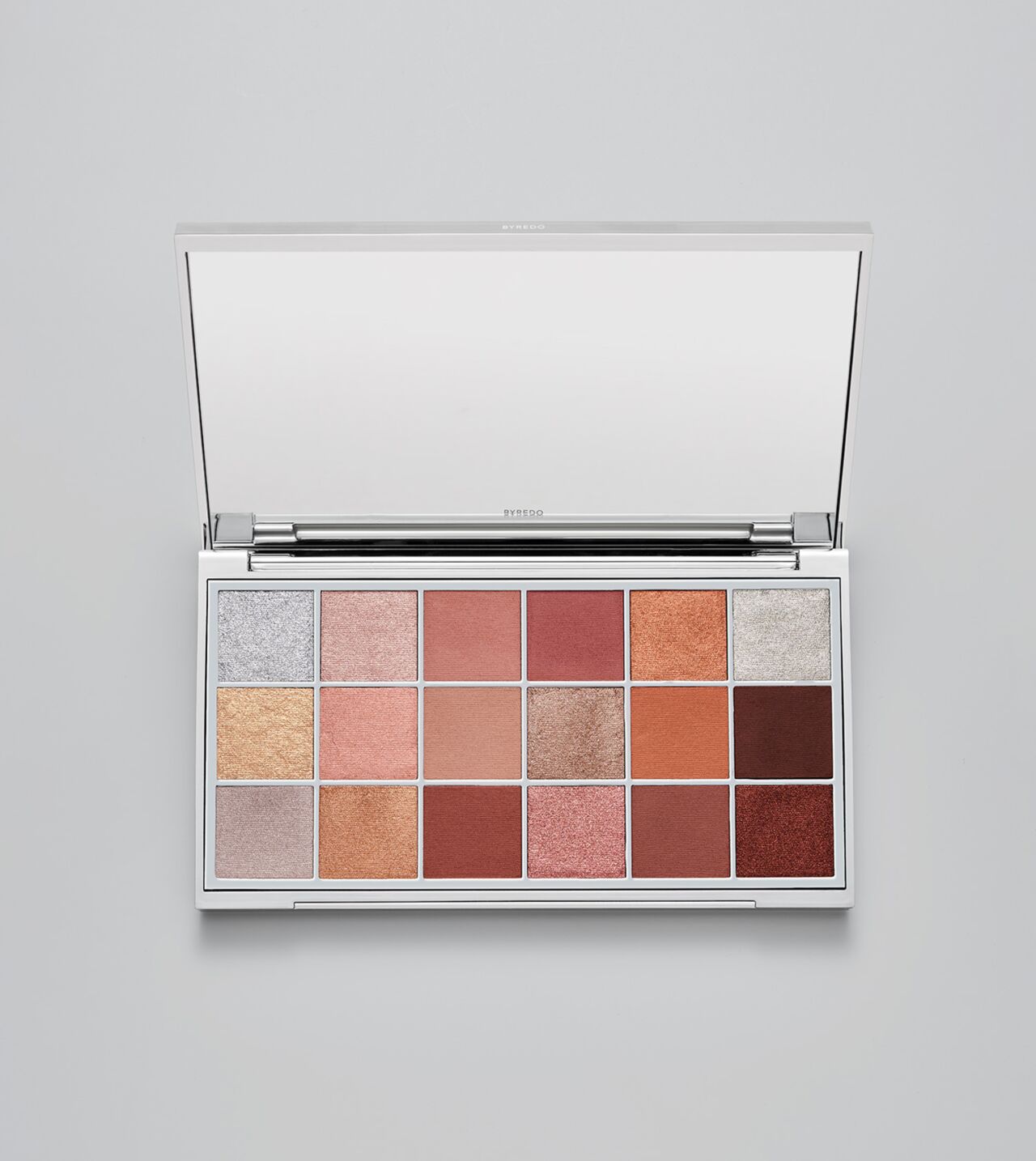 "With this palette of eyeshadows I want to evoke an idea of the past in the present; memory as an idea between dream and reality. The elegance of the color is natural. It is the 'halo' of memory, where memories are refined and idealized"– Lucia Pica, Creative Image and Make-up Partner. 
A mix of colors that go from light to dark, nude warm shades, pink and brown combined with shiny silver shades, metallic finishes, opaque and bright, with pigments capable of making any look sensual and eye-catching and textures that adhere to the skin with a single layer, like a second skin. All this inside a new mirror steel case designed by the founder and creative director Ben Gorham, with the representation of the goddess Mnemosine (in Greek mythology, the personification of memory and mother of the muses).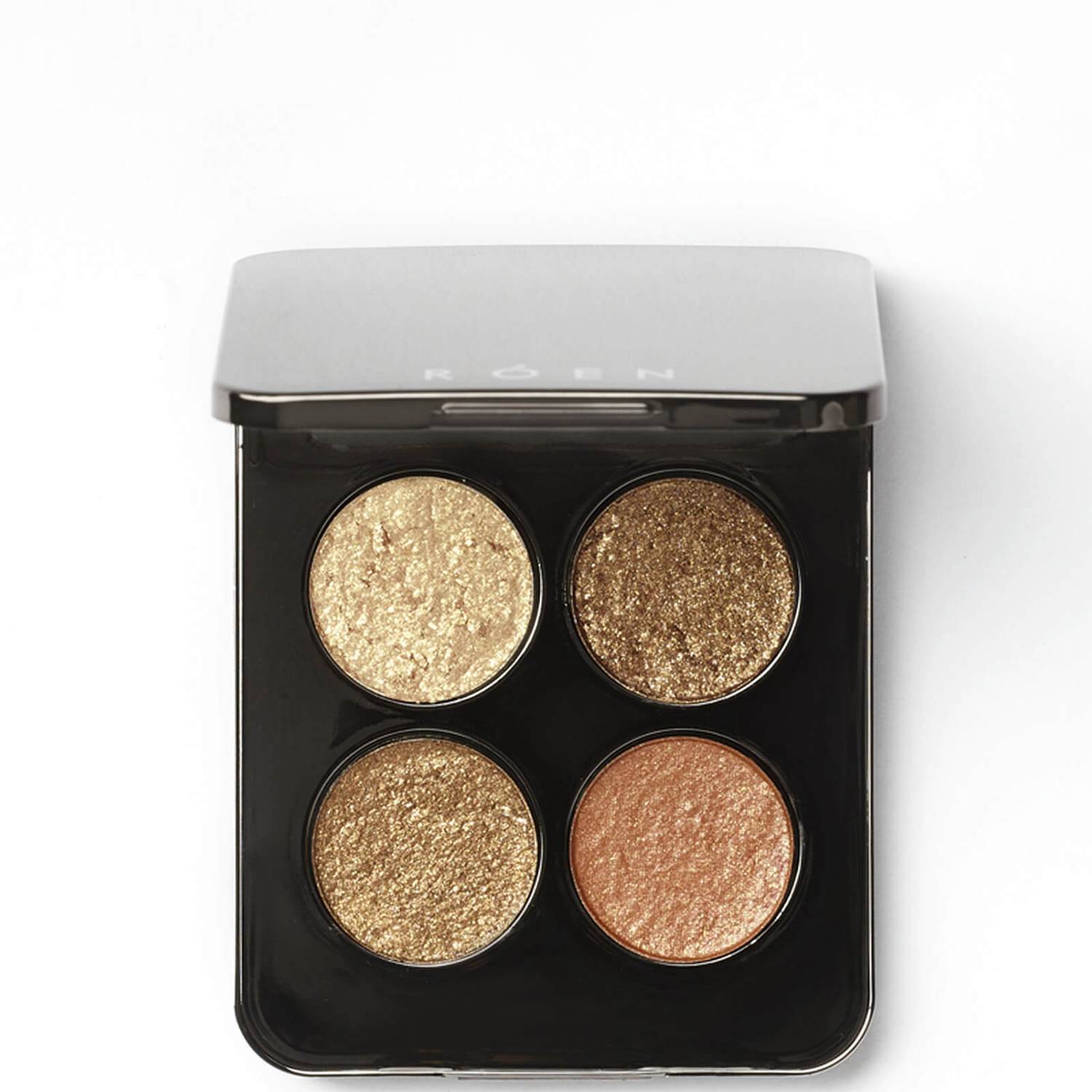 The essence of the sun and the stars.
This is what we believe Róen was able to translate into the 75th Warm Eyeshadow Palette.
In just four quads we move from the most voluptuous bronze to the most delicate champagne, crossing the sand and the earth of taupe and brown. An experience that goes beyond simple makeup and turns into a pleasure for the eyes, in a sensory mix of shimmer textures, velvety and creamy, perfect to apply both with a brush and with fingers.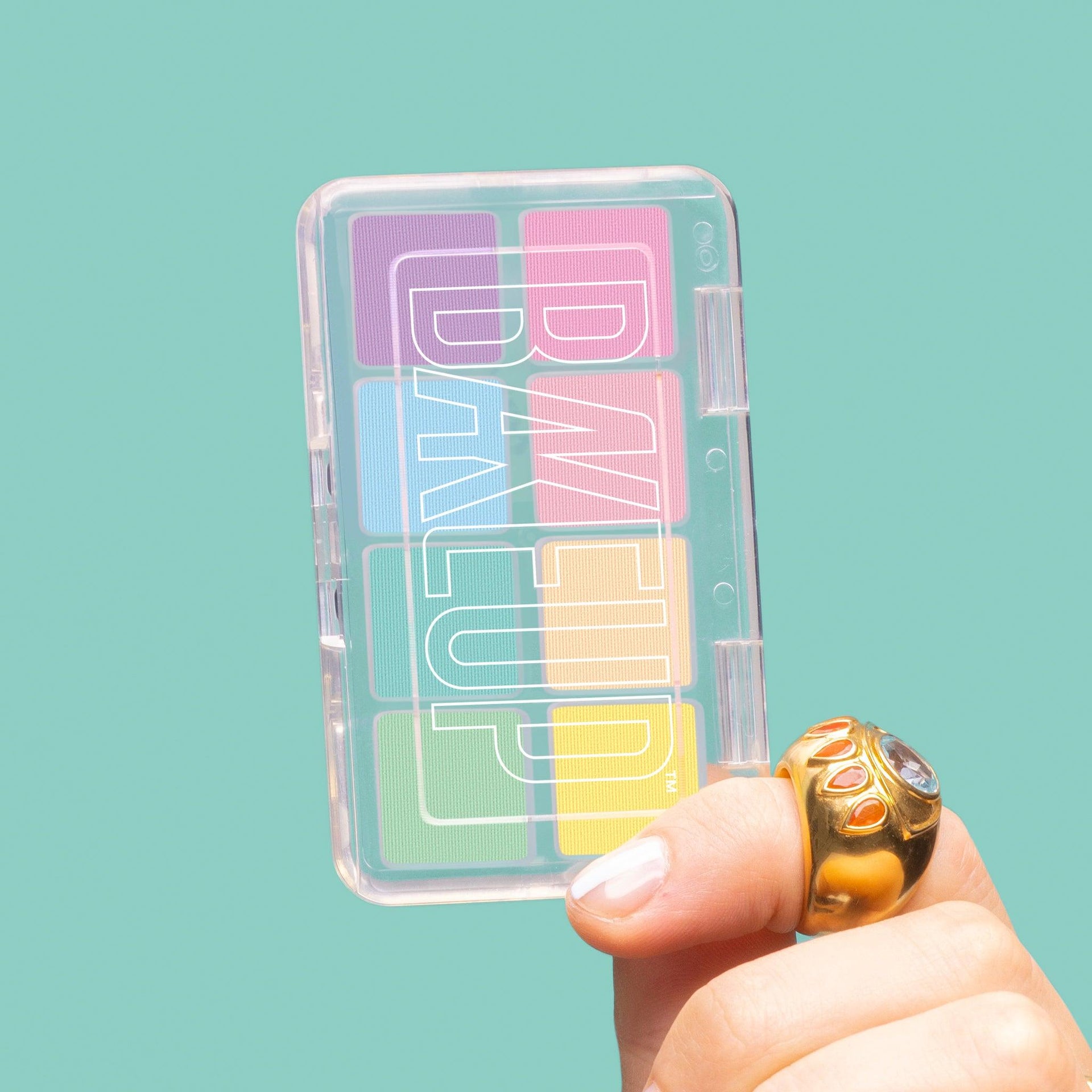 In our selection, what could not miss is a palette that contains all the most beloved pastel colors of recent times (and forever so). The Micro Palm Palette – Backup Pastels will transport you in an ethereal and delicate atmosphere with eight buttery and modular shades, designed to be used alone or overlapped and mixed together in a personal and unique way. But the news doesn't end here: this palette includes both a eyeshadows – usable as such – and pressed pigments, which can be used both as eyeshadows (but with caution and attention) and also on your body, hair and face in general.