Who said that even the craziest colors can't be used every day? A recent wave of colors has proved that to everyone, and Rihanna in particular, with her brand Fenty Beauty, has patented a new way of highlighting the face, using colors that weren't previously used on the cheeks. This has given the possibility to mix nuances and combinations that may seem crazy but that, in reality, simply needed to be tried.
Take for example the latest launch of the Killawatt Foil Highlighter collection and think of a look. It doesn't seem like an easy range of shades. Well, we will show you that not only it's a wearable make-up but that it's fresh, young and perfect for summer. A sunset look that, as Rihanna teaches, starts from the cheeks, goes up on the cheekbones and finish on the eyelids, to make the whole face harmonious.
We had therefore chosen to use Mimosa Sunrise and Sangria Sunset as a touch of color all over the face. Let's start with the light purple color: use it as a blush on the upper part of the cheeks, to give a fresh and luminous effect and bring it to the cheekbone. We then used the orange-peachy one as a topper for the blush or as a very intense highlighter. It immediately gives a new light to your face, as if you were just kissed by the sun…but the trick it's not over yet!
The true trick is to bring that orange shade up under the eyebrows and blend it to the inner corner of the eye, to create a kind of continuum. On the whole eyelid and blended towards the orange part, we applied that beautiful light purple that is good on all types of complexion and eye color.
It might seem like a crazy look, but it turned out to be natural and perfect to be worn during the day, or at night. Your makeup will be the perfect match to a sunset with the most beautiful shades.
To finish the look and give that extra touch, we applied the Summer Nights Iridescent Lip Luminizer in Vaycray that, with its pink base and copper pigments is the perfect union of the powder product that we had applied before and, as well as a plump effect to your lips, it will also make the whole look even more harmonious.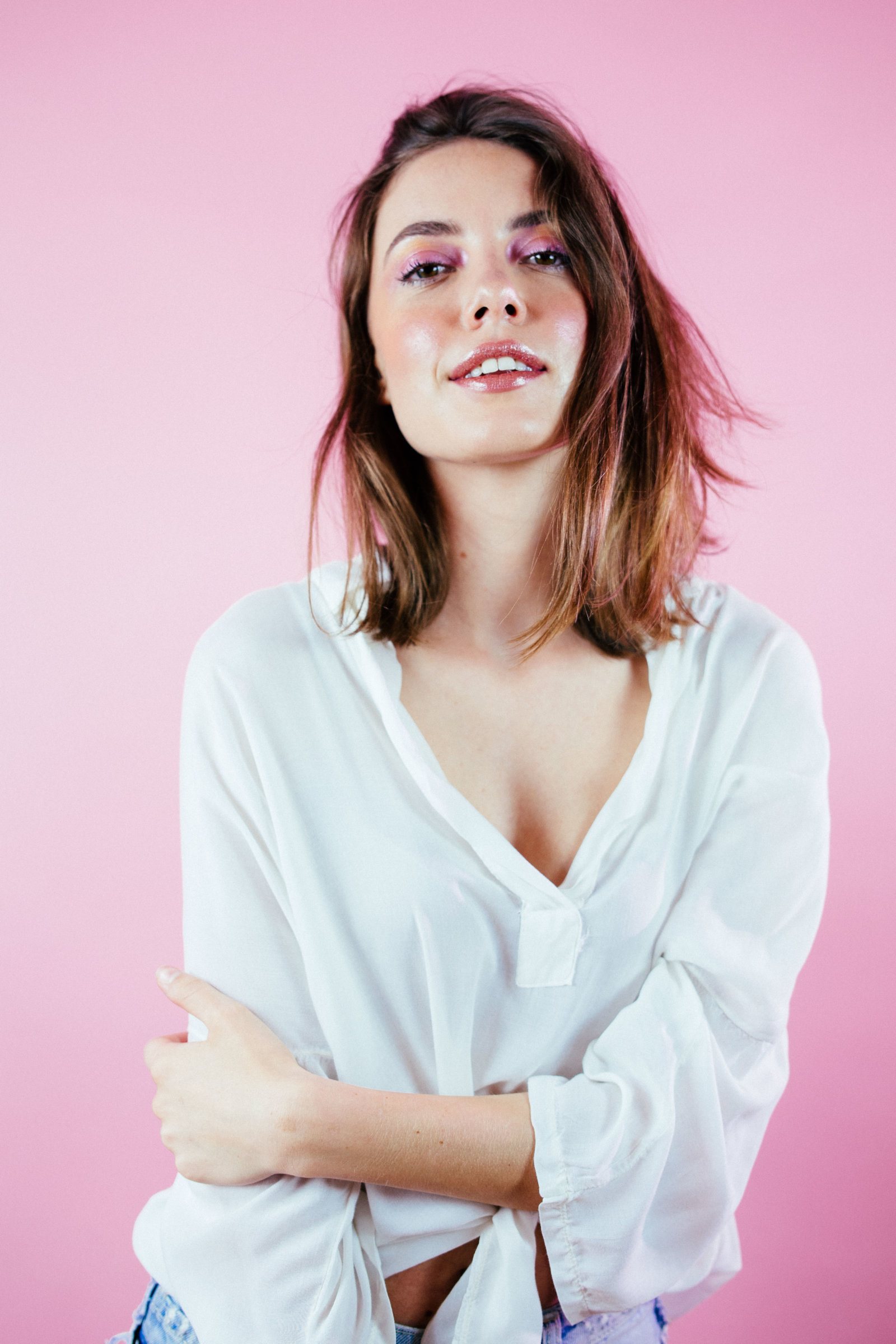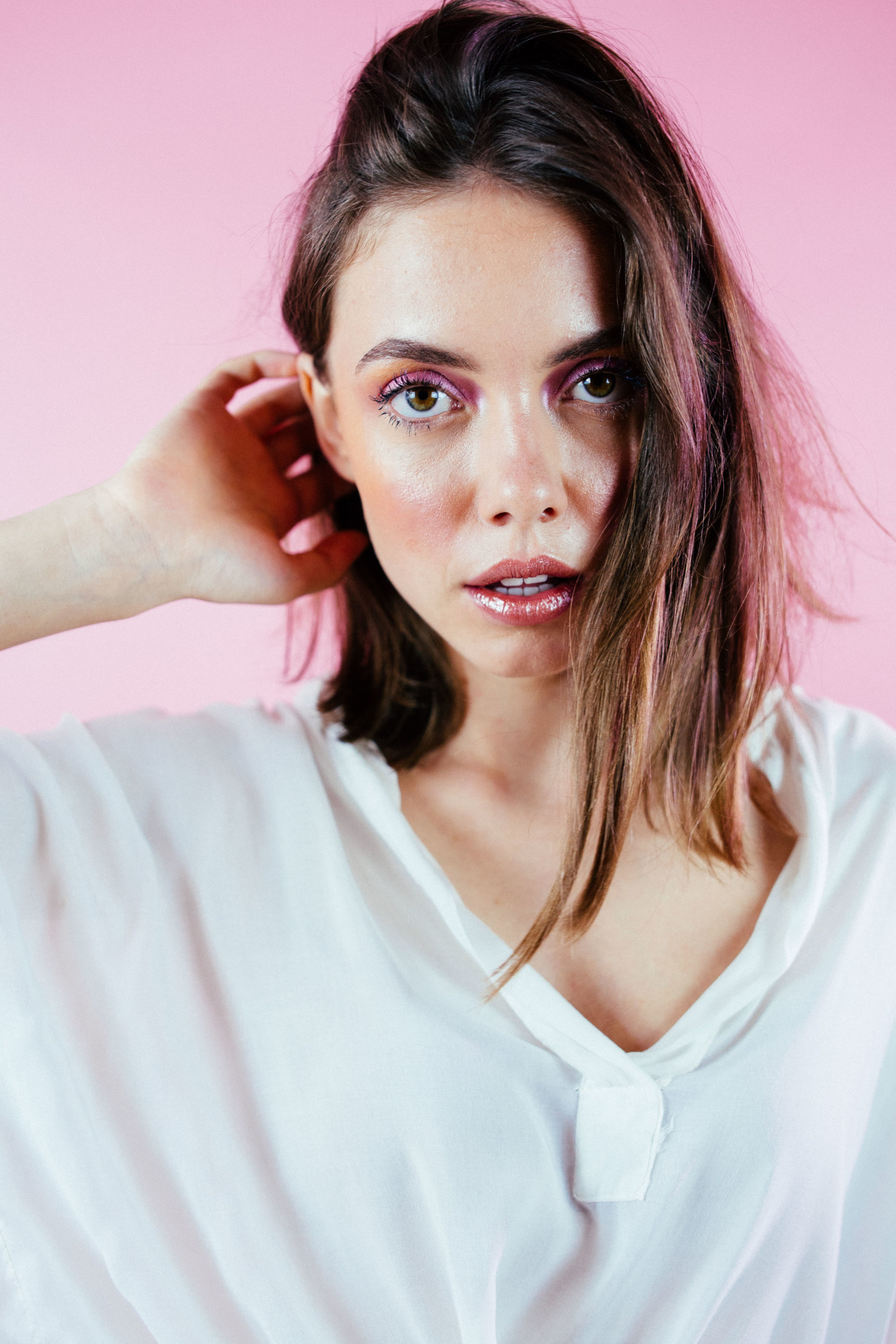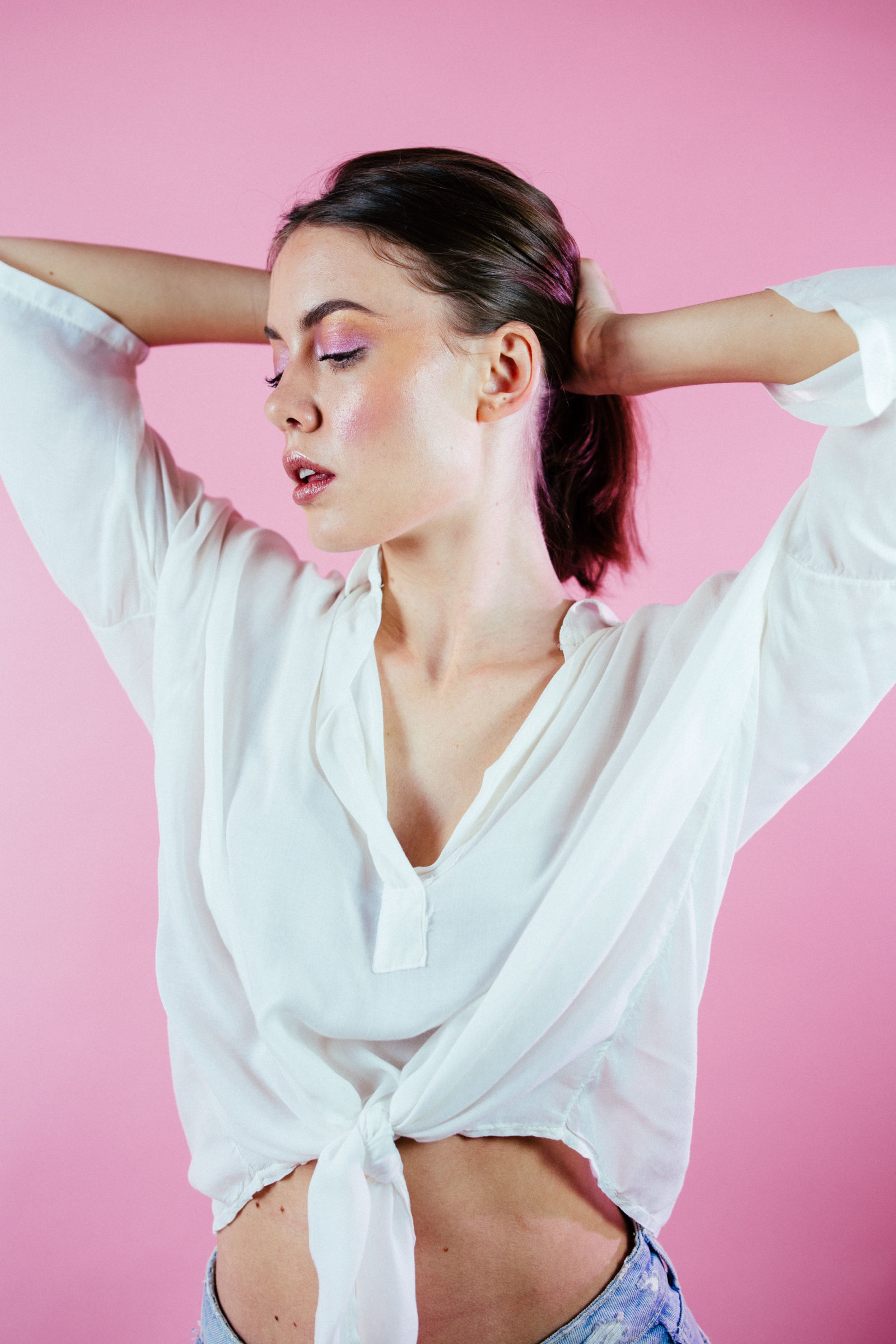 Pink Cheeks and Peachy Cheekbones.