It's almost the time for sunbathing, for sunscreen, for lighter textures and more popping colors.
If the trends call for natural eyebrows and a perfect skin that looks almost bare, daily nourished with moisturizers and serums, the warm season drives us to water-based products, glossy lips, and a highly-pigmented, creamy blush to add that pop of color to the cheeks. 
To flaunt a flawless summer look during the sunny spring and hot summer days, the secret is to bet on simplicity, while focusing on a few striking details that capture all the attention, with a palette of peach, pink, and shades on the red spectrum.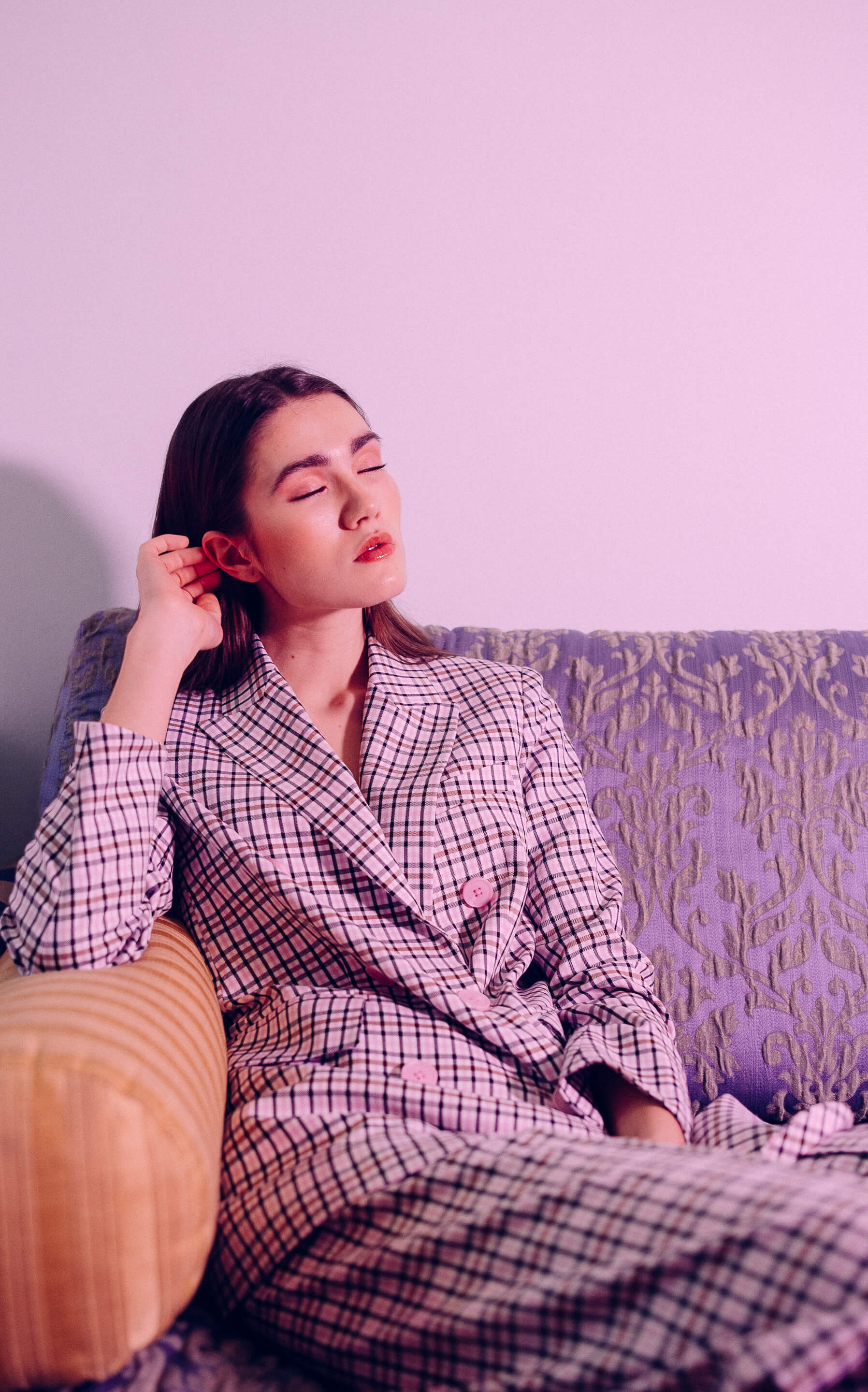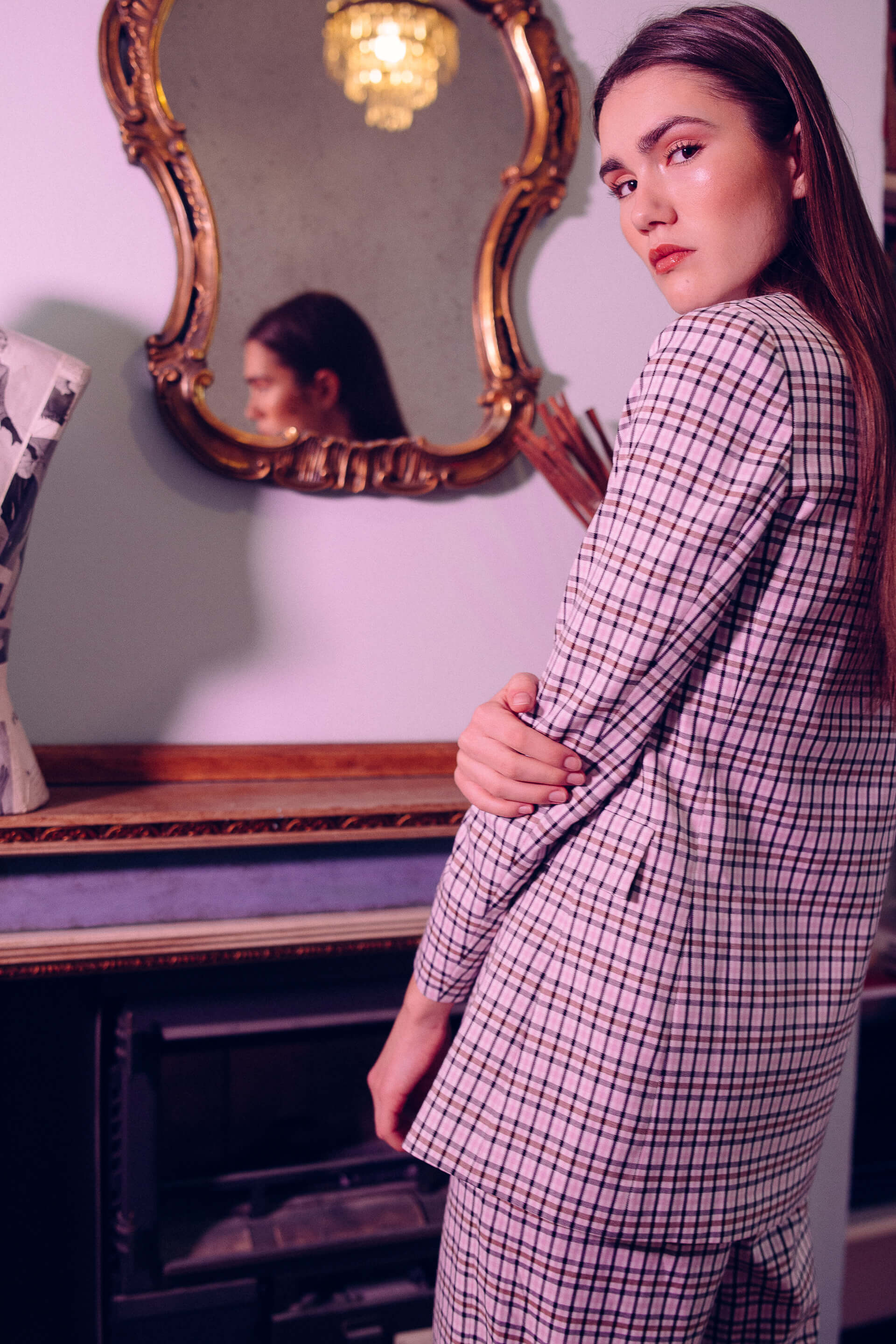 We should not forget that summer means beautiful weather, which is warm but it's sadly inclement with heavy-looking makeups and textures. Therefore, we need super lightweight products, things that allow your skin to be the best it can without effort and that can fit into the smallest beauty bag —because, you know, the warm temperature turns everything into a chore and packing for the seaside is never an easy task.

 If there's something that we've learned from experience, is that you don't need a lot of product to look stunning.
We can be beautiful, looking almost as we're walking straight out of an editorial shooting, thanks to very few touches of colors, thorough skincare and a veil of peach-red on the lips.
How? That's a secret we're about to tell.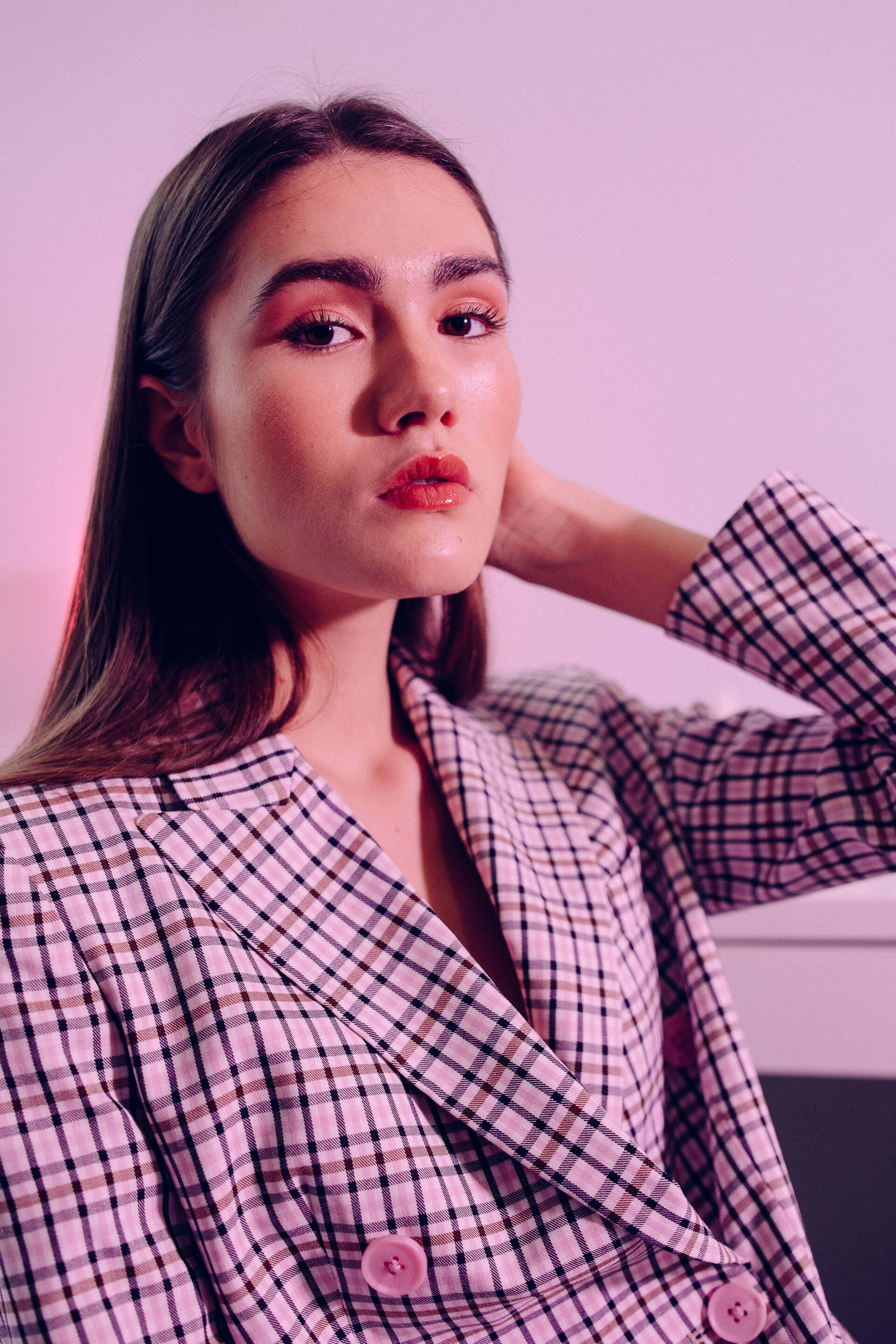 The best way to jumpstart the perfect summer makeup?
With a hydro boost, to quench the thirsty skin and improve the result. 
We started with two must-try from Belif, focusing on the skin and the tender area around the eyes: it's always worth repeating that a good, moisturized base is the secret of every successful makeup, especially when the air outside begins to get warmer.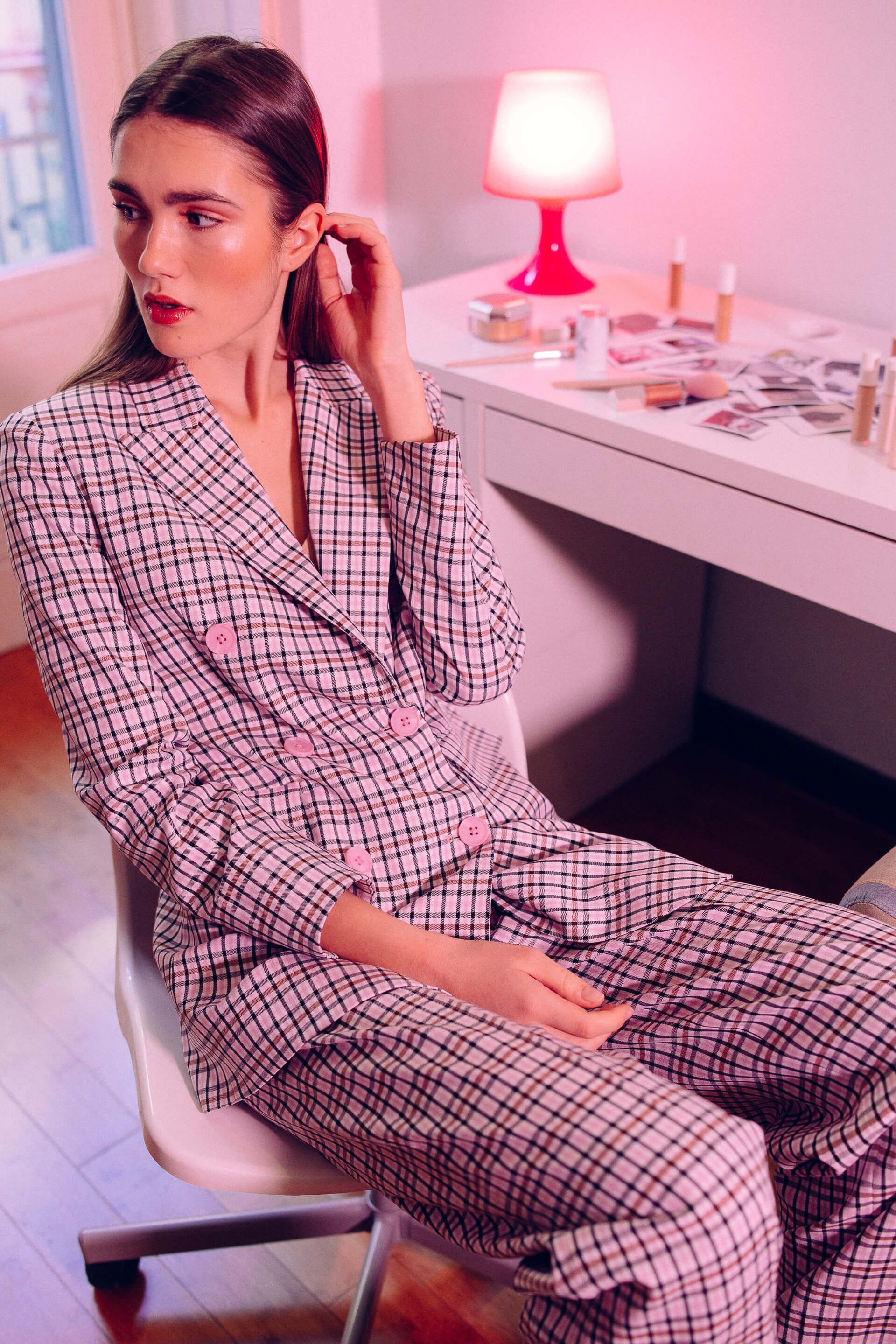 So, for the skin, we chose a profoundly moisturizing, gel-like cream, The True Cream Aqua Bomb, by Belif: a little gem with no oil and a lot of water (70% of the entire formula) to help fight the dryness and pores with a featherlight texture. Then, we took good care of the under eye with Moisturizing Eye Bomb by Belif.
We made sure to stay hydrated and protected for long, with a nourishing formula that offers 26 hours of refreshing coolness: there's nothing better than a radiant and rested look to start our makeup with the right attitude!
TAKE A MOMENT TO CUDDLE YOUR SKIN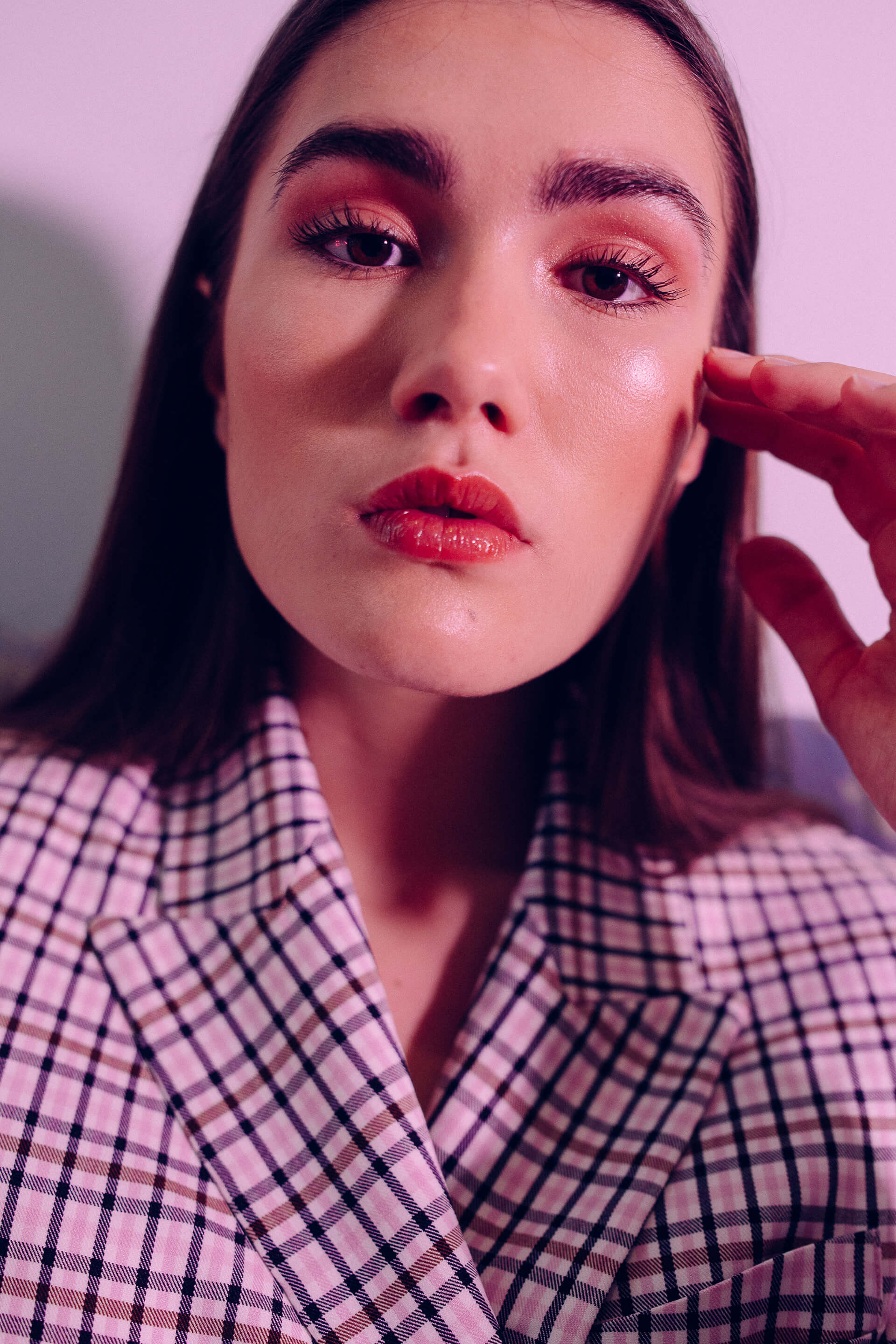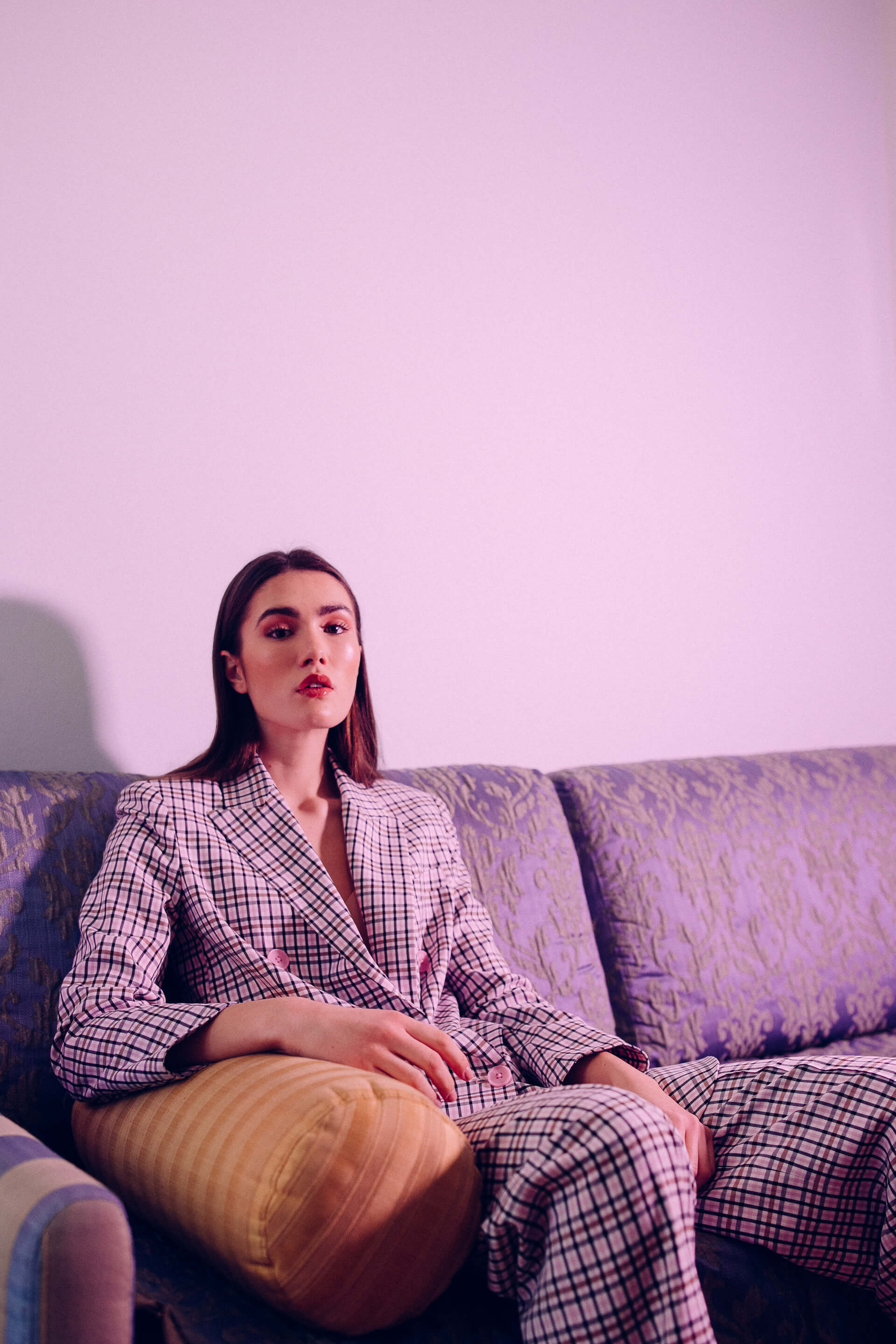 The best way to jumpstart the perfect summer makeup?
With a hydro boost!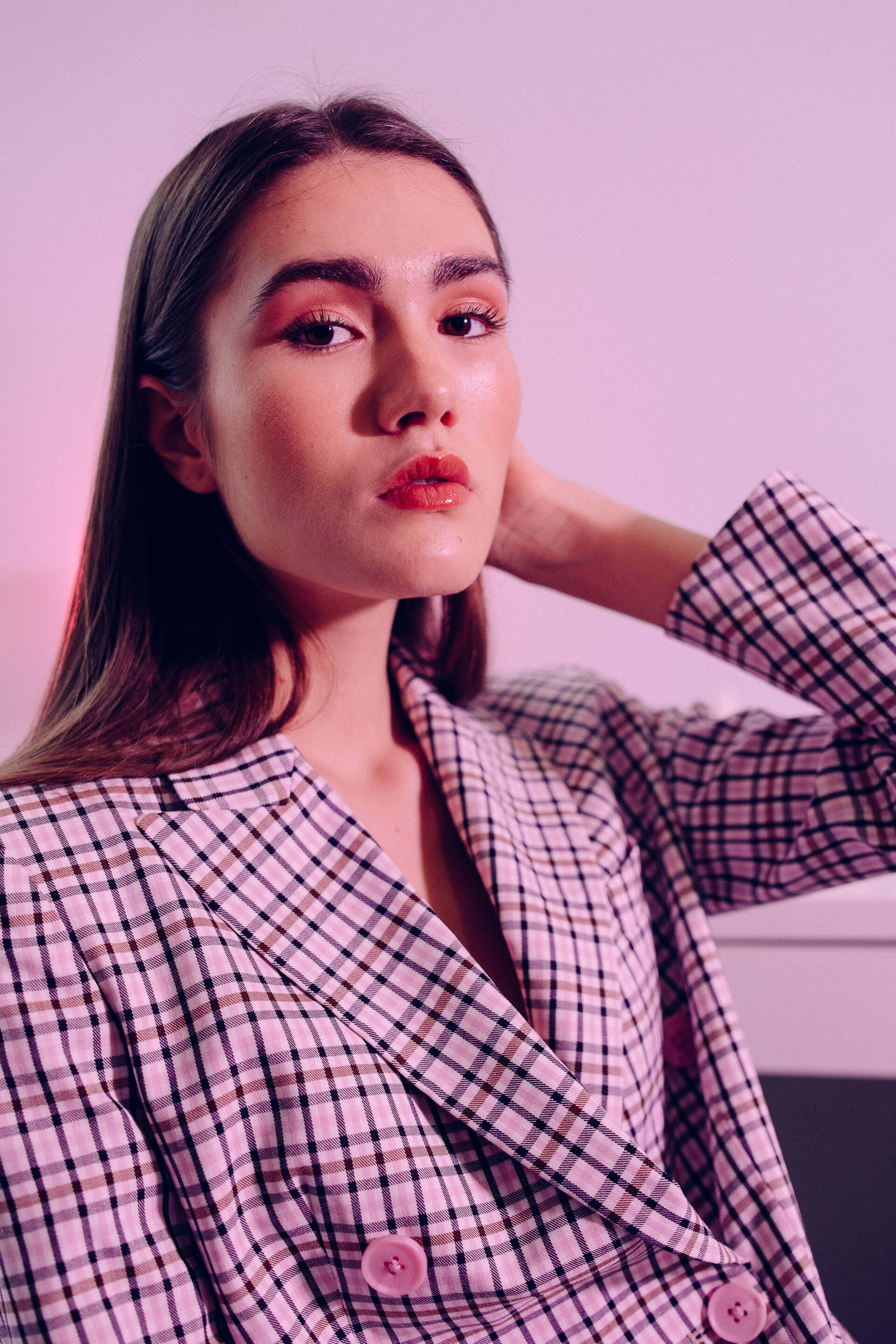 #THE BASE
For a featherlight finish, but with medium coverage, we created a full-Fenty base, from concealer to setting powder.
First, we dabbed the foundation, the Fenty Pro Filt'r Soft Matte, in with a damp beauty blender, to ease up the formula and make the product blend thoroughly and so that the skin could absorb it without effort, not hiding the face's natural tone and texture but covering the first layer of imperfections: a seamless filter effect, that enhances without covering too much.

Then, we applied the Pro Filt'r concealer and set the base in with a veil of pressed translucent setting powder, the Pro Filt'r Instant Retouch Setting Powder.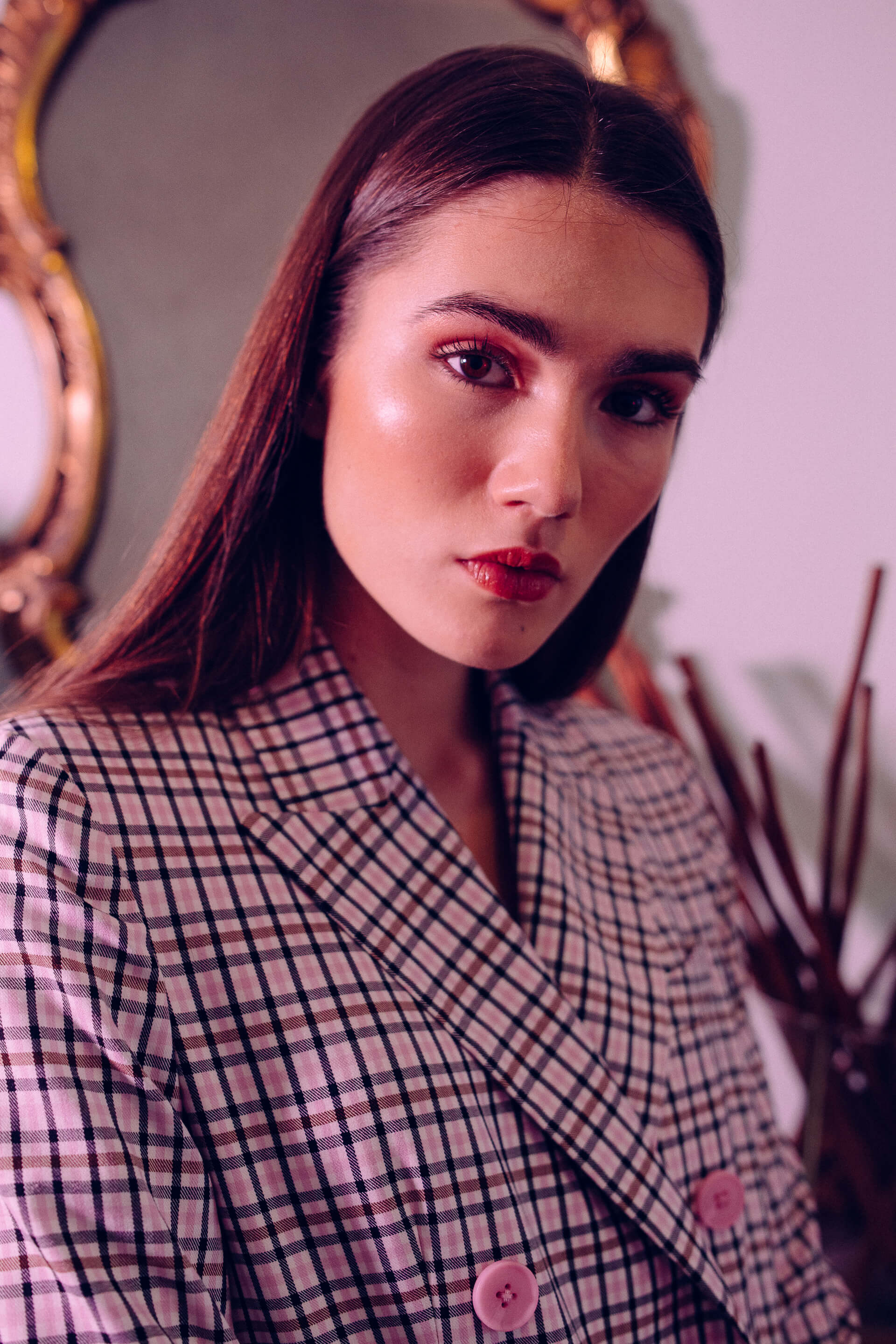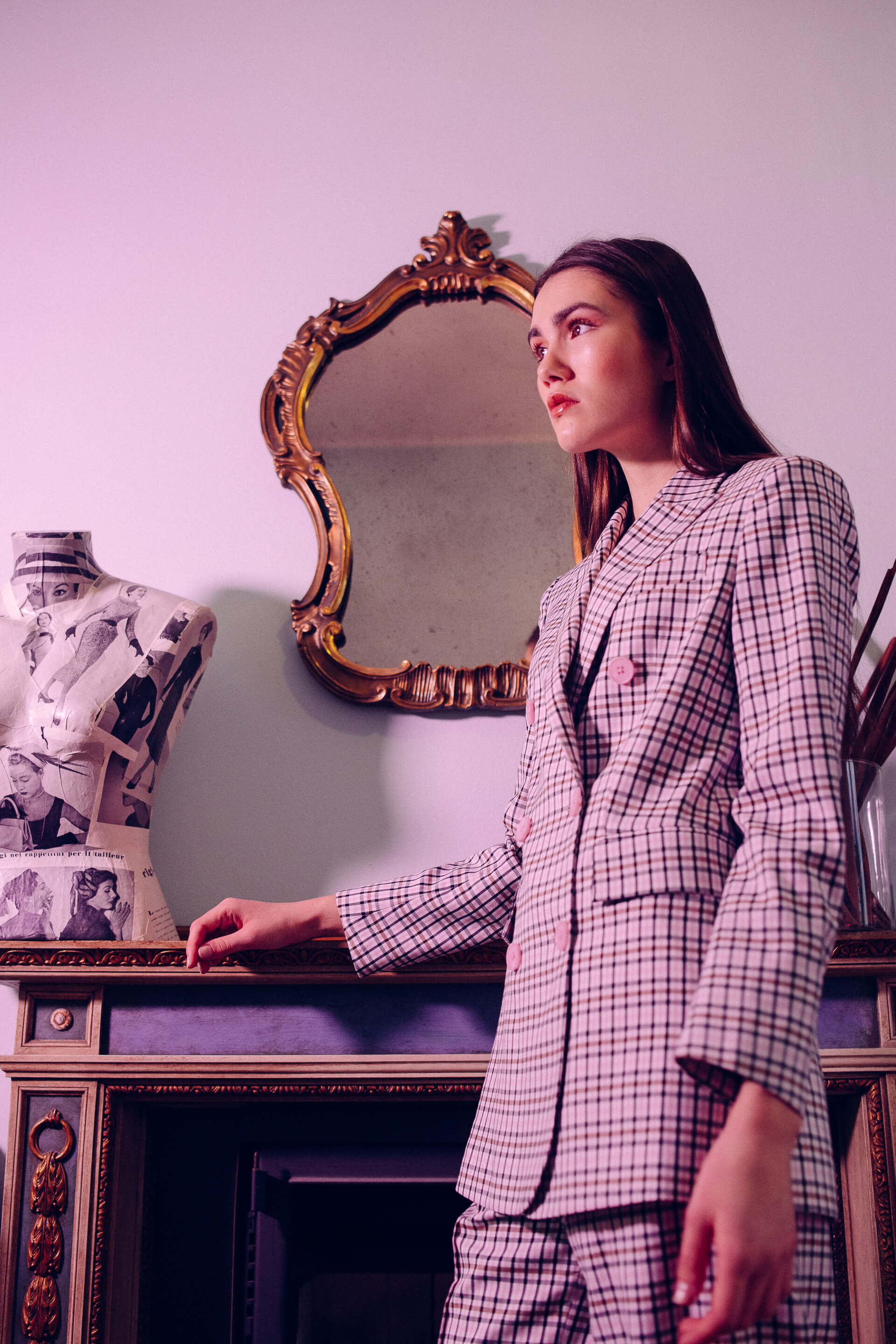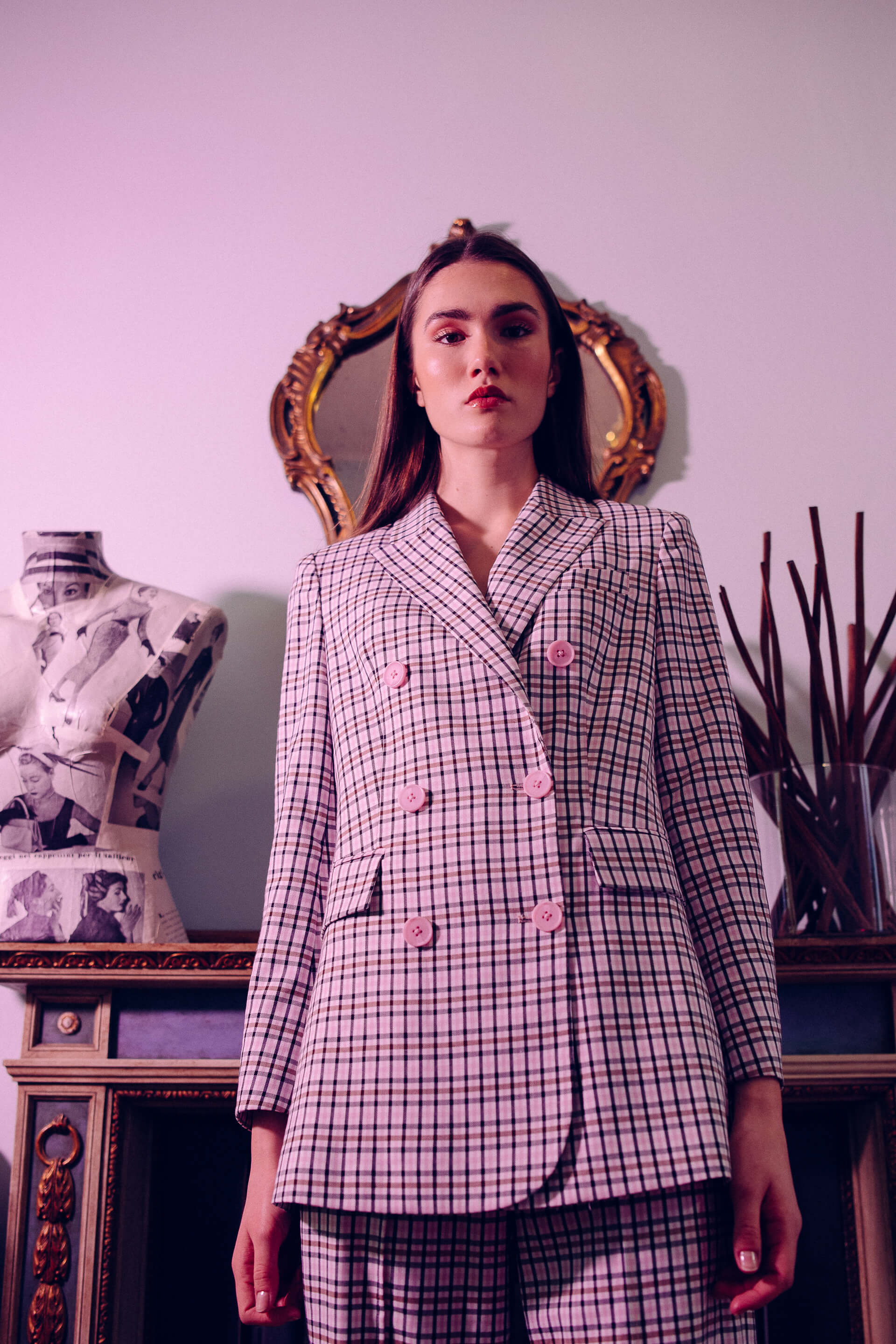 #EYE

 LOOK
The eyebrows are one of the first details that snatch all the attention in the look, so they had to be thoroughly combed upwards and filled with the Benefit Gimme Brown in Nr. 3. There's no easier — and quicker — way to feel urban chic than matching perfect eyebrows, a vibrant lacquered lip and doll-like lashes: in this case, we achieved the attention-grabbing gaze with Bless All-in-1 Mascara.
What can we say? We took their motto "B-less is more" at heart!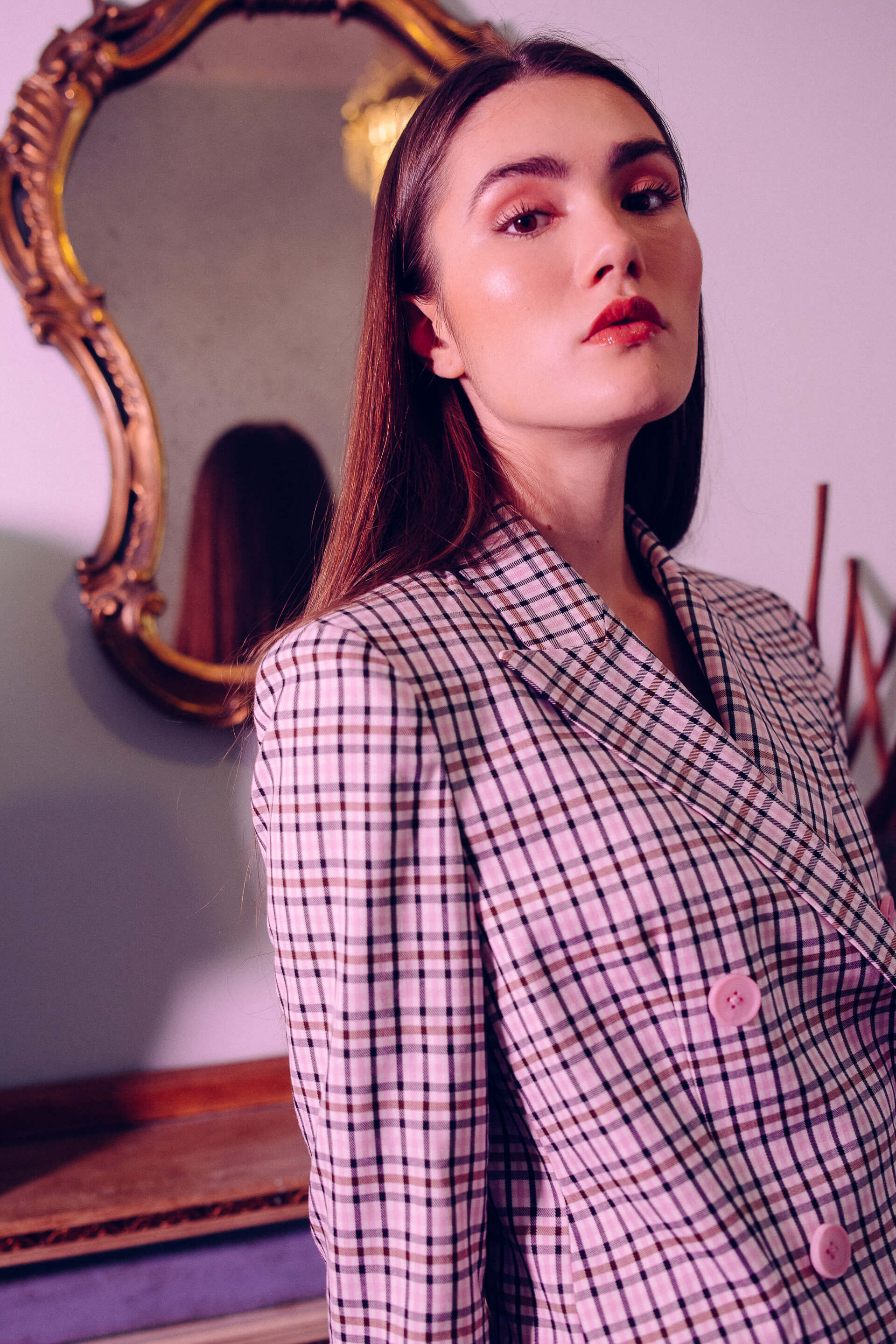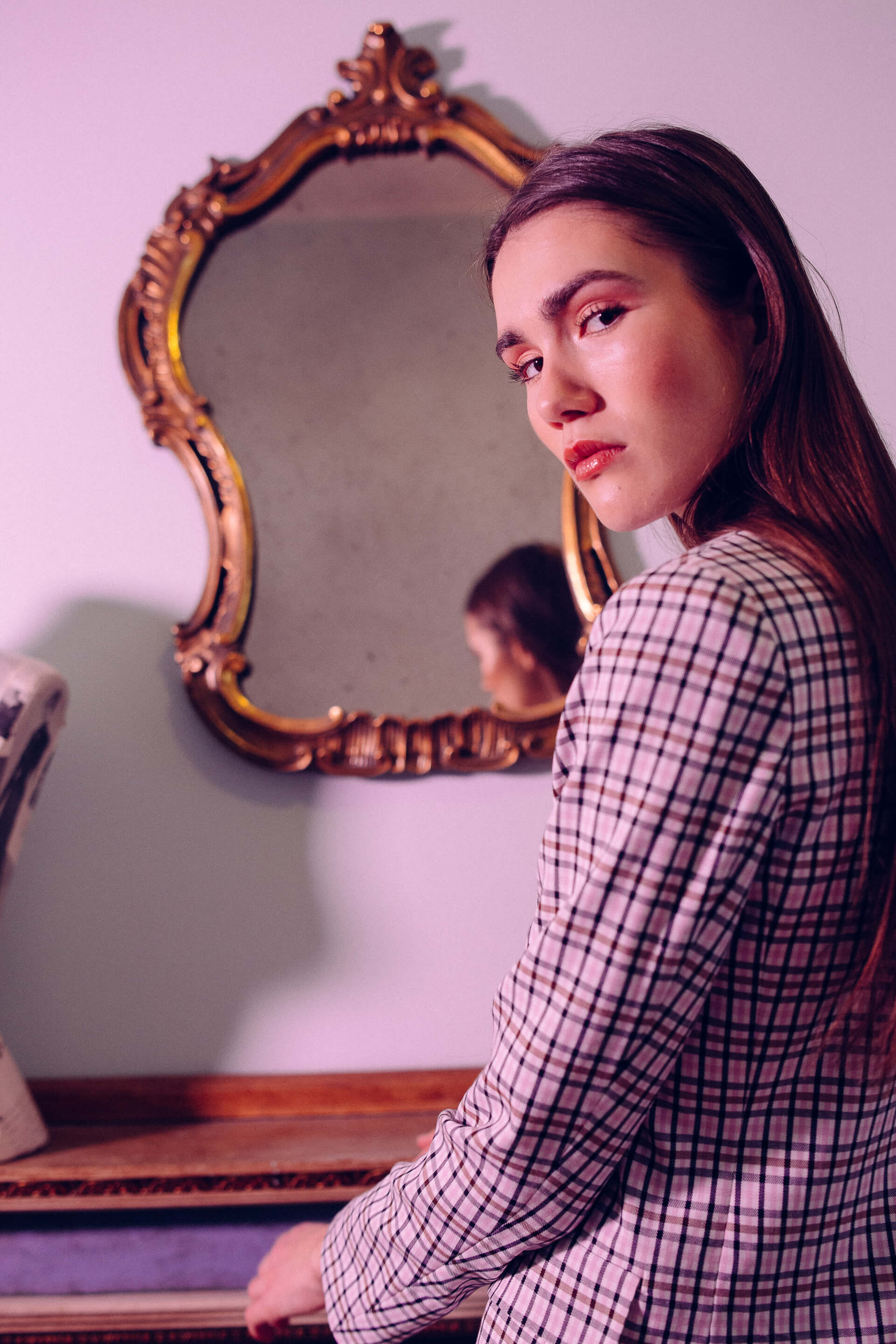 If the brows and lashes are thoroughly taken care of thanks to few but striking touches, the lids are an explosion of warm tones, from peach to bronzed biscuit shades.
On the base, we dabbed the Fenty Stick in Yacht Lyfe, a shimmery shade of peach-pink that we blended on the cheeks as well, and then created a shadow with the cinnamon-bronze stick in Sinamon.
These sticks work great when the formula is first warmed up on the back of the hand to make it more creamy, and then we applied it with an eye brush to fully "wake up" the pigments and make the color easier to blend. We completed the makeup with Fenty Beauty's Metallic Eye + Lip Crayon in Parka Princess: a rosè with extra-shimmer applied in the inner corner of the eye, to open the gaze and make it unforgettable. 
The ready-in-5-minutes eye look that makes the gaze luminous, fun, and lightened up by colors that remind us of the warm season.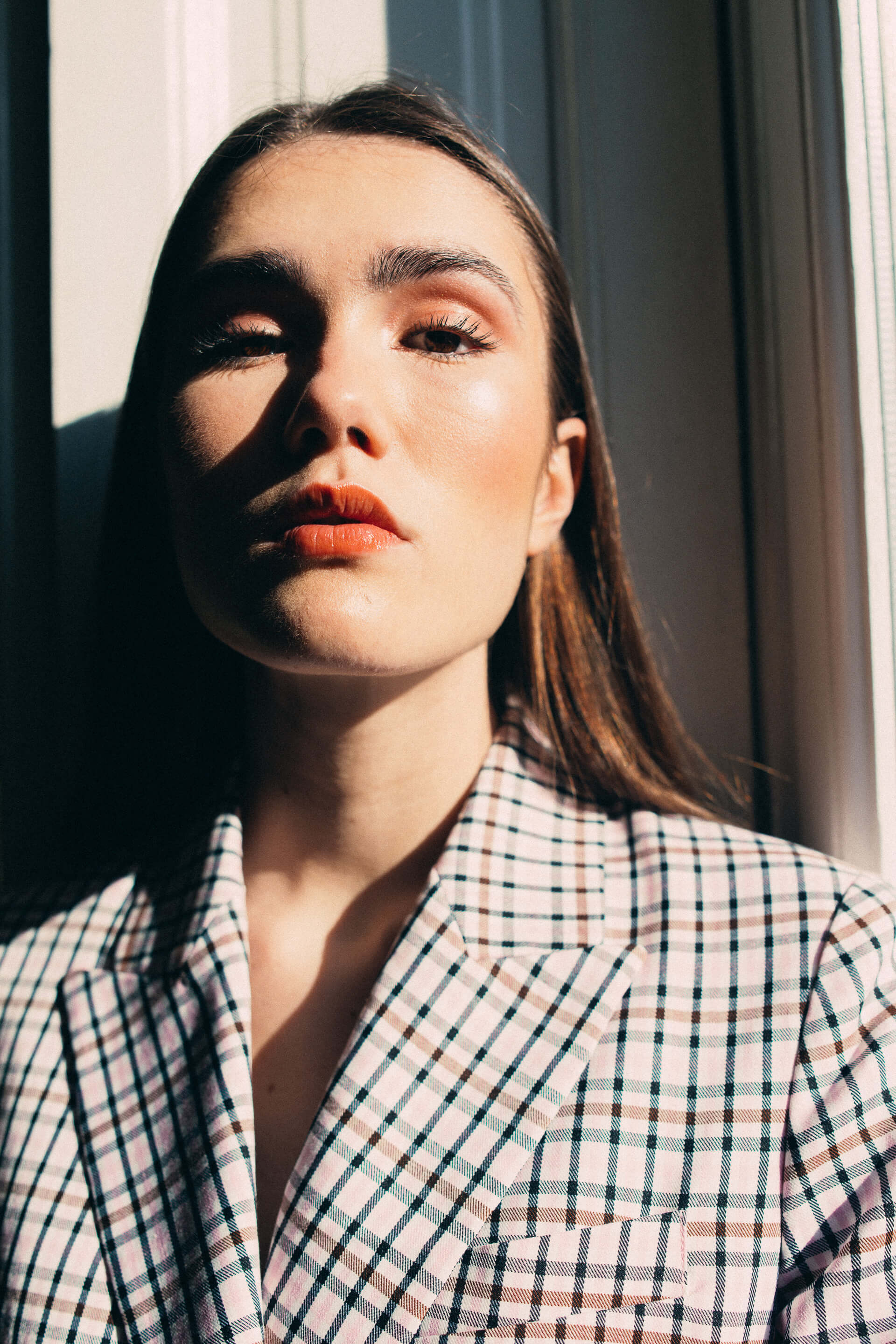 .
A shimmery shade of peach-pink.
.
.
The brows are one of the first details that snatch all the attention in the look.
.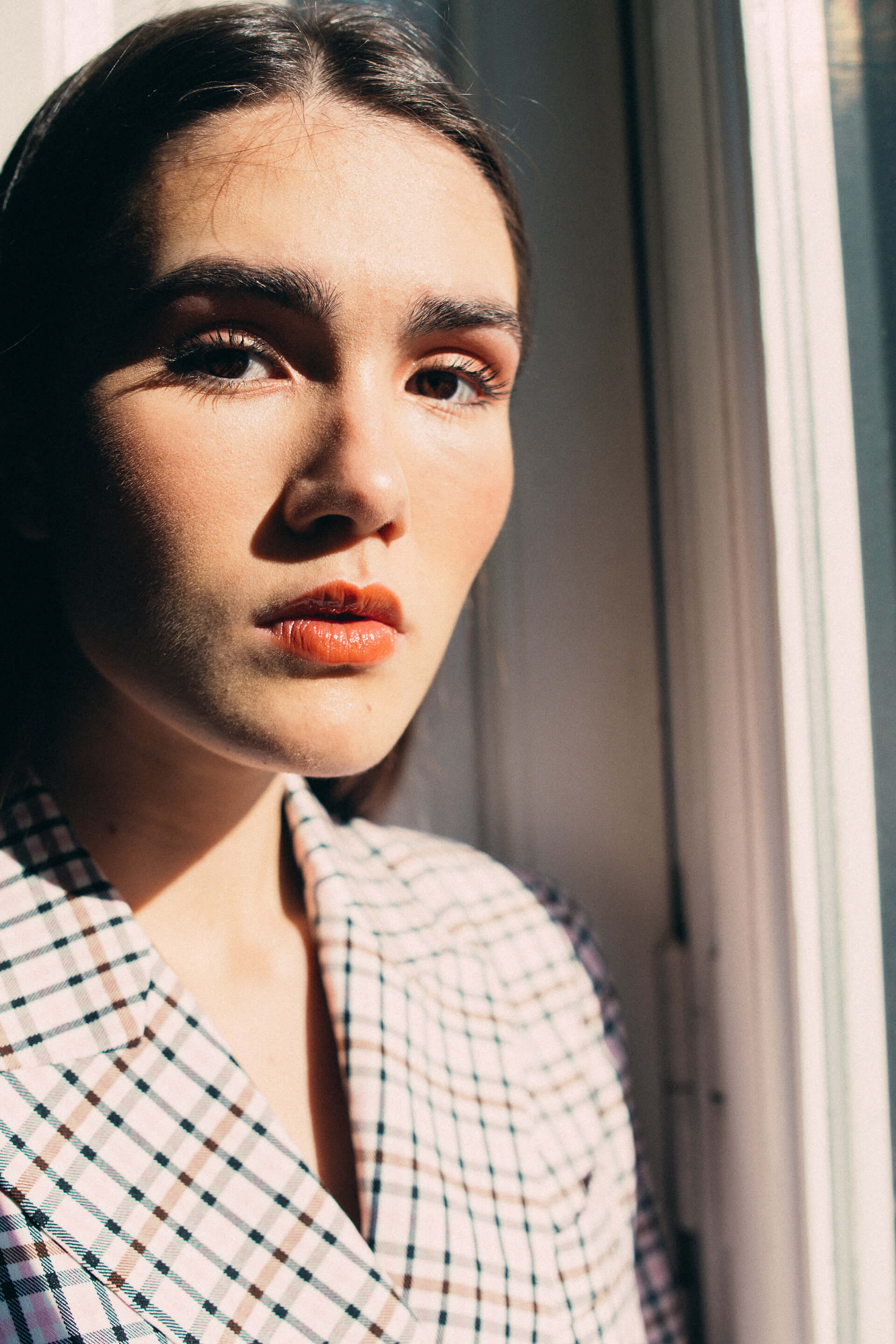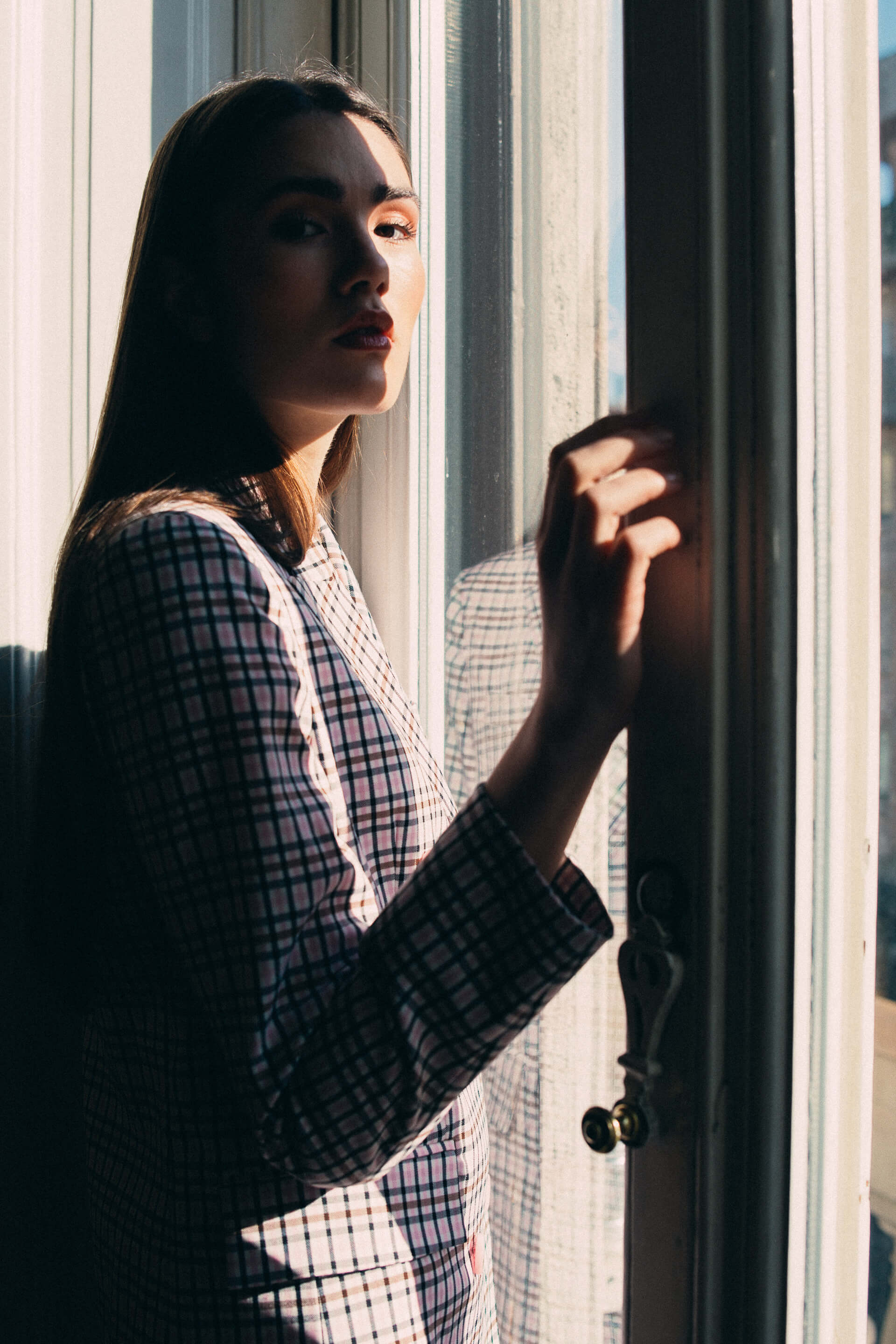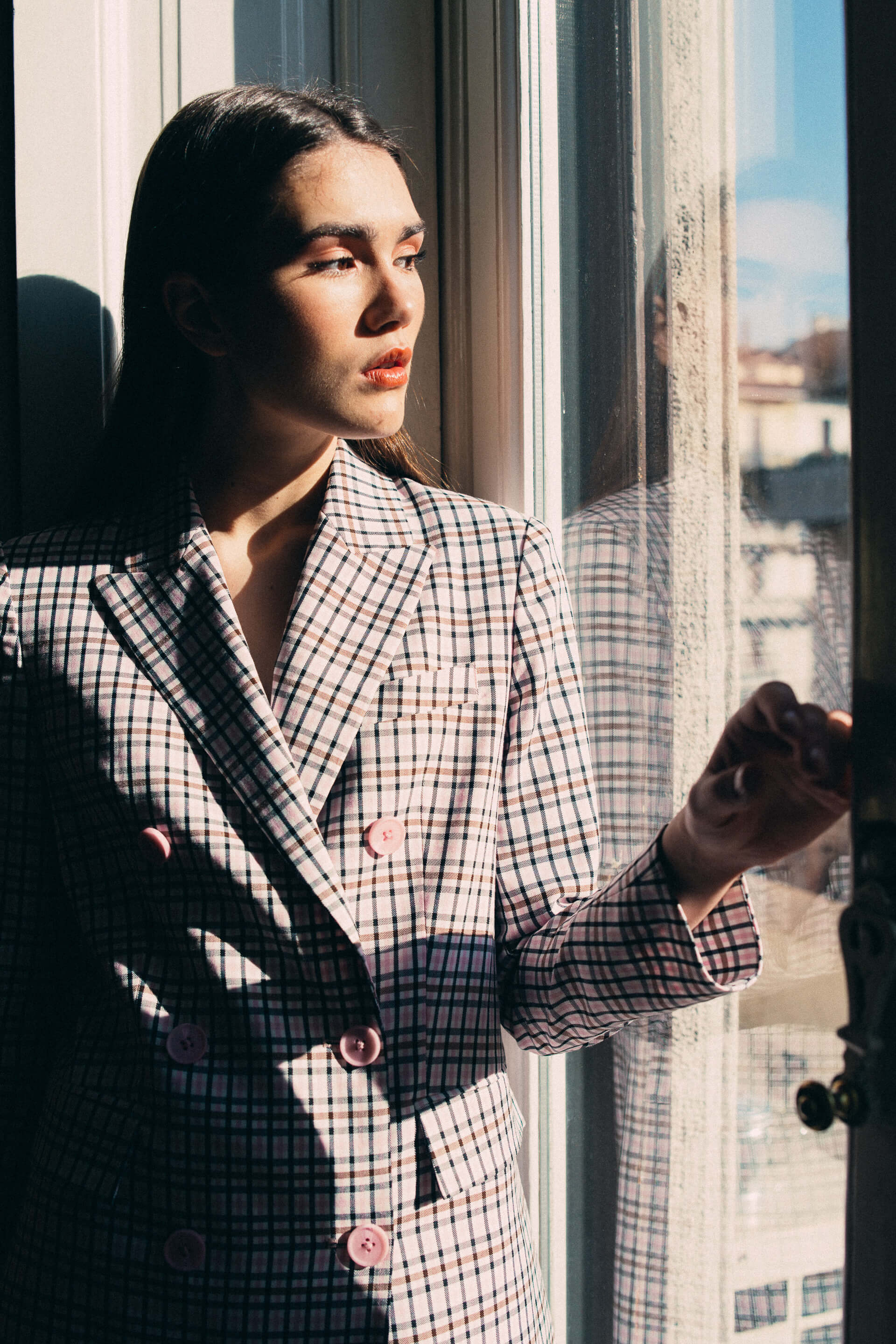 #LIPS


Glass lips that shine like a mirror, ready to capture every single ray of a shining sun? Yes, please! 
In this look, we mixed two absolute favorites of the team. 
First, we applied Glossier's creamy lipstick Generation G, comfy to wear and stunning to flaunt: a sheer veil of color that enriches and enhances the natural beauty of the lips without looking too impacting. In this case, we used the rich cocoa brown Leo.
But how we turned the matte finish of this lipstick into an oh-so-shimmery pout? Thanks to the (plumping and shiny) Fenty Bomb, the shimmering gloss that adds a touch of magic to our casual look. This luxurious, sticky gloss is super comfortable to wear and is our little secret to "shine like a diamond" all day long.
ADD A TOUCH OF SHIMMERY GLOSS…
– …To capture the Sun Rays and Shine. –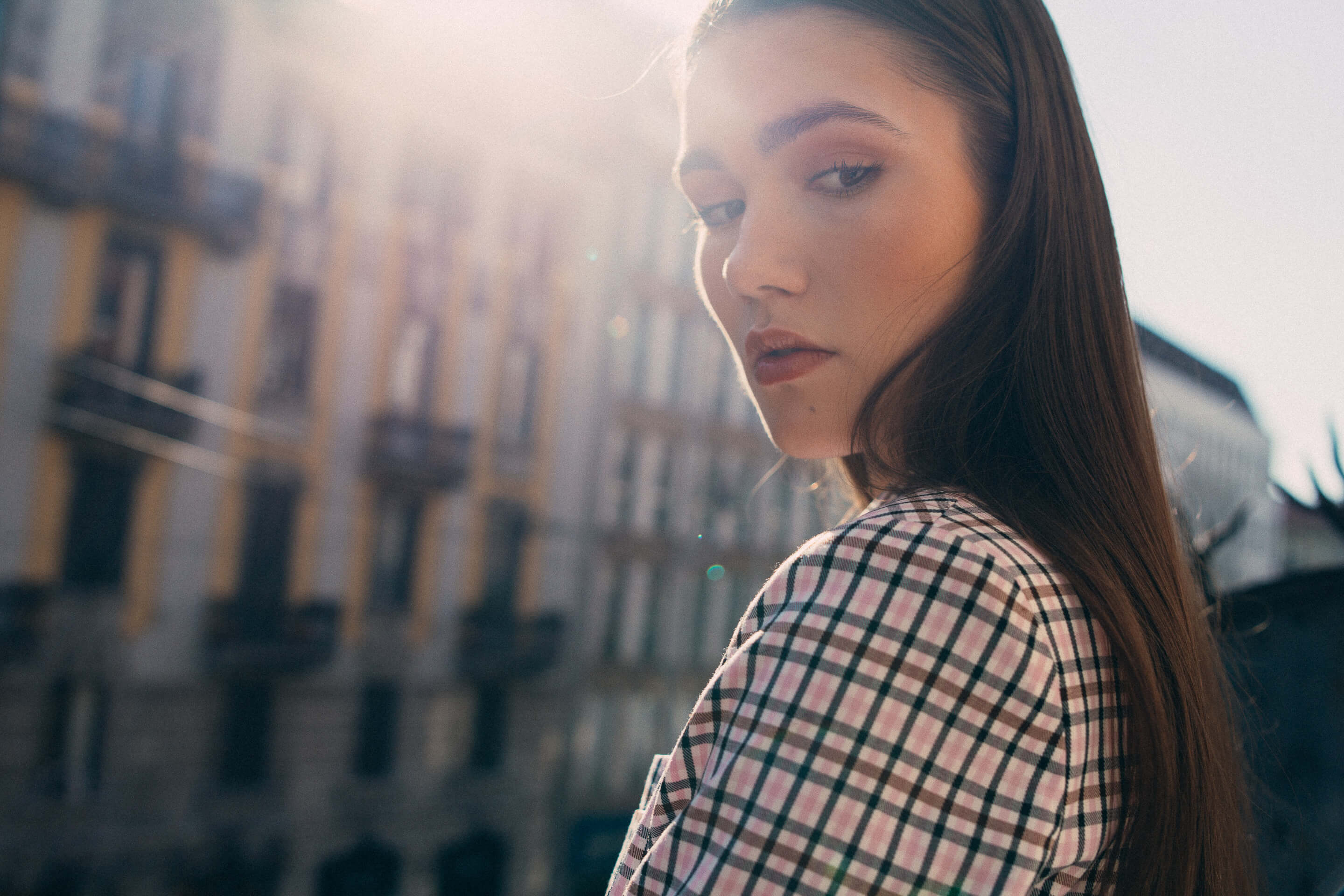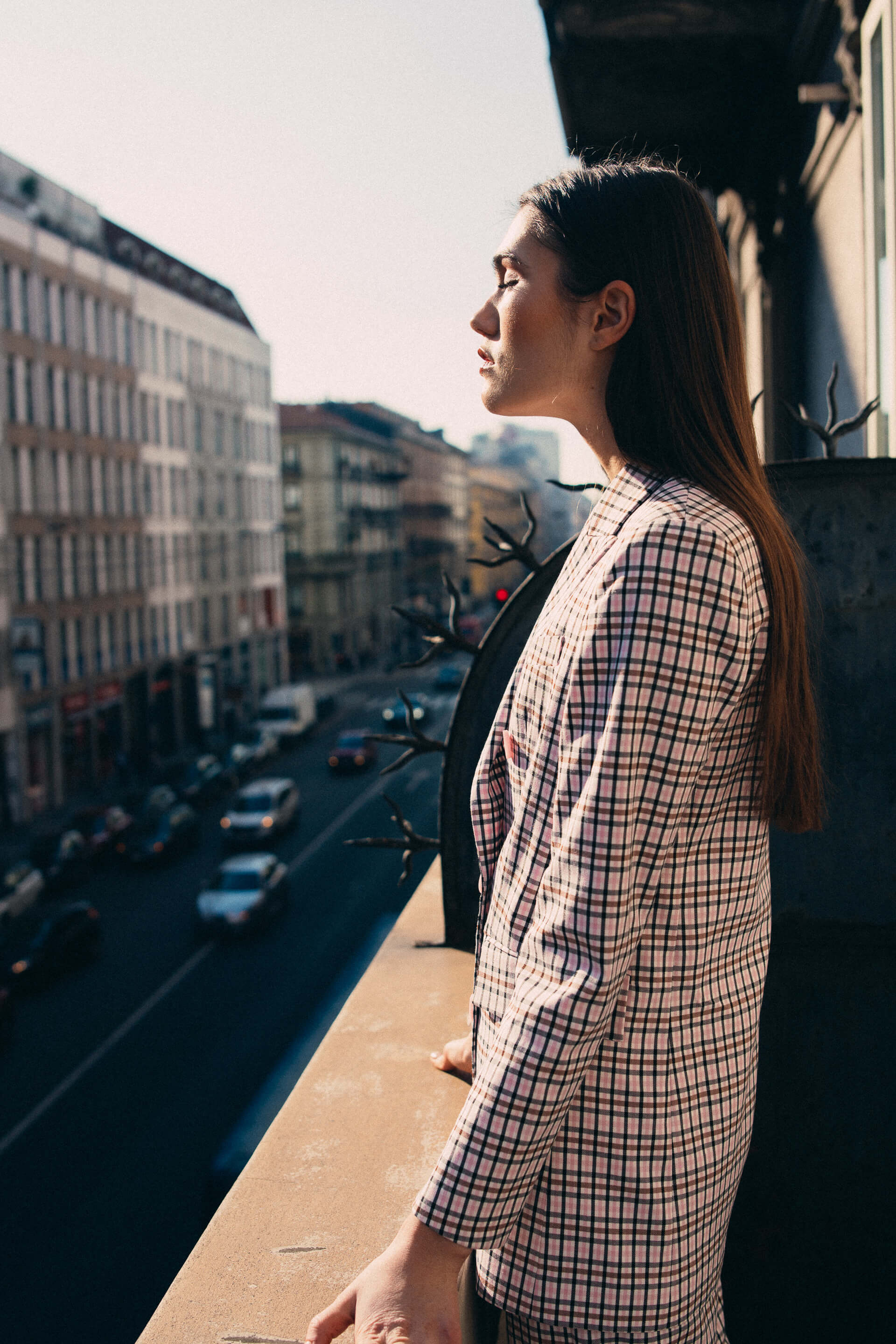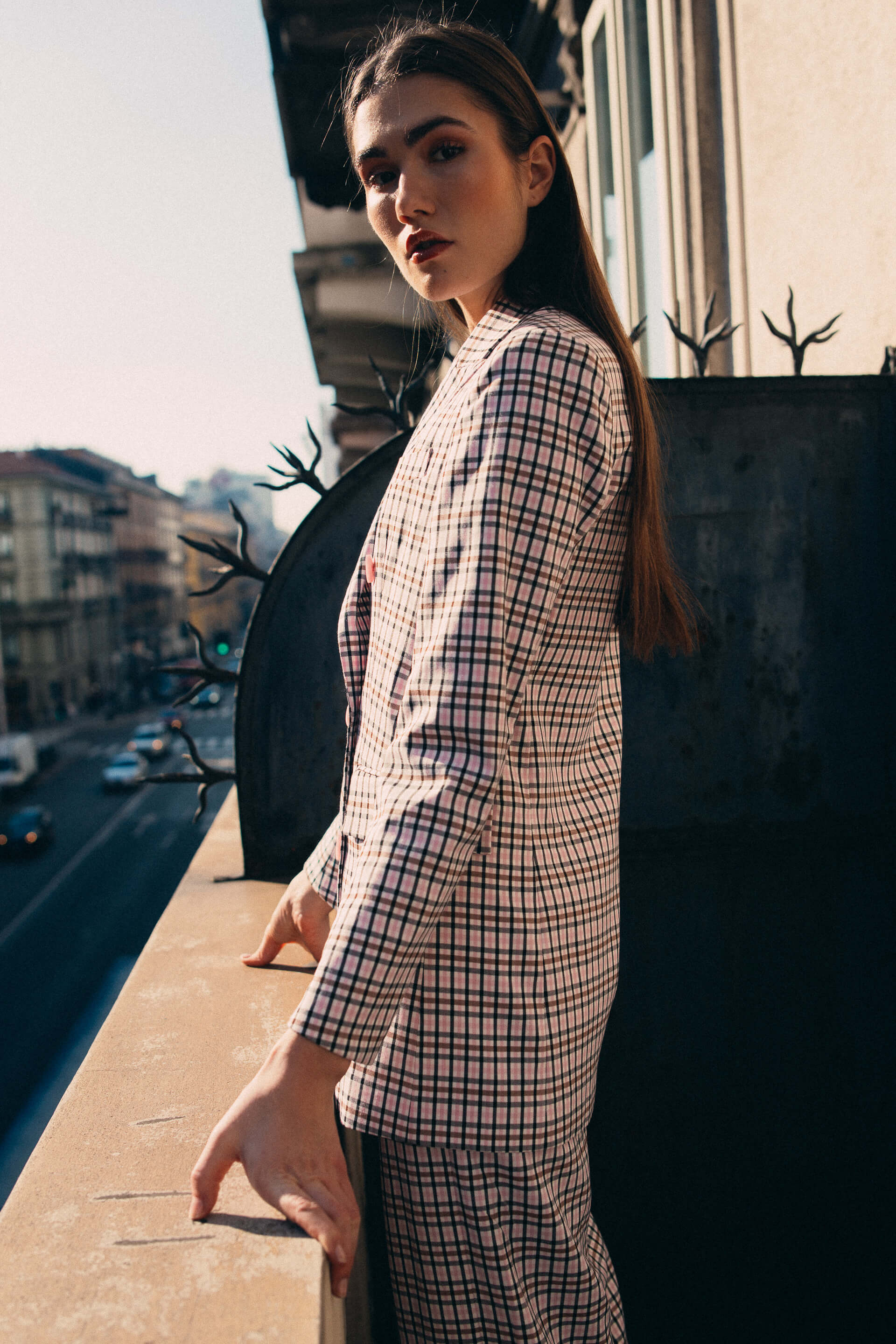 #MULTITASKING
What do we want in summer?
Easy: few makeup pieces with a multitasking soul, so that we can have more space to shove even more products in our already exploding luggage. Smart, is it not?
We're aware of the paradox, but that won't stop us from trying to push an oversized makeup bag into a trolley that looks more like a volcano: ready to erupt dresses, shoes, and books.
 Now that we've made clear our necessity for more space — a lot more space — and since, sadly, trolleys are not available in the size of Mary Poppins's bag, luckily help from the beauty world comes to us in the shape of multitasking products.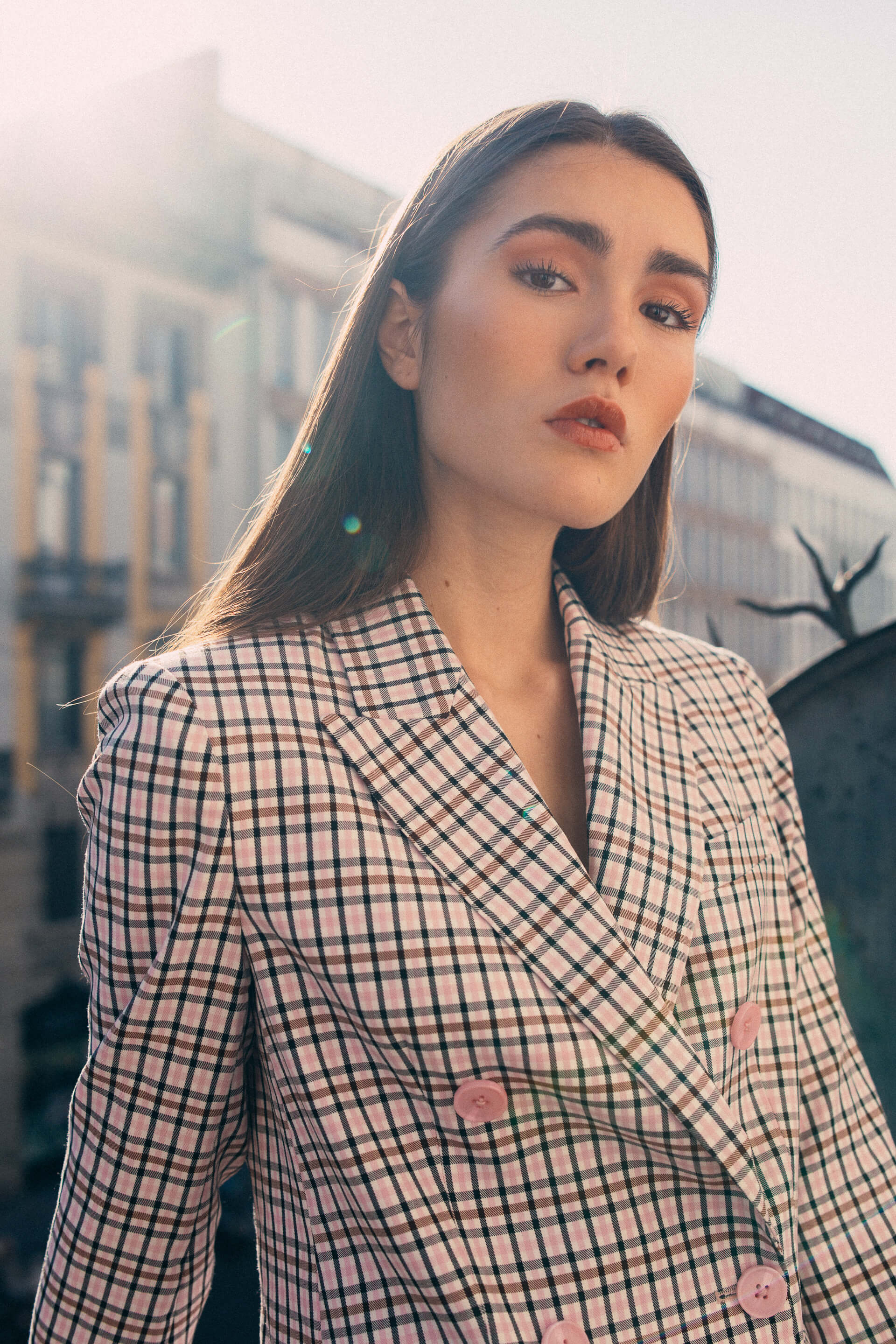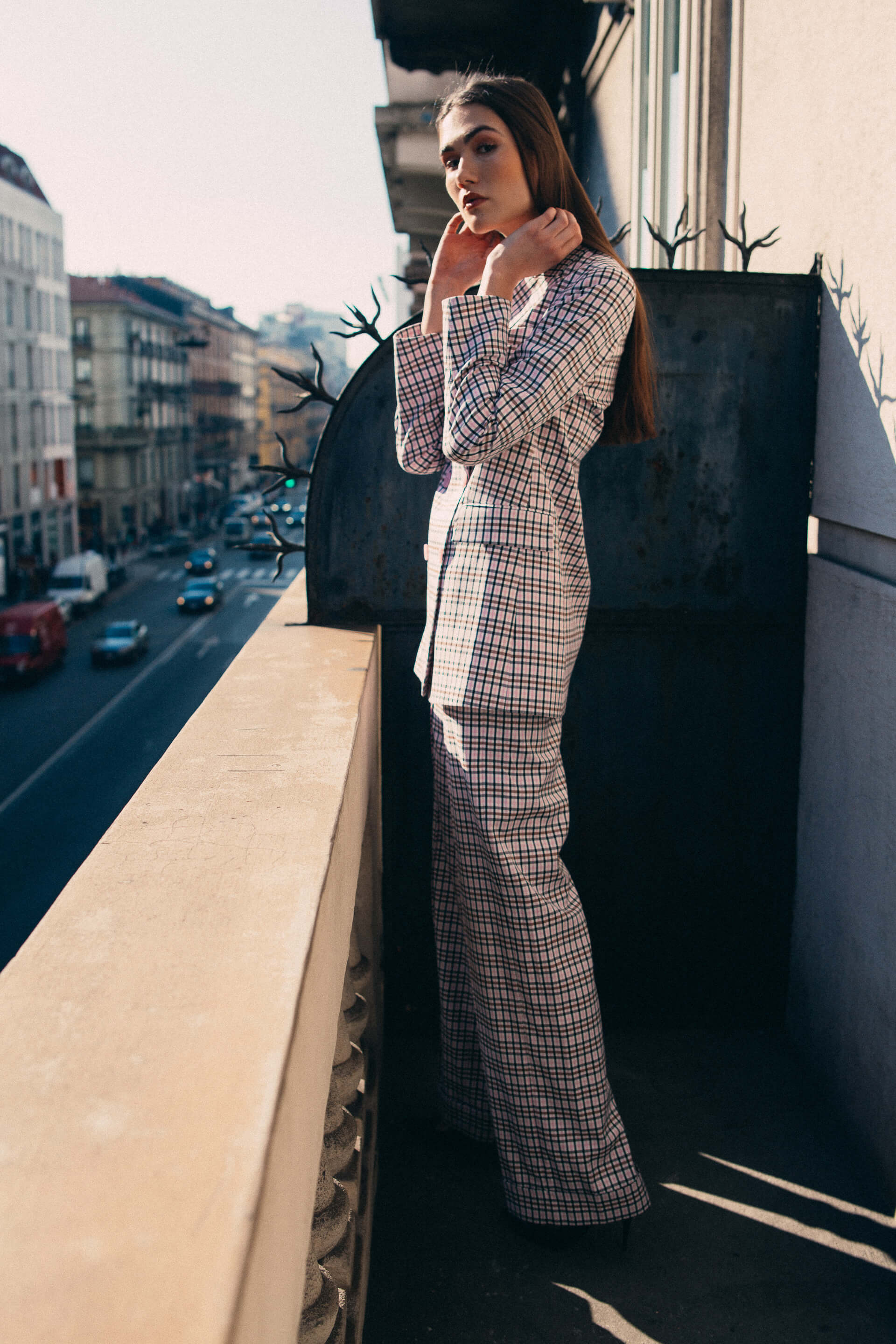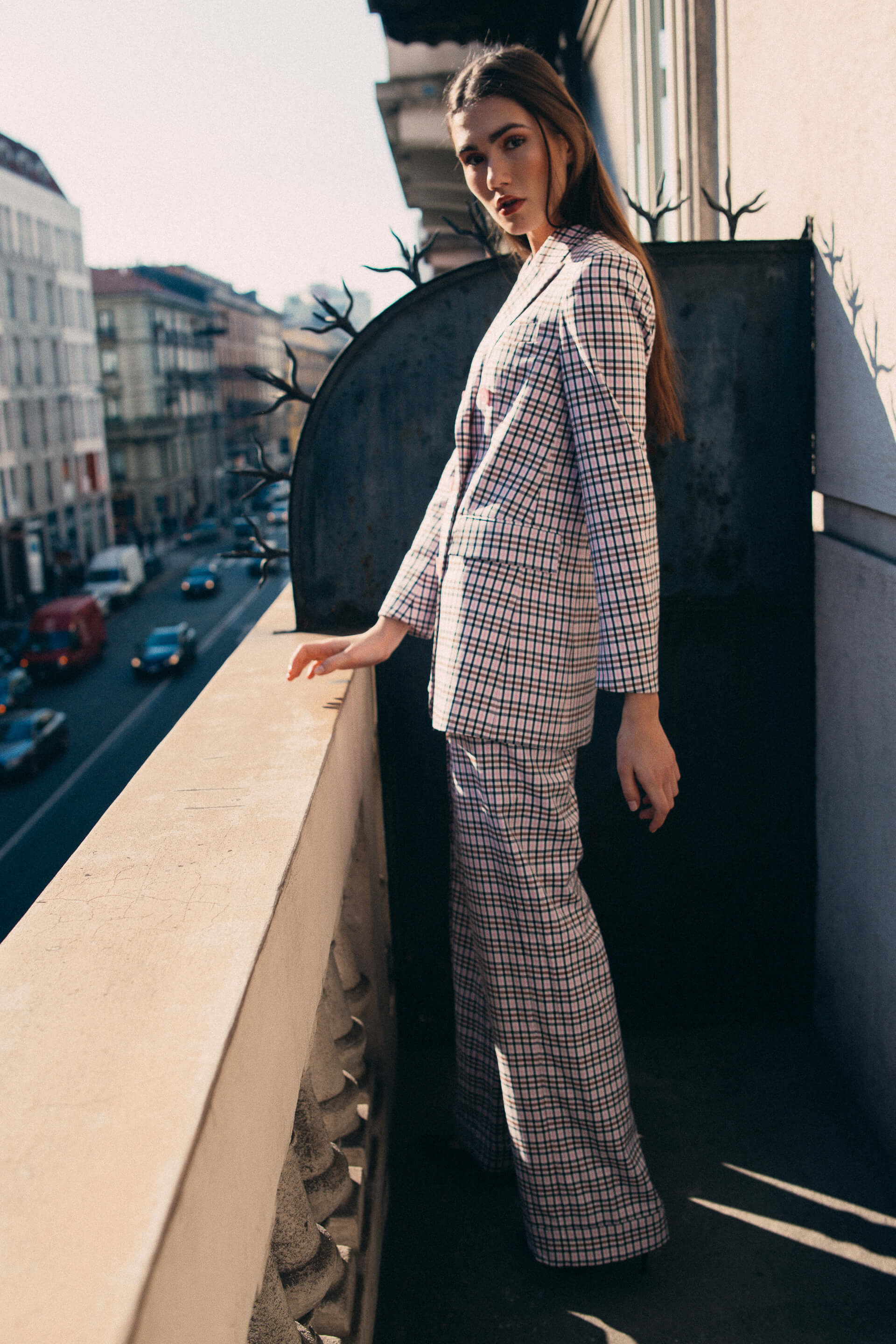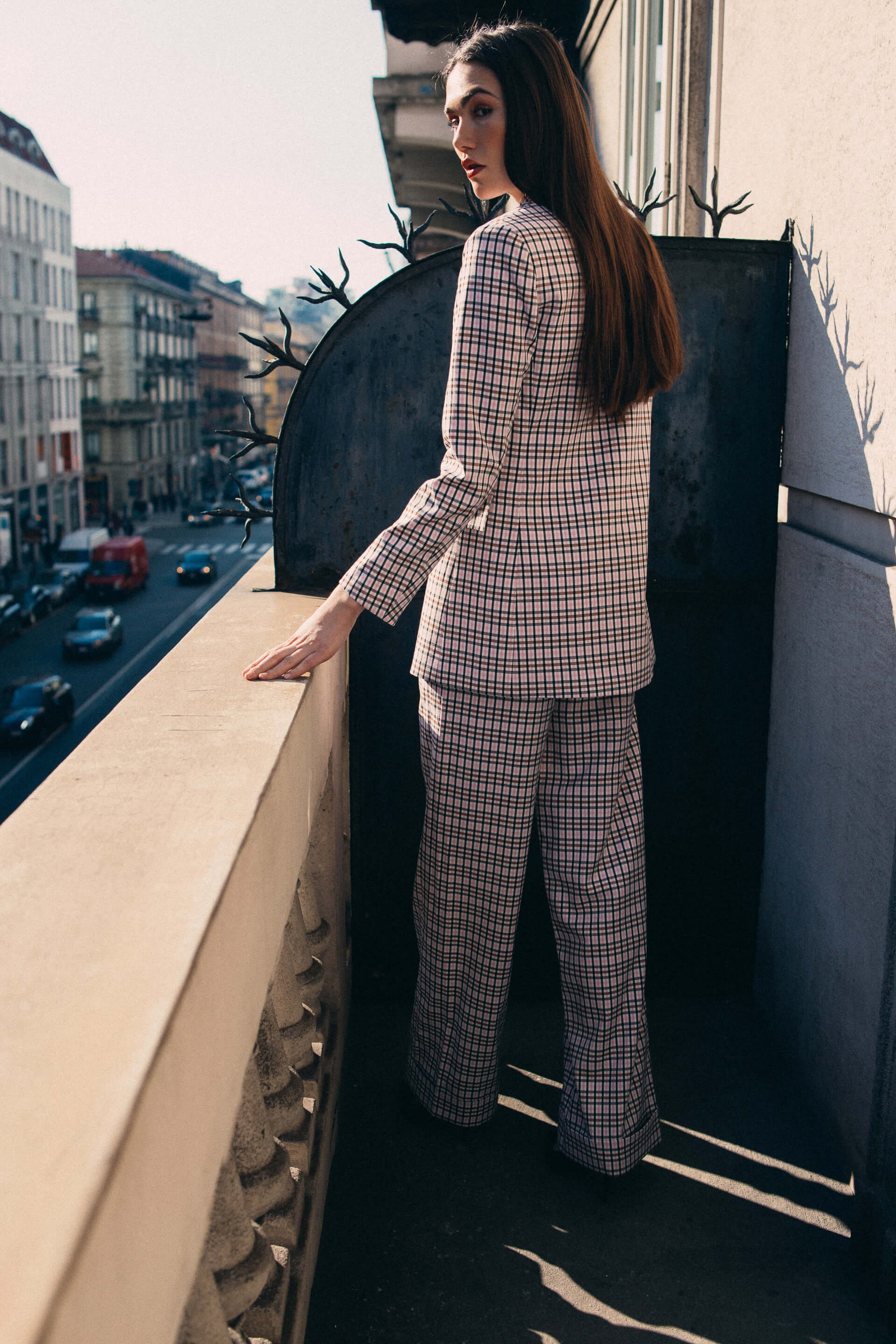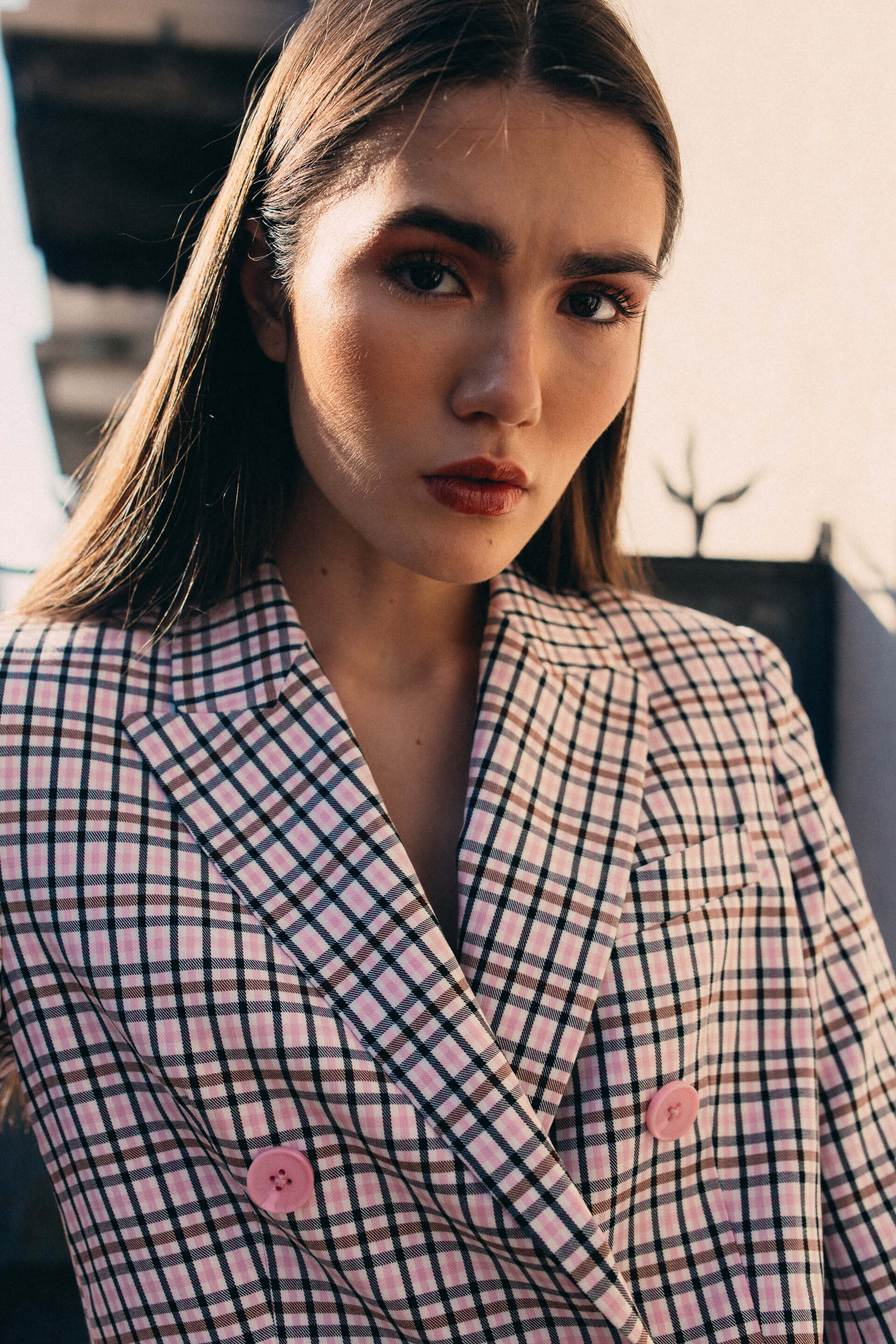 …since, sadly, trolleys are not available in the size of Mary Poppins's bag, luckily help from the beauty world comes to us in the shape of multitasking products.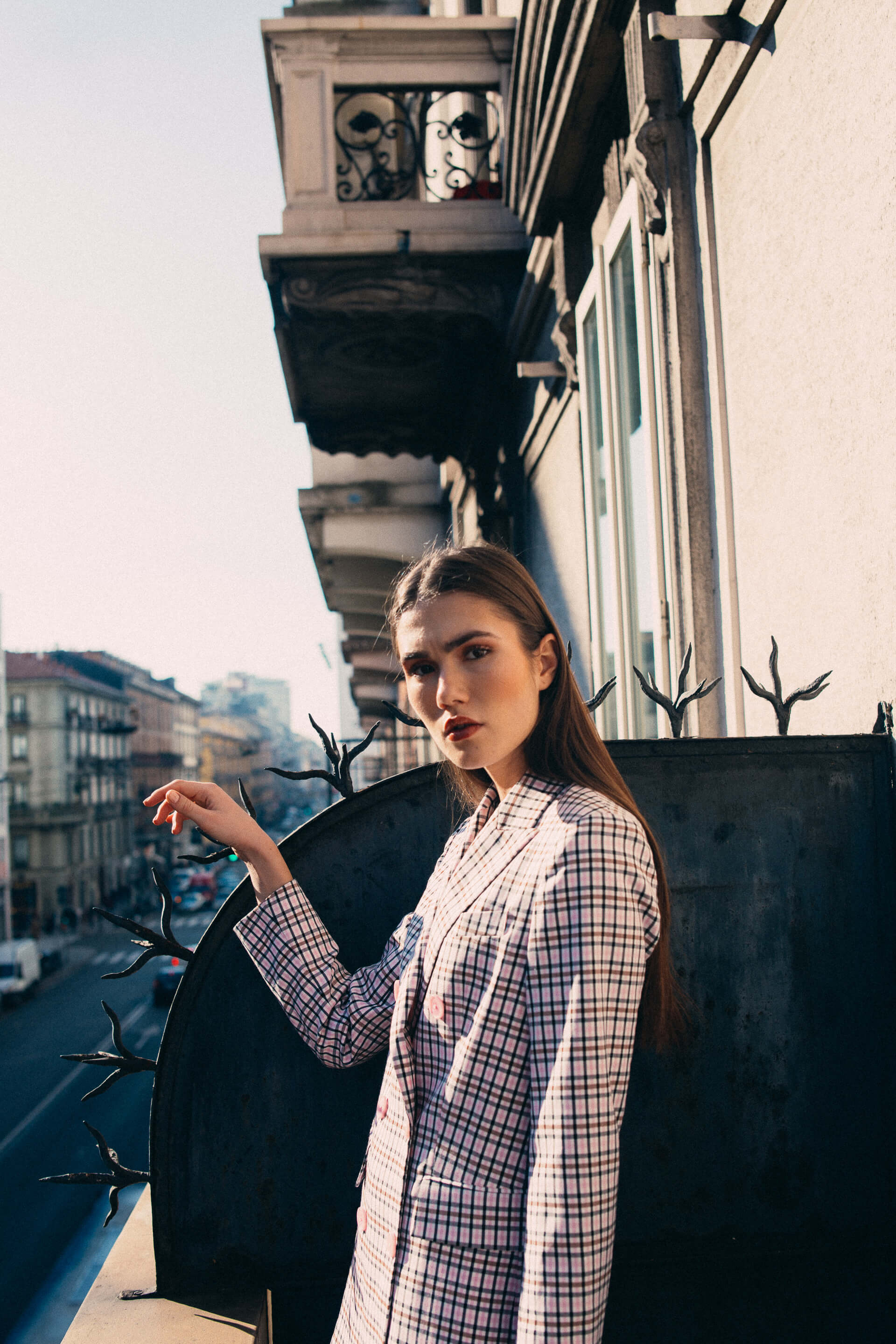 In the full spirit of summer, and already trying to figure out how we're going to Tetris our way to the perfect makeup even far from home, we chose few but smart products to create a look with minimal steps. For example, the Fenty stick in Yacht Lyfe that we used was the same from cheeks and eyes, and it has a perfect payoff as both a blush and an eyeshadow, while Sinamon that we used on the lid can be used as a bronzer or a contour stick.
SMART
MAKEUP
IS
HERE
Milk Cosmetics is a great choice if you're looking for summer-proof, long-lasting multitasking sticks, and we used the one in Lit as a highlighter (but it can be a perfect eyeshadow or a way to add tridimensionality to the lips).
 The Fenty Stick in Suede — a tan to deep with warm undertones — closes the parade of trip-proof, life-saving products: it's perfect as a contour stick, to chisel the face, as a matte eyeshadow, a creamy concealer for deeper skin tones or even as a foundation stick on-the-go.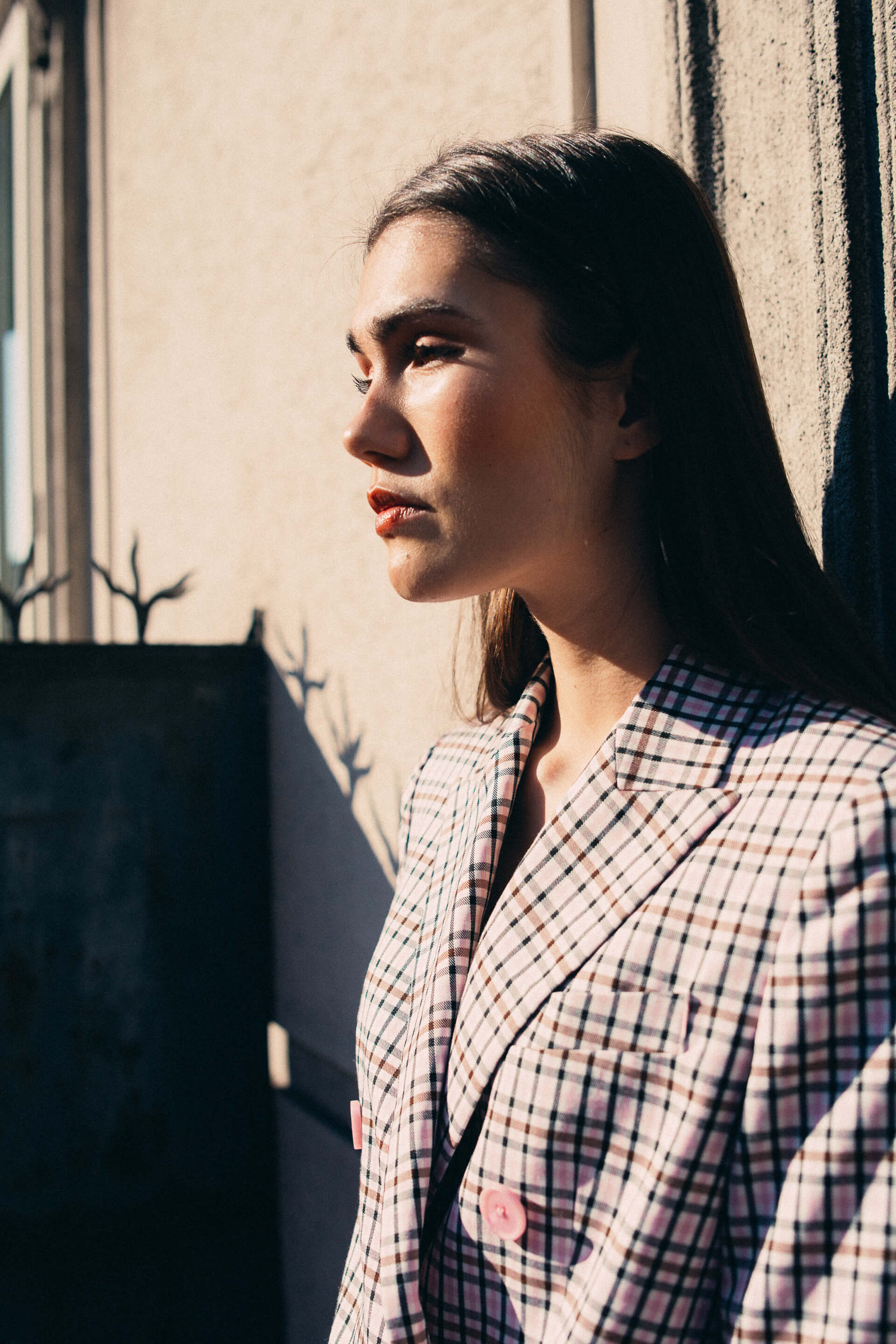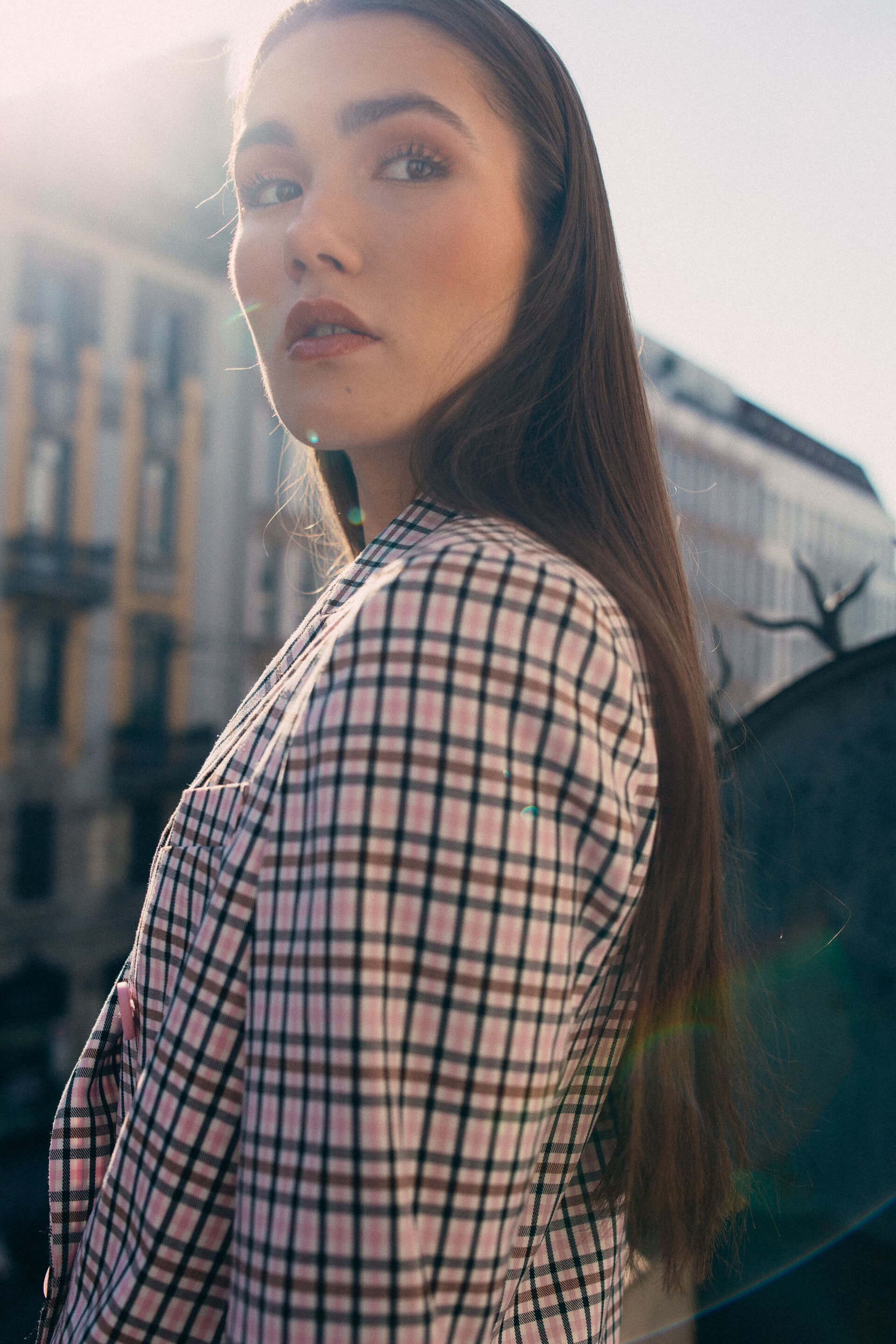 SAY HELLO TO SUMMER BEAUTY.