Are you always undecided about what to take with you for a beautiful day at the beach? Don't worry, we've made a list of all the essentials to make your day perfect from beginning to end. From straw bags to the inevitable SPF: all the must-haves to take with you!
1. Strictly Instagrammable Sunscreens & Co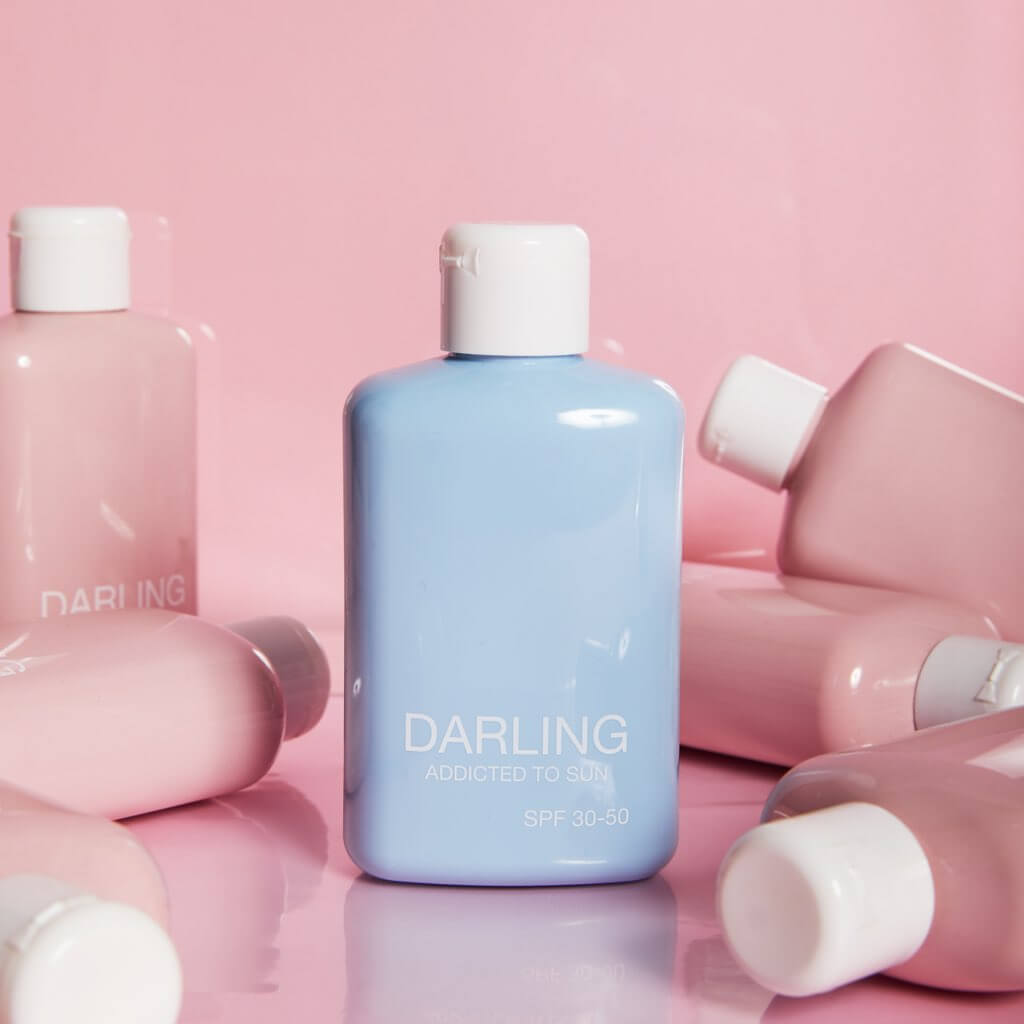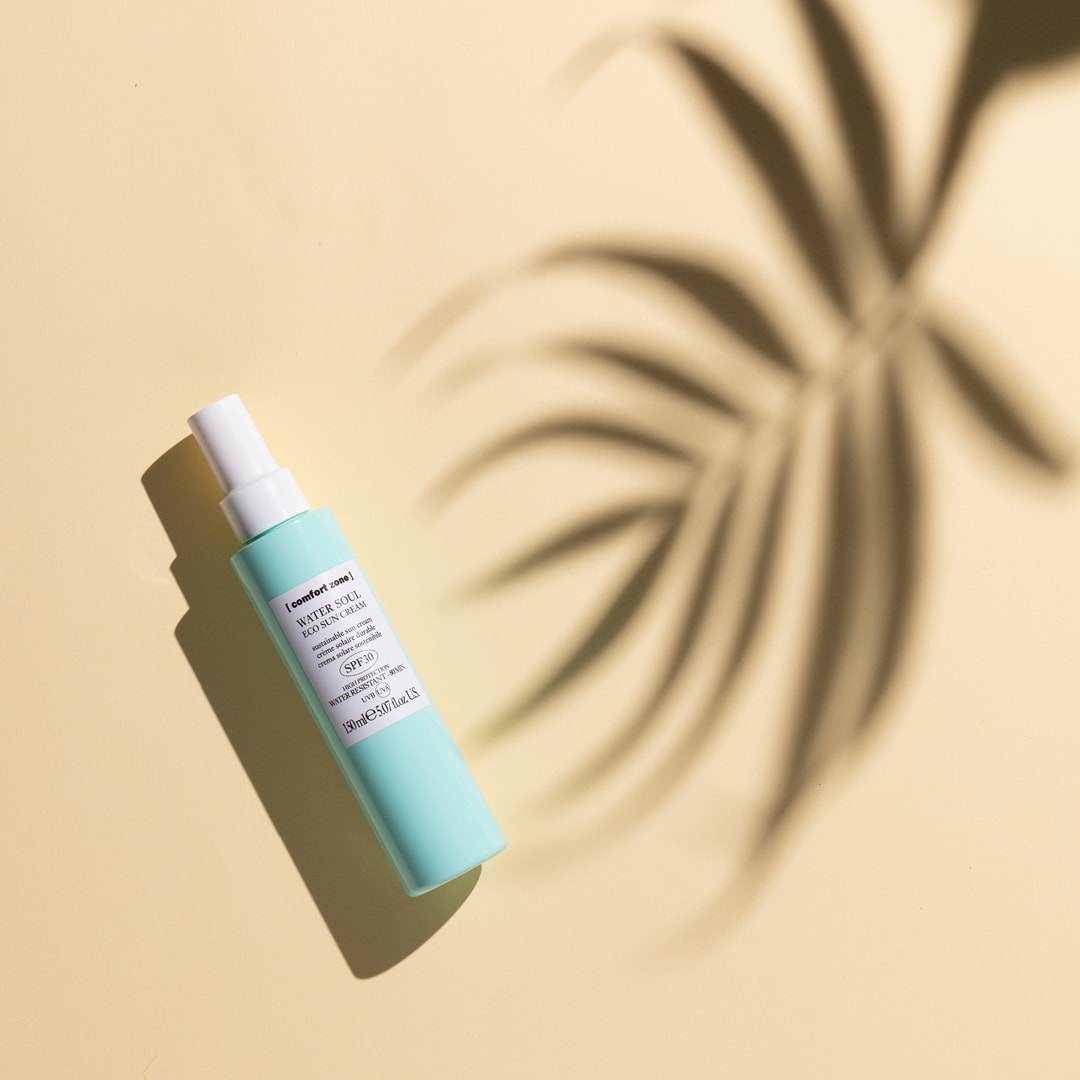 Let's start with the basics: sunscreen.
As we all know, it is essential to protect yourself from the sun and UVB and UVA rays conscientiously and adequately, in order not to put our skin at risk. Sometimes, however, it can be tedious to always carry sunscreen with us and in this regard, the extra incentive could definitely be given by the packaging, cool and minimal, perfect to embellish our Instagram feed (as well as our skin). What are our favorites? Surely the inevitable line Darling, a made in Italy beauty brand known for its sun-care products become object of design, symbol of fashion and trend, whose motto is enclosed in these words: "High quality, eye catching packaging: like an Haute Couture dress," where every packaging is unique and the colors remind the sea, the sun in the early morning hours, magnolia flowers and stars on summer nights (whether it is SPF for face, body or after sun). Plus, we love Comfort Zone's Water Soul line of sunscreens. From the super minimal , water-green packaging that reminds us of the crystal clear sea water, sun-care Water Soul products are also sustainable and safe for our planet. Some filters can be harmful to the marine ecosystem and by choosing these SPF without dizinco oxide, oxybezone, octinoxate, and titanium dioxide, we minimize the impact on the marine ecosystem while we protect ourselves and, it should be said, we get super cool photos.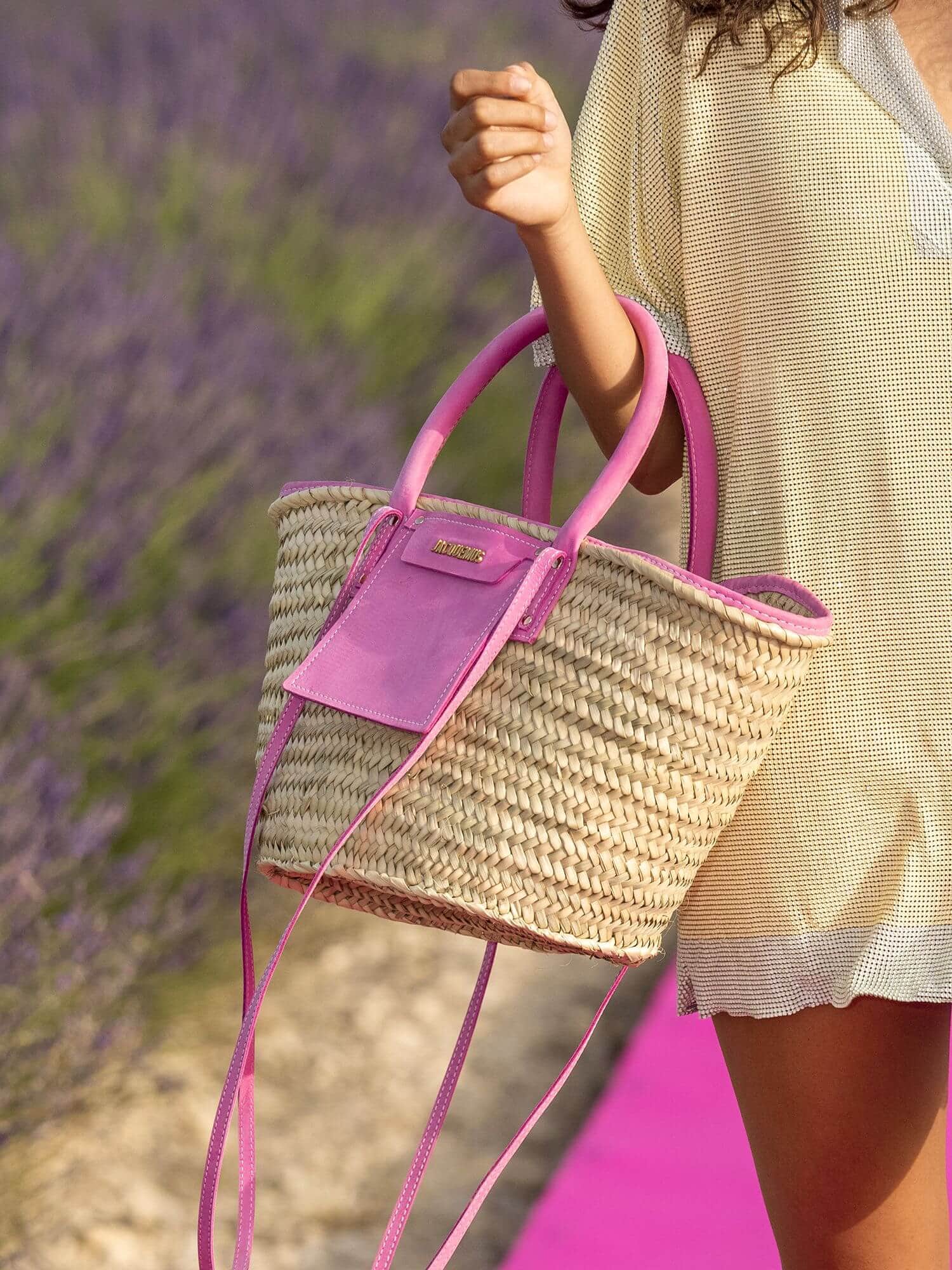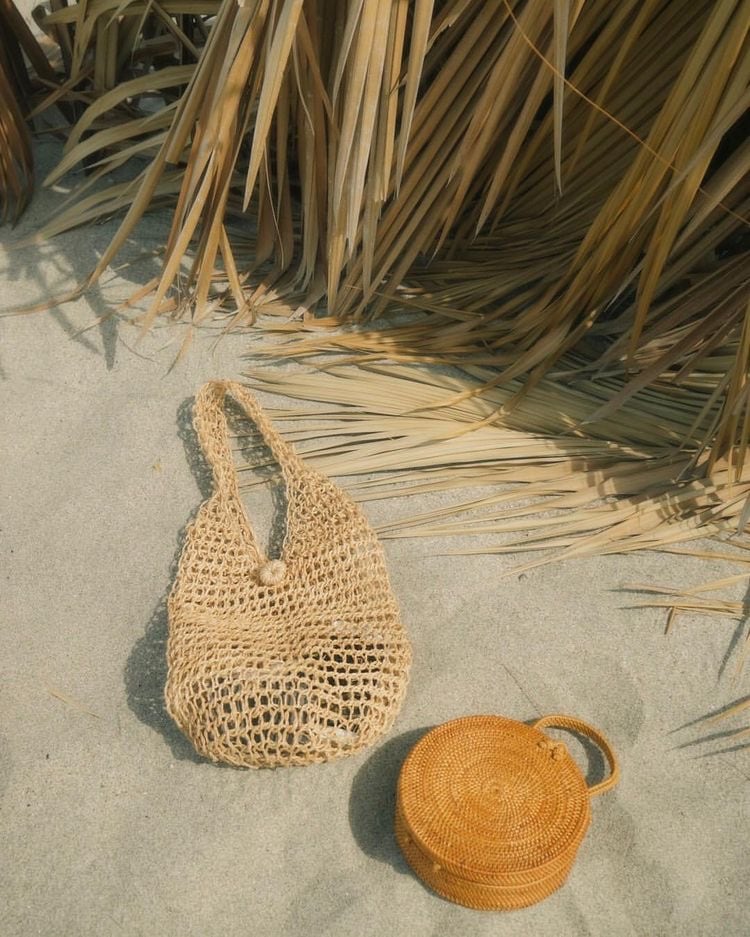 The fact that a straw bag is not a must-have for the hours spent under the beach umbrella, is out of the question.
Suitable to contain everything you need (such as a towel, an SPF, a bottle of water, maybe a spare costume, and a nice book to read while you're lying in peace), we like it when it's maxi and roomy for the day. More minimal and simpler (Mango and H&M have a super interesting selection of straw bags if you like items that are a bit more classic), more cheeky like the ones by Jaquemus or Halitè, the artisan brand Made in Italy, or color block like those by Tod's: reminiscent of the typical color orange of the late summer sunsets, and the petroleum green of the seabed, they are perfect if you want to add a little glamour to your look even on the beach.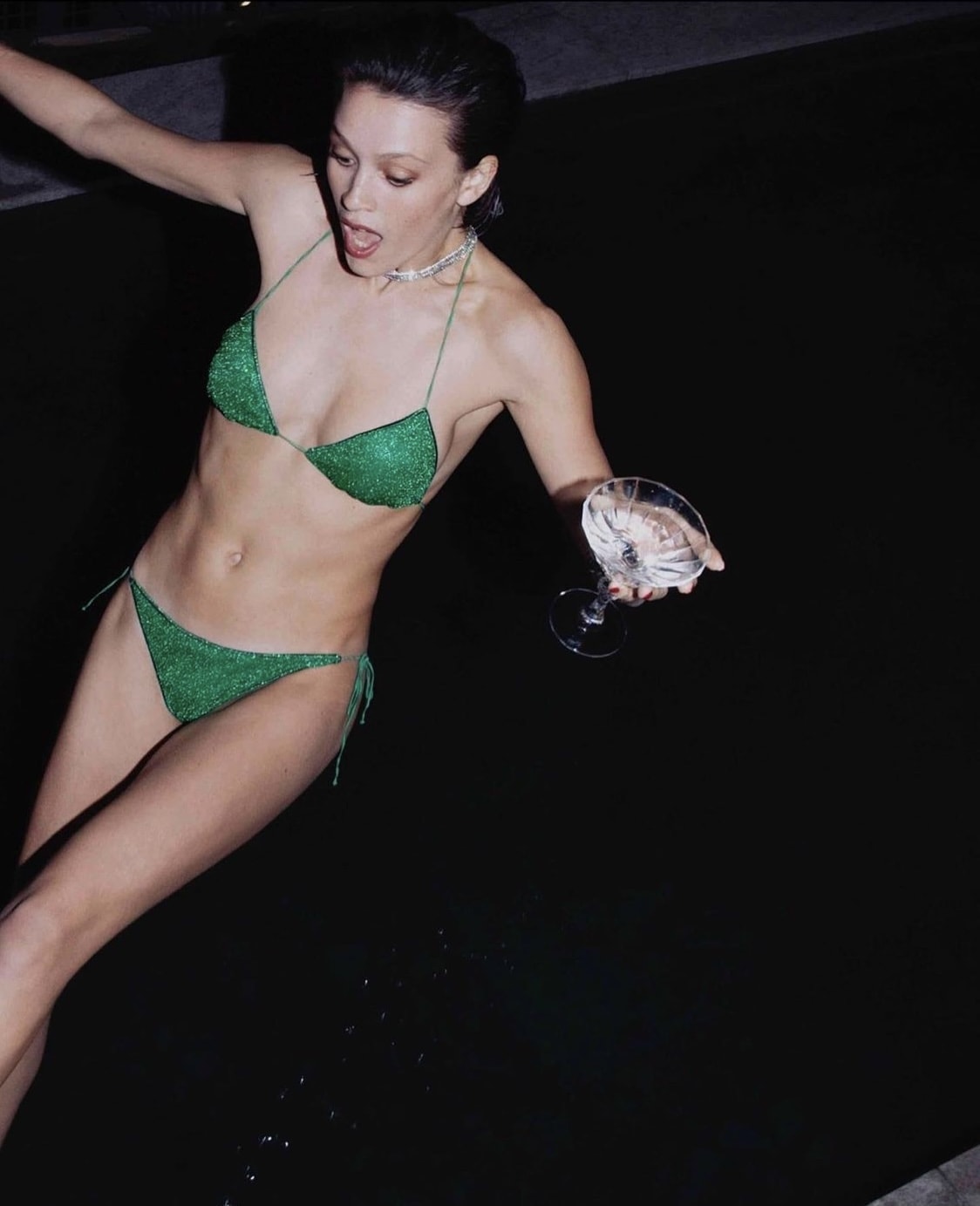 The real final touch to give a twist to your look and the most important part of the outfit: the bikini. A sparkly bikini, precious, that makes you unique and makes you shine even in the light of the midday sun: that's why we fell in love with the swimsuites by Oseree Swimwear. Whether you are on a beach in Greece or a yacht on the Amalfi Coast, we assure you – word of honor – that you will be noticed and that you could not wear anything more unique. In addition to that, if you have to run for a drink and you do not have time to go home to change your clothes, you can simply carry a skirt or a bermuda in your bag and you are ready for the evening, because the Oseree Swimwear bikinis are so elegant that they can also be used as a body even for a party!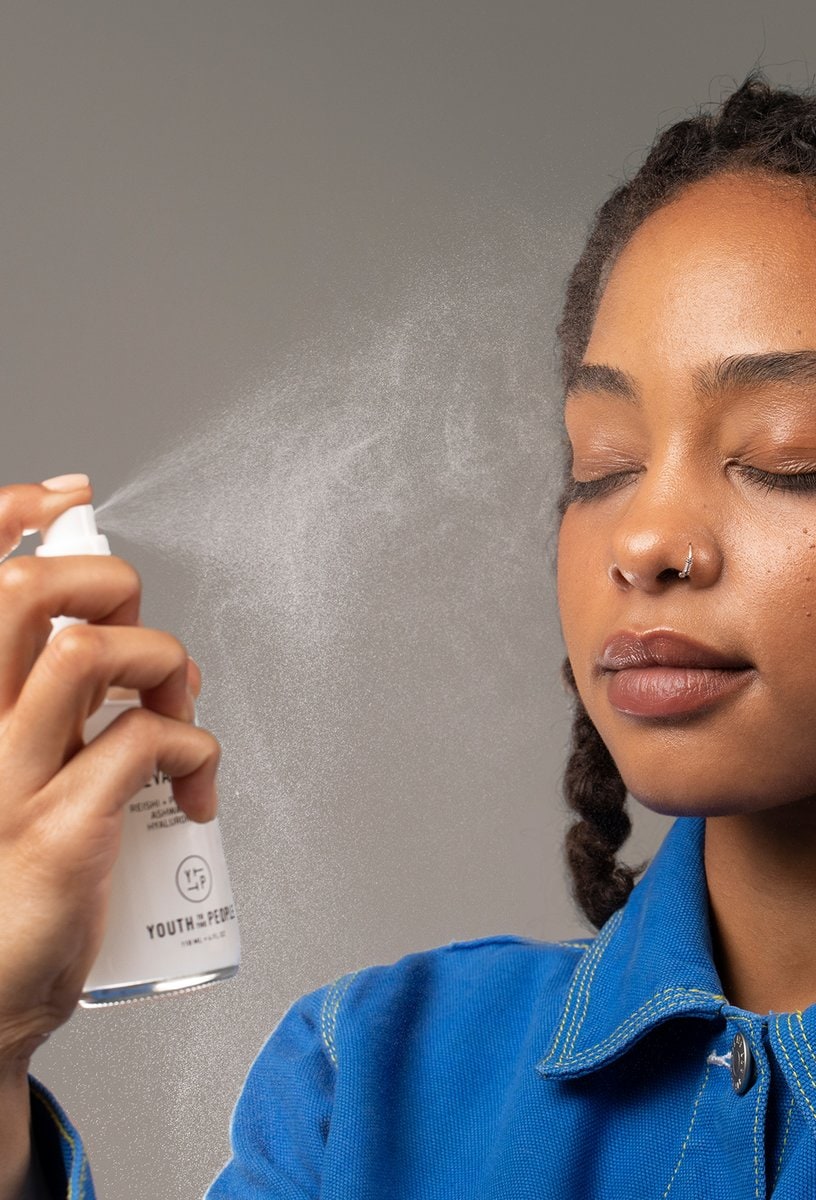 It is not only important to hydrate from the inside, but also to hydrate our skin and to do it, especially when we are out of the house, what's better than a nice refreshing mist to spray occasionally? The Minty Mineral Hydration Mist from Kora Organics moisturizes and soothes with a mixture of aloe soothing, rich in amino acids, minerals and vitamins A, B, C and micro-algae, blue daisy, which repairs the signs of sun damage and sea water, to give brightness through manganese, zinc and iron, while the Adaptogensoothe + Hydrate Activated Mist by Youth To The People, thanks to a mixture of hyaluronic acid, peptides, reishi and ashwagandha rich in adaptogens as well as shea butter, revitalize the skin of the face in one use. 
For those who also need to soothe the skin, which can easily become irritated in the sun, we recommend the Calm & Go Face Mist by Honest Beauty, ideal to calm redness thanks to pro-vitamin B5, and at the same time give it a boost of hydration thanks to hyaluronic acid, squalene and nutritious shea butter extract. 
5. The perfect beach towel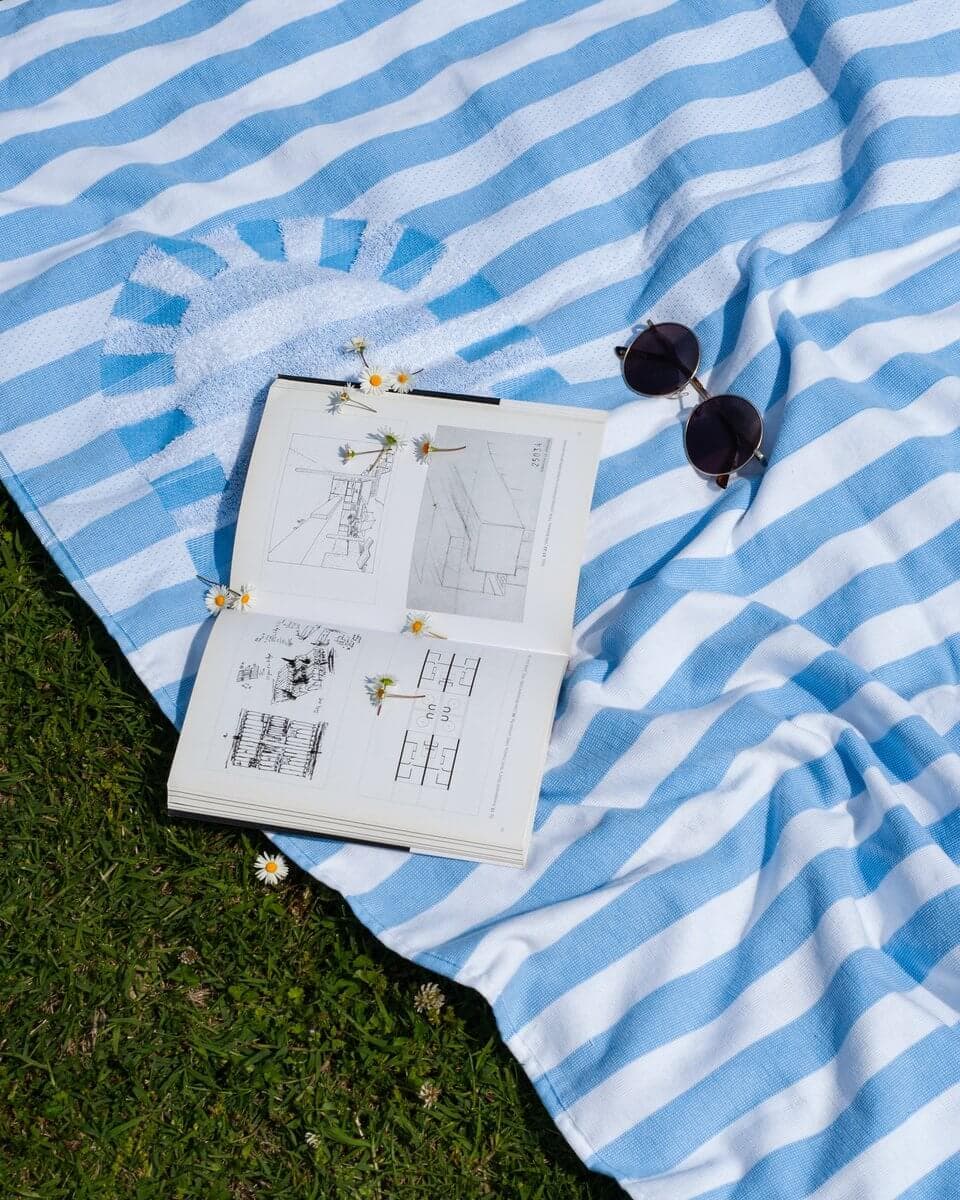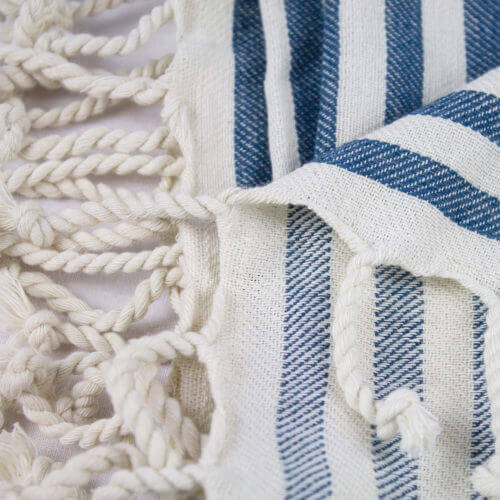 The beach towel par excellence is white and blue, that's it. Fresh, perhaps in cotton, reminding us of all the colors of the sea and at the same time endowed with its intrinsic elegance. 23Bassi Home has created its two beach towels Made in Italy suitable for both the pool and the beach: Portovenere, a white and blue cloth in fabric and sponge that resembles the facade of the church of San Pietro in Portovenere and Vietri (100% cotton) with yellow, seawater and blue decoration that recalls the pattern of the majolica of the Church of San Giovanni Battista in Vietri.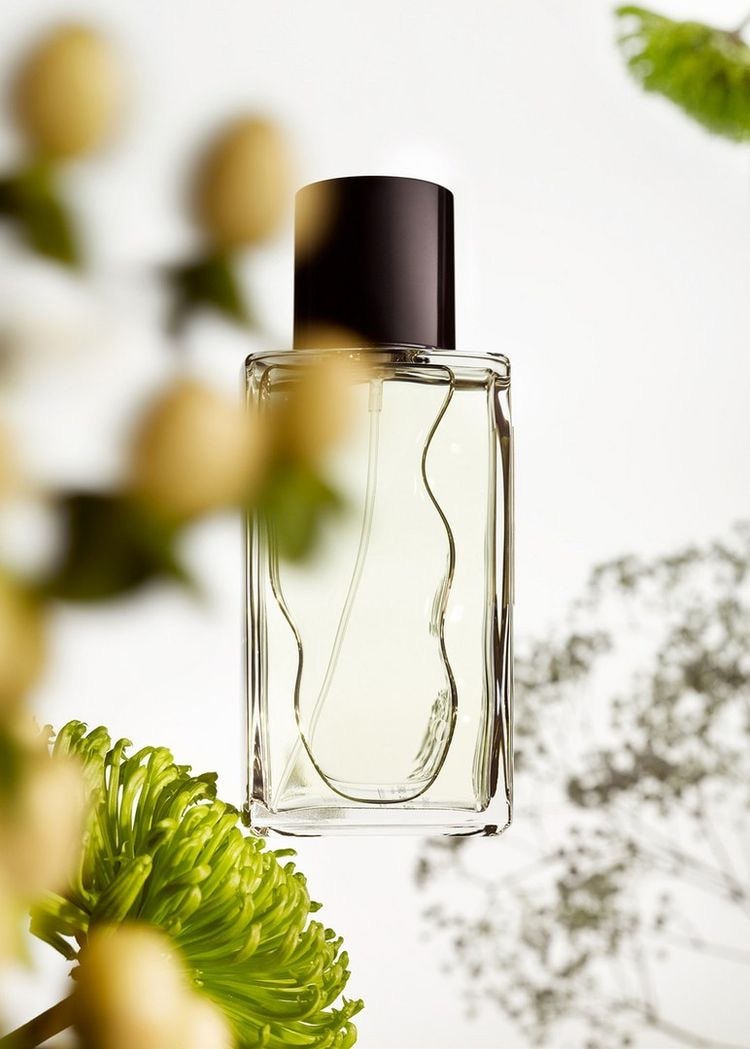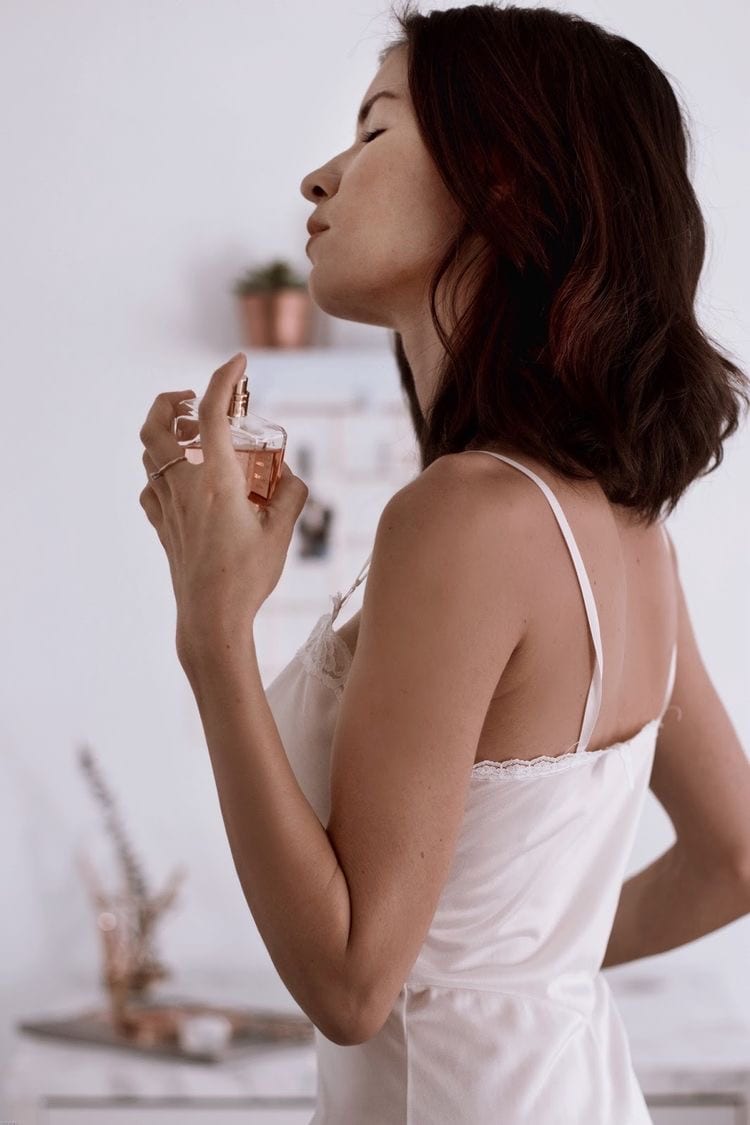 Unlike the classic perfumes, beach perfumes contain a very low percentage of alcohol or none at all, as it can cause irritation or skin spots when in contact with the rays of the sun. For this reason, when you choose a perfume to take to the beach, make sure it is suitable and specific for use: Caudalie for example is famous for its Soleil Des Vignes, a solar fragrance, inspired by a summer escape to Cap Ferret that leaves on the skin notes of coconut, orange blossom, jasmine and vanilla. Alternatively, you can use fragrant waters, light, easy to take with you and very fresh, thanks to their composition characterized by water, often enriched with moisturizing and toning agents. Sephora has created its summer water line that is outlined in 5 different fragrances (Tahiti mountains, cherry, cotton flowers, lagoon and mango) for all tastes! 
7. Never forget your hair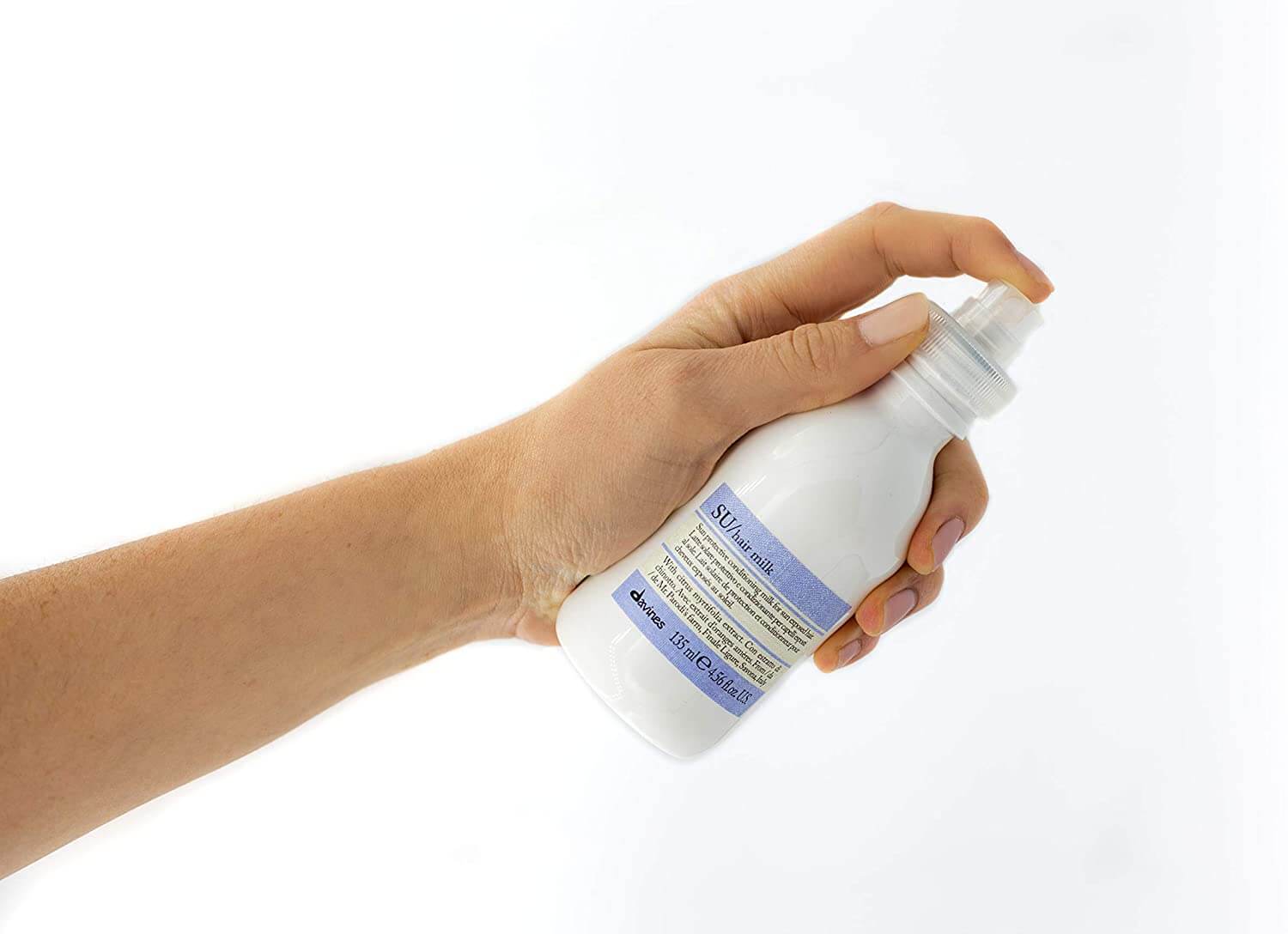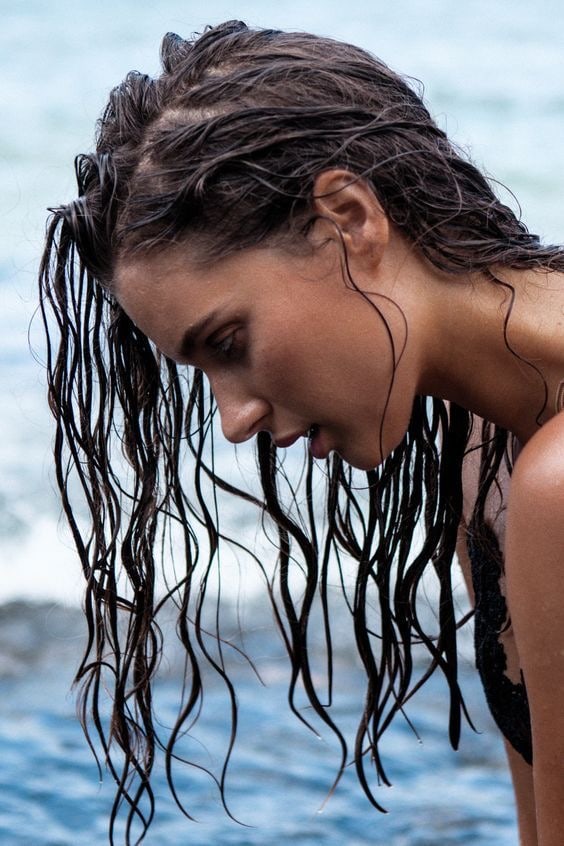 You may not know this, but even our hair needs to be protected from the sun and UV rays, sea baths and salt. So if you don't want to be caught unprepared, wear a Hair Spray with SPF like that by Aveda, the Sun Care Protective Hair Veil, which resists water and protects against UV rays thanks to UVA/UVB filters derived from bark oils of Wintergreen and cinnamon, and SU Milk from Davines, a softening leave-on lotion enriched with protective UV filters that preserve hydration during sun exposure and keep your hair soft and -especially- comb-able even at the beach! 
8. Even the body highlighter plays its part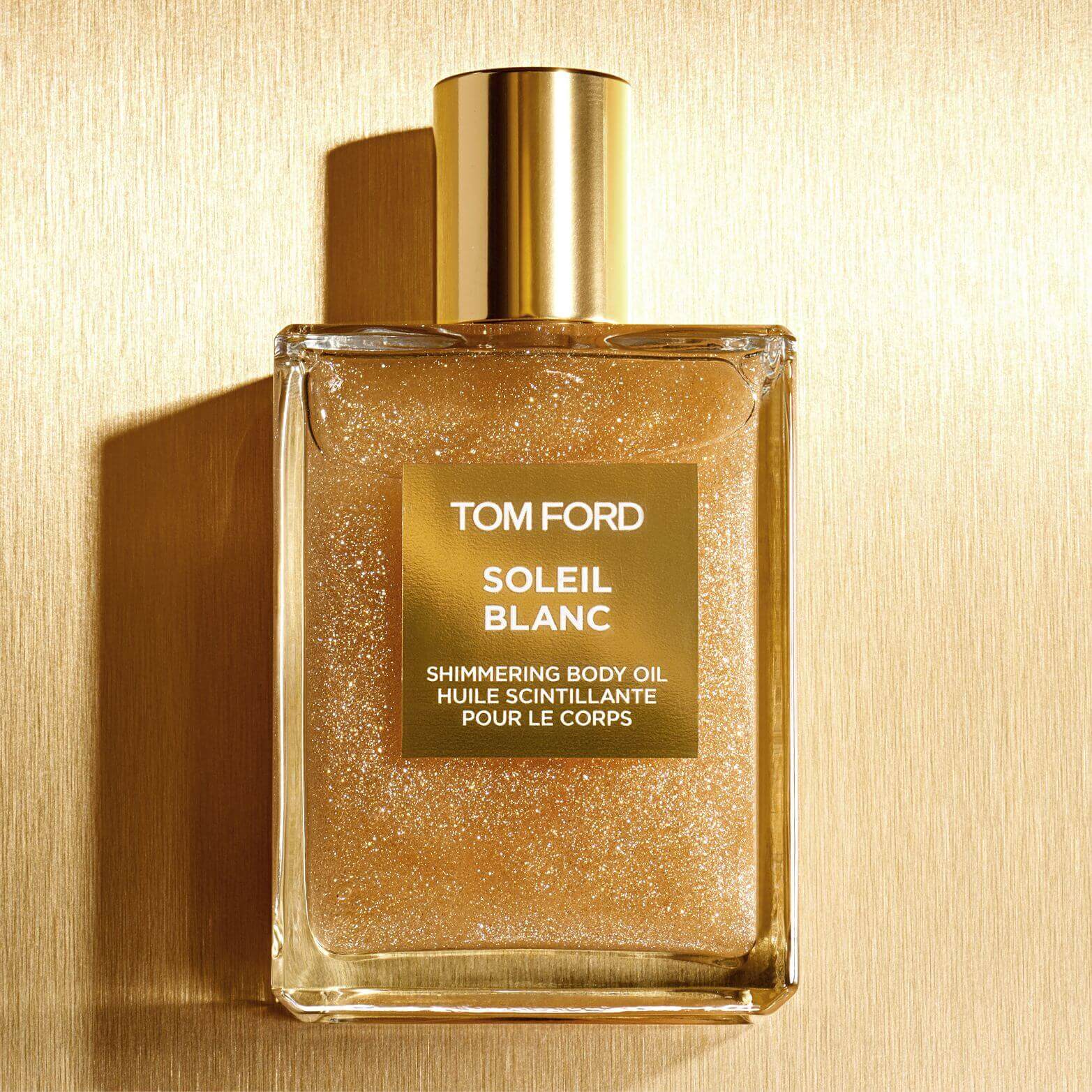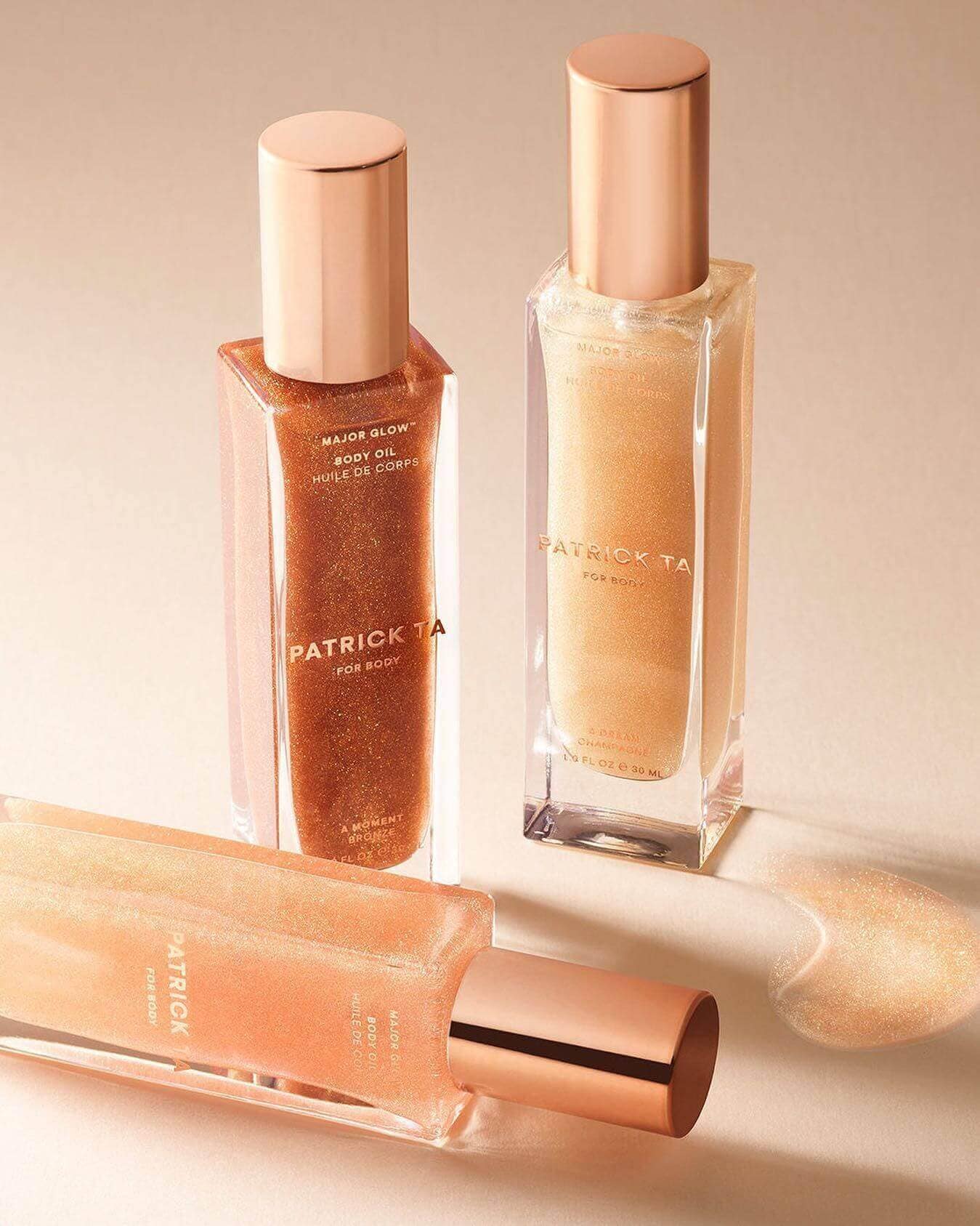 Okay, you may not be enthusiastic about the idea, but we assure you that it is not just a light sparkly lotion, but nourishing oils containing light golden glows that will sublimate your tan at sunset and hydrate your skin. To go straight to the best, we propose the Soleil Blanc Shimmering Body Oil by Tom Ford, a highlighter oil that recalls the fragrance Eau De Soleil Blanc, the Major Glow Oil by Patrick Ta, enriched with olive oil, squalene and vitamin C, stimulating the production of collagen and protecting the skin from environmental aggressors, and the Glow Edition Body Oil by Freshly Cosmetics, a brilliant and functional product that, thanks to two micro-algae technologies, 12 vegetable oils, the micro-algae Tisocrysis Lutea, mosqueta rose and astaxanthin antioxidant, increases elasticity and prevents stretch marks and scars.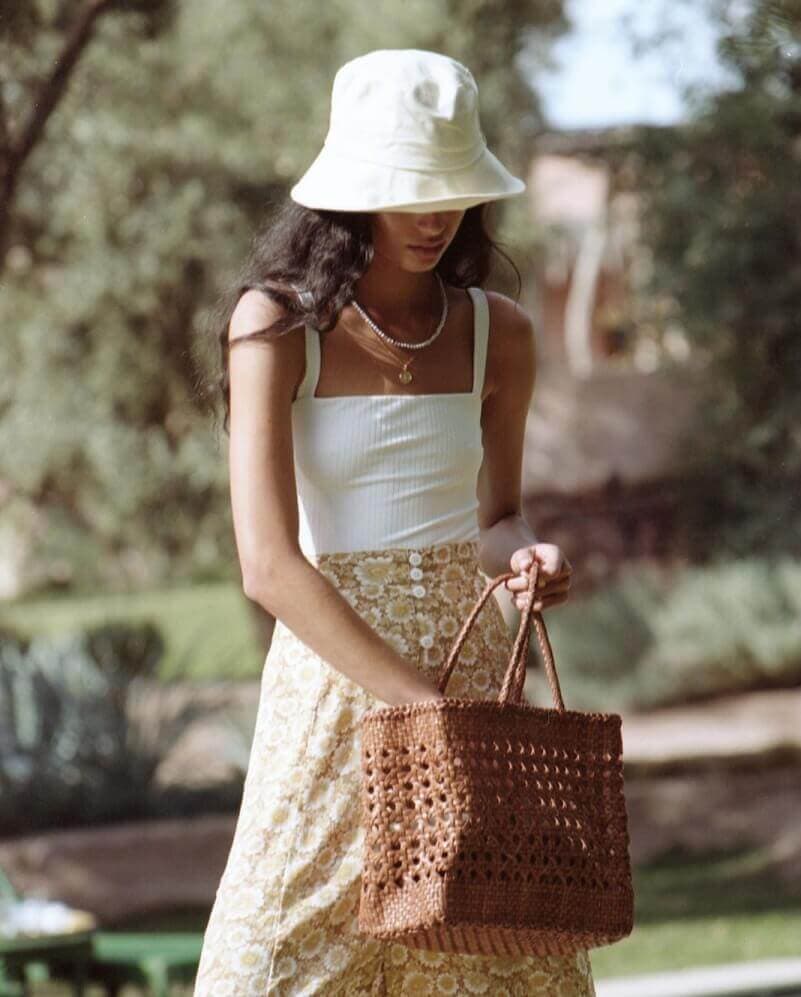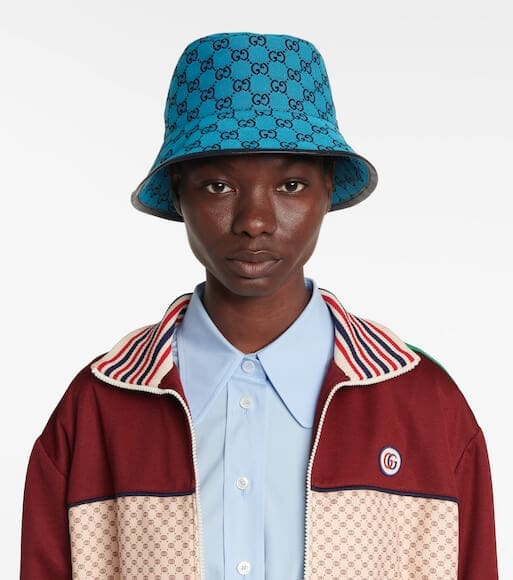 Back in vogue just in time to protect us during the hottest hours (do you know that you should not expose yourself to the sun from 2 to 4 pm?). Iconic are those with the famous Burberry Scottish check, the symbol of the House, and the Gucci monogram, suitable to give that "extra touch" to the look, but a cheaper alternative – that we love – can be the one by Fiorucci or Arket. Also on Na-Kd you can find a selection of many bucket hats: from the most minimal to the most colorful up to knitted or crochet bucket hats (so trendy that even Missoni has launched on the market his knitted bucket hat that screams "summer" from all pores!).
10. Blush & Highlighter Stick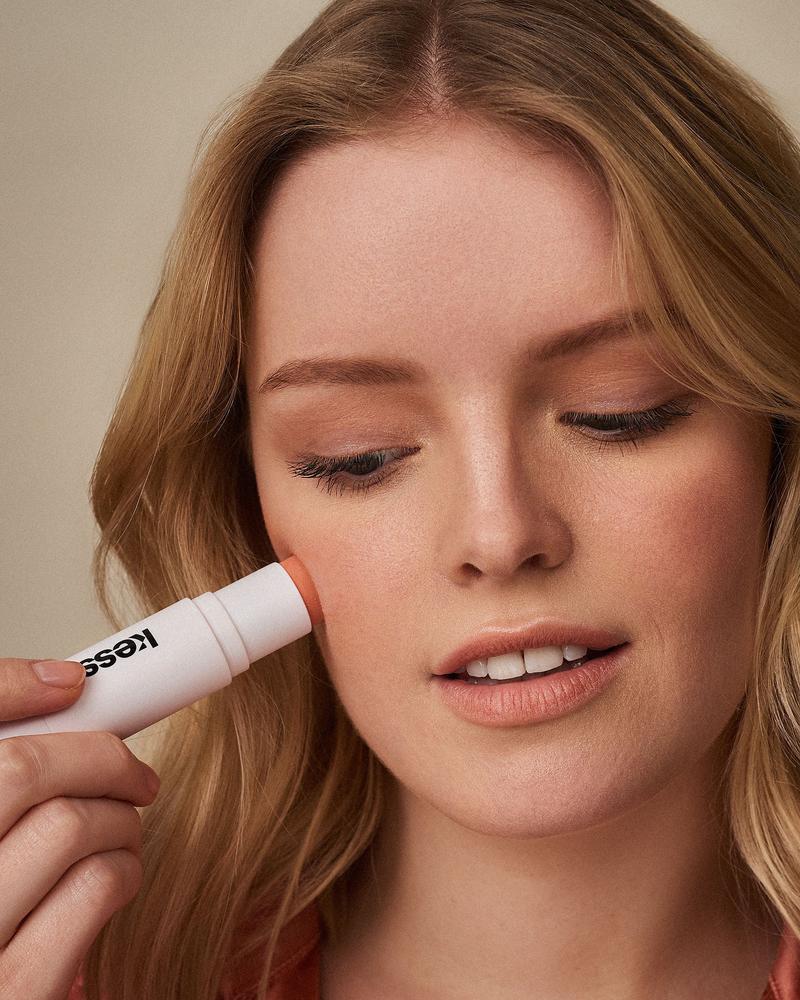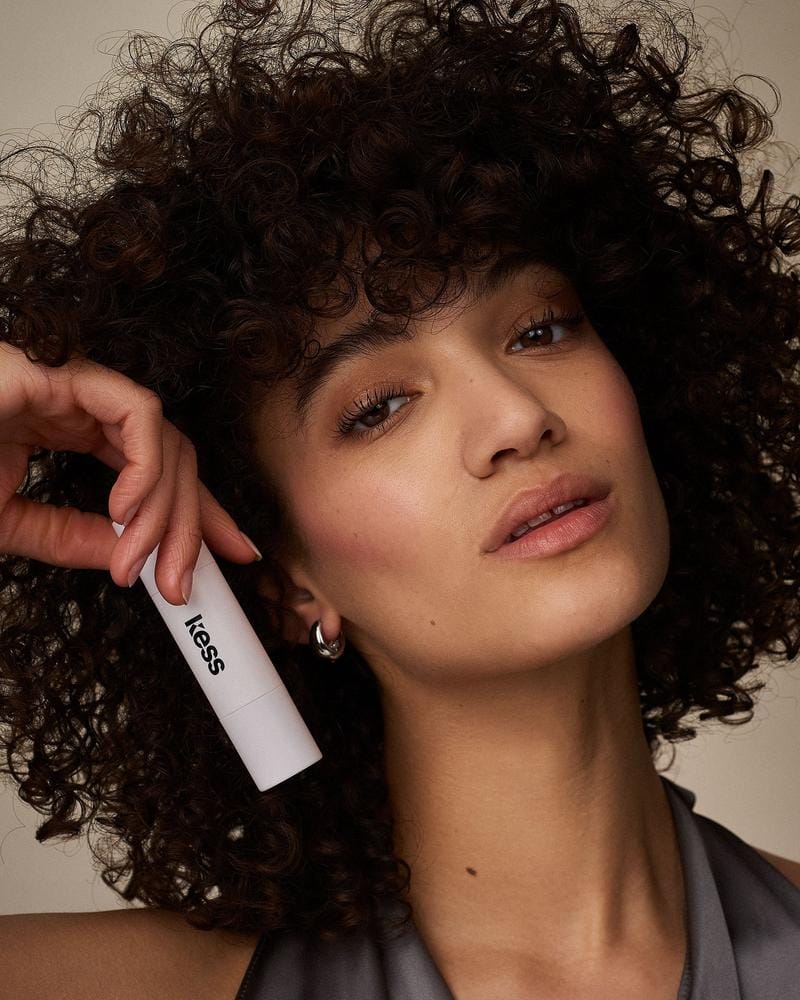 Who would want to wear makeup at the beach? We certainly do not. In fact, we rely on practical tricks, simple and light to carry with us and that, in a single move, allow us to be ready in record time. Kess Berlin, the recently-born Berlinese brand, which focuses on high-quality ingredients and "practical" solutions, created the Blush & Highlighter Duo Stick, a multitasker stick product available in 6 different shades, composed of blush and highlighter. It can be used for cheeks, eyes, and lips and it can be nuanced both with the fingers and with the brush (perfect for when we are on the beach): in addition, its creamy texture moisturizes and provides instant freshness to the face! Clarins' Glow 2 Go Blush & Highlighter is also a very good ally: a 2-in-1 stick for a complete look in two shades: Golden Peach, with warmer and golden tones (perfect for tanning) and Glowy Pink, suitable for those who have a colder undertone but still want a little 'healthy glow, with bright pink blush and silver and light blue highlighter.