Sarah Jessica Parker MakeUp for the Golden Globes 2018!
The Artist 
Leslie Lopez.
Celebrity and Editorial MakeUp Artist, Leslie works with celebrities such as Kate Hudston, Gwyneth Paltrow and Sarah Jessica Parker. She's the proof that, when you love what you do, it always gives amazing results, just like Leslie's!

What
A glamorous and sexy makeup look for Sarah Jessica Parker.
When

 75th Annual Golden Globe Awards, the night of January 7, 2018.
Inspiration

Sarah's dress was the inspiration for this look.
She wore a Dolce & Gabbana black, lace gown with a sexy bustier and a low neckline.
It's a glamorous, chic and sexy outfit and that's what I wanted to replicate in her beauty look.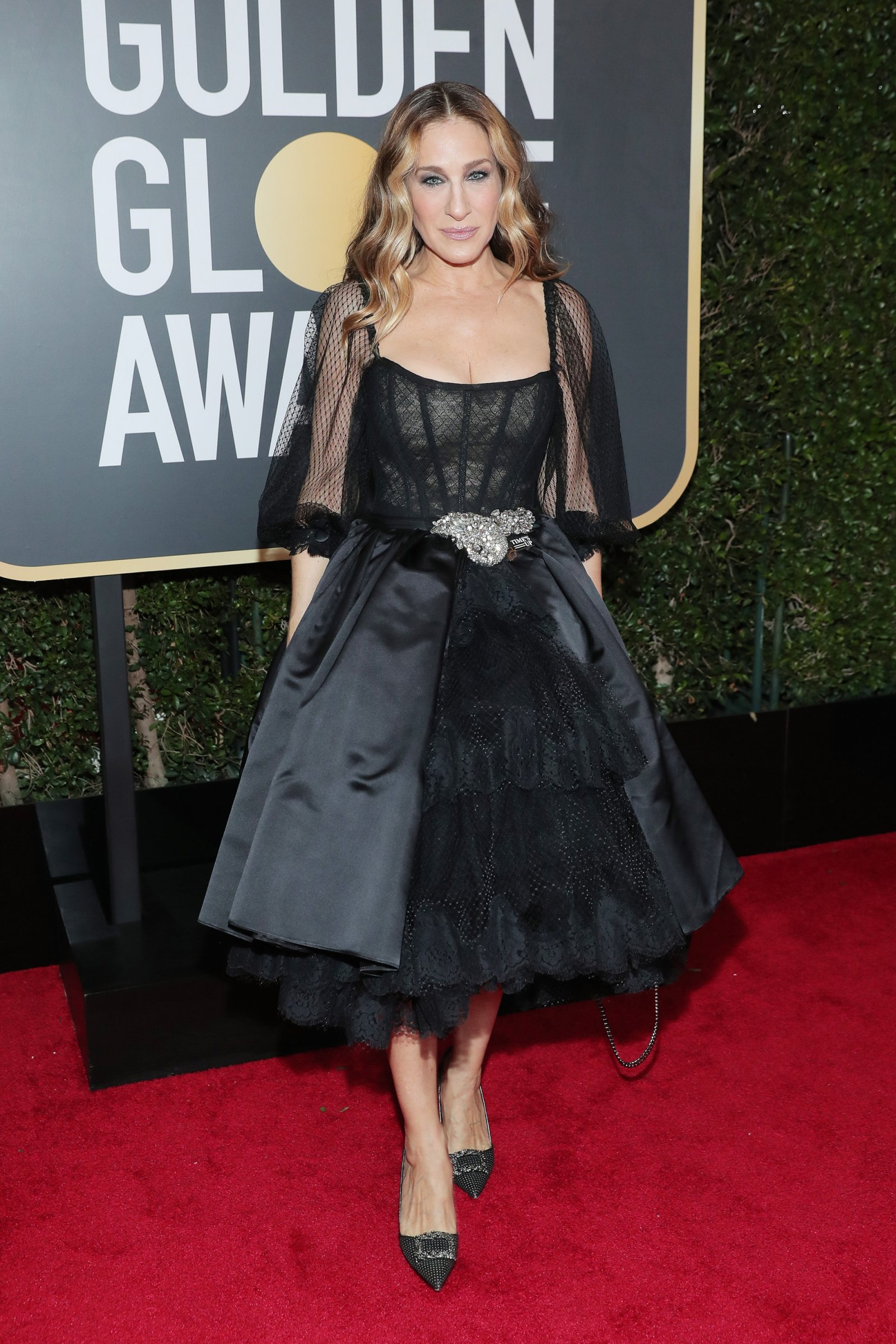 The Skin
Sarah Jessica Parker MakeUp
I wanted to create a healthy, young and hydrated complexion, using minimal foundation and focusing on skincare.
To achieve this, I prepped Sarah's face, neck and décolleté with Kate Somerville's Wrinkle Warrior 2-in-1 Moisturizer + Serum.  It contains Hyaluronic Acid, so it's extremely hydrating.
 I then applied Kate Somerville Wrinkle Warrior Eye to hydrate, smooth and brighten the eye area.
For about 10 minutes I let the moisturizer fully absorb into the skin and, after that, I proceeded by applying Kate Somerville's, Tight'N Cryogenic Tightening Gel to instantly firm and smooth skin.
Sarah's dress has a beautiful low neck, so I brought this down to her neck and décolleté.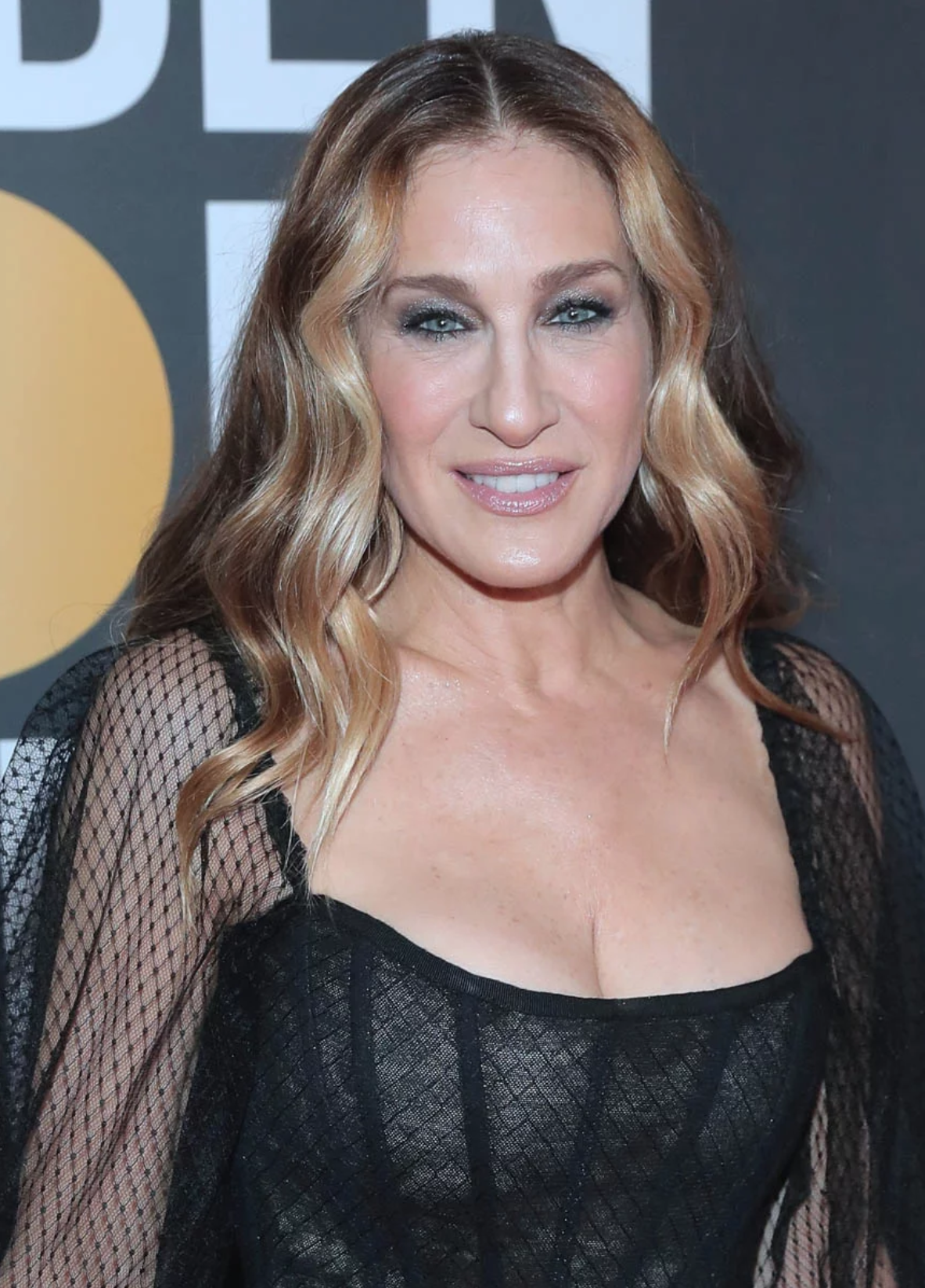 The Cheeks
Sarah Jessica Parker MakeUp
I like using a crème blush to create a very natural looking flush.
I applied MILK Makeup Pink Blush to the apple of her cheeks and blended the product in with the fingertips.
The Eyes
Sarah Jessica Parker MakeUp
Sarah and I always like to focus on a strong, glamorous eye and to keep the lips natural, almost invisible.
I used a shimmery grey charcoal eyeshadow from Chanel. Once the lashes accumulate the powder from the eyeshadow it makes them look even thicker. I then curled Sarah's lashes and applied Marc Jacob's Mascara in Black.  
As a final touch, I applied a little bit of black eyeliner onto the lash line to give her eyes a subtle pop.
The Lips
Sarah Jessica Parker MakeUp
I finished the look with a very sheer, slightly glossy lip.
To achieve a pale, soft pink I used the lipgloss by Chanel in #744.
The Must-Haves For This Look
– Kate Somerville Wrinkle Warrior Eye
– Kate Somerville Tight'N Cryogenic Tightening Gel
– MILK Makeup Pink Blush
– Armani Foundation
– Marc Jacobs Mascara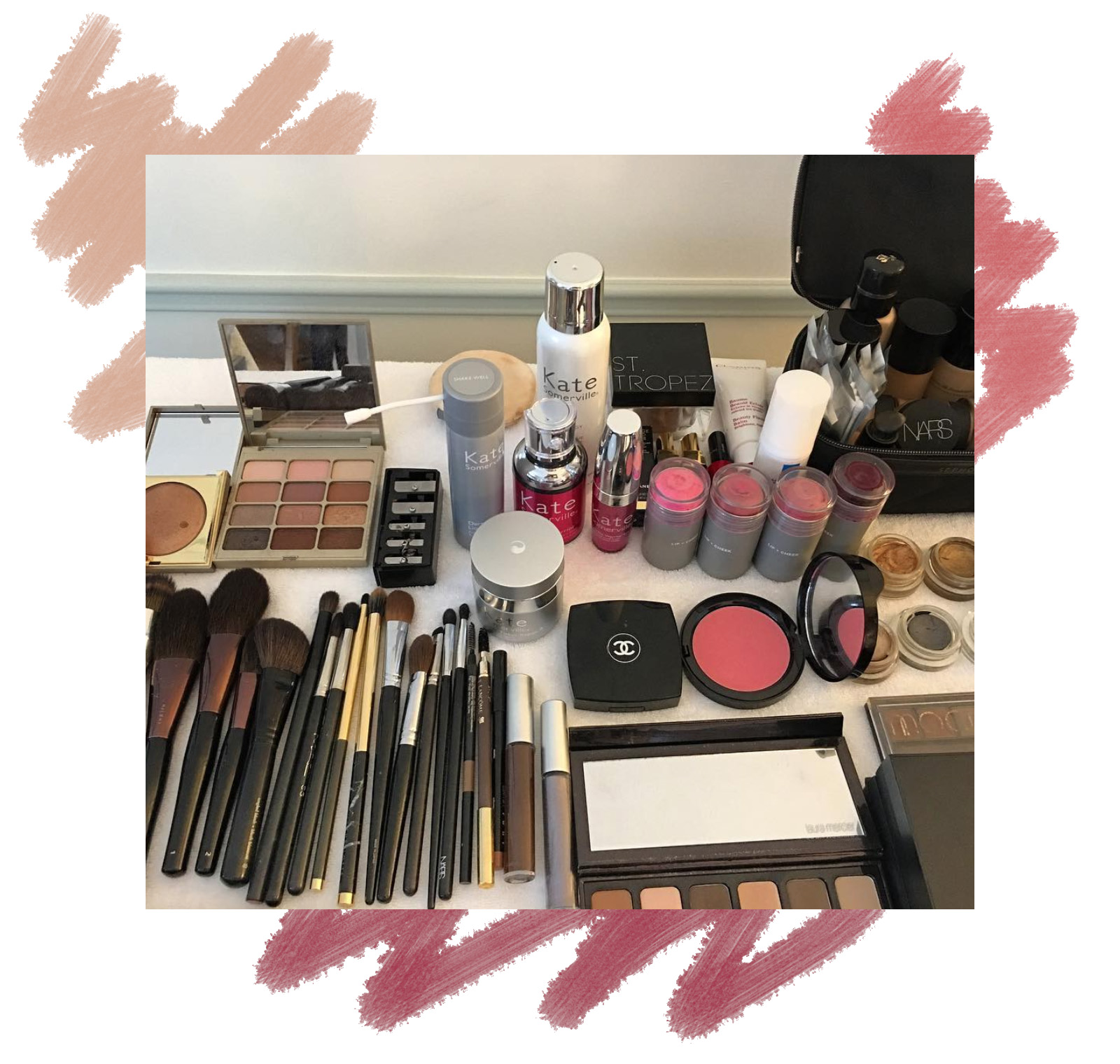 My Beauty Secret to Share
I kept Sarah's foundation sheer, applying small amounts of product only where needed to even out her skin tone.
I mixed Armani Foundation with moisturizer to create a more natural look.