Lily Collins Makeup for the Red Carpet of the Breakthrough Awards!
The Artist
Fiona Stiles.
Fiona is a well-known name in the industry, and many stars love her natural and delicate approach to beauty: she counts among her clients Amanda Seyfried, Christina Aguilera and, of course, Lily Collins. Also, she does makeup for Victoria's Secret, Calvin Klein and Armani Jeans, among the others.
What
Red Carpet Look for Lily Collins.
When
The Breakthrough Awards 2018, California.
Inspiration
It always starts with the dress….It's the jumping off point for the direction of the look.
You might not think to do a deep wine lip with a pale pink dress with, but paired with a lightly defined eye, a strong brow and lots of lashes, it feels fresh. Beautiful skin and a strong lip always look classic.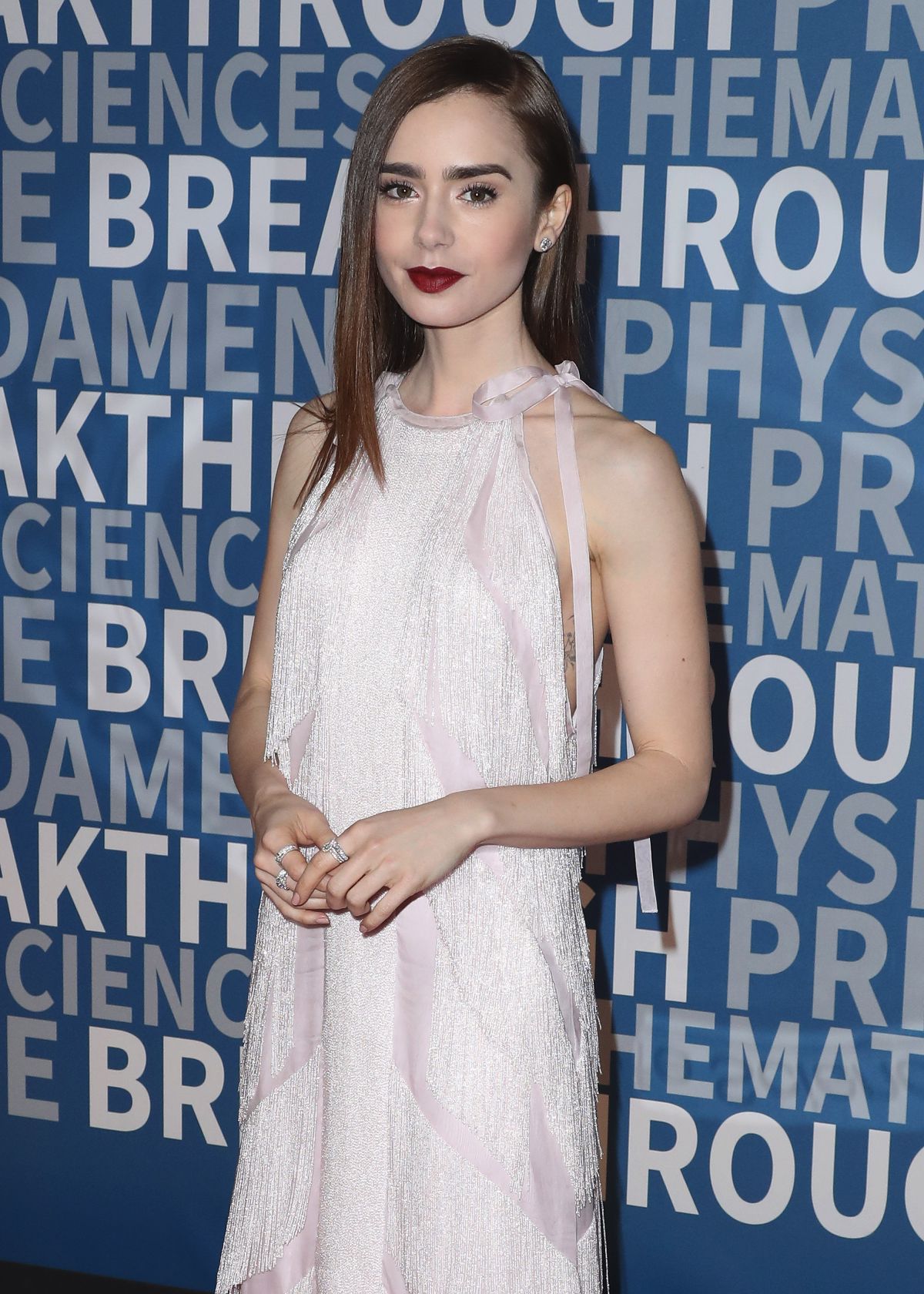 The Skin
Lily Collins MakeUp
Fresh skin, with a satin finish and a gentle blush, make the brows and lips stand out.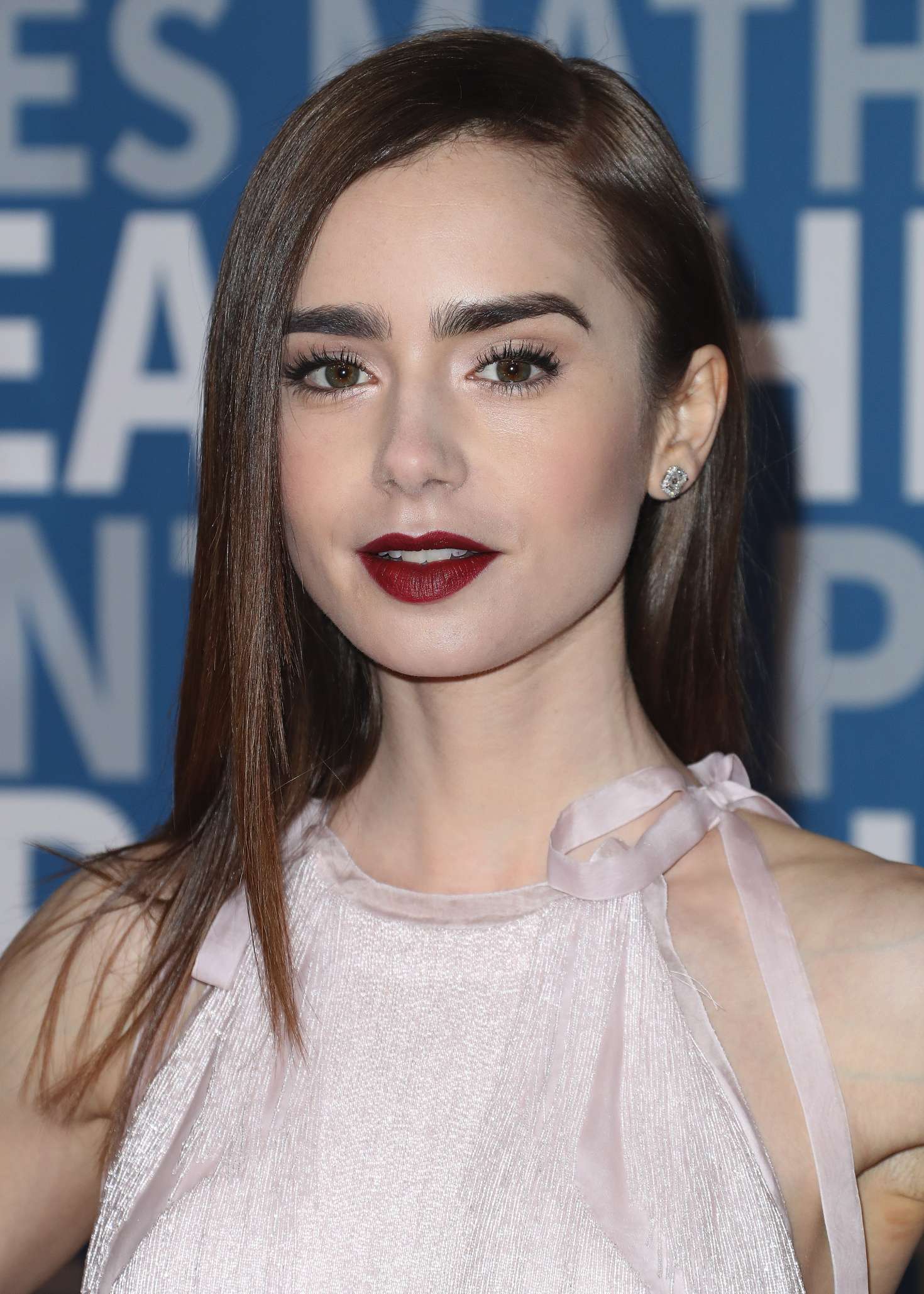 The Cheeks
Lily Collins MakeUp
I used a soft pink blush to pick up the color in the lips without feeling overpowering.
The Eyes
Lily Collins MakeUp
I used a soft cream colored eyeshadow, the Lancôme Color Design eyeshadow in "Off the rack" on the lids. Then, I added a soft warm neutral in the crease for a bit of definition, using Lancôme Color Design eyeshadow in "Eclair".
The Lips
Lily Collins MakeUp

I used a lipstick by Lancome, in "Fashion Forward": a rich oxblood shade that adds glamour and elegance to the look.
The Must-Haves

– Lancôme Blush Subtil
– Lancôme Color Design lipstick
– Lancôme Color Design eyeshadow
– Lancôme Hydra Zen Cream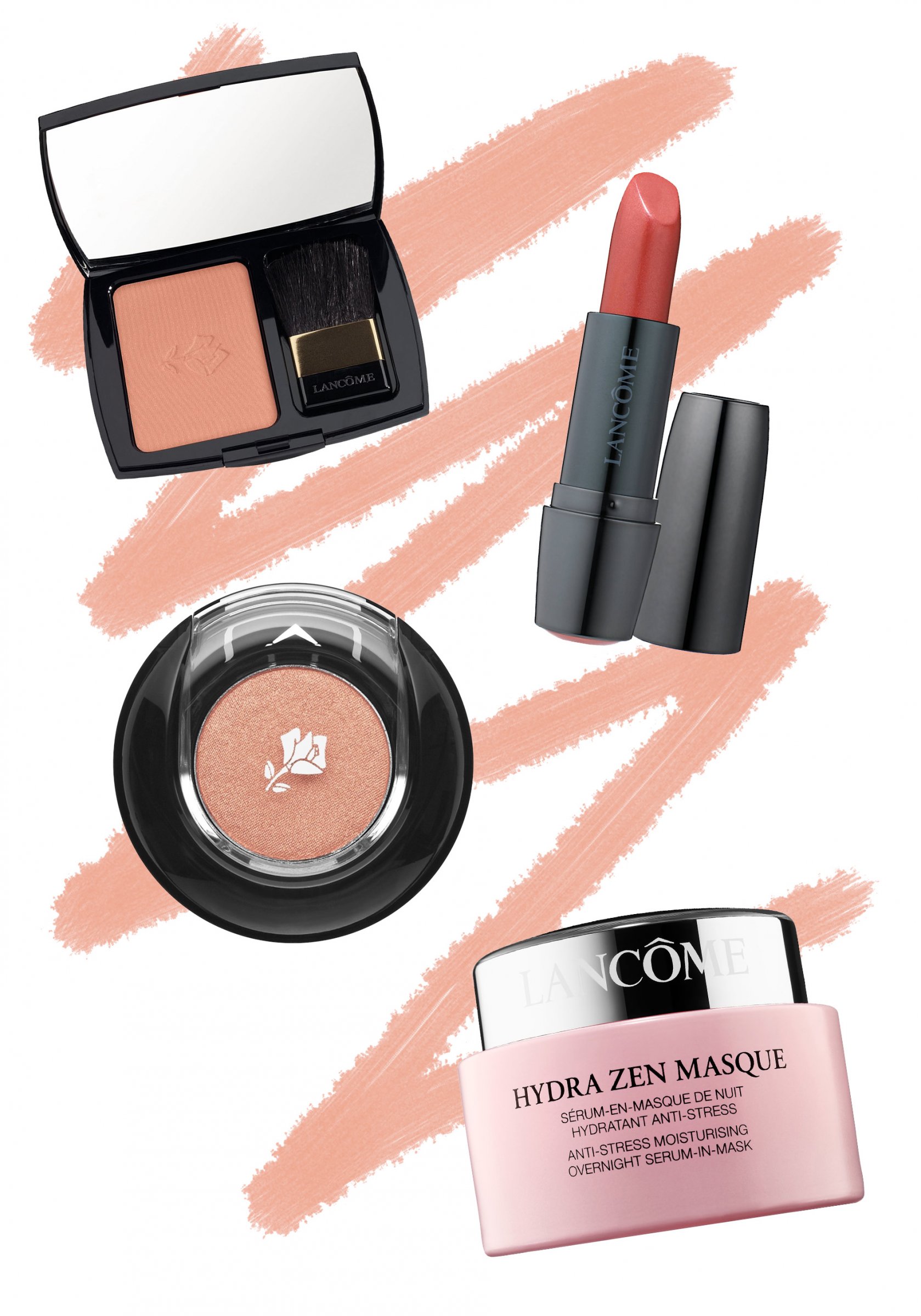 Your Beauty Secret to Share
I always want the skin to look like skin and not a mask, even if it's more of a satin or matte finish.
Adding a little moisturizer to the cheeks after powdering lets the skin look radiant and glowing without a ton of highlighter or product.