Laura Dern MakeUp for the last Star Wars London Premiere!
The Artist
Emma Day.
She is an amazing Red Carpet and Editorial Make Up Artist, globetrotter and lover of beauty in all its forms. Among her clientele, Emma counts stars and personalities such as Kaya Scodelario, Kate Mara and Florence Pugh.
What
Red Carpet Look for Laura Dern.
When
Star Wars: The Last Jedi Premiere at the Royal Albert Hall, London, 9th December 2017.
Inspiration
The amazing Alexander McQueen pale pink feather dress was centre stage with this look, so we wanted to do hair and makeup that would work well for this, as well as for Laura's colouring and personality.
The main focus makeup wise was the berry lip shade and getting exactly the right shade and consistency to work well with the pale pink dress on such a big Red Carpet event.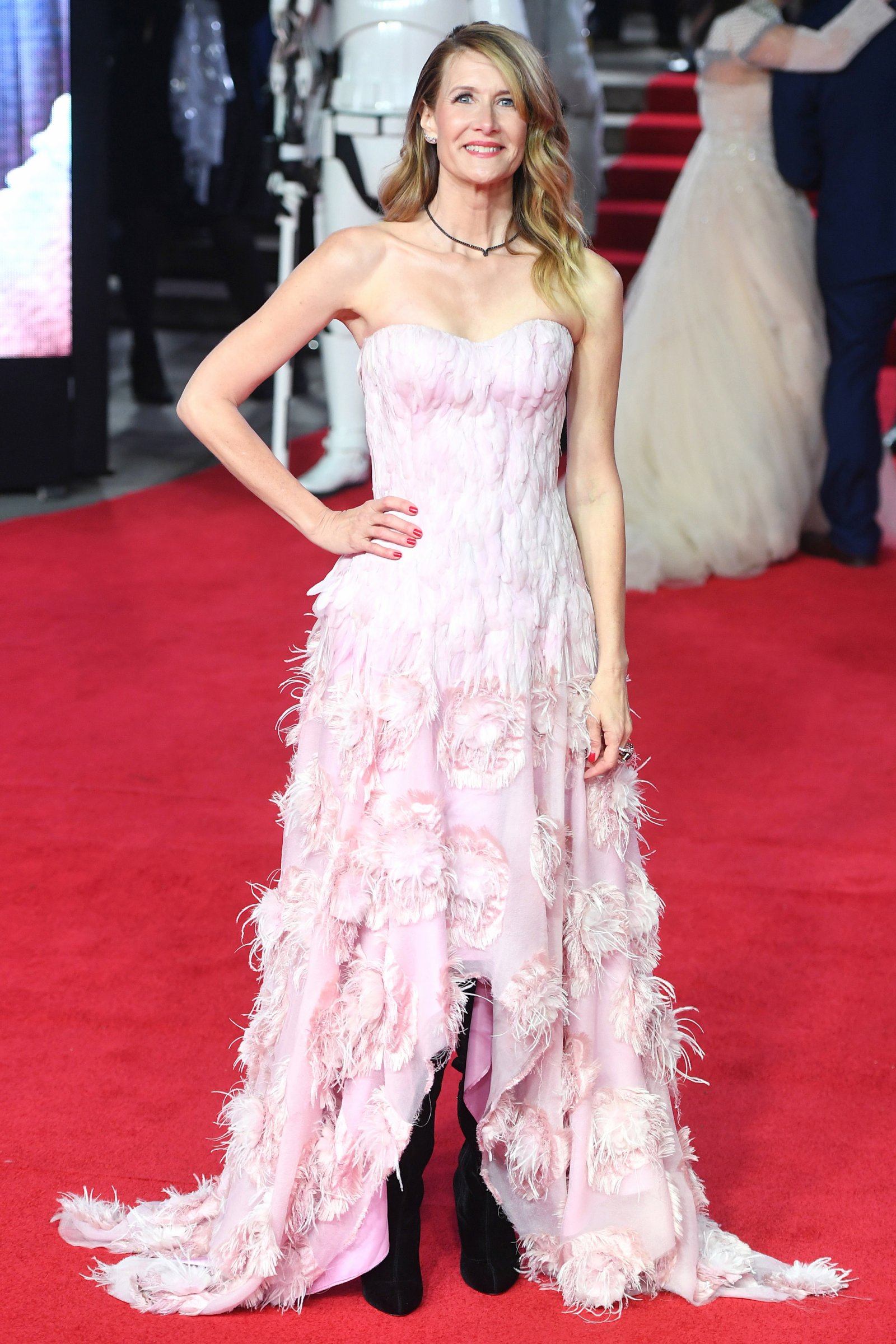 The Skin
Laura Dern MakeUp
Laura loves both Neal's Yard organic products and the Sisley Black Rose Range, so I used Neal's Yard Frankinscence Oil mixed with Sisley Black Rose Moisturiser, having prepped the skin prior with the Black Rose Mask for a touch of extra red carpet glow.
Then, for the base, I mixed Chanel Vitalumière in 30 with the Charlotte Tilbury Light Wonder in 4, to get exactly the right shade of foundation. Before, though, I primed Laura's skin with Clarins Lisse Minute Primer, which is awesome for red carpet events since it smooths and mattifies the skin where needed, while making the base last longer.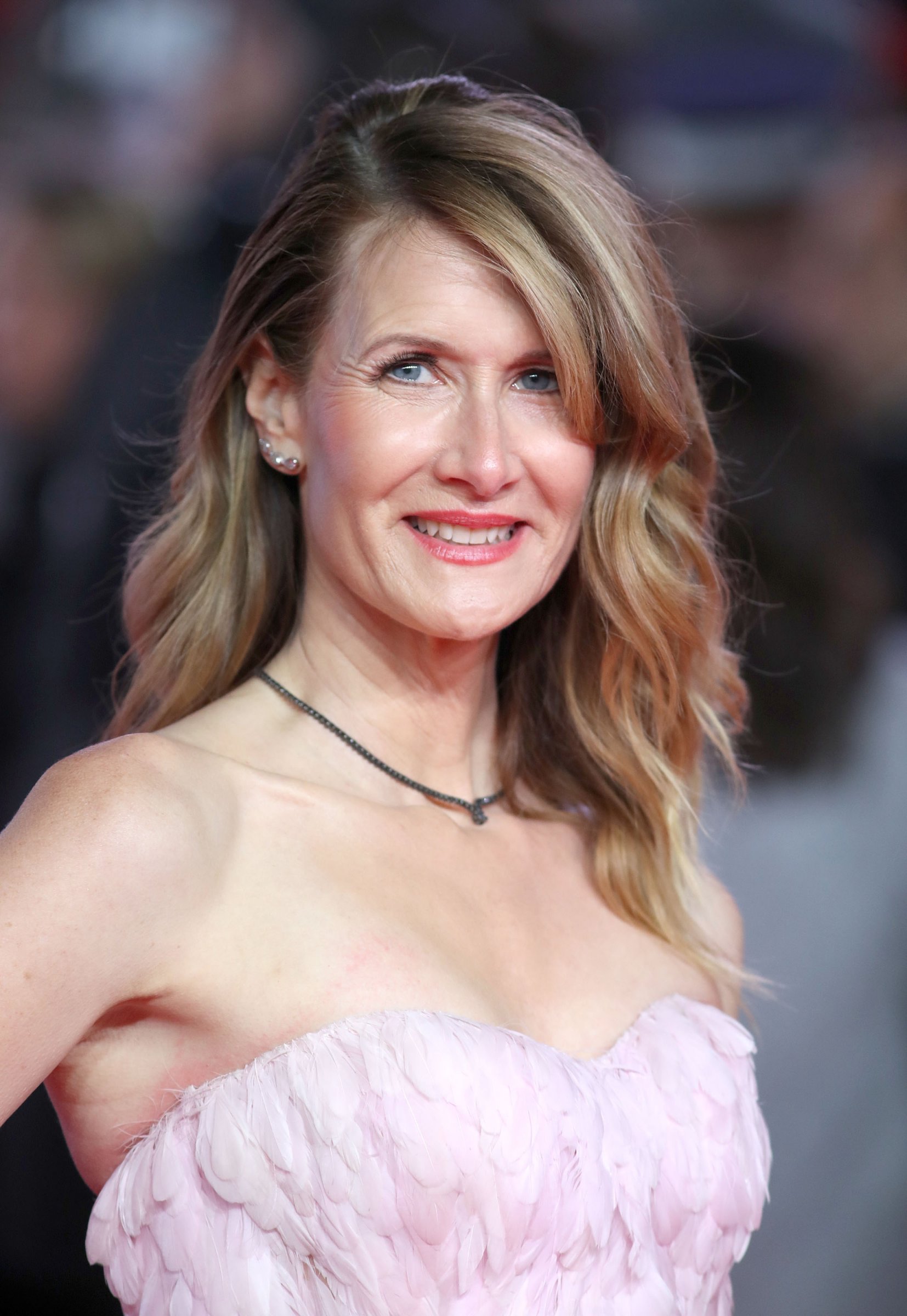 The Cheeks
Laura Dern MakeUp
First I used the peach shade of Dior Diorblush in Coral Twist, along with Tom Ford Moodlight Skin Illuminating Powder Duo in 01, that works both as highlighter and bronzer, which I blended quite delicately along the cheekbones.
I love peachy shades to warm the skin and give a sunlight glow without resorting to bronzer that can look a bit muddy on paler skin.
The Eyes
Laura Dern MakeUp
The eyes weren't the focus of the make up, so they were quite understated, as the look was more about the lip colour.
I used Mac Painterly Cream Eye Shadow across the lids, and created a lashline with Stila Stay All Day Waterproof Black Liquid Eyeliner.
Then, I worked on the lashes: I used Fleur de Force by Eylure in Fleur Loves, three quarter length strip lashes, to give a lovely natural lash. Then, I applied a soft black kohl under the lower lashline of Laura's blue eyes (I used cotton buds to create a line that was really soft and blended).
I wanted to enhance Laura's eyes without making them look too strong.
The Lips
Laura Dern MakeUp
First of all, I used Laura Mercier Baby Lips Lip Pencil all across the lips in order to enhance the lip-line. Then I used Clinique Chubby Stick Mositurizing Lip Colour in Richer Raisin to get the youthful sheer pinky/berry shade.
The Must-Haves
– Sisley Black Rose Skin Infusion Cream
– Chanel Vitalumière Satin Fluid Makeup SPF 15
– Charlotte Tilbury Light Wonder
– Tom Ford Skin Illuminating Powder Duo
– Clinique Chubby Stick Moisturizing Lip Colour Balm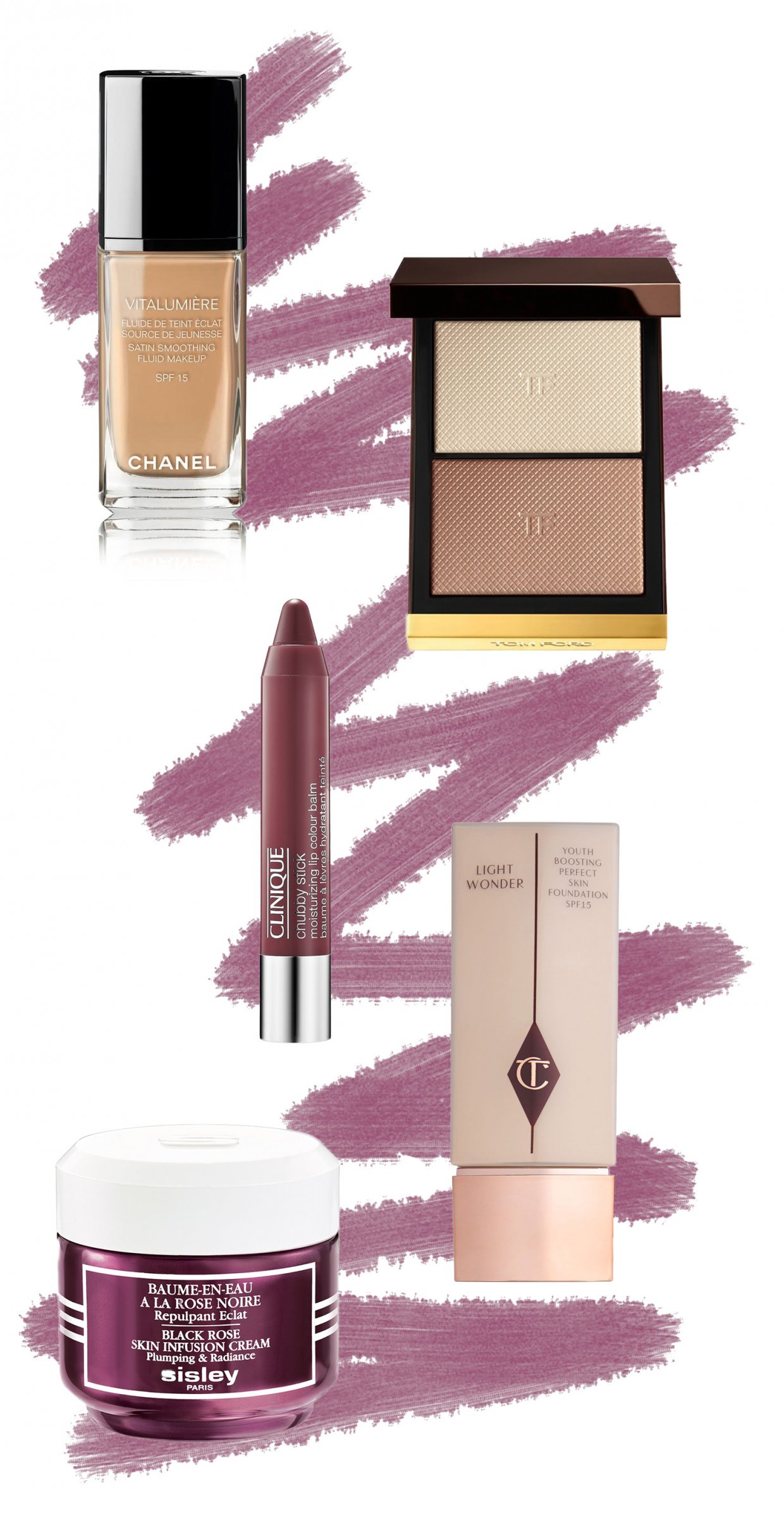 Your Beauty Secret to Share
On more mature skin, from late 30s upwards, it's essential to keep the base light and fresh as opposed to going too matt (since it can make skin look lifeless). Then, conceal where needed with a good concealer – I love Laura Mercier or Clé de Peau concealers, with a base created with Chanel Vitalumière foundation (Judi Dench, another client is also a huge fan of this foundation!).