Kerry Washington MakeUp for the Golden Globes 2018!
The Artist
Carola Gonzalez.
Native from Puerto Rico, Carola is an amazing Editoral and Red Carpet MakeUp Artist based in Los Angeles. She believes in enhancing beauty by using the right colors and following the client's personality.
What
A simple and elegant makeup look for Kerry Washington.
When
 75th Annual Golden Globe Awards, the night of January 7, 2018.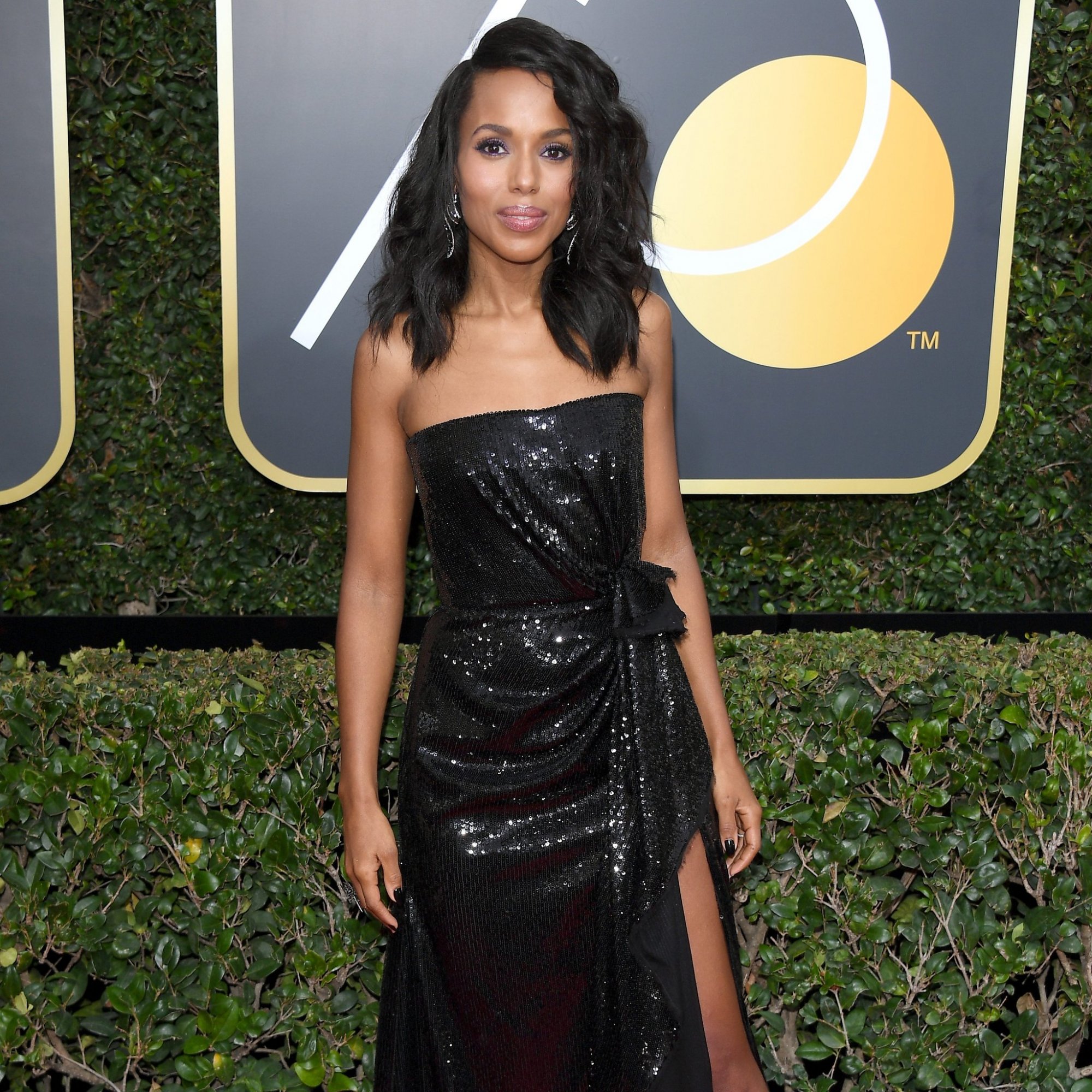 Inspiration
My overall inspiration for the look came about from the current state of solidarity amongst women in the world right now, and of course the #TimesUp campaign. I'm very socially and politically inspired, and I never thought I could also speak about makeup like this!
I felt like if we are supporting equality and women's rights, then the makeup and hair should also be a part of the movement in some way too!
My way, as a makeup artist, was through my ability to use color.
Color has been used to convey and communicate messages and meanings without using words for centuries, and for Kerry's makeup, I chose to use shades of purple and mauve because they stand for loyalty, purpose, and inserting steadfastness to a cause.
The Skin
Kerry Washington MakeUp
I always prep Kerry's skin first with Neutrogena's Hydro Boost Hydrating Serum. Then I wait until it's fully absorbed and after that I proceed on applying the foundation.
On Kerry, I used Neutrogena's Hydro Boost Hydrating Tint in Cocoa.
The Cheeks
Kerry Washington MakeUp
I always make my clients smile when applying the blush, because it always guides me to find the apple of the cheeks for the perfect blush application.
For this look, I used Neutrogena's Healthy Skin Blush in Vibrant.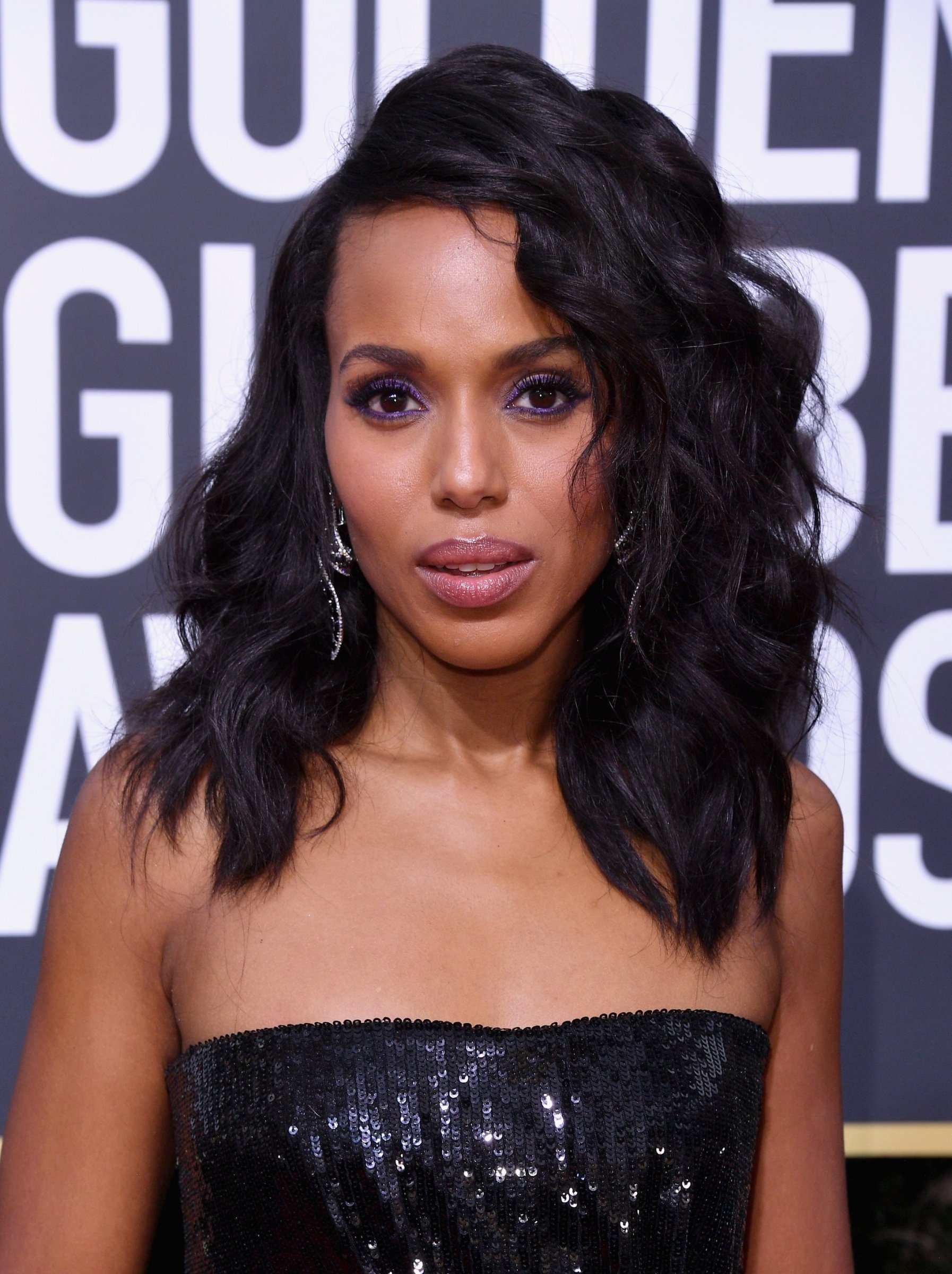 The Eyes
Kerry Washingont MakeUp
I lined Kerry's eye with Neutrogena's Cool Plum Eyeshadow Palette shade #4.
In order for the eyeshadow to be used as an eyeliner, I wet the brush first with a water spray bottle, then I go over the eyeshadow with the wet brush and apply it as eyeliner. The wet brush aids in attaining more pigment from the eyeshadow, which makes it darker, turns it into a creamier consistency, and allows to provide an eyeliner effect.
For the lashes, instead, I lacquered them up with Neutrogena's brand new Hydroboost Mascara.
The Lips
Kerry Washington MakeUp
They're super simple: I just applied some Neutrogena's Hydro Boost Hydrating Lip Shine in Soft Mulberry.
The Must-Haves
– Neutrogena Hydro Boost Hydra Tint
– Neutrogena Hydro Boost Plumping Mascara
-Neutrogena Healthy Skin Blush
– Neutrogena Cool Plum Eyeshadow Palette
– Neutrogena Hydro Boost Hydrating Lip Shine
Your Beauty Secret to Share
For a healthy looking skin always prep it first: hydrate and moisturize. Wait a few minutes until it's fully absorbed by the skin so it doesn't interfere with makeup application. Then proceed to applying the foundation.
This trick won't make the foundation look cakey, it will make your skin dewy and radiant.
For added radiance, at the end of the makeup application, take a bit of moisturizer, rub it on all fingertips, and dab on the cheekbones and nose bridge.