The Artist
Jo Baker.
A true Londoner at heart, Jo Baker started by doing Fashion Weeks in London and Paris and is, today, the trusted makeup artist for many celebs from Emmy Rossum to Lucy Boynton, up to Leslie Mann and Salma Hayek, as seen on the Vogue México Cover of December 2018. It's not unusual to spot Jo's art on important covers (such as Vogue Italia, GQ, and InStyle), adverts and red carpets. Today she's known for her great eye for balance and her interest in experimenting with symmetry and shapes.
With the beauty look she created for Lucy Boynton (Mary Austin in "Bohemian Rhapsody") at the 2019 Golden Globes, Jo Baker didn't only realize a makeup starting from color and textures, she also took her own and creative take on shape, more specifically a Gothic Cathedral's shape. Architecture reached its peak in preciseness and majestic balance with the huge stone arches with the European Cathedrals. Those very arches last to this day just as grand as many years ago and inspire the modern creative eye in the most unexpected ways.  As Joe suggests: be inspired by everything. The result, in her case, was stunning.
What
Red Carpet Look for Lucy Boynton.
When
Golden Globes 2019.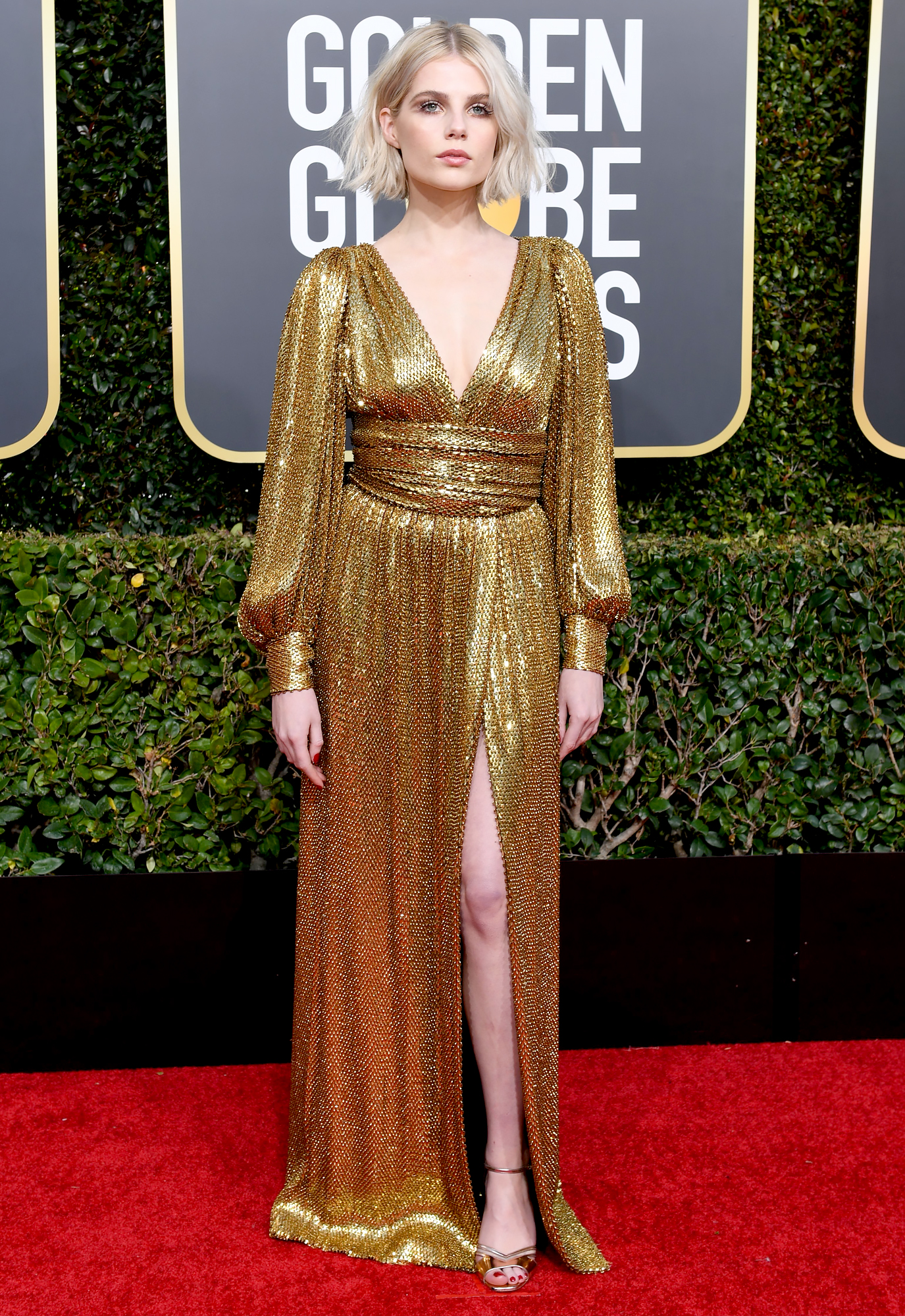 Inspiration
We wanted a 70s vibe, a little disco, a little yesteryear, but elegant, to complement her golden gown with its plunging neckline.
"…70s vibe, a little disco, a little yesteryear…"
The Must-Haves
– Chanel Hydra Beauty Camellia Water Cream
– Chanel Ultra Le Teint
– Chanel Blush Joues Contraste
– Le Volume de Chanel
– Chanel Rouge Coco Shine
– Chanel Stylo Ombre et Contour
– Bronzer Le Lion de Chanel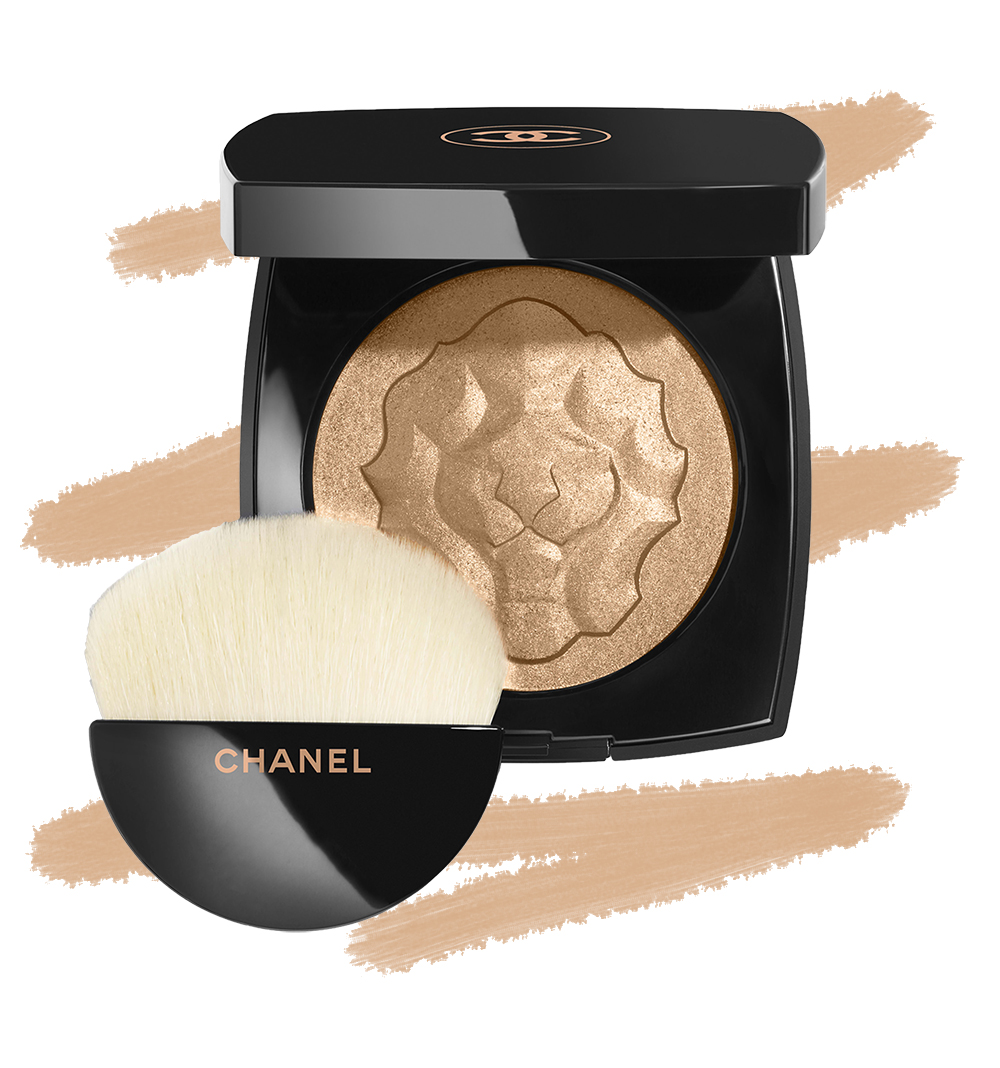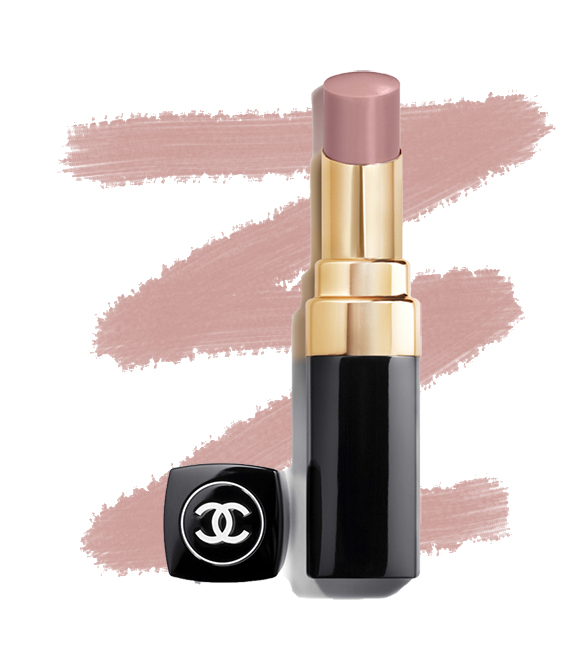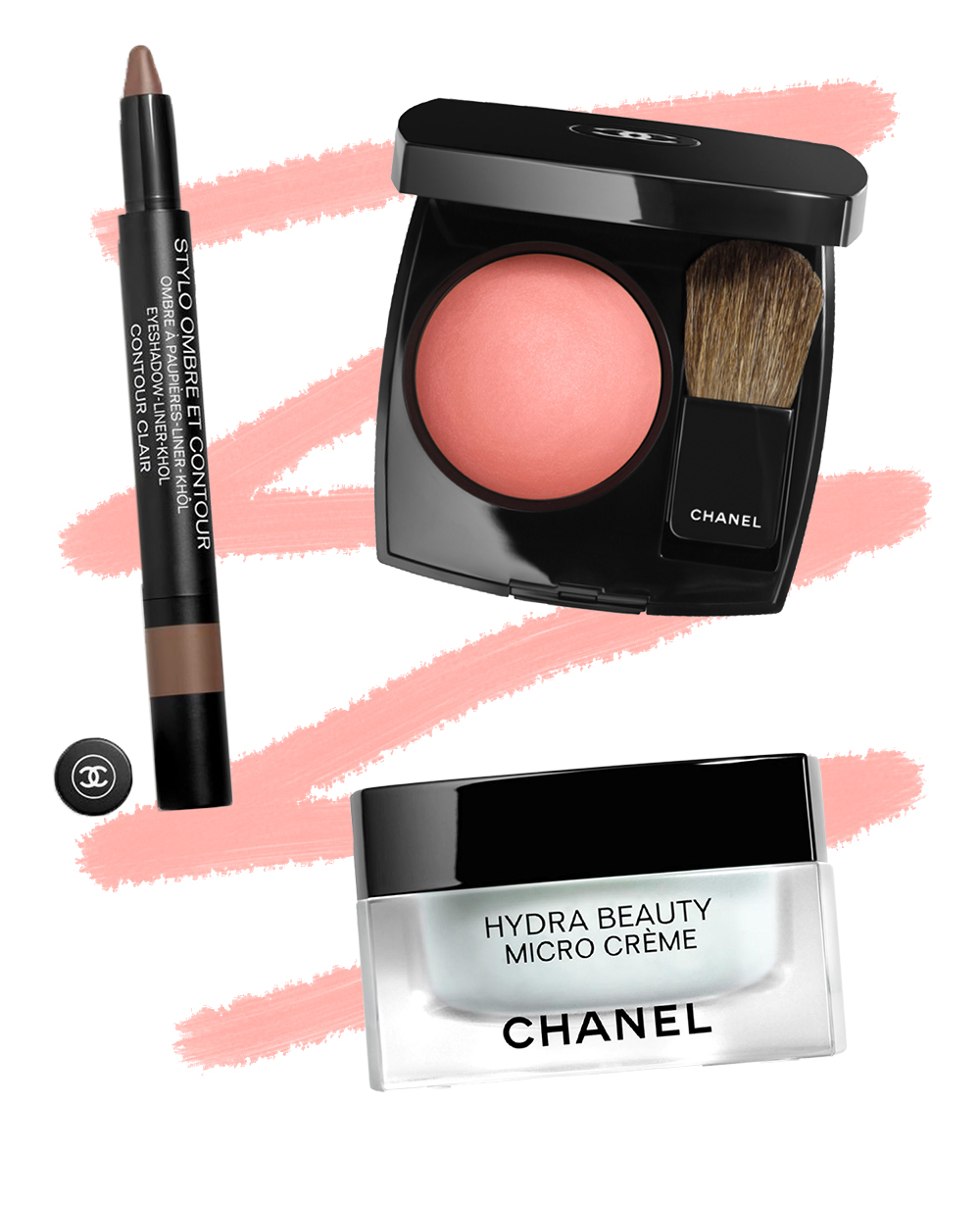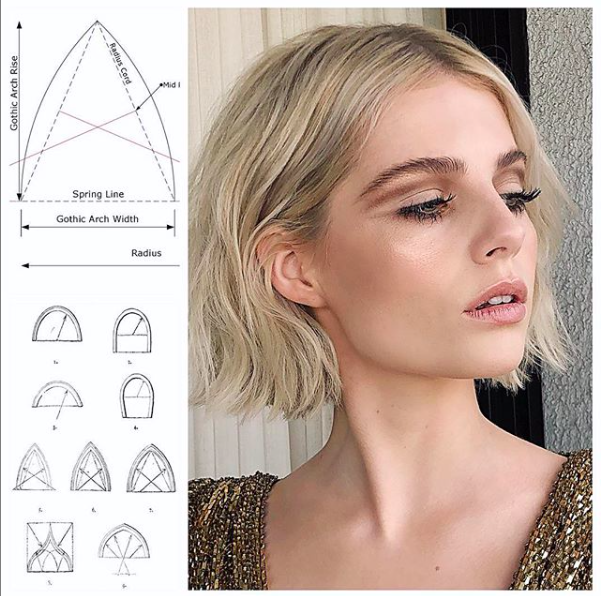 The Skin
Lucy Boynton Makeup
I always take a hot cloth to the face initially. Then, I applied Chanel Le Lift Flash Eye Revitalizer to the eyes, while Lucy was getting her hair and nails done. My clients adore these patches. They're wonderfully hydrating and stay on well. After I removed the patches, I applied the Chanel Hydra Beauty Camellia Water Cream (launching in March 2019) to the skin. It's the perfect amount of hydration, not too greasy, but enough to make a difference to the skin. Lucy looked like she'd had a facial after the patch and water cream application. She also has extremely sensitive skin, so we were both pleasantly surprised after I tested the products on her skin, that she had zero irritation or redness. I blended two foundations, Chanel Ultra Le Teint B10 and BR22 with a single pump of the Chanel Hydra Beauty Camellia Water Cream. This mix is super moisturizing and refreshing.
I applied the blend with a foundation brush, followed by a damp sponge to blend and hydrate.
The Cheeks
Lucy Boynton Makeup
As for her cheeks, I applied a brush of Chanel Joues Contraste in Golden Sun along the cheekbones, such a nice neutral for Lucy's fair skin.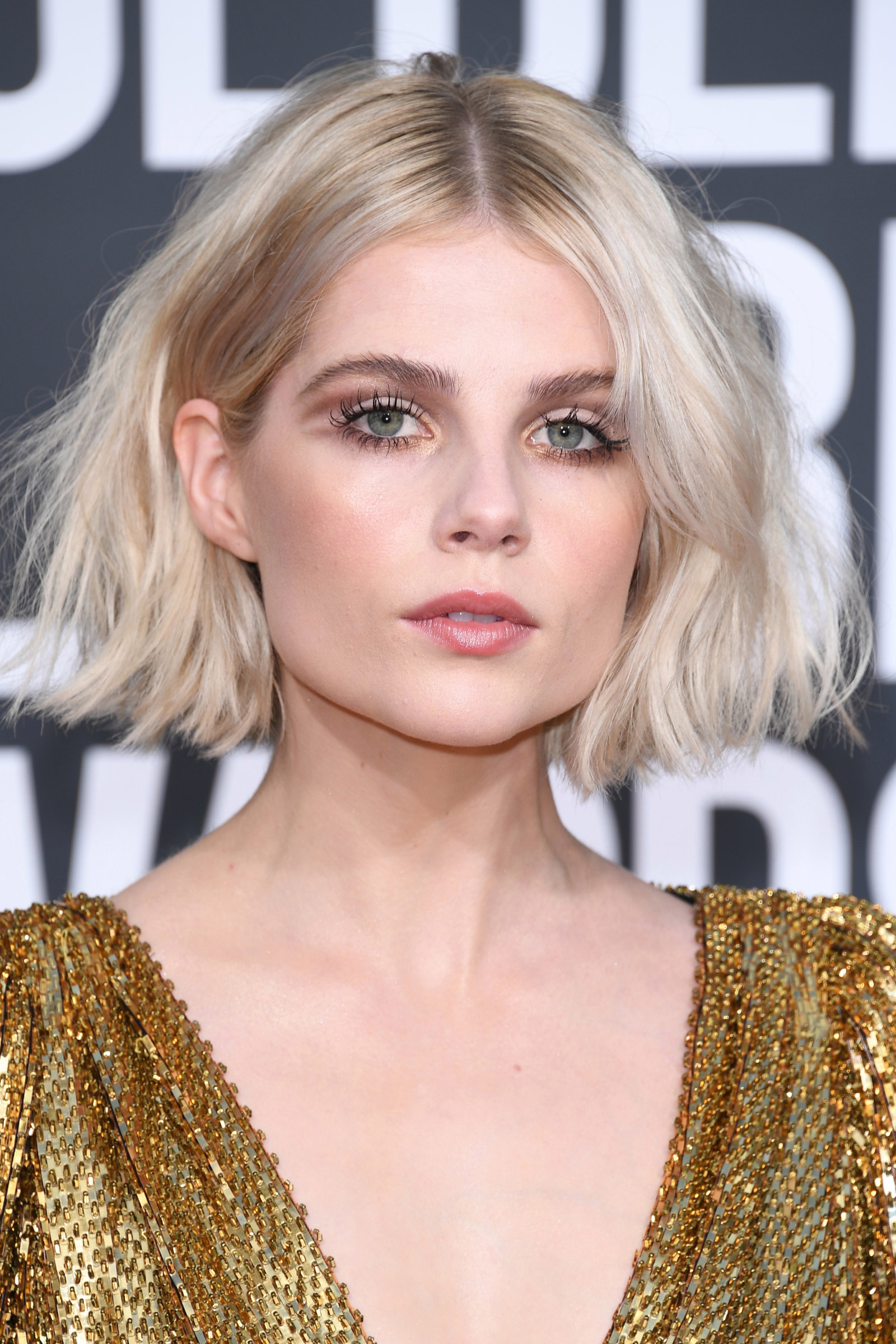 The Eyes
Lucy Boynton Makeup
This focal point of her look is a softly blended, strong crease. I blended two shades, a single shadow and liner Chanel Ombre Première in Cuivre Lamé and the Chanel Stylo Ombre et Contour in Contour Clair, to create the elongated line. I used a brush to blend this line, moving it back and forth, underneath the lash-line as well, to establish the geometric shape. I used the Le Lion de Chanel over the lids afterward: I actually applied a light brushing of this over the entire face, just under the brow bone, on the eyelid, on the decollete and even on the lips. I finished with multiple coats of Le Volume de Chanel in Noir.
The Lips
Lucy Boynton Makeup
I used Chanel Rouge Coco Shine in Intime on the lips. No lip liner, and applied it straight from the bullet. I like doing this, then pressing the color around the edges with my fingertips.
Your Beauty Secret to Share:
To nail this eye, start by dotting the eyeliner.
Look dead-straight ahead in order to perfect the symmetry. Always shoot a little above where you think the liner should be, it's a hovering crease, not exactly on the socket line, but on top and extended outward.